Music Therapy: Review
Introduction, forms of music therapy, effectiveness of passive music therapy, singing benefits, institutions, works cited.
Music therapy is the controlled use of music in treatment, rehabilitation, and a means of optimizing creativeness and pedagogical work. Behavioral therapists widely adopt music to treat depressive conditions. Since the mechanism of the effect is not always clear, music therapy sometimes seems like a kind of miracle, giving a melody a magical meaning. A significant part of scientists considers music therapy an auxiliary means of psychotherapy to prepare patients with sophisticated therapeutic methods. It is increasingly asserted in the status of a universal educational system that optimizes the process of development of a person in social life. The methods of music therapy have gained wide popularity. Many specialists have been studying how to use music to treat patients with specific psychological or somatic problems.
Music affects the human body in the physical realm. At the beginning of the 20th century, it was experimentally proved that musical sounds make every cell of the human body vibrate (Gilroy and Lee 163). Electromagnetic waves alter blood pressure, heart rate, rhythm, and depth of breath (Gilroy and Lee 163). Music has proven to be effective in sports medicine, actively influencing the improvement of sports performance. It is no accident that in modern medical science, music therapy is gaining increasingly more popularity along with herbal medicine and art therapy.
The following forms of music therapy are distinguished: receptive, active, and integrative. Receptive or so-called passive music therapy means that the patient does not actively participate in the music therapy session, taking the position of a listener (Gilroy and Lee 109). He or she is offered to listen to various musical compositions or sounds that correspond to the state of his or her mental health and treatment stage. Passive listening aims at relaxing the nervous system. Active methods of music therapy are based on the work with musical material: instruments playing and singing. Being engaged in singing, according to a unique program, the patient experiences two healing effects at once. On the one hand, singing strengthens the respiratory and cardiac systems, and on the other, it positively affects the nervous system (Gilroy and Lee 110). Integrative music therapy takes advantage of other forms of art, organically integrating with them. For example, there are different approaches such as drawing to a tune, music-moving games, plastic dramatization to music, creating poems to a musical theme, and other creative forms (Gilroy and Lee 115). Artistic therapeutic methods are selected, as a rule, individually.
There are several main therapeutic effects of music therapy. The first benefit is emotional activation during verbal psychotherapy. Furthermore, it stimulates the development of interpersonal skills, for example, communicative functions and abilities (Sundar 248). Listening to music together creates an atmosphere of mutual trust between the doctor and the patient (Sundar 248). Finally, music affects psycho-vegetative processes and increases the aesthetic needs of a person.
The mechanisms of the therapeutic effect of music therapy are emotional discharge, regulation of the emotional state, and reducing frustration with life problems. It increases social activity, acquiring new means of emotional expression and facilitating the building of new social relationships. Sudan claims that correctly selected melodies, works, and improvisations are convenient to work with in the subconscious mind (250). Music structures the processes of reflecting and recalling a memory. Sounds interact with associative structures, bringing them to the surface into the current state of mind. Even unpleasant dissonances can affect remembrance and consciousness, and, consequently, have a beneficial effect on the general mental condition.
With regard to the mental impact on a person, different musical genres have various outcomes. Gregorian chants use rhythms of natural breathing, which allows patients to achieve a sense of spatial relaxation (Gilroy and Lee 235). These melodies are well-suited for quiet exercises and meditation, reducing the level of stress. Slow Baroque music, for instance, compositions of Bach, Handel, Vivaldi, gives a sense of stability, order, security, and creates a spiritually productive ambiance that is suitable for the work process (Gilroy and Lee 235). Classical music, like that of Haydn and Mozart, is distinguished by clarity, elegance, and transparency. It can enhance concentration, improve memory, and spatial perception (Gilroy and Lee 235). The music of romanticism of composers such as Schubert, Schumann, Tchaikovsky, Chopin, and Liszt emphasizes expressiveness and sensuality, and often awakens individualism. It is better to use it to activate feelings and emotions that usually tend to diminish or are hidden.
Concerning rock songs and pop music, the latter provoke rhythmic movements and create a feeling of well-being. Rock music performed by artists can awaken deep senses, stimulate active changes, and relieve nervous tension. It might ease the pain and reduce the unpleasant effect of loud and sharp sounds in case they are in the environment (Landis-Shack et al. 334). Meanwhile, it is necessary to maintain a nuanced approach to treating patients with this genre since rock music can create nervous tension, causing a dissonance of emotions. Sometimes it can be the reason for a stressful state or adverse mental conditions.
Moreover, these days, musical therapy is used not only in behavioral treatment but also in domains that can be considered far from music, for example, in surgery or dentistry. The practice of medicine has shown that some musical works have an anesthetic effect; consequently, it can reduce the fear of pain. An important role in postoperative rehabilitation is played by the patient's mental state before, during, and after surgery. A review of medical studies shows that preoperative anxiety is associated with more pain, even with equal doses of analgesics (Martin-Saavedra et al. 87). For reducing stress and, as a result, improving the patient's physical well-being after an operation, various methods are used: among them, there is music therapy. However, one neuropsychologist, according to Martin-Saavedra et al., admitted that music should accompany medical treatment, but not replace it (88). Not every disease can be cured with jazz or hip-hop. For instance, in the case of a broken leg, it is difficult, but regarding bacterial infection, music can stimulate the immune system. Musical programs for the immunostimulating effects have already been developed in some medical organizations.
Singing has a particularly beneficial effect on a person's health. It is a unique respiratory gymnastics that helps to establish regular breathing. The correct breathing setting leads to an apparent increase in all the reserve capabilities of the human body. Chanting acts as a breathing training massage of the larynx, during which breathing muscles and diaphragmatic breathing are trained, bronchial drainage is improved, and lung capacity is increased (Irons et al. 80) When a person sings, vibration occurs in his or her internal organs, especially in the academic manner of singing (Irons et al. 75). Studies have confirmed that singing not only develops the lungs and pectoral muscles but also strengthens the cardiac muscle (Irons et al. 80). Singing helps to cure bronchial asthma, other broncho-pulmonary diseases, and sinusitis (Irons et al. 80). As a result, it has a beneficial effect on the kidneys, endocrine glands, and thyroid gland. All these facts put singing next to physical education.
The purposeful therapeutic use of music called music therapy or music treatment has stood out in an independent direction, which has occupied its niche at the intersection of science and art. Since 1969 in Sweden, there has been a music therapeutic society (Gilroy and Lee 34). It became known to the whole world that the sounds of bells containing resonant ultrasonic radiation kill typhoid bacilli, pathogens of jaundice, and influenza viruses in seconds (Gilroy and Lee, 34). Since 1998, the American Association of Music Therapy has existed in the United States (Gilroy and Lee 34). Its goal is to support the therapeutic use of music in hospitals, educational centers, and communication facilities, training and certification of music therapists, and conferences. Through its journal Music Therapy and other publications, information is exchanged among the members of the association about new research, clinical trials of methods, and equipment for music therapy (Gilroy and Lee 35). Two 2700 musicians are certified as music therapists and music therapy is carried out according to individual repertoire plans.
One can argue in favor of using music therapy, including vocal exercises, in the treatment of various diseases. In general, people should not underestimate the role of this new direction in the development of modern medical science. Music therapy can treat neurotic disorders, various phobias, stresses, and other psycho-emotional abnormalities. It allows a person to reduce the dose of drugs, prolong the therapeutic effect, and improve the overall quality of life. There is no optimal musical direction or a specific melody for the treatment of a particular disease. Positive influence can be achieved through rhythm and harmony.
Gilroy, Andrea, and Colin Lee, eds. Art and Music: Therapy and Research. Routledge, 2019.
Irons, J. Yoon, et al. "A Systematic Review on the Effects of Group Singing on Persistent Pain in People with Long‐Term Health Conditions." European Journal of Pain, vol. 24, no. 1, 2020, pp. 71-90.
Landis-Shack, Nora, et al. "Music Therapy for Posttraumatic Stress in Adults: A Theoretical Review." Psychomusicology: Music, Mind, and Brain, vol. 27, no. 4, 2017, p. 334.
Martin-Saavedra, Juan Sebastian, et al. "Standardizing Music Characteristics for the Management of Pain: A Systematic Review and Meta-Analysis of Clinical Trials." Complementary Therapies in Medicine, vol. 41, 2018, pp. 81-89.
Sundar, Sumathy. "Role of Music in Therapeutic Communication." Effective Medical Communication , edited by Subhash Chandra Parija and Balachandra V. Adkoli Springer, 2020, pp. 247-256.
Cite this paper
Chicago (N-B)
Chicago (A-D)
StudyCorgi. (2022, June 24). Music Therapy: Review. Retrieved from https://studycorgi.com/music-therapy-review/
StudyCorgi. (2022, June 24). Music Therapy: Review. https://studycorgi.com/music-therapy-review/
"Music Therapy: Review." StudyCorgi , 24 June 2022, studycorgi.com/music-therapy-review/.
1. StudyCorgi . "Music Therapy: Review." June 24, 2022. https://studycorgi.com/music-therapy-review/.
Bibliography
StudyCorgi . "Music Therapy: Review." June 24, 2022. https://studycorgi.com/music-therapy-review/.
StudyCorgi . 2022. "Music Therapy: Review." June 24, 2022. https://studycorgi.com/music-therapy-review/.
StudyCorgi . (2022) 'Music Therapy: Review'. 24 June.
This paper "Music Therapy: Review" was written and submitted to our database by a student to assist your with your own studies. You are free to use it to write your own assignment, however you must reference it properly.
If you are the original creator of this paper and no longer wish to have it published on StudyCorgi, request the removal .

Essay on Music and its Importance in English for Children and Students

Table of Contents
Music is one of the most beautiful creations of art. It has the power to heal our mind, body and soul by its soothing effect. Different people have different taste in music and it works as a therapy for them. Music aids in expressing ourselves. It can help in healing conditions like depression, Alzheimer and insomnia. It also helps us rejuvenate and connect with ourselves as well as those around us.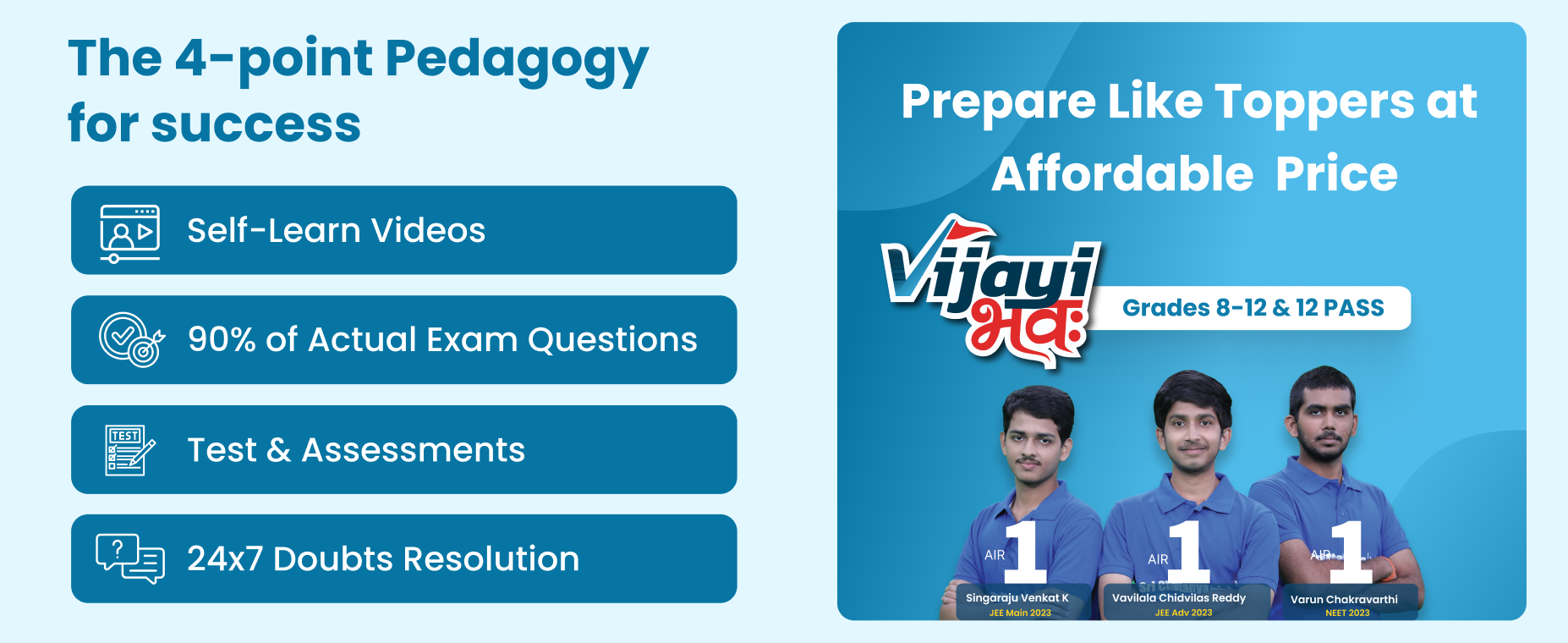 Congratulations you have unlocked a coupon code of 10%

Fill Out the Form for Expert Academic Guidance!
Grade --- Class 6 Class 7 Class 8 Class 9 Class 10 Class 11 Class 12
Target Exam JEE NEET CBSE
Preferred time slot for the call --- 9 am 10 am 11 am 12 pm 1 pm 2 pm 3 pm 4 pm 5 pm 6 pm 7 pm 8 pm 9 pm 10pm
Please indicate your interest Live Classes Books Test Series Self Learning
Language --- English Hindi Marathi Tamil Telugu Malayalam
Are you a Sri Chaitanya student? No Yes
Verify OTP Code (required)
I agree to the terms and conditions and privacy policy .
Fill complete details
Target Exam ---
Long and Short Essay on Music and its Importance in English
Here are essay on music and its importance of varying lengths to help you with the topic in your exam.
After going through these music and its importance essay you will know the benefits of music as a medium of connecting to self and others; music as a therapy for many physiological and psychological ailments; healing and calming power of music and its several other benefits.
You can go through all these essay to get the best one for you:
Short Essay on Music and its Importance (200 words) – Essay 1
Music has a divine power. It is a great source of entertainment. It binds people together. It brings back several fond memories from the past. It helps us connect with our inner self and also serves as an excellent medium of self expression. Music is loved by the mankind and is essential for its well being.
Music has been one of the main sources of entertainment since the ancient times. During the earlier times, when there were no televisions, internet connection, video games or any other way to keep oneself entertained, music helped people combat boredom. It also helped them connect better with each other. People sung folklores and danced to their tunes.
Musical instruments came into shape slowly and they took music to a different level. Today, music is a full-fledged industry which has become a source of income for many. Besides offering entertainment, music is also known for its therapeutic power. It calms the nervous system and heals many physical and mental ailments.
Doctors around the world have started including music therapy as a part of various medical treatments as it helps in a speedy recovery. As a part of this therapy, the patients listen to music. They also compose music, play different musical instruments, and write lyrics, dance and chant. Music is indeed a great way to boost the quality of life.
Essay on Music and its Importance (300 words) – Essay 2
Introduction
Music is a great medium to connect better with oneself. It is also a fun way to connect with our friends and family and make new connections. Two people with similar taste in music connect instantly. Those who are fond of playing the same instrument or have flair in writing same kind of poetry also gel along really well.
Music Helps Establish a Connection with Self
Connecting with one's inner self is an essential factor in leading a positive and wholesome life. The best way to go deep down and connect with oneself is through meditation. While many people try to meditate only few are able to do it successfully. Most people find it hard to sit in silence and dive deep inside. Their thoughts usually wander making it impossible to concentrate. Many people find this activity boring and tend to give up after few attempts. Music can make this process easier.
Music can calm the mind and help us focus better. There are many guided meditation audios and videos that can help you meditate with ease and develop a connection with your inner self.
Music Helps Establish a Connection with Those Around
Why do you think social gatherings have soft music being played in the background or a full blown DJ installed? Well, this is because music has the power to build a positive atmosphere and also connects people instantly. People often make new friends on the dance floor and also strengthen their bond with the existing ones.
Many songs make us feel nostalgic. This feeling of nostalgia binds us with our friends and family. Listening to such songs in their company is a great way to connect with them even if we meet them after a long time. Music helps in making several new memories too.
If you find it hard to meditate and establish a connection with your inner self or are trying hard to recreate that bond with your old friends then try music as a medium to further these aims.
Essay on Music and its Importance (400 words) – Essay 3
How Music Aids in Self Expression?
One of the problems people face today is lack of self expression. Most hesitate communicating their inner most feelings due to the fear that no one will understand. In fact, in this fast paced world, people are so busy that no one even bothers to listen to what the other person has to say. Holding on to thoughts and bottling up feelings is the worst a person can do to himself. Self expression is necessary and one of the best ways to do so is by way of music.
Why is Self Expression Important?
We are all dealing with something or the other. While we may be capable of handling our issues on our own; however, sharing our feelings and coping mechanism with others can help in lowering our stress to a large extent. It serves as a vent.
It also fetches support from those around us. Research shows that people who have someone to hear them out are happier compared to those who don't. Those who keep their feelings to themselves often end up lonely and many even develop conditions such as anxiety and depression.
Music Can Help with Self Expression
Now, even if you have people around to hear you, you may not be able to share your thoughts and feelings with ease. Self expression is important but not easy. However, it can be made easy with the help of music. Music has proved to be of great help when it comes to self expression.
The power of music is such that just by playing a musical instrument such as drums or flute or guitar, you can convey how you are feeling or what you going through. You can express even the most intense feelings with the help of music. Another way in which you can express your self is by writing lyrics. This is a great way to communicate your feelings. You can write the lyrics of an existing song or a mix of different songs or even spin new lyrics. The idea always is to express yourself.
You don't have to be a great musician or writer to do all this. Don't worry about the outcome. Just follow the process and it will help in true expression of self. This is a way to liberate oneself and see things from a different perspective. Whether someone hears out your composition or not, you will feel liberated once you express it and vent it out by way of music.
The importance of self expression needs to be understood by everyone. Expressing self can be difficult for many but it is essential. Music definitely serves as a good medium for self expression.
Essay on Music and its Importance (500 words) – Essay 4
The Healing Power of Music
Music is not just a source of entertainment but has an amazing power to heal. Music therapy has been declared as a therapy that can work wonders on people suffering from different kinds of mental as well as physical ailments. Many institutes run special music therapy sessions to help people get rid of conditions such as depression, anxiety, cardiovascular problem and insomnia. Music also forms a part of many other medical treatments.
Types of Music Therapy
Music therapy is broadly divided into two categories. These are as follows:
In active music therapy, the participants (those receiving the therapy) create music using different musical instruments. They also write lyrics and sing songs. This includes working on new compositions or remixing the earlier ones. The idea is to shift the patient's focus from his physical or mental condition to something positive. Creating music can be therapeutic. Since these are group activities, they help participants connect with each other and make new friends. This also helps in the healing process.
During this type of music therapy session, the therapist plays musical instruments and sings songs. The participants sit quietly and listen to him. Many times soft healing music is played on a recorder and the participants enjoy it. This is often followed by a discussion between the participants and the therapist.
Both types of music therapy offer a calming effect on the patients. They work on different levels and help in healing various medical conditions. Most music therapists offer a mix of both these therapies to heal their patients. Many music therapy sessions also include dancing, clapping and chanting loudly. Clapping and Chanting fill the atmosphere with positive energy and render a soothing effect.
Impact of Music Therapy
The effects of music therapy have been astonishing. Research shows that patients who received music therapy as a part of their overall medical treatment recovered faster compared to those who only received other medication. It has largely been accepted that music can heal both physical and emotional pain.
More and more hospitals, clinics and rehabilitation centres have thus started incorporating music therapy as a part of many treatments. They also recommend people to inculcate the practice in their routine life even after they recover. This is because it boosts health and offers better quality of life. A music therapist or coach can help in this direction.
How Does Music Therapy Work?
These days, most of the physical as well as mental ailments stem from stress. Stress mostly occurs when a person fears about the upcoming events in his life or is unable to cope up with the bad experiences of the past. In today's times, very few people are able to enjoy the moment they are living in. They continually fret about the future or regret their past.
Music helps in shifting the focus to the present moment. So, it helps in combating stress that arises from the fears that lie ahead and the guilt or resentment from the past events. The decrease in the stress level plays a vital part in the healing process. This is a great way to improve both mental and physical health.
Music therapy works for people of all age groups. It is an effective way to relax, combat stress and fight various illnesses. It is recommended for everyone whether he/she is suffering from some ailment or not.
Long Essay on Music and its Importance (600 words) – Essay 5
Music calms our mind and relaxes our body. It is one of the best forms of art. Composing music can be as great an experience as listening to it. Singing can be even more exhilarating. Both verbal and non-verbal forms of music offer a soothing effect to our senses. The benefits of music are uncountable. Here are some of its benefits for which we should be truly thankful.
Music Calms Our Mind
Music helps in getting rid of negative thoughts and emotions. During our day we are faced with several situations that raise our stress levels. Small things such as getting stuck in a traffic jam, clash of opinion with friends/siblings/parents or even a piece of news read in the newspaper can cause stress. Music helps us unwind. It makes us forget these unnecessary things that can otherwise keep our mind occupied the whole day and hamper work.
It is a good idea to turn on your favourite song or play a musical instrument of your choice whenever you are feeling low. This will distract you from the unnecessary thoughts in your mind and calm your senses. It can uplift the mood instantly.
Music Improves the Power to Concentrate
Studies reveal that music can boost your power to concentrate. As we sit to study or work, our thoughts often wander and we are unable to maintain focus. This way a work that can be accomplished in one hour may take two-three hours or even longer. Music has the power to keep us focused in the here and now. It does not let our mind wander and thus helps us concentrate on what we are doing rather than thinking about something completely different. It also increases our attention span.
Music Creates Better Self Image
Music has the power to connect us with our inner self. It takes us to the deep recesses of our mind and helps us understand who we really are and our purpose in life. It also helps us find out our hidden strengths. Thus, it serves as a great means to create a better self image. This further helps in boosting our confidence level.
Music Helps Combat Fears
Each one of us is dealing with some fear or the other. While some are worried about their future others keep stressing about their past events. People also suffer from different kinds of fears such as fear of walking on a busy road, fear of staying home alone, fear of travelling via aeroplane, fear/ nervousness of attending a social event.
While some of these fears are momentary others are inherent and difficult to overcome. Music can help combat fear and make you feel better during situations that make you anxious. Just keep your earphones with you. Plug them in and play your favourite music to distract your mind and calm down during such situations.
Music Renders Strength
Music renders strength by helping people connect better with themselves as well as those around. It aids in better self expression. One can express verbally as well as non-verbally by way of music.
Music also serves as a coping mechanism for things we cannot let go. Many such things keep our energy levels down and hinder our productivity. Music helps us cope up with such feelings and thus renders strength. It can bring about a positive change in our life and increase our sense of control. It supports healthy feelings and hence bars the possibility of various physical as well as mental health problems.
The best thing about music is that it can be listened to anytime and anywhere. You can hear it while driving or travelling by a public transport or when you are exercising in the gym or trying to relax at home. Just turn on your favourite track and enthuse yourself with positivity. Music works on different levels to promote a healthy life.
Related Information:
Essay on Music
Speech on Music
Speech on Music and its Importance
Related content

Talk to our academic expert!
Preferred time slot for the call --- 9 am 10 am 11 am 12 pm 1 pm 2 pm 3 pm 4 pm 5 pm 6 pm 7 pm 8pm 9 pm 10pm
Offer Ends in 5:00
Essay on Music Therapy
Students are often asked to write an essay on Music Therapy in their schools and colleges. And if you're also looking for the same, we have created 100-word, 250-word, and 500-word essays on the topic.
Let's take a look…
100 Words Essay on Music Therapy
Introduction.
Music therapy is a therapeutic technique that uses music to improve health. It's used by certified professionals to promote emotional, cognitive and social well-being.
Types of Music Therapy
There are two types: active and receptive. In active therapy, individuals make music using instruments. In receptive therapy, individuals listen to music and discuss feelings.
Benefits of Music Therapy
Music therapy helps reduce stress and anxiety. It can also improve mood, concentration, and communication skills. It's beneficial for all, especially those with mental health conditions.
Music therapy is a powerful tool for healing. It's a unique way to express emotions and improve overall health.
A collection of top essays on
great personalities
science & technology
society & social issues
sports & education
environment, ecology & climate
250 Words Essay on Music Therapy
Music therapy is an evidence-based, clinical use of musical interventions to improve clients' quality of life. Therapists are professionals trained in psychology and music, using the transformative power of music to enhance health and wellbeing in various settings.
Music Therapy: A Multifaceted Approach
Music therapy is not a one-size-fits-all approach. It can be passive, where individuals listen to music, or active, involving music creation. Techniques are tailored to individual needs, whether it's to improve cognitive functioning, motor skills, emotional development, or social skills.
Neurological Underpinnings
Music therapy's effectiveness is rooted in neurology. Music stimulates both hemispheres of the brain, promoting neural plasticity and aiding in recovery from neurological damage. The "Mozart Effect", a theory suggesting that listening to Mozart's music can increase IQ, exemplifies the potential neurological benefits of music.
Therapeutic Applications
Music therapy is used in diverse settings like hospitals, schools, and rehabilitation centers. It has proven beneficial for a range of conditions, from autism and dementia to depression and PTSD. The non-verbal, creative, and emotional qualities of music provide unique avenues for therapy.
The power of music therapy lies in its ability to tap into the fundamental human connection to music. This innovative therapy approach has the potential to revolutionize healthcare, offering a holistic, patient-centered method to enhance quality of life. As research continues, it's clear that the therapeutic power of music is only beginning to be understood.
Packed in 152 Informative Pages
500 Words Essay on Music Therapy
Introduction to music therapy.
Music therapy, a rapidly evolving field in the realm of health and wellness, is the clinical and evidence-based use of music interventions to accomplish individualized goals within a therapeutic relationship by a credentialed professional. It is an intersection of music, psychology, and healthcare, aiming to improve the quality of life for individuals.
The Mechanism of Music Therapy
Music therapy operates on the principle that our brains process music in a unique way. It stimulates both hemispheres of the brain, making it a holistic treatment approach. Music can evoke emotions and memories, stimulate the release of endorphins, and alter our mood. These effects can be harnessed for therapeutic purposes, helping individuals express feelings they might struggle to put into words.
Applications of Music Therapy
Music therapy has a broad range of applications. It can be used in mental health treatment, aiding in managing stress, anxiety, and depression. It's also employed in the field of neurology, where it helps patients with Parkinson's disease, Alzheimer's, and other cognitive disorders improve motor function and memory recall. In palliative care, music therapy can provide comfort and pain relief. Moreover, in educational settings, it can enhance learning and development in children with special needs.
Evidence Supporting Music Therapy
Empirical evidence validates the effectiveness of music therapy. A meta-analysis published in the Cochrane Library showed that music therapy improves social interaction, verbal communication, and initiating behavior in autistic children. Another study published in the Journal of Music Therapy demonstrated that music therapy can reduce anxiety levels in patients undergoing invasive procedures.
Challenges and Future Directions
Despite its potential, music therapy faces several challenges. The lack of standardized protocols, limited understanding of its mechanisms, and skepticism about its efficacy are some of the hurdles. However, with ongoing research and increasing acceptance in mainstream healthcare, the future of music therapy looks promising.
More research is needed to develop standardized treatment protocols and to understand the neurobiological mechanisms underpinning music therapy. Furthermore, interdisciplinary collaboration between music therapists, neuroscientists, psychologists, and healthcare professionals can foster a more comprehensive understanding of this field.
Music therapy is a potent tool in the arsenal of healthcare, offering a unique approach to treatment. It transcends traditional boundaries of therapy, harnessing the universal language of music to heal and uplift. As we continue to explore its potential, we can expect to see music therapy become an integral part of holistic healthcare, enhancing the quality of life for countless individuals.
That's it! I hope the essay helped you.
If you're looking for more, here are essays on other interesting topics:
Essay on Winter Morning
Essay on Morning Scene
Essay on Morning
Apart from these, you can look at all the essays by clicking here .
Happy studying!
Leave a Reply Cancel reply
Your email address will not be published. Required fields are marked *
Save my name, email, and website in this browser for the next time I comment.