International edition
Australia edition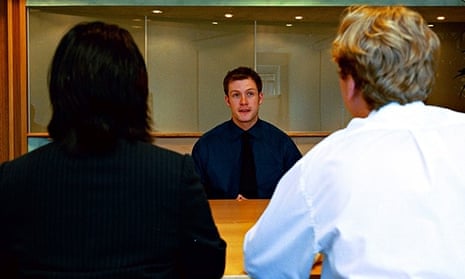 How to survive a PhD viva: 17 top tips
Just handed in your PhD thesis? Now it's time to plan for the next hurdle: a viva. Academics offer their advice on how to best prepare
Finishing your PhD thesis: tips from those in the know
The key to a successful PhD thesis? Write in your own voice
PhD: so what does it really stand for?
H anding in your PhD thesis is a massive achievement – but it's not the end of the journey for doctoral students. Once you've submitted, you'll need to prepare for the next intellectually-gruelling hurdle: a viva.
This oral examination is a chance for students to discuss their work with experts. Its formal purpose is to ensure that there's no plagiarism involved, and that the student understands and can explain their thesis. It involves lots of penetrating questions, conceptually complex debates and is infamously terrifying.
How can PhD students best prepare? We asked a number of academics and recent survivors for their tips.
Preparing for the viva
1) Check your institution's policies and practices
Institutional policies and practices vary. Find out who will attend your viva (eg will a supervisor attend, will there be an independent chair?) and what their roles are. Penny Tinkler and Carolyn Jackson, authors of The Doctoral Examination process: A Handbook for Students, Examiners and Supervisors
2) Re-read your thesis – and keep up-to-date with research
Don't underestimate the amount of time the examiners will have spent reading and thinking about your thesis – however, you should remember that you are still likely to be the "expert in the room" on this particular topic. Check to see if any relevant recent papers have emerged since submitting the thesis and, if so, read these. Dianne Berry, dean of postgraduate research studies, University of Reading
3) As an examiner, you tend to stick to things you're an expert in when driving the questioning
Your viva panel will consist of an external expertise in your subject area and an internal which may be in a subject field associated or directly related to yours. The external examiner is the one who mainly calls and fires all the shots and so it's pretty important to have a knowledge of their published contributions, especially those that are related to your thesis in any way. Dr Bhavik Anil Patel, senior lecturer in physical and analytical chemistry
4) Think about what you will or won't defend
Consider carefully what you will defend to the hilt in the viva, and what you are prepared to concede. It's important to defend your claims about the originality of the thesis and its contribution to knowledge. However, no research is perfect, and showing that you have considered what could have been done differently, or even better, is not a bad thing. Penny Tinkler and Carolyn Jackson, authors of The Doctoral Examination process: A Handbook for Students, Examiners and Supervisors
5) Draw up lists of possible questions – especially ones you dread
I collected questions from a bunch of different places ( listed here ) which I then tailored to my PhD. Somebody I worked with also recommended that I put together my 10 nightmare questions. I found this really useful, by writing down and thinking about my dreaded questions, they were no longer so bad – it was almost as if I'd faced the beast.
Generally speaking, I was able to predict the questions that I was asked. There were a couple that were unexpected but they were either conceptual points or based on literature that I just didn't know. Richard Budd, research assistant, University of Bristol who sat his viva in summer 2014 and has blogged about the experience
6) It's not like sitting at a laptop where you can edit a sentence as you go along
By the time you finish your PhD you'll know your thesis inside out. One of the things you won't be as practised at is talking about it. When I was preparing for my viva, I practised vocalising answers. It's not a case of needing to learn to answers verbatim – this would only work as a technique if you could guarantee the exact way your examiner will ask a question – but it is about thinking about how you will articulate certain things. A viva isn't like sitting at a laptop where you can edit a sentence as you go along. Richard Budd, research assistant, University of Bristol who sat his viva in summer 2014 and has blogged about the experience
7) Bring a printed copy that is exactly the same as that of your examiners
Ensure you and your supervisor have a printed copy that is exactly the same as that of your examiners (specifically the same pagination). Mark with tabs the key sections and highlight for reference important quotes and points you might want to refer to. If you have some key diagrams it may help to have these printed larger on A4 sheets that can be used in a discussion.
There is a chance, albeit slim, that an examiner will wish to see some piece of experimental data, software, or other supporting evidence. Have this all neatly archived and accessible. You can do this after submission. Anthony Finkelstein, dean of the UCL faculty of engineering sciences who has blogged about surviving vivas
During the viva
8) Get off to a good start
Give a few detailed answers in the opening 15 minutes, demonstrating knowledge, describing your thinking and working - then the examiners are likely to relax into the viva. If the first few answers are short and non-specific, not demonstrating knowledge, this can begin to raise concerns, and that can set the tone for the whole viva. This is avoidable. Rowena Murray, author of How to Survive Your Viva: Defending a Thesis in an Oral Examination
9) Prepare for the icebreaker
Every viva opens with that dreaded icebreaker that is supposed to break you in gently but often seems to be the thing that gets students into a pickle. It's so basic, students almost forget about it. Most often this would be to give a five to 10 minute introduction to your work and your key findings. This is such a common question that not preparing for it would be silly. Dr Bhavik Anil Patel, senior lecturer in physical and analytical chemistry
10) Silence doesn't mean bad news
Don't assume that you will be given any indication of the outcome at the start of the viva. The examiners may or may not offer comments on the thesis at this stage and candidates should not interpret a lack of comments at this point as a negative sign. In some cases institutional policy prohibits it. Penny Tinkler and Carolyn Jackson, authors of The Doctoral Examination process: A Handbook for Students, Examiners and Supervisors
11) Don't point out your own weaknesses
Avoid shooting yourself in the foot by highlighting the weaknesses in the thesis by being overly humble (eg "I didn't think this would be an acceptable piece of research given the way I handled x or y") or by saying what you "failed to achieve" or "did not manage to carry out in a robust manner" etc. Leave that to the examiners to pick up in their reading, they don't need help. Dr Mariana Bogdanova, lecturer in management, Queen's University Belfast
12) Don't talk like a politician There's a danger of trying to over-prepare. Don't learn answers off by heart – it removes the spontaneity and is obvious to examiners. If a student has pre-prepared answers they become a bit like politicians, answering questions they weren't asked rather than the ones they were. I have come across mixed views on mock vivas. Some people really like them – and they can settle nerves – but other times it can remove spontaneity and steal your thunder. Jerry Wellington, head of research degrees at University of Sheffield and author of Succeeding with Your Doctorate
13) You may need to move from friendly questions to complex debates
Vivas can appear friendly and then suddenly go very conceptually complex. The language used is an alternation between accessible normal language and really specialised arguments. The student needs to be able to move orally between the two. Gina Wisker, professor of higher education and contemporary literature at Brighton University
14) If things get on top of you, use the excuse of having a look at the thesis
Make sure that before the viva you get plenty of sleep, eat properly and de-stress. If things get too much when you're in there, use the excuse of having to look something up in your thesis. You could also pause and say "Can I write that down for a moment?" Stall for time until you get yourself back together again. Gina Wisker, professor of higher education and contemporary literature at Brighton University
15) Focus on your contribution
One of the most important things that the examiners will be looking for in your thesis, is the "contribution to knowledge". It is the contribution which makes your work doctoral level. Be sure that you understand exactly what your contribution is, and that you are able to express and explain it clearly and concisely.
Write it down in a paragraph. Discuss it with you supervisor and fellow students. Make sure that you can relate your contribution to other work in your field and that you are able to explain how your work is different. Peter Smith, author of The PhD Viva
16) Expect your viva to last between one and three hours
Students frequently ask how long the viva is likely to be. Obviously they vary. Discipline differences are important. Our research suggests that most natural and applied sciences vivas were completed in one to three hours, whereas arts, humanities and social science vivas were typically less than two hours long. In the natural and applied sciences 43% of vivas lasted two hours or less, compared to 83% in arts, humanities and social sciences. Penny Tinkler and Carolyn Jackson, authors of The Doctoral Examination Process: A Handbook for S tudents, Examiners and Supervisors
17) Enjoy it
The best advice I ever got was "Try to enjoy it". It seemed ludicrous at the time, but I actually found myself really getting into the discussion as the viva went on. It's one of the earliest chances you get to talk to someone who not only informed your research (ideally) but is also conversant with your own. It's a great chance to explore the contours of your research – treat it as such, and it doesn't seem quite so daunting. Michael James Heron, school of computing science and digital media, Robert Gordon University
Share any advice you have in the comments below.
Enter the Guardian university awards 2015 and join the higher education network for more comment, analysis and job opportunities, direct to your inbox. Follow us on Twitter @gdnhighered .
Impact of research
Universities
Higher education
Most viewed
How to prepare for your viva: 8 useful tips
Agata frymus.
21 June 2018
1: Read your thesis
No matter how many times you have done it before, reading your thesis a week or two before the viva is always a good idea. Although I have proofread my thesis several times before the submission, this time my focus shifted : rather than looking for spelling mistakes, typos and missing references, I concentrated on the quality of my argument. What are the research questions posed in each chapter? What are the main findings? And, most importantly, how could this work be improved?
To make sure I actively engaged with the ideas developed by the thesis, I highlighted some parts of the texts and made notes. I also produced a rather short document in which I summarised each of my eight chapters (as well as the introduction and conclusion) according to the following criteria:
Key arguments and findings
Methodology and scholarship used
Thinking about my work in those fairly broad terms helped me to understand how to explain it to those who might not be familiar with the specificity of my subject. Additionally, it enabled me to reflect on the potential shortcomings of the research I conducted, which proved instructive during the viva discussion. Although this might sound like a laborious process, let me assure you that it was not. I have spent about a week (if not less) reading the thesis and making notes, and it wasn't even the only thing I was occupied by (which brings me to my next point).
Part of the table/ document I produced as I was re-reading my thesis
2: Don't over prepare 
How long is one supposed to spend on viva preparation? Given the importance of the examination, you might be tempted to think that the longer the better, right? Well…not exactly. After all, everyone I talked to (see point 4) admitted they regretted spending too much time on the prep. Even though I have heard stories of PhDs devoting a month – or more –  solely to viva-related study, I decided to be sensible and spend no longer than two weeks on preparations. Two weeks in which my mind won't be occupied by anything else but the viva. When I shared my plan with my supervisor, he deemed it extravagant. 'How long do you need to read something?', he asked, and I'm glad he did. The thing is, as a PhD student you have spent at least three years researching your topic. At this point, you are the expert in your chosen field; it is probably fair to assume that you do not need weeks and weeks of additional study. You have already done the groundwork. Be confident in your knowledge.
3: Think about the potential questions
One of the best things you can do to maximize your chances of a confident viva performance is to consider the potential viva questions and the way in which you could approach them. There are plenty of websites that provide you with sample discussion points that are likely to be raised by your examiners and most of them are broad enough to be applicable to your thesis, regardless of the specificity of your topic. I used these and these as starting points. Considering the questions in advance will add to your confidence as you will be less likely to be taken by surprise. If you do, however, end up being mildly shocked by the question asked by the examiner, do not panic. It is perfectly fine to take some time to gather your thoughts, or even write main points down on a piece of paper if the question is more complex.
Some of the questions I have been asked at the beginning of my viva included:
Why have you chosen these particular stars as your case studies? What sparked your interest in them?
How did you go about conducting your research?
What are the differences between researching print copies of fan magazines and the online/ digitised versions?
Most of the questions, however, related to specific paragraphs and passages from my thesis. The worksheet I produced as part of the prep process (see point 1), enabled me to anticipate criticism and answer such questions without feeling like I'm losing my ground.
You don't necessarily need to write your answers down either: one of my friends told me they went on long walks during which their pondered the potential discussion points and subsequent responses.
4: Talk to people who have passed their viva
The views expressed by those who have successfully passed their viva seemed to share a similar tone: it's nothing to worry about, it's nowhere as scary as you think it will be, it will be fine, and so on. This, in itself, is quite reassuring. Talking to friends and colleagues about their experiences , however, might give you some interesting insights too. I really dreaded questions relating to the critical choices I made in the process of compiling my thesis: why have I chosen this star/ fan magazine, and not a different one? How should I explain something that was, in many respects, not only an analytical, but also a personal choice? What I understood as a result of those conversations was that simple, honest answers ('these specific fan magazines are easily available in the digital form and are searchable'/ 'Pola Negri has something of a cult status in Poland, where I come from') are often the best ones.
5: Arrange a mock viva
It's a truism, I know, but confidence is key. Even if you have conducted high quality research, your points will not come across particularly strong if you mumble or are not able to express yourself clearly. Before presenting any paper or a lecture I always, always make sure I practice my presentation in front of friends, family members or anyone who is willing to listen. This gives me a better understanding of how I will behave under pressure , because a certain amount of stress is always there, no matter if I present in front of my boyfriend or an academic audience of 30.
Therefore, I think it is crucial to run a mock viva as part of one's preparation. It will not always increase your confidence at the actual thing, but it will also give you some useful feedback regarding your answers and performance. For example, my mock viva – which I organised with a fellow PhD student and my supervisor as examiners – made me realise that I need to be more explicit when talking about my methodology, starting with more general terms. Although I have explained the importance of post-colonialism, critical race studies and feminism in structuring my approach, I failed to mention gender and film studies, which are much broader and probably more important categories. Secondly, the feedback I received as the result of this exercise boosted my confidence. Despite the fact my heart was racing/ my hands were shaking/ I felt very anxious, neither of my mock examiners noticed any of it. At the end, the mock examination turned out to be much more stressful than the real one!
Alternatively, you can arrange a mock viva with friends, or even video record your answers on your phone. Whilst watching yourself might sound painful, it could show you that you never come across as bad as you think you do. It's scientifically proven.
6: Know your examiners
I find interviews/ examinations/ any form of discussion less threatening if I have met the person doing the questioning. This might not work as effectively for everyone, but somehow meeting one of the examiners in person beforehand – even if that meant simply knowing their tone of voice and general demeanour – made me feel much more confident in myself. If you feel the same way, I would suggest you try to meet your examiners in an informal setting. They will probably be fine with a coffee sometime before the viva, as long as you explain your reasoning and stay away from discussing your PhD and the viva itself.
My viva took place on Tuesday. I spent the last couple of days leading too it doing absolutely nothing in terms of preparation, assuming, rather correctly, that it will achieve little more than stress me out.  I went to see a friend over the weekend (we made vegan burritos) and stayed at another friends' house the night before, watching First Dates. I know that people deal with stress differently, but for me, preparing earlier and then taking my mind off the viva was the best thing I could do. Have a bath/ go on a hike/ exercise the night before; whatever works.
Source: phdcomics.com
8: And finally… Enjoy it!
The viva is a rare opportunity to discuss your research with two people who not only have read your thesis in its entirety, but who are also likely to be specialists in your field . Make the most of the opportunity it offers, and enjoy yourself as you do; after all, you produced a valuable piece of work and there is no reason why you should not feel happy about it.
Agata Frymus  is a Marie Skłodowska Curie post-doctoral fellow at University of Ghent, Belgium, where she works on black cinemagoing in the 1920s and 1930s.​  Her main research interests include silent film, classical Hollywood and the history of gender and race representations in American culture. Agata's work has been published in  Celebrity Studies Journal ,  Early Popular Visual Culture   and the ​ Historical Journal of  Radio, Film and Television .
Disclaimer: The IAMHIST Blog is a platform that offers individual scholars the opportunity to present their work and thoughts. They alone are responsible for the content, which does not represent the view of the IAMHIST council or other IAMHIST members.
What a timely email to land in my in-box: mine is on the 4th July!
Remember that your examiners will be wanting you to showcase your research in best possible light. Remember that you are the world's expert in your thesis topic, and that the viva is a rare–maybe a once-in-a-lifetime–opportunity to discuss your work in the greatest depth with experts whom you respect. Remember that you have lived with and love your topic and will naturally be enthusiastic as well as highly knowledgeable about it.
Leave a Reply
Your email address will not be published. Required fields are marked *
Notify me of follow-up comments by email.
Notify me of new posts by email.
IAMHIST NEWS
IAMHIST-HJFRT books for review
IAMHIST Challenge 2020: Call for Applicants
IAMHIST Blog Call for Papers
IAMHIST BLOG - latest publications
Erin Wiegand: A Day at the Archives … William H. Hannon Library, Loyola Marymount University, Los Angeles
Llewella Chapman: Report: British Women Documentary Filmmakers, 1930 – 1955 Symposium, 5 April 2019, London School of Economics (LSE)
Veronica Johnson: A Day at the Archives… National University of Ireland, Galway
HJFRT - iamhist members only
IAMHIST BLOG
Recent posts.
Researching Cinema in the First World War Workshop August 3, 2023
Books for Review Summer 2023 June 19, 2023
Film Review: Hole in the Head (Dean Kavanagh, 2022) May 7, 2023
Books for Review Spring 2023 April 26, 2023
From Russian Film Pioneers of the 1920s to German Post-war Newsreels and Television January 30, 2023
Books for Review Winter 2023 January 12, 2023
IAMHIST Masterclass programme January 11, 2023
Books for Review – Autumn 2022 November 23, 2022
Call for Papers: IAMHIST Masterclass 2023 October 27, 2022
Call for Papers: IAMHIST Conference 2023 September 29, 2022
Analytics Plugin created by Jake Ruston's Wordpress Plugins - Powered by Japanese Foot Pads and social bookmarking sites .
Common Qs About The Viva: What If I Find Mistakes?
Post author By Nathan
Post date November 5, 2014
1 Comment on Common Qs About The Viva: What If I Find Mistakes?
I've been talking to PhD candidates about viva prep for over four years, and there are some questions that regularly come up at workshops. I've started answering some of these on this blog, but thought it might be useful to answer some of the most frequently asked questions all of this week. Let me know what you think in the comments, and please give me some questions for future posts!
What if I find mistakes in my thesis after submission?
I think that this question comes up a lot for lots of possible reasons. Most common, I think, is a fear that mistakes will somehow lessen the impact of academic work – examiners might find a typo and instantly think "This candidate was doing so well… Such a shame!"
In preparing for your viva you are going to read your thesis; you are bound to find things that you would want to be different. Sometimes this will just be phrasing, but sometimes you might find things that need to be different: spelling mistakes, awkward phrasing or even errors in your work. What can you do?
Don't panic!
You want your submitted thesis to be great, both in content and presentation: it won't be perfect. It can't be . There are sentences that are compromises, there are research choices made which are compromises. These might not be mistakes, but they will still exist as one possibility that was chosen, and which you might wish to change later.
Mistakes are unseen possibilities: you want them to be different, but until you find them you don't know that they are there. It might seem philosophical of me to write this – my viva was over six years ago, and I found mistakes and my examiners found mistakes and it was all fine and not an issue. If you're thinking about this topic, it's likely that it is something that you are concerned about for your future.
Mistakes do not have to be a big issue though.
Let me say it again: don't panic!
Mistakes fall into two general categories. The first are placed under the heading of "little things". A spelling error, a grammar mistake, something small that you notice about a diagram or table that you want to amend. These are some of the things that are typically categorised as "minor corrections" (and I'll say more about those tomorrow!). If you find them: make a note of them, make a note of the correction that you think needs to be made, and then move on with your reading and preparation.
The second category is when you find something wrong with your research. Either you find that you have made an error in describing something or you have made an error in the research as you performed it. In both cases – join in with me now – don't panic! If it is an error in writing, then you can think about what the correction needs to be and then move on with your preparation.
If you find an error in your research, then you have an opportunity to think about how it can be corrected. Perhaps it is something that you can resolve before the viva. If your examiners bring it up then you know what to say. If you spot things ahead of time you can talk to your supervisor and discuss the best course of action.
Remember that finding mistakes is not the examiners' goal: they are looking at your research to examine how capable you are and to see whether the research has reached an appropriate standard. Mistakes might be found, but they're not actively trying to catch you out!
Thanks for reading: either tweet questions at me, leave them in the comments or drop me an email !
Nathan ( @DrRyder and @VivaSurvivors )
PS – check out my Patreon campaign for the Viva Survivors Podcast !
Share this:
Tags common questions about the viva , pgr , phd , viva , viva prep , what if i find mistakes in my thesis
One reply on "Common Qs About The Viva: What If I Find Mistakes?"
[…] to their thesis, and so it's useful to know what sorts of things come up. As I mentioned in yesterday's post, typical items on a list of minor corrections could […]
Comments are closed.