Thesis and Dissertation Guide
Starting your Dissertation/Thesis
Dissertation/Thesis Resources
Books That May Help
Literature Reviews
Annotated Bibliography
We Don't Have It? / Interlibrary Loan
Online Learning Study Tips
Search Strategy
Advanced Search Techniques
Kemp Library Video Tutorials
Find Articles / Journals / Databases
What are...
Database Video Tutorials
Peer Reviewed
How to confirm and cite peer review
Primary/Secondary Sources
Other Types of Sources (i.e. Newspapers)
Legal Research Resources
Evidence Based Practice/Appraisal Resources
Google Scholar
Website Evaluation
Internet Searching
Apps You Didn't Know You Needed
Who is citing me?
Questions After Hours
ESU Thesis Submission
ESU Dissertation Submission
How to Integrate
How to Use It
What is Google Scholar and Why Should You Care?
Google Scholar is a special division of Google that searches for academic content. It is not as robust as Google, and as such it can be harder to search. However, if you are looking for a specific article it is a fantastic resource for finding out if you can access it through your library or if it's available for free.
Below are a few videos on how to use Google Scholar (you can skip the intros if you want) that will show you tips and tricks on how to best use Google Scholar.
Did you know that you can use Google Scholar in addition to Primo to help search Kemp library materials? You just have to add us to your Google Scholar and our results will show up in your searches showing you what you have access to as an ESU community member!
Go to Google Scholar
Make sure you're logged into your Google Account - you'll see your initials or your icon in the top right hand corner of the screen if you're logged in.
Click on Settings (either from the top of the Scholar home page, or from the drop-down on the right hand side of the results page).
Choose Library Links .
Type 'East Stroudsburg University' into the search box.
Click the boxes next to "ESU" and "Kemp Library"
Click Save .
If you have other institutions you're affilitated with, or ResearchGate, you can add them too!
Getting to Google Scholar Settings:
The Library Link Screen: Search, Select and Save!
What your search results will look like:
Add / Reorder
Databases have more sophisticated search features than Google Scholar , but if you have a one or two word topic Google Scholar can be useful. You can also try using the Advanced Search in Google Scholar (see the first video below).
However, if you're having trouble finding something specific, i.e. a specific article, try Google Scholar. For example you want " Game of Thrones and Graffiti" and you don't see it in a database, search the title of the article in Google Scholar (here you'd search "Game of Thrones and Graffiti"). You may find it freely available OR discover it is available through the library, but in a database you didn't look at.
If we don't have it and you can't access it on Google Scholar, you can always request it via interlibrary loan .
"If Google Scholar isn't turning up what you need, try an open Google search with the article title in quotes, and type the added filter "filetype:pdf". This scours the open web for papers hosted somewhere, by someone, in PDF format. Google Books provides limited preview access to many copyrighted books. Other alternate services include SemanticScholar , Microsoft Academic , Dimensions , or GetTheResearch . Here too there are subject-specific portals like EconBiz or the Virtual Health Library , some of which offer multilingual search options." - Paragraph taken from A Wikipedia Librarian.
The other services like Microsoft Academic mentioned above are also useful when looking for freely available journal article and research! Don't forget to cite everything you use in your paper/project/presentation/etc.
Google Scholar Videos
<< Previous: Evidence Based Practice/Appraisal Resources
Next: Website Evaluation >>
Last Updated: Apr 23, 2023 4:33 PM
URL: https://esu.libguides.com/thesis
Instructions for the Thesis
Thesis Workshop
Thesis Guidance and Allocation of Responsibilities
Research Ethics and Data Protection
Sources of Thesis Guidelines
Ideation, Selection, and Approval of Your Topic
Project Plan and Schedule
Planning and Initiation of the Thesis
Formats of a Thesis
Writing the Theoretical Framework
Selection and Description of the Method
Guidelines for Reporting
Citations and Creating a Reference List
Language Guidance for the Thesis
Plagiarism Check
Guidelines for Theseus
Maturity Test
Instructions for the Final Stage of Master's Thesis
Evaluation of the Thesis
Defining the search topic
Evaluating the search results
Choosing and using sources
Finna search services
Open access (OA)
Google Scholar
Evaluating online sources
Good to know about search engines
Databases and articles
Other resources
Artificial intelligence
What is it?
Google Scholar is Google's search engine, which indexes data of scholarly literature online. The search results include, for example, research publications, conference papers, books, abstracts, articles published by academic publishers, universities, and other organizations. Some of the material is open access.
Open for everyone
Full text access to a large extent
Good coverage especially for conference publications, and for free and open access publications
Searches for data in all countries and languages
Easy to use
Shows citation information
Limitations
Lack of transparency: no information on which publishers and publications are included in the search, frequency of updates unknown
Some key publishers (EBSCO and Ovid, for example) have not allowed their databases to be searched by Google. That is why articles in EBSCO, for example, cannot be found directly via Google Scholar.
Incorrect references and citations
All publications in Google Scholar are not necessarily scientific.
Google Scholar's Library Links
By activating Google Scholar's Library Links, you can see which articles in Google Scholar are available through VAMK Finna.
<< Previous: Open access (OA)
Next: Evaluating online sources >>
Last Updated: Oct 24, 2023 7:24 AM
URL: https://vamk.libguides.com/instructions_thesis
18 Google Scholar tips all students should know
Dec 13, 2022
Think of this guide as your personal research assistant.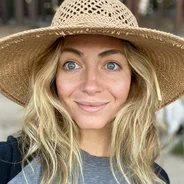 "It's hard to pick your favorite kid," Anurag Acharya says when I ask him to talk about a favorite Google Scholar feature he's worked on. "I work on product, engineering, operations, partnerships," he says. He's been doing it for 18 years, which as of this month, happens to be how long Google Scholar has been around.
Google Scholar is also one of Google's longest-running services. The comprehensive database of research papers, legal cases and other scholarly publications was the fourth Search service Google launched, Anurag says. In honor of this very important tool's 18th anniversary, I asked Anurag to share 18 things you can do in Google Scholar that you might have missed.
1. Copy article citations in the style of your choice.
With a simple click of the cite button (which sits below an article entry), Google Scholar will give you a ready-to-use citation for the article in five styles, including APA, MLA and Chicago. You can select and copy the one you prefer.
2. Dig deeper with related searches.
Google Scholar's related searches can help you pinpoint your research; you'll see them show up on a page in between article results. Anurag describes it like this: You start with a big topic — like "cancer" — and follow up with a related search like "lung cancer" or "colon cancer" to explore specific kinds of cancer.
Related searches can help you find what you're looking for.
3. And don't miss the related articles.
This is another great way to find more papers similar to one you found helpful — you can find this link right below an entry.
4. Read the papers you find.
Scholarly articles have long been available only by subscription. To keep you from having to log in every time you see a paper you're interested in, Scholar works with libraries and publishers worldwide to integrate their subscriptions directly into its search results. Look for a link marked [PDF] or [HTML]. This also includes preprints and other free-to-read versions of papers.
5. Access Google Scholar tools from anywhere on the web with the Scholar Button browser extension.
The Scholar Button browser extension is sort of like a mini version of Scholar that can move around the web with you. If you're searching for something, hitting the extension icon will show you studies about that topic, and if you're reading a study, you can hit that same button to find a version you read, create a citation or to save it to your Scholar library.
Install the Scholar Button Chrome browser extension to access Google Scholar from anywhere on the web.
6. Learn more about authors through Scholar profiles.
There are many times when you'll want to know more about the researchers behind the ideas you're looking into. You can do this by clicking on an author's name when it's hyperlinked in a search result. You'll find all of their work as well as co-authors, articles they're cited in and so on. You can also follow authors from their Scholar profile to get email updates about their work, or about when and where their work is cited.
7. Easily find topic experts.
One last thing about author profiles: If there are topics listed below an author's name on their profile, you can click on these areas of expertise and you'll see a page of more authors who are researching and publishing on these topics, too.
8. Search for court opinions with the "Case law" button.
Scholar is the largest free database of U.S. court opinions. When you search for something using Google Scholar, you can select the "Case law" button below the search box to see legal cases your keywords are referenced in. You can read the opinions and a summary of what they established.
9. See how those court opinions have been cited.
If you want to better understand the impact of a particular piece of case law, you can select "How Cited," which is below an entry, to see how and where the document has been cited. For example, here is the How Cited page for Marbury v. Madison , a landmark U.S. Supreme Court ruling that established that courts can strike down unconstitutional laws or statutes.
10. Understand how a legal opinion depends on another.
When you're looking at how case laws are cited within Google Scholar, click on "Cited by" and check out the horizontal bars next to the different results. They indicate how relevant the cited opinion is in the court decision it's cited within. You will see zero, one, two or three bars before each result. Those bars indicate the extent to which the new opinion depends on and refers to the cited case.
In the Cited by page for New York Times Company v. Sullivan, court cases with three bars next to their name heavily reference the original case. One bar indicates less reliance.
11. Sign up for Google Scholar alerts.
Want to stay up to date on a specific topic? Create an alert for a Google Scholar search for your topics and you'll get email updates similar to Google Search alerts. Another way to keep up with research in your area is to follow new articles by leading researchers. Go to their profiles and click "Follow." If you're a junior grad student, you may consider following articles related to your advisor's research topics, for instance.
12. Save interesting articles to your library.
It's easy to go down fascinating rabbit hole after rabbit hole in Google Scholar. Don't lose track of your research and use the save option that pops up under search results so articles will be in your library for later reading.
13. Keep your library organized with labels.
Labels aren't only for Gmail! You can create labels within your Google Scholar library so you can keep your research organized. Click on "My library," and then the "Manage labels…" option to create a new label.
14. If you're a researcher, share your research with all your colleagues.
Many research funding agencies around the world now mandate that funded articles should become publicly free to read within a year of publication — or sooner. Scholar profiles list such articles to help researchers keep track of them and open up access to ones that are still locked down. That means you can immediately see what is currently available from researchers you're interested in and how many of their papers will soon be publicly free to read.
15. Look through Scholar's annual top publications and papers.
Every year, Google Scholar releases the top publications based on the most-cited papers. That list (available in 11 languages) will also take you to each publication's top papers — this takes into account the "h index," which measures how much impact an article has had. It's an excellent place to start a research journey as well as get an idea about the ideas and discoveries researchers are currently focused on.
16. Get even more specific with Advanced Search.
Click on the hamburger icon on the upper left-hand corner and select Advanced Search to fine-tune your queries. For example, articles with exact words or a particular phrase in the title or articles from a particular journal and so on.
17. Find extra help on Google Scholar's help page.
It might sound obvious, but there's a wealth of useful information to be found here — like how often the database is updated, tips on formatting searches and how you can use your library subscriptions when you're off-campus (looking at you, college students!). Oh, and you'll even learn the origin of that quote on Google Scholar's home page.
18. Keep up with Google Scholar news.
Don't forget to check out the Google Scholar blog for updates on new features and tips for using this tool even better.
Related stories Quiz: Test your Halloween search trend knowledge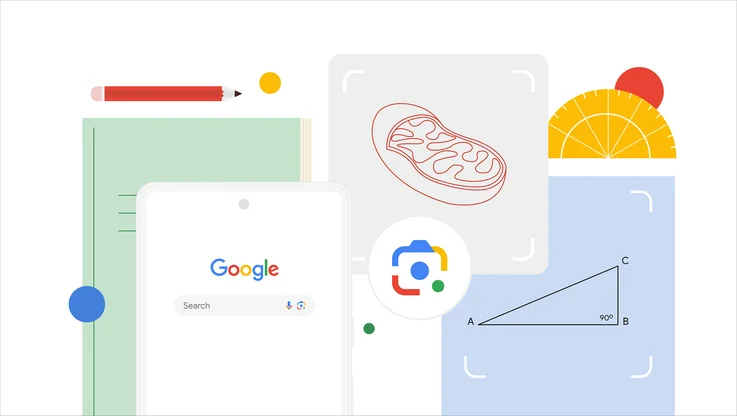 More help with math and science problems in Search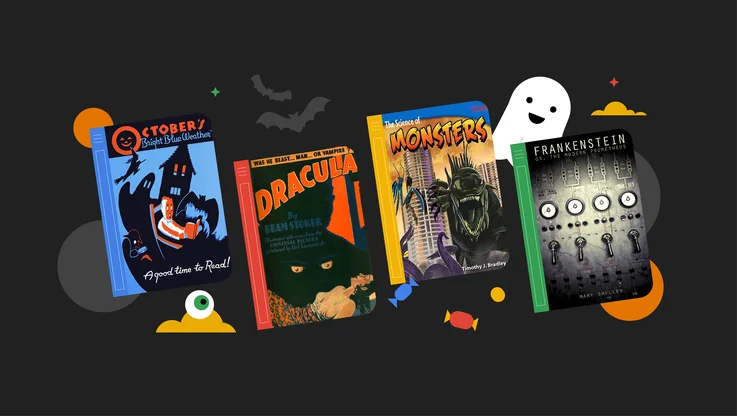 Curl up with a spooky Halloween story with Google Books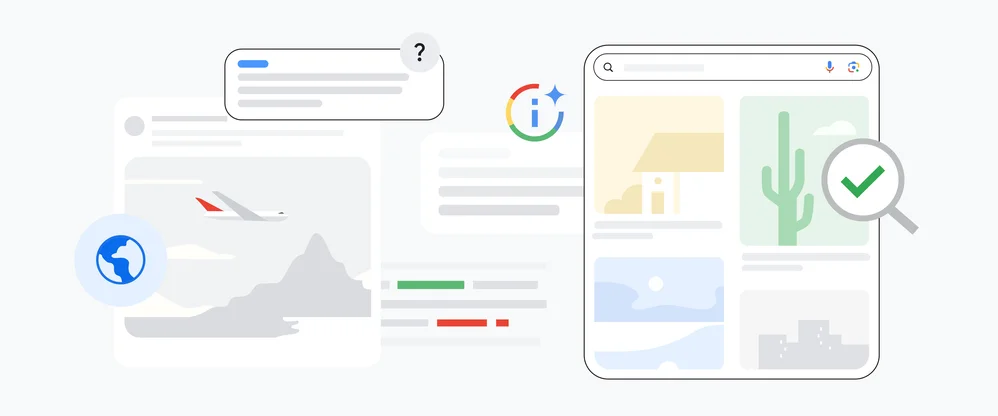 3 new ways to check images and sources online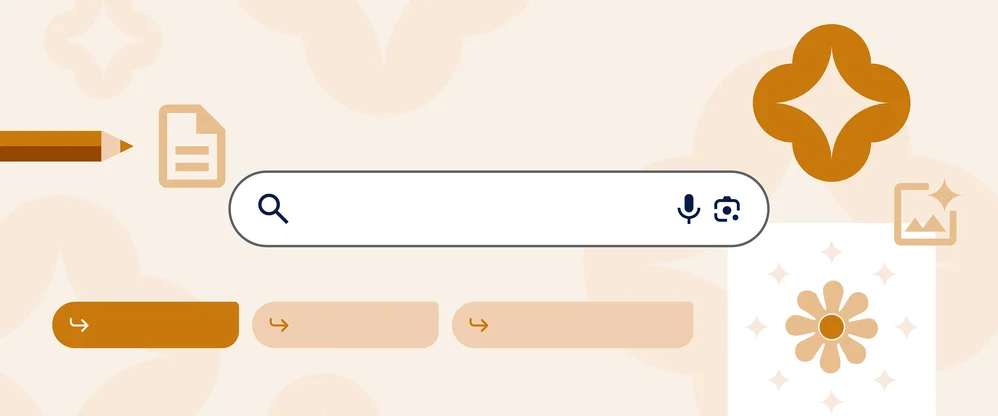 New ways to get inspired with generative AI in Search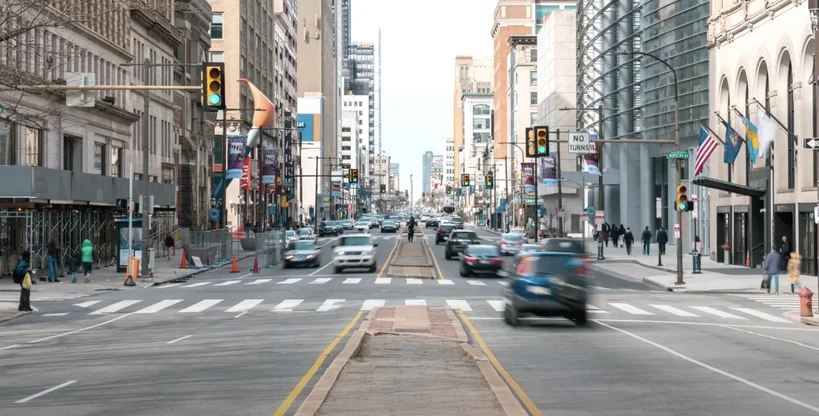 New ways we're helping reduce transportation and energy emissions
Let's stay in touch. Get the latest news from Google in your inbox.
Articles & Media
Books & eBooks
How to Use Google Scholar
Introduction
Get the Full Text
Good news! Google scholar provides citations for articles from the search result list (currently MLA, APA, Chicago, Harvard or Vancouver).
To grab a citation, click on the Quotes icon below an article in your search result list and select from the available citation styles.
As with any resource that provides citations, always double check to make sure formatting is correct. See formatting tips below.
Change it Tips APA
After pasting the citation in your paper, create a hanging indent. ( follow this link to see how ).
Make it double spaced ( follow this link to see how ).
Change the font to match the font of your paper.
Note: Google Scholar does not include DOI information. You'll need to grab the citation from Google Scholar, then click on the title of the article to go to the article page. The article page probably has the DOI, which you should add at the end of the citation with no period following as it can interfere with the link.
It Should Look Like APA
Taylor, G. (2019). Shakespeare's Early Gothic Hamlet.
Critical Survey, 31(1-2), 4-25.
https://doi.org/10.3167/cs.2019.31010202
Good news! Google scholar provides citations for articles from the search result list ((currently MLA, APA, Chicago, Harvard or Vancouver).
Change it Tips MLA
Change the font to Times New Roman 12.
It Should look Like MLA
Efron, Bradley, and Robert Tibshirani. "Bootstrap
methods for standard errors, confidence intervals,
and other measures of statistical
accuracy." Statistical Science (1986): 54-75.
<< Previous: Get the Full Text
Last Updated: May 8, 2023 3:34 PM
URL: https://libguides.com.edu/googlescholar
© 2023 COM Library 1200 Amburn Road, Texas City, Texas 77591 409-933-8448 . FAX 409-933-8030 This work is licensed under a Creative Commons Attribution-NonCommercial 4.0 International License
Reference management. Clean and simple.
The top list of academic search engines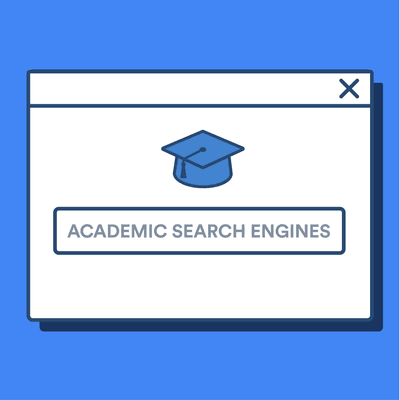 Academic search engines have become the number one resource to turn to in order to find research papers and other scholarly sources. While classic academic databases like Web of Science and Scopus are locked behind paywalls, Google Scholar and others can be accessed free of charge. In order to help you get your research done fast, we have compiled the top list of free academic search engines.
Google Scholar is the clear number one when it comes to academic search engines. It's the power of Google searches applied to research papers and patents. It not only lets you find research papers for all academic disciplines for free but also often provides links to full-text PDF files.
Coverage: approx. 200 million articles
Abstracts: only a snippet of the abstract is available
Related articles: ✔
References: ✔
Cited by: ✔
Links to full text: ✔
Export formats: APA, MLA, Chicago, Harvard, Vancouver, RIS, BibTeX
BASE is hosted at Bielefeld University in Germany. That is also where its name stems from (Bielefeld Academic Search Engine).
Coverage: approx. 136 million articles (contains duplicates)
Abstracts: ✔
Related articles: ✘
References: ✘
Cited by: ✘
Export formats: RIS, BibTeX
CORE is an academic search engine dedicated to open-access research papers. For each search result, a link to the full-text PDF or full-text web page is provided.
Coverage: approx. 136 million articles
Links to full text: ✔ (all articles in CORE are open access)
Export formats: BibTeX
Science.gov is a fantastic resource as it bundles and offers free access to search results from more than 15 U.S. federal agencies. There is no need anymore to query all those resources separately!
Coverage: approx. 200 million articles and reports
Links to full text: ✔ (available for some databases)
Export formats: APA, MLA, RIS, BibTeX (available for some databases)
Semantic Scholar is the new kid on the block. Its mission is to provide more relevant and impactful search results using AI-powered algorithms that find hidden connections and links between research topics.
Coverage: approx. 40 million articles
Export formats: APA, MLA, Chicago, BibTeX
Although Baidu Scholar's interface is in Chinese, its index contains research papers in English as well as Chinese.
Coverage: no detailed statistics available, approx. 100 million articles
Abstracts: only snippets of the abstract are available
Export formats: APA, MLA, RIS, BibTeX
RefSeek searches more than one billion documents from academic and organizational websites. Its clean interface makes it especially easy to use for students and new researchers.
Coverage: no detailed statistics available, approx. 1 billion documents
Abstracts: only snippets of the article are available
Export formats: not available
Frequently Asked Questions about academic search engines
Google Scholar is an academic search engine, and it is the clear number one when it comes to academic search engines. It's the power of Google searches applied to research papers and patents. It not only let's you find research papers for all academic disciplines for free, but also often provides links to full text PDF file.
Semantic Scholar is a free, AI-powered research tool for scientific literature developed at the Allen Institute for AI. Sematic Scholar was publicly released in 2015 and uses advances in natural language processing to provide summaries for scholarly papers.
BASE , as its name suggest is an academic search engine. It is hosted at Bielefeld University in Germany and that's where it name stems from (Bielefeld Academic Search Engine).
CORE is an academic search engine dedicated to open access research papers. For each search result a link to the full text PDF or full text web page is provided.
Science.gov is a fantastic resource as it bundles and offers free access to search results from more than 15 U.S. federal agencies. There is no need any more to query all those resources separately!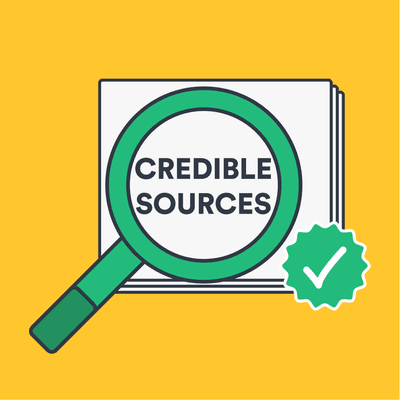 EMU Library
Research Guides
Finding Dissertations & Theses
Tips for Finding Full Text
Search Tutorial
More Search Tutorials
Is it a Scholarly Article?
Scholarly Journals
Education News
Journal info, calls, rankings
Find Videos
Education Statistics
Organizations
Research Reference
Citation Tutorials
Presentation Help
Research Help
Search for EMU Dissertations in Esearch
This search finds theses and dissertations completed at EMU:
Finding EMU Dissertations and Theses
In addition to the Esearch search above, there are two places to look for dissertations and theses by EMU students: EMU's Digital Commons and a database from the company Proquest.
There are three links to Digital Commons below: two links show a list of dissertations by specific COE departments and the 3rd link goes to the full EMU Digital Commons which will also include Masters Theses from all three COE departments.
The fourth (last) link goes to a ProQuest database of EMU theses. Although there is overlap coverage between Digital Commons and ProQuest, each will have unique theses not found in the other.
Leadership & Counseling Dissertations in Digital Commons
Teacher Education Dissertations in Digital Commons
Digital Commons @ EMU This link opens in a new window Digital showcase of scholarly and creative works by EMU students, faculty, and staff Subjects : Covers most subjects Info type : scholarly articles, theses, dissertations
Eastern Michigan University Theses and Dissertations This link opens in a new window This has full text of EMU dissertations and theses. For years prior to 2011, it isn't possible to search by department in this database; however you can search by keyword or by advisor. To do this use the pulldown menu to change the search from "Anywhere except fulltext -- ALL" to "Advisor -- ADV".
Finding Dissertations and Theses Worldwide
If you know the name of a dissertation, one of the quickest ways to locate it might be to search the title in quotes in Google Scholar.
Google Scholar with EMU Full Text This link opens in a new window Search for scholarly materials on any topic Info type: scholarly articles, books, research reports, theses, working papers, cited sources Access Tips: Use link above to get access to EMU subscriptions with Findtext+ links. If this link does not work and you receive an error message from Google then use this alternate link to Google Scholar and also set your Google Scholar preferences to show EMU library access links. Search Instruction: Google Scholar Video
Dissertations & Theses Global Full Text This link opens in a new window Info type: full text dissertations and theses (1997- ), descriptions of dissertations and theses (1861- ).
Open Access Theses and Dissertations - OATD This link opens in a new window Full text theses and dissertations from 600+ universities.
NDLTD - Networked Digital Library of Theses and Dissertations A very large free database of dissertations and masters theses worldwide. Often there is a link to the full text.
EBSCOhost OpenDissertations (formerly American Doctoral Dissertations) This link opens in a new window Citations for theses and dissertations from 1902 to the present, sometimes with links to full text in repositories.
EThOS "EThOS is the UK's national thesis service which aims to maximise the visibility and availability of the UK's doctoral research theses."
DART-Europe E-theses Portal DART (Digital Archive of Research Theses)-Europe allows you to easily search over 360,000 dissertations from over 500 European universities.
Article Databases that include Dissertations
ERIC This link opens in a new window Key source for Education articles and reports Info type: scholarly articles, professional articles, dissertations, ERIC documents Brief how to video: ERIC Basics Look up Subject terms: Thesaurus on ERIC.gov
PsycINFO This link opens in a new window Subjects: Psychology, Education, Business, Communication, Linguistics, Social Work Info type: scholarly articles, book info, conference papers, dissertations How To: ProQuest Basics Locating Quantitative and Qualitative Articles in PsycINFO PsycINFO Quick Reference Guide
ProQuest One Business This link opens in a new window Key source for business articles. Subjects: Accounting, Auditing, Business, Communications, Economics, Ed Leadership, Entrepreneurship, Finance, Health Admin, Hotel Restaurant Mgmt, Management, Public Admin, Technology Info type: scholarly articles, professional articles, magazine articles, news, reports, dissertations Brief Instruction Video: ProQuest Basics
Getting the Full Dissertation
Try first to look in Google Scholar and Dissertations & Theses Global Full Text (above) for digital fulltext of a dissertation. Many universities are now posting dissertations in repositories (like Digital Commons). Google Scholar includes Digital Commons and other repositories in its search. If that doesn't work, you might also try a regular Google search.
An effective way to search for the dissertation in Google Scholar or Google is to place the title in quotes, followed by the author last name. Example search: "Self-Efficacy and Instructional Leadership" Helber
For older dissertations, you may need to try to interlibrary loan the dissertation. You can get an idea of whether the dissertation is at a library by searching OCLC WorldCat . Or go to the web site for the library of the university where the author did the dissertation. Unfortunately, sometimes dissertations are not available via interlibrary loan. As a last resort, you may be able to purchase dissertations from ProQuest--see DissertationExpress link below.
WorldCat (via FirstSearch) This link opens in a new window Search for materials in libraries worldwide Info type: book info, library holdings
Interlibrary Loan
Dissertation Express For buying dissertations.
<< Previous: Ebooks
Next: Find Videos >>
Get Research Help
Use 24/7 live chat below or:
Academic Projects Center in-person help, Mon-Thur, 10am - 5pm
Email or phone replies
Appointments with librarians
Access Library and Research Help tutorials
Education Librarian
Last Updated: Oct 24, 2023 4:55 PM
URL: https://guides.emich.edu/education
ID Thesis Courses: Google Scholar for locating full text articles
Articles & Databases
RefWorks 3.0
Google Scholar for locating full text articles
eJournal Finder
Books & eBooks
Precedent studies/Case studies
Finding Images
Dissertations and Theses
Web Resources
Building Codes This link opens in a new window
Literature Review
Evaluating Sources
Need a study space?
Library Session Evaluation
Google Scholar
Google Scholar can be a valuable resource for ID students because it searches across multiple disciplines and you are likely familiar with it's functionality. However, it can also be very helpful for locating the full text of articles that you may have the title or full citation information. Below are the steps for how to utilize Google Scholar to locate the full text of articles.
Step 1: Access Google Scholar via the MU Database lists or by the link below
Step 2: Enter the title of the article you are looking for in quotation marks
Note: If the title is very long and/or contains hyphens, semicolons or other unique punctuation add only the first few words of the title to avoid getting negative results.
Example: The green brewery concept- Energy efficiency and the use of renewable energy source in breweries . I recommend just searching for "The green brewery concept"
Step 3: Navigate to the full text by following the links on the right hand side that will redirect you to the MU databases
Step 4: Review the other articles in your results that may benefit your research
If you need help please send a chat via the box to the right or email me at [email protected]!
Chat with a Librarian
<< Previous: RefWorks 3.0
Next: eJournal Finder >>
Last Updated: Oct 12, 2023 6:52 PM
URL: https://marymount.libguides.com/IDthesis
Publication database
Publishing our work allows us to share ideas and work collaboratively to advance the field of computer science.
Filters Reset filters
Algorithms and theory.
Google's mission presents many exciting algorithmic and optimization challenges across different product areas including Search, Ads, Social, and Google Infrastructure. These include optimizing internal systems such as scheduling the machines that power the numerous computations done each day, as well as optimizations that affect core products and users, from online allocation of ads to page-views to automatic management of ad campaigns, and from clustering large-scale graphs to finding best paths in transportation networks. Other than employing new algorithmic ideas to impact millions of users, Google researchers contribute to the state-of-the-art research in these areas by publishing in top conferences and journals.
Data Management
Google is deeply engaged in Data Management research across a variety of topics with deep connections to Google products. We are building intelligent systems to discover, annotate, and explore structured data from the Web, and to surface them creatively through Google products, such as Search (e.g., structured snippets , Docs, and many others). The overarching goal is to create a plethora of structured data on the Web that maximally help Google users consume, interact and explore information. Through those projects, we study various cutting-edge data management research issues including information extraction and integration, large scale data analysis, effective data exploration, etc., using a variety of techniques, such as information retrieval, data mining and machine learning.
A major research effort involves the management of structured data within the enterprise. The goal is to discover, index, monitor, and organize this type of data in order to make it easier to access high-quality datasets. This type of data carries different, and often richer, semantics than structured data on the Web, which in turn raises new opportunities and technical challenges in their management.
Furthermore, Data Management research across Google allows us to build technologies that power Google's largest businesses through scalable, reliable, fast, and general-purpose infrastructure for large-scale data processing as a service. Some examples of such technologies include F1 , the database serving our ads infrastructure; Mesa , a petabyte-scale analytic data warehousing system; and Dremel , for petabyte-scale data processing with interactive response times. Dremel is available for external customers to use as part of Google Cloud's BigQuery .
Data Mining and Modeling
The proliferation of machine learning means that learned classifiers lie at the core of many products across Google. However, questions in practice are rarely so clean as to just to use an out-of-the-box algorithm. A big challenge is in developing metrics, designing experimental methodologies, and modeling the space to create parsimonious representations that capture the fundamentals of the problem. These problems cut across Google's products and services, from designing experiments for testing new auction algorithms to developing automated metrics to measure the quality of a road map.
Data mining lies at the heart of many of these questions, and the research done at Google is at the forefront of the field. Whether it is finding more efficient algorithms for working with massive data sets, developing privacy-preserving methods for classification, or designing new machine learning approaches, our group continues to push the boundary of what is possible.
Distributed Systems and Parallel Computing
No matter how powerful individual computers become, there are still reasons to harness the power of multiple computational units, often spread across large geographic areas. Sometimes this is motivated by the need to collect data from widely dispersed locations (e.g., web pages from servers, or sensors for weather or traffic). Other times it is motivated by the need to perform enormous computations that simply cannot be done by a single CPU.
From our company's beginning, Google has had to deal with both issues in our pursuit of organizing the world's information and making it universally accessible and useful. We continue to face many exciting distributed systems and parallel computing challenges in areas such as concurrency control, fault tolerance, algorithmic efficiency, and communication. Some of our research involves answering fundamental theoretical questions, while other researchers and engineers are engaged in the construction of systems to operate at the largest possible scale, thanks to our hybrid research model .
Economics and Electronic Commerce
Google is a global leader in electronic commerce. Not surprisingly, it devotes considerable attention to research in this area. Topics include 1) auction design, 2) advertising effectiveness, 3) statistical methods, 4) forecasting and prediction, 5) survey research, 6) policy analysis and a host of other topics. This research involves interdisciplinary collaboration among computer scientists, economists, statisticians, and analytic marketing researchers both at Google and academic institutions around the world.
A major challenge is in solving these problems at very large scales. For example, the advertising market has billions of transactions daily, spread across millions of advertisers. It presents a unique opportunity to test and refine economic principles as applied to a very large number of interacting, self-interested parties with a myriad of objectives.
It is remarkable how some of the fundamental problems Google grapples with are also some of the hardest research problems in the academic community. At Google, this research translates direction into practice, influencing how production systems are designed and used.
Education Innovation
Our Education Innovation research area includes publications on: online learning at scale, educational technology (which is any technology that supports teaching and learning), curriculum and programming tools for computer science education, diversity and broadening participation in computer science the hiring and onboarding process at Google.
General Science
We aim to transform scientific research itself. Many scientific endeavors can benefit from large scale experimentation, data gathering, and machine learning (including deep learning). We aim to accelerate scientific research by applying Google's computational power and techniques in areas such as drug discovery, biological pathway modeling, microscopy, medical diagnostics, material science, and agriculture. We collaborate closely with world-class research partners to help solve important problems with large scientific or humanitarian benefit.
Hardware and Architecture
The machinery that powers many of our interactions today — Web search, social networking, email, online video, shopping, game playing — is made of the smallest and the most massive computers. The smallest part is your smartphone, a machine that is over ten times faster than the iconic Cray-1 supercomputer. The capabilities of these remarkable mobile devices are amplified by orders of magnitude through their connection to Web services running on building-sized computing systems that we call Warehouse-scale computers (WSCs).
Google's engineers and researchers have been pioneering both WSC and mobile hardware technology with the goal of providing Google programmers and our Cloud developers with a unique computing infrastructure in terms of scale, cost-efficiency, energy-efficiency, resiliency and speed. The tight collaboration among software, hardware, mechanical, electrical, environmental, thermal and civil engineers result in some of the most impressive and efficient computers in the world.
Human-Computer Interaction and Visualization
HCI researchers at Google have enormous potential to impact the experience of Google users as well as conduct innovative research. Grounded in user behavior understanding and real use, Google's HCI researchers invent, design, build and trial large-scale interactive systems in the real world. We declare success only when we positively impact our users and user communities, often through new and improved Google products. HCI research has fundamentally contributed to the design of Search, Gmail, Docs, Maps, Chrome, Android, YouTube, serving over a billion daily users. We are engaged in a variety of HCI disciplines such as predictive and intelligent user interface technologies and software, mobile and ubiquitous computing, social and collaborative computing, interactive visualization and visual analytics. Many projects heavily incorporate machine learning with HCI, and current projects include predictive user interfaces; recommenders for content, apps, and activities; smart input and prediction of text on mobile devices; user engagement analytics; user interface development tools; and interactive visualization of complex data.
Information Retrieval and the Web
The science surrounding search engines is commonly referred to as information retrieval, in which algorithmic principles are developed to match user interests to the best information about those interests.
Google started as a result of our founders' attempt to find the best matching between the user queries and Web documents, and do it really fast. During the process, they uncovered a few basic principles: 1) best pages tend to be those linked to the most; 2) best description of a page is often derived from the anchor text associated with the links to a page. Theories were developed to exploit these principles to optimize the task of retrieving the best documents for a user query.
Search and Information Retrieval on the Web has advanced significantly from those early days: 1) the notion of "information" has greatly expanded from documents to much richer representations such as images, videos, etc., 2) users are increasingly searching on their Mobile devices with very different interaction characteristics from search on the Desktops; 3) users are increasingly looking for direct information, such as answers to a question, or seeking to complete tasks, such as appointment booking. Through our research, we are continuing to enhance and refine the world's foremost search engine by aiming to scientifically understand the implications of those changes and address new challenges that they bring.
Machine Intelligence
Google is at the forefront of innovation in Machine Intelligence, with active research exploring virtually all aspects of machine learning, including deep learning and more classical algorithms. Exploring theory as well as application, much of our work on language, speech, translation, visual processing, ranking and prediction relies on Machine Intelligence. In all of those tasks and many others, we gather large volumes of direct or indirect evidence of relationships of interest, applying learning algorithms to understand and generalize.
Machine Intelligence at Google raises deep scientific and engineering challenges, allowing us to contribute to the broader academic research community through technical talks and publications in major conferences and journals. Contrary to much of current theory and practice, the statistics of the data we observe shifts rapidly, the features of interest change as well, and the volume of data often requires enormous computation capacity. When learning systems are placed at the core of interactive services in a fast changing and sometimes adversarial environment, combinations of techniques including deep learning and statistical models need to be combined with ideas from control and game theory.
Machine Perception
Research in machine perception tackles the hard problems of understanding images, sounds, music and video. In recent years, our computers have become much better at such tasks, enabling a variety of new applications such as: content-based search in Google Photos and Image Search, natural handwriting interfaces for Android, optical character recognition for Google Drive documents, and recommendation systems that understand music and YouTube videos. Our approach is driven by algorithms that benefit from processing very large, partially-labeled datasets using parallel computing clusters. A good example is our recent work on object recognition using a novel deep convolutional neural network architecture known as Inception that achieves state-of-the-art results on academic benchmarks and allows users to easily search through their large collection of Google Photos. The ability to mine meaningful information from multimedia is broadly applied throughout Google.
Machine Translation
Machine Translation is an excellent example of how cutting-edge research and world-class infrastructure come together at Google. We focus our research efforts on developing statistical translation techniques that improve with more data and generalize well to new languages. Our large scale computing infrastructure allows us to rapidly experiment with new models trained on web-scale data to significantly improve translation quality. This research backs the translations served at translate.google.com, allowing our users to translate text, web pages and even speech. Deployed within a wide range of Google services like GMail , Books , Android and web search , Google Translate is a high-impact, research-driven product that bridges language barriers and makes it possible to explore the multilingual web in 90 languages. Exciting research challenges abound as we pursue human quality translation and develop machine translation systems for new languages.
Mobile Systems
Mobile devices are the prevalent computing device in many parts of the world, and over the coming years it is expected that mobile Internet usage will outpace desktop usage worldwide. Google is committed to realizing the potential of the mobile web to transform how people interact with computing technology. Google engineers and researchers work on a wide range of problems in mobile computing and networking, including new operating systems and programming platforms (such as Android and ChromeOS); new interaction paradigms between people and devices; advanced wireless communications; and optimizing the web for mobile settings. In addition, many of Google's core product teams, such as Search, Gmail, and Maps, have groups focused on optimizing the mobile experience, making it faster and more seamless. We take a cross-layer approach to research in mobile systems and networking, cutting across applications, networks, operating systems, and hardware. The tremendous scale of Google's products and the Android and Chrome platforms make this a very exciting place to work on these problems.
Some representative projects include mobile web performance optimization, new features in Android to greatly reduce network data usage and energy consumption; new platforms for developing high performance web applications on mobile devices; wireless communication protocols that will yield vastly greater performance over today's standards; and multi-device interaction based on Android, which is now available on a wide variety of consumer electronics.
Natural Language Processing
Natural Language Processing (NLP) research at Google focuses on algorithms that apply at scale, across languages, and across domains. Our systems are used in numerous ways across Google, impacting user experience in search, mobile, apps, ads, translate and more.
Our work spans the range of traditional NLP tasks, with general-purpose syntax and semantic algorithms underpinning more specialized systems. We are particularly interested in algorithms that scale well and can be run efficiently in a highly distributed environment.
Our syntactic systems predict part-of-speech tags for each word in a given sentence, as well as morphological features such as gender and number. They also label relationships between words, such as subject, object, modification, and others. We focus on efficient algorithms that leverage large amounts of unlabeled data, and recently have incorporated neural net technology.
On the semantic side, we identify entities in free text, label them with types (such as person, location, or organization), cluster mentions of those entities within and across documents (coreference resolution), and resolve the entities to the Knowledge Graph.
Recent work has focused on incorporating multiple sources of knowledge and information to aid with analysis of text, as well as applying frame semantics at the noun phrase, sentence, and document level.
Networking is central to modern computing, from connecting cell phones to massive Cloud-based data stores to the interconnect for data centers that deliver seamless storage and fine-grained distributed computing at the scale of entire buildings. With an understanding that our distributed computing infrastructure is a key differentiator for the company, Google has long focused on building network infrastructure to support our scale, availability, and performance needs.
Our research combines building and deploying novel networking systems at massive scale, with recent work focusing on fundamental questions around data center architecture, wide area network interconnects, Software Defined Networking control and management infrastructure, as well as congestion control and bandwidth allocation. By publishing our findings at premier research venues, we continue to engage both academic and industrial partners to further the state of the art in networked systems.
Quantum Computing
Quantum Computing merges two great scientific revolutions of the 20th century: computer science and quantum physics. Quantum physics is the theoretical basis of the transistor, the laser, and other technologies which enabled the computing revolution. But on the algorithmic level, today's computing machinery still operates on "classical" Boolean logic. Quantum Computing is the design of hardware and software that replaces Boolean logic by quantum law at the algorithmic level. For certain computations such as optimization, sampling, search or quantum simulation this promises dramatic speedups. We are particularly interested in applying quantum computing to artificial intelligence and machine learning. This is because many tasks in these areas rely on solving hard optimization problems or performing efficient sampling.
Having a machine learning agent interact with its environment requires true unsupervised learning, skill acquisition, active learning, exploration and reinforcement, all ingredients of human learning that are still not well understood or exploited through the supervised approaches that dominate deep learning today.
Our goal is to improve robotics via machine learning, and improve machine learning via robotics. We foster close collaborations between machine learning researchers and roboticists to enable learning at scale on real and simulated robotic systems.
Security, Privacy and Abuse Prevention
The Internet and the World Wide Web have brought many changes that provide huge benefits, in particular by giving people easy access to information that was previously unavailable, or simply hard to find. Unfortunately, these changes have raised many new challenges in the security of computer systems and the protection of information against unauthorized access and abusive usage. At Google, our primary focus is the user, and his/her safety. We have people working on nearly every aspect of security, privacy, and anti-abuse including access control and information security, networking, operating systems, language design, cryptography, fraud detection and prevention, spam and abuse detection, denial of service, anonymity, privacy-preserving systems, disclosure controls, as well as user interfaces and other human-centered aspects of security and privacy. Our security and privacy efforts cover a broad range of systems including mobile, cloud, distributed, sensors and embedded systems, and large-scale machine learning.
Software Engineering
At Google, we pride ourselves on our ability to develop and launch new products and features at a very fast pace. This is made possible in part by our world-class engineers, but our approach to software development enables us to balance speed and quality, and is integral to our success. Our obsession for speed and scale is evident in our developer infrastructure and tools. Developers across the world continually write, build, test and release code in multiple programming languages like C++, Java, Python, Javascript and others, and the Engineering Tools team, for example, is challenged to keep this development ecosystem running smoothly. Our engineers leverage these tools and infrastructure to produce clean code and keep software development running at an ever-increasing scale. In our publications, we share associated technical challenges and lessons learned along the way.
Software Systems
Delivering Google's products to our users requires computer systems that have a scale previously unknown to the industry. Building on our hardware foundation, we develop technology across the entire systems stack, from operating system device drivers all the way up to multi-site software systems that run on hundreds of thousands of computers. We design, build and operate warehouse-scale computer systems that are deployed across the globe. We build storage systems that scale to exabytes, approach the performance of RAM, and never lose a byte. We design algorithms that transform our understanding of what is possible. Thanks to the distributed systems we provide our developers, they are some of the most productive in the industry. And we write and publish research papers to share what we have learned, and because peer feedback and interaction helps us build better systems that benefit everybody.
Speech Processing
Our goal in Speech Technology Research is to make speaking to devices--those around you, those that you wear, and those that you carry with you--ubiquitous and seamless.
Our research focuses on what makes Google unique: computing scale and data. Using large scale computing resources pushes us to rethink the architecture and algorithms of speech recognition, and experiment with the kind of methods that have in the past been considered prohibitively expensive. We also look at parallelism and cluster computing in a new light to change the way experiments are run, algorithms are developed and research is conducted. The field of speech recognition is data-hungry, and using more and more data to tackle a problem tends to help performance but poses new challenges: how do you deal with data overload? How do you leverage unsupervised and semi-supervised techniques at scale? Which class of algorithms merely compensate for lack of data and which scale well with the task at hand? Increasingly, we find that the answers to these questions are surprising, and steer the whole field into directions that would never have been considered, were it not for the availability of significantly higher orders of magnitude of data.
We are also in a unique position to deliver very user-centric research. Researchers are able to conduct live experiments to test and benchmark new algorithms directly in a realistic controlled environment. Whether these are algorithmic performance improvements or user experience and human-computer interaction studies, we focus on solving real problems and with real impact for users.
We have a huge commitment to the diversity of our users, and have made it a priority to deliver the best performance to every language on the planet. We currently have systems operating in more than 55 languages, and we continue to expand our reach to more users. The challenges of internationalizing at scale is immense and rewarding. Many speakers of the languages we reach have never had the experience of speaking to a computer before, and breaking this new ground brings up new research on how to better serve this wide variety of users. Combined with the unprecedented translation capabilities of Google Translate, we are now at the forefront of research in speech-to-speech translation and one step closer to a universal translator.
Indexing and transcribing the web's audio content is another challenge we have set for ourselves, and is nothing short of gargantuan, both in scope and difficulty. The videos uploaded every day on YouTube range from lectures, to newscasts, music videos and, of course, cat videos. Making sense of them takes the challenges of noise robustness, music recognition, speaker segmentation, language detection to new levels of difficulty. The potential payoff is immense: imagine making every lecture on the web accessible to every language. This is the kind of impact for which we are striving.
Health & Bioscience
Research in health and biomedical sciences has a unique potential to improve peoples' lives, and includes work ranging from basic science that aims to understand biology, to diagnosing individuals' diseases, to epidemiological studies of whole populations.
We recognize that our strengths in machine learning, large-scale computing, and human-computer interaction can help accelerate the progress of research in this space. By collaborating with world-class institutions and researchers and engaging in both early-stage research and late-stage work, we hope to help people live healthier, longer, and more productive lives.
Responsible AI
///::card.abstract///
///::author.name/// ///::author.name/// ,
Learn more about how we do research
We maintain a portfolio of research projects, providing individuals and teams the freedom to emphasize specific types of work
Indexing Policies
Publisher Support
Google Scholar can boost the worldwide visibility and accessibility of your content. We work with publishers of scholarly information to index peer-reviewed papers, theses, preprints, abstracts, and technical reports from all disciplines of research and make them searchable on Google and Google Scholar.
This section provides policy and technical information for scholarly publishers and societies. Detailed technical inclusion guidelines for webmasters can be found here .
Multiple versions of a work are grouped to improve its ranking
In many research areas versions of a work may appear as preprints and conference papers before being published as a journal article. These preliminary versions of a work are often cited in addition to the authoritative journal version. The number of citations to a particular work is an important part of determining its rank in the Google Scholar search results. Grouping versions allows us to collect all citations to all versions of a work. In practice, this can significantly improve the position of an article in the search results.
Publisher's full-text, if indexed, is the primary version
When multiple versions of a work are indexed, we select the full and authoritative text from the publisher as the primary version. We can only do this if we are able to successfully identify, crawl and process the full text of the publisher's version.
Publishers have control over access to their articles
We work with publishers to preserve their control over access to their content and only cache articles and papers that don't have access restrictions. Publishers can help us by identifying the regions of their sites that have access restrictions.
Google users must see at least the complete abstract or the first full page
This is a necessary component of our indexing program. For papers with access restrictions, all users clicking on search results must see at least the full author-written abstract or the first full page of the article without requiring to login or click on additional links.
We will respond to complaints regarding copyright infringement
Our policy is to respond to all notices of alleged copyright infringement that comply with the Digital Millennium Copyright Act. For directions and more information, please click here .
Subscriber Links Policies
Google's use of electronic holdings information
We will use electronic holdings information for generating per article links in our search results to publisher servers. We will not share this information with third parties or use it for marketing purposes.
Electronic holdings usage information
We will not share information with third parties on the usage of your electronic holdings or on aggregate usage based on institutional characteristics or profiles.
Publishers can withdraw electronic holdings information
Once the electronic holdings information is no longer available to our search robots, we will stop using it within 30 days.
General Questions
We would love to work with you. As noted in the policies, an abstract (at least) of each work must be available to non-subscribers who come from Google and Google Scholar. Please configure your website according to our technical inclusion guidelines .
Maybe. Google Scholar indexes mostly scholarly articles. For textbooks and monographs, we recommend Google Book Search. Google Scholar automatically includes scholarly works from Google Book Search.
Since users click through to your website, your web server logs should have all the usage statistics.
It is our policy to respond to notices of alleged infringement that comply with the Digital Millennium Copyright Act. For directions and more information, please click here .
Technical Questions
Yes. We can index PDF articles as long as they're searchable and as long as their size doesn't exceed 5MB. For larger documents and for scanned images that require OCR, we recommend Google Book Search.
Open the file in Adobe Acrobat Reader. Click 'Find' (look for the binocular icon), and confirm that you can search for and find several words on the page.
Alas, we can't. We can index only one file per article at the moment.
Refer to Google webmaster help .
Add the following robots meta-tag to the <head> section of your webpage:
If we're showing 'Cached' links for your restricted-access content, please email us specific examples of where the links appear. Display of cached links for restricted-access content isn't intentional, but may happen if our methodical crawlers accidentally discover a forgotten alternative interface to your content. You'll need to tell us of all such interfaces, because crawlers can go places where you least expect them. Please email us and we'll look into it.
If you believe another site is infringing your copyright, please see our directions on the DMCA process .
If we're showing unwanted Quick Abstracts for your restricted-access content, please email us specific examples of where the abstracts appear. Display of unwanted Quick Abstracts for restricted-access content isn't intentional, but may happen if our methodical crawlers accidentally discover a forgotten alternative interface to your content. You'll need to tell us of all such interfaces, because crawlers can go places where you least expect them. Please email us and we'll look into it.
Indeed you can. Our indexing algorithms automatically extract bibliographic data, citations and other information from articles and use it for ranking purposes. Providing authoritative metadata about your articles can help facilitate this and can increase the likelihood of identifying all the citations to your articles. We strongly recommend this approach. Please refer to the following technical inclusion guidelines for the details of how to implement it.
Yes. Gaps in coverage are certainly not intentional; but they could be caused by a number of different technical issues in the automatic processing of your website by our search robots. The troubleshooting section in our technical inclusion guidelines describes ways to identify and fix common coverage issues. We encourage you to take a look.