Useful Links
How much will your dissertation cost?
Have an expert academic write your dissertation paper!
Dissertation Services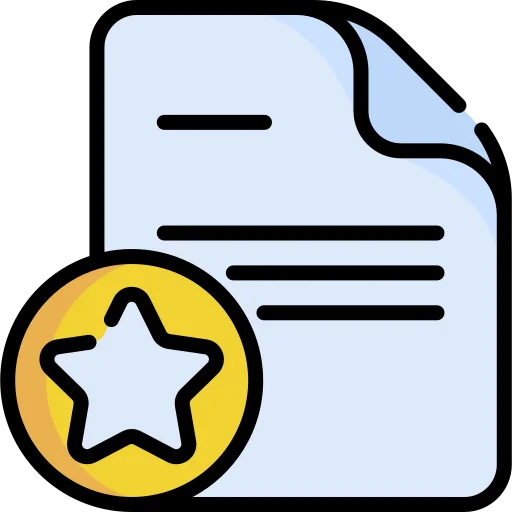 Get unlimited topic ideas and a dissertation plan for just £45.00
Order topics and plan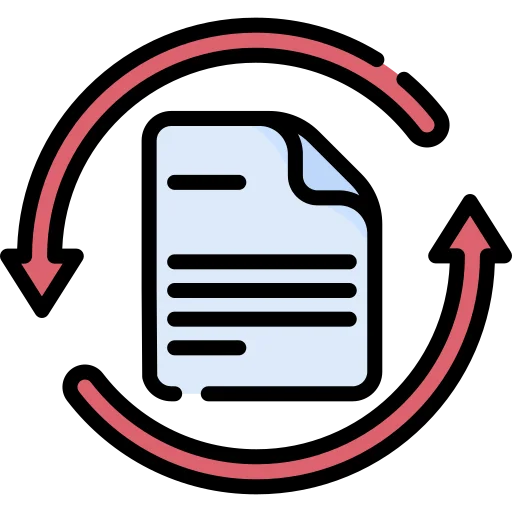 Get 1 free topic in your area of study with aim and justification
Yes I want the free topic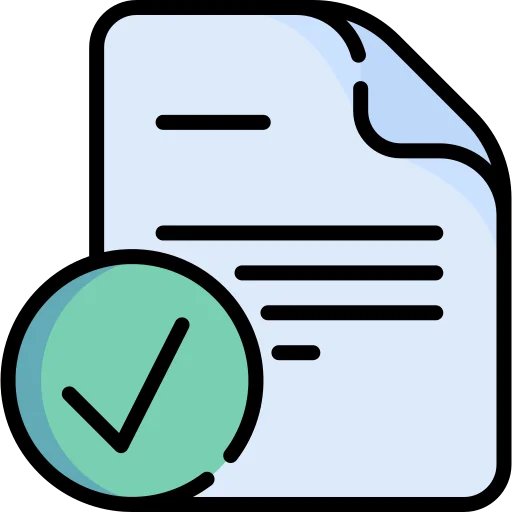 Chemical Engineering Dissertation Topics
Published by Grace Graffin at January 5th, 2023 , Revised On August 18, 2023
Introduction
We all know that writing a Chemical Engineering dissertation is a challenging, burdensome, and hefty task because this branch of engineering encompasses a vast array of knowledge from different science subjects such as biology, chemistry, and physics.
Choosing an appropriate and suitable topic for your chemical engineering dissertation can turn out to be tricky since this subject involves several subtopics spanning from the application of thermodynamics to product purification techniques used in various industries such as the pharmaceutical industry and food industry.
As a result, it becomes challenging to put forward a chemical engineering dissertation that meets the required quality standard and scores the desired marks.
To help you get started with brainstorming for chemical engineering topic ideas, we have developed a list of the latest topics that can be used for writing your chemical engineering dissertation.
These topics have been developed by PhD qualified  writers of our team , so you can trust to use these topics for drafting your own dissertation.
You may also want to start your dissertation by requesting  a brief research proposal  from our writers on any of these topics, which includes an  introduction  to the topic,  research question , aim and objectives,  literature review , along with the proposed  methodology  of research to be conducted.  Let us know  if you need any help in getting started.
Check our  dissertation examples to get an idea of  how to structure your dissertation .
2022 Chemical Engineering Dissertation Topics
Topic 1: significance of carbon-based nanomaterials in drug delivery and how has the incorporation of carbon-based nanomaterials transformed the uk pharmaceutical sector.
Research Aim: The aim of the study is to focus on the importance of carbon-based nanomaterials in drug delivery and the transformation of the UK pharmaceutical sector with the incorporation of carbon-based nanomaterials
Objectives:
To shed light on the concept of carbon-based nanomaterials and their importance in drug delivery
To understand the transformation of the UK pharmaceutical sector with the use of carbon-based nanomaterials
To recommend solutions in order to mitigate challenges related to the use of carbon-based nanomaterials
Topic 2: An investigation into the different applications and challenges of using lithium iron phosphate battery in EV, a case study of Tesla
Research Aim: The aim of this research study is to investigate the different applications and challenges of using lithium iron phosphate batteries in EVs. The case study of Tesla is considered.
To understand the concept of lithium iron phosphate battery
To explore the significance of lithium iron phosphate batteries in electric vehicles
To examine the different benefits of using lithium iron phosphate batteries in Tesla
To analyse the different challenges of using lithium iron phosphate battery in Tesla
Topic 3: How is the UK manufacturing industry getting smart with the integration of nanomaterials?
Research Aim: The research aim focuses on integrating nanomaterials in the UK manufacturing sector and thus making it smart.
To analyse the concept of nanomaterials
To explore the importance of nanomaterials in consumer products
To shed light on how the UK manufacturing sector is becoming smart with the use of nanomaterials
Topic 4: An examination of different technologies adopted in the UK chemical sector to treat industrial waste water.
Research Aim: The research aims to explain different technologies adopted in the UK chemical sector to treat industrial waste water.
To understand different sources of industrial waste that lead to water pollution
To analyse the current scenario of water pollution by the UK chemical sector and the laws formed to regulate this pollution
To examine different technologies used by the UK chemical sector to minimise water pollution and treat industrial waste water
Topic 5: Exploring the benefits and challenges of incorporating thermophotovoltaics in UK residential areas.
Research Aim: The aim of the study is to evaluate the benefits and challenges of incorporating thermophotovoltaics in UK residential areas.
To understand the current state of electricity consumption in UK residential areas
To discuss the concept of thermophotovoltaics and explore the benefits of using this device in UK residential areas
To determine the challenges of using this device in UK residential areas
Chemical Engineering Research Topics
Topic 1: improving supercapacitors: designing conformal nanoporous polyaniline..
Research Aim: This research aims to engineer conformal nanoporous polyaniline through the process of oxidative chemical vapour deposition and to note its potential use in the improvement of supercapacitors. The study will look into the various advantages of the oxidative chemical vapour process in the formation and integration of conducting polymers over the conventional solution-based methods. It will also address and look into the potential use of the nanoporous polyaniline in increasing a supercapacitor's energy storage ability and power density.
Topic 2: Complete Engineering of Metal-Free Carbon-Based Electrocatalysts.
Research Aim: The focus of this research is to both electronically and structurally engineer a Carbon-based and metal-free electrocatalyst that can be employed in the splitting of water. Such electrocatalysts will be able to substitute the conventional catalyst used, Platinum, for this process. We will observe if it proves to be a cheaper material that offers clean and sustainable energy conversion reactions. In this attempt, the study will also electronically and structurally construct a Carbon-based electrocatalyst to improve its catalytic performance in any reaction it is used in.
Topic 3: Heterostructure Engineering of BiOBrxI1-x/BiOBr for efficient Molecular Oxygen Activation and Organic Pollutant Degradation.
Research Aim: This research will look into the formation of a heterojunction structure of BiOBrxI1-x/BiOBr into a photocatalyst. This photocatalyst will have the ability to degrade some organic pollutants and oilfield wastes in an ideal and efficient manner to reduce pollution and release air pollutants. This will further provoke the idea of enhanced molecular oxygen activation capacity of bismuth oxyhalide photocatalysts for the same reason.
Topic 4: The Control of Key Bio functions by The Chemical Synthesis of Glycosaminoglycan-mimetic Polymer.
Research Aim: The research will look at the different advantages of chemically synthesising glycosaminoglycan-mimetic polymer over naturally occurring glycosaminoglycan. The study will also highlight the critical importance of this synthetic polymer over its naturally occurring counterpart in the controlling of essential bio functions in an organism.
Topic 5: The Catalytic Applications of Chemically Designed Palladium-Based Nanoarchitectures.
Research Aim: This research will look into the future development of chemically designed Palladium based catalysts. The study will also be looking into their various applications. This research will also discuss the use of the different types of palladium-based nano architectures, which include alloys, intermetallic compounds, etc., against the limitations of pure palladium in the reactions it is used in.
Topic 6: To Achieve an Efficiency of That Over 15% in Organic Photovoltaic Cells.
Research Aim: This research will focus on achieving an efficiency of 15% or more in an organic photovoltaic cell using a copolymer design. This is because ternary blending and copolymerisation strategies have been noted to boost photovoltaic performance in photovoltaic organic solar cells by a certain degree. It will also discuss the applications of this enhanced photovoltaic cell in practical production and use soon.
Topic 7: To Achieve Efficient Hydrogen Production Through Chemically Activated Molybdenum Disulphide (MoS2).
Research Aim: This research will look into the application of Molybdenum disulfide as a promising catalyst for the process called the Hydrogen Evolution Reaction (HER). We will discuss the two-dimensional layered structure of MoS2 and why it is a suitable replacement for the already used catalyst Platinum (Pt). The research will also explain the formation of this catalyst (MoS2) and how it becomes chemically activated. The paper will also compare and contrast the catalytical abilities of both Pt and the chemically activated Molybdenum disulfide. Related: How you can write a Quality Dissertation
Chemical Dissertation Topics 2021
Topic 1: organic redox and electrolyte development for semi-organic dry cell and flow battery production development..
Research Aim: Electrochemical technology advancement could optimize renewable energy for value-added chemical processing. This research will use organic redox species-rich electrical chemistry to generate new dry cell and flow batteries.
Topic 2: Chemical Engineering and Petroleum Engineering.
Research Aim: This research aims to identify the relationship between Chemical Engineering and Petroleum Engineering.
Topic 3: Influence of Chemicals on Environment
Research Aim: This research aims to measure the influence of Chemicals on Environmental Management
Topic 4: How is industrial chemistry revolutionising?
Research Aim: This research aims to identify how industrial chemistry is revolutionising
Topic 5: Method of Preparing Hydrogen by Using Solar Energy
Research Aim: This research aims to focus on the method of preparing hydrogen by using solar energy
How Can Research Prospect Help?
Research Prospect writers can send several custom topic ideas to your email address. Once you have chosen a topic that suits your needs and interests, you can order for our dissertation outline service , which will include a brief introduction to the topic, research questions , literature review , methodology , expected results , and conclusion . The dissertation outline will enable you to review the quality of our work before placing the order for our full dissertation writing service !
Material Production Dissertation Topics
Topic 8: engineering enterprise systems impact on the project design of oxygen scavenging nanoparticles.
Research Aim: The research will analyse how the implementation of an engineering enterprise system influences the design cycle of material production. The study will use material production projects related to oxygen scavenging nanoparticles as the case with which research will be conducted. The study aims to understand how enterprise systems can be implemented in material production to reduce costs and ensure the project is completed on time. The quality of the material is not compromised.
Topic 9: The Efficient Detoxification of Toxic Metals and Dyes Under visible Light Illumination.
Research Aim: This research will discuss the heterojunction of Fe2O3 on BOC (Bismuth carbonate) to increase the efficiency of detoxifying toxic metals and dyes by visible light illumination. It will also explain the effect of Fe2O3 heterojunction on the photocatalytic impact, solar harvesting ability, and enhanced charge carrier ability of BOC.
Topic 10: The Deformation of Geopolymers Based From Metakaolin Through Chemical Procedures.
Research Aim: This research will look into the chemical deformation process individually and the effect of these deformations on the volume stability in binder materials. It will focus on the impact of deformation in metakaolin based geopolymers as they experience three stages of deformation due to chemical procedures.
Topic 11: Improving The Mechanical Properties Of Oil-impregnated Casting Nylon Monomers Through Chemically Functionalized SiO2.
Research Aim: The research will discuss the effect of chemically functionalizing SiO2 in an attempt to observe any changes in oil-impregnated monomers of casting nylon. It will explain the changes observed in the casting nylons tensile strength, elastic modulus, notched impact strength, flexural strength, and flexural modulus.
Topic 12: Increasing The Electrocatalytic Effect of 2H-WS2 By Defect Engineering For The Process Of Hydrogen Evolution.
Research Aim: The research will attempt to increase the electrocatalytic effect of 2H-WS2 to increase the active sites found on the compound to achieve an efficient method to evolve hydrogen gas from evolution reactions. The electrocatalyst is evaluated both theoretically and experimentally for better results.
Chemical Engineering Techniques and Processes Dissertation Topics
Topic 13: the control of water kinematics in a water solution of low deuterium concentration..
Research Aim: The research will study the effects of the change in deuterium concentration in water. The study will compare the kinematics of deuterium depleted water, the average concentration of deuterium, and that of hard water (D2O).
Topic 14: To Assess the Temporal Control Photo-Mediated Controlled Radical Polymerization Reactions.
Research Aim: The research will examine the effect of light control over some photo-mediated polymerisation reactions. It will also observe the changes in the polymer when the light is on and when it is off.
Topic 15: The Influence of Life Cycle Assessment and Eco-design for Green Chemical Engineering.
Research Aim: The research will analyse how the implementation of life cycle assessment (LCA) and eco-design concepts in a chemical engineering company solves design issues from a technical, social, economic, and environmental viewpoint. The research will use empirical data to conduct the study, performing a survey of chemical engineers from various companies throughout the UK.
Topic 16: Using Techniques of Structural Engineering To Design Flexible Lithium-Ion Batteries.
Research Aim: In this research, various techniques of structural engineering are implemented to obtain a flexible lithium-ion battery, which can be used in such electronic devices which can function even in extreme deformations such as flexible displays, flexible tools, and any wearable devices. It will analyse the battery based on the structural design at both component and device levels.
Topic 17: Applying Chemical Looping Technology On Cerium-Iron Mixed Oxides for Production of Hydrogen and Syngas.
Research Aim: This research will prepare impure hydrogen gas by the looping method to generate syngas. At the same time, a mix of cerium and iron oxides is prepared to form oxygen carriers. It will apply different techniques to obtain more efficient methods for the formation of hydrogen gas and CeO2.Fe2O3 to for syngas.
Topic 18: Designing Fracture Resistant Lithium Metal Anodes with Bulk Nanostructured Materials.
Research Aim: The research will attempt to use bulk nanostructured materials on lithium metal anodes to form such anodes with the stress exerted by a passing electrical flow that is equally distributed to avoid fracturing. This method will allow creating fracture-resistant lithium metal anodes in high rate electric cycles with a larger capacity.
Topic 19: To Obtain Efficient Photo-Chemical Splitting of Water by Surface Engineering Of Nanomaterials.
Research Aim: The research discusses the effects of various surface engineering techniques in the process of water splitting. Surface engineering alters the surface layer of the electrolyte in an attempt to add a significant change in the production of hydrogen gas during water splitting. It will also discuss the challenges faced by surface engineering and potential opportunities in applying this method in future uses.
More Dissertation Topics on Chemical Engineering
Topic 20: assessing the competencies of personal skills in chemical engineers..
Research Aim: The research will analyse the impact of chemical engineers' transferable skills or personal skills using PLS-SEM. The study will examine the variables of communications, teamwork, IT skills, self-learning, numeracy, and problem-solving to understand chemical engineers' competencies better.
Topic 21: The Impact of Communication Skills on Team-Individual Conflict of Chemical Engineers.
Research Aim: The research will examine, using qualitative methodologies, the impact of technical workshops that focus on speaking and writing on team-individual conflicts of chemical engineers in various UK industries. The research aims to understand how specific communications skills focusing on technical ability affect conflict situations in industrial environments.
Topic 22: Using Social Network Analysis to Assess Management in Chemical Enterprises.
Research Aim: The research uses social network analysis (SNA) to analyse the management systems of chemical enterprises. The data will be collected through a psychometric questionnaire to assess variables of communication, governance, work environment, and other management components. The research aims to comprehend how these variables interact to ensure the appropriate management of chemical enterprises.
Topic 23: The Impact of Process Systems Engineering on Sustainable Chemical Engineering.
Research Aim: The research will analyse the impact of process system engineering (PSE) on achieving sustainable chemical engineering. The study will focus on metrics, product design, process design, and process dynamics to better understand if it aids industries to become more sustainable. The research methodology will be mixed methods based on collecting data from questionnaires and interviews.
Topic 24: To Observe the Effect of Water-Splitting in Acidic Environment By Using Transition-Metal-Doped Rulr Biofunctional Nanocrystals.
Research Aim: This research will use the Ruler alloy as an electrocatalyst due to its bio-functionality and efficiency in oxygen-evolving and hydrogen evolving reactions. These observations will be taken in an acidic environment due to the necessity of developing the proton exchange membrane for producing clean hydrogen fuel.
Topic 25: Using The Mono-Doping and Co-Doping Processes to Obtain Efficient Metal-Free Electrocatalysts From N-Doped Carbon Nanomaterial
Research Aim: This research discusses the recent advancements in producing N-doped carbon electrocatalysts prepared by mono-, co-, and N-doping processes with other heteroatoms. It will also discuss the possibilities of developing a more sustainable electrocatalyst.
Topic 26: Synthesising Ultra-High Surface Area Porous Carbon by The Use Of Fungi- A Literature Review
Research Aim: The research will attempt to use a systematic literature review methodology to organise and discuss the characteristic degradation of fungi to isolate suitable and tailored microstructures which benefit a subsequent amount of carbonization and chemical activation.
Topic 27: Using Various Biogas and Manure Types To Synthesise A Biogas Supply Network.
Research Aim: This research will attempt to form a supply of biogas to generate electricity over a monthly time period. We will develop a generic mixture of manure and vegetative materials to build a biogas mixture for this purpose. It will then note the amounts of material used for the mix and note the changes to the number of electricity formations if we change the ratio of the original mix.
Topic 28: The Role of Surface Hydroxyls On the Activity And Stability Of Electrochemical Reduction Of Carbon Dioxide.
The research will observe the effect of surface hydroxyls on the electrochemical reduction of carbon dioxide. It will explain why the reduction of carbon dioxide is susceptible to react with the proper amount of surface hydroxyls through hydrogen bonding, which causes self-reduction. Not Sure Which Dissertation Topic to Choose?   Use Our Topic Planning Service  GET A FREE QUOTE NOW Related:   Civil Engineering Dissertation
Order a Proposal
Worried about your dissertation proposal? Not sure where to start?
Choose any deadline
Plagiarism free
Unlimited free amendments
Free anti-plagiarism report
Completed to match exact requirements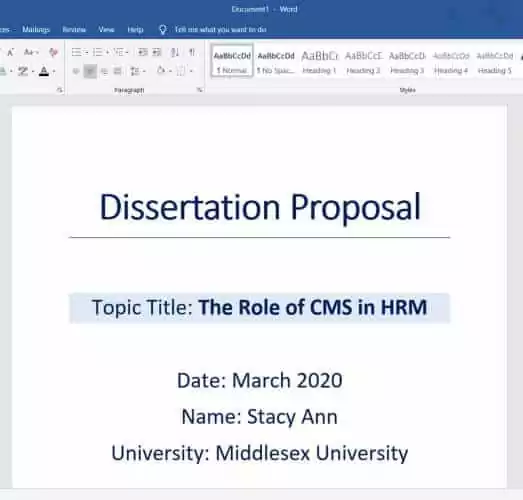 Important Notes:
As a chemical engineering student looking to get good grades, it is essential to develop new ideas and experiment with existing chemical engineering theories and processes – i.e., to add value and interest to your research topic.
The field of chemical engineering is vast and interrelated to so many other academic disciplines like  civil engineering ,  construction , engineering , mechanical engineering , and more. That is why it is imperative to create a chemical engineering dissertation topic that is particular, sound, and actually solves a practical problem that may be rampant in the field.
We can't stress how important it is to develop a logical research topic; it is the basis of your entire research. There are several significant downfalls to getting your topic wrong; your supervisor may not be interested in working on it, the topic has no academic creditability, the research may not make logical sense, and there is a possibility that the study is not viable.
This impacts your time and efforts in  writing your dissertation , as you may end up in the cycle of rejection at the very initial stage of the dissertation. That is why we recommend reviewing existing research to develop a topic, taking advice from your supervisor, and even asking for help in this particular stage of your dissertation.
While developing a research topic, keeping our advice in mind will allow you to pick one of the best chemical engineering dissertation topics that fulfil your requirement of writing a research paper and add to the body of knowledge.
Therefore, it is recommended that when finalising your dissertation topic, you read recently published literature to identify gaps in the research that you may help fill.
Remember- dissertation topics need to be unique, solve an identified problem, be logical, and be practically implemented. Take a look at some of our sample chemical engineering dissertation topics to get an idea for your own dissertation.
How to Structure your Chemical Engineering Dissertation
A well-structured   dissertation can help students   to achieve a high overall academic grade.
A Title Page
Acknowledgements
Declaration
Abstract: A summary of the research completed
Table of Contents
Introduction : This chapter includes the project rationale, research background, key research aims and objectives, and the research problems. An outline of the structure of a dissertation can also be added to this chapter.
Literature Review :  This chapter presents relevant theories and frameworks by analysing published and unpublished literature available on the chosen research topic in light of the research questions to be addressed. The purpose is to highlight and discuss the relative weaknesses and strengths of the selected research area whilst identifying any research gaps. Break down of the topic, and key terms can positively impact your dissertation and your tutor.
Methodology: The  data collection  and  analysis methods and techniques employed by the researcher are presented in the Methodology chapter, which usually includes  research design, research philosophy, research limitations, code of conduct, ethical consideration, data collection methods, and  data analysis strategy .
Findings and Analysis: Findings of the research are analysed in detail under the Findings and Analysis chapter. All key findings/results are outlined in this chapter without interpreting the data or drawing any conclusions. It can be useful to include  graphs ,  charts, and  tables in this chapter to identify meaningful trends and relationships.
Discussion and  Conclusion: The researcher presents his interpretation of the results in this chapter and states whether the research hypothesis has been verified or not. An essential aspect of this section of the paper is to link the results and evidence from the literature. Recommendations with regards to implications of the findings and directions for the future may also be provided. Finally, a summary of the overall research, along with final judgments, opinions, and comments, must be included in the form of suggestions for improvement.
References:  This should be completed in accordance with your University's requirements
Bibliography
Appendices: Any additional information, diagrams, and graphs used to complete the  dissertation  but not part of the dissertation should be included in the Appendices chapter. Essentially, the purpose is to expand the information/data.
About Research Prospect Ltd
Research Prospect is a  UK based academic writing service that provides help with  Dissertation Proposal Writing ,  PhD Proposal Writing ,  Dissertation Writing ,  Dissertation Editing, and Improvement .
Our team of writers is highly qualified. They are experts in their respective fields. They have been working in the industry for a long time, thus are aware of the issues and trends of the industry they are working in.
Need more Topics.?
Review Our Best Dissertation Topics 2022 complete list.
Free Dissertation Topic
Phone Number
Academic Level Select Academic Level Undergraduate Graduate PHD
Academic Subject
Area of Research
Frequently Asked Questions
How to find dissertation topics about chemical engineering.
To find chemical engineering dissertation topics:
Research recent advancements.
Identify industry challenges.
Explore environmental concerns.
Consider process optimization.
Examine sustainable practices.
Discuss with professors or experts for insights.
You May Also Like
Top 25 interesting recent dissertation topics on web development to score exceptional grades in your web development dissertation.
What can fashion marketing do for your fashion apparel brand? Fashion and accessories have been trends for a long time, but not all brands know how to use them effectively.
Engineering is one of the most rewarding careers in the world. With solid research, investigation and analysis, engineering students dig deep through different engineering scopes to complete their degrees.
Ready to place an order?
Useful links, learning resources.

COMPANY DETAILS

ScholarWorks@UMass Amherst
Home > Engineering > CHE > CHE_DISS
Chemical Engineering Dissertations Collection
Current students, please follow this link to submit your dissertation.
Dissertations from 2023 2023
Multifunctional Nanomaterials for Cancer Immunotherapy: From Supramolecules to Immune Cell Bridges , Anthony F. Brouillard, Chemical Engineering
MODELING AND SIMULATION OF SURFACE MORPHOLOGICAL EVOLUTION OF PLASMA-FACING TUNGSTEN , Chaso-Shou Chen, Chemical Engineering
Phosphorus-Containing Zeolites for Biofuel Production , Jason Gulbinski, Chemical Engineering
Engineering Synthetic 3-Dimensional in vitro Lung ECM Mimic to Study Breast-to-Lung Metastasis , Aritra Nath Kundu, Chemical Engineering
Synthesis of Zeolites with Controlled Defects by Understanding the Role of Charge Balance in Zeolite Crystallization , Song Luo, Chemical Engineering
ENGINEERING NANOTHERANOSTIC PLATFORMS FOR EFFICIENT MONITORING OF RESPONSE TO IMMUNOTHERAPY , Anh Nguyen, Chemical Engineering
ETHYLENE POLYMERIZATION USING THE PHILLIPS CATALYST , Juili Parab, Chemical Engineering
Assembly of polymer colloids at fluid interfaces through external fields and nanoscale surface topography , Samuel Trevenen, Chemical Engineering
POLYMER BASED ENERGY STORAGE AND THERMAL MANAGEMENT ON TEXTILE DEVICES , Wesley A. Viola, Chemical Engineering
POLYESTERS DERIVED FROM BIOBASED 1,5-PENTANEDIOL FOR COATINGS, ADHESIVES, AND BIODEGRADABLE PLASTICS , Lei Zheng, Chemical Engineering
Dissertations from 2022 2022
ENGINEERING SALMONELLA AS A DELIVERY VEHICLE FOR NUCLEAR ACTING ANTI-CANCER THERAPY , Shoshana Bloom, Chemical Engineering
DEVELOPMENT OF CROSSLINKING TECHNOLOGIES FOR WATERBORNE & POWDER COATINGS , Mengfei Huang, Chemical Engineering
COMPUTATIONAL RATIONAL DESIGN OF ELECTROCATALYSTS FOR ELECTROCHEMICAL AMMONIA AND HYDROGEN SYNTHESIS , Akash Jain, Chemical Engineering
Particle-based Approaches for Modeling of Pharmaceutical Filtration Process , Boyang Li, Chemical Engineering
DEVELOPMENT OF IN VITRO BONE ORGANOID MODELS FOR THE RECAPITULATION OF BONE COMPLEXITY , Yongkuk Park, Chemical Engineering
METABOLIC MODELING OF BIOFILM COMMUNITIES FOR BIOTECHNOLOGICAL APPLICATIONS , Ayushi Patel, Chemical Engineering
TRANSPORT AND ANIONIC POLYMERIZATION OF METHYLIDENE MALONATES ON POLYMER SUBSTRATES , Kelsi M.S. Rehmann, Chemical Engineering
COMPUTATIONAL MODELING OF THE MAMMALIAN CENTRAL CIRCADIAN CLOCK: THE INTERCELLULAR SIGNALING ROLE OF GABA NEUROTRANSMITTER , Natthapong Sueviriyapan, Chemical Engineering
Dissertations from 2021 2021
SPECTROSCOPIC INVESTIGATIONS OF ZEOLITE-CATALYZED CARBENIUM ION CHEMISTRY , Eric David Hernandez, Chemical Engineering
Synthesis of Two Dimensional Materials, Black Phosphorus and Graphene: Characerization of Their Electrical and Mechanical Properties and Applications , Yooyeon Jo, Chemical Engineering
DESIGNING MATERIAL PROPERTIES IN POLYELECTROLYTE COMPLEXES , Yalin Liu, Chemical Engineering
Metabolic Modeling of Gas Fermentation for Renewable Fuel and Chemical Production , Xiangan Li, Chemical Engineering
Electrospinning Fibers via Complex Coacervation , Xiangxi Meng, Chemical Engineering
Synthesis of Inorganic Porous Materials With Tunable Morphology for Molecular Adsorption and Separation , Sanket Sabnis, Chemical Engineering
FUNCTIONALIZATION AND APPLICATION OF NANOPARTICLE SYSTEMS IN COATINGS AND TARGETED CANCER THERAPY , Shane Taylor, Chemical Engineering
Force-Responsive, Cryptic Materials and Their Applications , Yen Tran, Chemical Engineering
Dissertations from 2020 2020
Encapsulation and Stabilization of Biomacromolecules , Whitney Blocher Blocher McTigue, Chemical Engineering
ELUCIDATING MECHANISMS OF METASTASIS WITH IMPLANTABLE BIOMATERIAL NICHES , Ryan Adam Carpenter, Chemical Engineering
SEQUENCE CONTROL OF COMPLEX COACERVATION , Li-Wei Chang, Chemical Engineering
STRUCTURE-PROPERTIES RELATIONS IN GRAPHENE NANOMESHES AND INTERLAYER-BONDED TWISTED BILAYER GRAPHENE NANOCOMPOSITE SUPERSTRUCTURES OBTAINED BY ATOMIC-SCALE MODELING , Mengxi Chen, Chemical Engineering
MARKET-CONSCIOUS STRATEGIES TO IMPROVE THE PERFORMANCE AND STABILITY OF PLANAR, p-i-n HYBRID ORGANIC-INORGANIC METAL HALIDE PEROVSKITE SOLAR CELLS , Brandon Dunham, Chemical Engineering
KINETICS OF THE CRYSTAL-MELT PHASE TRANSFORMATION IN SEMICRYSTALLINE POLYMERS , Kiran Subramaniam Iyer, Chemical Engineering
METABOLIC MODELING OF MULTISPECIES MICROBIAL BIOFILMS , Poonam Phalak, Chemical Engineering
CREATION OF A TUMOR SPECIFIC, SALMONELLA BASED, INTRACELLULAR CANCER THERAPY , Vishnu Raman, Chemical Engineering
Development and Characterization of Robust and Cost-Effective Catalysts for Selective Biomass Upgrading to Fuels and Chemicals by Deoxydehydration , Bryan E. Sharkey, Chemical Engineering
MICRO-PHYSIOLOGICAL MODELS TO MIMIC MUCOSAL BARRIER COMPLEXITY OF THE HUMAN INTESTINE IN VITRO , Abhinav Sharma, Chemical Engineering
Microfluidic Platforms for Advanced Crystallography , Shuo Sui, Chemical Engineering
Dissertations from 2019 2019
ENGINEERING SYNTHETIC BIOMATERIALS FOR CANCER DRUG SCREENING , Elizabeth Brooks, Chemical Engineering
TUNING ELECTROSPUN NANOFIBERS AND CHEMISTRY TO ENHANCE THE FLUX AND FOULING RESISTANCE OF ULTRAFILTRATION , Kerianne Dobosz, Chemical Engineering
A SYNTHETIC HUMAN BRAIN ECM HYDROGEL FOR TIGHT CONTROL OF ASTROCYTE ACTIVATION , Sualyneth Galarza, Chemical Engineering
MODELING AND SIMULATION OF DRIVEN NANOPATTERNING OF BULK-MATERIAL AND THIN-FILM SURFACES , Ashish Kumar, Chemical Engineering
CONTROLLING SELECTIVITIES IN HETEROGENEOUSLY CATALYZED ALDOL REACTIONS , Koushik Ponnuru, Chemical Engineering
THE INVESTIGATION OF SURFACE BARRIER DURING MOLECULAR TRANSPORT IN HIERARCHICAL ZEOLITES , Xiaoduo Qi, Chemical Engineering
Synthesis and Molecular Transport Studies in Zeolites and Nanoporous Membranes , Vivek Vattipalli, Chemical Engineering
GRAPHENE GROWTH AND TRANSFER AND BEYOND: ENGINEERING TWIST-ANGLE LAYERED GRAPHENE AND INTERLAYER BOND FORMATION BETWEEN GRAPHENE LAYERS , Yuxi Wang, Chemical Engineering
Dissertations from 2018 2018
New Approaches in Engineering Somatic Embryogenesis in Loblolly Pine Suspension Cultures , Elizabeth Morgan Cummings Bende, Chemical Engineering
Driven Morphological Evolution of Crystal Surfaces, Epitaxial Thin Films, and Two-Dimensional Materials: Morphological Stability and Pattern Formation , Lin Du, Chemical Engineering
Computational Modeling of the Structure and Catalytic Behavior of Graphene-Supported Pt and PtRu Nanoparticles , Raymond Gasper, Chemical Engineering
Structure-Property Relationships of Polymer Films and Hydrogels to Control Bacterial Adhesion , Kristopher W. Kolewe, Chemical Engineering
Self-Assembling Networks in Soft Materials , Ishan Prasad, Chemical Engineering
BIOPHYSICAL FEATURES OF THE EXTRACELLULAR MATRIX DIRECT BREAST CANCER METASTASIS , Alyssa Schwartz, Chemical Engineering
Dissertations from 2017 2017
Synthesis of Biopolymer Materials Tailored for Biological Applications , Nathan P. Birch, Chemical Engineering
Interactions at the Aqueous Interface of Large-Area Graphene: Colloidal-Scale and Protein Adsorption , Aaron Chen, Chemical Engineering
Metabolic Modeling and Engineering of Gas Fermentation in Bubble Column Reactors , Jin Chen, Chemical Engineering
Nanoporous Solid Acid Materials for Biomass Conversion into Value-Added Chemicals: Synthesis, Catalysis, and Chemistry , Hong Je Cho, Chemical Engineering
TISSUE-GUIDED ENGINEERING OF POLYETHYLENE GLYCOL HYDROGELS , Lauren Jansen, Chemical Engineering
Fabrication of Functional Nano-Structured Materials and Devices Using Supercritical Fluids , Shengkai Li, Chemical Engineering
MODELING OF NANOSCALE TRANSPORT IN MESOPOROUS MEMBRANES , Ashutosh Rathi, Chemical Engineering
COMPUTATIONAL STUDIES OF STRUCTURE–FUNCTION RELATIONSHIPS OF SUPPORTED AND UNSUPPORTED METAL NANOCLUSTERS , Hongbo Shi, Chemical Engineering
Dissertations from 2016 2016
Extracellular Matrix Control of Breast Cancer Metastasis and Dormancy , Lauren Barney, Chemical Engineering
Rational Development of Solid Lewis Acid Catalysts for Biomass Conversion , Chun-Chih Chang, Chemical Engineering
Analysis of External-Field-Driven Surface Stabilization and Patterning , Dwaipayan Dasgupta, Chemical Engineering
An Integrated Computational and Experimental Approach to Study and Scale-Up Vacuum Drying of Pharmaceutical Products , Aditya G. Dodda, Chemical Engineering
Rational Development of Carbon-Based Materials for Adsorption-Enhanced Conversion of Cellulose to Value-Added Chemicals , Paul J. Dornath, Chemical Engineering
Theoretical Studies of Atomic Transport in Ternary Semiconductor Quantum Dots and Charge Transport in Organic Photovoltaic Active Layers , Xu Han, Chemical Engineering
Kinetics and dynamics of electrophoretic translocation of polyelectrolytes through nanopores , Harshwardhan Katkar, Chemical Engineering
Study of the Self-Assembly Process of Microporous Materials Using Molecular Modeling , Mohammad Navaid Khan, Chemical Engineering
Structure and Dynamics of Charged Colloidal Disks in Colloid-Polymer Mixtures , Suhasini Kishore, Chemical Engineering
Bioengineered Platforms to Study Carcinoma Cell Response to Drug Treatment , Thuy V. Nguyen, Chemical Engineering
Biopolymer Electrospun Nanofiber Mats to Inactivate and Remove Bacteria , Katrina Ann Rieger, Chemical Engineering
Thermodynamic and Dynamic Models for Directed Assembly of Small Ensembles of Colloidal Particles , Raghuram Thyagarajan, Chemical Engineering
Dissertations from 2015 2015
Modeling the Self-Assembly of Ordered Nanoporous Materials , Szu-Chia Chien, Chemical Engineering
Mimicking the Arterial Microenvironment with PEG-PC to Investigate the Roles of Physicochemical Stimuli in SMC Phenotype and Behavior , William G. Herrick, Chemical Engineering
Cell Adhesion Biophysics on Dynamic Polymer Constructs , Andreas Kourouklis, Chemical Engineering
Prediction of Emulsion Drop Size Distributions with Population Balance Equation Models to Enable Emulsified Product Design , Shashank Maindarkar, Chemical Engineering
Engineering Novel Detection and Treatment Strategies for Bacterial Therapy of Cancer , Jan T. Panteli, Chemical Engineering
Synthesis and Biological Applications of Heavy-Metal-Free Semiconductor Nanocrystals , Ying Qi, Chemical Engineering
Transport Limitations in Zeolites and Biomass Pyrolysis , Andrew Robert Teixeira, Chemical Engineering
Multi-scale characterization and engineering of Taxus suspension cultures , Sarah A. Wilson, Chemical Engineering
EXPERIMENTAL AND MODELING STUDIES ON THE FORMULATION OF STABLE LIPID NANOPARTICLE DISPERSIONS , Yihui Yang, Chemical Engineering
Dissertations from 2014 2014
Production of renewable chemicals and energy from waste biomass , Sheng Chu, Chemical Engineering
Production of Renewable Fuels and Chemicals from Biomass-Dervied Furan Compounds , Sara K. Green, Chemical Engineering
PRIMARY AND SECONDARY REACTIONS OF CELLULOSE MELT PYROLYSIS , Alex D. Paulsen, Chemical Engineering
STRUCTURE OF NEARLY IDEAL AND MULTI-COMPONENT POLYMERIC BIOMATERIALS , Erika Saffer, Chemical Engineering
Coarse-Grained Modeling of the Phase Behavior of Thermodynamically Small Particle Assemblies , Ray Mohan Sehgal, Chemical Engineering
Mechanical and Transport Properties of 3- Dimensional Alginate Hydrogels For Cell Encapsulation , Whitney L Stoppel, Chemical Engineering
DESIGN OF A TARGETED BACTERIAL DRUG DELIVERY VECTOR FOR THE TREATMENT OF CANCER AND METASTASES , Charles Alexander Swofford, Chemical Engineering
Strategies for Improving Oxygen Transport and Mechanical Strength in Alginate-Based Hydrogels , Joseph C. White, Chemical Engineering
Production of Sustainable Aromatics from Biorenewable Furans , Christopher Luke Williams, Chemical Engineering
Dissertations from 2013 2013
Effect of Colloidal Interactions on Formation of Glasses, Gels, Stable Clusters and Structured Films , Anand Kumar Atmuri, Chemical Engineering
Particle-Collector Interactions In Nanoscale Heterogeneous Systems , Marina Bendersky, Chemical Engineering
Discriminatory Bio-Adhesion Over Nano-Patterned Polymer Brushes , Saugata Gon, Chemical Engineering
Determining Structure and Function In Nanomaterial Biocomposites , David M Griffin, Chemical Engineering
Dynamic Modeling of Synthetic Microbial Consortia to Optimize the Co-fermentation of Glucose and Xylose , Timothy Joseph Hanly, Chemical Engineering
Determining Detailed Reaction Kinetics for Nitrogen-and Oxygen-Containing Fuels , Nicole Jeanne Labbe, Chemical Engineering
Stability Of Thin Liquid Films Flowing Over Heterogeneous Surfaces And Gas-Solid Flow Of Decomposing Particles With Applications To Biomass Pyrolysis , Yenhan Lin, Chemical Engineering
Molecular and Population Level Approaches to Understand Taxus Metabolism in Cell Suspension Cultures , Rohan Anil Patil, Chemical Engineering
Process Development for Scalable Templated Synthesis of Compund Semiconductor Nanocrystals , Ryan D Reeves, Chemical Engineering
Experimental and Computational Studies of Aqueous-Phase Hydrogenation of Biorenewable Aromatic Chemicals , Jin Yang, Chemical Engineering
Dissertations from 2012 2012
Modeling Material Transformations in Biorefinement , Vishal Agarwal, Chemical Engineering
Advanced Search
Notify me via email or RSS
Collections
Disciplines
Author Corner
Login for Faculty Authors
Faculty Author Gallery
Expert Gallery
University Libraries
Chemical Engineering Website
UMass Amherst
This page is sponsored by the University Libraries.
© 2009 University of Massachusetts Amherst • Site Policies
Privacy Copyright
Home > USC Columbia > Engineering and Computing, College of > Chemical Engineering > Chemical Engineering Theses and Dissertations
Chemical Engineering Theses and Dissertations
Theses/dissertations from 2023 2023.
Development and the Use of a New Kinetically Limited Linear Driving Force Model for Diffusion-Based Adsorptive Separations , Sulaimon Adedayo Adegunju
Design of a TVSA Cycle for CO 2 Removal From Spacecraft Cabins Using a Structured Adsorbent , Pravin Bosco Charles Antony Amalraj
The Impact of Using Tanks for the Equalization Step on the Performance of a PSA Process , Behnam Fakhari Kisomi
Mathematical Analysis of Electrochemical Systems , Shiv Krishna Reddy Madi Reddy
New Perspectives and Insights Into Direct Epoxidation of C 3 H 6 Using O 2 and Ag Based Catalysts and Measurement of Active Ag Site Concentration of Promoted Ag Catalyst for C 2 H 4 Epoxidation by H 2 Pulse Titration Over Oxygen Pre-covered Surface , Md Masudur Rahman
Theses/Dissertations from 2022 2022
Synthesis, Characterization and Evaluation of Dilute Limit Alloy Bimetallic Catalysts for Bio-Oil Upgrading , Leandro Tagum De Castro
Supported Metal Bifunctional and Bimetallic Catalysts With Precisely Controlled Structures and Properties , Anhua Dong
Highly Active and Stable Low-Pgm and Pgm-Free Catalysts for Anion Exchange Membrane Fuel Cells , Horie Adabi Firouzjaie
Catalytic Cracking of Oxygenated Polymer Waste Via Zeolite Catalysts , Andrew Jaeschke
Fundamentals of Adsorption and Large Scale Pressure Swing Adsorption (PSA) Process Design , Huan Jiang
Molecular Theoretical Model for Lipid Bilayers: Adsorption of Lipidated Proteins on Lipid Bilayers as a Function of Bilayer Composition and Curvature , Shauna Celeste Kennard
Liquid Phase Modeling in Metal Catalysis and in Zeolites , Subrata Kumar Kundu
Observing and Modeling Water Electrolysis Performance Limitations Attributed to Gas Generation and Porous Media Properties , Joseph S. Lopata
Rational Synthesis of Ultra-small and Durable Platinum-based Catalysts for Renewable Energy Applications , Fahim Bin Abdur Rahman
Durability Enhancement of Anion Exchange Membrane Based Fuel Cells (AEMFCS) And Water Electrolyzers (AEMELs) By Understanding Degradation Mechanisms , Noor UI Hassan
First-Principles Based Heterogeneous Catalyst Design for Energy Conversion and Plastics Upcycling Processes , Kyung-Eun You
Theses/Dissertations from 2021 2021
Recent Advances in Catalytic Ethylene Epoxidation: Synthesis, Characterization, and Evaluation , Benjamin Thomas Egelske
Mitigating Corrosion and Enhancing Energy Density of Zinc-Based Anodes in Primary and Secondary Aqueous Batteries , Ehsan Faegh
From the Surface to the Reactor: Identifying the Active Sites for Propane Dehydrogenation on Platinum-Based Catalysts Through Density Functional Theory, Experimental Data, and Uncertainty Quantification , Charles Henry Fricke
Polymer Microparticles for Encapsulation and Presentation Of Anti-inflammatory Agents for Inflammatory Diseases , Christopher Isely
Fine Points for Broad Bumps: The Extension of Rietveld Refinement for Benchtop Powder XRD Analysis of Ultra-Small Supported Nanoparticles , Jeremiah W. Lipp
Hydrodeoxygenation of Biomass Derived Sugar Alcohols To Platform Chemicals Using Heterogeneous Catalysts , Blake MacQueen
Discovery and Investigation of Ammonia Decomposition Catalysts , Katherine McCullough
An Investigation of Strong Electrostatic Adsorption Using Formed Commercial Supports , Connor Brendan McDonough
Degradative Processes of Commercial and Next-Generation Lithium-Ion Battery Materials , Benjamin Ng
Structure and Stability of AG-IR Bimetallic Catalysts Prepared By Electroless Deposition and Synthesis and Performance of High Selectivity Movnbsbteox Mixed Oxides for Oxidative Dehydrogenation of Ethane , Mozhdeh Parizad
Development of a Multi-Scale Mechano-Electrochemical Battery Model , Drew J. Pereira
Catalytic and Non-catalytic Methods for Hydrocarbon Upgrading, Valorization, and Pollutant Control , Michael Morgan Royko
Mathematical Model for SEI Growth Under Open-Circuit Conditions , Wei Shang
Shape-Selective Silver Catalysts for Ethylene Epoxidation , Kaveh Shariati
Heterogeneous Extended Langmuir Model with a Truncated Multi-Normal Energy Distribution for Fitting Unary Data and Predicting Mixed-Gas Adsorption Equilibria , Sofia Tosso
Preparation, Characterization and Evaluation of Rationally Designed Catalysts by Electroless Deposition , Wen Xiong
Solvent Effect Modeling in Heterogenous Catalysis , Mehdi Zare
Quantifying and Elucidating the Effect of CO 2 on AEMFCs , Yiwei Zheng
Theses/Dissertations from 2020 2020
Influence of Coordination Environment on Catalyst Structure and Function for CO2 Hydrogenation and Ethane Partial Oxidation , Juan D. Jimenez
Mathematical Modeling of Lithium-Sulfur Batteries , Niloofar Kamyab
Fundamental Studies of Oxygen Electrocatalysis in Alkaline Electrochemical Cells , Victoria F. Mattick
The Development of Polymer Constructs for Adipose Tissue Engineering Applications , Kendall Murphy
Investigation of Oxidized Carbon Supported AU Catalysts Synthesized via Strong Electrostatic Adsorption of AU(en) 2 Cl 3 for the Hydrochlorination of Acetylene to Vinyl Chloride Monomer , Sean Reginald Noble
Solid Materials Discovery for Thin Films, Oxide Catalysts, and Polymer Sealants , Benjamin Ruiz-Yi
Multi-Scale Modeling for Transport Study Inside Porous Layers of Polymer Electrolyte Membrane Fuel Cell Using Direct Numerical Simulation , Pongsarun Satjaritanun
Volume Frequency Response Method for Determining Mass Transfer Mechanisms of O2 in Carbon Molecular Sieve 3K172 , Olivia Smithson
Theoretical Investigation of the Biomass Conversion on Transition Metal Surfaces Based on Density Functional Theory Calculations and Machine Learning , Wenqiang Yang
Hydrogenation of Dimethyl Oxalate to Ethylene Glycol Over Silica Supported Copper Catalysts , Xinbin Yu
Theses/Dissertations from 2019 2019
Heterogeneous Catalysis for the Upgrading of Biomass Derived Chemicals via Hydrodeoxygenation , Elizabeth Barrow
Flame Spray Pyrolysis of Ce-Mn Solid Solutions for Catalytic Applications , Nicole Cordonnier
Molecular Modeling of Tethered Polyelectrolytes for Novel Biomedical Applications , Merina Jahan
Electrode Development and Electrocatalysts Design for Polymer Electrolyte Membrane Fuel Cells , Xiong Peng
Liquid Phase Modeling in Heterogeneous Catalysis , Mohammad Shamsus Saleheen
The Use of Multi-Targeting Natural Products for the Treatment of Cancer , Wesley Taylor
Discovery of Materials Through Applied Machine Learning , Travis Williams
Enabling High Energy Density Aluminum Anodes for Alkaline Batteries , Xinyi Zhao
Theses/Dissertations from 2018 2018
Selective Deposition of Platinum by Strong Electrostatic Adsorption onto Cobalt- and Iron-based Catalysts for Fischer-Tropsch Synthesis , Fahad A. Almalki
Nox Formation In Syngas/Air Combustion , Nazli Asgari
Dynamic Simulation of a Solar Powered Hybrid sulfur Process for Hydrogen Production , Satwick Boddu
Role Of Bed Design Characteristics On The Effective Thermal Conductivity Of A Structured Adsorbent , Pravin Bosco Charles Antony Amalraj
Hydrodeoxygenation of Acetic Acid Using Monometallic and Bimetallic Catalysts Supported on Carbon , José Luis Contreras Mora
Design, Synthesis, And Characterization Of Monometallic And Bimetallic Catalysts , Sonia Eskandari
Fundamental Aspects Of A Novel Technology For Abatement Of Indoor Allergens , Odell Lendor Glenn Jr.
Development Of Bimetallic Catalysts For Dry Reforming Of Methane And Hydrogenation Of Succinic Acid , Jayson Michael Keels
Combinatorial Study of Oxidation Catalysts: Uncovering Synthesis-Structure-Activity Relationships , Kathleen B. Mingle
Stabilization Of Silicon And Germanium Based High Capacity Anodes For Lithium Ion Batteries , Kuber Mishra
The Rational Synthesis of Bimetallic Catalysts on Oxide Supports , Andrew Phillip Wong
Three-Way Catalysts In Passive Selective Catalytic Reduction Systems , Calvin Thomas
Three-Way Catalysts in Passive Selective Catalytic Reduction Systems , Calvin Thomas
Understanding Early Amyloid-ß Aggregation to Engineer Polyacid-Functionalized Nanoparticles as an Inhibitor Design Platform , Nicholas Vander Munnik
Theses/Dissertations from 2017 2017
Supercritical Carbon Dioxide Treatment Of Natural Biomaterials For Tissue Engineering Applications , Dominic M. Casali
Pollutant Formation In Oxy-Coal Combustion , Nujhat Choudhury
Structural, Interfacial, and Electrochemical Properties of Pr2NiO4+δ – Based Electrodes for Solid Oxide Fuel Cells , Emir Dogdibegovic
Modeling Battery Performance Due To Volume Change In Porous Electrodes Due To Intercalation , Taylor R. Garrick
Rational Synthesis Of Catalysts For Biomass Conversion , Qiuli Liu
Theoretical Investigation of the Catalytic Hydrodeoxygenation of Levulinic Acid Over Ru (0001) Catalyst Surface , Osman Mamun
CO2 Capture From Flue Gas By A PSA Process Using A Novel Structured Adsorbent , Nima Mohammadi
Statistical Mechanics of Lipid-Liquid Crystal Systems: From Fundamentals to Sensing Applications , Donya Ohadi Kabir Maghsudlu
Determination and Validation of High-Pressure Equilibrium Adsorption Isotherms via a Volumetric System , Hind Jihad Kadhim Shabbani
Development of Novel Catalysts for Air Pollution Control , Chao Wang
Stilbenes: Therapeutic Interventions Targeting Amyloid β Protein Aggregation In Alzheimer's Disease , Yiying Wang
Ultrathin Graphene Oxide Membranes for Water Purification: Fundamentals & Potential Applications , Weiwei Xu
Theses/Dissertations from 2016 2016
The Oxidation And Decoration Chemistry Of Platinum And Palladium Nanoparticles On Carbon Supports , Ritubarna Banerjee
Biodegradable Hybrid Tissue Engineering Scaffolds For Reconstruction Of Large Bone Defects , Danial Barati
Development of Novel High-Throughput Methodologies to Evaluate the Thermal Stability of High-Temperature Thin-Film Crystals for Energy Applications , Jonathan Kenneth Bunn
Rational Synthesis to Optimize Ruthenium-Based Biomass Conversion Catalysts , Shuo Cao
Two-Stage Psa System For CO2 Removal And Concentration During Closed-Loop Human Space Exploration Missions , Hanife Erden
Methane Separation And Purification Via Pressure Swing Adsorption , Lutfi Erden
Adsorption Reversibility of SO2, NO2, and NO on 13X and 5A Zeolites , Peter Fairchild
Investigation Of Heterogeneous Chemistry Of Pollutants In Flue Gas For Air And Oxy-Combustion , Benjamin D. Galloway
Development Of Highly Active And Stable Compressive Pt Cathode Catalysts For Polymer Electrolyte Membrane Fuel Cells , Taekeun Kim
Synthesis of Well Dispersed Supported Metal Catalysts by Strong Electrostatic Adsorption and Electroless Deposition , John Meynard Macasero Tengco
Characterization, Synthesis And Stabilization Of AU Based Bimetallic Catalysis For The Hydrochlorination Of Acetylene , Kerry Charles O'Connell
Polyphenols As Natural, Dual-Action Therapeutics For Alzheimer's Disease , Kayla M. Pate
Development Of Pressure Swing Adsorption (PSA) Processor CO2 Capture From Flue Gas , Md. Atikur Rahman
Rational Design and Synthesis of Pt/Silica-Alumina Metal-Acid Bifunctional Catalysts , Jadid Ettaz Samad
Electrochemical Reduction Of Carbon Dioxide On Carbon Nanostructures: Defect Structures & Electrocatalytic Activity , Pranav Parag Sharma
Ultrathin Microporous Metal Oxide Coatings: Preparation by Molecular Layer Deposition, Characterization And Application , Zhuonan Song
Mathematical Modeling Of Transport And Corrosion Phenomenon Inside High Temperature Molten Salt Systems , Bahareh Alsadat Tavakoli Mehrabadi
Uncertainty Quantification In Computational Catalysis , Eric Alan Walker
PVDF Membranes with Stable, Ultrathin Graphene Oxide (GO) Functional Coatings for Antifouling Oil/Water Separation under Cross-Flow Condition , Lei Wang
Development of a Pressure Swing Adsorption (PSA) Cycle for CO2 Capture From Flue Gas Using a 4-Bed PSA Apparatus , Joshua White
Solving Atomic Structures using Statistical Mechanical Searches on X-ray Scattering Derived Potential Energy Surfaces , Christopher James Wright
Theses/Dissertations from 2015 2015
Preparation and Characterization of PT-RU Bimetallic Catalysts Using Electroless Deposition Methods and Mechanistic Study of RE and CS Promoters for AG-Based, High Selectivity Ethylene Oxide Catalysts , Weijian Diao
Advanced Search
Notify me via email or RSS
Collections
Disciplines
Submissions
Home | About | FAQ | My Account | Accessibility Statement
Privacy Copyright
BYU ScholarsArchive
Home > Engineering > Chemical Engineering > Theses and Dissertations
Chemical Engineering Theses and Dissertations
Theses/dissertations from 2023 2023.
Investigating Bismuth as a Surrogate for Plutonium Electrorefining , Greg Chipman
Simulations of Electrode Heterogeneity and Design for Lithium-Ion Batteries , Amir Sina Hamedi
A Polarizable Molecular Dynamics Potential for Molten Salt Property Prediction , Jared Thurgood
Morphogenetic Engineering of Synthetic Protocell Systems , Qinyu Zhu
Theses/Dissertations from 2022 2022
Methemoglobin Formation via Nitric Oxide and Comparison of Methemoglobin, Deoxyhemoglobin, and Ferrous Nitrosyl Hemoglobin as Potential MRI Contrast Agents , Roya Ayati
Improving Predictions of Vapor Pressure, Liquid Heat Capacity, and Heat of Vaporization in Associating Fluids , Joseph C. Bloxham
The Effect of Soot Models in Oxy-Coal Combustion Simulations , Kamron Groves Brinkerhoff
Modeling of High-Pressure Entrained-Flow Char Oxidation , Daniel Gundersen
Simulation of Crystal Nucleation in Polymer Melts , Pierre Kawak
Understanding Microstructure Heterogeneity in Li-Ion Battery Electrodes Through Localized Measurement of Ionic Transport , Baichuan Liu
Fundamentally Based Investigation and Mathematical Modeling of the Delay Observed in the Early Stages of E-coat Deposition , Fardin Padash
Hybrid Machine Learning and Physics-Based Modeling Approaches for Process Control and Optimization , Junho Park
Autoignition Temperatures of Pure Compounds: Data Evaluation, Experimental Determination, and Improved Prediction , Mark Edward Redd
In-Situ Chlorine Gas Generation for Chlorination and Purification of Rare Earth and Actinide Metals , Mark H. Schvaneveldt
Computational Tools for Modeling and Simulation of Sooting Turbulent Non-Premixed Flames , Victoria B. Stephens
Theses/Dissertations from 2021 2021
Structural Characteristics and Thermophysical Properties of Molten Salts From Ab Initio Molecular Dynamics Simulations , Austin David Clark
Combined Trajectory, Propulsion and Battery Mass Optimization for Solar-Regenerative High-Altitude Long-Endurance Aircraft , Nathaniel Spencer Gates
Engineering Cell-Free Protein Expression Systems for Biotherapeutics and Biosensing , John Porter Hunt
Investigation of Lithium-Ion Battery Electrode Fabrication Through a Predictive Particle-Scale Model Validated by Experiments , Mojdeh Nikpour
Improving Understanding of Liquid Viscosity Through Experiments and Prediction , Jeremy W. Passey
Assessment and Expansion of Laboratory-Based Testing of Biomass Cookstoves , Cameron M. Quist
Coal Pyrolysis Models for Use in Massively Parallel Oxyfuel-Fired Boiler Simulations , Andrew Perry Richards
Molecular Dynamic Simulation of Protein Devices and the Parameterization of Azides and Alkynes for Use in Unnatural Amino Acid Models , Addison Kyle Smith
Designing Cell-Free Protein Synthesis Systems for Improved Biocatalysis and On-Demand, Cost-Effective Biosensors , Mehran Soltani Najafabadi
Advancing Cell-Free Protein Synthesis Systems for On-Demand Next-Generation Protein Therapeutics and Clinical Diagnostics , Emily Ann Long Zhao
Theses/Dissertations from 2020 2020
Use of Viologens in Mediated Glucose Fuel Cells and in Aqueous Redox Flow Batteries to Improve Performance , Meisam Bahari
Narrow Angle Radiometer for Oxy-Coal Combustion , Nicole Ashley Burchfield
Co-Milling and Cofiring of Woody Biomass with Coal in Utility Boilers: Enabling Technology Through Experiments and Modelling , Seyedhassan Fakourian
The Impact of Calendering on the Electronic Conductivity Heterogenity of Lithium-Ion Electrode Films , Emilee Elizabeth Hunter
Understanding the Relationships between Ion Transport, Electrode Heterogeneity, and Li-Ion Cell Degradation Through Modeling and Experiment , Fezzeh Pouraghajansarhamami
Bacteria in Blood: Optimized Recovery of Bacterial DNA for Rapid Identification , Ryan Wood
Experimental and Modeling of Biomass Char Gasification , Ruochen Wu
Theses/Dissertations from 2019 2019
Improving and Modeling Bacteria Recovery in Hollow Disk System , Clifton Anderson
Replacement Rates of Initially Hydrocarbon-Filled Microscopic Cavities with Water , Hans Christian Larson
Investigation of Electrocoating Mechanisms , Tyler James Marlar
Effect of Support, Preparations Methods, Ag Promotion and NC Size on the Activity, Selectivity and Sintering Deactivation of Supported Co Fischer-Tropsch Catalyst , Mahmood Rahmati
Carbon Capture and Synergistic Energy Storage: Performance and Uncertainty Quantification , Christopher Stephen Russell
Proactive Energy Optimization in Residential Buildings with Weather and Market Forecasts , Cody Ryan Simmons
Correlating Pressure, Fluidization Gas Velocities, andSolids Mass Flowrates in a High-PressureFluidized Bed Coal Feed System , Jacob Talailetalalelei Tuia
Development of a Novel Bioprinting System:Bioprinter, Bioink, Characterizationand Optimization , Chandler Alan Warr
The Development of a Multi-Objective Optimization and Preference Tool to Improve the Design Process of Nuclear Power Plant Systems , Paul Richard Wilding
Theses/Dissertations from 2018 2018
Rapid Separation of Bacteria from Blood for Sepsis Diagnosis , Mahsa Alizadeh
Fundamental Investigation of Magnesium Corrosion Using Experiments and Simulation , Dila Ram Banjade
Large-Scale Non-Linear Dynamic Optimization For Combining Applications of Optimal Scheduling and Control , Logan Daniel Beal
Thermochemical Conversion of Biomass: Detailed Gasification and Near-Burner Co-Firing Measurements , Jacob B. Beutler
Homogeneous Reaction Kinetics of Carbohydrates with Viologen Catalysts for Biofuel Cell Applications , Hilary Bingham
The Impact of Nanostructured Templates and Additives on the Performance of Si Electrodes and Solid Polymer Electrolytes for Advanced Battery Applications , Jui Chin Fan
Simulation and Experiments to Understand the Manufacturing Process, Microstructure and Transport Properties of Porous Electrodes , Mohammad Mehdi Forouzan
Smart Technologies for Oil Production with Rod Pumping , Brigham Wheeler Hansen
Modeling Soot Formation Derived from Solid Fuels , Alexander Jon Josephson
Optimization-Based Spatial Positioning and Energy Management for Unmanned Aerial Vehicles , Ronald Abraham Martin
Repopulation and Stimulation of Porcine Cardiac Extracellular Matrix to Create Engineered Heart Patches , Silvia Juliana Moncada Diaz
Camera View Planning for Structure from Motion: Achieving Targeted Inspection Through More Intelligent View Planning Methods , Trent James Okeson
Nonlinear Model Predictive Control for a Managed Pressure Drilling with High-Fidelity Drilling Simulators , Junho Park
Characterization of Pyrolysis Products from Fast Pyrolysis of Live and Dead Vegetation , Mohammad Saeed Safdari
Suitability of the Kalina Cycle for Power Conversion from Pressurized Water Reactors , Jack Ryan Webster
Engineering Cell-Free Biosystems for On-Site Production and Rapid Design of Next-Generation Therapeutics , Kristen Michelle Wilding
Theses/Dissertations from 2017 2017
A Molecular Simulation Study of Antibody-Antigen Interactions on Surfaces for the Rational Design of Next-Generation Antibody Microarrays , Derek B. Bush
Multi-Fidelity Model Predictive Control of Upstream Energy Production Processes , Ammon Nephi Eaton
Improving Thermodynamic Consistency Among Vapor Pressure, Heat of Vaporization, and Liquid and Ideal Gas Heat Capacities , Joseph Wallace Hogge
A Comprehensive Coal Conversion Model Extended to Oxy-Coal Conditions , Troy Michael Holland
Particle Deposition Behavior from Coal-Derived Syngas in Gas Turbines at Modern Turbine Inlet Temperatures , Robert Laycock
Decellularization and Recellularization Processes for Whole Porcine Kidneys , Nafiseh Poornejad
Engineering Cell-free Protein Synthesis Technology for Codon Reassignment, Biotherapeutics Production using Just-add-Water System, and Biosensing Endocrine Disrupting Compounds , Sayed Mohammad Salehi
Cell-Free Synthesis of Proteins with Unnatural Amino Acids: Exploring Fitness Landscapes, Engineering Membrane Proteins and Expanding the Genetic Code , Song Min Schinn
Metallization of Self-Assembled DNA Templates for Electronic Circuit Fabrication , Bibek Uprety
Theses/Dissertations from 2016 2016
Aminoacyl-tRNA Synthetase Production for Unnatural Amino Acid Incorporation and Preservation of Linear Expression Templates in Cell-Free Protein Synthesis Reactions , Andrew Broadbent
Mitigating Transients and Azeotropes During Natural Gas Processing , Edris Ebrahimzadeh
Dynamic Liquefied Natural Gas (LNG) Processing with Energy Storage Applications , Farhad Fazlollahi
The Influence of Season, Heating Mode and Slope Angle on Wildland Fire Behavior , Jonathan R. Gallacher
Effects of Tethering Placement and Linker Variations on Antibody Stability on Surfaces , Rebecca Ellen Grawe
Thermal and Convective Loading Methods for Releasing Hydrophobic Therapeutics from Contact Lenses , Ryan Ruben Horne
How a Systematic Approach to Uncertainty Quantification Renders Molecular Simulation a Quantitative Tool in Predicting the Critical Constants for Large n -Alkanes , Richard Alma Messerly
Extracellular Matrix from Whole Porcine Heart Decellularization for Cardiac Tissue Engineering , Nima Momtahan
Developing Modeling, Optimization, and Advanced Process Control Frameworks for Improving the Performance of Transient Energy-Intensive Applications , Seyed Mostafa Safdarnejad
Nanoemulsions Within Liposomes for Cytosolic Drug Delivery to Multidrug-Resistant Cancer Cells , Jacob Brian Williams
Nerve Regeneration Using Lysophosphatidylcholine and Nerve Growth Factor , Ryan LaVar Wood
Theses/Dissertations from 2015 2015
Nonlinear Estimation and Control with Application to Upstream Processes , Reza Asgharzadeh Shishavan
Galvanic Corrosion of Magnesium Coupled to Steel at High Cathode-to-Anode Area Ratios , Dila Ram Banjade
An Improved Dynamic Particle Packing Model for Prediction of the Microstructure in Porous Electrodes , Chien-Wei Chao
The Performance of Structured High-Capacity Si Anodes for Lithium-Ion Batteries , Jui Chin Fan
Energy Process Enabled by Cryogenic Carbon Capture , Mark Jensen
The Effect of Microstructure On Transport Properties of Porous Electrodes , Serena Wen Peterson
Stochastic Simulation of Lagrangian Particle Transport in Turbulent Flows , Guangyuan Sun
Theses/Dissertations from 2014 2014
Kinetic Experimental and Modeling Studies on Iron-Based Catalysts Promoted with Lanthana for the High-Temperature Water-Gas Shift Reaction Characterized with Operando UV-Visible Spectroscopy and for the Fischer-Tropsch Synthesis , Basseem Bishara Hallac
Preparation of Active, Stable Supported Iron Catalysts and Deactivation by Carbon of Cobalt Catalysts for Fischer-Tropsch Synthesis , Kamyar Keyvanloo
Gasification of Biomass, Coal, and Petroleum Coke at High Heating Rates and Elevated Pressure , Aaron D. Lewis
Enhancement of Mass Transfer and Electron Usage for Syngas Fermentation , James J. Orgill
Measurement and Modeling of Fire Behavior in Leaves and Sparse Shrubs , Dallan R. Prince
Optimized Photogrammetric Network Design with Flight Path Planner for UAV-based Terrain Surveillance , Ivan Yair Rojas
Engineering Cell-Free Systems for Vaccine Development, Self-Assembling Nanoparticles and Codon Reassignment Applications , Mark T. Smith
Theses/Dissertations from 2013 2013
Aqueous Henry's Law Constants, Infinite Dilution Activity Coefficients, and Water Solubility: Critically Evaluated Database, Experimental Analysis, and Prediction Methods , Sarah Ann Brockbank
A Kinetic Study of Aqueous Calcium Carbonate , Derek Daniel Harris
Foundational Work in Bioelectrochemical Anaerobic Reactor Design with Electron Mediators , Christopher D. Hoeger
Novel Liposomes for Targeted Delivery of Drugs and Plasmids , Marjan Javadi
A Dynamic Optimization Framework with Model Predictive Control Elements for Long Term Planning of Capacity Investments in a District Energy System , Jose Luis Mojica Velazquez
The Effect of Carbon Additives on the Microstructure and Performance of Alkaline Battery Cathodes , Douglas Robert Nevers
Cryogenic Carbon Capture using a Desublimating Spray Tower , Bradley J. Nielson
Advanced Search
Notify me via email or RSS
ScholarsArchive ISSN: 2572-4479
Collections
Disciplines
Scholarly Communication
Additional Collections
Academic Research Blog
Author Corner
Hosted by the.
Home | About | FAQ | My Account | Accessibility Statement
Privacy Copyright
Written Thesis Proposal
Introduction.
The goal of this article is to help you to streamline your writing process and help convey your ideas in a concise, coherent, and clear way. The purpose of your proposal is to introduce, motivate, and justify the need for your research contributions. You want to communicate to your audience what your research will do ( vision ), why it is needed ( motivation ), how you will do it ( feasibility ).
Return to ToC
Before you start writing your proposal
A thesis proposal is different than most documents you have written. In a journal article, your narrative can be post-constructed based on your final data, whereas in a thesis proposal, you are envisioning a scientific story and anticipating your impact and results. Because of this, it requires a different approach to unravel your narration. Before you begin your actual writing process, it is a good idea to have (a) a perspective of the background and significance of your research, (b) a set of aims that you want to explore, and (c) a plan to approach your aims. However, the formation of your thesis proposal is often a nonlinear process. Going back and forth to revise your ideas and plans is not uncommon. In fact, this is a segue to approaching your very own thesis proposal, although a lot of time it feels quite the opposite.
Refer to "Where do I begin" article when in doubt. If you have a vague or little idea of the purpose and motivation of your work, one way is to remind yourself the aspects of the project that got you excited initially. You could refer to the "Where do I begin?" article to explore other ways of identifying the significance of your project.
Begin with an outline. It might be daunting to think about finishing a complete and coherent thesis proposal. Alternatively, if you choose to start with an outline first, you are going to have a stronger strategic perspective of the structure and content of your thesis proposal. An outline can serve as the skeleton of your proposal, where you can express the vision of your work, goals that you set for yourself to accomplish your thesis, your current status, and your future plan to explore the rest. If you don't like the idea of an outline, you could remind yourself what strategy worked best for you in the past and adapt it to fit your needs.
Structure Diagram
Structure your thesis proposal
While some variation is acceptable, don't stray too far from the following structure (supported by the Graduate Student Handbook). See also the Structure Diagram above.
Cover Page. The cover page contains any relevant contact information for the committee and your project title. Try to make it look clean and professional.
Specific Aims . The specific aims are the overview of the problem(s) that you plan to solve. Consider this as your one-minute elevator pitch on your vision for your research. It should succinctly (< 1 page) state your vision (the What), emphasize the purpose of your work (the Why), and provide a high-level summary of your research plans (the How).
You don't need to review everything! The point of the background is not to educate your audience, but rather to provide them with the tools needed to understand your proposal. A common pitfall is to explain all the research that you did to understand your topic and to demonstrate that you really know your information. Instead, provide enough evidence to show that you have done your reading. Cut out extraneous information. Be succinct.
Start by motivating your project. Your background begins by addressing the motivation for your project. If you are having a hard time brainstorming the beginning of your background, try to organize your thoughts by writing down a list of bullet points about your research visions and the gap between current literature and your vision. They do not need to be in any order as they only serve to your needs. If you are unsure of how to motivate your audience, you can refer to the introductions of the key literatures where your proposal is based on, and see how your proposal fits in or extends their envisioned pictures. Another exercise to consider is to imagine: "What might happen if your work is successful?"  This will motivate your audience to understand your intent. Specifically, detailed contributions to help advance your field more manageable to undertake than vague high-level outcomes. For example, "Development of the proposed model will enable high-fidelity simulation of shear-induced crystallization" is a more specific and convincing motivation, compared to, "The field of crystallization modeling must be revolutionized in order to move forward."
Break down aims into tractable goals. The goal of your research plan is to explain your plans to approach the problem that you have identified. Here, you are extending your specific aims into a set of actionable plans. You can break down your aims into smaller, more tractable goals whose union can answer the lager scientific question you proposed. These smaller aims, or sub-aims, can appear in the form of individual sub-sections under each of your research aims.
Reiterate your motivations. While you have already explained the purpose of your work in previous sections, it is still a good practice to reiterate them in the context of each sub-aim that you are proposing. This will inform your audience the motivation of each sub-aim and help them stay engaged.
Describe a timely, actionable plan. Sometimes you might be tempted to write down every area that needs improvement. It is great to identify them; at the same time, you also need to decide on what set of tasks can you complete timely to make a measurable impact during your PhD. A timely plan now can save a lot of work a few years down the road.  Plan some specific reflection points when you'll revisit the scope of your project and evaluate if changes are needed.  Some pre-determined "off-ramps" and "retooling" ideas will be very helpful as well, e.g., "Development of the model will rely on the experimental data of Reynold's, however, modifications of existing correlations based on the validated data of von Karman can be useful as well."
Point your data to your plans. The preliminary data you have, data that others in your lab have collected, or even literature data can serve as initial steps you have taken. Your committee should not judge you based on how much or how perfect your data is. More important is to relate how your data have informed you to decide on your plans. Decide upon what data to include and point them towards your future plans.
Name your backup plans. Make sure to consider back-up plans if everything doesn't go as planned, because often it won't. Try to consider which part of your plans are likely to fail and its consequence on the project trajectory. In addition, think about what alternative plans you can consider to "retune" your project. It is unlikely to predict exactly what hurdles you will encounter; however, thinking about alternatives early on will help you feel much better when you do.
Safety. Provide a description of any relevant safety concerns with your project and how you will address them. This can include general and project-specific lab safety, PPE, and even workspace ergonomics and staying physical healthy if you are spending long days sitting at a desk or bending your back for a long time at your experimental workbench.
Create the details of your timeline. The timeline can be broken down in the units of semester. Think about your plans to distribute your time in each sub-aims, and balance your research with classes, TA, and practice school. A common way to construct a timeline is called the Gantt Chart. There are templates that are available online where you can tailor them to fit your needs.
References. This is a standard section listing references in the appropriate format, such as ACS format. The reference tool management software (e.g., Zotero, Endnote, Mendeley) that you are using should have prebuilt templates to convert any document you are citing to styles like ACS. If you do not already have a software tool, now is a good time to start.
Authentic, annotated, examples (AAEs)
These thesis proposals enabled the authors to successfully pass the qualifying exam during the 2017-2018 academic year.
Resources and Annotated Examples
Thesis proposal example 1, thesis proposal example 2.

Search this site Search Penn State Search PSU People Search PSU Depts. Web
Why Penn State?
Department History
Strategic Plan
Accreditation
Undergraduate
For Prospective Students
Sample Academic Plan
Honors Program
Scholarships and Financial Aid
Co-ops and Internships
Graduate Students
Research Clusters
Funding Opportunities
Apply to Our Ph.D. Program
Frequently Asked Questions
Academic Positions
Faculty Mentoring
Research Centers
Industry Research Partnerships
Advising Handbook
Research Fellowships
Study Abroad
Planning for Graduate School
Prospective Students
Graduate Handbook
Research Overview
Lab Safety Training
Student Life
Computational Materials Education and Training (CoMET)
Student Organizations
Career Resources
Commonwealth Campuses
Machine Shop
University Links
Academic Calendar
Undergraduate Bulletin
Graduate Bulletin
Counseling and Psychological Services
Student and Faculty Awards Recognition
College-level Communications Resources
Directories
Affiliate Faculty
Emeritus Faculty
Administration
Job Opportunities
News and Events
Department News
Seminar Schedule
Research Programs
Undergraduate Research Opportunities
Research Experience for Undergraduates (REU)
Biotechnology
Computational and Data Science
Materials Engineering
Sustainability: Energy and Environment
Applied Research Laboratory
Clinical and Translational Science Institute
Convergence Center for Living Multifunctional Material Systems
The Huck Institutes of the Life Sciences
Institute for Computational and Data Sciences
Institute of Energy and the Environment
Materials Research Institute
Penn State Cancer Institute
Penn State Hershey Medical Center
Rock Ethics Institute
Social Science Research Institute
Penn State Sustainability
Industrial Professional Advisory Council (IPAC)
Capstone Design Projects
Our New Building
Employer Relations
Diversity Programs
Partnerships
Giving Opportunities
Get Involved
Support the Department
Organizations
Penn State Alumni Association
Industry and Professional Advisory Council
Recognitions
Outstanding Engineering Alumni Award
Early Career Alumni Recognition Award
Alumni Achievement Award
Alumni Fellow Award
Alumni Spotlights
Quick Links
Honors Thesis Guidelines
This document is intended for honors students in chemical engineering, their honors advisers, and their thesis advisers. It presents guidelines and suggestions for finding a thesis adviser, selecting a project, pursuing research, and writing the thesis. This document is intended to supplement the more general policies and information available from the Schreyer Honors College.
Information from Schreyer Honors College
The Schreyer Honors College (SHC) website describes the honors thesis and offers advice about how to choose a topic, find an adviser, and plan a timeline from project idea to finished thesis. There you can find:
Advice about planning the thesis project
Thesis deadline dates
Honors thesis format
Thesis submission procedures
Archived honors theses
An SHC undergraduate has an "honors adviser" and a "thesis adviser." The honors adviser is a faculty member in the student's major department, who has been approved as an honors adviser by the department and SHC. The honors adviser is responsible for advising the student generally, and monitoring student progress on the thesis.  The thesis adviser is a tenure-stream, full-time faculty member who mentors the student in research. The thesis adviser is primarily responsible for ensuring that the student progresses in research, and for the quality of the thesis. Typically, the thesis adviser is a faculty member in chemical engineering. If the honors adviser and the thesis adviser are the same person, the student and adviser must find an additional faculty member to serve as "second reader" (see SHC website for details).
It is possible (but less common) for a student to do research and write an honors thesis in a department other than his or her major department. In such a case, the diploma reads "B.S. in chemical engineering, with honors in <honors department>." It is also possible for a student to graduate with honors in chemical engineering, with a thesis adviser from a related department (e.g., chemistry, physics, materials science). In such a case, the student must also have a thesis co-adviser in chemical engineering, typically a collaborator or colleague of the thesis adviser. Students interested in either of these options should consult their ChE honors adviser for further guidance.
The first task for an honors student beginning research is to find an appropriate thesis adviser. Our department has many research-active faculty who regularly mentor honors undergraduates, covering a wide range of research areas. Students should also bear in mind that faculty may differ considerably in their approach to undergraduate honors research. To identify which faculty members might be a good match, students should:
Discuss their interests with their honors adviser or with faculty they know from the classroom who can suggest various colleagues whose research may interest them.
Read the research webpages of potential thesis advisers to learn about their research. Read some recent publications from the research group. Bear in mind that research papers were not written with an undergraduate reader in mind! Aim to grasp the motivation, main ideas, and conclusions of the work.
Meet with potential thesis advisers to discuss possible projects. A good adviser should be able to clearly explain the proposed project, why it is interesting and important, and how it fits into the group's research.
Meet with graduate students and other undergraduates in the research group of a potential thesis adviser to get a sense of the group interests and atmosphere. One indication of a dynamic group is energetic and talented students who can explain their work and how it fits into the overall group research.
Research Project
At the same time as a student is identifying a thesis adviser, the student and potential adviser are discussing and selecting a research project. For undergraduate research, formulating an appropriate research project is predominately the responsibility of the thesis adviser. For a research project to be most successful, it should be:
Well-defined enough to have a good chance of success. Undergraduate research projects should be at least as well defined as graduate student "warm-up projects"—you know what to try, and how to try it, to answer the question.
Within the capabilities of a talented and energetic undergraduate. Our best undergraduates are amazing and can learn many things "on the fly" outside the classroom, but allowances must be made for the time required to "come up to speed."
Related to overall research goals of the group. Research undergraduates thrive if their work connects to that of fellow undergraduates and graduate students, from whom they can learn.
Interesting and important enough to be published. While it is not required that work from an honors thesis be published, this is an appropriate standard for the scope of a good honors thesis.
Actively mentored by the adviser. Thesis advisers should be actively involved in mentoring research undergraduates, with regular meetings, interim reports, and written expectations each semester. This can be done through CHE 494H (see below).
Co-mentored by a graduate student or postdoc. A group member can provide more detailed direct help, is sometimes more "approachable," and benefits from the mentoring experience.
Research Courses
Students exploring research with an adviser but not yet fully engaged in a research project may register for 1-2 hours of CHE 294H (which can count as professional elective). This course is typically taken only by first-year students or sophomores.
Students pursuing honors research in chemical engineering should take CHE 494H (honors thesis research). SHC students can take six hours of CHE 494H for credit in the major (three hours can count as CH E elective, three as professional elective). CHE 494H serves several functions. The chemical engineering major is very demanding; during the semester, a student's commitment to research is often in conflict with the urgency of homework, projects, and exams. Registering for CHE 494H is a commitment to spend time on research equivalent to a technical course of comparable credit hours.
Grading of CHE 494H provides a mechanism to evaluate student progress in research and towards the thesis. Honors students should sign up for at least one semester of CHE 494H so that thesis work can be graded. A grade of B or better in CHE 494H courses is required by SHC for graduation with honors.
Grades in CHE 494H should be based on a written statement of expectations, agreed upon by the student and thesis adviser at the beginning of the semester. The statement of expectations may contain:
Overall goals for the semester. Possible goals include experiments, calculations, simulations, modeling, or data analysis to be performed; techniques to be learned; literature search to be carried out; or draft of chapters or paper to be written.
Schedule of meeting times. Regular meetings of students, thesis advisers, and co-mentors help to keep everyone apprised of progress, and allow for frequent feedback.
Interim "milestones." Brief written progress reports at regular intervals with figures indicating new results are a good way to document student progress, and to provide material on which an overall grade can be assigned.
Required resources. Research students may need access to experimental resources (hoods, bench space, lab instruments, time on central facilities) or computing resources (workstations, cluster queues).
SHC describes the thesis as "a scholarly piece of writing in which the writer is expected to show a command of the relevant scholarship in his (or her) field and contribute to the scholarship. It should confront a question that is unresolved and push towards a resolution."
In chemical engineering, this means: the thesis describes the student's original work in experiment, design, theory, simulation, or modeling, applied to a research problem of current interest in chemical engineering. The thesis includes a discussion of the motivation for the work and the state of knowledge of the research community.
At a minimum, the scope of thesis research should be equivalent to a significant contribution to one or more published papers. This implies a standard of originality: in engineering and science departments, a thesis cannot simply be a literature review—the thesis must include original work.
For students applying to graduate school, publishable research is a mark of distinction above and beyond completing an honors thesis. Ideally, a first-author paper should be published from the completed thesis. In such cases, a paper can first be prepared for submission, and then modified to conform to the thesis style and content. Thesis chapters may then correspond to the Introduction, Background, Methods, Results, and Discussion sections of a typical journal article.
Honors theses vary considerably in length. As a rough guideline, theses may be as short as 25 pages of text and figures, or may extend to as many as 100 pages, depending on the substance and scope of results obtained. In short, the thesis needs to be long enough to describe the background, methods, and results at the level of detail of a published paper.
Theses should be written in a scholarly manner, with end notes to cite published work to which the thesis refers. Writing should be consistent with the style of journal articles. Penn State theses must conform to a prescribed format; details are provided online at Thesis Formatting Guide . For students working in LaTeX, style files are available online at this site.
Penn State honors theses are archived and can be searched electronically and downloaded. To find relevant examples of honors theses, navigate to Electronic Theses for SHC and search on "chemical engineering." A particularly substantial recent example is that of Michael Howard (student marshal for Chemical Engineering in 2013), from which three first-author papers were published.
Doing the research for a good honors thesis takes a long time. Entering students with considerable AP or other credits may be advanced in their coursework so that they can begin research in their freshman year. Entering students less far along often start research as sophomores. Starting research as a junior is relatively late, but can be successful if the project is well defined and manageable.
A good time to begin undergraduate research is the summer. In the summer, students can focus on getting going with research without the competition of coursework and extracurricular activities. By the end of a summer, a student can be well acquainted with the project and methods, and possibly have useful preliminary results, so that work can continue during subsequent semesters. There are a number of mechanisms to provide summer support for undergraduate researchers. Students interested in summer research should discuss funding options with their research adviser.
Progress reports accumulate materials for the thesis. Regular progress reports—in which results of experiments, calculations, simulations, or literature searchers are summarized along with relevant figures and tables—provide the raw materials from which the thesis can be written.
Writing a good honors thesis also takes a long time after research results are obtained. The submission deadline for honors theses for graduating seniors is mid-April. A good goal is to complete the final draft several weeks before the deadline. Inevitably, as writing commences, new issues arise that suggest additional measurements, calculations, or literature searches. For least panic and best results, the student should be focused on writing—not getting new results—starting in the fall of the senior year.
Proposal, Submission, and Approval
By the end of the junior year (assuming a four-year path to graduation), students must file a Thesis Proposal with SHC via the online Student Records System.
SHC procedures for submission of the completed thesis are given online at Thesis Submission Guide .
Within the chemical engineering department, the honors thesis must be approved by both the honors adviser and the thesis adviser, who sign the completed thesis prior to submission.
Both advisers should ensure that the thesis meets the standard for an acceptable honors thesis, described above (see "Thesis"). The thesis adviser is primarily responsible for ensuring the quality of the thesis. Reading the thesis is not the time to discover that it is marginal or unacceptable—regular meetings, progress reports, and grades for CHE 494H allow ample opportunities for assessing student progress.
The department encourages thesis advisers to arrange for an honors thesis defense, in which the graduating student presents a talk based on his work to the research group and other interested members of the department. Thesis defenses highlight the accomplishments of our SHC undergraduates and the significance of their research.
On this page:
Contact information.
Wayne Curtis, Ph.D. Professor of Chemical Engineering [email protected] 814-863-4805
Chemical Engineering Honors Advising Resources
Undergraduate Program
Graduate Program
The Penn State Department of Chemical Engineering, established in 1948, is recognized as one of the largest and most influential chemical engineering departments in the nation.
The department is built upon the fundamentals of academic integrity, innovation in research, and commitment to the advancement of industry.
Privacy and Legal Statements
Accessibility
University Hotlines
Email Webmaster

Department of Chemical Engineering
121 Chemical and Biomedical Engineering Building
The Pennsylvania State University
University Park, PA 16802
Phone: 814-865-2574

©2023 The Pennsylvania State University
Contact Webmaster