Home New Posts Forum List Trending New Threads New Media Spy
WikiPost Latest summaries Watched WikiPosts
Support FAQ and Rules Contact Us
Any undergraduates working on their thesis?
Thread starter calderone
Start date Nov 16, 2009
Sort by reaction score
MacRumors Community
Community Discussion

A thesis is required in my undergrad philosophy program. It is pretty simple, around 20 pages or so. Just wondering if anyone is working on one right now as well? Grad or undergrad! I just finished the section that contains the main argument and it came out to 14 pages, combined with another section I am already at 20. I still have another lengthy section and potential objections to go. I think I will be hitting 30+... Anyhow? How is it coming for everyone else?

macrumors regular
they make you do those for undergraduate courses? a 20 page requirement isn't too bad. i'm sure it will get a lot longer with references and so on. i'm finishing my graduate degree in aerospace engineering so we get to use a lot of diagrams, graphs, pictures and so on, so it gets to be pretty long. usually in the 100-200 page range. good luck in your studies.
nanvinnie said: they make you do those for undergraduate courses? a 20 page requirement isn't too bad. i'm sure it will get a lot longer with references and so on. i'm finishing my graduate degree in aerospace engineering so we get to use a lot of diagrams, graphs, pictures and so on, so it gets to be pretty long. usually in the 100-200 page range. good luck in your studies. Click to expand...

thegoldenmackid
Macrumors 604.
20 pages is noting, my intro classes are requiring 10 after the first semester.

Zombie Acorn
Macrumors 65816.

DarkHeraldMage
Macrumors 6502a.
calderone said: It isn't very common to have a thesis req. for an undegrad program. My fiancee had to complete one for her history undergrad, but she had a course that was dedicated to it. In my case, I have an advisor, but I am on my own for the most part. 20 pages isn't bad at all, especially considering that is double-spaced! Good luck to you in your graduate program! Click to expand...

Demosthenes X
Macrumors 68000.

Moderator emeritus
thegoldenmackid said: 20 pages is noting, my intro classes are requiring 10 after the first semester. Click to expand...

macrumors 601

Demosthenes X said: Twenty pages is hardly a thesis... maybe a medium-length paper. My buddy is writing an undergraduate thesis in Economics, he figures it'll wind up being about 100 pages before references and that. Click to expand...
My final year project at university I worked with two other people to build an air space simulation. One person worked on the simulation, I worked on visualisation and control and the third person worked on flight scheduling. Each of the aspects of the project had to take a minimum of 200 hours with a 15,000 word write up at the end. In the end, the lecturers went on strike when they were supposed to be marking it. Nobody ever saw it working (which was probably good as it was glitchy as hell) but I still got a good mark for it.

GfPQqmcRKUvP
Macrumors 68040.
Longest paper I've had to do at my university was 10 pages. I'm a business major though, so it's not as if I've skated through a super writing-intensive major without doing the necessary work.
My undergrad econ thesis will likely end up around 50 to 70 pages. Welcome to small liberal arts education....
macrumors 6502
nick1516 said: I thought my 8 page research paper for my english class is long! I am going to be screwed in college lol. Click to expand...
For anybody who went through college with either a biology/chemistry/computer science degree, what was the longest paper that you have had to write?
sammich said: It's interesting that they call it a thesis. Especially for an undergrad degree in Psych. How many years is it? A thesis usually is a usually a document you create in order to gain a honour's degree /masters/doctorate (dissertation). Click to expand...
AngryApple said: Tell me about it. I can get stuff to 3-4 pages front and back easily ..but 20...gosh golly. Them profs must not have lives to have to read them papers. I just realized that when people talk about how many pages something is, they don't mean front and back... Click to expand...

macrumors 68030
I finished my master's thesis a year ago (135 pages) and will soon begin preliminary writing on my dissertation. No real minimum, just as long as I satisfy my advisory committee. Good luck with yours!!
nick1516 said: For anybody who went through college with either a biology/chemistry/computer science degree, what was the longest paper that you have had to write? Click to expand...
Zombie Acorn said: If you are going into computer science writing a paper is going to seem like fun compared to what your final project will most likely be. Click to expand...
Dissertation topic for undergraduate architecture (B.Arch)
Hello there everyone!!
Okay just like any other architecture student am also caught in this dilemma which topic to be selected!!? All I want is that my topic should not be just a topic it should send a powerful message and change the meaning of architecture as it is just not related with buildings.. it is more than that .. that is  what I want to make that evident in my thesis topic.. so please help me out with this!!
i find these types of posts comical. this is the last place you should be looking for the direction of your dissertation. it should be entirely self driven.. of course there will be research and influences in other areas, but the initial spark should be something that is (for the lack of a better word) interesting to YOU. if it isn't you'll never make it through the process, let alone "change the meaning of architecture."
forget this forum and do some soul searching.
Mr./Ms. Alrightalright, thanks for being so straightforwardly rude. It must be comical for u but not for me, I guess I just had doubts and I felt like sharing it...and such a shame u found it comical...
And start talking with some politeness...that will help u out!!
Gys plz help me looking.. For dissertation topic about flooring
Want an idea there? Let us look at the facts.
Take a look around you in architecture today, more talk on politics than technology. Although architects now use 100% developed tools, or close, created by programmers using known accessible technologies, whether Vectorworks, SketchUp, Autodesk or Bentley based, to name a few, they STILL do not hire programmers in house to be an integral part of their "Business Intelligence Model" teams. See the incongruity in that fundamental trend in architecture?
Yet, the forecast is, an architecture firm that takes this seriously today can literally be 4 times faster and more efficient than the rest of the industry which is already 20 years behind the technology curve in 2 years. And the real shame is you do not have to know how to program to know how to apply modern inter-application programming concepts to your production and data management process not to mention web marketing and Web or Cloud project engagement.
The problem is Microsoft and Google and Apple ALL have a secret. It is called the "I Wish it Did This" list and they have applied it from inception, and because they are programmers that REAL LIST is being completed and added to as we speak. For your thesis, you may consider examples of how various architecture design bottlenecks can be broken once and for all to create time for?
1. more design, 
2. more quality control and 
3. getting more jobs. 
Is that not a good reason to consider technology more seriously as an industry?
Imo, find a way to merge true cutting edge technological concepts and trends with known architectural system backwardness and obstacles which can be quantified, and thus, proven to be improvable; so your thesis goes from "Pie in the Sky" ideas everyone has, to tapping these ideas into REALITY in the team all around you.
Since technology is what will continue to change the field of architecture and the world itself, you cannot lose by synergizing your architecture thesis and making a programmer a part of your real world research project. Technology is now global and rampant; and if it is still "disruptive technology" then it is not being applied as it was designed to be used, thus you can teach the entire field of architecture HOW to "roll with the changes" rather than hoping it all goes away. The news is, it is here to stay.
Architects: To start, hire a full-time programmer and tell them what you wish it did, START your own "I Wish it Did This" List today!
It is a problem that must be attacked at the root level in architectural academia and organizations, that is why this is all news to architects today, no they are not "dumb", no one told them the news yet.
Architects are great at giving critiques but they do not take criticism well, so stick to it, the wave is here and it has passed the field of architecture and they will have to catch up, and those who do first can literally devour their competition. True, you still need to be able to design and get jobs, BUT you might as well tap the world-changing technological CONCEPTS which have already done this very thing for the likes of Microsoft, Google and Apple. Believe it or not your "business intelligence model" can benefit from the study of those just mentioned.
If you want to know what age architecture is in just look at the "digital version" 1970s job listings they are now hiring which are production and management aids which merely help them drag their dead horse, rather than resurrecting it with proper technological planning and application at the principle level first. Get them to know the principles of modern technological automation and your whole field will thank you thank you thank you in just 10 years once you get the ball rolling.
Having a background in coding myself, I think the issue with firms not wanting to hire programming professionals isn't because they don't want to but rather they're skeptical as to what they can ACTUALLY do. I certainly don't expect designers to know a thing or two about computer workflow/data management etc. And you mentioned about the educational requirements in tertiary institutes. 5 years of education is a long time for any professional discipline. This 5 years is so tightly packed that only the basics of the profession is covered, e.g. detailing/designing/history/visual programming (recent years)/a bit of management. So honestly, I don't see how that'll change without additional night classes here and there. The silver lining tho, bigger AEC firms are starting to value what programmers can bring to the table and as you mentioned, are certainly increasing their workflow output at a much faster rate are showing the rest of the industry their true capacity. There was a recent appreciation archinect thread for large firms willing to do so.
It is a golden window of opportunity but once it can be shown to monetize a process to allow time to be redirected to at present neglected areas it will pick up speed. But the academic sector also has to catch on.
priyanka17,
Have some mercy on your professors. Do something useful that has not been done before and could be of some interest. Forget building paper buildings for aids people to die in or building for various categories of disabled people to get the pity factor from your prof. The disabled don't want it and it makes your prof want to off himself.  
Here is one: Do something like a study of Frank Lloyd Wright's use of fireplaces in his houses over time. Analyze their size, material, location in the house, ect. and how it became the core of many of his houses, built and unbuilt.  
You could analyze the German Atlantik Wall fortifications in WWII as the very start of the Brutalism School. Your profs might run screaming down the hall with their hair on fire but the written evidence evidence is irrefutable and has recently been the subject of a lot of interest.  
You could analyze pedophile Adolf Loos statement that "Ornament is a crime". If he had said "Art is a crime" people, even architects, would have realized at the start how batshit insane he really was.
In any event, good luck.
Block this user
Are you sure you want to block this user and hide all related comments throughout the site?
× Search in:
All of Archinect
Archinect Partner Schools
Latest School Job Posts
Promotion Eligible Non-Tenure Track Instructional Assistant Professor of Architecture with an emphasis in Professional Practice University of Houston
Director of Interior Architecture - Assistant of Associate Professor (Tenure Track) University of Houston
Tenure Track Assistant Professor in Industrial Design with a Focus on Systems Design and/or UX/UI Design University of Houston
View more academic jobs
News from the Schools
Watch Ryder Cup 2023 Live Stream Free Online and on TV NYC H.igh School.
Watch Ryder Cup 2023 Live Stream Free OnlineTV Channel NYC H.igh School.
Golf Ryder Cup 2023 Live Stream Online and on TV NYC H.igh School.
View all | Schools
Upcoming School Events
The Vernacular Architecture of Canadian Towns: People and Habitat in Rural and Regional Communities - Virtual Exhibition Athabasca University Mon, Jan 16 '23 - Sun, Dec 31 '23
Students as Researchers: Creative Practice and University Education New York Institute of Technology (NYIT) Thu, May 18 '23 - Sun, Nov 26 '23
Panel Discussion: Wendy W Fok's Latest Book, digitalSTRUCTURES University of Southern California (USC) Fri, Sep 29 '23 - Fri, Sep 29 '23
Remember me Not recommended on shared computers
Forgot your password?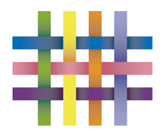 Create Account
About Tapestry
Buy Tapestry
Tapestry Newsletters
Tapestry is GDPR-ready
Tapestry Discussion
Tapestry Encyclopedia
Tapestry Tutorials
Tapestry Trial Request
Undergraduate level study
Dissertation! Ba Education And Curriculum Studies
By Guest, July 17, 2012 in Undergraduate level study
Recommended Posts
Hi everyone i am abt to start my final year at uni to complete my dissertation and final module, i never planned on doing my dissertation and planned on doing my EYP (my setting closed so cant do it).
my past is in early years and i have recently been working in a primary school as a one to one, i am after a topic for my dissertation to get me started over the holidays, to be prepared for sept......................
please help!!!!
Link to comment
Share on other sites.
What are you interested in, lulu? The best advice I was given was to choose something I really cared about and wanted to know more about. Doing a dissertation can be hard work, and unless you're motivated to find the answer to your research question it can be difficult to keep on track.
I had a clear idea what I wanted to do, but if I was doing one now I think I'd make a shortlist, and then do a quick literature search to see what existing research is out there because if there is little or no literature for you to review it will be more difficult.
What are the hot topics at the moment? What issues do you face in your work that might form the basis of a really useful dissertation?
If it helps to know what other subjects people chose, I've done two:-
to what extend does children's gender stereotyping of the colours pink and blue affect their participation in creative (craft) activities and
are worksheets a suitable teaching resource for pre-school children?
Good luck - I loved doing research and I hope you will too! :1b
Scarlettangel
I haven't done my BA research modules (yet!!!) but did do a research project for my foundation .
I am very interested in parent partnership and people's ideas and attitudes about it so I based my work on a question which escapes me now but was to do with how attitudes differed between parents, FS staff and KS1 staff.
It was very interesting but in fact i collected TOO much data for the size of the project!!!
HappyMaz is right you need to think about what you would like to know more about!
Good luck x
Mine was about Risky play and how it develops children's resilience.
I did the contibution and importance of effective preschools on childrens wellbeing and self esteem
i did about the acquistion of pre-reading skills in a pre-school setting
SueFinanceManager
If you worked in early years and now in a school what about transition.....practices that can have a positive/negative effect on children's first few weeks in a new school setting?
aww thanks theses are all really helpfull i have listed some ideas down,
Dissertation ideas
Transition from foundation stage to key stage 1
Children developing with risky play and being adventurous
What happen to EYPS?
OFSTED; grading nursery schools within the whole school
the boy i work one to one with (my current teacher suggest as i have worked with him for over 2.5 years from daycare to school and i could look at how he is under developed from being held back from his parents )
i have chosen to do
Supporting and developing a pupil with global developmental delay to increase his learning and the learning of others.
well that is my title i have yet to find any aims or objectives but i have made a start on my intro xx
My tutor said i cant do the above for my dissertation argh what to do now
want to ask u a question
Lulu, I have removed your email address for security and we can get Narnia to pm you, it is safer
Sue - Admin Team
Guest rainyjaney
sorry you tutor has said" no". Am also about to start my dissertation, supposed to have a proposal written by the end of October but still wavering on the title. Will be interested to hear what you decide on eventually.
have pm'd you x
I'm looking at writing about well being if i do mine in the next few years.
Hi all im new to this but i am currently doing my BA Hons in early years care and education and the dissertation is drowning me !! im doing about " Does the outdoor learning environment have an impact on the holistic development of the pre school child" I chose this due to my love for outdoor learning and now im strugling for reasearch !!! if anyone has any ideas I would appreciate it
As a newbie to the forum you may not have spotted our articles (on the home page see 'Articles' listed in the blue navigation bar on the left hand side) so I picked out a few that might give food for thought. They often have a bibliography at the bottom so that can give a good source for future reading.
Anyway here goes and hope they help;
Nature Deficit Disorder
Taking a Risk? The value of risk and challenge in the early years
The Multi-sensory Approach
Which Came First, the Forest or the School?
LA/Organisation Areas
Online Users
All Activity
My Activity Streams
Foundation Stage Forum Feed
Tapestry Feed
Create New...
Important Information
We have placed cookies on your device to help make this website better. You can adjust your cookie settings , otherwise we'll assume you're okay to continue. ( Privacy Policy )
Undergraduate Research Forum
9th annual cssh undergraduate research forum.
Wednesday, March 22, 2023 1:00-4:00 pm 909 Renaissance Park
CSSH undergraduate students who have conducted research—independently or with faculty, for class or on co-op, completed or still in progress—will present their projects.
Call for Proposals
The call for proposals has ended
The College of Social Sciences and Humanities (CSSH) invites proposals for the ninth annual CSSH Undergraduate Research Forum, to be held on Wednesday, March 22, 2023 12:30 – 5:00 pm in 909 Renaissance Park.
Any undergraduate CSSH student who has conducted original research independently or in collaboration with a faculty member is eligible to participate. Presentations will be 10-15 minutes long and presenters will have the opportunity to discuss their work with the audience.
Proposals should include the student's full name and major, a presentation title, and a 500-word description of the presentation, including a clear explanation of the research conducted and the stage of the research project. They will be reviewed by a committee of CSSH faculty and students.
The research topic is open. Students may present results of research conducted in collaboration with faculty or independently. Presentations may emerge from class projects, research-based co-ops, thesis projects, honors in the major projects, capstone projects, etc. Works-in-progress—that is, the sharing of preliminary results—are welcome.
Students who are selected to participate in the forum will be asked to send a draft of their research paper to a faculty discussant no later than one week prior to the forum. Discussants will provide feedback to students and facilitate conversation at the event.
We look forward to receiving many fine proposals!
CSSH Undergraduate Research Forum Spring 2023
Name * First Last
Email * Enter Email Confirm Email
Additional Presenters (Please list names and majors)
Presentation Title *
Presentation Description * Please provide a 500-word description of the presentation, including a clear explanation of the research conducted and the stage of the research project.
Undergraduate Forum: Frequently Asked Questions
What are the benefits of participating in the utsc undergraduate research and creative forum .
The UTSC Undergraduate Research and Creative Forum gives students an opportunity to gain experience disseminating research, scholarship, and creative activities to an academic community, share their research experience with peers and develop their presentation skills. The forum also provides the perfect opportunity for students interested in becoming involved in research to learn more about the accomplishments and research and creative interests of other UTSC students.
All selected finalists will receive a notation on their transcript as part of  Co-Curricular Record program, and an honorarium.
A digital version of each finalist's poster, or creative display, or presentation recording will be posted on the library website with the option to more permanently archive their work in TSpace .
What is considered a research or creative project for the purposes of the Forum? 
This Forum is ideal for all students completing capstone projects, independent research or creative projects, or other faculty mentored scholarly activities where there are at least preliminary findings to report. Student presentations may include material that has been or will be presented elsewhere, however, students cannot re-submit the same project as in previous years unless there are significant changes or advancements in the final product. 
Acceptable submissions for the Forum can vary widely by discipline.
Examples of research projects may include lab-based, field-based, experimental or theoretical projects that answer basic and applied questions in your field of study.
Examples of creative projects may include visual art pieces, creative writing, digital storytelling (podcasts, storymaps, etc), or performance-based projects.
If you're not sure if your project is appropriate for this event, check with your liaison librarian .
How do I write an abstract? 
Creative Projects: 
Students should submit creative statements as their abstracts.  Creative statements should be introduced to the art, performance, or creative work and include information on media and methods in creating the pieces.  The statements should also include a description of the inspiration for the work, the meaning the work signifies to the student, the artistic influences, and any unique methods used to create the pieces. Students are encouraged to explain the connections of the work with their inspirations or themes.  The statements should be specific to the work presented and not a general statement about the students' artistic philosophies and approaches.  Effective creative statements should provide the viewer with information to better understand the work.  If presentations are based on previous performances, then students may include reflections on the performance experiences and audience reactions. 
Research Projects: 
Abstracts should include a short introduction or background to put the research into context; purpose of the research project; a problem statement or thesis; a brief description of materials, methods, or subjects (as appropriate for the discipline); results and analysis; conclusions and implications; and recommendations.  For research projects still in progress at the time of abstract submission, students should include their anticipated main findings and indicate that results and conclusions will be presented at the Forum. 
Please see U of T's page on  writing abstracts  for additional tips. 
What kind of help is available to students who want to participate in the Forum? 
Contact your  liaison librarian  for help with research skills, writing your abstract and developing your final submission.  
Students are welcome to attend one (or both) of our informal drop-in information sessions on January 31 and February 1 if they have general questions about the proposal or the URCF in general.
Poster and presentation skills workshops and feedback sessions will also be available to all finalists in March (dates TBC) to help them hone their skills as necessary.
Are group assignments or projects eligible? 
UTSC undergraduate groups or teams may participate in the Forum. All students that contributed to the assignment must be listed.
Are part-time students eligible? 
Yes. All students registered in a UTSC undergraduate degree program who are in the process of completing that degree are eligible to apply. 
May I apply to the UTSC Research and Creative Forum if I work at the UTSC Library? 
Yes. All students registered and completing an undergraduate degree at UTSC are eligible to apply. 
May I submit multiple submissions for the Forum? 
No. You may only submit one application to the Forum. However, if you are submitting a group application, you may also submit an individual application. 
The person who knows the most about my project is not the course instructor, but a teaching assistant. Must the faculty support come from the instructor in charge of the course? 
The faculty support letter must come from either the faculty member or the instructor teaching the course. 
What if my project is taking place off-campus? Does the faculty support letter have to come from a UTSC professor? 
As long as a student is pursuing their undergraduate degree at UTSC, the work being done can be with a professor (PI) off-campus. We will accept the support letter from a U of T professor or PI, or your professor at UTSC, whichever you feel is best. 
I am a faculty member and have been asked to provide a letter of support for a student. Are there guidelines? 
Please refer to the  faculty support form .  
What is the application process and timelines?
Creative Project  
Research Project 
Abstracts and creative statements cannot exceed 300 words. Refer to the FAQs for additional guidance on what to include in the abstract and creative statement.  
Ask your faculty supervisor / instructor to complete the  faculty support form  in order to be eligible. 
Successful applicants will be contacted by end of day February 28, 2023.
Finalists will also be invited participate in dedicated scholarly communications and presentation skills workshops and drop-in support sessions in March 2023 (dates to be confirmed). Students are also encouraged to work with their liaison librarians throughout the process.
The finalists will be expected to create a digital research poster or creative display by noon March 27, 2023. This deadline in advance of the Forum is required in order to accommodate printing times and posting information to the library website.
I am a finalist, what do I need to submit for the Forum? 
Finalists will be expected to present a research poster or creative display summarizing their work.
Finalists will receive additional information by email upon their acceptance to the Forum.
You will have the opportunity to discuss your final submission during presentation skills workshops and feedback sessions in March (Details will be emailed to finalists). 
What is the best way to present if we have a group of two or more students? 
It's up to you to decide how you want to present your work – creativity welcome! 
How do I submit my research poster or creative display?  
Send your final submission via email to [email protected] . If the file is to large to send via standard email, you may choose to use  UTSend  or upload your file to your OneDrive and then share the link to the file. Additional details will be sent to the finalists.  
What are the time limits for my presentation? 
Posters and creative displays will be on display through the day from 10:00am-4:00pm. Finalists are expected to be in attendance to present their work for 2 hours, from 1:00-3:00pm, to UTSC faculty, staff, students, librarians, friends and family who are invited to browse all the projects.  Recognizing that attendees will be moving from project to project, you should aim to have a short presentation (no more than 5 minutes) that succinctly communicates your research or creative project to a general audience. 
(Optional) Want to provide a recording of your presentation for the Forum website? Here are a couple of options for you to consider: 
Record your presentation video using a camera, smartphone, or webcam on your computer mimicking a 'live' presentation as much as possible. If you choose to record yourself standing next to your poster on a screen, you may wish to consider projecting it to a larger screen such as a TV instead of your computer monitor. 
Record your video using screen capturing software. Two software options for you to consider are Snagit which is licensed for the University of Toronto or the PowerPoint recordings feature available in Office365. 
Note: Only videos 5 minutes or less in length will be posted to the website. 
May I submit the same research or creative project to the UTSC Undergraduate Research & Creative Prize or the Patricia and Peter Shannon Wilson Undergraduate Research Prize? 
No. UTSC students cannot submit the same assignment to both the Patricia and Peter Shannon Wilson Undergraduate Research Prize  and the  UTSC Undergraduate Research and Creative Forum  and  UTSC Undergraduate Research & Creative Prize . 
However, UTSC students may submit the same project to both the  UTSC Undergraduate Research & Creative Forum  and  UTSC Undergraduate Research & Creative Prize . Please refer to their  respective websites  for additional information on eligibility and submission criteria for each initiative. 
How are finalists selected? 
Submissions to participate in the Forum will be judged by a committee composed of UTSC librarians and staff and a representative from the Office of Vice Principal Research and Innovation. 
The librarians and staff on the selection committee will include individuals with a variety of disciplinary knowledge. Students should take into account that their proposals will also be reviewed by those who are not familiar with their field. A concerted effort will be taken to select students from a variety of backgrounds/disciplines from among the applicants in order to showcase the breath of expertise, excellence, and experiences of the UTSC student population.  
How will information about the Forum be communicated?  
Finalists will be contacted via email. A message will also go out on library social media channels to notify that the finalists have been selected. An open invitation and various reminders to the UTSC community showcasing to come view the finalists' work at the URCF will go out via library and campus communication channels approximately 1 week before the event. 
What are the important deadlines? 
January 31, 2023 10:30-11:30am. 
February 1, 2023 2:30-3:30pm. 
Proposal deadline: February 14, 2023 at 11:59pm EST (midnight)    Extended to February 17, 2023 at 12pm EST (noon)
Finalists contacted: end of day February 28, 2023  
Finalists confirm participation: March 7, 2023 
Finalists skill building workshops and feedback sessions: March 2023 (dates to be confirmed)
Final submission deadline: March 27, 2023 12:00pm EST - noon
URCF: April 4, 2023 10am-4pm. Finalists expected to be present for 2 hours from 1-3pm.
Any other questions? 
Contact your  liaison librarian .
If you have a disability/health consideration that may require accommodations, please advise  Nina Adamo  or the  AccessAbility Services Office  before the submission deadline.
Northeast Modern Language Association >
Convention >
Undergraduate Forum
The Annual Convention annually features a separate Undergraduate Research Forum in the form of poster presentations.
Students are invited to give 3- to 5-minute presentations on their research followed by a networking event. This is an opportunity for aspiring scholars to discuss their research with peers, graduate students and faculty, and to be awarded prizes by NeMLA's various constituencies. Join us and vote for your favorite presentations and posters!
ON THIS PAGE:
Call for abstracts.
Submit a 300-word abstract, a bibliography, and 100-word bio by November 15 . Students can receive mentorship on writing and structuring their presentations.
Sample Abstracts
The Paradoxical Nature of Women Travel Writers: Transcending & Reinforcing Boundaries
This presentation will analyze the paradoxical experience of female German travel writers in the long 19th century, who were able to transcend gender boundaries through their travels but also reinforce stereotypes and entrenched ideas of other cultures in their writings. Through close readings of excerpts from Ida Pfeiffer's Eine Frauenfahrt um die Welt and Ida von Hahn-Hahn's Orientalische Briefe , I will analyze how the observations, actions, and language used by each woman are used to form her colonial identity. In particular, to what extent is she able to transcend the societal gender barriers of her time, and how do her interactions with and commentary on foreign peoples inform her identity? These women use the colonial sphere as a means to step outside conventional gender roles and form a hybridized individual identity, which is dependent on colonial ideas of Western dominance and superiority. As my reading of Wildenthal et al.'s article "The German Colonial Imagination" suggests, women who, like Pfeiffer and Hahn-Hahn, interacted in the colonial sphere were often champions of their own agency and autonomy, but did not extend this progressiveness to the native population. Hahn-Hahn and Pfeiffer's writings about the foreign cultures and people they encounter largely focus on women, which appears to be both productive in forming their own identity and notably one-sided. Finally, I will examine these women's writings in the context of Germany's own unique colonial experience. The relative lateness of Germany's colonial endeavor is significant in analyzing these narratives because German colonial consciousness informed beliefs about the colonial or Oriental "Other" long before Germany's first physical colonies.
Across the Sea, Upon the Stage: Early Modern Depictions of Immigrants
The uptick in xenophobic and anti-immigrant rhetoric by European and American leaders during the last decade has been mainly spurred by the horrific Syrian Civil War and the resulting influx of refugees and asylum seekers to European Union countries and the United States. But hostility towards refugees is certainly not new, nor is the public outcry against refugees simply a recent phenomenon spurred on by nationalist leaders. The roots of xenophobia may, as Stephen Greenblatt points out in a 2017 New Yorker article, be "quickened…by the same instinct that causes chimpanzees to try to destroy members of groups not their own," an instinct of fear towards the other (July, 10th & 17th). Indeed, reactions against "alien" presences can be seen frequently in the history of literature, perhaps no more strikingly than the early modern drama Sir Thomas More , co-authored by William Shakespeare. That play opens with civilian riot, and was produced at a point when anti-immigrant tensions were alight in Elizabethan London, and the play was censored and probably never performed for fear of inciting further uprisings.
My presentation will focus on dramatic representations of xenophobia and immigrant experience during the reigns of Queen Elizabeth I and King James I. In particular, I will examine the boisterous genre of city comedy, including Thomas Dekker's The Shoemaker's Holiday and Ben Jonson's The Alchemist , in order to highlight how Early Modern Londoners viewed these "aliens" as both threats to their forming national identity and assets to the burgeoning mercantile community. I will also take into account how, within the genre of city comedy, these foreign subjects are most often heard about instead of heard from, since the great majority of authors within the early modern dramatic record are, of course, English natives.
Students should present clear and innovative arguments that put their unique insights in conversation with existing scholarship (secondary sources). Each year, the Undergraduate Forum sessions will be organized around our conference theme .
Accepted students will be notified by early December and can receive mentorship on writing and structuring their presentations.
Undergraduates accepted to present receive
full access to conference events and workshops
opportunties to network with professors, graduate students, and peers in your chosen field
the opportunity to win prizes
Registration is $75 for undergraduate students, and the membership fee is waived. Submit an abstract here by clicking on the session of interest. To register, create a username account or log into a preexisting account.
Networking Event
Following the Undergraduate Forum, please join us for an event allowing our undergraduate student members to network with faculty and graduate students in their field of study and to practice discussing their research and aspirations for graduate study in a professional setting.
Past Participants
Do Quyen Pho & Ha Vy Do Nguyen, Fulbright University Vietnam, "'The Vacant Chair' in Vietnam: Resilience, Silience, and Silence in Postwar Context"
Mario Ulloa, University of New Mexico, "Recognition Discourses in Post and Neocolonial Films"
Britt Cranmer, SUNY Fredonia, "Expressing Gender-neutral Identities in the Spanish Language Classroom"
Claire Waldrop, Ohio University, "The Horrors of A Patriarchy: The Final Girl Trope and the 'Finnsburg Episode'"
Jamie Aciukewicz, University of Massachusetts Lowell, "Resilience in the Hispanic Immigrant Community of Lowell, Massachusetts"
Madeline Crosby, SUNY Buffalo State College, "The Potential of Feminist Metaphysics for Trans Futures: Analysis Through Creative Non- Fiction"
Kyra Krzywicki, University of Scranton, "Taylor Swift's Lyrics: Catalyst for Adolescent Girlhood in America"
Julianna Caskie & Connie Ulm, Lehigh University, "Creating Resilient Intergenerational Political Communities Through Regional LGBTQ+ History"
Yuheng Deng, Haverford College, "Resilience through Trauma: Word and Image in Republican Era Propaganda Broadsheets in 1927"
Marissa Traglia, Susquehanna University, "Consumption and Capitalism Within Women's Bodies in Short Stories Written by Latin American Women"
Martin Zwergel, College of Wooster, "Empathy in Practice: A Comparative Analysis of Audience Implication in STAMPED and Even the Rain "
Hannah Krull, SUNY University at Buffalo, "Queered Appalachia: Rural Working Women and the Embodied Landscape"
Sophia Ross, St. John Fisher College, "'Girl Crimes' Are Resilience and Rage: Zines as Modern Tools for Social and Political Action"
Zanaya Hussain, SUNY University at Buffalo, "Female Factory Workers and the Push for a New Wave of Feminism in China"
Aoife Clune, SUNY Buffalo State College, "The Prevalence of Book Bannings and How They Threaten Students' Free Expression"
Julia Platt, Ohio University, "Life Outside the Boundaries: The Resilience of Patriarchy Through Language"
Victoria Canales, University of Texas at Austin, "'Sick With Rot': Memory, Control, and Haunted Houses in Wuthering Heights and Mexican Gothic "
Hawa Saleh, Canisius College, "Oh the Melodrama!: Melodrama in Crane's Maggie and Yezierska's 'Children of Loneliness'"
Katie Koeppl, College of Wooster, "Revisiting the Indigenous Character Daniel and Themes of Discrimination in Even the Rain "
Billie McClosky, St. Lawrence University, "Understanding the Iranian Women's Movement: Mobilization and Advocacy for Gender Reform"
Xiomara Jean-Louis, Rensselaer Polytechnic Institute, "The Haitian Crisis: Resilient Theologies and Applications of Postcolonial Thought"
Ayesha Jilani, Forman Christian College, "Capitalist Metaphors in Parasite "
October Heffner, Lake Forest College, "Analyzing Romantic Comedies from an Intersectional Feminist Lens"
Le Nguyen, Fulbright University Vietnam, "Cinematic Language in Thi Bui's The Best We Could Do and Nhã Ca's The Mourning Headband for Hue "
Andrea Tapia, St. John Fisher College, "The Rules of Writing: How the Standardization of Linguistic Expression Defined Black Feminism"
Christopher Sac, "Resilience through the Forced Creation of a Black Male Street Identity in The Other Wes Moore"
Jubie Tan, "Creative Learning During the COVID-19 Pandemic"
Glik Koffink, "Bleeding Out: A Trans-feminist Care Analysis of Mary Shelley's Frankenstein (1818)"
Riley Kelfer, "'Unguessed Kinships': Reading Care Amid Violence in Cormac McCarthy's Border Novels"
Yuchen Lu, "17th Century Ephemeral Literature: Machine Learning in Understanding Ordinary Lives in London"
Amy Weng, Charlotte Lim, Heidi Smith, Dan Reznichenko, Ioana Lungescu, "Caring for a Corrupt Corpus: Ethical and Legal Standpoints on English Consumption (1660–1714)"
Abhishek Devarajan, "Ethical Consumption Before Capitalism"
Martin Dolan, "Questions of Canon in Gilbert Hernandez's Palomar Comics"
Madison Blair, "Gynecological Misrepresentations in Medieval Europe"
Alexander Paredes-Ruiz, "Imperial Exotification and Theatrical Ahistoricism in Peter Shaffer's The Royal Hunt of the Sun"
Celene Sui, "Language of Care in Popular Narratives of Feminist Sexual Harassment Allegation in China"
Aymon Langlois, "Towards a More Social Social Model"
Arianna Robertson, "Representations of Language and History in Postcolonial French-Algerian Women's Autofictions"
Julia LaPlante, "Trauma, Class, and Care in Wuthering Heights"
Aniyah Adams, "'Une histoire tue est une histoire tuée' : Unsilencing Haitian History in the works of Agnant"
Margaux Trexler, "The Pardoner's Interruptions of the Wife of Bath: Three Explanatory Theories"
Ye Ram Kim, "A Language of One's Own: Multilingualism in Amazigh Literature"
Elizabeth Lowney, "Madre Tierra: Identity and Voices in Afro-Diasporic Poetry"
Hannah Appelhans, "Friendship in Horace's Ode 2.6 through German and English Eyes: Hölderlin and Conington"
Maria Smith, "The Effects of Racialization and Exoticization of Afro-Caribbean Women Immigrants in Spain"
Jillian Lunoe, "Those Who Live Behind the Walls: The Reflection of Care in the Physical Environment"
Grey Nebel, "The Construction of Gender Identity and Patriarchal Systems in Postcolonial Maghreb"
Lucia Wang, "Miss Castaway: The Anti-miscegenation In Anna May Wong's 1920s Films"
NeMLA Board Choice Award
JESSICA GOLDSCHLAGER, "Embracing an Interdisciplinary Approach within Disability Studies and Composition Theory"
Honorable Mention: MAXWELL AARONSON, "Dreams versus Reality: Representations of French Immigration Policy in Gomis' L'Afrance"
Membership Choice Award
(TIE) MILENA GERMON, "'Big Mean Sweaty Dykes Looking for Trouble': Working Class Lesbian Culture and Organized Labor"
(TIE) MARTINE FREDRICKSON, "'What Makes a Monster and What Makes a Man': The Victimology of Monster Fiction"
Best Engagement with Current Trends/Global Climate
MADELON MORIN-VIALL, "Grief, Mourning, and Remembrance: Reading Hamlet in the Age of Coronavirus"
Honorable Mention: OLIVIA FRISON DE ANGELIS, "Substituting One Imagined Community For Another: How Tourist Bait Damages the Essence of a Country"
Honorable Mention: MATTHEW NIEMIEC, "¿Bienvenides a todes? A Study of Gender Neutral '-e' Adoption in Spanish-language Media"
Best Use of the Conference Theme
TAMMUZ FRANKEL, "An Unbodied Joy: Explorations in Ahuman Humanities"
Honorable Mention: CLAIRE CAI, "Class Alienation in Gerhart Hauptmann's 'Lineman Thiel' (1888): An Economic and Literary Analysis "
Honorable Mention: ALEX GUPTA, "Animal Talk: Theorizing Humanimal Literacy in Elias Khoury's Yalo"
Most Compelling Research in Women's and Gender Studies
MILENA GERMON, "'Big Mean Sweaty Dykes Looking for Trouble': Working Class Lesbian Culture and Organized Labor"
Honorable Mention: CAL TURNER, "Codpiece Daughters and Good Men: The Social Life of the Virtuous Virago"
Honorable Mention: JULIA GRIFFO, "Transgressive Spanish Women and Their Agency through Film Industries in Spain and United States"
Best Visual Presentation/Poster
ZIJIA ZHUANG, "The Influence of Oscar Wilde's Fairytales on the Birth of Chinese Children's Literature"
Honorable Mention: REBECCA DINGLE, "The Linguistic Landscape of Korean Popular Culture"
Best Oral Presentation of the Project
JUSTIN GARIBOTTI, "Countering the Problem of Untranslatability in World Literature: The Case of José María Arguedas"
Honorable Mention: LIBBIE DEPASTINO, "Magical Realism: Exposing and Challenging Colonial Forces"
Best Interdisciplinary Project
ALBERT SUN, Donald Pepka, Daisy Zhan, and Andrew Scofield "Machine Learning and the Consumer Revolution"
Honorable Mention: JESSICA SALLER & JAY CARREIRA, "Investigating the Use of 'To Have' and 'To Be' Statements Within Mental Health"
Honorable Mention: HEATHER HARTMANN, "How Intellectual Property Rights Have Reformed the Idea of the Author"
Honorable Mention: SERENA LUCKHOFF, "Disembodied Cognition: Constructing a Barrier Between Language and Emotion"
Best Use of Sources/Theory
ALICE JACKSON, "Thresholds of Interiority"
Honorable Mention: ALEXANDRIA ROSS, "Slight of Hand Femininity: The Manipulation of Femininity in Gillian Flynn's Gone Girl"
Caroline Lunt, Colby College, "Charlotte Brontë's Juvenilia: Interpretations of African Land and European Presence"
Honorable Mention: Olivia Klein, Simmons College, "India's National Identity as an 'Imagined Community:' Magical Realism in Midnight's Children"
Best Poster Determined by NeMLA Members
Elia Agudo, Delaware State University, "My Guy Pretty Like a Girl: The Impact of Nonheteronormative Hip Hop on Urban Youth Identity"
Honorable Mention: Alejandra Mena Serranía, Brown University, "Secondary Characters: Family Narratives between Autofiction and Memorialization"
Women's & Gender Studies Caucus Most Compelling Research Award
Cara Mackenzie, Simmons College, "It Is Time to Stop Forgetting: The Reenactment of Women's Trauma in Irish Literature"
Honorable Mention: Matt Nilsen, University of Connecticut, "Patriarchy and Sexual Stasis in Edna O'Brien's The Country Girls Trilogy"
Best Visual Presentation
Azariah Kurlantzick, Clark University, "Dybbuks and Destruction: Explorations into a Yiddish Gothic"
Honorable Mention: Riley Lampert, University at Buffalo, "Intimacy, or Friendship': Sexual Identity in Victorian Vampire Fiction"
Best Oral Presentation
Andrew Fleming, Wesleyan University, "Understanding the Role of Social Salience in the Dialectal Convergence of U.S. Spanish"
Honorable Mention: Ashely Fenstermaker, Hunter College, "Workspaces for the Individual: Bloomsbury Rooms and American Office Design"
Best Source Integration
Chris Connors, University of Missouri-Kansas City, "Oppression and Cultural Autonomy: Scalped and the Paradox of Owning Marginalization"
Honorable Mention: Elvin Meng, Johns Hopkins University, "Paratextual Manchuness: Translation and the (Re)Construction of Identity"
Best Use of Interdisciplinary
Kaetlyn Arant, Amherst College, " Zola et la Genèse de la Contagion : Women as Purveyors of Disease in Nana and Le Docteur Pascal "
Honorable Mention: Sophie Call, Wellesley College, "Language Policy and the Integration of Alliance Israélite Universelle Schools into Thracian Society"
Honorable Mention: Jose-Romarah Chery, University at Buffalo, "Eugenics in the United States from the 1900s-1970s"
Best Poster Determined by the NeMLA Board
Amanda Judah, Boston College, "Censorship and Identity in 17th-century New England and New Spain"
Honorable Mention: Parker Chase, University at Buffalo, "The American Melting Pot: How Language Use on Twitter Builds the '--- American' Identity"
Best Poster Determined by Exhibitors
Jake Pawlush, University at Buffalo, "Queen Elissa: The Roman Adaptation of a Carthaginian Deity"
Honorable Mention: Kit Pyne-Jaeger, Cornell University, "My Own Body a Banquet: Dracula and the Necromancy of Appetite"
Megan Conley, University of Maryland College Park
Leah Headley, Hendrix College
Alicia Maners, Harding University
Emma Scheve, University of Portland
Qingyang Zhou, University of Pennsylvania
For questions and further details, please contact [email protected] .
http://www.ietsweb.net/online_payment/index.php, Online Payment http://www.ietsweb.net/online_payment/index.php, الدفع الإلكتروني Online Payment
https://www.google.com/a/effat.edu.sa/ServiceLogin?service=mail&passive=true&rm=false&continue=https://mail.google.com/a/effat.edu.sa/&ss=1&ltmpl=default&ltmplcache=2, Students Email https://www.google.com/a/effat.edu.sa/ServiceLogin?service=mail&passive=true&rm=false&continue=https://mail.google.com/a/effat.edu.sa/&ss=1&ltmpl=default&ltmplcache=2, بريد الطلاب Students Email
https://blackboard.effatuniversity.edu.sa/, Blackboard https://blackboard.effatuniversity.edu.sa/, نظام (Blackboard) Blackboard
https://bannerxe.effatuniversity.edu.sa:8001/ssbprod/twbkwbis.P_WWWLogin , Banner for Students https://bannerxe.effatuniversity.edu.sa:8001/ssbprod/twbkwbis.P_WWWLogin , نظام (Banner) للطالبات Banner for Students
https://ssl-vpn.effatuniversity.edu.sa/dana-na/auth/url_default/welcome.cgi, Technology Gateway https://ssl-vpn.effatuniversity.edu.sa/dana-na/auth/url_default/welcome.cgi, البوابة التقنية Technology Gateway
https://www.office.com, Office 365 https://www.office.com, Office 365 Office 365
https://forms.gle/1VATuZ2wtb3xFdQV8, Graduation Clearance https://forms.gle/1VATuZ2wtb3xFdQV8, إخلاء طرف الخريجين Graduation Clearance
https://coursera.org/programs/976404ba-4574-4a05-b8b3-b09b3e10bd53, Coursera for Students https://coursera.org/programs/976404ba-4574-4a05-b8b3-b09b3e10bd53, برنامج (Coursera) للطلاب Coursera for Students
https://coursera.org/programs/effat-university-learning-program-1-9615t, Coursera EYE Program https://coursera.org/programs/effat-university-learning-program-1-9615t, برنامج (Coursera EYE) Coursera EYE Program
https://coursera.org/programs/effat-university-learning-program-3-yat41, Coursera AMB Program https://coursera.org/programs/effat-university-learning-program-3-yat41, برنامج سفيرات عفت Coursera AMB Program
https://outlook.office.com, Employees Email https://exchange.effatuniversity.edu.sa, بريد الموظفين Employees Email
https://exchange.effatuniversity.edu.sa/owa/, Departmental Email https://exchange.effatuniversity.edu.sa/owa/, بريد الأقسام Departmental Email
https://effatportal.effatuniversity.edu.sa, Employees Portal https://effatportal.effatuniversity.edu.sa, البوابة الداخلية للموظفين Employees Portal
http://helpdesk.effatuniversity.edu.sa:8888/, Helpdesk System http://helpdesk.effatuniversity.edu.sa:8888/, نظام الدعم التقني (Helpdesk) Helpdesk System
https://hdrw.fa.em2.oraclecloud.com/fscmUI/faces/AtkHomePageWelcome, HCM Fusion https://hdrw.fa.em2.oraclecloud.com/fscmUI/faces/AtkHomePageWelcome, نظام الموارد البشرية (Fusion) HCM Fusion
https://www.effatuniversity.edu.sa/English/Student-Life/Why-Choose-Effat/Campus-Services/Pages/Campus-Services-Registration.aspx, Campus Services https://www.effatuniversity.edu.sa/Arabic/Student-Life/Why-Choose-Effat/Campus-Services/Pages/Campus-Services-Registration.aspx, خدمات الحرم الجامعي Campus Services
Media center
Queen Effat Legacy
IQRA Core Values
Effat Vision, Mission, and Goals
Code of Ethical Conduct (Tarbawyyat)
History And Heritage
Board of Founders
Board of Trustees
Chairperson Message
Honorary Advisory Board
Effat University Charter
Organizational Structure
Partnerships
Intellectual Awareness
Sustainability
Civic Engagement
Effat Industropedia Academy
Effat Beneficiary Relations Center (Tawasul)
Accreditation, Awards, Certification, and Ranking
Effat Fact Book
Effat Directory
Leadership at Effat
Strategic Plan 2022-2027
Effat 20th Anniversary
Effat College of Humanities
Effat College of Business
Effat College of Engineering
Effat College of Architecture & Design
Preparatory Year for Graduate Programs
PhD in Business Administration
Master of Science in Clinical Psychology
Master of Science in Translation and Interpreting
Master of Science in Finance
Master of Science in Architecture and Urbanism
Master of Science in Energy Engineering
Course Offering
Tuition and Fees
Offers & Discounts
Tell us your Interest
General Education Program
Effat English Academy
Testing Services
Undergraduate Course Catalogue
Graduate Course Catalogue
Academic Calendar 2023-2024
Majors and programs
Regular Student
Transfer Student
Visiting and Auditing
Tuition and Fees for Undergraduate
Tuition Calculator for Undergraduate
Ready to Apply
Tuition and Fees for Master and PhD Programs
Tuition Calculator for Mastrer Degree
Visiting Student
Scholarships and Financial Aid
Arabic as a Foreign language
Red Sea cultural Immersion Program
Visa Residency Process And Requirement
Overseas Students Application Deadline Information | Effat University
Scholarships
Financial Aid
Effat University Scholars
Undergraduate Study & Examination Bylaws
Graduate Studies Bylaws
Personal Interview
Business Innovation and Entrepreneurship
E-Arabization
Smart Building
Virtual Reality
Entrepreneurship Scientific Chair
Islamic Finance Scientific Chair
Queen Effat Legacy Research Chair
Environmental Design of Buildings Lab
Leadership in Energy and Environmental Design (LEED)
Positive Psychology & Well being
Construction and Material Testing Lab
Fabrication Lab
Urban Design Lab
Communication, Electronics and Power and Control Systems Research Labs
Computing Research Labs