Faculty of Commerce
Commerce UG Calendar
Commerce PG Calendar
Commerce Whiteboard
Faculty of Commerce Dean
Transformation in Commerce
Undergraduate Commerce Students' Council
Commerce Deputy Deans
Commerce Dean's Office
Commerce Faculty Office
Commerce Finance Office
Commerce Short Course Unit
Accounting Staff
Economics Staff
Commerce EDU Staff
Finance and Tax Staff
Information Systems (School of I.T) Staff
Nelson Mandela School Staff
Actuarial Science Staff
Applied Management Staff
Marketing Staff
Organisational Psychology Staff
Professional Communication Unit Staff
College of Accounting
Finance and Tax
School of Economics
Education Development Unit (EDU)
Information Systems
School of Management Studies
The Nelson Mandela School of Public Governance
Commerce IT (IT support)
Prospective Students
Undergraduate Studies
Undergraduate Orientation
Postgraduate Studies
International Students
Transferring Students and Credits
Research Unit Training Courses
Accounting and Bookkeeping Online Short Courses
Business Leadership Online Short Courses
Business Management Online Short Courses
Data Analysis Online Short Courses
Finance and Investment Online Short Courses
Fintech Online Short Courses
HR and Training Online Short Courses
Information Technology Online Short Courses
Management Online Short Courses
Marketing Online Short Courses
Project and Operations Management Online Short Courses
Public Sector Management and Accounting Online Short Courses
Commerce Online Curriculum Planner
Change of Curriculum information
Student Advisors
Information for Postgraduate Students
Useful links
Commerce Students' Council
Commerce Faculty Downloads
Research units in Commerce
Ethics in Research
Master's Dissertation Information
NRF-Rated Researchers
Current News
Archived Faculty of Commerce news
After consultation with the supervisor, a candidate hoping to graduate in December 2023 or March / September 2024 is required to submit via PeopleSoft to the Faculty Office:
Intention to Submit Form  
COM01a - Dissertation Open Access Suppression (if applicable)
Please see  Student Upload Thesis/Dissertation for Examination Guide.  
Please check your PeopleSoft within a week to see if your service request was accepted or declined. If no action was taken, please contact the Faculty Office. 
The final dates for submission of dissertations are:
Intention: 04 April 2023
Submission of dissertation: 30 May 2023
Please read the notice about 2024 graduation
Students who submit their corrections by  30 September 2023 and meet  the requirements for their qualification may be able to attend a  graduation ceremony in December 2023.
A letter of completion may be issued if required before the graduation ceremonies. Please get in touch with [email protected] .
After consultation with the supervisor a candidate hoping to graduate in March/April or the end of the year is required to submit via PeopleSoft to the Faculty Office:
Plagiarism Declaration
Declaration and Rebate Form
Dissertation
A copy of your unofficial transcript from PeopleSoft
Please see  Student Upload Thesis/Dissertation for Examination Guide.
In order to qualify for your Masters degree and be able to attend graduation, you must meet all the requirements for your degree, these may include but are not limited to:
Successfully completing your dissertation component
Passing all necessary coursework
 A copy of the finalised dissertation is uploaded on PeopleSoft –  Library Upload Guide.
What does 'qualify' mean?
A student qualifies when he or she has met the requirements for the degree/diploma which is ratified by the FEC and approved by SEC. Graduation may take place weeks or even months after this approval process.  A student may apply for a transcript which will show that the qualification has been completed and that graduation will take place on a date sometime in the future. 
What does 'graduate' mean?
A student graduates at a congregation of the University of Cape Town. That is, a graduation ceremony where the degree or diploma is conferred upon him/her. The graduation date appears on the certificate and transcript. Kindly note that the University of Cape Town does not undertake to reach a decision on the award of the degree by any specific date.  We will inform you once your examination process has been completed.
Please note that if you intend submitting your Master's dissertation for examination between December and before the academic term commences the following year, you will not be required to register.
If you submit your dissertation after the term commences you must re-register by the date set out on the registration programme. If you do not register and you submit your dissertation for examination, your dissertation will not be sent off for examination until you have re-registered.
A rebate on the annual academic fee for a masters' dissertation is granted in the second or subsequent year in which the dissertation is being completed.
Refer to the  Fees Handbook  (No. 8.2) for the exact fees and deadline dates.  Kindly note that these are not Faculty deadline dates, but fee deadline dates.
Where a student is required to revise and resubmit a thesis or dissertation the appropriate academic fee will apply (refer to Fees Handbook, No. 8.3):
Where a student is required to revise and resubmit a thesis or dissertation the academic fee will be charged per quarter (i.e. if the candidate must work for up to one quarter, the student will pay 25% of the full fee; for up to two quarters, he/she will pay 50% of the full fee and so on).
Note: Full annual fees will be billed from the date on which the student is notified to revise and resubmit and any fee rebate will be processed on resubmission.
Should you be entitled to a rebate, this will only take effect once we know the outcome of your dissertation.
Please email the  Commerce Faculty HDC  with any queries. 
UCT Libraries
African Studies
Commerce, CHED & Enterprise
Engineering & the Built Environment
Government Publications
Health Sciences
Give feedback
Suggest a purchase
Jagger Library Recovery
Books, articles and more
Databases A-Z
Google Scholar
Manuscripts & Archives
Find items on the shelf
Special Collections
Digital Collections (ibali)
Theses & Dissertations
Institutional Repositories
Suggest a Purchase for the Libraries
Print, copy, scan
Study Spaces
Training & Workshops
Course Reading Lists
Digital Library Services
Accessibility Services
GIS Support
Scholarly Communication and Publishing
Virtual Library Support
All Services & Tools
Renew items
Short Loans
Interlibrary Loans
Information for other libraries
Subject Guides
Subject Librarians
Referencing Help
Research Data Management
Open Publishing
Chancellor Oppenheimer Library
Bolus Herbarium Library
Built Environment Library
Brand van Zyl Law Library
Bongani Mayosi Health Sciences Library
Hiddingh Hall Library
Institute of Child Health Library
WH Bell Music Library
Library Annual Reports
Library Hours
Library Maps
Access and Membership
Part-time jobs for students
Staff Directory
Rules & Guidelines
Careers in Libraries
Noticeboard
News Archive
Jagger Recovery
South African Library Week
Library Orientation
Student Assignment/Project Guide
Using the Library
Study Resources
Research Resources
Teaching Resources
Help Videos
for Persons with disabilities
UCT Masters and Doctoral theses
The Libraries hold all UCT masters and doctoral theses. Honours theses are kept by the academic departments to which they were submitted. Access UCT theses on the UCT institutional repository, Open UCT.

International Theses
Visit the Libraries Theses and Dissertation subscription databases.
Open Access Publishing
UCT Open Access policy
Guidelines to the UCT Open Access policy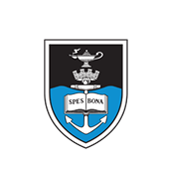 Planning your postgraduate studies for 2022/2023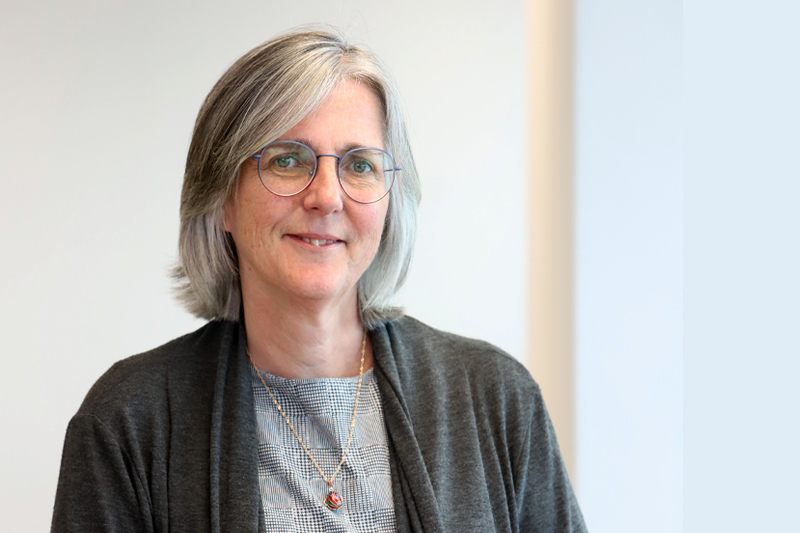 Dear postgraduate students and supervisors
We are sprinting towards the halfway mark of 2022. Now is a good time to take stock of your progress in your postgraduate studies and to plan for the next stage. You may be getting ready to submit your final report, dissertation or thesis; or you may be making sure that you have appropriate support in place to complete your studies in good time.
Here are some guidelines to assist you in submitting your thesis or dissertation, and in accessing resources and funding your studies in 2023.
Preparing to submit your thesis or dissertation
If you are a research-centred postgraduate student who is 18 months or more into your master's programme or 2½ to 3½ years into your PhD programme, it is time to consider your readiness to submit. You need to start planning this with your supervisor, if you have not already done so.
To aim for December 2022 graduation, you will need to submit in early July and your final results will need to be on the system by 31 October. Those who submit in mid-July will also meet the 50% fee waiver deadline of the first day of the second semester. (There is also a deadline for the 25% fee waiver at the start of the fourth quarter.)
Please declare your intention to submit your dissertation or thesis six to eight weeks before submitting, to ensure that examiners are appointed and the examination process proceeds in good time. If you are thinking of July submission, you should be onto this straight away! You can do so via the PeopleSoft platform.
See further guidelines on how to complete the Intention to Submit form .
When you are ready to submit, you can go through a helpful overview of the digital submission of a thesis/dissertation for examination .
Assistance and resources at hand
Postgraduate study is a stretching experience at the best of times. I encourage you to make use of the people and resources that the University of Cape Town (UCT) makes available to you. They can help you maintain your momentum through your studies and become "unstuck" when the going gets tough. Knowing when and how to draw on help is an important skill, not only for postgraduate studies but also for life.
Everyone hits a rough spot now and then. Being wise enough to ask for help can make all the difference. It is a sign of strength and commitment to your future.
For admin support: contact the postgraduate administrator in your faculty or the Office of Postgraduate Studies .
For workshops, webinars and an opportunity to join our postgrad community: consult the postgraduate events calendar and join the events that are relevant to you.
For support with your writing: check out these resources and services .
For career guidance: schedule a session with the UCT Careers Service .
For mental health support: contact the Student Wellness Service .
You can also DM @UCTpostgrads on Twitter with your questions.
Funding your postgrad studies in 2023
Start applying now if you plan to register for the first time in 2023. Funding application deadlines are earlier than admission application deadlines. You do not need to have received a study offer to apply for funding. In fact, it is best to apply for both at the same time, after checking the funding application deadlines of the Postgraduate Funding Office.
Current funding opportunities are listed on our online noticeboard and on @UCTpostgrads .
If you need help with your funding applications, book a free consultation with the Postgraduate Funding Office team.
If you received National Student Financial Aid Scheme (NSFAS) funding for your undergraduate degree, please ensure that you apply for the UCT Postgraduate Financial Aid scholarship (formerly known as 10A funding) through the Postgrad Funding Office by the cut-off date of 31 October 2022. Unlike undergraduate funding through NSFAS, all postgraduate scholarships and fellowships are competitive. They are not automatically awarded simply by applying for them.
You can apply for more than one scholarship simultaneously and there are no penalties for doing so. Many of our students cover the cost of their studies and living expenses through more than one scholarship and bursary. It's a good idea to apply to all the scholarships for which you're eligible. The intro to funding brochure contains all this information and more to help you get started.
I also suggest that you request a mid-year review meeting with your supervisor to take stock of your progress and plan for the coming semester. Taking time to plan now is a wise investment in your future.
Congratulations to each of you on completing the first semester and on your progress over this time. I wish you strength to overcome the challenges you face and much success in the semester ahead.
Professor Sue Harrison Deputy Vice-Chancellor: Research and Internationalisation
From the UCT Executive
Campus Announcements
Please view the republishing articles page for more information.
Daily News RSS
Latest articles, embed article.
By embedding this news article on your site you are agreeing to the University of Cape Town's terms of use.
Civil Engineering
Civil engineering at UCT
Management Team
Prof Pilate Moyo
Prof Mark Alexander
Prof Neil Armitage
Prof Roger Behrens
Prof Hans Beushausen
A/Prof Kirsty Carden
Ms Faridah Chebet
A/Prof David Ikumi
Dr Theo Harding
A/Prof Denis​ Kalumba
Mr Gundo Vhusani Maswime
Ms Teboho Mofokeng
Dr Siddique Motala
Mr Kenny Mudenda
Dr Obiora Nnene
Ms Lita Nolutshungu
Dr John Okedi
A/Prof Dyllon Randall
Prof Sebastian Skatulla
Prof Marianne​ Vanderschuren
Prof Alphose Zingoni
Prof Mark Zuidgeest
Administrative Staff
Technical Staff
Frederik de Ridder
Jacqueline Gooch
Abbas Jamie
Bongani Mthombeni-Möller
Gamelilhe Sibanda
Bachelor of Science (Eng) in Civil Engineering
Admission requirements
Virtual Open Day
Apply to UCT
MSc in Engineering specialising in Civil Engineering
Civil Infrastructure Management and Maintenance (CIMM)
Geotechnical Engineering
Structural Engineering and Materials (MSEM)
Transport Studies
Water Quality Engineering
Doctor of Philosophy
Degrees and funding
Dates and Fees 2023
Registration
Academic conduct
UCT support services
The application process
International applicants
Apply today
Centre for Transport Studies
Computational Continuum Mechanics Research Group (CCM)
Concrete Materials & Structural Integrity Research Unit (CoMSIRU)
Geotechnical Engineering Research Group
Structural Engineering and Mechanics Research Group
Urban Management
Urban Water Management
Water Research Group
News archive
Handbooks and rules
Candidates for postgraduate degrees must carefully read the appropriate degree/diploma rules set out in these handbooks, available at UCT Handbooks : 
Engineering & the Built Environment Faculty Postgraduate Handbook
General Rules and Policies (Book 3)
Student Support and Services (Book 5)
Supervision and attendance at the university
During the period of his/her registration, a higher degree candidate will be expected to be available to attend at the University for discussion with his/her supervisor. For persons who are not on Campus or who are based outside Cape Town the general rule for PhD candidates for many years has been that a supervisor may require one year of attendance during the total period of registration for the degree. For Master candidates the guideline has been one month per annum of attendance while registered for the degree. Nowadays, given the ease of communication by means of fax or email, a supervisor may at his/her discretion modify the attendance requirement. However, a candidate must be prepared to make him/herself available for discussion at the University if required.
Faculty best practice with respect to roles and responsibilities
Responsibility of the student:.
To accept that the primary responsibility for his/her education rests with the student.
To demonstrate a reasonable work ethic and to make every effort to meet the normal throughput rate (2 years for a Masters student, 4 years for a PhD student).
To share ideas and to work collegially.
To participate in and to contribute to the life of the department.
To assist in the mentoring and orientation of fellow students from outside Cape Town.
To commit to co-publication with the supervisor.
To commit to constructive feedback at the end of the process.
To familiarise him/herself with the University rules, particularly with regard to plagiarism, and to commit to respecting those rules.
Responsibility of the Supervisor:
To provide quality supervision on a regular basis (as a guideline, a minimum of one hour per week).
To respond timeously to the submission of written work requiring feedback.
To arrange for a suitable replacement if the supervisor has to be absent for a lengthy period of time (more than three weeks).
To refrain from any form of sexual harassment.
To treat the student with unfailing respect and politeness.
Whenever possible, providing an opportunity for the student to teach undergraduate students in the candidate's area of growing expertise.
To organise a seminar by the student, involving staff and senior students in the Department. As a guideline each student should give one seminar a year with the first seminar to be delivered once the student's research proposal has been developed to the satisfaction of the supervisor. A seminar should also be delivered within 4 months of the final write up of the thesis / dissertation. These sessions should be used by the head or postgraduate programme convenor to monitor the progress of each student.
To facilitate postgraduate students, on a voluntary basis, playing a mentoring role to undergraduate students - part of this function could include the early identification of serious stress and referral to appropriate forms of assistance.
To assist in the incorporation of the student into the social life of the department. 
Selecting a supervisor
Once students have decided on the broad research area in which they wish to work, it is necessary to identify a supervisor. Save in exceptional circumstances, the principal supervisor must be a full-time member of the academic staff or a person who has been accredited by the Faculty's Postgraduate Planning & Administration Committee for supervisory purposes. Co-supervision by persons within or without the University is a possibility, but a person employed outside of the University may not act as principal supervisor.
Student-supervisor relationships are normally established through one of four processes:
The prospective student directly approaches a staff member
The prospective student approaches the Head of Department who will suggest a supervisor
The prospective student approaches the head of a research unit working in the broad field of interest who will suggest a supervisor
A staff member (usually with access to research funding) will approach the student, in order to encourage the student to undertake research in the staff member's area of research interest.
In the final instance, however, the Department allocates supervisors to students: the students do not select their own supervisor. It is an important function of the Head of Department to satisfy him/herself that the proposed supervisor has adequate knowledge and time to do the job properly. In the case of Doctoral candidates, the Doctoral Degrees Board is also charged with satisfying itself about the adequacy of the supervisor. Academic staff who do not have a PhD, will not normally supervise PhD degrees. In some cases, people who are experts in their fields and who do not have a PhD are suitable for supervision. In these cases, the Department must secure formal accreditation to act as a PhD supervisor from the Faculty's Postgraduate Planning and Administration Committee.
Staff members should not accept the responsibility of supervision unless they have knowledge in the direct research area or if their workload is too heavy for them to discharge their supervisory duties satisfactorily. As a general guideline, no member of staff should supervise more than 8 postgraduate students at any point in time. Heads of Departments should review workloads annually to ensure a balance is maintained. For information on research areas offered in the various departments, see the EBE Faculty website .
Selecting a research topic
The selection of a topic for research may occur in two ways. Particularly in cases where the supervisor is part of an active research group, students may be invited to work on a topic identified by the supervisor. In other cases, the topic will be identified by the candidate. In all cases, however, it is the responsibility of the candidate to select the final topic. This identification and selection is seen as an important part of the research process.
MoU between postgraduate students and supervisor
In the case of PhD registration , the University has introduced a Memorandum of Understanding (MoU) to be signed in the first year of registration by both supervisor and candidate, clarifying issues relating to relative roles and responsibilities, timing, funding (if appropriate) and intellectual property. The University has produced a generic model of the agreement, but faculty-specific versions are allowed, with the approval of the University.
Before the start of the second and subsequent years of registration, a supplement to the MOU, consisting of two schedules (candidates' plan of work for the year (schedule 2) and budgets and outputs (schedule 3) should be signed by both the candidate and supervisor. This process represents an annual review of progress and should preferably be undertaken at the end of each academic year. If in the opinion of the supervisor, adequate progress is not being made, the MOU should clearly lay down criteria (such as submission dates and milestones) against which further progress shall be measured). If progress continues to be unsatisfactory, the Doctoral Degrees Board may refuse re-registration.
In the case of a Master's registration , an MoU will also be required. A lack of progress should be formally documented and milestones set.
The relationship between supervisor and postgraduate student is an important one: if it is unsatisfactory it can significantly and negatively impact on the educational experience. If serious problems develop in this relationship, the student should normally:
Raise the matter with the supervisor and seek to resolve the matter personally.
If this does not resolve the matter, the problem should be referred to the Head of Department. If the supervisor is the Head, it should be referred directly to the Deputy-Dean charged with Postgraduate Affairs.
If the supervisor is the Dean or a Deputy Dean, the matter should be referred to the Deputy Vice-Chancellor with the research portfolio.
The issues of ethics and intellectual honesty are vital to university life. The EBE Faculty takes the issue of ethics in research very seriously and to this end has established a Faculty Ethics in Research Committee .
Students are required to apply for ethics approval through this online form .
Students are required to carefully read the following, available on EBE Ethics in Research :
The EBE Ethics in Research (EiR) Handbook
Research-Based Education Handbook
The terms of reference of the Faculty Ethics in Research Committee are to:
take steps to ensure the highest ethical standards in research by members of the Faculty; 
raise the consciousness of members of the Faculty (staff and students) regarding ethical standards in research;
review, in terms of ethical considerations, research applications submitted by members of the Faculty, student research, contract research and research activities undertaken by individual staff members. (details of how this will be done were under consideration at the time this booklet was sent to the printers);
raise the consciousness of the Faculty student body regarding plagiarism;
promote the education of the Faculty student body regarding proper and appropriate styles of referencing cited work;
provide assistance, upon request, to Heads of Department within the Faculty on matters relating to ethics in research; 
further the aims and objectives of the University Ethics in Research Committee insofar as they are applicable to research undertaken within the Faculty.
In academic work, researchers build on the ideas of others. This is a legitimate and accepted way of doing research. Plagiarism is using someone else's ideas or words and presenting them as if they are your own. It is therefore a form of academic cheating, stealing or deception. Because plagiarism is an offence, all universities take a very serious view of anyone who is found cheating. Those who are suspected of having plagiarised, will be referred to the Vice-Chancellor or nominee for possible disciplinary action in terms of the rules on disciplinary jurisdiction and procedures (DJP1.1) as per UCT Institutional Statute, Institutional Rules, Related Legislation & Code of Conduct, available at UCT Legislation .
Not all plagiarism is deliberate, but even inadvertent plagiarism will be severely penalised. It is therefore your responsibility to know what will be regarded as plagiarism and to know how to avoid it.
A particular (and unfortunately growing) ethical issue is that of plagiarism. Plagiarism, in essence, is passing off someone else's work as your own: it results from inadequately acknowledging sources of data, analyses and ideas. It is dishonest and it has no place at a university. If students are in any doubt on issues relating to plagiarism, they must consult their supervisor or the Ethics Committee. Instances of plagiarism will be taken to the University Court and may have very serious consequences, including rustication or even expulsion.
All Master candidates, at the same time of submission, are required to make a declaration, which should be included in the dissertation stating: "I know the meaning of plagiarism and declare that all of the work in the document, save for that which is properly acknowledged, is my own".
If in any doubt regarding ethical issues relating to research, seek advice from your supervisor or Head of Department.
Presentation and submission of dissertation
At the conclusion of research, the candidate shall submit a dissertation or thesis for examination. This normally occurs after receiving an indication from the supervisor that the product is in a form which is acceptable for submission. However, a candidate is not debarred from submission without the supervisor's approval.
If a candidate intends submitting a Masters dissertation for examination he/she must inform the Faculty Office by submitting the completed 'Intention to submit' form, available at Faculty Master's Dissertation Information. The supervisor will then be asked by the Faculty Office to fill in an 'Appointment of examiners' form on which recommendations on external examiners are made.
If submitting a PhD thesis , the candidate must inform the Doctoral Degrees Board Officer  by submitting the completed intention to submit form.
The closing dates for submission of the 'Intention to Submit' for the purpose of graduation are:     
for Master candidates: 16 July for persons hoping to graduate in December
for PhD candidates: 20 June for persons hoping to graduate in December.
The closing dates for submission of dissertations and theses are:
for Masters candidates: 16 February for persons hoping to graduate in April; 31 August for persons hoping to graduate in December
for PhD candidates: 15 August hoping to graduate in December.
All candidates submitting a thesis/dissertation, including candidates who submit a dissertation or a thesis before the beginning of the academic year or during the first quarter, must complete registration forms. If the thesis/dissertation is submitted before the first day of the academic year no fee is payable. If submitted after the first day of the first quarter or after the first day of the second quarter (up to the beginning of the second semester) a pro-rata fee may be rebated, depending on the date of submission, and at the request of the student. However, this will result in the termination of access to the UCT network and other infrastructure. In most cases a full year will be payable.
Please note that where a student is required to revise and resubmit a dissertation/thesis the student is required to re-register at the date of the letter of notification of the result, and the appropriate academic fee will apply. Further information can be found in the Fees Handbook (Book 12), available at  UCT Handbooks .
Master paper requirement
This applies to students registered in his/her final year who will be submitting a 120cr/180cr dissertation. It is most important that candidates refer to the EBE Faculty Handbook, the Research Based Education for Masters and PhD booklet and consult their supervisors regarding this requirement.
Closing dates are 30 April (June graduation) and 30 September (December graduation).
Leave of absence
If you are a registered student at UCT and it is impossible for you to continue with your studies/research in the current year but you intend continuing in the following year, you must apply for leave of absence, by completing the Leave of Absence form which must be submitted via email to the postgraduate administrative staff  at the Faculty of Engineering & the Built Environment.
An additional letter of motivation should include: your address, name, surname, student number, your reasons, the period for the leave of absence (i.e. whole year, 1st semester. (Jan – Jun) or 2nd semester (Jul – Dec), the name of your supervisor and what your intentions are when you return from the leave of absence. However, you should note it is the policy of the Faculty that leave of absence is not granted for more than two years.
Applications for the grant of leave of absence retrospectively will not be accepted.
For a candidate to be considered, if eligible, for a refund of fees already paid, application for leave of absence must be made before the deadline dates specified in the Fees Handbook (Book 12), available on UCT Handbooks .
Cancellation/discontinuation of studies
A candidate who wishes to discontinue his/her studies and not return, must complete a Cancellation of Registration form available at  UCT Cancellations of studies and courses  before the set deadline date (refer to the Fees Handbook (Book 12), available on UCT Handbooks for information on these dates and on eligibility for refunds). This form must be completed and submitted with his/her student card to postgraduate administrative staff  at the Faculty of Engineering & the Built Environment. This is of critical importance because if a candidate leaves without cancelling he/she will still be liable for fees that are payable. Applications for retrospective cancellation of registration will not be accepted. There are specified dates after which a cancellation cannot be accepted or any fees refunded (details are in the Fees Handbook).