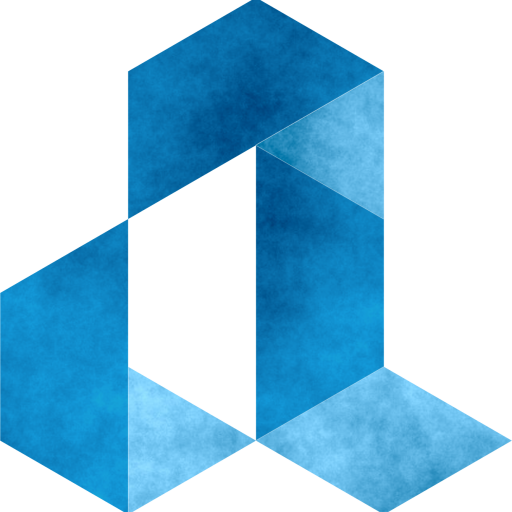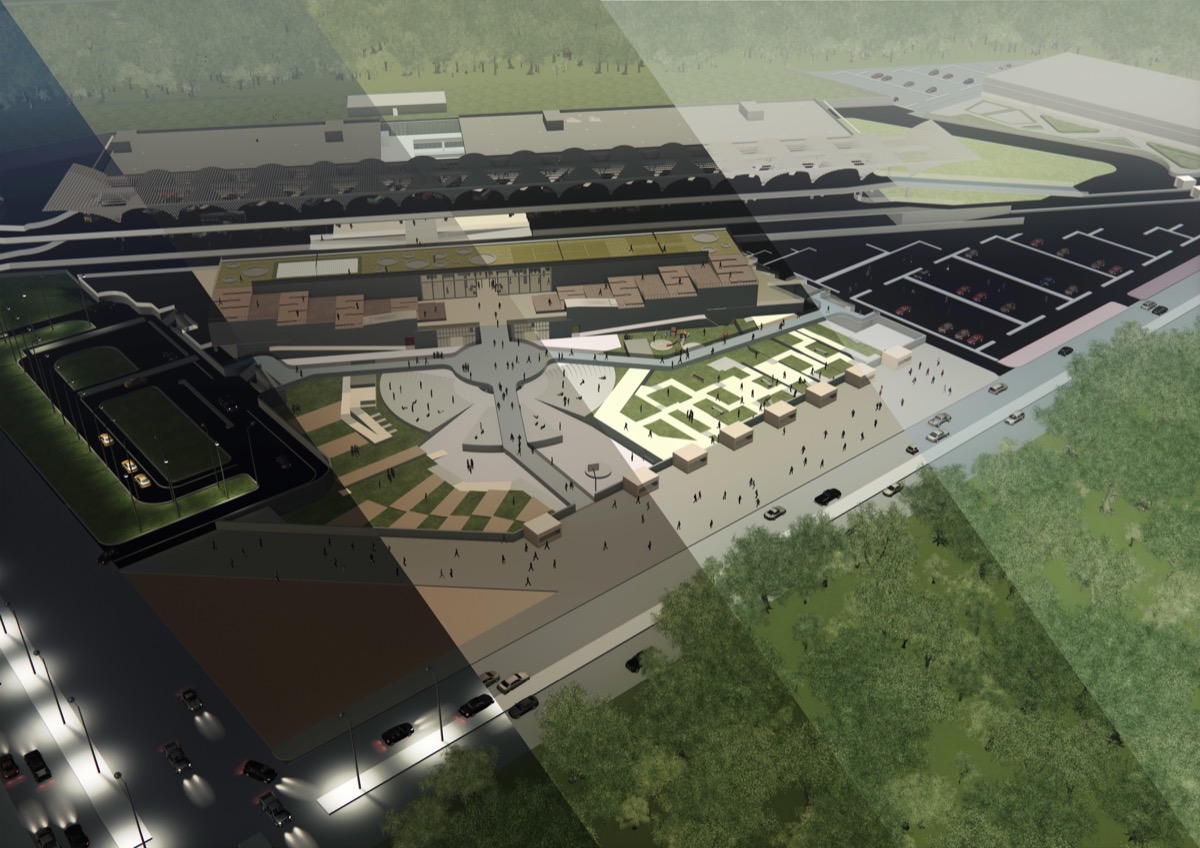 B.Arch Thesis – Transit Hub at Sector 21, Dwarka, New Delhi – Ashwjit Singh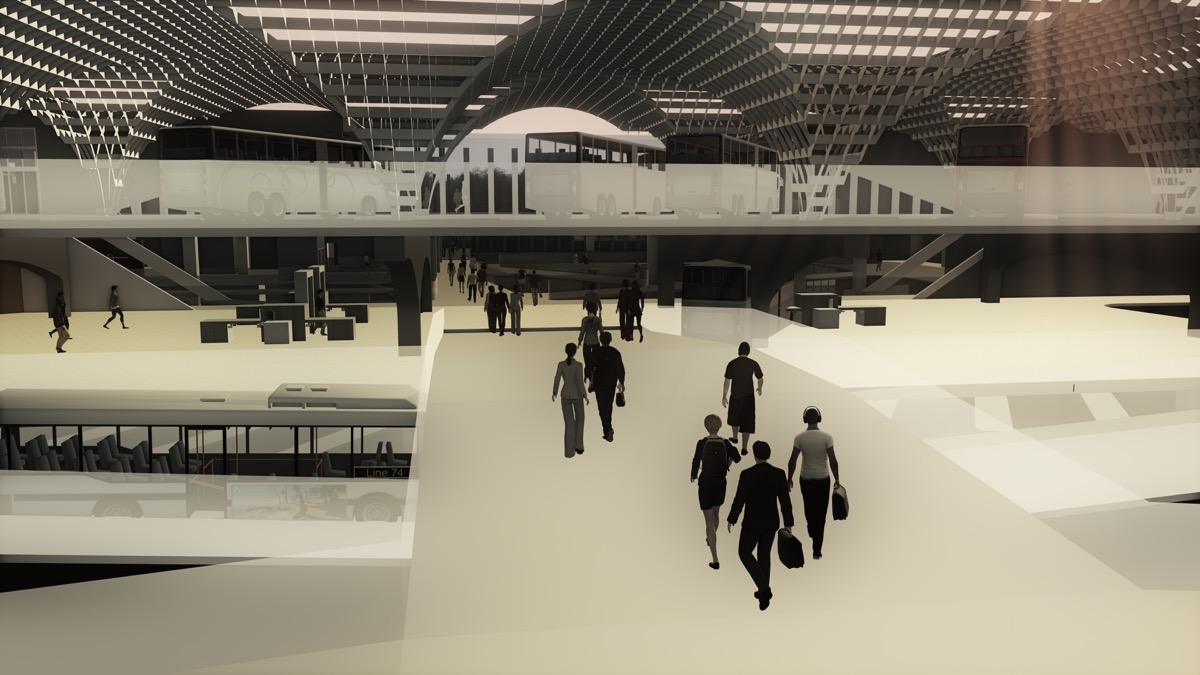 Abstract / Summary
A transit hub is the spine of any city. It serves the most basic necessity for the city that is transportation. But when we hear about 'Transit Hub', the first thing that comes to our mind is either train or bus or metro or all combined. The fashion of creating huge transit hubs without any concern for the immediate society around it has a deteriorating effect on itself. Because of this, people have to adjust to the design rather than creating an adaptive design.
A transit hub does not necessarily needs to be just a starting or ending point of a journey. It can also serve as a node for the community that surrounds or resides around the hub. But how does this happen? How to get the community involved in the process? The answers lies in the needs and aspirations of the society. If their wants and demands can be met on an optimum level at a place which provides them an escape from their daily schedule & also gives them a new set of viewpoint for the environment surrounding them, then the space will act as a node for the society & passengers. This is what has been tried to achieve.
To create a nodal integration between the transit hub and public space serving as a free space for the people residing around the transit hub.
The bus terminal proposed is in sector 21 Dwarka, Delhi and is supposed to be an international bus terminal. The project focuses on improving the current scenario of transit hubs by implementation of controls through design.
Also upgrading the transit hub as a community space so that it relates and responds for and to the society surrounding it. Through research and case studies several issues were realized in the existing typology of terminals. Hence by trying to resolve them, what has been achieved is:
Pedestrian friendly environment
Socially active complex
Crime preventive environmental design for better of women
Security from man-made life threatening situations
Controls for restricting unnecessary public intake to reduce chaos
Exploring, understanding and further applying the thinking of society/community/people towards an urban space through architecture.
Achieving a design of efficient transit hub.
Secondary nature of being a node for not just the surrounding community but also for the passengers.
Being situated in a metropolitan city and more importantly in the country's capital, an image for international standards needed to be created.
Socially and environmentally active complex.
Faded have those days, when children use to get scolded for playing cricket in the streets. Breaking windows, hitting cars and then running away to save themselves from scolding. Today's youth does not need to be in juveniles or any other form of restricted or confined boundaries to feel that way. The technological pests such as mobiles, gaming consoles and internet sources have already made their way into their daily lives in order to keep them glued to it.
Context Study
But is it only the youth to blame? Have the adults not lost their way? 9 to 9 office hours. Office and household duties have chained them to reclining plastic seats. Whether it is the middle aged ones or the old age. The social connection has almost smoked into thin air. How to revive that connection again? Earlier their use to be a house for every family. Now it is a society of numerous houses for numerous families within confined limits. This itself has limited us in engaging with different people at the same time. What can be done? To give back what has been taken from the society, a space is needed, which provides them with the most basic activities and needs. This will help in fulfilling the purpose of going to that place and hence, the place will not be defunct. After research and study of the context it was concluded that a gathering and common playing and engagement point was needed.
On the other hand, the city is suffering from ever increasing demand of public transport. And the current bus terminals that run in the city are not functioning properly and to their full potential. One of the main reasons for this is poor infrastructure.
This terminal is part of a 'Multi Modal Transit Hub' and hence will face high amount of traffic both in terms of vehicles and passengers. So how can a transit hub be the face of the city? How can architecture be the catalyst of change for future?
This terminal becomes the interconnection of change and progress. This is how terminals should grow. This is how it will begin. This is why it not just a terminal but a 'Nodal Integration of Urban Transit Hub & Community Spaces'.
Even though the intention of the design was to be community oriented but the primary motive was to create a highly efficient bus terminal of international standards. Hence the design is not overpowered by the community space and is yet its integral part.
The site is approachable for the passengers from multiples entries but for vehicles and buses from singular entries. This makes it easy to maintain the traffic and also increases the legibility and viable.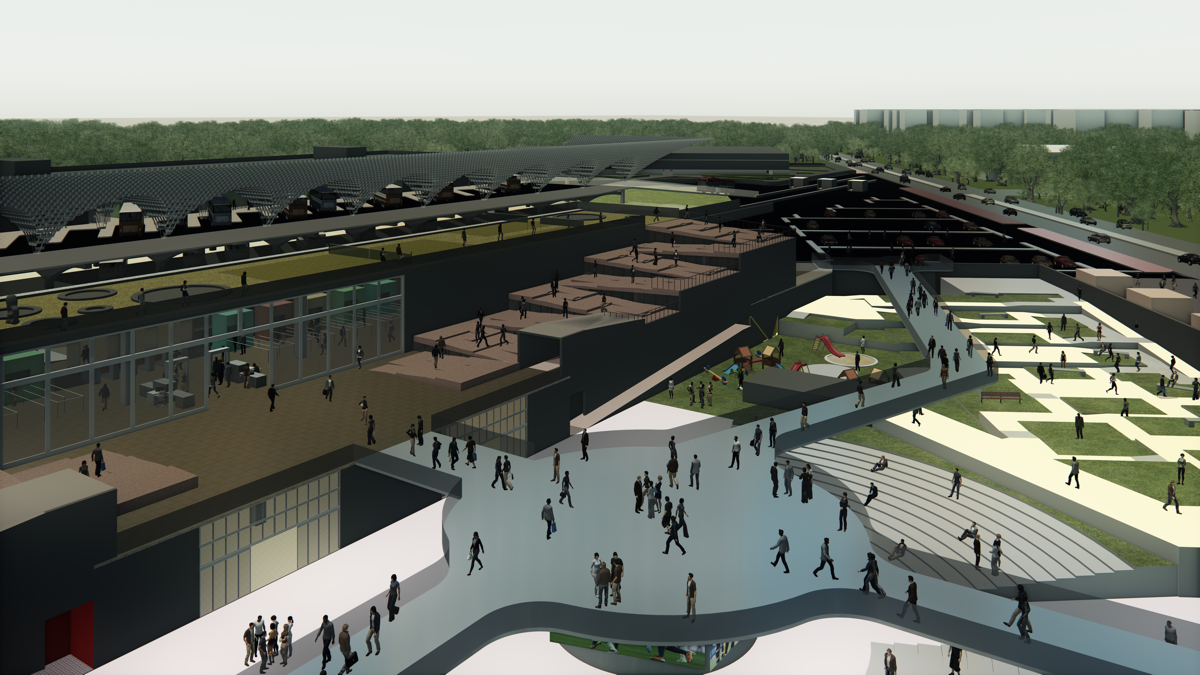 The building have been oriented in the direction of the major axis of the site to ease the movement of buses. Movement of buses have been distributed on different levels for the ease of passengers.
Totally different and detached pedestrian block has been created for ticketing and information and tourist information area so that only the people with tickets could go into the terminal building. This creates a less chaotic environment.
The community space has been placed in front of the site because that is the only area from where the site is totally visible and also it is near to the residential area around the site.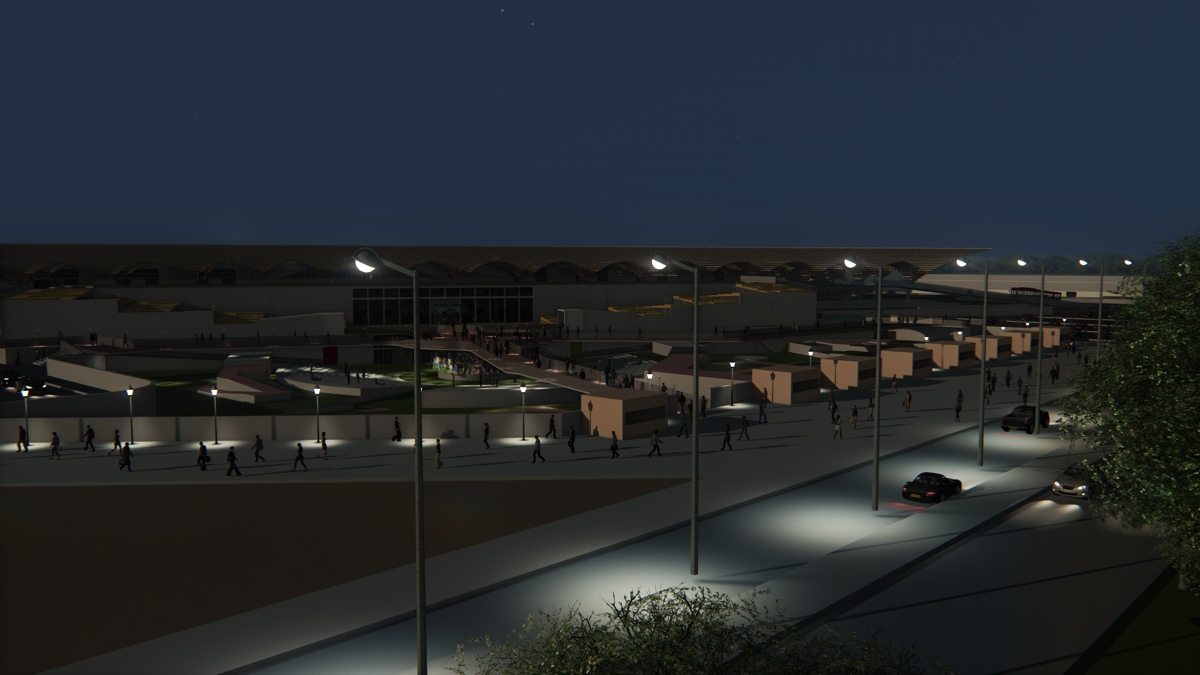 The office building is totally alienated from the terminal side to create a disturbance free and easily approachable space.
The three buildings have their own characters yet are in right harmony with each other.
Form Development
Final Sheets:
ashwjit singh
Architecture education , B.Arch Thesis , New Delhi
17 Responses
Hey Ashwajit, My name is Chitra Ahuja and i am a final year student pursuing my bachelors in architecture from Ahmedabad. I am taking up Transit hub as my final year project. I came across your project and found it very interesting. I would like to know more about it. I would be really thankful if you could share some more information about the project.
Thanks, Chitra Ahuja [email protected]
send me ur files and synopsis for my future reference please.
THE PROJECT IS SPLENDID
Thank you so much!
My name is Ankur,I am a final year student form Lucknow and it would be very helpful if you provide me the dwg file of your project for reference .
hi your thesis is amazing m doing the same project can you plz send me dwg files of your ur project for the reference it will be really helpful for me u can mail me in [email protected] thank you
My name is Ibrahim Badusha. I am a final year student form tamilnadu. and it would be very helpful if you provide me the jge files and synopsis of your project for reference.
It's my mail id [email protected] ..
Ashwjit Very informative & thorougly explained project. I wish you best of luck for future.
Thank you so much.
my name is Akshay , iam a final year student . it would be a great helpful if you provide more information about it. it would be really thankful if you could share it. [email protected]
hey.! your thesis is amazing I'm doing the same project in my current semester can you plz send me dwg files of your ur project for the reference it will be really helpful for me u can mail me in [email protected] thanks in advance
Great work. Simple yet amazing!!
Hi! I'm really interested in your thesis, I would like to have some of your dwg files or anything that can help me for future reference for my thesis this upcoming semester. I am really interested in taking a transport hub for my dissertation. This would help me a lot if you would share it with me. Here's my email. Thank youuu [email protected]
Really good job.My name is Niran. I'm an architecture student.Can you plz send me dwg files of your ur project for the reference it will be really helpful for me u can mail me in [email protected]
OUTSTANDING WORK BRO VERY DETAILED I AM GOING WITH SAME TOPIC FOR MY THESIS IF POSSIBLE CAN YOU PLEASE SHARE YOUR DWG WITH ME IT WOULD MEAN A LOT BROTHER THANK-YOU IN ADVANCE BROTHER [email protected]
Hello there, Can you please share more information and some files for reference. I am taking up a similar topic for my thesis. It would be very helpful as your work is really Appreaciable.
Hi, i am albin, an architecture student from Kerala. Your thesis project is amazing and am also doing the same project as thesis. can i get the site details and other data's for the project. I hope you would replay. thank you.
Share your comments Cancel reply
This site uses Akismet to reduce spam. Learn how your comment data is processed .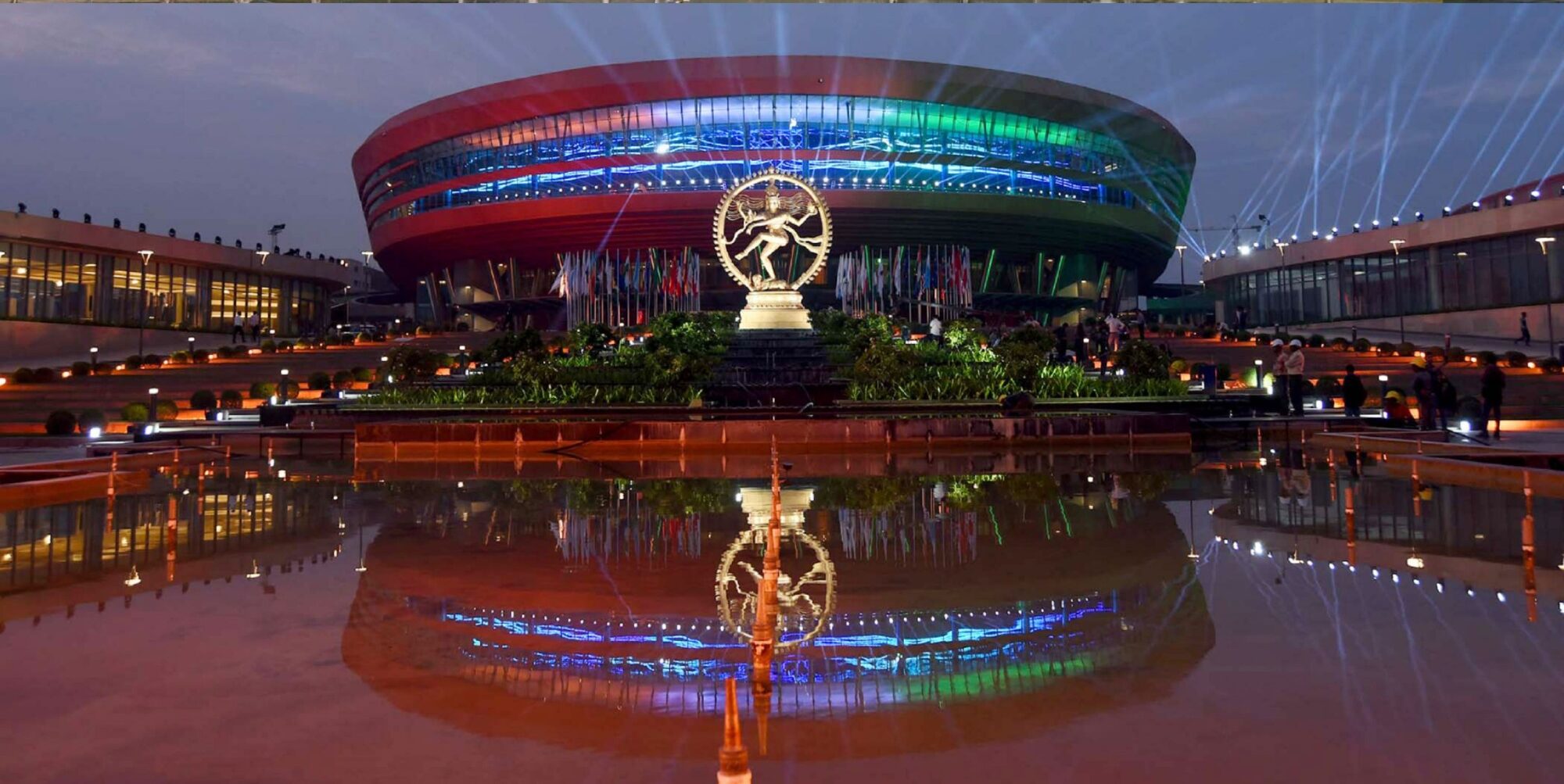 The Mandapam and the Shamiyana
Jaimini Mehta, on the newly inaugurated Bharat Mandapam, history, identity and the collective memory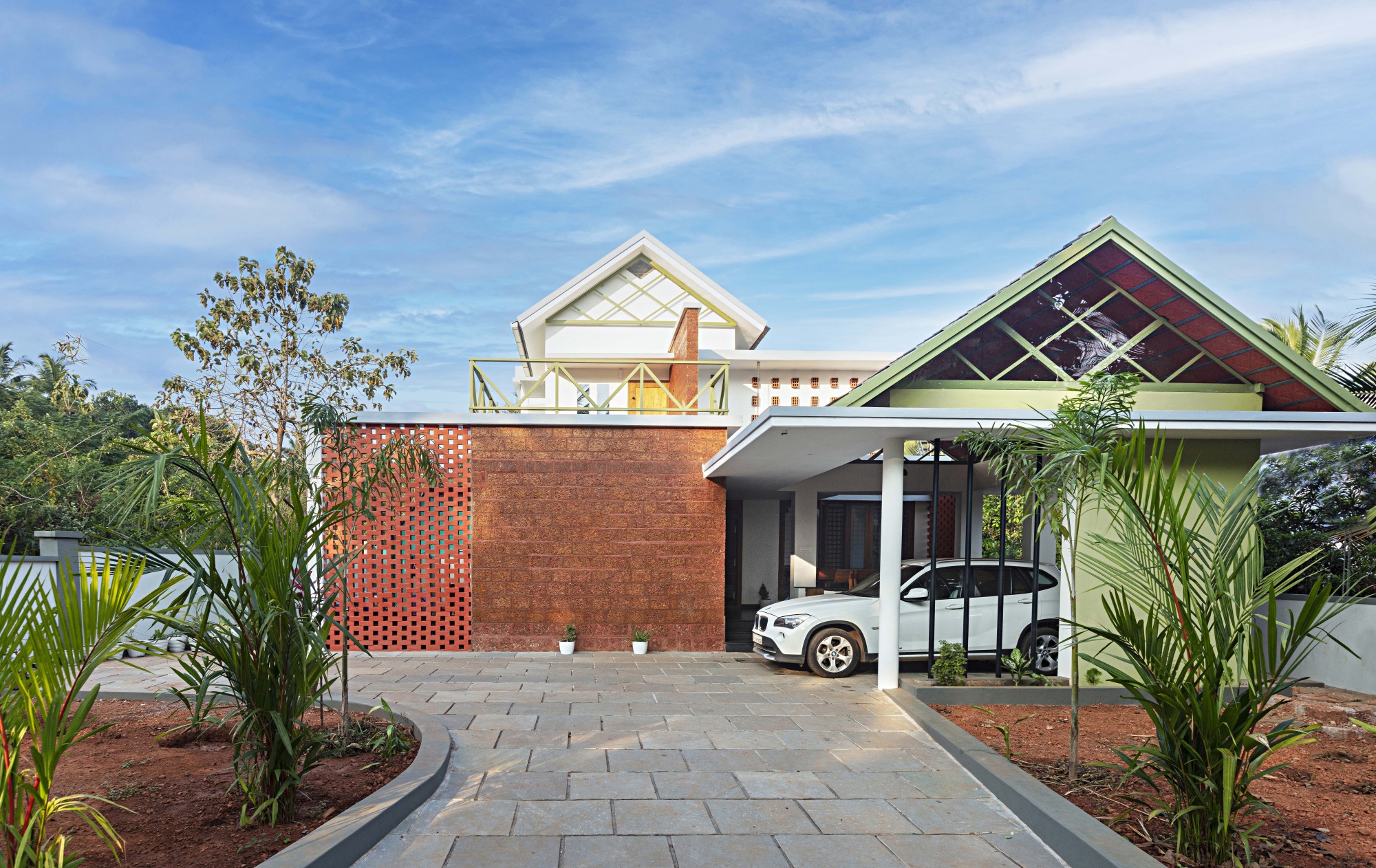 Customary Rapport, Kerala, by Nestcraft Architecture
Customary Rapport, Kerala, by Nestcraft Architecture, narrates the story of orchestrating the design and construction, keeping due importance to the locally available materials and traditional attitude of the design.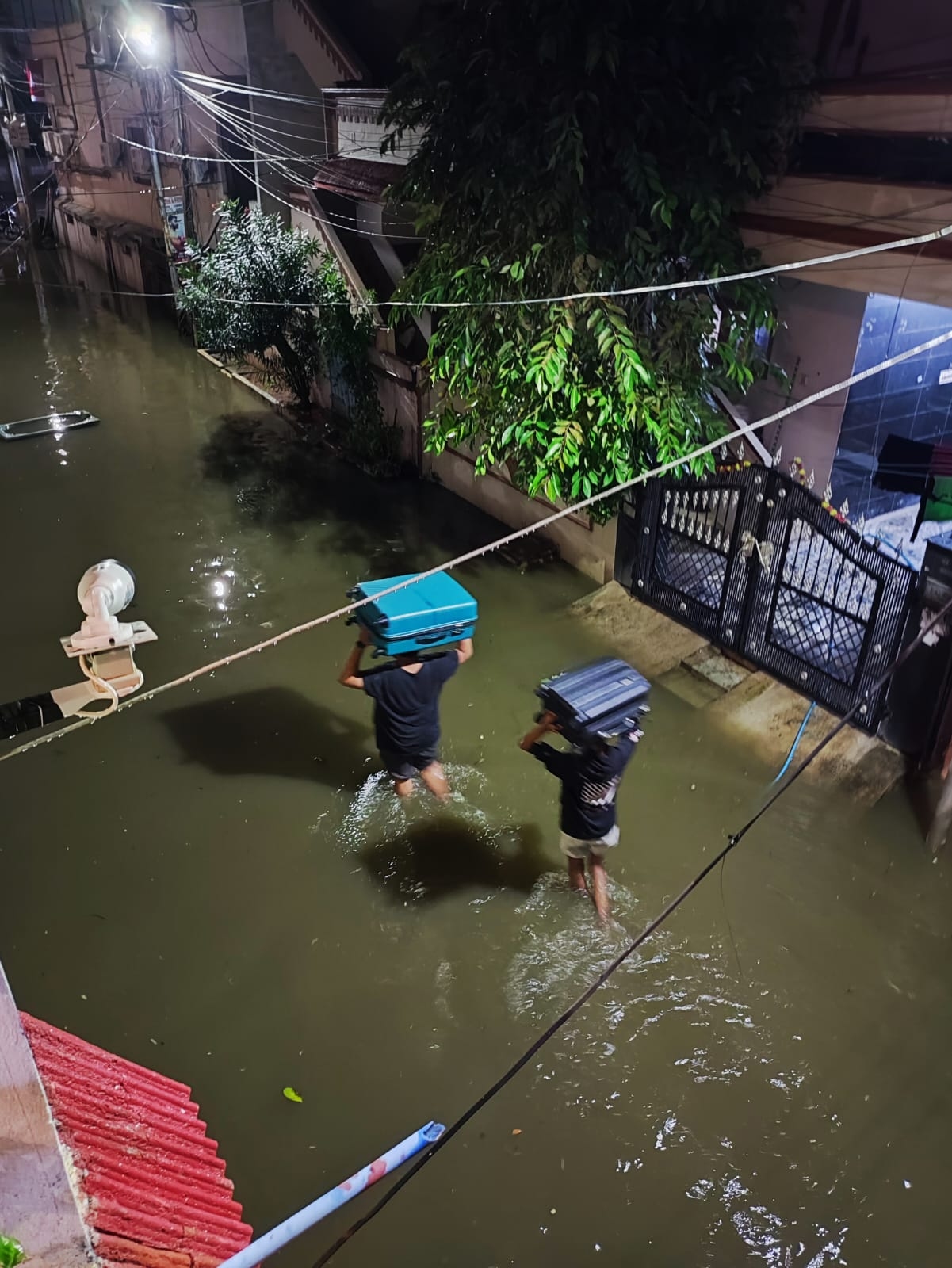 Hyderabad's Flooded Dreams: Climate Change and Resilience
The essay, Hyderabad's Flooded Dreams: Climate Change and Resilience, talks about the impact of climate change on Hyderabad, focusing on urban flooding and resilience. It narrates a flood incident in a neighbourhood, highlighting how the city's rapid urbanization and poor drainage infrastructure exacerbate the problem. The essay by Kulsum Nafisa was awarded the best of top three prizes.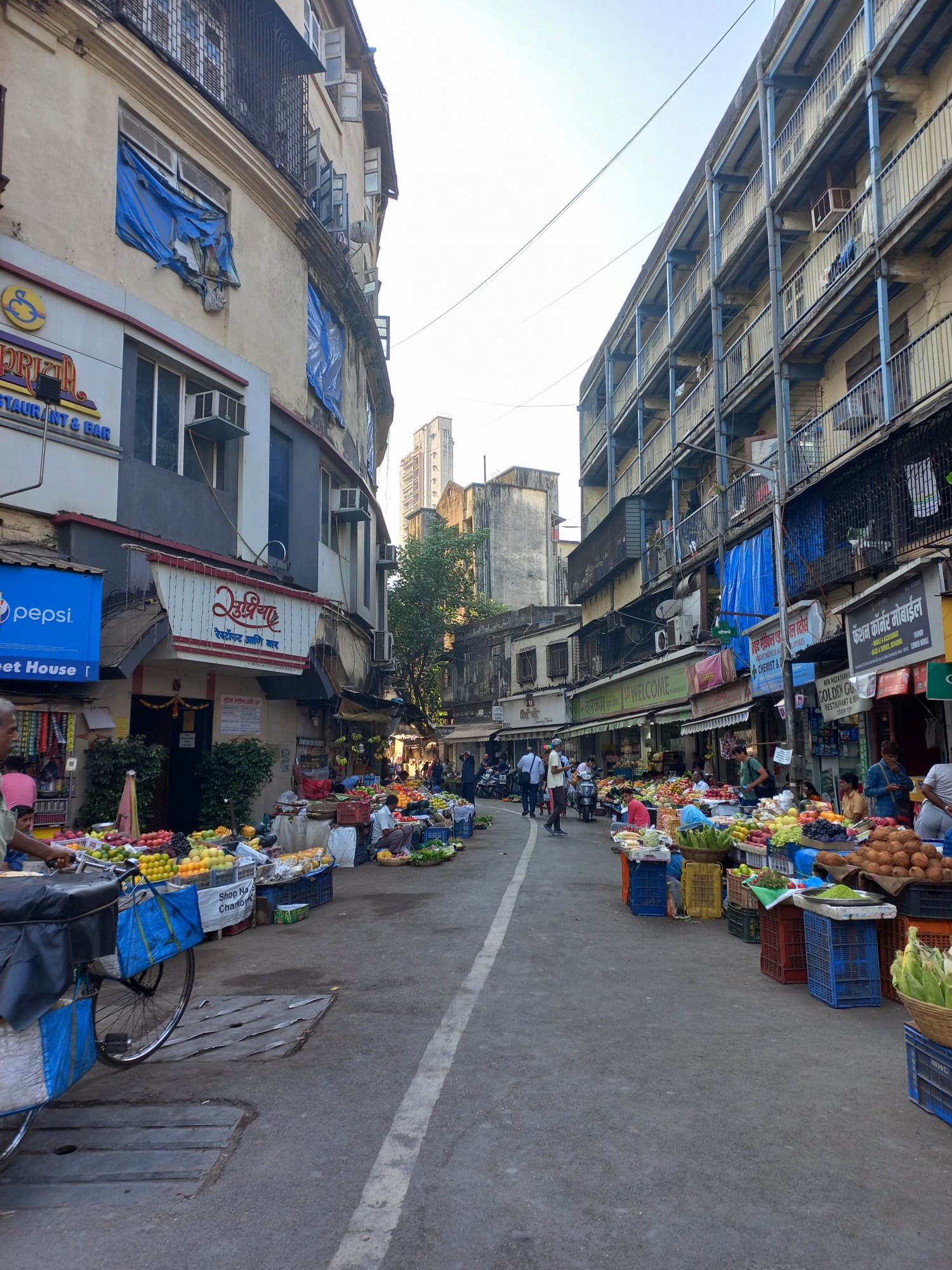 Introspecting on the gap between the Homes we get to live in, the Homes we can aspire to live in and the Houses we actually design
The essay "Introspecting on the Gap between the Homes We Get to Live In, the Homes We Can Aspire to Live In and the Houses We Actually Design" suggests the need for the design fraternity to collectively introspect on the ways through which it can actively engage in a more inclusive and participatory discourse to tackle urban housing challenges. The author takes a personal stand that the discussion on our built environment should invite conversations with a wider stakeholder group while reflecting on her journey as a young architect and resident in the congested city of Mumbai. Penned by Tarjani Samani, this essay was recognized as one of the top three entries in the UrbanScripts competition.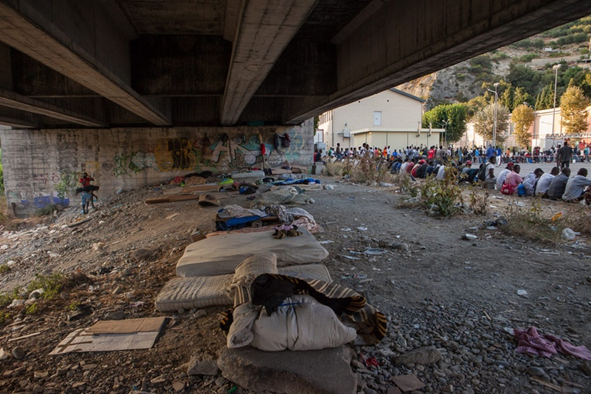 Academic Research: Time, Space & Migration, The Architecture of Impermanence
The academic research carried out at Royal College of Art, London, by Ashish Dalal, investigates the question of space and shelter for migrants in the Franco-Italian border town of Ventimiglia in the context of its recent border politics.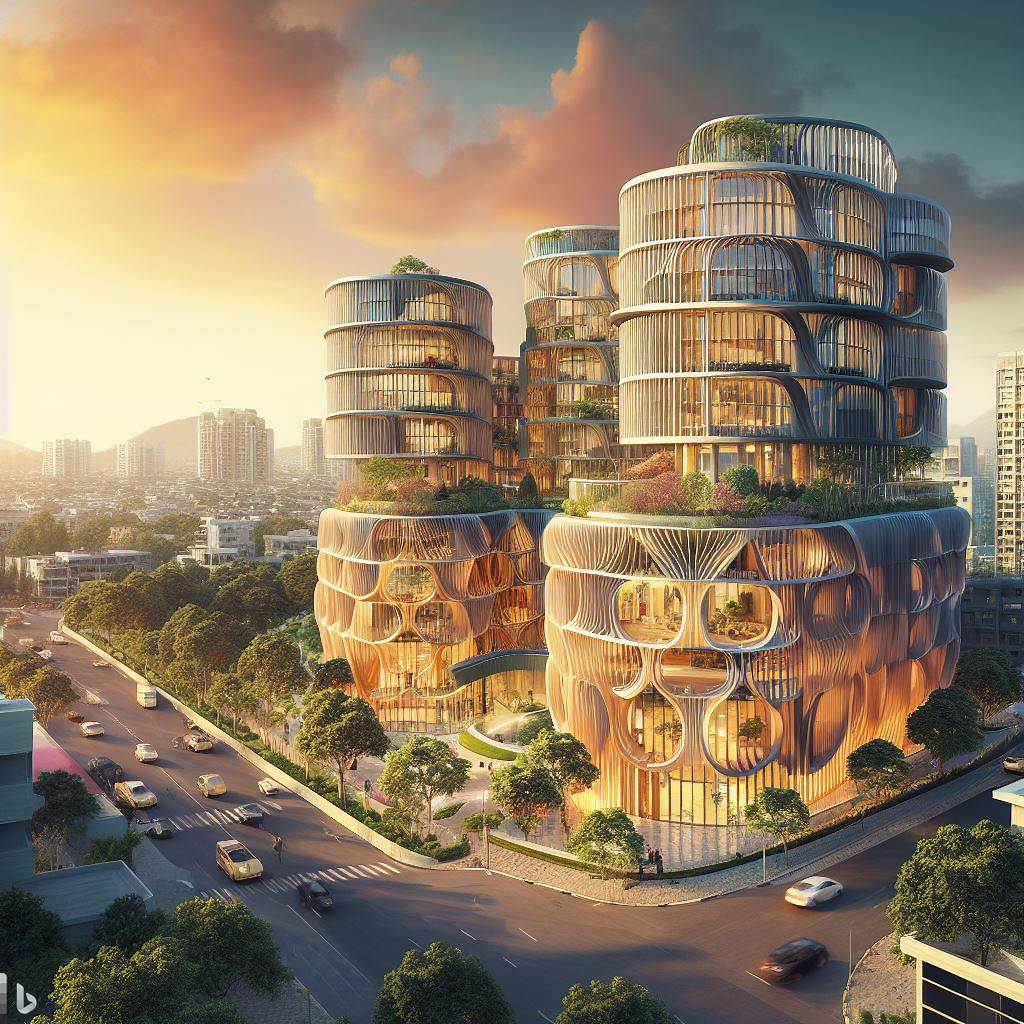 Cringy Crinoline and Cringy AI
Architect Sabu Francis provides an interesting historical perspective on the trend of crinolines and connects it to the use of AI in architecture design.
Ideas in your inbox
Alive perspectives.
Stay inspired. Curious.
Terms of Use
Privacy Policy
© ArchitectureLive! 2023
Discover more from ArchitectureLive!
Subscribe now to keep reading and get access to the full archive.
Type your email…
Continue Reading
WE ARE HIRING /
ArchitectureLive! is hiring for various roles, starting from senior editors, content writers, research associates, graphic designer and more..
PARTICIPATE /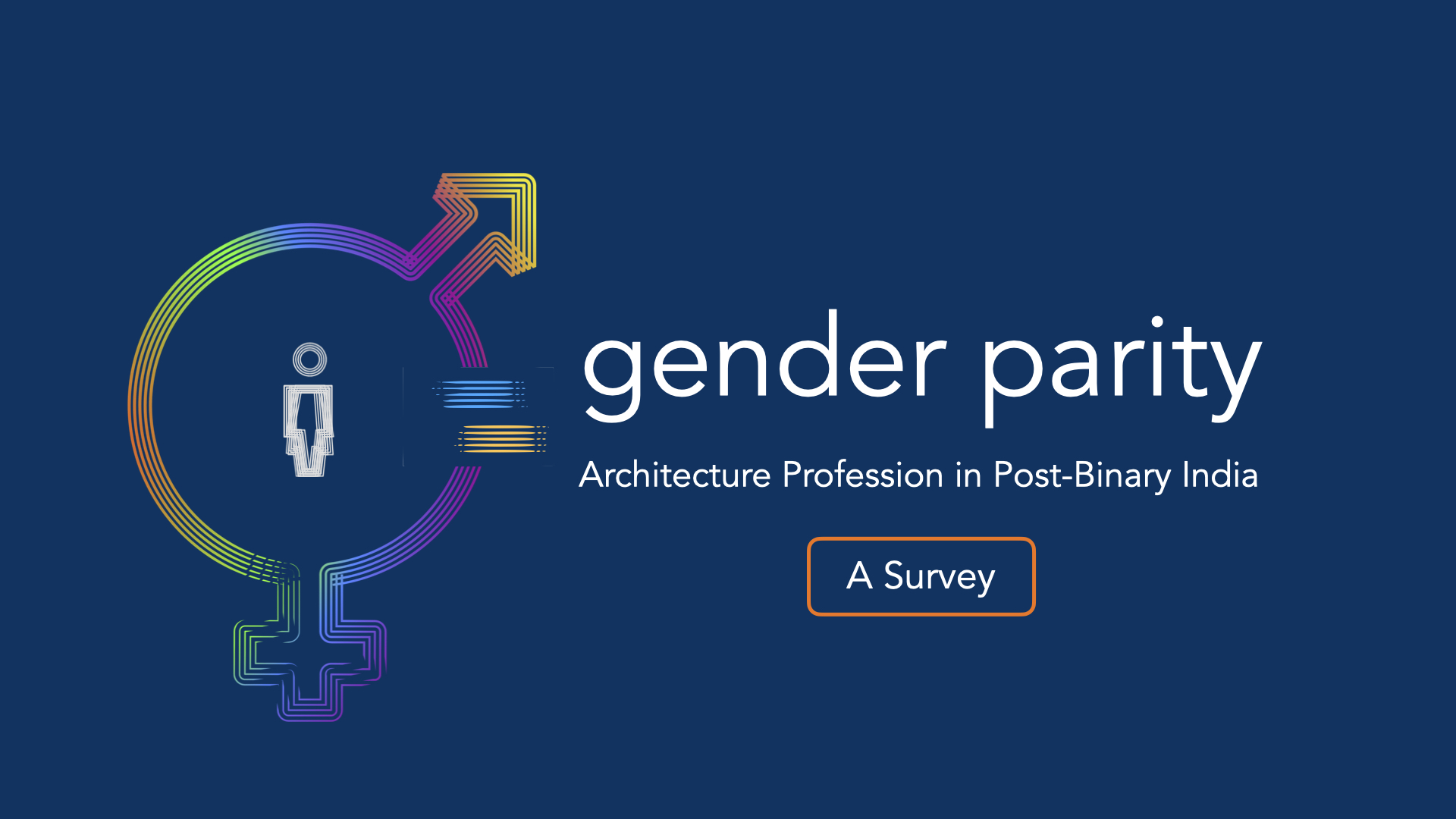 By: The Art Institutes Filed under: General Education
August 23, 2018
Equal Opportunity/Non-Discrimination Statement
Privacy Policy
Accessibility
Consumer Information