Blondegrams
Fashion blog, how to dress for a thesis defense.
Hello! Back to the blog after a long absence that can only be justified by my studies (nothing else; not laziness or lack of commitment that even prevented me from writing an article celebrating my blog's 3rd anniversary). But hey! that one excuse is down, as I officially obtained my MA in Translation & Interpreting! Dolla dolla billz y'all! (that's not really how it is but let's hope I find a job ASAP). And of course, I had to defend my MA thesis before friends, family and four gentlemen including my supervisor and other three honourable teachers that I wish one day I will be in their shoes.
View this post on Instagram A post shared by ƧΛBΛ ❥ 𝗙𝗮𝘀𝗵𝗶𝗼𝗻 𝗕𝗹𝗼𝗴𝗴𝗲𝗿 (@blondegrams)
Speaking of shoes, this article is about how to dress, from head to toe, for a Thesis Defense. This article was inspired by a friend and follower's request to help her dress for the occasion, so this is dedicated to her and all my researcher friends who are writing their theses (utterly compelled to write "Thesi" but oh well) and will defend them at a certain point.
3 C's: Classy, Comfortable, and Cool.
Classy, because looks matter..
While browsing the internet, you may stumble across articles recommending dressing "normal", i.e. informal. WRONG. Although the jury's decision won't change much if you wear a casual tee and a pair of jeans, this is a very special occasion that equals a wedding or a coming-of-age ceremony, and it would be such a waste to wear something you go buy groceries in. In addition to that, the jury can be composed of professors who have never taught you before and can help your future career, so a good first impression is required. Finally, some people can attend your defense uninvited, and unless you want to be forgotten, maybe try to put some effort into your outfit. In the end, dressing well can raise your confidence and help you deliver a much more convincing and charismatic performance.
My recommendation would be to wear a classic button-up shirt, white if you want to illuminate your face and appear younger, or black if you want to give off femme fatale vibes. Wearing colours is not a faux pas per se, but we can all agree that neutrals are best suited for the occasion. Beige can be a good and even a flattering alternative for white, as much as dark blue or brown can replace black. Avoid red, yellow, orange, and lime green as they may annoy your spectator, and opt for pastels and soft tones if you must wear pops of colour.
A dress is also an option; and here I must say: avoid flower print. Geometric prints can inspire earnestness if the colour scheme is as mentioned above: calm and discreet. Wearing red lozenges would turn you into Harley Quinn, and that's a no-no. Nothing's better than minimalism in this situation.
Do not forget to add a blazer. No matter how formal your outfit is, you can never say No to a blazer. Of course, it has to be in a suitable length and exactly your size, I can't stress this enough. A smaller blazer can make you look like a clown, while an oversized blazer belongs with boyfriend jeans, a bob hat, a baguette, and white trainers. Know the difference. Padded shoulders can be a plus or a minus, depending on the outfit; but with chunky earrings, they can give off a strong vintage Versace, mid 80's Working Girl vibes. I'm drooling just thinking about it!
For the design, avoid ruffles, chains, crystals, and unnecessary details. Although it's become quite the trend to wear classic designs with a twist, certain decorations can be distracting or even offensive depending on the person eyeing them. Less is more, I dare to say. But by less here, I definitely do not mean showing skin. This isn't slut-shaming, as I am inviting you to show as much skin as you want after you graduate, but more like a strict rule to follow. Weird cuts, low necks, and short hems are absolutely out of question, even if you want to show off your legs and abs, which I totally understand; life is short so one got to dress shorter. Here, I am inviting you to mimic the royal dress code: prioritize modesty over personality, opt for knee-length or midi dresses and cover your shoulders and armpits. Nothing too tight or too loose as well.
2/ Bottoms:
First of all: no denim, no joggers, and no yoga pants. Shocking, I know. If you're going for a button-up, trousers must match your top and flatter your silhouette. I opted for form-fitting pants to highlight my legs because wearing wide-legged trousers would instantly make me look like a rectangle. That is how you mind your body shape. So before going straight for the classic formal design, think about what it will do to your body, and the same goes for slim-fit for curvy girls (god I envy y'all), although hips don't lie, some truths better be concealed. High-waist trousers are always a good idea, as low-waist trousers can result in some unfortunate events. Not to mention that you can tuck in your button-up shirt in a high-waisted pair to show off your belt. Go for a palazzo if you're looking for a more relaxed look, or something flared to look younger, but avoid designs showing calves.
Trousers inspire professionalism and add a masculine touch in a Tom Ford kinda way that can be well received by most people, but a skirt can also be a good option if styled well. Usually, the skirt is expected to match the blazer but if the top is simple, the skirt can include a pop of colour or an intricate print. But don't forget to follow the same rules for the dresses! Mini skirts can be tempting, very tempting… but apparently, knees are the limit. Skirts do also impact your body shape, so mind the length of the skirt below the knees, as there are three levels at least to consider.
Although formal wear suggests shorts in some contexts, it better be avoided and replaced with trousers or capris. The latter can elongate and slim your legs, especially if it's striped. Anyway, it is worth including.
In case you went for a dress or a skirt, needless to insist on tights. Tights complement the most basic looks and can turn them upside down. But of course, not everything is allowed. Lace and fishnets are a nope; as they still remind some people of the boudoir, and mixed with formal attire, behold the sexy teacher/secretary/coworker porn category vibes. Sheer or skin-coloured tights are also frowned upon by me and some French pretentious people, and that is because uncovered skin would look so much better and less… trash. But it's your call if you like them! As for my recommendation, opt for semi-opaque black tights, the healthy, rational middle option. And for a touch of sexiness, you can go for those with a line in the back; they'd give you legs for days. But please: no embroidered florals, no rhinestones, and no patterns.
They say good shoes take you good places, and that is what the defense is about: going places (becoming successful). Shoes are the most important step, although the easiest since most of us don't have that wide range of choices; but if you're going shopping especially for the occasion, this can be useful.
If you have followed my outfit choices so far, my Just Vera open-toe heels would make sense since they look like a continuation of my trousers. But theoretically speaking, there is nothing better than a pair of black court shoes for any look: as their name implies, they are the right amount of serious. You can go for block heels for more comfort, or pointed heels if you're about to express your femininity in subtle ways. Leather sounds good but velvet is also a way to add a touch of femininity; your call.
Other designs that can also be worn are kitten heels for a mature and a very comfortable look, Mary Janes for a girly look à la Miu Miu, or something slingback or with an ankle strap that can look so gorgeous with a dress or a skirt. But avoid platforms. Unless you want another risk of being included in the aforementioned porn category, avoid platform pumps. I know they can make you very tall, but we wanna break the glass ceiling, not bump our heads against it. Just as much you avoid platforms, avoid flats. Flats can work sometimes but can still be very risky.
Boots are a little too casual, even if they are high knees or with pointed heels. Unless it's reaaaalllyyyyy cold and you have no other choice but to wear them, go for elegant sock boots or delicate booties. Nothing that includes laces. Save that for the Prada front row. But you know what can be laced and still be worn in your defense? A pair of polished black, white or brown leather saddle shoes. They can fit in the masculine vibe mentioned above. But no sneakers no matter how formal they try to be. That just won't work.
Comfortable, but leave your Comfort Zone.
Now that we have established the clothing items to wear and not to wear, one key element in putting your outfit together is Comfort. Be comfortable in your skin, and in your clothes: never wear something itchy, too warm or too cold just to look great. Never put your feet in tight shoes because they will give you blisters and that would affect your posture and whole state of mind. Don't wear a design that will limit your movements because that will induce your stress level. Instead, go for something breathable yet fits you well, something elegant yet practical, something you are ready to be in during 2 hours at least. Also, mind your hair, as it can get on your face or hurt if styled in a tight bun, and wear your glasses or your contacts. You can't make a good presentation if you're half-blind. I know some of these sound very obvious, but while planning an outfit, one can sacrifice their comfort in order to look good; and this is a reminder that you can have both.
But also don't get too comfortable! Know how you look like standing and sitting, avoid fidgeting, biting your nails, playing with your hair, or any habits you may or may not do when you're alone in the comfort of your room. Some people may find that irritating or funny, in the best of scenarios.
Cool, because you're the Main Character.
This is the part where we continue the remaining part of the outfit: The Accessories. As you're not allowed much freedom in your clothes, accessories can be a good medium to express yourself in a moderate way.
As soon as I knew I was going to defend my thesis, I headed straight to my drug dealer (bag salesman) and copped myself the Yves Saint Laurent Sunset bag I have been eyeing for a year. Although it is just a simple purse, the fact that it is called Sunset (so poetic) and the logo that is slammed on it are enough for me to express my love for fashion. You can do the same by carrying a bag you love or adding a bag chain of some sort. Your bag will not be the center of attention so you can get away with something you love; but I recommend something simple, black or pastel, and well structured. A chain strap would also look good.
5/ Jewellary:
Wearing your favourite ring or bracelet can lift your spirit in ways unknown to science, so nobody would judge you if you do, especially when they are so small and personal. But my recommendation is to wear a watch; a big expensive watch if you want to impress, or a delicate one if you will actually use it. Although we can see time on our phones, the watch still holds a special charm. Speaking of charms, a necklace if not covered by the collar, is the most seen accessory as it is directly below the face; so don't go wearing a knife or a skull or something odd there because it will attract eyes where they shouldn't be. Instead go for something more feminine such as flowers, plants in general, or small stones. I also recommend diamond-ish stud earrings to illuminate your face or anything small and unnoticeable in metal. Needless to expose your piercing collection.
Although a scarf is technically a piece of clothing, I left it for last because it is not really that necessary. You can customize your look with a beautiful scarf that featured your favourite print, tied over your neck or your bag. I would wear something silky with baroque print as it instantly elevates any look in a classic way. This is your only way to add a pop of colour if you're so desperate to do so.
7/ Make-up:
Here, nude pinkish tones are the most suitable, but you can display your makeup skills by making an immaculate contour and wearing your favourite lipstick. But of course, avoid flashy colours and pigmented eyeshadow, and keep glitter for the evening. The purpose of makeup is to enhance your beauty only, as I doubt your thesis would be about makeup art, so always remember to look like you woke that way, and didn't spend two hours in front of the mirror.
Once you've finished all that and added a dash of perfume, you're all set! This is all you need to look presentable and professional on your thesis defense, and perhaps even land yourself a job opportunity or a husband haha! But always remember the 4'th C: Confidence. It is the best thing any woman would wear: You're a strong, beautiful and successful woman, so make sure you look the part both inside and out.
Share this:
Leave a reply cancel reply.
Already have a WordPress.com account? Log in now.
Follow Following
Copy shortlink
Report this content
View post in Reader
Manage subscriptions
Collapse this bar
Reference management. Clean and simple.
How to prepare an excellent thesis defense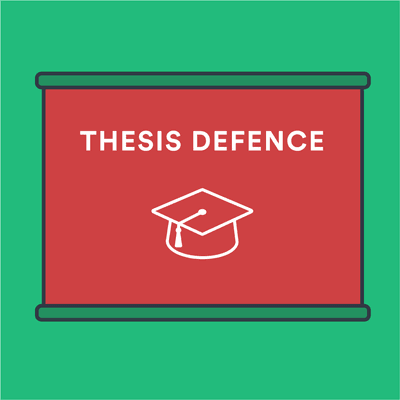 What is a thesis defense?
If you're about to complete, or have ever completed a graduate degree, you have most likely come across the term "thesis defense." In many countries, to finish a graduate degree, you have to write a thesis .
A thesis is a large paper, or multi-chapter work, based on a topic relating to your field of study.
Once you hand in your thesis, you will be assigned a date to defend your work. Your thesis defense meeting usually consists of you and a committee of two or more professors working in your program. It may also include other people, like professionals from other colleges or those who are working in your field.
During your thesis defense, you will be asked questions about your work. The main purpose of your thesis defense is for the committee to make sure that you actually understand your field and focus area.
The questions are usually open-ended and require the student to think critically about their work. By the time of your thesis defense, your paper has already been evaluated. The questions asked are not designed so that you actually have to aggressively "defend" your work; often, your thesis defense is more of a formality required so that you can get your degree.
Check with your department about requirements and timing.
Re-read your thesis.
Anticipate questions and prepare for them.
Create a back-up plan to deal with technology hiccups.
Plan de-stressing activities both before, and after, your defense.
How long is a thesis defense?
How long your oral thesis defense is depends largely on the institution and requirements of your degree. It is best to consult your department or institution about this. In general, a thesis defense may take only 20 minutes, but it may also take two hours or more. The length also depends on how much time is allocated to the presentation and questioning part.
Tip: Check with your department or institution as soon as possible to determine the approved length for a thesis defense.
What happens at a thesis defense?
First of all, be aware that a thesis defense varies from country to country. This is just a general overview, but a thesis defense can take many different formats. Some are closed, others are public defenses. Some take place with two committee members, some with more examiners.
The same goes for the length of your thesis defense, as mentioned above. The most important first step for you is to clarify with your department what the structure of your thesis defense will look like. In general, your thesis defense will include:
your presentation of around 20-30 minutes
questions from the committee
questions from the audience (if the defense is public and the department allows it)
Your presentation
You might have to give a presentation, often with Powerpoint, Google slides, or Keynote slides. Make sure to prepare an appropriate amount of slides. A general rule is to use about 10 slides for a 20-minute presentation.
But that also depends on your specific topic and the way you present. The good news is that there will be plenty of time ahead of your thesis defense to prepare your slides and practice your presentation alone and in front of friends or family.
Tip: Practice delivering your thesis presentation in front of family, friends, or colleagues.
You can prepare your slides by using information from your thesis' first chapter (the overview of your thesis) as a framework or outline. Substantive information in your thesis should correspond with your slides.
Make sure your slides are of good quality— both in terms of the integrity of the information and the appearance. If you need more help with how to prepare your presentation slides, both the ASQ Higher Education Brief and James Hayton have good guidelines on the topic.
Questions from the committee
The committee will ask questions about your work after you finish your presentation. The questions will most likely be about the core content of your thesis, such as what you learned from the study you conducted. They may also ask you to summarize certain findings and to discuss how your work will contribute to the existing body of knowledge.
Tip: Read your entire thesis in preparation of the questions, so you have a refreshed perspective on your work.
While you are preparing, you can create a list of possible questions and try to answer them. You can foresee many of the questions you will get by simply spending some time rereading your thesis.
6 tips to help you prepare for your thesis defense
Here are a few tips on how to prepare for your thesis defense:
1. Anticipate questions and prepare for them
You can absolutely prepare for most of the questions you will be asked. Read through your thesis and while you're reading it, create a list of possible questions. In addition, since you will know who will be on the committee, look at the academic expertise of the committee members. In what areas would they most likely be focused?
If possible, sit at other thesis defenses with these committee members to get a feel for how they ask and what they ask. As a graduate student, you should generally be adept at anticipating test questions, so use this advantage to gather as much information as possible before your thesis defense meeting.
2. Dress for success
Your thesis defense is a formal event, often the entire department or university is invited to participate. It signals a critical rite of passage for graduate students and faculty who have supported them throughout a long and challenging process.
While most universities don't have specific rules on how to dress for that event, do regard it with dignity and respect. This one might be a no-brainer, but know that you should dress as if you were on a job interview or delivering a paper at a conference.
3. Ask for help, as needed
It might help you deal with your stress before your thesis defense to entrust someone with the smaller but important responsibilities of your defense well ahead of schedule. This trusted person could be responsible for:
preparing the room of the day of defense
setting up equipment for the presentation
preparing and distributing handouts
4. Have a backup plan
Technology is unpredictable. Life is too. There are no guarantees that your Powerpoint presentation will work at all or look the way it is supposed to on the big screen. We've all been there. Make sure to have a plan B for these situations. Handouts can help when technology fails, and an additional clean shirt can save the day if you have a spill.
5. Prepare for the possibility that you might not know an answer
One of the scariest aspects of the defense is the possibility of being asked a question you can't answer. While you can prepare for some questions, you can never know exactly what the committee will ask.
There will always be gaps in your knowledge. But your thesis defense is not about being perfect and knowing everything, it's about how you deal with challenging situations. You are not expected to know everything.
James Hayton writes on his blog that examiners will sometimes even ask questions they don't know the answer to, out of curiosity, or because they want to see how you think. While it is ok sometimes to just say "I don't know", he advises to try something like "I don't know, but I would think [...] because of x and y, but you would need to do [...] in order to find out." This shows that you have the ability to think as an academic.
6. De-stress before, during, and after
You will be nervous. But your examiners will expect you to be nervous. Being well prepared can help minimize your stress, but do know that your examiners have seen this many times before and are willing to help, by repeating questions, for example. Dora Farkas at finishyourthesis.com notes that it's a myth that thesis committees are out to get you.
Two common symptoms of being nervous are talking really fast and nervous laughs. Try to slow yourself down and take a deep breath. Remember what feels like hours to you are just a few seconds in real life.
Try meditational breathing right before your defense.
Get plenty of exercise and sleep in the weeks prior to your defense.
Have your clothes or other items you need ready to go the night before.
During your defense, allow yourself to process each question before answering.
Go to dinner with friends and family, or to a fun activity like mini-golf, after your defense.
Allow yourself to process each question, respond to it, and stop talking once you have responded. While a smile can often help dissolve a difficult situation, remember that nervous laughs can be irritating for your audience.
We all make mistakes and your thesis defense will not be perfect. However, careful preparation, mindfulness, and confidence can help you feel less stressful both before, and during, your defense.
Finally, consider planning something fun that you can look forward to after your defense.
Frequently Asked Questions about preparing an excellent thesis defense
It is completely normal to be nervous. Being well prepared can help minimize your stress, but do know that your examiners have seen this many times before and are willing to help, by repeating questions for example if needed. Slow yourself down, and take a deep breath.
Your thesis defense is not about being perfect and knowing everything, it's about how you deal with challenging situations. James Hayton writes on his blog that it is ok sometimes to just say "I don't know", but he advises to try something like "I don't know, but I would think [...] because of x and y, you would need to do [...] in order to find out".
Your Powerpoint presentation can get stuck or not look the way it is supposed to do on the big screen. It can happen and your supervisors know it. In general, handouts can always save the day when technology fails.
Dress for success.
Ask for help setting up.
Have a backup plan (in case technology fails you).
Deal with your nerves.
Related Articles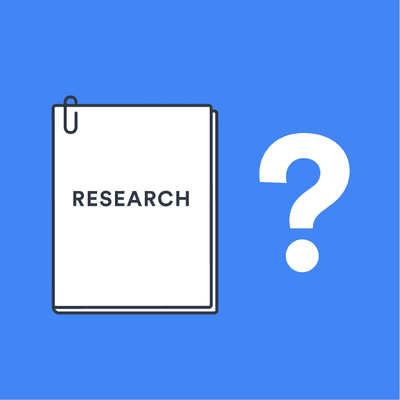 Emery Evans
Standard essay helper
Finished Papers
Do my essay with us and meet all your requirements.
We give maximum priority to customer satisfaction and thus, we are completely dedicated to catering to your requirements related to the essay. The given topic can be effectively unfolded by our experts but at the same time, you may have some exclusive things to be included in your writing too. Keeping that in mind, we take both your ideas and our data together to make a brilliant draft for you, which is sure to get you good grades.
Finished Papers
Orders of are accepted for more complex assignment types only (e.g. Dissertation, Thesis, Term paper, etc.). Special conditions are applied to such orders. That is why please kindly choose a proper type of your assignment.
Advocate Educational Integrity
Our service exists to help you grow as a student, and not to cheat your academic institution. We suggest you use our work as a study aid and not as finalized material. Order a personalized assignment to study from.
Customer Reviews
Math Problem
Movie Review
Personal Statement
PowerPoint Presentation plain
PowerPoint Presentation with Speaker Notes
Proofreading
For expository writing, our writers investigate a given idea, evaluate its various evidence, set forth interesting arguments by expounding on the idea, and that too concisely and clearly. Our online essay writing service has the eligibility to write marvelous expository essays for you.
Niamh Chamberlain
What We Guarantee
No Plagiarism
On Time Delevery
Privacy Policy
Complaint Resolution
Customer Reviews
Finished Papers
2269 Chestnut Street, #477 San Francisco CA 94123
Getting an essay writing help in less than 60 seconds
Finished Papers
Terms & conditions
Privacy policy
Referral program
Types of Paper Writing Services
Our professional writers are our pride.
EssayService boasts its wide writer catalog. Our writers have various fields of study, starting with physics and ending with history. Therefore we are able to tackle a wide range of assignments coming our way, starting with the short ones such as reviews and ending with challenging tasks such as thesis papers. If you want real professionals some of which are current university professors to write your essays at an adequate price, you've come to the right place! Hiring essay writers online as a newcomer might not be the easiest thing to do. Being cautious here is important, as you don't want to end up paying money to someone who is hiring people with poor knowledge from third-world countries. You get low-quality work, company owners become financial moguls, and those working for such an essay writing service are practically enduring intellectual slavery. Our writing service, on the other hand, gives you a chance to work with a professional paper writer. We employ only native English speakers. But having good English isn't the only skill needed to ace papers, right? Therefore we require each and every paper writer to have a bachelor's, master's, or Ph.D., along with 3+ years of experience in academic writing. If the paper writer ticks these boxes, they get mock tasks, and only with their perfect completion do they proceed to the interview process.
Original Drafts
Megan Sharp
Frequently Asked Questions
Essay help services – sharing educational integrity.
Hire an expert from our writing services to learn from and ace your next task. We are your one-stop-shop for academic success.
Essay writing help has this amazing ability to save a student's evening. For example, instead of sitting at home or in a college library the whole evening through, you can buy an essay instead, which takes less than one minute, and save an evening or more. A top grade for homework will come as a pleasant bonus! Here's what you have to do to have a new 100% custom essay written for you by an expert.
To get the online essay writing service, you have to first provide us with the details regarding your research paper. So visit the order form and tell us a paper type, academic level, subject, topic, number and names of sources, as well as the deadline. Also, don't forget to select additional services designed to improve your online customer experience with our essay platform.
Once all the form fields are filled, submit the order form that will redirect you to a secure checkout page. See if all the order details were entered correctly and make a payment. Just as payment is through, your mission is complete. The rest is on us!
Enjoy your time, while an online essay writer will be doing your homework. When the deadline comes, you'll get a notification that your order is complete. Log in to your Customer Area on our site and download the file with your essay. Simply enter your name on the title page on any text editor and you're good to hand it in. If you need revisions, activate a free 14-30-day revision period. We'll revise the work and do our best to meet your requirements this time.
Make the required payment
After submitting the order, the payment page will open in front of you. Make the required payment via debit/ credit card, wallet balance or Paypal.
The first step in making your write my essay request is filling out a 10-minute order form. Submit the instructions, desired sources, and deadline. If you want us to mimic your writing style, feel free to send us your works. In case you need assistance, reach out to our 24/7 support team.
Customer Reviews
I ordered a paper with a 3-day deadline. They delivered it prior to the agreed time. Offered free alterations and asked if I want them to fix something. However, everything looked perfect to me.
Perfect Essay
Please don't hesitate to contact us if you have any questions. Our support team will be more than willing to assist you.
Customer Reviews
Alexander Freeman
Finished Papers
Reset password
Email not found.
Finished Papers
How much does an essay cost?
Starting your search for an agency, you need to carefully study the services of each option. There are a lot of specialists in this area, so prices vary in a wide range. But you need to remember that the quality of work directly depends on the cost. Decide immediately what is more important to you - financial savings or the result.
Companies always indicate how much 1000 characters of text costs, so that the client understands what price to expect and whether it is worth continuing to cooperate.
At Essayswriting, it all depends on the timeline you put in it. Professional authors can write an essay in 3 hours, if there is a certain volume, but it must be borne in mind that with such a service the price will be the highest. The cheapest estimate is the work that needs to be done in 14 days. Then 275 words will cost you $ 10, while 3 hours will cost you $ 50. Please, take into consideration that VAT tax is totally included in the mentioned prices. The tax will be charged only from EU customers.
When choosing an agency, try to pay more attention to the level of professionalism, and then evaluate the high cost of work.
Jalan Zamrud Raya Ruko Permata Puri 1 Blok L1 No. 10, Kecamatan Cimanggis, Kota Depok, Jawa Barat 16452
Customer Reviews
How do essay writing services work?
In the modern world, any company is trying to modernize its services. And services for writing scientific papers are no exception. Therefore, now it is very easy to order work and does not take time:
First, you need to choose a good site that you can trust. Read their privacy policies, guarantees, payment methods and of course reviews. It will be a big plus that examples of work are presented on the online platform.
Next, you need to contact a manager who will answer all the necessary questions and advise on the terms of cooperation. He will tell you about the acceptable writing deadlines, provide information about the author, and calculate the price of the essay.
After that, you sign the contract and during the indicated days stay in touch with the employee of the company.
Then you receive the file, read it attentively and transfer a certain amount to the company's bank card. After payment, the client downloads the document to his computer and can write a review and suggestions.
On the site Essayswriting, you get guarantees, thanks to which you will be confident and get rid of the excitement. The client can ask any questions about the writing and express special preferences.