Discussion Vs. Conclusion: Know the Difference Before Drafting Manuscripts
The discussion section of your manuscript can be one of the hardest to write as it requires you to think about the meaning of the research you have done. An effective discussion section tells the reader what your study means and why it is important. In this article, we will cover some pointers for writing clear/well-organized discussion and conclusion sections and discuss what should NOT be a part of these sections.
What Should be in the Discussion Section?
Your discussion is, in short, the answer to the question "what do my results mean?" The discussion section of the manuscript should come after the methods and results section and before the conclusion. It should relate back directly to the questions posed in your introduction, and contextualize your results within the literature you have covered in your literature review . In order to make your discussion section engaging, you should include the following information:
The major findings of your study
The meaning of those findings
How these findings relate to what others have done
Limitations of your findings
An explanation for any surprising, unexpected, or inconclusive results
Suggestions for further research
Your discussion should NOT include any of the following information:
New results or data not presented previously in the paper
Unwarranted speculation
Tangential issues
Conclusions not supported by your data
Related: Avoid outright rejection with a well-structured manuscript. Check out these resources and improve your manuscript now!
How to Make the Discussion Section Effective?
There are several ways to make the discussion section of your manuscript effective, interesting, and relevant. Hear from one of our experts on how to structure your discussion section and distinguish it from the results section:
Now that we have listened to how to approach writing a discussion section, let's delve deeper into some essential tips with a few examples:
Most writing guides recommend listing the findings of your study in decreasing order of their importance. You would not want your reader to lose sight of the key results that you found. Therefore, put the most important finding front and center. Example: Imagine that you conduct a study aimed at evaluating the effectiveness of stent placement in patients with partially blocked arteries. You find that despite this being a common first-line treatment, stents are not effective for patients with partially blocked arteries. The study also discovers that patients treated with a stent tend to develop asthma at slightly higher rates than those who receive no such treatment.
Which sentence would you choose to begin your discussion? Our findings suggest that patients who had partially blocked arteries and were treated with a stent as the first line of intervention had no better outcomes than patients who were not given any surgical treatments. Our findings noted that patients who received stents demonstrated slightly higher rates of asthma than those who did not. In addition, the placement of a stent did not impact their rates of cardiac events in a statistically significant way.
If you chose the first example, you are correct!
If you are not sure which results are the most important, go back to your research question and start from there. The most important result is the one that answers your research question.
It is also necessary to contextualize the meaning of your findings for the reader. What does previous literature say, and do your results agree? Do your results elaborate on previous findings, or differ significantly?
In our stent example, if previous literature found that stents were an effective line of treatment for patients with partially blocked arteries, you should explore why your interpretation seems different in the discussion section. Did your methodology differ? Was your study broader in scope and larger in scale than the previous studies? Were there any limitations to previous studies that your study overcame? Alternatively, is it possible that your own study could be incorrect because of some difficulties you had in carrying it out? The discussion section should narrate a coherent story to the target audience.
Finally, remember not to introduce new ideas/data, or speculate wildly on the possible future implications of your study in the discussion section. However, considering alternative explanations for your results is encouraged.
Avoiding Confusion in your Conclusion!
Many writers confuse the information they should include in their discussion with the information they should place in their conclusion. One easy way to avoid this confusion is to think of your conclusion as a summary of everything that you have said thus far. In the conclusion section, you remind the reader of what they have just read. Your conclusion should:
Restate your hypothesis or research question
Restate your major findings
Tell the reader what contribution your study has made to the existing literature
Highlight any limitations of your study
State future directions for research/recommendations
Your conclusion should NOT:
Introduce new arguments
Introduce new data
Fail to include your research question
Fail to state your major results
An appropriate conclusion to our hypothetical stent study might read as follows:
In this study, we examined the effectiveness of stent placement. We compared the patients with partially blocked arteries to those with non-surgical interventions. After examining the five-year medical outcomes of 19,457 patients in the Greater Dallas area, our statistical analysis concluded that the placement of a stent resulted in outcomes that were no better than non-surgical interventions such as diet and exercise. Although previous findings indicated that stent placement improved patient outcomes, our study followed a greater number of patients than those in major studies conducted previously. It is possible that outcomes would vary if measured over a ten or fifteen year period. Future researchers should consider investigating the impact of stent placement in these patients over a longer period (five years or longer). Regardless, our results point to the need for medical practitioners to reconsider the placement of a stent as the first line of treatment as non-surgical interventions may have equally positive outcomes for patients.
Did you find the tips in this article relevant? What is the most challenging portion of a research paper for you to write? Let us know in the comments section below!
This is the most stunning and self-instructional site I have come across. Thank you so much for your updates! I will help me work on my dissertation.
Thank you so much!! It helps a lot!
very helpful, thank you
thanks a lot …
this is one of a kind! awesome, straight to the point and easy to understand! Thanks a lot
Thank you so much for this, I never comment on these types of sites but I just had too here as I've never seen an article that has answered everyone of the questions I wanted when I searched on Google. Certainly not to the extent and clear clarity that you have presented. Thanks so much for this it has put my mind to ease a bit with my terrible dissertation haha.
Have a nice day.
Helped massively with writing a good conclusion!
Extremely well explained all details in simple and applicable manner, Thank you very much for outstanding article. It really made life easy. Ravi, India.
Thanks a lot for such a nicely explained difference of discussion and conclusion. now got some basic idea to write what.
Thanks for clearing the great confusion. It gave real clarity to me!
Clarified my confusion. Thank you for this article
This website certainly has all of the information I wanted concerning this subject and didn't know who to ask.
Rate this article Cancel Reply
Your email address will not be published.
Enago Academy's Most Popular
Infographic
Manuscripts & Grants
Reporting Research
Trending Now
Can AI Tools Prepare a Research Manuscript From Scratch? — A comprehensive guide
As technology continues to advance, the question of whether artificial intelligence (AI) tools can prepare…
Abstract Vs. Introduction — Do you know the difference?
Ross wants to publish his research. Feeling positive about his research outcomes, he begins to…
Old Webinars
Webinar Mobile App
Demystifying Research Methodology With Field Experts
Choosing research methodology Research design and methodology Evidence-based research approach How RAxter can assist researchers
Manuscript Preparation
Publishing Research
How to Choose Best Research Methodology for Your Study
Successful research conduction requires proper planning and execution. While there are multiple reasons and aspects…
Top 5 Key Differences Between Methods and Methodology
While burning the midnight oil during literature review, most researchers do not realize that the…
How to Draft the Acknowledgment Section of a Manuscript
Annex Vs. Appendix: Do You Know the Difference?
Sign-up to read more
Subscribe for free to get unrestricted access to all our resources on research writing and academic publishing including:
2000+ blog articles
50+ Webinars
10+ Expert podcasts
50+ Infographics
10+ Checklists
Research Guides
We hate spam too. We promise to protect your privacy and never spam you.
I am looking for Editing/ Proofreading services for my manuscript Tentative date of next journal submission:
What support would you need for successful conference participation?
Research Skills
Results, discussion, and conclusion, results/findings.
The Results (or Findings) section follows the Methods and precedes the Discussion section. This is where the authors provide the data collected during their study. That data can sometimes be difficult to understand because it is often quite technical. Do not let this intimidate you; you will discover the significance of the results next.
The Discussion section follows the Results and precedes the Conclusions and Recommendations section. It is here that the authors indicate the significance of their results. They answer the question, "Why did we get the results we did?" This section provides logical explanations for the results from the study. Those explanations are often reached by comparing and contrasting the results to prior studies' findings, so citations to the studies discussed in the Literature Review generally reappear here. This section also usually discusses the limitations of the study and speculates on what the results say about the problem(s) identified in the research question(s). This section is very important because it is finally moving towards an argument. Since the researchers interpret their results according to theoretical underpinnings in this section, there is more room for difference of opinion. The way the authors interpret their results may be quite different from the way you would interpret them or the way another researcher would interpret them.
Note: Some articles collapse the Discussion and Conclusion sections together under a single heading (usually "Conclusion"). If you don't see a separate Discussion section, don't worry.  Instead, look in the nearby sections for the types of information described in the paragraph above.
When you first skim an article, it may be useful to go straight to the Conclusion and see if you can figure out what the thesis is since it is usually in this final section. The research gap identified in the introduction indicates what the researchers wanted to look at; what did they claim, ultimately, when they completed their research? What did it show them—and what are they showing us—about the topic? Did they get the results they expected? Why or why not? The thesis is not a sweeping proclamation; rather, it is likely a very reasonable and conditional claim.
Nearly every research article ends by inviting other scholars to continue the work by saying that more research needs to be done on the matter. However, do not mistake this directive for the thesis; it's a convention. Often, the authors provide specific details about future possible studies that could or should be conducted in order to make more sense of their own study's conclusions.
Parts of An Article. Authored by : Kerry Bowers. Provided by : University of Mississippi. Project : WRIT 250 Committee OER Project. License : CC BY-SA: Attribution-ShareAlike
Privacy Policy
Frequently asked questions
What's the difference between the discussion and the conclusion.
In a thesis or dissertation, the discussion is an in-depth exploration of the results, going into detail about the meaning of your findings and citing relevant sources to put them in context.
The conclusion is more shorter and more general: it concisely answers your main research question and makes recommendations based on your overall findings.
Frequently asked questions: Dissertation
Dissertation word counts vary widely across different fields, institutions, and levels of education:
An undergraduate dissertation is typically 8,000–15,000 words
A master's dissertation is typically 12,000–50,000 words
A PhD thesis is typically book-length: 70,000–100,000 words
However, none of these are strict guidelines – your word count may be lower or higher than the numbers stated here. Always check the guidelines provided by your university to determine how long your own dissertation should be.
A dissertation prospectus or proposal describes what or who you plan to research for your dissertation. It delves into why, when, where, and how you will do your research, as well as helps you choose a type of research to pursue. You should also determine whether you plan to pursue qualitative or quantitative methods and what your research design will look like.
It should outline all of the decisions you have taken about your project, from your dissertation topic to your hypotheses and research objectives , ready to be approved by your supervisor or committee.
Note that some departments require a defense component, where you present your prospectus to your committee orally.
A thesis is typically written by students finishing up a bachelor's or Master's degree. Some educational institutions, particularly in the liberal arts, have mandatory theses, but they are often not mandatory to graduate from bachelor's degrees. It is more common for a thesis to be a graduation requirement from a Master's degree.
Even if not mandatory, you may want to consider writing a thesis if you:
Plan to attend graduate school soon
Have a particular topic you'd like to study more in-depth
Are considering a career in research
Would like a capstone experience to tie up your academic experience
The conclusion of your thesis or dissertation should include the following:
A restatement of your research question
A summary of your key arguments and/or results
A short discussion of the implications of your research
The conclusion of your thesis or dissertation shouldn't take up more than 5–7% of your overall word count.
For a stronger dissertation conclusion , avoid including:
Important evidence or analysis that wasn't mentioned in the discussion section and results section
Generic concluding phrases (e.g. "In conclusion …")
Weak statements that undermine your argument (e.g., "There are good points on both sides of this issue.")
Your conclusion should leave the reader with a strong, decisive impression of your work.
While it may be tempting to present new arguments or evidence in your thesis or disseration conclusion , especially if you have a particularly striking argument you'd like to finish your analysis with, you shouldn't. Theses and dissertations follow a more formal structure than this.
All your findings and arguments should be presented in the body of the text (more specifically in the discussion section and results section .) The conclusion is meant to summarize and reflect on the evidence and arguments you have already presented, not introduce new ones.
A theoretical framework can sometimes be integrated into a  literature review chapter , but it can also be included as its own chapter or section in your dissertation . As a rule of thumb, if your research involves dealing with a lot of complex theories, it's a good idea to include a separate theoretical framework chapter.
A literature review and a theoretical framework are not the same thing and cannot be used interchangeably. While a theoretical framework describes the theoretical underpinnings of your work, a literature review critically evaluates existing research relating to your topic. You'll likely need both in your dissertation .
While a theoretical framework describes the theoretical underpinnings of your work based on existing research, a conceptual framework allows you to draw your own conclusions, mapping out the variables you may use in your study and the interplay between them.
A thesis or dissertation outline is one of the most critical first steps in your writing process. It helps you to lay out and organize your ideas and can provide you with a roadmap for deciding what kind of research you'd like to undertake.
Generally, an outline contains information on the different sections included in your thesis or dissertation , such as:
Your anticipated title
Your abstract
Your chapters (sometimes subdivided into further topics like literature review , research methods , avenues for future research, etc.)
When you mention different chapters within your text, it's considered best to use Roman numerals for most citation styles. However, the most important thing here is to remain consistent whenever using numbers in your dissertation .
In most styles, the title page is used purely to provide information and doesn't include any images. Ask your supervisor if you are allowed to include an image on the title page before doing so. If you do decide to include one, make sure to check whether you need permission from the creator of the image.
Include a note directly beneath the image acknowledging where it comes from, beginning with the word " Note ." (italicized and followed by a period). Include a citation and copyright attribution . Don't title, number, or label the image as a figure , since it doesn't appear in your main text.
Definitional terms often fall into the category of common knowledge , meaning that they don't necessarily have to be cited. This guidance can apply to your thesis or dissertation glossary as well.
However, if you'd prefer to cite your sources , you can follow guidance for citing dictionary entries in MLA or APA style for your glossary.
A glossary is a collection of words pertaining to a specific topic. In your thesis or dissertation, it's a list of all terms you used that may not immediately be obvious to your reader. In contrast, an index is a list of the contents of your work organized by page number.
The title page of your thesis or dissertation goes first, before all other content or lists that you may choose to include.
The title page of your thesis or dissertation should include your name, department, institution, degree program, and submission date.
Glossaries are not mandatory, but if you use a lot of technical or field-specific terms, it may improve readability to add one to your thesis or dissertation. Your educational institution may also require them, so be sure to check their specific guidelines.
A glossary or "glossary of terms" is a collection of words pertaining to a specific topic. In your thesis or dissertation, it's a list of all terms you used that may not immediately be obvious to your reader. Your glossary only needs to include terms that your reader may not be familiar with, and is intended to enhance their understanding of your work.
A glossary is a collection of words pertaining to a specific topic. In your thesis or dissertation, it's a list of all terms you used that may not immediately be obvious to your reader. In contrast, dictionaries are more general collections of words.
An abbreviation is a shortened version of an existing word, such as Dr. for Doctor. In contrast, an acronym uses the first letter of each word to create a wholly new word, such as UNESCO (an acronym for the United Nations Educational, Scientific and Cultural Organization).
As a rule of thumb, write the explanation in full the first time you use an acronym or abbreviation. You can then proceed with the shortened version. However, if the abbreviation is very common (like PC, USA, or DNA), then you can use the abbreviated version from the get-go.
Be sure to add each abbreviation in your list of abbreviations !
If you only used a few abbreviations in your thesis or dissertation , you don't necessarily need to include a list of abbreviations .
If your abbreviations are numerous, or if you think they won't be known to your audience, it's never a bad idea to add one. They can also improve readability, minimizing confusion about abbreviations unfamiliar to your reader.
A list of abbreviations is a list of all the abbreviations that you used in your thesis or dissertation. It should appear at the beginning of your document, with items in alphabetical order, just after your table of contents .
Your list of tables and figures should go directly after your table of contents in your thesis or dissertation.
Lists of figures and tables are often not required, and aren't particularly common. They specifically aren't required for APA-Style, though you should be careful to follow their other guidelines for figures and tables .
If you have many figures and tables in your thesis or dissertation, include one may help you stay organized. Your educational institution may require them, so be sure to check their guidelines.
A list of figures and tables compiles all of the figures and tables that you used in your thesis or dissertation and displays them with the page number where they can be found.
The table of contents in a thesis or dissertation always goes between your abstract and your introduction .
You may acknowledge God in your dissertation acknowledgements , but be sure to follow academic convention by also thanking the members of academia, as well as family, colleagues, and friends who helped you.
A literature review is a survey of credible sources on a topic, often used in dissertations , theses, and research papers . Literature reviews give an overview of knowledge on a subject, helping you identify relevant theories and methods, as well as gaps in existing research. Literature reviews are set up similarly to other  academic texts , with an introduction , a main body, and a conclusion .
An  annotated bibliography is a list of  source references that has a short description (called an annotation ) for each of the sources. It is often assigned as part of the research process for a  paper .  
In the discussion , you explore the meaning and relevance of your research results , explaining how they fit with existing research and theory. Discuss:
Your  interpretations : what do the results tell us?
The  implications : why do the results matter?
The  limitation s : what can't the results tell us?
The results chapter or section simply and objectively reports what you found, without speculating on why you found these results. The discussion interprets the meaning of the results, puts them in context, and explains why they matter.
In qualitative research , results and discussion are sometimes combined. But in quantitative research , it's considered important to separate the objective results from your interpretation of them.
Results are usually written in the past tense , because they are describing the outcome of completed actions.
The results chapter of a thesis or dissertation presents your research results concisely and objectively.
In quantitative research , for each question or hypothesis , state:
The type of analysis used
Relevant results in the form of descriptive and inferential statistics
Whether or not the alternative hypothesis was supported
In qualitative research , for each question or theme, describe:
Recurring patterns
Significant or representative individual responses
Relevant quotations from the data
Don't interpret or speculate in the results chapter.
To automatically insert a table of contents in Microsoft Word, follow these steps:
Apply heading styles throughout the document.
In the references section in the ribbon, locate the Table of Contents group.
Click the arrow next to the Table of Contents icon and select Custom Table of Contents.
Select which levels of headings you would like to include in the table of contents.
Make sure to update your table of contents if you move text or change headings. To update, simply right click and select Update Field.
All level 1 and 2 headings should be included in your table of contents . That means the titles of your chapters and the main sections within them.
The contents should also include all appendices and the lists of tables and figures, if applicable, as well as your reference list .
Do not include the acknowledgements or abstract in the table of contents.
The abstract appears on its own page in the thesis or dissertation , after the title page and acknowledgements but before the table of contents .
An abstract for a thesis or dissertation is usually around 200–300 words. There's often a strict word limit, so make sure to check your university's requirements.
In a thesis or dissertation, the acknowledgements should usually be no longer than one page. There is no minimum length.
The acknowledgements are generally included at the very beginning of your thesis , directly after the title page and before the abstract .
Yes, it's important to thank your supervisor(s) in the acknowledgements section of your thesis or dissertation .
Even if you feel your supervisor did not contribute greatly to the final product, you must acknowledge them, if only for a very brief thank you. If you do not include your supervisor, it may be seen as a snub.
In the acknowledgements of your thesis or dissertation, you should first thank those who helped you academically or professionally, such as your supervisor, funders, and other academics.
Then you can include personal thanks to friends, family members, or anyone else who supported you during the process.
Ask our team
Want to contact us directly? No problem.  We  are always here for you.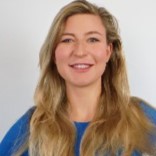 Our team helps students graduate by offering:
A world-class citation generator
Plagiarism Checker software powered by Turnitin
Innovative Citation Checker software
Professional proofreading services
Over 300 helpful articles about academic writing, citing sources, plagiarism, and more
Scribbr specializes in editing study-related documents . We proofread:
PhD dissertations
Research proposals
Personal statements
Admission essays
Motivation letters
Reflection papers
Journal articles
Capstone projects
The Scribbr Plagiarism Checker is powered by elements of Turnitin's Similarity Checker , namely the plagiarism detection software and the Internet Archive and Premium Scholarly Publications content databases .
The Scribbr Citation Generator is developed using the open-source Citation Style Language (CSL) project and Frank Bennett's citeproc-js . It's the same technology used by dozens of other popular citation tools, including Mendeley and Zotero.
You can find all the citation styles and locales used in the Scribbr Citation Generator in our publicly accessible repository on Github .

Discussion vs Conclusion: Know the key difference between them before crafting the final draft
Discussion vs Conclusion: Know the
By Aktar Category : Writing
A research paper consists of standard structure of which includes introduction, literature review, methodology, discussions and conclusion chapters. Most often, scholars assume that the discussion and the conclusion section are one and the same. But in reality, they are no way similar to each other. 
Simply said, discussion section, included after the methodology section but prior to conclusion section explains the key results. This chapter relates back directly to the research question included in the introduction, and contextualises the findings within the literature that has been covered in the literature review. A standard discussion section must be engaging, and should include the information such as : (a) the major results of the study, (b) the meaning of those findings, (c) how these results relate to other existing findings in your study area, (d) limitations of the findings, and (e) suggestions for future research. Need some help in writing this chapter. Talk to expert writers offering discussion chapter writing help.
Many scholars confuse the details that needs to be included in the discussion chapter with the information that is to be included in the conclusion section. One of the effective ways to avoid this confusion considering the conclusion as a brief summary of concepts incorporated in all other sections within the research paper. In the conclusion chapter you must remind the reader of what they have read. Here you have to: (a) restate your hypothesis or research question, (b) restate the crucial findings, (c) explain the contributions of your study, (d) highlight limitations of your study, and (e) state future recommendations. 
In addition to the aspects mentioned above, there are certain elements that must be followed and avoided while writing the discussion and conclusion chapter.  Some of the do's and don'ts that need to be considered while writing these two sections are: 
Discussion chapter – 
Use active voice whenever possible. Look out for wordy phrases, and ensure your points are clearly explained. Use of the first person (only if necessary). 
Organise the discussion to address experiments for which you have presented findings. 
Do not include any new and irrelevant findings. 
Conclusion chapter – 
 Do transition into the conclusion paragraph. Your reader must know that you are talking about throughout the paper merely by looking at the conclusion section. Use transition words/phrases to cue the reader to the end. 
Maintain the tone of the writing. Do not use subjective  or an overly emotional, appeal at the end. However, if you have included few emotional pieces, then do not include facts or statistics as it will confuse the reader. 
Don't reuse the research statement. Writing conclusion paragraph involves restating the research statement. However, ensure that you don't rewrite the same statement. 
Now that you know how the major differences between the two chapters, roll your sleeves and start with the writing process. If you are not confident with writing your chapters, especially discussion one, take help from expert writers delivering discussion chapter writing help
Topic Choice Consulting
PhD Thesis Synopsis Writing Services
Research Methodology Writing Services
Data Analysis Consulting
Discussion Chapter Consulting
Thesis Completion Help
Thesis Proposal Development Services
Thesis Proofreading Services
Thesis Defense Preparation Services
PhD Thesis Revision Services
References for Literature Review
Writing Tips for PhD Proposal
Book an Appointment
Register for a course online
Printing & Binding
Proofreading Advice
Academic Writing
Scientific Writing
Thesis Writing
Research Writing
Website Writing
ESL Writing
Business Letters
Business Plans
Writing Help
IELTS Writing
Privacy Policy
About Jolyon
IELTS Correction
Writing a Scientific Paper - Results, Discussion and Conclusion Sections
Excellent Proofreading and Writing
The results section is the part of the scientific paper around which everything else is built. The introduction describes why the results needed to be obtained, the methods how they were obtained and the discussion explains the results.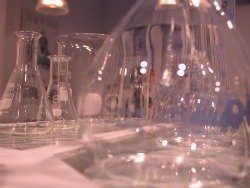 The results section is just a presentation of the data. There should not be any discussion in the results section (that goes in the discussion section). The results need to be presented in enough detail for someone not familiar with the scientific paper to understand them. All the results should be explained in the text of the results section as well as being presented in either figures or tables. Each result should only be presented once. Do not show the same data in two forms (data should be presented as either a table or a figure not both).
The text of the results section should introduce each table or figure and provide a summary of the main points from each.
The results should:
Be simple and clear
Present summaries of large data sets (means with standard error or deviation)
Detailed data should be reported in tables or figures and not as lists in the text
Only give the data which is relevant to the paper
Refer to every table or figure in the text
Each figure or table should be identified by a unique number e.g. table 1, table 2, figure 1, figure 2. The numbers should be sequential, in the same order as the tables or figures are presented in the text.

In the discussion you should explain your results, how they relate to the literature and any implications they might have for future use.
A good discussion will explain why your results and the whole paper is important. You'll show that your results can add new knowledge to your chosen area of work.
In the discussion you should refer to the literature when explaining and discussing your results. This should be related to the interpretation of your results and not restating what was said in the introduction when you reviewed the relevant literature.
The discussion should:
Not repeat information from the results and introduction sections
Relate the results to the aims
Show how the results agree or disagree with previously published literature
Indicate the significance of the results
Suggest future work or planned follow-up research
Often the conclusion will be in the final paragraph of the discussion but it can sometimes be in a separate section.
This is the overall main point or points that you want your readers to remember. They should be clearly stated.
The conclusion should not repeat information from the discussion section but restate the main conclusions in a new concise way for your readers, so that they are in no doubt what you have achieved while doing the research presented in your paper.
Return to Scientific Writing from Writing a Scientific Paper 4 Return to Excellent Proofreading and Writing Homepage from Writing a Scientific Paper 4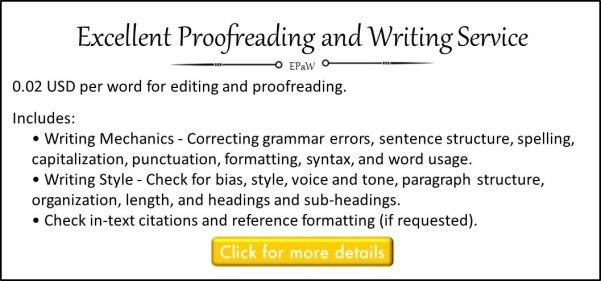 New! Comments
By Jolyon Dodgson , copyright © 2011-2020. 
Excellent-Proofreading-and-Writing.com -  Proofreading and writing help for excellent first impressions.