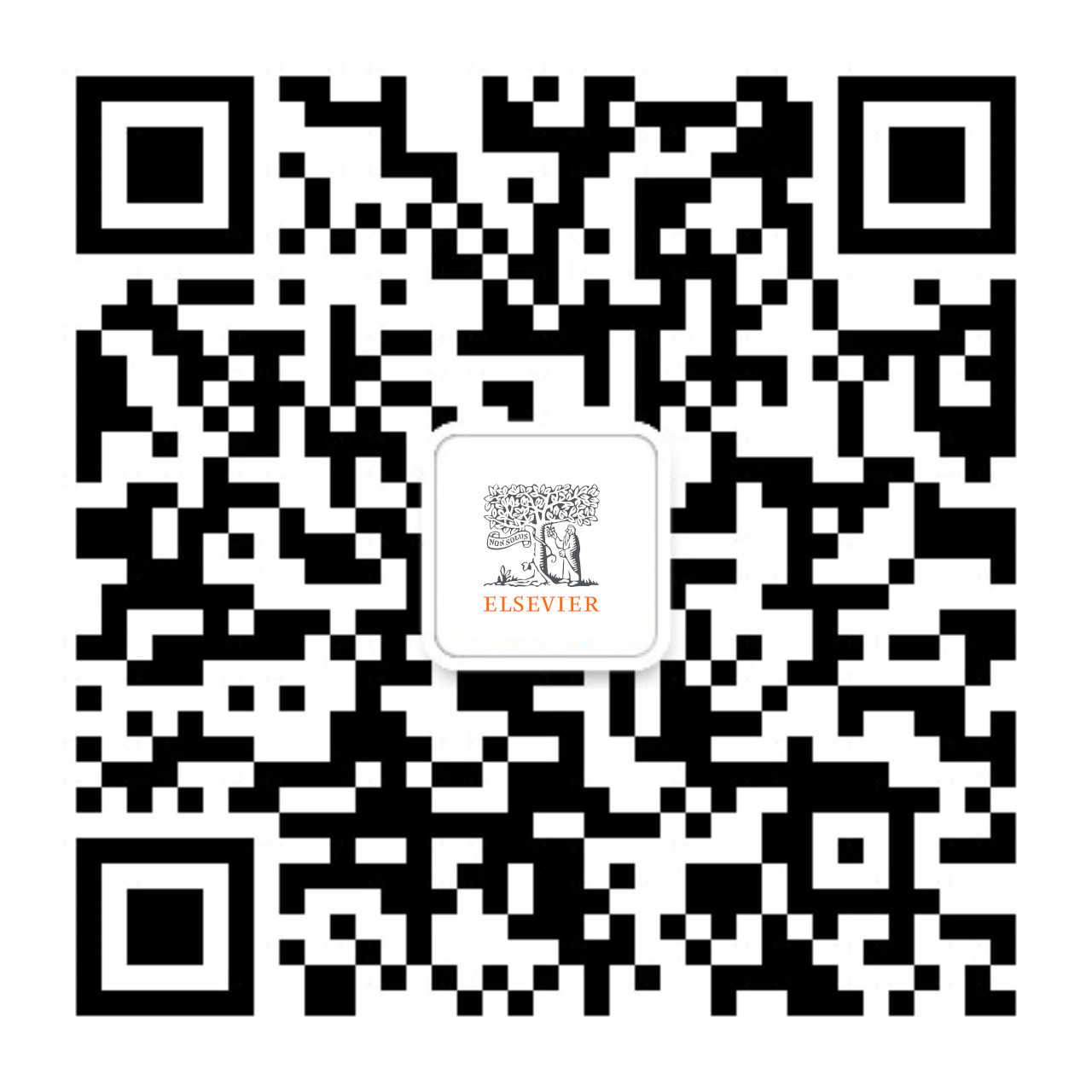 Converting your PhD Thesis into a Book in Five Steps
Table of Contents
The time and effort you've put into your PhD work is extremely valuable, not just for you, but for other researchers. But maybe you're wondering if your PhD work is of interest to a broader, general audience; perhaps as an academic book, or even a general interest publication. But taking your thesis or dissertation from a journal article to a full-length book is not as easy as sending it as-is to a potential publisher.
In this article, we'll go over some of the essential steps, and tips for getting your PhD work published as a book.
From Thesis to Book – Things to Consider
Since most PhD work is published as journal articles, there are different things to consider when you weigh your options on future publication of your research. Depending on the scope and breadth of your topic, you may want to just use parts of your dissertation or thesis in a book, or collaborate with other researchers to contribute to a collection of research on a topic. Another option discussed is to turn a thesis into a journal article , as a first step to writing a full-fledged book on the topic.
But if your aim is to publish your PhD research as a full-length book, then there are some things you need to consider. These are the same things a potential book publisher will be looking at as well, as their aim is to connect the work of their authors with their readership. It's this relationship, between the writer and the reader, that publishing companies value when considering if a book will connect with its audience.
First and foremost, will the book be of interest to a broad section of the publisher's readers? Secondly, a publisher will consider if the quality of the work is high, especially if their audience consists of scholars, experts and researchers in the field of your topic. And, finally, since the nature of a research thesis requires peer review and detailed analysis of its findings, so will a similar process be needed for a book related to the research. Therefore, the publisher will be asking itself if the work will hold up to the demands of a review by experts in the field.
Whereas a dissertation exists to fulfill graduation requirements, and has an extremely limited audience, a book fulfills a different purpose. That is, to bring the work to a broader audience. Likewise, a book is a much more personal undertaking, where your voice as an author is developed, and even featured, as an important aspect of your writing. The very format of a dissertation compared to a book is like comparing apples to oranges.
How Long Does it Take to Turn a PhD Dissertation Into a Book?
As alluded to above, turning your PhD thesis into a book means you have to adjust many aspects of your dissertation. For example, writing for a broader audience than just your dissertation or thesis committee. This essentially means that you're rewriting your dissertation, so how long that takes comes down to several factors, including how quickly you work, how much time you can dedicate to the work of editing and rewriting, and if you have support.
It might be best to think of your PhD thesis as an outline of a book, whereas each section in the dissertation is expanded to be of interest to a wider audience. With that in mind, realistically, you should count on at least 18 months to two years, minimum, to transform your dissertation into a book. More if the work is complex and significant additional research is needed, and less if you're working with collaborators who will contribute to the process.
Five Essential Steps
Turning your dissertation into a book means you'll have to, in some ways, start from scratch. This includes the title, chapter titles and even references. Your book will be much more readable and personal than your dissertation, and essential pieces of information will be highlighted and expanded.
Step 1 – Titles: The title of your book is the first thing your audience will be exposed to. Likewise, chapter titles can tell the potential reader/buyer much more about the content of the book than even a well-written blurb can. Give some thought to book and chapter titles to help formulate your initial outline of how the book can be structured.
Step 2 – Initial review and editing: Go through your thesis to see how sections of what you've already written will fit into the outline that you've created using your first draft of chapter titles. Here you'll probably recognize that you already need to change things up, and that's ok. This initial review will help you solidify things as you go to the next step.
Step 3 – Additional research: After your initial review, you'll notice where you need more information to flesh out key aspects of your work. This will also come in handy for quotations by other writers that can help make your writing broader in scope.
Step 4 – Active revision and editing: Now you're really rolling up your sleeves. This step may very well take the vast majority of the time you need to work on changing your thesis into a book. Here also is where you will be stretching your writing muscles, making your voice much more engaging and interesting than is required for a thesis.
Step 5 – Proposal: You'll have to submit a proposal to your publisher of choice. This is an additional step all publishers require, and at the very least it should include your working title, keywords, information about the author and/or editor, a description of the book's audience, background information on the research, benefits to the audience and more. See this article for more information on what to include in a book proposal.
Language Editing Plus
You may already know about our Language Editing Plus services for publishing in research journals, but did you know that Elsevier also provides book editing services? Find out more here , and get started today!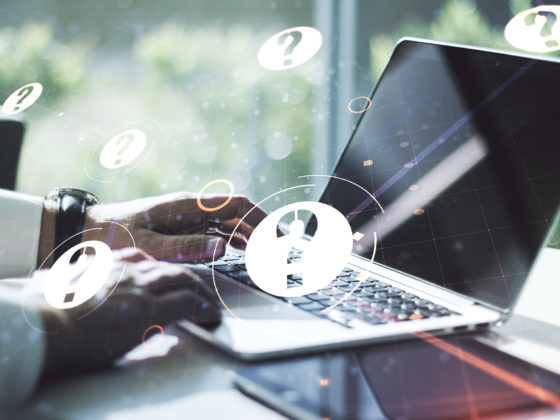 What is a Problem Statement? [with examples]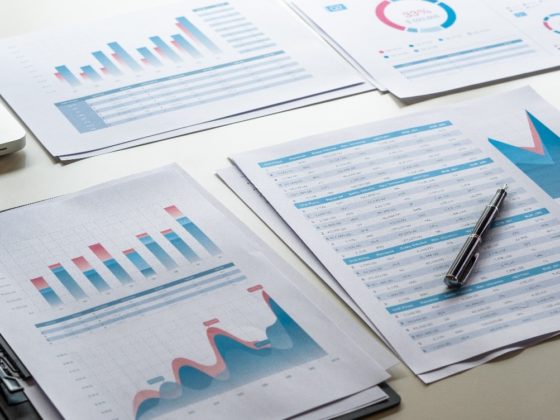 How to Use Tables and Figures effectively in Research Papers
You may also like.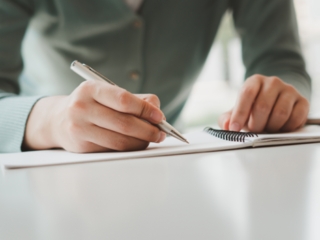 The Clear Path to An Impactful Paper: ②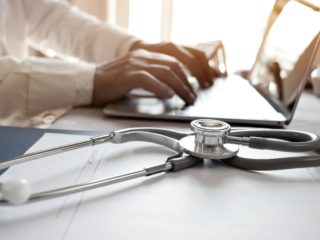 The Essentials of Writing to Communicate Research in Medicine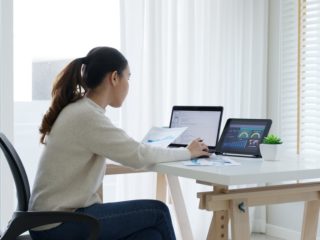 Changing Lines: Sentence Patterns in Academic Writing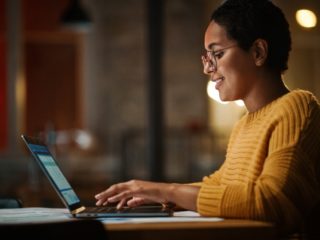 Path to An Impactful Paper: Common Manuscript Writing Patterns and Structure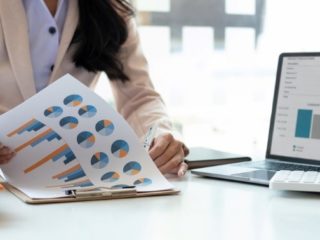 How to write the results section of a research paper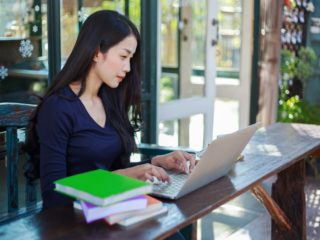 What are Implications in Research?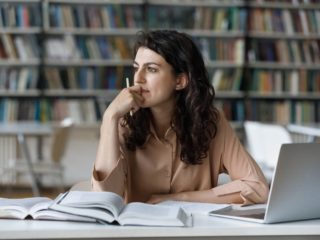 Differentiating between the abstract and the introduction of a research paper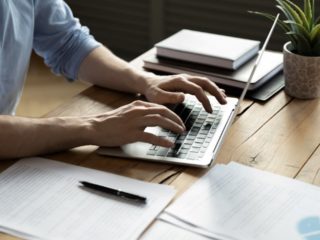 What is the Background of a Study and How Should it be Written?
Input your search keywords and press Enter.

With GRIN Verlag publish your doctoral thesis fast and free
Your dissertation at grin: publication without costs.
As a promovend, you are obliged to publish your doctoral thesis. With GRIN Verlag you can do this quickly and, above all, free of charge. In order for years of research to pay off financially for you, GRIN takes care of the worldwide marketing in hundreds of online shops and you receive a high author's fee. Your dissertation will then be found via all major search engines.
That's why you should publish your doctoral thesis at GRIN
Publish doctoral thesis free of charge and earn money
At GRIN you publish your doctoral thesis completely free of charge and even receive a high author's fee on every sale.
Order your book at a discounted price!
Once your dissertation has been published, you can order discounted books. The more books you order, the less you pay for the individual copy.
Publish to the Professional for Scientific Publishing!
GRIN is a leading provider of academic texts and a pioneer in the digital book market. Benefit from our expertise and many years of experience.
Publish for free worldwide
Publish quickly and benefit permanently. We sell your e-book and book nationwide through hundreds of online shops and bookshops online or on site.
Professional and free publication
At GRIN, your texts appear as a professional e-book and high-quality paperback with its own ISBN.
How it works: Upload a text and publish your own book
Sign up and upload your text
Select a royalty option
We create your e-book and book for free
Distribution
Your royalty
Sign up and upload your file
First, sign up to GRIN. Afterwards, you can add your text directly to your account. In order to do that, simply click "select file" and upload your Word or PDF file.
At GRIN, you can, either, profit from every sold unit, receive a guaranteed one-time royalty, or offer your work for free. Select one of the options - we take care of the rest.
We create your e-book and book
Our editorial team creates a complete e-book and a book from the file you uploaded. E-book and book will have their own ISBN. Your publication receives its own cover and we publish your text in our online shop.
Worldwide distribution
Not only do we publish your work in our own shop - there is also a world wide network of distributors with over 300 online shops. Your book is also available in your local book store.
Receive a high author's royalty
Lean back and make money: If you choose one of our royalty options, you profit from every sold unit. GRIN pays a high author's royalty of up to 25%.
Successful authors - satisfied customers: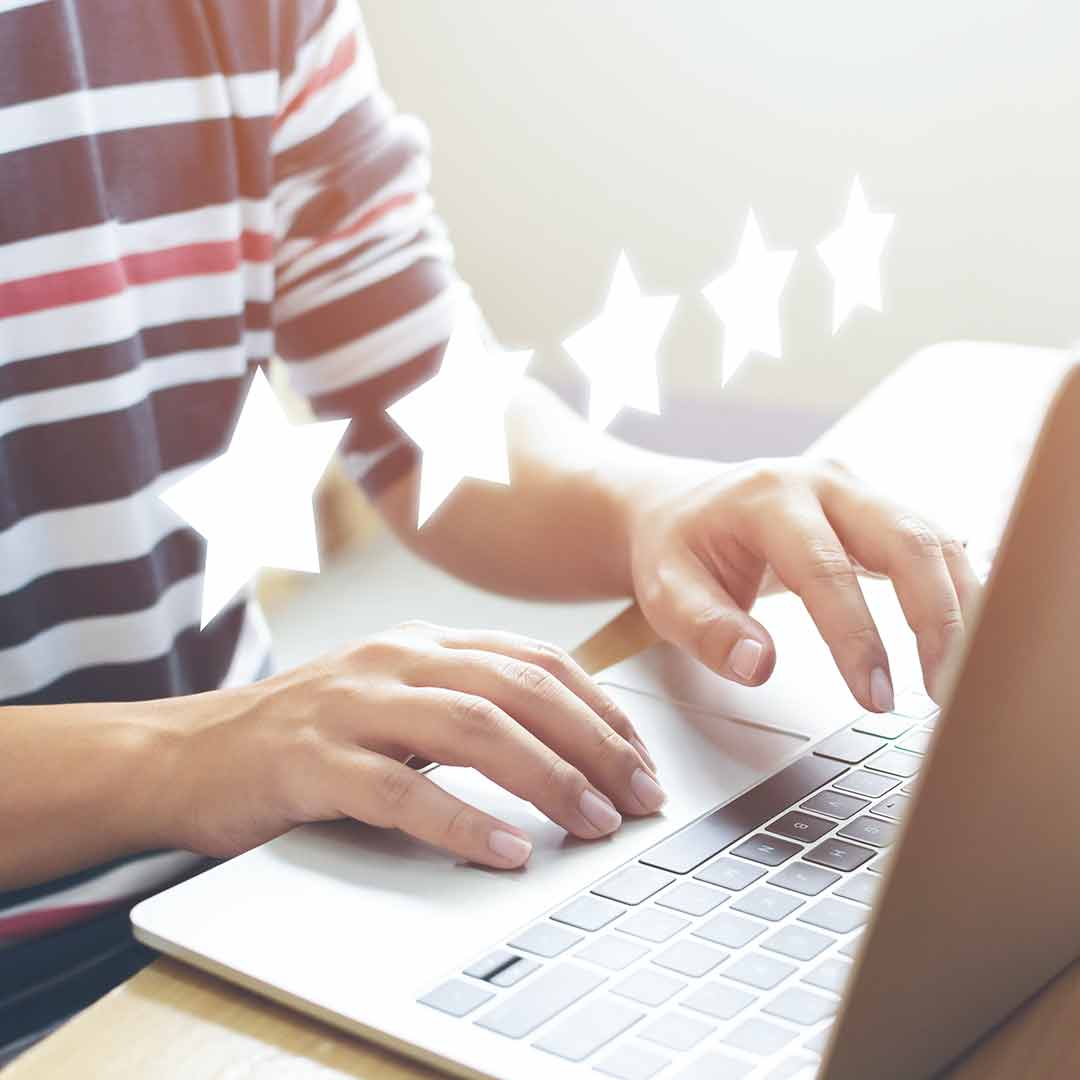 Browse GRIN dissertations....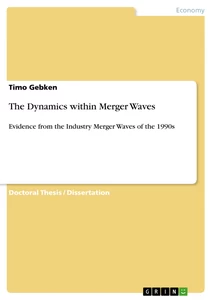 The Dynamics within Merger Waves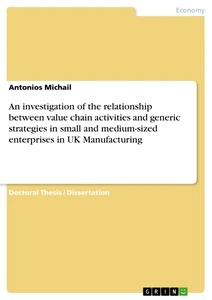 An investigation of the relationship between value chain activities and generic strategies in small and medium-sized enterprises in UK Manufacturing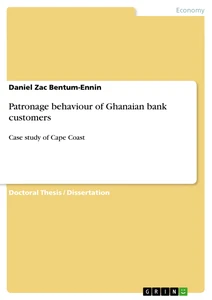 Patronage behaviour of Ghanaian bank customers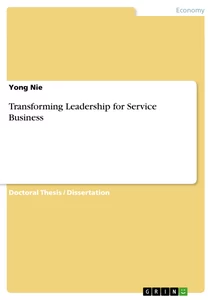 Transforming Leadership for Service Business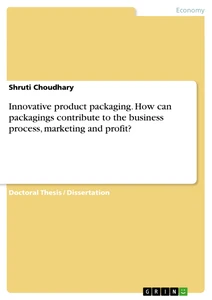 Innovative product packaging. How can packagings contribute to the business process, marketing and profit?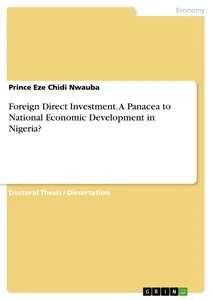 Foreign Direct Investment. A Panacea to National Economic Development in Nigeria?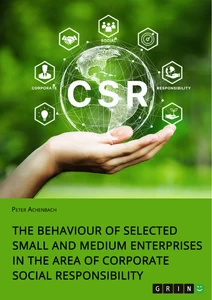 The Behaviour of Selected Small and Medium Enterprises in the Area of Corporate Social Responsibility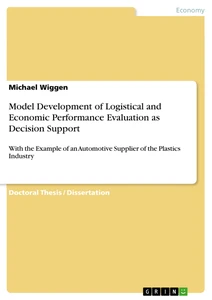 Model Development of Logistical and Economic Performance Evaluation as Decision Support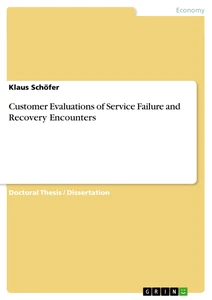 Customer Evaluations of Service Failure and Recovery Encounters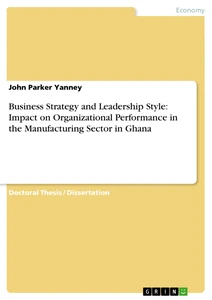 Business Strategy and Leadership Style: Impact on Organizational Performance in the Manufacturing Sector in Ghana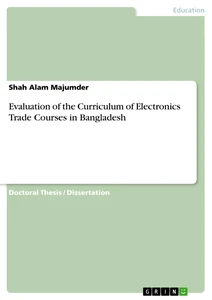 Evaluation of the Curriculum of Electronics Trade Courses in Bangladesh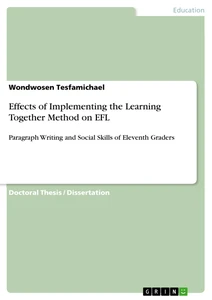 Effects of Implementing the Learning Together Method on EFL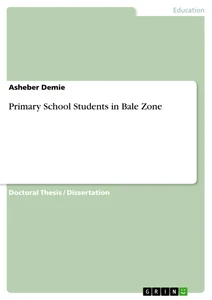 Primary School Students in Bale Zone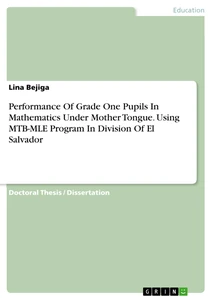 Performance Of Grade One Pupils In Mathematics Under Mother Tongue. Using MTB-MLE Program In Division Of El Salvador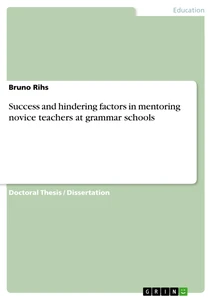 Success and hindering factors in mentoring novice teachers at grammar schools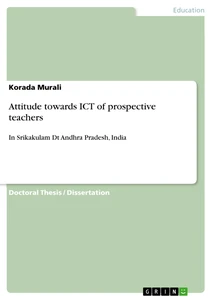 Attitude towards ICT of prospective teachers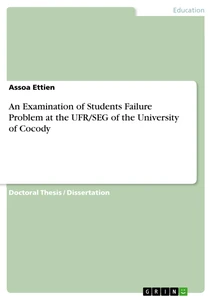 An Examination of Students Failure Problem at the UFR/SEG of the University of Cocody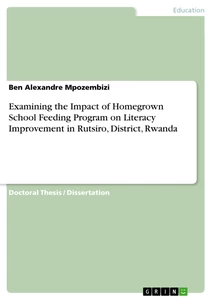 Examining the Impact of Homegrown School Feeding Program on Literacy Improvement in Rutsiro, District, Rwanda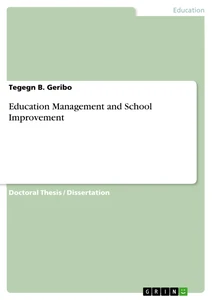 Education Management and School Improvement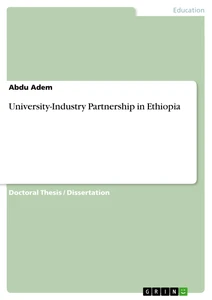 University-Industry Partnership in Ethiopia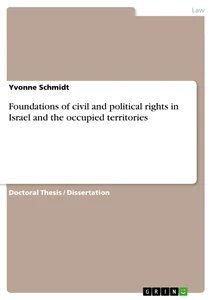 Foundations of civil and political rights in Israel and the occupied territories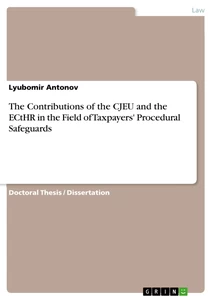 The Contributions of the CJEU and the ECtHR in the Field of Taxpayers' Procedural Safeguards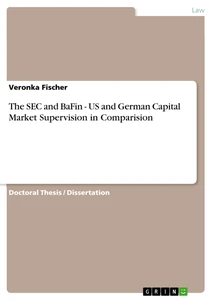 The SEC and BaFin - US and German Capital Market Supervision in Comparision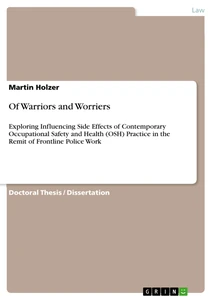 Of Warriors and Worriers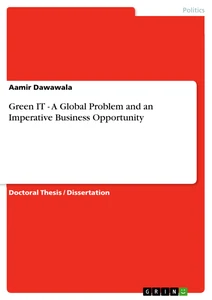 Green IT - A Global Problem and an Imperative Business Opportunity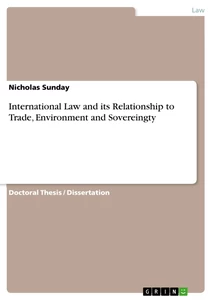 International Law and its Relationship to Trade, Environment and Sovereingty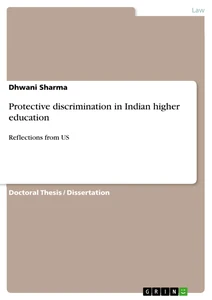 Protective discrimination in Indian higher education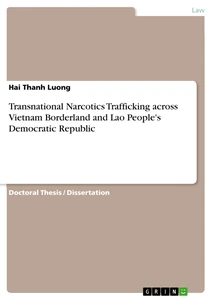 Transnational Narcotics Trafficking across Vietnam Borderland and Lao People's Democratic Republic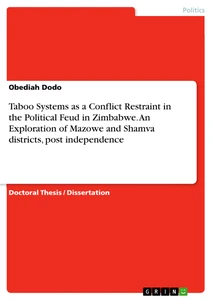 Taboo Systems as a Conflict Restraint in the Political Feud in Zimbabwe. An Exploration of Mazowe and Shamva districts, post independence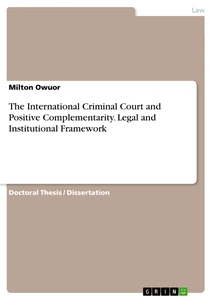 The International Criminal Court and Positive Complementarity. Legal and Institutional Framework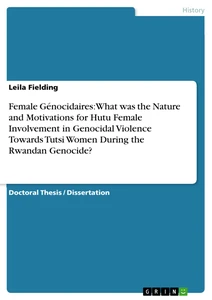 Female Génocidaires: What was the Nature and Motivations for Hutu Female Involvement in Genocidal Violence Towards Tutsi Women During the Rwandan Genocide?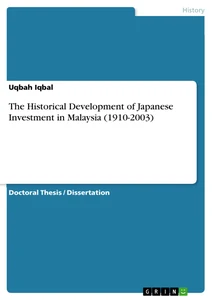 The Historical Development of Japanese Investment in Malaysia (1910-2003)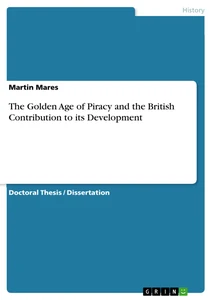 The Golden Age of Piracy and the British Contribution to its Development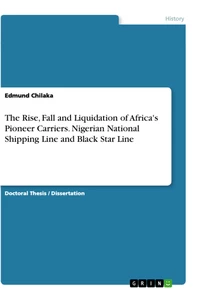 The Rise, Fall and Liquidation of Africa's Pioneer Carriers. Nigerian National Shipping Line and Black Star Line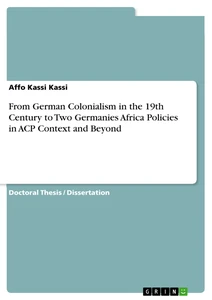 From German Colonialism in the 19th Century to Two Germanies Africa Policies in ACP Context and Beyond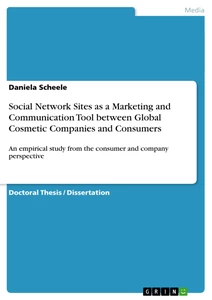 Social Network Sites as a Marketing and Communication Tool between Global Cosmetic Companies and Consumers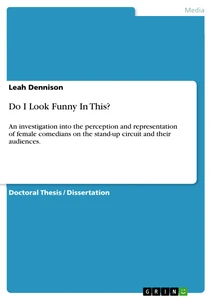 Do I Look Funny In This?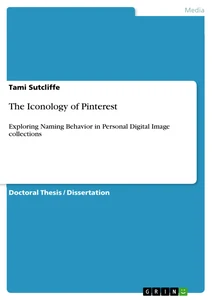 The Iconology of Pinterest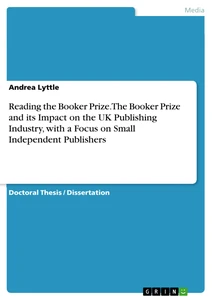 Reading the Booker Prize. The Booker Prize and its Impact on the UK Publishing Industry, with a Focus on Small Independent Publishers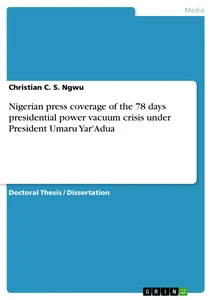 Nigerian press coverage of the 78 days presidential power vacuum crisis under President Umaru Yar'Adua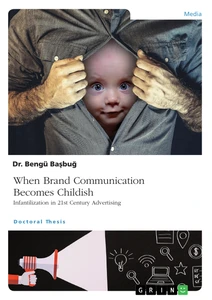 When Brand Communication Becomes Childish. Infantilization in 21st Century Advertising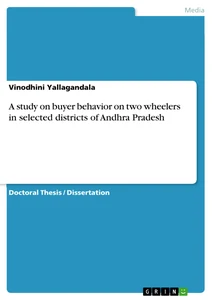 A study on buyer behavior on two wheelers in selected districts of Andhra Pradesh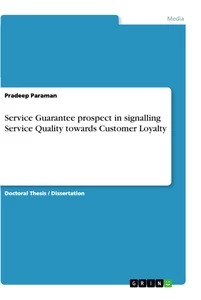 Service Guarantee prospect in signalling Service Quality towards Customer Loyalty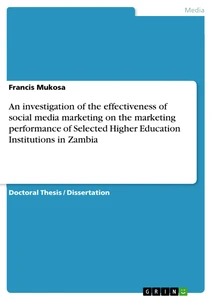 An investigation of the effectiveness of social media marketing on the marketing performance of Selected Higher Education Institutions in Zambia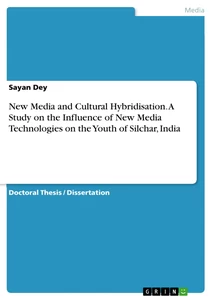 New Media and Cultural Hybridisation. A Study on the Influence of New Media Technologies on the Youth of Silchar, India
Do you have any questions or do you need help?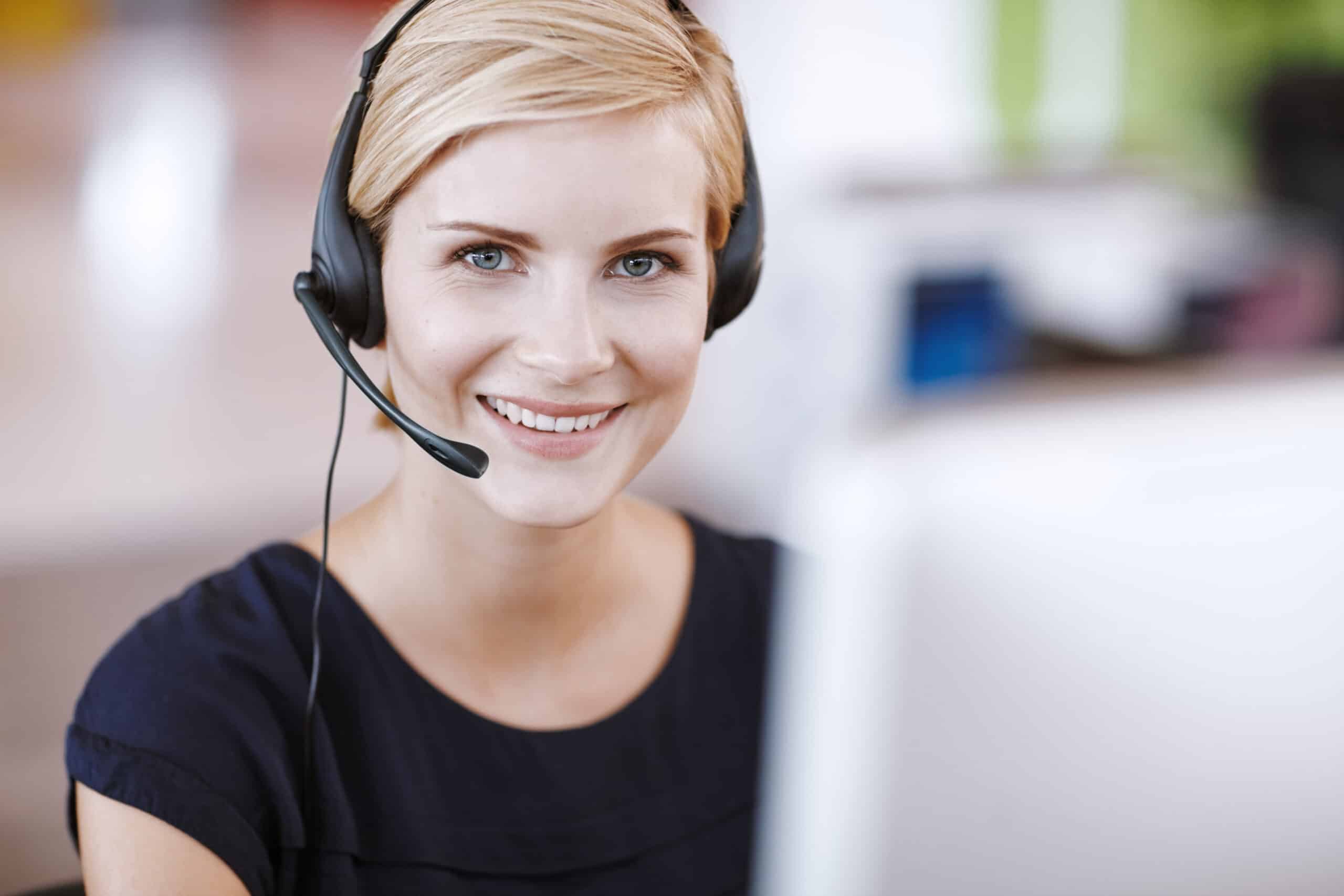 Mon-Fri: 10:00-13:00 and 14:00- 17:00
(Friday until 16:00)
+49 89 550559-0
Simply give us a call or write to us:
We are happy to assist you personally.
Tips for using Microsoft Word
Get to know practical possibilities for formatting and automation.
Help for academic writing
We help you with finding a topic, the literary research and with the academic writing.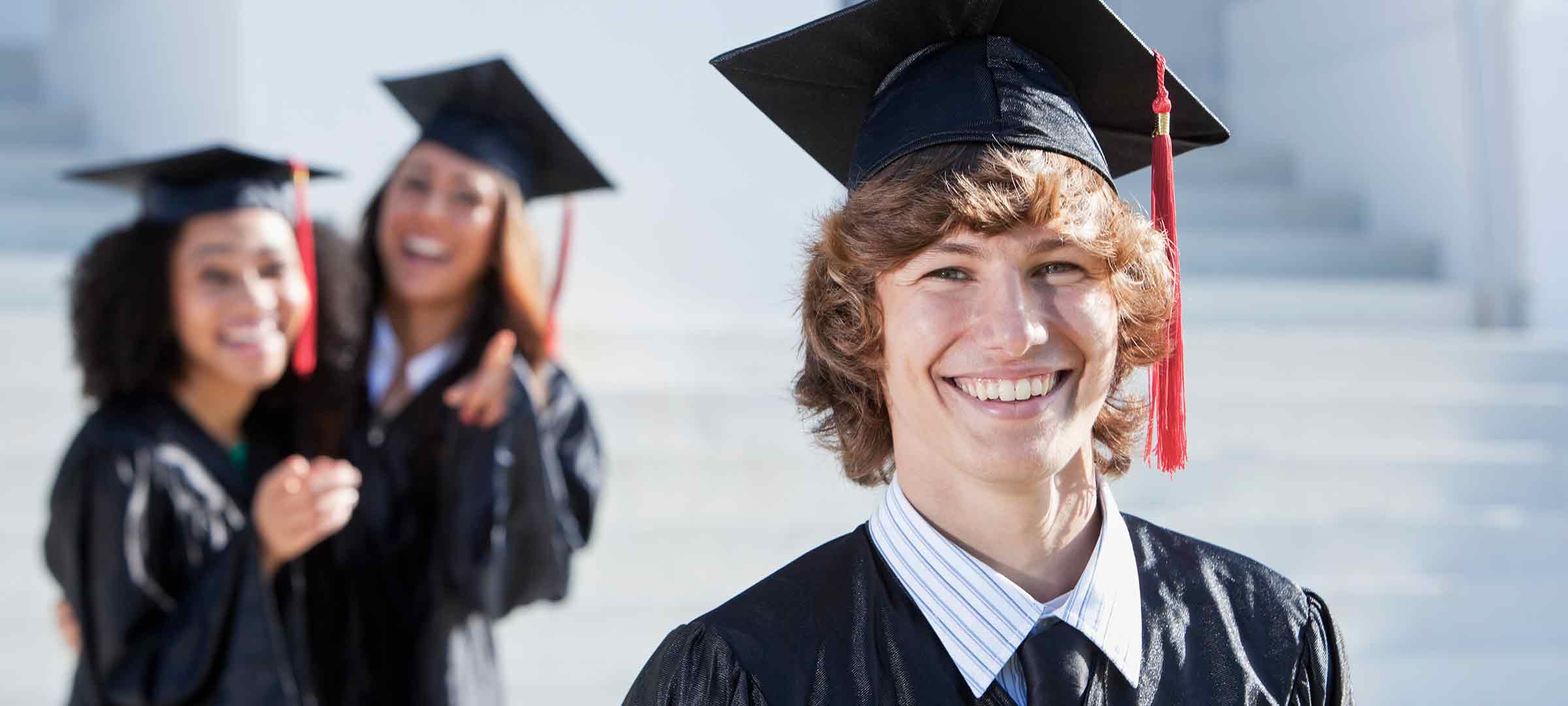 Publish your thesis
At GRIN, you can publish your final assignment for free. It is easy, quick and free of costs. Share your knowledge and make money off of it.
Link zur Seite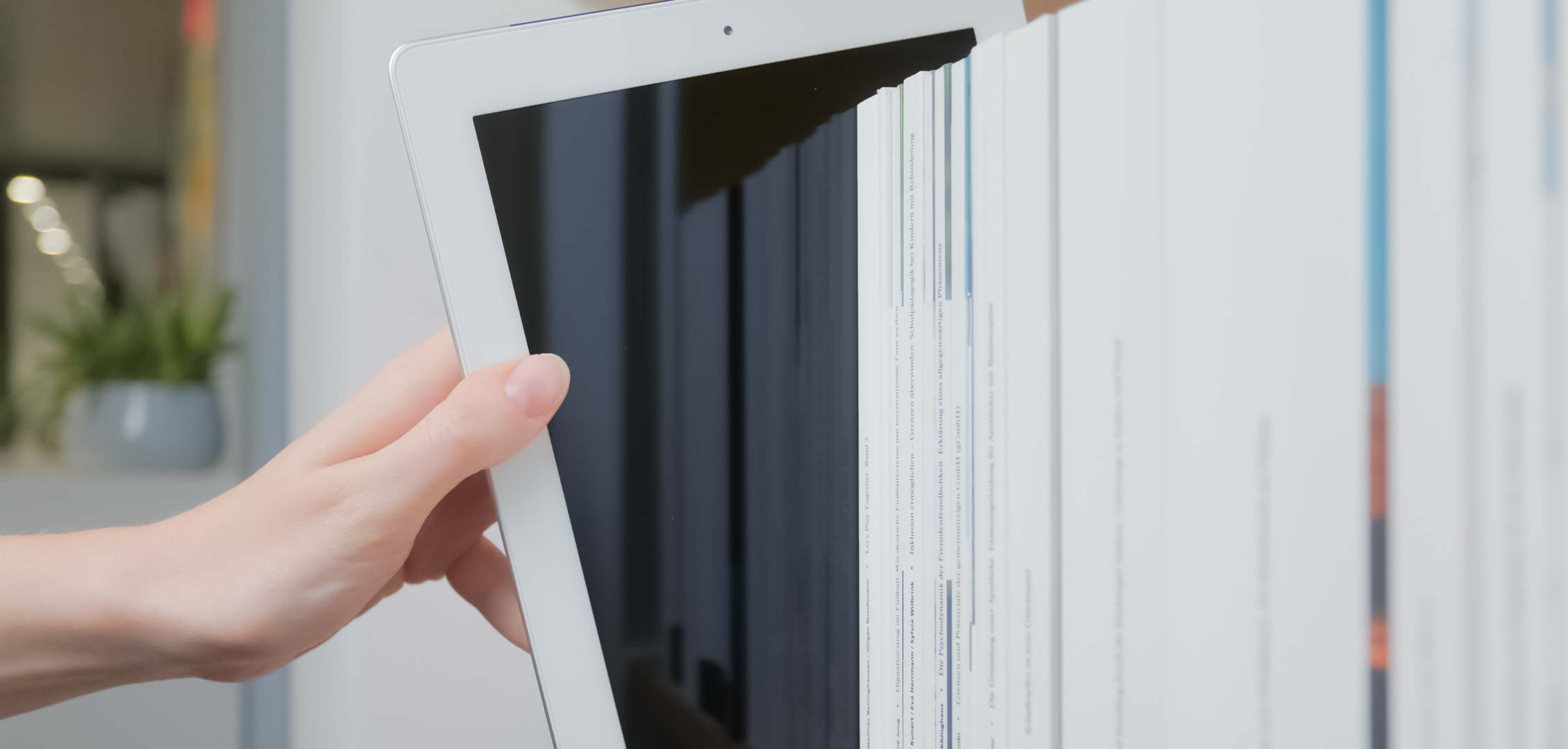 Universities
GRIN offers you a wide and high-quality selection of academic publications. Find out more about our selection process and our quality standards!
Recommend us
9 Effective Tips for Publishing Thesis As a Book
While they may look alike, a thesis is not a book! The process of publishing thesis as a book is different right from its conception to completion. Created with an intent to target a specific audience, a thesis differs from a book in multiple aspects. Although your thesis topic would surely be relevant to your field of study, it perhaps, can be of interest to a wider audience. In such a case, your thesis can be turned into a book .
In this article, we will shed some light on the possible ways of publishing your thesis as a book .
Table of Contents
What is the Difference Between a Thesis and a Book?
Researchers spend years working on their thesis. A thesis focuses on the research conducted, and is thus published as journal articles . However, in some cases, it may also be published as a book for a wider readership. While both thesis and book writing require effort, time, and are equally longer versions of documents, they are different in several ways.
A thesis always begins with a question or hypothesis. On the other hand, a book begins with a series of reflections to grab the reader's attention. To a certain extent, it could be said that while the thesis starts with a question, the book starts with an answer.
Another major difference between the two is their audience. The content of a thesis, as well as its format and language is aimed at the academic community. However, since the book is written with an intent to reach out to wider audience, the language and format is simpler for easy comprehension by non-academic readers as well.
Furthermore, thesis is about documenting or reporting your research activities during doctorate; whereas, a book can be considered as a narrative medium to capture the reader's attention toward your research and its impact on the society.
How to Turn a Thesis into a Book?
The structure of your thesis will not necessarily be similar to the structure of your book. This is primarily because the readership is different and the approach depends on both the audience as well as the purpose of your book. If the book is intended as a primary reference for a course, take the course syllabus into account to establish the topics to be covered. Perhaps your thesis already covers most of the topics, but you will have to fill in the gaps with existing literature.
Additionally, it may be so that you want your book to be a complementary reference not only for one course, but for several courses with different focuses; in this case, you must consider different interests of your audience.
The layout of most thesis involve cross-references, footnotes, and an extensive final bibliography. While publishing your thesis as a book , eliminate excessive academic jargon and reduce the bibliography to reference books for an ordinary reader.
Key Factors to Consider While Publishing Your Thesis as a Book
Purpose of the book and the problems it intends to solve
A proposed title
The need for your proposed book
Existing and potential competition
Index of contents
Overview of the book
Summary of each book chapter
Timeline for completing the book
Brief description of the audience and the courses it would cover
With all of this in mind, here are 9 steps to successfully turn your thesis into a book .
9 Steps to Successfully Publish Your Thesis as a Book!
1. Establish Your Target Audience
Based on the topic of your thesis, determine the areas that may potentially rise interest in your book's audience. Once you establish your target audience, figure out the nature of book they would like to read.
2. Determine the Objective of Your Book
Reflect on the scope of your book and the impact it would have on your target audience. Perhaps it can be used as a textbook or supplementary for one or more courses. Visualize what the reach of your book may be; if it is a book with an identified local market, an interest that arose in your educational institution, which can be traced to other similar institutions, or if it can have a national or even international reach.
3. Identify Your Competition
Find out which books are already on the market, what topics they cover, what problems do they solve, etc. Furthermore, ask yourself what would be the advantage of your book over those that already exist.
4. Define the Structure of Your Book
If the book is written as part of a curriculum, use that program to define its structure. If it covers several programs, make a list of topics to focus on individually and sequence them in an order based on educational criteria or interest for the potential reader.
5. Identify Potential Publishers
Search for publishers in your country or on the web and the kind of books they publish to see if there is a growing interest in the book you are planning to develop. Furthermore, you can also look at self-publishing or publishing-on-demand options if you already have a captive audience interested in your work.
6. Plan a Schedule
Based on the structure of your book, schedule your progress and create a work plan. Consider that many topics are already written in your thesis, you will only have to rewrite them and not have to do the research from scratch. Plan your day in such a way that you get enough time to fill in technical or generic gaps if they exist.
7. Follow a Writing Style
The writing style depends on the type of book and your target audience. While academic writing style is preferred in thesis writing, books can be written in simpler ways for easy comprehension. If you have already spoken to an interested publisher, they can help in determining the writing style to follow. If you're self-publishing, refer to some competitor books to determine the most popular style of writing and follow it.
8. Incorporate Visual Aids
Depending on the subject of your book, there may be various types of visual and graphic aids to accentuate your writing, which may prove lucrative. Give due credit to images, diagrams, graphical representations, etc. to avoid copyright infringement. Furthermore, ensure that the presentation style of visual aids is same throughout the book.
9. Review Your Draft
Your supervisor and the advisory council review and refine you thesis draft. However, a book must be proofread , preferably by someone with a constructive view. You can also use professional editing services or just go ahead with an excellent grammar checking tool to avoid the hassle.
Do you plan on publishing your thesis as a book ? Have you published one before? Share your experience in the comments!
good article
Hello. Nice to read your paper. However, I fell on your article while browsing the net for the exact opposite reason and I think you can equally give me some insights. I am interested, as I earlier said, on how to transform my book into a thesis instead, and how I can defend it at an academic level. I am writing a research work on financial digital options trading and have done a lot of back testing with technical analysis that I explain, to rake thousands of dollars from the financial markets. I find the technical analysis very peculiar and would like to defend this piece of work as a thesis instead. Is it possible? Please you can reply me through e:mail thanks
Rate this article Cancel Reply
Your email address will not be published.
Enago Academy's Most Popular
8 Effective Strategies to Write Argumentative Essays
In a bustling university town, there lived a student named Alex. Popular for creativity and…
Language as a Bridge, Not a Barrier: ESL researchers' path to successful research and publishing
The landscape of academic research has witnessed a remarkable shift in recent years with the…
Punctuate With Precision: Learn how to correctly use the em dash and en dash
In writing, every mark has a purpose and every pause holds potential. Punctuation is a…
The Power of Transition Words: How they connect and clarify your academic writing
Academic writing demands clear communication of ideas to facilitate the exchange of knowledge, and to…
Old Webinars
Webinar Mobile App
Role of ChatGPT and Other AI Tools in Academic Publishing
Role of AI tools in academia Ethical considerations Responsible use of AI tools ChatGPT vs…
Facing Difficulty Writing an Academic Essay? — Here is your one-stop solution!
Role of an Abstract in Research Paper With Examples
How Can You Create a Well Planned Research Paper Outline
What Is a Preprint? 5 Step Guide to Successfully Publish Yours!
Sign-up to read more
Subscribe for free to get unrestricted access to all our resources on research writing and academic publishing including:
2000+ blog articles
50+ Webinars
10+ Expert podcasts
50+ Infographics
10+ Checklists
Research Guides
We hate spam too. We promise to protect your privacy and never spam you.
I am looking for Editing/ Proofreading services for my manuscript Tentative date of next journal submission:
According to you, which is/are the major drawbacks in making open access initiatives sustainable?
Search current calls for papers
Try the Taylor & Francis Journal Suggester
Turning your PhD into a successful book
Requests regularly arrive in the Author Services inbox asking for advice about turning PhD research into journal articles or books. In this guide, first posted on the  LSE Impact Blog , Terry Clague, a Senior Publisher at Routledge gives his advice and insight into what publishers are looking for when they receive new book proposals.  
Research conducted as part of a PhD is valuable. It is valuable for the researcher, who has spent countless hours carrying out the work and it is valuable to those deciding whether the research should result in the award of a PhD qualification. But can the research be valuable to broader audiences? The simple answer is yes – at the heart of many successful academic books lies research conducted as part of a PhD.
What options to consider when turning your PhD into a book
In the majority of cases, PhD research is published in the form of journal articles. In some cases, the research is published in a book. Between either end of that publishing spectrum there is an array of options to consider when it comes to disseminating PhD research:
Converting the entire PhD thesis into a book  requires that your thesis covers a topic of interest to a large enough audience of scholars. Whereas a thesis starts with a question, a book begins with an answer and communicates its importance in the wider research landscape, tracing its evolution and impact. 
Using parts of a PhD thesis in a book  requires that ongoing and/or collaborative research is being conducted. A book (perhaps co-authored) should be greater than the sum of its constituent parts. 
Using an aspect of a PhD thesis in an edited book  on a broader topic ensures that the research fits with related research on a similar theme. A good edited book addresses the need to broaden the scope of PhD-based research via collaborating with a team of contributors. 
Splitting a PhD thesis into several articles  for journals hedges a PhD's bets by staking smaller amounts of the work in different locations. What is gained by this hedging may be lost in the overall narrative of the PhD research as it is unbundled. 
What publishers look for when deciding whether to take you on
The role of the book publisher is to connect authors with readers. When it comes to disseminating research originating from a PhD, this relationship is essential. It is therefore useful to consider the perspective of the publisher when considering what publication route to take. In assessing a proposal for a research-level book, a good publisher will initially ask themselves three questions:
Is the  scope  of the research broad enough to be of interest to our readers (scholars globally)? Example
Is the  quality  sufficiently high? 
Can the work be  developed  via feedback from experts as part of the book review process to address any weaknesses? 
Post information
Related posts, insights topics.
Beyond those core questions, potential authors should also consider significant and ongoing changes to the market for academic books, notably in reader behavior. Evolution in digital technology combined with a significant increase in the amounts of available research has led to changes in the way that books are produced, published and propagated. In this environment, the key word is "discoverability". Connecting authors to readers requires that publishers facilitate discoverability of research via various routes to ensure that potential readers are able to find books with ease. Authors can aid this process by following a few basic rules of thumb: 
The main title of the book should position it clearly without reference to other bibliographic information, and should be as short as feasible 
Chapter titles should likewise, where possible, position themselves clearly 
Chapter synopses or abstracts can be used to enhance the metadata around books
Submitting a book proposal
It is useful to start a conversation with an acquisitions/commissioning editor at an early stage toward the end or shortly after the completion of a PhD. Discussions with supervisors and other colleagues are also very useful at this stage. The next natural step is to submit a book proposal which will be considered by the publisher, often involving a peer review process. Research-level books are often published as part of an established series – an awareness of existing books in such series can be useful when it comes to framing and developing a book proposal.
Preparing your final manuscript for book publication
Following a review process, the publisher's editorial board would give final approval to proceed, following which a book contract would be issued. Armed with publisher and review feedback, the author can then proceed to produce a full manuscript based on their PhD research. Each book is different, but there are numerous key aspects to consider when preparing a final manuscript for book publication. Above all, never lose sight of the audience:
A thesis is written for examiners, a book for scholars in general . Anything that is useful only for examiners (e.g. literature review, methodology discussion) should be cut or heavily amended/digested. 
Examiners will work through text regardless of the writing style, book readers will not . Therefore, it is likely that extensive re-writing will be required to retain and engage readers. 
Take a step back . Think about the overall narrative of the book and be prepared to rethink the structure – this can be liberating! 
Value the reader's time . Streamline where possible – theses by their nature contain much repetition. Keep in mind the agreed length of the book. 
Contextualize . If research is of a narrow scope, add international or inter-disciplinary context, particularly within the introductory and concluding chapters.
Sharing your research
Finally, talking about your research and the process of working it into a book can be an essential ingredient to its success. This can be done with your immediate colleagues, at conferences and with a publisher. It can also be done online – with  social media a useful tool  to tap into wider networks as well as to test ideas out. 
Further Reading
European University Institute (Undated) –  From PhD to Book Germano, W. (2005) –  From Dissertation to Book Thomson, P. (2011) –  Can I Get a Book From My Thesis Thomson, P. (2013) –  Turning Your PhD Into a Book Veletsianos, G. (2016) –  Social Media in Academia , Routledge
Where to next?
If you've found these tips helpful make sure you look at:
Our Insights newsletter – the latest news, tips, and resources delivered straight to your inbox.
Share this post on social

Research Guides
Submit and publish your thesis.
The Graduate Thesis: What is it?
Thesis Defences
Deadlines and Fees
Formatting in MS Word
Formatting in LaTeX
Making Thesis Accessible
Thesis Embargo
Review and Release
Your Rights as an Author
Re-using Third Party Materials
Creative Commons Licenses for Theses
Turning Thesis into an Article
Turning Thesis into a Book
Other Venues of Publication
Turning Your Thesis into a Book
"A dissertation is a report, a book tells a story"
Turning a thesis into a book means more than simply printing and binding your thesis as is. Neither will it be a quick touch up or superficial revision. Your book manuscript will likely mean a substantial rewrite of your thesis. Consider the following aspects that will need to change:
Your audience
The audience for the thesis is mainly your committee whereas for a book it may be fellow researchers, professionals working in the field, policy makers, educators, or the general audience. The majority of your readers will be less familiar with your topic than was your supervisor and will be more interested in the bigger picture than in the methodological details.
A book has a different purpose from a thesis. A thesis is meant to demonstrate your mastery of the subject and research process. A book is an opportunity to discuss the implications of your research to the larger community. The way you define an audience for your book will directly affect its goal and vice versa.
The structure of your thesis
A book's structure will be different from that of a thesis. You will need to thoroughly re-order your work into chapters. In particular, the Literature Review and Methodology sections would be shortened drastically or incorporated into the introduction. Copious footnotes typical for a thesis could be transformed into stories.
The voice you use for a book is different from the academic voice in your thesis. You will want to edit out the academic jargon, complex sentences, lengthy paragraphs and passive voice. Be ready to show your own voice and clearly say what you think.
When looking to publish a book you would normally follow these steps:
Select a press
Start by selecting a press that would be a good fit for your topic and audience:
Look at your own bookshelf - where have authors published on similar topics?
Check presses' lists in your subject area
Consider academic vs commercial publishers
Get in touch with acquisition editors at the presses you are looking at to check if your idea will be of interest
Prepare your book proposal
Think of your proposal as a pitch that communicates the book's value in terms of content and your value as the subject matter expert
Problems or pain points that the book addresses
How the book addresses these pain points and what value it provides to the reader
A proposed title
Market research evidence that there is a need and niche for the book
Contents page
A proposal can be submitted to more than one press. Once you get a book deal, commit to that press and discontinue negotiations with other presses.
Negotiate and sign the contract
The Understanding and Negotiating Book Publication Contracts from the Authors Alliance is a great resource for all questions related to book contracts.
Other tips from book publishers
Having an article published from your thesis may be a good starting point to get a book deal. However having too many chapters published may be a turn off for a press that looks for original content.
Consider the timing of publication for your academic career. It takes a while for a book to be written, published, distributed and read. If you would like to proceed with an academic career upon graduation and have reviews of your published book ready for inclusion in your tenure portfolio, you will want to start looking into publishing as soon as possible.
Additional resources on converting your thesis into a book:
Harman, E. (2003). The thesis and the book: A guide for first-time academic authors. Toronto: University of Toronto Press ( Print | Electronic )
"Working on a book project? What I wish I knew…" - recording of the April 2021 webinar and presenters' book proposals
Writers' How To Series by the Writers' Union of Canada
See writing guides for creative non-fiction
<< Previous: Turning Thesis into an Article
Next: Other Venues of Publication >>
Last Updated: Sep 15, 2023 3:23 PM
URL: https://guides.library.utoronto.ca/thesis
Library links
Library Home
Renew items and pay fines
Library hours
Engineering
UT Mississauga Library
UT Scarborough Library
Information Commons
All libraries
University of Toronto Libraries 130 St. George St.,Toronto, ON, M5S 1A5 [email protected] 416-978-8450 Map About web accessibility . Tell us about a web accessibility problem . About online privacy and data collection .
© University of Toronto . All rights reserved. Terms and conditions.
Connect with us
Scholarly Publishing
Introduction
Choosing Publishers - Considerations and risks
Thesis to book?
Vanity Publishers
Presenting and publishing at conferences
When choosing a journal
Journals selection/ evaluation
Open Research guide
Publisher resources
UOM Researcher publishing support
Author Profiles
Checklists and resources
My thesis to a book?
Quite frequently early career researchers are approached to consider publishing a thesis as a book. If you intend to publish your thesis in this way considerable editing and reformatting will be required first.
Often examiners' reports suggest publishing options.
Books published by print-on-demand and vanity publishers may often not be eligible for categorising as an A1 (authored) book for internal institutional auditing purposes.
If you are approached by a publisher please refer to our What if you are approached by a publisher? Consider asking some of these questions section.
Also consider contacting the faculty or liaison librarian for your discipline to explore options and considerations further.
Is re-purposing of text acceptable?
Israel, M. (2018, January 20). Self-plagiarism? When re-purposing text may be ethically justifiable. Research Ethics Monthly . https://ahrecs.com/research-integrity/self-plagiarism-when-re-purposing-text-may-be-ethically-justifiable
Mark writes up some tips for those considering re-using text that they have previously published.
Roig, M. (2016). Recycling our own work in the digital age. In T. Bretag (Ed.), Handbook of academic integrity (pp. 655–669). Springer.
Miguel helps to define self-plagiarism within science and scholarship and review its common forms - duplicate publication, augmented publication (when a dataset is republished with additional observations), salami publication (creating two or more publications from the same study), and text recycling (re-using substantial parts of your own previously published publications). He discusses the reader-writer contract and some scenarios of re-use in books (e.g., new editions, re-using portions of chapters from one book to another, from journal articles to book), , conference presentations (e.g., presented at more than one conference, conference presentation to journal article) and doctoral dissertations and theses (e.g., dissertation/thesis to publication, publications to dissertation). He explains why authors should be concerned about re-using previously published work.
Vanity publishers
Vanity publishers are publishing houses which charge authors to have their works published without the selection criteria usually used in hybrid publishing models. Protect your future academic credibility and ensure maximum prospects for future publishing of your work in credible journals by carefully evaluating the credibility of these publishers BEFORE accepting any offers. Refer to our Choosing publishers section in this guide.
Torres, M.R. (2012, June 24). Advice: Dissertation for sale: A cautionary tale [Blog post]. Retrieved from http://www.chronicle.com/article/Dissertation-for-Sale-A/132401/?cid=wb&utm_source=wb&utm_medium=en
<< Previous: Choosing Publishers - Considerations and risks
Next: Presenting and publishing at conferences >>
Last Updated: Mar 21, 2023 6:02 PM
URL: https://unimelb.libguides.com/Scholarly_publishing
Get Published
About this guide
Publishing strategy
Selecting a journal
Evaluating journals
Open Access publishing
Choose a conference
Publishing from your thesis
Examples of publisher's policies, got invited to publish a book.
Publishing processes
Author rights & copyright
Publishing guidelines
Worried your open access thesis will compromise your article publishing?
Some researchers may have been questioned or refused acceptance for self-plagiarism. Many publishers use plagiarism checkers like Turnitin on the initial submission and this will find postgraduate theses on Tuwhera.
Consider the following before you submit your articles:
Check the publisher's policy on their website.
Check publisher's policy - this document lists some key publishers' statements regarding pre-publication and open access theses.
Whether you are writing a book or an article from your thesis, make sure you have rewritten your research substantially.
Negotiate an agreement with your publisher to ensure that you are able to use your research in your thesis for your article or book.
Make sure that you have gained permissions for using any 3rd party copyright materials in your publications.
Turning your PhD into a successful book Taylor and Francis
Converting your PhD Thesis into a Book in Five Steps Elsevier Author Services
Some postgraduates may be contacted by "Print on Demand" (POD) publishers offering to publish their research as a book. POD publishers publish theses in a PDF format with an ISBN number. Theses are then listed on Amazon and other bookseller sites. A hard copy is printed when someone makes a request. Typically such emails come from a publisher called VDM (Verlag Dr. Mueller) or any publishing units associated with LAP (Lambert Academic Publishing).
While you own the copyright in your work and are therefore free to decide what to do with it, we advise that you consider these points before proceeding:
Unlike traditional publishing, the works are not vetted, peer reviewed or professionally edited.
Your research is already available on Tuwhera, without cost or restriction, for other researchers and students around the world to read.
You may be asked to sign away the copyright in your own work. Look at the terms and conditions very carefully and consider seeking legal advice before signing.
Publishing in this way is very likely to harm your chances of publishing your research with a traditional and often more reputable publisher.
In addition to requesting a copy of their author-publisher agreement, here are some things you should try to ascertain before making a decision:
What is the quality of the printed books (jackets, binding, etc)?
What is the royalty share you will receive? With POD, as with vanity publishing, you have very little certainty as to the number of books that will be sold.
What will the publisher do to market/promote your work?
Will people be able to obtain your thesis only through this publisher from now on? Will they require that your thesis be removed from Tuwhera ?
Publishing with Elsevier: step-by-step
Learn about the publication process and how to submit your manuscript. This tutorial will help you find the right journal and maximize the chance to be published.
1. Find a journal
Find out the journals that could be best suited for publishing your research. Match your manuscript using the JournalFinder tool, then learn more about each journal.
JournalFinder
Powered by the Elsevier Fingerprint Engine™, Elsevier JournalFinder uses smart search technology and field-of-research-specific vocabularies to match your article to Elsevier journals.
Find out more about a journal
Learn about each journal's topics, impact and submission policies.
Find a journal by name
Read the journal's aims and scope to make sure it is a match
Check whether you can submit – some journals are invitation only
Use journal metrics to understand the impact of a journal
If available, check the journal at Journal Insights for additional info about impact, speed and reach
If you're a postdoc, check out our postdoc free access program
2. Prepare your paper for submission
Download our get published quick guide , which outlines the essential steps in preparing a paper. (This is also available in Chinese ). It is very important that you stick to the specific "guide for authors" of the journal to which you are submitting. This can be found on the journal's home page.
You can find information about the publishing process in the understanding the publishing process guide. It covers topics such as authors' rights, ethics and plagiarism, and journal and article metrics.
If you have research data to share, make sure you read the guide for authors to find out which options the journal offers to share research data with your article.
Read more on preparing your paper
Read about publishing in a special issue
Use an external editing service, such as Elsevier's Author Services if you need assistance with language
Free e-learning modules on preparing your manuscript can be found on Researcher Academy
Mendeley makes your life easier by helping you organize your papers, citations and references, accessing them in the cloud on any device, wherever you are
3. Submit and revise
You can submit to most Elsevier journals using our online systems. The system you use will depend on the journal to which you submit. You can access the relevant submission system via the "submit your paper" link on the Elsevier.com journal homepage of your chosen journal.
Alternatively, if you have been invited to submit to a journal, follow the instructions provided to you.
Once submitted, your paper will be considered by the editor and if it passes initial screening, it will be sent for peer review by experts in your field. If deemed unsuitable for publication in your chosen journal, the editor may suggest you transfer your submission to a more suitable journal, via an article transfer service.
Read more on how to submit and revise
Check the open access options on the journal's home page
Consider the options for sharing your research data
Be accurate and clear when checking your proofs
Inform yourself about copyright and licensing
4. Track your paper
Track your submitted paper.
You can track the status of your submitted paper online. The system you use to track your submission will be the same system to which you submitted. Use the reference number you received after submission to track your submission.
Unsure about what the submission status means? Check out this video .
In case of any problems contact the Support Center
Track your accepted paper
Once your paper is accepted for publication, you will receive a reference number and a direct link that lets you follow its publication status via Elsevier's "Track Your Accepted Article" service.
However, even without a notification you can track the status of your article by entering your article reference number and corresponding author surname in Track Your Accepted Article .
Read more about the article tracking service
5. Share and promote
Now that your article is published, you can promote it to achieve a bigger impact for your research. Sharing research, accomplishments and ambitions with a wider audience makes you more visible in your field. This helps you get cited more, enabling you to cultivate a stronger reputation, promote your research and move forward in your career.
Read more on sharing your research After publication, celebrate and get noticed!
Elsevier.com visitor survey
We are always looking for ways to improve customer experience on Elsevier.com. We would like to ask you for a moment of your time to fill in a short questionnaire, at the end of your visit . If you decide to participate, a new browser tab will open so you can complete the survey after you have completed your visit to this website. Thanks in advance for your time.
International Journal of Engineering Research & Technology (IJERT)
Mission & Scope
Editorial Board
Peer-Review Policy
Publication Ethics Policy
Journal Policies
Join as Reviewer
Conference Partners
Call for Papers
Journal Statistics – 2021-2022
Submit Manuscript
Journal Charges (APC)
Register as Volunteer
Upcoming Conferences
CONFERENCE PROCEEDINGS
Thesis Archive
Thesis Publication FAQs
Thesis Publication Charges
Author Login
Reviewer Login
Publish Dissertation and Thesis Online as Book
Submission Open for 2020
Submit dissertation/thesis online.
IJERT welcomes UG, Master and PhD thesis for publishing it online as a book with unique ISBN.
Submit your final project report and get your work recognize by broad readership around the world.
IJERT's dissertation & thesis publication service gives authors & universities around the world, a global platform to showcase their valuable research work.
IJERT provides a valuable resource both for newcomers to the relevant research fields and for other scientists seeking detailed background information. All Thesis will passed through rigorous review.
Why choose IJERT ?
Unique ISBN Assigned to each Thesis/Dissertation
Open Access Publication –  Anyone can freely download from IJERT website round the clock.
You hold the ownership & Copyright of work – You holds full ownership of the completed work and entitled to sell or distribute copies of the book.
Certificate of Publication from IJERT – You will get the soft copy of Certificate of publication from reputed IJERT.
Publish Online Version
No Limits on no. of Pages – You may publish any no. of pages
Permanent and cite-able web link to your thesis – Get web page area , which contains your bio-data with photograph, introduction and research details.
Indexing & Promotion of your Work – Your work will be accessible from major indexing services like Google Scholar.
No Deadlines – Submit any time – You may submit your work anytime
Free Professional cover design & high-quality print Copy – Anyone can order print version of your dissertation/thesis anytime
Topics & Areas Covered:
All the thesis related to engineering & science research fields are welcome.The topics are not limited to the list that is available at this link.
You may submit all the thesis/dissertation/research project soft copies & your photograph Online using below link,
Dissertation/Thesis/Report Format:
You may directly submit your final version of thesis or project report.
For any query related to thesis publication, you may contact us at, [email protected]
According to  COPE guidelines , when thesis contains original unpublished work, it should not be considered as prior publication. Therefore, it is acceptable to be published as a manuscript or a monograph in a journal, even if it is available freely in university repositories and Creative Common license may or may not apply. Since fields transform rapidly, don't wait too long before publishing. If you do, you run the risk of your literature review or methodology becoming outdated.
All submitted Theses must fulfill all of the following criteria:
They must be written in good English.
The topic should fall within the confines of Engineering, Chemistry, Physics and related interdisciplinary fields such as Materials, Nano science, Chemical Engineering, Complex Systems and Biophysics.
The work reported in the thesis must represent a significant scientific advance.
If the thesis includes previously published material, permission to reproduce this must be gained from the respective copyright holder.
The theses should have a clearly defined structure including an introduction accessible to scientists not expert in that particular field.
Yes, you can publish a book!
We've helped many authors just like you, publish a book. Transforming your hard work into a book has never been easier. We'll guide you through 5 easy stages in our publishing process.
5 Simple steps to publishing a book with Springer
Develop an Idea
Every great book starts with an idea. Our experienced publishing editors can help to craft an idea into something book-worthy. Share your idea with us and one of our editors will get back to you.
Share your idea!
Submit a Proposal
Once your idea has been fleshed out, we ask authors to submit a formal proposal. This may include your working title, who the book is intended for, who will be involved in writing the book, and a timeline around when you would like to have it finished. If you have an idea ready to go, send it to us & one of our editors will reach out to you with more information.
Pitch the idea to us!
Prepare your Manuscript
We will guide you through the process, with templates and instructions to make the process as simple as possible. We also offer free, multi-language resources to help you write, submit & publish your manuscript in English.
Check out our Manuscript Guidelines
Publish your Book
Our team of knowledgeable professionals will guide your project from manuscript submission to publication. Once your draft manuscript is complete, our teams will guide your project through formatting & type setting to turn your words into a book, which is then available in 3 formats: eBook, Print Book & MyCopy. You can also keep track of where your book is in the publication process in real-time by signing up for automated notifications through our online tracker.
Learn more about book formats
Share your Book
To reach the greatest number and widest range of readers, we apply an effective mix of marketing and promotion for your book. Upon publication, your book automatically gets a promotional homepage. Authors are also supported on how to communicate your published book to peers and the broader community. Interested in the impact of your book? The Book Performance Data, available on Springerlink shows the book's usage, citations and Altmetric scores.
More resources for marketing your book
Your book idea
Kick off the process of publishing your next book with us
Upcoming Webinars
Join our Springer publishing editors as they walk you through the ins and outs of publishing a book in your field, the types of books we are commissioning, and more about how we support our authors through the process
Get useful information about the book publishing process, our free tools & resources for book authors
Proceedings Proposal
Abstract Book Proposal
Conference Issue Proposal
Publication Newsletters & Alerts
Thesis Publication
Thesis publication is often considered essential if you wish to expand your career in academia or a related profession. Publishing your thesis/dissertation as a book monograph can be used as a building block to an academic career, to influence your discipline and expand your knowledge of the field. As a thesis, your work had a very small readership, but when you get published online it should attract a much larger readership.
We publish academic thesis/dissertation as a thesis monograph with ISBN and DOI through our AIJR Thesis series which will get deposited in the CrossRef thesis database. All submitted manuscripts will be internally reviewed and the author should expect a number of modifications as per the editor's instruction.
How to Submit?
Who can submit.
All students whose thesis has already been approved from their institution and a degree has already been awarded based on that thesis can submit their thesis to publish in book form as a thesis monograph. The supervisor can also submit their student's thesis on behalf of the student by providing the required document and student's contact information.
Can the supervisor act as a co-author?
No, we publish the academic thesis as a standard 'Thesis Monograph', where only a single student can be the author. Supervisors can be included and acknowledged in the inner pages as per thesis standard but can not be a co-author of the thesis monograph.
Thesis Publication Fee
If approved by the editor, the author will require to pay a non-refundable publishing fee of $100 (or Rs. 5000/+GST for Indian students).
Publish with AIJR
Journal Word Template
Paper Publishing Process
Editorial Screening Process
Ethics for Authors
Guest Posting Blog
Submit Proceedings Proposal
Submit Abstract Book Proposal
Submit Conference Issue Proposal
Proceedings vs Book of Abstracts
Proceedings vs Special Issue
Privacy Overview
Dissertation & Thesis Publishing: Home
LIU Post Print Dissertation Retrieval
Ask a Librarian
Dissertation/Thesis Binding
How To Publish Your Dissertation or Thesis Online and/or in Digital Commons@LIU repository
You have three options for publishing your dissertation or thesis online:
Publish your dissertation or thesis in Digital Commons @ LIU - our Institutional Respository
Publish your dissertation or thesis with Proquest /UMI Digital Dissertation Publishing (EDT Administrator)
Publish your dissertation or thesis in BOTH of the above.
Note: Your academic department may require that you submit a print copy to the library for binding and cataloging. At this time, publishing online is optional.
Proquest/UMI Digital Dissertation & Thesis Publishing
The library provides access to an online dissertation or thesis publishing platform through Proquest/UMI Digital Dissertation & Thesis Publishing. When you publish your dissertation or thesis online using this service it will be available in the Proquest Dissertation & Theses Global database and in Dissertations & Theses @ LIU database . These databases can also be found on our library online databases page. The links are provided below for your convenience. You may submit your dissertation or thesis once you have permission from your department to do so.
You can go to the LIU dedicated "ETD Administrator" website at:
http://www.etdadmin.com/liu
On this page you will find links to information about publishing your dissertation or thesis online. You are encouraged to read all of the provided information under the "Resources and Guidelines" tab so that you have a full understanding of the process and of your rights as an author.
If you have not already done so you will first need to create an account by clicking on the "Sign up and get started today!" button. Once you have logged in and are ready to publish, you will be asked several questions during the process concerning copyright protection, open access publishing, and if you wish to delay (embargo) the publication of your dissertation or thesis. The "traditional" publishing option is free of cost. If you choose additional options you can pay online with a credit card. The online resources provided should answer your questions.
You will be asked for your "Institutional Student ID" number during the process. This is not your University login. Your Institutional Student ID number can be found within your "My LIU" account or by contacting your academic department.
During the process you can also choose to order one or several personal print copies. These would be in addition to the bound copies you may have already ordered through the library if your department requires this. This online publishing service for digital dissertations and the bound dissertations oe thesis service in the library are separate programs. Please contact the Dean's office (516-299-2764) concerning ordering print copies of a dissertation through the library.
Once you submit your dissertation, the ETD Administrator will review your submission for formatting and other quality control issues. The final submittal to the Proquest Dissertation & Theses Full-text database will take place after your graduation.
You must follow the formatting guidelines as stipulated by your department. It is particularly important that you follow the correct format on the title page so that your dissertation or thesis can be indexed correctly. The library also receives a microfilm copy that will be cataloged into the library collection. For security reasons, do not include a page containing personal signatures. Please remove the page or submit a replacement page without the signatures . Proquest has advised not to include signatures. If you include signatures in the document, you will need to resubmit and the publication of your dissertation or thesis will be delayed.
The Proquest publishing process can take up to 8 to 12 weeks to complete. You will receive an email from Proquest when your dissertation or thesis is published in the databases.
If you still have questions concerning this program you can e-mail your library liaison. If you have technical questions during the process please contact the ETD administrator, professor Natalia Tomlin ([email protected]).
In addition to submitting your dissertation or thesis to the Proquest EDT Administrator, you can also submit your dissertation to the LIU Institutional Repository (IR). You do not need to submit your dissertation or thesis to the IR. We just need your approval and we will do the rest. There is no cost to you. See below for more details.
Dear Student,
We would like to invite you to submit your dissertation or thesis (free of charge) to our Digital Commons @LIU open access Institutional Repository.
Your submission to Digital Commons (should you chose to submit) would be in addition to submitting the dissertation or thesis to ProQuest. The advantage is broader dissemination of your scholarship.
How to submit your thesis/dissertations to Digital Commons@LIU:
sign the submission agreement http://digitalcommons.liu.edu/creative_works_permission.pdf (electronic signature is fine) and scan it.
email scanned permission and the copy of your thesis/dissertation to http://digitalcommons.liu.edu . Please note that your paper can be in either World Document or PDF format. The front page has to be free of signatures.
The library will upload your dissertation or thesis once/if your agreement is received.
Once your dissertation or thesis is posted:
Once your work is uploaded, the system will automatically create an account for you in BePress. The account will use email address that you supplied during submission. Bepress is the name of platform that hosts our repository. You can log into the system and create/change your password. To do so, log into the site via "My Account" link (you will need to use email address that your supplied during submission process). Click on the "Edit Profile" option from "My Account" page and update email.
your dissertation or thesis is periodically featured as a Paper of the Day
you receive URL "for life' that you can include in social media sites, digital portfolio, blackboard etc.
you also receive monthly report if your research is downloaded during specific month period
you have access to personal author dashboard that shows the location in the world where your work is read and downloaded as well as by what kind of organizations (educational, commercial etc.)
your work is disseminated world-wide
potential for increased Google citation statistics
Proquest Dissertation Databases
Dissertations & Theses @ LIU
Dissertations & Theses Global
Example Title pages
Library and Information Science
Clinical Psychology
ETD WorkFlow
Attribution.
Created by Professor Robert Battenfeld
Next: LIU Post Print Dissertation Retrieval >>
Last Updated: Sep 5, 2023 8:24 AM
URL: https://liu.cwp.libguides.com/dissertations
Have a language expert improve your writing
Run a free plagiarism check in 10 minutes, generate accurate citations for free.
Knowledge Base
Dissertation
Prize-Winning Thesis and Dissertation Examples
Published on September 9, 2022 by Tegan George . Revised on July 18, 2023.
It can be difficult to know where to start when writing your thesis or dissertation . One way to come up with some ideas or maybe even combat writer's block is to check out previous work done by other students on a similar thesis or dissertation topic to yours.
This article collects a list of undergraduate, master's, and PhD theses and dissertations that have won prizes for their high-quality research.
Table of contents
Award-winning undergraduate theses, award-winning master's theses, award-winning ph.d. dissertations, other interesting articles.
University : University of Pennsylvania Faculty : History Author : Suchait Kahlon Award : 2021 Hilary Conroy Prize for Best Honors Thesis in World History Title : "Abolition, Africans, and Abstraction: the Influence of the "Noble Savage" on British and French Antislavery Thought, 1787-1807"
University : Columbia University Faculty : History Author : Julien Saint Reiman Award : 2018 Charles A. Beard Senior Thesis Prize Title : "A Starving Man Helping Another Starving Man": UNRRA, India, and the Genesis of Global Relief, 1943-1947
University: University College London Faculty: Geography Author: Anna Knowles-Smith Award:  2017 Royal Geographical Society Undergraduate Dissertation Prize Title:  Refugees and theatre: an exploration of the basis of self-representation
University: University of Washington Faculty:  Computer Science & Engineering Author: Nick J. Martindell Award: 2014 Best Senior Thesis Award Title:  DCDN: Distributed content delivery for the modern web
Prevent plagiarism. Run a free check.
University:  University of Edinburgh Faculty:  Informatics Author:  Christopher Sipola Award:  2018 Social Responsibility & Sustainability Dissertation Prize Title:  Summarizing electricity usage with a neural network
University:  University of Ottawa Faculty:  Education Author:  Matthew Brillinger Award:  2017 Commission on Graduate Studies in the Humanities Prize Title:  Educational Park Planning in Berkeley, California, 1965-1968
University:  University of Ottawa Faculty: Social Sciences Author:  Heather Martin Award:  2015 Joseph De Koninck Prize Title:  An Analysis of Sexual Assault Support Services for Women who have a Developmental Disability
University : University of Ottawa Faculty : Physics Author : Guillaume Thekkadath Award : 2017 Commission on Graduate Studies in the Sciences Prize Title : Joint measurements of complementary properties of quantum systems
University:  London School of Economics Faculty: International Development Author: Lajos Kossuth Award:  2016 Winner of the Prize for Best Overall Performance Title:  Shiny Happy People: A study of the effects income relative to a reference group exerts on life satisfaction
University : Stanford University Faculty : English Author : Nathan Wainstein Award : 2021 Alden Prize Title : "Unformed Art: Bad Writing in the Modernist Novel"
University : University of Massachusetts at Amherst Faculty : Molecular and Cellular Biology Author : Nils Pilotte Award : 2021 Byron Prize for Best Ph.D. Dissertation Title : "Improved Molecular Diagnostics for Soil-Transmitted Molecular Diagnostics for Soil-Transmitted Helminths"
University:  Utrecht University Faculty:  Linguistics Author:  Hans Rutger Bosker Award: 2014 AVT/Anéla Dissertation Prize Title:  The processing and evaluation of fluency in native and non-native speech
University: California Institute of Technology Faculty: Physics Author: Michael P. Mendenhall Award: 2015 Dissertation Award in Nuclear Physics Title: Measurement of the neutron beta decay asymmetry using ultracold neutrons
University:  Stanford University Faculty: Management Science and Engineering Author:  Shayan O. Gharan Award:  Doctoral Dissertation Award 2013 Title:   New Rounding Techniques for the Design and Analysis of Approximation Algorithms
University: University of Minnesota Faculty: Chemical Engineering Author: Eric A. Vandre Award:  2014 Andreas Acrivos Dissertation Award in Fluid Dynamics Title: Onset of Dynamics Wetting Failure: The Mechanics of High-speed Fluid Displacement
University: Erasmus University Rotterdam Faculty: Marketing Author: Ezgi Akpinar Award: McKinsey Marketing Dissertation Award 2014 Title: Consumer Information Sharing: Understanding Psychological Drivers of Social Transmission
University: University of Washington Faculty: Computer Science & Engineering Author: Keith N. Snavely Award:  2009 Doctoral Dissertation Award Title: Scene Reconstruction and Visualization from Internet Photo Collections
University:  University of Ottawa Faculty:  Social Work Author:  Susannah Taylor Award: 2018 Joseph De Koninck Prize Title:  Effacing and Obscuring Autonomy: the Effects of Structural Violence on the Transition to Adulthood of Street Involved Youth
If you want to know more about AI for academic writing, AI tools, or research bias, make sure to check out some of our other articles with explanations and examples or go directly to our tools!
Research bias
Survivorship bias
Self-serving bias
Availability heuristic
Halo effect
Hindsight bias
Deep learning
Generative AI
Machine learning
Reinforcement learning
Supervised vs. unsupervised learning
 (AI) Tools
Grammar Checker
Paraphrasing Tool
Text Summarizer
AI Detector
Plagiarism Checker
Citation Generator
Cite this Scribbr article
If you want to cite this source, you can copy and paste the citation or click the "Cite this Scribbr article" button to automatically add the citation to our free Citation Generator.
George, T. (2023, July 18). Prize-Winning Thesis and Dissertation Examples. Scribbr. Retrieved November 3, 2023, from https://www.scribbr.com/dissertation/examples/
Is this article helpful?
Tegan George
Other students also liked, how to choose a dissertation topic | 8 steps to follow, checklist: writing a dissertation, thesis & dissertation database examples, what is your plagiarism score.
Advertisement
Supported by
When a Book Deal Feels Like 'Winning the Middle-Age Lottery'
Dann McDorman, the executive producer of "The Beat With Ari Melber," gave up writing fiction in his 20s. Now, he's publishing his first novel at age 47.
By Elizabeth A. Harris
For a few hours every morning, Dann McDorman sits on his windowed front porch in Brooklyn, a steaming cup of coffee by his side, a computer on his lap and maybe a space heater by his feet if it's cold. There he sits, for an hour or two, writing novels.
And then he goes to work at Rockefeller Center in Midtown Manhattan, where he is the executive producer of one of MSNBC's most successful news shows, "The Beat With Ari Melber."
Listen to This Article
Open this article in the New York Times Audio app on iOS.
McDorman's life has taken an unexpected turn in middle age. Decades after he tucked away dreams of becoming an author, diving into a busy family life and a career in journalism, he tried two years ago to write a novel. It worked: A publisher bought it. And now, his first book, "West Heart Kill," will be published this week. McDorman has since finished a draft of his second novel and started on a third.
"I never expected this," he said, awed by his good fortune. "I'm playing with house money."
While many novelists are published for the first time in midlife or later, McDorman's experience is unusual because he doesn't have years' worth of manuscripts living in a drawer, said his editor, Jennifer Barth, an executive editor at Knopf. Bonnie Garmus , for example, published her outrageously successful novel " Lessons in Chemistry " when she was in her 60s, and while it was her first published work, she had nearly 100 rejections on a previous manuscript, which she was told — again and again — was too long.
McDorman, 47, dreamed of becoming a novelist as a young man. When he was starting out in journalism in his 20s, he tried to carve out a couple hours every day to write, working around the schedule of his terrible graveyard shifts. If he had to get to work at 1 a.m., he'd wake up at 10 p.m. and write for a couple of hours. Or he'd finish work at 4 p.m., take a nap and write. But it never went anywhere, and without ever really making a decision about it, he slowly gave fiction writing up.
Then in the summer of 2021, he jotted down some jacket copy for a mystery novel — a detective stares at a wall of plaques marking the tenure of presidents at an old money hunting club, and wonders why one of the plaques is missing. McDorman showed his wife what he'd written, and she encouraged him to give it a try. So off he went. He finished a first draft in six months.
"I never read a word of it," his wife, Caroline Smith, said of his writing over the years. "Nothing until this book."
"West Heart Kill" follows a group of people over a Fourth of July weekend in 1976 at a compound of 7,000 acres shared by a group of wealthy families in upstate New York. There is a detective and there are bodies, but from the beginning, the mystery breaks with convention as McDorman dissects the genre while simultaneously enacting it. ("Not all mysteries begin with the protagonist," McDorman writes on the first page, "but this one does.") McDorman said he set out to write a traditional mystery, but "it immediately went off the rails."
His publisher, Knopf, has taken a significant bet on "West Heart Kill," a debut novel by an untested author, with a first printing of 150,000 copies. Most books are lucky to sell 10,000 copies.
"There are some people who are offended that he hasn't played by the rules," Barth said. "Some readers hate that he's broken the fourth wall or that he dares to take on these tropes and analyze them in a way that might be different. And that's what I love about it. It's anarchic and a little irreverent and he makes it his own."
While he has not been honing his fiction skills for long, McDorman has been writing and editing for more than 20 years as a journalist, and doing it on deadline. That environment taught him that he couldn't be precious about his routine, and he certainly couldn't wait for the fairy of writerly inspiration to land on his shoulder.
"When I was younger, I thought every sentence had to be engraved on a stone tablet by the finger of God," he said. "But no, you just go. Go, go, go, go, go."
Barth said that his job and his experience in journalism also gives him a different view of the publishing side of the process.
"It does put things in perspective," she said. "When you're working on the type of news he is and you don't get something you were hoping for — well, you know it's not a war."
At "The Beat With Ari Melber," McDorman runs a team of about 15 journalists and, along with Melber, decides what stories to cover and how to approach them. He manages the live control room and lives at the mercy of the news, which has no regard for sleep schedules or weekends. He also makes grim decisions about where to freeze videos of a shooting or whether to include brutal images of war.
In his fiction, McDorman said, he dives into esoteric worlds and creates little fantasies where no real person gets hurt.
"The waking life and the dream life have nothing to do with each other," McDorman said.
His colleagues have been very supportive, he said, but some have also been a bit mystified. Indeed, when he first starting telling co-workers he'd sold a novel, he felt "a little goofy" and shy about it.
"You don't necessarily want your dentist to be a song and dance man," he said. "Now, lots of people know, but I kept it under wraps for a while."
None of this success was a given. McDorman's father didn't finish high school, enlisting in the Army instead. He was 20 when McDorman was born and his mother was 26. His father struggled with alcoholism, and McDorman was the first person on his father's side of the family to attend college.
"For someone working in cable news for so long, he's not nearly as cynical or hard bitten as you'd expect," said Susie Banikarim, a longtime friend who co-hosts a podcast called "In Retrospect." "He maintains a worldview that's optimistic, partially because he has beaten so many odds himself. Even if he didn't have this wildly successful turn of events, what he's accomplished with his life given where he came from is really remarkable."
When McDorman started telling friends about his book deal, which Banikarim described as "winning the middle-age lottery," he noticed a curious reaction: Many of his friends started to cry — they would cry, then he would cry and they'd cry together. It happened a few times, he said, frequently enough that he started to wonder why.
"I think it's because at this stage in our lives, this kind of thing doesn't happen," he said. "Your life is kind of set, you know. Everyone has jobs, they've got kids, they're trying to figure out college or high school," he continued. "There are a lot of closed doors, or at least it feels that way. So when something like this happens, it's a reminder that maybe there are more doors open than you might think."
Audio produced by Jack D'Isidoro .
Elizabeth A. Harris writes about books and publishing for The Times.  More about Elizabeth A. Harris
Explore More in Books
Want to know about the best books to read and the latest news start here..
Dann McDorman, the executive producer of "The Beat With Ari Melber," gave up writing fiction in his 20s. Now, he's publishing his first novel at age 47 .
In "Romney: A Reckoning," the journalist McKay Coppins takes stock of Senator Mitt Romney's career  as the politician prepares to retire from elective office.
In a new memoir, the actor John Stamos talks about honesty, sobriety and his grief  over Bob Saget's death.
Do you want to be a better reader?   Here's some helpful advice to show you how to get the most out of your literary endeavor .
Each week, top authors and critics join the Book Review's podcast to talk about the latest news in the literary world. Listen here .
Entertainment
Photography
Press Releases
Israel-Hamas War
Russia-Ukraine War
Latin America
Middle East
Asia Pacific
Election 2024
AP Top 25 Poll
Movie reviews
Book reviews
Financial Markets
Business Highlights
Financial wellness
Artificial Intelligence
Social Media
'The Art of War' and Amy Schumer's memoir are among many books banned in US prisons. Here's why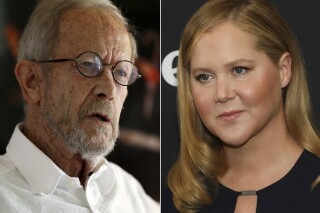 Author Elmore Leonard appears during an interview at his Bloomfield Township, Mich., home on Sept. 17, 2012, left, and actor-comedian Amy Schumer appears at the premiere of Hulu's Original Series "Life & Beth" in New York on March 16, 2022. A new study from PEN America finds that tens of thousands of books are banned or restricted by U.S. prisons. Leonard's thriller "Cuba Libre,"is banned in Michigan and Schumer's memoir "The Girl with the Lower Back Tattoo" was flagged by Florida officials for graphic sexual content and for being a threat to the security. (AP Photo)
NEW YORK (AP) — Tens of thousands of books are being banned or restricted by U.S. prisons, according to a new report from PEN America. The list includes everything from self-help books to an Elmore Leonard novel.
"The common concept underpinning the censorship we're seeing is that certain ideas and information are a threat," says the report's lead author, Moira Marquis, senior manager in the prison and justice writing department at PEN, the literary and free expression organization.
Timed to the start Wednesday of Prison Banned Books Week , "Reading Between the Bars" draws upon public record requests, calls from PEN to prison mailrooms, dozens of accounts from inmates and PEN's struggles to distribute its guide for prison writing, "The Sentences That Create Us: Crafting A Writer's Life in Prison," which came out last year.
Marquis said that the most common official reasons for bans are security and sexual content, terms that can apply to a very wide range of titles. Michigan's "restricted" list includes Leonard's thriller "Cuba Libre," set right before the 1898 Spanish-American War, and Frederick Forsyth's "The Day of the Jackal," about a professional assassin's attempt to murder French President Charles de Gaulle in the 1960s. Both novels were cited as a "threat to the order/security of institution."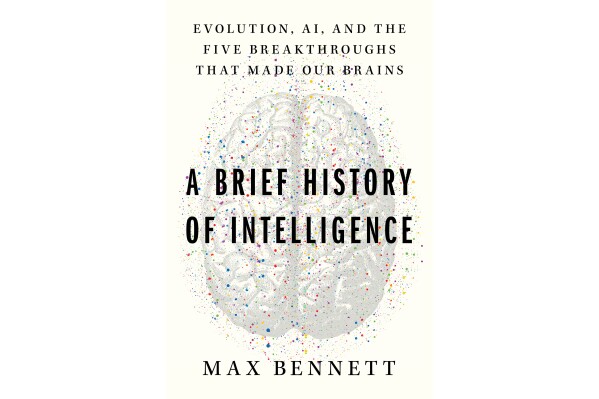 "One of the books ('Day of the Jackal') deals with the planned assassination of a political leader/methods for engaging in such activities and the second ('Cuba Libre') deals with an individual engaged in various criminal enterprises," a spokesman for the Michigan Department of Corrections told The Associated Press in an email. "As part of the updated restricted publication process, a new Literary Review Committee has been formed to review items that were previously placed on the restricted publication list, to determine if they should remain or be removed."
Amy Schumer's memoir "The Girl with the Lower Back Tattoo" was flagged by Florida officials for graphic sexual content and for being "a threat to the security, order, or rehabilitative objectives of the correctional system or the safety of any person."
Other books to appear on banned lists: Sun Tzu's "The Art of War," the compilation "Prison Ramen: Recipes and Stories from Behind Bars," Barrington Barber's "Anyone Can Draw: Create Sensational Artwork in Easy Steps" and Robert Greene's self-help best-seller "48 Laws of Power."
"It's a form of control. It's the ultimate form of power of manipulation," Greene said in a statement issued through PEN.
In its report, PEN found parallels between the frequency of prison bans and book bannings in schools and libraries. In Florida, PEN has estimated that more than 40% of all library bans took place in Florida in 2022. Meanwhile, the organization found that more than 22,000 books are banned from Florida prisons — the highest of any state — as of early this year, with some entries dating back to the 1990s. Texas, another frequent site of library bannings, had more than 10,000 prison book bans, second only to Florida.
Incidents of banning are likely much higher than what PEN has compiled, according to "Reading Between the Bars," because record keeping by many prisons is erratic or non-existent. Kentucky and New Mexico are among more than 20 states that do not keep centralized records.
"Prison book programs have mostly tried to raise awareness locally when prisons implement new censorship restrictions for communities they serve," the report reads. "But these programs are largely run by volunteers and struggle to keep up with the demand for books even absent censorship. The upshot is that there have been few nationwide efforts to analyze trends in carceral censorship."
Marquis says that PEN places bans into two categories: content-specific, in which books are banned because of what they say or allegedly say, and content-neutral, in which books are restricted because they are not sent through accepted channels. In Maine, Michigan and other states, prisoners may only receive books through a select number of vendors, whether Amazon.com, a local bookstore or an approved publisher. In Idaho, Amazon and Barnes & Noble are not among the nine approved sellers, which include Books a Million and the Women's Prison Book Project.
Content-neutral restrictions may also apply to the packaging (some federal facilities only permit white wrapping, Marquis says), and against free or used literature "because the intended recipient did not receive permission from a warden — or similar administrator — for each specific title mailed to them before the literature arrived," according to Marquis.
A spokesman for the Idaho Department of Correction told the AP in an email that restrictions on packaging had become necessary because of "an increase in the amount of drug-soaked mail being sent to our residents." He added that inmates can receive books and periodicals free of charge from authorized vendors and publishers.
"We believe our guidelines area a reasonable response to a growing problem that puts the health and safety of the people who live and work in Idaho's correctional facilities at risk," he said.
"Reading Between the Bars" follows a report released late in 2022 by the non-profit newsroom the Marshall Project, which found some 50,000 banned prison titles, based on lists made available by 19 states. In 2019, a PEN report explored different levels of prison bans — from individuals not permitted to receive a given book to state-wide restrictions — and determined that restrictions were both widespread and arbitrary.
"With over two million Americans incarcerated, the book-restriction regulations within the United States carceral system represent the largest book ban policy in the United States," the 2019 study reads in part. "The reality of book banning in American prisons is systematic and comprehensive. State and federal prison authorities censor content with little oversight or public scrutiny. Often the ultimate decision-maker about a person's right to read is housed in the prison mailroom."
Tracy K. Smith conjures her family's ghosts in 'To Free the Captives'
The pulitzer prize-winning poet's new memoir evokes her ancestors despite archives eroded by institutional racism.
What if ghosts return not to haunt or hector, but because they cannot bear to relinquish the common pleasures of daily life? In Tracy K. Smith's new book of interlinked essays, " To Free the Captives ," she imagines her dead parents returning as surprisingly no-nonsense specters. They have no grand messages to impart, no pressing prophesies to convey. Instead, they crave something smaller and, at the same time, maybe more exalted: They want to go on existing as they did before. The ghost of Smith's mother counsels her to buy a new car before her old one breaks down, while the ghost of her father directs her attention to small beauties: "a heron over a pond, or a woodpecker battering a tree."
Smith, a Pulitzer Prize-winning poet and a professor of English and African and African American studies at Harvard, writes prose at once dazzling and exacting. On nearly every page of this book is a phrase or sentence to marvel over, a word (usually an adjective) so unexpectedly apt that it freshens familiar language. When Smith's father leaves his Alabama hometown for Detroit in 1953, there is "something in him that bucks with haphazard hope"; during the pandemic, Smith is awed by "the undeterred industry of birds, foxes, and squirrels" in her yard; and when her twin sons are born, she watches their "legs pedaling against the sudden air." "Sudden" is shocking, but richly and irreplaceably right.
"To Free the Captives" is so luscious that it often reads less like a collection of essays than like a work of prose poetry. Its six long sections and brief coda are not neatly contained narratives or discrete arguments, but threads in one continuous web of reminiscence and observation.
The book chronicles a fraught trip Smith took to Georgia, where she spent the night in a former plantation house that seemed cursed, and her first months of motherhood, which felt initially like an abduction ("I so desperately loved myself that I longed to have her back, wept sometimes thinking of where she had gone"). Smith writes about her first marriage, which shrunk her world, and her second marriage, which enlarged it. But the bulk of "To Free the Captives" is devoted to genealogical investigations.
Smith's parents hailed from the small, rural town of Sunflower, Ala., but once this fact is established, questions begin to outpace answers. When the poet begins to delve into her family's past, she often cannot find information about her relatives and resorts to more general searches. She knows that her grandfather enlisted in the Army during World War I, so she seeks out "images of Black soldiers from my grandfather's time" and reads about Black men who joined the Army because they were "hopeful that, in helping to defend democracy in Europe, they might prove their — our — loyalty to this nation." Were these her grandfather's motives? She discovers that she has 14 great-aunts and -uncles on her father's side — but only eight of them are accounted for in the remaining records. "Who is missing? When were they born? To what did they succumb?" she wonders. At one point, census documents inform her that her grandfather "lived in two separate households in two separate counties at once, in one an unmarried son and in the other a newlywed husband."
These confusions and outright contradictions compel her to abandon the cool deflections of the archive and evoke her forebears with novelistic vivacity. She never witnessed her father's youth, but she can picture him as an inquisitive child, cranking the wheels in his grandfather's blacksmith shop. The 1940 Census characterizes her father's brothers as "laborers working forty-hour weeks," but beneath this plain description looms a pair of lives about which Smith can only speculate. "Perhaps they are needed at home on the farm," she muses. "Maybe the money they can bring in at jobs is essential to making ends meet in a large household. It's possible they leave school willingly, not keen on books."
Many of Smith's flights of fancy are attempts to imagine all that the historical record conceals — to endow skeletal statistics with flesh and blood — and her lively lyricism is an antidote to the slick obfuscations of bureaucratic language. Over and over, she pits the dead rhetoric of institutions against the vibrant hum of human speech. In the archives where she researches her father's origins, she discovers a letter from 1933, written by a man named Simon Tricksey to Alabama's governor. "I feel like I haven't been treated just fair and have such responsibilities on my self and several others with large families," Tricksey lamented, having lost his job. He wrote with irrepressible character, but the government's reply was evasive and impersonal. "We are working now to get more funds. You should talk over with the people in charge of the matter in your county your situation and I am sure they will give careful consideration to it," an indifferent administrator responded. How expertly, how officially, this note "manages to commit to nothing," as Smith writes. Later, in her parents' files, she finds a letter "indicating that my father owes the military a debt of $1,030.63 for Overshipment of Household Goods ." It, too, is written in "chilling governmentese — syntax designed to tell you that no justification on your part, no private catastrophe, no emotional appeal, no anything will have bearing upon the government's determination to collect a debt you have allowed yourself to accrue."
But private catastrophes and emotional appeals are the point of "To Free the Captives," which functions as a rebuke to the racism inflicted by institutional insensibility. It is bureaucracy, with its stock of prevarications and excuses, that yields Smith's sense that she is "not Free but rather Freed, a guest in the places — we might just as easily call them institutions — where freedom is professed." These institutions are legion. They are the universities where Smith has taught and where she is eyed with suspicion when she tries to bring a visitor to the library; the laws in the Jim Crow South, where Smith's ancestors lived and labored; the government that passed the GI Bill, which failed to fulfill its promise to Black veterans like Smith's uncles.
But the best defense against these intangible institutions is the warm weight of the actual. When Smith was in Georgia, she attended a ring shout, a musical ritual originally practiced by enslaved people in America and the West Indies. There, she confronted "the complex conundrum of flesh and spirit." Here, too, the ghosts of the past were summoned, and here, too, they longed for the everyday ecstasy of embodiment. Nothing could be less like institutional abstractions; nothing could be more lavishly particular.
Becca Rothfeld is the nonfiction book critic for The Washington Post.
To Free the Captives
A Plea for the American Soul
By Tracy K. Smith
Knopf. 265 pp. $27
We are a participant in the Amazon Services LLC Associates Program, an affiliate advertising program designed to provide a means for us to earn fees by linking to Amazon.com and affiliated sites.