About / Contact
Privacy Policy
Alphabetical List of Companies
Business Analysis Topics
Analysis of E. B. White's "Once More to the Lake"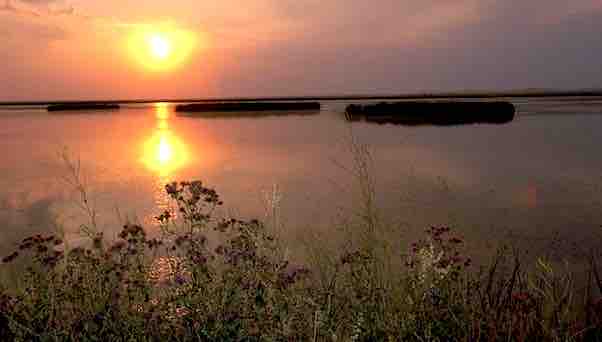 E.B. White's essay, Once More to the Lake , which was first published in 1941, describes his experience as he revisits a childhood lake in Maine. This revisiting is a journey in which White delights in memories associated with his childhood and the lake. In effect, his mindset transforms and goes back to his childhood. This transformation is necessary for him to find enjoyment in the journey. However, the transformation also emphasizes an altered perception of the actual lake. For instance, instead of viewing the lake as it is, he uses his childhood eyes to perceive the lake. This condition creates an interesting departure from reality into what he wants to see based on his childhood experiences. Once More to the Lake is a depiction of E. B. White's experience as he visits a lake once again – the lake that he has been fond of since childhood.
E. B. White's experience brings him to the lakefront, where he finds himself staring at the same lake, which is virtually unchanged. This means that White focuses on the unchanging things despite the surrounding changes and the changes that he experiences in his life. White wants to emphasize the permanence of some things, or at least the permanence of the memory of those things, despite the never-ending change that happens in the world.
Even though the lake itself has not changed, E. B. White's essay indicates that there are some changes in things that are separate from the lake. For example, when White arrives at the lakefront, he wishes to enjoy the scene and the experience of being at the lake once again, but he becomes bothered by the noise of the new boats that are on the lake. The new boats have noisier engines.
E. B. White wants to show that technology can be disruptive. Technology can, indeed, make things become faster and more efficient, but it can also make things noisier, more disruptive, or undesirable. Thus, White emphasizes the negative side of new technologies. Nonetheless, as White continues his story, it is indicated that he has a liking for old engines. This liking started from his childhood. Even though he first views technology as something disruptive, the essay also touches on personal perception and preference. For instance, White does not like the new engines and the noise they make. However, this dislike could be due to his desire and expectation to see boats with the old engines that he saw in his childhood.
Some things may not change. All things change based on the underlying principle that nothing is constant in this world and that every little thing changes. However, there are some things that may not change, such as the thought of a person, the feelings that one has toward other people, and the longing for something. E.B. White shows that the lake is unchanged, but this may be only in his own perception. It is possible that the lake has already changed when he arrives as an adult at the lakefront, but his perception of the lake does not change. This perception and the associated emotions do not change, as he still likes what he sees and feels.
His experience of being at the lakefront brings him back to his childhood years when he was a boy experiencing the lake. Considering that White shows that his perception switches between that of an adult and that of a boy, it is arguable that his actual experience of the lake as an adult is marred by such switching between perceptions. It is possible that the actual lake that he revisits is already different, but his perception, as a boy, does not change, thereby making the lake only virtually unchanged. Also, the technology that he refers to, in the form of new and noisier engines, may have also been affected by such switching in his perceptions. It is possible that the new and noisier boats are not really that disruptive. It is just that he is used to the old and less noisy ones, thereby making his claims about the new boats personally subjective and not necessarily real.
E.B. White's lake is a symbol of the role of physical spaces in personal development. For example, the essay shows that the lake serves as a setting for familial interactions, especially in the author's past. Also, the lake serves as a venue for reflection. When White goes back to the lake, it facilitates his reflection of change and development. The lake helps him think back and develop a better understanding of his situation.
E.B. White's essay, Once More to the Lake , supports the idea of the necessity of permanence in life. Even though the lake has changed over the years, it remains a lake that the author can visit. It stands as a reminder of his childhood experiences. In this regard, the lake sheds light on the benefit of having some form or degree of permanence in life. This permanence can help anchor the person and his psychological development.
White, E. B. (1941). Once More to the Lake .
White, E. B. (2016). Essays of E. B. White . Perennial.
Copyright by Panmore Institute - All rights reserved.
This article may not be reproduced, distributed, or mirrored without written permission from Panmore Institute and its author/s.
Educators, Researchers, and Students: You are permitted to quote or paraphrase parts of this article (not the entire article) for educational or research purposes, as long as the article is properly cited and referenced together with its URL/link.

What Is The Thesis Of Once More To The Lake
I would have to choose the essay of Once More to the lake by E.B. White. The essay engages readers in a relatable story that is easy to comprehend and read. Many of us can relate to a summer fishing trip with our fathers or even family and this essay encaptures that very essence. "I wondered how time would have marred this unique, this holy spot-the caves and streams, the hills that the sun set behind." The author goes to explain the wondrous beauty of the lake and its surrounding areas engaging the reader visually. The thesis of Once More to the lake is also much more simplistic and easier to understand. In the first paragraph we know and can understand that this essay is going to be about the reliving of past memories returning to a
In this essay, the author
Analyzes the essay of once more to the lake by e.b. white, which engages readers in a relatable story that is easy to comprehend and read.
Analyzes how virginia wolf's the death of the moth was difficult to comprehend due to her lack of transitional phrases. both of these essays capture the reader visually and emotionally.
Opines that once more to the lake encaptures the reader visually and emotionally. the thesis is easier to understand than the death of the moth.
Click here to unlock this and over one million essays
Summary Of A Place Where The Sea Remembers By Sandra Benitez
In A Place Where the Sea Remembers is filled with guilt and regret. Some of the characters experience the pain of trying to live with the disasters that has made an impact on their past. One of the characters makes a point that it is important...
The Outsiders In The Outsiders By S. E. Hinton
"Ms. McMulkin, this is Alex. That essay--- how long can it be?" "Why, uh, not less than 600 words." He sounded a little surprised. I'd forgotten it was late at night. "Can it be longer?" "Certainly, Alex, as long as you want it." "Thanks," I said and hung up. I sat down and picked up my pen and thought for a minute. Remembering. Remembering a handsome, dark boy with a reckless grin and a hot temper. A tough, towheaded boy with a cigarette in his mouth and a bitter grin on his hard face. Remembering- -- and this time it didn't hurt--- a quiet, defeated-looking sixteen-year-old whose hair needed cutting badly and who had black eyes with a frightened expression to them. One week had taken all three of them. And I decided I could tell people, beginning with my English teacher. I wondered for a long time how to start that theme, how to start writing about something that was important to me. And I finally began like this: When I stepped out into the bright sunlight from the darkness of the movie house, I had only two things on my mind: Paul Newman and a ride
Comparison of Once More to the Lake and The Grave
Authors often use details that evoke a response in readers to produce an effective description. Their aim is not simply to tell readers what something looks like but to show them. Katherine Anne Porter's "The Grave" and E.B. White's "Once More to the Lake" are essays that use subjective language to illustrate the principles of effective description. Porter's "The Grave" describes a childish afternoon of rabbit hunting that brings death close enough to be seen and understood, while White's "Once More tot he Lake" is a classic essay of persona; reminiscence in which he recreates the lakeside camp he visited with his son.
Tenacious Tintern Abbey (An Analysis of Tintern Abbey)
One of the greatest poems in the English language has to be, "Tintern Abbey" by William Wordsworth. This passages takes us through a whirlwind of emotions, of a writer who comes back to one of his favorite places in nature, with his sister, and a roar of memories floods his body. He states that it has been five years since he last visited this location, sitting and listening to the nearby river, he writes. Wordsworth goes about describing this wonderful place, going all the way from the trees around him to the curling of the smoke from a nearby Cottage down the hill, he imagines this smoke as a hermit in the deep forest, waking in the morning. Then moving on to writing about his memory of the place in his past. Speaking of the beauteous forms that he would think of, to bring him back to this place when he was away in the noisy city, how this escape brought a tranquil restoration to his soul. There are instrumental things that are included in the poem, that can be put towards the absolute glory of nature, and how us human beings treat this silent beast. He looks into the future, and tells his smaller sister that he brought with him. Wordsworth knows that this place, this sanctuary, will always be an escape for him, and now his little sister. He finds joy in this realization, that what he has found will be a very instrumental in his sister's life. He hopes to remember this place for the rest of time, and if he did stop, that he would die, and his sister would take his place. This whole passage is about messages that are expressed throughout, in the form of the Past, Present, and Future.
Literary Analysis Of Stepping Into The Light By Tanya Savory
Out of the three wonderful narratives given, the best one is "Stepping Into the Light" by Tanya Savory. While "Shame" by Dick Gregory is an interesting read, it is the weakest out of the bunch. The story had no clear setting, to many extra details, and a lengthy exposition. "I Became Her Target" by Roger Wilkins was a better executed story, even though it still had some flaws. This piece lacks any figurative language, but it was to the point and had clear organization. Thus, Tanya Savory's piece was the best. It was easy to follow, used a constant symbol, and used some stories from others to make her point. So using narrative styles and elements in the best way, Tanya Savory wrote the better story.
Ship Fever Book Report
I have chosen a story called "Ship Fever" for my written essay. Ship fever was written by an American writer and author, Andrea Barrett. This book discusses an event known as the great famine which had taken place in the middle 1800's, in Ireland. The great famine affected potato harvests across all of Ireland and as a result, more than one and a half million Irish people suffered from hunger, starvation and subsequent loss of life. The potato was a major staple in the diet of many of the underprivileged population of Ireland. Many of the Irish people gathered up their belongings and their families and boarded ships to immigrate to North America and start a new life. So nearly 1,300,000 Irish people set sail for several north eastern US cities, such as New York City, Philadelphia and Boston. These Irish immigrants had left behind a famine never seen by their country before. They had left with hope of a bright future only to find themselves coming down with a parasitic disease known as Typhus. It
How Lost Lake has Influenced My Life
One day when I was five years old I recall my grandfather asking "Steve, why don't, you go with us to Minnesota next week?" My grandfather was a very important person to me, until he died in 1986. I spent every possible moment of my life either with him or thinking about him. Everything he loved, I loved, and vice-versa. Being bored with my present lifestyle in Peoria and excited about traveling with my grandfather, I took up his offer. After a day long car ride with my father, uncle, and grandparents, I arrived at the location that would forever influence and inspire my life: Lost Lake, Minnesota.
Analysis: My First Impressions Of The Story
7. My personal experience that resonates with the life and the death part of "The Indian Camp" by Ernest Hemingway. The story brings me back to the birth of all my kids. It also brings me back to dealing and witnessing the deaths of both of my grandmothers.
Examples Of Literacy Narrative Essay
...age by Melanie Luken" is influence me in many ways. Author had organized her thoughts logically. Each paragraph has author's experience and happens in the right time plot; it tights back to thesis of the story. In fact, I am learning to incorporate this type of narrative into my writing as well.
Discovering Mortality in Once More to the Lake
E. B. White's story "Once More to the Lake" is about a man who revisits a lake from his childhood to discover that his life has lost placidity.  The man remembers his childhood as he remembers the lake; peaceful and still.  Spending time at the lake as an adult has made the man realize that his life has become unsettling and restless, like the tides of the ocean.  Having brought his son to this place of the past with him, the man makes inevitable comparisons between his own son and his childhood self, and between himself as an adult and the way he remembers his father from his childhood perspective.  The man's experience at the lake with his son is the moment he discovers his own mortality.
The Body by Stephen King
For my book I chose to read The Body by Stephen King. This novel is about four young boys taking a journey to find a body somewhere in the woods that is at the county line. This story is about more than just four boys going on an adventure its about them becoming closer to each other and learning real life lessons along the way. The four boys are all going into their first year of middle school so this is a time in their life when they learn things that will help them in life.
Analysis Of Once More To The Lake By E. B. White
Once More to the Lake by E.B. White has been criticized by many who say that the concluding paragraph ruins his beautiful essay; in comparison to the way Mark Twain 'ruined' Huckleberry Finn with his conclusion. I believe that the ending shows what the author truly learned from his experience with his son. Throughout the essay, he goes into detail about this internal conflict of not being able to distinguish between the memories he shared with his father and what he was sharing with his son. At the conclusion of the composition, White describes the realization that he is approaching his life's end. I agree with these criticisms because the essay has so much lovely description that was just completely destroyed by his final realization.
The Power of Blogging
Still don't have any good ideas for that essay. Btw, all your suggestions sucked; you guys really let me down...j/k =)... Anyway, I think I might write about diaries. But it seems to boring. Whatever, I will try it out and see how it goes.
Summary Of Once More To The Lake By E. B. White
E. B. White wrote this essay, "Once More to the Lake", in 1941. In this essay, White mainly discuss about the power of memory and mortality by telling his experiences with his son and father. White's father took his family to lake Maine for the month of August in 1904, and they went there summer after summer. "A few weeks ago this feeling got so strong I bought myself a couple of bass hooks and a spinner and returned to the lake where we used to go, for a week 's fishing and to revisit old haunts," White said. He took along his son, who was far from nature, to his memorable place. They went fishing in the morning same as when White was young. He kept comparing the atmosphere and sought the difference between past and present but he found similarities
Time Capsule
I would choose "A Rose For Emily" by William Faulkner and "Shiloh" by Bobbie Ann Mason to be put in a time capsule to be unearthed 100 years from now. Because "A Rose For Emily" was written in 1930, and "Shiloh" was written in 1982, I think that considering the two stories side by side would provide an interesting contrast between lifestyles of the early and late 20th century. By comparing setting and characterization in these two stories, people 100 years from now could get a feel for some of the things that have changed during the course of the 20th century and some of the things that have not.
More about What Is The Thesis Of Once More To The Lake
Related topics.

AP 3 – Week of March 5, 2018
AP 3 – Week of November 6, 2017
2010-11 AP English Language and Composition Test (Essay Q's)
2010-11 Debate Plans
2011-12 Course Outline and Syllabus
Anchor essays on corporate sponsorships in schools
Autobiography of Malcolm X
Charles Mingus
Civil Disobedience by Henry David Thoreau
Class Debate Assignment
100 Famous Speeches
Debate – day 1
Debate – days 2 and 3
Debate Format
Debate Rubric
Notice to debaters
Research Graphic Organizer
Research Outline
Resolutions, Teams and Schedule – updated 10/4
Thanks to Ms. Rothbard
Works Cited and Note Cards
Diction, Syntax, Imagery and Tone
Cain and Abel
Eden Essay Assignment
Eden Presentation Assignment
Essay Rubric
Pagination in Centennial Edition
Peer Editing
Presentation Rubric
Reading Schedule
Reading Schedule and Presentation Info
Frank SInatra Has a Cold – Gay Talese
How to Make Someone's Day and Earn Extra Credit
I Just Wanna Be Average – Mike Rose
Kill 'Em! Crush 'Em! Eat 'Em Raw! by John McMurtry
Assignments- Week of 9/20
Week of 1/10
Week of 1/31 – Second Semester Begins
Week of 1/4
Week of 10/18
Week of 10/25
Week of 11/1
Week of 11/15
Week of 11/8
Week of 12/13
Week of 12/6
Week of 2/7
Week of February 14
Week of September 12, 2011
Week of September 6, 2011
Letter from Birmingham Jail – ML King
Letter to AP Parents
Levels of Diction
Literary Terms A – M
Malcolm X Reading Schedule
More Lit Terms
Critical Analysis of Once More to the Lake
Once More to the Lake – Details
Once More to the Lake – E.B. White
Once More to the Lake study questions
Questions on Rhetoric and Style – The Silent Season Of A Hero by Gay Talese
Rhetorical Devices
"Shooting an Elephant" – George Orwell
"Shooting an Elephant" Figures of Speech
"Shooting an Elephant" study questions
Silent Season Essay Topics
Study Questions for Kill 'Em, Crush 'Em, Eat 'Em Raw
The Courage of Detroit – Mitch Albom
The Death of Benny Paret by Norman Mailer
The Haunting of Emile Griffith
Youtube Clip of Benny Paret v. Emile Griffith with commentary by Norman Mailer
Important Link
The Assignment
The Proper Place for Sports by Theodore Roosevelt (1903)
The Silent Season of a Hero – Gay Talese
The Ways We Lie – Stephanie Ericsson
And Still We Rise Overview Assignment
Assignments – Week of 9/20
Week of 9/27/10
Paradox, Logos, Ethos, Pathos, etc.
English 3 – Week of December 3, 2018
English 3 – Week of March 5, 2018
English 3 – Week of November 26, 2018
English 3 – Week of November 6, 2017
English 3 – Week of October 22, 2018
English 4 – Week of January 28, 2019
English 4 – Week of October 22, 2018
Grammar – week of 9/27
Grammar Week of 10/1
Here's Some Background of The Catcher in the Rye
Outside Reading Report for English 3
Scoring Guide and Sample Essays for Paine Prompt
Welcome to the 2011-12 School Year!
Applying Huxley's three pole analysis to E. B. White's essay "Once More to the Lake," shows that this essay rises to the level of the "most richly satisfying" because White does "make the best . . . of all three worlds."
"Once More to the Lake" is autobiographical and intensely personal. It arises from a firsthand experience common among Americans for generations: the summertime escape from the city to a mountain lake. The lake that White writes about is Great Pond and is one of several in the vicinity of Belgrade, Maine referred to collectively as the Belgrade Lakes (Elledge 27).
The personal and autobiographical source of the essay is authenticated by its concrete and specific language. This language establishes "the objective, the factual, the concrete-particular" pole of Huxley's criteria for excellence. In the end, White's contemplation of the particulars, both remembered and freshly observed, leads him to the realization of the last pole of Huxley's trinity — an insight that reaches beyond the particular to affirm an universal truth.
The theme of White's essay is the passage of time and the changes that it brings. Returning to the lake after many years with his son, Joe, White confronts multiple changes as he struggles with the illusion that the idyllic world of his childhood, and his present existence within it, remain the same. But while the lake in its essence remains unchanged, White himself is different, and so he finally accepts a fundamental irony of life: Because the natural cycle of birth, childhood, maturity, and death are enduring, he too is subject to the natural course that leads to death.
This idea emerges as White compares his memories of the lake with his experience upon revisiting it with his son. The points of comparison are multiple and the language he uses to describe them is concrete and specific.
White's description of the cabins at the lake provides the first example of his focus on details, and this initiates his confusion of the present experience with the past. He writes that he remembered most clearly "the early mornings, when the lake was cool and motionless, remembered how the bedroom smelled of the lumber it was made of and the wet woods whose scent entered through the screen" (198). His boyhood habit of rising early and taking to the lake ties the present to the past as he hears his son do the same. In the mornings long ago, he would be the first one up and "would dress softly so as not to wake the others, and sneak out into the sweet outdoors and start out in the canoe, keeping close along the shore in the long shadows of the pines . . . being very careful never to rub [the] paddle against the gunwale for fear of disturbing the stillness of the cathedral" (198). And on this return, he knew that it was "going to be pretty much the same as it had been before . . . lying in bed the first morning smelling the bedroom and hearing the boy sneak quietly out and go off along the shore in a boat" (198). White's description emphasizes the sensuous qualities of this natural world and the common response of children to it.
But taking his son fishing is the event that convinces him "beyond any doubt that everything was as it always had been, that the years were a mirage and that there had been no years" (199). This notion is triggered by a dragonfly that alights on the tip of his fishing rod. When he lowered the tip of his rod "into the water, tentatively, pensively dislodging the fly, which darted two feet away, poised, darted two feet back, and came to rest again a little farther up the rod," he asserts that "there had been no years between the ducking of this dragonfly and the other one – the one that was part of memory" (199). Here White's observations are as particular as those of a scientist taking field notes, and his language is just as precise. The identification of the present with his past experience is further confirmed by the details of the lake and the boat:
White gives this Whtiman-like catalog as evidence that everything remains the same in spite of the passage of time. Indeed, it is the sameness of the lake itself that gives him the greatest evidence that things have not changed. Again, with the eye of a trained naturalist, he looks into the placid water:
But White views the lake not only as a naturalist but as a sociologist too. Taking this perspective, his observations are equally detailed and precise.
He recognizes the continuity of the "lake culture." On the first day of fishing, he observes the campers swimming along the shore, and "one of them with a cake of soap" (199). He remembers that "over the years there had been this person with the cake of soap, this cultist, and here he was" (199). He sees this recurrent figure as proof that everything is as it had always been and "there had been no years" (199). And on the afternoon following the thunderstorm, as "light and hope and spirits return" to the lake, White watches "the campers running out in joy and relief to go swimming in the rain, their bright cries perpetuating the deathless joke about how they were getting simply drenched, and the children screaming with delight at the new sensation of bathing in the rain, and the joke about getting drenched linking the generations in a strong indestructible chain. And the comedian who waded in carrying an umbrella" (202). A mature White witnesses the recurring rituals of play that constitute one thread of the cultural bond uniting the generations. He is comforted by these as well as the permanence of nature.
But in contrast to the things that seem stable and enduring, both technology and urban life are bringing changes. Foremost is the matter of transportation. When White was a child, his family arrived at the town of Belgrade by railway; they loaded trunks onto a farm wagon with much to-do and supervision by his father and were driven to the lake by the host-farmer. Now the road to the lake has been tarred and "you sneaked up in your car and parked it under a tree near the camp and took out the bags and in five minutes it was all over, no fuss, no loud wonderful fuss about trunks" (200). The road from the cabin to the farmhouse where the family took their meals has also changed. The road still ran through "the teeming dusty field" but it was only "a two track road. The middle track was missing, the one with the marks of the hooves and the splotches of dried flaky manure" (199)
The girls who served dinner "were the same farm girls" but "their hair had been washed . . . they had been to the movies and seen the pretty girls with the clean hair" (200). Thus, the coming of the automobile and paved road to the outside world were having an impact on the lake community.
But White gives special attention to one technological change that annoys him. This is the outboard motor. In the old days the boats were powered by inboards "and when they were at a little distance, the noise they made was a sedative, an ingredient of summer sleep. . . But now the campers all had outboards . . . " and these "made a petulant, irritable sound; at night in the still evening when the afterglow lit the water, they whined about one's ears like mosquitoes" (201).
While the local store is essentially unchanged, here too the outside world is intruding. Within, "the things were in the same place – the minnows in a bottle, the plugs and spinners disarranged and pawed over by the youngsters from the boys' camp, the Fig Newtons and the Beeman's gum" (201). But "there was more Coca-Cola and not so much Moxie and root beer and birch beer and sarsaparilla" (201-202). His catalog suggests the replacement of the rural and local with the homogenized and the commonplace. In the midst of observing the changes imposed on his rural retreat by an intrusive technology and commercialization, White sings a paean to the enduring simplicity and wholesomeness of Middle America:
In this catalog, White abandons himself to a nostalgic reverie for Norman Rockwell's America. The inventory is both representative and concise, and the paragraph concludes by expressing his wish to have things remain as they were in his childhood when "world" issues concerned only the desirability of the new neighbors or the rumors of minor incidents. Thus, White's essay exemplifies the first two of Huxley's poles for evaluating the essay: it is both personal and autobiographical, and at the same time it renders its subject in language that is concrete and particular as well as verifiably objective and factual.
The third pole that Huxley proposes for considering the essay is the abstract-universal. In the conclusion of "Once More to the Lake, White uses a stark metaphor to express a universal truth that he induces from his close observation of the lake, his son, and his own reactions to them. It is the simple but profoundly affecting realization that the enduring cycle of life that made him a father will also lead to his death.
The personal acceptance of this truth comes gradually, but its final realization shocks him. On his return to the lake, White suffers an emotional dissonance as he relives the experiences and sensations of his childhood while observing his son experience them for the first time. This creates the strange feeling that he is sometimes his son who is fishing and boating, and that he is sometimes his father. White's struggle to reconcile these changes in perspective is both conscience and subliminal. The conflict emerges on the first morning when White compares his son's actions with his own habitual behavior years before.
When Joe steals out of the cabin early in the morning, White says that he "began to sustain the illusion that he was I, and therefore, by simple transposition, that I was my father" (198). Commenting in an almost clinical way, he continues: "This sensation persisted, kept cropping up all the time we were there. It was not an entirely new feeling, but in this setting it grew much stronger. I seemed to be living a dual existence" (198). This illusion might be evoked by "some simple act" such as picking up a bait box or laying down a table fork, or simply saying something and "suddenly it would be not I but my father who was saying the words or making the gesture" (198).
In the boat as they watched the dragonfly, White says that "I looked at the boy who was silently watching his fly, and it was my hands that held his rod, my eyes watching. I felt dizzy and didn't know which rod I was at the end of" (199).
The same sensation emerged when they explored streams, watched the turtles slide off of logs, or lay on the wharf and fed the tame bass. He declares that "everywhere we went I had trouble making out which was I, the one walking at my side, the one walking in my pants" (202).
At first, he has the sense that time has not passed because the natural features of the lake and the woods appear the same. But the confusion of identity that he experiences is testimony to the fact that things have changed and that he is a separate individual, neither his son, at the onset of life, nor his father who has passed on, but someone at the midpoint on his own path to mortality.
He describes how after the thunderstorm he "languidly" watched his son pull on his swim suit with no thought of going into the lake himself: "I watched him, his hard little body, skinny and bare, saw him wince slightly as he pulled up around his vitals the small, soggy, icy garment. As he buckled the swollen belt, suddenly my groin felt the chill of death" (202). The metaphor "chill of death" is not new, but its association with the idea of procreation gives it force since procreation is the precursor of death for all species.
At this point, White knows that because the cycle that leads from birth to death is universal, he is subject to it, and as he watches his son ascend the path to maturity and independence, he is approaching the horizon of his own demise. It is White's induction of this universal truth from the concrete and particular of his personal experience that realizes Huxley's third pole for assessing an essay and elevates "Once More to the Lake" to the highest level of the art.
A universal truth is susceptible to anyone who has the intellect and experience to recognize it. And it is the especial province of the writer to express these universals in unique and individual terms. This is the power of White's essay. The quality of a literary work is further established when its insights are verified by others who write independently of similar experiences and who express the same universal truth in their own terms. So White's understanding is echoed in a poem by Donald Hall titled "My Son My Executioner."
Like White, Hall sees the birth of his son as a precursor of his own death. The poem pivots on the irony that while the newborn child is the executioner of his parents, he is at the same time the instrument of their immortality. This idea is also implicit in "Once More to the Lake." Generation leads to generation, back to the beginnings of time and forward until the species stumbles into annihilation. Although White will die, his son will have a son who will be similarly nurtured and taken to the lake because he has "never had any fresh water up his nose and . . . [has] seen lily pads only from train windows" (197). This child will also see the cultist with the bar of soap and share the timeless joke about getting soaked while swimming in the rain, and in his maturity will obey the parental instinct to guide and teach. The individual life is thus woven into the fabric of the cultural life, giving it continuity and renewed meaning through the generations.
As Russell Baker says, because "We all come from the past," parents feel "children ought to know what it was that went into their making, to know that life is a braided cord of humanity stretching up from time long gone, and that it cannot be defined by the span of a single journey from diaper to shroud" (8).
The universal truth that White expresses is thus connected to other truths that are induced from the common experiences of humankind and that together form a network of interrelated truths that define the human condition.
As Huxley suggests, a great essay combines a unique personal perspective on the concrete, the objective, the factual aspects of life, and induces from these a realization of a universal truth. But he might have also added that this universal truth suggests an expanding complex of associations that define what we know intellectually and comprehend emotionally about life.
Elledge, Scott. E. B. White: A Biography. New York: W. W. Norton, 1985.
Hall, Donald. "My Son My Executioner." Old Poems and New. New York: Tricknor and Fields, 1990.
White, E. B. "Once More to the Lake." Essays of E.B White. New York: Harper & Row, 1977. 197-202.
Works Cited
On "once more to the lake" by e. b. white by charles phillips, share this:, 10 responses to critical analysis of once more to the lake.
Thank you so much. I have no clue who you are or where you teach but this has helped me tremendously in my own AP language class. I wish my own teacher would create and maintain a blog! Thank you again for excelling in one of the most thankless job of service- teaching.
My pleasure; always glad to help students. Feel free to check my blog and/or ask questions any time.
Wow, this analysis so insightful! Thank you very much. My teacher gave us an assignment and she thought that some of our interpretations were off, so she wanted us to go back and try to re-evaluate it. This helped a lot. 🙂
I am enlightened by these words written to describe Whites piece "Once More to the Lake". I say this because I was looking for my own thoughts to be verified through this description. I was sure I would find that Whites father had died in the canoe when it rolled over revealing the chill at the end of the essay. I had brought this up in class and I was the only one who believed this, I was looking for confirmation of my thoughts and instead I found confirmation of others. It matters none to me, to be correct, but everything to be clear.. Thank you……
Thank you Mr. Phillips, It was very difficult for me to traverse White's essay. Your guidelines became very fruitful. I appreciate your kindness.
When my class read it, we came to the conclusion that his realization was not about death only of life. It also refers to the sudden reality that he is now a man and his son has taken his place. He has the epiphany that his childhood, at that moment, is dead. But I liked your take on it as well. Nice work.
Such a detailed, poignant commentary on a beautiful, classic masterpiece by E.B. White! As a writer and a graduate student of creative nonfiction, the essence of your beautiful analysis resonated with me beautifully…thank you so much for your valuable insight and understanding!
Extremely helpful.This is amazing, thank you!
hello. I would like to use this as a reference. do you happen to have the date of when this was written?
Not sure; you can probably find out by googling it. Sorry.
Jeff Rapson
Leave a Reply Cancel reply
Recent Posts
English 3 – Week of April 15, 2019
English 4 – Week of April 15, 2019
English 3 – Week of April 8, 2019
English 4 – Week of April 8, 2019
English 3 – Week of April 1, 2019
Recent Comments
February 2019
January 2019
December 2018
November 2018
October 2018
September 2018
August 2018
February 2018
January 2018
December 2017
November 2017
October 2017
September 2017
August 2017
February 2017
January 2017
December 2016
November 2016
October 2016
September 2016
August 2016
February 2016
January 2016
December 2015
November 2015
October 2015
September 2015
August 2015
February 2015
January 2015
December 2014
November 2014
October 2014
September 2014
August 2014
February 2014
January 2014
December 2013
November 2013
October 2013
September 2013
August 2013
February 2013
January 2013
December 2012
November 2012
October 2012
September 2012
August 2012
February 2012
January 2012
December 2011
November 2011
October 2011
September 2011
August 2011
Uncategorized
Entries feed
Comments feed
WordPress.com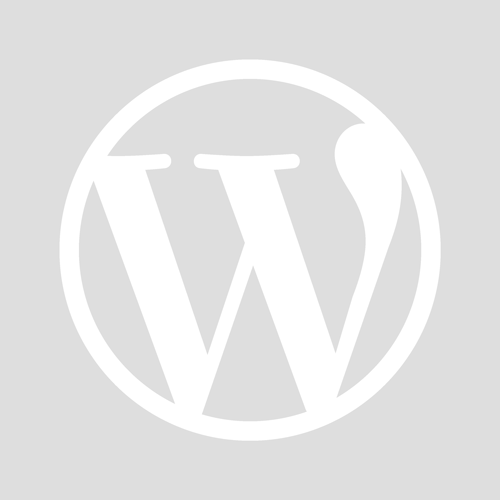 Already have a WordPress.com account? Log in now.
Follow Following
Copy shortlink
Report this content
View post in Reader
Manage subscriptions
Collapse this bar

Once More to the Lake
16 pages • 32 minutes read
A modern alternative to SparkNotes and CliffsNotes, SuperSummary offers high-quality Study Guides with detailed chapter summaries and analysis of major themes, characters, and more.
Essay Analysis
Key Figures
Symbols & Motifs
Literary Devices
Important Quotes
Essay Topics
Summary and Study Guide
Summary: "once more to the lake".
"Once More to the Lake" is a narrative non-fiction essay written by E.B. White . The essay was originally published in Harper's Magazine in 1941. White (1899-1985) was an American author best known for his children's novels, including Charlotte's Web and Stuart Little , as well as his contribution as co-author to The Elements of Style , a seminal English-language writing guide. "Once More to the Lake" recounts White's experience of revisiting, as an adult, a lakefront camp in Maine that his family frequented when he was a child.
White begins by describing his family's first visit to the lake in 1904, when he was five. Despite a few hiccups, "the vacation was a success and from then on none of [White's family] ever thought there was any place in the world like that lake" (1). Although his family's annual visits to the lake are well in the past, White finds himself yearning to go back and plans a vacation with his son. On his way to the lake, White wonders "how time would have marred" the campsite and whether "tarred road would have found it out" (1). He finds that the paved road does, indeed, extend nearly all the way to the lake but is delighted to find that the campsite is more or less the same as he remembers.
Get access to this full Study Guide and much more!
6,450+ In-Depth Study Guides
5,250+ Quick-Read Plot Summaries
Downloadable PDFs
Settling into the vacation, White is struck by a strange sensation: "I began to sustain the illusion that [my son] was I, and therefore, by simple transposition, that I was my father" (2). This notion persists as the two go fishing for bass, and White feels convinced "that everything was as it always had been, that the years were a mirage and there had been no years" (2). After catching a couple of bass, the two go for a swim, and White takes note of the other camp-goers, who look to him exactly the same as the camp-goers he remembers from his youth. Eventually, White and his son go up to a farmhouse where they are served dinner by young women who appear to be "the same country girls" (3) who have always worked at the farmhouse.
After reflecting on the virtues of summer vacation and the "jollity and peace and goodness" (3) that characterize his memories of the camp, White pinpoints the appearance of outboard motorboats as the quality that most spoils the illusion of a return to his youth. He contrasts these engines with the one-cylinder boat engines that fascinated him as a child. Seeing his son's desire to master the outboard motor, White recalls the tricks one could perform with a one-cylinder motor if they "got really close to it spiritually" (4).
The SuperSummary difference
8x more resources than SparkNotes and CliffsNotes combined
Study Guides you won ' t find anywhere else
100+ new titles every month
Overall, White enjoys this vacation with his son and, although there have been some noticeable changes around the camp, he is able to maintain the illusion that he has assumed the place of his father and returned to his childhood. He ends the piece by describing the onset of a thunderstorm that appeared over the lake one afternoon. As the storm dissipates, the camp-goers rush out of their cabins to resume their swimming while "perpetuating the deathless joke about how they were getting simply drenched" (5). His son decides to join the other campers, and White watches him change into his swim trunks. As his son finishes changing, White abruptly ends the piece with the following line: "As he buckled the swollen belt suddenly my groin felt the chill of death" (5)

Don't Miss Out!
Access Study Guide Now
Ready to dive in?
Get unlimited access to SuperSummary for only $0.70/week
Related Titles
By E. B. White
STUDY + TEACHING GUIDE
Charlotte's Web
E. B. White
Study Guide
Here Is New York
Stuart Little
The Trumpet of the Swan
Featured Collections
View Collection
Essays & Speeches
Mortality & death.
Once More to the Lake Essay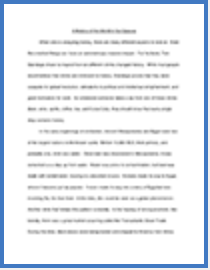 Comparison Of Once More By The Lake And Once More By The Lake
Works of literature are often juxtaposed to one another in an effort to better understand each work in comparison to the other; this is no exception. The themes of the short stories "Once More By the Lake" by E.B. White and "Stone Soup" by Barbara Kingsolver will be compared as well as contrasted. "Once More By the Lake" is a short story about a man who is visiting his childhood lakehouse with his son and is slowly beginning to realize that he unwittingly transitioned from son to father and has now
Once More To The Lake
the essay, "Once More To The Lake" the author E. B. White tries to link his present life with his past life when he was a child while in the essay, "Shooting An Elephant" the author George Orwell emphasizes the universal experience of going against one's own humanity. [P1] In the first essay, "Once More To The Lake" the author starts off with a father talking about his experiences when he went for camping with his father to a lake in Maine. The author's family used to visit this lake every summer
Once More Of The Lake
"Once More to the Lake" is a short essay written by E.B. White for his column in the New Yorker, One Man's Meat. "Once More to the Lake" is a story about a father who is taking his son to his childhood vacation spot. On the trip, the father finds himself inside the memories of his past. Throughout the trip, the father finds differences in the lake from when he was a child. While much of E.B. White 's essay is set in the present, the author explores his own mortality as he looks both to the past
Upon reading E.B. White's Once more to the Lake, the general presumption I had was that the article provided a deep look at parental relations, but upon my perpetuated reading and research, I have concluded that it has much more to offer. The social commentary enhances the essay greatly, which includes an intricate narrative and tons of biographical content on its famed author, E.B. White. White constantly explores the theme of time, but also develops a theme on the idea of holding onto memories
Once More Of The Lake By. White
"Once More to the Lake" is an essay that was published in Harper's Magazine in 1941 by author E.B. White. The author tells the story through a first-person point of view and describes his experience at a lakefront camp in Maine. The essay shows White going through an internal conflict between perceiving the lake and acting as he did as a child and observing the lake and acting as an adult. White's experience and views as an adult almost seem identical to his experience as a child until it is effected
Once More To The Lake Analysis
bad for them. For this reason, the role of a parent in a child's life is extremely important. Writers E.B White, and Scott Russell Sanders understood this concept very well. By comparing & contrasting their essays "Under the Influence" & "Once More to the Lake" the reader will be able to understand how the fathers of both writers made a great impact on not only their lives but the way that they parent their own children as well. White had a great and memorable relationship with his father in contrast
Summary Of Once More To The Lake
"Once More to the Lake," by E.B White is a short story that provokes reflection by exploring familial relationships and human relation to time. It narrates the tale of a man who spent his childhood summers with his family at a rented lake property in Maine. After years apart from the sacred place, he decides to return with his son. To the narrator's relief, the lake and its surroundings appear to be the same, at least on the surface. However, he overlooks the decades that have passed and refuses
In his essay "Once More to the Lake," author E.B. White reflects on experiences he has had throughout his life at a family vacation spot. Although he writes the essay as an adult, he focuses on many childhood experiences with his father at the lake, comparing them to experiences he is having at same lake with his son. White begins by recalling his first time at the lake. He examines the similarities and differences between the two generations of lake experiences through rhetorical techniques in
Once More To The Lake Essay
"Once More to the Lake" by E. B. White is about a man who decides to take his son on the family vacation to the lake he took with his father when he was a child. During the essay, the author reminisces on his trips to the lake during his youth and tells the reader about how things have changed. The author uses wonderful detail and at some points in the essay feels as if he is a boy again standing in his son's place with his father next to him. The author shows the readers he is a man who enjoys
Once More To The Lake In the essay "Once more to the lake", by E.B.white.He was trying to show his past experience when he was a little boy.And how life was back in the day First, Based in the story it mostly about a father and son go to the lake, it was his favorite place for camping such as fishing in his childhood.When's he and his son look back at that times he feel depressed through his son's eyes.He feel like he wanna go back in time.His past was kinda sad and good at the same times.Because
Popular Topics
One Child Policy Essay
One Day in the Life of Ivan Denisovich Essay
One Flew Over the Cuckoo's Nest Essay
One Hundred Years of Solitude Essay
Online Essay
Essay About Online Classes
Online Dating Essay
Online Education Essay
Online Learning Essay
Online Shopping Essay