How to Write a Project Proposal
When you want to pitch a project, whether to gain financial support or get the go-ahead to proceed, you'll need to craft a winning project proposal. This is the vehicle that sells your project and gets key people on board with the endeavor.
A project proposal is your opportunity to sell your idea and get people on board. The goal of a project proposal is to share the pertinent details to demonstrate the merits of the project. Having done your due diligence, you will use a project proposal to outline the project and counter any obvious objections, presenting your case in a genuine and persuasive tone.
Key Features of a Project Proposal
An effective project proposal has several key features that will help you attain your goals.
Introduction:The introduction is a succinct outline of the project, including history, time-frame and goals. Ideally, this is the hook that engages your readers.
Context : Provide some context for the project with a bit of history. This is your chance to demonstrate how your project ties in with overall company goals and any existing projects.
Problem: Identify the problem the project will address and resolve. Include the time-line of the project and any other pertinent details.
Solution: Present the scope of the project as the solution to the problem. If possible, anticipate any objections, and address these issues in your overall solution.
A Winning Tone
The tone of your project proposal is a crucial element of the document. You want your readers to be able to relate to your message and get on board, so engagement will be the key. Establishing common ground can help you be more persuasive. Pay attention to your target audience too. Who are they? What's important to them? How do they view themselves? Above all, you want to establish yourself as an expert with the experience necessary to launch and see the project through to fruition. Be careful not to come across as condescending though. Your proposal should persuade to answer your target audience's question of why they need to participate.
Use a Project Proposal Sample
If you're struggling with crafting your project proposal, you might peruse a few samples and templates to get some ideas for format and tone. Once you get ideas for overall organization, you can begin to fill in the sections with your introduction, history, problem identification and scope of the project.
What to Avoid
There are definitely a few things to avoid when writing your proposal:
Writing a project proposal can be a competitive endeavor. Make sure your proposal hits the target by avoiding a few common pitfalls.
Customize your proposal to suit your target audience. Never submit a generic proposal without specific details, or you risk having it ignored.
Keep your proposal succinct and as brief as possible. Provide the required details directly without excess fluff.
Proofread your proposal carefully to make sure it's free of typos and errors.
Privacy Policy
Terms of Service
© 2023 Ask Media Group, LLC
Project planning |
6 steps for writing a persuasive projec ...
6 steps for writing a persuasive project proposal

A project proposal is a written document outlining everything stakeholders should know about a project, including the timeline, budget, objectives, and goals. Your project proposal should summarize your project details and sell your idea so stakeholders buy in to the initiative. In this guide, we'll teach you how to write a project proposal so you can win approval and succeed at work.
All projects have creation stories, but they don't start with someone declaring, "Let there be resources!" To move forward with a project, teams must submit a proposal to decision-makers within their organization or to external stakeholders. 
What is a project proposal?
A project proposal is a written document outlining everything stakeholders should know about a project, including the timeline, budget, objectives , and goals. Your project proposal should summarize your project details and sell your idea so stakeholders feel inclined to get involved in the initiative.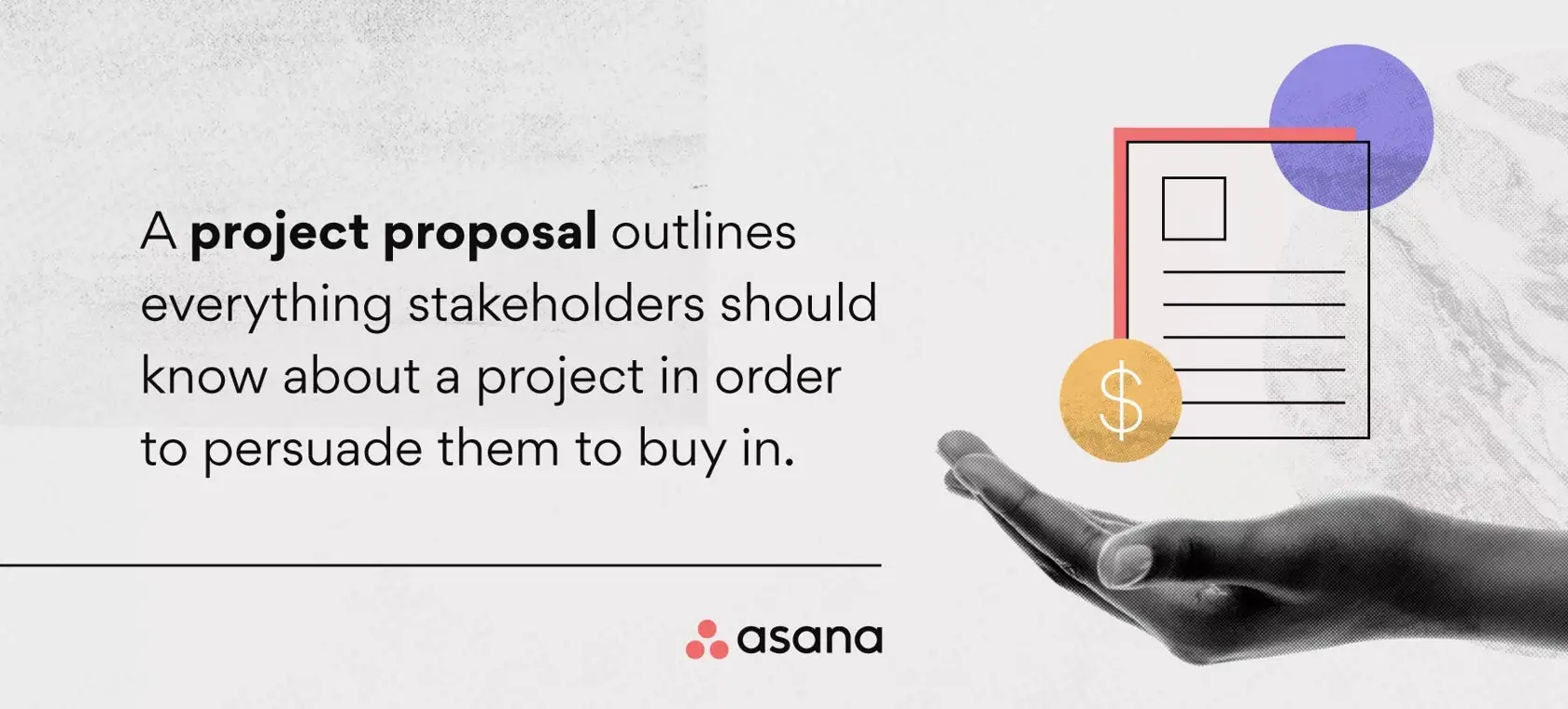 The goal of your project proposal is to:
Secure external funding
Allocate company resources to your project
Gain stakeholder buy-in
Build momentum and excitement
Project proposals vs. project charters vs. business cases
Project proposals and project charters serve different purposes in the project creation process, and it's important to understand the difference between the two. While a project proposal takes place in the initiation phase of the project, the project charter takes place in the planning phase. 
As mentioned above, a project proposal is a persuasive document meant to convince stakeholders why the project should be carried out. A project charter is a reference document that defines project objectives, and it can't be created until the project proposal is approved.
People also confuse the business case with the project proposal, but the business case also comes after the proposal. Once the project is approved through a proposal, a business case may be used to secure additional funding for the project.
Types of project proposals
There are six types of proposals you may encounter as a project manager, and understanding the different formats can be useful as you write yours. Each type has a different goal.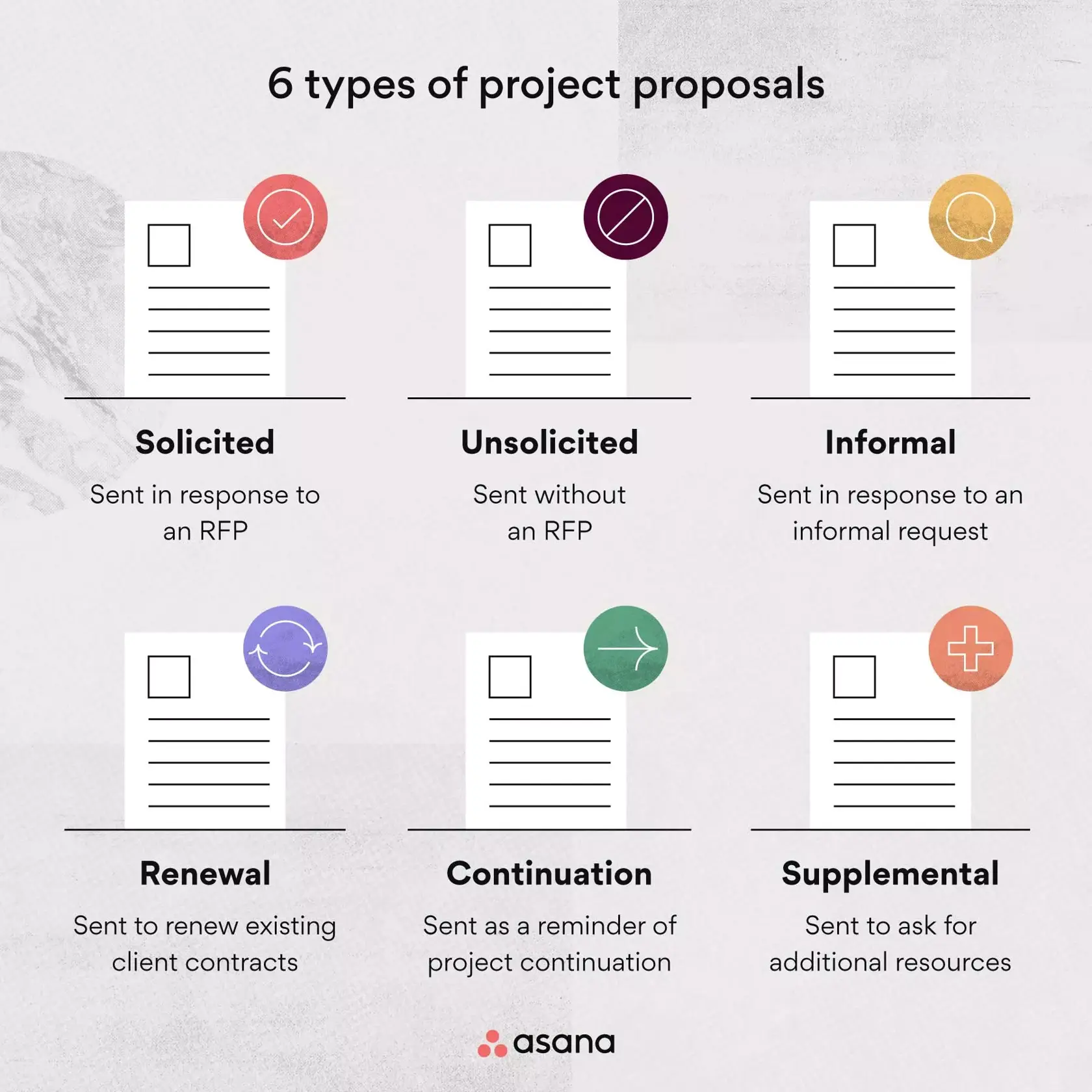 Solicited: You'll send solicited proposals in response to a Request for Proposal (RFP). An RFP announces a project in detail and asks for bids from qualified teams. Because you're competing against other companies for this type of proposal, you must do thorough research and write persuasively.
Unsolicited: You'll send unsolicited proposals without an RFP, meaning no one asked for your proposal. In this case, you won't be up against other companies or teams, but you'll still need to be persuasive because you have no knowledge of whether the stakeholder you're pitching to needs you.
Informal: You may have a client send you an informal request for a project proposal, in which case you can respond with your project pitch. Because this isn't an official RFP, the rules are less concrete.
Renewal: You'll send renewals to existing clients in hopes that they'll extend their services with your organization. In this type of project proposal, the goal is to emphasize past results your team has produced for the client and persuade them you can produce future results.
Continuation: You'll send continuations as a reminder to a stakeholder letting them know the project is beginning. In this project proposal, you'll simply provide information about the project instead of persuading the stakeholder.
Supplemental: Similar to a continuation proposal, you'll send a supplemental proposal to a stakeholder already involved in your project. In this type of proposal, you're letting the stakeholder know the project is beginning, while also asking for additional resources. You should persuade the stakeholder to contribute more to the project in this proposal.
The tone of voice and content of your project proposal will differ based on the type of proposal you're sending. When you know your project goals, you can write your proposal accordingly.
How to write a project proposal
These step-by-step instructions apply to most project proposals, regardless of type. You'll need to customize your proposal for the intended audience, but this project proposal outline can serve as a reference to ensure you're including the key components in your document.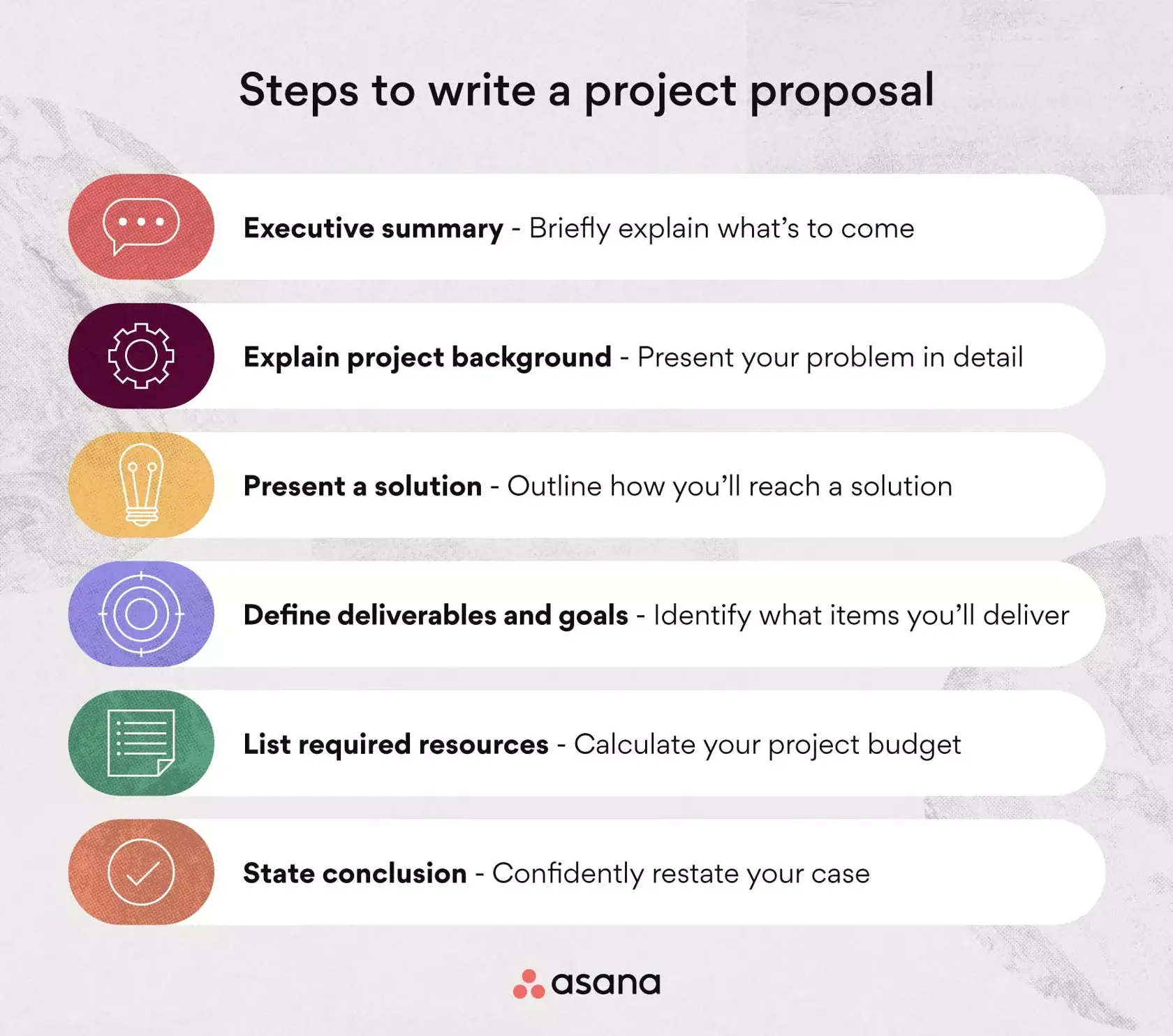 1. Write an executive summary
The executive summary serves as the introduction to your project proposal. Similar to a report abstract or an essay introduction, this section should summarize what's coming and persuade the stakeholder to continue reading. Depending on the complexity of your project, your executive summary may be one paragraph or a few paragraphs. 
Your executive summary should include:
The problem your project plans to solve
The solution your project provides for that problem
The impact your project will have 
You should only address these items briefly in your executive summary because you'll discuss these topics in more detail later in your proposal. 
2. Explain the project background
In this section, you'll go into the background of the project. Use references and statistics to convince your reader that the problem you're addressing is worthwhile.
Some questions to include are:
What is the problem your project addresses?
What is already known about this problem?
Who has addressed this problem before/what research is there?
Why is past research insufficient at addressing this problem?
You can also use this section to explain how the problem you hope to solve directly relates to your organization. 
3. Present a solution
You just presented a problem in the project background section, so the next logical step in proposal writing is to present a solution. This section is your opportunity to outline your project approach in greater detail. 
Some items to include are:
Your vision statement for the project
Your project schedule , including important milestones
Project team roles and responsibilities  
A risk register showing how you'll mitigate risk
The project deliverables
Reporting tools you'll use throughout the project
You may not have all these items in your proposal format, but you can decide what to include based on the project scope . This section will likely be the longest and most detailed section of your proposal, as you'll discuss everything involved in achieving your proposed solution. 
4. Define project deliverables and goals
Defining your project deliverables is a crucial step in writing your project proposal. Stakeholders want to know what you're going to produce at the end of your project, whether that's a product, a program, an upgrade in technology, or something else. As the stakeholder reads through your vision, this will be the section where they say, "Aha, this is what they'll use my resources for."
When defining your deliverables, you should include:
The end product or final objective of your project 
A project timeline for when deliverables will be ready
SMART goals that align with the deliverables you're producing
While it's important to show the problem and solution to your project, it's often easier for stakeholders to visualize the project when you can define the deliverables.
5. List what resources you need
Now that you've outlined your problem, approach, solution, and deliverables, you can go into detail about what resources you need to accomplish your initiative.
In this section, you'll include:
Project budget : The project budget involves everything from the supplies you'll need to create a product to ad pricing and team salaries. You should include any budget items you need to deliver the project here.
Breakdown of costs: This section should include research on why you need specific resources for your project; that way, stakeholders can understand what their buy-in is being used for. This breakdown can also help you mitigate unexpected costs.
Resource allocation plan : You should include an overview of your resource allocation plan outlining where you plan to use the specific resources you need. For example, if you determine you need $50,000 to complete the project, do you plan to allocate this money to salaries, technology, materials, etc.
Hopefully, by this point in the proposal, you've convinced the stakeholders to get on board with your proposed project, which is why saving the required resources for the end of the document is a smart strategic move.
6. State your conclusion
Finally, wrap up your project proposal with a persuasive and confident conclusion. Like the executive summary, the conclusion should briefly summarize the problem your project addresses and your solution for solving that problem. You can emphasize the impact of your project in the conclusion but keep this section relevant, just like you would in a traditional essay. 
Tips for writing an effective project proposal
Following the steps listed above will ensure your project proposal has all the right elements. But if you want to impress your readers and win their approval, your writing must shine. In addition to the above, a project proposal includes:
Know your audience
As you write your proposal, keep your audience (i.e. the stakeholders) in mind at all times. Remember that the goal of the proposal is to win your audience over, not just to present your project details. For example, if you're creating a new editing tool for a children's publishing house, can you determine whether your stakeholders are parents and appeal to their emotional side when persuading them to buy in to your product?
Be persuasive
Persuasion is important in a project proposal because you're hoping your audience will read your proposal and do something for you in return. If your reader isn't intrigued by your project, they won't feel inclined to help you. If you describe your editing tool but don't mention the many features it will offer, how it will benefit clients, and its positive impact in the industry, your audience will wonder, "Why should I care about this project?" 
Keep it simple
While you should go into detail on your problem, approach, and solution, you shouldn't make your project proposal overly complex. This means you can discuss the project plan for your proposed editing tool without discussing what codes the engineers will use to make each feature work. 
Do your research
A successful project proposal includes thorough research. Be prepared to back up your problem—and solution—with reputable sources, case studies, statistics, or charts so you don't leave your audience with questions. When writing your proposal, put yourself in the reader's shoes and ask:
Why is this a problem?
How is this a solution to the problem?
Has anyone addressed this problem before?
What are the project costs?
If you can answer these questions, then you've likely done enough research to support your proposed initiative.
Use project management tools to strengthen your project proposal
Good project proposals require team collaboration . With the right management tools, your team can communicate, share information, and work together on one shared document. 
When you store all your project information in one place, it's easy to access that data when you need it. Project proposals stem from well-organized and properly planned projects, which is why project management software is a key resource to effectively write a project proposal. Ready to get started? Try Asana .
Related resources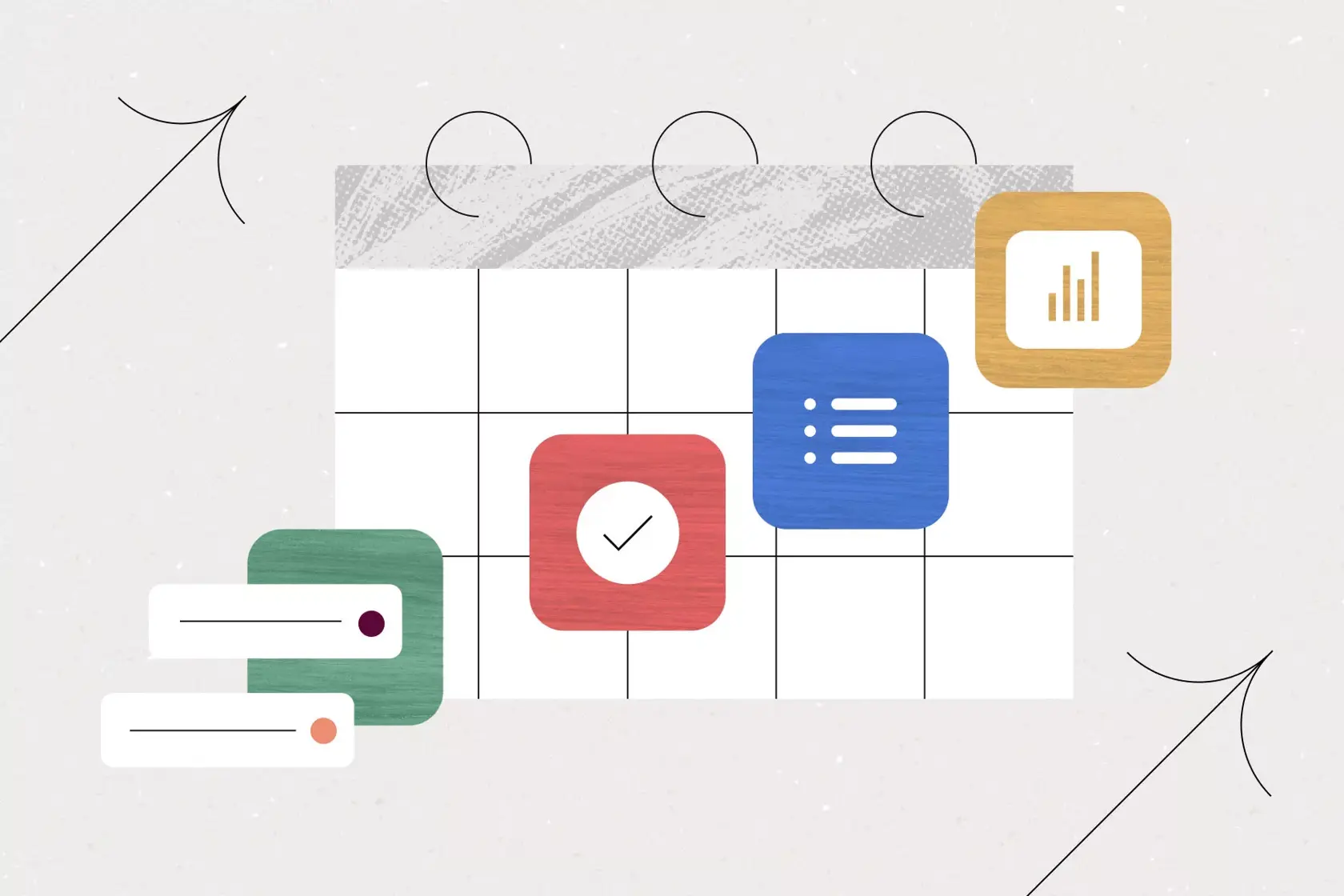 How to create a winning marketing plan (with examples)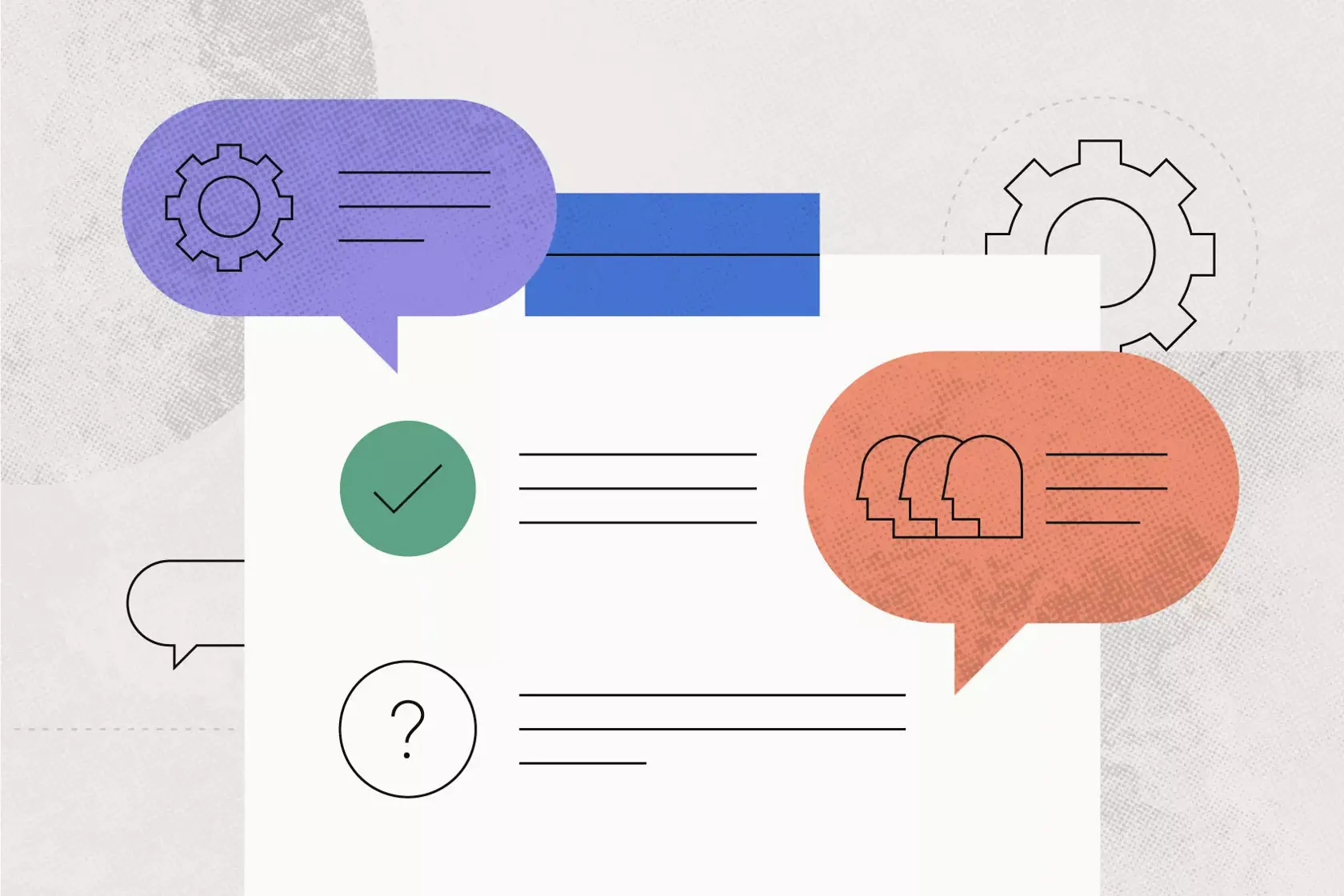 Project management software and tools: Your best picks for 2023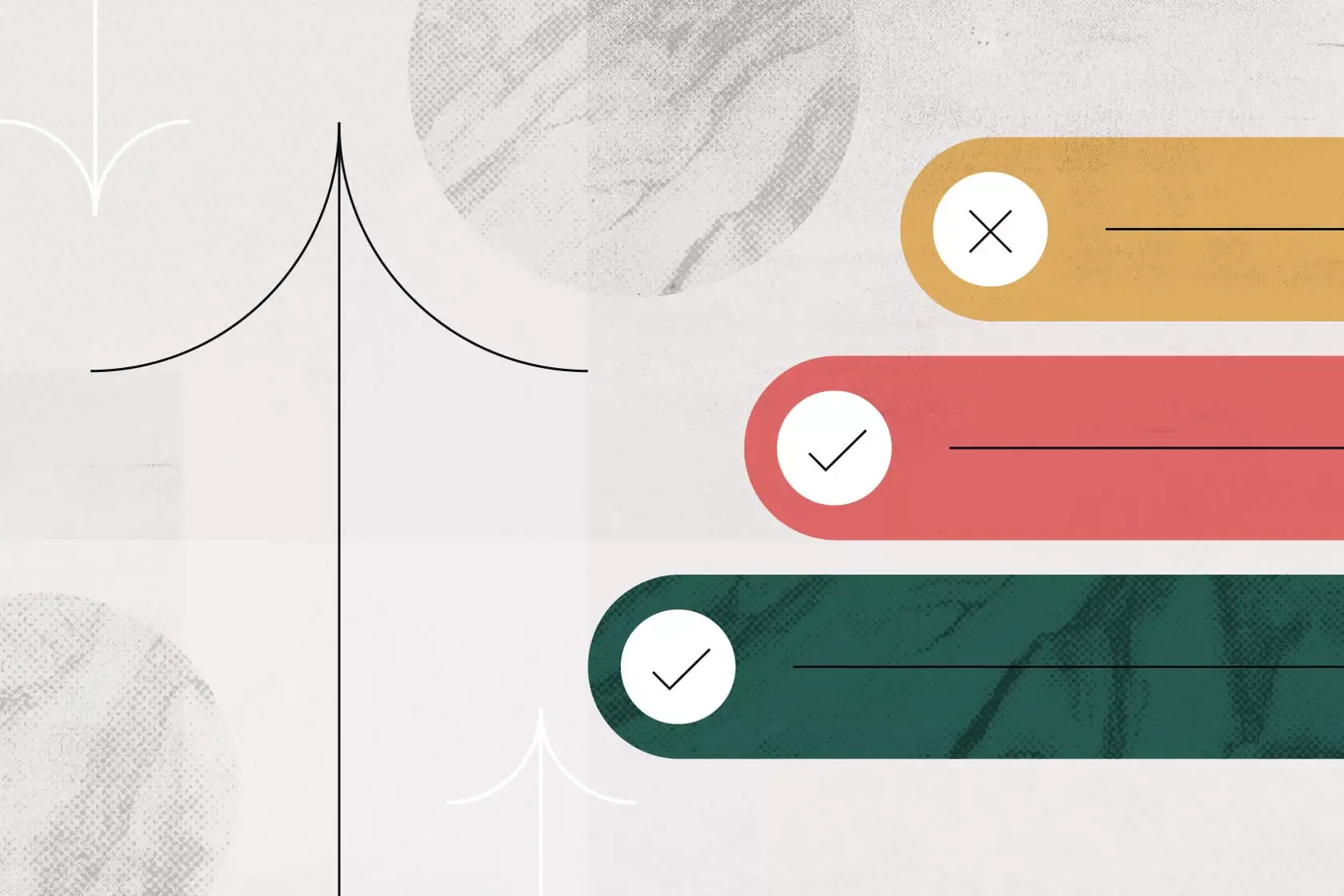 SWOT analysis: What it is and how to use it (with examples)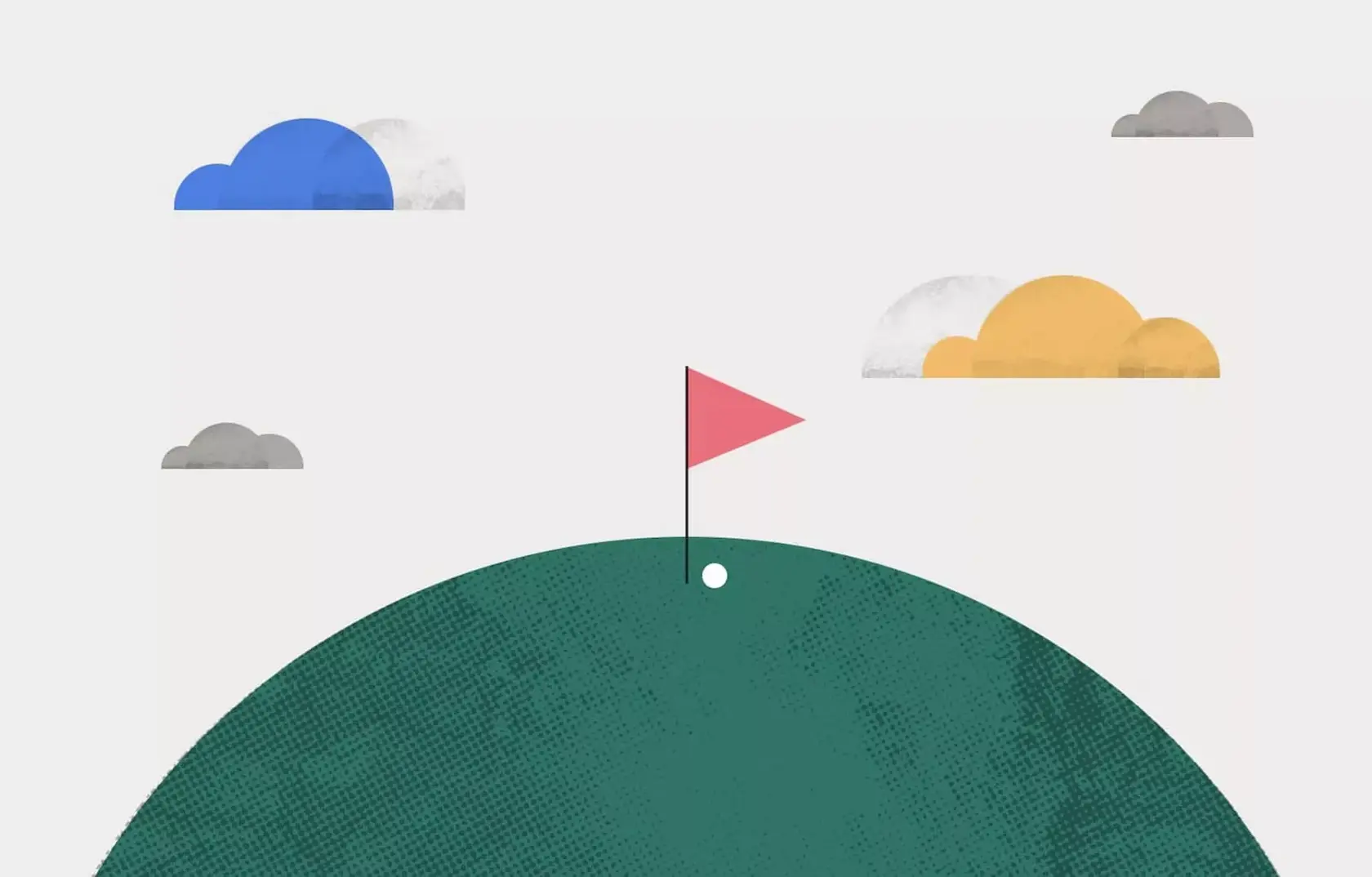 SMART Goals: How To Write Them and Why They Matter
Start free trial
How to Write a Project Proposal (Examples & Template Included)
Table of Contents
What is a project proposal, types of project proposals, project proposal vs. project charter, project proposal vs. business case, project proposal vs. project plan, project proposal outline, how to write a project proposal, project proposal example, project proposal tips.
ProjectManager & Project Proposals
A project proposal is a project management document that's used to define the objectives and requirements of a project. It helps organizations and external project stakeholders agree on an initial project planning framework.
The main purpose of a project proposal is to get buy-in from decision-makers. That's why a project proposal outlines your project's core value proposition; it sells value to both internal and external project stakeholders. The intent of the proposal is to grab the attention of stakeholders and project sponsors. Then, the next step is getting them excited about the project summary.
Getting into the heads of the audience for which you're writing the project proposal is vital: you need to think like the project's stakeholders to deliver a proposal that meets their needs.
We've created a free project proposal template for Word to help structure documents, so you don't have to remember the process each time.
Get your free
Project Proposal Template
Use this free Project Proposal Template for Word to manage your projects better.
In terms of types of project proposals, you can have one that's formally solicited, informally solicited or a combination. There can also be renewal and supplemental proposals. Here's a brief description of each of them.
Solicited project proposal: This is sent as a response to a request for proposal (RFP) . Here, you'll need to adhere to the RFP guidelines of the project owner.
Unsolicited project proposal: You can send project proposals without having received a request for a proposal. This can happen in open bids for construction projects , where a project owner receives unsolicited project proposals from many contractors.
Informal project proposal: This type of project proposal is created when a client asks for an informal proposal without an RFP.
Renewal project proposal: You can use a renewal project proposal when you're reaching out to past customers. The advantage is that you can highlight past positive results and future benefits.
Continuation project proposal: A continuation project proposal is sent to investors and stakeholders to communicate project progress.
Supplemental project proposal: This proposal is sent to investors to ask for additional resources during the project execution phase.
A project proposal is a detailed project document that's used to convince the project sponsor that the project being proposed is worth the time, money and effort to deliver it. This is done by showing how the project will address a business problem or opportunity. It also outlines the work that will be done and how it will be done.
A project charter can seem like the same thing as a project proposal as it also defines the project in a document. It identifies the project objectives, scope, goals, stakeholders and team. But it's done after the project has been agreed upon by all stakeholders and the project has been accepted. The project charter authorizes the project and documents its requirements to meet stakeholders' needs.
A business case is used to explain why the proposed project is justified. It shows that the project is worth the investment of time and money. It's more commonly used in larger companies in the decision-making process when prioritizing one project over another.
The business case answers the questions: what is the project, why should it be taken up, who will be involved and how much will it cost? It's therefore related to a project proposal, but the project proposal comes before the business case and is usually part of the larger proposal.
Again, the project proposal and the project plan in this case are very similar documents. It's understandable that there would be some confusion between these two project terms. They both show how the project will be run and what the results will be. However, they're not the same.
The project proposal is a document that aims to get a project approved and funded. It's used to convince stakeholders of the viability of the project and their investment. The project plan, on the other hand, is made during the planning phase of the project, once it's been approved. It's a detailed outline of how the project will be implemented, including schedule, budget, resources and more.
There are several key operational and strategic questions to consider, including:
Executive summary: This is the elevator pitch that outlines the project being proposed and why it makes business sense. While it also touches on the information that'll follow in the project proposal, the executive summary should be brief and to the point.
Project background: This is another short part of the proposal, usually only one page, which explains the problem you'll solve or the opportunity you're taking advantage of with the proposed project. Also, provide a short history of the business to put the company in context to the project and why it's a good fit.
Project vision & success criteria: State the goal of the project and how it aligns with the goals of the company. Be specific. Also, note the metrics used to measure the success of the project.
Potential risks and mitigation strategies: There are always risks. Detail them here and what strategies you'll employ to mitigate any negative impact as well as take advantage of any positive risk.
Project scope & deliverables: Define the project scope, which is all the work that has to be done and how it will be done. Also, detail the various deliverables that the project will have.
Set SMART goals: When setting goals, be SMART. That's an acronym for specific, measurable, achievable, relevant and time-bound. All your goals would be defined by those five things.
Project approach: Define the approach you'll use for the contract. There are several different types of contracts used in construction , for example, such as lump sum, cost plus, time and materials, etc. This is also a good place to describe the delivery method you'll use.
Expected benefits: Outline the benefits that will come from the successful completion of the project.
Project resource requirements: List the resources, such as labor, materials, equipment, etc., that you'll need to execute the project if approved.
Project costs & budget: Detail all the costs, including resources, that'll be required to complete the project and set up a budget to show how those costs will be spent over the course of the project.
Project timeline: Lay out the project timeline , which shows the project from start to finish, including the duration of each phase and the tasks within it, milestones, etc.
In addition to these elements, it's advisable to use a cover letter, which is a one-page document that helps you introduce your project proposal and grab the attention of potential clients and stakeholders.
All the elements in the above project proposal outline are present in our template. This free project proposal template for Word will provide you with everything you need to write an excellent project proposal. It will help you with the executive summary, project process, deliverables, costs—even terms and conditions. Download your free template today.
To make the best proposal possible, you'll want to be thorough and hit on all the points we've listed above. Here's a step-by-step guide to writing a persuasive priority proposal.
1. Write an Executive Summary
The executive summary provides a quick overview of the main elements of your project proposal, such as your project background, project objectives and project deliverables, among other things. The goal is to capture the attention of your audience and get them excited about the project you're proposing. It's essentially the "elevator pitch" for the project life cycle. It should be short and to the point.
The executive summary should be descriptive and paint a picture of what project success looks like for the client. Most importantly, it should motivate the project client; after all, the goal is getting them to sign on the dotted line to get the project moving!
2. Provide a Project Background
The project background is a one-page section of your project proposal that explains the problem that your project will solve. You should explain when this issue started, its current state and how your project will be the ideal solution.
Historic data: The history section outlines previously successful projects and those that could have run more smoothly. By doing so, this section establishes precedents and how the next project can be more effective using information from previous projects.
Solution: The solution section addresses how your project will solve the client's problem. Accordingly, this section includes any project management techniques , skills and procedures your team will use to work efficiently.
3. Establish a Project Vision & Success Criteria
You'll need to define your project vision. This is best done with a vision statement, which acts as the north star for your project. It's not specific as much as it's a way to describe the impact your company plans to make with the project.
It's also important to set up success criteria to show that the project is in fact doing what it's proposed to do. Three obvious project success criteria are the triple constraint of cost, scope and time. But you'll need to set up a way to measure these metrics and respond to them if they're not meeting your plan.
4. Identify Potential Risks and Mitigation Strategies
To reduce the impact of risk in your project, you need to identify what those risks might be and develop a plan to mitigate them . List all the risks, prioritize them, describe what you'll do to mitigate or take advantage of them and who on the team is responsible for keeping an eye out for them and resolving them.
5. Define Your Project Scope and Project Deliverables
The project scope refers to all the work that'll be executed. It defines the work items, work packages and deliverables that'll be delivered during the execution phase of your project life cycle. It's important to use a work breakdown structure (WBS) to define your tasks and subtasks and prioritize them.
6. Set SMART Goals for Your Project Proposal
The best mindset when developing goals and objectives for your project proposal is to use the SMART system :
Specific – Make sure your goals and objectives are clear, concise and specific to the task at hand.
Measurable – Ensure your goals and objectives are measurable so it's obvious to see when things are on track and going well, and conversely, when things are off track and issues need to be addressed. Measurable goals make it easy to develop the milestones you'll use to track the progress of the project and identify a reasonable date for completion and/or closure.
Attainable – It's important every project has a "reach" goal. Hitting this goal would mean an outstanding project that extends above and beyond expectations. However, it's important that the project's core goal is attainable, so morale stays high and the job gets done with time and resources to spare.
Relevant – Make sure all of your goals are directly relevant to the project and address the scope within which you're working.
Time-Based – Timelines and specific dates should be at the core of all goals and objectives. This helps keep the project on track and ensures all project team members can manage the work that's ahead of them.
7. Explain What's Your Project Approach
Your project approach defines the project management methodology , tools and governance for your project. In simple terms, it allows project managers to explain to stakeholders how the project will be planned, executed and controlled successfully.
8. Outline The Expected Benefits of Your Project Proposal
If you want to convince internal stakeholders and external investors, you'll need to show them the financial benefits that your project could bring to their organization. You can use cost-benefit analysis and projected financial statements to demonstrate why your project is profitable.
9. Identify Project Resource Requirements
Project resources are critical for the execution of your project. The project proposal briefly describes what resources are needed and how they'll be used. Later, during the planning phase, you'll need to create a resource management plan that'll be an important element of your project plan. Project requirements are the items, materials and resources needed for the project. This section should cover both internal and external needs.
10. Estimate Project Costs and Project Budget
All the resources that you'll need for your project have a price tag. That's why you need to estimate those costs and create a project budget . The project budget needs to cover all your project expenses, and as a project manager, you'll need to make sure that you adhere to the budget.
11. Define a Project Timeline
Once you've defined your project scope, you'll need to estimate the duration of each task to create a project timeline. Later during the project planning phase , you'll need to create a schedule baseline, which estimates the total length of your project. Once the project starts, you'll compare your actual project schedule to the schedule baseline to monitor progress.
Now let's explore some project proposal examples to get a better understanding of how a project proposal would work in the real world. For this example, let's imagine a city that's about to build a rapid transit system. The city government has the funds to invest but lacks the technical expertise and resources that are needed to build it, so it issues a request for proposal (RFP) document and sends it to potential builders.
Then, the construction companies that are interested in executing this rapid transit project will prepare a project proposal for the city government. Here are some of the key elements they should include.
Project background: The construction firm will provide an explanation of the challenges that the project presents from a technical perspective, along with historical data from similar projects that have been completed successfully by the company.
Project vision & success criteria: Write a vision statement and explain how you'll track the triple constraint to ensure the successful delivery of the project.
Potential risks and mitigation strategies: List all risks and how they'll be mitigated, and be sure to prioritize them.
Project scope & deliverables: The work that'll be done is outlined in the scope, including all the deliverables that'll be completed over the life cycle of the project.
Set SMART goals: Use the SMART technique to define your project goals by whether they're specific, measurable, achievable, relevant and time-bound.
Project approach: Define the methodology that the project manager will employ to manage the project. Also, figure out what type of contract will be used to define the project.
Expected benefits: Show how the project will deliver advantages to the company and define what these benefits are in a quantifiable way.
Project resource requirements: List all the resources, such as labor, materials, equipment, etc., needed to execute the project.
Project costs & budget: Estimate the cost of the project and lay that out in a project budget that covers everything from start to finish.
Project timeline: Outline the project schedule, including phases, milestones and task duration on a visual timeline.
Whatever project proposal you're working on, there are a few tips that apply as best practices for all. While above we suggested a project proposal template that would have a table of contents, meaning it would be many pages long, the best-case scenario is keeping the proposal to one or two pages max. Remember, you're trying to win over stakeholders, not bore them.
Speaking of project stakeholders , do the research. You want to address the right ones. There's no point in doing all the work necessary to write a great proposal only to have it directed to the wrong target audience. Whoever is going to read it, though, should be able to comprehend the proposal. Keep the language simple and direct.
When it comes to writing, get a professional. Even a business document like a project proposal, business case or executive summary will suffer if it's poorly constructed or has typos. If you don't want to hire a professional business writer, make sure you get someone on your project team to copy, edit and proof the document. The more eyes on it, the less likely mistakes will make it to the final edition.
While you want to keep the proposal short and sweet, it helps to sweeten the pot by adding customer testimonials to the attachments. Nothing sells a project plan better than a customer base looking for your product or service.
ProjectManager & Project Proposals
ProjectManager allows you to plan proposals within our software. You can update tasks for the project proposal to signify where things stand and what's left to be done. The columns allow you to organize your proposal by section, creating a work breakdown structure (WBS) of sorts.
When building a project proposal, it's vital to remember your target audience. Your audience includes those who are excited about the project, and see completion as a gain for their organization. Conversely, others in your audience will see the project as a pain and something to which they aren't looking forward. To keep both parties satisfied, it's essential to keep language factual and concise.
Our online kanban boards help you think through that language and collaborate on it effectively with other team members, if necessary. Each card shows the percentage completed so everyone in the project management team is aware of the work done and what's left to be done.
As you can see from the kanban board above, work has begun on tasks such as product documentation and design. Tasks regarding stakeholder feedback, ideation, market research and more have been completed, and there's a good start on the engineering drawings, 3D rendering, supply chain sourcing and translation services.
A PDF is then attached to the card, and everyone added to the task receives an email notifying them of the change. This same process can be used throughout the life-cycle of the project to keep the team updated, collaborating, and producing a first-class project proposal. In addition to kanban boards, you can also use other project management tools such as Gantt charts , project dashboards, task lists and project calendars to plan, schedule and track your projects.
Project proposals are just the first step in the project planning process. Once your project is approved, you'll have to solidify the plan, allocate and manage resources, monitor the project, and finally hand in your deliverables. This process requires a flexible, dynamic and robust project management software package. ProjectManager is online project management software that helps all your team members collaborate and manage this process in real-time. Try our award-winning software with this free 30-day trial .
Deliver your projects on time and under budget
Start planning your projects.
Filter by Keywords
Project Management
How to write a project proposal (examples & templates).
Senior Content Marketing Manager
July 13, 2023
Have you ever left a doctor's appointment feeling uncertain about the treatment plan? It stinks—no one likes being left in limbo when it comes to things that matter to them.
Clients feel the same type of frustration when they receive unclear project details from agencies. Reassure your customers with a strong project proposal—a statement that clarifies what your agency will do to help the client meet their goals.
This proposal is basically a "diagnosis" and a "treatment plan." It shows the client you understand their situation and outlines what project deliverables your agency will create to help the customer meet their objective.
Boost clients' confidence in your projects with this guide. It's packed with proposal writing best practices, project proposal examples, and more to help you strengthen your pitches.
What is a Project Proposal?
Types of project proposals, step 1: research your prospective client's product and industry, step 2: brainstorm with your internal team, step 3: define deliverables and determine the required resources, step 4: write the project proposal, step 5: add design elements to the project proposal, step 6: present it to your prospective client, step 7: follow up with the prospective client.
A project proposal is a document that outlines what deliverables your agency will create and the objectives you plan to meet through the work. It should describe your diagnostic and prescriptive approach to getting them where they want to be.
Project Proposal Example Outline
A good project proposal should include the Who, What, Where, When, and How of the solution you provide. Specifically, your project proposal needs to include:
Table of Contents : An index of what's to come in the project proposal and page numbers
Executive Summary : A statement that describes the project background and gives a brief overview of what's to come in the proposal
Goals : The long-term outcome the client wants to achieve
Problem Statement : A summary of the obstacles standing in the way of the client's goals
Value Statement : A summary statement of how your agency's services and expertise will solve the problem statement and benefit the client
Strategy : The high-level proposed solution for how you will reach the client's goals
Project Scope : The services that will be included in your agency's project approach
Project Deliverables : Individual tasks within the services you provide that contribute to the project objective(s)
Measures of Success : Metrics that will be used to measure project success (KPIs)
Timelines : A roadmap of when the client can expect project deliverables and key milestones along the way
Case Studies : Success stories and testimonials from clients you've worked with on similar projects
Budget : The monetary resources required to complete the project proposal . Include more than one package with a range of pricing to fit different project budgets and goals).
Project Summary : A concrete takeaway that summarizes the key details of the project proposal.
Next Steps : Don't forget your call to action! Tell the client how to get started working with you.!
Not sure how to tie all of this together? Don't worry; we'll cover that later!
There are a few different situations where you would submit a project proposal to a client:
Solicited project proposal : A prospective client approaches you with a Request For Proposal (RFP) , and you submit a proposal in response.
Unsolicited project proposal : You identify a prospect in your CRM that fits your ideal customer profile (ICP) and submit an unsolicited project proposal to start a contracting conversation without the prospect reaching out first.
Informal project proposal : A more conversational approach to a proposal or one that wasn't specifically requested.
Renewal project proposal : An existing client is up for renewal. You send this proposal as a prerequisite to resigning so you can reevaluate your current relationship and set new goals.
Continuation project proposal : Remind or convince current clients to continue the project or provide details about any outstanding or new tasks that might be needed to complete the project.
Supplemental project proposal : You identify the need to expand an existing project's scope of work and redefine the client relationship.
Related: Business Proposal Templates
The benefits of writing proposals for projects
A well-written project proposal is a powerful tool for showing clients why hiring your agency is their best chance for success.
Specifically, project proposals have a few key benefits:
Credibility: Provides you a platform to establish your expertise with the prospect
Differentiation: Give the prospect something concrete to take to internal stakeholders to compare and contrast your services with others competing for the project and get buy-in from their decision-makers.
Alignment: Aligns internal and external teams on what the goals and vision are for the project proposal from the very beginning.
How to Write a Project Proposal in 7 Steps
A project proposal can either be a big selling point or a missed opportunity; the difference comes down to your process for developing one. Before you begin writing a project proposal, centralize your team communication . Then you can establish a clear planning process so nothing falls through the cracks.
Bonus: Project Planning Tools
Your prospective client doesn't want an impersonal project proposal. They want a statement that shows you understand their history, branding, industry, and customers. Show the client you get them and what matters to them by conducting research for your project proposal.
While conducting your research, consider the following:
What are your customer's objectives that are driving this project?
What gaps in industry knowledge does your agency have that you need to explore during market research ?
How long will you have to conduct your research?
What form of data collection will you use?
Will you conduct a competitor audit, client surveys, or an organizational gap analysis?
Once you collect the data, how will you analyze it?
Are there limitations to your research that need to be considered during your planning?
Do any themes rise to the top as you conduct your research?
What resources did you use in developing your research?
Are the sources credible?
Are the sources diverse enough to accurately represent the industry?
Don't forget to document all of your findings in ClickUp's User Research Plan Template so you can easily reference your analysis in the following steps of your project proposal!
Armed with your research, rally the troops! It's time to collaborate with your internal team on how you can solve the client's needs before you put it on paper.
Brainstorm together using the mind mapping methodology— a visual diagram of ideas connected by a central concept. It's an easy way for your teams to brain-dump ideas and talk through each of their unique perspectives on the project – ultimately coming up with the best ideas.
For example, developing concepts for a marketing campaign requires inputs from multiple teams in your agency. Using ClickUp's Mind Map will help subject matter experts from across the agency weigh in on the best approach while keeping the client's goal as the central concept.
Corral all that genius in one room with ClickUp's template for project mapping ! With this resource, you can easily brainstorm and organize ideas visually to identify connections between them quickly.
Once your team has identified the best approach to the project, it's time to outline the specifics of the solution in a project plan . This includes identifying phases of the project, defining deliverables, and filling in the details of each task.
Using a project management tool, work with your team to assign the timeline, project budget, and task owners for each deliverable to determine the project's overall scope. Here are a few ClickUp project management tools that will help you communicate each of these details:
Custom Fields: ClickUp's custom fields enable you to assign unique values to tasks like budgets, task owners, due dates, and so much more.
Gantt Chart: It's easy to define timelines when you look at tasks in ClickUp's Gantt chart view , where you can define dependencies between tasks and layout project deliverables in sequential order.
Checklists: Sometimes, you just need a simple to-do list to make sure you've assigned each piece of the project; that's where checklists are super handy! Easily tag in task owners, set due dates, and notify the project team of completion with a single click.
Now that you have all the project's internal details, it's time to organize them into a concise, personalized proposal statement. Collaborating on all of the ideas in a project proposal whiteboard makes it easy to define your proposal as you go.
Once you have outlined the key concepts on ClickUp's Whiteboard , it's time to tag in your copywriting team to round out those ideas and write a cohesive proposal Doc. The copywriting team should reference the Whiteboard, project map, and research document as they write to make sure it's as personalized to the client as possible.
The copy needs to be definitive, concise, and measurable as possible. Once the copywriters are done, give your internal project team a chance to review and surface any revisions needed before sending the project proposal on to the next step.
Make sure you clearly define the project budget as well. The last thing a client wants is to see various costs from initial conversations.
Now for the fun part! Tag your creative team to translate that project background document into a beautifully designed project proposal (a.k.a. make it pretty!). If you don't have an internal design team, there are several drag-and-drop design templates from services like Pitch and Canva .
Consider standardizing your proposal in a template regardless of whether you have an internal design team or are using one of these services. Your team can simply adapt ClickUp's Project Proposal Whiteboard Template for each new client to maintain brand consistency and save time.
You did it!
The day has finally come—you get to wow your client with your genius. Whether you meet in person or via zoom, send a meeting agenda and a copy of your project proposal via email to your client prior to the proposal presentation.
Providing the proposed project and meeting cadence beforehand will give the client time to consider the proposal, form any questions, and potentially add notes to the meeting agenda.
CLICKUP PRO TIP Make this step quick, easy, and consistent across teams by developing a standardized email template in ClickUp .
During the meeting, keep detailed meeting notes and assign follow-up tasks immediately so nothing falls through the cracks post-meeting. Easily take notes and assign action items in real-time with the ClickUp Meeting Minutes Template to create the best project proposal.
Make sure to keep your proposal presentation to the point and as brief as possible. You don't want to bore your audience before they get to the end.
At the end of the presentation, reiterate the next steps you've outlined in the proposal and note how much lead time your team will need if the client chooses to sign on. After presenting the project proposal, answer as many questions as possible, and follow up via email with any answers you don't immediately have.
We've all been there. One minute an agency is promising you the world, and the next, they're ghosting you for the next best client. Don't let prospects slip through the cracks.
Keep track of every stage of your project proposals so you know who is responsible for reaching out to the prospect, and when your team last contacted them.
Tracking the client lifecycle in real-time is easy in ClickUp with custom fields. You can define the stages of your project proposals through custom fields, assigning roles, setting due dates for routine follow-ups, and tagging team members. You can also send client emails and comments right from the task window, giving you a clear audit trail of each customer communication.
Related Project Proposal Resources:
Project Proposal Templates
Professional Services Template
Creative Project Plan Template
Creative Agency Proposal Planning Template
Consulting Project Plan Template
Grant Proposal Template
Consulting Templates
RFQ Templates
Use ClickUp for Your Next Project Proposal
At the core of successful project proposals, there's a team that collaborates effectively. And that's exactly what ClickUp enables your agency to do.
We bring all of your tools, documents, teams, dashboards, budgets, and workflows into one project management software. This is all in an effort to put an end to context-switching and siloed workflows from working within multiple tools.
What's better?
We have over 1,000 app integrations and a full library of free templates built by project management experts that make workflow building easy. You no longer have to spend your precious time creating every process and procedure from the ground up.
It's already here, just waiting for you in ClickUp. Get started today— completely for free —and see why so many agencies are switching to ClickUp.
Questions? Comments? Visit our Help Center for support.
Receive the latest WriteClick Newsletter updates.
Thanks for subscribing to our blog!
Please enter a valid email
Free training & 24-hour support
Serious about security & privacy
99.99% uptime the last 12 months
How to Write a Proposal for a Project (With Examples)
An excellent project proposal should address the client's main concerns and goals, sell your unique approach, and clarify the project process.
If the project is crystal clear to both you and your client, you can reduce confusion, scope creep , and complaints.
In this guide to writing proposals for projects, we dive into what this type of proposal must include and how to write one. Plus, we showcase excellent examples to copy and data-driven best practices to follow.
What's in this guide:
What is a project proposal?
What to include in a project proposal, how to write a project proposal.
Examples of project proposals
Tips for writing a project proposal
Looking for proposal templates, automated follow-ups, and closing insights? Get a custom Proposify demo .
12 min. read
A project proposal is sent by a design, consulting, or other type of firm to a potential client in order to present important project details like deliverables, timelines, expected outcomes, and costs. When the terms of service are included, a signed project proposal can double as a contract for the legal protection of both parties.
A project proposal is not to be confused with a request for proposal (RFP), which is sent by a corporation or government agency to multiple consulting firms in order to receive the maximum amount of proposals and pricing options for a project that they've already defined internally.
A project proposal, on the other hand, is created as part of a consultative selling process and can benefit a client even if they don't move forward with the work because of the helpful project breakdown.
Types of project proposals
There are many different types of project proposals, from different lengths to fee structures.
Project length:
Short, one-time project
Longer, phased project
Retainer or ongoing project
Paid discovery or audit project
Payment type:
Hourly with estimated hours
Hourly with min and max hour range
Hybrid flat rate and hourly (common in interior design, event planning, and other fields with hard costs and hourly costs)
Industries:
Website design
Graphic design
Architecture and engineering
Construction and property services
Commercial leasing
Interior design
Event planning
Software subscriptions
Administrative management
Payroll and HR management
Market research and analysis
Software development
Product development
Solicitation types:
Solicited proposals sent in response to an RFPs
Unsolicited proposals sent without a prior RFP
A successful project proposal will include all or most of these important sections. You can mix and match them with your own templates or AI writing tools to craft the perfect project proposal outline.
The cover page is the easiest page to write.
It typically includes:
Your company's name
The client's name or project name
A photograph or graphic design
You might also choose to include your contact information on the cover page, but this is usually reserved for the About Us page or a dedicated contact page.
Executive summary or letter
The executive summary is where you offer an overview of your methodology and the proposed project. Consider it elevator pitch. Shoot to write approximately 75 - 200 words.
Use this free AI-enabled character counter to help both get through writer's block as well as make sure your executive summary is the right length.
Many other parts of the proposal will be written as bullet points or very short phrases, so use this section to really paint the full picture of the project with language that is on-brand.
Goals or objectives
You can include the project goals and objectives of the client in the executive summary, in the project summary, or in a section dedicated just for this purpose.
You might write 75 - 150 words describing the goals, or utilize a bulleted list of 3-8 goals.
The approach section can go by a lot of different names, such as "solution" or "methodology." In this section, you're describing the strategy behind your approach. It sets the stage for the project details and budget to follow.
This is particularly important when winning over new clients who aren't familiar with what sets your business apart from the competition.
A catering company might use this proposal page to talk about the sort of experience or quality of food they provide.
Meanwhile, a marketing company might include its brand ethos or core beliefs here.
Project summary and deliverables
While the previous section is about the strategy, this section is all about the specifics. Spell out exactly what you'll do for the client.
Here's what you might include in the project summary:
A quick description of the project
A list of project deliverables
A description of project phases with their own deliverables
A project timeline or roadmap
Your project management process
The collaboration or communication software you plan to use
Measurable or specific milestones in the project
A description of the project team and the talent included
About the company
You can write an About Us page, an Our Team page, or both. An About Us page should include a description of what your company does, your target audience, and the results you provide. An Our Team page will feature bios of important people on your team.
You need to spell out the project costs. Depending on the nature of your business, you might show a flat rate project total, your hourly rate alongside the number of estimated hours , or a variety of package options for the client to choose from.
Terms and conditions
Next up: terms and conditions. When using a proposal management software with e-signatures , your proposal can work as a binding contract. Include your master service agreement and allow the project summary to serve as the statement of work.
Social proof and samples
Prospective clients will need some reassurance to help them trust your business.
Consider including:
Testimonials
Star rating averages
Portfolio pieces
Work samples
Mini case studies
Ready to pitch a new project? Here's a step-by-step process to create a winning project proposal.
1. Discover the client's needs
The first step is to understand the client's current challenges and goals. As part of your discovery process, you might conduct a single sales call, or several.
Some companies actually charge for a longer discovery or audit process, and use a proposal to sell that introductory service. They will then later upsell that client on a project based on their findings with a custom proposal. However, most firms conduct the discovery process for free and then make project recommendations in their first proposal.
2. Define their core problem and goals
Next, you'll want to distill everything the client has shared with you. You might take some time to gather your notes, talk it through with a colleague, and then determine the most important objectives. These project objectives will guide all further decisions.
3. Determine the best approach to serve them
Now it's time to decide which method or approach will lead to project success. If you have a templatized project process and always serve similar clients, you can offer your usual solution.
But if you offer custom work unique to each client, then you'll need to decide on the approach. For example, an event planner might decide to offer event marketing, registration, setup, and breakdown services if a client doesn't have any in-house resources, but they might only offer setup and breakdown if the client has in-house marketing and ticketing specialists.
4. Breakdown the project into deliverables, timelines, etc.
Now that you've done your research and decided what to pitch to the client, it's time to break the project down.
Determine the project costs or pricing options, break up work into phases, and clarify deliverables. You can jot this down on a piece of paper or work directly inside of a proposal template .
5. Add all necessary sections and details to your proposal
Write out your proposal and make sure that you've covered all of the bases. It's worth noting that longer isn't necessarily better. Through our analysis of 1 million proposals, we found that winning proposals have 7 sections and 11 pages on average .
The most common proposal structure is:
Executive summary
Approach or solution
Deliverables
Keep in mind that you can alter and rename these sections to match your services and unique brand voice.
6. Send the proposal to the client (with e-signatures)
Now it's time to send the proposal. You can save time and reduce your software needs by using one software for both proposals and contracts. Just make sure that you've included your terms and conditions.
Proposals with e-signatures assigned to both the sender and recipient have a 426% higher closing rate. And if you sign the proposal first (before the client opens it), you'll increase your chances of closing by a further 36.8%.
7. Handle change requests promptly
Be on hand to make changes per client requests, whether they want to change the project scope or adjust contractual language because of their picky legal team.
Being asked to revise a proposal isn't necessarily a bad thing. In fact, proposals that are revised a couple of times are more likely to close.
5 examples of proposals for a project
Need some inspiration? These project proposals offer examples of exactly what to include in your next pitch.
1. Printing project with optional items
This printing proposal offers an excellent example of how to clearly communicate your pricing and offer interactive options. When we analyzed 1 million proposals sent with our platform, we found that proposals with fee tables have a 35.8% higher closing rate than those without and that proposals with editable quantities have an 18.5% higher closing rate.
You can use this proposal template with your free trial of Proposify and easily customize it for your unique business offerings.
This example project proposal template includes these sections:
Our Services
Sample Work
Your Investment
2. Marketing proposal with project timeline
A project timeline is an important part of any project proposal. This marketing proposal template offers a great example of how to share this timeline in a simple format.
Break your project down into distinct steps so the client knows exactly what to expect.
This example proposal template includes the following sections:
Overview & Goals
Scope of Services
3. Accounting project with goals and batches of work
Our next example is an accounting proposal .
This proposal stands out because it includes the client's goals in the Project Summary section. See those short and sweet bullet points? They serve as a smart way to let the client know that you understand their goals and will be able to satisfy them.
This proposal also includes a breakdown of work that is categorized into four different batches, or chunks: QuickBooks Startup, Data Migration, QuickBooks Data Build, Overall (throughout the project). You can use this example when breaking down a project into different stages or services.
Access this accounting proposal template with a paid subscription or a free trial of Proposify.
The template includes the following sections:
Project Summary
Work Proposal
4. Construction project with project summary and exclusions
Do you need to include exclusions in your proposals? If the type of work you offer is contingent on other service providers or lends itself to complications, then you might want to start adding exclusions. This can help protect your business from the many risks associated with project scope confusion or misaligned expectations.
This construction proposal template , available inside of Proposify, offers a perfect example of an exclusion section, which follows what is included in the project.
The project proposal template includes the following sections:
Cover Letter
Meet Our Team
Previous Projects
Project Schedule
5. Event management project with hourly work estimates
Event planning is complicated—that's exactly why the event industry serves as a great example of how to charge for both hourly work and fixed costs at the same time.
You can access this event planning proposal template with your Proposify account (check it out with a free trial ).
In the Budget section, the proposal kicks things off with a fee table including all of the hourly costs .
This project proposal also has a second fee table to estimate the hard costs , such as catering and photography, and the hourly costs and hard costs are then added up for the full project total.
This template includes the following sections:
Introduction
Our Understanding of Your Needs
Writing a great proposal is a lot of work.
Here are some project proposal best practices that will help you save time and get better results:
Create templates for different services, projects, or clients. The faster you send a proposal, the more likely it is to close. Try creating a few different templates to make it easy to generate a new proposal based on the clients' unique needs. And of course, you can always speed up the process by beginning with one of our templates .
Get the client's opinion on your plan before you turn it into a proposal. Try pitching your project idea to the client at the end of the sales call. Check to see their reaction. If they love what you've suggested, turn that into your proposal. If not, ask what they have in mind. This way, you'll create a proposal that is more likely to close.
Ask the client what they want the proposal to include. If your client has given you a detailed RFP , you'll know exactly what to include in your proposal. If not, don't be afraid to ask. Especially when working with large corporations and government agencies, your main point of contact should be able to share what all stakeholders will expect to see in the project plan.
Offer dynamic pricing options. Proposals with both optional rows and editable quantities have a 20.2% higher close rate. Consider add-ons and options that will cater to decision-makers while customizing and perfecting the project scope. Clients should be able to select the options directly in the business proposal to create an accurate project total in real-time and then sign off on it.
Include multimedia content in your proposal. Proposal content shouldn't just be in a written format. Accompany your writing with mages and videos to help them visualize the project. Proposals with images are 72% more likely to close and proposals with videos are 41% more likely to close. Try including pictures of your team and your previous work and illustrations of your process or typical ROI.
Write and automate follow-up emails. Proposals with just one automated follow-up email are 35% more likely to close. If you use Proposify, you can easily turn on automated follow-ups for every proposal. You can use our follow-up email templates, or create your own templates for different types of clients or projects.
Next steps: write your own project proposal
An excellent project proposal should include the project roadmap, milestones, budget, and any supplemental information that will help the client really understand the value of the project and secure buy-in.
To make any proposal more likely to close, make sure you include multimedia content, pricing options, and e-signatures.
Proposify's proposal templates , automated follow-ups, and viewing analytics can take your proposal closing game to a whole new level. Book a demo today.
Winning Proposal Structure Tips (What The Research Says)
June 21, 2022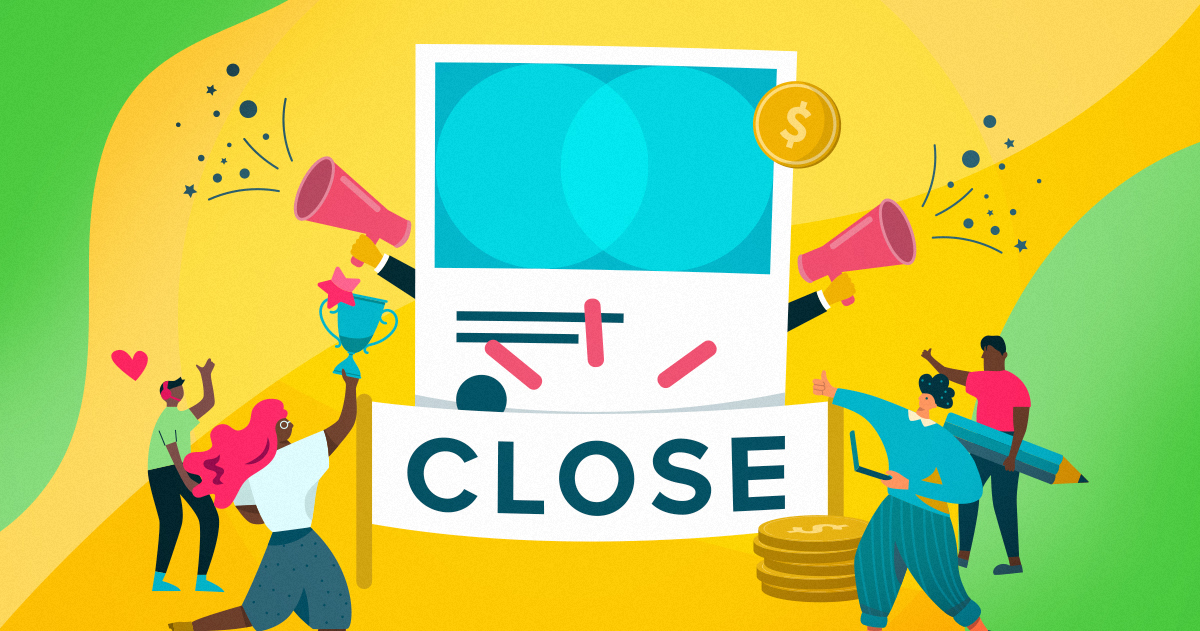 4 Tips That Will Make Any Proposal More Likely to Close
July 12, 2022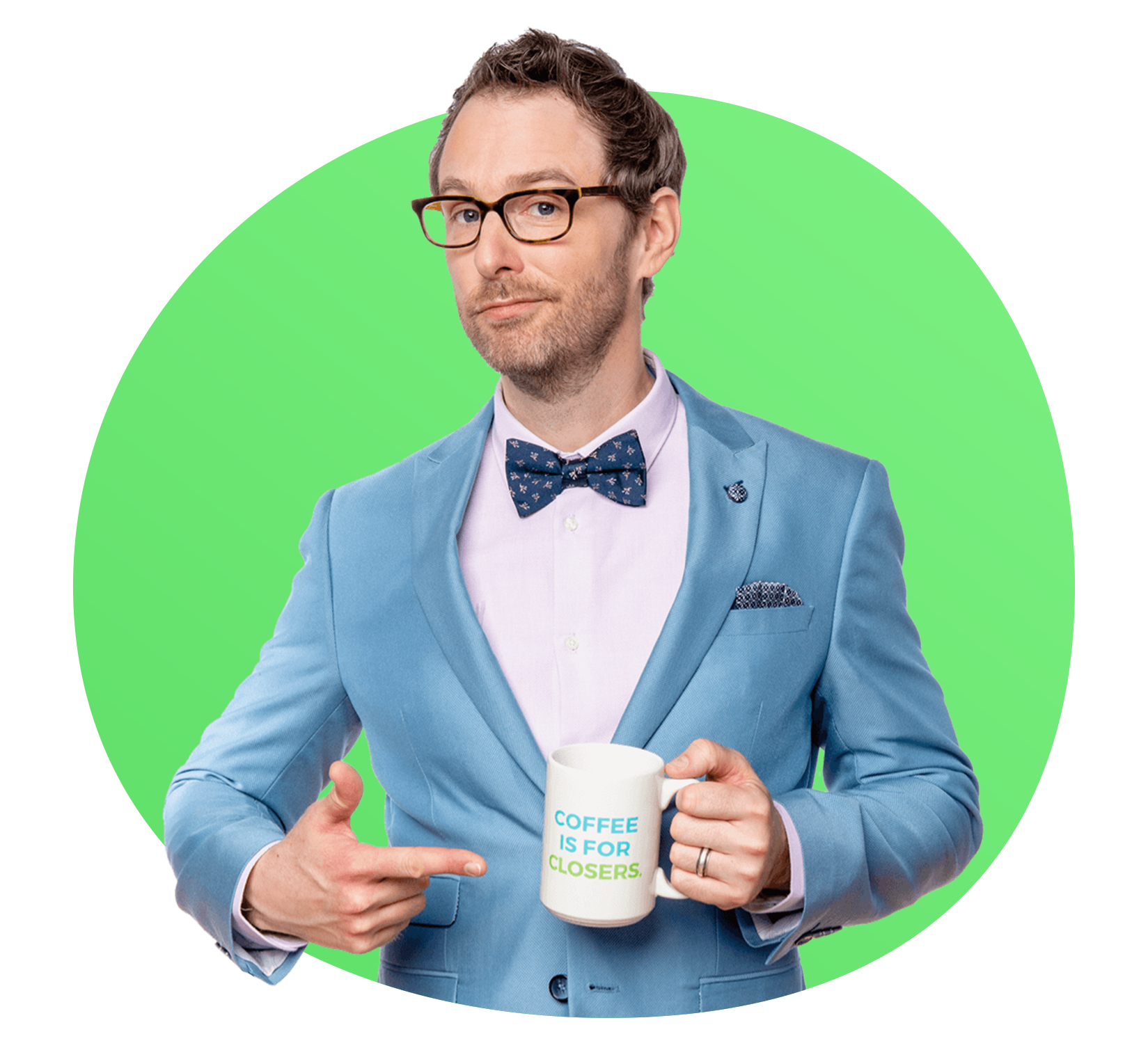 It's about more than just proposals—it's about world domination.
Get a demo and start your team's total takeover.
What is a project proposal?
The step-by-step guide for writing a professional, winning project proposal.
Why do you need a project proposal?
What are the advantages of a clear project proposal, what are the different project proposal types, what a project proposal is not, how to write a project proposal.
A proposal is the document that facilitates a professional relationship between an organization and outside contributors . Typically, a project proposal is the initial framework for establishing the concept of the project and includes what you want to accomplish, an explanation of objectives and plans for achieving them. It is common for a project proposal to include a list of activities or tasks that will be associated with the project, illustrate the significance of this specific project idea and explain the origins of this project.
A proposal is also the marketing document that kicks off a relationship between an organization and outside project stakeholders. Creating a proposal allows an organization to establish a formal, logical presentation to an outside worker or project donor. Proposals are generally drafted during one of the early phases of your project (before detailed plans are made and resources are allocated). Therefore, time and budget estimates are often rough, at best.
First and foremost, a proposal is required to get executive buy-in for a new project , program, or service at your organization. Secondly, it is used to get everyone on the team thinking about the same goals and priorities. Lastly, it serves as as way for the organization to know when they need to make new hiring decisions or budget adjustments. Successful organizations get granular with their project proposals and engage in project planning before seeking out budget or executive buy-in.
Clear proposals prove the viability of a project or program.
Increase clarity regarding requirements and project roadmap.
Structure and organization is established up front, reducing the chance for misalignment.
Successful proposals lead to approved budgets and financial support for organizational growth and project replication.
Proposals play an integral part in organizational growth, helping in budget approval and new client adoption.
Reaching out to stakeholders and building alliances increases credibility and exposure in the community at large.
Having detailed your project's methods and measurement tools in advance builds accountability into every step of your work.
Integrating grant writing into day-to-day work turns proposals into useful planning documents and detailed templates for project implementation.
A formally solicited project proposal is established in response to an official request for a new proposal. In this case, a Request for Proposal (RFP) document is used to outline client demands and specific needs. A formally solicited proposal is the structured and specific response to said RFP. Having an RFP makes the entire proposal process easier. As the specifics are spelled out, project planning can prevent misunderstandings or a lack of information that may cause complications later.
An informally solicited proposal does not require an RFP. That is, there is no specific document required to outline customer or audience demands. This is the initial rough starting point when proposing a project's viability. The major differentiator between a formal and informal project proposal is the number of details involved in planning. Informal proposals lack granular project details, such as goals, deliverables and methods. An informally solicited project proposal can be understood as a proposal request that is lacking specifics.
Unsolicited project proposals can be compared to a cold call — no one asked for or expected to receive one, but if the audience can relate to the proposal, it can prove extremely valuable. An unsolicited proposal is typically formed from more ad-hoc activities, such as an "aha" moment or an enlightening conversation with a customer. Unsolicited proposals can be the most difficult types to write, as you will have to put extra work in to convince the audience of the project's viability. Many times, these proposals require the most research and the most finesse, as the audience is unaware that the proposal is even coming their way.
Continuation project proposals are essentially an update or reminder for ongoing and already approved projects. This type of proposal is the simplest to construct, as it is a continuation of already existing documentation. A continuation proposal can be thought of as a check-in with the audience to ensure the correct funds are provided for the next phase, as well as discussing progress and accounting for any changes before moving forward.
A renewal project proposal is required when an ongoing project has been terminated or the resources and support behind such project can no longer be used. This proposal is more about proving that the return on investment is greater than the money being spent on resources so that the project can begin again.
A supplemental project proposal is required when more resources are required to complete a project than were originally proposed. The main goal of a supplemental proposal is to prove the value of adding resources and update the audience with a timeline based on this new plan. Many times, a supplemental proposal is required when the original project scope has grown beyond initial expectations. It can be seen as a continuation of the original proposal document.
A project proposal is not a contract. It's easy to confuse it with a Business Proposal (a document in which legal terms are outlined). Clients or sponsors merely sign the project proposal to approve its contents. After signing and approving the project proposal, a business starts drafting a contract in addition to items such as a project charter and a project plan.
After considering what type of proposal is the best fit for you and your project, it is time to start planning your document.
It is imperative to keep in mind that, regardless of the proposal type, you will always want to check the following boxes when starting a proposal document.
Define your audience.
Determine the problem being solved by your proposal.
Conduct research on the current state of the issue and potential solutions.
Proactively determine the effect that this project will have on company success.
Establish a timeline and determine the type and amount of resources required.
Begin to outline your proposal document.
Sample Project Proposal Outline
This section intends to provide a high-level picture of the project as well as convey the most critical project details.
Include the following in this section
Name of the Organization
Project Title
Project Summary
Project Timeframe
Prepared By
Attached Documentation
Project Contacts (any individuals involved in the project)
The goal of this section is to present the reasons for doing this project as well as stating all of the objectives. In this section in particular, it is very important to write concisely and clearly. Some project professionals even suggest writing the project summary last.
Before you begin writing, you should be able to answer the following questions.
Why are you doing this project?
What will you be doing?
How will you be doing it?
Who will be doing it?
Where will it be done?
How long will it take?
How much will it cost?
Project Background This section of the proposal requires a few succinct sentences that clarify the problem your proposal is tackling. Here, it is critical to explain the current state of the problem and why your audience should care about solving it. Make sure to include references and statistics in this section. Best practice is to keep this no longer than 1 page.
Project Objectives Use this section of the proposal to explicitly list the goals that the project is trying to achieve.
The project methodology section of a proposal is where you detail the plan for how the objectives mentioned in the previous section will be achieved. This is the first section of the proposal that details the course of action to remedy the problem and is meant to prove that adequate research has been done for this decision. To start, outline the methodology being used, the population being addressed and establish the process for reaching your objectives.
This section is typically broken into three parts
The Project Approach Summary Use a few sentences to describe the overall approach to the project. This includes how the team will be organized, what tools will be used and how changes will be addressed during execution.
Task Breakdown and Time Estimates This is the section of the proposal where a detailed project schedule is presented. To start, make a list of tasks that are required for the project as well as an estimation of the hours required to complete each one. From there, you can take a look at your resource pool and allocate your team accordingly. The purpose of this section is to establish the time and steps it will take to achieve the solution, as well as the resources involved in each section. Here is where you start to see ideas turn into action. A project proposal will often include a gantt chart outlining the resources, tasks and timeline.
Project Deliverables This is where you list out all the deliverables you expect to see after the project is closed. For example, this could be products, information, or reports that you plan to deliver to a client. Ensure that each deliverable has an associated estimated delivery date.
This section is dedicated to managing change during project execution. Clients know that a proposal rarely covers everything that is required to achieve the given project, so change management techniques are required. Establish how you will monitor project success throughout its entire life cycle to show clients that when and if change occurs, the project will not go haywire.
This section is broken into two parts
Risk Management Plan A detailed plan of action to minimize the chance of risk or change during the project lifecycle.
Risk Register A line-item list of risks and potential counter efforts that will be used to counteract these risks.
This section is dedicated to estimating the overall cost of the proposed project.
This section is broken into three major parts
Project Budget This should be a detailed, line-item budget broken up by different project categories, such as travel, salary, or supplies. Ensure all overhead or indirect costs are also included in the budget.
Budget Narrative This is a brief list of commentaries on the budget if any further clarification or justification is needed.
Additional Financial Statements Some projects, depending on complexity, will require additional financial statements like a profit and loss statement, a tax return, or funding sources.
The conclusion section of a project proposal intends to be a brief review of all the points already discussed. This is your last chance to win over your audience, so ensure that you incorporate the most important evidence to receive approval. This is also the final moment to prove you have adequately researched all solutions and your proposed method is the best for business.
This section is dedicated to any additional charts, graphs, images, or reports that were cited in the proposal. Many times, referenced material will go into the appendix as it does not naturally fall into the main body copy of the proposal.
Final Thoughts
Determine your project proposal type first for an effective presentation.
Make sure your proposal targets your audience and clearly defines the problems it will solve.
Follow the seven sections of a proposal to more effectively convince your audience.
Ready to start delivering projects more predictably and profitably? See why modern professional service organizations choose Kantata for managing projects.
Get the clarity, control, and confidence that only the Kantata PS Cloud can deliver.
Start for free
How to write a project proposal, table of contents, what is a project outline, what is a project proposal.
A project proposal is a key document that describes an external or internal project. It states details like goals, objectives, important dates, milestones and requirements needed to start and complete the project.
Your project proposal should whet decision-makers' appetites, clearly communicate your ideas while winning buy-in and those all-important resources and budgets you need to make it happen. This article is your project proposal guide ; it's filled with examples, project proposal writing tips, tricks, and things to know. We've also created a project proposal template to work from in the future, so you never miss a thing.
Before we dive into the thick of it all, let's fill in the project background a little. A project proposal is your project's first impression with leadership. It's that first handshake that determines interest in your idea—or not—and kicks off a project life cycle.
It's essential that you not only grab attention, but you deliver your project proposal with clarity and confidence. If you don't believe in your project, it'll show in your proposal.
Types of Project Proposals
It's worth noting; there are a few types of project proposals out there. Let's run through them quickly, so you know which type of project proposal is a fit for you.
Formally/informally solicited project proposals
A formally solicited proposal is in response to an RFP (Request for proposal.) Often initiated by project managers, it comes with pretty specific directions. There's a high chance that if this proposal is well-written it'll be approved.
An informally solicited project proposal is perhaps the trickiest type of project proposal to write. It's the same as above but usually requested verbally or via an informal communication channel.
It means this type of proposal doesn't come with as much context, the writer will need to do a lot of research themselves in order to get someone else's idea approved. It's a tricky one, but manageable with the right template.
Unsolicited project proposals
Just because no one asked for your project proposal, doesn't mean they don't want it. Perhaps they don't know they need it yet and you're one step ahead of the game. You'll need to do a lot of work to get this type of proposal approved, but it could be a game-changer for your business.
Unsolicited proposals come from those "Aha" moments you have in your everyday work. Perhaps you've identified a problem, a solution, or an opportunity but need resources to build out your idea and get it approved—this is when you turn to an unsolicited project proposal.
Continuation project proposals
This type of project proposal is usually done on a calendar basis when a project enters a new phase, or new resources/budgets are needed to ensure the continuation of a project. 
Continuation project proposals are lower lift as the project itself has already been approved and is running. 
Renewal project proposals
Slightly different from a continuation project proposal. This type of project proposal is for when a project has run its course and needs to start again. The research for this type of proposal usually comes from the success data of the previous project. 
Supplemental project proposals
Have you gone over budget on your project or need more resources than you originally requested? This one's for you. It's not the most positive of project proposals, but if something is in short supply that you need to complete a previously approved project proposal then this type of proposal is the one you'll turn need. 
A project proposal outline breakdown
Your project proposal format is the make or break of a successfully proposed project. Despite the different types of proposals out there, key information needs to be displayed in a way that's digestible and expected. We've outlined the running order of winning project proposals.
1. Introduction
At the beginning of this article, we mentioned the importance of a first handshake to make a good impression. Your introduction is your moment to excite readers. Your project proposal executive summary needs to hook the reader. It's essentially your elevator pitch to your project while summarizing what the reader can expect.
2. Proposed problem and solution
Next up, you'll want to jump straight into the meat of your proposal while you've got the readers' utmost attention. Here you need to explain the problem you've witnessed alongside your proposed solution. Keep it short, concise and try to be data-minded. 
3. Proposed method to fix the problem  
After you've outlined your solution, lay out the methodology you've planned to help get there. This is essentially your project itself. You'll need to determine why this method is best, others you've considered, and use past projects as case studies to back up your strategy. 
At this point, you'll also want to showcase how you'll be measuring and reporting on the project's success. State which metrics you'll watch, and how you intend to display the results. Get into the nitty-gritty here. If you're going to use a specific graph or measurement theory, then let the reader know—they may have a better solution.
4. Request for resources 
By this point, you've hopefully convinced the reader that your project needs to be implemented and assured them that the method you've laid out is the best way to go about it. Now comes the tricky part, a request for resources. Be clear on what you need, how much you need and why .
It's always good to ask for more and use less, than have to ask for more later on with a supplemental project proposal. 
5. Authorization 
Once you've laid out all of your requests, you need to identify those key stakeholders and team members essential to the approval process. Include internal and external stakeholders that are responsible for making this project a success, as well as the time frame they'll have to give the go-ahead for each stage of the project. 
6. Conclusion 
Wrap things up nicely; this is your last opportunity to push your project forward. Finish on a positive note and focus on the benefits your project will bring the company. For more information - view our project outline guidelines.
7. Appendix
Your project proposal is going to need a lot of data and research. However, to stay on track and keep the proposal short, not all your info needs to be in the body of the proposal. Use references in your proposal and show where you got your information from in the appendix.
How to write the best project proposal?
Whether you're a seasoned pro at writing project proposals or you're about to start writing your first one, there are a few best practices you can use to help make it the best it can be. 
Step 1: Understand your triple constraint
Time, scope, and cost—project management 101. Also known as the project management triangle. Know your triple constraint throughout every step of your project and don't be afraid to address them in your proposal.
Step 2: Write for your audience
Your project proposal will resonate a lot better if you know who you're addressing. Know your reader or readers and adjust your formalities and provided information accordingly. Knowing your audience will also help you understand what they already know and what you need to explain in further detail. 
Step 3: Use a cover letter & table of contents 
Just like a book submission to an editor, no one wants to dive into the unknown. Submit your project proposal with a cover letter. Your cover letter can be something as simple as a few paragraphs via email. This letter, coupled with a table of contents, will help set your audience up mentally for what they're about to read. 
Step 4: Use the 5 W's when explaining 
If you're ever in doubt on how to explain something within your project proposal, you can always rely on the 5 W's. What, why, who, where, when— and how for good measure . By answering these simple questions, you'll be surprised by the information they prompt out of you. 
Step 5:  Keep it short
Know your limit. You'll have a reader's attention at first, but even the best of writers can only keep that attention for so long. Try to keep your project proposal to two pages maximum, with only the appendix running onto the third page.
Step 6: Use a template
Maybe you saw this one coming, maybe you didn't. When in doubt, use a template . Establishing a project proposal template or templates within your organization will help everyone's proposals cover the important bits, as well as manage expectations for readers. 
Step 7: Proof your work
We cannot stress this point enough. Get a second pair of eyes, or just rested eyes, on your proposal before you submit it. Sure, you're not being graded on your spelling, however, it will help build your trustworthiness and avoid any miscommunication. 
Step 8: Reference your points
A good project proposal doesn't shy away from images, or other data points to back up what you're saying. Customer testimonials, customer complaints, user analytics, whatever your reasoning is behind your project proposal; make sure it's coming from informed decisions rather than feelings. You're more likely to get it approved that way.
Step 9: Discuss the core problem and its current state
When discussing the problem you've identified, make sure you cover its current state and why that's failing your business before you offer a solution. By doing so, you allow the reader to see the bigger picture, they can then decipher if your project should be a larger priority if the problem is currently damaging the company's reputation. 
Step 10: Outline client benefits
No matter what area of the business your project focuses on, at some point, your project will benefit your current customers or new clients. Whether it's directly affecting them like inclusive pricing. Or, is something that will, in turn, affect them like optimizing an internal process. Be sure to highlight the how and why—no matter how far down the line they will benefit. By doing so, you bring a focus on your customer and add greater value to your project. 
Step 11: Deliverables and KPIs
Be strategic when goal setting for your new project. Try to focus on SMART goals to ensure your KPIs cover everything and properly showcase the project's progress. State how often you will share a project report .
Putting your project proposal together
Whether you're a small business with limited budgets, or you're a large corporate with defined process already, don't be afraid to suggest some solid project management software if you don't have any already. Successful projects happen because a project team is set up for success from day one , and everything is accounted for.
The best project management software updates in real-time and most-likely integrate with the SaaS you're company is already using. When in doubt, summarize it in the proposal, it's easier to remove it later than add it in after you've got a green light.
Your next project can greatly benefit from a project proposal that takes into account previous projects and the entire project scope . You're not just proposing a project with this template, you're building a project roadmap that can develop into a design documentation template later on.
This proposal is a project documentation tool for you as much as it is for a prospective client or internal stakeholder. Get as detailed as possible when building out your proposal, and then cut the fluff after. Even if research doesn't make it into the appendix, you'll benefit from doing it regardless. Once your proposal gets the green light, then you can proceed to write a project charter or a Statement of Work (SoW) for your project.
Free Project Proposal Template
Last but not least, here it is, what you've been waiting for. Writing a project proposal shouldn't be a challenge, take this project proposal template and make it your own. Implement it into your company's knowledge base tools. ‍
Another great way to ensure that your business continues to thrive is by utilizing a business proposal template . These tools will have you armed and ready for every new idea and opportunity that comes your way.
Laure Albouy is Slite's first marketing hire and in charge of Product Marketing. Her role? Making sure our users get the most out of Slite —including guides, product announcements, market research and more. Laure lives in Paris and is a pasta afficionada.
Working remotely? So are we since 2016. Slite may be the right communication tool for you!
Managing projects remotely discover our list of the best softwares to use in 2023..
Writing a Project Proposal
Main navigation, a good proposal describes....
what you hope to accomplish
why those objectives are important to your academic or artistic field
how you intend to achieve your objectives
Your original project proposal is the core of your grant application. 
Detailed Proposal Guidelines
General guidelines for all grant proposals
Additional specific guidelines for  Research, Arts/Design, and Senior Synthesis  project proposals
Ways to turn your good proposal into a great one
Sample Project Proposals : Check out exemplars of past student project proposals.
Connect with Faculty Mentors and UADs
Faculty Mentors should meet required eligibility criteria .
Students should  schedule a meeting with their Undergraduate Advising Director (UAD)  as they write their proposal. UADs are well-versed with all VPUE Undergraduate Research Grants!
Watch a 3-minute overview of the VPUE Student Grant application process.
Watch a 2-minute video on how to write the critical dialogue section of a creative arts project proposal.