We value your privacy
We use cookies to allow this site to work for you, improve your user experience, and to serve you advertising tailored to your interests. Let us know if you agree to all cookies. You can manage your preferences at any time
Your Privacy
We use cookies, which are small text files placed on your computer, to allow the site to work for you, improve your user experience, to provide us with information about how our site is used, and to deliver personalised ads which help fund our work and deliver our service to you for free.
The information does not usually directly identify you, but it can give you a more personalised web experience.
You can accept all, or else manage cookies individually. However, blocking some types of cookies may affect your experience of the site and the services we are able to offer.
You can change your cookies preference at any time by visiting our Cookies Notice page. Please remember to clear your browsing data and cookies when you change your cookies preferences. This will remove all cookies previously placed on your browser.
For more detailed information about the cookies we use, or how to clear your browser cookies data see our Cookies Notice
Manage consent preferences
These cookies are necessary for the website to function and cannot be switched off in our systems.
They are essential for you to browse the website and use its features.
You can set your browser to block or alert you about these cookies, but some parts of the site will not then work. We can't identify you from these cookies.
These help us personalise our sites for you by remembering your preferences and settings. They may be set by us or by third party providers, whose services we have added to our pages. If you do not allow these cookies, then these services may not function properly.
These cookies allow us to count visits and see where our traffic comes from, so we can measure and improve the performance of our site. They help us to know which pages are popular and see how visitors move around the site. The cookies cannot directly identify any individual users.
If you do not allow these cookies we will not know when you have visited our site and will not be able to improve its performance for you.
These cookies may be set through our site by social media services or our advertising partners. Social media cookies enable you to share our content with your friends and networks. They can track your browser across other sites and build up a profile of your interests. If you do not allow these cookies you may not be able to see or use the content sharing tools.
Advertising cookies may be used to build a profile of your interests and show you relevant adverts on other sites. They do not store directly personal information, but work by uniquely identifying your browser and internet device. If you do not allow these cookies, you will still see ads, but they won't be tailored to your interests.
The shortcut to your shortlist
Make your university search faster and less stressful. Get a personalised shortlist by selecting what matters to you.
Popular universities
University of Kent
University of East Anglia UEA
University of Chester
Coventry University
University of Aberdeen
University of Portmouth
Nottingham Trent University
University of Sunderland
London Metropolitan University
London South Bank University
University of East London
BROWSE ALL UNIVERSITIES
Course search
Popular undergraduate courses.
Computer Science
LLB Bachelor of Laws
Biomedical Sciences
Physiotherapy
Sports Science
Open days search
Upcoming open days.
Anglia Ruskin University
Royal Central School of Speech and Drama, University of London
Bishop Grosseteste University
Canterbury Christ Church University
University of Roehampton
Aberystwyth University
Article search
Popular articles.
Guide to UCAS Hub
Alternatives to medicine and surgery
What's a university open day
Tips for writing your personal statement
Types of degree in the UK
BROWSE ALL ARTICLES
Popular topics
Choosing what to study
Choosing where to study
Applying to university
League tables
Student life - after you start
How to write a personal statement? It's difficult to know where to begin. Get hints and tips on structure, content and what not to write from a university expert.
An insider's view
What admissions tutors look for
Structuring and preparing your personal statement
What to write in a personal statement, examples to avoid, an insider's view .
Personal statements may seem formulaic, but they can be critical to the decision-making process, and admissions tutors do read them.
If you're applying for a high-demand course, your personal statement could be the deciding factor on whether or not you get an interview.
The Director of Marketing and Student Recruitment at the University of Gloucestershire , James Seymour, shares some top tips on how to write a personal statement.
What makes a good personal statement?
This is your chance to demonstrate your enthusiasm and commitment and show us what value you can add to a university. In the vast majority of cases, universities are finding ways to make you an offer, not reject you – the personal statement is your chance to make this decision easier for them!
First, you need to explain why you want a place on a course. Take a look at James' tips on what you should include:
Explain the reason for your choice and how it fits in with your aspirations for the future
Give examples of any related academic or work experience
Show you know what the course will involve and mention any special subjects you're interested in
Demonstrate who you are by listing any positions you've held, memberships of teams or societies, and interests and hobbies
Show consistency in your five UCAS choices. It may be difficult for an admissions tutor to take you seriously if your other choices, and references to them, are totally different. If your choices are different, you should explain this in your statement. The UCAS form is blind. Admissions tutors don't know the other universities you've applied to, or your priorities, but you should still be consistent
Keep it clear and concise – UCAS admissions are increasingly paperless – so most admissions tutors/officers will read your statement onscreen
Explain what you can bring to a course and try not to just list experiences, but describe how they have given you skills that will help you at university.
Don't just say: I am a member of the college chess club. I also play the clarinet in the orchestra.
When you could say: I have developed my problem-solving skills through playing chess for the college; this requires concentration and analytical thought. I am used to working as part of a team as I play clarinet in the college orchestra and cooperate with others to achieve a finished production.
Applying to university and UCAS deadlines
Applying and studying in the UK
University interviews
What will admissions tutors look for in your personal statement?
To decide if you're the right fit, universities and colleges are interested in how you express your academic record and potential. This should be backed up by your reference.
Those working in admissions look for evidence of:
Motivation and commitment
Leadership, teamwork and communication
Research into your chosen subject
Any relevant key skills
Admissions tutors aren't seeking Nobel laureates. They're looking for enthusiasm for the course being applied for, and self-reflection into why you'd be suitable to study it. What value could you add to the course? Where would you like to go once you graduate?
Ben, the Admissions Manager for Law at the University of Birmingham , shared with us what he expects applicants to tell him in their personal statement:
The personal statement is not only an excellent opportunity to showcase applicants individual skills, knowledge, and achievements, but it also provides us with an insight into the type of student they aspire to be and how they could fit into the academic community. Ben Atkins, Law Admissions Manager at University of Birmingham
Real-life example: the good
Real-life example: the not-so-good
How to make your personal statement stand out
You could have excellent experiences, but if they're arranged in a poorly-written statement then the impact will be reduced. So, it's important to plan your statement well.
A well-written personal statement with a clearly planned and refined structure will not only make the information stand out, but it'll demonstrate you have an aptitude for structuring written pieces of work – a crucial skill needed for many university courses.
You can use it for other things too, such as gap year applications, jobs, internships, apprenticeships and keep it on file for future applications.
There's no one 'correct' way to structure your personal statement. But it's a good idea to include the following:
A clear introduction, explaining why you want to study the course
Around 75% can focus on your academic achievements, to prove how you're qualified to study it
Around 25% can be about any extracurricular activity, to show what else makes you suitable
A clear conclusion
How to start a personal statement
Your personal statement is your chance to really show why you deserve a place on your chosen course.
Remember to keep these in mind:
Be clear and concise – the more concentrated the points and facts, the more powerful
Use positive words such as achieved, developed, learned, discovered, enthusiasm, commitment, energy, fascination…
Avoid contrived or grandiose language. Instead use short, simple sentences in plain English
Insert a personal touch if possible, but be careful with humour and chatty approaches
Use evidence of your learning and growth (wherever possible) to support claims and statements
Plan the statement as you would an essay or letter of application for a job/scholarship
Consider dividing the statement into five or six paragraphs, with headings if appropriate
Spelling and grammar DO matter – draft and redraft as many times as you must and ask others to proofread and provide feedback
For 2022 – 23 applications, refer to the challenges you've faced during the pandemic in a positive way
Don't
Over-exaggerate
Come across as pretentious
Try to include your life history
Start with: "I've always wanted to be a..."
Use gimmicks or quotations, unless they're very relevant and you deal with them in a way that shows your qualities
Be tempted to buy or copy a personal statement – plagiarism software is now very sophisticated and if you're caught out you won't get a place
Make excuses about not being able to undertake activities/gain experience – focus on what you were able to do positively, e.g. as a result of coronavirus
For further details, read our detailed guide on what to include in a personal statement and the best things to avoid.
Note that if you decide to reapply for university the following year, it's a good idea to consider making some changes to your personal statement. Mention why you took a year off and talk about what skills you've learnt. If you're applying for a completely different subject, you'll need to make more changes.
James gives us real-life examples of things to avoid:
I enjoy the theatre and used to go a couple of times a year. (Drama)
I am a keen reader and am committed to the study of human behaviour through TV soaps!
I have led a full life over the last 18 years and it is a tradition I intend to continue.
I describe myself in the following two words: 'TO ODIN!' the ancient Viking war cry. (Law)
My favourite hobby is bee-keeping and I want to be an engineer.
My interest in Medicine stems from my enjoyment of Casualty and other related TV series.
I have always had a passion to study Medicine, failing that, Pharmacy. (A student putting Pharmacy as her fifth choice after four medical school choices – Pharmacy can be just as popular and high status as Medicine.)
Some final advice
Above all, remember that a personal statement is your opportunity to convince a university why it should offer you a place. So, make it compelling and there's a much higher chance they will.
Related articles
Study Geography & Environmental Science, why &...
Study Geography & Environmental Science and you'll learn about the world's people and...
Seven reasons to study Accounting & Finance
There are many good reasons to study Accounting & Finance at university. Find out how...
Study Film Making, why & how to study
If you're a creative person, a Film Making degree could help you achieve those dreams of...
Is this page useful?
Sorry about that..., how can we improve it, thanks for your feedback.
Clearing Universities & Courses
Clearing advice.
Recommended Clearing Universities
Popular Course Categories
Course search & discover.
Start the search for your uni. Filter from hundreds of universities based on your preferences.
Search by Type
Search by region.
Recommended Universities
University of Sunderland
North East England · 92% Recommended
Heriot-Watt University
Scotland · 100% Recommended
The University of Law
London (Greater) · 93% Recommended
Search Open Days
What's new at Uni Compare
Request Info From Uni's
Get the help you need direct from the university. Ask about accommodation, your course and university societies.
Bulk Order Prospectuses
Bulk order prospectus from universities and have them delivered to your door for free.
Ranking Categories
Regional rankings.
More Rankings
Top 100 Universities
Taken from 65,000+ data points from students attending university to help future generations
About our Rankings
Discover university rankings devised from data collected from current students.
Guide Categories
Advice categories, recommended articles, popular statement examples, statement advice.
What to include in a Personal Statement
Personal Statement Tips
Hundreds of personal statement examples to help your application.
Browse by subject and from A to Z. For more help and inspiration, check out our advice pages for Personal Statements.
Personal Statement Help
What is a personal statement.
A personal statement is an essay written by a student applying to either a college or university. A personal statement is written and then uploaded to UCAS and is then attached to any university applications that the student may then make.
If you need more information check out our personal statement advice articles .
How to write a personal statement
There isn't a clearly defined personal statement template for you to use as each person's statement is different.
When it comes to writing a personal statement for universities, your personal statement should touch on your passions, your interest in the course, why you're applying for the course and why you would be an asset to the university you're applying to.
Talk about the clubs and societies that you belong to, any work experience you may have and any awards you might have won.
If you're still looking for information check out our article on how to write a personal statement .
How to start a personal statement
When it comes to starting your personal statement, the best thing to do is to be succinct and to have enough tantalising information to keep the reader informed and eager for more.
Your introduction should touch on your personal qualities and why you are applying for the subject you're applying for. Keeping things short and sweet means that it also allows you to break your personal statement up, which makes it easier for the reader.
We have plenty of advice for students that are wondering about what to include in a personal statement .
undergraduate Universities
Undergraduate uni's.
Uni of Sunderland
196 courses
Heriot-Watt Uni
226 courses
Uni of Chester
350 courses
Uni of Brighton
272 courses
Leeds Arts University
Uni of Hertfordshire
416 courses
Uni of Bedfordshire
380 courses
Goldsmiths, UOL
270 courses
Uni of Suffolk
110 courses
Middlesex Uni
358 courses
Uni of Roehampton
144 courses
519 courses
Uni of Westminster
330 courses
Ravensbourne
Uni of Hull
Uni of Leicester
271 courses
Uni of Bradford
200 courses
Uni of Portsmouth
361 courses
Uni of Kent
471 courses
Northeastern Uni
Bath Spa Uni
299 courses
Uni of Surrey
438 courses
Edinburgh Napier
188 courses
Queen's Uni
404 courses
Nottingham Trent
531 courses
Wrexham Uni
159 courses
Uni of Winchester
173 courses
Uni of Reading
447 courses
Uni for Creative Arts
352 courses
Edge Hill Uni
215 courses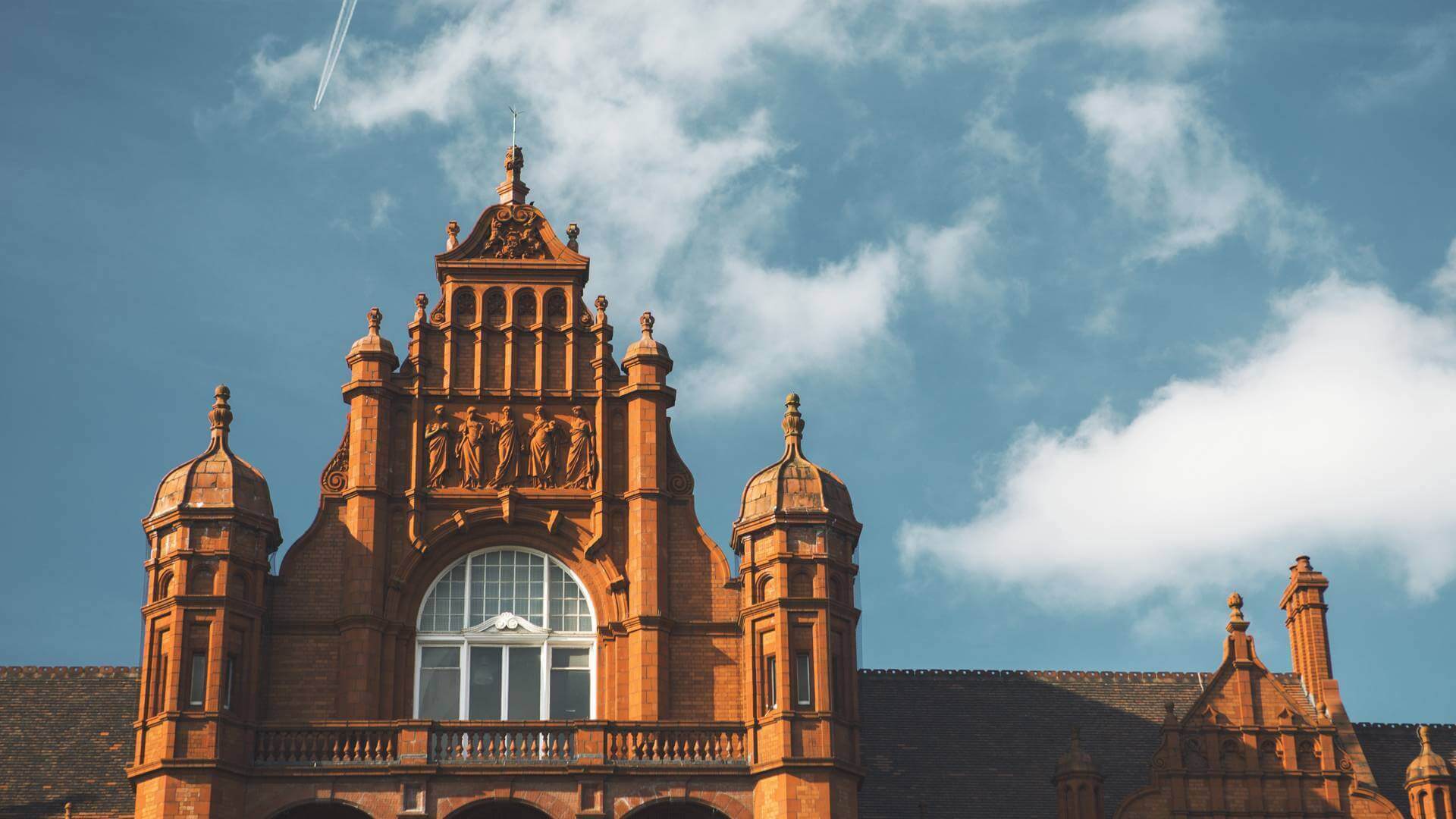 The Uni of Salford
336 courses
Leeds Beckett Uni
235 courses
Coventry Uni
391 courses
UWE, Bristol
278 courses
Cardiff Uni
Writtle Uni College
West London IoT
Escape Studios
109 courses
Want to learn more about a university?
Get your questions answered by sending them an enquiry now.
Online Degree Explore Bachelor's & Master's degrees
MasterTrack™ Earn credit towards a Master's degree
University Certificates Advance your career with graduate-level learning
Top Courses
Join for Free
How to Write a Personal Statement
A personal statement can be a key part of your college application, and you can really make yours shine by following a few tips.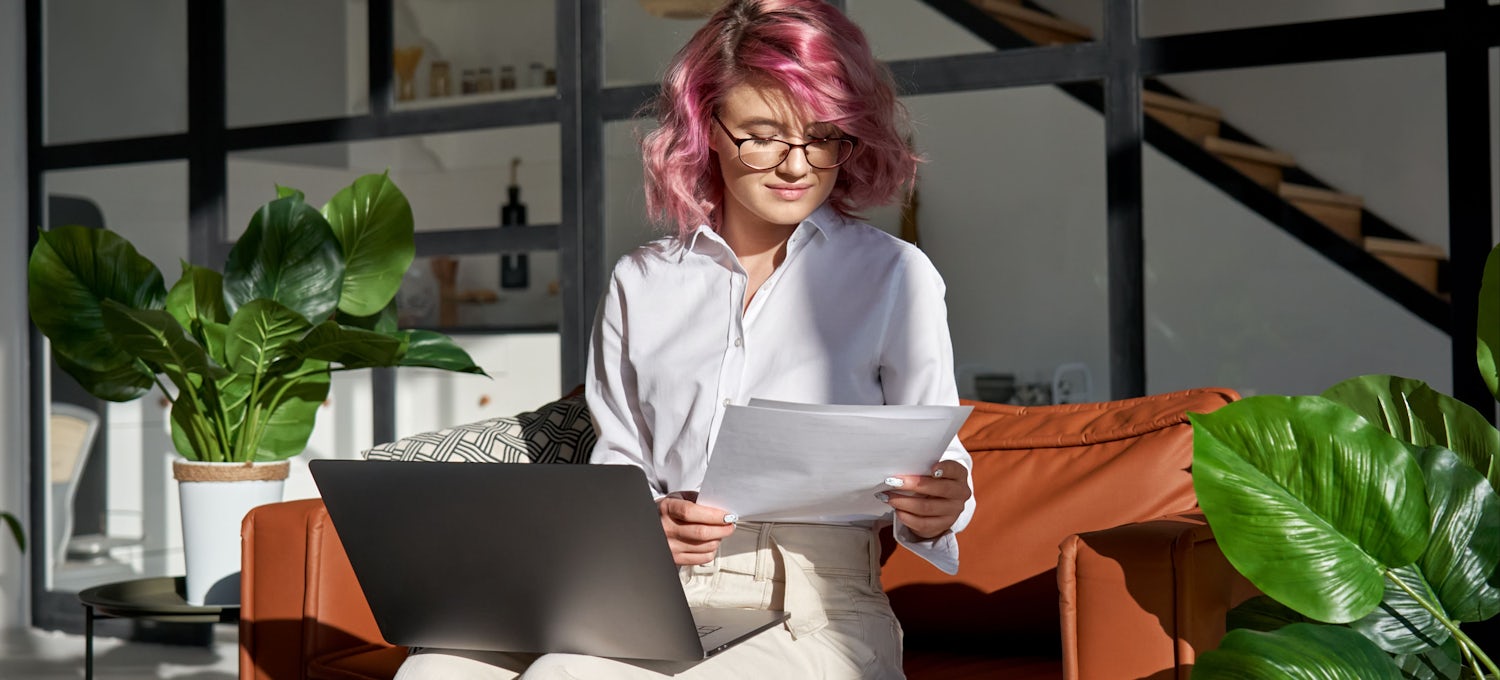 When you're applying to college—either to an undergraduate or graduate program—you may be asked to submit a personal statement. It's an essay that gives you the chance to share more about who you are and why you'd like to attend the university you're applying to.  
The information you provide in your personal statement can help build on your other application materials, like your transcripts and letters of recommendation, and build a more cohesive picture to help the admissions committee understand your goals.
In this article, we'll go over more about personal statements, including why they're important, what to include in one, and tips for strengthening yours.  
What is a personal statement?
A personal statement—sometimes known as a college essay —is a brief written essay you submit along with other materials when you're applying to college or university. Personal statements tend to be most common for undergraduate applications, and they're a great opportunity for an admissions committee to hear your voice directly.
Many colleges and universities in the US, especially those using Common App , provide prompts for you to use. For example, "Reflect on a time when you questioned or challenged a belief or idea" or "Describe a topic, idea, or concept you find so engaging that it makes you lose all track of time" [ 1 ]. If the school you're interested in attending doesn't require prompts, you will likely want to craft a response that touches on your story, your values, and your goals if possible.
In grad school, personal statements are sometimes known as letters of intent , and go into more detail about your academic and professional background, while expressing interest in attending the particular program you're applying to.
Why is a personal statement important?
Personal statements are important for a number of reasons. Whereas other materials you submit in an application can address your academic abilities (like your transcripts) or how you perform as a student (like your letters of recommendation), a personal statement is a chance to do exactly that: get more personal.
Personal statements typically:
Permit you to share things that don't fit on your resume, such as personal stories, motivations, and values
Offer schools a chance to see why you're interested in a particular field of study and what you hope to accomplish after you graduate 
Provide an opportunity for you to talk about past employment, volunteer experiences, or skills you have that complement your studies 
Allow colleges to evaluate your writing skills 
Bring life to a college application package otherwise filled with facts and figures 

Build job-ready skills with a Coursera Plus subscription
Get access to 7,000+ learning programs from world-class universities and companies, including Google, Yale, Salesforce, and more
Try different courses and find your best fit at no additional cost
Earn certificates for learning programs you complete
A subscription price of $59/month, cancel anytime
How to write a personal statement
As we mentioned earlier, you may have to respond to a prompt when drafting your personal statement—or a college or university may invite you to respond however you'd like. In either case, use the steps below to begin building your response.
Create a solid hook .
To capture the attention of an admissions committee member, start your personal statement with a hook that relates to the topic of your essay. A hook tends to be a colorful sentence or two at the very beginning that compels the reader to continue reading.
To create a captivating hook, try one of these methods:
Pose a rhetorical question. 
Provide an interesting statistic. 
Insert a quote from a well-known person.
Challenge the reader with a common misconception. 
Use an anecdote, which is a short story that can be true or imaginary. 
Credibility is crucial when writing a personal statement as part of your college application process. If you choose a statistic, quote, or misconception for your hook, make sure it comes from a reliable source.
Follow a narrative.
The best personal statements typically read like a story: they have a common theme, as well as a beginning, middle, and end. This type of format also helps keep your thoughts organized and improves the flow of your essay.
Common themes to consider for your personal statement include:
Special role models from your past
Life-altering events you've experienced
Unusual challenges you've faced
Accomplishments you're especially proud of
Service to others and why you enjoy it
What you've learned from traveling to a particular place
Unique ways you stand out from other candidates
Be specific.  
Admissions committees read thousands of personal statements every year, which is why being specific on yours is important. Back up your statements with examples or anecdotes.
For instance, avoid vague assertions like, "I'm interested in your school counseling program because I care about children." Instead, point out experiences you've had with children that emphasize how much you care. For instance, you might mention your summer job as a day camp counselor or your volunteer experience mentoring younger children.
Don't forget to include detail and vibrancy to keep your statement interesting. The use of detail shows how your unique voice and experiences can add value to the college or university you're applying to. 
Stay on topic.
It's natural to want to impress the members of the admissions committee that will read your personal statement. The best way to do this is to lead your readers through a cohesive, informative, and descriptive essay.
If you feel you might be going astray, check to make sure each paragraph in the body of your essay supports your introduction. Here are a few more strategies that can help keep you on track:
Know what you want to say and do research if needed. 
Create an outline listing the key points you want to share.
Read your outline aloud to confirm it makes logical sense before proceeding. 
Read your essay aloud while you're writing to confirm you're staying on topic.
Ask a trusted friend or family member to read your essay and make suggestions.
Be true to your own voice
Because of the importance of your personal statement, you could be tempted to be very formal with structure and language. However, it's better to use a more relaxed tone than you would for a classroom writing assignment. 
Remember: admissions committees really want to hear from you . Writing in your own voice will help accomplish this. To ensure your tone isn't too relaxed, write your statement as if you were speaking to an older relative or trusted teacher. This way, you'll come across as respectful, confident, and honest. 
Tips for drafting an effective personal statement
Now that you've learned a little about personal statements and how to craft them, here are a few more tips you can follow to strengthen your essay: 
1. Customize your statement.
You don't have to completely rewrite your personal statement every time you apply to a new college, but you do want to make sure that you tailor it as much as possible. For instance, if you talk about wanting to take a certain class or study a certain subject, make sure you adjust any specifics for each application.
2. Avoid cliches.
Admissions committees are ultimately looking for students who will fit the school, and who the school can help guide toward their larger goals. In that case, cliches can get in the way of a reviewer understanding what it is you want from a college education. Watch out for cliches like "making a difference," "broadening my horizons," or "the best thing that ever happened to me." 
3. Stay focused.
Try to avoid getting off-track or including tangents in your personal statement. Stay focused by writing a first draft and then re-reading what you've written. Does every paragraph flow from one point to the next? Are the ideas you're presenting cohesive?
4. Stick to topics that aren't controversial
It's best not to talk about political beliefs or inappropriate topics in your personal essay. These can be controversial, and ideally you want to share something goals-driven or values-driven with an admissions committee.
Polish your writing skills on Coursera
A stellar personal statement starts with stellar writing skills. Enhance your writing ability with a writing course from a top university, like Good with Words: Writing and Editing from the University of Michigan or Writing a Personal Essay from Wesleyan University. Get started for free to level up your writing.
Article sources
1. Common App. " 2022-2023 Common App Essay Prompts , https://www.commonapp.org/blog/2022-2023-common-app-essay-prompts." Accessed June 9, 2023.
This content has been made available for informational purposes only. Learners are advised to conduct additional research to ensure that courses and other credentials pursued meet their personal, professional, and financial goals.
Develop career skills and credentials to stand out
Build in demand career skills with experts from leading companies and universities
Choose from over 8000 courses, hands-on projects, and certificate programs
Learn on your terms with flexible schedules and on-demand courses
Enquire Now
About SI-UK
All Global Offices
Find Your UK University Course
Free Service
Premium Service
Visa Service
Oxbridge Service
Medicine Service
Art and Design Service
View all Services
UCAS and Applying
UK University Rankings 2024
University Subject Guide
Scholarships and Funding
All UK Study Information
Undergraduate
Postgraduate and Masters
All Study Options
UK University Profiles
UK University Study Guide
Language Centre Home
Pearson Academic English Test
University News
Open Days and Events
Work with Us

We use cookies to give you the best online experience. Please let us know if you agree to these cookies.
Updates for International Students If you are an international student interested in UK study from January or September 2022 and need advice and support on topics such as travel, quarantine and financing your studies, stay up to date with the latest Studying in the UK and Coronavirus (COVID-19) information.
Connect with one of our team who can help with your 2022 UK university application today. Enquire Now Close
Connect with one of our team who can help with your 2022 UK university application today.
Enquire Now Close
United States
United Kingdom
Saudi Arabia
Philippines

UK Study Information
UCAS Personal Statement
Writing a UCAS Personal Statement
How to write a ucas personal statement.
A personal statement is part of your application to study at a UK university . In a personal statement, the student writes about what they hope to achieve on a UK university course , what they hope to do after the course and why they are applying to this particular university. It is your first chance to show a demonstrable passion and understanding of your chosen subject away from exam results.
SI-UK will edit your personal statement and ensure the English is clear and grammatically correct. Arrange a free consultation with SI-UK London to learn more.
What Do I Include in my Personal Statement?
Your career aspirations
How you became interested in studying the subject
What, if any, relevant work experience you have undertaken that is related to the course or subject
What aspects of your previous education you have found the most interesting
What attracted you to the particular university
Other relevant academic interests and passions which display positive character and personality
Genuine experiences of extra-curricular clubs, work experience or knowledge around a subject are much more likely to make your personal statement stand out, while admissions officers are also looking for positive evidence of your character which will make you a productive member of the university.
How long should my Personal Statement be?
The length of a personal statement varies depending on the university, but generally the average length for an undergraduate application is between 400-600 words, around one side of A4 paper or a maximum of 47 lines. Certain postgraduate programmes may require a 1000 word personal statement, but this will be clearly specified.
Try not to go over the given character limit as admissions officers have many personal statements to go through, and a clearly written and concise personal statement is more likely to stand out.
What are common Personal Statement errors?
The personal statement is too short/long
The personal statement does not include important information/includes negative information
The personal statement has a confusing structure
It is also important to not lie about any aspect of your personal life and education history, or even exaggerate. Admissions officers will question you about almost all aspects of your application and will be able to see through any lies.
Tips for Writing a Personal Statement
Express a passion for your subject
Start the statement strongly to grab an admission officers attention
Link outside interests and passions to your course
Be honest, but don't include negative information
Don't attempt to sound too clever
Don't leave it the last minute, prepare ahead of the deadline
Have friends and family proofread it
Don't duplicate material from your CV/resume
In terms of presentation, attempt to create five clear paragraphs of text in a clear font such as Arial or Times New Roman, with a maximum size of 12.
Personal Statement Editing with SI-UK
Once you have completed your personal statement, arrange a free consultation with SI-UK London. We can edit your personal statement and ensure the English is clear and grammatically correct. Once this process is complete, we will return your personal statement within 1-3 working days.
Personal Statement FAQ
What should you avoid in a ucas personal statement.
Applicants should avoid misspelling and grammar errors, as well as discussing topics unrelated to their application and character.
Do universities read personal statements?
Yes, universities read UCAS personal statements, and they play a major factor when shortlisting candidates.
What happens if you lie in your personal statement?
If you lie on your UCAS personal statement your application will be rejected and any offers revoked.
What happens if UCAS detects similarities in your personal statement?
If UCAS detects similarities in your personal statement it will be flagged for review and your university choices will be notified while it is under review.
Does UCAS tell you if you've been rejected?
Yes, UCAS will notify you if your UCAS application has been rejected. You may also receive a mail from the university stating why your application has been rejected.
What happens if you make a mistake on your UCAS application?
Once your UCAS application has been submitted, it cannot be changed. So, before submitting, make sure that you have proofread your application, or get it proofread by someone else to make it error-free.
Personal Statement Example
Please see below for an example of a personal statement to a Development Studies course.
UK Study Info
January Entry
January 2024 Entry
2024 University Deadlines
Business School Rankings
University Subject Rankings
Top UK Universities 2023
Apply to a UK University
UCAS Application Process
Supporting Documents
UK University Scholarships
Russell Group Universities
Study in Scotland
Study In Wales
TEF Rankings
UK University Map
International Finance
EU Student Finance
September Entry
UCAS Clearing
UK Study and Coronavirus
Studying in the UK and Brexit
UK Summer Schools
SELT for UKVI

Studying in the UK
Study at ucl, four reasons to study at the ucl school of pharmacy.
Studying at the UCL Bartlett School of Architecture
UCL Graduate Programme Guide for International Students
Faculties and Schools at University College London
Business, Management, and MBA
Top 10 mba programmes in the uk.
The Top 10 Business Schools in London for 2024 Entry
Choosing the Right Business School and Degree in the UK
Top Five Universities in the UK to Study Business and Management 2023
UK University Rankings
The best 10 universities in the uk 2024.
The Best Law Schools in London
Gold Rated UK Universities in the 2023 Teaching Excellence Framework
Top 10 Young Universities in the UK
My consultant was very helpful and motivating. She helped me every step of the way, even when the deadline was so close. I feel I could not have done it without her. I'd highly recommend this service to any and all of my many friends interested. Brishti Basu Biosciences at Coventry University
Leading Universities and SI-UK Partners

© 2023 SI-UK
All rights reserved
Privacy Policy -->

Book your Free Consultation
A member of the SI-UK team will be in touch within 24 hours to arrange your initial consultation with one of our UK education experts.
Please visit our website for students from at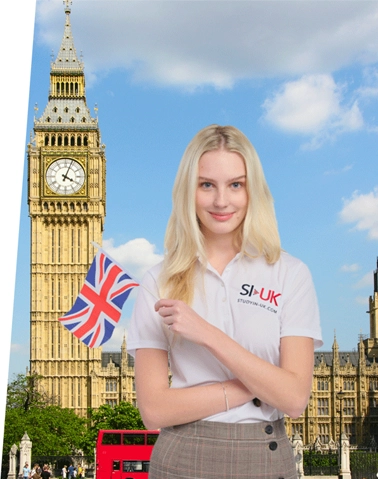 How to write a personal statement for Masters courses
A good personal statement can mean the difference between getting an offer and being rejected. Your personal statement should show us that you are the right person for the course.
Alternatively, you can see our advice for writing a UCAS personal statement .
Learn how to:
plan your personal statement
structure your personal statement
use engaging and convincing content and language .
Planning your personal statement
A personal statement is a piece of writing that you submit as part of your application. It is a statement of academic interests and should not contain any autobiographical information about your personal life.
Instead, it should show us that you are the right person for Sussex by telling us why you want to study your course , and any extra information about your achievements to date.
See our Masters courses for more information
When you have finished planning your personal statement, you can use our postgraduate application system to start your application.
You need to:
carefully read the information required of you
research the course you are applying for, so that you can explain why you want to study it. If you are applying for more than one course, do not use the same statement for all applications.
The following questions may help you plan your personal statement:
Why do you want to study a Masters and how will it benefit you?
How does the course fit your skill set?
How do you stand out from the crowd - e.g. work experience?
What are you aspiring to be/do in your future career?
How can your work contribute to the department/University/society?
If you're applying for a subject that is in a different field to your undergraduate degree, tell us why you have decided to change your direction of study.
Think about:
how you will bring fresh insight to your course as a result of your undergraduate degree
the reasons for deciding to change your field of study
how changing your direction of study will help you with your future career.
Use a tight structure in your personal statement and make sure each paragraph logically follows on from the one before.
Your personal statement must:
have an eye-catching and interesting introduction, and an engaging middle part and conclusion
have an introduction that acts as a framework for the rest of your statement, with the main part of your statement detailing your interests, experience and knowledge
be between 250 and 500 words
have short sentences of no more than 25-30 words
use headings (if you wish) to break up the content - for example, 'Why this university?' 'Why this subject?' 'Ability', 'Personal experience' and 'Career aspirations'
'My passion for Psychology stems from my interest in how dementia affects the personality of patients suffering with the condition. That's why I spent my gap year working with the Alzheimer's Society, supporting patients and families by visiting them at home and holding surgeries to give sufferers and carers someone to talk to.'
'It was not until my grandmother was diagnosed with Parkinson's disease and ischaemic dementia that the link between brain functioning and cognition became a passion. Although a most unpleasant experience, the enormity of the precision at which the brain functions to produce our cognitive abilities, socially acceptable behaviours and intricate physiological processes astounded me. I found myself questioning the cognitive functions and human behaviours I had previously just accepted, desperate to understand how the unseen and seemingly small entities within the brain could impact our daily behaviour.'
the conclusion should sum up your main points, reflect on your main accomplishments and clearly show your desire to study.
Your personal statement is where you show us your commitment, dedication and motivation for studying the course. It is your chance to show us the course is for you.
Your personal statement should:
give strong reasons as to why you want to study the course at Sussex. This could be for your future career or because of the University's reputation
mention relevant study - including projects, dissertations, essays - or work experience
provide evidence of your key skills including, research, critical thinking, communication, organisation, planning and time-management and show how you can contribute to the department
show what makes you stand out as a candidate
explain who your main influences have been and why
draw on your other experiences: for example are you a member of a society, have you written any papers or won any awards, scholarships or prizes?
highlight your career aspirations and show how the course will help you achieve them.
See an example personal statement [PDF 31.95KB]
Your tone should be positive and enthusiastic. It should show your willingness to learn and persuade us you have what it takes to suceed on one of our courses.
You should:
use fresh and exciting language to make your application stand out, and use engaging opening paragraphs
use accurate grammar, punctuation and spelling
use clear language in short sentences and avoid extravagant claims
Example:
Don't: 'I was inspired by the University's world-renowned researchers and world-leading facilities.'
Do: 'I was inspired to study Animal Biology because of the groundbreaking work into the behaviour of bees that is being led by Sussex Professor Francis Ratnieks. I follow the work of the University of Sussex Laboratory of Apiculture and Social Insects and would be proud to study in such a renowned department and contribute to its highly ranked research.'
proofread your statement and ask a friend or relative to read it.
You might also be interested in:
our Masters courses
postgraduate application system guide
student support
how to apply for a Masters course