Dissertation Editing
Dissertation Coaching
Free Consultation
Dissertation Chapters: A Guide to Writing Your Dissertation
Embarking on your dissertation is equal parts exhilaration and trepidation. It's finally your turn to stake out your territory in the body of knowledge and hone your expertise. Naturally, it's a lot of work, the evidence of which is reflected in your dissertation chapters. These chapters, which comprise the bulk of your dissertation, offer a clear snapshot of your topic, the work that has already been done by other scholars in your field, gaps in the literature, complications, your approach, and more.
There are many moving parts to a dissertation, and the best way to simplify them is by chapter. Each chapter follows certain rules and serves a specific purpose. The most efficient way to break down the work ahead of you into pieces is to understand the role each chapter plays in the dissertation.
These are frequently asked questions about dissertation chapters.
How many chapters are in a dissertation?
What is the content of each dissertation chapter?
How long is each dissertation chapter?
How long does it take to write dissertation chapters?
How Many Dissertation Chapters are in a Dissertation?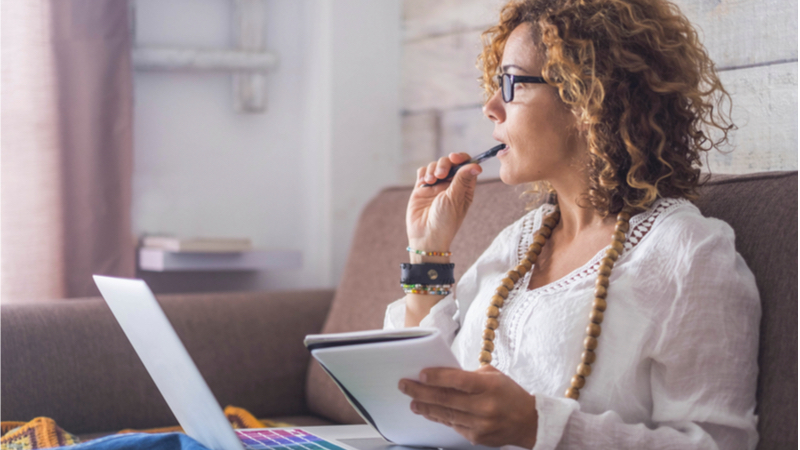 Usually five. While there are no short answers in academia, five dissertation chapters is the convention across many fields, if not most. Five dissertation chapters is a safe bet. As always, though, do your homework and find out exactly what the expectations are for dissertations in your department.
Read (skim) dissertations written by recent graduates from your department to determine norms for chapter length and the extensiveness of the critical research they did and the studies they conducted. The average could be anything from 130 pages (math) to 500+ pages (history) –either way, you need to know. Also, visit office hours and talk to a few faculty members in your department. Whether they end up on your dissertation committee or not, their perspective will be helpful.
Content of Each Dissertation Chapter
There is a format for the structure of a dissertation that most fields adhere to, and it is very specific. The first three chapters constitute your dissertation proposal , which must be completed, defended, and approved by your dissertation committee. Once your proposal is successfully defended, you can proceed with the research you will need to do to write the two final chapters.
Dissertation Chapters
Dissertation Chapter One: Introduction to the Study This chapter includes your problem and purpose statements, research questions, and definitions of key terms examined in your research.
Dissertation Chapter Two: Literature Review This section is a deep dive of the extant research on your topic, as well as your opportunity to identify and highlight gaps in the literature.
Dissertation Chapter Three: Research Methods This chapter offers a summary of how you propose to collect data and your methods of analysis.
Dissertation Chapter Four: Results In this section, you present your findings and share the results of your study.
Dissertation Chapter Five: Conclusion The final chapter is an opportunity to offer your analysis of your findings and discuss the implications.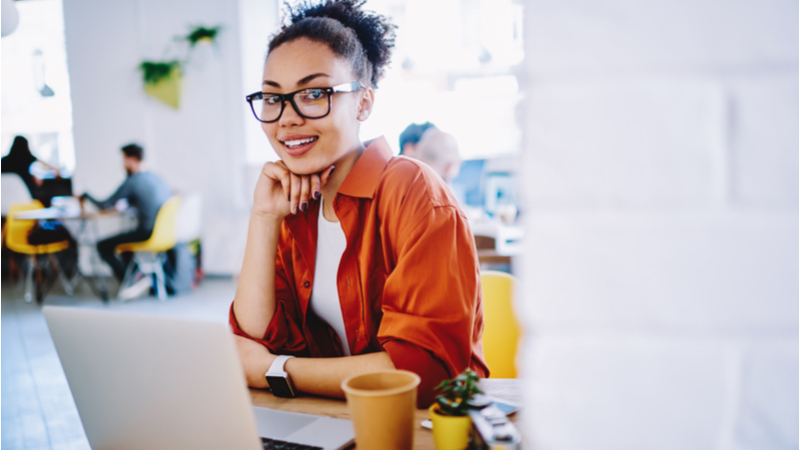 How Long is a Dissertation Chapter?
Dissertation chapter lengths vary, though the number of pages you can expect to write will likely correlate with standard dissertation lengths in your discipline. If you are doing research in a field like anthropology or theology, be prepared to conduct extensive literature reviews and write lengthy chapters. Topics that require a great deal of background information also make the pages add up.
When thinking about the length of your dissertation chapters, also be aware that chapter lengths are not evenly divided. The bulk of your writing happens in the first three chapters, especially if the literature review covers a lot of ground. If you are writing a 130-page dissertation, the dissertation proposal will take up more than half of that space. Results sections can be comparatively short, and many scholars linger in the conclusion chapter because it's their time to shine and it's fun to write.
How Long Does It Take to Write Dissertation Chapters?
The amount of time it takes to write a dissertation depends on many factors and can vary greatly depending on the student, the program, and the discipline. This is a great conversation to have with your dissertation advisor, or even the chair of your department if you are still in the early stages of your graduate education. It never hurts to have a rough timeline in mind so you can get organized and plan for the journey ahead.
These elements often determine the amount of time it takes to write dissertation chapters:
Academic Discipline
Some graduate degrees take longer than others, and much of that disparity occurs after coursework is completed. In many arts programs, most of the dissertation is written while coursework is taking place. It's a different story in the sciences and humanities. In fields like biology and chemistry, issues like lab space and institutional approval must be resolved before a study can even begin, much less be written about, and that can take months. In fields like history, the scholarly research phase is similarly extensive.
University libraries are an academic wonderland, but that doesn't mean they hold all the answers or everything that you'll need to get to work on your literature review or background material. Like many burgeoning scholars, I was excited to discover that I would need to travel in order to undertake some archival research for the critical introduction to my dissertation. However, the time required to set this up and visit the sites extended the amount of time it took to write these dissertation chapters.
Life has a sneaky way of persisting, even when you have a dissertation to write. Many scholars experience unavoidable stops and starts while writing their dissertations, and it's important to make allowances for being human, even if it interferes with your writing schedule. In my experience, we do our best to write as quickly as possible, but there are inevitable hiccups along the way. No matter. Course correct and keep going. You can do this, and the rewards of having a completed, bound dissertation in your hands will make all the effort worthwhile.
Related posts: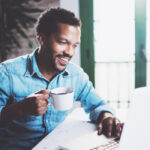 Courtney Watson, Ph.D.
Courtney Watson, Ph.D. is an Associate Professor of English at Radford University Carilion, in Roanoke, Virginia. Her areas of expertise include undergraduate and graduate curriculum development for writing courses in the health sciences and American literature with a focus on literary travel, tourism, and heritage economies. Her writing and academic scholarship has been widely published in places that include  Studies in American Culture ,  Dialogue , and  The Virginia Quarterly Review . Her research on the integration of humanities into STEM education will be published by Routledge in an upcoming collection. Dr. Watson has also been nominated by the State Council for Higher Education of Virginia's Outstanding Faculty Rising Star Award, and she is a past winner of the National Society of Arts & Letters Regional Short Story Prize, as well as institutional awards for scholarly research and excellence in teaching. Throughout her career in higher education, Dr. Watson has served in faculty governance and administration as a frequent committee chair and program chair. As a higher education consultant, she has served as a subject matter expert, an evaluator, and a contributor to white papers exploring program development, enrollment research, and educational mergers and acquisitions.
Comments are closed.
How to Finish Your Dissertation in Half the Time
Learn how to avoid the pitfalls preventing you from finishing your dissertation faster.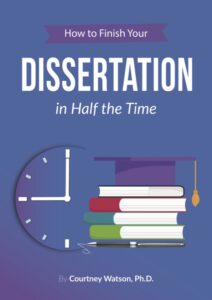 Subscribe to get the free eBook!
Dr. Courtney Watson In the News
" See It for Yourself " in With Good Reason: Beyond the Book July 22, 2022
" I Thought You'd Never Ask: Consent in Contemporary Romance " in New Frontiers in Popular Romance (McFarland) June 13, 2022
Common Errors
Dissertation Success
Presentation
Quantitative Analysis
Surviving Grad School
"How to Finish Your Dissertation in Half the Time"
Dissertation Advisors
Help for Stressed & Struggling Graduate Students
Writing Chapter 2: The Literature Review
Last Updated on December 13, 2020 by Ayla Myrick
Our consultants can help you review published research for relevancy to your topic and suggest topics related to the gap in the knowledge that can be included in this chapter. Besides summarizing, your consultant can help you critically analyze, compare, and synthesize prior research to form a foundation for your current research.
Writing the Literature Review Chapter
The purpose of the literature review chapter is to prove that no one has studied the gap in the knowledge outlined in Chapter 1. The subjects in the Review of Literature should have been introduced in the Background of the Problem in Chapter 1. Chapter 2 is not a textbook of subject matter loosely related to the subject of the study. Every research study that is mentioned should in some way bear upon the gap in the knowledge, and each study that is mentioned should end with the comment that the study did not collect data about the specific gap in the knowledge of the study as outlined in Chapter 1.
Unfortunately, some institutions have begun to "require" no less than 30 pages of literature review for a dissertation, which leads to students who write a textbook summarizing general information from the field of study, and advisors who overview this disastrous practice with righteous indignation if the student struggles to come up with the required number of pages. This leads students to "pad" the discussion with unfocused verbiage, and can result in students applying the practice of crating pages just to create pages. This may lead student to think a dissertation is a glorified term paper. Requiring a set number of pages is fallacious. If the gap in the knowledge is, in fact, represented by an unbalanced or incomplete body of literature, then the review of literature might only require three pages of material from the only relevant empirical studies.
Too many institutions in the last 10 years are allowing graduate students to parse research that has already been done by taking an existing study and slightly altering one element, such as the geographic location, if the study is in the social sciences. Changing the geographic location does not represent robust, original research. Rare is a social sciences study today that encompasses a national or international study, particularly among the online universities. Leadership studies are rarely anything but redundant as leadership has a long, thoroughly researched history. Original research in the sciences is harder to parse; however, a sciences study can often be piggybacked on existing research if there are unknowns at the end of previous studies. The recommendations for future research at the end of a dissertation are a good place to find a subject that remains to be studied.
The review should be laid out in major sections introduced by organizational generalizations. An organizational generalization can be a subheading so long as the last sentence of the previous section introduces the reader to what the next section will contain. The purpose of this chapter is to cite major conclusions, findings, and methodological issues related to the gap in the knowledge from Chapter 1. It is written for knowledgeable peers from easily retrievable sources of the most recent issue possible.
Empirical literature published within the previous 5 years or less is reviewed to prove no mention of the specific gap in the knowledge that is the subject of the dissertation is in the body of knowledge. Common sense should prevail. Often, to provide a history of the research, it is necessary to cite studies older than 5 years. The object is to acquaint the reader with existing studies relative to the gap in the knowledge and describe who has done the work, when and where the research was completed, and what approaches were used for the methodology, instrumentation, statistical analyses, or all of these subjects.
If very little literature exists, the wise student will write, in effect, a several-paragraph book report by citing the purpose of the study, the methodology, the findings, and the conclusions. If there is an abundance of studies, cite only the most recent studies. Firmly establish the need for the study. Defend the methods and procedures by pointing out other relevant studies that implemented similar methodologies. It should be frequently pointed out to the reader why a particular study did not match the exact purpose of the dissertation.
Classically, the Review of Literature should be written prior to Chapter 1 as it will ensure original research after all possible similar studies have been investigated, but inexperienced advisors allow students to set up all the details of Chapter 1 after only a very preliminary review of the literature. If the student finds a large body of literature about the subject of the dissertation, the chances are high that the subject of the dissertation has already been studied.
The Review of Literature ends with a Conclusion that clearly states that, based on the review of the literature, the gap in the knowledge that is the subject of the study has not been studied. Remember that a "summary" is different from a "conclusion." A Summary, the final main section, introduces the next chapter.
How To Write A Paper In APA Format - November 4, 2019
Surviving a Bad Thesis or Dissertation Advisor - December 22, 2017
How To Be the CEO Of Your Dissertation – Selecting Your Dissertation Advisor and Composing the Dissertation Committee - December 19, 2017
Sitemap - Terms and Conditions - Privacy Policy
How To Write The Discussion Chapter
The what, why & how explained simply (with examples).
By: Jenna Crossley (PhD Cand). Reviewed By: Dr. Eunice Rautenbach | August 2021
If you're reading this, chances are you've reached the discussion chapter of your thesis or dissertation and are looking for a bit of guidance. Well, you've come to the right place ! In this post, we'll unpack and demystify the typical discussion chapter in straightforward, easy to understand language, with loads of examples .
Overview: Dissertation Discussion Chapter
What (exactly) the discussion chapter is
What to include in your discussion chapter
How to write up your discussion chapter
A few tips and tricks to help you along the way
What exactly is the discussion chapter?
The discussion chapter is where you interpret and explain your results within your thesis or dissertation. This contrasts with the results chapter, where you merely present and describe the analysis findings (whether qualitative or quantitative ). In the discussion chapter, you elaborate on and evaluate your research findings, and discuss the significance and implications of your results.
In this chapter, you'll situate your research findings in terms of your research questions or hypotheses and tie them back to previous studies and literature (which you would have covered in your literature review chapter). You'll also have a look at how relevant and/or significant your findings are to your field of research, and you'll argue for the conclusions that you draw from your analysis. Simply put, the discussion chapter is there for you to interact with and explain your research findings in a thorough and coherent manner.
What should I include in the discussion chapter?
First things first: in some studies, the results and discussion chapter are combined into one chapter .  This depends on the type of study you conducted (i.e., the nature of the study and methodology adopted), as well as the standards set by the university.  So, check in with your university regarding their norms and expectations before getting started. In this post, we'll treat the two chapters as separate, as this is most common.
Basically, your discussion chapter should analyse , explore the meaning and identify the importance of the data you presented in your results chapter. In the discussion chapter, you'll give your results some form of meaning by evaluating and interpreting them. This will help answer your research questions, achieve your research aims and support your overall conclusion (s). Therefore, you discussion chapter should focus on findings that are directly connected to your research aims and questions. Don't waste precious time and word count on findings that are not central to the purpose of your research project.
As this chapter is a reflection of your results chapter, it's vital that you don't report any new findings . In other words, you can't present claims here if you didn't present the relevant data in the results chapter first.  So, make sure that for every discussion point you raise in this chapter, you've covered the respective data analysis in the results chapter. If you haven't, you'll need to go back and adjust your results chapter accordingly.
If you're struggling to get started, try writing down a bullet point list everything you found in your results chapter. From this, you can make a list of everything you need to cover in your discussion chapter. Also, make sure you revisit your research questions or hypotheses and incorporate the relevant discussion to address these.  This will also help you to see how you can structure your chapter logically.
Need a helping hand?
How to write the discussion chapter
Now that you've got a clear idea of what the discussion chapter is and what it needs to include, let's look at how you can go about structuring this critically important chapter. Broadly speaking, there are six core components that need to be included, and these can be treated as steps in the chapter writing process.
Step 1: Restate your research problem and research questions
The first step in writing up your discussion chapter is to remind your reader of your research problem , as well as your research aim(s) and research questions . If you have hypotheses, you can also briefly mention these. This "reminder" is very important because, after reading dozens of pages, the reader may have forgotten the original point of your research or been swayed in another direction. It's also likely that some readers skip straight to your discussion chapter from the introduction chapter , so make sure that your research aims and research questions are clear.
Step 2: Summarise your key findings
Next, you'll want to summarise your key findings from your results chapter. This may look different for qualitative and quantitative research , where qualitative research may report on themes and relationships, whereas quantitative research may touch on correlations and causal relationships. Regardless of the methodology, in this section you need to highlight the overall key findings in relation to your research questions.
Typically, this section only requires one or two paragraphs , depending on how many research questions you have. Aim to be concise here, as you will unpack these findings in more detail later in the chapter. For now, a few lines that directly address your research questions are all that you need.
Some examples of the kind of language you'd use here include:
The data suggest that…
The data support/oppose the theory that…
The analysis identifies…
These are purely examples. What you present here will be completely dependent on your original research questions, so make sure that you are led by them .
Step 3: Interpret your results
Once you've restated your research problem and research question(s) and briefly presented your key findings, you can unpack your findings by interpreting your results. Remember: only include what you reported in your results section – don't introduce new information.
From a structural perspective, it can be a wise approach to follow a similar structure in this chapter as you did in your results chapter. This would help improve readability and make it easier for your reader to follow your arguments. For example, if you structured you results discussion by qualitative themes, it may make sense to do the same here.
Alternatively, you may structure this chapter by research questions, or based on an overarching theoretical framework that your study revolved around. Every study is different, so you'll need to assess what structure works best for you.
When interpreting your results, you'll want to assess how your findings compare to those of the existing research (from your literature review chapter). Even if your findings contrast with the existing research, you need to include these in your discussion. In fact, those contrasts are often the most interesting findings . In this case, you'd want to think about why you didn't find what you were expecting in your data and what the significance of this contrast is.
Here are a few questions to help guide your discussion:
How do your results relate with those of previous studies ?
If you get results that differ from those of previous studies, why may this be the case?
What do your results contribute to your field of research?
What other explanations could there be for your findings?
When interpreting your findings, be careful not to draw conclusions that aren't substantiated . Every claim you make needs to be backed up with evidence or findings from the data (and that data needs to be presented in the previous chapter – results). This can look different for different studies; qualitative data may require quotes as evidence, whereas quantitative data would use statistical methods and tests. Whatever the case, every claim you make needs to be strongly backed up.
Step 4: Acknowledge the limitations of your study
The fourth step in writing up your discussion chapter is to acknowledge the limitations of the study. These limitations can cover any part of your study , from the scope or theoretical basis to the analysis method(s) or sample. For example, you may find that you collected data from a very small sample with unique characteristics, which would mean that you are unable to generalise your results to the broader population.
For some students, discussing the limitations of their work can feel a little bit self-defeating . This is a misconception, as a core indicator of high-quality research is its ability to accurately identify its weaknesses. In other words, accurately stating the limitations of your work is a strength, not a weakness . All that said, be careful not to undermine your own research. Tell the reader what limitations exist and what improvements could be made, but also remind them of the value of your study despite its limitations.
Step 5: Make recommendations for implementation and future research
Now that you've unpacked your findings and acknowledge the limitations thereof, the next thing you'll need to do is reflect on your study in terms of two factors:
The practical application of your findings
Suggestions for future research
The first thing to discuss is how your findings can be used in the real world – in other words, what contribution can they make to the field or industry? Where are these contributions applicable, how and why? For example, if your research is on communication in health settings, in what ways can your findings be applied to the context of a hospital or medical clinic? Make sure that you spell this out for your reader in practical terms, but also be realistic and make sure that any applications are feasible.
The next discussion point is the opportunity for future research . In other words, how can other studies build on what you've found and also improve the findings by overcoming some of the limitations in your study (which you discussed a little earlier). In doing this, you'll want to investigate whether your results fit in with findings of previous research, and if not, why this may be the case. For example, are there any factors that you didn't consider in your study? What future research can be done to remedy this? When you write up your suggestions, make sure that you don't just say that more research is needed on the topic, also comment on how the research can build on your study.
Step 6: Provide a concluding summary
Finally, you've reached your final stretch. In this section, you'll want to provide a brief recap of the key findings – in other words, the findings that directly address your research questions . Basically, your conclusion should tell the reader what your study has found, and what they need to take away from reading your report.
When writing up your concluding summary, bear in mind that some readers may skip straight to this section from the beginning of the chapter.  So, make sure that this section flows well from and has a strong connection to the opening section of the chapter.
Tips and tricks for an A-grade discussion chapter
Now that you know what the discussion chapter is , what to include and exclude , and how to structure it , here are some tips and suggestions to help you craft a quality discussion chapter.
When you write up your discussion chapter, make sure that you keep it consistent with your introduction chapter , as some readers will skip from the introduction chapter directly to the discussion chapter. Your discussion should use the same tense as your introduction, and it should also make use of the same key terms.
Don't make assumptions about your readers. As a writer, you have hands-on experience with the data and so it can be easy to present it in an over-simplified manner. Make sure that you spell out your findings and interpretations for the intelligent layman.
Have a look at other theses and dissertations from your institution, especially the discussion sections. This will help you to understand the standards and conventions of your university, and you'll also get a good idea of how others have structured their discussion chapters. You can also check out our chapter template .
Avoid using absolute terms such as "These results prove that…", rather make use of terms such as "suggest" or "indicate", where you could say, "These results suggest that…" or "These results indicate…". It is highly unlikely that a dissertation or thesis will scientifically prove something (due to a variety of resource constraints), so be humble in your language.
Use well-structured and consistently formatted headings to ensure that your reader can easily navigate between sections, and so that your chapter flows logically and coherently.
If you have any questions or thoughts regarding this post, feel free to leave a comment below. Also, if you're looking for one-on-one help with your discussion chapter (or thesis in general), consider booking a free consultation with one of our highly experienced Grad Coaches to discuss how we can help you.
Psst… there's more (for free)
This post is part of our dissertation mini-course, which covers everything you need to get started with your dissertation, thesis or research project. 
You Might Also Like:
31 Comments
Thank you this is helpful!
This is very helpful to me… Thanks a lot for sharing this with us 😊
This has been very helpful indeed. Thank you.
This is actually really helpful, I just stumbled upon it. Very happy that I found it, thank you.
Me too! I was kinda lost on how to approach my discussion chapter. How helpful! Thanks a lot!
This is really good and explicit. Thanks
Thank you, this blog has been such a help.
Thank you. This is very helpful.
Dear sir/madame
Thanks a lot for this helpful blog. Really, it supported me in writing my discussion chapter while I was totally unaware about its structure and method of writing.
With regards
Syed Firoz Ahmad PhD, Research Scholar
I agree so much. This blog was god sent. It assisted me so much while I was totally clueless about the context and the know-how. Now I am fully aware of what I am to do and how I am to do it.
Thanks! This is helpful!
thanks alot for this informative website
Dear Sir/Madam,
Truly, your article was much benefited when i structured my discussion chapter.
Thank you very much!!!
This is helpful for me in writing my research discussion component. I have to copy this text on Microsoft word cause of my weakness that I cannot be able to read the text on screen a long time. So many thanks for this articles.
This was helpful
Thanks Jenna, well explained.
Thank you! This is super helpful.
Thanks very much. I have appreciated the six steps on writing the Discussion chapter which are (i) Restating the research problem and questions (ii) Summarising the key findings (iii) Interpreting the results linked to relating to previous results in positive and negative ways; explaining whay different or same and contribution to field of research and expalnation of findings (iv) Acknowledgeing limitations (v) Recommendations for implementation and future resaerch and finally (vi) Providing a conscluding summary
My two questions are: 1. On step 1 and 2 can it be the overall or you restate and sumamrise on each findings based on the reaerch question? 2. On 4 and 5 do you do the acknowlledgement , recommendations on each research finding or overall. This is not clear from your expalanattion.
Please respond.
This post is very useful. I'm wondering whether practical implications must be introduced in the Discussion section or in the Conclusion section?
Sigh, I never knew a 20 min video could have literally save my life like this. I found this at the right time!!!! Everything I need to know in one video thanks a mil ! OMGG and that 6 step!!!!!! was the cherry on top the cake!!!!!!!!!
This piece is very helpful on how to go about my discussion section. I can always recommend GradCoach research guides for colleagues.
Many thanks for this resource. It has been very helpful to me. I was finding it hard to even write the first sentence. Much appreciated.
Thanks so much. Very helpful to know what is included in the discussion section
this was a very helpful and useful information
This is very helpful. Very very helpful. Thanks for sharing this online!
it is very helpfull article, and i will recommend it to my fellow students. Thank you.
Superlative! More grease to your elbows.
Powerful, thank you for sharing.
Wow! Just wow! God bless the day I stumbled upon you guys' YouTube videos! It's been truly life changing and anxiety about my report that is due in less than a month has subsided significantly!
Simplified explanation. Well done.
The presentation is enlightening. Thank you very much.
Submit a Comment Cancel reply
Your email address will not be published. Required fields are marked *
Save my name, email, and website in this browser for the next time I comment.
Academia.edu no longer supports Internet Explorer.
To browse Academia.edu and the wider internet faster and more securely, please take a few seconds to upgrade your browser .
Enter the email address you signed up with and we'll email you a reset link.
CHAPTER 2 REVIEW OF RELATED LITERATURE AND STUDIES
jobs after they graduated. Also, if the trainings and learning"s in the journalism program will be used on the jobs suited for them.
Related Papers
Ana Liza Sigue
Rene E Ofreneo
... Rene E. Ofreneo University of the Philippines School of Labor and Industrial Relations ... Erickson, Christopher L.; Kuruvilla, Sarosh ; Ofreneo, Rene E.; and Ortiz, Maria Asuncion , "Recent Developments in Employment Relations in the Philippines" (2001). ...
Lucita Lazo
This book begins by looking at the status of women in Filipino society and their place in the general socio-economic situation. It continues with sections on education and training in the Philippines and work and training. The next section reviews the constraints to women's participation in training. In the summary the author gives a general overview of the situation of women and opportunities for work and training in the Philippines and offers some practical suggestions for the enhancement of women's training and development.
EducationInvestor Global
Tony Mitchener
Rosalyn Eder
In this article, I examine the role of CHED and the Technical Panels (TPs) in the "production" of the globally competitive Filipina/o worker. For this paper, I draw on relevant literature on the topic and take nurse education, which is rooted in the colonial system established during the US-American occupation, as an example of how CHED and the TPs could be more linked to labor migration. I use the colonial difference - a space that offers critical insights and interpretation - to illustrate how coloniality remains hidden under the cloak of modernity. Link to the article: http://dx.doi.org/10.1080/00131946.2016.1214913
Asia Pacific Journal of Management and Sustainable Development ISSN 2782-8557(Print)
Ryan O Tayco , Pio Supat
This study aims to determine the employability of the Negros Oriental State University graduates from 2016 to 2020. Employability is measured using different dimensions-from the graduates' side including the perspectives of the employers. A total of 1, 056 NORSU graduates and 68 employers locally and abroad answered the questionnaire through online and offline survey methods. Basic statistics were used and simple linear regression was also used to estimate the relationship between manifestations of respondents in NORSU VMGOs and the job performance as perceived by the employers. Most of the respondents in the study are presently employed and work locally. Many of them stay and accept the job because of the salaries and benefits they received, a career challenge, and related to the course they have taken in college. The study shows that the curriculum used and competencies learned by the NORSU graduates are relevant to their job. Competencies such as communication skills, human relations skills, critical thinking skills, and problem-solving skills are found to be useful by the respondents. It is found that the manifestation of the respondents is very high and homogenous. The same can be said with job performance as perceived by employers in terms of attitudes and values, skills and competencies, and knowledge. Furthermore, job performance and the manifestation of NORSU VMGOs have a significant relationship. That is, those respondents who have higher job performance in terms of attitude and values, skills and competencies, and knowledge have higher manifestations of NORSU VMGOs.
Annals of Tropical Research
Pedro Armenia
Ezekiel Succor
The Miseducation of the Filipino
Micabalo, Sheila Marie G.
Education is a vital weapon of a people striving for economic emancipation, political independence, and cultural renaissance. We are such people. Philippine education, therefore, must produce Filipinos who are aware of their country's problems, who understand the basic solution to these problems, and who care enough to have the courage to work and sacrifice for their country's salvation. (Constantino, 1966).
RELATED PAPERS
Evan carlo deblois
Jesse Orlina
Bradernantz Geronag
Junie Leonard Herrera
Asian and Pacific Migration Journal
boscovolunteeraction.co.uk
James Trewby
Asia Proceedings of Social Sciences
Marlon Raquel
Kiran Budhrani , Lloyd Espiritu
Angelene Carvajal
Leonardo Lanzona
MaryNathanael Flores OSB
Philippine Journal of …
Nandy Aldaba
South African Journal of Higher Education
Kolawole Samuel Adeyemo
International Journal of Intelligent Computing and Technology
Glenn Velmonte
Rosini Grageda
Reydenn Taccad
Douglas Meade
Rodante Padrelanan
Rebecca Gaddi
Jayvann Carlo Olaguer
Roman Christoper A . Esteban
Lorena Club
Miseducation of the Filipinos
John Paul Belardo
Sara Villorente
Guenne Mari Abregar
IAMURE International Journal of Social Sciences
Mauro Allan P Amparado
Maria Rebecca Galan
Kenneth Masong
Kate Melendez
Christine Anne Mendoza
Marjovil Balili
Jhon Ashlee G Madria
Researchers World : Journal of Arts & Science and Commerce(RWJASC)
Jojit Foronda
Patricia Leane Saguiped
Rizal Buendia
Rannie C O N D E S Agustin
Economic Policy
Divina Edralin
Asian Journal of Business and management
eric parilla
Eurropean Scientific Journal, Februrary 2015
Reynaldo Inocian
We're Hiring!
Help Center
Find new research papers in:
Health Sciences
Earth Sciences
Cognitive Science
Mathematics
Computer Science
Academia ©2023
Have a language expert improve your writing
Run a free plagiarism check in 10 minutes, generate accurate citations for free.
Knowledge Base
Dissertation
How to Write a Thesis or Dissertation Introduction
Published on September 7, 2022 by Tegan George and Shona McCombes. Revised on July 18, 2023.
The introduction is the first section of your thesis or dissertation , appearing right after the table of contents . Your introduction draws your reader in, setting the stage for your research with a clear focus, purpose, and direction on a relevant topic .
Your introduction should include:
Your topic, in context: what does your reader need to know to understand your thesis dissertation?
Your focus and scope: what specific aspect of the topic will you address?
The relevance of your research: how does your work fit into existing studies on your topic?
Your questions and objectives: what does your research aim to find out, and how?
An overview of your structure: what does each section contribute to the overall aim?
Table of contents
How to start your introduction, topic and context, focus and scope, relevance and importance, questions and objectives, overview of the structure, thesis introduction example, introduction checklist, other interesting articles, frequently asked questions about introductions.
Although your introduction kicks off your dissertation, it doesn't have to be the first thing you write — in fact, it's often one of the very last parts to be completed (just before your abstract ).
It's a good idea to write a rough draft of your introduction as you begin your research, to help guide you. If you wrote a research proposal , consider using this as a template, as it contains many of the same elements. However, be sure to revise your introduction throughout the writing process, making sure it matches the content of your ensuing sections.
Here's why students love Scribbr's proofreading services
Discover proofreading & editing
Begin by introducing your dissertation topic and giving any necessary background information. It's important to contextualize your research and generate interest. Aim to show why your topic is timely or important. You may want to mention a relevant news item, academic debate, or practical problem.
After a brief introduction to your general area of interest, narrow your focus and define the scope of your research.
You can narrow this down in many ways, such as by:
Geographical area
Time period
Demographics or communities
Themes or aspects of the topic
It's essential to share your motivation for doing this research, as well as how it relates to existing work on your topic. Further, you should also mention what new insights you expect it will contribute.
Start by giving a brief overview of the current state of research. You should definitely cite the most relevant literature, but remember that you will conduct a more in-depth survey of relevant sources in the literature review section, so there's no need to go too in-depth in the introduction.
Depending on your field, the importance of your research might focus on its practical application (e.g., in policy or management) or on advancing scholarly understanding of the topic (e.g., by developing theories or adding new empirical data). In many cases, it will do both.
Ultimately, your introduction should explain how your thesis or dissertation:
Helps solve a practical or theoretical problem
Addresses a gap in the literature
Builds on existing research
Proposes a new understanding of your topic
Receive feedback on language, structure, and formatting
Professional editors proofread and edit your paper by focusing on:
Academic style
Vague sentences
Style consistency
See an example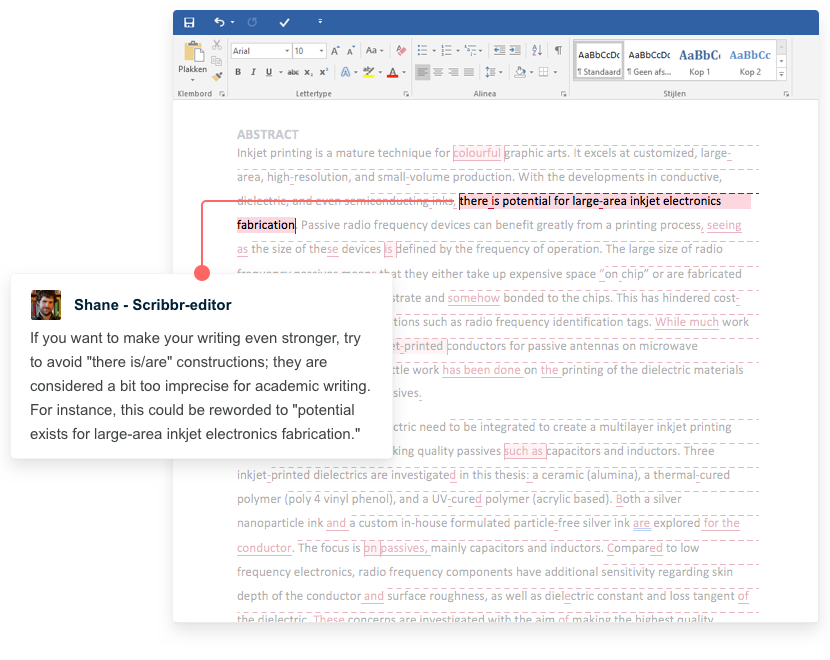 Perhaps the most important part of your introduction is your questions and objectives, as it sets up the expectations for the rest of your thesis or dissertation. How you formulate your research questions and research objectives will depend on your discipline, topic, and focus, but you should always clearly state the central aim of your research.
If your research aims to test hypotheses , you can formulate them here. Your introduction is also a good place for a conceptual framework that suggests relationships between variables .
Conduct surveys to collect data on students' levels of knowledge, understanding, and positive/negative perceptions of government policy.
Determine whether attitudes to climate policy are associated with variables such as age, gender, region, and social class.
Conduct interviews to gain qualitative insights into students' perspectives and actions in relation to climate policy.
To help guide your reader, end your introduction with an outline  of the structure of the thesis or dissertation to follow. Share a brief summary of each chapter, clearly showing how each contributes to your central aims. However, be careful to keep this overview concise: 1-2 sentences should be enough.
I. Introduction
Human language consists of a set of vowels and consonants which are combined to form words. During the speech production process, thoughts are converted into spoken utterances to convey a message. The appropriate words and their meanings are selected in the mental lexicon (Dell & Burger, 1997). This pre-verbal message is then grammatically coded, during which a syntactic representation of the utterance is built.
Speech, language, and voice disorders affect the vocal cords, nerves, muscles, and brain structures, which result in a distorted language reception or speech production (Sataloff & Hawkshaw, 2014). The symptoms vary from adding superfluous words and taking pauses to hoarseness of the voice, depending on the type of disorder (Dodd, 2005). However, distortions of the speech may also occur as a result of a disease that seems unrelated to speech, such as multiple sclerosis or chronic obstructive pulmonary disease.
This study aims to determine which acoustic parameters are suitable for the automatic detection of exacerbations in patients suffering from chronic obstructive pulmonary disease (COPD) by investigating which aspects of speech differ between COPD patients and healthy speakers and which aspects differ between COPD patients in exacerbation and stable COPD patients.
Checklist: Introduction
I have introduced my research topic in an engaging way.
I have provided necessary context to help the reader understand my topic.
I have clearly specified the focus of my research.
I have shown the relevance and importance of the dissertation topic .
I have clearly stated the problem or question that my research addresses.
I have outlined the specific objectives of the research .
I have provided an overview of the dissertation's structure .
You've written a strong introduction for your thesis or dissertation. Use the other checklists to continue improving your dissertation.
If you want to know more about AI for academic writing, AI tools, or research bias, make sure to check out some of our other articles with explanations and examples or go directly to our tools!
Research bias
Survivorship bias
Self-serving bias
Availability heuristic
Halo effect
Hindsight bias
Deep learning
Generative AI
Machine learning
Reinforcement learning
Supervised vs. unsupervised learning
 (AI) Tools
Grammar Checker
Paraphrasing Tool
Text Summarizer
AI Detector
Plagiarism Checker
Citation Generator
The introduction of a research paper includes several key elements:
A hook to catch the reader's interest
Relevant background on the topic
Details of your research problem
and your problem statement
A thesis statement or research question
Sometimes an overview of the paper
Don't feel that you have to write the introduction first. The introduction is often one of the last parts of the research paper you'll write, along with the conclusion.
This is because it can be easier to introduce your paper once you've already written the body ; you may not have the clearest idea of your arguments until you've written them, and things can change during the writing process .
Research objectives describe what you intend your research project to accomplish.
They summarize the approach and purpose of the project and help to focus your research.
Your objectives should appear in the introduction of your research paper , at the end of your problem statement .
Scope of research is determined at the beginning of your research process , prior to the data collection stage. Sometimes called "scope of study," your scope delineates what will and will not be covered in your project. It helps you focus your work and your time, ensuring that you'll be able to achieve your goals and outcomes.
Defining a scope can be very useful in any research project, from a research proposal to a thesis or dissertation . A scope is needed for all types of research: quantitative , qualitative , and mixed methods .
To define your scope of research, consider the following:
Budget constraints or any specifics of grant funding
Your proposed timeline and duration
Specifics about your population of study, your proposed sample size , and the research methodology you'll pursue
Any inclusion and exclusion criteria
Any anticipated control , extraneous , or confounding variables that could bias your research if not accounted for properly.
Cite this Scribbr article
If you want to cite this source, you can copy and paste the citation or click the "Cite this Scribbr article" button to automatically add the citation to our free Citation Generator.
George, T. & McCombes, S. (2023, July 18). How to Write a Thesis or Dissertation Introduction. Scribbr. Retrieved November 3, 2023, from https://www.scribbr.com/dissertation/introduction-structure/
Is this article helpful?
Tegan George
Other students also liked, how to choose a dissertation topic | 8 steps to follow, how to write an abstract | steps & examples, what is your plagiarism score.