Dissertation Editing
Dissertation Coaching
Free Consultation
Dissertation Chapters: A Guide to Writing Your Dissertation
Embarking on your dissertation is equal parts exhilaration and trepidation. It's finally your turn to stake out your territory in the body of knowledge and hone your expertise. Naturally, it's a lot of work, the evidence of which is reflected in your dissertation chapters. These chapters, which comprise the bulk of your dissertation, offer a clear snapshot of your topic, the work that has already been done by other scholars in your field, gaps in the literature, complications, your approach, and more.
There are many moving parts to a dissertation, and the best way to simplify them is by chapter. Each chapter follows certain rules and serves a specific purpose. The most efficient way to break down the work ahead of you into pieces is to understand the role each chapter plays in the dissertation.
These are frequently asked questions about dissertation chapters.
How many chapters are in a dissertation?
What is the content of each dissertation chapter?
How long is each dissertation chapter?
How long does it take to write dissertation chapters?
How Many Dissertation Chapters are in a Dissertation?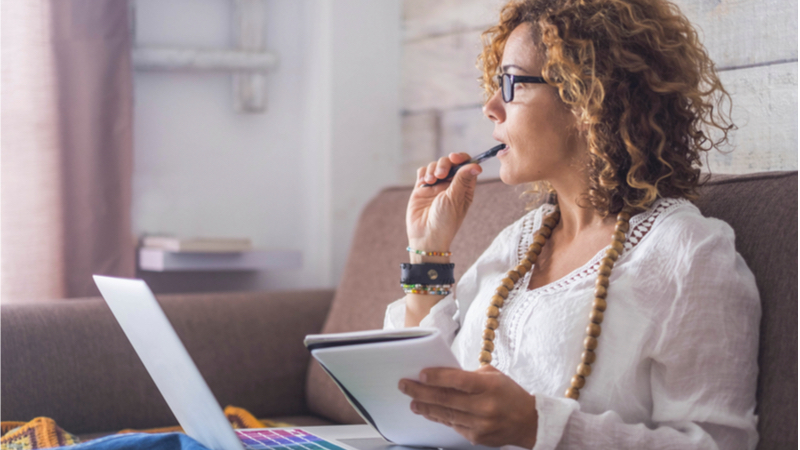 Usually five. While there are no short answers in academia, five dissertation chapters is the convention across many fields, if not most. Five dissertation chapters is a safe bet. As always, though, do your homework and find out exactly what the expectations are for dissertations in your department.
Read (skim) dissertations written by recent graduates from your department to determine norms for chapter length and the extensiveness of the critical research they did and the studies they conducted. The average could be anything from 130 pages (math) to 500+ pages (history) –either way, you need to know. Also, visit office hours and talk to a few faculty members in your department. Whether they end up on your dissertation committee or not, their perspective will be helpful.
Content of Each Dissertation Chapter
There is a format for the structure of a dissertation that most fields adhere to, and it is very specific. The first three chapters constitute your dissertation proposal , which must be completed, defended, and approved by your dissertation committee. Once your proposal is successfully defended, you can proceed with the research you will need to do to write the two final chapters.
Dissertation Chapters
Dissertation Chapter One: Introduction to the Study This chapter includes your problem and purpose statements, research questions, and definitions of key terms examined in your research.
Dissertation Chapter Two: Literature Review This section is a deep dive of the extant research on your topic, as well as your opportunity to identify and highlight gaps in the literature.
Dissertation Chapter Three: Research Methods This chapter offers a summary of how you propose to collect data and your methods of analysis.
Dissertation Chapter Four: Results In this section, you present your findings and share the results of your study.
Dissertation Chapter Five: Conclusion The final chapter is an opportunity to offer your analysis of your findings and discuss the implications.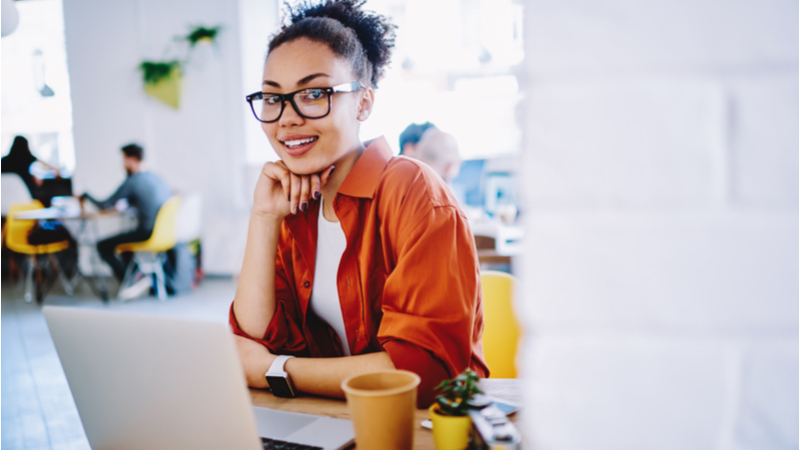 How Long is a Dissertation Chapter?
Dissertation chapter lengths vary, though the number of pages you can expect to write will likely correlate with standard dissertation lengths in your discipline. If you are doing research in a field like anthropology or theology, be prepared to conduct extensive literature reviews and write lengthy chapters. Topics that require a great deal of background information also make the pages add up.
When thinking about the length of your dissertation chapters, also be aware that chapter lengths are not evenly divided. The bulk of your writing happens in the first three chapters, especially if the literature review covers a lot of ground. If you are writing a 130-page dissertation, the dissertation proposal will take up more than half of that space. Results sections can be comparatively short, and many scholars linger in the conclusion chapter because it's their time to shine and it's fun to write.
How Long Does It Take to Write Dissertation Chapters?
The amount of time it takes to write a dissertation depends on many factors and can vary greatly depending on the student, the program, and the discipline. This is a great conversation to have with your dissertation advisor, or even the chair of your department if you are still in the early stages of your graduate education. It never hurts to have a rough timeline in mind so you can get organized and plan for the journey ahead.
These elements often determine the amount of time it takes to write dissertation chapters:
Academic Discipline
Some graduate degrees take longer than others, and much of that disparity occurs after coursework is completed. In many arts programs, most of the dissertation is written while coursework is taking place. It's a different story in the sciences and humanities. In fields like biology and chemistry, issues like lab space and institutional approval must be resolved before a study can even begin, much less be written about, and that can take months. In fields like history, the scholarly research phase is similarly extensive.
University libraries are an academic wonderland, but that doesn't mean they hold all the answers or everything that you'll need to get to work on your literature review or background material. Like many burgeoning scholars, I was excited to discover that I would need to travel in order to undertake some archival research for the critical introduction to my dissertation. However, the time required to set this up and visit the sites extended the amount of time it took to write these dissertation chapters.
Life has a sneaky way of persisting, even when you have a dissertation to write. Many scholars experience unavoidable stops and starts while writing their dissertations, and it's important to make allowances for being human, even if it interferes with your writing schedule. In my experience, we do our best to write as quickly as possible, but there are inevitable hiccups along the way. No matter. Course correct and keep going. You can do this, and the rewards of having a completed, bound dissertation in your hands will make all the effort worthwhile.
Related posts: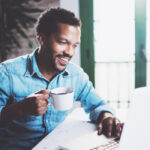 Courtney Watson, Ph.D.
Courtney Watson, Ph.D. is an Associate Professor of English at Radford University Carilion, in Roanoke, Virginia. Her areas of expertise include undergraduate and graduate curriculum development for writing courses in the health sciences and American literature with a focus on literary travel, tourism, and heritage economies. Her writing and academic scholarship has been widely published in places that include  Studies in American Culture ,  Dialogue , and  The Virginia Quarterly Review . Her research on the integration of humanities into STEM education will be published by Routledge in an upcoming collection. Dr. Watson has also been nominated by the State Council for Higher Education of Virginia's Outstanding Faculty Rising Star Award, and she is a past winner of the National Society of Arts & Letters Regional Short Story Prize, as well as institutional awards for scholarly research and excellence in teaching. Throughout her career in higher education, Dr. Watson has served in faculty governance and administration as a frequent committee chair and program chair. As a higher education consultant, she has served as a subject matter expert, an evaluator, and a contributor to white papers exploring program development, enrollment research, and educational mergers and acquisitions.
Comments are closed.
How to Finish Your Dissertation in Half the Time
Learn how to avoid the pitfalls preventing you from finishing your dissertation faster.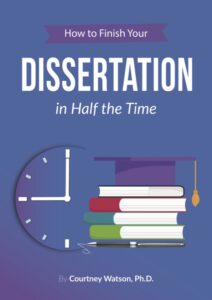 Subscribe to get the free eBook!
Dr. Courtney Watson In the News
" See It for Yourself " in With Good Reason: Beyond the Book July 22, 2022
" I Thought You'd Never Ask: Consent in Contemporary Romance " in New Frontiers in Popular Romance (McFarland) June 13, 2022
Common Errors
Dissertation Success
Presentation
Quantitative Analysis
Surviving Grad School
"How to Finish Your Dissertation in Half the Time"
Understanding and solving intractable resource governance problems.
In the Press
Conferences and Talks
Exploring models of electronic wastes governance in the United States and Mexico: Recycling, risk and environmental justice
The Collaborative Resource Governance Lab (CoReGovLab)
Water Conflicts in Mexico: A Multi-Method Approach
Past projects
Publications and scholarly output
Research Interests
Higher education and academia
Public administration, public policy and public management research
Research-oriented blog posts
Stuff about research methods
Research trajectory
Publications
Developing a Writing Practice
Outlining Papers
Publishing strategies
Writing a book manuscript
Writing a research paper, book chapter or dissertation/thesis chapter
Everything Notebook
Literature Reviews
Note-Taking Techniques
Organization and Time Management
Planning Methods and Approaches
Qualitative Methods, Qualitative Research, Qualitative Analysis
Reading Notes of Books
Reading Strategies
Teaching Public Policy, Public Administration and Public Management
My Reading Notes of Books on How to Write a Doctoral Dissertation/How to Conduct PhD Research
Writing a Thesis (Undergraduate or Masters) or a Dissertation (PhD)
Reading strategies for undergraduates
Social Media in Academia
Resources for Job Seekers in the Academic Market
Writing Groups and Retreats
Regional Development (Fall 2015)
State and Local Government (Fall 2015)
Public Policy Analysis (Fall 2016)
Regional Development (Fall 2016)
Public Policy Analysis (Fall 2018)
Public Policy Analysis (Fall 2019)
Public Policy Analysis (Spring 2016)
POLI 351 Environmental Policy and Politics (Summer Session 2011)
POLI 352 Comparative Politics of Public Policy (Term 2)
POLI 375A Global Environmental Politics (Term 2)
POLI 350A Public Policy (Term 2)
POLI 351 Environmental Policy and Politics (Term 1)
POLI 332 Latin American Environmental Politics (Term 2, Spring 2012)
POLI 350A Public Policy (Term 1, Sep-Dec 2011)
POLI 375A Global Environmental Politics (Term 1, Sep-Dec 2011)
I decided to assemble all the blog posts I've written on the different components of research articles, conference papers and book chapters. I'll do a similar process for my posts on how to write book manuscripts (since I'm completing 3 volumes at the time of writing this, August 2018). Titles of the blog posts are pretty self-explanatory, so I've decided to make them
Writing research papers: The process Writing a first rough draft of a research paper in 8 steps
Going from idea to full manuscript: how to write a scholarly paper
Two methods for drafting a paper outline: asking questions and listing topic sentences
Writing research papers, broken down by stage/section of the paper. How to write a paper's abstract
Writing a research paper's introduction
Writing a Discussion section of a journal article or scholarly paper.
How to write the conclusion of a paper
Revising Manuscripts
Backcasting a Revise-And-Resubmit (R&R) Manuscript
Writing research: The concepts.
Linking research with theory, choosing a theoretical framework and developing alternative explanations
This blog post establishes the links between choices of theoretical frameworks, development of theoretical expectations and plausible, alternative explanations and the process of linking research with theory.
You can share this blog post on the following social networks by clicking on their icon.
By Raul Pacheco-Vega 10:36 am
0 Responses
Stay in touch with the conversation, subscribe to the RSS feed for comments on this post .
Leave a Reply Cancel Some HTML is OK
Name (required)
Email (required, but never shared)
or, reply to this post via trackback .
About Raul Pacheco-Vega, PhD
Find me online.
My Research Output
Google Scholar Profile
Academia.Edu
ResearchGate
My Social Networks
Recent Posts
Using the Pacheco-Vega workflows and frameworks to write and/or revise a scholarly book
On framing, the value of narrative and storytelling in scholarly research, and the importance of asking the "what is this a story of" question
The Abstract Decomposition Matrix Technique to find a gap in the literature
16 tips on the process of academic writing and publishing from the #ISA2023 Environmental Studies Section Speed Mentoring Session
Producing journal article manuscripts from a doctoral dissertation
Recent Comments
Aishah on The missing link in the literature review process: 4 elements to look for when reviewing the literature
Xiting on The Abstract Decomposition Matrix Technique to find a gap in the literature
Maruf Reza Byron on Writing theoretical frameworks, analytical frameworks and conceptual frameworks
Janette Hurst on Writing theoretical frameworks, analytical frameworks and conceptual frameworks
Esmeralda on On framing, the value of narrative and storytelling in scholarly research, and the importance of asking the "what is this a story of" question
Follow me on Twitter:
Proudly powered by WordPress and Carrington .
Carrington Theme by Crowd Favorite
Tapping to Agree I hereby consent to the use of cookies, confirm that I have read Cookie Policy and allow this website to collect and process my personal data in a safe and secure way
Essay Writers for Hire
Pay For Essays
Plagiarism Free Essays
Business Essay Writing Service
Scholarship Essay Writing
Masters Essay Writing Service
Essay Editing
Personal Statement Writing Service
College Paper Writing
Coursework Writing
Dissertation Editing
Write My Dissertation
Essays for Sale
Buy Research Paper
Research Paper Help
Pay For Research Paper
Write My Research Paper
Research Paper Editing
Write My Philosophy Research Paper
Write My Assignment
Conclusion Generator
Paraphrasing Tool
Essay Maker
Testimonials
How It Works
Dissertation Writing Guide
How to Build Dissertation Structure: Rules That'll Help You Succeed
Unless you know how to build dissertation structure properly, you won't be able to complete this project successfully. It consists of 6 major chapters and other smaller aspects, and your total grade depends on what details you include and how insightful they are. Many students have no idea what their dissertation structure should look like, and this endangers their future degree. Some ask for professional dissertation writing help while others are determined to do everything on their own. Our guide will be a great helper: we'll show you how to write a dissertation and explain what its structure should be.
Learning How to Structure a Dissertation: What Steps Should Be Included?
Whether you work by yourself or ask someone, "Would you help me write my dissertation ?", the first thing you have to do is understand what your project even is. Dissertation is long, many-layered research students do for proving that they successfully learned everything about their subject and are ready for graduation as well as for earning their degree. In this guide, we're going to address every stage you need to cover, from minor details of structure to actual chapters. After reading it, you won't have any doubts such as what dissertation structure should include.
Start with the Title Page
Students should find out what academic style they need for their dissertation format and take a sample of a title page from their university. Generally, things like title, name of the author as well as supervisor, subject area, name of the educational establishment, and possibly a word count should be mentioned as a part of the structure. Proofread text carefully — any mistakes will stand out starkly since this is the first page your readers will see.
Mention People Who Helped You in Acknowledgements Page
What to include in a dissertation structure? Point out people who played their role in supporting you and your efforts during the months you spent working. This part is usually written after the whole project is complete. Don't be overly formal here — after all, acknowledgements are for you and people who love you. At the same time, don't overdo it. This is meant to be a short section with concise sentences. Most students write about their families, friends, supervisors, etc. — some even mention beloved pets who accompanied them during sleepless nights full of work and research.
Read also: Best place to get top-notch thesis help online.
Create Abstract or Executive Summary
This is one of those parts of a dissertation that students include in structure later, after they are done with chapters. It's basically a short summary of an entire work that centers on key pillars of research as well as major findings. Describe a goal of your project, a methodology you chose, your insights and conclusions. Remember an important rule: abstract should provide enough relevant information to function independently from the rest of the text. If the committee reads it but not the entire dissertation structure, they should still understand what it's about. How long should an abstract be ? The size of an abstract or executive summary differs depending on the final word count of dissertation, which is another reason why it's better to write it last. In most cases, it's about a page long.
Format Table of Contents
Table of contents is one of the most underestimated parts of structure of a dissertation. It's tricky because if a student adds any changes later, page count is going to be messed up. It is important to pay attention to this section last and double- or even triple-check everything. If table of contents states that "Literature review" chapter starts on page 15 according to structure, then it should start just there. The text should look neat. You won't lose many points if it doesn't, but it could still produce a negative first impression among members of the committee.
Add a List of Figures and Tables
We suggest that you clarify this section with your supervisor in advance. Different universities have different rules about how to layout a dissertation. For example, some ask for tables and figures to be used as they are referenced in text, but plenty of others prefer for all figures to be placed together at the start of the project. This way, when a reader sees a cited table, they could just go back to the beginning and check what it says. Be careful here: check formatting and aesthetic appeal. Adding overly large or tiny figures is not a great idea. Everyone should be able to read them without making an effort. Watch out for page numbers because sometimes addition of tables distorts paper structure and moves the rest of the text.
List Abbreviations and Their Meaning
Every professional dissertation structure plan includes a list with abbreviations used in a paper. It's not always needed, mind you: if your project doesn't have many abbreviations or they are all ridiculously standard, you don't have to make a list like this. But for scientific and technical-heavy dissertations, it is polite to explain what you're talking about to readers. Use an abbreviation and decipher what it stands for. Again, this is the detail we suggest discussing with a supervisor because the rules are different across states and educational establishments.
Create Glossary
Glossary plays a role similar to abbreviation list in any dissertation structure template. If your project has complex concepts that general audience wouldn't know about, decipher them by providing a short explanation with their definition. Pick only truly difficult terms — don't boost your word count by defining elementary and self-explanatory things.
Chapter 1: Introduction
Finally, we approached dissertation chapter structure. In general, there are six sections students need to write, each having its unique rules. Introduction is the start of everything. This is where you intrigue your audience and propose your hypothesis. The size of this part should be 10% from the whole content. As for which layers it should have, here they are:
General background of the subject. Introduce the area of your future research. Use broad details and try to raise the interest of your interests. Swiftly but carefully, move on to the next paragraph.
Narrow it down to your core topic. Start discussing the specific area you are going to explore. Be very particular, but don't overwhelm your readers with details. There will be a separate time for it — right now, simply tease them with what you'll be exploring in-depth later.
State hypothesis with research questions. This is a crucial aspect that all dissertation chapters depend on. Think hard and formulate your hypothesis. It should be one very specific sentence that you'll be investigating, and it must be accompanied by several related research questions. Your dissertation should answer them in the course of your paper. Imagine yourself as your own reader: would you understand the goal of a project by reading this one line? If not, refine it further. If yes, your job is done.
Explain reasons for choosing it and underline existing limitations. What is so relevant about this topic? How well is it researched? If you picked it for dissertation, it means you don't think there is enough material about it. Why is that? Mention the existing studies on the same subject and describe their scope. What new things will your project bring to the table?
Outline your plan of actions. Describe a typical undergraduate dissertation structure. It'll include all chapters, so just briefly state what you will discuss in each of them. Avoid personal pronouns and dedicate no more than one sentence to each description.
Chapter 2: Literature Review
This chapter is what makes a big number of students look for dissertation literature review writing services : they aren't certain they are ready to handle a task that requires so much research. It's true that you'll be investing many efforts into it, but if you like your topic, you won't mind. Here's what you should do.
Find credible sources about your subject. How to start writing a dissertation literature review? With reading! Access credible academic databases and start looking for sources. It could be journal articles (preferably with DOI number), academic books, government sites, etc. Sort through them via keywords, read their abstracts, and pick the ones that fit your project most. Then read them entirely. If they are still perfect, include them in your paper structure.
Combine them into thematic groups. Which authors agree with each other and which ones don't? More than that, what studies align with your vision, and which go against it? Structure these sources into different groups; prepare to use them in this order for enhancing the points you'll be making later.
Describe each source through synthesis. Present a group of articles you've selected. Use authors in relation to one another — this is a vital thing in literature review dissertation structure. For instance, "Jones (2018) claims that the results were inconclusive, but Francis (2020) disagrees with him." Providing individual summaries would be a wrong choice because your purpose is to analyze, not just describe what you've read.
Chapter 3: Methodology
Time to share what methods you chose when structuring a dissertation and making an outline. Are you wondering what they include? Look at the helpful tips we prepared below.
Pick between three methods: qualitative, quantitative, or experimental. There are some more of them available, but these are the major ones. Qualitative research means that an author is conducting their own interviews or surveys, working with primary data. The quantitative method is about secondary data: you analyze findings someone else made and base your project on them. The experimental design combines two: as a dissertation writer, you perform your personal original research while also heavily using other studies.
Indicate where you looked for your data. This could include hospitals, libraries, archives, schools, etc.
Provide details. Discuss what and where you researched, what sample group you used, and so on. Indicate tools you relied upon.
Give justifications. Assure readers that you followed ethical guidelines when collecting info and talk about any issues you encountered.
Chapter 4: Results
At this part of layout of a dissertation structure, students state whether their hypothesis was confirmed or refuted. They describe what they found, focusing on each relevant piece of findings. Share research conclusions, statistics, and tables for helping readers better visualize what you're discussing. Don't delve into explanations — for now, concentrate on the presentation of your results.
Chapter 5: Discussion
At this stage, many begin to wonder, how should a dissertation be structured? The thing is, results and discussions often merge together. They count as one section, not two. On the other hand, many universities prefer when there are two chapters present, so clarify this with a professor who's supervising you. In any case, the goal of this part is obvious from its name alone. You should discuss your findings here, providing explanations that were missing from the previous chapter. In addition, you have to talk about the implications. What do your results mean from a bigger perspective? What do they imply on a local level? Talk, talk, then talk some more. This is your chance to underline the relevance of your whole paper.
Chapter 6: Conclusion
As the closing part, this section plays a big role in shaping readers' opinion. There are many conclusion dissertation layout examples, so Google them to see what makes them important. Here, you repeat major points and make the final impact on your audience. Show some objectivity. Acknowledge that everything wasn't flawless and topic still needs research. Offer solutions and underline your professionalism by providing recommendations for other experts who might feel interested in the same subject. We also suggest telling readers about the changes that might take place if more work is done in this area. It could be inspiring, encouraging others to look at the situation through your eyes.
Format Your Reference List
Sometimes when people ask academic experts, " Help write my essay ," they do not need an entire essay — they want help with one or two parts in structure. A reference list is among most common requests. In it, students structure all sources they used in an appropriate formatting style. Usually, entries are situated in alphabetic order, and such things as the name of the author, publication date, title, collection, journal, or other medium are mentioned. It is not a difficult task, but it's time-consuming and requires knowledge of mechanics that not everyone has patience for.
Create an Appendix as a Final Component of Dissertation Layout
Appendices are sections where students add things that didn't fit into the main parts of their assignment. It could be interview transcripts, text from surveys, some extra pictures, etc. Not everyone adds an appendix in structure, but it is usually a good thing. It allows making your dissertation more complete and scientifically appealing.
Editing and Proofreading
Few students want to spend their time perfecting their dissertation structure. Edit dissertations is an important process, just like proofreading. It gives you a chance to remove all mistakes, improve the content, or rewrite parts that don't sound right. Yes, it requires effort, but this is a way to refine your work and make sure you did everything you could with it. As a couple of tips: re-read it aloud or print a draft version. This way, mistakes become more visible. Asking others for assistance could also be a good idea, try " fix my paper " service.
Choose an Interesting Topic and Get to Love Your Dissertation
If you're studying an interesting subject, then writing about it could be an exciting journey. You know how to start your dissertation now: follow the tips and enjoy research. If there are problems, you could always buy a dissertation and let professionals handle them. There are many solutions, so just pick whichever works best for you!
Blog writer for GrabMyEssay
Andy Preisler
I'm Andy Preisler, and I'm super happy to be joining the blog team at GrabMyEssay.com!
While I hail from Fayetteville, Arkansas (I know, not the most progressive state!), I left the Southern life behind me many years ago when I went to college for my first degree. I've received it in University of Arkansas, Fayetteville and I'm really proud of this. Since then, I have studied in the U.S., and later on, continued my education in Loughborough University, UK, where I actually my second Bachelor's Degree along the way.
With my perpetual studies (my parents wonder if it will ever stop), I have become a bit of an expert on college life – academic, social, and financial – and love sharing my experiences and my methods of "circumventing the system" with others. I will be sharing all of these great tips and strategies with my readers, so stay tuned!
When I am not blogging or enrolling in some new course that interests me, I am backpacking through Europe and staying in hostels, working on my second novel (a riveting murder mystery), and pursuing my interest in music. Yes, I travel with my guitar, and you would be amazed at the amount of cash I can accumulate, just performing on the streets of European cities (they are so much more tolerant of vagabond musicians).
My other passion is environmental. In my short 27 years of life on this planet, I have witnessed the extinction of species, the destruction of rain forests, and irreparable harm to our oceans. I contribute both time and money to several international environmental organizations, because we all must do our part to save Mother Earth.
But I digress! If you are interested in the "ins and outs" of college life, and want some great tales of navigating through the game of "degree attainment," as well as tips for easing the pain of those pesky essay and paper assignments, follow my blog!
I would love to hear from you, to give you advice, and to lend a listening ear. You can contact me at [email protected] anytime! And follow my posts – you won't be disappointed!
How to Write a Dissertation: Guide With 10 Crucial Steps
How Long Is a Dissertation in Universities
Learn How to Cite a Dissertation in APA with Our Detailed Guide
100 Catchy Dissertation Topics for Students: Get Original Ideas for Free
How to Write a Dissertation Abstract: Detailed Guide with Clear Steps
Essay Writing
Essay Topics
Research Paper Guides
Research Paper Topics
Academic Writing Tips
Try our service with 15% Discount for your first order!   Try our service with 15% Discount for your first order!   Try our service with 15% Discount for your first order!  
APA Style (7th ed.)
Cite: Why? When?
Book, eBook, Dissertation
Article or Report
Business Sources
Artificial Intelligence (AI) Tools
In-Text Citation
Format Your Paper
Book, eBook, Dissertation
Basic structure for an entire book: , author, a. a., & author, b. b. (year). title of book: capital letter also for subtitle (x ed., vol. x). publisher name. https://doi.org/10.xxxxxxxx.
You can leave out any parts that you don't have, like a DOI or the volume/edition.
Jump to more specific examples by using the table below:
Book with DOI (p. 321 in Manual)
Use this format for print or ebooks with a DOI. Include the author's last name and then first and middle initial.
Book without DOI (p. 321 in Manual)
If you have no DOI, use this format, whether it's a print book or an ebook from an academic database.
Corporate Author or Organization (p. 329-330 in Manual)
Put the organization's full name in the author position. If the publisher is the same as the author, you don't need to repeat it.
Two to Twenty Authors (see more )
List up to twenty authors in the order they are listed on the title page. Use the ampersand (&) rather than the word "and." If there are more than 20 authors, list the first 19 authors, then ..., then the last author.
In this example, Common Core is a proper name for the published set of standards, so it is capitalized. Add in the parentheses after the title, the edition, volume, unit, grade level designation, whatever is needed to identify what specifically you used.
eBook or Audiobook from the Web, No DOI (pp. 321-322 in Manual)
At the end, include the DOI. If there is no DOI, include the ​ebook's URL address if it is a stable URL. Do not include URLs from subscription-only databases, as these are not usually stable URLs.
Illustrated Children's Books (see more )
Illustrator different from author.
Illustrator Same as Author
Chapter or Section (pp. 326-328 in Manual)
If you are citing a specific chapter or section of an edited book, list the author of that section first. Include information such as page numbers, edition and volume numbers after the title of the book.
Reference Entry (p. 328 in Manual)
With author.
Begin with the author of the entry, not the author or editor of the book.
Begin with the entry title.
Entire Edited Book
Put the editor in the author position followed by (Ed.) or (Eds.).
Specific Edition
Include edition in parentheses after the title. Cite the edition as it is printed on the title page (2nd ed., Rev. ed., 2019 ed., etc.)
Specific Volume
Include the volume used in parentheses after the title.
Dissertation (p. 297 in Manual)
After the title, include the publication number, format and school in square brackets.
From a Database
Include the database name, but no URL since it is not accessible to the general public.
Free Online
Include the archive name and the URL where it is accessible to the general public.
<< Previous: Reference Examples
Next: Article or Report >>
Last Updated: Nov 10, 2023 9:56 AM
URL: https://libguides.uww.edu/apa
Graduate Writers Community
Writing your thesis or dissertation is hard work. join the community and make writing social., the structure of your dissertation.
Dissertations vary in format, style, and content across disciplines, and as doctoral education evolves, these variations are subject to change. Two common forms of dissertation are the "big book thesis" of 60,000 to 100,000 words (traditional) and the papers model, where the student writes four or five papers of "publishable quality" with a total of approximately 60,000 words (Dunleavy, 2003, p. 5). Joined papers usually require an introduction and a conclusion to make them into a cohesive whole. This blog post discusses the "dissertation by publication model." Although these two formats pose different problems for the writer, there are structural challenges common to both.
Structure types
Some disciplines have a built-in expectation of structure; for example in the Social Sciences, you may be expected to use the template Introduction/ Literature Review/ Methods/ Results/ Discussion/ Conclusion.  In English, you might be expected to produce a topic dissertation of six or more chapters, with several topic chapters sandwiched between the introduction and conclusion.
How to structure your dissertation
Dunleavy is an excellent source on organization.  Reading chapters 3 (Planning an integrated thesis)  and 4 (organizing a chapter or paper) can help you to understand the overall and chapter level organizational challenges and how to approach them. His book, Authoring a PhD , is in our library (LB2369 D85).   Following are key points from those chapters. And following those summaries are some other considerations about structure.
In a typical big book dissertation of 80,000 words, you will have roughly 8 chapters of 10,000 words each. The opening or "lead in" material (one-to two chapters) sets up the core material so it can be understood. "Lead out materials…provid[e] an integrating summation or restatement of what has been found, and set[s] it in a wider context" (p. 50).
Your core chapters (five) report on your original research, and all other material should be cued to highlight this "value-added material" (p. 52).
Ensure none of your chapters is out of balance re: length. Vary 2000 words on either side (i.e., 8,000-12,000), but do not include any too-short chapters or too long ones—your readers need to know what to expect.
Don't delay the interesting/ core material too long; this can happen when you have an overly long literature review.
Create a rolling synopsis early in your program in which you lay out your chapter plan in 3-4 pages. Continually revise this as you write and the dissertation evolves. The rolling synopsis is a useful document to show your committee and others.
Chapters need to be "chunked" so readers can follow; chunking is accomplished by splitting into component parts with a common theme (p. 77).
Basic principle of chunking: Ensure the parts are of roughly equal size.
Rule of thumb: You'll need a "major heading to break up the text every 2000 to 2500 words," (p. 77) (see the image above) so four sections in a 10,000 (average) chapter.
These four headings are "first order" headings, the top level of organization. When your parts are of roughly equal size, your readers will know what to expect.
Make these headings stand out by numbering (3.1, 3.2, etc.), using a larger font, or locating them on a line by themselves. [Make your headings carry meaning. See Thomson and Kamler, 2016, pp. 173-176.]
Dunleavy recommends second level and possibly third level headings to further chunk your text, as necessary.
Common problems are when writers under organize (too few parts for the length), over organize (too many small parts and an "overcomplex hierarchy of headings" [p. 82]), and organize chapters differently (inconsistent heading format).
a chapter title;
some form of 'high impact' start element, designed to particularly engage readers' attention;
a piece of framing text which moves from the start element to some discursive comments on the chapter's main substantive themes, leading up to;
a set of signposts to readers about the sequence and topic focus of the chapter's main sections (the is, those parts which have first-order headings). (p. 91)
Read Dunleavy's text to learn much more.
 A different perspective on structuring your dissertation
Dunleavy's advice (above) helps you know what to aim for in your finished product. However, Thomson and Kamler (2016) provide a different perspective. Draft chapter headings can provide writing outlines to guide you, but beware of allowing form to dictate content. Thomson and Kamler propose that you let form follow function—attend to the content of your dissertation before you decide on its final form. This may seem counter-intuitive. The urge is to make an outline and create a preliminary table of contents, allowing that structure to guide your writing. Instead, Thomson and Kamler urge you to use your writing as a form of research to explore your ideas and not prematurely close off any interesting lines of inquiry.
You may find it useful to write freely first, then employ a reverse outline, explained cogently by Rachael Cayley , to organize your text.
Other recommended resources:
In her chapter "Structural Designs" in Stylish Academic Writing, Helen Sword compares traditional structures in academic writing with more creative approaches (pp. 122-134).
In "The Music of Form," Peter Elbow muses on the temporal aspects of writing forms, using Fish's claim that "everything depends on the temporal dimension" as his foundation.
In From Dissertation to Book , William Germano offers an excellent chapter on shaping your writing: "Getting into Shape" (pp. 79-100).
Can you recommend any other resources on organization?  Email Madeline at [email protected]
Page written by Madeline Walker; last updated February 2, 2023.
Share this:
Academia.edu no longer supports Internet Explorer.
To browse Academia.edu and the wider internet faster and more securely, please take a few seconds to upgrade your browser .
Enter the email address you signed up with and we'll email you a reset link.
THE LAYOUT OF THE DISSERTATION OR THESIS Chapter classification of a typical dissertation or thesis
Before starting your dissertation or thesis you should start by setting out each chapter, section and subsections. The outline of the report should clearly reflect the logical details of the book. The logical structuring of chapters, sections and subsections help to introduce the reader systematically to the necessary background and makes him/her receptive to the new ideas and conclusions which he or she will be exposed to. Each chapter must have a central idea which is introduced, argued and concluded. The same applies to sections. The chapter classification of a dissertation or thesis will be determined by the research project. As you develop a deeper understanding of the area that you are working in, you may realise that there are better ways of organising your report.
Related Papers
This is a guidelines to dissertation thesis for UPSI student.
Niamh M. Brennan
This book is based on my experiences in completing my PhD thesis in 1995 and as Programme Director of the Master of Accounting at University College Dublin. I have prepared, evolved and used these notes as part of the Master of Accounting Research Methodology course. They are now being published for a wider audience, thanks to generous funding from the Irish Accountancy Educational Trust. The Irish Accountancy Educational Trust was established in 1981 by the Institute of Chartered Accountants in Ireland as an independent charitable trust. Its objectives are to promote and facilitate the development of accountancy. The policy of the Trustees is to act as a catalyst for activities which would otherwise not be feasible. The author gratefully acknowledges the generous support received from The Irish Accountancy Educational Trust in respect of this publication. This book would not have been published but for its support. This is an introductory text. The complexities of many of the topics introduced here are left for more specialist and advanced publications. The book aims to be a concise, practical guide to the basics of doing research in accounting and preparing a research report – usually a dissertation. The primary audience for the book is undergraduate and masters-level students, although PhD students starting off may find some topics useful. Examples, references etc. are taken from the accounting literature, but students in other business disciplines may find some of the material applicable to their subject.
Wan Mohd Farid Wan Yusof
MASEREKA GILBERT
Asterio Olandria
Martin Otundo Richard
a sample thesis/project/proposal guideline paper developed and published by Jaramogi Oginga Odinga University as part of the postgraduate handbook by Martin Otundo Richard(PhD students and senior researcher) for the university postgraduate school.
amisha solanki
• The abstract is a brief summary of the paper, allowing readers to quickly review the main points and purpose of the paper. • It is concise description of the study, including statement of the problem, methodology, and summary of findings and implications in brief. • The abstract should be between 150-250 words. • Also mention keywords of your dissertation here.
Reward Goodluck
We're Hiring!
Help Center
Find new research papers in:
Health Sciences
Earth Sciences
Cognitive Science
Mathematics
Computer Science
Academia ©2023
How to Write Dissertation Chapter 1
Published by steve tippins on july 19, 2022 july 19, 2022.
Last Updated on: 29th August 2022, 08:03 am
Congratulations, you've made it to the dissertation stage! You should be incredibly happy. However, beginning to write chapter one might be a little daunting. We're going to cover a broad overview on chapter one here in this article so that you know the territory before you set out.
Purpose of Chapter One
The purpose of chapter one is to introduce the reader to what's coming. Chapter one usually runs around 15 pages, and it gives the reader the highlights of what's coming. Typically, you start with an introduction.
#1. Introduction
The introduction includes a few citations and says, "Hey, we're going to talk about ___." Fill in the blank with your topic (educational policy, or management handling of turnover, etc.). Also, don't say "hey" like we did (that wouldn't be very good academic writing).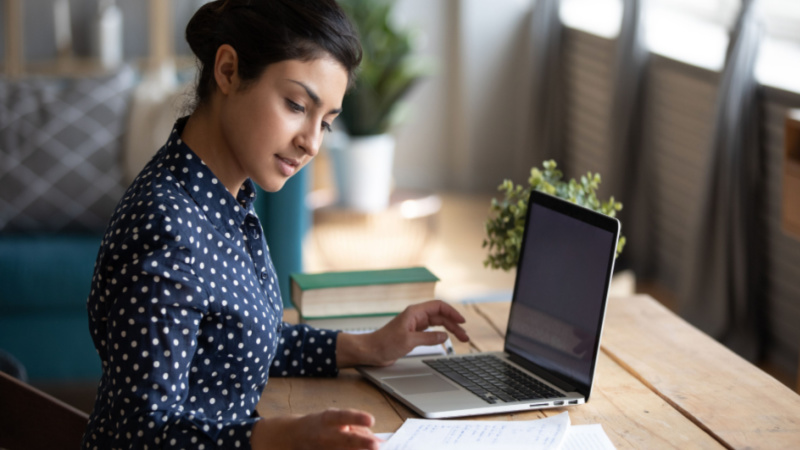 #2. Background of the Problem
The next section is the background of the problem. I like to think of this as a very short literature review , showing the reader that there's a foundation of scholarly research about this topic.
#3. Theoretical/Conceptual Framework
Follow that up by the theoretical or conceptual framework . Think of this as the seminal research upon which your study is based. Maslow's hierarchy of needs, for example, is an incredibly popular conceptual framework. Erickson's theories are popular in education, and systems theory is being used in many disciplines now.
#4. Problem Statement
Next comes what many consider to be the guts or the foundation of the dissertation: your problem statement . Your problem statement is typically one line. Now it might be surrounded by a paragraph or two, but the actual problem statement is one sentence. It should begin, "The problem to be studied is…" and finish with something that directly aligns with your purpose and research questions. For example, "…we don't know the impact of extra after school education on student grades in math," or "…we are not aware of the perceptions of employees regarding management, changing retirement plans."
Hack Your Dissertation
5-Day Mini Course: How to Finish Faster With Less Stress
Interested in more helpful tips about improving your dissertation experience? Join our 5-day mini course by email!
#5. Purpose Statement
Next comes your purpose statement . The purpose is directly related to the problem. If the problem is that the impact of management decisions on employee turnover is unknown, then our purpose would be to determine the impact of management decisions on employee turnover.
#6. Research Questions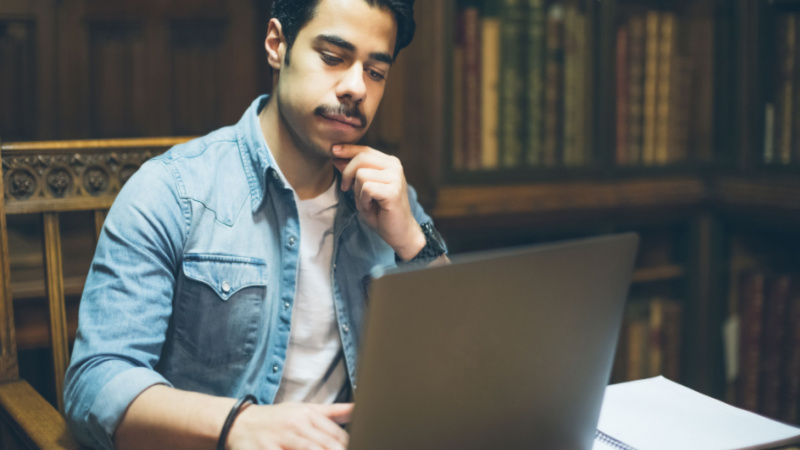 Follow this by the research questions. Your research questions should be highly aligned with your problem and your purpose. For example, your research question could be: "what is the relationship between management decisions and employee turnover?" Or for another topic, "what are the perceptions of parents regarding teacher pay raises?"
Quick aside: You're going to say things over and over and over again in your dissertation. Say them the exact same way. You get in trouble when you try to get interesting and use different terms, because doing so actually introduces new meanings. Be okay with sounding boring.
#7. Methodology
Next is a brief Methodology section. Am I going to use a quantitative approach? Am I going to use a qualitative approach? What sources am I going to use? Is this going to be secondary data? Am I going to interview parents? Quickly tell the reader that you're going to have a whole chapter (chapter three) to really go further on this.
#8. Definition of Key Terms
Many chapter ones include a definition of key terms. If I'm talking about phenomenology, I'd better tell the reader what phenomenology is. If I'm talking about special ed teachers, I'm going to say what a special ed teacher is.
#9. Validity
You also may have a section in chapter one on validity. This is going to be somewhere in your dissertation, and it's going to assure the reader that you're following all the ethical steps and that results can be transferable.
#10. Conclusion and Segway to Chapter Two
Finally, you're going to have a conclusion wrapping everything up, summarizing for the reader what they heard, and a segue into chapter two.
Book a Free Consultation
Book a Free Consultation with one of our expert coaches today.
Steve Tippins
Steve Tippins, PhD, has thrived in academia for over thirty years. He continues to love teaching in addition to coaching recent PhD graduates as well as students writing their dissertations. Learn more about his dissertation coaching and career coaching services. Book a Free Consultation with Steve Tippins
Related Posts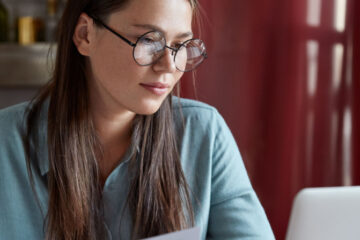 Dissertation
What makes a good research question.
Creating a good research question is vital to successfully completing your dissertation. Here are some tips that will help you formulate a good research question. What Makes a Good Research Question? These are the three Read more…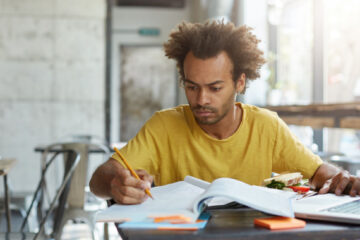 Dissertation Structure
When it comes to writing a dissertation, one of the most fraught questions asked by graduate students is about dissertation structure. A dissertation is the lengthiest writing project that many graduate students ever undertake, and Read more…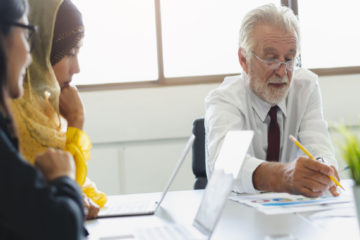 Choosing a Dissertation Chair
Choosing your dissertation chair is one of the most important decisions that you'll make in graduate school. Your dissertation chair will in many ways shape your experience as you undergo the most rigorous intellectual challenge Read more…
Make This Your Last Round of Dissertation Revision.
Learn How to Get Your Dissertation Accepted .
Discover the 5-Step Process in this Free Webinar .
Almost there!
Please verify your email address by clicking the link in the email message we just sent to your address.
If you don't see the message within the next five minutes, be sure to check your spam folder :).
How To Write The Discussion Chapter
The what, why & how explained simply (with examples).
By: Jenna Crossley (PhD Cand). Reviewed By: Dr. Eunice Rautenbach | August 2021
If you're reading this, chances are you've reached the discussion chapter of your thesis or dissertation and are looking for a bit of guidance. Well, you've come to the right place ! In this post, we'll unpack and demystify the typical discussion chapter in straightforward, easy to understand language, with loads of examples .
Overview: Dissertation Discussion Chapter
What (exactly) the discussion chapter is
What to include in your discussion chapter
How to write up your discussion chapter
A few tips and tricks to help you along the way
What exactly is the discussion chapter?
The discussion chapter is where you interpret and explain your results within your thesis or dissertation. This contrasts with the results chapter, where you merely present and describe the analysis findings (whether qualitative or quantitative ). In the discussion chapter, you elaborate on and evaluate your research findings, and discuss the significance and implications of your results.
In this chapter, you'll situate your research findings in terms of your research questions or hypotheses and tie them back to previous studies and literature (which you would have covered in your literature review chapter). You'll also have a look at how relevant and/or significant your findings are to your field of research, and you'll argue for the conclusions that you draw from your analysis. Simply put, the discussion chapter is there for you to interact with and explain your research findings in a thorough and coherent manner.
What should I include in the discussion chapter?
First things first: in some studies, the results and discussion chapter are combined into one chapter .  This depends on the type of study you conducted (i.e., the nature of the study and methodology adopted), as well as the standards set by the university.  So, check in with your university regarding their norms and expectations before getting started. In this post, we'll treat the two chapters as separate, as this is most common.
Basically, your discussion chapter should analyse , explore the meaning and identify the importance of the data you presented in your results chapter. In the discussion chapter, you'll give your results some form of meaning by evaluating and interpreting them. This will help answer your research questions, achieve your research aims and support your overall conclusion (s). Therefore, you discussion chapter should focus on findings that are directly connected to your research aims and questions. Don't waste precious time and word count on findings that are not central to the purpose of your research project.
As this chapter is a reflection of your results chapter, it's vital that you don't report any new findings . In other words, you can't present claims here if you didn't present the relevant data in the results chapter first.  So, make sure that for every discussion point you raise in this chapter, you've covered the respective data analysis in the results chapter. If you haven't, you'll need to go back and adjust your results chapter accordingly.
If you're struggling to get started, try writing down a bullet point list everything you found in your results chapter. From this, you can make a list of everything you need to cover in your discussion chapter. Also, make sure you revisit your research questions or hypotheses and incorporate the relevant discussion to address these.  This will also help you to see how you can structure your chapter logically.
Need a helping hand?
How to write the discussion chapter
Now that you've got a clear idea of what the discussion chapter is and what it needs to include, let's look at how you can go about structuring this critically important chapter. Broadly speaking, there are six core components that need to be included, and these can be treated as steps in the chapter writing process.
Step 1: Restate your research problem and research questions
The first step in writing up your discussion chapter is to remind your reader of your research problem , as well as your research aim(s) and research questions . If you have hypotheses, you can also briefly mention these. This "reminder" is very important because, after reading dozens of pages, the reader may have forgotten the original point of your research or been swayed in another direction. It's also likely that some readers skip straight to your discussion chapter from the introduction chapter , so make sure that your research aims and research questions are clear.
Step 2: Summarise your key findings
Next, you'll want to summarise your key findings from your results chapter. This may look different for qualitative and quantitative research , where qualitative research may report on themes and relationships, whereas quantitative research may touch on correlations and causal relationships. Regardless of the methodology, in this section you need to highlight the overall key findings in relation to your research questions.
Typically, this section only requires one or two paragraphs , depending on how many research questions you have. Aim to be concise here, as you will unpack these findings in more detail later in the chapter. For now, a few lines that directly address your research questions are all that you need.
Some examples of the kind of language you'd use here include:
The data suggest that…
The data support/oppose the theory that…
The analysis identifies…
These are purely examples. What you present here will be completely dependent on your original research questions, so make sure that you are led by them .
Step 3: Interpret your results
Once you've restated your research problem and research question(s) and briefly presented your key findings, you can unpack your findings by interpreting your results. Remember: only include what you reported in your results section – don't introduce new information.
From a structural perspective, it can be a wise approach to follow a similar structure in this chapter as you did in your results chapter. This would help improve readability and make it easier for your reader to follow your arguments. For example, if you structured you results discussion by qualitative themes, it may make sense to do the same here.
Alternatively, you may structure this chapter by research questions, or based on an overarching theoretical framework that your study revolved around. Every study is different, so you'll need to assess what structure works best for you.
When interpreting your results, you'll want to assess how your findings compare to those of the existing research (from your literature review chapter). Even if your findings contrast with the existing research, you need to include these in your discussion. In fact, those contrasts are often the most interesting findings . In this case, you'd want to think about why you didn't find what you were expecting in your data and what the significance of this contrast is.
Here are a few questions to help guide your discussion:
How do your results relate with those of previous studies ?
If you get results that differ from those of previous studies, why may this be the case?
What do your results contribute to your field of research?
What other explanations could there be for your findings?
When interpreting your findings, be careful not to draw conclusions that aren't substantiated . Every claim you make needs to be backed up with evidence or findings from the data (and that data needs to be presented in the previous chapter – results). This can look different for different studies; qualitative data may require quotes as evidence, whereas quantitative data would use statistical methods and tests. Whatever the case, every claim you make needs to be strongly backed up.
Step 4: Acknowledge the limitations of your study
The fourth step in writing up your discussion chapter is to acknowledge the limitations of the study. These limitations can cover any part of your study , from the scope or theoretical basis to the analysis method(s) or sample. For example, you may find that you collected data from a very small sample with unique characteristics, which would mean that you are unable to generalise your results to the broader population.
For some students, discussing the limitations of their work can feel a little bit self-defeating . This is a misconception, as a core indicator of high-quality research is its ability to accurately identify its weaknesses. In other words, accurately stating the limitations of your work is a strength, not a weakness . All that said, be careful not to undermine your own research. Tell the reader what limitations exist and what improvements could be made, but also remind them of the value of your study despite its limitations.
Step 5: Make recommendations for implementation and future research
Now that you've unpacked your findings and acknowledge the limitations thereof, the next thing you'll need to do is reflect on your study in terms of two factors:
The practical application of your findings
Suggestions for future research
The first thing to discuss is how your findings can be used in the real world – in other words, what contribution can they make to the field or industry? Where are these contributions applicable, how and why? For example, if your research is on communication in health settings, in what ways can your findings be applied to the context of a hospital or medical clinic? Make sure that you spell this out for your reader in practical terms, but also be realistic and make sure that any applications are feasible.
The next discussion point is the opportunity for future research . In other words, how can other studies build on what you've found and also improve the findings by overcoming some of the limitations in your study (which you discussed a little earlier). In doing this, you'll want to investigate whether your results fit in with findings of previous research, and if not, why this may be the case. For example, are there any factors that you didn't consider in your study? What future research can be done to remedy this? When you write up your suggestions, make sure that you don't just say that more research is needed on the topic, also comment on how the research can build on your study.
Step 6: Provide a concluding summary
Finally, you've reached your final stretch. In this section, you'll want to provide a brief recap of the key findings – in other words, the findings that directly address your research questions . Basically, your conclusion should tell the reader what your study has found, and what they need to take away from reading your report.
When writing up your concluding summary, bear in mind that some readers may skip straight to this section from the beginning of the chapter.  So, make sure that this section flows well from and has a strong connection to the opening section of the chapter.
Tips and tricks for an A-grade discussion chapter
Now that you know what the discussion chapter is , what to include and exclude , and how to structure it , here are some tips and suggestions to help you craft a quality discussion chapter.
When you write up your discussion chapter, make sure that you keep it consistent with your introduction chapter , as some readers will skip from the introduction chapter directly to the discussion chapter. Your discussion should use the same tense as your introduction, and it should also make use of the same key terms.
Don't make assumptions about your readers. As a writer, you have hands-on experience with the data and so it can be easy to present it in an over-simplified manner. Make sure that you spell out your findings and interpretations for the intelligent layman.
Have a look at other theses and dissertations from your institution, especially the discussion sections. This will help you to understand the standards and conventions of your university, and you'll also get a good idea of how others have structured their discussion chapters. You can also check out our chapter template .
Avoid using absolute terms such as "These results prove that…", rather make use of terms such as "suggest" or "indicate", where you could say, "These results suggest that…" or "These results indicate…". It is highly unlikely that a dissertation or thesis will scientifically prove something (due to a variety of resource constraints), so be humble in your language.
Use well-structured and consistently formatted headings to ensure that your reader can easily navigate between sections, and so that your chapter flows logically and coherently.
If you have any questions or thoughts regarding this post, feel free to leave a comment below. Also, if you're looking for one-on-one help with your discussion chapter (or thesis in general), consider booking a free consultation with one of our highly experienced Grad Coaches to discuss how we can help you.
Psst… there's more (for free)
This post is part of our dissertation mini-course, which covers everything you need to get started with your dissertation, thesis or research project. 
You Might Also Like:
31 Comments
Thank you this is helpful!
This is very helpful to me… Thanks a lot for sharing this with us 😊
This has been very helpful indeed. Thank you.
This is actually really helpful, I just stumbled upon it. Very happy that I found it, thank you.
Me too! I was kinda lost on how to approach my discussion chapter. How helpful! Thanks a lot!
This is really good and explicit. Thanks
Thank you, this blog has been such a help.
Thank you. This is very helpful.
Dear sir/madame
Thanks a lot for this helpful blog. Really, it supported me in writing my discussion chapter while I was totally unaware about its structure and method of writing.
With regards
Syed Firoz Ahmad PhD, Research Scholar
I agree so much. This blog was god sent. It assisted me so much while I was totally clueless about the context and the know-how. Now I am fully aware of what I am to do and how I am to do it.
Thanks! This is helpful!
thanks alot for this informative website
Dear Sir/Madam,
Truly, your article was much benefited when i structured my discussion chapter.
Thank you very much!!!
This is helpful for me in writing my research discussion component. I have to copy this text on Microsoft word cause of my weakness that I cannot be able to read the text on screen a long time. So many thanks for this articles.
This was helpful
Thanks Jenna, well explained.
Thank you! This is super helpful.
Thanks very much. I have appreciated the six steps on writing the Discussion chapter which are (i) Restating the research problem and questions (ii) Summarising the key findings (iii) Interpreting the results linked to relating to previous results in positive and negative ways; explaining whay different or same and contribution to field of research and expalnation of findings (iv) Acknowledgeing limitations (v) Recommendations for implementation and future resaerch and finally (vi) Providing a conscluding summary
My two questions are: 1. On step 1 and 2 can it be the overall or you restate and sumamrise on each findings based on the reaerch question? 2. On 4 and 5 do you do the acknowlledgement , recommendations on each research finding or overall. This is not clear from your expalanattion.
Please respond.
This post is very useful. I'm wondering whether practical implications must be introduced in the Discussion section or in the Conclusion section?
Sigh, I never knew a 20 min video could have literally save my life like this. I found this at the right time!!!! Everything I need to know in one video thanks a mil ! OMGG and that 6 step!!!!!! was the cherry on top the cake!!!!!!!!!
This piece is very helpful on how to go about my discussion section. I can always recommend GradCoach research guides for colleagues.
Many thanks for this resource. It has been very helpful to me. I was finding it hard to even write the first sentence. Much appreciated.
Thanks so much. Very helpful to know what is included in the discussion section
this was a very helpful and useful information
This is very helpful. Very very helpful. Thanks for sharing this online!
it is very helpfull article, and i will recommend it to my fellow students. Thank you.
Superlative! More grease to your elbows.
Powerful, thank you for sharing.
Wow! Just wow! God bless the day I stumbled upon you guys' YouTube videos! It's been truly life changing and anxiety about my report that is due in less than a month has subsided significantly!
Simplified explanation. Well done.
The presentation is enlightening. Thank you very much.
Submit a Comment Cancel reply
Your email address will not be published. Required fields are marked *
Save my name, email, and website in this browser for the next time I comment.