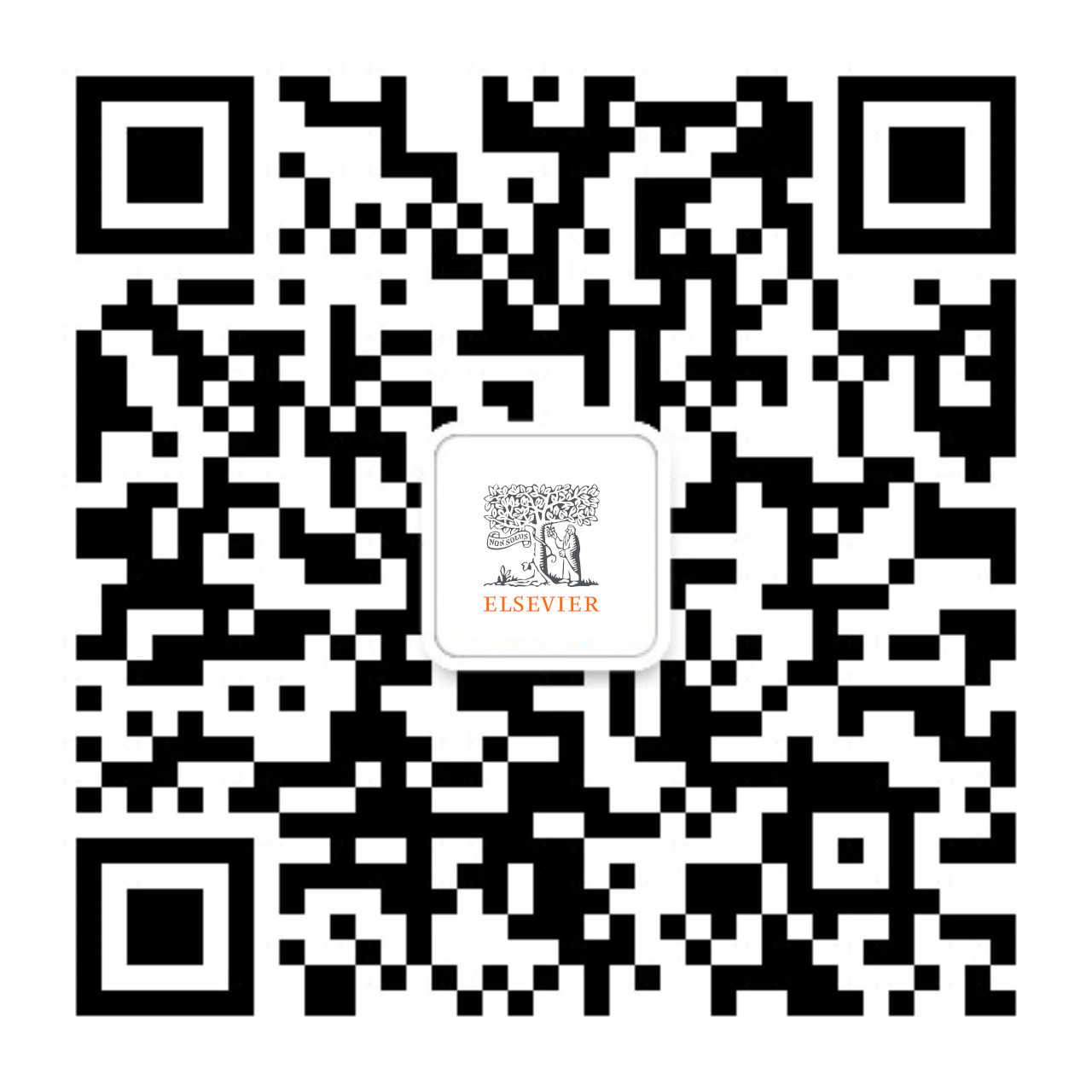 What is the Background of a Study and How Should it be Written?
3 minute read
591.1K views
Table of Contents
The background of a study is one of the most important components of a research paper. The quality of the background determines whether the reader will be interested in the rest of the study. Thus, to ensure that the audience is invested in reading the entire research paper, it is important to write an appealing and effective background. So, what constitutes the background of a study, and how must it be written?
What is the background of a study?
The background of a study is the first section of the paper and establishes the context underlying the research. It contains the rationale, the key problem statement, and a brief overview of research questions that are addressed in the rest of the paper. The background forms the crux of the study because it introduces an unaware audience to the research and its importance in a clear and logical manner. At times, the background may even explore whether the study builds on or refutes findings from previous studies. Any relevant information that the readers need to know before delving into the paper should be made available to them in the background.
How is a background different from the introduction?
The introduction of your research paper is presented before the background. Let's find out what factors differentiate the background from the introduction.
The introduction only contains preliminary data about the research topic and does not state the purpose of the study. On the contrary, the background clarifies the importance of the study in detail.
The introduction provides an overview of the research topic from a broader perspective, while the background provides a detailed understanding of the topic.
The introduction should end with the mention of the research questions, aims, and objectives of the study. In contrast, the background follows no such format and only provides essential context to the study.
How should one write the background of a research paper?
The length and detail presented in the background varies for different research papers, depending on the complexity and novelty of the research topic. At times, a simple background suffices, even if the study is complex. Before writing and adding details in the background, take a note of these additional points:
Start with a strong beginning: Begin the background by defining the research topic and then identify the target audience.
Cover key components: Explain all theories, concepts, terms, and ideas that may feel unfamiliar to the target audience thoroughly.
Take note of important prerequisites: Go through the relevant literature in detail. Take notes while reading and cite the sources.
Maintain a balance: Make sure that the background is focused on important details, but also appeals to a broader audience.
Include historical data: Current issues largely originate from historical events or findings. If the research borrows information from a historical context, add relevant data in the background.
Explain novelty: If the research study or methodology is unique or novel, provide an explanation that helps to understand the research better.
Increase engagement: To make the background engaging, build a story around the central theme of the research
Avoid these mistakes while writing the background:
Ambiguity: Don't be ambiguous. While writing, assume that the reader does not understand any intricate detail about your research.
Unrelated themes: Steer clear from topics that are not related to the key aspects of your research topic.
Poor organization: Do not place information without a structure. Make sure that the background reads in a chronological manner and organize the sub-sections so that it flows well.
Writing the background for a research paper should not be a daunting task. But directions to go about it can always help. At Elsevier Author Services we provide essential insights on how to write a high quality, appealing, and logically structured paper for publication, beginning with a robust background. For further queries, contact our experts now!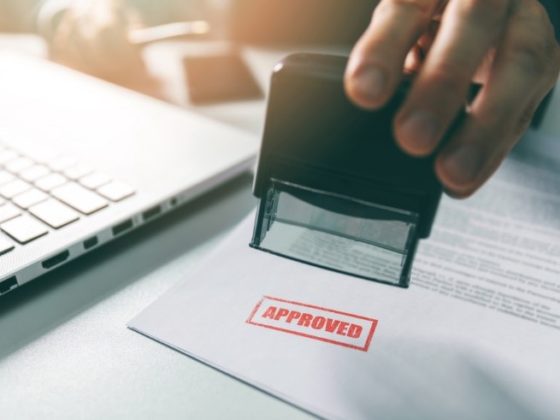 What do reviewers look for in a grant proposal?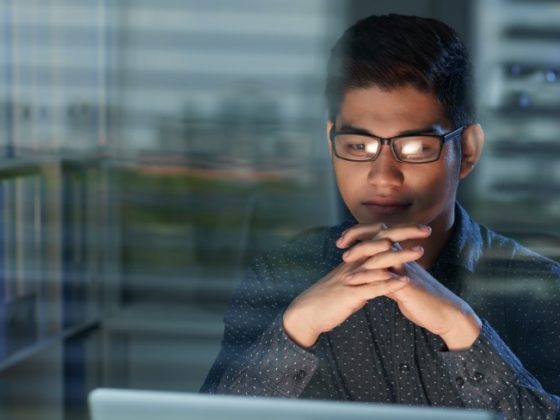 The Top 5 Qualities of Every Good Researcher
You may also like.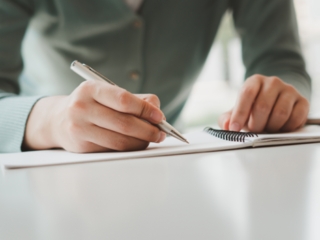 The Clear Path to An Impactful Paper: ②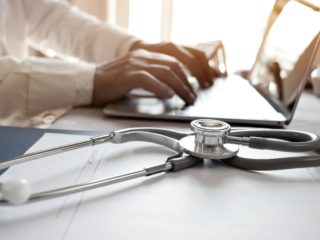 The Essentials of Writing to Communicate Research in Medicine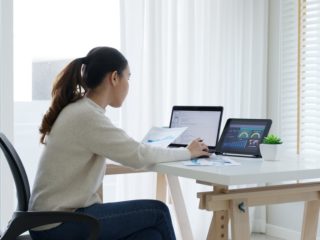 Changing Lines: Sentence Patterns in Academic Writing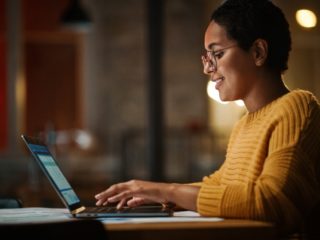 Path to An Impactful Paper: Common Manuscript Writing Patterns and Structure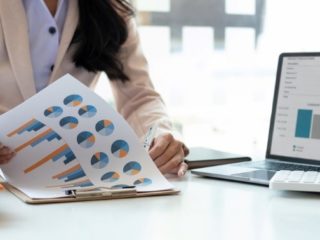 How to write the results section of a research paper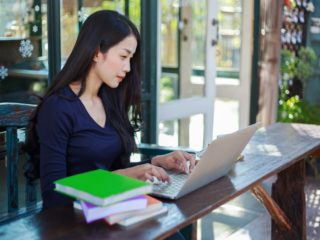 What are Implications in Research?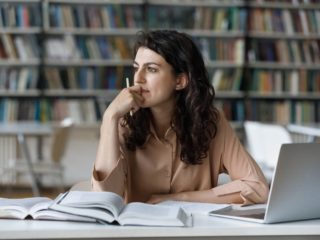 Differentiating between the abstract and the introduction of a research paper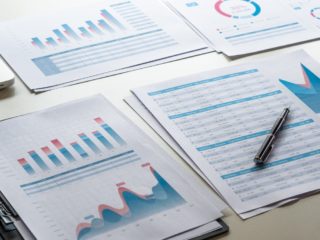 How to Use Tables and Figures effectively in Research Papers
Input your search keywords and press Enter.

How to write the background of your study
Study Background & Introduction
Dr. Rishibha Sachdev
While the findings of your study form the foreground of your research, it is equally important to establish the background of your study. A well-written background will provide your study with a context and prompt the readers to read the rest of your paper.
However, most authors struggle with writing the background of the study. Another common problem authors encounter is distinguishing between the background and the literature review, which are critical aspects of any research paper. The two terms are often used interchangeably; however, they have clearly defined roles. So in this article, I will cover the basics of writing the background and explain how it is different from the literature review.
The background of the study establishes the context of the research. This section explains why this particular research topic is important and essential to understanding the main aspects of the study. Usually, the background forms the first section of a research article/thesis and justifies the need for conducting the study and summarizes what the study aims to achieve.
How to structure the background
In this section, the author usually outlines the historical developments in the literature that led to the current topic of research concisely. If the study is interdisciplinary, it should describe how different disciplines are connected and what aspects of each discipline will be studied.
Does your publication goal seem near yet too far? Explore the #POWERofMORE – the boost you need to achieve all your goals Click here to know more!
Additionally, authors should briefly highlight the main developments of their research topic and identify the main gaps that need to be addressed. In other words, this section should give an overview of your study. The section should be organized as:
What is known about the broad topic?
What are the gaps or missing links that need to be addressed? 
What is the significance of addressing those gaps?
What are the rationale and hypothesis of your study?
The background section, therefore, should provide general information about the topic of your research and emphasize the main aims of the study. Please ensure that you only discuss the main and relevant aspects of the studies that have led to your aims. Do not elaborate on them as this should be done in the literature review section. The background section should discuss your findings in a chronological manner to accentuate the progress in the field and the missing points that need to be addressed. The background should be written as a summary of your interpretation of previous research and what your study proposes to accomplish.
How to make the background engaging
As the background includes a lot of information, it can become a long drag, causing the readers to lose interest. To ensure that your background is engaging, you should try to build a story around the central theme of your research.
Ensure that the story adheres to the core idea and does not digress into a broad literature review. Each idea should lead to the next so that readers are able to grasp the story and themselves identify the gaps that your study is going to address.
How to avoid common mistakes in writing the background
While writing an effective background, you ought to steer clear of some mistakes. The most common mistakes in writing the background include the following:
Don't write a background that is too long or too short. Focus on including all the important details but write concisely.  
Don't be ambiguous. Writing in a way that does not convey the message to the readers defeats the purpose of the background, so express yourself keeping in mind that the reader does not know your research intimately.  
Don't discuss unrelated themes. Try and center your discussion around the pivotal aspects of your research topic i.e. highlight the gaps in the literature, state the novelty of the study, and the need to conduct the study.
Don't be disorganized. Not discussing the themes in a chronological manner can confuse the reader about the progress in the field, so try and organize your writing carefully.
How is the background different from the literature review   
Many authors find it difficult to discern the difference between the literature review and the study background. The literature review section should follow the background section, as the second section of your manuscript/thesis. This section basically supports the background section by providing evidence for the proposed hypothesis. This section should be more comprehensive and thoroughly describe all the studies that you have mentioned in the background section. It should also elaborate on all studies that form evidence for the present study and discuss the current trends.
To write this section, you will need to do a thorough literature search on different studies that relate to the broad topic of your research. This will introduce the readers to the area of your research. Following this, you should present a more focused survey of the specific studies that are associated with the precise objective of your study. It would be ideal to organize them thematically and discuss them chronologically so that readers are aware of the evolution and progress in the field. In other words, separate themes should be discussed chronologically to highlight how research in those fields has progressed over time. This will highlight what has been done and what are the future directions that need to be worked upon.
To learn in depth how to write a persuasive study background take this course:  How to write an engaging background of the study for your research paper . 
Bonus takeaway exclusively for community members
An important thing to consider is that the literature review should be organized to highlight what research has been done and point out what has been missed. There might be other studies that have tried to fill the gaps in the literature and have been unsuccessful or there might be better ways to address the gaps. Covering these points in the literature review gives the readers a perspective on the significance and the novelty of the study. This can be accomplished by comparing and contrasting previous similar studies to abreast the reader with all the knowledge about the field.  
For research papers, it is usual for the background and literature review to be combined and presented together without separate headings. For dissertations, the background and literature review may be presented as separate sections. Ultimately, it is best to check your target journal's instructions before writing the background of your study.
For more helpful resources, check out the following:
How to write the background to the study in a research paper?
What comprises the background to a study in a research paper?
INFOGRAPHIC: 6 Differences between study background and literature review
INFOGRAPHIC: 8 Dos and 8 don'ts of writing an engaging study background
Create a free account and access this bonus resource
Get Instant Access
for this article
Published on: Nov 27, 2018
Background of a Study
Introduction Section
Literature Review
You're looking to give wings to your academic career and publication journey. We like that!
Why don't we give you complete access! Create a free account and get unlimited access to all resources & a vibrant researcher community.
One click sign-in with your social accounts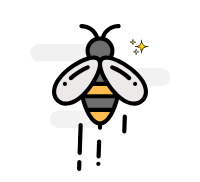 Sign up via email
1536 visitors saw this today and 1210 signed up.
Subscribe to Manuscript Writing
Translate your research into a publication-worthy manuscript by understanding the nuances of academic writing. Subscribe and get curated reads that will help you write an excellent manuscript.
Confirm that you would also like to sign up for free personalized email coaching for this stage.
Related Reading
How to write the literature review of your research paper
4 Step approach to writing the Introduction section of a research…
Tips for writing the perfect IMRAD manuscript
How to write the background of your study 7 min read
How to write the literature review of your research paper 7 min read
A quick guide to conducting an effective review of related literature (RRL) 5 min read
11 Commonly confused elements of a research paper 16 min read
4 Step approach to writing the Introduction section of a research paper 10 min read
Trending Searches
Statement of the problem
Background of study
Scope of the study
Types of qualitative research
Rationale of the study
Concept paper
Literature review
Introduction in research
Under "Editor Evaluation"
Ethics in research
Recent Searches
Review paper
Responding to reviewer comments
Predatory publishers
Scope and delimitations
Open access
Plagiarism in research
Journal selection tips
Editor assigned
Types of articles
"Reject and Resubmit" status
Decision in process
Conflict of interest
Dissertation Structure & Layout 101: How to structure your dissertation, thesis or research project.
By: Derek Jansen (MBA) Reviewed By: David Phair (PhD) | July 2019
So, you've got a decent understanding of what a dissertation is , you've chosen your topic and hopefully you've received approval for your research proposal . Awesome! Now its time to start the actual dissertation or thesis writing journey.
To craft a high-quality document, the very first thing you need to understand is dissertation structure . In this post, we'll walk you through the generic dissertation structure and layout, step by step. We'll start with the big picture, and then zoom into each chapter to briefly discuss the core contents. If you're just starting out on your research journey, you should start with this post, which covers the big-picture process of how to write a dissertation or thesis .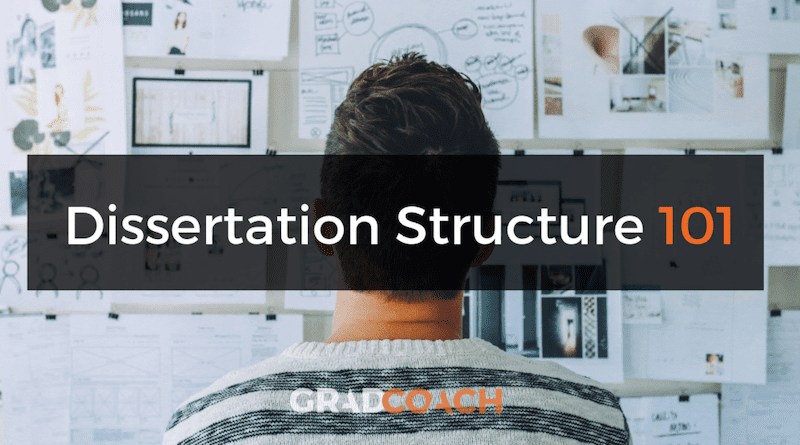 *The Caveat *
In this post, we'll be discussing a traditional dissertation/thesis structure and layout, which is generally used for social science research across universities, whether in the US, UK, Europe or Australia. However, some universities may have small variations on this structure (extra chapters, merged chapters, slightly different ordering, etc).
So, always check with your university if they have a prescribed structure or layout that they expect you to work with. If not, it's safe to assume the structure we'll discuss here is suitable. And even if they do have a prescribed structure, you'll still get value from this post as we'll explain the core contents of each section.  
Overview: S tructuring a dissertation or thesis
Acknowledgements page
Abstract (or executive summary)
Table of contents , list of figures and tables
Chapter 1: Introduction
Chapter 2: Literature review
Chapter 3: Methodology
Chapter 4: Results
Chapter 5: Discussion
Chapter 6: Conclusion
Reference list
As I mentioned, some universities will have slight variations on this structure. For example, they want an additional "personal reflection chapter", or they might prefer the results and discussion chapter to be merged into one. Regardless, the overarching flow will always be the same, as this flow reflects the research process , which we discussed here – i.e.:
The introduction chapter presents the core research question and aims .
The literature review chapter assesses what the current research says about this question.
The methodology, results and discussion chapters go about undertaking new research about this question.
The conclusion chapter (attempts to) answer the core research question .
In other words, the dissertation structure and layout reflect the research process of asking a well-defined question(s), investigating, and then answering the question – see below.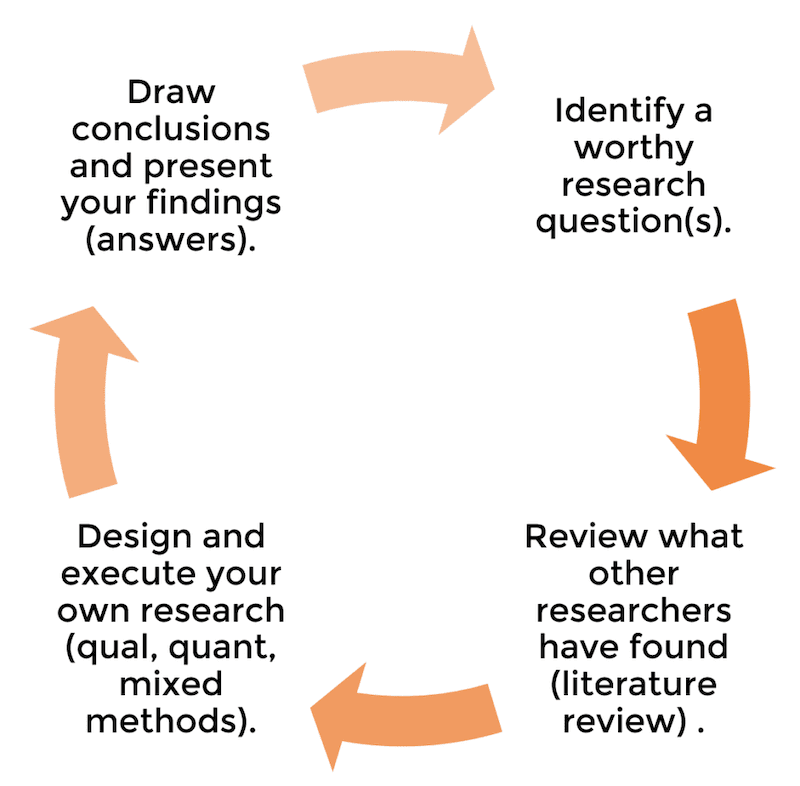 To restate that – the structure and layout of a dissertation reflect the flow of the overall research process . This is essential to understand, as each chapter will make a lot more sense if you "get" this concept. If you're not familiar with the research process, read this post before going further.
Right. Now that we've covered the big picture, let's dive a little deeper into the details of each section and chapter. Oh and by the way, you can also grab our free dissertation/thesis template here to help speed things up.
The title page of your dissertation is the very first impression the marker will get of your work, so it pays to invest some time thinking about your title. But what makes for a good title? A strong title needs to be 3 things:
Succinct (not overly lengthy or verbose)
Specific (not vague or ambiguous)
Representative of the research you're undertaking (clearly linked to your research questions)
Typically, a good title includes mention of the following:
The broader area of the research (i.e. the overarching topic)
The specific focus of your research (i.e. your specific context)
Indication of research design (e.g. quantitative , qualitative , or  mixed methods ).
For example:
A quantitative investigation [research design] into the antecedents of organisational trust [broader area] in the UK retail forex trading market [specific context/area of focus].
Again, some universities may have specific requirements regarding the format and structure of the title, so it's worth double-checking expectations with your institution (if there's no mention in the brief or study material).
Acknowledgements
This page provides you with an opportunity to say thank you to those who helped you along your research journey. Generally, it's optional (and won't count towards your marks), but it is academic best practice to include this.
So, who do you say thanks to? Well, there's no prescribed requirements, but it's common to mention the following people:
Your dissertation supervisor or committee.
Any professors, lecturers or academics that helped you understand the topic or methodologies.
Any tutors, mentors or advisors.
Your family and friends, especially spouse (for adult learners studying part-time).
There's no need for lengthy rambling. Just state who you're thankful to and for what (e.g. thank you to my supervisor, John Doe, for his endless patience and attentiveness) – be sincere. In terms of length, you should keep this to a page or less.
Abstract or executive summary
The dissertation abstract (or executive summary for some degrees) serves to provide the first-time reader (and marker or moderator) with a big-picture view of your research project. It should give them an understanding of the key insights and findings from the research, without them needing to read the rest of the report – in other words, it should be able to stand alone .
For it to stand alone, your abstract should cover the following key points (at a minimum):
Your research questions and aims – what key question(s) did your research aim to answer?
Your methodology – how did you go about investigating the topic and finding answers to your research question(s)?
Your findings – following your own research, what did do you discover?
Your conclusions – based on your findings, what conclusions did you draw? What answers did you find to your research question(s)?
So, in much the same way the dissertation structure mimics the research process, your abstract or executive summary should reflect the research process, from the initial stage of asking the original question to the final stage of answering that question.
In practical terms, it's a good idea to write this section up last , once all your core chapters are complete. Otherwise, you'll end up writing and rewriting this section multiple times (just wasting time). For a step by step guide on how to write a strong executive summary, check out this post .
Need a helping hand?
Table of contents
This section is straightforward. You'll typically present your table of contents (TOC) first, followed by the two lists – figures and tables. I recommend that you use Microsoft Word's automatic table of contents generator to generate your TOC. If you're not familiar with this functionality, the video below explains it simply:
If you find that your table of contents is overly lengthy, consider removing one level of depth. Oftentimes, this can be done without detracting from the usefulness of the TOC.
Right, now that the "admin" sections are out of the way, its time to move on to your core chapters. These chapters are the heart of your dissertation and are where you'll earn the marks. The first chapter is the introduction chapter – as you would expect, this is the time to introduce your research…
It's important to understand that even though you've provided an overview of your research in your abstract, your introduction needs to be written as if the reader has not read that (remember, the abstract is essentially a standalone document). So, your introduction chapter needs to start from the very beginning, and should address the following questions:
What will you be investigating (in plain-language, big picture-level)?
Why is that worth investigating? How is it important to academia or business? How is it sufficiently original?
What are your research aims and research question(s)? Note that the research questions can sometimes be presented at the end of the literature review (next chapter).
What is the scope of your study? In other words, what will and won't you cover ?
How will you approach your research? In other words, what methodology will you adopt?
How will you structure your dissertation? What are the core chapters and what will you do in each of them?
These are just the bare basic requirements for your intro chapter. Some universities will want additional bells and whistles in the intro chapter, so be sure to carefully read your brief or consult your research supervisor.
If done right, your introduction chapter will set a clear direction for the rest of your dissertation. Specifically, it will make it clear to the reader (and marker) exactly what you'll be investigating, why that's important, and how you'll be going about the investigation. Conversely, if your introduction chapter leaves a first-time reader wondering what exactly you'll be researching, you've still got some work to do.
Now that you've set a clear direction with your introduction chapter, the next step is the literature review . In this section, you will analyse the existing research (typically academic journal articles and high-quality industry publications), with a view to understanding the following questions:
What does the literature currently say about the topic you're investigating?
Is the literature lacking or well established? Is it divided or in disagreement?
How does your research fit into the bigger picture?
How does your research contribute something original?
How does the methodology of previous studies help you develop your own?
Depending on the nature of your study, you may also present a conceptual framework towards the end of your literature review, which you will then test in your actual research.
Again, some universities will want you to focus on some of these areas more than others, some will have additional or fewer requirements, and so on. Therefore, as always, its important to review your brief and/or discuss with your supervisor, so that you know exactly what's expected of your literature review chapter.
Now that you've investigated the current state of knowledge in your literature review chapter and are familiar with the existing key theories, models and frameworks, its time to design your own research. Enter the methodology chapter – the most "science-ey" of the chapters…
In this chapter, you need to address two critical questions:
Exactly HOW will you carry out your research (i.e. what is your intended research design)?
Exactly WHY have you chosen to do things this way (i.e. how do you justify your design)?
Remember, the dissertation part of your degree is first and foremost about developing and demonstrating research skills . Therefore, the markers want to see that you know which methods to use, can clearly articulate why you've chosen then, and know how to deploy them effectively.
Importantly, this chapter requires detail – don't hold back on the specifics. State exactly what you'll be doing, with who, when, for how long, etc. Moreover, for every design choice you make, make sure you justify it.
In practice, you will likely end up coming back to this chapter once you've undertaken all your data collection and analysis, and revise it based on changes you made during the analysis phase. This is perfectly fine. Its natural for you to add an additional analysis technique, scrap an old one, etc based on where your data lead you. Of course, I'm talking about small changes here – not a fundamental switch from qualitative to quantitative, which will likely send your supervisor in a spin!
You've now collected your data and undertaken your analysis, whether qualitative, quantitative or mixed methods. In this chapter, you'll present the raw results of your analysis . For example, in the case of a quant study, you'll present the demographic data, descriptive statistics, inferential statistics , etc.
Typically, Chapter 4 is simply a presentation and description of the data, not a discussion of the meaning of the data. In other words, it's descriptive, rather than analytical – the meaning is discussed in Chapter 5. However, some universities will want you to combine chapters 4 and 5, so that you both present and interpret the meaning of the data at the same time. Check with your institution what their preference is.
Now that you've presented the data analysis results, its time to interpret and analyse them. In other words, its time to discuss what they mean, especially in relation to your research question(s).
What you discuss here will depend largely on your chosen methodology. For example, if you've gone the quantitative route, you might discuss the relationships between variables . If you've gone the qualitative route, you might discuss key themes and the meanings thereof. It all depends on what your research design choices were.
Most importantly, you need to discuss your results in relation to your research questions and aims, as well as the existing literature. What do the results tell you about your research questions? Are they aligned with the existing research or at odds? If so, why might this be? Dig deep into your findings and explain what the findings suggest, in plain English.
The final chapter – you've made it! Now that you've discussed your interpretation of the results, its time to bring it back to the beginning with the conclusion chapter . In other words, its time to (attempt to) answer your original research question s (from way back in chapter 1). Clearly state what your conclusions are in terms of your research questions. This might feel a bit repetitive, as you would have touched on this in the previous chapter, but its important to bring the discussion full circle and explicitly state your answer(s) to the research question(s).
Next, you'll typically discuss the implications of your findings? In other words, you've answered your research questions – but what does this mean for the real world (or even for academia)? What should now be done differently, given the new insight you've generated?
Lastly, you should discuss the limitations of your research, as well as what this means for future research in the area. No study is perfect, especially not a Masters-level. Discuss the shortcomings of your research. Perhaps your methodology was limited, perhaps your sample size was small or not representative, etc, etc. Don't be afraid to critique your work – the markers want to see that you can identify the limitations of your work. This is a strength, not a weakness. Be brutal!
This marks the end of your core chapters – woohoo! From here on out, it's pretty smooth sailing.
The reference list is straightforward. It should contain a list of all resources cited in your dissertation, in the required format, e.g. APA , Harvard, etc.
It's essential that you use reference management software for your dissertation. Do NOT try handle your referencing manually – its far too error prone. On a reference list of multiple pages, you're going to make mistake. To this end, I suggest considering either Mendeley or Zotero. Both are free and provide a very straightforward interface to ensure that your referencing is 100% on point. I've included a simple how-to video for the Mendeley software (my personal favourite) below:
Some universities may ask you to include a bibliography, as opposed to a reference list. These two things are not the same . A bibliography is similar to a reference list, except that it also includes resources which informed your thinking but were not directly cited in your dissertation. So, double-check your brief and make sure you use the right one.
The very last piece of the puzzle is the appendix or set of appendices. This is where you'll include any supporting data and evidence. Importantly, supporting is the keyword here.
Your appendices should provide additional "nice to know", depth-adding information, which is not critical to the core analysis. Appendices should not be used as a way to cut down word count (see this post which covers how to reduce word count ). In other words, don't place content that is critical to the core analysis here, just to save word count. You will not earn marks on any content in the appendices, so don't try to play the system!
Time to recap…
And there you have it – the traditional dissertation structure and layout, from A-Z. To recap, the core structure for a dissertation or thesis is (typically) as follows:
Most importantly, the core chapters should reflect the research process (asking, investigating and answering your research question). Moreover, the research question(s) should form the golden thread throughout your dissertation structure. Everything should revolve around the research questions, and as you've seen, they should form both the start point (i.e. introduction chapter) and the endpoint (i.e. conclusion chapter).
I hope this post has provided you with clarity about the traditional dissertation/thesis structure and layout. If you have any questions or comments, please leave a comment below, or feel free to get in touch with us. Also, be sure to check out the rest of the  Grad Coach Blog .
Psst… there's more (for free)
This post is part of our dissertation mini-course, which covers everything you need to get started with your dissertation, thesis or research project. 
You Might Also Like:
34 Comments
many thanks i found it very useful
Glad to hear that, Arun. Good luck writing your dissertation.
Such clear practical logical advice. I very much needed to read this to keep me focused in stead of fretting.. Perfect now ready to start my research!
what about scientific fields like computer or engineering thesis what is the difference in the structure? thank you very much
Thanks so much this helped me a lot!
Very helpful and accessible. What I like most is how practical the advice is along with helpful tools/ links.
Thanks Ade!
Thank you so much sir.. It was really helpful..
You're welcome!
Hi! How many words maximum should contain the abstract?
Thank you so much 😊 Find this at the right moment
You're most welcome. Good luck with your dissertation.
best ever benefit i got on right time thank you
Many times Clarity and vision of destination of dissertation is what makes the difference between good ,average and great researchers the same way a great automobile driver is fast with clarity of address and Clear weather conditions .
I guess Great researcher = great ideas + knowledge + great and fast data collection and modeling + great writing + high clarity on all these
You have given immense clarity from start to end.
Morning. Where will I write the definitions of what I'm referring to in my report?
Thank you so much Derek, I was almost lost! Thanks a tonnnn! Have a great day!
Thanks ! so concise and valuable
This was very helpful. Clear and concise. I know exactly what to do now.
Thank you for allowing me to go through briefly. I hope to find time to continue.
Really useful to me. Thanks a thousand times
Very interesting! It will definitely set me and many more for success. highly recommended.
Thank you soo much sir, for the opportunity to express my skills
Usefull, thanks a lot. Really clear
That was incredibly useful. Thanks Grad Coach Crew!
My stress level just dropped at least 15 points after watching this. Just starting my thesis for my grad program and I feel a lot more capable now! Thanks for such a clear and helpful video, Emma and the GradCoach team!
Do we need to mention the number of words the dissertation contains in the main document?
It depends on your university's requirements, so it would be best to check with them 🙂
Such a helpful post to help me get started with structuring my masters dissertation, thank you!
Great video; I appreciate that helpful information
It is so necessary or avital course
This blog is very informative for my research. Thank you
Doctoral students are required to fill out the National Research Council's Survey of Earned Doctorates
wow this is an amazing gain in my life
This is so good
Trackbacks/Pingbacks
What Is A Literature Review (In A Dissertation Or Thesis) - Grad Coach - […] is to write the actual literature review chapter (this is usually the second chapter in a typical dissertation or…
Submit a Comment Cancel reply
Your email address will not be published. Required fields are marked *
Save my name, email, and website in this browser for the next time I comment.
Have a language expert improve your writing
Run a free plagiarism check in 10 minutes, automatically generate references for free.
Knowledge Base
Dissertation
How to Write a Dissertation | A Guide to Structure & Content
A dissertation or thesis is a long piece of academic writing based on original research, submitted as part of an undergraduate or postgraduate degree.
The structure of a dissertation depends on your field, but it is usually divided into at least four or five chapters (including an introduction and conclusion chapter).
The most common dissertation structure in the sciences and social sciences includes:
An introduction to your topic
A literature review that surveys relevant sources
An explanation of your methodology
An overview of the results of your research
A discussion of the results and their implications
A conclusion that shows what your research has contributed
Dissertations in the humanities are often structured more like a long essay , building an argument by analysing primary and secondary sources . Instead of the standard structure outlined here, you might organise your chapters around different themes or case studies.
Other important elements of the dissertation include the title page , abstract , and reference list . If in doubt about how your dissertation should be structured, always check your department's guidelines and consult with your supervisor.
Table of contents
Acknowledgements, table of contents, list of figures and tables, list of abbreviations, introduction, literature review / theoretical framework, methodology, reference list.
The very first page of your document contains your dissertation's title, your name, department, institution, degree program, and submission date. Sometimes it also includes your student number, your supervisor's name, and the university's logo. Many programs have strict requirements for formatting the dissertation title page .
The title page is often used as cover when printing and binding your dissertation .
Prevent plagiarism, run a free check.
The acknowledgements section is usually optional, and gives space for you to thank everyone who helped you in writing your dissertation. This might include your supervisors, participants in your research, and friends or family who supported you.
The abstract is a short summary of your dissertation, usually about 150-300 words long. You should write it at the very end, when you've completed the rest of the dissertation. In the abstract, make sure to:
State the main topic and aims of your research
Describe the methods you used
Summarise the main results
State your conclusions
Although the abstract is very short, it's the first part (and sometimes the only part) of your dissertation that people will read, so it's important that you get it right. If you're struggling to write a strong abstract, read our guide on how to write an abstract .
In the table of contents, list all of your chapters and subheadings and their page numbers. The dissertation contents page gives the reader an overview of your structure and helps easily navigate the document.
All parts of your dissertation should be included in the table of contents, including the appendices. You can generate a table of contents automatically in Word.
If you have used a lot of tables and figures in your dissertation, you should itemise them in a numbered list . You can automatically generate this list using the Insert Caption feature in Word.
If you have used a lot of abbreviations in your dissertation, you can include them in an alphabetised list of abbreviations so that the reader can easily look up their meanings.
If you have used a lot of highly specialised terms that will not be familiar to your reader, it might be a good idea to include a glossary . List the terms alphabetically and explain each term with a brief description or definition.
In the introduction, you set up your dissertation's topic, purpose, and relevance, and tell the reader what to expect in the rest of the dissertation. The introduction should:
Establish your research topic , giving necessary background information to contextualise your work
Narrow down the focus and define the scope of the research
Discuss the state of existing research on the topic, showing your work's relevance to a broader problem or debate
Clearly state your objectives and research questions , and indicate how you will answer them
Give an overview of your dissertation's structure
Everything in the introduction should be clear, engaging, and relevant to your research. By the end, the reader should understand the what , why and how of your research. Not sure how? Read our guide on how to write a dissertation introduction .
Before you start on your research, you should have conducted a literature review to gain a thorough understanding of the academic work that already exists on your topic. This means:
Collecting sources (e.g. books and journal articles) and selecting the most relevant ones
Critically evaluating and analysing each source
Drawing connections between them (e.g. themes, patterns, conflicts, gaps) to make an overall point
In the dissertation literature review chapter or section, you shouldn't just summarise existing studies, but develop a coherent structure and argument that leads to a clear basis or justification for your own research. For example, it might aim to show how your research:
Addresses a gap in the literature
Takes a new theoretical or methodological approach to the topic
Proposes a solution to an unresolved problem
Advances a theoretical debate
Builds on and strengthens existing knowledge with new data
The literature review often becomes the basis for a theoretical framework , in which you define and analyse the key theories, concepts and models that frame your research. In this section you can answer descriptive research questions about the relationship between concepts or variables.
The methodology chapter or section describes how you conducted your research, allowing your reader to assess its validity. You should generally include:
The overall approach and type of research (e.g. qualitative, quantitative, experimental, ethnographic)
Your methods of collecting data (e.g. interviews, surveys, archives)
Details of where, when, and with whom the research took place
Your methods of analysing data (e.g. statistical analysis, discourse analysis)
Tools and materials you used (e.g. computer programs, lab equipment)
A discussion of any obstacles you faced in conducting the research and how you overcame them
An evaluation or justification of your methods
Your aim in the methodology is to accurately report what you did, as well as convincing the reader that this was the best approach to answering your research questions or objectives.
Next, you report the results of your research . You can structure this section around sub-questions, hypotheses, or topics. Only report results that are relevant to your objectives and research questions. In some disciplines, the results section is strictly separated from the discussion, while in others the two are combined.
For example, for qualitative methods like in-depth interviews, the presentation of the data will often be woven together with discussion and analysis, while in quantitative and experimental research, the results should be presented separately before you discuss their meaning. If you're unsure, consult with your supervisor and look at sample dissertations to find out the best structure for your research.
In the results section it can often be helpful to include tables, graphs and charts. Think carefully about how best to present your data, and don't include tables or figures that just repeat what you have written  –  they should provide extra information or usefully visualise the results in a way that adds value to your text.
Full versions of your data (such as interview transcripts) can be included as an appendix .
The discussion  is where you explore the meaning and implications of your results in relation to your research questions. Here you should interpret the results in detail, discussing whether they met your expectations and how well they fit with the framework that you built in earlier chapters. If any of the results were unexpected, offer explanations for why this might be. It's a good idea to consider alternative interpretations of your data and discuss any limitations that might have influenced the results.
The discussion should reference other scholarly work to show how your results fit with existing knowledge. You can also make recommendations for future research or practical action.
The dissertation conclusion should concisely answer the main research question, leaving the reader with a clear understanding of your central argument. Wrap up your dissertation with a final reflection on what you did and how you did it. The conclusion often also includes recommendations for research or practice.
In this section, it's important to show how your findings contribute to knowledge in the field and why your research matters. What have you added to what was already known?
You must include full details of all sources that you have cited in a reference list (sometimes also called a works cited list or bibliography). It's important to follow a consistent reference style . Each style has strict and specific requirements for how to format your sources in the reference list.
The most common styles used in UK universities are Harvard referencing and Vancouver referencing . Your department will often specify which referencing style you should use – for example, psychology students tend to use APA style , humanities students often use MHRA , and law students always use OSCOLA . M ake sure to check the requirements, and ask your supervisor if you're unsure.
To save time creating the reference list and make sure your citations are correctly and consistently formatted, you can use our free APA Citation Generator .
Your dissertation itself should contain only essential information that directly contributes to answering your research question. Documents you have used that do not fit into the main body of your dissertation (such as interview transcripts, survey questions or tables with full figures) can be added as appendices .
Is this article helpful?
Other students also liked.
What Is a Dissertation? | 5 Essential Questions to Get Started
What is a Literature Review? | Guide, Template, & Examples
How to Write a Dissertation Proposal | A Step-by-Step Guide
More interesting articles
Checklist: Writing a dissertation
Dissertation & Thesis Outline | Example & Free Templates
Dissertation binding and printing
Dissertation Table of Contents in Word | Instructions & Examples
Dissertation title page
Example Theoretical Framework of a Dissertation or Thesis
Figure & Table Lists | Word Instructions, Template & Examples
How to Choose a Dissertation Topic | 8 Steps to Follow
How to Write a Discussion Section | Tips & Examples
How to Write a Results Section | Tips & Examples
How to Write a Thesis or Dissertation Conclusion
How to Write a Thesis or Dissertation Introduction
How to Write an Abstract | Steps & Examples
How to Write Recommendations in Research | Examples & Tips
List of Abbreviations | Example, Template & Best Practices
Operationalisation | A Guide with Examples, Pros & Cons
Prize-Winning Thesis and Dissertation Examples
Relevance of Your Dissertation Topic | Criteria & Tips
Research Paper Appendix | Example & Templates
Thesis & Dissertation Acknowledgements | Tips & Examples
Thesis & Dissertation Database Examples
What is a Dissertation Preface? | Definition & Examples
What is a Glossary? | Definition, Templates, & Examples
What Is a Research Methodology? | Steps & Tips
What is a Theoretical Framework? | A Step-by-Step Guide
What Is a Thesis? | Ultimate Guide & Examples
USC Libraries
Research Guides
Organizing Your Social Sciences Research Paper
Background Information
Purpose of Guide
Design Flaws to Avoid
Independent and Dependent Variables
Glossary of Research Terms
Reading Research Effectively
Narrowing a Topic Idea
Broadening a Topic Idea
Extending the Timeliness of a Topic Idea
Academic Writing Style
Choosing a Title
Making an Outline
Paragraph Development
Research Process Video Series
Executive Summary
The C.A.R.S. Model
The Research Problem/Question
Theoretical Framework
Citation Tracking
Content Alert Services
Evaluating Sources
Primary Sources
Secondary Sources
Tiertiary Sources
Scholarly vs. Popular Publications
Qualitative Methods
Quantitative Methods
Insiderness
Using Non-Textual Elements
Limitations of the Study
Common Grammar Mistakes
Writing Concisely
Avoiding Plagiarism
Footnotes or Endnotes?
Further Readings
Generative AI and Writing
USC Libraries Tutorials and Other Guides
Bibliography
Background information identifies and describes the history and nature of a well-defined research problem with reference to contextualizing existing literature. The background information should indicate the root of the problem being studied, appropriate context of the problem in relation to theory, research, and/or practice , its scope, and the extent to which previous studies have successfully investigated the problem, noting, in particular, where gaps exist that your study attempts to address. Background information does not replace the literature review section of a research paper; it is intended to place the research problem within a specific context and an established plan for its solution.
Fitterling, Lori. Researching and Writing an Effective Background Section of a Research Paper. Kansas City University of Medicine & Biosciences; Creating a Research Paper: How to Write the Background to a Study. DurousseauElectricalInstitute.com; Background Information: Definition of Background Information. Literary Devices Definition and Examples of Literary Terms.
Importance of Having Enough Background Information
Background information expands upon the key points stated in the beginning of your introduction but is not intended to be the main focus of the paper. It generally supports the question, what is the most important information the reader needs to understand before continuing to read the paper? Sufficient background information helps the reader determine if you have a basic understanding of the research problem being investigated and promotes confidence in the overall quality of your analysis and findings. This information provides the reader with the essential context needed to conceptualize the research problem and its significance before moving on to a more thorough analysis of prior research.
Forms of contextualization included in background information can include describing one or more of the following:
Cultural -- placed within the learned behavior of a specific group or groups of people.
Economic -- of or relating to systems of production and management of material wealth and/or business activities.
Gender -- located within the behavioral, cultural, or psychological traits typically associated with being self-identified as male, female, or other form of gender expression.
Historical -- the time in which something takes place or was created and how the condition of time influences how you interpret it.
Interdisciplinary -- explanation of theories, concepts, ideas, or methodologies borrowed from other disciplines applied to the research problem rooted in a discipline other than the discipline where your paper resides.
Philosophical -- clarification of the essential nature of being or of phenomena as it relates to the research problem.
Physical/Spatial -- reflects the meaning of space around something and how that influences how it is understood.
Political -- concerns the environment in which something is produced indicating it's public purpose or agenda.
Social -- the environment of people that surrounds something's creation or intended audience, reflecting how the people associated with something use and interpret it.
Temporal -- reflects issues or events of, relating to, or limited by time. Concerns past, present, or future contextualization and not just a historical past.
Background information can also include summaries of important research studies . This can be a particularly important element of providing background information if an innovative or groundbreaking study about the research problem laid a foundation for further research or there was a key study that is essential to understanding your arguments. The priority is to summarize for the reader what is known about the research problem before you conduct the analysis of prior research. This is accomplished with a general summary of the foundational research literature [with citations] that document findings that inform your study's overall aims and objectives.
NOTE : Research studies cited as part of the background information of your introduction should not include very specific, lengthy explanations. This should be discussed in greater detail in your literature review section. If you find a study requiring lengthy explanation, consider moving it to the literature review section.
ANOTHER NOTE : In some cases, your paper's introduction only needs to introduce the research problem, explain its significance, and then describe a road map for how you are going to address the problem; the background information basically forms the introduction part of your literature review. That said, while providing background information is not required, including it in the introduction is a way to highlight important contextual information that could otherwise be hidden or overlooked by the reader if placed in the literature review section.
Background of the Problem Section: What do you Need to Consider? Anonymous. Harvard University; Hopkins, Will G. How to Write a Research Paper. SPORTSCIENCE, Perspectives/Research Resources. Department of Physiology and School of Physical Education, University of Otago, 1999; Green, L. H. How to Write the Background/Introduction Section. Physics 499 Powerpoint slides. University of Illinois; Woodall, W. Gill. Writing the Background and Significance Section. Senior Research Scientist and Professor of Communication. Center on Alcoholism, Substance Abuse, and Addictions. University of New Mexico.
Structure and Writing Style
Providing background information in the introduction of a research paper serves as a bridge that links the reader to the research problem . Precisely how long and in-depth this bridge should be is largely dependent upon how much information you think the reader will need to know in order to fully understand the problem being discussed and to appreciate why the issues you are investigating are important.
From another perspective, the length and detail of background information also depends on the degree to which you need to demonstrate to your professor how much you understand the research problem. Keep this in mind because providing pertinent background information can be an effective way to demonstrate that you have a clear grasp of key issues, debates, and concepts related to your overall study.
The structure and writing style of your background information can vary depending upon the complexity of your research and/or the nature of the assignment. However, in most cases it should be limited to only one to two paragraphs in your introduction.
Given this, here are some questions to consider while writing this part of your introduction :
Are there concepts, terms, theories, or ideas that may be unfamiliar to the reader and, thus, require additional explanation?
Are there historical elements that need to be explored in order to provide needed context, to highlight specific people, issues, or events, or to lay a foundation for understanding the emergence of a current issue or event?
Are there theories, concepts, or ideas borrowed from other disciplines or academic traditions that may be unfamiliar to the reader and therefore require further explanation?
Is there a key study or small set of studies that set the stage for understanding the topic and frames why it is important to conduct further research on the topic?
Y our study uses a method of analysis never applied before;
Your study investigates a very esoteric or complex research problem;
Your study introduces new or unique variables that need to be taken into account ; or,
Your study relies upon analyzing unique texts or documents, such as, archival materials or primary documents like diaries or personal letters that do not represent the established body of source literature on the topic?
Almost all introductions to a research problem require some contextualizing, but the scope and breadth of background information varies depending on your assumption about the reader's level of prior knowledge . However, despite this assessment, background information should be brief and succinct and sets the stage for the elaboration of critical points or in-depth discussion of key issues in the literature review section of your paper.
Background of the Problem Section: What do you Need to Consider? Anonymous. Harvard University; Hopkins, Will G. How to Write a Research Paper. SPORTSCIENCE, Perspectives/Research Resources. Department of Physiology and School of Physical Education, University of Otago, 1999; Green, L. H. How to Write the Background/Introduction Section. Physics 499 Powerpoint slides. University of Illinois; Woodall, W. Gill. Writing the Background and Significance Section. Senior Research Scientist and Professor of Communication. Center on Alcoholism, Substance Abuse, and Addictions. University of New Mexico.
Writing Tip
Background Information vs. the Literature Review
Incorporating background information into the introduction is intended to provide the reader with critical information about the topic being studied, such as, highlighting and expanding upon foundational studies conducted in the past, describing important historical events that inform why and in what ways the research problem exists, defining key components of your study [concepts, people, places, phenomena] and/or placing the research problem within a particular context. Although introductory background information can often blend into the literature review portion of the paper, essential background information should not be considered a substitute for a comprehensive review and synthesis of relevant research literature.
Hart, Cris. Doing a Literature Review: Releasing the Social Science Research Imagination . Thousand Oaks, CA: Sage, 1998.
<< Previous: The C.A.R.S. Model
Next: The Research Problem/Question >>
Last Updated: Oct 10, 2023 1:30 PM
URL: https://libguides.usc.edu/writingguide
Have a language expert improve your writing
Run a free plagiarism check in 10 minutes, generate accurate citations for free.
Knowledge Base
Research paper
Writing a Research Paper Introduction | Step-by-Step Guide
Published on September 24, 2022 by Jack Caulfield . Revised on March 27, 2023.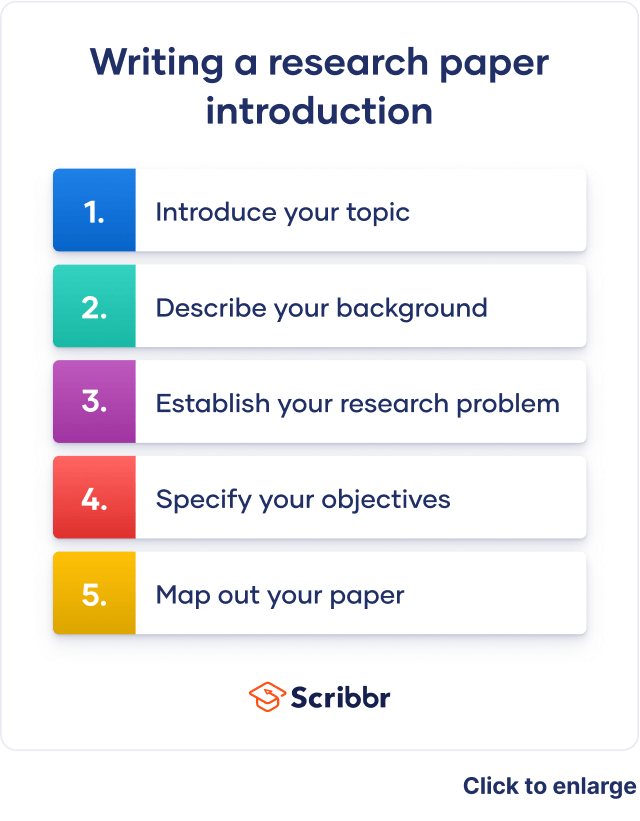 The introduction to a research paper is where you set up your topic and approach for the reader. It has several key goals:
Present your topic and get the reader interested
Provide background or summarize existing research
Position your own approach
Detail your specific research problem and problem statement
Give an overview of the paper's structure
The introduction looks slightly different depending on whether your paper presents the results of original empirical research or constructs an argument by engaging with a variety of sources.
Table of contents
Step 1: introduce your topic, step 2: describe the background, step 3: establish your research problem, step 4: specify your objective(s), step 5: map out your paper, research paper introduction examples, frequently asked questions about the research paper introduction.
The first job of the introduction is to tell the reader what your topic is and why it's interesting or important. This is generally accomplished with a strong opening hook.
The hook is a striking opening sentence that clearly conveys the relevance of your topic. Think of an interesting fact or statistic, a strong statement, a question, or a brief anecdote that will get the reader wondering about your topic.
For example, the following could be an effective hook for an argumentative paper about the environmental impact of cattle farming:
A more empirical paper investigating the relationship of Instagram use with body image issues in adolescent girls might use the following hook:
Don't feel that your hook necessarily has to be deeply impressive or creative. Clarity and relevance are still more important than catchiness. The key thing is to guide the reader into your topic and situate your ideas.
Receive feedback on language, structure, and formatting
Professional editors proofread and edit your paper by focusing on:
Academic style
Vague sentences
Style consistency
See an example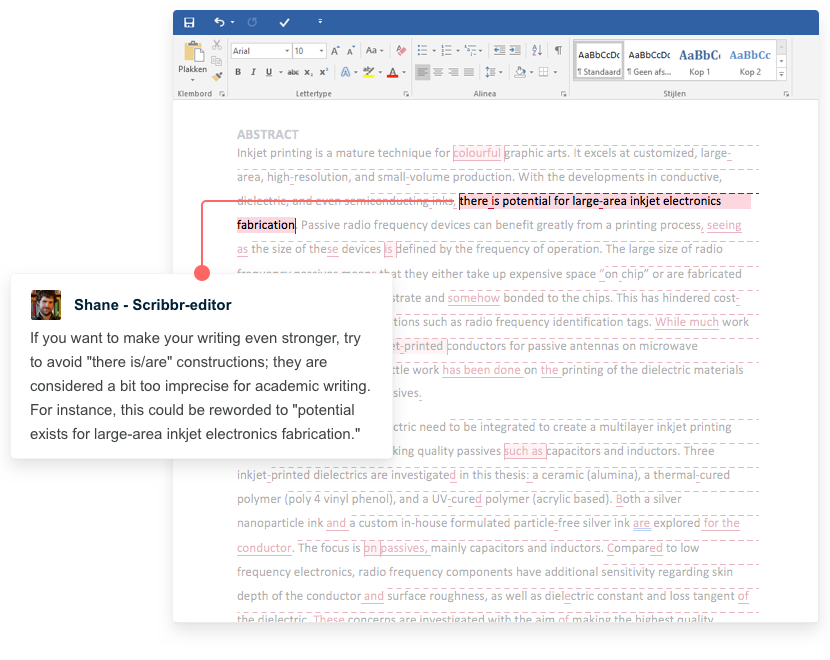 This part of the introduction differs depending on what approach your paper is taking.
In a more argumentative paper, you'll explore some general background here. In a more empirical paper, this is the place to review previous research and establish how yours fits in.
Argumentative paper: Background information
After you've caught your reader's attention, specify a bit more, providing context and narrowing down your topic.
Provide only the most relevant background information. The introduction isn't the place to get too in-depth; if more background is essential to your paper, it can appear in the body .
Empirical paper: Describing previous research
For a paper describing original research, you'll instead provide an overview of the most relevant research that has already been conducted. This is a sort of miniature literature review —a sketch of the current state of research into your topic, boiled down to a few sentences.
This should be informed by genuine engagement with the literature. Your search can be less extensive than in a full literature review, but a clear sense of the relevant research is crucial to inform your own work.
Begin by establishing the kinds of research that have been done, and end with limitations or gaps in the research that you intend to respond to.
The next step is to clarify how your own research fits in and what problem it addresses.
Argumentative paper: Emphasize importance
In an argumentative research paper, you can simply state the problem you intend to discuss, and what is original or important about your argument.
Empirical paper: Relate to the literature
In an empirical research paper, try to lead into the problem on the basis of your discussion of the literature. Think in terms of these questions:
What research gap is your work intended to fill?
What limitations in previous work does it address?
What contribution to knowledge does it make?
You can make the connection between your problem and the existing research using phrases like the following.
Now you'll get into the specifics of what you intend to find out or express in your research paper.
The way you frame your research objectives varies. An argumentative paper presents a thesis statement, while an empirical paper generally poses a research question (sometimes with a hypothesis as to the answer).
Argumentative paper: Thesis statement
The thesis statement expresses the position that the rest of the paper will present evidence and arguments for. It can be presented in one or two sentences, and should state your position clearly and directly, without providing specific arguments for it at this point.
Empirical paper: Research question and hypothesis
The research question is the question you want to answer in an empirical research paper.
Present your research question clearly and directly, with a minimum of discussion at this point. The rest of the paper will be taken up with discussing and investigating this question; here you just need to express it.
A research question can be framed either directly or indirectly.
This study set out to answer the following question: What effects does daily use of Instagram have on the prevalence of body image issues among adolescent girls?
We investigated the effects of daily Instagram use on the prevalence of body image issues among adolescent girls.
If your research involved testing hypotheses , these should be stated along with your research question. They are usually presented in the past tense, since the hypothesis will already have been tested by the time you are writing up your paper.
For example, the following hypothesis might respond to the research question above:
Here's why students love Scribbr's proofreading services
Discover proofreading & editing
The final part of the introduction is often dedicated to a brief overview of the rest of the paper.
In a paper structured using the standard scientific "introduction, methods, results, discussion" format, this isn't always necessary. But if your paper is structured in a less predictable way, it's important to describe the shape of it for the reader.
If included, the overview should be concise, direct, and written in the present tense.
This paper will first discuss several examples of survey-based research into adolescent social media use, then will go on to …
This paper first discusses several examples of survey-based research into adolescent social media use, then goes on to …
Full examples of research paper introductions are shown in the tabs below: one for an argumentative paper, the other for an empirical paper.
Argumentative paper
Empirical paper
Are cows responsible for climate change? A recent study (RIVM, 2019) shows that cattle farmers account for two thirds of agricultural nitrogen emissions in the Netherlands. These emissions result from nitrogen in manure, which can degrade into ammonia and enter the atmosphere. The study's calculations show that agriculture is the main source of nitrogen pollution, accounting for 46% of the country's total emissions. By comparison, road traffic and households are responsible for 6.1% each, the industrial sector for 1%. While efforts are being made to mitigate these emissions, policymakers are reluctant to reckon with the scale of the problem. The approach presented here is a radical one, but commensurate with the issue. This paper argues that the Dutch government must stimulate and subsidize livestock farmers, especially cattle farmers, to transition to sustainable vegetable farming. It first establishes the inadequacy of current mitigation measures, then discusses the various advantages of the results proposed, and finally addresses potential objections to the plan on economic grounds.
The rise of social media has been accompanied by a sharp increase in the prevalence of body image issues among women and girls. This correlation has received significant academic attention: Various empirical studies have been conducted into Facebook usage among adolescent girls (Tiggermann & Slater, 2013; Meier & Gray, 2014). These studies have consistently found that the visual and interactive aspects of the platform have the greatest influence on body image issues. Despite this, highly visual social media (HVSM) such as Instagram have yet to be robustly researched. This paper sets out to address this research gap. We investigated the effects of daily Instagram use on the prevalence of body image issues among adolescent girls. It was hypothesized that daily Instagram use would be associated with an increase in body image concerns and a decrease in self-esteem ratings.
The introduction of a research paper includes several key elements:
A hook to catch the reader's interest
Relevant background on the topic
Details of your research problem
and your problem statement
A thesis statement or research question
Sometimes an overview of the paper
Don't feel that you have to write the introduction first. The introduction is often one of the last parts of the research paper you'll write, along with the conclusion.
This is because it can be easier to introduce your paper once you've already written the body ; you may not have the clearest idea of your arguments until you've written them, and things can change during the writing process .
The way you present your research problem in your introduction varies depending on the nature of your research paper . A research paper that presents a sustained argument will usually encapsulate this argument in a thesis statement .
A research paper designed to present the results of empirical research tends to present a research question that it seeks to answer. It may also include a hypothesis —a prediction that will be confirmed or disproved by your research.
Cite this Scribbr article
If you want to cite this source, you can copy and paste the citation or click the "Cite this Scribbr article" button to automatically add the citation to our free Citation Generator.
Caulfield, J. (2023, March 27). Writing a Research Paper Introduction | Step-by-Step Guide. Scribbr. Retrieved November 3, 2023, from https://www.scribbr.com/research-paper/research-paper-introduction/
Is this article helpful?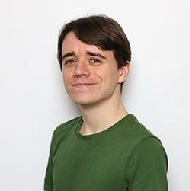 Jack Caulfield
Other students also liked, writing strong research questions | criteria & examples, writing a research paper conclusion | step-by-step guide, research paper format | apa, mla, & chicago templates, what is your plagiarism score.
How to Write a Dissertation: Step-by-Step Guide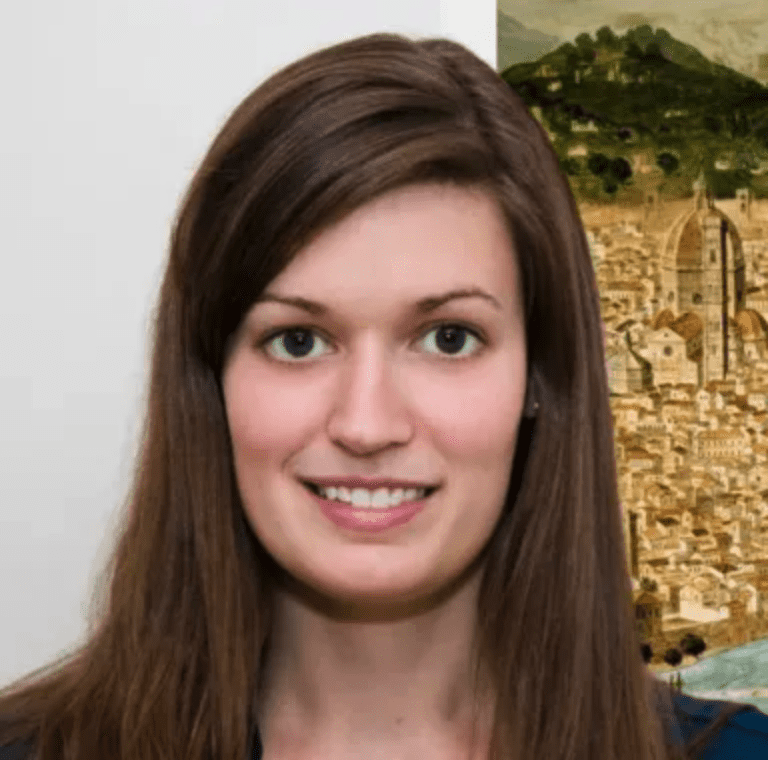 Editor & Writer
www.bestcolleges.com is an advertising-supported site. Featured or trusted partner programs and all school search, finder, or match results are for schools that compensate us. This compensation does not influence our school rankings, resource guides, or other editorially-independent information published on this site.
Turn Your Dreams Into Reality
Take our quiz and we'll do the homework for you! Compare your school matches and apply to your top choice today.
Doctoral students write and defend dissertations to earn their degrees.
Most dissertations range from 100-300 pages, depending on the field.
Taking a step-by-step approach can help students write their dissertations.
Whether you're considering a doctoral program or you recently passed your comprehensive exams, you've probably wondered how to write a dissertation. Researching, writing, and defending a dissertation represents a major step in earning a doctorate.
But what is a dissertation exactly? A dissertation is an original work of scholarship that contributes to the field. Doctoral candidates often spend 1-3 years working on their dissertations. And many dissertations top 200 or more pages.
Starting the process on the right foot can help you complete a successful dissertation. Breaking down the process into steps may also make it easier to finish your dissertation.
How to Write a Dissertation in 12 Steps
A dissertation demonstrates mastery in a subject. But how do you write a dissertation? Here are 12 steps to successfully complete a dissertation.
Choose a Topic
It sounds like an easy step, but choosing a topic will play an enormous role in the success of your dissertation. In some fields, your dissertation advisor will recommend a topic. In other fields, you'll develop a topic on your own.
Read recent work in your field to identify areas for additional scholarship. Look for holes in the literature or questions that remain unanswered.
After coming up with a few areas for research or questions, carefully consider what's feasible with your resources. Talk to your faculty advisor about your ideas and incorporate their feedback.
Conduct Preliminary Research
Before starting a dissertation, you'll need to conduct research. Depending on your field, that might mean visiting archives, reviewing scholarly literature , or running lab tests.
Use your preliminary research to hone your question and topic. Take lots of notes, particularly on areas where you can expand your research.
Read Secondary Literature
A dissertation demonstrates your mastery of the field. That means you'll need to read a large amount of scholarship on your topic. Dissertations typically include a literature review section or chapter.
Create a list of books, articles, and other scholarly works early in the process, and continue to add to your list. Refer to the works cited to identify key literature. And take detailed notes to make the writing process easier.
Write a Research Proposal
In most doctoral programs, you'll need to write and defend a research proposal before starting your dissertation.
The length and format of your proposal depend on your field. In many fields, the proposal will run 10-20 pages and include a detailed discussion of the research topic, methodology, and secondary literature.
Your faculty advisor will provide valuable feedback on turning your proposal into a dissertation.
Research, Research, Research
Doctoral dissertations make an original contribution to the field, and your research will be the basis of that contribution.
The form your research takes will depend on your academic discipline. In computer science, you might analyze a complex dataset to understand machine learning. In English, you might read the unpublished papers of a poet or author. In psychology, you might design a study to test stress responses. And in education, you might create surveys to measure student experiences.
Work closely with your faculty advisor as you conduct research. Your advisor can often point you toward useful resources or recommend areas for further exploration.
Look for Dissertation Examples
Writing a dissertation can feel overwhelming. Most graduate students have written seminar papers or a master's thesis. But a dissertation is essentially like writing a book.
Looking at examples of dissertations can help you set realistic expectations and understand what your discipline wants in a successful dissertation. Ask your advisor if the department has recent dissertation examples. Or use a resource like ProQuest Dissertations to find examples.
Doctoral candidates read a lot of monographs and articles, but they often do not read dissertations. Reading polished scholarly work, particularly critical scholarship in your field, can give you an unrealistic standard for writing a dissertation.
Write Your Body Chapters
By the time you sit down to write your dissertation, you've already accomplished a great deal. You've chosen a topic, defended your proposal, and conducted research. Now it's time to organize your work into chapters.
As with research, the format of your dissertation depends on your field. Your department will likely provide dissertation guidelines to structure your work. In many disciplines, dissertations include chapters on the literature review, methodology, and results. In other disciplines, each chapter functions like an article that builds to your overall argument.
Start with the chapter you feel most confident in writing. Expand on the literature review in your proposal to provide an overview of the field. Describe your research process and analyze the results.
Meet With Your Advisor
Throughout the dissertation process, you should meet regularly with your advisor. As you write chapters, send them to your advisor for feedback. Your advisor can help identify issues and suggest ways to strengthen your dissertation.
Staying in close communication with your advisor will also boost your confidence for your dissertation defense. Consider sharing material with other members of your committee as well.
Write Your Introduction and Conclusion
It seems counterintuitive, but it's a good idea to write your introduction and conclusion last . Your introduction should describe the scope of your project and your intervention in the field.
Many doctoral candidates find it useful to return to their dissertation proposal to write the introduction. If your project evolved significantly, you will need to reframe the introduction. Make sure you provide background information to set the scene for your dissertation. And preview your methodology, research aims, and results.
The conclusion is often the shortest section. In your conclusion, sum up what you've demonstrated, and explain how your dissertation contributes to the field.
Edit Your Draft
You've completed a draft of your dissertation. Now, it's time to edit that draft.
For some doctoral candidates, the editing process can feel more challenging than researching or writing the dissertation. Most dissertations run a minimum of 100-200 pages , with some hitting 300 pages or more.
When editing your dissertation, break it down chapter by chapter. Go beyond grammar and spelling to make sure you communicate clearly and efficiently. Identify repetitive areas and shore up weaknesses in your argument.
Incorporate Feedback
Writing a dissertation can feel very isolating. You're focused on one topic for months or years, and you're often working alone. But feedback will strengthen your dissertation.
You will receive feedback as you write your dissertation, both from your advisor and other committee members. In many departments, doctoral candidates also participate in peer review groups to provide feedback.
Outside readers will note confusing sections and recommend changes. Make sure you incorporate the feedback throughout the writing and editing process.
Defend Your Dissertation
Congratulations — you made it to the dissertation defense! Typically, your advisor will not let you schedule the defense unless they believe you will pass. So consider the defense a culmination of your dissertation process rather than a high-stakes examination.
The format of your defense depends on the department. In some fields, you'll present your research. In other fields, the defense will consist of an in-depth discussion with your committee.
Walk into your defense with confidence. You're now an expert in your topic. Answer questions concisely and address any weaknesses in your study. Once you pass the defense, you'll earn your doctorate.
Writing a dissertation isn't easy — only around 55,000 students earned a Ph.D. in 2020, according to the National Center for Science and Engineering Statistics. However, it is possible to successfully complete a dissertation by breaking down the process into smaller steps.
Frequently Asked Questions About Dissertations
What is a dissertation.
A dissertation is a substantial research project that contributes to your field of study. Graduate students write a dissertation to earn their doctorate.
The format and content of a dissertation vary widely depending on the academic discipline. Doctoral candidates work closely with their faculty advisor to complete and defend the dissertation, a process that typically takes 1-3 years.
How long is a dissertation?
The length of a dissertation varies by field. Harvard's graduate school says most dissertations fall between 100-300 pages .
Doctoral candidate Marcus Beck analyzed the length of University of Minnesota dissertations by discipline and found that history produces the longest dissertations, with an average of nearly 300 pages, while mathematics produces the shortest dissertations at just under 100 pages.
What's the difference between a dissertation vs. a thesis?
Dissertations and theses demonstrate academic mastery at different levels. In U.S. graduate education, master's students typically write theses, while doctoral students write dissertations. The terms are reversed in the British system.
In the U.S., a dissertation is longer, more in-depth, and based on more research than a thesis. Doctoral candidates write a dissertation as the culminating research project of their degree. Undergraduates and master's students may write shorter theses as part of their programs.
Explore More College Resources
How to write an effective thesis statement.
How to Write a Research Paper: 11-Step Guide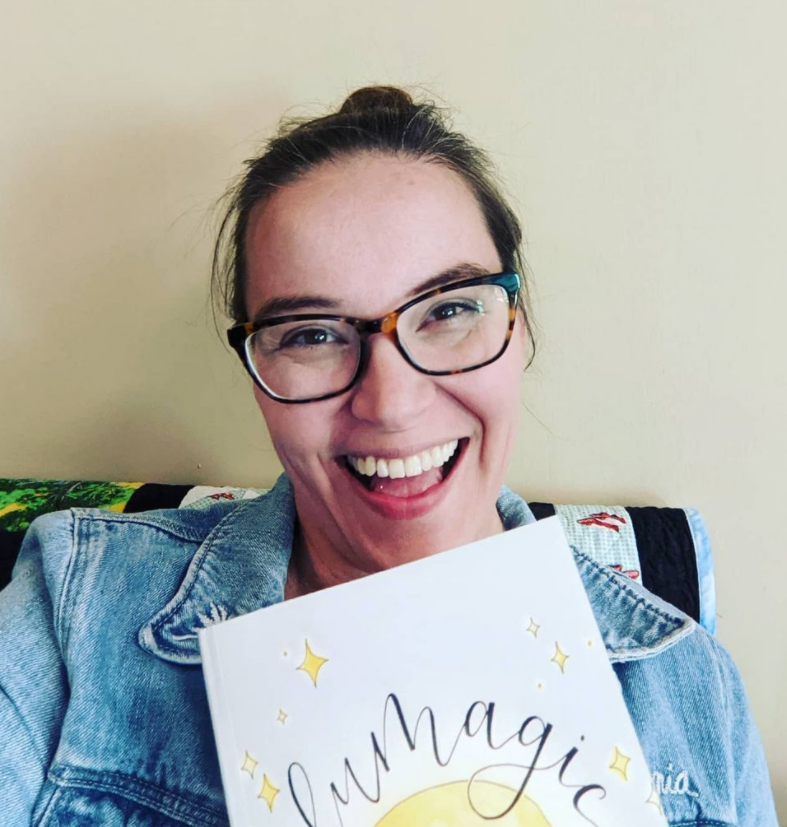 How to Write a History Essay, According to a History Professor
BestColleges.com is an advertising-supported site. Featured or trusted partner programs and all school search, finder, or match results are for schools that compensate us. This compensation does not influence our school rankings, resource guides, or other editorially-independent information published on this site.
Compare Your School Options
View the most relevant schools for your interests and compare them by tuition, programs, acceptance rate, and other factors important to finding your college home.
What Is Background in a Research Paper?
So you have carefully written your research paper and probably ran it through your colleagues ten to fifteen times. While there are many elements to a good research article, one of the most important elements for your readers is the background of your study. The background of your study will provide context to the information discussed throughout the research paper. Background information may include both important and relevant studies. This is particularly important if a study either supports or refutes your thesis.
In addition, the background of the study will discuss your problem statement, rationale, and research questions. It links introduction to your research topic and ensures a logical flow of ideas.  Thus, it helps readers understand your reasons for conducting the study.
Providing Background Information
The reader should be able to understand your topic and its importance. The length and detail of your background also depend on the degree to which you need to demonstrate your understanding of the topic. Paying close attention to the following questions will help you in writing the background information in your research paper:
Are there any theories, concepts, terms, and ideas that may be unfamiliar to the target audience and will require you to provide any additional explanation?
Any historical data that need to be shared in order to provide context on why the current issue emerged?
Are there any concepts that may have been borrowed from other disciplines that may be unfamiliar to the reader and need an explanation?
Is the research study unique for which additional explanation is needed? For instance, you may have used a completely new method
What Makes the Introduction Different from the Background?
Your introduction is different from your background in a number of ways.
The introduction contains preliminary data about your topic that the reader will most likely read , whereas the background clarifies the importance of the paper.
The background of your study discusses in depth about the topic, whereas the introduction only gives an overview.
The introduction should end with your research questions, aims, and objectives, whereas your background should not (except in some cases where your background is integrated into your introduction). For instance, the C.A.R.S. ( Creating a Research Space ) model, created by John Swales is based on his analysis of journal articles. This model attempts to explain and describe the organizational pattern of writing the introduction in social sciences.
Related: Ready with the background and searching for more information on journal ranking? Check this infographic on the SCImago Journal Rank today!
Points to Note
Your background should begin with defining a topic and audience. It is important that you identify which topic you need to review and what your audience already knows about the topic. You should proceed by searching and researching the relevant literature. In this case, it is advisable to keep track of the search terms you used and the articles that you downloaded. It is helpful to use one of the research paper management systems such as Papers, Mendeley, Evernote, or Sente. Next, it is helpful to take notes while reading. Be careful when copying quotes verbatim and make sure to put them in quotation marks and cite the sources. In addition, you should keep your background focused but balanced enough so that it is relevant to a broader audience. Aside from these, your background should be critical, consistent, and logically structured.
Writing the background of your study should not be an overly daunting task. Many guides that can help you organize your thoughts as you write the background. The background of the study is the key to introduce your audience to your research topic and should be done with strong knowledge and thoughtful writing.
The background of a research paper typically ranges from one to two paragraphs, summarizing the relevant literature and context of the study. It should be concise, providing enough information to contextualize the research problem and justify the need for the study. Journal instructions about any word count limits should be kept in mind while deciding on the length of the final content.
The background of a research paper provides the context and relevant literature to understand the research problem, while the introduction also introduces the specific research topic, states the research objectives, and outlines the scope of the study. The background focuses on the broader context, whereas the introduction focuses on the specific research project and its objectives.
When writing the background for a study, start by providing a brief overview of the research topic and its significance in the field. Then, highlight the gaps in existing knowledge or unresolved issues that the study aims to address. Finally, summarize the key findings from relevant literature to establish the context and rationale for conducting the research, emphasizing the need and importance of the study within the broader academic landscape.
The background in a research paper is crucial as it sets the stage for the study by providing essential context and rationale. It helps readers understand the significance of the research problem and its relevance in the broader field. By presenting relevant literature and highlighting gaps, the background justifies the need for the study, building a strong foundation for the research and enhancing its credibility.
The presentation very informative
It is really educative. I love the workshop. It really motivated me into writing my first paper for publication.
an interesting clue here, thanks.
thanks for the answers.
Good and interesting explanation. Thanks
Thank you for good presentation.
Hi Adam, we are glad to know that you found our article beneficial
The background of the study is the key to introduce your audience to YOUR research topic.
Awesome. Exactly what i was looking forwards to 😉
Hi Maryam, we are glad to know that you found our resource useful.
my understanding of 'Background of study' has been elevated.
Hi Peter, we are glad to know that our article has helped you get a better understanding of the background in a research paper.
thanks to give advanced information
Hi Shimelis, we are glad to know that you found the information in our article beneficial.
When i was studying it is very much hard for me to conduct a research study and know the background because my teacher in practical research is having a research so i make it now so that i will done my research
Very informative……….Thank you.
The confusion i had before, regarding an introduction and background to a research work is now a thing of the past. Thank you so much.
Thanks for your help…
Thanks for your kind information about the background of a research paper.
Thanks for the answer
Very informative. I liked even more when the difference between background and introduction was given. I am looking forward to learning more from this site. I am in Botswana
Hello, I am Benoît from Central African Republic. Right now I am writing down my research paper in order to get my master degree in British Literature. Thank you very much for posting all this information about the background of the study. I really appreciate. Thanks!
Rate this article Cancel Reply
Your email address will not be published.
Enago Academy's Most Popular
Infographic
Manuscripts & Grants
Reporting Research
Trending Now
Can AI Tools Prepare a Research Manuscript From Scratch? — A comprehensive guide
As technology continues to advance, the question of whether artificial intelligence (AI) tools can prepare…
Abstract Vs. Introduction — Do you know the difference?
Ross wants to publish his research. Feeling positive about his research outcomes, he begins to…
Old Webinars
Webinar Mobile App
Demystifying Research Methodology With Field Experts
Choosing research methodology Research design and methodology Evidence-based research approach How RAxter can assist researchers
Manuscript Preparation
Publishing Research
How to Choose Best Research Methodology for Your Study
Successful research conduction requires proper planning and execution. While there are multiple reasons and aspects…
Top 5 Key Differences Between Methods and Methodology
While burning the midnight oil during literature review, most researchers do not realize that the…
How to Draft the Acknowledgment Section of a Manuscript
Discussion Vs. Conclusion: Know the Difference Before Drafting Manuscripts
Sign-up to read more
Subscribe for free to get unrestricted access to all our resources on research writing and academic publishing including:
2000+ blog articles
50+ Webinars
10+ Expert podcasts
50+ Infographics
10+ Checklists
Research Guides
We hate spam too. We promise to protect your privacy and never spam you.
I am looking for Editing/ Proofreading services for my manuscript Tentative date of next journal submission:
According to you, which is/are the major drawbacks in making open access initiatives sustainable?

UNITED STATES
台灣 (TAIWAN)
TÜRKIYE (TURKEY)
Academic Editing Services
- Research Paper
- Journal Manuscript
- Dissertation
- College & University Assignments
Admissions Editing Services
- Application Essay
- Personal Statement
- Recommendation Letter
- Cover Letter
- CV/Resume
Business Editing Services
- Business Documents
- Report & Brochure
- Website & Blog
Writer Editing Services
- Script & Screenplay
Our Editors
Client Reviews
Editing & Proofreading Prices
Wordvice Points
Partner Discount
Plagiarism Checker
APA Citation Generator
MLA Citation Generator
Chicago Citation Generator
Vancouver Citation Generator
- APA Style
- MLA Style
- Chicago Style
- Vancouver Style
Writing & Editing Guide
Academic Resources
Admissions Resources
What is the Background of the Study and How to Write It
What is the Background of the Study in Research?
The background of the study is the first section of a research paper and gives context surrounding the research topic. The background explains to the reader where your research journey started, why you got interested in the topic, and how you developed the research question that you will later specify. That means that you first establish the context of the research you did with a general overview of the field or topic and then present the key issues that drove your decision to study the specific problem you chose.
Once the reader understands where you are coming from and why there was indeed a need for the research you are going to present in the following—because there was a gap in the current research, or because there is an obvious problem with a currently used process or technology—you can proceed with the formulation of your research question and summarize how you are going to address it in the rest of your manuscript.
Why is the Background of the Study Important?
No matter how surprising and important the findings of your study are, if you do not provide the reader with the necessary background information and context, they will not be able to understand your reasons for studying the specific problem you chose and why you think your study is relevant. And more importantly, an editor who does not share your enthusiasm for your work (because you did not fill them in on all the important details) will very probably not even consider your manuscript worthy of their and the reviewers' time and will immediately send it back to you.
To avoid such desk rejections , you need to make sure you pique the reader's interest and help them understand the contribution of your work to the specific field you study, the more general research community, or the public. Introducing the study background is crucial to setting the scene for your readers.
Table of Contents:
What is "Background Information" in a Research Paper?
What Should the Background of a Research Paper Include?
Where Does the Background Section Go in Your Paper?
Background of the Study Structure
Before writing your study background, it is essential to understand what to include. The following elements should all be included in the background and are presented in greater detail in the next section:
A general overview of the topic and why it is important (overlaps with establishing the "importance of the topic" in the Introduction)
The current state of the research on the topic or on related topics in the field
Controversies about current knowledge or specific past studies that undergird your research methodology
Any claims or assumptions that have been made by researchers, institutions, or politicians that might need to be clarified
Methods and techniques used in the study or from which your study deviated in some way
Presenting the Study Background
As you begin introducing your background, you first need to provide a general overview and include the main issues concerning the topic. Depending on whether you do "basic" (with the aim of providing further knowledge) or "applied" research (to establish new techniques, processes, or products), this is either a literature review that summarizes all relevant earlier studies in the field or a description of the process (e.g., vote counting) or practice (e.g., diagnosis of a specific disease) that you think is problematic or lacking and needs a solution.
Example s of a general overview
If you study the function of a Drosophila gene, for example, you can explain to the reader why and for whom the study of fly genetics is relevant, what is already known and established, and where you see gaps in the existing literature. If you investigated how the way universities have transitioned into online teaching since the beginning of the Covid-19 pandemic has affected students' learning progress, then you need to present a summary of what changes have happened around the world, what the effects of those changes have been so far, and where you see problems that need to be addressed. Note that you need to provide sources for every statement and every claim you make here, to establish a solid foundation of knowledge for your own study.
Describing the current state of knowledge
When the reader understands the main issue(s), you need to fill them in more specifically on the current state of the field (in basic research) or the process/practice/product use you describe (in practical/applied research). Cite all relevant studies that have already reported on the Drosophila gene you are interested in, have failed to reveal certain functions of it, or have suggested that it might be involved in more processes than we know so far. Or list the reports from the education ministries of the countries you are interested in and highlight the data that shows the need for research into the effects of the Corona-19 pandemic on teaching and learning.
Discussing controversies, claims, and assumptions
Are there controversies regarding your topic of interest that need to be mentioned and/or addressed? For example, if your research topic involves an issue that is politically hot, you can acknowledge this here. Have any earlier claims or assumptions been made, by other researchers, institutions, or politicians, that you think need to be clarified?
Mentioning methodologies and approaches
While putting together these details, you also need to mention methodologies : What methods/techniques have been used so far to study what you studied and why are you going to either use the same or a different approach? Are any of the methods included in the literature review flawed in such a way that your study takes specific measures to correct or update? While you shouldn't spend too much time here justifying your methods (this can be summarized briefly in the rationale of the study at the end of the Introduction and later in the Discussion section), you can engage with the crucial methods applied in previous studies here first.
When you have established the background of the study of your research paper in such a logical way, then the reader should have had no problem following you from the more general information you introduced first to the specific details you added later. You can now easily lead over to the relevance of your research, explain how your work fits into the bigger picture, and specify the aims and objectives of your study. This latter part is usually considered the " statement of the problem " of your study. Without a solid research paper background, this statement will come out of nowhere for the reader and very probably raise more questions than you were planning to answer.
Where does the study background section go in a paper?
Unless you write a research proposal or some kind of report that has a specific "Background" chapter, the background of your study is the first part of your introduction section . This is where you put your work in context and provide all the relevant information the reader needs to follow your rationale. Make sure your background has a logical structure and naturally leads into the statement of the problem at the very end of the introduction so that you bring everything together for the reader to judge the relevance of your work and the validity of your approach before they dig deeper into the details of your study in the methods section .
Consider Receiving Professional Editing Services
Now that you know how to write a background section for a research paper, you might be interested in our automated text editor at wordvice.ai. And be sure to receive professional editing services , including academic editing and proofreading , before submitting your manuscript to journals. On the Wordvice academic resources website, you can also find many more articles and other resources that can help you with writing the other parts of your research paper , with making a research paper outline before you put everything together, or with writing an effective cover letter once you are ready to submit.

Full Dissertation Samples and Examples
Students often face difficulty in starting their dissertations. One way to cater to this problem is to look at samples of full dissertations available online. We understand this problem. Therefore, our professionals have curated expert full dissertation examples for students to get inspired by and start working on their own dissertations.
Full Dissertation Sample
Discipline: Economics
Quality: 1st / 78%
Discipline: Business
Quality: 1st / 74%
Discipline: Big Data
Quality: 2:1 / 68%
Undergraduate
Discipline: Engineering Management
Quality: 2:1 / 69%
Discipline: Business Management
Discipline: Project Management
Quality: 1st / 73%
Discipline: Physiotherapy
Quality: 1st / 79%
Discipline: Marketing
Quality: 1st / 76%
Discipline: HRM
Discipline: Civil Engineering
Theism and Ultimate Explanation of the Existence of God" against ….
Dissertation
Extraversion and Occupational Choice
Feeding and resource buffers in ccpm and the impact of their use …..
Project Management
Impact of the Global Financial Crisis 2008-2009 on the UK ….
Material selection for innovative design of automotive component.
Engineering
Cognitive Process of Entrepreneurs in the Examination ….
Entrepreneurship
The Impact of Gender on Purchase Decision and Buying Behaviour ….
The leadership styles of successful project managers …., why manchester united football club has been one of the most successful sports …., investigating the impact of employee engagement on organisational performance…., should countries implement a constitutional court for fundamental rights breaches, optimising global supply chain operations: a collection of undergraduate dissertation samples.
Supply Chain
Newspaper coverage of refugees from Mainland China between 1937 and 1941 in Hong Kong
Our full dissetation features, customised dissertations.
These examples of a full dissertation are just for reference. We provide work based on your requirements.
Expert Writers
We have professional dissertation writers in each field to complete your dissertations.
Quality Control
These expert full dissertation examples showcase the quality of work that can be expected from us.
Plagiarism Free
We ensure that our content is 100% plagiarism free and checked with paid tools.
Proofreading
The dissertations are proofread by professionals to remove any errors before delivery.
We set our prices according to the affordability of the majority of students so everyone can avail.
Loved by over 100,000 students
Thousands of students have used Research Prospect academic support services to improve their grades. Why are you waiting?

"I was having the hardest time starting my dissertation. I went online and checked their full dissertation samples. It helped me a lot! "

Law Student
"Trusting someone with your work is hard. I wanted a reliable resource. I saw their full dissertation samples and immediately placed my order. "

Literature Student
What is a Dissertation?
A dissertation is a complex and comprehensive academic project students must complete towards the end of their degree programme. It requires deep independent research on a topic approved by your tutor. A dissertation contains five chapters – introduction, literature review, methodology, discussion, and conclusion. This is the standard structure for a dissertation unless stated otherwise by your tutor or institution.
Writing a Dissertation Proposal
After selecting a topic, the next step is preparing a proposal. A dissertation proposal is a plan or outline of the research you intend to conduct. It gives a background to the topic, lays out your research aims and objectives, and gives details of the research methodology you intend to use.
If your university accepts your proposal, you can start work on the dissertation paper. If it's not accepted at first, make amendments to the proposal based on your supervisor's feedback.
Referencing
Referencing is not some little detail at the end of the paper. Without correct referencing, even a brilliant paper can fail miserably. Citing every source accurately is an absolute must.
Don't Neglect Small Details.
Completing a dissertation proves you can carry out something thoroughly. Therefore, you should attend to each part of the dissertation and omit nothing.
Things like creating a table of contents with the page numbers listed, the reference list, and appendices are all parts of a dissertation. They all contribute to your grade. Look at our dissertation samples and writing guides to get a good understanding.
Choosing Your Dissertation Topic
Choosing a dissertation topic is the first step towards writing a dissertation. However, you should make sure the topic is relevant to your degree programme. It should investigate a specific problem and contribute towards the existing literature.
In order to stay motivated throughout the process, the research topic should be in line with your interests. At Research Prospect, our expert academics can provide you with unique, manageable topics so you can choose one that suits your needs. Whether you're an undergraduate or postgraduate student, topics from Research Prospect can go a long way towards helping you achieve your desired grade.
How to Write a Dissertation
Acceptance of your dissertation proposal is the starting signal. Check out our dissertation writing service and look through our thesis samples to grasp the typical writing style.
Structure of a Dissertation
You have a topic and it's been accepted. Now comes the structure and format. The first chapter will introduce the topic, the second should then explore it deeply and discuss relevant models, frameworks, and concepts.
The third chapter is where you explain your methodology in detail. The fourth and fifth chapters are for discussing the results and concluding the research, respectively.
Our full dissertation samples and writing guides will help you better understand dissertation structure and formatting.
How Research Prospect Can Help!
Looking for dissertation help? At Research Prospect, we know how difficult producing a first-class dissertation is. When you have other projects on, it's particularly demanding.
Head to our order form. You can place your order today. If you're not ready to commit yet, just message us about your project and what you're considering. We have experts to write your full dissertation to your requirements.
Explore More Samples
View our professional samples to be certain that we have the portofilio and capabilities to deliver what you need.
Ready to place an order?
Useful links, learning resources.

COMPANY DETAILS

How to Cite
Language & Lit
Rhyme & Rhythm
The Rewrite
Search Glass
The Difference in the Introduction and Background of a Dissertation
Although the format and content of dissertations differ dramatically across different fields of study, several core components appear in all disciplines. A typical dissertation includes an introduction, a background or literature review, discussions of the theories and methods used in the research, data analysis and results, a discussion or interpretation of the results, and a conclusion. Each of these components may be in a separate section or chapter, or you may address multiple components within sections.
Goals of the Introduction
If someone reads only one section of your dissertation, it'll be the introduction, so the introduction's primary goal is to demonstrate the importance, interest and originality of your research project. Above all, it should include a statement of the research question that your project investigates. This statement should give readers a broad sense of the current research on your topic, what's at stake in learning more about the topic and how your specific project changes what people know about the topic. The introduction's tone should be confident without being arrogant or dismissive. Finally, the introduction should define key terms you'll use throughout the study, as well as map out the rest of the dissertation.
Goals of the Background
The background section is often called the literature review. "The literature" refers to other research on your topic. The background synthesizes current knowledge on your research question in far greater detail than your introductory section does. Its goal is to articulate patterns within the literature and to describe unresolved issues or questions, then to show how your study fits into the larger body of work in your field. You can organize your overview of other research in several ways, including in chronological order, by significant issues, or from broad information about your field to specific studies on your topic.
Separate Introduction and Background
Some disciplines organize the introduction and background as separate sections of the dissertation. Dissertations in the social sciences, for instance, frequently have an introduction followed by a literature review. The hard sciences also tend to follow this format, with each subsequent chapter representing a published article related to the broad research question.
Background Within the Introduction
In many humanities disciplines, the introduction will include a section called "Background" or "Literature Review," which provides a history of criticism on your topic. Individual dissertation chapters then contain further discussion of the criticism related to specific texts that the chapter investigates. It's crucial to consult your adviser to find out how you're expected to organize the introduction and background.
Yale Graduate School: Writing a Thesis or Dissertation
Gallaudet University: Parts of the Dissertation
University of New South Wales: How to Write a PhD Thesis
Elissa Hansen has more than nine years of editorial experience, and she specializes in academic editing across disciplines. She teaches university English and professional writing courses, holding a Bachelor of Arts in English and a certificate in technical communication from Cal Poly, a Master of Arts in English from the University of Wyoming, and a doctorate in English from the University of Minnesota.
The Right to Learn
Thesis conclusion
Dissertation writing agencies
A strong dissertation proposal defense
Dissertation writing guidance
Finding a good paper sample
Doctoral dissertation writing secrets
Benefits of custom dissertation writing
Good answer to your dissertation request
Options of dissertation writing agencies
A dissertation research
Master's thesis writing tips
A brilliant PhD paper helpful ideas
Dissertation writing manual
Quality dissertation help online
Social work dissertations online
Planning your dissertation
Where to get example for dissertation
Getting psychology dissertation examples
Assignment of Master's dissertation sample
Getting APA dissertation example
Searching for thesis author
Finding marketing dissertation samples
Dissertation composing
Finding a dissertation critique sample
In search of a proper dissertation sample
How to get good samples of dissertation
Tips and tricks on making a thesis
Thesis acknowledgement for college
Geography dissertation proposal
Writing the background
What is a theoretical thesis?
Business paper samples
Methodology section examples
Writing the rationale
Qualitative thesis samples
Writing a proposal in education
Completing a Ph.D. paper in medicine
Crafting a history thesis
Selecting a writing agency
Information technology paper examples
Creating a paper on music
Chicago formatting guidelines
Writing an economics thesis
The structure of an APA thesis
Dentistry paper samples
Prospectus templates
Rules of writing abstracts
MBA questionnaire samples
The purpose of an abstract
Dissertation topics
Leadership dissertation subjects
Management dissertation topics
Great business topic dissertation ideas
Master's dissertation ideas
Choosing math topics
Marketing dissertation suggestions
Successful topics on sports
Construction law dissertation topics
International relations dissertation ideas
Picking civil engineering topics
PhD paper topics in higher education
Chemistry thesis topics
Choosing topics in architecture
Thesis topics on international affairs
Topics in sociolinguistics
Psychology title ideas
Ideas for a thesis on tourism
Economics dissertation topics
Research problems in nursing
Crafting a philosophy title
Suggested topics in finance
Ideas related to depression
How To Write A Successful Dissertation Background: Useful Suggestions
A dissertation is an extremely tough pill to swallow unless you use cheap dissertation writing help online. It is however also a necessity if you wish to get the doctorate degree. In fact, even undergraduates may be required to write it; only their work is a lot less laborious and concise.
Part of the Introduction
Now, in your dissertation, you bring the readers to the general idea with the Introduction segment. The segment also comprises of the background where you enunciate the actual merit and structure of your work.
Clear with resources
You should spell out the works that motivated you; the resources you took assistance from and also the concept that you gained. You should also emphasize upon how your research work will be a credit to the subject and add new feathers to it. This is actually more relevant to the Doctoral dissertation.
Here is how you write the background –
First go through the entire work – The Introduction is generally written after you are finished with other segments. This way, you get a clear idea of what your dissertation comprises of and where it aims at. You are also lucid about the resources you utilized for the completion of your work. In other words, you have all the material for the background handy.
Think of poignant lines – You should give the readers a crafty idea by virtue of a few strong lines. Now, these must be original and to the effect of generating ready interest about the eventual work. You should use pro-active and fluent language; all the same.
Scope for emphasis – Think how your dissertation will insert a fresh perspective in the field of the topic you have chosen. Suggest how your Methodology will give the readers a clear understanding of the matter. Also, stress on the fact that your work will make the knowledge about the topic more suffusing.
Questions and themes – Illuminate readers on the questions you have answered with the dissertation; those questions that have hardly ever been answered. Suggest through the background how you have endeavored to grasp the moving theme of the topic and taken it through practical streams. Be dynamic with your assertions.
Remember that the background forms the second half of the Introduction which answers the 'why' and 'what' of the piece. So, it should sequentially grow from the first half and not appear an entirely separate entity. The readers should understand the entire background of your work from the second half; intelligently referred to as 'background'.
Academic guides
Finding dissertation examples
Getting paper example
Writing a dissertation proposal
Buying your paper
Dissertation proposal samples
MLA format bibliography
How to find expert thesis help
Master's Dissertation sample
Paper examples on marketing
Writing the methods section
Insights for media dissertation
Thesis resources
https://myhomeworkdone.com/
Homework services
DissertationTeam
Share our guides
class="icon icon-twitter"> Twitter
class="icon icon-facebook">
class="icon icon-dribbble"> Pinterest
class="icon icon-tumblr"> Google+
class="icon icon-rss"> Pinterest
Copyright (c) 2023 Therighttolearn.net. All rights reserved. | The best dissertation and thesis writing resource on the web. Free tutorials for college students.