What Can I Do With a Criminology or Criminal Justice PhD?
Criminal justice is one of the most challenging and rewarding occupations, dedicated to keeping people safe and society running fairly. Like any other field, though, climbing the highest rungs of the job ladder can be difficult. While it takes experience and dedication to get into leadership roles, it also takes education and credentials. But whether they're in teaching or administration, cybersecurity or Homeland Security, you won't hear anyone regretting the work it took to get a PhD in Criminal Justice.
What Kind of Criminal Justice Doctorate Should I Get?
There are a lot of choices out there for the highest degree in the criminal justice field, depending on your career goals and your preferred specialization. Finding the right one for your needs means asking yourself some questions.
Do you want to:
Work in Teaching or Research? Then you want a PhD in Criminal Justice or Criminology. The PhD focuses heavily on theory, research, and writing, and a career teaching or doing research in academia, government, or the private sector, is the expected career path.
Work Directly in the Field? A Doctor of Science degree is focused on getting students to the highest level of technical expertise. Areas might include cybersecurity, forensics, criminology, or other highly technical criminal justice fields. A DSci can also qualify you to teach.
Work as an Administrator or Leader? A Doctor of Professional Studies is a professional degree (rather than an academic degree) usually focused on combining technical expertise with administrative and managerial leadership qualities.
Online PhD criminal justice programs have become much more common in the last decade, even at the doctoral level, particularly because in most cases people do not realize they want or need a doctoral degree until they've already been working in the field. After all, you don't invest the time and energy into getting a doctorate if you're not sure you want to work in criminal justice.
However, by the time you get to that point, you've also invested a lot into your job and can't take the risk of leaving your position to go back to school full-time. You have bills to pay, after all. Colleges and universities know that, with a fully online or hybrid doctoral program, they can get more working professionals the education they need to get to the next step. Often, online programs are more affordable than traditional residential or on-campus programs as well.
What Career Paths are Open to a PhD in Criminal Justice?
Criminal justice is one of the most varied, diverse occupational fields, but we would narrow things down to five main career paths.
Academic Careers
A PhD in Criminal Justice or Doctor of Criminal Justice degree qualifies graduates to teach criminology and criminal justice at the college level, probably the most common reason to earn a doctorate. Criminal justice, criminology, and security are some of the fastest-growing fields, and that means universities and colleges are scrambling to start criminal justice programs, or expand their current programs to meet student demand. With more need for criminal justice professors, there is more opportunity for PhD criminal justice experts to take on teaching positions.
Criminal justice and criminology research is also increasing, not only in academic settings, but in partnerships between academia and private industry or government. Criminal justice PhD programs concentrate on research, and in most cases, the final part of a PhD program is a dissertation or original, in-the-field research project, so graduates are well prepared for professional roles doing research for any of these companies or agencies. Researchers in criminology and criminal justice may work in areas ranging from psychology to forensics, such as developing profiling tools, computer programs, or even methods of analyzing DNA for criminal investigation.
Professor/Instructor
Administrator (Department Chair, Dean, Chancellor)
Writer (Textbooks, Criminal Justice Theory
Law Enforcement
Obviously, law enforcement is an evergreen career path – there is always a need for more police officers, investigators, and administrators to keep communities safe. A PhD in Criminal Justice, depending on the specialization or concentration, can give graduates the expertise to move into administrative roles in law enforcement; it's one of the major reasons working professionals in the criminal justice field go back to school. A criminal justice PhD program will include courses in public policy, law, and government, giving future administrators the foundation for leadership in police departments and local government.
Other concentrations can prepare students for more investigative jobs, like forensics and criminal investigator or detective. With technology improving and expanding all the time, the BLS reports that, forensics is one of the fastest-growing sectors in law enforcement, and despite the excitement, there are still not enough well-trained, experienced forensics experts to fill the need. Criminal investigators, on the other hand, are some of the highest-paid and most respected members of the law enforcement community, and the in-depth experience and knowledge a criminal justice doctorate provides can help law enforcement professionals make that leap.
Detective/Investigator
Forensics Investigator
Forensics Analyst (Cybersecurity, Laboratory Chief)
Administration/Management
Federal and State Agencies and Government
The terrorist attacks on 9/11 started a boom in federal and state security agencies that has not slowed down in a decade and a half. Federal agencies like the Department of Homeland Security, the National Security Agency, the FBI, and even the IRS and Secret Service are always recruiting graduates and professionals with technical and analytical skills. Criminal Justice PhD programs can prepare professionals for a variety of career roles within government agencies, including policy analysis, forensics, investigation, management, and administration.
There's no shortage of opportunities at the state level either. Every state has its own bureau of criminal investigation, revenue department, prisons and jails, and other agencies and organizations where a PhD in criminal justice could qualify you for leadership. While many state and local-level administrative positions in criminal justice are elected or appointed (such as attorney general in the federal or state department of justice), most middle-level positions are hired, so a PhD in criminal justice could be a stepping stone. And if you want to go into politics, having some real expertise wouldn't hurt – although it's by no means essential.
Fraud Investigator
Secret Service Agent
Cybersecurity Analyst
Policy Analyst
Private Security
If "private security" brings to mind a mall cop zipping around on a Segway, or a burly bodyguard pushing paparazzi away from a Hollywood star, think bigger. According to Forbes , worldwide, private security workers far outnumber official police forces, and the private security industry in the US is worth more than $200 billion. There are a lot of reasons for the growth of the private security industry, but one major driver is government contracting. It's become increasingly common for the government to contract with private industry to meet security needs; private industry can often work more efficiently than government bureaucracy. It can also be cheaper for the government. From the War on Terror to security in national parks, the trend is toward privatization.
The bulk of private security growth, however, is due to the increasing demand for cybersecurity; as more and more of business is conducted online, there is a growing need to protect information and money from hackers. Cybersecurity analysts and technicians are plentiful, but still not up to job market demand (the BLS indicates a 28% growth in cybersecurity analysts, and current median income is well over $90,000 annually). But the supply of expert professionals to handle the administration of complex cybersecurity operations is definitely insufficient – and a perfect opportunity for professionals to earn a PhD or Doctor of Criminal Justice and step into the gap.
Database Administrator
Threat Assessment
It's become a running joke that any time you see "consultant" on LinkedIn, it's code for "unemployed." And it's probably true that "consultant" may be overused and abused by job-seekers trying to cover up their bad luck, but self-employed does not mean unemployed. In fact, for a professional with an entrepreneurial streak (and the guts to take some risks), consulting can be a rewarding experience. In the criminal justice and security sector, consultants are in high demand; every agency, no matter how large, at some point finds the need to hire outside expertise, whether it's because they need someone with a niche specialization, or someone with experience that no one in the agency has.
There is no simple way to go into a consulting career; you'll have to work in the field first. But if you have experience in the criminal justice field, earning your PhD or Doctor of Criminal Justice can give you the credentials to strike out on your own with your clients' trust. A few qualities help:
some area of expertise not many people have
extensive experience in an in-demand area
confidence and strong PR skills
connections within the industry (ie. previous colleagues)
You may find yourself consulting for:
private security firms
government agencies (federal and state)
local municipalities
local police departments
nonprofit organizations (such as substance abuse, social services, juvenile delinquency, etc)
It won't be easy, and it won't be quick, but a doctoral degree in criminal justice may be the most important 3-5 year of your professional life. A doctorate shows dedication, knowledge, and smarts, but above all, earning a PhD in criminal justice gives you the tools the make the most of your criminal justice career.
6 criminology-phd PhD positions
Filtered by.
Refine Your Search
Netherlands 1
United Kingdom 1
Ghent University 1
University of Sheffield 1
Universität Hamburg • 1
Vrije Universiteit Amsterdam 1
Vrije Universiteit Brussel 1
Vrije Universiteit Brussel (VUB) 1
School of Law PhD Programmes ( PhD in Law, and PhD in Criminology )
School of Law PhD Programmes ( PhD in Law, and PhD in Criminology ) Department of Law Law Research Programme Funding Available UK/EU Students Details The University of Sheffield prides itself
PhD Empirical Legal Research in European Data Protection Law
Faculty of Law and Criminology Department Metajuridica, is looking for a PhD -student with a doctoral grant. You will work for the multidisciplinary Research Group on Law, Science, Technology & Society (LSTS
Criminologie, Department Metajuridica, is looking for a PhD -student with a doctoral grant. More concretely your work package, for the preparation of a doctorate, contains: The Faculty of Law and Criminology
PHD POSITION IN COMPUTATIONAL LEGAL HISTORY
. Location: AMSTERDAM FTE: 0.8 - 1 Job description Project description We are seeking a highly motivated PhD student to join our NWO-funded project titled "An Analysis of the Pluralism of Legal Sources in
PhD Student
Job description The Ghent Institute for Legal History is looking for 5 PhD Candidates who will be working within the project 'Rethinking emergency from a legal historical perspective: contexts
PhD / Doctorate •
sociology economic analysis of law criminology The Albrecht Mendelssohn Bartholdy Graduate School of Law particularly welcomes interdisciplinary PhD topics from the two areas, but is generally open to all
Searches related to criminology phd
criminology
social sciences
phd criminology
phd scholarships in criminology
criminal law phd
criminal law phd in italy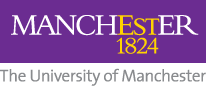 Alternatively, use our A–Z index
Enjoy the challenge of independent research with a focus on crime, criminal justice and criminological issues.
Attend an open day
Discover more about Criminology at Manchester
PhD Criminology / Careers
Year of entry: 2024
Career opportunities
Successful graduates are able to progress within a wide variety of roles in academia and other criminological professions and associated fields. 
The University also has its own dedicated Careers Service that you would have full access to as a PGR and for two years after you graduate.  
At Manchester you will have access to a number of opportunities to help support you with your goals for the future.
Receive job alerts that match your preferences.
5 Criminology jobs
Find available jobs in Criminology. To have new jobs in Criminology sent to you the day they're posted, create a job alert.
Social Science jobs (5)
Postdoc positions in Criminology (3)
Professor positions in Criminology (2)
Assistant / Associate Professor positions in Criminology (2)
Researcher positions in Criminology (1)
Lecturer / Senior Lecturer positions in Criminology (1)
Other positions in Criminology (1)
Tenure Track positions in Criminology (1)
Criminology jobs in Finland (2)
Criminology jobs in United Kingdom (2)
Criminology jobs in Belgium (2)
Criminology jobs in Norway (1)
Criminology jobs in Germany (1)
Criminology jobs in Spain (1)
Criminology jobs in Poland (1)
Criminology jobs in Cyprus (1)
Criminology jobs in Croatia (1)
Search results (5)

JYU Visiting Fellow Programme 2024
 CALL FOR APPLICATIONSJYU Visiting Fellow Programme 2024The University of Jyväskylä (JYU), Finland, invites applications for the JYU Visiting Fellow Programme. The programme supports researchers wi...

Advisor within Head of Department support

Academic position in Sociological Criminology
Reference: 35402 / DRT 006 / 2024  UCLouvain seeks to recruit A full-time academic in Sociological Criminology  Main campus: Louvain-la-NeuveAbout us UCLouvain is in the top 1% of universities worldwide. Founded in the heart of Europe in 1425, the...

YUFE4Postdocs Call
Are you an early career postdoctoral researcher wanting to create impact with your research?Would you like to learn more about how to interact with potential stakeholders of your research and further develop your skills in Open Science and Open In...

EUTOPIA-SIF Post-Doctoral Fellowship – Call for applications 2023/2024
Programme: MSCA-COFUND EUTOPIA Science and Innovation Fellowships Programme - EUTOPIA European UniversityNumber of positions available: 16Starting date: 1rst September 2024Duration and Type of contract: 24 months, Full-time employmentApplication o...
Jobs by field
Computational Sciences 169
Programming Languages 167
Machine Learning 161
Electrical Engineering 156
Artificial Intelligence 124
Molecular Biology 107
Electronics 93
Applied Mathematics 89
Materials Chemistry 87
Mechanical Engineering 86
Jobs by type
Postdoc 302
Assistant / Associate Professor 225
Professor 169
Lecturer / Senior Lecturer 157
Researcher 154
Tenure Track 135
Research assistant 91
Engineer 70
Jobs by country
Belgium 270
Netherlands 139
Luxembourg 125
Switzerland 125
Germany 120
Finland 100
United Kingdom 66
Jobs by employer
University of Luxembourg 122
KU Leuven 110
University of Twente 61
ETH Zürich 54
Université catholique de Louv... 52
Free University of Bozen - Bo... 38
International Baccalaureate® ... 38
Ghent University 36
Mohammed VI Polytechnic Unive... 34
University of Oulu 32
This website uses cookies
What Can You Do with a Doctorate in Criminal Justice? 9 Career Options
What can you do with a doctorate in criminal justice? Consider these nine rewarding career options with a DCJ from Saint Leo University.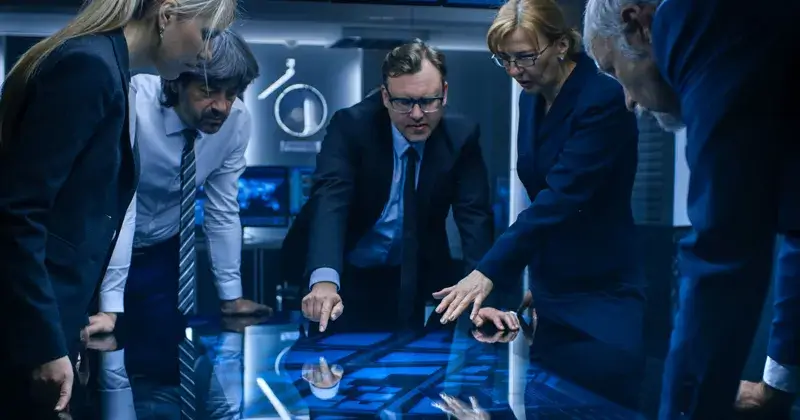 Tags in Article
Best Careers
Career Advancement
Career Advice
Career Exploration
Career Planning
Criminal Justice
Criminal Justice Careers
Criminal Justice Degrees
Doctoral Degree
Criminal justice is a broad industry, enabling you to pursue a variety of positions ranging from those involved in the creation of laws and legal procedures to those that are responsible for enforcing the regulations that are already in effect—and everything in between.
While there are associate and bachelor's degree programs that can help prepare you for this type of career path, you can also choose to pursue your doctorate. If the latter is of interest to you, here are nine career options to consider for those with a doctorate in criminal justice.
1. Federal Agent
If you dream of being an agent for the FBI, IRS, DEA, or Secret Service, obtaining your doctorate in criminal justice is one way to achieve this goal. Your responsibilities in an agent role will vary depending on which federal agency you choose but generally include duties related to the enforcement of laws and/or the investigation of potential violations. Getting your doctorate also prepares you for leadership positions within these national law enforcement agencies.
2. Higher-Level Local or State Law Enforcement Positions
Maybe your career vision involves holding a higher-level position at a law enforcement agency within your local community or state. A doctorate in criminal justice can make this an option as well. The knowledge gained in your doctoral-level studies can help prepare you for a position such as sheriff, undersheriff, chief of police, and more.
3. Emergency Management Director
Another option is to use your doctorate in criminal justice to secure an emergency management director role. Individuals in this position are responsible for developing and implementing response plans for natural disasters and other types of large-scale emergencies that may occur in their designated areas. They're also tasked with identifying high-probability risks and finding ways to prevent them from occurring.
4. Forensic Scientist
Forensic scientists collect and analyze crime scene evidence. Some professionals working in this role perform their duties at crime scenes. Others spend their days in labs, using various technologies and devices to gain more information about a suspect or the scene of the crime, potentially making a connection between the two.
5. Policy Analyst
You can also use your doctorate in criminal justice to become a policy analyst. In this role, you would be responsible for reviewing certain policies to help identify any potential issues that may exist, and also to provide possible solutions. If you're interested in playing an active role in the development or modification of the policies that govern society and/or specific groups or populations, a policy analyst career path may be a good fit for you.
6. Cybersecurity Analyst
Where a policy analyst does an in-depth review of policies, a cybersecurity analyst focuses on online devices, networks, and systems. One benefit of this career path is that the list of industries you can work in is endless. Any company or organization that conducts business online (or has an online presence) can benefit from having a cybersecurity expert analyze their Internet-based devices and systems, helping to protect them from hackers and other individuals who should not have access to the stored information.
7. Attorney
Courses taken in a doctoral-level criminal justice program also help prepare you for a career as an attorney. Lawyers can specialize in various areas of law, whether civil or criminal. A civil attorney may work primarily with medical malpractice cases, for instance, or help their clients with the preparation of wills or trusts. Criminal attorneys can also specialize in certain areas of law, focusing their efforts on clients charged with drunk driving, homicide, or some other type of crime.
8. Educational Coordinator
If you have a passion for education, you can use your doctorate in criminal justice as an educational coordinator. Professionals in this position spend their days developing or improving educational programs or curricula. Not only do schools hire educational coordinators, but some employers do as well. This enables you to play an important role in shaping the future of tomorrow's students or workers.
9. College Instructor
Do you like the idea of educating others but would prefer a more one-on-one role where you can interact directly with students? In this case, you might want to use your doctorate in criminal justice to pursue a career as a college instructor. In this position, you would be teaching the next generation of criminal justice experts. And the knowledge you provide can be critical to helping them achieve their own career goals.
Saint Leo University Offers a Doctorate in Criminal Justice
If any of these careers feel like a good fit for you, you can earn your doctorate in criminal justice at Saint Leo University. Saint Leo offers two doctorate-level criminal justice program options:
Doctorate in Criminal Justice: Homeland Security
Doctorate in Criminal Justice: Education
Both 60-credit hour degree programs can be completed online, with three weekend-long residencies held either at Saint Leo's university campus near Tampa, FL or at one of our select education centers that offer this option. Are you ready to go? Get started on your doctorate in criminal justice—and take the next step toward your exciting new career.
Saint Leo University See more from this author
Want to learn more?
Let's hear all about it! Contact Us
Quick Links
my.SaintLeo
Dining Services
Programs and Degrees
Accessibility
Events Calendar
Net Price Calculator
Accreditations
Disclosures
Privacy Policy
Safety and Security
Department of Information Technology
33701 County Road 52, St. Leo, FL 33574
Toll Free: 8776222009
Campus: (352) 588-8200