Essay Writing
Extended Essays
IB Internal Assessment
Theory of Knowledge
Literature Review
Dissertations
Research Writing
Assignment Help
Capstone Projects
College Application
Online Class
Order Assignment
Analytical vs Argumentative Essay: How Do They Compare?
by Antony W
May 2, 2023
In this guide, we'll tell you everything you should know about analytical vs argumentative essay.
While the two require concise writing without skipping the most significant points, they have quite dissimilar fundamentals.
Key Takeaways
An argumentative essay presents two sides of an argument and then uses evidence and facts to demonstrate why one side of an issue is stronger, better, or more favorable.
The analytical essay, on the other hand, is an evaluation of information collected from different sources put together in one document.
An analytical essay gives a sound explanation and interpretation while an argumentative essay communicates your strong stand on a controversial topic to an audience that may or may not agree with you.
What is Argumentative Writing?
The argumentative writing goes beyond demonstrating your ideas in a manner that support your thesis statement. An author takes one side of an argument and develops it.
By using irrefutable and solid evidence, they attempt to convince the reader that the position they hold on the claim or subject at hand is the correct one.
An important element that must reflect in argumentative writing is the credibility of the sources used. In other words, you can only use reliable scholarly sources as evidence to support your arguments.
What is Analytical Writing?
In analytical writing , an author gathers information from a number of credible and reliable sources and then combines the information to come up with an analysis in the form of an essay.
Instead of taking a side and defending your argument, analytical writing requires you to present both positive and negative viewpoint.
In order to come up with a well-written analytical paper, you need to conduct more research to dig up as much data and information as you possibly can.
Analytical vs Argumentative Essay: Objective
Purpose of an argumentative essay.
The primary objective of an argumentative essay is to demonstrate to your reader that you can take a strong stand on a controversial subject.
When it comes to writing this essay, you should first highlight opposing views and then use strong argument to refute those views.
The secret to writing a thought-provoking argumentative essay is to make sure you choose opposing arguments that are inferior to your own.
Again, your logic has to be as authentic as possible, which means you must never include logical fallacies in the essay.
Purpose of an Analytical Essay
In analytical essay, your objective is to examine a subject for the purpose of accurate explanation and sound interpretation.
You'll analyze different aspects of literary work, an event in history, or a concept, depending on the subject area, and relate its purpose to a theme or structure.
Literary essays require you to analyze the form and structure of the work, or its content in terms of the characters, plot, or setting.
In analyzing a concept, the analyst needs to evaluate a concept and provide means for defining and understanding the concept and its overall implication.
Analytical vs Argumentative Essay: Writing
Writing an analytical essay.
In analytical writing, you have to use a balanced or neutral approach to present a clear picture of the topic and draw an appropriate conclusion.
To present your ideas clearly , you should divide the analytical essay into four major parts. The assignment should have an introduction, an analysis of the text, a personal response, and a conclusion.
In the introduction of your analytical essay, tell your audience what to expect from your writing.
As with any literary writing, your analytical essay should include a thesis statement or research question , and make sure you bring out the major theme so that they focus of the essay is very clear to understand.
The analysis part of the essay is more than likely going to be the longest. That means you have sufficient room to analyze an issue and connect it with your argument.
As you analyze the text, make sure you pay close attention to the literary devices that the author uses for communication.
An in-depth analysis should make it easy for you to draw an objective conclusion on whether make their ideas or goals clear to their intended reader.
More importantly, rather than just making personal assumption when doing your analysis, you should accompany them with reasonable evidence.
The third step to writing an analytical essay is to write your personal response.
Here is your chance to show that you understand the topic. You should use a critical approach when writing your response. And don't forget to give reasonable evidence throughout.
Include a strong conclusion for your analytical essay.
The goal here isn't to introduce an idea or find a quote to conclude the essay .
Instead, you should show a clear relationship between the text or subject that you've analyzed and the argument that you have presented.
If you need help to get your analytical essay written, check out our analysis paper writing service and place your order. You get a coupon of up to 15% discount on your first order. Plus, our team will do custom writing, so you don't have to worry about plagiarism.
Writing an Argumentative Essay
Unlike an analytical essay, an argumentative essay doesn't take a balanced approach on a topic.
You take a persuasive approach instead, in which case you have to show that your opinion, claim , theory, or hypothesis is either correct or more truthful than other arguments.
When writing an argumentative assignment, it's important to make sure your arguments are clear, focused, and concise.
For a chance to stand out and prove that your position on an issue is convincingly more truthful, you should pick a side that you can easily support with strong evidence.
The most important writing rule when it comes to writing your argument is to work with a proper formatting in mind. In other words, you need to structure your arguments properly.
Write an interesting introduction with a thesis statement. Also, you need to get your body paragraphs right, making sure that each covers a single idea.
Ensure there are proper transitions between paragraph, each ending with a closing link and easily taking the reader to the next idea. End the essay with a very strong conclusion.
Do in-depth research before working on your arguments. Even if you already understand your audience and know what can win them over, you need to look into the evidence that you want to present to make sure it's convincing.
Keep your language formal, easy to read and understand, and add a bit of attention-grabbing clauses or phrases to make the essay easy to read.
Writing an argumentative essay isn't as easy. Even if you have an interesting topic to explore, you must invest hundreds of hours in research, evidence extraction, and writing. With the help of our argumentative essay writer , you can spend less time on the task and get high quality paper delivered.
Similarities Between Analytical and Argumentative Essays?
While there are obvious differences in writing analytical and argumentative essay, there is one thing that both essays must reflect.
When working on either paper, your writing should reflect logical thinking, in-depth research, and comprehensive evaluation of the information you include in them.
About the author
Antony W is a professional writer and coach at Help for Assessment. He spends countless hours every day researching and writing great content filled with expert advice on how to write engaging essays, research papers, and assignments.
Critical Writing 101
Descriptive vs analytical vs critical writing.
By: Derek Jansen (MBA) | Expert Reviewed By: Dr Eunice Rautenbach | April 2017
Across the thousands of students we work with , descriptive writing (as opposed to critical or analytical writing) is an incredibly pervasive problem . In fact, it's probably the biggest killer of marks in dissertations, theses and research papers. So, in this post, we'll explain the difference between descriptive and analytical writing in straightforward terms, along with plenty of practical examples.
Descriptive vs Analytical Writing
Writing critically is one of the most important skills you'll need to master for your academic journey, but what exactly does this mean?
Well, when it comes to writing, at least for academic purposes, there are two main types – descriptive writing and critical writing. Critical writing is also sometimes referred to as analytical writing, so we'll use these two terms interchangeably.
To understand what constitutes critical (or analytical) writing, it's useful to compare it against its opposite, descriptive writing. At the most basic level, descriptive writing merely communicates the " what ", " where ", " when " or " who ". In other words, it describes a thing, place, time or person. It doesn't consider anything beyond that or explore the situation's impact, importance or meaning. Here's an example of a descriptive sentence:
  "Yesterday, the president unexpectedly fired the minister of finance."
As you can see, this sentence just states what happened, when it happened and who was involved. Classic descriptive writing.
Contrasted to this, critical writing takes things a step further and unveils the " so what? " – in other words, it explains the impact or consequence of a given situation. Let's stick with the same event and look at an example of analytical writing:
"The president's unexpected firing of the well-respected finance minister had an immediate negative impact on investor confidence. This led to a sharp decrease in the value of the local currency, especially against the US dollar. This devaluation means that all dollar-based imports are now expected to rise in cost, thereby raising the cost of living for citizens, and reducing disposable income."
As you can see in this example, the descriptive version only tells us what happened (the president fired the finance minister), whereas the critical version goes on to discuss some of the impacts of the president's actions.
Ideally, critical writing should always link back to the broader objectives of the paper or project, explaining what each thing or event means in relation to those objectives. In a dissertation or thesis, this would involve linking the discussion back to the research aims, objectives and research questions – in other words, the golden thread .
Sounds a bit fluffy and conceptual? Let's look at an example:
If your research aims involved understanding how the local environment impacts demand for specialty imported vegetables, you would need to explain how the devaluation of the local currency means that the imported vegetables would become more expensive relative to locally farmed options. This in turn would likely have a negative impact on sales, as consumers would turn to cheaper local alternatives.
As you can see, critical (or analytical) writing goes beyond just describing (that's what descriptive writing covers) and instead focuses on the meaning of things, events or situations, especially in relation to the core research aims and questions.
Need a helping hand?
But wait, there's more.
This " what vs so what"  distinction is important in understanding the difference between description and analysis, but it is not the only difference – the differences go deeper than this. The table below explains some other key differences between descriptive and analytical writing.
Should I avoid descriptive writing altogether?
Not quite. For the most part, you'll need some descriptive writing to lay the foundation for the critical, analytical writing. In other words, you'll usually need to state the "what" before you can discuss the "so what". Therefore, description is simply unavoidable and in fact quite essential , but you do want to keep it to a minimum and focus your word count on the analytical side of things.
As you write, a good rule of thumb is to identify every what (in other words, every descriptive point you make) and then check whether it is accompanied by a so what (in other words, a critical conclusion regarding its meaning or impact).
Of course, this won't always be necessary as some conclusions are fairly obvious and go without saying. But, this basic practice should help you minimise description, maximise analysis, and most importantly, earn you marks!
Let's recap.
So, the key takeaways for this post are as follows:
Descriptive writing focuses on the what , while critical/analytical writing focuses on the so what .
Analytical writing should link the discussion back to the research aims, objectives or research questions (the golden thread).
Some amount of description will always be needed, but aim to minimise description and maximise analysis to earn higher marks.
Psst… there's more (for free)
This post is part of our dissertation mini-course, which covers everything you need to get started with your dissertation, thesis or research project. 
You Might Also Like:
17 Comments
Thank you so much. This was helpful and a switch from the bad writing habits to the good habits.
Great to hear that, Sarah. Glad you found it useful!
I am currently working on my Masters Thesis and found this extremely informative and helpful. Thank you kindly.
I'm currently a University student and this is so helpful. Thank you.
It really helped me to get the exact meaning of analytical writing. Differences between the two explains it well
Thank you! this was very useful
With much appreciation, I say thank you. Your explanations are down to earth. It has been helpful.
very helpful
very helpful indeed
Thanks Derek for the useful coaching
Thank you for sharing this. I was stuck on descriptive now I can do my corrections. Thank you.
I was struggling to differentiate between descriptive and analytical writing. I googled and found this as it is so helpful. Thank you for sharing.
I am glad to see this differences of descriptive against analytical writing. This is going to improve my masters dissertation
Thanks in deed. It was helpful
Thank you so much. I'm now better informed
Busy with MBA in South Africa, this is very helpful as most of the writing requires one to expound on the topics. thanks for this, it's a salvation from watching the blinking cursor for hours while figuring out what to write to hit the 5000 word target 😂
It's been fantastic and enriching. Thanks a lot, GRAD COACH.
Wonderful explanation of descriptive vs analytic writing with examples. This is going to be greatly helpful for me as I am writing my thesis at the moment. Thank you Grad Coach. I follow your YouTube videos and subscribed and liked every time I watch one.
Submit a Comment Cancel reply
Your email address will not be published. Required fields are marked *
Save my name, email, and website in this browser for the next time I comment.
Have a language expert improve your writing
Run a free plagiarism check in 10 minutes, generate accurate citations for free.
Knowledge Base
The four main types of essay | Quick guide with examples
The Four Main Types of Essay | Quick Guide with Examples
Published on September 4, 2020 by Jack Caulfield . Revised on July 23, 2023.
An essay is a focused piece of writing designed to inform or persuade. There are many different types of essay, but they are often defined in four categories: argumentative, expository, narrative, and descriptive essays.
Argumentative and expository essays are focused on conveying information and making clear points, while narrative and descriptive essays are about exercising creativity and writing in an interesting way. At university level, argumentative essays are the most common type. 
In high school and college, you will also often have to write textual analysis essays, which test your skills in close reading and interpretation.
Table of contents
Argumentative essays, expository essays, narrative essays, descriptive essays, textual analysis essays, other interesting articles, frequently asked questions about types of essays.
An argumentative essay presents an extended, evidence-based argument. It requires a strong thesis statement —a clearly defined stance on your topic. Your aim is to convince the reader of your thesis using evidence (such as quotations ) and analysis.
Argumentative essays test your ability to research and present your own position on a topic. This is the most common type of essay at college level—most papers you write will involve some kind of argumentation.
The essay is divided into an introduction, body, and conclusion:
The introduction provides your topic and thesis statement
The body presents your evidence and arguments
The conclusion summarizes your argument and emphasizes its importance
The example below is a paragraph from the body of an argumentative essay about the effects of the internet on education. Mouse over it to learn more.
A common frustration for teachers is students' use of Wikipedia as a source in their writing. Its prevalence among students is not exaggerated; a survey found that the vast majority of the students surveyed used Wikipedia (Head & Eisenberg, 2010). An article in The Guardian stresses a common objection to its use: "a reliance on Wikipedia can discourage students from engaging with genuine academic writing" (Coomer, 2013). Teachers are clearly not mistaken in viewing Wikipedia usage as ubiquitous among their students; but the claim that it discourages engagement with academic sources requires further investigation. This point is treated as self-evident by many teachers, but Wikipedia itself explicitly encourages students to look into other sources. Its articles often provide references to academic publications and include warning notes where citations are missing; the site's own guidelines for research make clear that it should be used as a starting point, emphasizing that users should always "read the references and check whether they really do support what the article says" ("Wikipedia:Researching with Wikipedia," 2020). Indeed, for many students, Wikipedia is their first encounter with the concepts of citation and referencing. The use of Wikipedia therefore has a positive side that merits deeper consideration than it often receives.
Prevent plagiarism. Run a free check.
An expository essay provides a clear, focused explanation of a topic. It doesn't require an original argument, just a balanced and well-organized view of the topic.
Expository essays test your familiarity with a topic and your ability to organize and convey information. They are commonly assigned at high school or in exam questions at college level.
The introduction of an expository essay states your topic and provides some general background, the body presents the details, and the conclusion summarizes the information presented.
A typical body paragraph from an expository essay about the invention of the printing press is shown below. Mouse over it to learn more.
The invention of the printing press in 1440 changed this situation dramatically. Johannes Gutenberg, who had worked as a goldsmith, used his knowledge of metals in the design of the press. He made his type from an alloy of lead, tin, and antimony, whose durability allowed for the reliable production of high-quality books. This new technology allowed texts to be reproduced and disseminated on a much larger scale than was previously possible. The Gutenberg Bible appeared in the 1450s, and a large number of printing presses sprang up across the continent in the following decades. Gutenberg's invention rapidly transformed cultural production in Europe; among other things, it would lead to the Protestant Reformation.
A narrative essay is one that tells a story. This is usually a story about a personal experience you had, but it may also be an imaginative exploration of something you have not experienced.
Narrative essays test your ability to build up a narrative in an engaging, well-structured way. They are much more personal and creative than other kinds of academic writing . Writing a personal statement for an application requires the same skills as a narrative essay.
A narrative essay isn't strictly divided into introduction, body, and conclusion, but it should still begin by setting up the narrative and finish by expressing the point of the story—what you learned from your experience, or why it made an impression on you.
Mouse over the example below, a short narrative essay responding to the prompt "Write about an experience where you learned something about yourself," to explore its structure.
Since elementary school, I have always favored subjects like science and math over the humanities. My instinct was always to think of these subjects as more solid and serious than classes like English. If there was no right answer, I thought, why bother? But recently I had an experience that taught me my academic interests are more flexible than I had thought: I took my first philosophy class.
Before I entered the classroom, I was skeptical. I waited outside with the other students and wondered what exactly philosophy would involve—I really had no idea. I imagined something pretty abstract: long, stilted conversations pondering the meaning of life. But what I got was something quite different.
A young man in jeans, Mr. Jones—"but you can call me Rob"—was far from the white-haired, buttoned-up old man I had half-expected. And rather than pulling us into pedantic arguments about obscure philosophical points, Rob engaged us on our level. To talk free will, we looked at our own choices. To talk ethics, we looked at dilemmas we had faced ourselves. By the end of class, I'd discovered that questions with no right answer can turn out to be the most interesting ones.
The experience has taught me to look at things a little more "philosophically"—and not just because it was a philosophy class! I learned that if I let go of my preconceptions, I can actually get a lot out of subjects I was previously dismissive of. The class taught me—in more ways than one—to look at things with an open mind.
A descriptive essay provides a detailed sensory description of something. Like narrative essays, they allow you to be more creative than most academic writing, but they are more tightly focused than narrative essays. You might describe a specific place or object, rather than telling a whole story.
Descriptive essays test your ability to use language creatively, making striking word choices to convey a memorable picture of what you're describing.
A descriptive essay can be quite loosely structured, though it should usually begin by introducing the object of your description and end by drawing an overall picture of it. The important thing is to use careful word choices and figurative language to create an original description of your object.
Mouse over the example below, a response to the prompt "Describe a place you love to spend time in," to learn more about descriptive essays.
On Sunday afternoons I like to spend my time in the garden behind my house. The garden is narrow but long, a corridor of green extending from the back of the house, and I sit on a lawn chair at the far end to read and relax. I am in my small peaceful paradise: the shade of the tree, the feel of the grass on my feet, the gentle activity of the fish in the pond beside me.
My cat crosses the garden nimbly and leaps onto the fence to survey it from above. From his perch he can watch over his little kingdom and keep an eye on the neighbours. He does this until the barking of next door's dog scares him from his post and he bolts for the cat flap to govern from the safety of the kitchen.
With that, I am left alone with the fish, whose whole world is the pond by my feet. The fish explore the pond every day as if for the first time, prodding and inspecting every stone. I sometimes feel the same about sitting here in the garden; I know the place better than anyone, but whenever I return I still feel compelled to pay attention to all its details and novelties—a new bird perched in the tree, the growth of the grass, and the movement of the insects it shelters…
Sitting out in the garden, I feel serene. I feel at home. And yet I always feel there is more to discover. The bounds of my garden may be small, but there is a whole world contained within it, and it is one I will never get tired of inhabiting.
Receive feedback on language, structure, and formatting
Professional editors proofread and edit your paper by focusing on:
Academic style
Vague sentences
Style consistency
See an example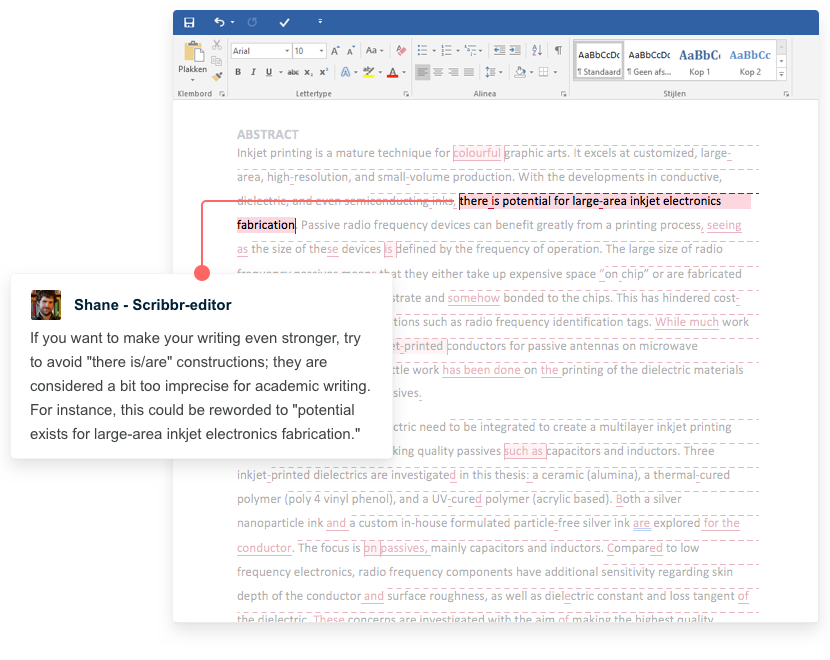 Though every essay type tests your writing skills, some essays also test your ability to read carefully and critically. In a textual analysis essay, you don't just present information on a topic, but closely analyze a text to explain how it achieves certain effects.
Rhetorical analysis
A rhetorical analysis looks at a persuasive text (e.g. a speech, an essay, a political cartoon) in terms of the rhetorical devices it uses, and evaluates their effectiveness.
The goal is not to state whether you agree with the author's argument but to look at how they have constructed it.
The introduction of a rhetorical analysis presents the text, some background information, and your thesis statement; the body comprises the analysis itself; and the conclusion wraps up your analysis of the text, emphasizing its relevance to broader concerns.
The example below is from a rhetorical analysis of Martin Luther King Jr.'s "I Have a Dream" speech . Mouse over it to learn more.
King's speech is infused with prophetic language throughout. Even before the famous "dream" part of the speech, King's language consistently strikes a prophetic tone. He refers to the Lincoln Memorial as a "hallowed spot" and speaks of rising "from the dark and desolate valley of segregation" to "make justice a reality for all of God's children." The assumption of this prophetic voice constitutes the text's strongest ethical appeal; after linking himself with political figures like Lincoln and the Founding Fathers, King's ethos adopts a distinctly religious tone, recalling Biblical prophets and preachers of change from across history. This adds significant force to his words; standing before an audience of hundreds of thousands, he states not just what the future should be, but what it will be: "The whirlwinds of revolt will continue to shake the foundations of our nation until the bright day of justice emerges." This warning is almost apocalyptic in tone, though it concludes with the positive image of the "bright day of justice." The power of King's rhetoric thus stems not only from the pathos of his vision of a brighter future, but from the ethos of the prophetic voice he adopts in expressing this vision.
Literary analysis
A literary analysis essay presents a close reading of a work of literature—e.g. a poem or novel—to explore the choices made by the author and how they help to convey the text's theme. It is not simply a book report or a review, but an in-depth interpretation of the text.
Literary analysis looks at things like setting, characters, themes, and figurative language. The goal is to closely analyze what the author conveys and how.
The introduction of a literary analysis essay presents the text and background, and provides your thesis statement; the body consists of close readings of the text with quotations and analysis in support of your argument; and the conclusion emphasizes what your approach tells us about the text.
Mouse over the example below, the introduction to a literary analysis essay on Frankenstein , to learn more.
Mary Shelley's Frankenstein is often read as a crude cautionary tale about the dangers of scientific advancement unrestrained by ethical considerations. In this reading, protagonist Victor Frankenstein is a stable representation of the callous ambition of modern science throughout the novel. This essay, however, argues that far from providing a stable image of the character, Shelley uses shifting narrative perspectives to portray Frankenstein in an increasingly negative light as the novel goes on. While he initially appears to be a naive but sympathetic idealist, after the creature's narrative Frankenstein begins to resemble—even in his own telling—the thoughtlessly cruel figure the creature represents him as. This essay begins by exploring the positive portrayal of Frankenstein in the first volume, then moves on to the creature's perception of him, and finally discusses the third volume's narrative shift toward viewing Frankenstein as the creature views him.
If you want to know more about AI tools , college essays , or fallacies make sure to check out some of our other articles with explanations and examples or go directly to our tools!
Ad hominem fallacy
Post hoc fallacy
Appeal to authority fallacy
False cause fallacy
Sunk cost fallacy
College essays
Choosing Essay Topic
Write a College Essay
Write a Diversity Essay
College Essay Format & Structure
Comparing and Contrasting in an Essay
 (AI) Tools
Grammar Checker
Paraphrasing Tool
Text Summarizer
AI Detector
Plagiarism Checker
Citation Generator
At high school and in composition classes at university, you'll often be told to write a specific type of essay , but you might also just be given prompts.
Look for keywords in these prompts that suggest a certain approach: The word "explain" suggests you should write an expository essay , while the word "describe" implies a descriptive essay . An argumentative essay might be prompted with the word "assess" or "argue."
The vast majority of essays written at university are some sort of argumentative essay . Almost all academic writing involves building up an argument, though other types of essay might be assigned in composition classes.
Essays can present arguments about all kinds of different topics. For example:
In a literary analysis essay, you might make an argument for a specific interpretation of a text
In a history essay, you might present an argument for the importance of a particular event
In a politics essay, you might argue for the validity of a certain political theory
An argumentative essay tends to be a longer essay involving independent research, and aims to make an original argument about a topic. Its thesis statement makes a contentious claim that must be supported in an objective, evidence-based way.
An expository essay also aims to be objective, but it doesn't have to make an original argument. Rather, it aims to explain something (e.g., a process or idea) in a clear, concise way. Expository essays are often shorter assignments and rely less on research.
The key difference is that a narrative essay is designed to tell a complete story, while a descriptive essay is meant to convey an intense description of a particular place, object, or concept.
Narrative and descriptive essays both allow you to write more personally and creatively than other kinds of essays , and similar writing skills can apply to both.
Cite this Scribbr article
If you want to cite this source, you can copy and paste the citation or click the "Cite this Scribbr article" button to automatically add the citation to our free Citation Generator.
Caulfield, J. (2023, July 23). The Four Main Types of Essay | Quick Guide with Examples. Scribbr. Retrieved November 6, 2023, from https://www.scribbr.com/academic-essay/essay-types/
Is this article helpful?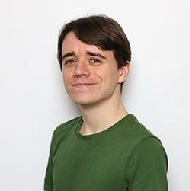 Jack Caulfield
Other students also liked, how to write an argumentative essay | examples & tips, how to write an expository essay, how to write an essay outline | guidelines & examples, what is your plagiarism score.
Mar 25, 2023
What Is an Analytical Essay | Outlines and Examples
Unlocking the mystery of analytical essays can be a daunting task, but fear not! This ultimate guide has everything you need to know to write insightful and persuasive analytical essays with ease. Discover the key components of successful analytical essays and learn how to analyze texts effectively to craft compelling arguments!
Welcome to our blog post on "What is an Analytical Essay? | Outlines and Examples". Do you need help writing an analytical essay and need help figuring out where to start? Do you need some guidance on how to structure your essay effectively? If so, you're in the right place.
In this blog post, we'll explain an analytical essay and provide some examples and outlines to help you get started. But first, let us introduce you to Jenni.ai, the AI tool that can make your essay-writing process easier and quicker.
Jenni.ai is an innovative writing tool that uses AI technology to help students write better essays. With its user-friendly interface and advanced features, Jenni.ai can help you create articles and essays to improve your writing skills. Whether you need help with grammar, structure, or citations, Jenni.ai has got you covered.
Now, let's return to the topic: analytical essays. An analytical essay is a type of essay that requires you to analyze and interpret a text or a piece of literature. The purpose of an analytical essay is to break down the reader into its various components and explore how they relate to each other to create meaning.
To write an effective analytical essay, you must understand the text and its context clearly. You also need to be able to use evidence from the text to support your analysis and interpretation. In this blog post, we'll provide some analytical essay examples to help you understand how to structure your essay and use evidence effectively.
So, whether you're a high school or college student, or just someone who wants to improve their essay writing skills, Jenni.ai and this blog post can help you. Read on for some analytical essay examples and tips on how to write an effective analytical essay.
Using Data and Statistics in Analytical Essays: Best Practices and Examples
Data and statistics are crucial components of analytical essays. In any analytical essay, data and statistics are used to support the arguments presented by the author. Using data and statistics in analytical reports effectively adds credibility, depth, and relevance to the discussions.
They also help the author make their point more transparent and convincing to the reader. This article will explore the best practices for using data and statistics in analytical essays and provide examples to illustrate their application.
Best Practices for Using Data and Statistics in Analytical Essays
Using data and statistics in analytical essays requires a thorough understanding of their application. The following are best practices for using data and statistics in analytical reports:
Choose Relevant Data and Statistics: The data and statistics chosen must be relevant to the topic under discussion. Irrelevant data and statistics only confuse the reader and weaken the argument presented.
Use Reliable Sources: The data and statistics used in analytical essays must come from reliable sources. Reliable sources are peer-reviewed, published in reputable journals, or provided by respected institutions.
Provide Context: Data and statistics should be presented in the context of the argument. Providing context helps the reader understand the data's relevance and statistics to the topic under discussion.
Use Clear and Concise Language: Data and statistics can be complex and challenging to understand. Therefore, using clear and concise language to explain their relevance to the presented argument is essential.
Use Visuals: Visuals such as graphs, charts, and tables can help illustrate the presented data and statistics. Visuals also make it easier for the reader to understand complex data and statistics.
Examples of Using Data and Statistics in Analytical Essays
The following examples illustrate how data and statistics can be effectively used in analytical essays:
Example 1: Gun Control
Argument: The United States needs stricter gun control laws to reduce gun violence.
Data and statistics: According to the Centers for Disease Control (CDC), in 2019, there were 39,707 gun-related deaths in the United States. Of these deaths, 24,090 were suicides, and 14,414 were homicides.
Context: These statistics illustrate the high number of gun-related deaths in the United States. They provide context for the argument that stricter gun control laws are necessary to reduce gun violence.
Example 2: Climate Change
Argument: Climate change is a significant threat to the planet, and urgent action is necessary to mitigate its effects.
Data and statistics: According to NASA, the global average temperature has increased by 1.9 degrees Fahrenheit since the late 19th century. This increase is primarily due to increased greenhouse gases caused by human activity.
Context: These statistics prove that climate change is real and caused by human activity. They support the argument that urgent action is necessary to mitigate its effects.
Example 3: Education
Argument: Education is essential for economic and social development.
Data and statistics: According to the World Bank, countries with higher levels of education have lower levels of poverty and higher levels of economic growth. For every year of teaching, a person's income increases by an average of 10%.
Furthermore, it is also crucial to avoid misrepresenting or manipulating data and statistics to fit preconceived notions or biases. Doing so weakens the credibility of the argument and undermines the writer's integrity.
In addition, it is essential to acknowledge the limitations, and potential weaknesses of the data and statistics presented. By doing so, the writer can show that they have considered alternative perspectives and interpretations and can address possible counterarguments.
When incorporating data and statistics into analytical essays, it is also essential to consider the audience. For instance, technical jargon or complex statistical analysis may be appropriate for a more specialized audience, such as academic researchers.
However, for a broader audience, it may be necessary to simplify and explain the data and statistics to make the argument more accessible and understandable.
Moreover, it is essential to consider the ethical implications of using data and statistics in analytical essays. Using specific data or statistics may sometimes raise privacy concerns or violate ethical principles. In such cases, weighing the benefits of using the data and statistics against potential harm is essential to ensure appropriate measures are taken to protect individuals' privacy and rights.
In conclusion, using data and statistics in analytical essays is a powerful tool that can add depth and credibility to arguments. However, it requires careful consideration of the best practices outlined in this article, including choosing relevant data and statistics from reliable sources, providing context, using clear and concise language, and using visuals.
It is also crucial to consider the audience, acknowledge limitations and potential weaknesses, and address ethical considerations. By following these best practices, writers can use data and statistics effectively to support their arguments and make them more compelling and convincing.
Analyzing Historical Events: Writing an Analytical Essay on a Significant Event
Analyzing historical events is a crucial aspect of studying history. History is not just about memorizing dates and names; it is about understanding the significance of those dates and names. Analyzing historical events involves examining and interpreting the available evidence to conclude the past.
One way to do this is by writing an analytical essay on a significant event. This essay will discuss the steps in writing an analytical essay on a historical event, with specific examples and tips.
In this article, we will explore the steps involved in writing an analytical essay on a significant historical event, including how to develop a strong thesis statement, gather evidence, and organize your analysis. By following these steps, you can produce a well-researched and compelling essay that demonstrates your critical thinking skills and understanding of history.
Step 1: Choose a Significant Historical Event
The first step in writing an analytical essay on a historical event is to choose a significant event to analyze. This can be a major event that had a substantial impact on the world, a lesser-known event that is important in a particular context, or an event that is significant to you personally.
Choosing a possibility you are interested in and passionate about is essential, as this will make the writing process much more manageable.
Once you have chosen your event, it is important to research it thoroughly. This includes reading primary and secondary sources, analyzing photographs and other visual material, and conducting interviews with experts in the field. The more research you do, the better your understanding of the event will be and the more insightful your analysis will be.
Step 2: Develop a Thesis Statement
Developing a thesis statement is the next step in writing an analytical essay on a historical event. The thesis statement is the main argument you will make in your article. It should be a clear and concise statement summarizing your event analysis.
For example, suppose you were writing an analytical essay on the American Civil War. In that case, your thesis statement might be: "The American Civil War was a turning point in American history, as it led to the abolition of slavery and the beginning of a new era of civil rights for African Americans."
Step 3: Outline Your Essay
Once you have developed your thesis statement, it is essential to outline your essay. This will help you organize your thoughts and ensure that you cover all of the necessary points in your analysis. Your essay outline should include an introduction, body paragraphs, and a conclusion.
In your introduction, you should provide some background information on the event and explain its significance. You should also include your thesis statement in the introduction.
You should provide evidence to support your thesis statement in the body paragraphs. This might include analyzing primary sources, such as letters, diaries, and newspapers, or secondary sources, such as scholarly articles and books. Using various sources to support your analysis and provide a well-rounded view of the event is essential.
In your conclusion, summarize your analysis and restate your thesis statement. You should also provide some final thoughts on the event's significance and impact on history.
Step 4: Write Your Essay
Now that you have developed your thesis statement and outlined your essay, it is time to start writing. When writing your essay, it is essential to keep your thesis statement in mind and to use evidence to support your analysis.
When analyzing historical events, it is essential to consider the event's context. This might include the political, social, and economic factors that contributed to the event, as well as the cultural and ideological beliefs of the time. It is also essential to consider the event's impact on history and how it shaped the world we live in today.
Some tips for writing a successful analytical essay on a historical event include:
Use clear and concise language that is easy to understand.
Use evidence to support your analysis, and cite your sources.
Consider different viewpoints and perspectives on the event.
Avoid making sweeping generalizations or unsupported claims.
Use various sources to provide a well-rounded view of the event.
In conclusion, writing an analytical essay on a significant historical event is a valuable exercise in understanding the significance of the past. By choosing a significant event, developing a clear thesis statement, and conducting thorough research, it is possible to provide a thoughtful analysis of the event and its impact on history.
It is essential to consider the event's context, use evidence to support your analysis, and avoid making sweeping generalizations or unsupported claims. Following these steps and tips, you can write a successful analytical essay contributing to our understanding of the past and its relevance to the present.
How to Develop a Strong Thesis Statement for Your Analytical Essay
A thesis statement is the backbone of any analytical essay. It is a concise statement summarizing your essay's central argument or point. Developing a solid thesis statement is crucial for a successful analytical essay as it sets the tone for the rest of your writing. This article will discuss the steps to develop a strong thesis statement for your analytical essay.
Step 1: Choose a Topic and Analyze It
The first step in developing a solid thesis statement for your analytical essay is to choose a topic and analyze it thoroughly. The case can be anything from literature, a historical event, or a social issue. Once you have selected a claim, you must analyze it and understand its nuances.
You need to read and re-read the source material to analyze your topic. Take notes and highlight key themes, characters, and events. Identify patterns and connections between different parts of the source material. Think about the context in which the source material was created and the message the author was trying to convey.
Step 2: Identify the Main Argument
Once you have analyzed your topic thoroughly, you must identify the central argument or point you want to make in your essay. This is the foundation of your thesis statement. Your main idea should be specific, clear, and concise.
For example, if you were writing an analytical essay on F. Scott Fitzgerald's "The Great Gatsby," your main argument could be that the novel critiques the American Dream as unattainable and corrupt.
Step 3: Consider Counterarguments
A strong thesis statement takes into account counterarguments. Consider what objections someone might have to your argument and address them in your thesis statement.
For example, if you were writing an analytical essay on the adverse effects of social media, you might consider a counterargument that social media has brought people closer together. Your thesis statement should address this counterargument and show why your argument is still valid.
Step 4: Make Your Thesis Statement Clear and Specific
Your thesis statement should be clear and specific. It should tell the reader precisely what your argument is and what you will analyze in your essay.
For example, if you were writing an analytical essay on the symbolism in Nathaniel Hawthorne's "The Scarlet Letter," your thesis statement could be: "Nathaniel Hawthorne's use of symbolism in 'The Scarlet Letter' reveals the hypocrisy and moral decay of Puritan society."
Step 5: Use Strong Language
Your thesis statement should use strong language that is assertive and confident. Avoid using words like "might," "could," or "possibly." Instead, use words like "will," "must," or "should." This makes your thesis statement more substantial and persuasive.
For example, instead of saying, "This essay might argue that," say, "This essay will argue that."
Step 6: Revise Your Thesis Statement
Once you have developed your thesis statement, revise it, ensure it is clear and specific, and address counterarguments. Make sure that your thesis statement is supported by evidence in your essay.
Step 7: Brainstorm Ideas
Before you start analyzing your topic, take some time to brainstorm ideas for your essay. Write down any thoughts or questions you have about the issue. Consider what interests you most about the issue and what you want to explore further.
Step 8: Research Your Topic
Once you have a list of ideas, start researching your topic. Look for scholarly sources such as books, academic journals, and reputable websites. Take notes as you read and highlight any critical information you want to include in your essay.
Step 9: Identify Key Themes and Patterns
As you analyze your topic, look for key emerging themes and patterns. These can help you identify the central argument of your essay. Consider how these themes and practices relating to the topic's broader context and implications.
Step 10: Formulate a Research Question
Using the information you have gathered, formulate a research question to guide your analysis. Your research question should be precisely focused and reflect your essay's central argument.
Step 11: Write a Working Thesis Statement
Using your research question as a guide, write a thesis statement summarizing your essay's central argument. Your working thesis statement should be flexible and open to revision as you continue to analyze your topic and gather more evidence.
Step 12: Write Your Essay
Now that you have developed a strong thesis statement, you can start writing your analytical essay. Be sure to structure your essay around your thesis statement, using your evidence to support your argument. Use clear, concise language and avoid making unsupported claims or generalizations.
Developing a solid thesis statement is crucial in writing a successful analytical essay. Choosing a topic, analyzing it thoroughly, and identifying the central argument are essential. Consider counterarguments and make your thesis statement clear and specific, using strong language.
Remember to revise your thesis statement and ensure it is supported by evidence in your essay. Following these steps, you can develop a strong thesis statement that will set the tone for your analytical paper and persuade your reader of your argument.
In conclusion, writing an analytical essay can be daunting for many students, but it doesn't have to be. With a clear understanding of an analytical essay and how to approach it, anyone can develop the skills to write a high-quality paper. An analytical essay requires careful analysis of a topic or issue, using evidence to support your argument, and demonstrating critical thinking skills.
It's essential to begin with a strong thesis statement that outlines the central argument of your essay and provides a roadmap for your analysis. From there, you should develop a detailed outline that organizes your ideas and evidence into a coherent structure.
To support your thesis statement and argument, you must gather evidence from various sources, such as books, articles, and data. Evaluating your sources carefully is essential, looking for credible and reliable information that supports your argument.
Once you have gathered your evidence, you must analyze it carefully, considering how each piece supports your argument and identifying any patterns or connections between different parts of evidence.
With the help of tools like Jenni.ai , writing an analytical essay can be made easier and quicker. Jenni.ai's AI-powered auto-completion feature can help you develop a strong thesis statement, create detailed outlines, and produce high-quality articles.
By utilizing these tools, you can save time and energy while still producing top-notch work. By following the steps outlined in this blog and using the features offered by Jenni.ai, you can master the art of writing analytical essays and achieving academic and professional success.
Sign up for Jenni.ai today and take the first step towards becoming an analytical essay-writing expert!
Try Jenni for free today
Create your first piece of content with Jenni today and never look back
Start writing
— it's free

Choose Your Test
Sat / act prep online guides and tips, 5 steps to write a great analytical essay.
General Education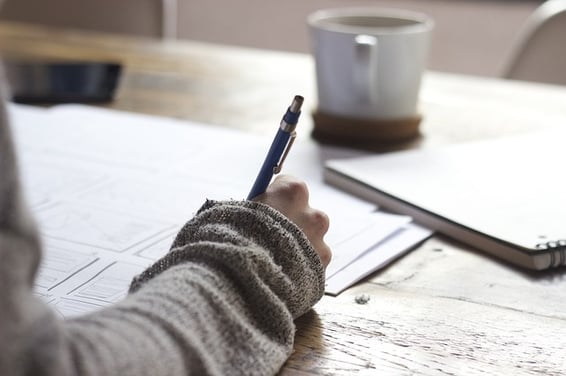 Do you need to write an analytical essay for school? What sets this kind of essay apart from other types, and what must you include when you write your own analytical essay? In this guide, we break down the process of writing an analytical essay by explaining the key factors your essay needs to have, providing you with an outline to help you structure your essay, and analyzing a complete analytical essay example so you can see what a finished essay looks like.
What Is an Analytical Essay?
Before you begin writing an analytical essay, you must know what this type of essay is and what it includes. Analytical essays analyze something, often (but not always) a piece of writing or a film.
An analytical essay is more than just a synopsis of the issue though; in this type of essay you need to go beyond surface-level analysis and look at what the key arguments/points of this issue are and why. If you're writing an analytical essay about a piece of writing, you'll look into how the text was written and why the author chose to write it that way. Instead of summarizing, an analytical essay typically takes a narrower focus and looks at areas such as major themes in the work, how the author constructed and supported their argument, how the essay used literary devices to enhance its messages, etc.
While you certainly want people to agree with what you've written, unlike with persuasive and argumentative essays, your main purpose when writing an analytical essay isn't to try to convert readers to your side of the issue. Therefore, you won't be using strong persuasive language like you would in those essay types. Rather, your goal is to have enough analysis and examples that the strength of your argument is clear to readers.
Besides typical essay components like an introduction and conclusion, a good analytical essay will include:
A thesis that states your main argument
Analysis that relates back to your thesis and supports it
Examples to support your analysis and allow a more in-depth look at the issue
In the rest of this article, we'll explain how to include each of these in your analytical essay.
How to Structure Your Analytical Essay
Analytical essays are structured similarly to many other essays you've written, with an introduction (including a thesis), several body paragraphs, and a conclusion. Below is an outline you can follow when structuring your essay, and in the next section we go into more detail on how to write an analytical essay.
Introduction
Your introduction will begin with some sort of attention-grabbing sentence to get your audience interested, then you'll give a few sentences setting up the topic so that readers have some context, and you'll end with your thesis statement. Your introduction will include:
Brief background information explaining the issue/text
Your thesis
Body Paragraphs
Your analytical essay will typically have three or four body paragraphs, each covering a different point of analysis. Begin each body paragraph with a sentence that sets up the main point you'll be discussing. Then you'll give some analysis on that point, backing it up with evidence to support your claim. Continue analyzing and giving evidence for your analysis until you're out of strong points for the topic. At the end of each body paragraph, you may choose to have a transition sentence that sets up what the next paragraph will be about, but this isn't required. Body paragraphs will include:
Introductory sentence explaining what you'll cover in the paragraph (sort of like a mini-thesis)
Analysis point
Evidence (either passages from the text or data/facts) that supports the analysis
(Repeat analysis and evidence until you run out of examples)
You won't be making any new points in your conclusion; at this point you're just reiterating key points you've already made and wrapping things up. Begin by rephrasing your thesis and summarizing the main points you made in the essay. Someone who reads just your conclusion should be able to come away with a basic idea of what your essay was about and how it was structured. After this, you may choose to make some final concluding thoughts, potentially by connecting your essay topic to larger issues to show why it's important. A conclusion will include:
Paraphrase of thesis
Summary of key points of analysis
Final concluding thought(s)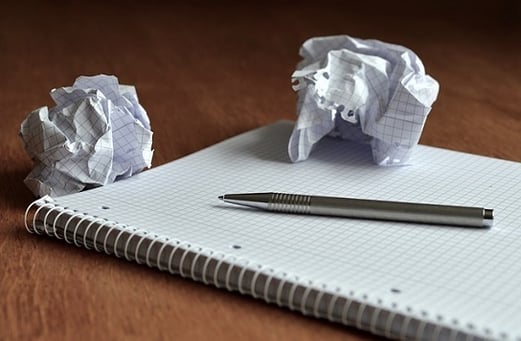 5 Steps for Writing an Analytical Essay
Follow these five tips to break down writing an analytical essay into manageable steps. By the end, you'll have a fully-crafted analytical essay with both in-depth analysis and enough evidence to support your argument. All of these steps use the completed analytical essay in the next section as an example.
#1: Pick a Topic
You may have already had a topic assigned to you, and if that's the case, you can skip this step. However, if you haven't, or if the topic you've been assigned is broad enough that you still need to narrow it down, then you'll need to decide on a topic for yourself. Choosing the right topic can mean the difference between an analytical essay that's easy to research (and gets you a good grade) and one that takes hours just to find a few decent points to analyze
Before you decide on an analytical essay topic, do a bit of research to make sure you have enough examples to support your analysis. If you choose a topic that's too narrow, you'll struggle to find enough to write about.
For example, say your teacher assigns you to write an analytical essay about the theme in John Steinbeck's The Grapes of Wrath of exposing injustices against migrants. For it to be an analytical essay, you can't just recount the injustices characters in the book faced; that's only a summary and doesn't include analysis. You need to choose a topic that allows you to analyze the theme. One of the best ways to explore a theme is to analyze how the author made his/her argument. One example here is that Steinbeck used literary devices in the intercalary chapters (short chapters that didn't relate to the plot or contain the main characters of the book) to show what life was like for migrants as a whole during the Dust Bowl.
You could write about how Steinbeck used literary devices throughout the whole book, but, in the essay below, I chose to just focus on the intercalary chapters since they gave me enough examples. Having a narrower focus will nearly always result in a tighter and more convincing essay (and can make compiling examples less overwhelming).
#2: Write a Thesis Statement
Your thesis statement is the most important sentence of your essay; a reader should be able to read just your thesis and understand what the entire essay is about and what you'll be analyzing. When you begin writing, remember that each sentence in your analytical essay should relate back to your thesis
In the analytical essay example below, the thesis is the final sentence of the first paragraph (the traditional spot for it). The thesis is: "In The Grapes of Wrath's intercalary chapters, John Steinbeck employs a variety of literary devices and stylistic choices to better expose the injustices committed against migrants in the 1930s." So what will this essay analyze? How Steinbeck used literary devices in the intercalary chapters to show how rough migrants could have it. Crystal clear.
#3: Do Research to Find Your Main Points
This is where you determine the bulk of your analysis--the information that makes your essay an analytical essay. My preferred method is to list every idea that I can think of, then research each of those and use the three or four strongest ones for your essay. Weaker points may be those that don't relate back to the thesis, that you don't have much analysis to discuss, or that you can't find good examples for. A good rule of thumb is to have one body paragraph per main point
This essay has four main points, each of which analyzes a different literary device Steinbeck uses to better illustrate how difficult life was for migrants during the Dust Bowl. The four literary devices and their impact on the book are:
Lack of individual names in intercalary chapters to illustrate the scope of the problem
Parallels to the Bible to induce sympathy for the migrants
Non-showy, often grammatically-incorrect language so the migrants are more realistic and relatable to readers
Nature-related metaphors to affect the mood of the writing and reflect the plight of the migrants
#4: Find Excerpts or Evidence to Support Your Analysis
Now that you have your main points, you need to back them up. If you're writing a paper about a text or film, use passages/clips from it as your main source of evidence. If you're writing about something else, your evidence can come from a variety of sources, such as surveys, experiments, quotes from knowledgeable sources etc. Any evidence that would work for a regular research paper works here.
In this example, I quoted multiple passages from The Grapes of Wrath in each paragraph to support my argument. You should be able to back up every claim you make with evidence in order to have a strong essay.
#5: Put It All Together
Now it's time to begin writing your essay, if you haven't already. Create an introductory paragraph that ends with the thesis, make a body paragraph for each of your main points, including both analysis and evidence to back up your claims, and wrap it all up with a conclusion that recaps your thesis and main points and potentially explains the big picture importance of the topic.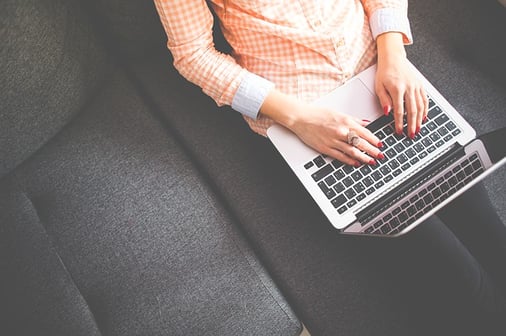 Analytical Essay Example + Analysis
So that you can see for yourself what a completed analytical essay looks like, here's an essay I wrote back in my high school days. It's followed by analysis of how I structured my essay, what its strengths are, and how it could be improved.
One way Steinbeck illustrates the connections all migrant people possessed and the struggles they faced is by refraining from using specific titles and names in his intercalary chapters. While The Grapes of Wrath focuses on the Joad family, the intercalary chapters show that all migrants share the same struggles and triumphs as the Joads. No individual names are used in these chapters; instead the people are referred to as part of a group. Steinbeck writes, "Frantic men pounded on the doors of the doctors; and the doctors were busy. And sad men left word at country stores for the coroner to send a car," (555). By using generic terms, Steinbeck shows how the migrants are all linked because they have gone through the same experiences. The grievances committed against one family were committed against thousands of other families; the abuse extends far beyond what the Joads experienced. The Grapes of Wrath frequently refers to the importance of coming together; how, when people connect with others their power and influence multiplies immensely. Throughout the novel, the goal of the migrants, the key to their triumph, has been to unite. While their plans are repeatedly frustrated by the government and police, Steinbeck's intercalary chapters provide a way for the migrants to relate to one another because they have encountered the same experiences. Hundreds of thousands of migrants fled to the promised land of California, but Steinbeck was aware that numbers alone were impersonal and lacked the passion he desired to spread. Steinbeck created the intercalary chapters to show the massive numbers of people suffering, and he created the Joad family to evoke compassion from readers. Because readers come to sympathize with the Joads, they become more sensitive to the struggles of migrants in general. However, John Steinbeck frequently made clear that the Joads were not an isolated incident; they were not unique. Their struggles and triumphs were part of something greater. Refraining from specific names in his intercalary chapters allows Steinbeck to show the vastness of the atrocities committed against migrants.
Steinbeck also creates significant parallels to the Bible in his intercalary chapters in order to enhance his writing and characters. By using simple sentences and stylized writing, Steinbeck evokes Biblical passages. The migrants despair, "No work till spring. No work," (556). Short, direct sentences help to better convey the desperateness of the migrants' situation. Throughout his novel, John Steinbeck makes connections to the Bible through his characters and storyline. Jim Casy's allusions to Christ and the cycle of drought and flooding are clear biblical references. By choosing to relate The Grapes of Wrath to the Bible, Steinbeck's characters become greater than themselves. Starving migrants become more than destitute vagrants; they are now the chosen people escaping to the promised land. When a forgotten man dies alone and unnoticed, it becomes a tragedy. Steinbeck writes, "If [the migrants] were shot at, they did not run, but splashed sullenly away; and if they were hit, they sank tiredly in the mud," (556). Injustices committed against the migrants become greater because they are seen as children of God through Steinbeck's choice of language. Referencing the Bible strengthens Steinbeck's novel and purpose: to create understanding for the dispossessed. It is easy for people to feel disdain for shabby vagabonds, but connecting them to such a fundamental aspect of Christianity induces sympathy from readers who might have otherwise disregarded the migrants as so many other people did.
The simple, uneducated dialogue Steinbeck employs also helps to create a more honest and meaningful representation of the migrants, and it makes the migrants more relatable to readers. Steinbeck chooses to accurately represent the language of the migrants in order to more clearly illustrate their lives and make them seem more like real paper than just characters in a book. The migrants lament, "They ain't gonna be no kinda work for three months," (555). There are multiple grammatical errors in that single sentence, but it vividly conveys the despair the migrants felt better than a technically perfect sentence would. The Grapes of Wrath is intended to show the severe difficulties facing the migrants so Steinbeck employs a clear, pragmatic style of writing. Steinbeck shows the harsh, truthful realities of the migrants' lives and he would be hypocritical if he chose to give the migrants a more refined voice and not portray them with all their shortcomings. The depiction of the migrants as imperfect through their language also makes them easier to relate to. Steinbeck's primary audience was the middle class, the less affluent of society. Repeatedly in The Grapes of Wrath , the wealthy make it obvious that they scorn the plight of the migrants. The wealthy, not bad luck or natural disasters, were the prominent cause of the suffering of migrant families such as the Joads. Thus, Steinbeck turns to the less prosperous for support in his novel. When referring to the superior living conditions barnyard animals have, the migrants remark, "Them's horses-we're men," (556). The perfect simplicity of this quote expresses the absurdness of the migrants' situation better than any flowery expression could.
In The Grapes of Wrath , John Steinbeck uses metaphors, particularly about nature, in order to illustrate the mood and the overall plight of migrants. Throughout most of the book, the land is described as dusty, barren, and dead. Towards the end, however; floods come and the landscape begins to change. At the end of chapter twenty-nine, Steinbeck describes a hill after the floods saying, "Tiny points of grass came through the earth, and in a few days the hills were pale green with the beginning year," (556). This description offers a stark contrast from the earlier passages which were filled with despair and destruction. Steinbeck's tone from the beginning of the chapter changes drastically. Early in the chapter, Steinbeck had used heavy imagery in order to convey the destruction caused by the rain, "The streams and the little rivers edged up to the bank sides and worked at willows and tree roots, bent the willows deep in the current, cut out the roots of cottonwoods and brought down the trees," (553). However, at the end of the chapter the rain has caused new life to grow in California. The new grass becomes a metaphor representing hope. When the migrants are at a loss over how they will survive the winter, the grass offers reassurance. The story of the migrants in the intercalary chapters parallels that of the Joads. At the end of the novel, the family is breaking apart and has been forced to flee their home. However, both the book and final intercalary chapter end on a hopeful note after so much suffering has occurred. The grass metaphor strengthens Steinbeck's message because it offers a tangible example of hope. Through his language Steinbeck's themes become apparent at the end of the novel. Steinbeck affirms that persistence, even when problems appear insurmountable, leads to success. These metaphors help to strengthen Steinbeck's themes in The Grapes of Wrath because they provide a more memorable way to recall important messages.
John Steinbeck's language choices help to intensify his writing in his intercalary chapters and allow him to more clearly show how difficult life for migrants could be. Refraining from using specific names and terms allows Steinbeck to show that many thousands of migrants suffered through the same wrongs. Imitating the style of the Bible strengthens Steinbeck's characters and connects them to the Bible, perhaps the most famous book in history. When Steinbeck writes in the imperfect dialogue of the migrants, he creates a more accurate portrayal and makes the migrants easier to relate to for a less affluent audience. Metaphors, particularly relating to nature, strengthen the themes in The Grapes of Wrath by enhancing the mood Steinbeck wants readers to feel at different points in the book. Overall, the intercalary chapters that Steinbeck includes improve his novel by making it more memorable and reinforcing the themes Steinbeck embraces throughout the novel. Exemplary stylistic devices further persuade readers of John Steinbeck's personal beliefs. Steinbeck wrote The Grapes of Wrath to bring to light cruelties against migrants, and by using literary devices effectively, he continuously reminds readers of his purpose. Steinbeck's impressive language choices in his intercalary chapters advance the entire novel and help to create a classic work of literature that people still are able to relate to today.
This essay sticks pretty closely to the standard analytical essay outline. It starts with an introduction, where I chose to use a quote to start off the essay. (This became my favorite way to start essays in high school because, if I wasn't sure what to say, I could outsource the work and find a quote that related to what I'd be writing about.) The quote in this essay doesn't relate to the themes I'm discussing quite as much as it could, but it's still a slightly different way to start an essay and can intrigue readers. I then give a bit of background on The Grapes of Wrath and its themes before ending the intro paragraph with my thesis: that Steinbeck used literary devices in intercalary chapters to show how rough migrants had it.
Each of my four body paragraphs is formatted in roughly the same way: an intro sentence that explains what I'll be discussing, analysis of that main point, and at least two quotes from the book as evidence.
My conclusion restates my thesis, summarizes each of four points I discussed in my body paragraphs, and ends the essay by briefly discussing how Steinbeck's writing helped introduce a world of readers to the injustices migrants experienced during the dust bowl.
What does this analytical essay example do well? For starters, it contains everything that a strong analytical essay should, and it makes that easy to find. The thesis clearly lays out what the essay will be about, the first sentence of each of the body paragraph introduces the topic it'll cover, and the conclusion neatly recaps all the main points. Within each of the body paragraphs, there's analysis along with multiple excerpts from the book in order to add legitimacy to my points.
Additionally, the essay does a good job of taking an in-depth look at the issue introduced in the thesis. Four ways Steinbeck used literary devices are discussed, and for each of the examples are given and analysis is provided so readers can understand why Steinbeck included those devices and how they helped shaped how readers viewed migrants and their plight.
Where could this essay be improved? I believe the weakest body paragraph is the third one, the one that discusses how Steinbeck used plain, grammatically incorrect language to both accurately depict the migrants and make them more relatable to readers. The paragraph tries to touch on both of those reasons and ends up being somewhat unfocused as a result. It would have been better for it to focus on just one of those reasons (likely how it made the migrants more relatable) in order to be clearer and more effective. It's a good example of how adding more ideas to an essay often doesn't make it better if they don't work with the rest of what you're writing. This essay also could explain the excerpts that are included more and how they relate to the points being made. Sometimes they're just dropped in the essay with the expectation that the readers will make the connection between the example and the analysis. This is perhaps especially true in the second body paragraph, the one that discusses similarities to Biblical passages. Additional analysis of the quotes would have strengthened it.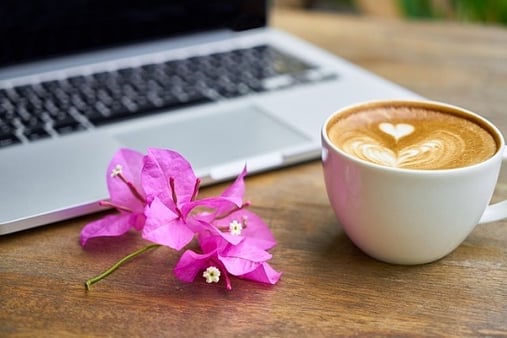 Summary: How to Write an Analytical Essay
What is an analytical essay? A critical analytical essay analyzes a topic, often a text or film. The analysis paper uses evidence to support the argument, such as excerpts from the piece of writing. All analytical papers include a thesis, analysis of the topic, and evidence to support that analysis.
When developing an analytical essay outline and writing your essay, follow these five steps:
Reading analytical essay examples can also give you a better sense of how to structure your essay and what to include in it.
What's Next?
Learning about different writing styles in school? There are four main writing styles, and it's important to understand each of them. Learn about them in our guide to writing styles , complete with examples.
Writing a research paper for school but not sure what to write about? Our guide to research paper topics has over 100 topics in ten categories so you can be sure to find the perfect topic for you.
Literary devices can both be used to enhance your writing and communication. Check out this list of 31 literary devices to learn more !
Need more help with this topic? Check out Tutorbase!
Our vetted tutor database includes a range of experienced educators who can help you polish an essay for English or explain how derivatives work for Calculus. You can use dozens of filters and search criteria to find the perfect person for your needs.
Christine graduated from Michigan State University with degrees in Environmental Biology and Geography and received her Master's from Duke University. In high school she scored in the 99th percentile on the SAT and was named a National Merit Finalist. She has taught English and biology in several countries.
Student and Parent Forum
Our new student and parent forum, at ExpertHub.PrepScholar.com , allow you to interact with your peers and the PrepScholar staff. See how other students and parents are navigating high school, college, and the college admissions process. Ask questions; get answers.
Ask a Question Below
Have any questions about this article or other topics? Ask below and we'll reply!
Improve With Our Famous Guides
The 5 Strategies You Must Be Using to Improve 160+ SAT Points
How to Get a Perfect 1600, by a Perfect Scorer
Series: How to Get 800 on Each SAT Section:
Score 800 on SAT Math
Score 800 on SAT Reading
Score 800 on SAT Writing
Series: How to Get to 600 on Each SAT Section:
Score 600 on SAT Math
Score 600 on SAT Reading
Score 600 on SAT Writing
Free Complete Official SAT Practice Tests
What SAT Target Score Should You Be Aiming For?
15 Strategies to Improve Your SAT Essay
The 5 Strategies You Must Be Using to Improve 4+ ACT Points
How to Get a Perfect 36 ACT, by a Perfect Scorer
Series: How to Get 36 on Each ACT Section:
36 on ACT English
36 on ACT Math
36 on ACT Reading
36 on ACT Science
Series: How to Get to 24 on Each ACT Section:
24 on ACT English
24 on ACT Math
24 on ACT Reading
24 on ACT Science
What ACT target score should you be aiming for?
ACT Vocabulary You Must Know
ACT Writing: 15 Tips to Raise Your Essay Score
How to Get Into Harvard and the Ivy League
How to Get a Perfect 4.0 GPA
How to Write an Amazing College Essay
What Exactly Are Colleges Looking For?
Is the ACT easier than the SAT? A Comprehensive Guide
Should you retake your SAT or ACT?
When should you take the SAT or ACT?
Stay Informed
Get the latest articles and test prep tips!
Looking for Graduate School Test Prep?
Check out our top-rated graduate blogs here:
GRE Online Prep Blog
GMAT Online Prep Blog
TOEFL Online Prep Blog
Holly R. "I am absolutely overjoyed and cannot thank you enough for helping me!"
Analytical Essay Guide

Analytical Essay Guide with Examples & Tips
Published on: Feb 23, 2018
Last updated on: Oct 29, 2023
People also read
Interesting Analytical Essay Topics Ideas for Students
15 Analytical Essay Samples to Learn From - Tips Included
Analytical Essay Outline - An Easy Guide
Share this article
Analytical essays let you express your critical thinking abilities and deepen your understanding of complex subjects. However, they are not easy to write.
In fact, analytical essays are some of the most challenging but also some of the most highly-rewarded writing assignments. That's why mastering the art of analytical essay writing can prove invaluable.
In this guide, you will get some helpful writing steps, tips, and essay examples to introduce you to analytical writing. With these resources, you will be able to write an exceptional analytical essay from start to finish.
Let's get started!
On This Page On This Page
What Is an Analytical Essay?
"Analytical essays are a type of writing that aims to examine, interpret, and dissect a specific topic or subject matter."
These essays require a deeper level of analysis of the topic. Analytical writing involves breaking down a topic into relevant parts and an examination and interpretation these parts to make up a cohesive understanding of that topic.
Moreover, analytical essays are commonly assigned in academic settings across various disciplines, including literature, social sciences, and business and finance.
Characteristics of Analytical Essays
Analytical essays are defined by several characteristics, including:
Objective Analysis: These essays emphasize objective evaluation rather than personal feelings or opinions. It's about examining the facts and evidence related to the topic.
Evidence-Based: Analytical essays rely heavily on evidence to support the analysis and arguments. This can include data, quotes, examples, and scholarly sources.
Focus on Complexity: Analytical essays thrive on topics that are multifaceted and require a deeper examination. They often explore ambiguities, contradictions, or multiple perspectives within a subject.
Critical Thinking: Critical thinking is at the core of analytical writing. You'll need to assess the strengths and weaknesses of various arguments, theories, or interpretations related to your topic.
How to Write an Analytical Essay?
Now that you know what an analytical essay is, let's get into the writing steps involved in writing. You can follow this simple 5-step process to produce a good analytical essay.
Step 1 - Brainstorm for a Compelling Topic
Start by selecting a topic that interests you and aligns with the assignment's guidelines. It's essential to choose a subject with enough depth for analysis. Avoid topics that are too broad or too narrow.
Step 2 - Research and Gather Evidence
Conduct thorough research to gather relevant evidence, examples, data, or quotes that support your main ideas. Ensure your sources are credible and appropriate for your academic level.
Step 3 - Develop a Clear Thesis Statement
Craft a concise and focused thesis statement that outlines the central argument or perspective you will analyze in your essay. Your thesis statement should be specific and debatable, serving as the essay's guiding point.
Step 4 - Create an Outline
Organize your essay's structure with an outline. Plan the main points you want to address in each body paragraph, ensuring a logical flow of ideas. Your outline should include an introduction, body paragraphs, and a conclusion.
Step 5 - Write & Revise Your Draft
Now, it's time to start writing your essay. Begin with an engaging introduction that introduces the topic, provides necessary background information, and presents your thesis statement.
In the body paragraphs, analyze the evidence and examples you've gathered, using critical thinking to support your claims. Be sure to address counterarguments or alternative perspectives where relevant.
Finally, conclude your essay by summarizing your key points and reinforcing your thesis.
Analytical Essay Format
The outline for an analytical essay is similar to other types of essays. That is, it includes an introduction, several body paragraphs, and a conclusion. However, the way an introduction or conclusion is written or structured is a little different.
This is what an analytical essay outline looks like:
Here's the best way to write and structure your essay:
Analytical Essay Introduction
The introduction is the first part of your analytical essay. Also, it has the same elements as any other essay introduction.
Here is what a good introduction includes:
It begins with a compelling hook statement that captures your reader's attention. The opening sentence could be a fact, quote, or an observation that is meant to draw the reader in and to make them read onwards.
Provide essential context to orient your audience.
Finally, present a clear and concise thesis statement that outlines the main argument of your essay. The thesis statement is the central part of your introduction as it clarifies your main focus.
Now, let's discuss how to write an analytical essay thesis statement.
Firstly, a thesis statement for an analytical essay should clearly mention your central claim or proposition. It should also briefly explain how you would support that claim in the essay. Finally, your thesis statement could include the implications of your main claim, but this is optional.
Here's an example:
Learn more about writing good thesis statements with our comprehensive thesis statement guide.
Analysis Essay Body Paragraphs
The body paragraphs of your analytical essay are where the real substance of your analysis takes place. This is where you delve deep into your topic, examine evidence, and present your arguments with precision.
To craft effective body paragraphs, follow these essential guidelines:
Start with a Clear Topic Sentence
Each body paragraph should begin with a clear and concise topic sentence that introduces the main point or argument you'll be addressing in that specific paragraph. This sentence sets the tone and direction for the entire paragraph.
Provide Supporting Evidence and Examples
Support your analysis with concrete evidence and examples. This can include primary sources, quotations from texts, data from research, historical events, or any relevant information that strengthens your argument. Ensure that the evidence you choose directly relates to your thesis statement.
Don't stop at presenting evidence—analyze it. Explain the significance of the evidence and how it supports your argument. Dive into the details, exploring the "how" and "why" behind your analysis. This is where your critical thinking skills shine.
Ensure that your paragraphs have a logical flow. Transition smoothly between ideas to maintain coherence in your essay. Consider using transitional phrases or sentences to guide readers through your analysis.
Analytical Essay Conclusion
The conclusion of an analytical essay provides a synthesis of the arguments presented in the essay. It presents a cohesive picture of the topic after breaking it down in the body paragraphs.
Apart from that, the conclusion of an analytical essay is just like any other conclusion. Here is how it's done:
The writer should restate the thesis statement and concisely mention the main arguments.
The conclusion finally ends with a strong closing statement, which can be a food for thought, a question for further research, or a compelling observation.
Read more about writing good conclusions in our guide on how to write an essay conclusion .
Analytical Essay Examples
Read these analytical essay examples to gain a clearer understanding of how analytical essays work.
Literary Analytical Essay Example
Analytical Essay Sample
Want to read more analytical essays for an even better understanding? Check out expertly written analytical essay examples .
Topic Ideas for Analytical Essays
Do you want to try writing your own analytical essay for practice and need topic suggestions? Here are ten analytical essay prompt topic ideas to ignite your imagination.
Analyze the symbolism of the "green light" in F. Scott Fitzgerald's "The Great Gatsby."
Analyze the foreign policy decisions that led to a significant historical conflict.
Explore the impact of gerrymandering on the democratic process in a specific country.
Examine the economic consequences of a major financial crisis, such as the 2008 global recession.
Analyze the impact of globalization on the economies of developing nations.
Analyze the concept of justice in Plato's "The Republic."
Examine the ethical dilemmas surrounding euthanasia and assisted suicide.
Analyze the existentialist themes in the works of Jean-Paul Sartre.
Analyze the role of propaganda in shaping public opinion during a political campaign.
Analyze the cultural significance of a specific religious festival or tradition.
Need more ideas? Check out our list of more than 100 analytical essay topics to help you out!
Tips for Writing Better Analytical Essays
thinking, meticulous research, and effective writing.
Here are some valuable tips to help you elevate your analytical essay writing skills:
Understand the Assignment
Before you start writing, you should know what an analytical essay is and what it entails. Understanding the type of essay you are writing will help you fulfill the expectations of your readers.
So carefully think about what your essay should be like and read any assignment guidelines before you begin.
Avoid mere summary or explanation of your sources or topic. Instead, analyze the evidence critically.
Explain the significance, implications, and connections between your arguments and your thesis statement. Remember, an analytical essay is more in-depth than a descriptive or expository essay .
Acknowledge and address counterarguments or alternative perspectives. This demonstrates a nuanced understanding of your topic and strengthens your own argument.
Maintain Clarity and Conciseness
Write clearly and concisely. Avoid jargon or overly complex language unless it's necessary for your field. Be precise in your wording to ensure your ideas are easily understood.
Proofread, Revise, and Edit
After completing your first draft, take a break, then return to revise and edit. Check for grammar, punctuation, and spelling errors. You can read your essay aloud to catch any awkward phrasing or inconsistencies. Also, make sure that your ideas flow logically and coherently.
Consider sharing your essay with peers, instructors, or writing centers for feedback. Fresh perspectives can provide valuable insights and help you identify areas for improvement.
In Conclusion,
Analytical essay writing is tough, but it's also the most satisfying and rewarding. Writing an analytical essay can greatly broaden your understanding of a topic. By following the steps, tips, and examples provided in this guide, you're better equipped to embark on your analytical writing journey with confidence.
Remember that practice is key to honing your analytical skills. As you continue to engage with complex subjects and seek feedback, your ability to uncover meaning and offer fresh insights will flourish.
Also, we understand that while writing an analytical essay, you sometimes need a helping hand. With MyPerfectWords.com , you can get help from expert writers at our analytical essay writing service . They will craft fully original and custom-tailored essays for you at the most affordable prices.
So contact our paper writing service today!
Nova A. (Literature, Marketing)
Nova Allison is a Digital Content Strategist with over eight years of experience. Nova has also worked as a technical and scientific writer. She is majorly involved in developing and reviewing online content plans that engage and resonate with audiences. Nova has a passion for writing that engages and informs her readers.
Paper Due? Why Suffer? That's our Job!
Keep reading
We value your privacy
We use cookies to improve your experience and give you personalized content. Do you agree to our cookie policy?
Website Data Collection
We use data collected by cookies and JavaScript libraries.
Are you sure you want to cancel?
Your preferences have not been saved.
Analytical essay vs. Descriptive essay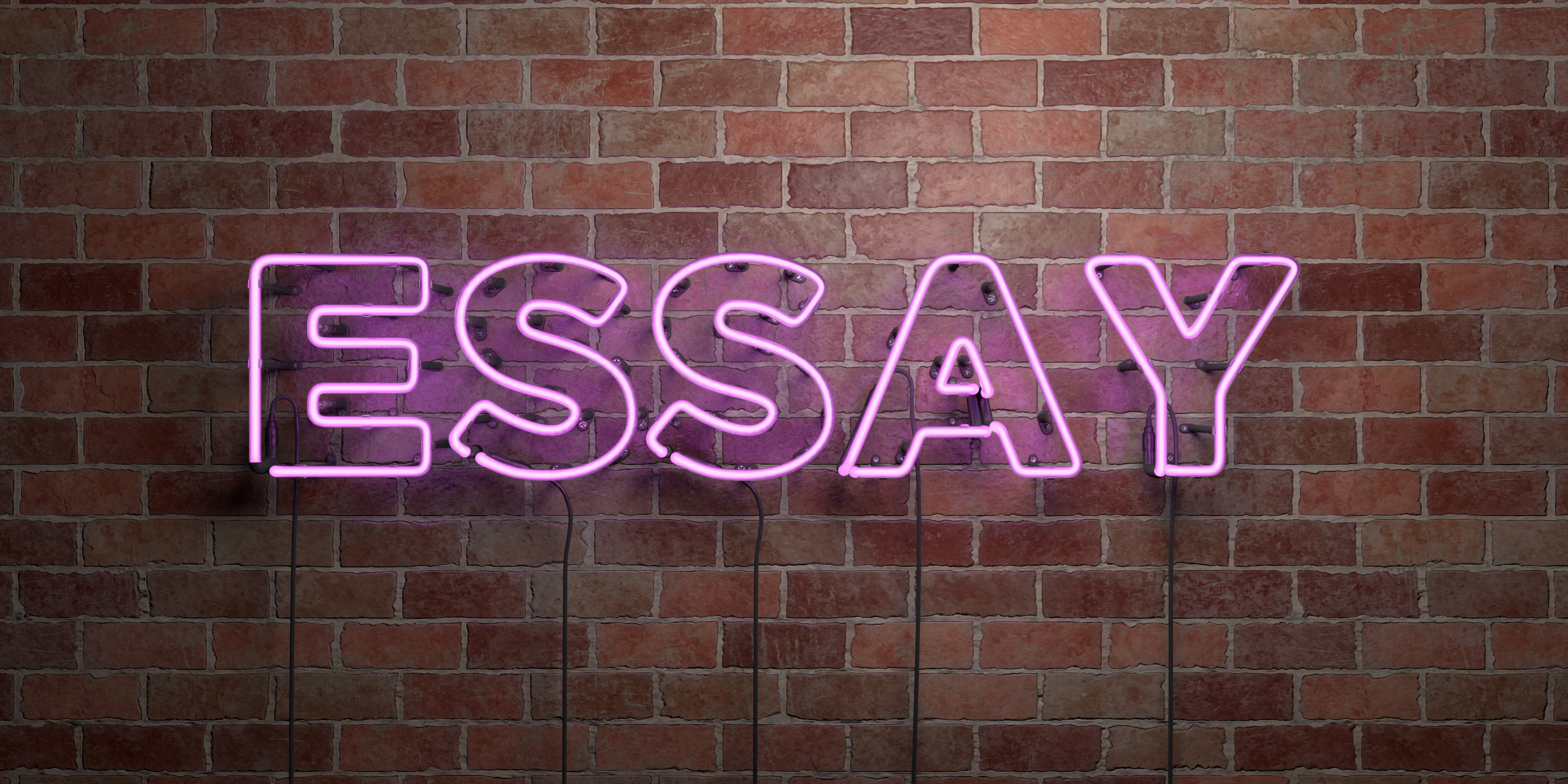 When experts apply for educational courses, scholarships, grants, or careers, they have to write an essay or prepare an application letter to go with their application resources. Analytical and descriptive essays are two sorts of essays that an admissions committee or prospective employer may seek. If you're applying for an educational course, a research award, a scholarship, or a job, you might want to discover these writing patterns.
What is an analytical essay
An analytical essay is a writing assignment that demonstrates the effect or outcome of a particular activity or event. Analytical essays look at specific aspects of a procedure, event, or subject. Analytical essay writers must also consider how these components converse with one another. Since descriptive elements are common in analytical essays, they also provide a fresh outlook or reasoning for readers to take into account.
They provide more precise details, data, and proof to back up abstract thoughts and perspectives than descriptive essays do. Analytical essays could also assess a topic's positive aspects and shortcomings, make educated decisions about it and draw inferences relying on research. Keywords used in analytical essays involve distinction, comparison, and examination. The core attributes of analytical writing are assessment and comparison, and it goes further than simply stating an event, a person, or a thing. This writing style answers why what, and what. One must know to convey their content in an argumentative context. It demands the ability to purpose and give evidence to the viewer. There are numerous techniques to express reasoning, but the subject must be well-organized, practical, and contribute to a final result. The primary goal of an analytical essay is not to give information or figures to the audience, but to analyze the statistics and compare and verify them to conclude. Analytical writing could be employed in academic works to measure and interpret precise details. As a result, that'd be beneficial for correlating statistical data or theories.
How to write an analytical essay
What is a descriptive essay
A descriptive essay is a writing task that concentrates solely on what something is or what occurred. Rather than introducing reasoning, descriptive essays introduce the audience with simple factual information. The writer's objective is usually to describe what happened, showcase key points, or analyze their insight on a particular topic. Descriptive essays could concentrate on an individual, place, or thing, recount an event, or give a short outline of a theory. The words how, specify, and summarize are used by authors in descriptive essays. When writing a descriptive essay, concentrate on adding your primary idea as transparent, reliable, and specific. Introduce supporting factual data and relevant facts in a cohesive manner. Descriptive writing is widely perceived as the most basic kind of educational writing because it merely seeks to provide the audience with statistics and details. This writing style effectively answers the questions of what, when, where, and who. The ideal instances of descriptive essays are an article overview or the findings of a scientific study. A few of the terms utilized by educators to imply that they prefer descriptive writing are summarize, gather, describe, outline, document, recognize, and so on. When discussing a person, place, or thing, descriptive writing is regularly used by the author to convey the entire perception to the audience. It prompts the use of rich language and strongly packed text full of analogies to present the viewer with a striking picture as if they were witnessing the scenario of writing. Although a few parts are solely descriptive, this writing technique is employed as an opening to other forms of writing. A descriptive essay can focus on the following essay description topics;
A descriptive essay can be about a location, divided into a geographical area, weather, politics, religion, and customs.
Discovering an event in history in proper sequence, starting with a paragraph about what induced it, then moving on to an explanation of the incident itself, and finally ending with its implications.
A news item that includes a synopsis of the event, perspective about the persons affected, details about the location where it happened, and understanding of related events.
Difference between Analytical vs. Descriptive essay
Since analytical and descriptive essays are widely known alternatives in educational and professional setups, there are some key distinctions between these two forms of writing. Here are a few of the most significant differences between analytical and descriptive essays;
A descriptive essay provides a summary of an event, person, place, or object, while an analytical essay concentrates on the repercussions of an event.
A descriptive essay states the factual data, while an analytical essay can broaden an appropriate issue or theory by incorporating the latest questions and discussions.
An analytical essay concentrates on reasoning, facts, and framework, so a descriptive essay is about comparisons, metaphors, and rich perceptual language.
A descriptive essay gives non-biased details, while an analytical essay identifies if a response has a positive or negative impact.
An analytical essay's primary objective is to assess, examine, and identify something, while a descriptive essay's overall purpose is to reveal information and details.
A descriptive essay enables the audience to establish their own opinions, while an analytical essay builds an outcome.
Analytical essays emphasize why and what, and descriptive essays focus on what, when, and where.
As the name implies, an analytical essay means examining a subject. Maintain your analytical essay concentrated on the key topic and avoid turning it into a synopsis. Prepare your essay before you begin, including what you should say initially, last, and so on. Establish a powerful introduction that contains a well-developed dissertation that will serve as the foundation of your essay. Utilize the body paragraphs to back up your essay with solid reasoning and all related details. Finish the analytical essay with a quick description of the entire essay, and you may add your own opinions on the issue.
The descriptive essay is in which the student has to identify something—a thing, person, location, experience, perception, scenario, and so on. This genre motivates students to write a written record of a specific experience. Besides, this genre facilitates artistic freedom, with the intent of developing a colorful and progressing impression in the minds of the viewer.
How to write a descriptive essay
Paraphrasing tool
Analytical Essay
Definition of analytical essay.
Analytical implies the breaking down of something into parts, or the discussion of something in a way that it becomes a dissection of the whole. An analytical type of essay differs from other types of essays in that its primary goal is to explain something bit by bit to enhance understanding. Most of the times, an analytical essay is written about the analysis of a text, or a process, or an idea. In literature, however, it is a critical analysis of some literary text which is done to enhance its understanding.
Difference Between an Analytical Essay and a Critical Essay
An analytical essay is just an analysis of a literary text. By contrast , a critical essay involves, not only an analysis of the text in question, but also dissection of the literary terms and devices used by the author to make his meanings clear. The critical essay also explains the functions of the literary terms used, and evaluates their usage, and whether they have achieved the intended purposes or not.
Types of Analytical Essay
Cause and Effect : One way of analyzing something is to discuss the cause of something, and its effect on other things.
Comparison and Contrast : Another way of analyzing something is to compare and contrast things among themselves.
Classification : Classification is yet another method of analyzing things, to learn of their nature.
Process : Process is also a type of analysis writing.
Definition : Defining things is also a way of analyzing the nature of things.
Examples of Analytical Essay in Literature
Example #1: liposuction: the key to energy independence (by barbara ehrenreich).
"I say to my fellow humans: It's time to stop feeding off the dead and grow up! I don't know about food, but I have a plan for achieving fuel self-sufficiency in less time than it takes to say 'Arctic National Wildlife Refuge.' The idea came to me from reports of the growing crime of French fry oil theft: Certain desperate individuals are stealing restaurants' discarded cooking oil, which can then be used to fuel cars. So the idea is: why not skip the French fry phase and harvest high-energy hydrocarbons right from ourselves?"
This is an excerpt from the essay of Barbara Ehrenreich, in which she has made comparison and contrast between human beings and animals , regarding food choices . This is a good analysis of the food we use.
Example #2: Freedom (by Joyce M. Jarett)
"On the first day of school, I was escorted by hordes of national guardsmen. Like a funeral procession, the steady stream of official-looking cars followed me to the campus. Some patrolmen were parked near campus gates, while others, with guns strapped to their sides, stood near building entrances. Though many of my escorts had given me smiles of support, still I was not prepared for what I encountered upon entering my new school."
This is a paragraph from a process analysis. The author, Joyce M. Jaret, has beautifully described her experience of the security in this paragraph, and how it is deployed when an important figure faces security issues in his life. This is an analysis of the process of security deployment.
Example #3: The Ways of Meeting Oppression (by Martin Luther King, Jr.)
"The third way open to oppressed people in their quest for freedom is the way of nonviolent resistance. Like the synthesis in Hegelian philosophy, the principle of nonviolent resistance seeks to reconcile the truths of two opposites—the acquiescence and violence—while avoiding the extremes and immoralities of both. The nonviolent resister agrees with the person who acquiesces that one should not be physically aggressive toward his opponent; but he balances the equation by agreeing with the person of violence that evil must be resisted. He avoids the nonresistance of the former and the violent resistance of the latter. With nonviolent resistance, no individual or group need submit to any wrong, nor need anyone resort to violence in order to right a wrong."
This is the analysis by classification that Marth Luther King, a famous human rights activist, has done regarding oppression against African Americans.
Function of Analytical Essay
An analytical essay dissects something such as a concept, an idea, a thing, or even a character . Its major aim is to enhance the understanding of readers. An analysis could be done through a process, definition, classification and division, or comparison and contrast. The thing or idea is broken into several parts, through classification and division, and then analyzed. A process is broken into several steps for analysis. Not only do analytical essays enhance understanding, but they also make readers aware of minute details of things.
Related posts:
Elements of an Essay
Narrative Essay
Definition Essay
Descriptive Essay
Types of Essay
Argumentative Essay
Cause and Effect Essay
Critical Essay
Expository Essay
Persuasive Essay
Process Essay
Explicatory Essay
An Essay on Man: Epistle I
Comparison and Contrast Essay
Post navigation

How to Write an Analytical Essay: Your 2023 Guide + Tips and Examples
Defining What Is an Analytical Essay
If scrutinizing different tasks and constantly thinking out of the box are something you enjoy doing, then the analytical essay writing might be a fun assignment for you! With careful, in-depth analysis and the use of proper literary devices, you may discover a whole new set of perspectives and enrich your understanding of your chosen topic.
To be able to uncover the hidden pieces of literature and captivate your reader, first, you must understand what is an analytical essay and what it tries to accomplish. In a nutshell, analytical essays use textual evidence to support the author's claims and main points by utilizing logic and facts rather than relying on sentimental appeals and personal narratives.
Unlike a persuasive essay, where you only need to prove one side of the argument, analytical essay requires understanding and presenting all sides of an argument. At the end, you should discuss whether you agree or disagree with the analysis you have done.
Creating an Analytical Essay Outline Template
Now that you better understand the definition analytical essay, it's time to master the process of composing a top-notch paper. In order to streamline the writing process, you should put your thoughts into perspective and structure your arguments in a clear format. For this, you need to employ an analytical essay outline that will serve as a roadmap from the beginning to crafting a compelling concluding paragraph. So, let's break down the essential steps required for a proper analytical essay outline template to ensure you leave a lasting impact on your audience.
‍Introduction‍
Background information
Thesis statement
Body paragraph 1‍
Topic sentence
Supporting evidence
Transition to the body paragraph to‍
Body paragraph 2‍
Transition to body paragraph 3
Body paragraph 3
Transition to conclusion
Summary of major points
Restate the thesis
Key takeaways
Analytical Essay Introduction
The process of creating an introduction for an analytical paper is the same as for any other sort of essay. So, if you wondered how to start an analytical essay, remember that as the introduction is the first thing a reader reads, it's critical to grab their attention and ensure that they are aware of the topic of the paper. A strong beginning gives background information, outlines the paper's purpose clearly, and makes a few references to the assertions you will make.
The opening sentence needs to have a hook. In other words, it must draw the reader in and persuade them to continue reading the essay. A hook may be anything fascinating and related to your topics, such as an intriguing fact, a funny story, or a provocative inquiry.
Afterward, establish your thesis, which should be a brief and unambiguous summary of the stance you will take in your essay.
Analytical Essay Thesis Statement
So, how to write a thesis for an analytical essay? Your thesis statement should be clear enough to steer the flow of your essay and should highlight the primary subject you will be examining, along with the supporting details or logic you'll use to back it up. A strong analytical thesis should be precise and straightforward. Therefore, it should present a claim rather than merely summarizing the subject or material under consideration. A compelling analytical thesis statement would be something like: 'Edgar Allan Poe's 'The Raven' addresses the issue of loss and the mental torment it causes, eventually indicating that the only way to find peace is through tolerance.' This thesis statement states the fundamental point regarding the material and the strategies the essay will use to defend that claim.
The last step effectively flows from your introduction into the first body paragraph, which should expound on the first idea you will be addressing. By adhering to these essay format rules, you may create an effective and convincing opening that serves as the foundation for an analytical essay that is well-structured and appealing.
Analytical Essay Body Paragraphs
An analytical essay generally exceeds the traditional five-paragraph structure since additional body paragraphs may be required to adequately defend the thesis statement. The evidence and arguments in these body paragraphs support the thesis statement and are the essay's main body.
Topic sentence that clearly states the direction of analysis for the paragraph
The main piece of evidence for your claim
Supporting information
Transition to the next paragraph
The first sentence of your body paragraph should give the reader an idea of the specific issue that the paragraph will talk about. For example, if the essay is about the gamification of education, the topic sentence for the first body paragraph can be 'Educational video games are being used in many third world countries to help children who cannot access standard schooling systems.' Using this topic sentence, you may clarify the subject of the paragraph and offer supporting evidence.
A good topic sentence helps the reader keep track of and structures the flow of your analysis paper. Imagine having a conversation with a friend about a topic. The main pieces of support you make for your claim are topic sentences. 
The rest of the body paragraph includes factual information proving your topic sentence's validity. Each body paragraph should talk about only one issue, so make sure that the evidence you provide is related only to the specific claim you are making in that paragraph. It can be tempting to provide as much evidence as possible. Still, papers that are too dense with information can be hard to read and understand, so only mention the most important facts and figures. 
The main phrase should be briefly restated at the end of each body paragraph, highlighting how the arguments you've made support it. This is an excellent technique to move into the following body paragraph, which includes a new piece of evidence and analysis from a different point of view. A one-sentence summary or another kind of transition statement helps the essay flow better and builds a more convincing overall argument
Paper's conclusion paragraph frequently follows a predetermined format, restating the thesis statement and summarizing the key concepts covered in the body paragraphs. The conclusion of the essay may also include a remark or comment on the significance of the analysis in order to leave the reader with a lasting impression of its major point.
Reiterate the thesis
Recite the key details
Give supporting documentation
Suggest recommendations for further research
If someone can understand the purpose of your paper just by reading the conclusion, then you have written a good conclusion paragraph. By restating your thesis at the beginning, you reminded the reader of the main purpose of your essay. Going through three body paragraphs is important so the reader can connect the evidence presented and the thesis statement. 
Follow this up with a brief summary of the main claims and analysis in each body paragraph. Since you have already presented evidence backing up the claims, rephrase the main topic sentences and put together a convincing argument for your points. Make sure you don't include new evidence or points of analysis in the conclusion because this might confuse the reader. The conclusion paragraph only recaps and summarizes information. If you have a new point of analysis, then add a new body paragraph. 
Finally, end the conclusion paragraph with some of your own thoughts. Explain why the topic is important, why your perspective adds new information, how your analysis compares to experts in the field, etc. 
Meanwhile, you might also be interested in how to write a reflection paper , so check out the article for more information! Send us your assignment requirements, choose your personal research paper writer , and watch them write your paper.
Steps For How to Write an Analytical Essay
After uncovering the structure of an analytical essay, there are a few more things you can do to make the process of writing an analytical essay easier before you actually start writing it. The writing process will be made simpler, and the essay will have a better overall flow and structure the more preparation you do in advance. Before you begin writing, you should take the following steps from our write my essay for me experts:
Brainstorm Some Ideas
A good analytical essay writer spends some time brainstorming and making a mental map of thoughts associated with their subject before deciding on a theme. This might assist you in coming up with original and intriguing approaches to your study. You may, for instance, come up with a list of several ideas or motifs that emerge in the book and assess their relevance if your essay is about literature.
Use Visual Aids
Our expert research paper writer suggests communicating your research clearly and engagingly by using graphs and charts to help you arrange your insights. For instance, you could make a chart that contradicts two hypotheses or a diagram that illustrates the relationships between various protagonists in a play.
Use Contrasting Opinions
Including opposing viewpoints in your paper may seem unproductive, yet doing so is a terrific approach to developing a strong case for your position. Find the strongest opposing viewpoint and create a body paragraph that uses evidence to demonstrate why it is incorrect. Because it demonstrates that you have thought about alternative opinions, and by weakening the stronger one, it strengthens your case.
Use Primary Sources
When writing an analytical essay, utilizing primary materials like interviews, presentations, and original documents can provide an exceptional outlook on your chosen subject matter. By integrating primary sources into your analysis, you can construct a more intricate and exclusive perspective. For instance, if you are composing an analytical essay about a historical event, delving into letters or memoirs penned by individuals who lived during that time can assist you in gaining a deeper understanding of their viewpoints and experiences.
Use Multimedia Elements
Using multimedia in your essay, such as photographs, films, or audio recordings, may increase reader interest and make the analysis more vivid and engaging. For instance, you might include photographs of the artwork in your essay to graphically explain and demonstrate your observation if you were writing an analytical essay on a masterpiece. This strategy may not only assist in concept clarification but also provide additional life and intrigue to your writing.
Wondering How to Impress Your Professor with Your Essay?
Let our writers craft you a winning essay, no matter the subject, field, type, or length!
Analytical Essay Topics
As mentioned above, finding the right topic is vitally important when it comes to answering the question of how to write an analytical essay. Which is why we devoted this section to providing you with good options. Remember that a good topic:
Is something you generally find interesting
Should attract a reader's attention
It should not be too broad
Needs enough quality research to present evidence
Asks a question that is important
Finding a good topic for an analytical research paper isn't easy, but make sure you spend enough time pinpointing something that fulfills the criteria. The choice between finding writing enjoyable and receiving a good grade or finding it tedious and receiving a poor grade depends on the topic.
So, here is a list of good topics from our dissertation services to get you started.
Analytical Essay Topics about Psychology
Here are some topics on psychology essay writing:
What qualifies as a mental disorder?
Why do more young people feel lonely?
What is the effect of lockdowns on mental health?
Is happiness an illusion?
What are effective methods of coping with depression?
Analytical Essay Topics about Pop Culture
Why DOTA is the perfect game
What is the impact of the Marvel Cinematic Universe?
An analysis of the history of Science Fiction
Why blank is the best music genre
The rise and fall of Kanye West
Analytical Essay Topics about Art and History
How does World War II still affect us?
An analysis of postmodern art.
Are all artists geniuses?
What is the influence of the Renaissance?
What are the lessons learned from war?
Analytical Essay Examples
I assume you are going to use the examples that are already on the website
Despite the difference in doctrines, the Jews, Christians, and Muslims have in one way or another related in accordance to their faith and beliefs. The three monotheistic religions are known for their high regard for their disparities despite the similarities they manifest. It is not only a matter that concerns the religions themselves, but also the society given the world is slowly changing and more people have begun to question the existence of each religion in essence. While, the similarities may be just but subtle, the extent of reach is relatively wide, and for that cause the standing of these religion need some inspection. Noteworthy, there are common features in the religions such as the tenacious adherence by certain groups, which may also pose the question regarding not only lack of choice but also the need to be considered one.
A major consequence of war is in its ability to demolish traditional values and introducing drastic changes the perceptions of the world among those who experience the horror and devastation that define war. For military personnel, assuming a normal life after war is a form of torture because for such an individual visualizing the society from an optimistic perspective is relatively difficult considering that it always in the brink of war which threatens the peace that may be prevailing. Hemmingway uses this story to reminisce about his life after participating in the First World War. It was from his experience in the war as a driver for the Italian Army that he developed depression and he experienced multiple injuries.
Final Concluding Thoughts
By using the advice and illustrations provided by us, you may improve your writing abilities and produce essays that fascinate and interest your audience. You can master analytical writing with dedication and practice, enabling you to confidently take on any topic.
Meanwhile, If you are looking for a place to buy essay online , leave us a simple message like ' do my homework for me ' and we will be right on it!
Do Analytical Essays Tend to Intimidate You?
Give us your assignment to uncover a deeper understanding of your chosen analytical essay topic!
Related Articles
The Ultimate Guide to Analytical Essay Writing: How to Craft an A-Grade Paper?
25 January, 2021
17 minutes read
Author: Kate Smith
An analytical essay is often considered the most challenging piece of writing. However, those who have dealt with it at least once are a step closer to calling themselves masters of essay writing. This type of paper requires plenty of analytical skills to carry out an in-depth analysis of the assigned topic. Yet, the main goal of an analytical essay is not only to demonstrate your ability to learn the basics of the theme.
You also need to think critically, analyze facts, express your standpoint, and clearly show a deep understanding of key concepts. In short, your main task as an author is to prove the validity of your views by coming up with strong arguments that do not beg any questions.
The given guide provides a full analytical essay definition, as well as specifies its features and structural aspects. The following information will help you properly start your paper, choose a relevant topic, and come up with compelling conclusions. 
What is an Analytical Essay?
An analytical essay is a piece of writing aimed to provide a thorough analysis of a definite phenomenon using persuasive arguments and supporting assertions. Analysis in the analytical essay writing process stands for a method of research that allows one to study specific features of an object. Analytical papers also have to do with analysis of a specific problem; that is consideration of the problem itself and identification of its key patterns. The subject matter of analysis can be a well-known or little-studied scientific phenomenon, artistic work, historical event, social problem, etc.
The content of an analytical essay will totally depend on the object that has been chosen for analysis. Thus, when shedding light on any kind of scientific work, an analytical essay can be devoted to the analysis of research credibility, its relevance, or the adequacy of conclusions. When considering a work of art, an essay writer can focus on the analysis of the author's artistic techniques or issues raised in the book. For this reason, it is essential to accurately determine the topic and subject matter of your future analytical essay.
Steps to Take Before Writing
The preparational stage of analytical essay writing cannot be omitted. It lays the basis for the A-grade paper and should be carefully completed. If you don't know how to start an analytical essay, read a few handy tips that will ensure a solid foundation for your paper.  
Define a subject matter
You first need to clearly understand the issue you will base your essay on. Since analytical essays imply an in-depth analysis of a specific problem, you need to define its core. Try to split the analysis into several components and provide arguments taken either from a book, a research, a scientific work, or a movie (depending on the subject matter of your analysis), and support your views comprehensively.
Decide on the content of your analytical essay
If you are a student who was given an analytical essay topic, read the task several times before you are 100% sure that you clearly understand the requirements as to the analytical essay format. In case you were lucky to choose the topic of the analytical paper by yourself, make sure the theme you will be dealing with is familiar or at least seems interesting to you. 
Remember that different subject matters require a different approach to their analysis. If you examine some literature work, you can prove your opinion based on the deeds of a certain or several characters. But if you have been assigned the task to elaborate on some historic events, analyze their main causes, driving forces that have affected their course, and their global consequences.  
Take care of the proper start
Don't forget to start your analytical essay with a thesis statement. It is a sentence or a couple of sentences that aim to summarize the key statements of your paper. A thesis statement should provide readers with a preliminary idea of what your essay is all about.  
Find extra reasoning
Make sure your thesis is supported by compelling arguments. To find enough evidence, you should carry out a thorough analysis of the assigned topic. List the crucial points of your research and ponder over the ways they can be used to prove your final opinion. 
Elaborate the outline
A sound outline elaborated at the preparation stage will help you ensure a proper analytical essay structure and make the overall writing process easier. As a rule, an analytical essay consists of an introduction, three body paragraphs, and a conclusion. Your outline plan should include the key arguments you want to discuss in each paragraph. 
Analytical Essay Thesis
A thesis statement represents the central idea of your paper and must serve as strong proof of your standpoint. While elaborating your thesis statement, it is crucial to include it at the end of the first paragraph and thus set a direction for the overall paper. 
Analytical Essay Outline
An outline is not a required element of analytical essays writing and should not be included in the text, but it can greatly facilitate the whole process of paper writing.
The analytical essay structure looks as follows:
Introduction
In the introduction of an analytical essay, you will need to identify your paper's subject matter. Mention the purpose of your work and specify its scope of research. Don't forget to include a thesis to let readers know what your work is about.
Body Section
As has already been mentioned, the body section covers three or more main paragraphs, each being supported with arguments and details. Besides, you need to provide a small conclusion to each statement to make your essay sound professional and persuasive. 
At this stage, you need to summarize the points elucidated in your paper and make sure there is a smooth and logical transition from the body section to the concluding part of the text. If you don't know how to conclude an analytical essay, try to restate the thesis statement without copying it word for word.  
Analytical Essay Examples
Writing an analytical essay may seem to be a thorny way. If you are still not sure how to properly craft one, try to find some examples that will help you go in the right direction. Below, there are some great examples of analytical essays. Take a look at their structure and try to write something similar based on your views and ideas:
https://drive.google.com/file/d/1JeR4i4RIZIj448W3KVFyHP-eS3QPN7gW/view
https://stlcc.edu/docs/student-support/academic-support/college-writing-center/rhetorical-analysis-sample-essay.pdf
https://www.germanna.eduhttp://handmadewriting.com/wp-content/uploads/tutoring/handouts/Literary-Analysis-Sample-Paper.pdf
30 Analytical Essay Topics
If you were allowed to choose the theme for your paper by yourself, check on the following analytical essay topics. Each of them can bring you the highest score:
General topics
The influence of social networks on the life of teens
Are salaries of football players too high?
Wearing uniforms in schools should be banned
A person in society: the problems of loneliness and privacy
Sociology of corporate relationships
Does the observation of space need more investments?
Should the voting age in the UK be decreased?
Reasons why capital punishment should be brought back in the UK
A world with no rules: a new human era or a road to the global collapse?
Life without technologies: will modern people survive?
Should scientists test drugs on animals to fight cancer?
The problem of keeping the balance between career and family life
The importance of listening to your body 
Problems caused by the lack of communication
Food addiction and the problems it causes
Problems of vaccination in the XXI century
Does evil really rule the world?
How does body size affect life quality?
Pros and cons of video games 
The role of a family model in the life and career of a person
Analytical Essay Topics on Literature
"Robinson Crusoe": fantasy vs reality
Observation of the artistic uniqueness in the comedy by W. Shakespeare "A Midsummer Night's Dream" 
Observe the social problems in the novel by John Steinbeck "The Grapes of Wrath"
Convulsions and death of the "little man" in the networks of impersonal, alienated forces in the novel "The Metamorphosis"
Observation of the problems of a man on a plagued land in the novel "The Plague"
Revolt of the protagonist in the novel by J. Salinger "The Catcher in the Rye"
Observation of friendship and love in the fate of humanity in the XX century
The triumph of immorality in the novel by F. Sagan "Hello Sadness"
Observation of the personality of an American student in the novel by J. Salinger "The Catcher in the Rye"
Eternal tragedies of humanity in the tragedy by W. Shakespeare "The Tragedy of Hamlet, Prince of Denmark"
How to Write a Well-Structured Analytical Essay With a Solid Argument
Writing an analytical essay with a clear structure might be challenging unless you are thoroughly prepared. We decided to help you out and create a detailed guide listing the main things to consider when creating an analytical essay outline. You need to explain your main idea in a concise way to bring your point across. As analytical writing has high requirements, it pays off to find an analytical essay example and analyze how this text was written. It will allow you to understand the analytical essay format better and learn how to provide substantive analysis on various topics. Read on to learn how to write a top-level analytical paper and submit it on time.
Main Tips for Writing an Analytical Essay
An analytical essay should provide a comprehensive analysis of a chosen topic. What makes an analysis essay different from other assignments is that it includes a personal opinion of an author. This is why analytical writing should be persuasive.
Below, we have rounded up the key tips you need to follow when producing an analytical essay outline and the main body of your text. Read on to learn more about the analytical essay format and create a text that will fully meet the requirements.
Select an Analytical Essay Topic
Before creating an analytical essay outline, make sure to pick a topic that you are interested in. It should be provocative enough to engage your readers. A widely-debated topic will help you write an analytical essay that grabs the attention of a wide audience.
Consider your goals and conduct thorough research to see if you have enough sources to support the main thesis of your analysis essay.
Come Up With a Strong Analytical Thesis Statement
When writing an analytical essay, start by formulating a thesis statement that includes the topic and the main goal of your text. It will help you create an analytical essay outline and show your readers what you will discuss in your analysis essay.
Add it to the last paragraph of your analytical essay introduction. Due to this, your analytical essay outline will look better structured. Look at any analytical essay example to see how you can introduce your subject. In most cases, one sentence will suffice to state your analysis essay's goal. However, a complex analytical essay outline might require you to use two sentences for a thesis statement.
Write an Analytical Essay Body with a Clear Structure
Your analytical essay outline should include 3-4 paragraphs. However, a literary analysis essay usually consists of 5 paragraphs. When it comes to analytical writing, it is important to cover a different point in each section of the main body of an analysis paper.
After writing an analytical essay, check whether each paragraph contains an introduction and the main point. Besides, it should contain evidence. An expertly written analytical essay outline will help you reach out to your target audience more effectively.
Conduct Research Before Writing an Analytical Essay Outline
While this step is preparatory, it is a must for those who want to write a well-grounded analytical paper.
First, select the best ideas for your essay
Then, emphasize the problems with works written by other researchers
Finally, write your analytical essay outline to demonstrate what approach you want to take
Examine the context and find examples to illustrate the scope of the issue. You may draw parallels to emphasize your point and make your topic more relatable.
Analyze the Implications of the Evidence
After listing your pieces of evidence and demonstrating how it is related to your thesis, show why it is important. You need to explore it deeply and use it to support your argument. It will make your analytical essay outline well-grounded facts.
Write an Analytical Essay Conclusion
Whether you write a literary analysis essay or other types of assignments, there is no need to add any new data at the end of your analysis paper. Instead, summarize the arguments you mentioned in your analytical essay outline. The conclusion of your analysis essay should be short and clear. Here, you need to demonstrate that you have achieved your goals.
Analytical Essay Writing Tips
If you want to get the highest grade for your analytical essay, you need to know a little bit more than just the basics of paper writing. Read these handy tips to write a perfect essay you will be proud of:
Double-check your paper for spelling and grammar mistakes. In case your essay contains too many errors, neither an in-depth analysis nor the elaborate writing style will make it look any better. Situations when essays of great value in terms of research and a message they convey are poorly assessed because of the abundance of mistakes are not rare. Make sure you have enough time to proofread your paper before submission. Also, you may consider asking somebody to take a fresh look at your essay and check it for you.
Reading your analytical essay out loud helps you discover all types of errors or weak phrases. This method might seem a bit uncomfortable, but it has proved to be very effective for many students. Note that silent reading of your paper isn't even half as helpful as reading it aloud. 
Another great idea to check on the rhythm and flow of your paper is to ask someone to read it for you. While listening to the text, you could perceive it from another perspective and discover even more inconsistencies and mistakes.  
Double-check the facts you use in your analytical essay. The names of people, books, research, publications, as well as dates of historical events are too important to be misspelled. Things like these show your professionalism and the way you treat your readers.
Write an Analytical Essay with HandmadeWriting
Writing an analytical essay requires time, strong writing skills, great attention to detail, and a huge interest in the assigned topic. However, life can be unpredictable sometimes, and students might find themselves at risk of failing their creative assignments. Stress, family issues, poor health, and even unwillingness to work on a certain topic may become significant obstacles on their way to the A-grade work.
If you have similar problems, there is no need to compromise your reputation and grades. You can always refer to HandmadeWriting professionals who are ready to help you with a paper of any type and complexity. They will understand your individual style and totally devote themselv
Best Essay Writing Services 2023
Student life can often be quite challenging because students have to deal with challenging college essay writing assignments. To facilitate the learning process, many services help you complete written work and get high scores. Now we will tell you about the best services that you can turn to and get high-quality papers. Essay Writing Service […]
A life lesson in Romeo and Juliet taught by death
Due to human nature, we draw conclusions only when life gives us a lesson since the experience of others is not so effective and powerful. Therefore, when analyzing and sorting out common problems we face, we may trace a parallel with well-known book characters or real historical figures. Moreover, we often compare our situations with […]
Ethical Research Paper Topics
Writing a research paper on ethics is not an easy task, especially if you do not possess excellent writing skills and do not like to contemplate controversial questions. But an ethics course is obligatory in all higher education institutions, and students have to look for a way out and be creative. When you find an […]

Get Started
Take the first step and invest in your future.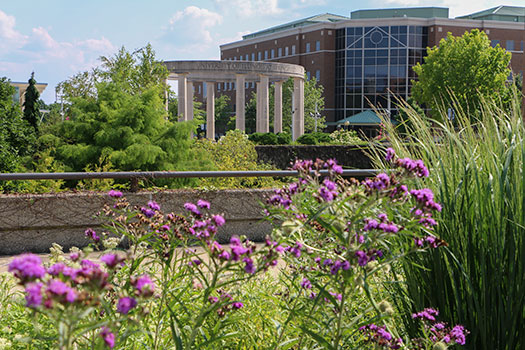 Online Programs
Offering flexibility & convenience in 51 online degrees & programs.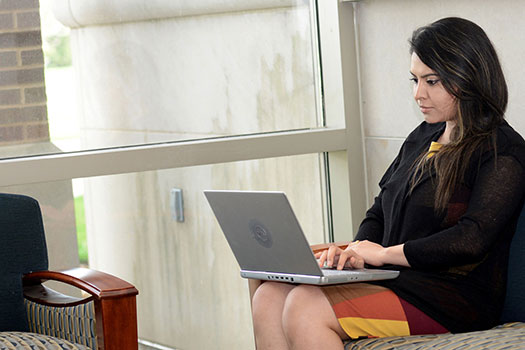 Prairie Stars
Featuring 15 intercollegiate NCAA Div II athletic teams.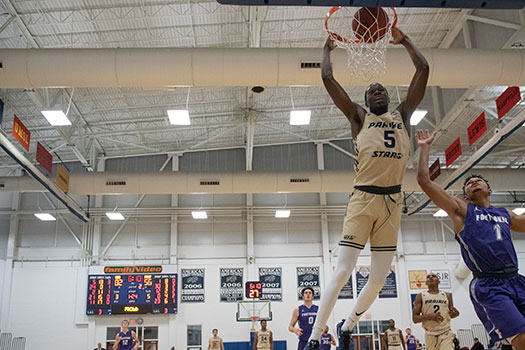 Find your Fit
UIS has over 85 student and 10 greek life organizations, and many volunteer opportunities.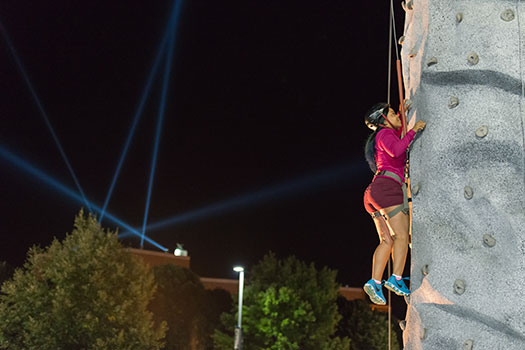 Arts & Culture
Celebrating the arts to create rich cultural experiences on campus.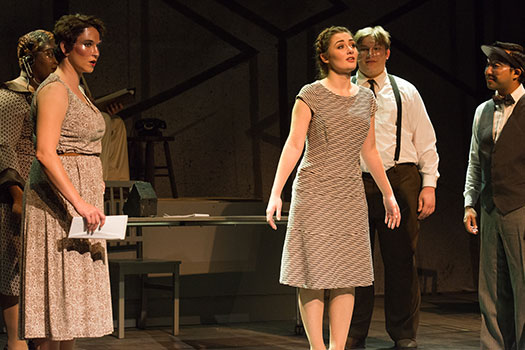 Give Like a Star
Your generosity helps fuel fundraising for scholarships, programs and new initiatives.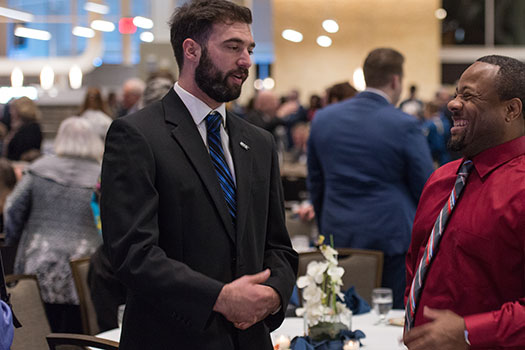 Bragging Rights
UIS was listed No. 1 in Illinois and No. 3 in the Midwest in 2023 rankings.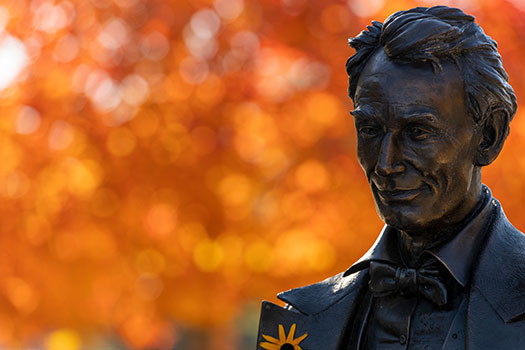 Quick links Applicants & Students Important Apps & Links Alumni Faculty and Staff Community Admissions How to Apply Cost & Aid Tuition Calculator Registrar Orientation Visit Campus Academics Register for Class Programs of Study Online Degrees & Programs Graduate Education International Student Services Study Away Student Support UIS Life Dining Diversity & Inclusion Get Involved Health & Wellness COVID-19 United in Safety Residence Life Student Life Programs UIS Connection Important Apps UIS Mobile App Advise U Canvas myUIS i-card Balance Pay My Bill - UIS Bursar Self-Service Registration Email Resources Bookstore Box Information Technology Services Library Orbit Policies Webtools Get Connected Area Information Calendar Campus Recreation Departments & Programs (A-Z) Parking UIS Newsroom Connect & Get Involved Update your Info Alumni Events Alumni Networks & Groups Volunteer Opportunities Alumni Board News & Publications Featured Alumni Alumni News UIS Alumni Magazine Resources Order your Transcripts Give Back Alumni Programs Career Development Services & Support Accessibility Services Campus Services Campus Police Facilities & Services Registrar Faculty & Staff Resources Website Project Request Web Services Training & Tools Academic Impressions Career Connect CSA Reporting Cybersecurity Training Faculty Research FERPA Training Website Login Campus Resources Newsroom Campus Calendar Campus Maps i-Card Human Resources Public Relations Webtools Arts & Events UIS Performing Arts Center Visual Arts Gallery Event Calendar Sangamon Experience Center for Lincoln Studies ECCE Speaker Series Community Engagement Center for State Policy and Leadership Illinois Innocence Project Innovate Springfield Central IL Nonprofit Resource Center NPR Illinois Community Resources Child Protection Training Academy Office of Electronic Media University Archives/IRAD Institute for Illinois Public Finance
Request Info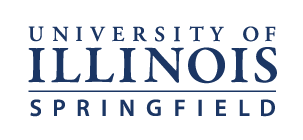 summary vs analysis
Request Info Request info for.... Undergraduate/Graduate Online Study Away Continuing & Professional Education International Student Services General Inquiries
Summary vs. Analysis
In academic writing, writers are often expected to use a combination of summary and analysis in their papers. However, the two processes are often confused especially by beginning writers. This handout aims to help you better identify the differences between summary and analysis.
The purpose of a summary is to reduce information already known down to its essential parts.
The information stated usually consists of the main points and key supporting points.
Summaries can use direct quotes or paraphrasing to convey the main or key points. However, more often, a paraphrase is used.
Summaries do not evaluate, judge, or interpret the information. They present the facts as the original writer or speaker intended.
When writing a summary, writers should avoid adding their personal reactions, biases, opinions, and beliefs.
Summaries are typically substantially shorter than their source texts, as they contain only the key points presented in an abbreviated form.
The purpose of an analysis is to interpret or find meanings or patterns in information.
Analyzing statements will take a step beyond summary and describe the writer's personal findings and interpretations of the source material.
An analysis usually is presented after a statement of evidence, which can have direct quotes or summary. After the evidence is presented, the analysis of that evidence should not summarize or describe the information. Rather, an analysis will uncover something new about the evidence.
Analysis can provide readers a more thorough understanding of the facts presented, but writers should avoid adding their personal reactions, biases, opinions, and beliefs.
Although an analysis may be influenced by personal beliefs, an analysis tends to be based more in facts and patterns than thoughts and emotions.
Below, we have provided an example of a summary paragraph and an analysis paragraph to help you identify the differences between them.
Prompt : You will choose a short film, and determine what the short film is communicating to its audience through the marriage of narrative and technique. Your job is to construct an analysis around a thesis statement arguing what the message is that is being communicated within this short piece. This message isn't the plot; rather, you need to find out what the main theme of the story is, and then tell us how the short film conveys that through the use of various techniques.
Summary Paragraph Example
In "Mr. Foley," a short film directed by D.A.D.D.Y., the sound effects are the star. In film production, a Foley artist is the person who generates sound effects artificially to play over footage. This important job is exaggerated into absurdity in this short film, where a man named Mr. Foley wakes up in a hospital and suddenly all the sounds he makes and hears is produced by a team sitting in his room. The first thing we hear as an audience is white noise, almost like a record player's static. Next, as Mr. Foley's bandages are removed we hear music start to swell. We also catch glimpses of hands manipulating cloth and ripping tape off a surface as well. Sounds are exaggerated to the extreme: as the nurse clicks her pen one of the men across the room clicks a giant pen.
The preceding papragraph is a great example of a summary. It merely describes what is happening in this short film, without analyzing any meaning or providing any argument about the different sounds and shots it mentions.
However, this would not be appropriate for the prompt given above. It clearly asks for an analysis of the short film's use of technique, so some revision of the paragraph above is needed to make it appropriate for the assignment. Below is a paragraph with more analysis added.
Analysis Paragraph Example
In "Mr. Foley," a short film directed by D.A.D.D.Y., the sound effects are the star. In film production, a Foley artist is the person who generates sound effects artificially to play over footage. This important job is exaggerated into absurdity in this short film, where a man named Mr. Foley wakes up in a hospital and suddenly all the sounds he makes and hears is produced by a team sitting in his room. Through the exaggeration of sound effects, "Mr. Foley" emphasizes the artificiality of sound production in Hollywood, and questions its efficacy and representation of reality. For example, the very first sound we hear as an audience is white noise, almost like a record player's static. This ambient sound represents blank, neutral noise in absence of other sounds, but is quite obviously artificial. Thus, the message of the film begins to take shape within even the first few seconds of the story. As Mr. Foley's bandages begin to be removed, music swells and the camera cuts to close up shots of hands manipulating cloth and ripping tape off of a surface. When the camera cuts back to Mr. Foley's face (with surprise spreading across it), we understand that these sounds represent the gauze rubbing against itself and tearing away from his skin. In the next shots, we see both occurring in the same frame as the nurse clicks her pen and one of the men making the sounds clicks a giant pen to create an extreme exaggerated version of that sound. However, by visually pointing out the artificial production of the sounds, the film highlights their fake, false nature, calling into question Hollywood's overproduction of sounds.
This version more appropriately responds to the above prompt, because it not only points out and describes details from the short film, but also follows through on them to connect them to the meaning presented in the thesis statement (italicized). The bolded portions indicate the analysis injected into this paragraph.
Essay Guides
Main Academic Essays
Analytical Essay: Definition, Purpose and How to Write
Table of contents
An analytical essay  is a type of essay that requires the writer to analyze and interpret a piece of literature or a particular topic. The purpose of an analytical essay is to present a detailed analysis and evaluation of a particular subject or idea.
If you wish to learn how to write an analytical essay, you are at the right place! Before beginning any academic assignment, one needs an understanding of what it is all about. Knowing a task's purpose is the first step that helps build a specific strategy to follow. We will help understand what an analytical essay assignment implies and explain how to write it and get a high grade. Get ready that your professor will be stunned by your results. Brace yourselves as we are about to begin!
What Is an Analytical Essay?
Talking about analytical essay definition, it is not as sophisticated as it might seem at first glance. An analytical essay is a paper that expects students to  pose a claim after analyzing a particular source . It can be a book, an article, a specific situation, or a film. Writing an analytical essay does not entail a simple summary of one chosen issue. The scope is somewhat broader. One's goal is to go deeper into selected source and  see the author's ideas . Another point is to discover the reason why these arguments were presented. Once you do this, start analyzing  how the content was created and why its author favored such an approach .  
Analytical Essay vs. Argumentative Essay
For sure, there is a distinctness between analytical essays and  argumentative essay examples . You won't be using complicated persuasive techniques like in the latter. Instead, take your focus on making arguments evident and understandable for your readers. Show them that you can see the author's way of using various literary elements. Understand how they structure their ideas in logical order. The principle here is to scrutinize information you've analyzed and bring it on a plate to your reader.  
How to Write an Analytical Essay?
If you don't know how to write an analytical essay, completing one can be an issue. Successful analysis essay writing will require your comprehension of the basics and other steps that will make your paper flawless. But don't worry, we will help avoid headaches and sleepless nights. Our guide will describe the essentials and main elements of this type of work. Keep reading and find them out. Ultimately, you will ace your writing assignment and get a fantastic outcome!
What to Do Before You Start Writing an Analytical Essay?
Below we will outline some simple pre-writing steps that will help students meet the assignment's requirements. Completing the preparatory process is half the job done. If you succeed at doing all these steps right, writing the paper itself won't be your nightmare anymore.
Understand the Objectives
Your first task is to check an analytical essay rubric. Usually, teachers give it along with the instructions. Make sure it's clear what you are expected to do and which approach you should take. Writing an analytical essay doesn't require summarizing the source of analysis only. If you want to write the best paper, remember that you need:  
Personal opinion regarding the matter of analysis
Well-organized main idea
Awareness of conflicting arguments
Trustworthy and reliable sources.
Once you grasp the task's concept and choose the right direction, it will make your start towards a strong paper much more manageable. If academic writing isn't your thing, rely on our essay service for outstanding and efficient outcome.
Brainstorm for Ideas
Usually, teachers assign topics and give the requirements if this is a task received in class. But what if you don't have any clue on what to write about? Don't panic. You will handle it either way. Think of something simple and what you have enough expertise about. Search for a list of analytical essay topics online or use our topic generator . All these options can help find one rather convenient theme of choice. Suppose you have already found a good topic for an analytical paper. If you feel that it's too broad, you can always narrow it down.  Keep in mind that the more information about a specific topic is available, the more investigation you will need to carry out.  And it is one of many reasons that can increase your writing time. Now we are ready for brainstorming. Think of some theses about the chosen topic that come to mind and just write them down. This way, you won't keep all ideas in your head. Search for materials to back up your arguments with corresponding clues. Collect everything you can find and divide it into categories of primary and secondary sources. And you are good to go.  
Develop an Analytical Thesis Statement
The analytical essay thesis is a central reference point of an entire piece. Once your readers see the thesis statement, they should recognize what your paper will be about. It should also determine what exactly you will be analyzing. Also, make sure that the claim you make can be arguable. You shouldn't provide bare facts that everyone is aware of. Instead,  take a stand and make an argument . Use facts and evidence retrieved from chosen sources and prove it. The thesis statement for analytical essay must be precise and connected with the entire paper. Since it sets a direction for your reader from beginning, make sure that they will not lose your main point after the introduction.  
Create an Analytical Essay Outline
Now, as you have crafted a thesis statement, start creating an analytical paper outline. It is a great idea that will ease the tracking of information to include in your paper. A good plan will ensure your expression of thoughts clearly and logically. Of course, outlining the work is not always obligatory. But it is an excellent option that helps during your writing process. This way, you won't keep all data in your head and not forget about including something important later. It's a real blessing for both students and professional writers. There are different ways to create an outline for analytical essay. But most of the time, students can follow a standard five paragraph essay outline . This one includes an introduction, main body (with 3 paragraphs), and a conclusion. You may see an analytical essay outline example on this picture below:  
Analytical Essay Structure
Let's talk about structure of an analytical essay in more detail. Keep in mind that your thesis statement should have a bond with each paragraph. Therefore carefully plan about things to incorporate in each section.
Analytical Essay Introduction
If you are wondering how to start an analytical essay, let's say that its opening paragraph has three common elements. Those are:
Hook for essay
Background information
Thesis statement
Begin writing an introduction with a hook. It's a catchy statement that can be in the form of an amazing fact, statistics, or an anecdote. You may also use a question or a quote by a famous person. However, these techniques are often overused. So it's better to avoid using those unless there is no other option. Next, provide some  background information  about your topic. It can be some general data that will help draw a broader picture of your subject. Let it be like a trampoline for your argument. As a final touch, introduce your  thesis statement . Ensure that it represents your main argument, is clear, and directly relates to the topic of choice. It shouldn't sound general. On the contrary, narrow it down based on the chosen area of concern.  
Body Paragraphs in Analytical Paper
While writing an analytical paper, it's best to  start body paragraphs with good topic sentences . This way, you let your readers know what information they should expect further in the text. Ensure that your thesis traces back to each section you write. After you set up the central idea of a paragraph:  
Provide its reasoning by making an assertion.
Use previously collected materials to justify your issue and show why it matters.
Close a body paragraph with concluding your findings and making a transition to the next part.
If you decide to make your main body more than 3 paragraphs long, repeat the same procedure as above until you are out of ideas.
Analytical Essay Conclusion
Once you finish the introduction and paper body parts, a question appears: "How to conclude an analytical essay?". The answer is simple. Avoid introducing any new points in the end. Try to remind your audience about how you backed up your arguments. Rephrase the thesis statement and provide a summary of your central ideas. The conclusion alone should let your reader know what they could find out after going through the essay. The best way to end a closing paragraph is to leave your audience thinking. Make a connection of your topic to broader issues along with a couple of deducing thoughts. For more inspiration, take any  diagnostic essay example . It will help you with creativity and show your strong writing skills.
Bottom Line
We hope that this open guide has cleared things up and provided detailed instructions on how to write an analytical essay. As you see, there is nothing complicated if you know the basic rules. And the more different assignments you complete, the easier it will be to get acquainted with other academic tasks. Analysis paper is also helpful in terms of newly acquired skills. It allows students to see their strengths and weaknesses in analytical thinking which is requred to complete different assignments, including character analysis or DBQ essay . Keep in mind that there is always room for improvement.
If you believe that you cannot meet the assignment's deadline due to other important activities, consider asking our writing service for help. Our professional writers will be glad to assist you with writing an analysis essay and other academic tasks. Premium quality and on-time delivery are guaranteed!  
You may also like
New User? Start here.
How to Write an Analytical Essay: Examples & Writing Guide
Table of Contents
Analytical essays are not easy, especially if you are not familiar with the writing style. Anna, who was new to the analytical essay, without wasting any time, took a few tips from her teacher since she was attempting an analytical essay for the first time. She started trying to understand the basics since she had no idea how to write an analytical essay. She understood that an analytical essay means breaking down a subject matter into smaller discussions. She slowly understood that the primary goal of an analytical essay is to set forth an argument and explore both negative and positive points. Later, following the tips, she realized she needs to have solid claims to support either side of the argument.
In the course of learning, if you struggle, you can always ask experts from MyAssignmenthelp.com "how to write an analytical essay" where they will give you a detailed understanding of this particular type of essay .
What Is an Analytical Essay?
An analytical essay is a type of academic writing in which the writer analyzes, interprets, and evaluates a particular topic, subject, or text. The purpose of an analytical essay is to break down a complex topic or text into smaller parts, examine and evaluate each part, and then draw conclusions about the whole.
Analytical essays typically require the writer to present an argument or thesis statement about the topic being analyzed and support it with evidence and examples from the text or other sources. The writer must also critically evaluate the evidence and analyze how it supports their argument.
In addition, analytical essays may require the writer to compare and contrast different ideas, concepts, or perspectives, or to identify and analyze patterns or themes within a text or topic.
Overall, an analytical essay requires a careful and systematic approach to analyzing a topic or text, and a clear and well-supported argument or thesis statement.
What are the types of Analytical Essays?
There are several types of analytical essays that you may be asked to write. Here are some of the most common types:
Literary analysis essay: This type of essay requires you to analyze a work of literature, such as a novel, play, or poem. You may be asked to analyze the themes, characters, symbolism, or other literary devices used in the work.
Rhetorical analysis essay: This type of essay requires you to analyze the rhetorical strategies used in a piece of writing, speech, or other communication. You may be asked to analyze the author's use of language, tone, structure, and other elements to persuade or influence the audience.
Process analysis essay: This type of essay requires you to explain how something works or how to do something, step-by-step. You may be asked to analyze the process of making or doing something and to explain it to your readers in a clear and concise manner.
Comparative analysis essay: This type of essay requires you to compare and contrast two or more subjects, such as two works of literature, two historical events, or two scientific theories. You may be asked to analyze the similarities and differences between the subjects and to draw conclusions based on your analysis.
Critical analysis essay: This type of essay requires you to critically evaluate a subject, such as a book, film, or piece of art. You may be asked to analyze the strengths and weaknesses of the subject and to provide your own interpretation or critique.
These are some of the most common types of analytical essays, but there may be other types depending on the specific assignment or subject area.
How to structure an Analytical Essay?
For how long had you been staring at the blank page? Since you have finally understood what an analytical essay is, you thought you could quickly get on with the writing part. But things never go as planned, do they? Understanding the purpose and goal of writing an analytical essay will not be enough. You will also need to know the proper structure and the ability to organize the essay properly.
While there are several ways to organize an analytical essay, this is a general analytical essay structure you need to follow:
Introduction
The introduction is the area where you need to draw the reader's attention to your essay. Start your essay with a hook sentence, which should be either surprising or interesting. Write a killer thesis statement and then let the reader know how you are planning to prove your thesis statement.
Body Paragraph
The body section gives you a scope of playing around with formatting and writing style. You can add as many paragraphs as your essay requires. But make sure each paragraph have a topic sentence, claims, evidence to support the claims and explaining how the evidence justified to the topic sentence.
Conclusion
Students mostly worry about how to write a conclusion for an analytical essay since this is the trickiest part. Your conclusion will include brief statements of the main points. Try relating the theme of your topic to the real to give a proper sense of closure to the readers. Quoting an author is probably the most subtle way to do that.
We hope this answer to your question "how to structure an analytical essay perfectly". Be it an analytical research paper or any other paper; make sure you follow this standard structure. If you are still finding it hard to structure your analytical essay, you can contact the support executive of MyAssignmenthelp.com.
How to Write an Analytical Essay Outline?
Writing an analytical essay outline can help you organize your thoughts and ideas before you begin writing your essay. Here are the steps to follow to create an outline for your analytical essay:
Introduction: In the introduction, you should provide some background information on the topic and introduce your thesis statement. Your thesis statement should be a clear and concise statement of the argument or analysis you will be making in your essay.
Body Paragraph 1: In the first body paragraph, you should introduce your first main point or argument that supports your thesis statement. This point should be clearly stated and supported with evidence or examples from the text or other sources.
Body Paragraph 2: In the second body paragraph, you should introduce your second main point or argument. This point should also be clearly stated and supported with evidence or examples.
Body Paragraph 3 (optional): If you have a third main point or argument, you can include it in a third body paragraph. Otherwise, you can skip to the conclusion.
Counterargument (optional): If there are any counterarguments or opposing views that you need to address, you can include them in a separate paragraph. This paragraph should acknowledge the opposing view and then explain why your argument is stronger.
Conclusion: In the conclusion, you should summarize your main points and restate your thesis statement in a new way. You can also provide some final thoughts or implications of your analysis.
Remember that this is just a basic outline, and you can modify it to fit your specific essay assignment or topic. Make sure to include transitions between paragraphs to make your essay flow smoothly, and to use specific evidence and examples to support your arguments.
Writing Your Analytical Essay Introduction
The introduction of your analytical essay is the first opportunity you have to grab your reader's attention and set the tone for the rest of your essay. Here are some tips for writing an effective introduction:
Start with a hook: Use a compelling statement, a surprising fact, or a question to grab your reader's attention and make them want to read on.
Provide background information: Give some context for your analysis by providing background information on the topic, author, or text you are analyzing.
Introduce your thesis statement: Your thesis statement should be a clear and concise statement of the argument or analysis you will be making in your essay. It should be introduced in the last sentence of your introduction.
Preview your main points: Give your reader a preview of the main points you will be discussing in your essay. This will help them understand the structure of your essay and what to expect in the body paragraphs.
Keep it concise: Your introduction should be brief and to the point, usually no more than a few sentences or paragraphs.
Remember, your introduction sets the tone for the rest of your essay, so make sure it is engaging, informative, and sets up your argument or analysis effectively.
How to Write an Analytical Essay Conclusion?
The conclusion of your analytical essay is where you bring together all of the arguments, evidence, and analysis you have presented in your essay. Here are some tips for writing an effective conclusion:
Restate your thesis statement: Begin your conclusion by restating your thesis statement in a new way. This helps to remind your reader of the main argument or analysis you have been making in your essay.
Summarize your main points: Provide a brief summary of the main points you have made in your essay. This helps to reinforce your argument or analysis and reminds your reader of the evidence you have used to support it.
Offer final thoughts or implications: Use the conclusion to provide some final thoughts or implications of your analysis. This can include a call to action, a suggestion for future research, or a reflection on the significance of your analysis.
Avoid introducing new information: Your conclusion should not introduce any new information or arguments that have not already been discussed in your essay. This can confuse your reader and weaken the impact of your argument.
End with a memorable statement: Finish your conclusion with a memorable statement that leaves a lasting impression on your reader. This can be a quote, a rhetorical question, or a thought-provoking statement.
Remember, your conclusion should leave a strong impression on your reader and tie together all of the arguments and analysis you have presented in your essay. By following these tips, you can create an effective conclusion that leaves a lasting impression on your reader.
10+ Interesting Analytical Essay Topics And Ideas For 2023
Here are some potential topics for an analytical essay:
Analyze the use of symbolism in a particular novel, poem, or play.
Analyze the impact of social media on society.
Analyze the portrayal of a specific character in a film or television show.
Analyze the effects of climate change on the environment.
Analyze the use of rhetorical devices in a particular speech or article.
Analyze the causes and effects of a specific historical event.
Analyze the themes of a particular work of literature.
Analyze the impact of technology on human relationships.
Analyze the representation of gender roles in a film or television show.
Analyze the effectiveness of a particular marketing campaign.
Remember, an analytical essay requires you to analyze and evaluate a particular topic or text. Your topic should be specific enough to allow for a detailed analysis, but broad enough to provide enough material for a full essay.
What Is the Purpose of an Analytical Essay?
The purpose of an analytical essay is to analyze and evaluate a specific topic or text, breaking it down into its individual parts and examining how those parts contribute to the whole. This type of essay requires the writer to closely examine the subject, interpret the meaning behind it, and make a claim or argument about it based on evidence and analysis.
The main goal of an analytical essay is to provide a deeper understanding of the topic being analyzed. It allows the writer to take a critical and objective approach to the subject matter, breaking it down into smaller components and examining each one in detail. By doing so, the writer can uncover the underlying meaning, themes, and ideas that may not be immediately apparent on the surface.
Overall, the purpose of an analytical essay is to demonstrate the writer's ability to think critically and analytically about a subject and to present their findings in a clear and organized manner. It is a valuable tool for developing critical thinking skills and can be used to analyze a wide range of topics in fields such as literature, science, history, and more.
What steps to writing an impressive analytical essay?
You will most probably be asked to give a detailed analysis of a book or a movie. Your professor might ask you to write on a specific issue, but it is up to you which direction you want to take. Decide where you want to focus and in which aspect you want to state your opinion. No matter which side of the argument you take, you must ensure of collecting effective evidence to claim your argument.
Follow the below-mentioned steps for writing a power-packed analytical essay:
Make your decision on what to write
Your first step should be to read the task given by your professor carefully. If you are given a list of analytical topics, make sure you choose the topic that makes you more confident. In case you are given a book analysis, inspect or analyze the characters, their actions, relationships between the characters, the individuality of each character, author's opinion on the character or the story. If you intend to have a strong analytical essay, you must choose the right approach or direction.
Collect additional evidence
Collect additional evidence to persuade your readers in your point of view. Having enough evidence will mean making the essay paper more strong. While doing an analytical essay on a book, make sure you thoroughly read the book. Mark all the important lines or quotes that can act as evidence in your essay,
Make a precise essay outline
Creating a precise analytical essay outline makes the process of writing an essay much easier. We have already discussed above in detail about the standard structure-introduction, body and conclusion
Create a powerful thesis statement
Your thesis statement will form the central argument of the essay. Your whole essay will revolve around this argument. You will be providing evidence through facts, examples, statistics, and research findings. Your thesis statement will let the readers understand your stance on the essay. Make sure it is precise and to the point.
Just because you are done with writing the analytical essay, don't think your job is done. Editing is necessary to filter out unnecessary sentences and make the content more concise and precise. Make sure there are no irrelevant sentences. Do rigorous checking at least thrice to ensure there are no grammatical, spelling, or syntax errors.
Here is a brief guide on how to write an exemplary analytical essay. All your hardships will finally pay off if you follow the analytical essay format precisely. If you are still unsure about making a good analytical essay, you can seek help from MyAssignmenthelp.com. We have 5,073 Ph.D. experts and they all have a high-qualification background. The experienced writers are well trained and highly skilled to write valuable content that can fetch you top grades in the class.
Analytical Essay vs. Descriptive Essay: What's the Difference?
An analytical essay and a descriptive essay are two types of writing that require different approaches and goals. While both essays are designed to convey information to the reader, they have different purposes, structures, and methods.
A descriptive essay is a type of writing that describes a person, place, or thing in detail. The goal of a descriptive essay is to provide a vivid and detailed description of the subject, using sensory details to create a picture in the reader's mind. A descriptive essay may use figurative language, similes, and metaphors to create a more vivid picture. The structure of a descriptive essay typically follows a chronological or spatial order, moving from one aspect of the subject to another.
In contrast, an analytical essay is a type of writing that requires a critical examination of a topic or subject. The goal of an analytical essay is to provide an in-depth analysis of a topic, using evidence and examples to support the writer's argument. Analytical essays may require research and the use of outside sources to provide evidence to support the thesis. The structure of an analytical essay typically includes an introduction, a thesis statement, body paragraphs that provide evidence and analysis, and a conclusion.
In summary, the main difference between an analytical essay and a descriptive essay is its purpose and structure. A descriptive essay aims to provide a vivid and detailed description of a subject, while an analytical essay aims to provide a critical examination of a topic. A descriptive essay follows a chronological or spatial order, while an analytical essay follows a structured argumentative format.
What are the Analytical Essay Examples?
Analytical essays are common in academic writing and are used to analyze and critically examine a particular topic or issue. Here are some examples of analytical essays:
Literary Analysis: This type of analytical essay focuses on the analysis of a literary work, such as a novel, poem, or play. The essay analyzes the author's use of literary devices, such as symbolism, imagery, and metaphor, to convey a message or theme.
Film Analysis: Film analysis essays examine a film or movie to analyze its themes, plot, characters, and cinematic techniques. The essay may also explore how the film relates to cultural, social, or political issues.
Historical Analysis: This type of analytical essay examines a historical event, period, or figure to analyze its significance, impact, and causes. The essay may analyze primary and secondary sources to support its argument.
Scientific Analysis: Scientific analytical essays examine scientific theories, experiments, or discoveries. These essays analyze the data, methodology, and results of scientific research to evaluate the validity and reliability of the findings.
Social Analysis: Social analytical essays examine social issues, such as poverty, inequality, or discrimination. The essay analyzes the causes and effects of these issues, as well as potential solutions and policy recommendations.
Overall, analytical essays require critical thinking and analysis to examine a particular topic or issue. They require evidence and examples to support arguments and are typically structured with an introduction, thesis statement, body paragraphs, and conclusion.
Get access to more such analytical essay samples free of cost. You can find samples of analytical essays on a variety of topics. MyAssignmenthelp.com has always shown priority to the convenience of students. You can come back to these samples whenever you are stuck with your essay or having a moment of writer's block.
Effective tips for analytical analysis of an essay
Building a flawless analytical essay is not going to be easy for first-timers. Even after having guidance, they might face several challenges in the writing process. Thus experts from MyAssignmenthelp.com have decided to give a few tips for those who are writing an analytical essay for the first time.
Here are a few tips for you:
Create a proper timetable
When you are working on an analytical essay for the first time, you might end up taking more time than most people. But to ensure you complete your essay before the deadline, creating a proper timetable is necessary. Allot separate time for reading, researching, planning, writing, and proofreading. Now you may end up taking more time in researching or writing but don't panic for yourself. You can adjust it by taking less time in planning or reading. This way, the overall time will not get affected.
Be careful with picking a topic
Avoid choosing a topic that had already been examined in all aspects. If you are given a choice to choose your own topic, make sure you pick an issue from the studied subject. Jot down all the issues and research and analyze the topic. Evaluate the chosen topic by consulting with your professor. Your professor will suggest you various angles that you can cover.
The analysis essay paragraphs should not be longer in size or complicated. Avoid using unnecessary suggestions. Each sentence should answer back to the specific thought in the thesis statement. When you are not giving clear arguments, you are losing the impact of the essay.
When writing an analytical essay, drop the idea of using everyday language. You must use formal language throughout the essay.
There is no doubt working on an analysis essay is a complicated piece of writing. So if you ever find yourself in a situation where you wonder "how to write an excellent analytical essay", make sure you come to the professionals of myAssignmenthelp.com who have worked on thousands of essays like this and have helped in achieving their goals.
Frequently Asked Questions –
Q.1: how do i write an analytical essay.
Ans: To write an analytical essay, follow these steps:
Choose a topic or text to analyze.
Conduct research to gather information and evidence about the topic or text.
Create a thesis statement that presents your argument or analysis.
Organize your essay into an introduction, body paragraphs, and a conclusion.
Use evidence from your research to support your analysis.
Use clear and concise language and avoid using personal opinions.
Revise and edit your essay to ensure coherence, clarity, and correctness.
Include the works cited page if using external sources.
Remember to stay focused on your analysis and support your arguments with evidence.
Q.2: What is the format of an analytical essay?
Ans: An analytical essay typically follows a structured format that includes an introduction, body paragraphs, and a conclusion. The introduction should provide an overview of the topic and thesis statement. The body paragraphs should contain evidence and analysis that supports the thesis, with each paragraph focusing on a specific point or aspect of the topic. The conclusion should summarize the main points and restate the thesis in a new way. The essay may also include a counterargument and a rebuttal to address potential objections to the thesis.
Q.3: What makes a good analytical essay?
Ans: A good analytical essay presents a clear thesis statement that provides a focused and specific argument. It should include evidence to support the argument, which may come from primary or secondary sources. The essay should also have a logical structure, with each paragraph supporting the main argument and leading into the next. It's important to use proper grammar, punctuation, and spelling throughout the essay to ensure clarity and readability. A good analytical essay should also demonstrate critical thinking skills and the ability to analyze and interpret information effectively.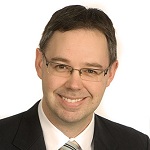 Hi, I am Mark, a Literature writer by profession. Fueled by a lifelong passion for Literature, story, and creative expression, I went on to get a PhD in creative writing. Over all these years, my passion has helped me manage a publication of my write ups in prominent websites and e-magazines. I have also been working part-time as a writing expert for myassignmenthelp.com for 5+ years now. It's fun to guide students on academic write ups and bag those top grades like a pro. Apart from my professional life, I am a big-time foodie and travel enthusiast in my personal life. So, when I am not working, I am probably travelling places to try regional delicacies and sharing my experiences with people through my blog. 
Related Post
Writing Get your essay and assignment written from scratch by PhD expert
Rewriting: Paraphrase or rewrite your friend's essay with similar meaning at reduced cost
Editing: Proofread your work by experts and improve grade at Lowest cost
Enter phone no. to receive critical updates and urgent messages !
Please upload all relevant files for quick & complete assistance.
Featured Post
Popular Post
Get original papers written according to your instructions and save time for what matters most.
Do My Assignment
Pay For Essay
College Paper
Our writers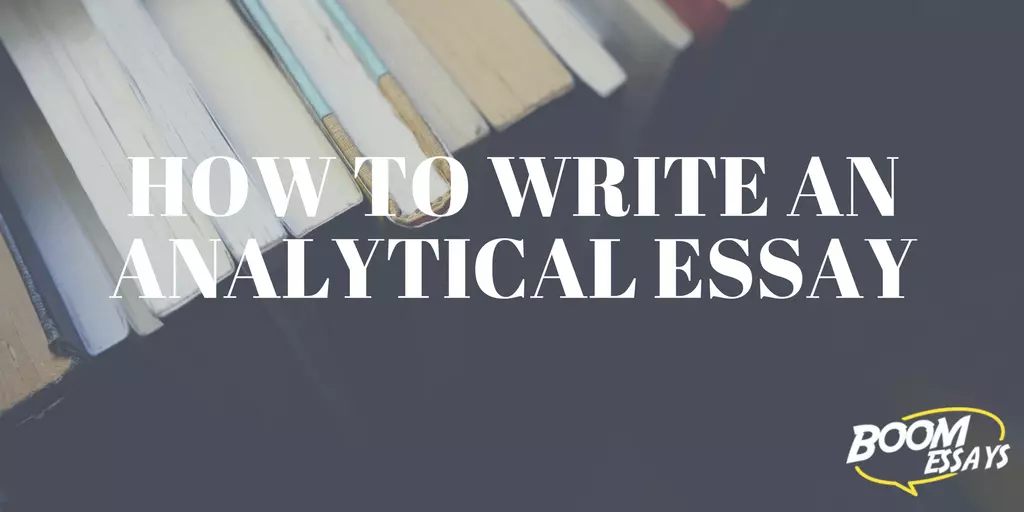 Posted: 31 May, 2017
Analytical Essay: How-To, Structure, Examples, Topics
Analytical essays are some of the most common essays assigned at college. You may have even written one before, without even knowing it. Here's how to write a great essay, without the hassle.
Table Of Contents
What is Analytical Essay?
Analytical essay structure, how to write analytical essay, analytical essay topics, analytical essay examples.
An analytical essay is quite simply an essay where you analyse a topic. They're most commonly used for analysing media, such as books or films. However, they can be used to analyse almost any topic. You're asked to come up with your own thesis, and support your case with research.
Introduction: Introduce your topic. What is it, how long has it been around? How is it relevant to your course?
Thesis statement: This is where you state your intentions for the essay. What have you found through analysing this topic?
Topic sentence
Evidence to support your statement
Detail on your statement
Conclusion: this is where you'll draw all your points together, and restate your thesis. What in your essay proved it?
If you've been given some media to analyse, make sure you take it in. Sit and make notes that you can refer back to later.
Now, do some wider reading so you can start analysing your subject. Keep these notes so you can use the evidence in text.
Write an essay outline. This essay will be your road map for the essay. Use the structure above, and fill in the points you want to make.
Write your essay. Taking your outline, start writing and fill in the gaps with your research and insights. Remember to back up any important points you make with evidence.
Proofread and edit. Make sure you don't skip this step. If you do, you could lose marks off an otherwise good essay.
As mentioned before, an analytical essay can be written about almost any topic. You'll be given a topic that sounds rather vague, and it will be your job to look at it from every angle, and form an informed opinion. For example, you could be asked to write about college football, or anti drugs campaigns.
Here are some examples of what an analytical essay could be about:
Homelessness in your city
Obesity in society
Body size and modelling
Changing gender roles
You can practice writing essays on these topics yourself. What's your opinion on them? Start researching and come up with a thesis that you can write around. You'll see that it's a lot easier to write an analytical essay than you first thought.
This guide should help you write the best essay possible. Just follow this advice, and you'll be getting excellent grades before you know it.

How Do Reflective Essays Differ From Analytical Essays?
How to write an essay with a thesis statement.
Teachers assign different types of essays, and you need to know the components of these essays to make sure you write an effective paper. Main types of essays include expository essays, narrative essays, descriptive essays and persuasive essays. An analytical essay falls under persuasive essays and teachers often refer to a narrative essay as a reflective essay. Understanding some of the differences between reflective and analytical works will help you strengthen your skills to write a strong, effective essay.
Topics make up the main difference between a reflective and analytical essay. In a reflective essay, you look at a personal story and tell your reader how that event, person or idea impacts your life. In an analytical essay, you look at a topic, such as a social issue or literary work, and evaluate the variety of angles that make up the subject of your essay.
In a reflective essay, you tell a personal story, so you rely on your memory and perception of events to relate the main idea of your essay. In an analytical essay, you rely on research to prove your perspective on the topic. This means, in your reflective essay, you do not typically cite sources or have a bibliography. However, when you write an analytical essay, you need to make sure that you use credible resources for information and cite any sources you quote or paraphrase. As well, your analytical essay needs a bibliography or "works cited" page to show the references you used to write the essay.
Point of View
In a reflective essay, use of first-person is most common, meaning you use "I" throughout the paper. For example, you may state, "The day I bought the car, I drove home happy." In an analytical essay, you use a more formal style, typically a third person point of view. Using this, you may state, "After purchasing a car, drivers leave the car lot happy."
The thesis statement, your main idea of the paper, goes in the introduction of your essay. For each type of essay, the thesis will have some differences. In a reflective essay, your thesis statement has a personal nature. For example, you may have the following thesis: "Every car I purchased in my 20s was a step up, and each one made me happier than the last." The rest of your essay will give examples of this statement.
For an analytical essay, you write a thesis that gives your perspective on a topic. However, you should have a more formal sound and contain an arguable point. Your thesis may look something like this: "When young adults purchase vehicles without doing research, they do not always consider the long-term financial impact of the purchase." The research you have on the topic will need to back up your statement.
Related Articles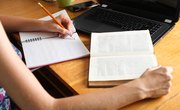 How to Write an Introduction to a Reflective Essay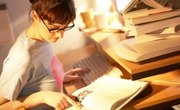 What Are Two Types of Research Papers?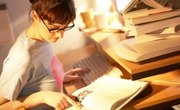 How to Do an In-Depth Analysis Essay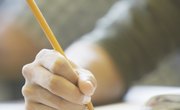 How to Write an Essay Explaining a Concept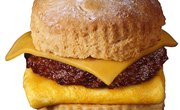 How to Write an Expository Essay for Grade Three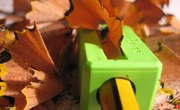 How to Write an Introduction to an Analytical Essay
Should a Thesis Statement Be Included in an APA Style Outline?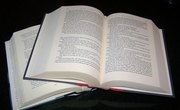 How to Do In-Text Citations in a Research Paper
Purdue Online Writing Lab: Narrative Essay
Austin Peay State University: Analytical Essay Guidelines
Kate Beck started writing for online publications in 2005. She worked as a certified ophthalmic technician for 10 years before returning to school to earn a Masters of Fine Arts degree in writing. Beck is currently putting the finishing touches on a novel.
Attackers seem to innovate nearly as fast as technology develops. Day by day, both technology and threats surge forward. Now, as we enter the AI era, machines not only mimic human behavior but also permeate nearly every facet of our lives. Yet, despite the mounting anxiety about AI's implications, the full extent of its potential misuse by attackers is largely unknown.
To better understand how attackers can capitalize on generative AI, we conducted a research project that sheds light on a critical question: Do the current generative AI models have the same deceptive abilities as the human mind?
Imagine a scenario where AI squares off against humans in a battle of phishing. The objective? To determine which contender can get a higher click rate in a phishing simulation against organizations. As someone who writes phishing emails for a living, I was excited to find out the answer.
With only five simple prompts we were able to trick a generative AI model to develop highly convincing phishing emails in just five minutes — the same time it takes me to brew a cup of coffee. It generally takes my team about 16 hours to build a phishing email, and that's without factoring in the infrastructure set-up. So, attackers can potentially save nearly two days of work by using generative AI models. And the AI-generated phish was so convincing that it nearly beat the one crafted by experienced social engineers, but the fact that it's even that on par, is an important development.
In this blog, we'll detail how the AI prompts were created, how the test was conducted and what this means for social engineering attacks today and tomorrow.
Round one: The rise of the machines
In one corner, we had AI-generated phishing emails with highly cunning and convincing narratives.
Creating the prompts. Through a systematic process of experimentation and refinement, a collection of only five prompts was designed to instruct ChatGPT to generate phishing emails tailored to specific industry sectors.
To start, we asked ChatGPT to detail the primary areas of concern for employees within those industries. After prioritizing the industry and employee concerns as the primary focus, we prompted ChatGPT to make strategic selections on the use of both social engineering and marketing techniques within the email. These choices aimed to optimize the likelihood of a greater number of employees clicking on a link in the email itself. Next, a prompt asked ChatGPT who the sender should be (e.g., someone internal to the company, a vendor, an outside organization, etc.). Lastly, we asked ChatGPT to add the following completions to create the phishing email:
Top areas of concern for employees in the healthcare industry: Career Advancement, Job Stability, Fulfilling Work and more
Social engineering techniques that should be used: Trust, Authority, Social Proof
Marketing techniques that should be used: Personalization, Mobile Optimization, Call to Action
Person or company it should impersonate: Internal Human Resources Manager
Email generation: Given all the information listed above, ChatGPT generated the below redacted email, which was later sent by my team to more than 800 employees.
I have nearly a decade of social engineering experience, crafted hundreds of phishing emails and even I found the AI-generated phishing emails to be fairly persuasive. In fact, there were three organizations that originally agreed to participate in this research project, and two backed out completely after reviewing both phishing emails because they expected a high success rate. As the prompts showed, the organization that participated in this research study was in the healthcare industry, which currently is one of the most targeted industries.
Productivity gains for attackers. While a phishing email typically takes my team about 16 hours to craft, the AI phishing email was generated in just five minutes with only five simple prompts.
Round two: The human touch
In the other corner, we had seasoned X-Force Red social engineers.
Armed with creativity, and a dash of psychology, these social engineers created phishing emails that resonated with their targets on a personal level. The human element added an air of authenticity that's often hard to replicate.
Step 1: OSINT – Our approach to phishing invariably begins with the initial phase of Open-Source Intelligence (OSINT) acquisition. OSINT is the retrieval of publicly accessible information, which subsequently undergoes rigorous analysis and serves as a foundational resource in the formulation of social engineering campaigns. Noteworthy repositories of data for our OSINT endeavors encompass platforms such as LinkedIn, the organization's official blog, Glassdoor, and a plethora of other sources.
During our OSINT activities, we successfully uncovered a blog post detailing the recent launch of an employee wellness program, coinciding with the completion of several prominent projects. Encouragingly, this program had favorable testimonials from employees on Glassdoor, attesting to its efficacy and employee satisfaction. Furthermore, we identified an individual responsible for managing the program via LinkedIn.
Step 2: Email crafting – Utilizing the data gathered through our OSINT phase, we initiated the process of meticulously constructing our phishing email. As a foundational step, it was imperative that we impersonated someone with authority to address the topic effectively. To enhance the aura of authenticity and familiarity, we incorporated a legitimate website link to a recently concluded project.
To add persuasive impact, we strategically integrated elements of perceived urgency by introducing "artificial time constraints." We conveyed to the recipients that the survey in question comprised merely "five brief questions" and assured them that its completion would require no more than "a few minutes" of their valuable time and gave a deadline of "this Friday". This deliberate framing served to underscore the minimal imposition on their schedules, reinforcing the nonintrusive nature of our approach.
Using a survey as a phishing pretext is usually risky, as it's often seen as a red flag or simply ignored. However, considering the data we uncovered we decided that the potential benefits could outweigh the associated risks.
The following redacted phishing email was sent to over 800 employees at a global healthcare organization:
The champion: Humans triumph, but barely!
After an intense round of A/B testing, the results were clear: humans emerged victorious but by the narrowest of margins.
While the human-crafted phishing emails managed to outperform AI, it was a nail-bitingly close contest. Here's why:
Emotional Intelligence: Humans understand emotions in ways that AI can only dream of. We can weave narratives that tug at the heartstrings and sound more realistic, making recipients more likely to click on a malicious link. For example, humans chose a legitimate example within the organization, while AI chose a broad topic, making the human-generated phish more believable.
Personalization: In addition to incorporating the recipient's name into the introduction of the email, we also provided a reference to a legitimate organization, delivering tangible advantages to their workforce.
Short and succinct subject line: The human-generated phish had an email subject line that was short and to the point ("Employee Wellness Survey") while the AI-generated phish had an extremely lengthy subject line ("Unlock your Future: Limited Advancements at Company X"), potentially causing suspicion even before employees opened the email.
Not only did the AI-generated phish lose to humans, but it was also reported as suspicious at a higher rate.
The takeaway: A glimpse into the future
While X-Force has not witnessed the wide-scale use of generative AI in current campaigns, tools such as WormGPT, which were built to be unrestricted or semi-restricted LLMs were observed for sale on various forums advertising phishing capabilities – showing that attackers are testing AI's use in phishing campaigns. While even restricted versions of generative AI models can be tricked into phishing via simple prompts, these unrestricted versions may offer more efficient ways for attackers to scale sophisticated phishing emails in the future.
Humans may have narrowly won this match, but AI is constantly improving. As technology advances, we can only expect AI to become more sophisticated and potentially even outperform humans one day. As we know, attackers are constantly adapting and innovating. Just this year we've seen scammers increasingly use voice clones generated by AI to trick people into sending money, gift cards or divulge sensitive information.
While humans may still have the upper hand when it comes to emotional manipulation and crafting persuasive emails, the emergence of AI in phishing signals a pivotal moment in social engineering attacks. Here are five key recommendations for businesses and consumers to stay prepared:
When in doubt, call the sender: If you're questioning whether an email is legitimate, pick up the phone and verify. Consider choosing a safe word with close friends and family members that you can use in the case of vishing or AI-generated phone scam.
Abandon the grammar stereotype: Dispel the myth that phishing emails are riddled with bad grammar and spelling errors. AI-driven phishing attempts are increasingly sophisticated, often demonstrating grammatical correctness. That's why it's imperative to re-educate our employees and emphasize that grammatical errors are no longer the primary red flag. Instead, we should train them to be vigilant about the length and complexity of email content. Longer emails, often a hallmark of AI-generated text, can be a warning sign.
Revamp social engineering programs: This includes bringing techniques like vishing into training programs. This technique is simple to execute, and often highly effective. An X-Force report found that targeted phishing campaigns that add phone calls were 3X more effective than those that didn't.
Strengthen identity and access management controls: Advanced identity access management systems can help validate who is accessing what data, whether they have the appropriate entitlements and that they are who they say they are.
Constantly adapt and innovate: The rapid evolution of AI means that cyber criminals will continue to refine their tactics. We must adopt that same mindset of continuous adaptation and innovation. Regularly updating internal TTPS, threat detection systems and employee training materials is essential to stay one step ahead of malicious actors.
The emergence of AI in phishing attacks challenges us to reevaluate our approaches to cybersecurity. By embracing these recommendations and staying vigilant in the face of evolving threats, we can strengthen our defenses, protect our enterprises and ensure the security of our data and people in today's dynamic digital age.
For more information on X-Force's security research, threat intelligence and hacker-led insights, visit the X-Force Research Hub .
To learn more about how IBM can help businesses accelerate their AI journey securely visit here .
More from Artificial Intelligence
Could a threat actor socially engineer chatgpt.
3 min read - As the one-year anniversary of ChatGPT approaches, cybersecurity analysts are still exploring their options. One primary goal is to understand how generative AI can help solve security problems while also looking out for ways threat actors can use the technology. There is some thought that AI, specifically large language models (LLMs), will be the equalizer that cybersecurity teams have been looking for: the learning curve is similar for analysts and threat actors, and because generative AI relies on the data…
C-suite weighs in on generative AI and security
3 min read - Generative AI (GenAI) is poised to deliver significant benefits to enterprises and their ability to readily respond to and effectively defend against cyber threats. But AI that is not itself secured may introduce a whole new set of threats to businesses. Today IBM's Institute for Business Value published "The CEO's guide to generative AI: Cybersecurity," part of a larger series providing guidance for senior leaders planning to adopt generative AI models and tools. The materials highlight key considerations for CEOs…
Does your security program suffer from piecemeal detection and response?
4 min read - Piecemeal Detection and Response (PDR) can manifest in various ways. The most common symptoms of PDR include: Multiple security information and event management (SIEM) tools (e.g., one on-premise and one in the cloud) Spending too much time or energy on integrating detection systems An underperforming security orchestration, automation and response (SOAR) system Only capable of taking automated responses on the endpoint Anomaly detection in silos (e.g., network separate from identity) If any of these symptoms resonate with your organization, it's…
What to know about new generative AI tools for criminals
3 min read - Large language model (LLM)-based generative AI chatbots like OpenAI's ChatGPT took the world by storm this year. ChatGPT became mainstream by making the power of artificial intelligence accessible to millions. The move inspired other companies (which had been working on comparable AI in labs for years) to introduce their own public LLM services, and thousands of tools based on these LLMs have emerged. Unfortunately, malicious hackers moved quickly to exploit these new AI resources, using ChatGPT itself to polish and…
Topic updates
Analysis and insights from hundreds of the brightest minds in the cybersecurity industry to help you prove compliance, grow business and stop threats.