Thesis Writing
Thesis Proposal

How to Write a Thesis Proposal - Template & Examples
Published on: Apr 15, 2019
Last updated on: Dec 18, 2022
On This Page On This Page
Many students fear writing lengthy papers. Therefore, writing a complete thesis is quite difficult for them. It is not a question, a topic, an opinion, or a fact. Instead, thesis writing is an essential part of a student's research.
A good thesis is used to explain the area using existing information and to add the student's research to it. However, before writing a thesis, you will probably have to write a proposal.
It is considered as a roadmap or a layout of your research study. Moreover, it also requires expert writing and research skills that many students may not have.
If you are confused, read this guide to learn the essentials of how to write an A grade thesis proposal.
What is a Thesis Proposal?
The thesis proposal is a type of detailed summary and outline of your research work. It provides a layout regarding how you will transform an unformed idea into a thoroughly researched concept.
Moreover, it also identifies the problem, questions, and methods you will use in your thesis. All students are required to submit this mind map to the supervisor. This is how they will get a comprehensive idea of the research journey.
A good proposal will prove that your thesis or dissertation is relevant and important. Similarly, it shows that you have adopted the right approach and tools to solve the problem.
The following are the primary purposes of writing a thesis proposal.
It shows that the chosen topic addresses a significant problem.
It demonstrates an organized plan to collect or obtain data for solving the problem.
It identifies data collection methods.
Lastly, it states the significance of the thesis indicating how it will contribute to the field.
Have a look at the below significance of the study below to understand better.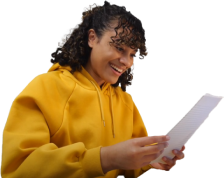 Paper Due? Why Suffer? That's our Job
Thesis Proposal Outline
The following is the detailed outline of the thesis proposal.
Introduction (1 page)
What is the topic area?
Why is the topic relevant or important?
What is the scope of the research study?
Literature Review (7-8 pages)
An overview of the existing literature related to your research.
Includes theoretical approaches and methodological research designs to understand the topic.
Demonstrates that you are familiar with the research work that has been done in this area.
It enables you to find a gap in the literature that has not been well-researched earlier
Research Question (1-2 pages)
It includes the formulation of a specific research question. Moreover, the writer designs the research study according to this questions.
Methodological Design (1-2 pages)
What is your methodological approach?
How will you access the participants?
How many cases will you include?
How will you select the cases? (random sampling, etc.)
What will be the time frame of your research study?
How will you collect the data? (observation, survey, experiments, etc.)
How will you code the data? (deductive or inductive approach)
What are other considerations related to your work?
What will be the analysis of your research? (qualitative, quantitative, or both)
It consists of a bibliography, i.e., a list of the authors included in your literature review.
How to Write a Thesis Proposal?
Follow the below-given easy steps to write a thesis proposal.
1. Outlining
The thesis proposal usually begins by outlining the gathered data. It is an important step for you and the supervisor. After carefully outlining the thesis parts, you can follow it while drafting your thesis.
2. Know the Proposal Structure
It is essential to know the complete structure of a proposal. The following are the major sections of a thesis proposal.
3. Plan Your Writing Process
The next crucial step is to organize your thesis proposal. It will help you get an idea of writing it.
Most proposals get rejected as students do not plan their writing process. Therefore, plan the flow of your writing and stick to it.
Here is the usual flow of writing a thesis proposal.
Developing a proposal outline
Prepare visuals (charts or tables)
Introduction
Describe methodology
Explain significance
Explanation of data
Conclusions that are drawn from your research
4. Writing the Proposal Draft
After planning the writing process, it's time for you to begin with your final proposal draft. Follow a formal writing style but make sure to use simple words. It will make it easier to read and understand for the audience.
Similarly, use the first-person reference. However, do consult your professors before writing a thesis statement .
5. Proofreading Your Proposal
A good thesis proposal has no place for typos or other grammatical mistakes. It is because they can usually divert the reader from the actual problem statement.
Thus, it is better to ask your colleagues or friends to proofread it for you. If they have a hard time understanding your proposal, consider revising it..
Follow the given tips to proofread a thesis proposal carefully.
Read the proposal aloud to identify grammar and spelling mistakes, along with the wrong sentence structure.
Never proofread the proposal immediately after writing. Wait for a day or two to view it objectively.
Ask someone with a comprehensive understanding of the material to proofread it.
Take help from an online spell checker.
Refer to the following sample to understand the complete writing process.
How to Write a Thesis Proposal - Sample
Thesis Proposal Format
The format of the thesis proposal typically follows the below pattern.
The title page includes the research title, student and supervisor's name, along with the submission date.
It gives a complete layout of the proposal by stating the headings and subheadings with their page numbers.
The thesis introduction highlights the historical background of your research. It also provides a brief overview of the thesis topic and the motivation behind choosing it.
Get some interesting ideas by referring to our compiled list of thesis topics .
It provides a clear statement that briefly defines the purpose of the study.
Sample Statement of the Problem in Thesis Proposal
Here, the research problem will be set within the framework of a theory. Moreover, it will also identify and define the terms conceptually.
It includes the review of the available literature on the topic to establish credibility. Keep in mind; this section must be at least 15 pages.
This section states the main objectives that you want to achieve in the research. Similarly, it will also mention the hypothesis and the expected outcome.
It states the methodological approaches that will be used to achieve the objectives. It will also provide details about how the experiments will be conducted to test the hypothesis.
It briefly discusses how the research findings and outcomes will be evaluated.
This section includes the dates for:
Completion of research
The first draft of the thesis
Final draft
Cite all the primary and secondary sources in the reference list along with their codes. Also, choose a citation style after consulting with your professor.
The other format instructions include the following aspects.
Word Count: 5000 words maximum.
Font Style and Size: Times new roman, Arial - 12pt.
Line Spacing: 1.5 for text, single-spaced for quotations.
Margins: It should be set to 1.25 inch for left/right and 1 inch for top/bottom.
Page Numbers: It must be in Roman numerals and placed at the bottom center of each page.
Citation: APA, MLA, Chicago.
Have a look at the given document to understand the template of a thesis format .
Thesis Proposal Template
Sample Thesis Proposal
Following are some examples and samples for you to get a detailed idea..
Thesis Proposal Example
Undergraduate Thesis Proposal Example
Master Thesis Proposal Example
Phd. Thesis Proposal
Architectural Thesis Proposal
Thesis Proposal Writing Tips
Here are some tips for writing a perfect thesis proposal.
Know all the requirements before you start writing a proposal. It includes length, font, spacing, etc.
Use simple words so that the readers can understand easily.
Always check your proposal and carefully proofread for mistakes.
Write answers and solutions to your problem in the conclusion as it provides a base for future research.
Keep a record of your referencing from the start and triple check it before submitting the proposal.
Plan, organize and structure your proposal within a clearly defined deadline.
Use pictures and graphs to illustrate background material, sample data, and analysis techniques.
Tough Essay Due? Hire Tough Writers!
If you want to contribute to your chosen field, the first part deals with a solid proposal. However, not everyone is capable of writing it well. If you are one of them, taking help from a professional service is a good option.
MyPerfectWords.com provides the best writing services with a qualified team of professional thesis writers. We guarantee to deliver powerful papers within the given deadlines. Similarly, we will also provide you with an example of a thesis proposal.
Simply contact our customer support team and specify your requirements. Hire our essay writer online now and get 100% free and unlimited revisions of your thesis proposal.
Frequently Asked Questions
How long should a thesis proposal be.
A thesis proposal should be approximately 8 pages, excluding any notes or citations. Remember that this is a proposal and not the actual document.
What are the possible questions in a proposal?
The possible questions in a proposal are:
Research questions - what you want to do
Why is it important
Who has done this research before
How are you going to do the research
Caleb S. (Literature, Marketing)
Caleb S. has been providing writing services for over five years and has a Masters degree from Oxford University. He is an expert in his craft and takes great pride in helping students achieve their academic goals. Caleb is a dedicated professional who always puts his clients first.
People also read
Thesis Writing - An Ultimate Format Guide & Examples
Thesis Introduction: A Step by Step Guide With Examples
Interesting Thesis Topics & Ideas To Get Started
Thesis Format - Detailed Guideline and Template
Share this article
Keep reading
We value your privacy
We use cookies to improve your experience and give you personalized content. Do you agree to our cookie policy?
Website Data Collection
We use data collected by cookies and JavaScript libraries.
Are you sure you want to cancel?
Your preferences have not been saved.
Thesis Helpers
Find the best tips and advice to improve your writing. Or, have a top expert write your paper.
How to Write a Great Thesis Proposal The Easy Way
Table of Contents
1. What Is A Thesis Proposal?
2. Thesis Proposal Template
3.1. Craft Your Abstract
3.2. Choose Topic and Working Title
3.3. Create Your Introduction
3.4. Write the Thesis Research Questions
3.5. Present Your Literature Review
3.6. Write Down the Methodology
3.7. Provide Your Timeline
3.8. Craft A Conclusion
4. Thesis Proposal Example
5. Thesis Proposal FAQ
What Is A Thesis Proposal?
A thesis proposal is the link-bridge to the main thesis, laying out the plan of how you will conduct the research.  This way, the professors (assessment committee) will know that you are on the right path and got the right tools to get to the final destination.
The first step is developing a thesis proposal outline, commonly referred to as a thesis proposal template, which will help you do your project. It provides a clear thesis proposal format so that you can easily know what to do at what stage. Your proposal should be structured on a number of key elements, each of which should assist you to define the main project.
Thesis Proposal Template
Abstract . This is a summary of the entire proposal.
Define the topic of the proposal. The topic is the title of the project and gives the reader a general idea of what the thesis is all about.
Write the introduction . The introduction helps to bring out the main issues in the thesis as well as its significance.
Craft your research questions. These are the questions that you will be seeking to answer in the thesis.
Review the related literature. This is a comprehensive analysis of existing literature on the topic you are working on.
Methods . These are the theoretical approaches and methods that will be used to do the study.
Timeline . In this part, you outline the time required for doing your study.
Conclusion . This is the last part of your proposal and is used to give the anticipated results from the study.
How to Write a Thesis Proposal
A thesis proposal requires comprehensive research, preparation, and a well-defined final destination. Here is a step-by-step guide to help you craft thee best proposal for your thesis.
" The differences in communication styles between men and women have been a topic of interest in the research world for many years. These differences may lead to miscommunication, conflict, and even dissatisfaction between couples. This study analyzes the communication styles among genders, more specifically among married couples. It questions how differences in communication styles between married couples married five years or less affect marital satisfaction. …"
Discuss the topic with your supervisor. Your supervisor can help you to refine the topic further, and give you the assurance that you are headed in the right direction. He/she will also assist you in grasping the complexities to anticipate along the way and the best way to approach them. See a good thesis proposal example topic.
" A Detailed History of Halloween and King of Gourds: A Study of Horror Symbolism"
" The first spooky faces were carved on pumpkins by rats, although considered inferior, mimics were later done by people. When rats brought the dangerous Black Death, people started connecting pumpkins to plague. Pumpkins were also used to scare off the spirits of the dead person to prevent further deaths. Soon after, Jack o lanterns were adopted across the globe as common Halloween talismans. "
" What effect does daily use of Facebook have on the Attention span of adolescents?" "What effect do legal approaches have on people who drink and drive in the UK?"
" Noller (1980) comprehensively compared the effectiveness of women and men as nonverbal communicators. Being an effective communicator involves both encoding and decoding messages. Noller argued that w omen have a natural tendency to be more expressive. He added that men tend to make more errors than women when encoding messages."
Theoretical approaches. Analytical framework. Formulas and equations. Experiments. Philosophies.
"Pumpkins are crucial Jungian symbols used to indicate the desire of the subconscious mind to control and change the feeling of horror and fear of the people's desire to understand the unknowable. This study will expand the field of pumpkinology, while fellowship with rats will further be expanded. This will herald a new era of plague-less companionship."
Thesis Proposal Example
Check out this thesis proposal sample from our dissertation proposal writing services to get an idea of how a good thesis proposal is supposed to look and to give you a better idea of what to do.
Significant advances in technological capacity have brought the world closer. While this is a positive aspect, it has also introduced a new kind of problem. Cyber-attacks are common features in the present internet age. Individuals and governments are at risk of being targeted, leading to studies involved in alleviating possible breakdown of society owing to its dependence on technology. The paper aims at determining the United States' preparedness for cybercrime by looking at the nation's best law enforcement agencies, the CIA and the FBI. By understanding the inner workings of these bodies with relation to cybercrime, the research aims at eliciting an understanding of issues that have been dealt with and showcasing emerging issues that threaten existing cybersecurity measures in a bid to improve them. Cybercrime has shown considerable advancement over the past, necessitating nationwide attention, where the Federal government should use its resources to ensure it is always up to date on matters concerning cybersecurity. In this way, the avenues used by cybercriminals are destroyed.
The significant advancement made in internet technology has yielded a lot of aid in the development of certain aspects of the world relating to information technology. Ranging from medical studies to an intricate internet monetary system (Bitcoin has grown significantly over the past few years) internet development is at the core of modern civilization. As such, issues relating to the internet are of particular concern, especially to developed nations such as the U.S.A. In recent years, a new form of crime has developed due to the growth in internet usage. Cybercrime is a relatively new threat in the American system. Nations such as China and Russia have evidenced an inclination towards technological development, therefore, it is important to determine America's preparedness for issues that deal with cyber-attacks. The issue can be seen to have dire consequences for economies as cybercriminals have in the past hacked into American corporations (incidences have been blamed on Russia and China). Well-established protocols should be put in place to deal with the growing threat that cannot be alleviated by traditional means of defense. The paper aims at determining if the U.S. is prepared in case of future cyberattacks as cybercriminals continue to increase on a global scale.
Therefore, cybercrime can be deemed as the newest threat to the development of nations in the internet era, which leads to the purpose of this study. It entails an intricate knowledge of writings on the issue and methods that can be used to determine the level of risk faced by an organization or government with regard to cyber attacks. In this way, the researcher aims at ascertaining the relevance of U.S.A. security against cybercrime.
Literature Review
Many scholars argue that governments, as seen by efforts of agencies such as FBI, have limited interest in developing countermeasures for cyber threats. While these institutions confer that the next leading global giants will undoubtedly have the best virtual network connectivity, most of them do not consider cybercrime as serious. In recent years, the United States (U.S) government has come up with various legislations regarding crime committed on cyberspace. While they have elicited some kind of response from the public, enacted legislation is inadequate in curbing cybercriminals. A good example of the limited focus on cyber security is evidenced in the restrictions placed on the FBI with regard to an iPhone that had potentially useful information due to a confidentiality clause.
Such issues should be considered when coming up with legislation concerning cybercrime. Nevertheless, such an issue showcased instances where the public views technological advancements of the government in curbing crime as the FBI hacked the suspect's phone. It is important to note that a large portion of legislation targeting cyber criminals has been developed after individuals have committed a crime. This is particularly visible in the nation's interest in cyberspace which developed after leaked information revealed that the Chinese government had hacked government systems in the U.S.A. for an unknown period of time. As such, the FBI has failed in this regard to protect citizens from cybercriminals. A large number of crimes dealing with the internet have led to leaked information concerning individuals such as social security numbers and credit card information. Therefore, loss of such information has led to an increase in crime where identity theft plays a crucial role in highlighting cyber-crime effects. Nevertheless, governments continue to downplay the importance of cyber security, since there is no clearly accepted definition of cyber warfare, cyberattacks and cybercrime. This leads to hackers being provided the opportunity to continue with their tasks unhindered, allowing them to progress faster than the law in this respect.
Furthermore, it is necessary to point out the diversity of cybercrime to better develop the issue. Cybercrime targets anyone without any form of consideration for age, sex, or financial status. A young child whose information has been stolen could be the victim in a social security fraud case. In this case, individuals use the child's documents to open up new lines of credit thereby giving criminals revenue to conduct their activities which negatively affects the individuals in the future and the country. For such a victim, it is difficult to determine the source of the hack since most people realize these issues when they require credit such as when applying for a loan. In the same way, an organization may be threatened with leakage of information regarding a particular product that could potentially lead to loss of revenue. Multiplier effects of such hacks are immense, cutting across the economy as some people are at risk of losing their livelihoods.
Therefore, new laws enacted to protect people against cybercrime have led to a unanimous agreement by nations. This concerns the role of cyber security in eradicating cybercrime, showcasing its importance in a country. Mohammed and Mariani also agree as they emphasize for governments to adopt better measures of cybersecurity. To deter criminals, nations need to understand the implications of cybercrime in the communities involved. Rather than wait for a criminal occurrence to develop good countermeasures, they should invest a sizeable quantity of resources to the attainment of peak cybersecurity measures.
Theoretical Framework/Approach
A large number of studies related to cybercrime have focused on the ability of a country to mitigate cybercrime based on existing research and technological capabilities. However, this study aims to develop an understanding of the American system with regard to its readiness to deal with this form of crime. In this respect, the research will focus on the government's primary law enforcement agency tasked with interior security (F.B.I) and their ability to prevent cybercriminals from operating in the U.S. It is important to ascertain the agency's level of development in terms of computer expertise. Moreover, the CIA is tasked with external protection of the nation. The study will thus include measures taken by the CIA. in their pursuit of a nation without cybercriminals.
However, the key to determining the relevance of a nation's systems in curbing cybercrime is the legislature where it needs to come up with severe penalties for perpetrators of these acts. As such, individuals who wish to become hackers will be less receptive to the allure of hacking as they consider the penalty as extremely high. This requires a nation to develop strong foreign policies dealing with cybercrime. Such systems act as a deterrent to foreign nationals who would wish to hack a country such as America due to the potential legal ramifications. In this manner, the number of white hat hackers is likely to increase thus contributing to a nation's systems to counter cybercrime. As a large pool of individuals possesses skills that could potentially aid a government to prevent future attacks, it is important to look at the criminal system and how it deals with cybercriminals. Some of these individuals possess a significant number of skills that could improve cybersecurity when used in a positive manner. Therefore, rather than work against people with good computer skills, the government will work with them to boost the nation's cyber security. This reduces the number of people in the prison system and provides the government with a proper labor force to maintain cyber security.
Nevertheless, it is necessary to consider the impact of integrating criminals into the justice system since it might have detrimental effects. These may arise because of nationalism. Individuals who hack American systems are less likely to be of American descent. Therefore, providing them with access to sensitive information could be disastrous if they continue exhibiting radical tendencies. However, for an agency or bureau to develop proper measures of security, there is a need to understand the mindset of cybercriminals. Offering these individuals incentives such as monetary compensation and reduced jail sentences could help mitigate against the aforementioned issues.
Research Design & Methods
The research will differ from the majority of studies by concentrating on non-experimental methods, specifically correlational research where the focus is on reduction of cybercrime in the nation as security systems continue to improve. With a certain focus on the American system, the study will encompass various studies in an attempt to find a connection between them. In this way, it will be possible to determine the manner in which the U.S. has survived a myriad of cyber attacks based on existing technology. Furthermore, this approach aids in showcasing a trend of the manner in which cybercrime is developing in contemporary societies. As such, the CIA and FBI come into focus. They are deemed the paramount institutions established by the U.S. in dealing with threats, both externally and internally and thus a review of the processes employed by both institutions is helpful in gauging American readiness for cyber warfare.
In recent years, various internet-based institutions have taken over the global markets. Bitcoin threatens the very existence of conventional financial instruments as it continues on an upward trend. Other actors such as Google have grown considerably over the past decade to become giant corporations. As such, the internet continues to broaden in its application to normal day life. It is, therefore prudent that the US government improve its cyber security to protect its organizations.
Moreover, it is impossible to come up with an accurate depiction of the nation's state in terms of cybersecurity. This is because information regarding systems used by the CIA and FBI is highly classified. As such, the study can only base its arguments on technologies used by the F.B.I., that is, those that they evidence to the public as opposed to the one's they do not reveal. It is also important to gauge the direction in which government institutions have gone in their attempts to deviate cybercriminals from criminal behavior. A recent issue concerning the hack of an iPhone belonging to the San Bernadino shooter is proof of the advancement in hacking technology within the government. It is possible to come up with an insightful view of the focus placed by governments, particularly the American government concerning cyber security by looking at budget records and trends in recent past. A rise in the value assigned to local agencies to deal with cyber threats shows increased interest in cyber security.
Cybercrime plays a huge role in modern societies. Many nations have claimed that whomever leads in technological capacity wields a large power. As such, while governments focus on physical threats, the study intends to ascertain their readiness for a cyber attack. With the U.S. as the primary source of information, the paper aims at developing an understanding into the digital world and ways that the government has, and should, use resources in creating impenetrable cyber security systems.
Seek Thesis Proposal Help
At this point, it is important to point out that writing a thesis proposal is never easy. Indeed, many are university students who get stuck even before getting started. But you cannot give up because the proposal is the gateway to crafting a great thesis. Therefore, you should seek writing help from professionals.
The experts have been writing thesis proposals and other tasks that students fund tough to handle. In addition to being experts in different fields, they know what works and what does not. So, they are your best bet to crafting a great proposal and, finally, the best thesis to impress the evaluation committee. We are the best master thesis writing service online, and are as reliable as it gets!
Thesis Proposal FAQ
How long should a thesis proposal be? Although the length of a thesis proposal may differ from one university to another, the average length is about ten pages.
What is the best formatting and citation for a proposal and thesis? Well, there is no standard formatting and citation method when it comes to writing proposals and thesis. However, your department will give the recommended formatting and citation style that students should use for their proposal. If your department does not provide a clear guideline on formatting and citation, consider checking the best sample thesis proposal to see how the best students did it.
How long does it take to draft a thesis proposal? It depends on the type of research paper you are writing and the requirement for the proposal. You can dedicate an entire day to draft a proposal. But, the average amount of time you should spend on a thesis proposal should not exceed three days.
Literature review
Research methodology
Ethical consideration
Research timeline
Is Writing a thesis proposal stressful? Definitely, writing a thesis proposal requires ample time for research and preparation to avoid being rejected. It might take your time but when you have an idea of what you're working on, it isn't too stressful.
Best way on how to write a thesis proposal? It is very simple. Research. Doing a thorough research before starting your proposal makes the work easier. The secret to every thesis proposal or research paper that is properly written is the amount of research that went into producing the paper. Therefore, when starting your proposal, carry out an extensive research on your topic to build up more information.
Is Writing a thesis proposal hard? Aside from researching, most times, putting together a thesis proposal even after extensive research can be a bit difficult. It could be the challenge of not knowing how to start or "how to put pen on paper". Every researcher or student experiences this at the initial stage. But, the important thing to note is that you don't need to get it right in your first draft. Just write. You can structure it later.
Make PhD experience your own
Leave a Reply Cancel reply
Your email address will not be published. Required fields are marked *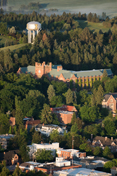 Virtual Tour
Experience University of Idaho with a virtual tour. Explore now
Discover a Career
Find a Major
Experience U of I Life
More Resources
Admitted Students
International Students
Take Action
Find Financial Aid
View Deadlines
Find Your Rep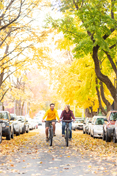 Helping to ensure U of I is a safe and engaging place for students to learn and be successful. Read about Title IX.
Get Involved
Clubs & Volunteer Opportunities
Recreation and Wellbeing
Student Government
Student Sustainability Cooperative
Academic Assistance
Safety & Security
Career Services
Health & Wellness Services
Register for Classes
Dates & Deadlines
Financial Aid
Sustainable Solutions
U of I Library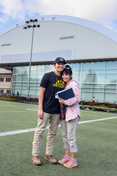 Review the events calendar.
Stay Connected
Vandal Family Newsletter
Here We Have Idaho Magazine
Living on Campus
Campus Safety
About Moscow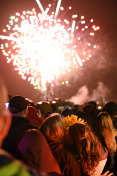 The largest Vandal Family reunion of the year. Check dates.
Benefits and Services
Vandal Voyagers Program
Vandal License Plate
Submit Class Notes
Make a Gift
View Events
Alumni Chapters
University Magazine
Alumni Newsletter
U of I's web-based retention and advising tool provides an efficient way to guide and support students on their road to graduation. Login to VandalStar.
Common Tools
Administrative Procedures Manual (APM)
Class Schedule
OIT Tech Support
Academic Dates & Deadlines
U of I Retirees Association
Faculty Senate
Staff Council
College of Graduate Studies
Physical Address: Morrill Hall Room 104
Mailing Address: College of Graduate Studies University of Idaho 875 Perimeter Drive MS 3017 Moscow, ID 83844-3017
Phone: 208-885-2647
Email: [email protected]
Master's Thesis Proposal Tips
By Jodie Nicotra, Department of English and Amy Ross, U of I Writing Center
Writing an overview of your project is designed not only to formally announce your intentions as far as your Master's thesis goes, but also to help you become more fluent in and informed about the topic for your project. 7-8 double-spaced pages should probably be enough.
Broken into fully developed sections, each with a heading, this overview should include:
Honors Undergraduate Thesis
Program Resources
Thesis Proposal Examples
The Honors Undergraduate Thesis program requires students to submit a research proposal to the Office of Honors Research prior to advancing to the Thesis semester.
Generally, a scientific research proposal will include a brief introduction to the research topic, a literature review, and a methodology that will explain how the student plans to meet the objectives of the research. A proposal in the Arts and Humanities will generally include an introduction and a creative work (e.g. screenplays, short stories, artwork) or theoretical analysis.
Students will create a signature cover page for the thesis proposal that will list the entire committee and HUT Liaison. The Thesis proposal cover page template can be found here .
The following are examples of substantially researched, properly formatted research proposals and their respective signature pages. These examples should be used for reference only and not necessarily as templates. Students should his or her Thesis Chair and committee regarding the structure of the proposal, information that should be present, and documentation style.
What is a Thesis Proposal?
A thesis proposal is a document that outlines the thesis topic, defines the issues that the thesis will address, and explains why the topic warrants further research. It should identify a problem and provide a proposed solution to that problem.
Proposals representative of the sciences (both hard sciences and social sciences) should generally include the following:
A brief introduction, which will define the thesis topic and explain the purpose of the thesis.
A literature review that outlines the most relevant readings and theories which pertain to the thesis topic.
A methodology section, which should include the research questions, hypotheses, participants, materials, and procedures.
A bibliography or reference list. Most of the sources should be from peer reviewed articles or books. As with other academic papers, the use of internet sources should be limited.
For students conducting more theoretical or comparative analyses, the structure could also take the form of chapters that define and specify each concept, and a concluding chapter that brings all of these ideas together.
For students in the arts, a proposal and thesis may take the form of a creative project. In this instance, the proposal may include:
A brief introduction, which includes the thesis statement, general intent of project, what the project should accomplish, and justification for considering the project a legitimate endeavor.
A literature review, which includes any supporting literature that justifies the intention of the project.
A method for accomplishing the project. Include any necessary background or equipment needed for the project, where the project will be conducted, and a proposed timeline for completion.
A bibliography or reference list.
An alternative structure would be for students who are writing their own short stories, novellas, or screenplays.
Here, the thesis should include a clear mastery of the skill set by producing chapters of the novella, poetry selections, or the working/final screenplay. [/accordion-item][/accordion]
Burnett School of Biomedical Sciences Biomedical Sciences
College of Arts and Humanities Art History History English-Creative Writing English-Literature Philosophy
College of Business Administration Finance
College of Nursing Nursing
College of Education and Human Performance Elementary Education English Language Arts Education
College of Engineering and Computer Science
Computer Engineering Mechanical Engineering
College of Health and Public Affairs Legal Studies Sports and Exercise Science 
College of Nursing Nursing -->
College of Sciences Anthropology Chemistry Mathematics Physics International & Global Studies Psychology Sociology
Go for the Gold: My Guide to Submitting the Honors Thesis Proposal
By mahidhar sai lakkavaram.
Senior year is fast approaching, and if you're an Honors student, you know what that means: It's Honors Thesis time! For the last three years, any Honors-related conversation I had always involved the Honors Thesis, and it's unreal how fast time has flown by.
If you're new here, the Honors Thesis is a six - credit research project where Honors students pursue advanced scholarship into a topic they're interested in. Honors Theses can be completed either through a Thesis Seminar or an Individually Contracted Honors Thesis , and I'm doing the latter. Most students choose to do it over a year (with three credits each semester), but other options are available to do it all in one semester as well.
To start your Honors Thesis, students have to submit an Honors Thesis proposal in the summer/winter prior to the semester you begin your project. I'm starting my thesis in fall 2023, so I just submitted my proposal during summer 2023! 
There's numerous steps to take before completing your project, so here's my guide to submitting the Honors Thesis proposal for an Individually Contracted Thesis.
Find labs/professors you want to work with
There's endless research options at UMass Amherst, so finding a lab or professor you want to work with can be tricky. I've been working in the Peyton Lab since junior year, so I'll be contracting my thesis with professor Shelly Peyton. 
If you're unsure about what research you want to do or how to find groups you're interested in, reach out to the Office of Undergraduate Research and Studies (OURS) . Their staff are excellent in helping you find a good research fit. 
You can also reach out to advisors and different professors to learn more about the work done in that department, and what their research culture is like.
I recommend reaching out and finding things you're interested in the semester before (spring 2023 for me), as everyone is hard to contact during the summer/winter. 
Communicate Regularly with Your Thesis Advisor
Once you've found the research you want to do. and a professor to work with, it's time to build your proposal! Start communicating regularly with your Thesis advisor (the professor you're working with). The proposal asks for how often you'll meet with them and various deadlines for work you'll submit through the period of your thesis, so it's important to ensure you're on the same page as your advisor. 
The proposal also has sections about the goal of your thesis, the methods you will use, key readings you've gone through, and any training you'll need before starting it. Make sure to talk about all of these with your advisor when you get the chance!
Write and submit the proposal! 
Ideally, you start this process towards the end of the semester prior to the proposal, but you can work on it through the summer as well! Once you have all the details ironed out with your advisor, it's best to start filling out the proposal on CHC PATHS . Since I'm doing it over two semesters (fall 2023 & spring 2024), I submitted the 499Y proposal . The deadlines vary based on the semester, but the earlier the better. Make sure to ask your advisor to look over everything before submitting it! They can log into PATHS and make recommendations, but I wrote everything in a google doc and sent it to my advisor who made comments there. Once all that's done, hit submit and let the CHC staff take care of the rest!
So that's the process I went through to write my Thesis proposal. I was fortunate enough to take ENGIN 351H, which is the Honors version of a junior - year engineering writing course where we had to write a Thesis proposal. So I could use the proposal I wrote there for my actual project. 
Do you have any tips for writing an Honors Thesis proposal? We'd love to communications [at] honors [dot] umass [dot] edu ( hear ) from you!
Mahidhar Lakkavaram
Mahidhar Lakkavaram is a communications assistant in Commonwealth Honors College. 
Global footer
©2023 University of Massachusetts Amherst
Site policies
Non-discrimination notice
Accessibility
Terms of use
Thesis Proposal
Thesis proposals.
Graduate students begin the thesis process by writing a thesis proposal that describes the central elements of the thesis work.  Those elements vary depending on the type of thesis (research, artistic, or project) that the student plans to write. Students begin drafting the thesis proposal in the course Thesis Proposal Seminar . 
Below, please find detailed information about the following:
research thesis proposal
artistic thesis proposal
project thesis proposal
formatting your proposal  
getting your proposal approved  
submit your proposal  
Research Thesis Proposal
The proposal for a research thesis consists of five sections:
Thesis Statement Following an optional introduction, the basic function of this section is to articulate a phenomenon that the student proposes to investigate (whether a social event, process, a literary work, an intellectual idea or something else), and the question(s), issue(s) or problem(s) related to that phenomenon that the student plans to address in the thesis. The core of the statement may take the form of a hypothesis that the student will test, of a proposition or argument that the student intends to support, or of a general problem or question the student  will explore. The section puts that basic problem statement in a larger context by explaining its historical origins (where did it come from?) and its intellectual, social, and/or artistic context (what conversation, debate, or line of inquiry does it participate in?). It also describes the sub-questions or themes that constitute the general problem. Students will cite appropriate scholarly, professional and other sources for the ideas, questions and background information contained in the section.
Research Methods In this section, the student will identify (a) the kinds of information that needed to answer the question(s) raised in the Thesis Statement, (b) the methods the student will use to gather that information, and (c) the strategies by which the student will organize and analyze the information in such a way as to reach and support a conclusion, to construct a sound argument. If the central problem has several facets, the student may need an array of different methods for collecting and analyzing information. Students should be as precise as possible in each stage of the methods statement: Is information needed about the stylistic techniques in a novel, about changes in the poverty rates in Kenya since independence, about the ways children think about nature? Will the student pull out the metaphors in a text, find government reports on household income, interview kids about their experiences in the woods? Will the student deploy statistical forms of content analysis, correlate poverty rates with political changes, interpret themes in children's stories? Students should reflect on the broad methodological approaches that they propose to use, and cite sources from which they derive their methods and tools. A student's central goal is to demonstrate that they know how to go about answering the question(s) that have been raised. Please note that if students intend to conduct research on living people, they will need to get the approval of the University Committee on Activities Involving Human Subjects (UCAIHS). Before they apply for that approval, students will need to take a tutorial and pass a test on the various regulations. Refer to the  UCAIHS website  for more information.
Justification and Limitations This section of the proposal should explain the rationale for the thesis and the importance of the topic. Indicate the reasons why this study is important to conduct and whom it will benefit. Identify the limits beyond which the inquiry will not go. For instance, if a student is writing about a historical subject, the student must explain the relevance of the time period selected. Finally, describe the contribution the work will make to the field.
Conclusion This section should summarize the nature and intention of the student's work. Conclude the discussion and mention any pertinent information which may not have been included above.
Annotated Bibliography This section consists of a list of books and articles and artworks with accompanying annotations that explain why these readings and other sources are likely to be crucial as the work advances.
back to top
Artistic Thesis Proposal
The artistic thesis consists of an artistic work and supporting essays, and it is important to conceive of each element as contributing to a coherent whole.  The proposal itself consists of five sections:
Concept Statement This section includes a brief introduction that forms the framework for the entire thesis and articulates the questions around which the creative project and supporting essays revolve.
Description of the Artistic Work and Artistic Aims This section describes the major artistic work that will comprise the submitted artistic thesis.  Students may want to refer to particular artistic influences or genres that will inform the work, or describe the aesthetic from which the creative work derives. In this section, students should also: refer to some of the artistic reasons that led to their decision to embark on this particular project; discuss the goals that will guide the development of the work; and provide concrete details about the final form and media of the work  (will it be, for example, a collection of short stories, a novel; an evening of dance an exhibition of paintings, a film, or what?).  If the artwork involves live performance, this section should state whether it will be a public or private event, where the event will be held, and any other details relevant to bringing the project to completion.
This section should provide the reader with relevant historical or critical information to place the central research question in context, and this section should also discuss the key theories, methods, and sources to be used within the research essay.  It should demonstrate that the student knows how to begin answering the question(s) they are posing.  What sorts of things will the student need to find out? What research methods will be used?  What kinds of sources will be reviewed, and how will information from them be used? Who, if anyone, will be interviewed, and what kinds of questions will the subjects be asked?  Students should also reflect, in this section, on the broad analytical approach that will structure their research and identify the school(s) of thought that will inform their investigations. 
Justification and Limitations This section should explain the importance of the student's work in the context of their particular artistic discipline and discuss how all components of the thesis project taken together as a single project will contribute to the scholarly and artistic fields with which it engages. This section should also discuss limitations, personal and practical, relating to the project and the student's readiness.  If the project is a film, for example, how much direct experience has the student already had in that field, and how will the student allocate the time to finish the project by the desired defense date? How much is the project likely to cost, and how does the student expect to obtain funding?  What kind of spaces will be needed for rehearsal as well as presentation of the work? 
Project Thesis Proposal
The project thesis includes two major components: (a) an activity (program, intervention, campaign, etc.) designed to address (solve, remediate, improve) a problem, issue or opportunity in the student's domain as a professional or activist; and (b) a written document that describes, rationalizes, analyzes, and assesses the activity. It is not strictly a research study, but rather an exercise in reflective practice. Therefore, the proposal takes a form different from that of the research or artistic thesis proposal. Please note, as well, that a project thesis  must  be not only designed but implemented and evaluated.
Problem Statement This section of the proposal identifies, describes, and analyzes the problem (issue, need, opportunity) that the student will address in the project. Clearly articulate the nature of the problem: its historical, social and professional context; its dimensions and extent; its impact, and perhaps some previous efforts to address it. Present information that explains the student's understanding of the origins or causes of the problem, to set up the rationale for the choice of a strategy to solve it. At each stage, refer to appropriate scholarly and professional literatures.
Project Plan Students should spell out their plans for addressing the problem. Students should describe the institutional setting within which the project will take place, as well as the individuals, groups, or organizations with whom they will work. What will the student (and, perhaps, others) do? What resources and strategies will be used? If the student need funds, how will they be raised and disbursed? What schedule will be followed? Be efficient, but concrete and clear in specifying the activities that will make up the project. Identify the professional and theoretical sources of the strategies for the project: What precedents and ideas are the student drawing on? Also, the student should discuss the means by which they will record and report the project activities for the members of the thesis committee. Will the student write a journal, shoot videos, keep material artifacts and documents? Students must be clear about how they intend to document the project. They may also elect to invite the members of their committee to witness the project first-hand.
Assessment The proposal speaks to three aspects of the assessment process. In all three, students should be concrete and refer to appropriate literatures as sources of their plans. Criteria : First, students should describe and justify the criteria by which they will determine whether the project has succeeded. What are the goals and objectives? What changes does the student want to see in the participants, the organization, the larger world? Methods:  What information will be needed to determine whether the goals and objectives have been met? How will that information be collected and organized? Analysis : How will that information be utilized to describe the project's success or failure? What sorts of lessons does the student hope to draw from the assessment?
Justification and Limitations This section of the proposal should explain the rationale for the thesis and the importance of the topic. Indicate the reasons why this study is important to conduct and whom it will benefit. Identify the limits beyond which the inquiry will not go. Finally, describe the contribution the work will make to the field.
Conclusion This section should summarize the nature and intention of the work. Conclude the discussion and mention any pertinent information which may not have been included above.
Format of the Proposal
All thesis proposals should conform to the following specifications:
Title Page The title should be reasonably succinct, but descriptive enough to convey the nature of the thesis; the title page should include your full name, the date of submission, and your adviser's name.
Length The thesis proposal should be approximately 8 pages, excluding the annotated bibliography. Remember that this is a proposal, not the thesis itself; tell us what you propose to do and how, don't do it.
Annotated Bibliography This bibliography should contain brief commentaries on no fewer than 10–15 relevant source works.
The Approval Process for the Thesis Proposal
The Thesis Proposal Seminar (TPS) Students write their thesis proposals while enrolled in the Thesis Proposal Seminar (CORE-GG 2401, a 2-credit core requirement offered every spring). Throughout that semester, students work closely with their Adviser and Instructor to draft an acceptable proposal. When the proposal has received approval from both the Thesis Proposal Seminar instructor (Gallatin reviewer) and the adviser, the student is allowed to move on to their thesis research. The three steps of the approval process are outlined below.
TPS Instructor/Reviewer Approval The Thesis Proposal Seminar instructor serves as the Gallatin reviewer of the thesis proposal. A student must receive a grade of 'Pass' in the Thesis Proposal Seminar for the proposal to be considered 'reviewer approved.' If the student's proposal is not finished at the end of the semester, the student will receive a grade of 'Incomplete' in the course and will have until June 15th to submit the proposal before moving on to thesis research.
Adviser Approval Students work closely with their advisers over the course of the semester to produce a proposal that the adviser can approve. Once the adviser agrees that the proposal is ready, students submit their final proposal via the online Thesis Proposal submission form . The Thesis Proposal submission form allows students to provide Gallatin with additional information about the courses, internships, independent studies, jobs, and other experiences that have prepared the student for their thesis work.
MA Program Approval Once the M.A. Program verifies adviser approval of the proposal and the student has passed the TPS, the MA Program updates the student record to show that the Thesis Proposal requirement has been satisfied.
The deadline for submitting an adviser approved thesis proposal online is June 15.
How to write a thesis proposal
I. Framework II. Structure of a thesis proposal III. Order in which to write the proposal IV. Tips V. Resources
I. Framework
An environmental issue is identified.
Other people's work on the topic is collected and evaluated.
Data necessary to solving the problem are either collected by the student, or obtained independently.
Data are analyzed using techniques appropriate to the data set.
Results of the analysis are reported and are interpreted in light of the initial environmental issue.
the thesis topic addresses a significant environmental problem;
an organized plan is in place for collecting or obtaining data to help solve the problem;
methods of data analysis have been identified and are appropriate to the data set.
II. Structure of a thesis proposal
Table of contents
Introduction
Thesis statement
Approach/methods
Preliminary results and discussion
Work plan including time table
Implications of research
List of references
contains short, descriptive title of the proposed thesis project (should be fairly self-explanatory)
and author, institution, department, resreach mentor, mentor's institution, and date of delivery
the abstract is a brief summary of your thesis proposal
its length should not exceed ~200 words
present a brief introduction to the issue
make the key statement of your thesis
give a summary of how you want to address the issue
include a possible implication of your work, if successfully completed
list all headings and subheadings with page numbers
indent subheadings
this section sets the context for your proposed project and must capture the reader's interest
explain the background of your study starting from a broad picture narrowing in on your research question
review what is known about your research topic as far as it is relevant to your thesis
cite relevant references
the introduction should be at a level that makes it easy to understand for readers with a general science background, for example your classmates
in a couple of sentences, state your thesis
this statement can take the form of a hypothesis, research question, project statement, or goal statement
the thesis statement should capture the essence of your intended project and also help to put boundaries around it
this section contains an overall description of your approach, materials, and procedures
what methods will be used?
how will data be collected and analyzed?
what materials will be used?
include calculations, technique, procedure, equipment, and calibration graphs
detail limitations, assumptions, and range of validity
citations should be limited to data sources and more complete descriptions of procedures
do not include results and discussion of results here
present any results you already have obtained
discuss how they fit in the framework of your thesis
describe in detail what you plan to do until completion of your senior thesis project
list the stages of your project in a table format
indicate deadlines you have set for completing each stage of the project, including any work you have already completed
discuss any particular challenges that need to be overcome
what new knowledge will the proposed project produce that we do not already know?
why is it worth knowing, what are the major implications?
cite all ideas, concepts, text, data that are not your own
if you make a statement, back it up with your own data or a reference
all references cited in the text must be listed
cite single-author references by the surname of the author (followed by date of the publication in parenthesis)
... according to Hays (1994)
... population growth is one of the greatest environmental concerns facing future generations (Hays, 1994).
cite double-author references by the surnames of both authors (followed by date of the publication in parenthesis)
e.g. Simpson and Hays (1994)
cite more than double-author references by the surname of the first author followed by et al. and then the date of the publication
e.g. Pfirman, Simpson and Hays would be:
Pfirman et al. (1994)
cite newspaper articles using the newspaper name and date, e.g.
....this problem was also recently discussed in the press (New York Times, 1/15/00)
do not use footnotes
list all references cited in the text in alphabetical order using the following format for different types of material:
Hunt, S. (1966) Carbohydrate and amino acid composition of the egg capsules of the whelk. Nature , 210, 436-437.
National Oceanic and Atmospheric Administration (1997) Commonly asked questions about ozone. http://www.noaa.gov/public-affairs/grounders/ozo1.html, 9/27/97.
Pfirman, S.L., M. Stute, H.J. Simpson, and J. Hays (1996) Undergraduate research at Barnard and Columbia, Journal of Research , 11, 213-214.
Pechenik, J.A. (1987) A short guide to writing about biology. Harper Collins Publishers, New York, 194pp.
Pitelka, D.R., and F.M. Child (1964) Review of ciliary structure and function. In: Biochemistry and Physiology of Protozoa , Vol. 3 (S.H. Hutner, editor), Academic Press, New York, 131-198.
Sambrotto, R. (1997) lecture notes, Environmental Data Analysis, Barnard College, Oct 2, 1997.
Stute, M., J.F. Clark, P. Schlosser, W.S. Broecker, and G. Bonani (1995) A high altitude continental paleotemperature record derived from noble gases dissolved in groundwater from the San Juan Basin, New Mexico. Quat. Res. , 43, 209-220.
New York Times (1/15/00) PCBs in the Hudson still an issue, A2.
it is acceptable to put the initials of the individual authors behind their last names, e.g. Pfirman, S.L., Stute, M., Simpson, H.J., and Hays, J (1996) Undergraduate research at ......
III. Order in which to write the proposal
Make an outline of your thesis proposal before you start writing
Prepare figures and tables
Figure captions
Discussion of your data
Inferences from your data
Bibliography
"Pictures say more than a thousand words!" Figures serve to illustrate important aspects of the background material, sample data, and analysis techniques.
A well chosen and well labeled figure can reduce text length, and improve proposal clarity. Proposals often contain figures from other articles. These can be appropriate, but you should consider modifying them if the modifications will improve your point.
The whole process of making a drawing is important for two reasons. First, it clarifies your thinking. If you don't understand the process, you can't draw it. Second, good drawings are very valuable. Other scientists will understand your paper better if you can make a drawing of your ideas. A co-author of mine has advised me: make figures that other people will want to steal. They will cite your paper because they want to use your figure in their paper.
Make cartoons using a scientific drawing program. Depending upon the subject of your paper, a cartoon might incorporate the following:
a picture of the scientific equipment that you are using and an explanation of how it works;
a drawing of a cycle showing steps, feedback loops, and bifurcations: this can include chemical or mathematical equations;
a flow chart showing the steps in a process and the possible causes and consequences.
Incorporate graphs in the text or on separated sheets inserted in the thesis proposal
Modern computer technology such as scanners and drafting programs are available in the department to help you create or modify pictures.
Grammar/spelling
Poor grammar and spelling distract from the content of the proposal. The reader focuses on the grammar and spelling problems and misses keys points made in the text. Modern word processing programs have grammar and spell checkers. Use them.
Read your proposal aloud - then have a friend read it aloud. If your sentences seem too long, make two or three sentences instead of one. Try to write the same way that you speak when you are explaining a concept. Most people speak more clearly than they write.
You should have read your proposal over at least 5 times before handing it in
Simple wording is generally better
If you get comments from others that seem completely irrelevant to you, your paper is not written clearly enough never use a complex word if a simpler word will do
V. Resources/Acknowlegements
The senior seminar website has a very detailed document on " How to write a thesis " which you might want to look at. Most of the tips given there are relevant for your thesis proposal as well. Recommended books on scientific writing Some of the material on this page was adapted from: http://www.geo.utep.edu/Grad_Info/prop_guide.html http://www.hartwick.edu/anthropology/proposal.htm http://csdl.ics.hawaii.edu/FAQ/FAQ/thesis-proposal.html http://www.butler.edu/honors/PropsTheses.html
Computer Science Thesis Proposal
September 27, 2023 1:30pm — 3:00pm.
Location: In Person - Reddy Conference Room, Gates Hillman 4405
Speaker: PETER MANOHAR , Ph.D. Student, Computer Science Department, Carnegie Mellon University https://www.cs.cmu.edu/~pmanohar/
The Kikuchi Matrix Method: Algorithms for "Beyond Average-Case" CSPs
By now, it is well known that foundational algorithmic problems that are notoriously hard in the worst-case become surprisingly tractable when the instances are chosen from certain natural probabilistic models. However, such algorithms for average-case inputs typically rely on rather brittle properties of the chosen probabilistic model and tend to break down even when the model is only slightly perturbed. The main motivation of this thesis is to find robust new algorithmic techniques that give algorithms for hybrids of worst-case and average-case input models that, on the one hand, avoid worst-case hardness, while at the same time do not overfit to a specific probabilistic model. In this thesis, we focus on the NP-complete problem of constraint satisfaction for semi-random and smoothed input models. We give new robust algorithms for constraint satisfaction in such models with the same algorithmic guarantees and thresholds as the best-known algorithms for the well-studied and idealized setting of fully random inputs.
The key technical ingredient underpinning our algorithms is a new class of spectral methods based on "Kikuchi matrices" built from hypergraphs associated with the input instance of a constraint satisfaction problem. Our algorithms and spectral techniques additionally have interesting consequences to well-studied problems in coding theory, cryptography, and extremal combinatorics.
Thesis Committee:
Venkatesan Guruswami (Co-Chair, CMU/University of California,  Berkeley) Pravesh K. Kothari (Co-Chair) Ryan O'Donnell Uriel Feige (Weizmann Institute)
Add event to Google Add event to iCal
Summer Deal! Top-rated Essay Writers Online! Get 50% OFF On Your First Essay Order!
Your 50% Off + Real Help Await!
Skip the Bots, Talk to Us
Have us text you Estimated wait time: about 2 minutes
Have us call you Estimated wait time: about 5 minutes
Chat with support Estimated wait time: about 3 minutes
Email us The current response time is 6 hours
Have us text you
Estimated wait time: about 2 minutes
By clicking "Text me" you agree to our terms and privacy policy .
We will contact you shortly!
Have us call you
Estimated wait time: about 5 minutes
By clicking "Call me" you agree to our terms and privacy policy .
The current response time is 6 hours
Please reach out to us at:
Thesis Writing
Thesis Proposal

Writing a Thesis Proposal - Guide, Outline, Format & Tips
11 min read
Published on: Oct 16, 2021
Last updated on: Jul 21, 2023
On This Page On This Page
Are you feeling overwhelmed and stuck when it comes to crafting a compelling thesis proposal that will impress your committee?
As a graduate student, you know that your thesis proposal is the key to future career opportunities. However, with so much pressure and competition, it's easy to feel lost and unsure of where to start.
But don't worry!
In this blog post, we'll provide you with expert guidance and actionable tips on how to write a winning thesis proposal. From choosing the right topic to developing a persuasive argument, we'll walk you through the process step by step.
So if you're stuck and need some help writing your A-grade thesis proposal, check out this guide for the fundamentals on how to get started!
Tough Essay Due? Hire Tough Writers!
Thesis Proposal Definition
The thesis proposal is a detailed summary and outline of your research project. It outlines how you will develop an incomplete idea into a thoroughly researched concept.
The thesis proposal is a concise and written summary of your research project. It is like a blueprint for your project. It outlines how you will develop an incomplete idea into something valuable with thorough evidence. 
Furthermore, it discovers methods, questions,  and problems that will be used in your thesis.
The proposal typically includes the following:
An Introduction to the research problem
A review of relevant literature
An explanation of the proposed methodology
A discussion of the expected outcomes 
Significance of the study
Furthermore, it will help you discover methods and questions used in your thesis. This is how you will gain a comprehensive understanding of the research process. 
Check out this video guide on what is a thesis proposal and how to write it for your better understanding!
Purpose of a Thesis Proposal 
A good proposal will show the significance and relevance of your thesis or dissertation. It also indicates that you used the proper approach and tools to solve the problem.
The primary goals of writing a thesis proposal are as follows.
It demonstrates that the chosen topic addresses a significant problem.
It shows methods of data collection.
It identifies a well-organized research plan for gathering or obtaining data to solve the problem.
Finally, it expresses the thesis's significance, indicating how it will contribute to the field.
Have a look at this thesis topics blogs to explore ideas for your next paper.
How to Write a Thesis Proposal?
To write a thesis or a research proposal, simply follow the simple steps outlined below.
1. Make an Outline
Before you start writing your proposal, it's a good idea to create an outline. This will help you organize your thoughts and ensure that you cover all the necessary points.
Your outline should include the following sections:
2. Understand the Proposal Structure
It is important to understand the parts of thesis proposal. A thesis proposal typically follows a specific structure.  It should include:
3. Make a Writing Process Plan
Writing a thesis proposal can be a lengthy process, so it's a good idea to create a plan. 
Determine how much time you have to work on the proposal and set specific goals for each day or week. This will help you stay on track and ensure that you finish the proposal on time.
4. Compose the Proposal Draft 
Once you have your outline and plan, you can start your thesis proposal.
Begin by writing the sections that you feel most comfortable with, such as the introduction or literature review. 
Similarly, make use of the first-person pronoun. However, before writing a thesis statement, you must consult your professors.
Don't worry about getting everything perfect on the first draft – you can always go back and make changes later.
5. Edit and Proofread Your Proposal 
Once you have a complete draft, it's time to edit and proofread. Read through your proposal carefully and make sure it flows well and makes sense. 
Check for spelling and grammar errors and ensure that your references are formatted correctly.
Follow these useful tips to avoid mistakes in your thesis proposal: 
Never proofread a proposal right after writing it. Instead, wait a day or two to look at it objectively.
Use an online spell checker to assist you.
Read the proposal aloud to identify grammar and spelling errors and incorrect sentence structure.
Request someone to proofread who has a thorough understanding of your thesis topic.
Look at the sample below to understand the entire writing process of the thesis proposal. 
How to Write a Thesis Proposal Sample Pdf
Thesis Proposal Outline
If you're a graduate student, you're likely familiar with the importance of a thesis proposal. 
However, creating a strong and effective proposal can be a daunting task, especially if you're unsure of where to start. 
This section will guide you through the process of creating a thesis proposal outline.
Introduction (1 page) 
What is the subject matter?
What is the research study's scope?
What is the topic's relevance or significance?
Learn to write an engaging introduction for your thesis with this thesis introduction blog!
Literature Review (7-8 pages) 
It allows you to identify a gap in the literature that has not previously been thoroughly researched.
To grasp the idea, theoretical approaches and methodological research designs are used.
It demonstrates that you are familiar with the research that has been done in this field.
It provides an overview of the existing literature on your topic.
Research Question (1-2 pages) 
It involves creating a specific research question. Furthermore, the writer creates the research study based on these questions.
Methodological Design (1-2 pages) 
What will your research's analysis be? (either qualitatively, quantitatively, or both)
What will be your research methodology? (experiments, case studies, surveys, questionnaires, interviews, etc.)
How are you going to code the data? inductive or deductive approach)
What type of sampling research methods will you use? (probability and non-probability sampling methods)
How many cases are you planning to include?
How will you collect the information? 
How will you reach out to the participants?
What will be the duration of your research study?
What are your other work-related considerations?
It includes a bibliography  and a list of the authors who contributed to your literature review.
Thesis Proposal Format 
The thesis proposal format typically follows the pattern shown below.
The title page includes the title of the research, the submission date, the names of the student and supervisor.
The proposal is laid out in an easy-to-follow manner with headings and subheadings for each section.
The introduction to your paper gives a brief overview of the historical context and reasons for selecting the topic.
Provide a summary of the study's purpose in a clearly worded statement.
Sample Problem Statement in Thesis Proposal
The research problem will be posted within the framework of a theory to identify and define terms.
A literature review is a vital tool to provide credible information. It includes reviewing the relevant literature and creating credibility. Make sure this section is at least 15 pages long. 
In this section, you should outline your research's goals. Similarly, it will state the hypothesis and expected outcome of your research.
The methodology section explains how to conduct experiments and analyze data to achieve the goals. Also, it tells how the experiments will test the hypothesis.
Analysis of Research Findings
Here, the research findings and outcomes will be evaluated rigorously.
Timetable for Thesis Completion
The following dates are included in this section:
Completion of draft
Initial draft
Complete draft
Thesis Proposal Defense
Include every primary and secondary source and their codes in the reference list. Also, you must consult with your professor before deciding on a citation style.
The following are some requirements for your proposed project you should follow: 
5000 words is the maximum word count limit for your thesis proposal. 
Line spacing should be 1.5 for text and single-spaced for quotations.
Set the margins to 1.25 inches on the right/left and 1 inch on the top and bottom.
Write in Times New Roman or Arial font and use 12pt size.
Ment sources in APA, Chicago, or MLA citation styles. 
Mention page numbers at the bottom center of each page in Roman numerals. 
Look at the below PDF to learn about the thesis format template.
Thesis Proposal Template
Need to explore the detailed guide on thesis format? Check our thesis format blog here!
Thesis Proposal Examples
Here are some thesis proposal examples to help you get a clear understanding.
Thesis Proposal Example
Thesis Proposal Sample
Thesis Proposal Presentation
Undergraduate Thesis Proposal Example
Master Thesis Proposal Example
MBA Thesis Proposal
PhD. Thesis Proposal
Tips for Writing a Thesis Proposal 
Writing a thesis proposal can be a daunting task, but with the right approach, it can be a rewarding experience. 
Here are some tips to help you write a successful thesis proposal:
Start early: Writing a thesis proposal takes time, so it's important to start early. This will give you enough time to research your topic, plan your proposal, and make revisions.
Understand the requirements: Before you start writing, make sure you understand the requirements for your proposal. This includes the format, length, and any specific guidelines provided by your institution or advisor.
Conduct a thorough literature review: A literature review is a critical component of any thesis proposal. It shows that you understand the existing research on your topic and can identify gaps that your research will fill.
Clearly state your hypothesis: Your research question or hypothesis is the foundation of your proposal. It should be clear, concise, and focused.
Choose appropriate research methods: The research methods you choose should be appropriate for your research question or hypothesis. They should also be feasible and ethical.
Explain the significance of research: It's important to explain why your research is important and how it will contribute to the field. This will help convince your readers that your research is worth funding and conducting.
Edit and proofread your proposal: Before submitting your proposal, make sure to edit and proofread it carefully. This will help you catch any errors or inconsistencies and ensure that your proposal is clear and well-written.
Get feedback: It's always a good idea to get feedback on your proposal from colleagues, advisors, or other experts in your field. They can provide valuable insights and suggestions for improving your proposal.
If you want to make a good impression on your professor, the first step is to write a strong thesis proposal. However, not everyone has the ability to write it well. If you are one of them, seeking help from an AI essay writing tool is a great option you've got.
CollegeEssay.org is a great writing service where you can hire an expert that guarantees high-quality academic service within the deadline. 
So whether you need help writing your thesis proposal or the thesis itself, they've got you covered. 
Place your order now!
Nova A. (Literature, Marketing)
As a Digital Content Strategist, Nova Allison has eight years of experience in writing both technical and scientific content. With a focus on developing online content plans that engage audiences, Nova strives to write pieces that are not only informative but captivating as well.
People also read
Thesis Writing 101: Everything You Need to Know
100+ Thesis Topics That Will Make Your Research Stand Out
Thesis Format | Detailed Step-by-Step Guide With Examples
Writing a Thesis Introduction Like a Pro - Steps & Examples
Share this article
Keep reading
Join our mailing list for discount & offers
Privacy Policy
Cookies Policy
Terms of Use
Refunds & Cancellations
Our Guarantees
Affiliate Program
Referral Program
AI Essay Writer
Disclaimer: Our website content is sometimes created using AI but is reviewed and verified by our experienced team of editors. All client orders are completed by our team of highly qualified human writers. The essays and papers provided by us are not to be used for submission but rather as learning models only.
Subscribed successfully!

Email Address Already Exists!
Please Enter Valid Email!
Have a language expert improve your writing
Run a free plagiarism check in 10 minutes, generate accurate citations for free.
Knowledge Base
Starting the research process
How to Write a Research Proposal | Examples & Templates
How to Write a Research Proposal | Examples & Templates
Published on October 12, 2022 by Shona McCombes and Tegan George. Revised on June 13, 2023.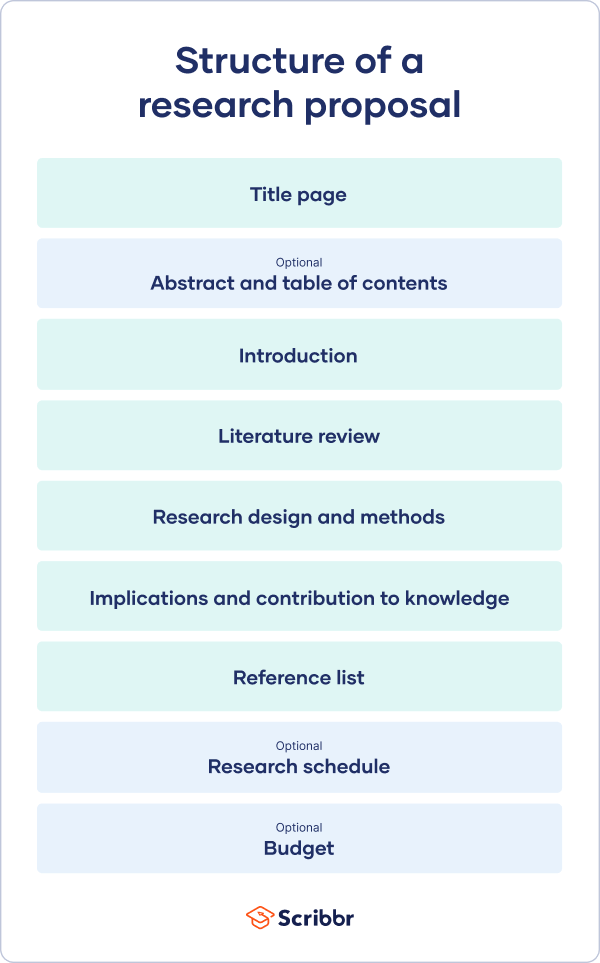 A research proposal describes what you will investigate, why it's important, and how you will conduct your research.
The format of a research proposal varies between fields, but most proposals will contain at least these elements:
Introduction
Literature review.
Reference list
While the sections may vary, the overall objective is always the same. A research proposal serves as a blueprint and guide for your research plan, helping you get organized and feel confident in the path forward you choose to take.
Table of contents
Research proposal purpose, research proposal examples, research design and methods, contribution to knowledge, research schedule, other interesting articles, frequently asked questions about research proposals.
Academics often have to write research proposals to get funding for their projects. As a student, you might have to write a research proposal as part of a grad school application , or prior to starting your thesis or dissertation .
In addition to helping you figure out what your research can look like, a proposal can also serve to demonstrate why your project is worth pursuing to a funder, educational institution, or supervisor.
Research proposal length
The length of a research proposal can vary quite a bit. A bachelor's or master's thesis proposal can be just a few pages, while proposals for PhD dissertations or research funding are usually much longer and more detailed. Your supervisor can help you determine the best length for your work.
One trick to get started is to think of your proposal's structure as a shorter version of your thesis or dissertation , only without the results , conclusion and discussion sections.
Download our research proposal template
A faster, more affordable way to improve your paper
Scribbr's new AI Proofreader checks your document and corrects spelling, grammar, and punctuation mistakes with near-human accuracy and the efficiency of AI!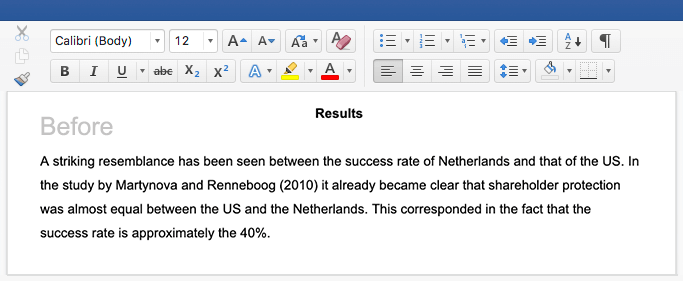 Proofread my paper
Writing a research proposal can be quite challenging, but a good starting point could be to look at some examples. We've included a few for you below.
Example research proposal #1: "A Conceptual Framework for Scheduling Constraint Management"
Example research proposal #2: "Medical Students as Mediators of Change in Tobacco Use"
Like your dissertation or thesis, the proposal will usually have a title page that includes:
The proposed title of your project
Your supervisor's name
Your institution and department
The first part of your proposal is the initial pitch for your project. Make sure it succinctly explains what you want to do and why.
Your introduction should:
Introduce your topic
Give necessary background and context
Outline your  problem statement  and research questions
To guide your introduction , include information about:
Who could have an interest in the topic (e.g., scientists, policymakers)
How much is already known about the topic
What is missing from this current knowledge
What new insights your research will contribute
Why you believe this research is worth doing
Prevent plagiarism. Run a free check.
As you get started, it's important to demonstrate that you're familiar with the most important research on your topic. A strong literature review  shows your reader that your project has a solid foundation in existing knowledge or theory. It also shows that you're not simply repeating what other people have already done or said, but rather using existing research as a jumping-off point for your own.
In this section, share exactly how your project will contribute to ongoing conversations in the field by:
Comparing and contrasting the main theories, methods, and debates
Examining the strengths and weaknesses of different approaches
Explaining how will you build on, challenge, or synthesize prior scholarship
Following the literature review, restate your main  objectives . This brings the focus back to your own project. Next, your research design or methodology section will describe your overall approach, and the practical steps you will take to answer your research questions.
To finish your proposal on a strong note, explore the potential implications of your research for your field. Emphasize again what you aim to contribute and why it matters.
For example, your results might have implications for:
Improving best practices
Informing policymaking decisions
Strengthening a theory or model
Challenging popular or scientific beliefs
Creating a basis for future research
Last but not least, your research proposal must include correct citations for every source you have used, compiled in a reference list . To create citations quickly and easily, you can use our free APA citation generator .
Some institutions or funders require a detailed timeline of the project, asking you to forecast what you will do at each stage and how long it may take. While not always required, be sure to check the requirements of your project.
Here's an example schedule to help you get started. You can also download a template at the button below.
Download our research schedule template
If you are applying for research funding, chances are you will have to include a detailed budget. This shows your estimates of how much each part of your project will cost.
Make sure to check what type of costs the funding body will agree to cover. For each item, include:
Cost : exactly how much money do you need?
Justification : why is this cost necessary to complete the research?
Source : how did you calculate the amount?
To determine your budget, think about:
Travel costs : do you need to go somewhere to collect your data? How will you get there, and how much time will you need? What will you do there (e.g., interviews, archival research)?
Materials : do you need access to any tools or technologies?
Help : do you need to hire any research assistants for the project? What will they do, and how much will you pay them?
If you want to know more about the research process , methodology , research bias , or statistics , make sure to check out some of our other articles with explanations and examples.
Methodology
Sampling methods
Simple random sampling
Stratified sampling
Cluster sampling
Likert scales
Reproducibility
 Statistics
Null hypothesis
Statistical power
Probability distribution
Effect size
Poisson distribution
Research bias
Optimism bias
Cognitive bias
Implicit bias
Hawthorne effect
Anchoring bias
Explicit bias
Once you've decided on your research objectives , you need to explain them in your paper, at the end of your problem statement .
Keep your research objectives clear and concise, and use appropriate verbs to accurately convey the work that you will carry out for each one.
I will compare …
A research aim is a broad statement indicating the general purpose of your research project. It should appear in your introduction at the end of your problem statement , before your research objectives.
Research objectives are more specific than your research aim. They indicate the specific ways you'll address the overarching aim.
A PhD, which is short for philosophiae doctor (doctor of philosophy in Latin), is the highest university degree that can be obtained. In a PhD, students spend 3–5 years writing a dissertation , which aims to make a significant, original contribution to current knowledge.
A PhD is intended to prepare students for a career as a researcher, whether that be in academia, the public sector, or the private sector.
A master's is a 1- or 2-year graduate degree that can prepare you for a variety of careers.
All master's involve graduate-level coursework. Some are research-intensive and intend to prepare students for further study in a PhD; these usually require their students to write a master's thesis . Others focus on professional training for a specific career.
Critical thinking refers to the ability to evaluate information and to be aware of biases or assumptions, including your own.
Like information literacy , it involves evaluating arguments, identifying and solving problems in an objective and systematic way, and clearly communicating your ideas.
The best way to remember the difference between a research plan and a research proposal is that they have fundamentally different audiences. A research plan helps you, the researcher, organize your thoughts. On the other hand, a dissertation proposal or research proposal aims to convince others (e.g., a supervisor, a funding body, or a dissertation committee) that your research topic is relevant and worthy of being conducted.
Cite this Scribbr article
If you want to cite this source, you can copy and paste the citation or click the "Cite this Scribbr article" button to automatically add the citation to our free Citation Generator.
McCombes, S. & George, T. (2023, June 13). How to Write a Research Proposal | Examples & Templates. Scribbr. Retrieved September 27, 2023, from https://www.scribbr.com/research-process/research-proposal/
Is this article helpful?
Shona McCombes
Other students also liked, how to write a problem statement | guide & examples, writing strong research questions | criteria & examples, how to write a literature review | guide, examples, & templates, what is your plagiarism score.
Jump to Content Jump to Resources
Information on Thesis Proposals
Creating a Thesis Committee
The first step in creating a thesis committee is for a committee chair or advisor to agree to supervise your thesis. Minimally, the committee chair must be a tenured or tenure-track faculty of the CSULB Philosophy Department. Your committee must additionally consist of at least two other faculty members, at least one of whom must also be a tenured or tenure-track faculty of the CSULB Philosophy Department. The department strongly recommends that your third member also be tenured or tenure-track in Philosophy, although it's possible for the third member to be a part-time faculty member or a person with appropriate qualifications from another university department or another university. Please consult with your committee chair in determining appropriate persons to invite to serve on your committee. (Although many part-time lecturers in the department are generous in volunteering their time for committee service, we request that you remember that the University does not compensate them for it, and most have heavy teaching scheduleshere and on other campuses.) Your committee must be approved by the department.
Writing Your Thesis Proposal
The goal of your thesis proposal is to present the tenured and tenure-track faculty members of the department with a general outline of your intended thesis project together with a brief justification of its merit as a research project warranting a master's degree. Take as your goal the creation of a concise, well-written document clearly articulating your project and its relationship to the philosophical literature. In general you should aim for 6-8 pages of text and a bibliography of 1-2 pages. A good thesis proposal will have three elements: (1) A clear and concise statement of the position you intend to articulate and defend in the thesis. (2) A well-researched statement relating your position to the philosophical literature indicating how your position connects with important thought on the subject by other philosophers. (3) An outline of how exactly you intend to structure your exposition in the thesis. This outline should present a chapter-by-chapter account, indicating how each chapter relates to the overall project.
The best strategy for writing your thesis proposal is to start early and interact regularly with your committee. Your committee is your resource for advice and feedback on your proposal while you develop it. The director of your committee is responsible for deciding when the proposal is ready for review, and the committee members must agree. Your committee members are also the ones who will present the proposal and defend it to the department. Thus, the more constructive interaction you have with them while writing the proposal the better. It is important to note that a student cannot submit a proposal to the department on his/her initiative without the approval of the thesis committee.
Some Common Proposal Difficulties
Writing a book report: Your thesis should make a modest contribution to the philosophical literature. A mere summary of the positions and arguments is inadequate. There are many ways you can contribute to philosophical thought: Your contribution could consist of finding a significant thesis or type of argument to constructively criticize. You could find an original extension of, or argument for, another person's theory. You can develop a critical discussion of a view's underlying methodological, epistemic, or ontological commitments. You can explore what is really at stake in a philosophical debate or the implications of a view. You can propose a useful organization of the positions in a debate. Whatever you choose, it must signify a step forward – an original contribution – albeit a modest one.
Cutting from whole cloth: While your thesis should contain your contribution to philosophical thinking on your thesis topic, your thesis is unlikely to introduce a totally novel and important way to conceive of or solve a problem in philosophy. Good research in philosophy is almost always grounded in a thorough understanding of the ways in which other people have thought about a philosophical topic or problem. Your thesis should build on the tradition.
Rushing to market: Think of your proposal as something that will take numerous drafts and some serious research to complete. Don't try to slap together a document in order to meet a deadline. The timeline of an advanced degree is dictated exclusively by the amount of time it takes you to acquire and demonstrate a high level of competence in the field. When your proposal is ready for departmental review, you should be well on your way to writing the thesis itself.
Technical language: In general, it is better to state your thesis without technical language for a couple of reasons. First, expressing your project without reliance on technical jargon is an indicator that you have a good grasp of the issues. Second, not everyone in the department will necessarily be familiar with the terms you use. Of course, sometimes it is important to refer to technical terms in framing a view or problem. When you use technical language, you should always explicate its meaning.
Long historical exegesis: When relating your thesis topic to the philosophical literature the most important facts to include are the ones that indicate how your project connects to recent work on the topic. A proposal need not contain a lengthy synopsis of the history of your topic.
Personal histories: However you came to your topic, that story is not relevant to assessing its philosophical merit or its viability as a thesis project.
Submitting Your Thesis Proposal
Once your advisor and all committee members have accepted your proposal, the next step is for your proposal to be submitted to the department for review. Both your proposal and your thesis committee will be reviewed (solely) by tenured and tenure-track members of the department, and will be voted upon at a faculty meeting.
To prepare your proposal, first add a cover sheet including the title, the date, and the names of your committee members with the advisor identified and listed first. Each member of the committee will sign the cover sheet of your proposal, so include a signature line for each member. Once you have collected the committee signatures, you should prepare hard copies of your proposal for distribution to the faculty mailboxes in MHB seven days before the meeting where your proposal will be considered. (Under some circumstances, electronic distribution of your proposal may be possible; please consult your thesis advisor). All the tenured and tenure-track members of the department must receive a copy of your proposal.
Please note that you are responsible for all printing and photocopying of your proposal. The Department does not provide photocopying services for students for this or other purposes.
Some Example Thesis Proposals
Example 1: Back to the Future: Natural Law and the Original Meaning of the Alien Tort Claims Act
Example 2: Conceivability and Possibility Studies in Frege and Kripke
24+ SAMPLE Thesis Proposals in PDF | MS Word | Google Docs | Apple Pages
Thesis proposals | ms word | google docs | apple pages, 24+ sample thesis proposals, what is a thesis proposal, main sections of a thesis proposal, how to write a thesis proposal in five simple steps, most common mistakes in writing a thesis proposal, importance of theoretical frameworks in a thesis proposal, what makes a good thesis proposal, how long does a thesis proposal have to be, can i use charts, tables, and figures in the thesis proposal, how many theoretical frameworks should be present in the proposal.
Thesis Proposal Template
Thesis Proposal Gantt Chart Template
General Thesis Proposal Template
Student Thesis Proposal Template
PhD Project Thesis Proposal
Master Research Thesis Proposal
Thesis Literature Review Proposal Format
Thesis Proposal Cover Page Approval
Senoir Title Thesis Proposal
Standard Design Project Thesis Proposal
Abstract Thesis and Dissertation Proposal
Bachelor Introduction Thesis Marketing Proposal
Student Master's Thesis Proposal
Sample Project Work Plan Thesis Proposal
Basic Architecture Thesis Proposal
Academic Thesis Proposal for Confirmation
Thesis Paper Proposal Presentations Outline
Basic Master Study Thesis Proposal
Bachelors Structure Thesis Proposal Format
Written Essay Thesis Proposal
Formal Acknowledgement Thesis Proposal
Standard Layout Thesis Proposal
Interior Design Thesis Research Proposal
MA Background Thesis Proposal
Sample Draft Degree Thesis Proposal
Step 1: make an outline of your proposal, step 2: defining a structure, step 3: planning your writing, step 4: write about your topic following the thesis proposal format, step 5: proofread your finished proposal, not following instructions, research issues being investigated are not important enough, research purpose, objectives, and questions don't align, unjustified topic for the research study, share this post on your network, you may also like these articles, 21+ sample demolition proposals in pdf | ms word.
Moth and rust can destroy a building as the years go by. If we own a company and our building has stood for a long time, it will be…
13+ SAMPLE Web Hosting Proposal in PDF | MS Word
Web hosting is one of the fundamental aspects of web management for keeping a website up and running. A good, high-quality, and reliable web hosting service is necessary to…
browse by categories
Questionnaire
Description
Reconciliation
Certificate
Spreadsheet
Information
privacy policy
Terms & Conditions

Thesis Proposal
The Thesis Proposal is an opportunity for formal feedback from the Thesis Committee. It is not an examination, and there is no Pass or Fail consequence, however the progress of the student will be assessed by the committee and will be evaluated based on the criteria of "not meeting expectations", "meeting expectations", or "exceeding expectations". Students who are not meeting expectations will receive detailed feedback on how to remediate gaps in knowledge or training.
Each student will complete a Thesis Proposal that includes a written document an oral presentation of the proposed project to the Thesis Committee by the end of the Summer Quarter of the third year. 
Pre-Proposal Meeting
Students are required to meet with the Thesis Committee either individually or as a group at least once before the Thesis Proposal. Students will familiarize the committee members with their project and identify topics that should be addressed in the written and/or oral proposal.
Thesis Proposal Defense:
The written proposal must be submitted to the members of the Thesis Committee at least 2 weeks before the presentation. Scheduling of the oral presentation is the responsibility of the student.
The written thesis proposal document should follow the current guidelines required by the NIH for an NRSA submission. At minimum, it should include a Title, Abstract, Specific Aims, Background and Significance, Preliminary Date, Experimental Design and Methods, and Reference sections. The format and content of the written document should be discussed in advance with the Thesis Advisor and/or committee together or individually. See   "Written Thesis Proposal Guideline" section of NUIN Proposal and Committee Guide  for more detail.
The oral presentation of the thesis proposal should include a formal presentation of the Background and Significance of the project, relevant Preliminary Data, and the major elements of the Experimental Design and Methods. Students should prepare approximately 45 minutes worth of slides, but should expect to answer questions from the committee throughout the presentation, as well as participate in a discussion at the end.  Often, this means the meetings last more than 1 hour, and this should be considered when scheduling.  These procedures are designed to allow the Thesis Committee to critically review and offer suggestions to strengthen the proposal.
Submitting the Thesis Proposal/Committee Meeting Status Report:
The thesis proposal milestone cannot be marked as complete until the student has filled out a Prospectus Form on GSTS, and has returned a both a PDF copy of the written proposal, and a signed NUIN Thesis Proposal/Committee Meeting Status Report  to NUIN.
NOTE: Refer to "Proposal and Committee Guide" for more detailed information on this milestone.
Follow NUIN on
How to Write the Perfect Thesis Proposal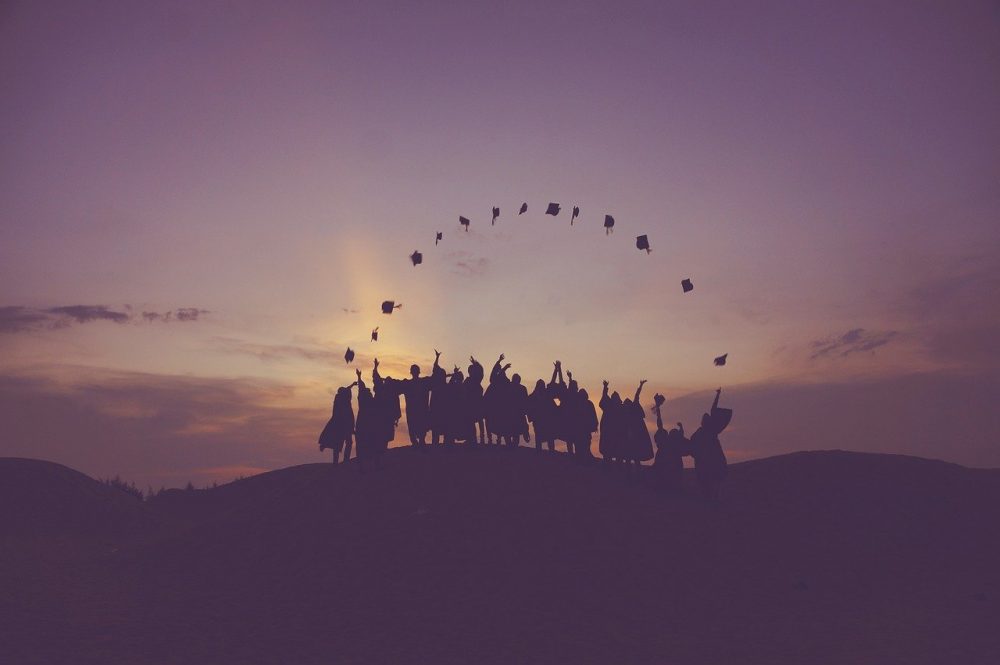 Before you begin your thesis or dissertation, you will have to prepare a proposal. A thesis proposal is a roadmap to your actual research. It outlines the topic and acts as a guide to understand why the issues you wish to address in your thesis, warrant research.
How to Write a Thesis Proposal
The first step is to understand how to write a thesis proposal. There are a few simple steps that you can follow:
Zero down on your topic: You may have a sense of what you wish to write about. However, you need to make sure that the topic is of interest in your field. It should answer important questions and must have a good scope for content collection.
Example – You may want to write on genocides in history and Norman Naimark is one of your favorite authors.
Make a working title: The length of your working title should be more than the final title. It should also be more descriptive so as to have a better discussion with your professor or committee.
Example – Actual title – 'Genocides in History'. Working title – 'Genocides in History that Shaped the World'
Review the available literature: This will help you know about the existing research on your topic and help determine the scope for further research.
Make an outline of your proposal: Your thesis proposal sample must list all the important points that you wish to include in your proposal.
Example – include all preliminary research, create appendices for secondary information, literature review and more.
Create headings: Each section of your thesis proposal should be broken down into sub-topics. This helps present vital information in a better manner.
Example – when you are writing the subtopics for the methodology make a list of books that you will refer to, why you think the topic is important and how your will approach various subjects.
Put it all together: Use the thesis proposal format mentioned below and put together your thesis proposal. Make sure you include your timeline, theoretical approach, and methodology as well.
Structure of a Thesis Proposal
There is a set thesis proposal structure that students must adhere to while writing their proposal. You can also refer to a thesis proposal template for better understanding:
Title page: Every thesis proposal example will include a title page which includes a descriptive title. It also includes information like the name of the author, name of the mentor, date, name of the institution etc. The title must reflect the subject, the proposed method of research and the lessons that one will learn from it. Abstract: In the beginning of every sample thesis proposal, you will notice a short 200 word paragraph summarizing the thesis. This is known as the abstract. It includes the title, the key statement, the methods used to address the subject and the implications of the research once completed. Table of Contents: This is one of the most important elements of the thesis proposal. It will provide a complete thesis proposal outline, listing all the headings and subheadings. Introduction: The introduction must be catchy and impressive. This will urge your reader to explore your ideas further. The background of the topic and a broad perspective of the research must be provided in this introduction. Key questions: The questions that you wish to answer in the thesis must be listed. When a reader views these questions in the thesis proposal example, it will show the direction that you intend to take with your research. Literature review: The literature review provides a description of all the sources that you wish to use in your research. This shows the information that you have already accumulated for your research. It also indicates the future goals of the thesis. Methodology: This section describes all the methods that you wish to make use of in the thesis paper in order to answer the key questions. Conclusion: When you are writing a thesis proposal, pay attention to the conclusion. This section indicates the possible research of your research, the contributions it will make to your field and the expected accuracy of your results. Thesis proposal summary: This is the section where the goals of your proposal are stated in brief. Bibliography: You must provide a list of all the references that you will make use of for your research. Remember that the bibliography must be written according to the writing style required for your thesis, be it APA or MLA writing style.
How Long Should a Thesis Proposal Be?
A thesis proposal should not be more than 8 pages long.
The idea of the thesis proposal is to make the purpose of the research clear. It should provide a clear idea about how you wish to go about your research. There is no need to delve into the details when you are writing the proposal. These eight pages exclude the bibliography.
Tips on How to Write a Good Thesis Proposal
Here are five tips to help you make a convincing thesis proposal:
Your thesis proposal must be solid, yet flexible. Try to incorporate as many important elements as possible to prove that the subject you have chosen warrants further research. However, be open to changes and feedback. That is the whole idea of the proposal. Make sure you choose a subject that excites you. This will urge you to dig deeper and gather as much information as possible. Your subject should be a good balance between novelty and already established ideas about the subject. Do you have enough material to prepare the thesis in the given period of time? This is the most important question that you should answer. The questions listed in your thesis proposal should be open-ended, yet well defined. Allow some scope for discussion and debate. Avoid straightforward, "Yes and No" questions. Choose subjects that will help you develop marketable skills. Think of subspecialties in your field. Select a subject that will help you explore these subspecialties in your field. This will help you develop skills that will help you land better jobs and open more opportunities for you in the future. This approach is most likely to convince your professor and university committee about the scope of your thesis.
If you are looking for writing help or are confused about how to write a thesis proposal sample, get in touch with us today . We help students across various areas of study create the best proposals that make a good impression.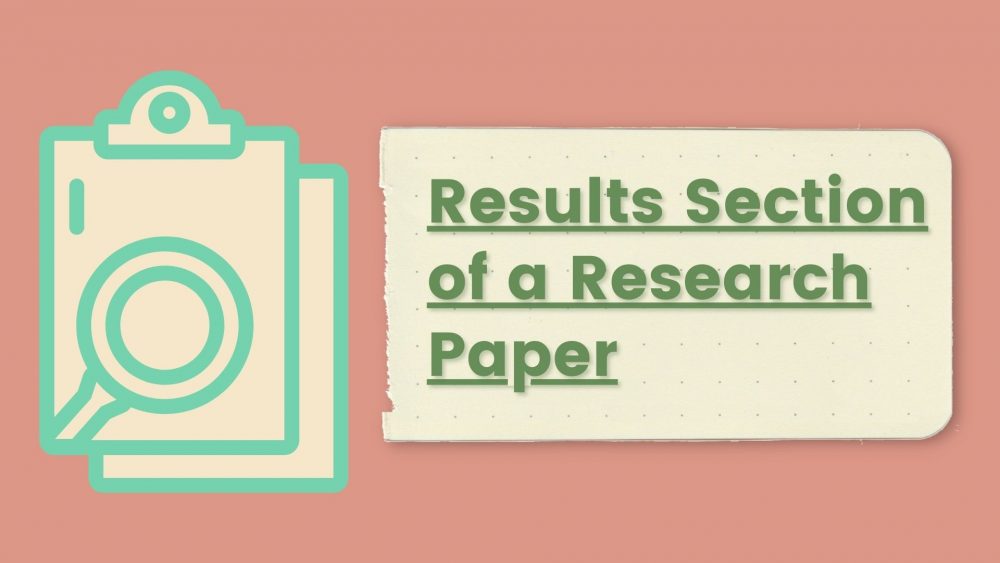 Leave a Reply Cancel reply
Your email address will not be published. Required fields are marked *
Comment * Error message
Name * Error message
Email * Error message
Save my name, email, and website in this browser for the next time I comment.
As Putin continues killing civilians, bombing kindergartens, and threatening WWIII, Ukraine fights for the world's peaceful future.
Ukraine Live Updates
Skip to primary navigation
Skip to main content
Skip to primary sidebar
Skip to footer
Resources for Current Graduate Students
Department of Art and Art History
DETAILS OF THE THESIS PROPOSAL PRESENTATION
Once the Chair of the Thesis Committee concurs with the student that her or his thesis proposal is well-prepared and the student is ready to proceed with the Thesis Proposal Presentation, the student submits a copy of his or her thesis proposal to the Thesis Chair and to the Thesis Reader.
The Thesis Chair and Thesis Reader read the thesis proposal and each gives approval that the student's proposal is of a quality that will enable the student to schedule a Thesis Proposal Presentation. Decision to approve or not to approve the scheduling of the Thesis Proposal Presentation is made by the Thesis Chair and Thesis Reader within two weeks of receiving the student's thesis proposal.
The Thesis Proposal Presentation is a formally scheduled meeting between the student, Thesis Chair, and Thesis Reader. The purpose of this Thesis Proposal Presentation is to provide the student opportunity to verbally/visually present his or her proposed research to the Thesis Committee, and to engage in conversation about the student's proposed thesis research.
The student, in consultation with the Thesis Chair, is responsible for scheduling the Thesis Proposal Presentation at a time that is agreed upon by the Thesis Chair, Thesis Reader, and the student. The location for this meeting is determined by the Thesis Chair.
At the Thesis Proposal Presentation, the student provides a 10-15 minute overview of his or her proposed thesis research. The student is encouraged to show a PowerPoint presentation or furnish handouts that help to clarify his or her research intent and methodology.
The student comes to the Thesis Proposal Presentation prepared to discuss and answer questions regarding the thesis research topic and thesis proposal. Other questions and issues for discussion may arise during conversation in the Thesis Proposal Presentation.
It is important for the student to recognize that a primary purpose of the Thesis Proposal Presentation is to allow the Thesis Committee, through suggestions and recommendations, opportunity to assist the student with the research by clarifying issues and providing guidance to avoid potential problems in carrying out the proposed thesis research.
The student should be aware that her or his thesis proposal may be, and proposals often are, altered in some respect through conversation that occurs in the Thesis Proposal Presentation.
Once a thesis proposal has been approved by the Thesis Committee, the student may begin work to carry out the thesis research, but only after written approval has been received from the Internal Review Board (IRB) of the Office of Research Support at The University of Texas at Austin. Students should not move forward in their thesis research until this IRB approval to do so has been received in writing. This approval may require multiple submissions and edits of the student's IRB proposal, and may take 4-6 weeks to accomplish. Students are strongly urged to plan their research schedule accordingly.
It is recommended that the student meet with the Thesis Chair soon after successfully completing the Thesis Proposal Presentation, in order to establish a timeline for conducting his or her thesis research and writing.
If during the Thesis Proposal Presentation there is a difference of opinion amongst the Thesis Chair and Thesis Reader regarding what is expected of the student in writing his or her thesis, and/or whether or not a student has successfully completed the Thesis Proposal Presentation, the Chair of the Thesis Committee is the one to make these determinations.
In the event that a student's thesis proposal is not approved at the conclusion of the Thesis Proposal Presentation, the Thesis Committee makes recommendations to the student for further work. These recommendations for additional work may range from asking the student to submit written responses to one or more questions asked in the Thesis Proposal Presentation, to requesting that the student schedule and carry out another Thesis Proposal Presentation.
Recommendations for further work are communicated to the student through the Thesis Chair at the conclusion of the Thesis Proposal Presentation.
If another Thesis Proposal Presentation is needed, the student may, with the approval of the Thesis Chair, schedule this Thesis Proposal Presentation following the guidelines set down for an initial Thesis Proposal Presentation.
At the conclusion of the Thesis Proposal Presentation, the Thesis Chair gives approval for a student to proceed with his or her thesis.
Departmental Announcements/Deadlines
COFA Announcements
Fellowships & Scholarships
Calls for Papers/Proposals/Artists
Employment Opportunities
Alumni News
AAH Departmental Events
UT/Community Events
Upcoming Professional Development/Workshops
MFA Graduate Handbook
MFA Degree Requirements
Studio Art Advising
Course Descriptions
Travel Awards
Studio Art Graduate Association (SAGA)
Art History Graduate Handbook
Master's Students
Doctoral Students
Art History Advising & Enrollment
Art Education Graduate Handbook
Degree Requirements
Art Education Advising
Independent Study
Art Education Graduate Research Symposium
Guidelines for Internship/Field Study
For incoming students
Mental and Physical Health
Campus + Community Offices and Services
Financial Health and Wellness
Academic Employment Eligibility
New Grad Student Employees
TA & AI Guidelines and Duties
Resources for TAs & AIs
Non-resident waiver & TRB
Health Insurance
Keys & Parking

Aimlay Foundation
Pharma Courses
Become a Partner
Life @t Aimlay
Web Stories

Thesis Writing
Law Admission
Dissertation
Honorary doctorate
Educational Academy
Management Courses
Research Paper Writing
YouTube Journal
PhD | Thesis Writing | Law Admission | Dissertation | Biography | Pharma | Honorary doctorate | Educational Academy | Management Courses | Research Paper Writing | YouTube Journal
Difference between a Research Proposal and a Synopsis
September 5, 2022
Research Paper Writing , Thesis Writing , YouTube Journal
No Comments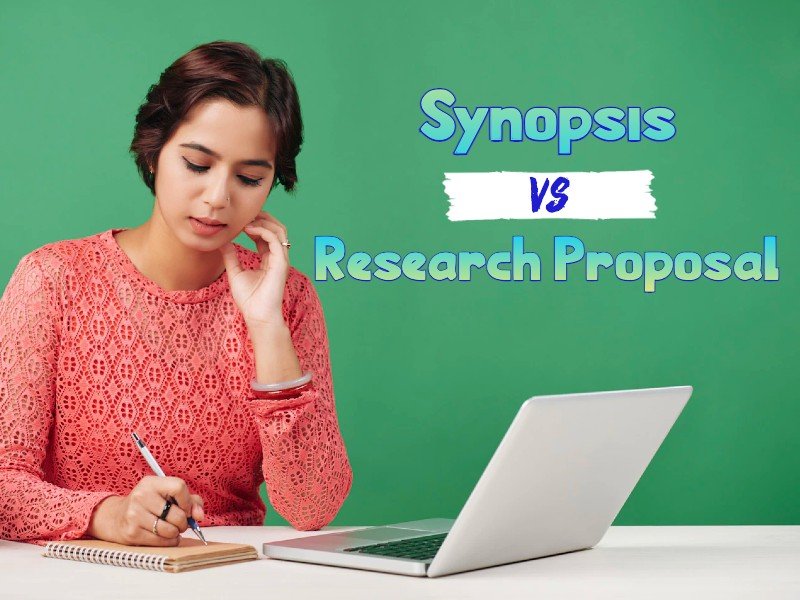 In the beginning, we can say that a summary is a brief, compact overview of the main points in a longer document. The purpose is to give readers an idea of what's in the full-length document without reading it all & how to write synopsis. A synopsis for thesis can be a shorter version of your document that's designed to give readers an overview of your ideas and conclusions. A research proposal is a formal document that outlines the scope and direction of an academic study or research project. It includes a plan for how you will collect data and analyze it, as well as how you will present your results with un understanding the difference between research proposal and synopsis
An Overview of both Documents:
Synopsis vs Research Proposal
A synopsis is a short form of your full research proposal and is just the introduction to the report. It convinces readers that you understand their problem and can provide a solution.
A research proposal is a detailed plan of how you will conduct your study. The research proposal includes a study design, which includes the specific questions that need to be answered, sampling strategy, data collection methods, analysis plan and reporting format.
How to write a Synopsis?
A synopsis for thesis is a brief, concise description of your paper. With learning how to write synopsis, communicate the main ideas and arguments in your paper and to tell someone else what you're going to say. A good synopsis is a way for you to organize your ideas before you write the whole thing, and it helps others determine if they want to read further.
A synopsis for thesis is a summary of your article. It should be written in the following format:
Title of your book or article (in bold)
Author's name and contact details (in italics)
The main idea of your article or book (in bold)
Introduction (optional)
Body (in bold)
Conclusion (optional)
How to write a Research Proposal?
Research Proposal – It is a document in which you state your thesis and goals, along with the method and rationale for your research. A thesis statement is the single most important part of a research proposal. It should be clear, concise, and specific.
The main purpose of this proposal is to get funding for your research. The proposal should also demonstrate how well-equipped you are to do the research.
This proposal aims to develop a new way of understanding the world through a systematic and comprehensive analysis of how society learns about the world.
This paper will focus on how people make sense of the w around them by using tools such as languages, maps, technology and science, thereby contributing to our ability to understand our surroundings.
Difference between a Research Proposal and a Synopsis for thesis:
The basic difference between a research proposal and a synopsis is that the former is more in-depth, whereas the latter is more condensed. However, this does not mean that researchers should not write synopses for their publications. To do so is to miss out on useful information that can be added later.
The advantage of writing a synopsis is that it provides a reader with an overview of your research project without having to read through large amounts of text. It also helps to explain your research topic and why it is relevant. A synopsis will help you decide whether or not your topic is worth pursuing further by ensuring that there are enough sources available for you to continue your research.
What is the purpose of our research proposal?
The purpose of the research proposal is to convince your advisor or committee that there is enough merit in your proposal to justify their funding of the project and their time reviewing it. A good proposal will include:
An overview of the problem or question you are addressing
A detailed description of how you plan to address this question or solve this problem
A clear statement of what evidence supports your claim and how you will use this evidence to support your claim
A discussion about how well-known and accepted methods can be used as part of this work (this is called quantitative analysis).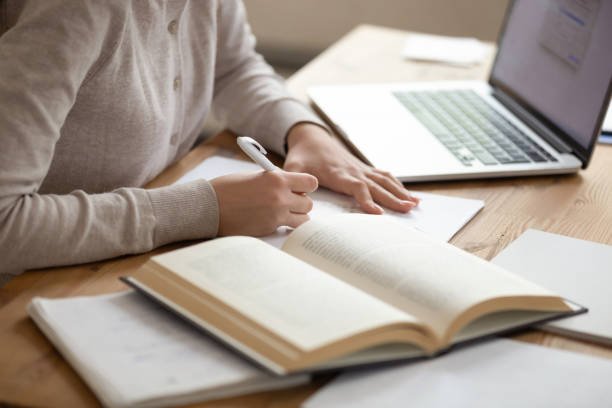 Why do people confuse the two?
In the first place, a research proposal is not a synopsis. A summary should be brief and to the point, while a research proposal would have all of your data and evidence lined up on one page.
A synopsis for thesis is written in the first-person voice and focuses on the story's main points without delving too far into details. A synopsis can help readers get an idea of what you're writing about or help them find information on a particular topic. It's often used in book sales to determine if they have enough information on their hands to sell your book or not.
An academic or professional author writes a research proposal as part of their job. It is meant to provide evidence that supports their argument through data and statistical analysis.
Tips for writing a Research Proposal flawlessly:
Writing a research proposal is not as easy as it seems. You must choose the right topic and then write the proposal in a way that will convince your reader of your ability to carry out the research.
The first step in writing a research proposal is to select an area of study or research in which you are interested. If you have any previous experience with this topic, consider using it as part of your proposal. If not, find someone with previous experience in the field and ask them for their advice.
Once you have decided on a topic, begin by writing down what you know about this area of interest. This can include anything from books or articles to news stories or television shows that have aired about the topic. Ensure all relevant information about this topic, including key terms or definitions.
Once you have written down everything you know about your topic, it's time to develop an outline for your dissertation proposal. An outline is an organised list of topics that will make up each chapter of your dissertation proposal and should include subtopics within each topic area (for example, introduction, background information; objectives; methods; data collection).
The more important your paper, the more likely you'll need to write a research proposal and a synopsis. A research proposal is usually the first step in the writing process, an overview of the topic you plan to tackle later. A synopsis, on the other hand, is a concise summary of the content of your paper. We hope this blog has given you a proper explanation for understanding the differences.
Share this Article
Send your query, leave a reply cancel reply.
Your email address will not be published. Required fields are marked *
Save my name, email, and website in this browser for the next time I comment.