The A.V. Club
The Takeout
The Inventory
How to survive a PhD: hacks from a research scholar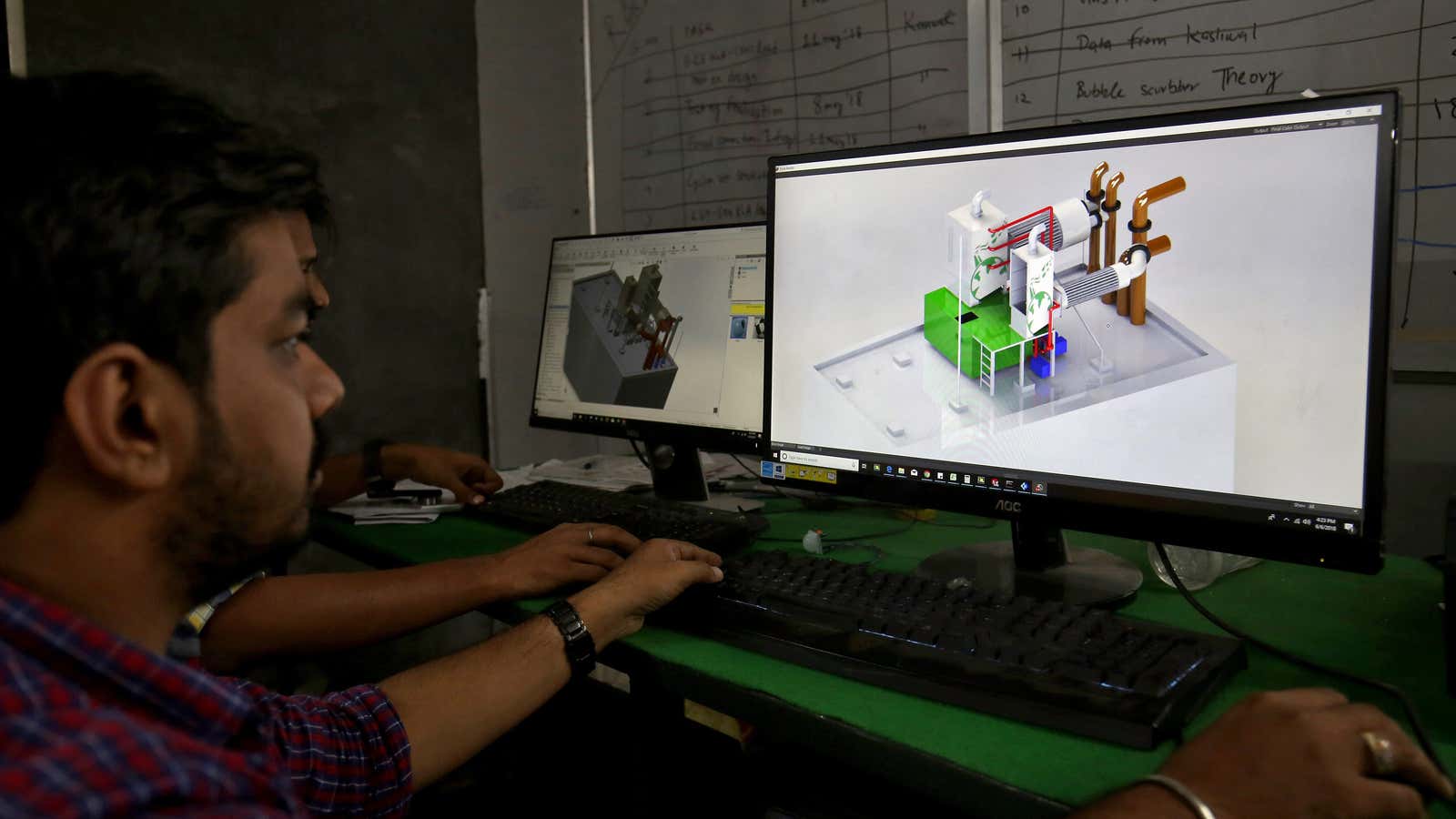 A long time ago, people who sacrificed their sleep, family, food, laughter and other joys of life were called saints, now they are called PhD students," said a humorous post that I came across on social media. Like all good humour, there is perhaps an element of truth in the statement, as most PhD students would tell you.
A PhD requires sacrifice. But it can also be an enriching, even delightful, experience, as I have come to discover during my time as a PhD student at IISc. In this piece, I trace my journey from questioning my decision of joining a PhD programme to reclaiming faith in my resolution, to illustrate what I have learnt from my experience.
Research about research
Before joining the PhD programme, I was passionate about science and dreamt of becoming a professor. What better place to start my research career than IISc? But I was unaware of the exceptionally rigorous standards of education and research here, as I am sure would be the case in other eminent research institutes as well. I was thoroughly unprepared for the challenges in my path. By the end of the first semester, I felt overburdened and troubling thoughts about job offers I gave up to pursue research started to surface in my mind.
Making the right choices
Stuck in this quagmire of negative thoughts, I decided to share my concerns with a professor and a senior PhD student in my department. Their remarkable guidance taught me how to mould my PhD experience to suit my style of working and temperament. I also realised the importance of being more communicative about my issues and how to deal with them. Yet another significant lesson I learnt back then was about the art of choosing: I chose to seek help when it was required and I chose the right people to talk to. I practised the skill of choosing wisely again when it was time to select the lab for my PhD.
I made a well-informed decision this time, going around all labs in the department, discussing the quality of professional and personal life the students experienced. I then made a list of factors that were important to me and finally chose my mentor based on my research. I can proudly say today that for me it turned out to be a perfect match.
In my lab, we have activities like regular individual meetings with our professor, group meetings and a journal club. This has provided me and my labmates with opportunities to grow professionally—improve our communication skills, expand our knowledge base and learn to understand and critique various fields of research. It also helped me understand the value of having mentors who are open to the idea of letting their students explore, both about their field of research and themselves.
This, I believe, helps students find their own niche and in the process contribute to the growth of the research group as well. An encouraging and understanding mentor can go a long way in nurturing budding researchers. I have been exploring both commercial and academic research worlds because I have been blessed with a very supportive mentor.
Owning my PhD
I have also come to realise that ownership of one's choices is as essential as making the right choices. My time at IISc made me more sensitive to the significance of asking my own questions. It took me quite some time to hone the skill of solving problems independently and this continues to be a work in progress. These experiences are making me more prepared to manage stress and anxiety, both of which are an integral part of the life of a PhD student.
Exploring the world outside
Research students spend a major chunk of their day, and sometimes night, working in their labs and life can become quite monotonous. Fortunately, I found a few interesting ways to spice up my PhD life. This allowed me to break the taxing routine, feel happier and more satisfied.
On the professional front, I made and I continue to make efforts to take my research outside the lab. I explain my research to family and friends, participate in technical conferences, business competitions, attend workshops and write about my research. Two very interesting experiences on this front have been participating in the "United Nations Winter Youth Assembly 2018" at the UN headquarters in New York City, and presenting a tech pitch on my research at Falling Walls Labs India 2019.
The UN Youth Assembly was a gathering of enthusiastic, young leaders from all over the world dedicated to achieving Sustainable Development Goals 2030. This opportunity provided me with a platform to interact with people my age from around the world, understand the challenges of their worlds and explain to them the challenges in my country.
I was inspired by the efforts people were making in their own small ways to improve the lives of those around them. Like the story of a girl who travelled through water bodies in different cities, raising awareness about water conservation. Or the story of another young woman who was building a self-sustaining jewellery startup for indigenous people of her community.
The experience at Falling Walls India was even more enriching as I developed skills to present my research to a diverse audience. The participants were asked to present their research using two slides in exactly two and a half minutes.
This challenge made me think deeper about how to put across my ideas in a crisp manner while incorporating all the major details of my work. Listening to the other participants also helped me build perspective about the existing technologies and markets in different fields of research.
On the personal front, I make sure I spend time outside my lab every week on hobbies and activities not directly related to my work, allowing me to feel more relaxed. I dance, write, cook, and socialise with family and friends. More recently, I have discovered yoga, which helps me to rejuvenate.
Learning these new skills every now and then boosts my confidence and provides a sense of accomplishment. There is no denying that the life of a PhD student is filled with challenges. But it can also be the most rewarding phase of one's life. I can vouch for that.
This piece was originally published on Connect under the headline, "Life of a PhD Student: Navigating Challenges and Exploring Opportunities." We welcome your comments at [email protected] .
📬 Sign up for the Daily Brief
Our free, fast, and fun briefing on the global economy, delivered every weekday morning.
Message from the Director
Colleagues and Friends,
I am pleased to share this commemorative report showcasing examples of the decades-old, highly productive, and mutually beneficial public health collaboration between the Government of India (GOI) and the U.S. Centers for Disease Control and Prevention (CDC). CDC's partnership with the GOI goes back more than 50 years and has been further strengthened during the COVID-19 pandemic.
Recent commitments from both countries further bolstered the relationship between CDC and India's Ministry of Health and Family Welfare (MOHFW). Together we address some of the most important and challenging public health priorities of our time. In February 2020, the United States and India publicly issued a joint statement calling for stronger coordination to "prevent, detect, and respond to disease outbreaks such as novel COVID-19." And, in February 2021, leaders of both countries pledged that "the U.S. and India will work closely together to win the fight against the COVID-19 pandemic."
While this report does not capture all the many joint accomplishments that CDC has worked on with the GOI for over half of a century, it does highlight some important shared priorities, successes, and current collaborations, including:
Global polio eradication
HIV/AIDS epidemic control
Tuberculosis control
Influenza pandemic preparedness
Pandemic preparedness and response
Global infectious disease surveillance
Integrated public health laboratories
Antimicrobial resistance and infection prevention and control
At the time of this publication, the impact and strategic value of CDC's decades-old collaborations with the GOI are increasingly clear, as many are being leveraged now for the GOI's COVID-19 response. CDC-trained Epidemic Intelligence Service officers, emergency management officials, laboratory experts, and other public health experts lead or support various aspects of India's response. CDC also supports GOI's pandemic-related disease surveillance, cluster containment, contact tracing, and infection prevention and control, while expanding collaborations with Indian government partners to train and equip a capable public health work force for the challenges that remain ahead.
The entire CDC India team is proud of the joint accomplishments and the productive relationship we have had with the Indian Government over many years. On behalf of CDC India, I invite you to read this report to learn more about our collaborative efforts and impact in India.
Thank you for your support. Meghna Desai, PhD, MPH CDC India Country Director
CDC India Anniversary Report - Home
A Prepared India is a Prepared World
Get CDC's free global health newsletter each week! Enter your email address:
Exit Notification / Disclaimer Policy
The Centers for Disease Control and Prevention (CDC) cannot attest to the accuracy of a non-federal website.
Linking to a non-federal website does not constitute an endorsement by CDC or any of its employees of the sponsors or the information and products presented on the website.
You will be subject to the destination website's privacy policy when you follow the link.
CDC is not responsible for Section 508 compliance (accessibility) on other federal or private website.
Lots of Features
Recomendations, natural ingredients, great flexibility, security features, customer support, fraud prevention, authenticity check.
An official website of the United States government
The .gov means it's official. Federal government websites often end in .gov or .mil. Before sharing sensitive information, make sure you're on a federal government site.
The site is secure. The https:// ensures that you are connecting to the official website and that any information you provide is encrypted and transmitted securely.
Publications
Account settings
Advanced Search
Journal List
J Altern Complement Med
Herbal Drug Regulation and Commercialization: An Indian Industry Perspective
Niharika sahoo.
1 National Institute of Science, Technology and Development Studies (NISTADS), New Delhi, India.
Padmavati Manchikanti
2 Rajiv Gandhi School of Intellectual Property Law, West Bengal, India.
Objectives: To assess the constraints for Indian herbal drug industry with respect to manufacturing and commercialization of herbal medicines.
Methods: A questionnaire-based survey was conducted to obtain primary data on challenges faced during production, commercialization, and marketing approval for traditional or herbal drugs in India and abroad. Responses were collected from 150 companies by email, telephone, and in-person interviews from June 2009 to August 2010 and were analyzed to draw appropriate conclusions.
Results: The survey result showed that differing regulatory requirements and the limited market in foreign countries are the major hindrances for exporting. Standardization and quality control of raw materials and herbal formulations emerged as the major challenge for Indian herbal drug manufacturing firms. Insufficient regulatory guidelines, particularly guidelines for good manufacturing practices; nonimplementation of good agricultural and collection practices; and weak implementation of the Drugs and Cosmetics Act of 1940 are considered major drawbacks for the Indian herbal industry.
Conclusions: Proper implementation of the Drugs and Cosmetics Act of 1940, development of more elaborate guidelines on quality control aspects, and development of marker-based standards are needed to produce safe and effective herbal medicines in India. Because evidence-based studies are becoming increasingly essential for establishing the safety and efficacy of herbal products in the domestic and export market, more focus should be placed on scientific and technological advancement in the field of herbal medicine. Regulatory harmonization becomes essential to mitigate the delays in commercialization across countries.
Introduction
W orldwide there is a growing demand for Ayurveda and other traditional forms of medicine. 1 In India, about 80% of the rural population uses medicinal herbs or indigenous systems of medicine. 2 It is estimated that nearly 960 plant species are used by the Indian herbal industry, and the turnover of the industry is more than Rs 80 billion. Herbal exports include medicines of AYUSH (Ayurveda, Unani, Siddha, and homoeopathy) products, which occupy a share of 3% of total Indian pharmaceutical export. Seventy percent of export from the herbal sector consists largely of raw materials and is estimated to be Rs. 10 billion per annum. Thirty percent of the export consists of finished products, including herbal extracts. 3 However, India's share in the global herbal export market is less than 1%. 4 Although the AYUSH industry represents one of the oldest traditional forms of medicine in India, it has not been able to exploit the opportunities of the emerging market. 5 , 6 To this end, the present study assessed the constraints that the Indian herbal drug industry is facing with respect to production, commercialization, and regulation for traditional or herbal drugs.
To understand the constraints in production and commercialization of herbal medicines, a 24-point questionnaire-based survey was conducted for Indian herbal drug companies involved in one or more activities of raw material collection/trading, extract preparation, drug manufacturing, or contract manufacturing only. The questionnaire had three modules. The first module elicited details on the representatives and information on general aspects of the company. The second module asked about problems encountered at each stage, from raw material collection to marketing of the products and quality control measures. The third module addressed exporting and importing and specific aspects of regulatory approvals, such as submission requirements, review of timelines, adequacy of guidelines, and support needed from government. Companies were also encouraged to offer their opinion about India's good manufacturing practice (GMP) regulation and regulatory guidelines for herbal drugs in the form of notes.
Two hundred companies were contacted for the study. Responses were collected from 150 companies that are involved in one or many aspects of herbal drug development by email, telephone, and personal interviews from June 2009 to August 2010. Responses were mainly collected from the directors/proprietors/ research and development heads of the companies as applicable.
Results and Discussion
Constraints for commercialization of herbal medicinal products.
Among the survey respondents, 74 companies were found to export formulations to various countries. Of these, 46 companies export to the United States, 26 companies export to European countries, and 17 companies export to Southeast Asian countries ( Fig. 1 ). Some companies also export to Australia and Middle Eastern and African countries. The survey revealed that achieving regulatory compliance is one of the major hurdles for exporters. Differences in the country-specific GMP standards and drug registration requirements are considered the major impediments for Indian manufacturers ( Fig. 1 ).
Commercialization aspects of herbal drugs in India. (Field survey from June 2009 to August 2010. GMP, good manufacturing practice; R&D, research and development.)
Differing regulatory requirements
Differing regulatory requirements and subsequent delays in application submission and review process emerged as a major concern for the herbal medicine manufacturers from the survey results. Therefore, a comparative analysis of drug registration requirement was performed for countries such as India, the United States, and European nations to understand the differences in approval procedures and submission requirements. In India, the traditional herbal medicines, such as Ayurveda, Siddha, and Unani (ASU), are considered safe because of their long history of use. As such, no safety and efficacy studies are required for marketing approval, as per the Drugs and Cosmetics Act of 1940 (DCA).
The State Food and Drug Administration (SFDA) regulates manufacturing and marketing approvals. In the United States, most of the Indian herbal medicinal products are marketed as dietary supplements under the Dietary Supplement Health and Education Act of 1994. The Act does not require submission of any safety or efficacy data for marketing approval. The manufacturers have the responsibility of substantiating the safety of their products, and as such no health claim toward a particular disease or disorder is allowed. The manufacturers do not need to register their products with the US Food and Drug Administration (FDA) or get approval before producing or selling dietary supplements. The FDA is responsible for taking action against any unsafe dietary supplement product after it reaches the market. Maximum export to the United States (from the survey result) can be correlated to the relaxed requirements for the dietary supplements. Indian manufacturers prefer to sell their products as dietary supplements without any health claims because doing so does not require any scientific evidence.
In the European Union (EU), however, the application for marketing authorization for traditional medicinal products requires bibliographic evidence and preclinical safety data (such as the toxicologic and pharmacologic test data). As per the Traditional Herbal Medicinal Product Directive (2004/24/EC), to obtain traditional use registration, the applicant has to submit the quantitative and qualitative particulars of constituents of the medicinal product, a description of manufacturing methods, therapeutic indications, contraindications, adverse reaction, posology, and form and route of administration [Article 8(3)(a) to (h), (j) and (k)]. The application also requires the summary of product characteristics without the clinical particulars as specified in Article 11(4) of Directive 2001/83/EC. 7 , 8 In case of combinations, information relating to the combination, pharmacologic effects or efficacy of the medicinal product, evidence for longstanding use, and experience is required. As per Directive 2004/24/EC, many products from non-EU countries that are yet to be used in the EU would be excluded because a minimum of 15 years of marketing history in EU is required. Under these circumstances, herbal medicines would be permitted only if they could successfully pass through a full regimen, which requires safety and efficacy data. This is likely to be very expensive for most Indian herbal medicine manufacturers. There is also a risk that herbal products, which should be considered as food supplements, will be considered as herbal medicinal products. Particular combinations of herbal products may be disallowed, and complex mixtures with significant levels of nutrients will be prohibited. Combinations with vitamins and minerals will be allowed only if the action of the nutrients is considered ancillary to that of the herbal ingredients; in addition, the applicant has to submit specifications for herbal substances/herbal preparations along with quality, specifications, and documentation for each vitamin and mineral. The cost of this is very high.
Therefore, the stringent regulatory requirements in the EU have made the United States a more favorable export destination than the EU, although demands for traditional Indian herbal medicines are increasing in both regions. However, Indian traditional herbal medicines are not getting their due recognition because they are sold as supplements rather than medicines. Furthermore, different countries have their own standards, which vary from those of India. A general comparison of the pharmacopeial standards reveals variation in plant-specific parameters and quality standards, such as permissible limits for heavy metals, pesticides, and microbial contamination in different countries. Country-specific standards, as well as regional guidelines, have evolved, only some of which have been adopted. Compliance with such multiple standards has become a major worry for Indian manufacturers and traders.
Limited market
The Limited market in foreign countries is considered the second major hindrance for exporting as revealed from the survey. Scarcity of herbal practitioners, particularly for traditional systems of Indian medicine, in overseas countries has resulted in limited recognition of Indian herbal medicines. The respondent companies believe that adequate support for promotion of Indian herbal medicines in foreign countries through exhibitions and trade fairs would definitely help increase the export potential. Further promotion of AYUSH education in foreign countries is needed to boost the herbal medicine sector. To enable greater recognition for traditional Indian systems of medicine, it is necessary to support, nourish, and strengthen the profession in other countries. the government of India has taken steps to propagate these systems by organizing major events and exhibitions and exchange of scholars, funding research, and providing technical support to universities. An Indo–US Centre for Research on Indian Systems of Medicine (CRISM) has been set up in the National Center for Natural Products Research, University of Mississippi. 9 The primary mission of CRISM is to facilitate scientific validation and dissemination of information on ASU medicines through collaborative research. It is expected that the establishment of this center will help improve scientific acceptance of Indian systems of medicine.
Issues with standardization of raw materials
When the quality of an herbal product is questioned, standardization of raw material emerges as a major issue for the Indian herbal industry. As per the Department of AYUSH, nearly 600 medicinal plant products, 52 minerals, and 50 animal products are commonly used in traditional Ayurvedic preparations. Medicinal plants are easily contaminated during growth, collection, and processing. The survey revealed that more than 50% of companies face problems in collecting and authenticating raw material. Further, 54 companies (36%) consider adulteration of raw materials, which affects quality of the product, to be very common ( Fig. 1 ).
Substitution, adulteration, and heavy metal contamination are the three major problems reported for Indian herbal medicines. 10 , 11 The intentional or accidental presence of toxic heavy metals is reported at all steps, beginning from collection of raw materials to manufacturing. 10–16 Microbial contaminants and mycotoxin (notably aflatoxin) contamination during preharvest and postharvest stages, including storage conditions, are also a major challenge for the manufacturers. 17 Conventional quality control methods often become insufficient because of the complex nature of herbal medicines. To overcome this problem, one or more compounds are selected as markers for identification and quality assessment by the natural products analysts. Several markers, such as taxonomic, chemical, genomic, and proteomic markers, help identify herbal drug components. 17–22 Although developed countries require chemical fingerprinting and marker-based assessment of raw materials and active ingredients for assuring its quality, in India this concept was only recently introduced. The Indian GMP regulation does not provide any guidelines for marker-based identification. Most companies recognize the need for marker-based identification, but only 66 companies (44%) perform chemical marker–based studies for their formulations, at government testing laboratories or private laboratories ( Fig. 1 ).
In general, marker-based analysis is a costly process that requires sophisticated and expensive instruments. In India, most manufacturing firms are small and medium enterprises and don't have (or can't afford) such elaborate research facilities in their units. The survey revealed less than 10% of the firms have in-house research and development facilities ( Fig. 1 ). Most manufacturers follow the traditional physical/chemical/ physiochemical methods for standardizing raw materials and formulations. Marker-based studies are further limited because reference standards are not available for all the herbs/plants used in medicinal preparations. Scarcity of third-party laboratories within and outside India for testing ingredients of Indian origin is also a major issue for the manufacturers.
Lack of regulatory guidelines
The survey revealed that insufficient regulatory guidelines for different aspects of production are an important reason for quality issues with herbal medicinal products. More than 60% of the respondents in the survey suggested that guidelines on quality control of herbal medicines be developed or elaborated ( Fig. 2 ). Although guidelines have been issued for preclinical safety evaluation of ASU and other traditional medicines, further guidelines should also be developed for standardization of herbal preparation and marker-based identification of active components. Apart from quality control, good agricultural and collection practices (GACP) and good storage practices are also important in herbal drug manufacturing. In 2009, the National Medicinal Plants Board developed India-specific guidelines on good agriculture practices and good field collection practices in line with GACP developed by the World Health Organization. 23–25 However, our interviews revealed that most of the manufacturers and raw material traders are not aware of these guidelines. Further, many associations or companies who are aware of these guidelines find them impractical because of lack of education and awareness among growers and the associated operational cost. Our interview analysis revealed that supply of standardized and certified raw materials and extracts that comply with standards of Ayurvedic pharmacopoeia of India is necessary for production of quality medicines. Establishment of government-certified raw-material supply centers in every state was suggested; this would help the manufacturers procure authentic raw materials. The respondents also suggested more elaborate regulatory guidelines in terms of raw material standardization and quality control during production.
Regulatory norms for development and implementation in herbal drug industry. (Field survey from June 2009 to August 2010. CTD, common technical dossier; GACP, good agricultural and collection practices; GSP, good storage practices; QC, quality control.)
The application of GMP is critical for the quality of the herbal medicines. The technical and nontechnical environment with regard to possible risks of adulteration and contamination, personnel, effectiveness of an independently run quality assurance system, and documentation are also the critical aspects of GMP. Most respondents (95 companies) suggest that apart from Schedule T, separate guidelines on quality control and quality assurance should be developed and that greater emphasis on the documentation practices is needed ( Fig. 2 ).
In India, most traditional medicinal products are available as over the counter (OTC) drugs. Advertisement and customer preference are the major factors that influence the market for OTC herbal products, whereas prescription medicines are mainly controlled by physician choice. It is interesting to note that nearly half of the total interviewed companies are carrying out general safety studies for the medicines and 12% are conducting formal clinical trials at various medical colleges ( Fig. 1 ). So far, no guideline has been issued for evaluation or clinical trials of herbal medicine in India. As a first attempt, the Drugs and Cosmetics 4th Amendment Rule 2008 provides guidelines for evaluation of ASU drugs (Rule 170). The new rule classifies the ASU medicines into four broad categories according to which clinical study requirement is prescribed. For the ASU drugs manufactured in accordance with formula, as per the definition given in Section 3(a) of DCA, and medicines based on aqueous extracts of medicinal plants for indications, as per text, no evidence of safety and efficacy (clinical evidence) is required. However, for proprietary ASU drugs, Indian ethno-medicine–based drugs, and hydroalcoholic extract–based drugs, safety and efficacy studies are mandatory. 26 Hydroalcoholic extracts represent a different category than that recognized by Ayurveda through crude powders, decoctions, or aqueous extracts of medicinal plants. It is believed that the manufacturing process for hydroalcoholic extracts is a deviation from the fundamental principles of classic preparation. Therefore, hydroalcoholic extracts in any form should not be allowed for use in formulation that claims to be Ayurvedic. Clinical study is also necessary for medicines based on aqueous extracts for new indications. 26
Another major drawback in the Indian herbal industry is the implementation of the DCA and its regulation. The field study revealed that only 107 of the surveyed companies were GMP compliant, even though GMP compliance as per Schedule T of the DCA has been compulsory since 2006. Further, survey responses revealed that the SFDA interprets the DCA differently; as a result, the same drug or formulation that is not permitted in one state is allowed to be manufactured in another state. The survey also identified nonuniformity in the drug registration timeline across states as a major issue. Development of unified protocols, defined timelines, and specific guidelines defining the meetings with regulators may help remove the anomalies with respect to state licensing authorities and establishing a unified system in the country. Most respondents suggested the need for scientific advice at the beginning of drug and formulation development, clinical trials, and dossier submission.
With more than 90% of the total herbal drug units in the country forming part of the small-scale sector, our interview analysis revealed that government support is required in many aspect of production. Supply of standardized raw material is the most common demand by the companies, as revealed in our study. Good-quality raw material can be produced if the growers and collectors are made aware and educated about the GACPs. More emphasis should be given to organic farming so that good-quality material can be produced. Initiative must be taken for cultivating some of the herbs predominantly used for herbal medicines. The government has already given many subsidies for the small and medium enterprises. But because of limited awareness, most small companies have not availed themselves of any help from the government. In such circumstances, it is essential to increase awareness about the facilities and support available from the government.
Compliance with different national regulatory standards was identified as a major hindrance for commercialization. More than half of the respondents recommended the need for development of a common technical dossier format for easier and faster approval ( Fig. 2 ). Uniformity in herbal drug registration process and dossier submission requirements is also suggested. Pharmacopoeia harmonization and recognition of Indian monographs in other countries would be helpful for registration of drugs across countries. 10 For example, in the United States, manufacturers face difficulties in marketing herbal products because unlike the U.S. Pharmacopoeia (USP) the Indian Pharmacopoeia (IP) does not have a separate section on dietary supplements. General notices of IP 2007 state that the mere presence of a monograph in the IP does not automatically mean that the formulation has been approved as a drug. However, as per the DCA, if a manufacturer wants to claim any substance to be IP grade, a drug license is required, even though the substance may not be meant to serve the drug industry. The drug rule also insists that an IP-grade substance cannot be manufactured at a site or with equipment with which a non-IP substance has been manufactured. It is not cost-effective for small and medium-sized manufacturers to establish manufacturing facilities dedicated to IP/USP-grade herbal extracts and preparations. Harmonization among the pharmacopoeia is necessary for ensuring uniformity of quality, safety, and efficacy of the same herbal medicines across countries. Harmonization of herbal drug registration requirements and dossier submission is essential to promoting global trade. Table 1 outlines suggested changes for the Indian herbal drug industry.
Major Suggested Changes for Indian Herbal Drug Industry (from Survey Responses)
AYUSH, Ayurveda, Unani, Siddha, and homoeopathy; DCA, Drugs and Cosmetics Act of 1940; GACP, good agricultural and collection practices; GAP, good agriculture practices; GSP, good storage practices.
Although strengthening the regulatory mechanism with a view to ensuring quality of herbal medicines has become the prime concern for Indian drug regulators, drug manufacturers are grappling with increasing standards for herbal medicinal products. Fragmentation of the industry, lack of standardization of raw materials and finished products, inadequate research and development, slow pace of modernization, absence of focused marketing and branding, and inadequate emphasis on human resource development and education are the major reasons for slow growth of the Indian herbal industry. Proper implementation of DCA, development of more elaborate guidelines on quality control and quality assurance aspects, and development of marker-based standards are needed to produce safe and effective herbal medicines in India. Initiatives have been taken to address these issues by the Department of AYUSH. Schemes have been implemented to promote development of standardized herbal formulations. One such example is the New Millennium Indian Technology Leadership Initiative by the Council for Scientific and Industrial Research. Under this scheme, for the first time in India an Investigational New Drug application has been filed for an oral herbal formulation developed by extensive studies comprising finger printing, activity-guided fractionation, efficacy studies, toxicology, safety pharmacology, pharmacokinetics, and toxicokinetics for the treatment of psoriasis.
As evidence-based submissions are becoming increasingly essential for establishing the safety and efficacy of herbal products both in the domestic and the export market, more focus should be given on scientific and technological advancement in the field of herbal medicine. India must develop scientific cultivation, postharvest technology, processing, manufacturing, research and extension, patenting, and marketing strategy for medicinal plants and products. Regulatory harmonization becomes essential to mitigate the delays in commercialization across countries. Growing public demand for safe, high-quality, and efficacious integrative and complementary healthcare makes it imperative for AYUSH to urgently take steps in the fields of education, research, clinical medicine, pharmacopeial standards, health products, and services and improve regulatory mechanisms.
Disclosure Statement
The authors state that no competing financial interests exist.
Traineeship

Why work with us?
What do we offer?
Our everyday life
How to apply
Scientific jobs
Corporate support jobs
View all jobs
Upcoming vacancies
Seconded National Experts
Collaborating Expert
Your journey to join us
Moving to the Netherlands
First days with us
Stay connected
At the European Medicines Agency (EMA), we believe that great young minds add important value to our work. In return, they learn new skills and get a valuable work experience.
We run a yearly traineeship programme covering the areas of medicine regulation, life sciences, healthcare, chemistry, information technology, pharmaceutical law, human resources, finance, communications, public relations, etc.
The following traineeship opportunities are currently open for applications until 3 September 2023:
International Affairs
HR Digital Transformation
Data Science
Customer Advocacy & Delivery - Business Solutions
Information Centre (Library)
Data Protection
Talent Acquisition
About the programme
The programme starts on 1 October 2020. Deadline for applications is UPDATE.
We offer 30 traineeship positions in different divisions of the Agency.
Create a candidate profile and apply now for our next intake under View All Jobs.
The programme is aimed at recent university graduates and helps trainees to increase the their knowledge and to gain experience.
A ten-month traineeship at the Agency's premises in Amsterdam (1 October - 31 July)
A full-time traineeship (40 hours a week) or a part-time traineeship (80% or 50% combined with Erasmus+ or similar programme or a PhD)
A monthly stipend of €1,802.62 for a full-time traineeship (reduced accordingly for 80% or 50%) and a travel contribution upon joining and leaving the Agency
A mentor responsible for establishing individual learning goals, supervising the trainee and monitoring their progress on a regular basis
Guidance on career and development
A development programme including learning about the Agency's mission and activities, attending regular workshops, participating in meetings and access to Agency-wide competency development opportunities
An open-minded approach to working in a multicultural environment
An interest in learning about the Agency's working methods
To contribute to the Agency's daily work with a fresh perspective
A proactive attitude
An interest in your background and ideas
Support and guidance from your mentor throughout the programme
The possibility to contribute to the Agency's mission
Helping you to grow professionally
Creating learning opportunities for you
Mentorship from world-class specialists
Who can apply?
To be eligible to apply for the Agency's traineeship programme, you must:
Be an EU or EEA national
a recent university graduate (not longer than 12 months after graduation)
or a university student on an Erasmus + or a similar programme
or a PhD student.
Have a thorough knowledge of English (at least level C1) and a good knowledge of another official EU language (at least B2), as per the Common European Framework for Languages.
Search our current traineeship vacancies on the View all jobs page , select the traineeship of intertest and sumbit an online application through the Careers portal.
For guidance on how to use the EMA Careers portal, see EMA Careers user guide .
Make sure you fulfil all eligibility criteria stated in the vacancy notice. If you don't meet the criteria, EMA cannot progress your application.
Make sure you complete your candidate profile and application form as fully as possible, paying particular attention to the pre-screening questions and the 'professional qualification' section of the application form.
During the first stage of the assessment of your application, EMA uses your answers to pre-screening questions to assess how you match the requirements of the advertised position.
You can create a candidate profile at any time and use it to pre-fill any future applications. You can change information in your application until the deadline for applications.
EMA communicates with candidates via email, so please check your inbox and spam folder regularly.
Tips for your application
The application form includes questions asking you to confirm you meet all the eligibility criteria. If you answer 'no' to any of these questions, EMA will not be able to progress your application.
Substantiate your answers to the pre-screening questions by describing all your relevant qualifications and experience (if applicable), even if already mentioned in other sections of your application form.
Tailor the description of your skills to the requirements listed in the vacancy notice.
Make sure your answers are concise and respect character limits.
Check your grammar and spelling before submitting your application.
Make sure you submit your application before the closing date. EMA cannot accept applications submitted after the closing date.
What happens after I applied?
Candidates that best match the profile will be invited for a short remote interview with a hiring manager. They may also be asked to complete a written test. For information on how to prepare for these assessments see EMA's guidance on how to prepare for assessments .
If you are successful, we will inform you again and send you a contract with a starting date of 1 October.
If you want to more about our programme, read Traineeship Programme rules .
We have also compiled Frequently Asked Questions to help you .
You can always contact us.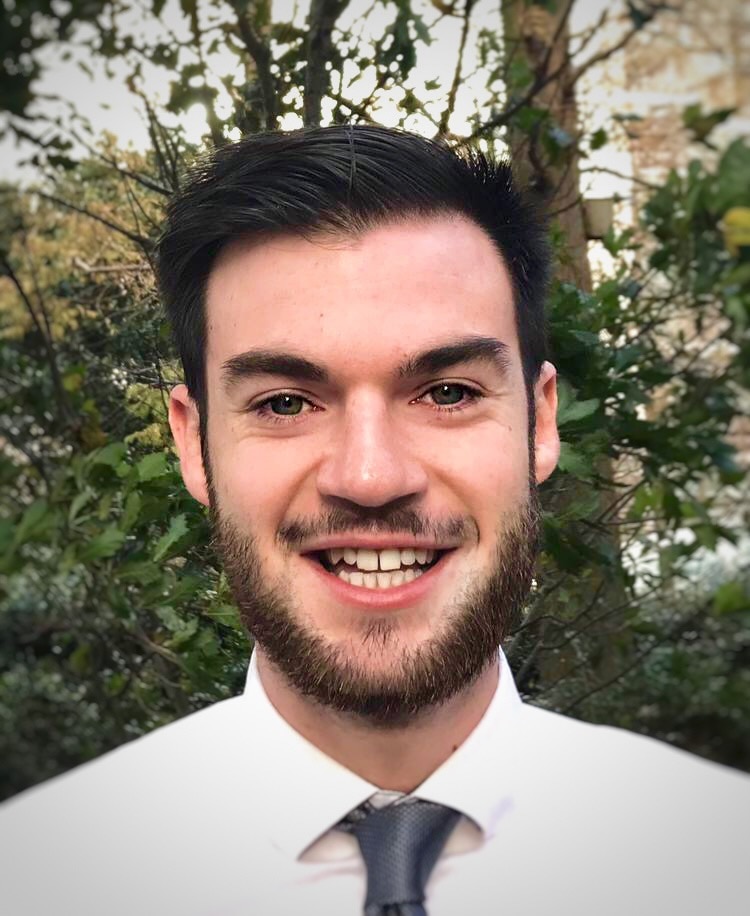 Meet Jason Hayes, Irish, Internal Audit Officer at EMA, trainee in 2016
"During my traineeship I improved my IT skills, learned auditing techniques, project and quality management. I now use these skills during audit and consultancy engagements, drafting corporate documents and liaising with external bodies.
EMA is a fantastic organisation to undertake the traineeship. My team was very supportive and helped motivate me towards goals.
Enjoy the experience and the city of Amsterdam!"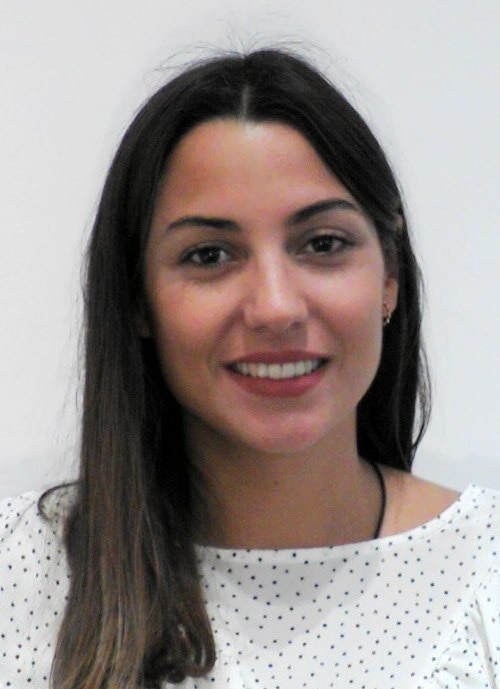 Meet Isabel Araujo Fernandez, Spanish, Clinical Assessor in Paris, trainee in 2018
"I wanted to be part of the authorization of new drugs that would be available to all Europeans. The traineeship helped me to improve my communication skills in a foreign language and to gain confidence when speaking to big audiences in person and through teleconference. After the traineeship, I got a job as a clinical assessor for European procedures at a national regulatory agency.
Do not miss the opportunity to live such an enriching experience!"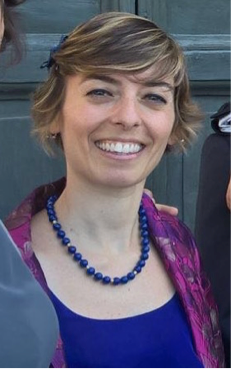 Meet Alessandra Lolato, Italian, Master Data Manager at EMA, trainee in 2018
"As a trainee, I joined a Data Management Service which provides a single source of validated master data that supports regulatory activities throughout EU.
The thing I liked most of my traineeship was the international work environment and to have been in contact with so many bright people from all over Europe. We felt so honoured to have had such a great opportunity!"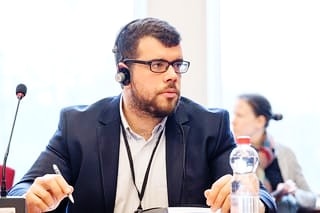 Meet Juan José Fernández Romero, Spanish, EU Policy Advisor in Brussels, trainee in 2018
"As a trainee, I was part of the Internal Corporate Relations team where I further elaborated on my communication, writing and organisational skills. After my traineeship, I got a job in Brussels as an EU Affairs Policy Advisor applying the skills that I had acquired and continuing to develop professionally.
My colleagues made for the best working environment I've ever experienced. Plus, all the trainees used to get together as a family that still lasts up to today."
Meet our current and former trainees
© 1995-2019 European Medicines Agency