Psychology Doctorates: The PhD
A psychology PhD is a 'doctor of philosophy' with a major in psychology. It is one of two doctoral degrees that is commonly granted in psychology. It typically represents five to seven years of graduate study.
There are multiple types of PhD programs. A person who plans to provide mental health services and evaluations will apply to a clinical, counseling, or school psychology program. There are multiple concentrations and subspecialties within these disciplines.
Capella University is accredited by the Higher Learning Commission and offers multiple doctoral programs in Psychology including:
EdS in School Psychology, PhD in Behavior Analysis, PhD in General Psychology, PhD in Developmental Psychology, PhD in Education Psychology, PhD in Industrial/Organizational Psychology, PsyD in Clinical Psychology, PsyD in School Psychology
Click here to contact Capella University and request information about their programs.
Walden University offers a Bachelor's, Master's and Doctoral programs in Psychology and Counseling .
Pepperdine University - Master of Arts in Clinical Psychology with an Emphasis in Marriage and Family Therapy online - Prepare to pursue licensure as an LMFT or LPC in as few as 24 months. No GRE required. Visit School's Website .
New York University - Master of Arts in Counseling and Guidance online - No GRE required. MPCAC-accredited. Complete in as few as 18 months. Bilingual concentration available. Scholarships available. Click Here to request information today.
University of Southern California - Online MSW - With options for both online and in-person field placement, USC's CSWE-accredited MSW program allows those with a BSW to earn their degree in as few as 12 months. Click Here to request information today. .
PhD students typically give consideration to the research interests of faculty members of the psychology programs they are considering. After all, these will be their mentors. The PhD is known as a scientist-practitioner degree. It will simultaneously prepare an individual for a career in clinical practice or a career in research and academia. It covers most of the same material as the PsyD, but there is relatively more attention given to research.
PhD Academic Coursework
The doctoral student typically takes seminars and courses in the early part of the program. Many states require that a psychologist has at least 60 semester hours of graduate coursework in psychology. Coursework covers the various bases of human behavior as well as the methodologies of the discipline.
Internship Requirement
Students in the health-related disciplines do a full year of internship. Some students spend two years in half-time internship positions. Although internship may be a graduation requirement, it is generally not done for academic credit in the form of semester or quarter hours.
Doctoral students generally go through a formal matching process through the American Psychological Association (APA) and/ or the Association of Psychology Postdoctoral and Internship Centers (APPIC). Nationwide, not all students match the first time around. Having a stellar record – including practicum work in the desired sub-specialty — can help. PhD students have a better match rate than PsyD students, but the difference is slight.
A student in experimental psychology may not have a formal internship.
Research Requirement for PhD's
Another major component of the doctoral program is research. PhD students often do both a master's level research project and a dissertation. The dissertation may reflect several years of work.
Difference between the PhD and PsyD
One key difference between the PhD and the PsyD is that the PhD is heavier on research. It typically takes a little longer than a PsyD: about one year. The research can pay – in a literal sense. Long Island University notes that PhD students are working for the university. PhD students often receive generous stipends from their school. They are less likely than PsyD students to graduate with debt. Once they have that degree in hand, they often have an easier time securing tenure-track faculty positions – if that is indeed the goal.
On the other hand, the PhD isn't always the degree of choice for the clinical practitioner. PhD students sometimes begin clinical work later than PsyD students ( http://web.indstate.edu/psychology/psyd_program/faq.htm ).
Programs often do not include as much training in psychological assessment. It's important to remember, though, that the actual requirements vary by program – as do program reputation and outcomes. The American Psychological Association notes that the lines between PhD and PsyD are not as distinct as they used to be.
Getting Into a Psychology Doctorate Program
If a person has their eyes set on a PhD in psychology, it's best to get some research experience as an undergraduate. PhD programs are more likely to place weight on publishing and presentations and may not place quite the same value on clinically related work experience, according to Long Island University.
Doctoral programs in psychology are highly competitive, and as a rule, the PhD is a little more so than the PsyD. Furthermore, City University of New York notes that PhD programs typically expects students to be full-time which is an impossible commitment for some students.
Schools Offering Psychology Doctorate Programs
For Psychology Students
Professional and Student Psychologist Organizations
A comprehensive list of Psychologist and related professional and student organizations
Types of Psychologists
Sub-Specialties in Psychology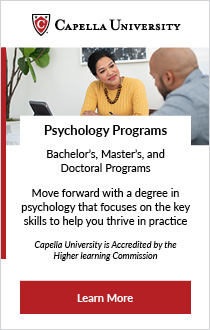 Psychology Education Topics
What can you do with a Psychology Degree?
Some top career choices for psychology majors.
Criminal Justice Careers with a Background in Psychology
The relationship between the study of Psychology and careers in the Criminal Justice field.
Articles of Interest
What can you do with a Psychology Major?
Psychologist versus Psychiatrist
What are the differences?
Telepsychology
The use of Skype and Other Telecommunications by Psychologists

What is a PhD in Psychology?
Created by careersinpsychology
Sponsored School(s)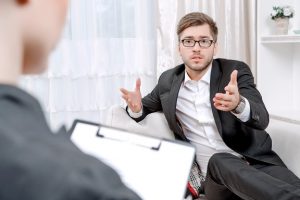 When surveying the options available in PhD programs, an important distinction to make is whether you want to work in a psychology-related field such as counseling, social work, therapy or education; or if you are striving to get a diploma conferring a "Doctorate of Psychology." Novices quite frequently confuse the academic Discipline of Psychology with alternative disciplines which are psychology-related and in the mental health field.
The "Doctorate of Psychology"
If you want to earn a doctorate in the discipline of psychology, you will  be presented with 2 options from which to choose within the field: you will be able to enroll in either a doctoral program which grants a Ph.D. or one that will culminate in the awarding of the Psy.D.  Scholars who are focused on research, data collection and processing, academics, professorship and authorship are best suited for the Ph.D. in Psychology. Individuals who are interested in research but are more people and practice-driven as well as; desirous of being on the front lines working with patients, interested in methodologies and enjoy making educational theory a reality are well served by enrolling in a Psy.D. program.
Dr. Emma Mansour is a licensed psychologist and founder of  "Life Matters Counseling and Psychological Services, LLC., with locations in Salt Lake City and Farmington, Utah.  Dr. Mansour is a graduate of  the Counseling Psychology Program at the University of Utah, as well as a former instructor. She has taught classes in Developmental Psychology, Group Counseling, Personality Psychology and Counseling Skills. In her capacity as educator, Dr. Mansour has come in contact and consulted with many students facing these exact questions. Regarding the choice between the Ph.D. and the Psy.D. her advice is straightforward;
"My advice would depend on the student's ultimate career goal. If the goal is to become a professor and engage in teaching and research as a career, there is really no option but to get a PhD. If the student is not interested in teaching or research and just wanted to be a private practicing psychologist, I would advise that they consider a PsyD program."
Learn more about a psychology doctoral degree .
Do I need a PhD to Achieve My Goals?
One of the pressing questions doctoral candidates face is whether or not they are primarily only interested in a career as a practicing counselor, therapist or educator. If this happens to be the case, technically speaking they do not need to go beyond the Master's Degree in Counseling, Therapy, Social Work, etc., to reach their goals. In other words, various careers  are accessible with a master's degree and do not require a PhD. On the other hand, some careers are only available if you have a PhD. This is the point at which clarification of your career objectives becomes imperative. Getting a PhD is an arduous process and if you are unsure of your ultimate goals, it is advised you thoroughly research all of your options. Experts agree: it pays to do your "homework" before you enroll in a doctoral program.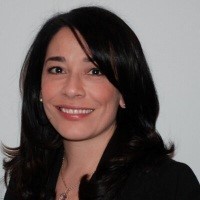 "Becoming a psychologist, versus a counselor or therapist, is certainly a longer process but it affords you many more possibilities and will ultimately open many more doors for you as a professional, both from the status of the degree to the possibility of branching out into many other areas. It is important to bear in mind that a students' current interests will likely change over the course of their career so the broader degree allows for ongoing growth and opportunity."
How Long Will it Take to Get a PhD in Psychology?
Universities are highly unique in their approaches to their doctoral programs. For example, UCLA's program is 6 years. In describing their program they write, "The Ph.D. program is a six year, full-time only program." In other words, students do not have the option of attending part-time. Many PhD programs can be completed within 5 years; most of them typically require the equivalent of 72 semester units. The design of the program can greatly influence the length of time it takes to earn the PhD; even for doctorates earned at the same institution. For example, NYU has 2 Psychology PhD programs: the PhD in Cognition and Perception and the PhD in Social Psychology. Although each doctorate requires 72 semester units, students who are "Teaching or Research Assistants" in the Cognition and Perception program usually take 3 courses per semester; the remaining student schedules are more flexible. Thus someone taking 2 courses a semester will graduate later than those taking 3 classes a semester. Most programs also have a maximum time limit to complete the PhD; at NYU if the matriculant has not finished their requirements after 7 years, their enrollment in the program is likely to be terminated.
Some of the questions you'll want to research with regards to the amount of time you will be in school are:
Is the college on a semester or quarter system and how many units are required to complete the PhD in Psychology?
Does the program have a minimum number of units to complete each quarter or semester?
Is the program strictly full-time or is there a part-time option?
Is there a time maximum within which the program must be completed?
Is there a time limit condition on program grants, awards or special financing?
What Types of Classes Will I Take in a PhD Program?
PhD programs in the field of psychology consist of some or all of the following categories of study:
Core Content Classes and Advanced Elective Courses
Oral Examinations
Presentation of Papers
Practicum & Teaching
Internships
Special Event, Conference or Convention Attendance
Doctoral Dissertation Proposal, Submission and Defense
Elements of the PhD in Psychology
Core Content Classes and Advanced Elective Courses: The length and depth of core classes depend heavily on the nature of the PhD program and the university. Each college program varies on how many units are required, the title of the courses and how much emphasis is put on the ratio of research/clinical. Below is a very generalized sampling of what to expect.
Core classes prepare the student for the in-depth research they will embark upon as they advance in their prospective careers. Statistical proficiency is an important aspect of every program; examples of courses include:
Mathematical Tools for Cognitive Science and Neuroscience (NYU)
Statistics courses (UCLA)
Developmental Psychology (Stanford)
Foundations of Cognition (Stanford)
Exploratory-Graphical Data Analysis (Vanderbilt)
Multivariate Analysis (Vanderbilt)
Psychological and Educational Measurement (Vanderbilt)
Advanced Electives: Some examples of Advanced Elective courses from NYU are:
Principles of Neuroimaging
Research in Social Psychology
Cognitive Development
Psycholinguistics
Cellular, Molecular & Developmental Neuroscience
Language Acquisition
Biobehavioral Mechanisms of Stress and Disease
Research: Every university expects the student to constantly be involved with research throughout their years of training. Throughout the process of research, students are supervised by at least one member of the faculty in some form of an advisory role. However, differences in a university's research emphasis, timing, manner of execution and application of research requirements is one of the factors you will confront when choosing a PhD program. For example, research dominates the 8 UCLA program specialties from which to choose. They write:
"Students are admitted by one of the department's eight areas: Behavioral Neuroscience, Clinical, Cognitive, Developmental Psychology, Health Psychology, Learning and Behavior, Quantitative and Social. With rare exception, this area affiliation is retained throughout a student's stay in the program. Much of the program is administered by the areas."   Also- " All areas are research-oriented. This applies to the Clinical area as well: although this area offers excellent clinical training, the emphasis lies in research, not in training private practitioners."    
At UCLA research is included in the core curriculum and has a designated time sequence:
"The core program has three parts: a two-quarter statistics series, four courses selected from among special offerings in each of the seven areas, and a two or three quarter research sequence. In the latter sequence the student designs, conducts, and writes up a research project under the direction of two faculty members. Core-program work is completed by the end of the second year."
In slight contrast, while the program at Vanderbilt also emphasizes research- "We expect students to be continually involved in research throughout their tenure in our program;" their description of the first 2 years is quite different:
"The faculty attempt always to tailor graduate training to meet the needs and the interests of each individual student" and "The curriculum is designed to: (a) familiarize students with the major areas of psychology; (b) provide specialized training in at least one of the five specific areas of psychology emphasized in the program; and (c) provide students sufficient flexibility to enroll in classes consistent with their interests and long-term developmental trajectory. During the first two years, students take several core courses in quantitative methods and in substantive areas. Beyond this, the program consists of seminars, further research participation, and other inquiries expressly designed to fulfill career objectives."
Oral Examinations: As a PhD candidate you will need to be prepared to undertake oral examinations as part of the qualifying and requirements processes. Oral examinations can take place at both the MA/MS level as well as the PhD level. This method of examination may prove helpful in preparing for a license; according to the American Psychological Association (APA) 21 states require an oral examination to qualify for licensure.
Presentation of Papers : Some universities may require the submission of yearly papers and encourage students to present these papers at conventions or other academic events. For example, one of the research requirements at NYU is a first, second and third year paper (the third year paper may or may not be the dissertation proposal, depending on the program). While students are not required to present papers, under a bold heading in the PhD Cognition and Perception program requirements it reads:
Highly Recommended
" Presentation of Research Papers at Professional Meetings The Program strongly encourages its students to present papers (or posters) on their research at relevant professional meetings around the country as a "real life" part of their education in becoming professional scientists and educators and to aid them in forming contacts for possible jobs and postdocs after the Ph.D."
Practica: If you have tried to understand what a practicum is and have failed, do not dismay. Even the experts in the field admit that it means different things in different places. In the report, "Report on Practicum Competencies" by The Association of Directors of Psychology Training Clinics (ADPTC) Practicum Competencies Workgroup: Robert L. Hatcher, Ph.D. & Kim Dudley Lassiter, Ph.D. answer the question in the following way:
What is a Practicum?
Psychology programs vary considerably in their definition of practicum. Some consider the experience at their department's in-house clinic to be the practicum, and may call subsequent pre-internship training in other settings  "traineeships."  Others classify all pre-internship clinical experience as practica; others limit this definition to supervised experience only. This document is based on the definition that practicum experience includes all supervised pre-internship clinical training."
One of the strong suggestions made by the APA is that your practicum time is a phase of preparation for your internship. In the APA published cover article, "Steps to the Match: Laying the groundwork to land an internship starts on day one of your program" by Christopher Munsey, the author offers an informative, easy-to-read and must-read regarding practica for every psychology PhD candidate. The author outlines the best possible uses of time during "all supervised pre-internship clinical training."  Munsey advises that during your practicum you:
Establish a positive connection with all practicum supervisors
Acknowledge areas in which you excel and be sure to become and remain teachable in areas in which you perform poorly
Work with all types of people; diversity in experience is a plus
Develop superior communication skills
Identify target internships
Progress check to ensure your experiences are in alignment with your internship goals
Accumulate lots of hours and keep immaculate records
Network with psychologists
Rehearse interviewing
Give presentations
Teaching Requirements
Doctoral programs can include teaching experience as a requirement for successful completion of the degree. Each university has unique mandates about the nature of the teaching experience and when it occurs.
Pre-Doctoral Internships: Currently (2016) the topic of the psychology internship is of serious concern. CareersInPsychology.org explains in detail the current dilemma which the APA is addressing in the article, " Internships in Counseling: Shedding Light on the Explosive 'Match .'"
To summarize, doctoral students are paired with internships which have earned APA approval. This process is called the "Match." The crisis stems from a profound lack of APA approved internships. While the APA is making strides in bridging the gap, the problem remains substantial. The progress made since 2012 is hopeful: in 2012 there were 1,041 students who could not progress in their doctoral studies because there were not enough matches. By 2015 the APA had reduced the number to 689 students. ( The APA Report can be accessed by following this link . ) For some students, waiting the year(s) to be matched was not an option. Some did non-approved internships, which had lifelong consequences.
A doctorate which includes a non-approved internship means that even when the PhD is granted, the graduated can never work for the Veterans Administration (one of, if not the largest employer of psychologists in the nation) or any military/government organizations. Secondly, many states will not grant a license to practice without an APA approved internship. The   Association of State and Provincial Psychology Boards (ASPPB) has a database within which the  Handbook of Licensing and Certification Requirements can be accessed. Before reviewing the handbook, however, you will have to provide the ASPPB with basic information about yourself. (The link provided for the Handbook will take you immediately to the questionnaire.) In retrospect, it becomes clear why the APA advises you to begin to work on getting your internship as soon as you begin your doctoral program; if you do not, you might not finish the program.
Special Event, Conference or Convention Attendance: While not every university requires you to attend events, some have a form of scholastically-based group which is a graduation requirement. The PhD degree requirements at NYU have two examples:
"Brown Bag Seminar: All members of the program are expected to participate in the weekly Brown Bag seminar. The seminar meets informally, over lunch, and is a forum for presenting current and planned research. Each student is required to present on his or her research once a year. The seminar is a key component of student training over the five years of doctoral study.
Mini-Convention: The Mini-Convention is a day-long, convention-type meeting currently held on the Friday a week-and-a-half after Labor Day in September. Faculty and students of the Program attend this meeting which provides a training experience in convention-style oral presentation. All first- and second-year students are required to present talks based on their research projects. Upper-year students with well-worked-out, interesting findings to report are encouraged to present talks, as well as those who have not presented at a Brown Bag for the past academic year."
Doctoral Dissertation Proposal, Submission and Defense: The dissertation is required by all PhD students. This voluminous composition  includes and represents the entirety of the candidate's body of work, research and study focus. It presents an original thesis which the student is prepared to propose, submit and defend.
Proposal: Preparation for the dissertation-the proposal, begins and varies according to each university program. Examples of requirements from the colleges utilized thus far are:
NYU: " Dissertation Proposal . In the third year, it is expected that each student will have sufficiently clarified his or her interests to be able to formally propose a dissertation project." Note: NYU offers 2 choices regarding the dissertation. The student can present the Traditional Thesis or choose a " Publication Route ."
UCLA: " By the fourth year a student should have enough experience and knowledge of current research issues to begin formulating a dissertation proposal."
HARVARD: " The Dissertation Prospectus: By the end of the spring semester of their penultimate year, students must complete a dissertation prospectus for an original project that is meant to culminate in the dissertation."
Basic Elements of a Proposal: The following is a general list of what is contained in the proposal.
Importance of the topic: The proposal should provide intellectual rationale for why the thesis is critical to the field of study
A review of the literature currently in existence on the topic
An explanation of the theoretical basis of the proposed thesis
Detailed description of the research methods to be used
Comprehensive discussion of proposed analyses
Projected implications of the topic for the field
Proposal Resources: There are numerous proposal support avenues, the most obvious being the APA website. A valuable listing of their publications specifically dealing with the dissertation from start to finish can be found in their Education section under " Dissertations and Research " (link provided).    
Submitting: The proposal is typically submitted to the student's advisor(s); following their approval it is submitted to  department/governing committee for approval. The final "paper(s)" or dissertation is also submitted for final acceptance.
Defense: Dissertations are defended by the PhD candidate in a formal setting. Scholars in the field test the ability of the student to orally explain and defend their research findings. There are usually university-specific "norms" regarding the event and knowing what they are should be of utmost importance.
Funding : The time and research materials for the dissertation can run into the thousands of dollars. There are many ways to receive financial assistance; the APA is a good place to start. Their " Student Funding " page is helpful for finding grants, scholarships and the like. (link provided) They also have many advisory articles which offer real life examples of how others have managed the costs involved.
What is a Master's Degree in Psychology?
What is a BA in Psychology?
Related Psychology Education Guides
Online Psychology Degrees
Psychology Schools
Related Articles
The Need for Self-Care
Experts Discuss Their Inspirations & Experiences on the Way to Getting a Degree in Psychology
15 Psychology Apps You Should Be Using
The Practice of Psychology: Art or Science?
The Emergence of Fashion Psychology
How Psychologist's Stimulate The Economy
Choosing a Doctorate Program in Psychology
What is a Master's Degree in Psychology?
Experts Reveal the Keys to Successful Study Habits
How to Survive Introduction to Psychology Without Hating It
Never Fear: Your Past is Helpful for a Career in Psychology
Employment Outlook & Career Guidance for Cultural Psychologists
Understanding Attachment Styles and How They Affect Your Relationships
I Majored in Psychology - Now What?
Choosing a Master's Degree Program in Psychology
Can a Psychology License Make Me Rich?
Employment Outlook & Career Guidance for Consumer Psychologists
3 Ways Technology Has Affected the Field of Psychology
A Master's Degree in Psychology: It's Your Time to Shine
Important Reasons for Getting Involved with Psychology Associations
2 Ways to Choose a Specialty in Your Psychology Career
Guide to Kickstarting Your Career in Psychology
Expert Advice: Cures for the College Blues
How Fortune 500 Companies Use Psychology to Increase Success
Essential Tools to Help Prepare for Your Psychology Education
How We Picked The Top Undergraduate Programs in Sports Psychology
A Guide to Understanding the Full Ramifications of Autism Spectrum Disorder
Employment Outlook & Career Guidance for Positive Psychologists
The Impact Of Media – Good, Bad Or Somewhere In Between
Employment Outlook & Career Guidance for Transpersonal Psychologists
Fixed Mindset vs Growth Mindset: Your Success Hinges On It
Psychology or Social Work: Which Graduate Program is Right for You?
Overcoming Educational Challenges on the Way to a Career in Psychology
What is a BA in Psychology?
How to Get Better Grades in Your Psychology Degree Program
How to Set Professional Boundaries as a Psychologist
50 BEST JOBS WITH A PSYCHOLOGY DEGREE
What Is Depression And How Can We Help?
Overcoming Challenges on the Way to a Degree in Psychology
What Is PTSD and What Can We Do About It?
Employment Outlook & Career Guidance for Political Psychologists
How Your Reputation Impacts Your Career in Psychology
10 Things to Know Before Becoming a Psychologist
Rehabilitation Psychologists Maximize Outcomes for Individuals with Cognitive and Physical Disabilities
10 Must Take Psychology Professors in Washington, D.C.
The Mind-Boosting Effects of Exercise: How 30 Minutes Can Improve Your Mental Health
Employment Outlook & Career Guidance for Military Psychologists
The Psychology of Media Censorship
The Opportunities Available with Each Level of Psychology
Why Political Psychology is Increasing in Popularity in 2016
Experts Offer Encouragement to Students & the "Almost Licensed"
100 Psychology Twitter Accounts to Follow
Everything You Need To Know About Narcissistic Personality Disorder
Employment Outlook & Career Guidance for Community Psychologists
Following in the Footsteps of the Psychology Experts
Employment Outlook & Career Guidance for Gerontologists
A Career in Psychology is More Than Just a Job
How to Help Your Patients Cope During the Pandemic
Should I Major in Psychology or Counseling?
Psychology Careers That Don't Require a License
A Bachelor's Degree in Psychology: Begin Your Career Before You Graduate
Financial Aid and Finance Management for Psychology Programs
An Unforgettable Memory: How Your Memory Works and Ways You Can Make It Work Better
Looking For Advice? Psychology Professors Give Key Tips to Students
Employment Outlook & Career Guidance for Media Psychologists
Choosing a Psychology Specialty
Research Psychology Programs
Master's Programs
Doctoral Programs
Psychology Degree Path
Licensing & Certification Information
Psychologist Licensing by State
Counselor Licensing by State
Social Worker Licensing by State
Therapist Licensing by State
Doctorate in Psychology (Ph.D. and Psy.D.)
Psychology.org Staff
Contributing Writer
Learn about our editorial process .
Updated September 18, 2023
Reviewed by
Tracey Burrell
Contributing Reviewer
Our Integrity Network
Psychology.org is committed to delivering content that is objective and actionable. To that end, we have built a network of industry professionals across higher education to review our content and ensure we are providing the most helpful information to our readers.
Drawing on their firsthand industry expertise, our Integrity Network members serve as an additional step in our editing process, helping us confirm our content is accurate and up to date. These contributors:
Suggest changes to inaccurate or misleading information.
Provide specific, corrective feedback.
Identify critical information that writers may have missed.
Integrity Network members typically work full time in their industry profession and review content for Psychology.org as a side project. All Integrity Network members are paid members of the Red Ventures Education Integrity Network.
Explore our full list of Integrity Network members.
Psychology.org is an advertising-supported site. Featured or trusted partner programs and all school search, finder, or match results are for schools that compensate us. This compensation does not influence our school rankings, resource guides, or other editorially-independent information published on this site.
Are you ready to discover your college program?
The American Psychological Association (APA) recognizes three distinct categories of doctoral programs : clinical, counseling, and school psychology.
Clinical psychology emphasizes compiling and analyzing research data about people, while counseling psychology students focus more on treating mental and emotional health issues.
School psychology programs explore issues surrounding child and adolescent mental development.
Students interested in teaching or research roles can earn a Ph.D. in psychology, while candidates planning to go into private practice or work with patients may pursue a Psy.D.
This page covers everything you need to know about pursuing a Ph.D. in psychology. Learn how to choose the right school and degree program.
Pros and Cons of Earning a Doctorate in Psychology
Earning a Psy.D. or a Ph.D. in psychology is a significant investment of time and money, and while psychologists earn above-average salaries, other fields such as medicine, law, finance, and engineering often pay more for the same level of education.
However, psychology often offers more work-life balance than these fields, and many psychologists find it a uniquely fulfilling career.
It Takes Longer to Earn a Doctorate Degree in Psychology
Most doctoral degree in psychology programs can be completed in four to seven years. This, of course, is the longest possible amount of time a psychology professional can expect to spend on their schooling.
The time commitment requires a student's full attention, which makes some students move straight from their bachelor's in psychology to their Ph.D. in psychology.
Earning a doctorate in psychology and qualifying for a state license is the only way to become a licensed psychologist. The demand for psychologists is high in most parts of the country, and once you are licensed, you can practice independently. However, if you enjoy collaborating with other professionals, you can work in a hospital, as part of a joint practice, or in other group settings.
At times, it can be very hard for Ph.D. in psychology students to juggle work, internships, clinical training and psychology studies. What's more, almost all Ph.D. in psychology candidates go on to continue their research and training for one to two years after graduation; these externships and practical experiences must be present in order to qualify most Ph.D.s for work.
Once Graduated with a Ph.D. in Psychology, You Enter the Workforce as an Authority in the Field
Part of enrolling and earning a doctoral degree in psychology is making the time and the connections that will allow students to gain intensive practical experience after graduation.
Employers often prefer Ph.D. in psychology candidates with some experience to master's degree in psychology candidates who may have more hands-on skills.
Some evidence suggests that Ph.D. in psychology candidates can oversaturate a market. In these cases, employers may be inclined to hire a candidate with more life experience (such as a master's degree) and lesser academic credentials.
The Doctorate Degree in Psychology is Versatile
Because a Ph.D. in psychology is a terminal credential for the majority of occupational psychologists, earning a doctoral degree in psychology in this broad field can offer candidates a certain amount of flexibility when searching for a career.
For example, while there may not be many opportunities in a graduate's chosen field right away, a doctoral in psychology is an excellent credential for those who may be interested in teaching at the college or university level.
Only graduates with a Psy.D. or a Ph.D. in psychology can become licensed psychologists (except for school psychologists ). Similarly, if you want to become a professor of psychology in most colleges or universities, you will need to graduate from an accredited doctorate in psychology program. The APA does not accredit online programs.
Because a psychology Ph.D. or Psy.D. is the terminal degree in psychology, those with a doctorate in psychology are considered more authoritative in jobs such as consulting, government or nonprofit work, or publishing.
Psychology Ph.D. programs are long and hard work, and even when you graduate you must work under the supervision of a licensed psychologist before you can work independently.
While many students work while earning their Psy.D. or Ph.D. in psychology, they are often not yet earning at their full potential and graduate with student loans .
One of the core parts of any doctorate in psychology is conducting original research, which requires years of focus on a single project. Students in psychology Ph.D. programs who do not enjoy the research process may find this very draining.
A Doctoral Degree Offers a High Return on Investment
Because of the high demand for the position and the time and cost psychology Psy.D. or Ph.D. programs involve, psychologist salaries are well above the national average.
Psychologists often earn a median salary over $85,000 annually, according to the U.S. Bureau of Labor Statistics (BLS). The median BLS salary for psychologists include both graduate and undergraduate level occupations. According to Payscale , of the 26 people reporting in September 2023, the average salary for graduates with a Ph.D. in psychology is $97,000.
September Payscale data for 2023 reports the average salary for graduates with a Psy.D. as $92,000.
This is considerably higher than the 2022 national median salary of $46,310, and for many psychologists, the financial and emotional rewards justify the cost and time spent in a doctorate of psychology program.
While only those with a Psy.D. or Ph.D. in psychology can become licensed psychologists, other careers, such as law, medicine, engineering, or finance often offer much higher salaries for programs that take as much time or less than a psychology Ph.D. program.
Some high-paying psychology careers, such as industrial-organizational psychologists, may require just a master's degree.
Featured Online Psychology Programs
Figuring out where to apply? These top, accredited schools offer a variety of online degrees. Consider one of these accredited programs, and discover their value today.
What Are The Admission Requirements for Psychology Ph.D. and Psy.D Programs?
Psychology Ph.D. programs require a master's in psychology from an accredited program or an equivalent mix of education and experience. Many will accept students with a master's in a related field or a bachelor's degree with work experience.
Students seeking a Ph.D. in psychology often need to demonstrate knowledge of psychology research, while students applying for a Psy.D. program need to show even more extensive research skills or aptitude.
Minimum Education Level : Master's degree, although a bachelor's with work experience is often also acceptable
Writing Sample : Transcripts from all undergraduate and graduate institutions attended, usually with a minimum 3.0 GPA
Transcripts : 3-5 letters
Standardized Tests : Personal statement of intent; previous academic research papers
Recommendations : GRE
Additional Required Materials : Immunization records; interviews; comprehensive qualifying exam; health insurance
Frequently Asked Questions About Doctoral Programs in Psychology
Can you prescribe medicine with a ph.d. in psychology.
While some states allow licensed psychologists to prescribe certain medications, psychologists do not have the same prescribing authority that doctors, psychiatrists, or advanced practice nurses have.
Can you get a Ph.D. in psychology without a master's?
In many cases, you do not need to hold a master's for admission to a Ph.D. program in psychology. Many programs accept candidates who hold a bachelor's in the field. Some may require work or internship experience in addition to a bachelor's degree, but this varies from program to program.
Can you get a Ph.D. in psychology online?
Yes! A variety of fully online psychology Ph.D. programs allow students to earn their degree anywhere, at any time. While these programs occasionally take longer to complete than the standard four-year timeline for full-time, full-residency programs, actual program lengths vary. Note that the APA does not accredit online-only programs.
Why get a doctorate in psychology?
Professionals in all states must hold either a Ph.D. or Psy.D. to obtain licensure and practice as a psychologist. A doctorate in psychology prepares candidates for clinical practice, and for more advanced roles in the field. Those with a Ph.D. also tend to earn more than those with a master's degree.
How competitive are Ph.D. and Psy.D. programs?
Doctoral programs in psychology tend to hold high admissions standards, making them very competitive. On-campus programs may be even harder to get into, as they sometimes offer competitive funding and assistantship positions. Applicants should demonstrate a strong academic record with a high GPA.
What's the difference between a Ph.D. in psychology vs. a Ph.D. in clinical psychology?
Ph.D. programs in psychology tend to place a stronger emphasis on research, and often include more courses in research methods and statistics. Psy.D. programs emphasize clinical practice, and are best suited for individuals seeking more clinical experience.
How Can I Guarantee My Acceptance Into a Doctorate Degree in Psychology Program?
While there is no way to guarantee acceptance into a psychology Ph.D. or Psy.D. program, you can improve your chances through your classes, work, community engagement, professional development, and networking. The more you can show that you have strong professional ethics and are likely to succeed in research and as a professional psychologist, the better.
The most important thing an applicant can do to increase their chances of being accepted into a doctorate degree in psychology program is participate in research. Clinical trials and data analysis are some of the most vital components of a psychology career. Psychologists focus as much on mental and behavioral health as they do studying and understanding human behavior.
Completing relevant internships and practicums demonstrates a commitment to independent research and looks great on a doctoral degree in psychology application.
Prospective Ph.D. in psychology candidates can increase their chance of acceptance by cultivating professional relationships with a community of peers. Many do so by joining alumni associations, reaching out to colleagues on LinkedIn, and participating in professional organizations.
Subscribing to pertinent magazines, forums and workshops that are popular among others in the field. The Association of State and Provincial Psychology Boards (ASPPB) is a good source for information on this topic.
Should I Get a Ph.D. or a Psy.D.?
The Ph.D. and Psy.D. degrees differ in a variety of ways . Students should consider each option carefully before choosing a program.
Ph.D. in psychology programs take between five to seven years to complete, and often include one year-long internship. These programs sometimes admit fewer students, as they tend to offer more funding opportunities.
Ph.D. programs place a stronger emphasis on research, including more coursework in research methods and statistics, and more research-based opportunities during the program. Graduates may pursue careers in research or academia.
The Psy.D. is a doctor of psychology degree instead of a doctor of philosophy degree. Psy.D. programs take between four and five years to complete, including an internship year. These programs are tailored more towards clinical practice, placing less of an emphasis on research. This track may particularly benefit students who wish to work directly with clients in clinical settings.
Both degrees prepare candidates to seek licensure as clinical psychologists. However, Ph.D. programs may best suit individuals who wish to conduct research or teach in colleges and universities after graduating.
What Should I Expect From a Doctorate Degree in Psychology Program?
Degree completion specifics.
Number of Required Credits: 60-125
Typical Length of Program: 5-7 years
Culminating Experience Project/Paper/Exam: Yes
Practicums/Internships: Yes
Core Concepts
While you will expand your skills in each of these areas while earning your psychology Ph.D., programs expect you to have a solid understanding of these areas from your previous education and work or fieldwork experience.
Developmental Psychology
This topic explores the biological, intellectual, and cognitive foundations of behavior.
Assessment, Statistics and Research Techniques
Research is a major component of psychology. Students pursuing a Ph.D. in psychology should know how to effectively and efficiently gather pertinent information.
Multicultural Consistencies
These studies explore some commonly addressed issues for people of all ages, ethnicities, and socioeconomic circumstances.
Dissertation Research
Almost every Ph.D. and Psy.D. in psychology program requires candidates to create and present a dissertation. Many courses prepare students to create, catalog, and share this vital work.
Ethics and Legal Issues in Psychology
More detailed than bachelor's or master's coursework in the same vein, Ph.D. in psychology students explore the important legal responsibilities and concerns commonly associated with their particular field of study.
Concentrations
Doctorate psychology students often concentrate their studies in a particular clinical or academic discipline. Immersion in these topics solidifies existing knowledge and offers the chance to work side-by-side with other psychology professionals in the candidate's area of interest. Some popular concentrations include:
Behavioral Neuroscience
This subfield explores how human brain systems engage in perception, human error, decision-making, movement, and cognition.
Clinical Psychology
Students gather the data necessary to understand emotional, cognitive, behavioral, and interpersonal functions in adults and children.
Abnormal Psychological Disorders
In this subfield, students learn to evaluate, manage, and offer empathetic care to people living with ongoing psychological disorders and trauma.
Human Growth and Development
This research track investigates how the human mind evolves and devolves across the lifespan, paying special attention to behaviors, aptitudes, and at-risk behaviors.
Developmental
This focus area is ideal for those who wish to learn skills of value in careers such as teaching, intervention, and research. A developmental psychology specialty explores cognitive/socio-emotional development and developmental psychopathology.
What Kinds of Psychology Careers Can I Pursue With a Doctorate Degree in Psychology?
Most graduates from psychology Psy.D. or Ph.D. programs work as licensed psychologists or in academic settings as researchers and professors. However, there are other careers available in government or corporate roles, or as a consultant.
Psy.D and Ph.D. Career Options
Clinical psychologist.
Clinical psychologists diagnose patients and prescribe treatment for psychological disorders. They often specialize in a particular approach such as cognitive-behavioral therapy or behavioral therapy, or in a particular type of patient or condition, such as adolescents or eating disorders.
They differ from counseling psychologists, who emphasize helping patients with specific issues rather than a disorder. The average annual salary, according to the BLS , is $102,740.
Industrial-Organizational Psychologist
Industrial-organizational psychologists or human resource managers apply psychology to improve organizational performance in corporations. They provide guidance on organizational culture, leadership development, motivation, and other issues related to productivity. This is one of the higher-paid specialties, according to the BLS , with an average annual salary of $144,610.
Postsecondary Clinical Psychology Educator
Postsecondary clinical psychology educators include college and university professors and other faculty and staff. While the BLS-reported annual salary of $88,470 is lower than other specialties, many professors are eligible for tenure. Administrations expect educators to both teach and publish; the balance will vary by school and position.
Forensic Psychologist
Forensic psychologists work in the legal or justice system in a number of roles. They may work as part of criminal investigative teams, as consultants for criminal law firms, or as part of the correctional system. While many are licensed psychologists, some have a master's rather than a psychology doctorate. The annual salary, according to September 2023 Payscale data , is $72,420.
Educational Psychologist
Educational psychologists apply psychology to improve school and educational performance. School psychologists primarily work with students and families, while educational psychologists focus more on improving the schools' and teachers' overall teaching capacity. According to the BLS , the average annual salary is $87,550.
Research Psychologist
Research psychologists conduct psychological research in corporate, nonprofit, or government research settings. Their work may include user experience design, nonprofit or government program monitoring and evaluation, or research on ways to improve military performance and morale. According to Salary.com , the average annual salary is $79,450.
Page last reviewed November 7, 2022. This page's information — not including school descriptions — was reviewed by an independent third party compensated for their time by Psychology.org.
Latest Posts
Discover online programs by specialty.
Find the psychology program that best fits your career plans and budget.
Other Doctorates in Psychology
Doctorate of Counseling Psychology (PsyD)
Doctorate in Industrial-Organizational Psychology (PsyD)
PsyD in General Psychology
PhD vs. PsyD
Online Degrees in Psychology
PhD in General Psychology
About the PhD in General Psychology
Degree type:, total credits:, aid eligible:.
General psychologists help all types of people overcome many different mental health challenges. While it's possible to specialize in certain patient populations or conditions, a PhD in general psychology can give you the knowledge you need to use research or treatment to impact patients across a wide range of demographics and situations.
Interested in getting an education that can help you improve the lives of those struggling with mental health concerns? Keep reading to learn about the curriculum, costs, and employment opportunities related to a PhD in general psychology.
What Is a PhD in General Psychology?
A general psychology PhD is a terminal degree, or the highest degree available, in the field. The degree focuses on developing a broad base of knowledge, strong research and critical thinking skills, and analytical expertise across many subfields of psychology.
PsyD vs. PhD degrees
There are 2 options for earning a doctoral degree in general psychology. You can earn either a Doctor of Philosophy (PhD) or Doctor of Psychology (PsyD) degree. While both a PhD and PsyD will prepare you to work in many of the same roles, there are some key differences in program curriculum.
A PsyD program focuses more on applying existing knowledge to clinical settings and interactions with clients. In contrast, a PhD program is focused more on studying trends in the profession and producing new knowledge through research.
If your goal is to assess and treat patients with psychotherapy techniques, a PsyD may be the best choice for you. If you want to investigate psychological theory or work in academia—with or without a career in private practice—a PhD may be a better option.
Who are PhDs in psychology intended for?
PhDs in psychology are intended for students who want to work in research, academia, or administration. The degree's emphasis on research and analysis is a good fit if you're interested in a career as a university professor, researcher, consultant, or program director. A psychology PhD is also appropriate for private practitioners who have an interest in teaching or research since the degree meets qualifications for most state licenses and specialty certifications.
Careers with a PhD in Psychology
A PhD in general psychology can qualify you for many types of careers. This degree can lead you to positions in government agencies, corporations, universities, healthcare organizations, and private practice. While this list is by no means comprehensive, the following roles are just some of the careers you may find with a PhD.
Clinical psychologist
While a PhD emphasizes research, the degree still allows you to earn the education you need to get a psychology license and work in private practice. A clinical psychologist works with clients to help them manage challenges posed by physical, mental, or behavioral issues. Many PhD clinical psychologists maintain a private practice, while also pursuing research and/or teaching endeavors.
Salary
According to the 2022 U.S. Bureau of Labor and Statistics (BLS), clinical psychologists earn a median annual salary of $90,130 .
Other requirements
To practice independently as any kind of psychologist, you'll have to earn a psychology license in your state. This usually requires having between 1,000 and 2,000 hours of postdoctoral supervised work experience and passing the Examination for Professional Practice in Psychology (EPPP) , as well as any other exams required by your state. After receiving your license and meeting specific criteria, you can apply for optional specialty certification in clinical psychology from the American Board of Professional Psychology (ABPP) . Continuing education will also be required to maintain an active license.
Educational psychologist
An educational psychologist focuses on identifying and studying the ways people learn and retain new information. Since education isn't restricted to school settings, an educational psychologist can work to improve all types of learning at all stages of life. That said, they may specialize in 1 type of patient population, such as children, adults, or individuals with specific conditions.
While the BLS doesn't record salaries for educational psychologists specifically, the median annual salary for general psychologists is $106,420 .
Other requirements
You'll need to complete a set number of hours of supervised work experience, pass the EPPP exam and any other test required by your state, and pursue continuing education once you have your license.
Organizational psychologist
An organizational psychologist applies psychological theories to organizations and the workplace. Professionals in this field use principles of individual, group, and organizational behavior to design and implement programs related to areas such as performance, training, and quality of work life.
Salary
According to the BLS, the median annual salary for organizational psychologists is $139,280 .
Other requirements
Along with the work experience, testing requirements, and continuing education required of all licensed psychologists, you can opt to earn certification in organizational and business consulting psychology from the ABPP specialty board.
Psychology professor
Colleges and universities typically require a PhD for psychology professors. Depending on your experience and interests, you can pursue programs that allow you to teach general or specialized psychology principles. Many psychology professors combine teaching with research to contribute new knowledge to the field.
Salary
Psychology educators at the postsecondary level earn a median annual salary of $76,920 .
To work as a psychology professor, you'll have to earn your teaching certification from your state's Board of Education. This typically involves completing an approved teacher preparation program and passing required exams. Certification renewal may be required every few years depending on your state's criteria.
Research psychologist
A PhD is the standard for conducting independent research in the field of psychology. Research psychologists typically work in universities, government health agencies, and private research organizations. They're typically required to publish their findings in peer-reviewed journals and give presentations at psychology conferences to maintain their positions.
While the BLS doesn't track salaries specifically for research psychologists, you may expect to earn around the same as a psychology professor. However, salaries can vary greatly depending on the exact setting in which you work.
As with all other psychologists, you'll need to meet the national and state-specific requirements for earning your license.
Admission Requirements Before Starting a PhD in General Psychology
PhD admission requirements vary by program and school. Most students begin the program with a master's degree in psychology or an advanced degree in a closely related field. Getting into a leading PhD program can be competitive and most base their admissions on a holistic assessment of the following:
Academic and professional letters of recommendation
Academic writing samples
Official academic transcripts
1-on-1 interview
Proof of internship or professional experience
Responses to admission essays
Do you need to take the GRE or other standardized tests?
Achieving a specific score on the GRE is a requirement for admission to many general psychology PhD programs, though some don't require this or any other standardized test. You'll need to check with your program of choice for specific requirements.
GRE scores for the most competitive psychology graduate programs average around 160 out of 170 on both the Verbal and Quantitative sections, and about a 5 out of 6 on Analytical Writing. Some PhD programs may also require the GRE Psychology subject test for admission. Schools that do require the GRE or another standardized test typically only accept scores received within the previous 5 years of your application date.
Can you get in without a master's degree?
Some general psychology PhD programs accept students without a master's, but you'll need at least a bachelor's degree for admission. Programs that don't require a master's are often called dual or joint-degree programs.
They're configured so that you earn a master's degree after accruing a set number of credits in the PhD curriculum. These may take longer than other PsyD programs , but they can ultimately save you time and money overall as your credits are being counted toward 2 degrees simultaneously.
Can you get in if your master's isn't in psychology?
Many programs allow students to enter without a master's specifically in the field, though you'll probably have to complete prerequisites in psychology, human development, or statistics before beginning any PhD coursework.
Can you apply credits from a master's degree?
Some programs allow you to apply credits from a master's degree, though it's usually contingent on whether the credits are applicable to the program's coursework. In addition, most schools only accept transfer credits from an institution approved by the American Psychological Association's (APA) Commission on Accreditation .      
How Long Does It Take to Get a PhD in Psychology?
Your PhD in psychology can take between 4 and 8 years to complete, with about 4–6 years being the average. For APA accreditation, programs must provide at least 3 full-time academic years and a 1-year internship. The number of credits required for graduation varies significantly by program, with the average being between 60 and 90 semester credits or the quarter equivalent.
Your time to completion is also determined by the structure of your program, your dissertation subject, and whether you attend full- or part-time. If you're earning a master's degree concurrent with your PhD, you can expect your program to take at least 5 years to complete. Some programs limit the amount of time you have to finish your degree to between 7 and 8 years.
The PhD in Psychology Curriculum
The PhD in general psychology curriculum emphasizes research, teaching, and leadership in the field. The coursework is intended to provide students with the unique perspective of a scientist-practitioner. Most PhD in psychology programs require a dissertation, which count toward a set number of credits.
What courses are involved?
Common classes in general psychology PhD programs include coursework in:
Foundations of theory and practice of psychology
Qualitative analysis and design Advanced inferential statistics
Program evaluation
Quantitative analysis and design
Research theory, design, and methods
Teaching of psychology
Professional ethics, law, and psychology
Popular concentrations
A PhD in general psychology typically allows you to take courses in a broad range of popular concentrations. Depending on the number of electives you're allowed, you may be able to combine courses in more than 1 concentration to design an individualized program that meets your goals.
Specific concentrations vary by program, but popular options include:
Child and adolescent development
Consultation
Organizational
Program evaluation and measurement
Teaching and instruction
Is an internship required?
Requirements vary by school, however, APA-accredited programs must include at least a 1-year full-time or 2-year part-time internship. Even if your program doesn't require an internship, you'll need between 1,000 and 2,000 hours of postdoctoral experience to qualify for a psychologist license in your state.
Are There Online PhD Programs in Psychology?
There are 3 different structures of programs that allow you to earn a PhD in general psychology, though keep in mind that you'll most likely still be required to gain hands-on experience no matter the design of your program.
Online PhD programs let you complete most of your coursework online at your convenience. However, most online programs have an internship or research requirement that you'll have to complete in person. In addition, some states require that qualifying degrees include at least 1 year in-residence.
Classroom PhD programs provide the most comprehensive experience. By attending courses onsite, you'll be able to interact with professors and fellow students in-person. While attending school full-time isn't an option for everyone, the experience can facilitate your participation in psychology research.
Hybrid programs combine online and onsite courses. Most hybrid courses allow you to complete courses online with the requirement to attend periodic seminars or courses on campus or at regional locations. Hybrid programs incorporate the convenience of online learning with the support of regular in-person instruction and supervision.
How to Pick a Degree Program
When selecting a general psychology PhD program, look for accreditation from the APA, the Canadian Psychological Association , or another accrediting body recognized by the ABPP . Accreditation ensures that your program meets the minimum standards of quality defined by the profession, qualifies you for state licensing applications, and meets the criteria for ABPP specialty certifications.
It's also important to ensure that your institution is accredited by an institutional accrediting organization recognized by the U.S. Department of Education . Attending an accredited institution is a prerequisite for applying for federal financial aid and can ensure that your credits are accepted by other accredited institutions.
Choosing a general psychology PhD program requires comparing its structure, curriculum, and cost against your professional goals and financial resources. Consider the following:
Does the program offer courses in the specialized areas I want?
Can I take classes part-time and/or online?
Will I have to complete a dissertation?
What's the average class size?
How many students match with their first-choice internship?
What are the program's rates for graduation and employment?
How do graduates perform in exams for licensure and certification?
Are assistantships, fellowships and/or scholarships available?
Financial Aid for Psychology PhD Students
The cost for your general psychology PhD will depend on the type of institution you attend.
While the cost can be daunting at first, keep in mind that PhD students often qualify for partial to full tuition remission through research or teaching assistantships. In addition, you may qualify for reduced student housing and other benefits while working on campus in these positions.
School-sponsored fellowships and scholarships are additional sources of income. These awards may be short- or long-term and can include additional benefits and stipends.
You also may be eligible for other kinds of financial aid. Find out whether you qualify for need-based awards by submitting the Free Application for Federal Student Aid (FAFSA) . If you're eligible for aid, you also may be able to secure a part-time job in the Federal Work-Study program .
For additional financial help, look to scholarships awarded for academic achievement or other criteria. Some places to check include:
Scholarships from your program or school
Incentive programs funded by your state
Private businesses and foundations
Local and national chapters of psychology associations
Community or professional organizations
Scholarships for nontraditional students
Employer tuition reimbursement
Military or other service scholarships
Federal or private student loans
Does psychology qualify for student loan forgiveness?
Your PhD in general psychology may qualify for student loan forgiveness if you have direct federal student loans, make a minimum of 120 repayments, and have a full-time position in a nonprofit organization or government agency. Other standards can require that you work in an area where there's a shortage of psychologists.
The U.S. government funds the following loan forgiveness programs:
Federal Perkins Loan Cancellation Program
Public Service Loan Forgiveness (PSLF) Program
National Health Services Corps Loan Repayment Program
National Institutes of Health (NIH) Student Loan Repayment Program
You may also qualify for state loan forgiveness programs by meeting similar criteria for employment and repayment. Contact your state's Department of Health for details about available programs.
Social Anxiety Disorder
Bipolar Disorder
Kids Mental Health
Therapy Center
When To See a Therapist
Types of Therapy
Best Online Therapy
Best Couples Therapy
Best Family Therapy
Managing Stress
Sleep and Dreaming
Understanding Emotions
Self-Improvement
Healthy Relationships
Relationships in 2023
Student Resources
Personality Types
Verywell Mind Insights
2023 Verywell Mind 25
Mental Health in the Classroom
Editorial Process
Meet Our Review Board
Crisis Support
Getting a Ph.D. in Psychology
Kendra Cherry, MS, is a psychosocial rehabilitation specialist, psychology educator, and author of the "Everything Psychology Book."
Emily is a board-certified science editor who has worked with top digital publishing brands like Voices for Biodiversity, Study.com, GoodTherapy, Vox, and Verywell.
Verywell / Evan Polenghi
Ph.D. vs. Psy.D.
Job opportunities, earning a degree, specialty areas, alternatives.
Getting a Ph.D. in psychology can open up a whole new world of career opportunities. For many careers paths in psychology-related career paths, a doctoral degree is necessary to obtain work and certification. A Ph.D. is one option, but it is not the only educational path that's available to reach some of these goals.
A Ph.D., or doctor of philosophy, is one of the highest level degrees you can earn in the field of psychology . If you're considering pursuing a graduate degree, you might be wondering how long it takes to earn a Ph.D. in psychology . Generally, a bachelor's degree takes four years of study. While a master's degree requires an additional two to three years of study beyond the bachelor's, a doctoral degree can take between four to six years of additional graduate study after earning your bachelor's degree.
Recently, a new degree option known as the Psy.D. , or doctor of psychology, has grown in popularity as an alternative to the Ph.D. The type of degree you decide to pursue depends on a variety of factors, including your own interests and your career aspirations.
Before deciding which is right for you, research your options and decide if graduate school in psychology is even the best choice for you. Depending on your career goals, you might need to earn a master's or doctoral degree in psychology in order to practice in your chosen field. In other instances, a degree in a similar subject such as counseling or social work may be more appropriate.
A doctorate in psychology is required if you want to open your own private practice.
If you want to become a licensed psychologist, you must earn either a Ph.D. or a Psy.D. in clinical or counseling psychology.
In most cases, you will also need a doctorate if you want to teach and conduct research at the college or university level. While there are some opportunities available for people with a master's degree in various specialty fields, such as industrial-organizational psychology and health psychology , those with a doctorate will generally find higher pay, greater job demand, and more opportunity for growth.
In order to earn a Ph.D. in psychology, you need to first begin by earning your bachelor's degree. While earning your undergraduate degree in psychology can be helpful, students with bachelor's degrees in other subjects can also apply their knowledge to psychology Ph.D. programs . Some students in doctorate programs may have a master's degree in psychology , but most doctorate programs do not require it.
After you've been admitted to a graduate program, it generally takes at least four years to earn a Ph.D. and another year to complete an internship. Once these requirements have been fulfilled, you can take state and national exams to become licensed to practice psychology in the state where you wish to work.
Once you enter the graduate level of psychology, you will need to choose an area of specialization, such as clinical psychology , counseling psychology, health psychology, or cognitive psychology . The American Psychological Association (APA) accredits graduate programs in three areas: clinical, counseling, and school psychology.   If you are interested in going into one of these specialty areas, it's important to choose a school that has received accreditation through the APA.
For many students, the choice may come down to a clinical psychology program versus a counseling psychology program. There are many similarities between these two Ph.D. options, but there are important distinctions that students should consider. Clinical programs may have more of a research focus while counseling programs tend to focus more on professional practice. The path you choose will depend largely on what you plan to do after you complete your degree.
Of course, the Ph.D. in psychology is not the only graduate degree option. The Psy.D. is a doctorate degree option that you might also want to consider. While there are many similarities between these two degrees, traditional Ph.D. programs tend to be more research-oriented while Psy.D. programs are often more practice-oriented.
The Ph.D. option may be your top choice if you want to mix professional practice with teaching and research, while the Psy.D. option may be preferred if you want to open your own private psychology practice.
In the book "An Insider's Guide to Graduate Programs in Clinical and Counseling Psychology," authors John C. Norcross and Michael A. Sayette suggest that one of the key differences between the two-degree options is that the Ph.D. programs train producers of research while Psy.D. programs train consumers of research. However, professional opportunities for practice are very similar with both degree types.
Research suggests that there are few discernible differences in terms of professional recognition, employment opportunities, or clinical skills between students trained in the Ph.D. or Psy.D. models. One of the few differences is that those with a Ph.D. degree are far more likely to be employed in academic settings and medical schools.
Social work, counseling, education, and the health sciences are other graduate options that you may want to consider if you decide that a doctorate degree is not the best fit for your interests and career goals.
A Word From Verywell
If you are considering a Ph.D. in psychology, spend some time carefully researching your options and thinking about your future goals. A doctoral degree is a major commitment of time, resources, and effort, so it is worth it to take time to consider the right option for your goals. The Ph.D. in psychology can be a great choice if you are interested in being a scientist-practitioner in the field and want to combine doing research with professional practice. It's also great training if you're interested in working at a university where you would teach classes and conduct research on psychological topics.
University of Pennsylvania; School of Arts and Sciences. Information for applicants .
American Psychological Association. Doctoral degrees in psychology: How are they different, or not so different?
U.S. Department of Labor.  Psychologists . Occupational Outlook Handbook .
Norcross JC, Sayette MA. An Insider's Guide to Graduate Programs in Clinical and Counseling Psychology (2020/2021 ed.) . New York, NY: The Guilford Press; 2020.
Davis SF, Giordano PJ, Licht CA. Your Career in Psychology: Putting Your Graduate Degree to Work . John Wiley & Sons; 2012. doi:10.1002/9781444315929
US Department of Education. Bachelor's, master's, and doctor's degrees conferred by postsecondary institutions, by sex of student and discipline division: 2016-17 .
By Kendra Cherry, MSEd Kendra Cherry, MS, is a psychosocial rehabilitation specialist, psychology educator, and author of the "Everything Psychology Book."
By clicking "Accept All Cookies", you agree to the storing of cookies on your device to enhance site navigation, analyze site usage, and assist in our marketing efforts.
Psychology • November 12, 2022
PhD in Psychology: What Can You Do with This Doctorate Degree?
You've earned your bachelor's degree in psychology; now what.
Depending on your career goals and academic interests, you may choose to pursue a master's in Psychology, a PsyD, or a PhD in Psychology.
A PhD, which is a Doctor of Philosophy degree, may be earned in any number of fields wherein the doctorate program is research focused. A PhD in Psychology , therefore, is a doctorate degree for those interested in psychology research, academia, professorship, and authorship.  This degree is the highest level graduate degree in the field of psychology, and as a result trains students for a wide range of professional opportunities that represent a broad spectrum of research and practice areas.
Alternatively, a PsyD program is a good fit for individuals who are interested in research but are more practice-driven.  A PsyD in Psychology , like a PhD, is a doctorate degree, but was introduced within higher education much more recently and is not offered as widely as the PhD.  Students who desire to work with patients directly, are curious about techniques, and enjoy putting educational theory into practice may benefit from a PsyD in Psychology.
If a doctorate is not of interest, a master's in psychology will prepare matriculants for a career in behavioral health and counseling, with a lower degree of training in analytical skills and a higher emphasis on career skills.
Of the three graduate degrees we've outlined, the PhD in Psychology is considered the most prestigious degree in the field due to its long history and the broad, rigorous training required for completion.
Will a PhD in Psychology help me achieve my career goals?
If a PhD candidate is primarily interested in a career as a professional counselor, therapist, or educator , it is theoretically not necessary to pursue a degree higher than a master's in counseling, therapy, social work, etc. to achieve this objective. A master's degree can be used to enter a variety of professions without a PhD. However, several professions in the field of psychology require a PhD or will be made more easily attainable with the higher level of education awarded by a PhD. This is why it is important to carefully consider all options and get clarity around your goals as a psychologist or otherwise.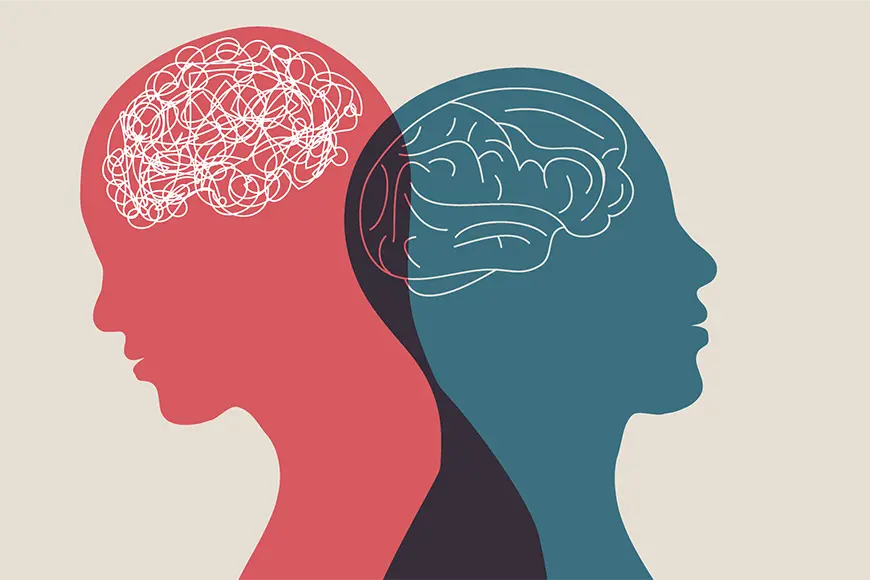 Psychologists make a positive impact in the lives of those struggling with mental health
How do I earn a PhD in Psychology?
All universities require a bachelor's degree to be accepted into a PhD program in Psychology, and will occasionally require a master's degree as well, but the criteria vary depending on the structure of the institution's programs. As an alternative, some universities offer a combined degree that merges the master's and doctoral psychology programs. In this case, the matriculant begins the program with a bachelor's degree and earns both a master's and a doctorate degree by the time they complete it.
The most important part of PhD program enrollment is the chosen concentration or area of research.  When applying, you will want to be sure your selected university offers programs in alignment with this area of interest.  Not only will your coursework focus on this topic, but this will likely be the subject of your dissertation.
The learning methods used by universities for their PhD programs are unique and depend on the institution. The majority of PhD programs in Psychology require the equivalent of 72 semester units for completion, and many of them can be finished in five years. Even within a single university, the design of the individual program largely affects how long it takes to get a PhD.
To determine the length of time you can expect to spend pursuing your PhD in Psychology, you may wish to do some independent research on the following topics:
What type of academic calendar does the college use, and how many units are needed to earn a PhD in Psychology?
Is there a set minimum number of units that must be completed each quarter or semester to complete the program?
Is there a part-time option available or is the program only full-time?
Is there a deadline for program completion?
What kinds of classes will you take in a PhD program?
At the culmination of a PhD program, a dissertation is submitted for review and defended in front of a committee of experts.  If needed, dissertation research grants and award programs are available for those studying the field of psychology from sources such as the American Psychological Association (APA) . Once approved, your manuscript may be published and you will have earned your doctoral status.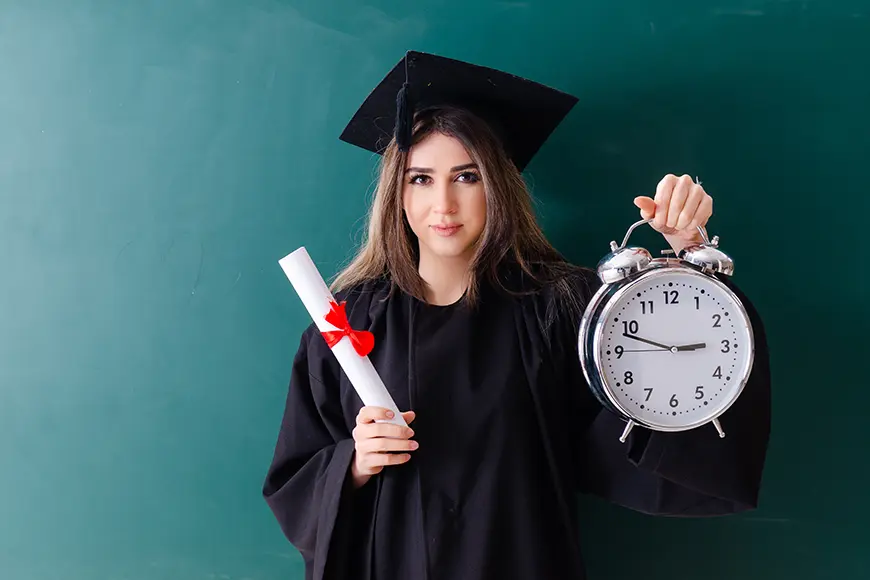 How much time will it take to earn a PhD in Psychology?
Do I need to obtain practical experience while working toward my degrees?
Meridian University recommends that graduate students majoring in psychology actively seek out and make the most of opportunities to participate in research and/or placements in various service settings during their time at university. Through this experience, students have the opportunity to determine whether this is a pursuit that they want to devote a significant portion of their lives to.
Additionally, if research is conducted with a faculty member or practical experience is obtained with a supervisor (or both), a powerful letter of recommendation may be provided by this research mentor, which is another significant benefit of practical experience.  PhD program applications will benefit from a recommendation letter written by someone who can speak to the student's work ethic, punctuality, and ability to effectively contribute to the ongoing research projects or other work being performed.
Experiences like these provided many opportunities for students majoring in psychology to gain valuable, hands-on experience outside of the classroom. These experiences can assist them in determining the kinds of things that interest them. This is essential information for students who will be looking for work immediately after graduation as well as students who will be applying to graduate schools after they have completed their undergraduate degrees. A student can write a compelling cover letter by describing what they did during their undergraduate career, what they learned about themself, and how these experiences influenced their career path.
Working in settings related to mental health can also help students who are interested in applying to graduate programs in psychology to figure out which populations (children and adolescents, adults, individuals with substance use disorders, individuals with post-traumatic stress disorder, and so on) or which settings (hospitals, clinics, schools, agencies, and so on) they might be interested in working with. For example, students may find that they are more interested in working with children and adolescents than adults. Examples of such experiences include working as a counselor at a camp, volunteering with a women's shelter, and a wide variety of other possibilities.
People Also Ask
Are people with a phd called dr.
An individual with a doctorate could refer to themselves as "doctor." However, it is important to note that having a PhD does not make the holder a medical doctor, and is not licensed to prescribe medication or medical treatments in most states within the US.
What does PhD stand for?
PhD stands for Doctor of Philosophy.
What areas of Psychology can I specialize in?
The field of Psychology is a growing professional space, with room for innovation in countless directions.  Here, we have provided some of the more common areas of specialization.
Abnormal Psychology
Behavioral Psychology
Biopsychology
Clinical Psychology
Cognitive Psychology
Comparative Psychology
Counseling Psychology
Cross-Cultural Psychology
Developmental Psychology
Educational Psychology
Experimental Psychology
Forensic Psychology
Health Psychology
Industrial-Organizational Psychology
Personality Psychology
School Psychology
Social Psychology
Sports Psychology
Is psychology the same thing as clinical psychology?
No. Psychology, containing the suffix "-logy," which means "to study," focuses on the study of mental behaviors and psychological functions.  Clinical psychology, wherein "clinical" is defined as " based on or characterized by observable and diagnosable symptoms ," focuses on diagnosing and treating specific mental health conditions. Clinical psychology is not simply a practice in scientific theory; rather, it goes beyond that and includes work toward concrete developments within behavioral health, human behavior, and studies on the mind.  Earning a master's degree or doctorate degree in psychology awards the title of psychologist and allows the holder to practice clinical psychology.
What exactly is meant by the term "human behavior"?
Human behavior, in the context of psychology, refers to the fact that the ways in which humans interact run the gamut from physical to mental to emotional behavior. This concept encompasses all aspects of human interaction. In addition, different aspects of a person's life, such as their environment and their genes, can have an impact on their behavior.
Interested in learning more about the programs at Meridian?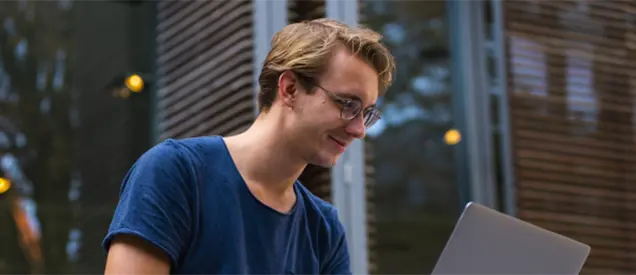 Public Programs
System Status
Consumer Information
Privacy Policy
+1 (833) 256-2295
San Francisco Bay Area Center
47 Sixth Street Petaluma, California 94952 +1 (707) 765-1836
Los Angeles: Water Garden Campus
2450 Colorado Avenue Santa Monica, California 90404 +1 (310) 876-2001
Athens Center
Ermou 56 Athens 10563, Greece +30 21 1199 0060
Berlin Center
Greifswalder Strasse 226 10405 Berlin, Germany +49 30 16637734
Johannesburg Center
Atrium on 5th 9th Floor 5th St, Johannesburg, 2196, South Africa +27 31 822 9032
Shanghai Center
501 Middle Yincheng Road 29/F, Shanghai Tower Shanghai 200120, China +86 10 5940 7141
Copyright © 1993- 2023 , Meridian University
Skip to content

What is a PhD in Psychology and Should You Get One?
Deciding if the field of psychology is a good fit for your graduate education can be confusing and overwhelming. To start, the career field is VAST. There are so many subfields in psychology and each requires unique specialization in order to become a licensed professional in that field. A graduate degree in "psychology" doesn't really exist. Rather, you get a graduate degree in clinical psychology, industry psychology, social psychology, quantitative psychology, behavioral neuroscience, and so on. Keep in mind, someone who is educated in one area of psychology cannot always do a job in another, and because of that, it can be hard to figure out the right education for what you want to do. As someone who is currently a PhD student in a psychology program, I'm here to help answer all your questions related to what a PhD in psychology actually looks like, and help you decide if it is the right choice for you.
What Is a PhD in Psychology?
A PhD in psychology is the highest level of education offered in a specialized field of psychology. The majority of careers in psychology require a PhD or PsyD, but there are some careers that can be done with a specialized master's or EdS degree (e.g. applied behavior analysis, school psychologist, etc.).
A PhD or PsyD can prepare you for a wider variety of roles in the field of psychology (e.g. academic, client-based, research/lab based, etc.) and it often leads to higher paying positions: anywhere from $55k to $150k per year based on specialization and location.
Wait, What Is a PsyD and How Does It Compare to a PhD?
Both a PhD and a PsyD are doctoral level degrees . The difference between degrees comes down to your priorities in your education and career. See the table below to compare degree types.
Should I Apply for a Psychology PhD/PsyD or Should I Apply for a Master's/EdS?
This depends entirely on the career you want to pursue. Practicing psychologist roles will require doctoral degrees and any careers in research and academics require, specifically, a PhD degree. That said, there are a lot of careers that do not require training beyond a master's or EdS degree. Do your research on what jobs you want to be able to do with the education you receive before applying to any programs.
Additionally, you will need to factor into your decision the time commitment involved with a psychology doctoral program. They take longer to complete, are almost always full-time and in-person programs, require a year-long internship as well as a dissertation (PhD and some PsyD), and often have extensive additional time requirements outside of coursework. If that does not sound feasible for you, consider finding an alternative career path or waiting until that commitment is feasible.
One thing to note is there are careers in the mental health field that fall outside of the psychology field and do not require doctoral degrees. Jobs like a counselor, therapist, or a social worker only require a master's for licensure and have online program options. If you just want a career where you help counsel people in tough situations, choosing one of those pathways instead of a psychologist pathway could save you a lot of time and money.
What Prior Experience or Education Do I Need to Apply for a PhD/PsyD Program?
It entirely depends on the program for which you are applying. Some programs will require you to have a master's degree. Some offer combined master's and PhD/PsyD programs where an undergraduate degree is sufficient for admissions. Some require a certain amount of research experience while others expect you to have work experience in some field related to the subfield you will be entering. Be sure to do your due diligence while researching any program requirements before applying, and if you have any questions about the program prerequisites, always ask!
What Steps Should I Take Before I Apply for a Doctoral Program in Psychology?
Step 1: decide on a subfield of psychology.
If you decide you want to be a psychologist of some kind, you first have to decide what specialization you want for your doctorate. This career guide from The American Psychology Association (APA) is a great place to start when choosing a subfield and career path in psychology.
For me, I knew I wanted to pursue my doctorate in the science of learning, and I wanted a career where I could impact decisions being made in educational institutions. When looking into psychology programs, something like health psychology or clinical psychology would not make sense with my aspirations. A better fit for me was educational and school psychology. Do not fall into the trap of just applying for clinical psychology programs if you want to be a psychologist. Clinical psychology programs are incredibly competitive and may not actually meet your education and career goals. Research all types of specializations offered in psychology to find the right fit for your interests.
Side note, to become a psychiatrist, you will need to be accepted into medical school and follow their unique admission requirements. In this article, we are only discussing education and training for psychologist careers.
STEP 2: Research Licensure Requirements
Once you have chosen a specialization that makes sense for you and your goals, it is paramount that you research licensing requirements before applying for graduate programs. You may be required to attend a university program that is APA accredited and some states may not accept licensing from other states or recognize the subfield you got your degree in. Research licensure THOROUGHLY before applying to graduate programs. The last thing you want is to spend 5-8 years pursuing a doctorate and not be able to get licensed for the job you want to do. For state licensing information, the ASPPB website is a great starting point.
STEP 3: Find University Programs For You
The final step before applying is finding the programs that can give you the education and training you need. University psychology departments only offer specialization if they have specialized faculty in that area, so you may have to do some broad searches across the country to find the right program for you. This means that to get the education you need, you may need to be open to moving where it is offered ( don't forget about researching licensing issues! ) and you may need to be open to applying to only a few programs . I ended up applying for five programs in four different states, none of which were my state of residency.
There are so many factors to consider when deciding if a graduate education in psychology is right for you. I spent a lot of my time researching and considering my options before finally deciding to apply. Thankfully, all of my preparation benefited me when it came down to interview time, and I could easily answer their big question: "why do you want to pursue a PhD in educational and school psychology from our university?" This early stage will feel stressful and confusing at times, but, as long as you do your research and know what you want, you will find the right degree and the right program for you.
Kelsey is an admissions instructor at Magoosh. She graduated from Utah State University with a B.S. in English, history, and psychology education. Upon graduation, she worked in a middle school in Wyoming teaching literature and composition while also teaching her students the art of navigating adolescence. After being in the workforce for five years, she sought out Magoosh for help with GRE test preparation and admissions questions to help her pursue her goals in furthering her education, and just recently accepted to pursue her PhD in school psychology at her alma mater. She is eager to share her experience with graduate admissions and continue to help others achieve their educational goals!
View all posts
No comments yet.
Magoosh blog comment policy : To create the best experience for our readers, we will only approve comments that are relevant to the article, general enough to be helpful to other students, concise, and well-written! 😄 Due to the high volume of comments across all of our blogs, we cannot promise that all comments will receive responses from our instructors. We highly encourage students to help each other out and respond to other students' comments if you can! If you are a Premium Magoosh student and would like more personalized service from our instructors, you can use the Help tab on the Magoosh dashboard. Thanks!
Leave a Reply Click here to cancel reply.
Name (required)
Email (will not be published) (required)
This site uses Akismet to reduce spam. Learn how your comment data is processed .
Bahasa Indonesia
English (Australia)
English (Canada)
English (New Zealand)
English (Nigeria)
English (South Africa)
English (UK)
English (US)
Español (Argentina)
Español (Colombia)
Español (España)
Español (México)
Português (Brasil)
Português (Portugal)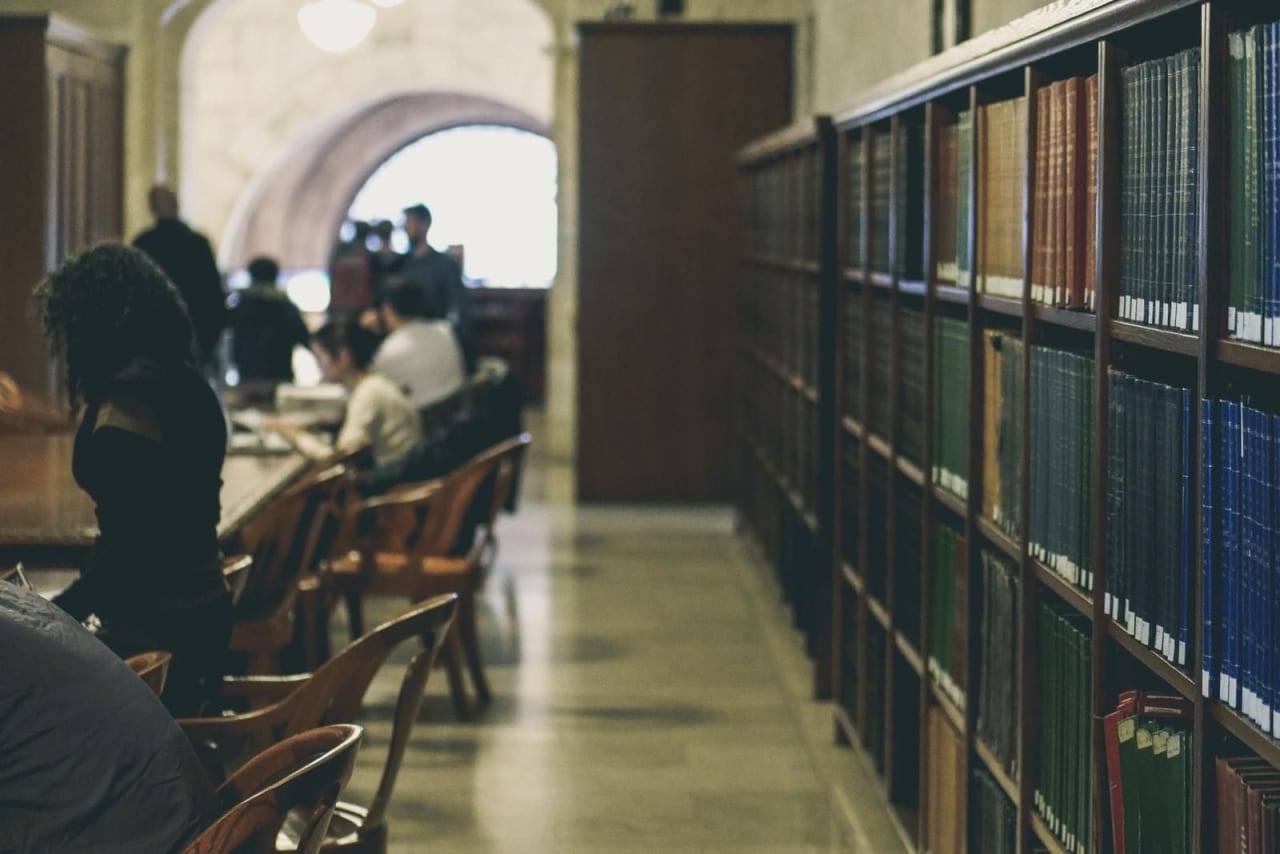 68 PhD in Psychology Programs 2023
Are you a follower of psychological research? Or do you a deep desire to contribute to the field of psychology? If you answer yes, a PhD in Psychology program could be the right fit for you.
Pursuing a PhD program enables psychology students to dive deep into specific subfields. Broadening their knowledge and expertise in their chosen field. Not only do students receive a comprehensive understanding of current theories and methodologies. But they also learn to contribute to expanding psychological research.
To apply for this PhD program, you must have a bachelor's degree or master's in psychology or a related field.
During the PhD in Psychology program, students tackle advanced coursework in psychology theory, research, and analysis. Yet, the most profound component of the PhD program is the dissertation. The aim of the dissertation is to make a significant contribution to the field of psychology.
Graduates from a Phd in Psychology program have a range of career opportunities. Most graduates find themselves in academia, research, government and private sector positions. They may work as educators, researchers, consultants, or therapists depending on their specialization.
If you too want to make a notable contribution to the field of psychology and become a leader in the industry, start exploring PhD in Psychology programs that best align with your interests today! Browse the top programs below and fill in the contact to get direct information from your preferred schools.
Mental Healthcare (68)
Health Care
Mental Healthcare
Health Care (68)
Allied Healthcare (1)
Alternative Medicine (6)
Biomedical Studies (11)
Dental Sciences (1)
Global Healthcare (11)
Health Sciences (3)
Healthcare Studies (5)
Healthcare Technology (5)
Medical Humanities (1)
Medical Studies (1)
Psychology (89)
Psychotherapy (2)
Neuroscience Studies (1)
Nursing Studies (6)
Nutritional Science (5)
Optometric Medicine (1)
Pharmaceutical Medicine (10)
Physiotherapy (4)
Speech and Language Pathology (1)
Sports and Exercise Medicine (1)
Veterinary Science (3)
Back to main category
United Kingdom (5)
Czech Republic (5)
Doctor of Education (0)
3 years (41)
2 years (3)
Full time (51)
Part time (26)
English (56)
Spanish (9)
Italian (3)
Galician (3)
Portuguese (2)
On-Campus (53)
Distance Learning (14)
Blended (7)
Doctor of Philosophy (Ph.D.) in Clinical Psychology
Selinus university of science and literature.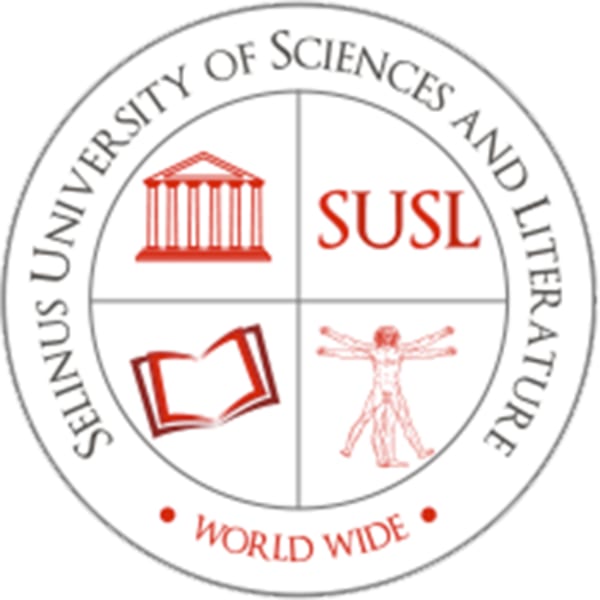 London, United Kingdom
Bologna, Italy
Full time, Part time
English, Italian
Research within this academic programme should reveal the enormous potential of clinical psychology to help individuals, groups and society. Students should prove a broad understanding of this challenging field from a clinical perspective that integrates psychology, biology and chemistry focused on the treatment of various disorders. Besides, interesting issues to discuss are the roles and responsibilities of contemporary clinical psychologists, their scientific foundations and theoretical orientations.
Compare this program
Save this program
Doctor of Philosophy (PhD) in Psychoanalysis
Psychoanalysis aims to change a person's personality through the study of the unconscious mind. Psychoanalysis was founded in the early 1890s by the Austrian neurologist Sigmund Freud.
Doctor of Philosophy (PhD) in Psychology
A Ph.D. by Research via Distance Learning is ideal for people engaged in the world of work who cannot attend a traditional university. Selinus University is a private and accredited international institution: an alternative that helps adult students around the world achieve their academic goals.
Doctor of Philosophy in Cognition and Neuroscience
The university of texas at dallas.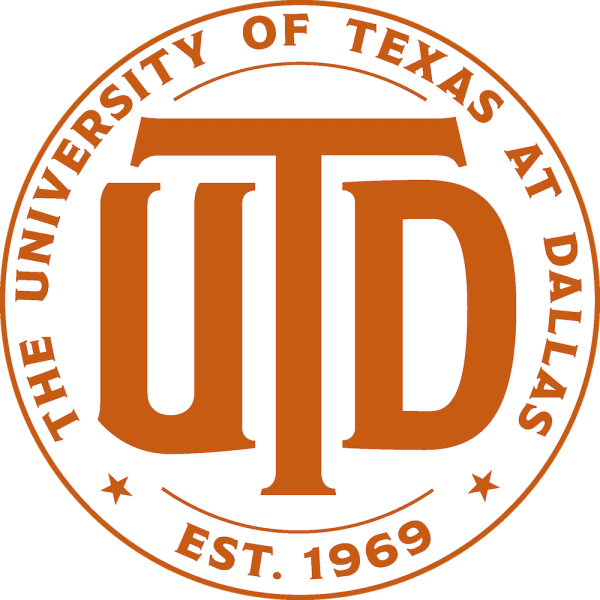 The Ph.D. program in cognition and neuroscience offers advanced study and research training for students seeking to become leading scientists and scholars in the field. Research in cognition and neuroscience encompasses all aspects of cognition, including studies of perception, memory, reasoning, decision-making, neuroplasticity, and neuro-engineering.
Doctor of Philosophy in Psychology
Sunway university.
The Doctor of Philosophy in Psychology degree is a research higher degree. This research postgraduate program equips graduates with advanced knowledge of research methods and the skills to independently conduct research in many areas of behavioral science. Students conduct original research that extends the frontiers of knowledge in a specialized area of Psychology. As a result of acquiring the abilities needed to undertake independent research graduates will also develop problem-solving and critical thinking skills that can be applied in their future learning and work environments. Completion of the program allows students to become experts who are able to facilitate and contribute to the advancement of Psychology. This is a required qualification for people who wish to go onto a career as an academic or independent researcher in Psychology.
The Ph.D. program in Psychology is an experimental psychology program that prepares students for leadership roles in research and teaching. Our program offers training in developmental, cognitive, and social/personality psychology with an emphasis on interdisciplinary research and tailored training experiences that adapt to the specific needs of each student.
Doctor of Psychology (Psy.D.) in School Psychology
Nova southeastern university.

The NSU Psy.D. in School Psychology program prepares you to serve the educational, behavioral, social, and emotional needs of students, families, teachers, and staff. Collaborate closely with top-tier faculty who have built experience at the highest levels and earned the respect of their peers nationwide.
Doctor of Psychology in Christian Counseling
St. marcos theology university.

St Marcos Theology University educational programs prepare students for religious vocations as ministers, professionals, or laypersons in the categories of ministry, counseling, theology, education, administration, music, fine arts, media communications, or social work.
Doctor of Psychology in Grief Counselling
American international theism university.

Distance Learning, On-Campus
American International Theism University has something for everyone. Now with our Accelerated Degree Programs, you can complete your Master's or Doctorate Degrees in up to three years. Each course offers six credit hours and lasts for six weeks. Let your hard work and dedication pay off by achieving your degree in half the time. Enrollment is open, and students may begin the program at any time. All courses take place in classrooms, with a faculty member that provides one-to-one mentoring. Students also have free access to our comprehensive Study Tactics and Resources Center, which offers links to subject-related websites, libraries, articles, and research assistance.
Doctorado en Psicología con especialidad en Consejería Psicológica
Universidad ana g. méndez – recinto de gurabo.

The programs' objectives are to train competent health service providers in psychology to provide assessment and counseling services both in private practice or within a mental health organization or hospital. The program's curriculum and training core were developed according to the American Psychological Association (APA) accreditation criteria and enhance the pre-required master's degree in psychology knowledge and competencies acquired in such a program.
Doctorate In General Experimental Psychology
University of texas arlington.
Our Ph.D. in experimental psychology is a mentor-based program with concentrations in the psychological sciences and health/neuroscience. We offer a master's-in-passing option for those who have a bachelor's degree and are interested in earning a master's while working toward their Ph.D. Our students have multiple opportunities to conduct original research, publish in well-known journals, submit competitive grants to prominent funding organizations, participate in national and international conferences, and obtain highly-coveted summer internships.
Doctorate in Psychology
Universidad loyola.

The Doctoral Program in Psychology at Universidad Loyola aims to present in depth the methods, processes and procedures of statistical analysis in the field of psychology with the aim of training researchers in this field of knowledge, as well as stimulating the generation and development of applied knowledge that can be transferred to society in its different expressions.
Atlantic International University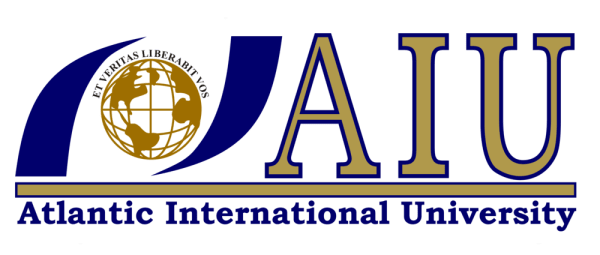 English, Portuguese, Spanish
The Doctor of Psychology (Ph.D., DPsy) goal is to prepare students for the general practice of professional clinical psychology including education and training regarding the broader social and systemic factors that contribute to human dysfunction such as poverty, oppression, and marginalization. The program will help students develop evaluation techniques and assessment, psychological foundations, remediation and intervention procedures, and program evaluation and research.
Doctorate in Work and Organizational Psychology, Legal-Forensic and Consumer and User Psychology
Universidade santiago de compostela.
Santiago de Compostela, Spain
Lugo, Spain
Spanish, Galician
This doctoral program aims to offer training and thesis of excellence in the fields of Work and Organization Psychology, Legal and Forensic Psychology and Consumer and User Psychology. Research and innovation constitute the basis for the development of this incipient area, providing researchers with specialized training with magnificent professional perspectives.
Doutoramento em Psicologia
Universidade europeia.

8 semesters
North America
Central America and Caribbean
South America
Czech Republic
United Kingdom
South Africa
Puerto Rico
Related fields of study