Frequently asked questions
Is it more expensive to get a master's or a phd.
A master's degree usually has a higher upfront cost, but it also allows you to start earning a higher salary more quickly. The exact cost depends on the country and the school: private universities usually cost more than public ones, and European degrees usually cost less than North American ones. There are limited possibilities for financial aid.
PhDs often waive tuition fees and offer a living stipend in exchange for a teaching or research assistantship. However, they take many years to complete, during which time you earn very little.
Frequently asked questions: Graduate school
In the US, most graduate school applications require you to include:
Transcripts from previous educational institutions
Standardized test scores (such as the GRE or MCAT)
A graduate resume
2–3 letters of recommendation
A statement of purpose
Some programs may ask you to write a personal statement in addition to, or instead of, a statement of purpose. You may also be asked to an interview .
Always carefully read the application instructions for the specific program you're applying to.
Most medical school programs interview candidates, as do many (though not all) leading law and business schools.
In research programs, it depends—PhDs in business usually do, while those in economics normally do not, for example.
Some schools interview everyone, while others only interview their top candidates. Look at the websites of the schools you're applying to for more information on whether they conduct interviews.
In addition to thinking about your answers for the most commonly asked grad school interview questions , you should reach out to former and current students to ask their advice on preparing and what sort of questions will be asked.
Look back through your resume and come up with anecdotes that you could use for common questions, particularly those that ask about obstacles that you overcame. If you're applying for a research program, ensure that you can talk about the previous research experience you've had.
You should also read as much research in your field as possible. Research the faculty at the schools you're applying to and read some of their papers. Come up with a few questions that you could ask them.
Graduate schools often ask questions about why you are interested in this particular program and what you will contribute.
Try to stay away from cliche answers like "this is a good program" or "I got good grades in undergrad" and focus instead on the unique strengths of the program or what you will bring to the table. Understand what the program is looking for and come up with anecdotes that demonstrate why you are a good fit for them.
Different types of programs may also focus on different questions:
Research programs will often ask what topics you'd like to research and who you would like to work with, as well as specific questions about your research background.
Medical schools are interested in your personal motivation, qualities such as integrity and empathy, and how you'd respond to common ethical dilemmas.
Business schools will focus on your past work experience and future career prospects, and may be particularly interested in any experience you have managing or working with others.
Some students apply to graduate school straight from undergrad, but it's also common to go back to school later in life. The ideal time to do so depends on various financial, personal, and career considerations . Graduate school is a big commitment, so you should apply at a time when you can devote your full attention to it.
Your career path may also determine when you should apply. In some career fields, you can easily progress without a graduate degree, while in others—such as medicine, business, and law—it's virtually impossible to move up the career ladder without a specific graduate degree.
Most graduate school applications for American graduate programs are due in December or January for a September start.
Some types of programs, especially law school, are rolling applications, meaning that the earlier you apply, the earlier you'll hear back. In this case, you should aim to apply as early as possible to maximize your chances.
Medical school follows a completely separate timeline with much earlier deadlines. If you're applying for medical school, you should speak to advisors at your university for more information.
A good starting point to aim for is about 18 months before you would start the program, or 6–9 months before the applications are due.
In the first few months of the process, research programs and study for any standardized exams you might need.
You can then begin writing your personal statements and statements of purpose , as well as contacting people to write your letters of recommendation . Ensure that you give recommenders plenty of time to complete their letters (ideally around 2–4 months).
In the US, the graduate school application process is similar whether you're applying for a master's or a PhD . Both require letters of recommendation , a statement of purpose or personal statement , a resume or CV , and transcripts. Programs in the US and Canada usually also require a certain type of standardized test—often the GRE.
Outside the US, PhD programs usually also require applicants to write a research proposal , because students are expected to begin dissertation research in the first year of their PhD.
This depends on the country. In the United States, you can generally go directly to a PhD  with only a bachelor's degree, as a master's program is included as part of the doctoral program.
Elsewhere, you generally need to graduate from a research-intensive master's degree before continuing to the PhD.
This varies by country. In the United States, PhDs usually take between 5–7 years: 2 years of coursework followed by 3–5 years of independent research work to produce a dissertation.
In the rest of the world, students normally have a master's degree before beginning the PhD, so they proceed directly to the research stage and complete a PhD in 3–5 years.
A PhD, which is short for philosophiae doctor (doctor of philosophy in Latin), is the highest university degree that can be obtained. In a PhD, students spend 3–5 years writing a dissertation , which aims to make a significant, original contribution to current knowledge.
A PhD is intended to prepare students for a career as a researcher, whether that be in academia, the public sector, or the private sector.
A master's is a 1- or 2-year graduate degree that can prepare you for a variety of careers.
All master's involve graduate-level coursework. Some are research-intensive and intend to prepare students for further study in a PhD; these usually require their students to write a master's thesis . Others focus on professional training for a specific career.
It's best to ask in person if possible, so first reach out and request a meeting to discuss your graduate school plans.
Let the potential recommender know which programs you're applying to, and ask if they feel they can provide a strong letter of recommendation . A lukewarm recommendation can be the kiss of death for an application, so make sure your letter writers are enthusiastic about recommending you and your work!
Always remember to remain polite. Your recommenders are doing you a favor by taking the time to write a letter in support of your graduate school goals.
This depends on the program that you are applying for. Generally, for professional programs like business and policy school, you should ask managers who can speak to your future leadership potential and ability to succeed in your chosen career path.
However, in other graduate programs, you should mostly ask your former professors or research supervisors to write your recommendation letters , unless you have worked in a job that corresponds closely with your chosen field (e.g., as a full-time research assistant).
Choose people who know your work well and can speak to your ability to succeed in the program that you are applying to.
Remember, it is far more important to choose someone who knows you well than someone well-known. You may have taken classes with more prominent professors, but if they haven't worked closely with you, they probably can't write you a strong letter.
The sections in your graduate school resume depend on two things: your experience, and the focus of the program you're applying to.
Always start with your education. If you have more than one degree, list the most recent one first.
The title and order of the other sections depend on what you want to emphasize. You might include things like:
Professional experience
Voluntary and extracurricular activities
Publications
Awards and honors
Skills and certifications
The resume should aim for a balance between two things: giving a snapshot of what you've done with your life so far, and showing that you're a good candidate for graduate study.
A resume is typically shorter than a CV, giving only the most relevant professional and educational highlights.
An academic CV should give full details of your education and career, including lists of publications and presentations, certifications, memberships, grants, and research projects. Because it is more comprehensive, it's acceptable for an academic CV to be many pages long.
Note that, outside of the US, resume and CV are often used interchangeably.
No, don't include your high school courses and grades. The education section should only detail your college education.
If you want to discuss aspects of high school in your graduate school application, you can include this in your personal statement .
A resume for a graduate school application is typically no more than 1–2 pages long.
Note, however, that if you are asked to submit a CV (curriculum vitae), you should give comprehensive details of all your academic experience. An academic CV can be much longer than a normal resume.
Always carefully check the instructions and adhere to any length requirements for each application.
If you're applying to multiple graduate school programs, you should tailor your personal statement to each application.
Some applications provide a prompt or question. In this case, you might have to write a new personal statement from scratch: the most important task is to respond to what you have been asked.
If there's no prompt or guidelines, you can re-use the same idea for your personal statement – but change the details wherever relevant, making sure to emphasize why you're applying to this specific program.
If the application also includes other essays, such as a statement of purpose , you might have to revise your personal statement to avoid repeating the same information.
The typical length of a personal statement for graduate school applications is between 500 and 1,000 words.
Different programs have different requirements, so always check if there's a minimum or maximum length and stick to the guidelines. If there is no recommended word count, aim for no more than 1-2 pages.
A statement of purpose is usually more formal, focusing on your academic or professional goals. It shouldn't include anything that isn't directly relevant to the application.
A personal statement can often be more creative. It might tell a story that isn't directly related to the application, but that shows something about your personality, values, and motivations.
However, both types of document have the same overall goal: to demonstrate your potential as a graduate student and s how why you're a great match for the program.
Ask our team
Want to contact us directly? No problem.  We  are always here for you.

Our team helps students graduate by offering:
A world-class citation generator
Plagiarism Checker software powered by Turnitin
Innovative Citation Checker software
Professional proofreading services
Over 300 helpful articles about academic writing, citing sources, plagiarism, and more
Scribbr specializes in editing study-related documents . We proofread:
PhD dissertations
Research proposals
Personal statements
Admission essays
Motivation letters
Reflection papers
Journal articles
Capstone projects
The Scribbr Plagiarism Checker is powered by elements of Turnitin's Similarity Checker , namely the plagiarism detection software and the Internet Archive and Premium Scholarly Publications content databases .
The Scribbr Citation Generator is developed using the open-source Citation Style Language (CSL) project and Frank Bennett's citeproc-js . It's the same technology used by dozens of other popular citation tools, including Mendeley and Zotero.
You can find all the citation styles and locales used in the Scribbr Citation Generator in our publicly accessible repository on Github .
Jump to navigation
Search form
The Graduate School
Faculty/Staff Resources
Programs of Study Browse the list of MSU Colleges, Departments, and Programs
Graduate Degree List Graduate degrees offered by Michigan State University
Research Integrity Guidelines that recognize the rights and responsibilities of researchers
Online Programs Find all relevant pre-application information for all of MSU's online and hybrid degree and certificate programs
Graduate Specializations A subdivision of a major for specialized study which is indicated after the major on official transcripts
Graduate Certificates Non-degree-granting programs to expand student knowledge and understanding about a key topic
Interdisciplinary Graduate Study Curricular and co-curricular opportunities for advanced study that crosses disciplinary boundaries
Theses and Dissertations Doctoral and Plan A document submission process
Policies and Procedures important documents relating to graduate students, mentoring, research, and teaching
Academic Programs Catalog Listing of academic programs, policies and related information
Traveling Scholar Doctoral students pursue studies at other BTAA institutions
Apply Now Graduate Departments review applicants based on their criteria and recommends admission to the Office of Admissions
International Applicants Application information specific to international students
PhD Public Data Ph.D. Program Admissions, Enrollments, Completions, Time to Degree, and Placement Data
Costs of Graduate School Tools to estimate costs involved with graduate education
Recruitment Awards Opportunities for departments to utilize recruitment funding
Readmission When enrollment is interrupted for three or more consecutive terms
Assistantships More than 3,000 assistantships are available to qualified graduate students
Fellowships Financial support to pursue graduate studies
Research Support Find funding for your research
Travel Funding Find funding to travel and present your research
External Funding Find funding outside of MSU sources
Workshops/Events Find opportunities provided by The Graduate School and others
Research Opportunities and programs for Research at MSU
Career Development Programs to help you get the career you want
Teaching Development Resources, workshops, and development opportunities to advance your preparation in teaching
Cohort Fellowship Programs Spartans are stronger together!
The Edward A. Bouchet Graduate Honor Society (BGHS) A national network society for students who have traditionally been underrepresented
Summer Research Opportunities Program (SROP) A gateway to graduate education at Big Ten Academic Alliance universities
Alliances for Graduate Education and the Professoriate (AGEP) A community that supports retention, and graduation of underrepresented doctoral students
Recruitment and Outreach Ongoing outreach activities by The Graduate School
Diversity, Equity, and Inclusion Funding Funding resources to recruit diverse students
Graduate Student Organizations MSU has over 900 registered student organizations
Grad School Office of Well-Being Collaborates with graduate students in their pursuit of their advanced degree and a well-balanced life
Housing and Living in MI MSU has an on and off-campus housing site to help find the perfect place to stay
Mental Health Support MSU has several offices and systems to provide students with the mental health support that they need
Spouse and Family Resources MSU recognizes that students with families have responsibilities that present challenges unique to this population
Health Insurance Health insurance info for graduate student assistants and students in general at MSU
Safety and Security MSU is committed to cultivating a safe and inclusive campus community characterized by a culture of safety and respect
Why Mentoring Matters To Promote Inclusive Excellence in Graduate Education at MSU
Guidelines Guidelines and tools intended to foster faculty-graduate student relationships
Toolkit A set of resources for support units, faculty and graduate students
Workshops Workshops covering important topics related to mentor professional development
About the Graduate School We support graduate students in every program at MSU
Strategic Plan Our Vision, Values, Mission, and Goals
Social Media Connect with the Graduate School!
History Advancing Graduate Education at MSU for over 25 years
Staff Directory
Driving Directions
PhD Salaries and Lifetime Earnings
PhDs employed across job sectors show impressive earning potential:
"…[T]here is strong evidence that advanced education levels continue to be associated with higher salaries. A study by the Georgetown Center on Education and the Workforce showed that across the fields examined, individuals with a graduate degree earned an average of 38.3% more than those with a bachelor's degree in the same field. The expected lifetime earnings for someone without a high school degree is $973,000; with a high school diploma, $1.3 million; with a bachelor's degree, $2.3 million; with a master's degree, $2.7 million; and with a doctoral degree (excluding professional degrees), $3.3 million. Other data indicate that the overall unemployment rate for individuals who hold graduate degrees is far lower than for those who hold just an undergraduate degree." - Pathways Through Graduate School and Into Careers , Council of Graduate Schools (CGS) and Educational Testing Service (ETS), pg. 3.
Average salaries by educational level and degree (data from the US Census Bureau, American Community Survey 2009-2011, courtesy of the Georgetown University Center on Education and the Workforce):
The Bureau of Labor and Statistics reports higher earnings and lower unemployment rates for doctoral degree holders in comparison to those with master's and bachelor's degrees:
According to national studies, more education translates not only to higher earnings, but also higher levels of job success and job satisfaction:
"Educational attainment – the number of years a person spends in school – strongly predicts adult earnings, and also predicts health and civic engagement. Moreover, individuals with higher levels of education appear to gain more knowledge and skills on the job than do those with lower levels of education and they are able, to some extent, to transfer what they learn across occupations." - Education for Life and Work (2012), National Research Council of the National Academies, pg. 66.
Call us: (517) 353-3220
Contact Information
Privacy Statement
Site Accessibility
Call MSU: (517) 355-1855
Visit: msu.edu
MSU is an affirmative-action, equal-opportunity employer.
Notice of Nondiscrimination
Spartans Will.
© Michigan State University
Skip to main content
Prospective Students
Current Students
Apply Apply
Follow Us

Calculating ROI: Getting Your Master's vs. PhD in Economics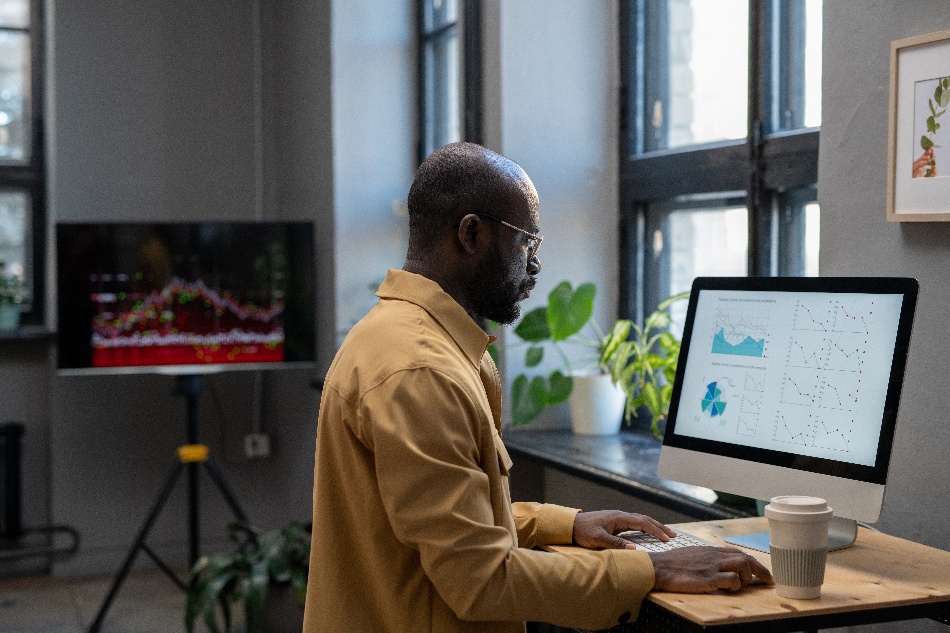 No matter what field they study, prospective graduate students should always consider the value of their degree. As a potential graduate economics student, you're likely familiar with the term return on investment or ROI — the ratio used to calculate the efficiency of an investment or compare the efficiency of several different investments.
Though there's no cut-and-dry way to determine the value of a graduate degree , there are some important numbers and factors to consider when determining which degree will be most valuable to you.
The overall ROI of any graduate degree comes down to:
the type of job you want,
the school you attend,
the degree you pursue,
your program length
and available financial assistance.
Want to know more about graduate funding opportunities at SMU? Learn how the Moody School of Graduate and Advanced Studies is reducing financial barriers to earning a graduate degree thanks to a $100 million commitment from the Moody Foundation.
PhD in Economics Salary
The most important factor to consider first is the type of job you want. Most of the time, a Master's degree opens the door to more advanced positions in the same types of jobs you can get with a Bachelor's degree. But, a PhD opens the door to jobs in the private sector, academia, government, think tanks and international organizations. Remember, on average, a PhD economist has a 34% higher salary than a Master's economist.
Next, you need to consider cost. Economics PhD students, including our SMU students, have a full tuition waiver and a stipend to cover living costs. So, the only cost is lost wages from the job you would otherwise have. On the other hand, an Economics Masters's degree takes 2 years or less but the average cost of a master's degree in the U.S. is $66,340.
You need to weigh up these costs and benefits to know the return on investment for you of pursuing an advanced degree in economics.
What Can I Do with a PhD in Economics?
Earning a PhD in Economics means you have completed the highest level of education in the discipline, thereby creating nearly unlimited opportunities for any job in a related field.
Economics PhDs specialize in areas like labor economics, macroeconomics, industrial organization, or international economics and pursue careers within that specialization. For example, institutions like the World Trade Organization (WTO) — the international trade body — the International Monetary Fund (IMF) or the World Bank might seek to hire economists who have specialized in international economics.
The Federal Reserve Bank system hires lots of PhD macroeconomists.
Government agencies like the Federal Trade Commission hire PhD economists specializing in industrial organization.
The Census Bureau hires lots of PhD economists specializing in fields like labor economics.
These complex, high-profile positions are often found in the corporate sector or government and frequently involve exploring regulatory, strategic or public policies.
In addition to jobs in government and industry, academic economists play leading roles in the development of new ideas in economics and hold faculty positions in a variety of academic settings.
Explore Economics at SMU
The Department of Economics at Southern Methodist University (SMU) is highly ranked among economics departments in the United States and offers comprehensive coverage of the major fields in modern economics. For more than 55 years the department has prepared PhD candidates for careers as economists in both academic and non-academic positions.
Ready to find out what you can do with a PhD in Economics?
Download our guide
The Economy of Everything: Why You Need a PhD in Economics, today to open new doors in your economics career.
Request more
Information.
Complete the form to reach out to us for more information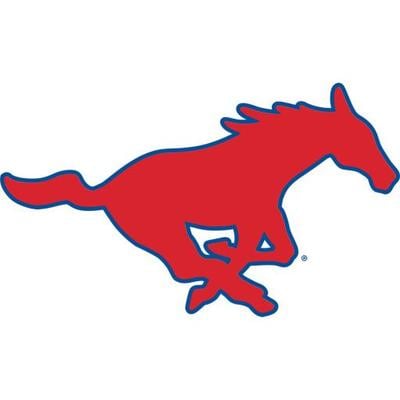 Published On
More articles, recommended articles for you, is a master's in economics worth it.
If you're contemplating a career in economics, you might be wondering if a master's degree in the...
Should You Get a Master's or PhD? Start With These 3 Questions
Whether you've been out of school for three months or three years, you may still be asking yourself...
What Can You Do With a Master's in Economics?
Are you interested in economics but wondering what you can do with a master's degree besides...
Browse articles by topic
Subscribe to.
Side Hustles
Power Players
Young Success
Save and Invest
Become Debt-Free
Land the Job
Closing the Gap
Science of Success
Pop Culture and Media
Psychology and Relationships
Health and Wellness
Real Estate
Most Popular
Related Stories
Earn The top 10 MBA programs that pay   off the most right away
Work High school shop class is back—and it's   here to fill the trade 'skills gap'
Get Ahead This in-demand job pays over $100K   and doesn't require a degree
Earn How much graduates from each   Ivy League law school earn
Become Debt-Free Three ways federal student loan   borrowers can have their debt forgiven
The master's degrees that give the biggest salary boost—up to 87% more money
In September 2020 , the National Student Clearinghouse estimated that while enrollment in undergraduate programs for associate's and bachelor's degrees fell by 9.7% compared to 2019, enrollment in master's programs increased 6%. Most recent tallies for the Spring 2021 term found that while undergraduate enrollment has decreased by 4.9% since 2020, graduate enrollment has increased by 4.6%. 
But even as master's degree enrollment has boomed, borrowers, activists and journalists have called attention to the student debt crisis — and the role that master's degrees play in the country's $1.7 trillion student debt total.
However, the cost — and benefit — of a master's degree can range significantly. 
As part of their annual Salary Survey , the National Association of Colleges and Employers recently analyzed which master's degrees created the biggest increase in earnings for graduates, known as a differential. They found that in 2021, a master's in biology creates the biggest differential, with graduates earning approximately 86.5% more after their advanced degree.
In contrast, NACE found that a master's in social work led to a 36.7% increase in earnings, on average. 
"If someone is earning a master's degree solely for earning potential purposes, I would take a look at that particular career trajectory to understand if the payoff is there," says Shawn VanDerziel, executive director at NACE. "And to understand if the differential and starting salary is worth it."
The cost of a master's degree
EducationData.org estimates that the cost of a master's degree typically ranges between $30,000 and $120,000 depending on the school, major and length of the program. For instance, a master's degree in education typically costs $55,200, a master's degree in arts typically costs $72,800 and a master's degree in science typically costs $62,300. According to the College Board's 2020 Trends in College Pricing Report , the average cost of one year of a master's program (including tuition, fees, room and board) is roughly $19,630 for in-state students at public institutions and $42,030 at private non-profit institutions. 
And recently, high-cost programs that saddle graduates with large amounts of student debt without preparing them for profitable professions have come under scrutiny.
In one instance, The Wall Street Journal highlighted how recent graduates of Columbia University's film program with federal student loans owed $181,000, on average, however, two years after earning their master's degrees, half were making less than $30,000 a year.
The benefits of a master's degree
To be sure, earning a master's degree has historically been tied to higher earnings. 
According to the Bureau of Labor Statistics , those with just a high school degree earn $746 per week on average while college graduates earn closer to 1,248 per week, and workers with master's degrees earn nearly $1,500 per week. 
And workers with advanced degrees have been significantly less impacted by the economic fallout caused by the pandemic. Pew Research Center found that since the pandemic began, highly educated workers are significantly less likely to have lost health insurance or to have struggled to pay bills. And federal reserve data indicates the unemployment rate is two times higher for high school graduates than it is for those with a master's degree . 
But still, there is a range in how big this benefit is, depending on the type of master's program.
For instance, National Center for Education Statistics data suggest that at the master's degree level, the greatest numbers of degrees were conferred in the fields of business and education: two fields with very different earning potentials and with very different student demographics, especially when it comes to gender.
While women make up approximately 39% of MBA candidates , they make up closer to 77% of those earning a master's in education.
"Especially for men, graduate degrees bring a huge increase in earnings, that's less true for women," Anthony Carnevale, economist, professor and director of the Georgetown University Center on Education and the Workforce, previously told CNBC Make It . The example that Carnavale gave to explain why women with master's degrees tend to earn less is that they are more likely to earn degrees in lower-earning fields like education and social work. 
However, research has shown that women, and especially Black women, often need to earn an additional degree in order to increase their earnings.
"African-American women with a graduate degree still earn less than white men with just a college degree," Persis Yu, director of the National Consumer Law Center's Student Loan Borrower Assistance Project previously told CNBC Make It. "Because of the way that the labor market is set up, women, people of color, and then especially women of color, really need to get that credential in order to compete in the labor market."
In this way, potential students must balance several considerations at once, including their passions, personal circumstances and financial forecasts.
VanDerziel adds that individuals also need to weigh if they will need to earn a master's degree in order to enter their field of choice as well as any lifelong earning potential that may not be captured in starting salary statistics. 
"You always have to take into consideration your career in totality," he says. "Not all master's degrees are as fruitful in terms of earnings differential. But you also don't know how the market is going to fluctuate from year to year. Employers may be willing to pay a premium now, but that might not be the case five years from now.
"We just don't know."
Don't miss:
College graduate starting salaries are at an all-time high—and these 10 majors earn the most
Student loan borrowers from these states owe the most on average
In 2020, top CEOs earned 351 times more than the typical worker

Tips for Online Students , Tips for Students
Master's vs PhD — These are the Main Differences
The consideration between earning a master's vs PhD is not always an easy choice. While many careers and personal aspirations may be complete with just an undergraduate degree (Associate's or Bachelor's), a lot of people continue their higher education to obtain graduate degrees. These include a master's and/or a PhD.
Neither a master's degree nor a PhD is considered to be a walk in the park. Therefore, it's useful to understand why you would earn either and then decide how far to go.
Photo by  Good Free Photos  on  Unsplash
Definitions: master's vs phd.
Bost a master's and PhD are defined as postgraduate degrees, but they require different commitments and styles of learning.
1. Master's Degree:
Mostly all master's degrees will require the completion of an undergraduate bachelor's degree to enroll. They generally all share the same common requirement for a thesis or dissertation to graduate.
Earning a master's degree through a taught program will result in the completion of a Master of Art (MA), Master of Science (MS), or Master of Philosophy (MPhil). For those who earn their master's degree through research, they will earn a Master of Research (Mre), in a tailored field of study. There are also degree-specific master's programs like Master of Business Administration (MBA) and Master of Education (M.Ed).
After earning a master's degree, the next step is a PhD, which entails both working and performing research at an institution. A PhD is an abbreviation for "Doctor of Philosophy." It is the highest academic degree one can achieve. As such, it is a time-consuming pursuit that requires a lot of studying and research.
You may be wondering, "Do you need a master's to get a PhD?"
Technically, the answer is not always. Some students skip a master's and go straight for their PhD, but they may lack research experience. While it could save money, the transition between a bachelor's and a PhD is incredibly sharp. It may be harder to complete a PhD without the experience from a master's.
Yet, some institutions may allow for the possibility to earn both your master's and PhD in conjunction with one another. This will alleviate the transition between skipping a master's and going straight to earning a PhD.
Should You Get a Master's or PhD?
There are many considerations to factor when deciding between a master's of PhD. For starters, it's useful to consider the amount of time it will take, the cost, and the benefits and disadvantages of each. It is also of utmost importance to explore your own personal goals and reasons for wanting a graduate degree.
If your desired career of choice requires a PhD, like becoming a university professor, then you have your answer. If you want to start a business and benefit by networking while in school, a Master of Business Administration (MBA) could be a good idea. Consider what you want to pursue as a career and find out the requirements first.
Another useful thing to note is that a master's degree can be used for a shift in careers. For example, if you attended college and earned a bachelor's degree in humanities, but now you want to pursue science, you can still earn your master's degree in a scientific discipline. On the other hand, a PhD is tailored to your field of study and specialty, so it will require that you are sure of your direction when you first earn your master's degree.
Length of Time
A typical master's degree program takes about two years full-time. However, there are accelerated programs that can be completed in just a year or so.
A PhD, in general, requires five to six years of studying, teaching, and research. However, it may even take some students up to eight or nine years to graduate. With this significant investment in time, it's necessary to know if a PhD is right for you before starting.
The cost of both programs varies by institution and enrollment status of part-time versus full-time. However, since a PhD takes longer to complete, it will end up costing more. With that said, if you look into your return on investment, a PhD could end up yielding a higher salary, and therefore end up "costing less."
Additionally, there is also the possibility of being paid to complete your PhD. Some students may receive an academic stipend, a university fellowship or apprenticeship or a reduced fee to earn their PhD while completing research (or teaching) at an institution. It's also possible to get financial aid through a scholarship or grant.
As tuition rates continue to rise, it's useful to look into alternative institutions for affordable education. For example, the University of the People offers a tuition-free master's program in Business Administration and Education. This means you can study 100% online and graduate for less than the cost of most programs.
Weighing the Benefits
When comparing the two degree types, here are some benefits of each:
Career-oriented
Can open the door for more job opportunities
Costs less than a PhD
Takes less time than a PhD
Helps you stand out from those with only an undergraduate degree
You can perform research in your field of choice
You become an expert in your field
The prefix Dr. is added to your name
You can teach in academia at the highest level
Required Commitment and Reasons to Pursue
Both a master's and a PhD require a huge amount of hard work and utter commitment. You must be dedicated and motivated to complete either degree. Since most careers only may require a bachelor's degree, having a master's or PhD will set you apart from the competition. However, this should not be the sole reason to pursue either.
You may be wondering why would you earn either degree. Here's a look at some motivational factors:
Reasons to Study for a Master's
Your career requires it (see next section)
You want to advance your subject knowledge
You want to experience graduate school and network with peers
Reasons to Study for a PhD
You want to contribute new research to your field of choice
Your career requires a PhD
You want to earn the title of Dr.
Photo by  Online Marketing  on  Unsplash
Required degrees by career.
Most people are motivated to pursue higher education because their desired careers require they do so. Here, we will break down those fields that require the completion of a master's degree as it's high on the list of reasons why to get one.
Education Administration: To work as an administrator in an educational institution, you need to hold an advanced degree. A Master's in Education (M.Ed) will provide you with the necessary knowledge and required skills to succeed in the field.
Executive Level Business: A Master's in Business (MBA) will not only place you ahead of the competition to land high-level positions in the field of business, but it can also be the jumping off point for becoming your own boss.
Environmental Science: With issues in climate change and technological advancement, careers in Environmental Science are growing. As with most scientific careers, it requires a master's degree where you will learn Applied Ecology, Environmental Policy, Environmental Chemistry, and more.
Mental Health: To become a licensed practitioner and assist in mental health counseling, you will continue your education through a master's degree in the field.
Physical Therapy: Employers of physical therapists often prefer them to obtain a master's degree in the discipline as the field is highly specialized.
Of course, some careers require a PhD. These careers are easy to spot because they have the prefix Dr. in front of them or the suffix like J.D. (Juris Doctor). To become a lawyer, doctor of medicine, veterinary medicine or psychologist/psychiatrist, you must obtain a PhD in the respective field.
Salary Differences Between Master's and Ph.D. Graduates
According to a study performed by the Georgetown University Center on Education and the Workforce , the overall evidence shows that the higher the degree you have, the higher your salary potential. However, the differences vary by subject level and field.
In general, the expected lifetime earnings of those with each degree level is as follows:
High School Diploma: $973,000
Bachelor's Degree: $1.3 million
Master's Degree: $2.7 million
Doctorate Degree: $3.3 million
The Bottom Line
Aside from the financial cost and length of time, the opportunity to earn a master's and a doctorate degree can offer several benefits.
However, it is an undertaking that requires a lot of dedication and motivation on behalf of the student. As such, it's important to perform research on your desired career's requirements, as well as your personal interest in pursuing either a Phd vs master's.
Related Articles
Privacy overview.
Stack Exchange Network
Stack Exchange network consists of 183 Q&A communities including Stack Overflow , the largest, most trusted online community for developers to learn, share their knowledge, and build their careers.
Software Engineering Stack Exchange is a question and answer site for professionals, academics, and students working within the systems development life cycle. It only takes a minute to sign up.
Q&A for work
Connect and share knowledge within a single location that is structured and easy to search.
Masters vs. PhD - long [closed]
I'm 21 years old and a first year master's computer science student. Whether or not to continue with my PhD has been plaguing me for the past few months. I can't stop thinking about it and am extremely torn on the issue. I have read http://www.cs.unc.edu/~azuma/hitch4.html and many, many other masters vs phd articles on the web. Unfortunately, I have not yet come to a conclusion.
I was hoping that I could post my ideas about the issue on here in hopes to 1) get some extra insight on the issue and 2) make sure that I am correct in my assumptions. Hopefully people who have experience in the respective fields can tell me if I am wrong so I don't make my decision based on false ideas.
Okay, to get this topic out of the way - money. Money isn't the most important thing to me, but it is still important. It's always been a goal of mine to make 6 figures, but I realize that will probably take me a long time with either path. According to most online salary calculating sites, the average starting salary for a software engineer is ~60-70k. The PhD program here is 5 years, so that's about 300k I am missing out on by not going into the workforce with a masters. I have only ever had ~1k at one time in my life so 300k is something I don't think I can accurately imagine. I know that I wouldn't have all of that at once obviously, but knowing I would be earning that is kinda crazy to me. I feel like I would be living quite comfortably by the time I'm 30 years old (but risk being too content too soon). I would definitely love to have at least a few years of my 20s to spend with that kind of money before I have a family to spend it all on. I haven't grown up very financially stable so it would be so nice to just spend some money…get a nice car, buy a new guitar or two, eat some good food, and just be financially comfortable. I have always felt like I deserved to make good money in my life, even as a kid growing up, and I just want to have it be a reality. I know that either path I take will make good money by the time I'm ~40-45 years old, but I guess I'm just sick of not making money and am getting impatient about it.
However, a big idea pushing me towards a PhD is that I feel the masters path would give me a feeling of selling out if I have the capability to solve real questions in the computer science world. (pretty straight-forward - not much to elaborate on, but this is a big deal)
Now onto other aspects of the decision.
I originally got into computer science because of programming. I started in high school and knew very soon that it was what I wanted to do for a career. I feel like getting a masters and being a software engineer in the industry gives me much more time to program in my career. In research, I feel like I would spend more time reading, writing, trying to get grant money, etc than I would coding.
A guy I work with in the lab just recently published a paper. He showed it to me and I was shocked by it. The first two pages was littered with equations and formulas. Then the next page or so was followed by more equations and formulas that he derived from the previous ones. That was his work - breaking down and creating all of these formulas for robotic arm movement. And whenever I read computer science papers, they all seem to follow this pattern. I always pictured myself coding all day long…not proving equations and things of that nature. I know that's only one part of computer science research, but that part bores me.
A couple cons on each side -
Phd - I don't really enjoy writing or feel like I'm that great at technical writing. Whenever I'm in groups to make something, I'm always the one who does the large majority of the work and then give it to my team members to write up a report. Presenting is different though - I don't mind presenting at all as long as I have a good grasp on what I am presenting. But writing papers seems like such a chore to me. And because of this, the "publish or perish" phrase really turns me off from research. Another bad thing - I feel like if I am doing research, most of it would be done alone. I work best in small groups. I like to have at least one person to bounce ideas off of when I am brainstorming. The idea of being a part of some small elite group to build things sounds ideal to me. So being able to work in small groups for the majority of my career is a definite plus. I don't feel like I can get this doing research.
Masters - I read a lot online that most people come in as engineers and eventually move into management positions. As of now, I don't see myself wanting to be a part of management. Lets say my company wanted to make some new product or system - I would get much more pride, enjoyment, and overall satisfaction to say "I made this" rather than "I managed a group of people that made this." I want to be a big part of the development process. I want to make things.
I think it would be great to be more specialized than other people. I would rather know everything about something than something about everything. I always have been that way - was a great pitcher during my baseball years, but not so good at everything else, great at certain classes in school, but not so good at others, etc. To think that my career would be the same way sounds okay to me. Getting a PhD would point me in this direction. It would be great to be some guy who is someone that people look towards and come to ask for help because of being such an important contributor to a very specific field, such as artificial neural networks or robotic haptic perception. From what I gather about the software industry, being specialized can be a very bad thing because of the speed of the new technology.
When it comes to being employed, I have pretty conservative views. I don't want to change companies every 5 years. Maybe this is something everyone wishes, but I would love to just be an important person in one company for 10+ (maybe 20-25+ if I'm lucky!) years if the working conditions were acceptable. I feel like that is more possible as a PhD though, being a professor or researcher. The more I read about people in the software industry, the more it seems like most software engineers bounce from company to company at rapid paces. Some even work like a hired gun from project to project which is NOT what I want AT ALL. But finding a place to make great and important software would be great if that actually happens in the real world.
I'm a very competitive person. I thrive on competition. I don't really know why, but I have always been that way even as a kid growing up. Competition always gave me a reason to practice that little extra every night, always push my limits, etc. It seems to me like there is no competition in the research world. It seems like everyone is very relaxed as long as research is being conducted. The only competition is if someone is researching the same thing as you and its whoever can finish and publish first (but everyone seems to careful to check that circumstance). The only noticeable competition to me is just with yourself and your own discipline. I like the idea that in the industry, there is real competition between companies to put out the best product or be put out of business. I feel like this would constantly be pushing me to be better at what I do.
One thing that is really pushing me towards a PhD is the lifetime of the things you make. I feel like if you make something truly innovative in the industry…just some really great new application or system…there is a shelf-life of about 5-10 years before someone just does it faster and more efficiently. But with research work, you could create an idea or algorithm that last decades. For instance, the A* search algorithm was described in 1968 and is still widely used today. That is amazing to me. In the words of Palahniuk, "The goal isn't to live forever, its to create something that will."
Over anything, I just want to do something that matters. I want my work to help and progress society. Seriously, if I'm stuck programming GUIs for the next 40 years…I might shoot myself in the face. But then again, I hate the idea that less than 1% of the population will come into contact with my work and even less understand its importance.
So if anything I have said is false then please inform me. If you think I come off as a masters or PhD, inform me. If you want to give me some extra insight or add on to any point I made, please do. Thank you so much to anyone for any help.
62 Judging by the length of your post, which I haven't read, you are a natural fit for a PhD. – P Shved Aug 21, 2011 at 15:20
1 lolz@Pavel Shved – explorest Aug 21, 2011 at 15:29
1 I'm just gonna throw it out there ... if you think you'll like making a nice programmer salary while in your 20's before the family - DO IT!! – quentin-starin Aug 21, 2011 at 16:38
5 BTW, if you buy a nice car, some guitars, et cetera, you won't feel "financially comfortable" in the least! That's when you start the consumption trap, where the rate at which you get more things is what gives you the comfort. Save your money now and get used to a lower-cost life style, and you will feel actual financial comfort. – Macneil Aug 21, 2011 at 17:53
1 making decent money != ( financially stable or confortable ) if ( spending the majority of it ) then broke or paycheck to paycheck; – user7519 Jun 21, 2012 at 19:48
2 Answers 2
The choice is simple:
If you want to do computer science research, get a PhD.
If you want to learn advanced topics to be a better programmer, get a Masters.
Now, there are some misconceptions you have about PhD programs. Given your long entry, let me reply with bullet points:
You will be financially supported in a PhD program in the United States. This include tuition and money for rent, food, and a car. The pay, however, is mostly subsistence level.
Once you do have a PhD, you will be able to command a higher salary. Job openings for Google and Apple mention PhDs as "preferred," even when it's not a research position. [This could be that graduate school is the new bachelors, the signal that you are capable of completing significant and intense work.]
Yes, as a researcher you will be chasing money, writing papers, and reading related works. The amount that you code, however, entirely depends on the kind of school or company you end up at. In programs with few or no PhD students, you will be coding almost everything yourself. In lower-ranked or not-ranked PhD programs, you will be doing a large share of the coding. In top tier institutions, however, your students will be independent enough that you will not need to program at all. It all depends on what aspect of programming that you like. If it's creating and thinking creatively and problem finding that you love, you will get plenty of that conducting research.
How good or bad you are at technical writing now doesn't matter. Why? Because you will improve. Your advisor will whip you into shape. You'll also be reading books like George Gopen's The Sense of Structure: Writing from the Reader's Perspective .
I've never heard of any researcher being "too specialized" that their skills became completely obsolete due to technological change. A PhD knows enough of the fundamentals that they can forge new paths in the latest areas, always.
The research world is highly competitive! This is usually a downside of research, having to deal with rejection upon rejection, as reviewers miss all of the points of your brilliance, sometimes to hyper-macho degrees. You think it's a plus, however.
You may or may not hit a "home run" with your PhD. Yes, you may do something that changes the world, but most likely you will make something that shows you are competent at research.
Overall, you seem like the type who wants to run on all of your cylinders, at full capacity, covering all of your skills. When you are a researcher, you are your own boss and you decide what is worthy of study. That is academic freedom.
However, there is so much doubt in your message, I don't think you'd have the motivation to pull through the darker times of a six+ year program. Just to be sure, why don't you go for a Master's Thesis option and find an advisor. If you find you like research, then you will have just the right things to say when you are writing your personal statement for applying to a PhD program.
4 +1 for a balanced, almost non-biased answer, and for the Master's thesis option. – Job Aug 21, 2011 at 17:53
1 Heh, thanks... People can always click on my profile to see where my bias lies. ;-) – Macneil Aug 21, 2011 at 18:04
Thanks for the useful reply before the question got closed! Accepting it because it was helpful, long, and you actually took the time to read it. – Sterling Aug 22, 2011 at 15:38
1 Glad I could help! I wanted to get the answer in early because I thought it would be closed as "too localized." But, I'm always surprised what gets closed and why on here. – Macneil Aug 24, 2011 at 22:01
1 I'm reading this at a time where I Need to make a proper decision :) This definitely helps!!! – lightsong Aug 17, 2012 at 7:26
Here is the algorithm. You can turn this into a markov chain and calculate your odds.
8 +1 for captivating my attention for the duration of that algorithm. On a side note, the BecomeASurfer() method is cutting edge, high performance, and efficient data return. – user29981 Aug 21, 2011 at 16:16
Not the answer you're looking for? Browse other questions tagged computer-science or ask your own question .
The Overflow Blog
What it's like being a professional workplace bestie (Ep. 603)
Journey to the cloud part I: Migrating Stack Overflow Teams to Azure
Featured on Meta
Our Design Vision for Stack Overflow and the Stack Exchange network
Hot Network Questions
Does this mean "Jerry was being taken aback by a stranger"
How to deduce the distance formula from a point to a straight line?
Can an individual filler use accrual method for federal tax purposes?
Main character is charged an exorbitant computing bill after abusing his uploaded consciousness powers
Inverse trigonometric functions
How to tell if a cubic equation with positive coefficients has three real, negative roots
Are PCIe and USB 3.0 the same interface?
Defining a terminating `ripple`, with arguments swapping places
Why is there an article A before proper nouns? - He lacked the analytic processing power of a Hamilton and the philosophical depth of a Madison
When were US Presidential candidates' names first shown on the ballot?
Medrash about Adam originally not having fingers
Four different greek words roughly translated as 'With' - I'm missing one?
If humans were able to domesticate Azhdarchidae, would humans be able to get them Jurrasic World size?
How to temporarily remove one hinge on a door with two hinges
Looking for a short story collection from the 70's and 80's
Pure Math in Industry
Orbit stabiliser theorem as an analogue to first isomorphism theorem
How can I make a Genus 3 Surface?
Silicone food molds that have been used to prepare (caustic soap): Safe for use with food again?
Why does a chord sound lower although the individual notes went up?
Did D-Wave show quantum advantage in 2023?
A body horror story about "mind over matter"
Load Lines and Characteristic Curves
Is it possible that sunlight reflecting off a camera lens could cause sufficient glare to dazzle a driver?
Your privacy
By clicking "Accept all cookies", you agree Stack Exchange can store cookies on your device and disclose information in accordance with our Cookie Policy .
Master's vs Ph.D. Degrees for Graduate Students
For recent grads of a bachelor's program, the idea of spending several more years on a master's or Ph.D. is often the further thing from their mind. While the vast majority of industries only require a bachelor's degree to begin work in the field, more employers are starting to prefer candidates with a graduate-level education. In fact, employers in a number of industries simply require candidates to hold a master's degree or Ph.D. before they will even consider them.
Careers That Require a Master's Degree
Below are a list of career paths that require job candidates to hold at least a master's degree. Typically, master's programs require a time commitment of up to five semesters (about two to three years). Earning a master's degree in the following fields will ensure you have the knowledge and skills necessary to succeed.
Education Administration: Many careers in education administration require candidates to hold an advanced degree. A master's is usually enough to prove you have the professional qualifications to handle the more advanced positions found throughout the industry. Courses you may want to take as a master's candidate in education administration include School Leadership and Management Practices, School Policy and Law, and Principalship P-12 (preschool through 12th grade). In addition to the master's degree, education administrators must obtain licensure in the state where they plan to work.
Environmental Science: Thanks to a growing number of positions — as well as the appealing 'outdoor work' aspect — environmental science is poised to become a very popular career choice in the coming years. Many careers in science often require a master's degree or higher in order to be considered for employment, and environmental science is no exception. Earning a master's in this field provides you with a deeper knowledge of environmental science, as well as the various laws and policies that currently impact the field. Courses that budding environmental scientists should expect to take include Applied Ecology, Environmental Chemistry, and Environmental Policy.
Executive-Level Business Management: These days, it's all but impossible to break into executive-level business management without a master's degree. Possessing a Master of Business Administration (MBA) degree proves to prospective employers that you have the executive leadership skills needed to keep their company running smoothly. Some courses you can expect to take as a master's degree candidate in business include Financial Reporting and Control, Leadership and Organizational Behavior, Marketing, and Entrepreneurial Finance.
Mental Health Counseling: Today, there are more than 100,000 licensed mental health counselors in the United States. Counseling a patient on his or her mental health requires high level skills in critical thinking, as well as a deep knowledge of many theories and practices that can be used to treat psychological distress. A bachelor's degree in psychology is usually recommended before taking the plunge into a mental health counseling graduate program. Some courses you might expect to take as a master's degree candidate in mental health counseling include Developmental Psychology, Group Dynamics and Group Counseling, Psychopathology, and Multicultural Issues in Counseling.
Physical Therapy: Providing patients with effective physical therapy requires years of education and experience. Like other medically-trained professionals, physical therapists often take on a great amount of responsibility in ensuring the physical limitations faced by their patients improve over time. As a result, employers of physical therapists often require that they hold a master's degree or higher in the field before being hired. A few courses one might expect to take in a physical therapy master's degree program are Foundations of Patient Care, Human Physiology and Exercise Physiology, Structure and Function of the Nervous System, and Musculoskeletal Examination. In addition to accredited degrees, the American Physical Therapy Association lists several professional certificates and other credentials that can be used to launch a successful PT career.
Careers That Require a Ph.D.
Below is a list of fields that will most likely require all job candidates to hold a Ph.D. at minimum. These roles often involve a tremendous amount of responsibility and field-specific knowledge. Not being adequately prepared with several years of advanced graduate education (often seven years or more) could make a huge difference down the road.
Medicine (General Physicians, Surgeons, etc): It should come as no surprise that earning a Ph.D. (or equivalent) in medicine is a steadfast requirement for most medical practitioners. General physicians and surgeons take on an awesome level of responsibility when it comes to applying their years of medical knowledge when treating and diagnosing their patients. One wrong move could lead to malpractice lawsuits, or worse, having one's medical license revoked. Therefore, earning a doctorate is often the best way to show that you have the dedication, learning, and skills needed to become an excellent medical doctor. A Doctor of Medicine curriculum typically includes courses in Molecular Biology, Human Anatomy and Pathology, Medical Diagnosis, and Pharmacology.
Veterinary Medicine: A passion for taking care of animals and good business sense are just two of the most important qualities for veterinarians. Providing quality healthcare to our beloved pets and animals often requires the same degree of competency and skill as physicians who treat humans—and in some cases, more so. Like medical practitioners, veterinarians also face a significant amount of responsibility when it comes to ensuring their patients receive adequate medical attention. Courses you can expect to take in a Doctor of Veterinary Medicine (DVM) program include Principles of Veterinary Anatomy and Embryology, Veterinary Cell Biology, Basic Comparative Animal Nutrition, and Veterinary Ethics and Jurisprudence.
Law: Understanding the ins and outs of the American legal system is going to require much more than just a normal advanced degree. Earning a doctorate (or Juris Doctor) in the field of law provides the minimum level of knowledge needed to effectively navigate the labyrinthine web of codes and laws that make up our legal system. Courses you can expect to take as a budding practitioner of the law include Administrative Law, Antitrust Law, and History of the American Legal System, as well as several specialized courses based on your chosen legal specialization. In addition to J.D. credentials, the American Bar Association lists several job-hunting tips for aspiring attorneys.
Psychology: Because understanding the mind on a clinical level requires many years of careful study and training, psychologists often require a doctorate in their field before they are able to practice. Like mental health counselors, psychiatrists should have an in-depth understanding of human psychology. The ability to counsel patients on mental health, however, comprises a small but very important part of a psychiatrist's overall job responsibilities. Some typical courses you can expect to find in psychology doctoral programs include Statistics, Developmental Psychopathology, Clinical Research Methods, and Foundations of Psychotherapy. The American Psychological Association provides an extensive career guide for new professionals.
Academia: If teaching and learning all there is to know about your chosen field is your ideal career path, becoming a valuable member of academia is certainly a great option. Professors are required to be paragons within the field they choose to specialize in and earning a Ph.D. should only be the beginning of a lifelong learning process. In addition to the field-specific curriculum professors-to-be must take as Ph.D. students, several courses in teaching and research methodology should also be taken to help prepare them for a career in academia.
Salary Differences
Earning an advanced degree can also mean great things when it comes to potential salary. Most employers value the hard skills and knowledge acquired by job candidates who hold a master's degree or doctorate, particularly if their degree is in a related field. Below is a comparison of salaries one can expect with a master's degree or a Ph.D.
'What's It Worth?', an informative report published by the Georgetown University Center on Education and the Workforce, provides an overview of salaries in several different fields for both master's and doctoral degree holders. Fields where having a Ph.D. over a master's degree may not make much difference in terms of salary include communications and journalism, industrial arts and consumer services, and education. In these fields, holding a doctorate will only increase your salary earnings potential by $15,000 per year at the most.
Fields where holding a doctorate could provide a generous salary increase over those with only a master's degree include engineering, physical sciences, social sciences and biological sciences. In these cases, the potential salary earnings for those with a Ph.D. can be $30,000 higher per year than those with just a master's degree. This is largely due to the level of knowledge that is required to take on high-paying roles in these fields.
A Little Research Goes a Long Way
Earning a master's degree or Ph.D. is an excellent way to prove yourself in your chosen career path. There are several occupations that require either degree in order to effectively take on the responsibilities of the role. On the other hand, there are occupations where having the highest degree you can get (i.e. a doctorate) will not increase your salary potential or your chances of getting hired. Therefore, taking some time to research the difference between earning a master's degree or a Ph.D. in your chosen field could help save you a substantial amount of time and money in the long run.

Masters vs PhD – Differences Explained
Types of Doctorates
The decision of whether or not to pursue a Masters or PhD (or both) after you complete your undergraduate studies is not necessarily a straightforward one. Both are postgraduate degrees but are different in terms of the academic experience and the career paths taken afterwards.
In short, a Masters degree involves a year of study, primarily through taught lectures and a final dissertation research project, whilst a PhD (also referred to as a doctorate degree) is a three-year commitment of independent research on a specific subject.
There's more to it than that, however – read on for more information.
What Is a Masters Degree?
A Masters degree is the next level of education after the completion of an undergraduate degree, commonly known as a Bachelors.
These degree levels are often referred to in terms of cycles so that a Bachelor's is a first-cycle degree, a Masters is a second-cycle and finally, a PhD is the third-cycle of higher education (and the highest).
Masters degrees demand an intense period of study, usually centred around a core series of lectures and taught modules, coupled with coursework assignments and exams, followed by the completion of a contained research project usually taking students 3-4 months to complete.
These types of degrees are attractive to recent graduates who want to delve deeper into their specific field of study, gaining some research experience and more specialised knowledge beyond what an undergraduate degree can offer.
Equally, some pursue a Masters degree program in a subject that is only tangentially related to their Bachelors degree, helping them gain a broader depth of knowledge.
These degrees also serve as a significant stepping stone for those already in employment who want to progress their current career development and earn a higher salary. They can also be an excellent method for helping in changing careers completely by learning new skills and subject knowledge.
What Is a PhD Degree?
A Doctor of Philosophy (PhD) is the highest academic degree that can be awarded and is the third and final cycle in the progression of higher education.
A doctoral degree is earned on the basis of producing a significant, independent and novel body of work (a Thesis) that contributes new knowledge to a particular research topic.
These are research degrees that are a significant investment of a candidate's time, resources and energy and are all but a pre-requisite for anyone considering a career in academia, such as eventually becoming a professor.
There are some exceptions to this, such as those with a medical background who may earn an MD (Doctor of Medicine), which is the equivalent of a PhD.
Doctoral degrees can also have a significant positive impact on career development outside of academia, especially in fields such as engineering, business and finance that have a high demand for highly qualified and capable people.
A graduate student engaged in PhD study is commonly known as a PhD student, PhD candidate or doctoral student.
What are the Benefits of a Masters Degree?
There are several reasons one might consider doing a Masters degree rather than a PhD in their graduate education. These include:
It takes approximately a third of the time to do compared to a doctorate degree and costs less too.
It's a good way to differentiate yourself from those that hold only an undergraduate degree without having to commit to a substantial research degree.
The end goal is more career-focused as opposed to research-focused. For example, it is practically an 'easier' route to changing or progressing your career if that aligns with your professional goals.
What are the Benefits of Doing a PhD?
You may continue on into a doctoral program after a Masters or you may even dive straight in after completing your undergraduate studies. So, what are the advantages of completing this third-cycle?
You'll have developed a wealth of transferable skills at graduate school, such as effective communication of complex concepts, multi-tasking time-management and the ability to adapt to and solve unexpected problems.
A doctorate helps to establish you as an expert within your chosen subject area; your work will hopefully have furthered the knowledge in this.
It will open up career paths and teaching positions within academia that may otherwise be very difficult to get a hold in (although these career paths will still be very competitive).
You can add the title 'Dr' in front of your name!
Which Degree Is More Impactful: A Masters or a PhD?
On paper, the answer should be clear: A doctorate degree is the highest degree you can earn, so has more impact than a Masters, which in turn has more impact than a Bachelors.
The reality is that the size of the impact (if any) really depends on the subject area and the career path you choose (if the measure of impact is how it positively improves your career prospects, that is).
For someone with aspirations of becoming a professor, a PhD will be of greater value than a Masters alone.
Equally, it's also possible that someone with a PhD entering a different field or one that doesn't require a PhD may find that their degree has no bearing on their career or in some cases may even be seen as a 'negative' with a concern of the person being 'over-qualified' for a position. There are many scenarios in which professional experience would be more valuable to an employer than a doctorate degree.
Check out the links below to our interviews with Prof. Debby Cotton and Dr Nikolay Nikolov to read their experiences of when a going through a PhD program has had a clear benefit (Prof. Cotton) and when it hasn't been helpful (Dr Nikolov).
Do You Need to Have a Masters to do a PhD?
This really depends on the university, department and sometimes even the project and supervisor.
From a purely application process perspective, some institutions may formally require you to hold a Masters degree relevant to the subject of the PhD project before you can enter their doctoral program.
In another scenario, most universities are unlikely to accept candidates that were awarded below a 2:1 (in the UK) in their undergraduate degree but may consider someone who has 'made up' for this with a high-grade Masters.
Lastly, some universities now offer PhD programmes that incorporate an additional year of study in which you would complete a Masters degree before carrying directly on into a PhD project. As you'd expect, even if a university doesn't formally require you to hold one, a Masters degree can help separate you from other applicants in being accepted on the project.
Check out our detailed guide to doing a PhD without a Master's .
Why Do a Masters before Your PhD?
Even if you don't need to have one, it could still be beneficial to begin your postgraduate study by doing a Masters first before you embark on your doctorate journey.
As mentioned previously it'll help you stand out from applicants that don't have one, but beyond that, it'll give you a taster of what research life could be like, especially if you stay at the same university and department for your PhD.
The one-year commitment (in the UK at least) of carrying out a Masters first, and in particular your research project, will help you better understand if this is truly something you want to commit the next three or more years to.
You'll learn some of the skills of independent research, from performing detailed literature searches to more complex, analytical writing.
At the end of it, you should be in a stronger position to consider your options and decide about whether to continue into a PhD at graduate school.
Finding a PhD has never been this easy – search for a PhD by keyword, location or academic area of interest.
How Long Does It Take to Get a Masters Degree?
In the UK, a full-time Masters degrees take students one calendar year to complete: The programme of study usually starts in September, the final research project the following April and final project viva around August. Part-time degrees are usually double the time.
How Long Does It Take to Get a PhD?
In the UK, most PhD projects take 3-4 years to complete , as reflected by the majority of funded projects offering stipends to cover living expenses of about 3.5 years.
For many reasons, projects may end up taking longer to complete, however. This might be because of difficulties in collecting enough data, or if the project is being done part-time.
Which One is More Expensive to Do?
As you'd expect, as a PhD takes three times as long to complete as a Masters degree, it will cost you more to do as far as university fees are concerned.
Another thing to consider is that many PhD projects come with some level of funding equivalent to a low salary, which may cover the cost of tuition fees and living expenses, whilst it is usually more difficult to obtain funding for Masters study.
Conversely, a Masters graduate may progress into a higher (versus PhD funding) salary sooner whilst a PhD student will endure three years of a comparatively low income.
A Masters vs a PhD: Conclusion
If you're considering continue further graduate study after your undergraduate degree, the question of doing a Masters vs a PhD is likely to come up. They are both considered an advanced degree, each with their own advantages.
There are benefits to doing either of these graduate programs or even both of them; your decision here can be easier if you have an idea of the career you want to follow or if you know you have a love for research!
Browse PhDs Now
Join thousands of students.
Join thousands of other students and stay up to date with the latest PhD programmes, funding opportunities and advice.
Masters vs. Doctorate in Clinical Psychology
Know the facts when deciding between a master's or doctorate in clinical psych..
Posted June 13, 2016 | Reviewed by Ekua Hagan
In choosing a career related to clinical psychology, there are a lot of decisions that must be made. In a previous post we discussed the Ph.D.-PsyD decision. Today, we want to explore another tough decision: Master's (e.g., MA/MS in Psychology, Marriage , and Family (Counseling) Therapy , Mental Health Counseling or MSW) versus Doctorate (Ph.D. or PsyD).
Let's start with some basic characteristics of each type of degree. First, a Master of Psychology can be in clinical (best suited for those with an interest in psychopathological populations and behavioral health), counseling (best for those interested in vocational and career processes, human diversity, and professional training) or educational (provide counseling services to students, including those with a learning disability or those with behavioral or social problems).
Second, a Master's of Social Work (MSW) degree can be in a clinical direct practice track, or a macro-practice track (i.e., focus on political advocacy, community organizing, policy analysis and/or human services management ).
Third, a PsyD is a Doctor of Psychology degree that is best suited for those with an interest in psychopathological populations and behavioral health, and places greater emphasis on the practice of psychology and less emphasis on research. Finally, a Ph.D. (a Doctor of Philosophy degree) can be obtained in the same domains as a Master's degree, and puts greater emphasis on research than a PsyD.
The time frame for completing each of these graduate degrees is MSW: 2 years, MA: 2 years, PsyD: 4-6 years, and Ph.D.: 5-7 years. During these years of study, it is important to note that (in general) only Ph.D. students will receive support (tuition paid and a stipend) during their years in graduate school.
Of course, there are funding exceptions, especially in cases where a university only has a Master's program. In addition, scholarships are sometimes available to MSW, MA and PsyD students, but this is generally rare. Support during graduate school might be very important for you, because you can rack up literally tens of thousands of dollars each year in financial assistance, and the amount of money you will earn with your graduate degree may not be as high as you imagined.
Master's and PsyD programs, in general, are unable to provide the same type of support as a Ph.D. program. Part of this is tied to the fact that typically only Ph.D. students serve as Teaching Assistants or Research Assistants. Also, because Ph.D. programs have far fewer graduate students than PsyD programs, schools are able to afford to support their Ph.D. students.
As far as deciding to go Master or Doctorate degree, there are several issues to keep in mind. First, the general state of affairs for graduate school acceptance is that there is a hierarchy, with Master's programs being easier to get into than PsyD programs and Ph.D programs being the hardest to get into. For the sake of this post, ease of being accepted is defined in terms of grades and GRE scores, although other factors (e.g., clinical and research experience) do come into play. Of course, there are exceptions to this hierarchy, and you may decide to seek a degree at a for-profit school where grades and GRE score are not deemed as important as a non-profit public or private institution.
Our point is simply that your decision about going for a Master's or Doctorate degree in a graduate program may be a function of what type of program your grades can get you into. We are not saying this is fair, but we hope you understand that schools need some way to pare down the number of students they will accept, with grades and (especially) GRE scores are seen as two important criteria to make these decisions.
We want to add one more point about all of this. It may be the case that your undergraduate academic record is not strong enough to get into a Doctoral program, but you can get accepted into a Master's program and you do very well in this program. This can work to your advantage if you still want a Doctorate. The thinking here is that if you do well in the Master's program, you show a Doctoral program that your undergraduate academic record was not indicative of your true potential. However, your stellar record in your Master's program can show you have what it takes to continue your education in a Doctoral program.
The second issue to think about is the length of time you will be in graduate school. As stated above, the time in graduate school is shorter for a Master's student than a Ph.D. student. Of course, this means a typical Master's student can be earning a real salary a few years before a Ph.D. student. Although this is true, one must keep in mind (1) a Master's degree leads (on average) to a lower salary than a PhD, and (2) a Master's student will typically have some debt incurred during their two years in school. Let me add that to find out tuition costs for any APA-accredited graduate program, go to their website and look for the link that says "Student Admissions, Outcomes and Other Data." I think you will be very surprised to see the tuition costs at graduate programs—they're pretty high. As stated earlier, a Ph.D. student will typically not have any tuition debt hanging over their head. Thus the extra salary for a Master's student in the time they are out of graduate school working compared to the stipend of a Ph.D. student will probably be offset by the debt the Master's student must repay.
Third, whether you go for a Master's or Doctoral degree, you need to consider issues of accreditation of your graduate program and (for Doctoral degrees) your clinical internship. The reason for this is that graduating from an accredited program will offer a greater range of job opportunities. In fact, some employers will only hire those from accredited graduate programs (e.g., the Veterans Administration). If a school does not indicate that it is accredited (e.g., from the American Psychological Association) it should be viewed with caution. With all of this in mind, you should know that to be licensed (certified to practice by a state) in your chosen field it is often the case that you need an accredited graduate degree or internship. Also, note that licensure requires supervised professional experience, an examination at both the state and national levels. Specific courses may be required if a state deems it necessary.
Fourth, as discussed earlier, you must be clear about the issue of job opportunities and salary. In general, it is the case that Master's degrees lead to fewer job opportunities and lower salaries than Doctoral degrees. One could argue that this is a function of the amount of training--employers are looking for potential employees who have more experience and supervised training. Some might argue that in this regard, a Doctoral student has a stronger foundation of training than a Master's student.
Fifth, you need to decide how much research training versus clinical practice training you want. If you are hoping for the former, then a Ph.D. is definitely for you. A Master's in Psychology degree may include some research experience. An MSW and a PsyD will likely offer the least research training. One must keep in mind, however, that regardless of the clinical degree you pursue, there will always be some discussion of research, since the basis of diagnoses, testing, therapeutic techniques, etc. is based on research. The key point here is that certain clinical degrees do not require you to be actually conducting research.
Finally, give some thought to how much independence you want to have when you graduate. This all revolves around the issue of licensure that was raised earlier, and it gets very complicated because every state has its own laws regarding licensure for psychology-related degrees. Make sure you understand the laws for the state where you will practice. Of course, you might not know where you will end up, but you must be aware that the state where you end up living may have very different laws than what you expected or from where you originally were working. An important point to keep in mind about licensure is that once you are licensed, if you decide to go into private practice, your fee schedule is typically market-driven.
With all of this in mind, licensure issues require you to consider the following (also check out this info from the APA ):
You need to see what are the licenses your state approves. For a PsyD and PhD, this is not a problem, because all states will have a license for a Psychologist. The issue gets tricky when you have a Master's degree, because states tend to have different types of licensure for these individuals.
If your state does not have a license that meets your background, what requirements are needed to get a license in a different area? For example, your Master's degree may not allow you to be licensed as a Psychologist, but after meeting additional requirements you might get licensed as a Licensed Clinical Counselor.
You need to be clear which licenses require you to be supervised (by a colleague with a certain license) and which allow for autonomous functioning (i.e., functioning on your own). Keep in mind that an employer typically likes an employee to be autonomous—they do not like paying for two hours of supervision (your time and that of your supervisor).
When you apply for a license that will eventually allow autonomous functioning, what are the requirements to ultimately receive this license (e.g., supervision hours, direct service hours) that you must fulfill?
In presenting these important factors to think about with regard to a Master's vs. Doctoral degree], we, of course, understand that each individual has unique circumstances that must be taken into account. Still, we hope that presenting these factors gives you some food for thought as you consider your ultimate career path in clinical psychology.
Please note that the comments of Dr. Golding, Dr. Lippert and the others who post on this blog express their own opinion and not that of the University of Kentucky.
Want more? Check out our website for more psychology-related career information.
Jonathan Golding, Ph.D. , is a professor of psychology at the University of Kentucky. Anne Lippert, Ph.D. , is a post-doctoral fellow at the University of Kentucky.
Find a Therapist
Find a Treatment Center
Find a Psychiatrist
Find a Support Group
Find Teletherapy
United States
Brooklyn, NY
Chicago, IL
Houston, TX
Los Angeles, CA
New York, NY
Portland, OR
San Diego, CA
San Francisco, CA
Seattle, WA
Washington, DC
Asperger's
Bipolar Disorder
Chronic Pain
Eating Disorders
Passive Aggression
Goal Setting
Positive Psychology
Stopping Smoking
Low Sexual Desire
Relationships
Child Development
Therapy Center NEW
Diagnosis Dictionary
Types of Therapy
You just met The One or maybe a shady character. Is your impression correct? It's a mysterious package, delivered by subtle sensory clues.
Coronavirus Disease 2019
Affective Forecasting
Neuroscience

UNITED STATES
台灣 (TAIWAN)
TÜRKIYE (TURKEY)
Academic Editing Services
- Research Paper
- Journal Manuscript
- Dissertation
- College & University Assignments
Admissions Editing Services
- Application Essay
- Personal Statement
- Recommendation Letter
- Cover Letter
- CV/Resume
Business Editing Services
- Business Documents
- Report & Brochure
- Website & Blog
Writer Editing Services
- Script & Screenplay
Our Editors
Client Reviews
Editing & Proofreading Prices
Wordvice Points
Partner Discount
Plagiarism Checker
APA Citation Generator
MLA Citation Generator
Chicago Citation Generator
Vancouver Citation Generator
- APA Style
- MLA Style
- Chicago Style
- Vancouver Style
Writing & Editing Guide
Academic Resources
Admissions Resources
Master's vs PhD/Doctorate Degrees – Key Differences
So, you are done with your bachelor's degree but not with studying–according to the U.S. Bureau of Labor Statistics , this seems like a good idea. In its projections for the years 2019–2029, it lists 36 occupations that typically require a master's degree and 63 requiring a doctoral or professional degree. The Bureau of Labor Statistics data also shows that the wages for these occupations are higher than the median for all occupations.
Now you might wonder: What is the difference between master's and PhD degrees and which one should I get? Read on for all the information you need to make this important decision!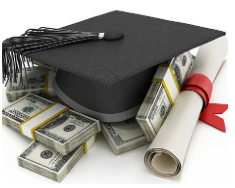 Difference Between Masters and PhD: An Overview
A master's degree is designed to teach you the knowledge and skills that you will need in your future profession. A PhD or doctorate degree, on the other hand, is designed to develop your critical thinking as well as your analytical and writing skills and is usually a years-long commitment to independent research on a specific subject. The purpose of a PhD is to prepare you for a career in academic research—although it can also help you get into a variety of other professions, and at a higher entry/salary level. In the US, a master's degree is integrated into a PhD program, as a necessary preparation period involving mostly coursework, while in most other countries, a separate master's degree is required to enter a PhD program.
If you want to stand out, you should definitely opt for a PhD degree: According to the United States Census Bureau , 24 million people in the US had master's or professional degrees in 2019, whereas only 4.5 million had PhDs/doctorates. But is it worth the extra effort? And what exactly would the extra effort be? Have a look at the table below to get an idea about the key differences between master's and PhDs.
Master's vs PhD
Master's or doctorate: which should you choose, how long does a master's vs doctorate take to complete.
While the length of time it will take you to complete a PhD or master's degree varies significantly between institutions and countries, we will focus on the US system here. Obviously, PhDs take much longer, because they are in fact a combination of both degrees and involve a long period of independent research that can get even longer than expected, depending on your topic, the available equipment or support, and a lot of other factors.
How long to complete a master's degree
In the US, a full-time master's degree takes students generally 2 years to complete, while part-time degrees are usually double the time.
How long to complete a PhD/doctorate
Since US PhD programs only require a completed bachelor's degree, they start with an integrated master's of 2 years of coursework, followed by 3–4 years of independent research into a specific topic. That usually includes publishing results, presenting at conferences, and preparing the final dissertation. Note that stipends/funding do not always cover the entire time it can take you to complete your PhD project—make sure you are aware of alternative options and additional funding at your institution or have at least thought about a backup plan before you start.
Master's Degree Cost vs. a PhD Cost
Most people assume that PhDs are more expensive because they take many more years to complete. However, since PhD students usually receive scholarships or stipends, sometimes just for their commitment to full-time research and sometimes in exchange for teaching, the direct costs for a dissertation can be lower than those for a master's degree.
Additionally, while you are very likely to earn more with both degrees, the additional years of studying for a PhD should be factored into any estimation of costs vs outcomes.
Cost of a master's degree
Master's degrees at US universities can cost anything from $30,000 to $120,000, with tuition depending on the type of institution (public, private nonprofit, or for-profit). University rankings and general reputation also affect tuition costs.
Whether an expensive degree (e.g., MBAs are often notoriously expensive) is worth the money for you personally depends on what kind of salary you think you can expect after graduating from that specific school. The universities you consider applying to should be able to provide you with data on the career and salary outcomes of their students, either on their website or if you contact them and ask for these details.
You can of course try to get a stipend and/or apply for a teaching or research assistant position at your school, depending on your undergraduate degree and experience. Moreover, many institutions offer the possibility to complete a master's degree part-time, while working, which allows students to fund themselves.
You might also be eligible to transfer credits toward your degree if you have a professional certification or have earned graduate-level course credit—which can significantly reduce your total cost for both degrees.
Cost of a PhD/dissertation
PhDs, unlike master's degrees, are usually funded, which means that tuition fees are waived and stipends or scholarships take care of living costs. Phd students are, however, often expected to take on teaching or research responsibilities in exchange for their funding.
There are a variety of scholarships you can apply for if you want to pursue a PhD in the US as an international student—US-based ones like the Fulbright Foreign Student Program or the HHMI International Student Research Scholarships , but there are probably also funding opportunities in your home country for students who want to embark on a PhD abroad.
Pursuing a PhD degree part-time might sometimes be possible, but since students are expected to invest a full workweek into their research and potential teaching responsibilities, this is usually not realistic.
To estimate the overall cost of a doctoral program, the extra years that you could be working a full-time job with a regular salary also need to be factored into the equation—and take into account that projects may end up taking longer than expected, due to difficulties in collecting data, supervisors dropping out or moving on, or unforeseeable crises such as the COVID-19 epidemic.
Career Prospects for a Master's vs PhD
While both a master's and a PhD degree will qualify you for a variety of occupations that require higher degrees, they can also get you a higher salary in a profession that is also open to employees with a lower education level. PhD holders can in theory expect the highest wages, but since the two degrees prepare you for very different careers, that alone shouldn't be what you base your decision on.
Master's degree jobs and positions
Master's degrees are overall more versatile than PhDs when it comes to employment opportunities and cover a wide range of fields and professions. The most common master's degrees are the Master's of Arts (MA) and the Master's of Science (MS).
Master's programs can generally be divided into three different types:
Research master's degrees, such as an MA in Comparative Literature or an MS in Biology, prepare students for academic and non-academic research disciplines and usually end with a thesis based on an original piece of research. In some fields, however, you are expected to enter a Ph.D. program after completing your master's to be competitive when it comes to finding a job later.
Professional master's degrees teach you practical skills and in-demand competencies that qualify you for a specific field and enable you to understand issues that are relevant in a certain profession. Examples include the Master of Public Health (MPH), the Master of Business Administration (MBA), or the MA in Teaching (MAT).
Terminal master's degrees are the highest academic degree in fields where doctorates are not offered, and prepare students for careers outside of academia. The Master's of Fine Arts in Creative Writing, for example, or the MS in Library Science are as high as you can go in those fields.
To give you an idea, below, we listed the 10 occupations at the master's level that are projected to have the most openings annually from 2019 to 2029, according to the U.S. Bureau of Labor Statistics, and the highest-paying occupations for master's degree holders without required work experience, based on projections from 2016 to 2026.
Master's degrees, apart from helping you develop professional skills tailored to the requirements of the profession you intend to enter, can also serve as a stepping stone if you are already in employment and want to progress your career development, earn a higher salary, or change careers by learning new skills and subject knowledge.
PhD/doctorate jobs and positions
PhDs are usually intended to lead to an academic career, and many students aim to eventually become university professors. However, careers in academia are highly competitive, and there are not nearly as many professor positions as there are PhD holders. The good news is that the skills you learn during your doctoral program are often "transferable" and can be applied to other types of careers.
Some PhD graduates end up (and enjoy) being colleague teachers, while others embark on non-academic research careers, for example at pharmaceutical companies, government agencies, consulting and technology firms, or think tanks. Job prospects vary widely across fields, with some—computer science, engineering, or economics—having very low unemployment rates, and others, for example the humanities, offering fewer and less desirable employment opportunities. Keep in mind, however, that someone with a PhD entering a different field or one that does not necessarily require a PhD may find that their degree sometimes does not help them or that they are even considered to be "overqualified" or as lacking practical skills and relevant professional experience.
Since there is no clear career path for PhD graduates, you should really take your time figuring out what field you want to work in later, what the career prospects for that field are, and if they are worth the time and effort you will have to invest to complete a PhD program. Your university should have data on the careers and salaries of their students, and should either display these details on their website or send you the relevant information if you contact them directly.
Master's vs PhD: Application Process
The application process for master's and PhD programs is overall very similar. In general, you will need to provide the following:
Frequently Asked Questions about Master's vs PhD Degrees
How long does a master's degree take vs a phd.
Full-time master's degrees usually take 2 years to complete. Many universities offer the option to do a master's part-time, which takes double the time. PhD programs in the US start with an integrated master's of 2 years of coursework (since you enter the program directly after completing your bachelor's degree), followed by 3–4 years of independent research.
Is a PhD harder than a master's degree?
A PhD takes substantially longer and requires more self-motivation, organizational skills, and the willingness to carry on even when things do not go according to plan. You might also have other responsibilities, on top of your research, such as teaching or assisting your supervisor. But whether that is "harder" for you than a master's degree that consists of mostly coursework and does not take more than 2 years depends on your interests and general working style.
Is a master's or doctorate better?
Master's and doctorate degrees prepare you for different occupations and work positions, and which one is the right for you depends on what kind of career you are planning to pursue. Generally, a master's degree is right for you if you want to deepen your career-oriented knowledge and skills for a specific profession, while a doctorate degree prepares you for a career in research, whether that is inside or outside a university.
Preparing Your Graduate School Essays
Now that you have figured out whether a master's or PhD degree is the right choice for you, all that is left to do is to put your application together! Make sure that you focus on your chosen degree and its aim (research or a professional career) in all required documents—for example, highlight your professional and personal development in your CV for an MBA program, but the publication you got out of your bachelor's thesis and how passionate you are about doing more research on the same topic for your application to a PhD program.
As always, Wordvice can help with our professional Personal Statement Editing Services or Admission Editing Services , which help ensure that your application is error-free and showcases your full potential so that you get admitted to the graduate or doctoral program of your choice. For more academic resources on writing the statement of purpose for grad school or on how to request a letter of recommendation , head over to our Admissions Resources pages.
Wordvice Business & Writer Editing Services
After landing that sweet job position when you finish your graduate degree, be sure to get English editing services for any of your crucial documents before sending them to colleagues, clients, or users. Check out our list of business editing and writer editing services below.
Document Editing Services
Report Editing Services
Blog Editing Services
Editing Services for Writers
Script Editing Services
Book Editing Services
Stack Exchange Network
Stack Exchange network consists of 183 Q&A communities including Stack Overflow , the largest, most trusted online community for developers to learn, share their knowledge, and build their careers.
Academia Stack Exchange is a question and answer site for academics and those enrolled in higher education. It only takes a minute to sign up.
Q&A for work
Connect and share knowledge within a single location that is structured and easy to search.
Computer Science master's vs PhD [closed]
I'm about to graduate with a BS in computer science, my question relates to even higher education.
I generally found most of the topics (Aside from the post calc 2 math) pretty easy and am graduating with a 3.5 GPA. I had the chance to get into an early entry MS program but applied over winter break and 2 of my instructors didn't send their recommendation in time. Now I don't have enough credits to double count as masters level credits for the next semester. I plan on working and letting my employer pay for my Masters degree after a few years, but they won't pay for a PHD.
Would it be worth the extra time, work, and money to get a PHD? I don't want to be "overqualified" and denied jobs because of the extra salary and I'm not super interested in working in academia (At least not until I'm about to retire). If there is someone with a PHD who would offer their input I'd love to hear from you. Thanks!
When you say "I'm not super interested in working in academia (At least not until I'm about to retire)", what do you mean. What is academia to you? Teaching? With a MS degree, you can likely get into teaching after a 20+ year career at the community college/undergraduate level. You may want to start as adjunct a few years to a decade in advance to build relationships with your local college leadership. If instead you mean you want to be primarily doing academic level research, then the PhD will be important. – mikeazo Mar 21, 2016 at 13:26
In the US with a BS you can teach in some community colleges for CS so PhD, masters aren't really required for that. I think it really depends on your goals and how much you really like research. If research and theory aren't your thing I would stick with just the BS or Masters, if that is what is required in your little part of the CS world. Beware not a lot of employers are really getting on the "pay for school" bandwagon any more. So your employer may change their mind if you hold out too long. Mine will only pay for certain certificates and even then it's a pain to get anything covered. – scrappedcola Mar 21, 2016 at 14:16
What does "worth it" mean to you? Generally there would be three reasons to get a graduate degree -- you are really interested in a particular specialty, and want to spend a lot of time studying it; it opens up jobs that you wouldn't otherwise have access to; or it gives you a chance to make more money. In CS, you probably won't be making a lot more money, especially when you factor in the years you aren't earning while studying. Opening up particular jobs depends on the specialty. You need to figure out what you want from the degree before you can make a decision. – Kathy Mar 21, 2016 at 14:49
I'm voting to close this question as off-topic because it's about work prospects outside academia. – Cape Code Mar 21, 2016 at 17:23
2 Answers 2
By looking at the wording of your post, I suggest you to run away from a PhD degree as fast as you can.
A PhD degree is one of the milestones in an academic's life and is not something to pursue if you don't know it's worth it .
Getting an extra salary and having a PhD is two different things. A salary is based on your value for the company. A PhD is something that you earn by conducting quality research. It seems you try to have a PhD degree just for some extra money. That is not the way to go.
PhD would not teach you how to be a good employee and an inevitable member of the company. If you want to earn more in the industry, you should keep away from academia and start putting all your effort into your job.
Your employer of course would not pay for your PhD because i) it is usually 4 years long, ii) a PhD student will have numerous opportunities to earn scholarship and iii) pursuing a PhD will require some time, which means your productivity for the company will drop.
A master degree and a Ph.D are two completely different things.
The master degree has the intention to specialise you in a field, to know what is already there and allow you to build new things (applications, webservices, ...)
The Ph.D has the intention of teach you how to do proper research (in a given field, but the main idea is to know what is research). This includes how to experiment and treat data to come to a conclusion about a problem, publishing papers etc.
Ph.D are not specific to academia, in fact, many doctors are working with industry or leading their own firms.
At the end, the choice lies in what kind of job you want to work. A master level job will probably be about creating innovative product, manage a project, whereas a Ph.D level job will mostly involve managing a research project, dealing with specific problems and looking for ways to solves them, then eventually coming up with a product.
Yeah, I over-generalised a bit I think. Is it frequent though ? – M'vy Mar 21, 2016 at 13:42
Not the answer you're looking for? Browse other questions tagged phd masters computer-science .
Featured on Meta
Our Design Vision for Stack Overflow and the Stack Exchange network
Hot Network Questions
We know how expensive we are
SQL Server - memory issue after upgrade to 2022 CU7
Drawing a maths protractor
Are PCIe and USB 3.0 the same interface?
Can I be admitted to the US after a two-year overstay 21 years ago?
Graphing the locus of points a unit distance from a rectangular prism
Can a company with a very large valuation still be held privately?
Idiom for being watched after your bad actions
Are there questions that science can't answer, but philosophy can?
Treatment of lying/exaggerating witnesses
What if no Republican candidate gets a majority of delegates for president?
Pure Math in Industry
How to deduce the distance formula from a point to a straight line?
Bell's inequaltiy vs GHZ experiment
Are multiple extension cords in series causing significant increase in electric use?
Why is Coulomb's law still relevant?
Engines capable of surviving a highly destructive space battle
Main character is charged an exorbitant computing bill after abusing his uploaded consciousness powers
Is attacking an argument because it's machine generated an ad hominem fallacy?
Does this mean "Jerry was being taken aback by a stranger"
The image you are requesting does not exist?
In which ways is bending French grammar for titles acceptable
Do I need to remove drywall before casing an opening?
Has Arnold Schwarzenegger's accent ever been acknowledged in-universe in a movie?
Your privacy
By clicking "Accept all cookies", you agree Stack Exchange can store cookies on your device and disclose information in accordance with our Cookie Policy .
Best Online Programs
Best Campus Programs
Behavior Psychology
Clinical Psychology
Counseling & Mental Health
Developmental Psychology
Educational Psychology
Forensic Psychology
General Psychology
Health Psychology
Industrial/Organizational
Marriage Family Therapy
Social Psychology
Social Work
Educational Psychologist
Forensic Psychologist
Clinical Psychologist
Family Psychologists
Marriage Family Therapist
School Psychologist
Social Psychologist
School Counselors
Neuropsychologist
I/O Psychologist
Sports Psychologist
Addiction Counselor
Mental Health Psychologist
Counseling Psychologist
Occupational Psychologist
Child Psychiatrist
Connecticut
Massachusetts
Mississippi
New Hampshire
North Carolina
North Dakota
Pennsylvania
Rhode Island
South Carolina
South Dakota
West Virginia
PsyD vs PhD
Master's vs PhD Salary for Applied Behavior ABA Therapist
Featured school of the month.

Study Online PhD & PsyD, Masters, Bachelors in Psychology, Counseling, Therapy
Find your psychology niche and take your career to the next level–perhaps start a consulting business, prepare to teach, build your practice, or expand your understanding of human development. Ask about our award-winning FlexPath online learning format, available for select programs. No GRE Required!

Sponsored School(s)
Students with an interest in psychology may want to earn an advanced degree in applied behavior analysis. This degree typically is offered at the master's and Ph.D. levels. These programs can help the working professional to obtain the rigorous academic requirements  needed to become a Board Certified Behavior Analyst (BCBA).
Applied behavior analysis or ABA is a mode of therapy that focuses on improving certain behaviors, including social skills, reading, communication and academics. Also covered are adaptive learning skills, including fine motor dexterity, grooming, hygiene, job competence and domestic capabilities. ( PsychologyToday.com ).
Students are able to hone skills that help to bring positive change in the lives of adults and children with behavioral disorders, such as autism. ( Capella.edu ). It is reported that ABA can help the client to have better social interactions, learn important skills, and keep their behaviors positive. ABA also can help the patient to transfer skills and behavior from one context to another. This can lead to controlling a situation where a  negative behavior happens and minimize it. Having these advanced applied behavior skills can put you in high demand across the country. And, you may be able to command a higher salary and receive multiple job offers.
If you have interest in studying a master's or Ph.D. in applied behavior analysis, it is good to understand what your possible salary could be in psychology and in this specific field. Below is detailed information about salaries that are possible with these advanced degrees, as well as the coveted BCBA credential.
Salary Outlook for Psychologist Overview
The general salary outlook for psychologists according to the Bureau of Labor Statistics is excellent. BLS states the median salary for all in the field is $77,000 in 2017. The bottom 10% earned $42,000 and the top 10% earned more than $124,000. Generally, those with a bachelor's or master's degree earn towards the lower end of the scale, and those with a Ph.D. earn the most. ( BLS.gov ).
Payscale.com states the average salary for all psychologists is $74,500, with a range between $46,000 and $112,000. ( Payscale.com ).
Salary Overview for Applied Behavior Analysis
If you earn a master's degree in applied behavior analysis, Payscale.com reports a median salary of $56,000. ( Payscale.com ). With that degree, the website reports these salaries for specific positions:
Board Certified Behavior Analyst: $57,300
Behavior Analyst: $54,400
Clinical Director: $71,000
Clinical Supervisor: $64,200
Behavior Specialist: $45,600
Clinical Coordinator: $57,500
According to Salary.com, an applied behavior analyst with a master's degree in the US earns a median salary of $57,100, but the range is between $50,100 and $61,900. According to their data, this position is most commonly occupied by a professional with a master's degree. ( 1Salary.com ).
Payscale.com does not report salaries for Ph.D.s in applied behavior analysis. However, the site does report salary potential for a Ph.D. in general psychology. The average salary is $86,000 per year. ( Payscale.com ). Specific job salaries are:
Psychologist: $89,500
Behavior Analyst: $82,800
Clinical Psychologist: $76,200
Research Analyst: $67,699
Professor – University: $79,500
Research Scientist: $79,900
Director of Operations: $125,800
Market Research Manager: $87,500
Research Director: $88,300
Clinical Educator: $106,700
Salary With BCBA Credential
Once you have your graduate degree in applied behavior analysis, you can take a national examination to earn the BCBA credential. According to ZipRecruiter, the national average salary with this credential is $86,400. ( ZipRecruiter.com ). That source also finds the salary for this the BCBA and the profession can go up as high as s $154,000. Based upon earlier data, you may see a salary bump with a Ph.D., but it may not be enough to make the years of extra work and expense worth it.
SEE ALSO:  Salary Outlook with BCBA
Job Outlook
The Bureau of Labor Statistics states the employment of all psychologists, including applied behavior analysis specialists, will rise by 14% from 2016 to 2026. This rate is faster than average for all occupations. Also, employment for clinical, counseling and school psychologists will grow by 14% from 2016 to 2026. It is anticipated more demand for psychological services in hospitals, schools and mental health centers will drive demand, and this applies to applied behavior analysis jobs, as well. ( BLS.gov ).
The occupation of school psychologist could be an important one for professionals earning their master's or Ph.D. in applied behavior analysis. Employment of school psychologists for people with advanced degrees will continue to grow because of the higher awareness of connections between mental health and learning, as well as the higher need to treat autism and related conditions in schools.
Annual demand for behavior analysts has increased by 4,209% from 2010 to 2020, with rises seen in most states. The demand for professionals with this credential is highest in California, Massachusetts, Texas, Florida, and Georgia. ( BACB.com ).
More Demand for Psychologists Reflects Increasing Healthcare Job Trend
The reason we are seeing more need for applied behavior analysis-trained psychologists is in part because of the greater need for all healthcare services in the United States. It is anticipated by the Bureau of Labor Statistics there will be a major rise in healthcare jobs – 18% through 2026. At least 2 million new jobs will be added, and there should be plenty available for professionals with an advanced degree in applied behavior analysis. ( BLS.gov ).
Earning a master's or Ph.D., in applied behavior analysis can be a great positive for your future career and earning power. From our research, the majority who work in applied behavior analysis have a master's degree. But if you do have a Ph.D., you may be able to command a higher salary, based upon the above salary data.
Applied Behavior Analysis. (2017). Retrieved from  https://www.psychologytoday.com/us/therapy-types/applied-behavior-analysis
Psychologist Salary. (2017). Retrieved from  https://www.bls.gov/ooh/life-physical-and-social-science/psychologists.htm#tab-5
Master's in Applied Behavior Analysis. (n.d.). Retrieved from  https://www.capella.edu/online-degrees/masters-applied-behavior-analysis/
Psychologist Salary. (n.d.). Retrieved from  https://www.payscale.com/research/US/Job=Psychologist/Salary
Behavior Analyst Salaries. (n.d.). Retrieved from  https://www1.salary.com/Behavior-Analyst-Salaries.html
Highest Paying Psychology Careers in 2019. (2019). Retrieved from  https://psydprograms.org/top-highest-paying-psychology-careers/