Research and Writing Guides
Writing a paper? Don't get lost.
How to write an excellent thesis conclusion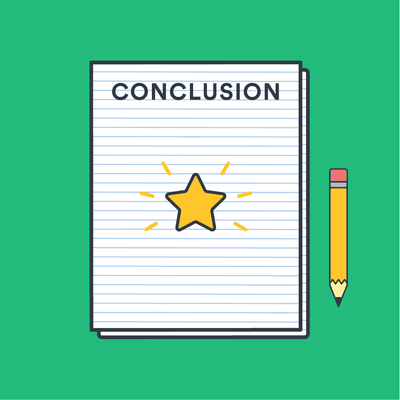 At this point in your writing, you have most likely finished your introduction and the body of your thesis, dissertation, or research paper . While this is a reason to celebrate, you should not underestimate the importance of your conclusion. The conclusion is the last thing that your reader will see, so it should be memorable.
A good conclusion will review the key points of the thesis and explain to the reader why the information is relevant, applicable, or related to the world as a whole. Make sure to dedicate enough of your writing time to the conclusion and do not put it off until the very last minute.
This article provides an effective technique for writing a conclusion adapted from Erika Eby's The College Student's Guide to Writing a Good Research Paper: 101 Easy Tips & Tricks to Make Your Work Stand Out .
While the thesis introduction starts out with broad statements about the topic, and then narrows it down to the thesis statement , a thesis conclusion does the same in the opposite order.
Restate the thesis.
Review or reiterate key points of your work.
Explain why your work is relevant.
Include a core take-away message for the reader.
Restate the thesis
Tip: Don't just copy and paste your thesis into your conclusion. Restate it in different words.
The best way to start a conclusion is simply by restating the thesis statement. That does not mean just copying and pasting it from the introduction, but putting it into different words.
You will need to change the structure and wording of it to avoid sounding repetitive. Also, be firm in your conclusion just as you were in the introduction. Try to avoid sounding apologetic by using phrases like "This paper has tried to show..."
The conclusion should address all the same parts as the thesis while making it clear that the reader has reached the end. You are telling the reader that your research is finished and what your findings are.
I have argued throughout this work that the point of critical mass for biopolitical immunity occurred during the Romantic period because of that era's unique combination of post-revolutionary politics and innovations in smallpox prevention. In particular, I demonstrated that the French Revolution and the discovery of vaccination in the 1790s triggered a reconsideration of the relationship between bodies and the state.
Review or reiterate key points of your work
Tip: Try to reiterate points from your introduction in your thesis conclusion.
The next step is to review the main points of the thesis as a whole. Look back at the body of of your project and make a note of the key ideas. You can reword these ideas the same way you reworded your thesis statement and then incorporate that into the conclusion.
You can also repeat striking quotations or statistics, but do not use more than two. As the conclusion represents your own closing thoughts on the topic , it should mainly consist of your own words.
In addition, conclusions can contain recommendations to the reader or relevant questions that further the thesis. You should ask yourself:
What you would ideally like to see your readers do in reaction to your paper?
Do you want them to take a certain action or investigate further?
Is there a bigger issue that your paper wants to draw attention to?
Also, try to reference your introduction in your conclusion. You have already taken a first step by restating your thesis. Now, check whether there are other key words, phrases or ideas that are mentioned in your introduction that fit into your conclusion. Connecting the introduction to the conclusion in this way will help readers feel satisfied.
I explored how Mary Wollstonecraft, in both her fiction and political writings, envisions an ideal medico-political state, and how other writers like William Wordsworth and Mary Shelley increasingly imagined the body politic literally, as an incorporated political collective made up of bodies whose immunity to political and medical ills was essential to a healthy state.
Explain why your work is relevant
Tip: Make sure to explain why your thesis is relevant to your field of research.
Although you can encourage readers to question their opinions and reflect on your topic, do not leave loose ends. You should provide a sense of resolution and make sure your conclusion wraps up your argument. Make sure you explain why your thesis is relevant to your field of research and how your research intervenes within, or substantially revises, existing scholarly debates.
This project challenged conventional ideas about the relationship among Romanticism, medicine, and politics by reading the unfolding of Romantic literature and biopolitical immunity as mutual, co-productive processes. In doing so, this thesis revises the ways in which biopolitics has been theorized by insisting on the inherent connections between Romantic literature and the forms of biopower that characterize early modernity.
A take-away for the reader
Tip: If you began your thesis with an anecdote or historical example, you may want to return to that in your conclusion.
End your conclusion with something memorable, such as:
a call to action
a recommendation
a gesture towards future research
a brief explanation of how the problem or idea you covered remains relevant
Ultimately, you want readers to feel more informed, or ready to act, as they read your conclusion.
Yet, the Romantic period is only the beginning of modern thought on immunity and biopolitics. Victorian writers, doctors, and politicians upheld the Romantic idea that a "healthy state" was a literal condition that could be achieved by combining politics and medicine, but augmented that idea through legislation and widespread public health measures. While many nineteenth-century efforts to improve citizens' health were successful, the fight against disease ultimately changed course in the twentieth century as global immunological threats such as SARS occupied public consciousness. Indeed, as subsequent public health events make apparent, biopolitical immunity persists as a viable concept for thinking about the relationship between medicine and politics in modernity.
More resources on writing thesis conclusions
Need more advice? Read our 5 additional tips on how to write a good thesis conclusion.
Frequently Asked Questions about writing an excellent thesis conclusion
The conclusion is the last thing that your reader will see, so it should be memorable. To write a great thesis conclusion you should:
The basic content of a conclusion is to review the main points from the paper. This part represents your own closing thoughts on the topic. It should mainly consist of the outcome of the research in your own words.
The length of the conclusion will depend on the length of the whole thesis. Usually, a conclusion should be around 5-7% of the overall word count.
End your conclusion with something memorable, such as a question, warning, or call to action. Depending on the topic, you can also end with a recommendation.
In Open Access: Theses and Dissertations you can find thousands of completed works. Take a look at any of the theses or dissertations for real-life examples of conclusions that were already approved.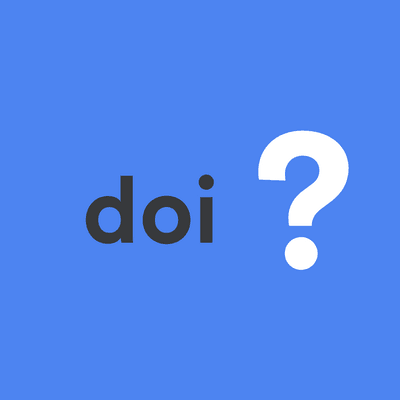 Have a language expert improve your writing
Run a free plagiarism check in 10 minutes, generate accurate citations for free.
Knowledge Base
Research paper
Writing a Research Paper Conclusion | Step-by-Step Guide
Published on October 30, 2022 by Jack Caulfield . Revised on April 13, 2023.
Restate the problem statement addressed in the paper
Summarize your overall arguments or findings
Suggest the key takeaways from your paper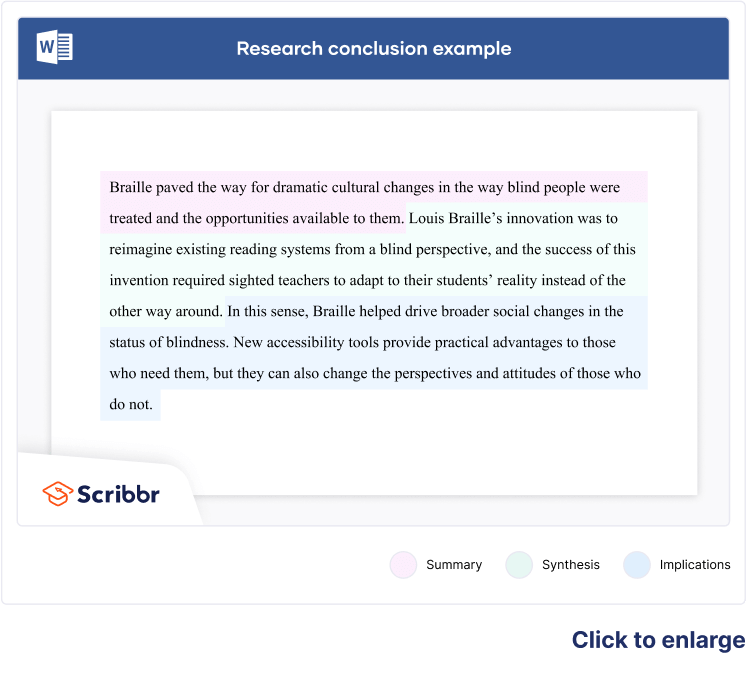 The content of the conclusion varies depending on whether your paper presents the results of original empirical research or constructs an argument through engagement with sources .
Table of contents
Step 1: restate the problem, step 2: sum up the paper, step 3: discuss the implications, research paper conclusion examples, frequently asked questions about research paper conclusions.
The first task of your conclusion is to remind the reader of your research problem . You will have discussed this problem in depth throughout the body, but now the point is to zoom back out from the details to the bigger picture.
While you are restating a problem you've already introduced, you should avoid phrasing it identically to how it appeared in the introduction . Ideally, you'll find a novel way to circle back to the problem from the more detailed ideas discussed in the body.
For example, an argumentative paper advocating new measures to reduce the environmental impact of agriculture might restate its problem as follows:
Meanwhile, an empirical paper studying the relationship of Instagram use with body image issues might present its problem like this:
"In conclusion …"
Avoid starting your conclusion with phrases like "In conclusion" or "To conclude," as this can come across as too obvious and make your writing seem unsophisticated. The content and placement of your conclusion should make its function clear without the need for additional signposting.
Prevent plagiarism. Run a free check.
Having zoomed back in on the problem, it's time to summarize how the body of the paper went about addressing it, and what conclusions this approach led to.
Depending on the nature of your research paper, this might mean restating your thesis and arguments, or summarizing your overall findings.
Argumentative paper: Restate your thesis and arguments
In an argumentative paper, you will have presented a thesis statement in your introduction, expressing the overall claim your paper argues for. In the conclusion, you should restate the thesis and show how it has been developed through the body of the paper.
Briefly summarize the key arguments made in the body, showing how each of them contributes to proving your thesis. You may also mention any counterarguments you addressed, emphasizing why your thesis holds up against them, particularly if your argument is a controversial one.
Don't go into the details of your evidence or present new ideas; focus on outlining in broad strokes the argument you have made.
Empirical paper: Summarize your findings
In an empirical paper, this is the time to summarize your key findings. Don't go into great detail here (you will have presented your in-depth results and discussion already), but do clearly express the answers to the research questions you investigated.
Describe your main findings, even if they weren't necessarily the ones you expected or hoped for, and explain the overall conclusion they led you to.
Having summed up your key arguments or findings, the conclusion ends by considering the broader implications of your research. This means expressing the key takeaways, practical or theoretical, from your paper—often in the form of a call for action or suggestions for future research.
Argumentative paper: Strong closing statement
An argumentative paper generally ends with a strong closing statement. In the case of a practical argument, make a call for action: What actions do you think should be taken by the people or organizations concerned in response to your argument?
If your topic is more theoretical and unsuitable for a call for action, your closing statement should express the significance of your argument—for example, in proposing a new understanding of a topic or laying the groundwork for future research.
Empirical paper: Future research directions
In a more empirical paper, you can close by either making recommendations for practice (for example, in clinical or policy papers), or suggesting directions for future research.
Whatever the scope of your own research, there will always be room for further investigation of related topics, and you'll often discover new questions and problems during the research process .
Finish your paper on a forward-looking note by suggesting how you or other researchers might build on this topic in the future and address any limitations of the current paper.
Full examples of research paper conclusions are shown in the tabs below: one for an argumentative paper, the other for an empirical paper.
Argumentative paper
Empirical paper
While the role of cattle in climate change is by now common knowledge, countries like the Netherlands continually fail to confront this issue with the urgency it deserves. The evidence is clear: To create a truly futureproof agricultural sector, Dutch farmers must be incentivized to transition from livestock farming to sustainable vegetable farming. As well as dramatically lowering emissions, plant-based agriculture, if approached in the right way, can produce more food with less land, providing opportunities for nature regeneration areas that will themselves contribute to climate targets. Although this approach would have economic ramifications, from a long-term perspective, it would represent a significant step towards a more sustainable and resilient national economy. Transitioning to sustainable vegetable farming will make the Netherlands greener and healthier, setting an example for other European governments. Farmers, policymakers, and consumers must focus on the future, not just on their own short-term interests, and work to implement this transition now.
As social media becomes increasingly central to young people's everyday lives, it is important to understand how different platforms affect their developing self-conception. By testing the effect of daily Instagram use among teenage girls, this study established that highly visual social media does indeed have a significant effect on body image concerns, with a strong correlation between the amount of time spent on the platform and participants' self-reported dissatisfaction with their appearance. However, the strength of this effect was moderated by pre-test self-esteem ratings: Participants with higher self-esteem were less likely to experience an increase in body image concerns after using Instagram. This suggests that, while Instagram does impact body image, it is also important to consider the wider social and psychological context in which this usage occurs: Teenagers who are already predisposed to self-esteem issues may be at greater risk of experiencing negative effects. Future research into Instagram and other highly visual social media should focus on establishing a clearer picture of how self-esteem and related constructs influence young people's experiences of these platforms. Furthermore, while this experiment measured Instagram usage in terms of time spent on the platform, observational studies are required to gain more insight into different patterns of usage—to investigate, for instance, whether active posting is associated with different effects than passive consumption of social media content.
If you're unsure about the conclusion, it can be helpful to ask a friend or fellow student to read your conclusion and summarize the main takeaways.
Do they understand from your conclusion what your research was about?
Are they able to summarize the implications of your findings?
Can they answer your research question based on your conclusion?
You can also get an expert to proofread and feedback your paper with a paper editing service .
Receive feedback on language, structure, and formatting
Professional editors proofread and edit your paper by focusing on:
Academic style
Vague sentences
Style consistency
See an example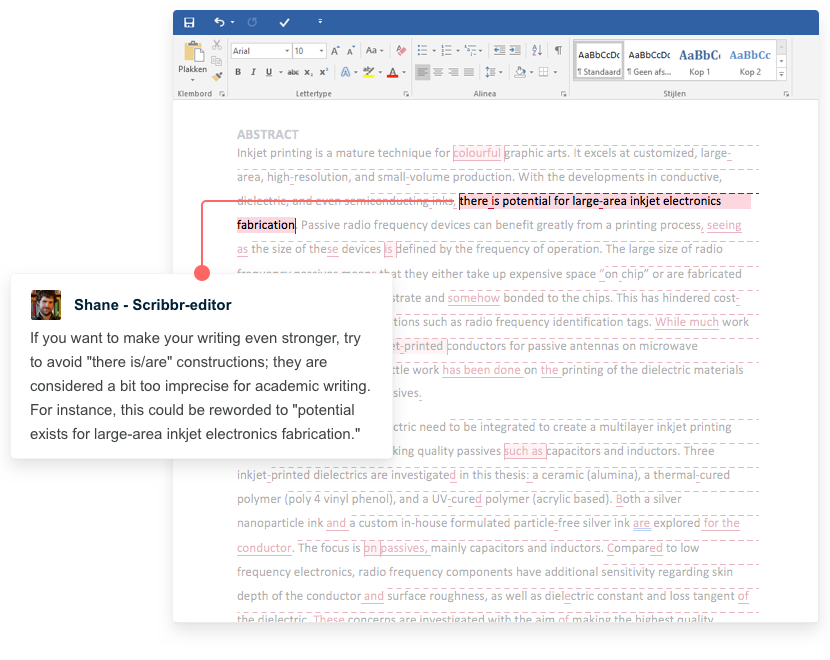 The conclusion of a research paper has several key elements you should make sure to include:
A restatement of the research problem
A summary of your key arguments and/or findings
A short discussion of the implications of your research
No, it's not appropriate to present new arguments or evidence in the conclusion . While you might be tempted to save a striking argument for last, research papers follow a more formal structure than this.
All your findings and arguments should be presented in the body of the text (more specifically in the results and discussion sections if you are following a scientific structure). The conclusion is meant to summarize and reflect on the evidence and arguments you have already presented, not introduce new ones.
Cite this Scribbr article
If you want to cite this source, you can copy and paste the citation or click the "Cite this Scribbr article" button to automatically add the citation to our free Citation Generator.
Caulfield, J. (2023, April 13). Writing a Research Paper Conclusion | Step-by-Step Guide. Scribbr. Retrieved August 28, 2023, from https://www.scribbr.com/research-paper/research-paper-conclusion/
Is this article helpful?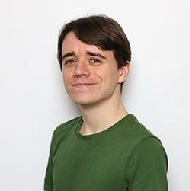 Jack Caulfield
Other students also liked, writing a research paper introduction | step-by-step guide, how to create a structured research paper outline | example, checklist: writing a great research paper.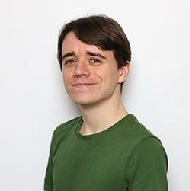 Jack Caulfield (Scribbr Team)
Thanks for reading! Hope you found this article helpful. If anything is still unclear, or if you didn't find what you were looking for here, leave a comment and we'll see if we can help.
Still have questions?
What is your plagiarism score.
GA4 tracking code
Questions about Expos?
Writing Support for Instructors
Ending the Essay: Conclusions
So much is at stake in writing a conclusion. This is, after all, your last chance to persuade your readers to your point of view, to impress yourself upon them as a writer and thinker. And the impression you create in your conclusion will shape the impression that stays with your readers after they've finished the essay.
The end of an essay should therefore convey a sense of completeness and closure as well as a sense of the lingering possibilities of the topic, its larger meaning, its implications: the final paragraph should close the discussion without closing it off.
To establish a sense of closure, you might do one or more of the following:
Conclude by linking the last paragraph to the first, perhaps by reiterating a word or phrase you used at the beginning.
Conclude with a sentence composed mainly of one-syllable words. Simple language can help create an effect of understated drama.
Conclude with a sentence that's compound or parallel in structure; such sentences can establish a sense of balance or order that may feel just right at the end of a complex discussion.
To close the discussion without closing it off, you might do one or more of the following:
Conclude with a quotation from or reference to a primary or secondary source, one that amplifies your main point or puts it in a different perspective. A quotation from, say, the novel or poem you're writing about can add texture and specificity to your discussion; a critic or scholar can help confirm or complicate your final point. For example, you might conclude an essay on the idea of home in James Joyce's short story collection,  Dubliners , with information about Joyce's own complex feelings towards Dublin, his home. Or you might end with a biographer's statement about Joyce's attitude toward Dublin, which could illuminate his characters' responses to the city. Just be cautious, especially about using secondary material: make sure that you get the last word.
Conclude by setting your discussion into a different, perhaps larger, context. For example, you might end an essay on nineteenth-century muckraking journalism by linking it to a current news magazine program like  60 Minutes .
Conclude by redefining one of the key terms of your argument. For example, an essay on Marx's treatment of the conflict between wage labor and capital might begin with Marx's claim that the "capitalist economy is . . . a gigantic enterprise of dehumanization "; the essay might end by suggesting that Marxist analysis is itself dehumanizing because it construes everything in economic -- rather than moral or ethical-- terms.
Conclude by considering the implications of your argument (or analysis or discussion). What does your argument imply, or involve, or suggest? For example, an essay on the novel  Ambiguous Adventure , by the Senegalese writer Cheikh Hamidou Kane, might open with the idea that the protagonist's development suggests Kane's belief in the need to integrate Western materialism and Sufi spirituality in modern Senegal. The conclusion might make the new but related point that the novel on the whole suggests that such an integration is (or isn't) possible.
Finally, some advice on how not to end an essay:
Don't simply summarize your essay. A brief summary of your argument may be useful, especially if your essay is long--more than ten pages or so. But shorter essays tend not to require a restatement of your main ideas.
Avoid phrases like "in conclusion," "to conclude," "in summary," and "to sum up." These phrases can be useful--even welcome--in oral presentations. But readers can see, by the tell-tale compression of the pages, when an essay is about to end. You'll irritate your audience if you belabor the obvious.
Resist the urge to apologize. If you've immersed yourself in your subject, you now know a good deal more about it than you can possibly include in a five- or ten- or 20-page essay. As a result, by the time you've finished writing, you may be having some doubts about what you've produced. (And if you haven't immersed yourself in your subject, you may be feeling even more doubtful about your essay as you approach the conclusion.) Repress those doubts. Don't undercut your authority by saying things like, "this is just one approach to the subject; there may be other, better approaches. . ."
Copyright 1998, Pat Bellanca, for the Writing Center at Harvard University
Tips for Reading an Assignment Prompt
Asking Analytical Questions
Introductions
What Do Introductions Across the Disciplines Have in Common?
Anatomy of a Body Paragraph
Transitions
Tips for Organizing Your Essay
Counterargument
Conclusions
Strategies for Essay Writing: Downloadable PDFs
Brief Guides to Writing in the Disciplines
Quick Links
Schedule an Appointment
English Grammar and Language Tutor
Harvard Guide to Using Sources
Departmental Writing Fellows
Writing Advice: The Harvard Writing Tutor Blog