Research and Writing Guides
Writing a paper? Don't get lost.
How to structure a thesis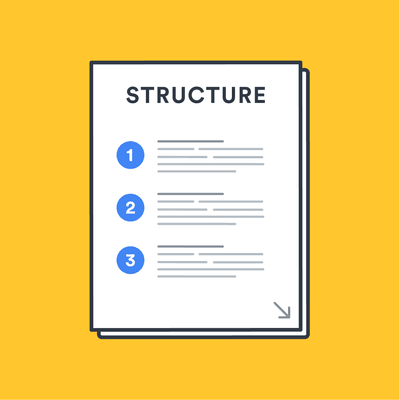 Starting a thesis can be daunting. There are so many questions in the beginning:
How do you actually start your thesis?
How do you structure it?
What information should the individual chapters contain?
Each educational program has different demands on your thesis structure, which is why asking directly for the requirements of your program should be a first step. However, there is not much flexibility when it comes to structuring your thesis.
Abstract : a brief overview of your entire thesis.
Literature review : an evaluation of previous research on your topic that includes a discussion of gaps in the research and how your work may fill them.
Methods : outlines the methodology that you are using in your research.
Thesis : a large paper, or multi-chapter work, based on a topic relating to your field of study.
A typical thesis structure
1. Abstract
The abstract is the overview of your thesis and generally very short. This section should highlight the main contents of your thesis "at a glance" so that someone who is curious about your work can get the gist quickly. Take a look at our guide on how to write an abstract for more info.
Tip: Consider writing your abstract last, after you've written everything else.
2. Introduction
The introduction to your thesis gives an overview of its basics or main points. It should answer the following questions:
Why is the topic being studied?
How is the topic being studied?
What is being studied?
In answering the first question, you should know what your personal interest in this topic is and why it is relevant. Why does it matter?
To answer the "how", you should briefly explain how you are going to reach your research goal. Some prefer to answer that question in the methods chapter, but you can give a quick overview here.
And finally, you should explain "what" you are studying. You can also give background information here.
You should rewrite the introduction one last time when the writing is done to make sure it connects with your conclusion. Learn more about how to write a good thesis introduction in our thesis introduction guide .
3. Literature review
A literature review is often part of the introduction, but it can be a separate section. It is an evaluation of previous research on the topic showing that there are gaps that your research will attempt to fill. A few tips for your literature review:
Use a wide array of sources
Show both sides of the coin
Make sure to cover the classics in your field
Present everything in a clear and structured manner
For more insights on lit reviews, take a look at our guide on how to write a literature review .
The methodology chapter outlines which methods you choose to gather data, how the data is analyzed and justifies why you chose that methodology . It shows how your choice of design and research methods is suited to answering your research question.
Make sure to also explain what the pitfalls of your approach are and how you have tried to mitigate them. Discussing where your study might come up short can give you more credibility, since it shows the reader that you are aware of its limitations.
Tip: Use graphs and tables, where appropriate, to visualize your results.
The results chapter outlines what you found out in relation to your research questions or hypotheses. It generally contains the facts of your research and does not include a lot of analysis, because that happens mostly in the discussion chapter.
Clearly visualize your results, using tables and graphs, especially when summarizing, and be consistent in your way of reporting. This means sticking to one format to help the reader evaluate and compare the data.
6. Discussion
The discussion chapter includes your own analysis and interpretation of the data you gathered , comments on your results and explains what they mean. This is your opportunity to show that you have understood your findings and their significance.
Point out the limitations of your study, provide explanations for unexpected results, and note any questions that remain unanswered.
7. Conclusion
This is probably your most important chapter. This is where you highlight that your research objectives have been achieved. You can also reiterate any limitations to your study and make suggestions for future research.
Remember to check if you have really answered all your research questions and hypotheses in this chapter. Your thesis should be tied up nicely in the conclusion and show clearly what you did, what results you got, and what you learned. Discover how to write a good conclusion in our thesis conclusion guide .
🔲 Introduction
🔲 Literature review
🔲 Discussion
🔲 Conclusion
Frequently Asked Questions about structuring a thesis
The basic elements of a thesis are: Abstract, Introduction, Literature Review, Methods, Results, Discussion, and Conclusion.
It's recommended to start a thesis by writing the literature review first. This way you learn more about the sources, before jumping to the discussion or any other element.
It's recommended to write the abstract of a thesis last, once everything else is done. This way you will be able to provide a complete overview of your work.
Usually, the discussion is the longest part of a thesis. In this part you are supposed to point out the limitations of your study, provide explanations for unexpected results, and note any questions that remain unanswered.
The order of the basic elements of a thesis are: 1. Abstract, 2. Introduction, 3. Literature Review, 4. Methods, 5. Results, 6. Discussion, and 7. Conclusion.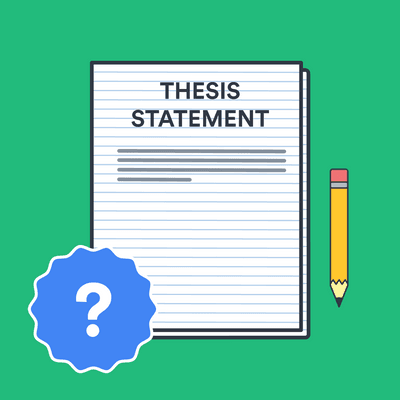 How to Write a Science Thesis/Dissertation
A thesis/dissertation is a long, high-level research paper written as the culmination of your academic course. Most university programs require that graduate and postgraduate students demonstrate their ability to perform original research at the thesis/dissertation level as a graduation requirement.
Not all theses/dissertations are structured the same way. In this article, we'll specifically look at how to structure a thesis/dissertation in the sciences and examine what belongs in each section. Before you begin writing, it is essential to have a good understanding of how to structure your science thesis/dissertation and what elements you must include in it.
How are science theses/dissertations structured?
There isn't a universal format for a science thesis/dissertation. Each university/institution has its own rules, and these rules can vary further by department and advisor. For this reason, you must start writing/drafting your thesis/dissertation by checking the rules and requirements of your university/institution.
Some universities mandate a minimum word count for a thesis/dissertation, while others provide a maximum. The number of words you are expected to write will also vary depending on the program/course you are a part of. A Master's level thesis/dissertation can range, for example, from 15,000 to 45,000 words, while a PhD thesis/dissertation can be around 80,000 words.
While your university/institution may have its own specific requirements or guidelines, this article provides a general overview of how a typical thesis/dissertation in the sciences should be structured. For easier understanding, let's break it up into two parts:
Thesis body
Supplemental information
The thesis body of your thesis/dissertation includes:
Table of contents
Introduction/literature review, materials/methodology, discussion/conclusion, figure and tables, list of abbreviations.
Your thesis will conclude with the supplemental information section, which comprises:
Reference list
Your thesis may or may not include each and every one of these sections. Now, let's examine the parts of a thesis/dissertation in greater detail.
The parts of a science thesis/dissertation: Getting started
Let's begin by reviewing the sections of the thesis body, from the title page to the glossary. This part of your thesis/dissertation should ideally be written last, even though it comes at the beginning. That is because it is the easiest to put it togethe r once you have written the rest of your thesis/dissertation.
Your thesis/dissertation should have a clear title that sums up the content. In addition, the title page should include your name, the degree of your thesis/dissertation, your department, your advisor, and the month/year of submission. Your university/institution likely has its own format for what should be included in the title page, so make sure to check the relevant guidelines.
Acknowledgments
This section gives you the opportunity to say thanks to anyone who gave you support while you worked on your thesis/dissertation. Many people use this section to give credit to their advisor, editor, or even their parents. If you received any funding for your research or technical assistance, make sure to mention it here.
Your abstract should be a brief summary (generally around 300 words) of your thesis/dissertation. You can think of your abstract as a distillation of your thesis/dissertation as a whole. You need to summarize the scope and objectives, methods, and findings in this section.
 The table of contents is a directory of the various parts of your thesis/dissertation. It should include the headings and subheadings of each section along with the page numbers where those sections can be found.
 Think of this section as the table of contents for figures and tables in your thesis/dissertation. The titles of each figure/table and the page number where it can be found should be in this list.
This list is intended to identify specialized abbreviations used throughout your thesis/dissertation. This can include the names of organizations (WHO, CDC), acronyms (PFC), and so on. For a science thesis/dissertation, it is preferable also to include a note regarding any abbreviations for units of measurement and standard notations for chemical elements, formulae, and chemical abbreviations used.
In this section, you would define any terminology that your target audience may be unfamiliar with.
The parts of a science thesis/dissertation: Presenting your data
Following the glossary, the thesis body of a science thesis/dissertation begins with the introduction. The introduction section of a science thesis/dissertation often also includes the literature review. This is unlike most social science or humanities theses/dissertations, where the literature review commonly forms a separate chapter. The introduction section should begin by clearly stating the background and context for your research study, followed by your thesis question, objectives, hypothesis , and thesis statement . An example might be: 
"The connection between nicotine consumption and insulin resistance has long been established. However, there is no substantial body of research on how long insulin resistance is maintained after people quit smoking. In this study, we aim to measure levels of insulin resistance in otherwise healthy subjects following a total cessation of nicotine consumption. We hypothesize that insulin resistance will begin to decline rapidly within six months."
 The introduction should be immediately followed by a review of earlier literature written on the thesis topic. In this section, you should also clearly identify where the literature connects to your study and how your research study fills a gap or bolsters previous studies. Fit your study within the puzzle of previous work and demonstrate the importance of your research.
In the methodology section of your thesis/dissertation, you must explain what you did and how you did it. If you used materials (for example, bacteria), make sure you clearly list each one. Live materials should be listed, including the specific strain and genus. You must explain your techniques, materials, and methods such that another researcher can replicate exactly what you have done.
In the results section, you will explain what happened. What were your findings? This section should be heavy on data and light on analysis. Usually, in-depth analysis and interpretation of your results will be covered in the discussion section of your thesis/dissertation. While you should present your results in full, any supplementary data that you don't have room for can be included in an appendix. As a note, this section is often written in the past tense. While other portions of your thesis/dissertation may use past and present interchangeably depending on the topic at hand, the results section of a scientific paper focuses on what has already happened (in an experiment), which is why it is written this way.
In this part of your thesis/dissertation, you will discuss what your findings mean. Did they align with your hypothesis? If so, how? If not, what was different? If there were any exceptions, errors, or total lack of correlation found, do not try to hide it. Clearly discuss what it might mean, or if you aren't sure, don't be afraid to say so. In this section, you can also highlight potential practical applications for your research study, limitations of your study, directions for future studies, and once again highlight the importance of your study in the field. This section usually concludes with an overall summarization of whether your results support your hypothesis or not. For example:
"Our study found that 500 of our 600 subjects continued to exhibit high levels of insulin resistance three years or more after stopping nicotine use. This does not support our hypothesis that insulin resistance would begin to drop around six months after subjects stopped nicotine use. Further research is warranted into the mechanisms by which past nicotine use alters insulin resistance levels in former smokers."
The reference list is an alphabetical or numerical list of sources you've used while researching and writing your thesis. The formatting of your reference list will be dependent on your university guidelines. Useful tools like citation generators can help you correctly format your references. Reference managers like EndNote or Mendeley are also helpful for compiling this list. Furthermore, a professional editor or proofreading service can ensure that each reference is correctly formatted.
This section can be very useful if you want to include materials that are relevant to the topic of your thesis/dissertation but that you were unable to include in the main text. Tables, large bodies of text, illustrations, forms used to collect data or perform studies, and other such materials can all be included in an appendix.
Critical steps for planning, drafting, and structuring a science thesis/dissertation
Writing your thesis/dissertation is a daunting and lengthy task. Here are some helpful tips to keep in mind when drafting your science thesis/dissertation:
Choose a thesis topic that is of professional interest to you. You are going to spend a lot of time thinking, reading, and writing about your thesis topic. Many aspiring young researchers end up working in a field related to their thesis/dissertation . If you start researching or writing a proposal and then decide you aren't into the topic, don't be afraid to change directions!
Plan your thesis timelines carefully. Is your topic realistic given the time and material constraints you have? Do you need to apply for external funding for your research study? Will that take additional time? Write a schedule and revisit/revise it often throughout your thesis/dissertation process.
Don't wait until the last minute to start writing! A thesis/dissertation isn't like an undergraduate paper where you spend some time researching and then some time writing it. You will need to write your thesis/dissertation as you continue your research study. Write as you work in the lab. Write as you learn things and then revise. Ideally, by the time you have finished your actual research study, you will already have a substantive draft.
Start writing the methodology section first. This is often the easiest because it is straightforward and you have already done quite a lot of the work while preparing your research study. The order in which you write your thesis/dissertation doesn't matter too much—if you find yourself jumping between sections, that is perfectly normal.
Keep a detailed list of your references using a reference manager or similar system, with tags so that you can easily identify the source of your information.
Final tips for writing and structuring a science thesis/dissertation
Writing a thesis/dissertation is a rewarding process. As a final tip for getting through this process successfully, don't forget to leave sufficient time for editing and proofreading. Your thesis/dissertation will go through many drafts and revisions before it reaches its final form.
Engaging the services of a professional can go a long way in helping you produce a professional and high-quality document worthy of your research. In addition, there are many helpful tools like AI grammar checker tools available online for students and young researchers.
Check out our site for more tips on how to write a good thesis/dissertation , where to find the best thesis editing services , and more about thesis editing and proofreading services .
Editor's pick
Get free updates.
Subscribe to our newsletter for regular insights from the research and publishing industry!
Review Checklist
Use this checklist to ensure that your science thesis/dissertation isn't missing any important structural components.
Title page: Does your thesis/dissertation have a title page with your title, name, department, advisor's name, and other important information?
Acknowledgements: Did you give credit to your funders, research colleagues, and anyone else who helped you?
Abstract: Does your thesis/dissertation include a brief summary?
Table of contents: Does your table of contents include headings, subheadings, and page numbers?
Figure and tables: Is there a complete list of figures and tables that are in your thesis/dissertation?
List of abbreviations: Are all of the abbreviations used in your thesis/dissertation listed here?
Glossary: Did you clearly define any specialized terminology used in your thesis/dissertation?
Introduction/Literature review: Did you justify your research study, state your objectives, and your hypothesis? Did you review the previous relevant literature in your field and explain how your thesis/dissertation fits in?
Materials/Methodology: Could another scientist replicate what you did by reading this section?
Results: Did you include all of the data from your experiments/research study?
Discussion/Conclusion: Did you clearly explain what your results mean and whether your hypothesis was correct or not?
Reference list: Are your references properly formatted and listed alphabetically or numerically?
Bibliography and Appendices: Did you include any additional relevant data, figures, or text that didn't fit into the main section of your thesis/dissertation?
How long is a typical science thesis/dissertation? +
A typical Master's thesis/dissertation ranges from 15,000-45,000 words, while a Ph.D. thesis/dissertation can be as much as 80,000 words.
How do I start my thesis/dissertation? +
You don't have to start with the introduction when you begin writing. You can start with the methodology section or any other section you prefer and revise it later.
How do I structure a science thesis/dissertation? +
The main section of a science thesis/dissertation includes an introduction/literature review, materials/methodology section, results, discussion/conclusion section, and a references list.
GA4 tracking code
Questions about Expos?
Writing Support for Instructors
Developing A Thesis
Think of yourself as a member of a jury, listening to a lawyer who is presenting an opening argument. You'll want to know very soon whether the lawyer believes the accused to be guilty or not guilty, and how the lawyer plans to convince you. Readers of academic essays are like jury members: before they have read too far, they want to know what the essay argues as well as how the writer plans to make the argument. After reading your thesis statement, the reader should think, "This essay is going to try to convince me of something. I'm not convinced yet, but I'm interested to see how I might be."
An effective thesis cannot be answered with a simple "yes" or "no." A thesis is not a topic; nor is it a fact; nor is it an opinion. "Reasons for the fall of communism" is a topic. "Communism collapsed in Eastern Europe" is a fact known by educated people. "The fall of communism is the best thing that ever happened in Europe" is an opinion. (Superlatives like "the best" almost always lead to trouble. It's impossible to weigh every "thing" that ever happened in Europe. And what about the fall of Hitler? Couldn't that be "the best thing"?)
A good thesis has two parts. It should tell what you plan to argue, and it should "telegraph" how you plan to argue—that is, what particular support for your claim is going where in your essay.
Steps in Constructing a Thesis
First, analyze your primary sources.  Look for tension, interest, ambiguity, controversy, and/or complication. Does the author contradict himself or herself? Is a point made and later reversed? What are the deeper implications of the author's argument? Figuring out the why to one or more of these questions, or to related questions, will put you on the path to developing a working thesis. (Without the why, you probably have only come up with an observation—that there are, for instance, many different metaphors in such-and-such a poem—which is not a thesis.)
Once you have a working thesis, write it down.  There is nothing as frustrating as hitting on a great idea for a thesis, then forgetting it when you lose concentration. And by writing down your thesis you will be forced to think of it clearly, logically, and concisely. You probably will not be able to write out a final-draft version of your thesis the first time you try, but you'll get yourself on the right track by writing down what you have.
Keep your thesis prominent in your introduction.  A good, standard place for your thesis statement is at the end of an introductory paragraph, especially in shorter (5-15 page) essays. Readers are used to finding theses there, so they automatically pay more attention when they read the last sentence of your introduction. Although this is not required in all academic essays, it is a good rule of thumb.
Anticipate the counterarguments.  Once you have a working thesis, you should think about what might be said against it. This will help you to refine your thesis, and it will also make you think of the arguments that you'll need to refute later on in your essay. (Every argument has a counterargument. If yours doesn't, then it's not an argument—it may be a fact, or an opinion, but it is not an argument.)
This statement is on its way to being a thesis. However, it is too easy to imagine possible counterarguments. For example, a political observer might believe that Dukakis lost because he suffered from a "soft-on-crime" image. If you complicate your thesis by anticipating the counterargument, you'll strengthen your argument, as shown in the sentence below.
Some Caveats and Some Examples
A thesis is never a question.  Readers of academic essays expect to have questions discussed, explored, or even answered. A question ("Why did communism collapse in Eastern Europe?") is not an argument, and without an argument, a thesis is dead in the water.
A thesis is never a list.  "For political, economic, social and cultural reasons, communism collapsed in Eastern Europe" does a good job of "telegraphing" the reader what to expect in the essay—a section about political reasons, a section about economic reasons, a section about social reasons, and a section about cultural reasons. However, political, economic, social and cultural reasons are pretty much the only possible reasons why communism could collapse. This sentence lacks tension and doesn't advance an argument. Everyone knows that politics, economics, and culture are important.
A thesis should never be vague, combative or confrontational.  An ineffective thesis would be, "Communism collapsed in Eastern Europe because communism is evil." This is hard to argue (evil from whose perspective? what does evil mean?) and it is likely to mark you as moralistic and judgmental rather than rational and thorough. It also may spark a defensive reaction from readers sympathetic to communism. If readers strongly disagree with you right off the bat, they may stop reading.
An effective thesis has a definable, arguable claim.  "While cultural forces contributed to the collapse of communism in Eastern Europe, the disintegration of economies played the key role in driving its decline" is an effective thesis sentence that "telegraphs," so that the reader expects the essay to have a section about cultural forces and another about the disintegration of economies. This thesis makes a definite, arguable claim: that the disintegration of economies played a more important role than cultural forces in defeating communism in Eastern Europe. The reader would react to this statement by thinking, "Perhaps what the author says is true, but I am not convinced. I want to read further to see how the author argues this claim."
A thesis should be as clear and specific as possible.  Avoid overused, general terms and abstractions. For example, "Communism collapsed in Eastern Europe because of the ruling elite's inability to address the economic concerns of the people" is more powerful than "Communism collapsed due to societal discontent."
Copyright 1999, Maxine Rodburg and The Tutors of the Writing Center at Harvard University
Tips for Reading an Assignment Prompt
Asking Analytical Questions
Introductions
What Do Introductions Across the Disciplines Have in Common?
Anatomy of a Body Paragraph
Transitions
Tips for Organizing Your Essay
Counterargument
Conclusions
Strategies for Essay Writing: Downloadable PDFs
Brief Guides to Writing in the Disciplines
Quick Links
Schedule an Appointment
English Grammar and Language Tutor
Harvard Guide to Using Sources
Departmental Writing Fellows
Writing Advice: The Harvard Writing Tutor Blog
WASP (Write a Scientific Paper): How to write a scientific thesis
Affiliations.
1 Anatomy Department, University of Malta, Malta. Electronic address: [email protected].
2 University of Malta and Consultant Paediatric Cardiologist, Mater Dei Hospital, Malta. Electronic address: [email protected].
3 Department of Obstetrics and Gynaecology, with the Faculty of Medicine & Surgery, University of Malta, Malta. Electronic address: [email protected].
PMID: 30086984
DOI: 10.1016/j.earlhumdev.2018.07.012
The prospect of writing a thesis is considered daunting by many but the task is a requisite when embarking into reading for any academic degree. A thesis is a written document following personal research. It is performed to obtain an academic degree or qualification, both at undergraduate and postgraduate level. When writing a thesis, it is imperative that the student follows the universal well-acknowledged structure format known as "IMRAD": i.e. Introduction, Methods, Results and Discussion. A summary of the thesis, known as the 'Abstract', is placed at the beginning of the "IMRAD", while all references cited in the thesis are placed at the very end. The thesis format is similar to a research manuscript prepared for publication in scientific journal, but there are significant differences between the two types of academic works. For example, the liberal use of graphical aides in the form of figures and/or tables enhances the delivery of results. It is essential to ensure that all the literature referred to in the thesis is cited, while paying particular attention to potential plagiarism. When writing a thesis, the student needs to keep in mind three factors: [1] the structure, [2] the substance and [3] the style. Once the student has developed a good plan for thesis layout, then writing becomes greatly faciliated.
Copyright © 2018 Elsevier B.V. All rights reserved.
Academic Dissertations as Topic*
Publishing*
Structuring your thesis
Information and services
Higher Degree by Research
HDR candidature support
How to write a thesis
The best structure for your HDR thesis will depend on your discipline and the research you aim to communicate.
Before you begin writing your thesis, make sure you've read our advice on thesis preparation for information on the requirements you'll need to meet.
Once you've done this, you can begin to think about how to structure your thesis. To help you get started, we've outlined a basic structure below, but the requirements for your discipline may be different .
If you need help determining a suitable structure:
read other theses in your discipline – you can search for UQ theses on the Library website. For prime examples, search for theses that received commendations from their examiners
check with your advisor.
A basic thesis structure includes the following sections:
Introduction and literature review
Results or findings.
An abstract is a summary of your entire thesis and should provide a complete overview of the thesis, including your key results and findings.
An abstract is different to your introduction, and shouldn't be used to advertise your thesis — it should provide enough information to allow readers to understand what they'll learn by reading the thesis.
Your abstract should answer the following questions:
What did you do?
How did you do it?
Why was it worth doing?
What were the key results?
What are the implications or significance of the results?
As your abstract will have a word limit, you may be unable to answer every question in detail. If you find yourself running out of words, make sure you include your key findings before other information.
All theses require introductions and literature reviews, but the structure and location of these can vary.
In some cases, your literature review will be incorporated into the introduction. You may also review literature in other parts of your thesis, such as in the methods section.
Other options for structuring an introduction and literature review include:
a brief introductory chapter with a longer, separate literature review chapter
a long introductory chapter with a brief introductory section followed by literature review sections
a brief introductory chapter with detailed literature reviews relevant to the topic of each chapter provided separately in each chapter — this is common in a thesis comprised of publications.
If you have a separate introduction and literature review, they should complement, not repeat, each other.
The introduction should outline the background and significance of the broad area of study, as well as your:
general aims – what you intend to contribute to the understanding of a topic
specific objectives – which particular aspects of that topic you'll be investigating
the rationale for proceeding in the way that you did
your motivation or the justification for your research – the level of detail can vary depending on how much detail you will be including in a literature review.
The literature review should provide a more detailed analysis of research in the field, and present more specific aims or hypotheses for your research. What's expected for a literature review varies depending on your:
program – a PhD thesis requires a more extensive literature review than an MPhil thesis
discipline – analyse well-written examples from your discipline to learn the conventions for content and structure.
To get some ideas about how to structure and integrate your literature review, look at how to write a literature review and an example analysis of a literature review , or talk to your advisor.
A possible structure for your methods section is to include an introduction that provides a justification and explanation of the methodological approach you chose, followed by relevant sub-sections. Some standard sub-sections of a methods chapter include:
How the methods section is structured can depend on your discipline, so review other theses from your discipline for ideas for structure.
Regardless of structure, the methods section should explain:
how you collected and analysed your data – you only need to include enough detail that another expert in the field could repeat what you've done (you don't have to detail field standard techniques or tests)
why you chose to collect specific data
how this data will help you to answer your research questions
why you chose the approach you went with.
You may want to present your results separately to your discussion. If so, use the results section to:
specify the data you collected and how it was were prepared for analysis
describe the data analysis (e.g. define the type of statistical test that was applied to the data)
describe the outcome of the analysis
present a summary and descriptive statistics in a table or graph.
Use tables and figures effectively
Reports usually include tables, graphs and other graphics to present data and supplement the text. To learn how to design and use these elements effectively, see our guides to:
incorporating tables, figures, statistics and equations (PDF, 1.2MB)
graphic presentation (PDF, 2.9MB) .
Use the discussion section to:
comment on your results and explain what they mean
compare, contrast and relate your results back to theory or the findings of other studies
identify and explain any unexpected results
identify any limitations to your research and any questions that your research was unable to answer
discuss the significance or implications of your results.
If you find that your research ends up in a different direction to what you intended, it can help to explicitly acknowledge this and explain why in this section.
Use the conclusion section to:
emphasise that you've met your research aims
summarise the main findings of your research
restate the limitations of your research and make suggestions for further research.
In some cases, the discussion and conclusion sections can be combined. Check with your advisor if you want to combine these sections.
Learning Advisers
Our advisers can help undergraduate and postgraduate students in all programs clarify ideas from workshops, help you develop skills and give feedback on assignments.
How a Learning Adviser can help
Further support
Writing a clear and engaging research paper Thesis and dissertation writing: an examination of published advice and actual practice Scientific writing
How to Write Your Thesis
I. thesis structure, list of figures, list of tables, introduction.
Be sure to include a hook at the beginning of the introduction. This is a statement of something sufficiently interesting to motivate your reader to read the rest of the paper, it is an important/interesting scientific problem that your paper either solves or addresses. You should draw the reader in and make them want to read the rest of the paper.
Note: Results vs. Discussion Sections
Ii. crosscutting issues, what are we looking for, planning ahead for your thesis, skimming vs. reading, giving credit.
direct quotes or illustrations without quotation marks, without attribution
direct quotes without quotation marks, with attribution
concepts/ideas without attribution
concepts/ideas with sloppy attribution
omitting or fabricating data or results
III. Editing Your Thesis
Dissertation Structure & Layout 101: How to structure your dissertation, thesis or research project.
By: Derek Jansen (MBA) Reviewed By: David Phair (PhD) | July 2019
So, you've got a decent understanding of what a dissertation is , you've chosen your topic and hopefully you've received approval for your research proposal . Awesome! Now its time to start the actual dissertation or thesis writing journey.
To craft a high-quality document, the very first thing you need to understand is dissertation structure . In this post, we'll walk you through the generic dissertation structure and layout, step by step. We'll start with the big picture, and then zoom into each chapter to briefly discuss the core contents. If you're just starting out on your research journey, you should start with this post, which covers the big-picture process of how to write a dissertation or thesis .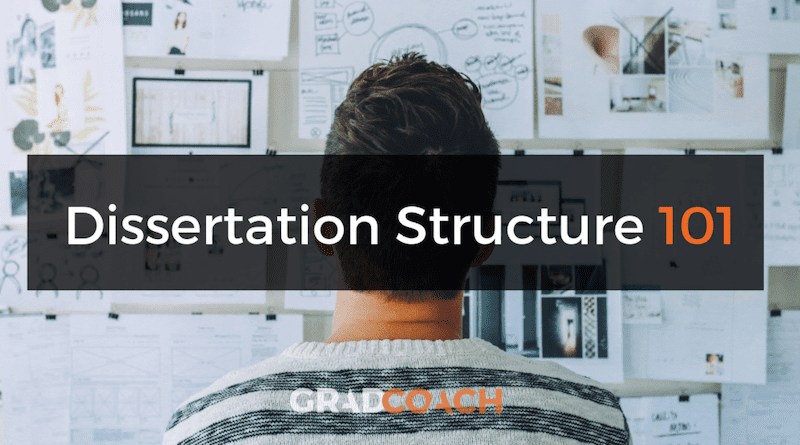 *The Caveat *
In this post, we'll be discussing a traditional dissertation/thesis structure and layout, which is generally used for social science research across universities, whether in the US, UK, Europe or Australia. However, some universities may have small variations on this structure (extra chapters, merged chapters, slightly different ordering, etc).
So, always check with your university if they have a prescribed structure or layout that they expect you to work with. If not, it's safe to assume the structure we'll discuss here is suitable. And even if they do have a prescribed structure, you'll still get value from this post as we'll explain the core contents of each section.  
Overview: S tructuring a dissertation or thesis
Acknowledgements page
Abstract (or executive summary)
Table of contents , list of figures and tables
Chapter 1: Introduction
Chapter 2: Literature review
Chapter 3: Methodology
Chapter 4: Results
Chapter 5: Discussion
Chapter 6: Conclusion
Reference list
As I mentioned, some universities will have slight variations on this structure. For example, they want an additional "personal reflection chapter", or they might prefer the results and discussion chapter to be merged into one. Regardless, the overarching flow will always be the same, as this flow reflects the research process , which we discussed here – i.e.:
The introduction chapter presents the core research question and aims .
The literature review chapter assesses what the current research says about this question.
The methodology, results and discussion chapters go about undertaking new research about this question.
The conclusion chapter (attempts to) answer the core research question.
In other words, the dissertation structure and layout reflect the research process of asking a well-defined question(s), investigating, and then answering the question – see below.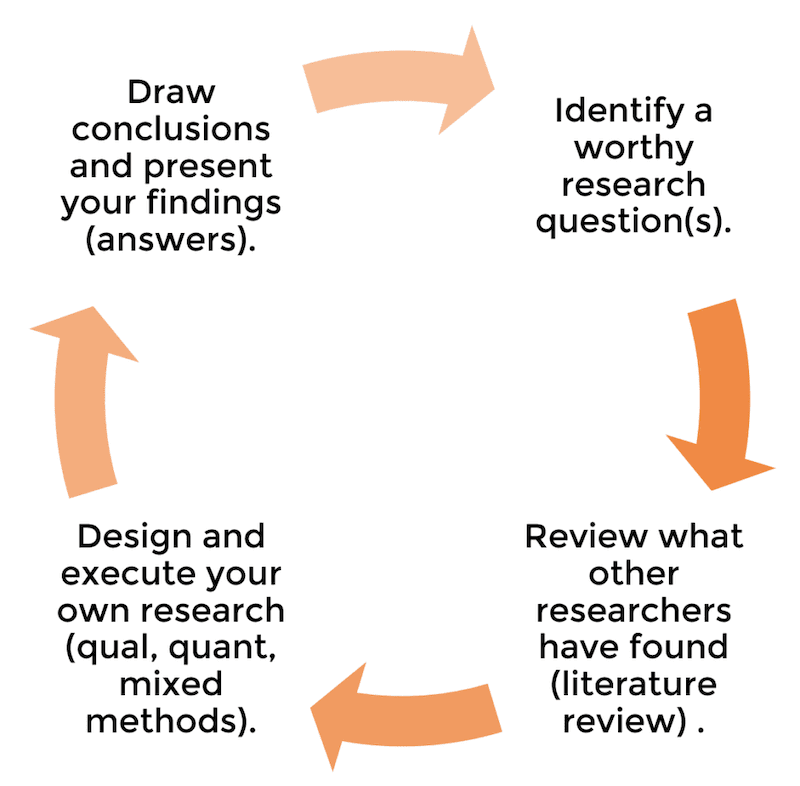 To restate that – the structure and layout of a dissertation reflect the flow of the overall research process . This is essential to understand, as each chapter will make a lot more sense if you "get" this concept. If you're not familiar with the research process, read this post before going further.
Right. Now that we've covered the big picture, let's dive a little deeper into the details of each section and chapter. Oh and by the way, you can also grab our free dissertation/thesis template here to help speed things up.
The title page of your dissertation is the very first impression the marker will get of your work, so it pays to invest some time thinking about your title. But what makes for a good title? A strong title needs to be 3 things:
Succinct (not overly lengthy or verbose)
Specific (not vague or ambiguous)
Representative of the research you're undertaking (clearly linked to your research questions)
Typically, a good title includes mention of the following:
The broader area of the research (i.e. the overarching topic)
The specific focus of your research (i.e. your specific context)
Indication of research design (e.g. quantitative , qualitative , or  mixed methods ).
For example:
A quantitative investigation [research design] into the antecedents of organisational trust [broader area] in the UK retail forex trading market [specific context/area of focus].
Again, some universities may have specific requirements regarding the format and structure of the title, so it's worth double-checking expectations with your institution (if there's no mention in the brief or study material).
Acknowledgements
This page provides you with an opportunity to say thank you to those who helped you along your research journey. Generally, it's optional (and won't count towards your marks), but it is academic best practice to include this.
So, who do you say thanks to? Well, there's no prescribed requirements, but it's common to mention the following people:
Your dissertation supervisor or committee.
Any professors, lecturers or academics that helped you understand the topic or methodologies.
Any tutors, mentors or advisors.
Your family and friends, especially spouse (for adult learners studying part-time).
There's no need for lengthy rambling. Just state who you're thankful to and for what (e.g. thank you to my supervisor, John Doe, for his endless patience and attentiveness) – be sincere. In terms of length, you should keep this to a page or less.
Abstract or executive summary
The dissertation abstract (or executive summary for some degrees) serves to provide the first-time reader (and marker or moderator) with a big-picture view of your research project. It should give them an understanding of the key insights and findings from the research, without them needing to read the rest of the report – in other words, it should be able to stand alone .
For it to stand alone, your abstract should cover the following key points (at a minimum):
Your research questions and aims – what key question(s) did your research aim to answer?
Your methodology – how did you go about investigating the topic and finding answers to your research question(s)?
Your findings – following your own research, what did do you discover?
Your conclusions – based on your findings, what conclusions did you draw? What answers did you find to your research question(s)?
So, in much the same way the dissertation structure mimics the research process, your abstract or executive summary should reflect the research process, from the initial stage of asking the original question to the final stage of answering that question.
In practical terms, it's a good idea to write this section up last , once all your core chapters are complete. Otherwise, you'll end up writing and rewriting this section multiple times (just wasting time). For a step by step guide on how to write a strong executive summary, check out this post .
Need a helping hand?
Table of contents
This section is straightforward. You'll typically present your table of contents (TOC) first, followed by the two lists – figures and tables. I recommend that you use Microsoft Word's automatic table of contents generator to generate your TOC. If you're not familiar with this functionality, the video below explains it simply:
If you find that your table of contents is overly lengthy, consider removing one level of depth. Oftentimes, this can be done without detracting from the usefulness of the TOC.
Right, now that the "admin" sections are out of the way, its time to move on to your core chapters. These chapters are the heart of your dissertation and are where you'll earn the marks. The first chapter is the introduction chapter – as you would expect, this is the time to introduce your research…
It's important to understand that even though you've provided an overview of your research in your abstract, your introduction needs to be written as if the reader has not read that (remember, the abstract is essentially a standalone document). So, your introduction chapter needs to start from the very beginning, and should address the following questions:
What will you be investigating (in plain-language, big picture-level)?
Why is that worth investigating? How is it important to academia or business? How is it sufficiently original?
What are your research aims and research question(s)? Note that the research questions can sometimes be presented at the end of the literature review (next chapter).
What is the scope of your study? In other words, what will and won't you cover ?
How will you approach your research? In other words, what methodology will you adopt?
How will you structure your dissertation? What are the core chapters and what will you do in each of them?
These are just the bare basic requirements for your intro chapter. Some universities will want additional bells and whistles in the intro chapter, so be sure to carefully read your brief or consult your research supervisor.
If done right, your introduction chapter will set a clear direction for the rest of your dissertation. Specifically, it will make it clear to the reader (and marker) exactly what you'll be investigating, why that's important, and how you'll be going about the investigation. Conversely, if your introduction chapter leaves a first-time reader wondering what exactly you'll be researching, you've still got some work to do.
Now that you've set a clear direction with your introduction chapter, the next step is the literature review . In this section, you will analyse the existing research (typically academic journal articles and high-quality industry publications), with a view to understanding the following questions:
What does the literature currently say about the topic you're investigating?
Is the literature lacking or well established? Is it divided or in disagreement?
How does your research fit into the bigger picture?
How does your research contribute something original?
How does the methodology of previous studies help you develop your own?
Depending on the nature of your study, you may also present a conceptual framework towards the end of your literature review, which you will then test in your actual research.
Again, some universities will want you to focus on some of these areas more than others, some will have additional or fewer requirements, and so on. Therefore, as always, its important to review your brief and/or discuss with your supervisor, so that you know exactly what's expected of your literature review chapter.
Now that you've investigated the current state of knowledge in your literature review chapter and are familiar with the existing key theories, models and frameworks, its time to design your own research. Enter the methodology chapter – the most "science-ey" of the chapters…
In this chapter, you need to address two critical questions:
Exactly HOW will you carry out your research (i.e. what is your intended research design)?
Exactly WHY have you chosen to do things this way (i.e. how do you justify your design)?
Remember, the dissertation part of your degree is first and foremost about developing and demonstrating research skills . Therefore, the markers want to see that you know which methods to use, can clearly articulate why you've chosen then, and know how to deploy them effectively.
Importantly, this chapter requires detail – don't hold back on the specifics. State exactly what you'll be doing, with who, when, for how long, etc. Moreover, for every design choice you make, make sure you justify it.
In practice, you will likely end up coming back to this chapter once you've undertaken all your data collection and analysis, and revise it based on changes you made during the analysis phase. This is perfectly fine. Its natural for you to add an additional analysis technique, scrap an old one, etc based on where your data lead you. Of course, I'm talking about small changes here – not a fundamental switch from qualitative to quantitative, which will likely send your supervisor in a spin!
You've now collected your data and undertaken your analysis, whether qualitative, quantitative or mixed methods. In this chapter, you'll present the raw results of your analysis . For example, in the case of a quant study, you'll present the demographic data, descriptive statistics, inferential statistics, etc.
Typically, Chapter 4 is simply a presentation and description of the data, not a discussion of the meaning of the data. In other words, it's descriptive, rather than analytical – the meaning is discussed in Chapter 5. However, some universities will want you to combine chapters 4 and 5, so that you both present and interpret the meaning of the data at the same time. Check with your institution what their preference is.
Now that you've presented the data analysis results, its time to interpret and analyse them. In other words, its time to discuss what they mean, especially in relation to your research question(s).
What you discuss here will depend largely on your chosen methodology. For example, if you've gone the quantitative route, you might discuss the relationships between variables . If you've gone the qualitative route, you might discuss key themes and the meanings thereof. It all depends on what your research design choices were.
Most importantly, you need to discuss your results in relation to your research questions and aims, as well as the existing literature. What do the results tell you about your research questions? Are they aligned with the existing research or at odds? If so, why might this be? Dig deep into your findings and explain what the findings suggest, in plain English.
The final chapter – you've made it! Now that you've discussed your interpretation of the results, its time to bring it back to the beginning with the conclusion chapter . In other words, its time to (attempt to) answer your original research question s (from way back in chapter 1). Clearly state what your conclusions are in terms of your research questions. This might feel a bit repetitive, as you would have touched on this in the previous chapter, but its important to bring the discussion full circle and explicitly state your answer(s) to the research question(s).
Next, you'll typically discuss the implications of your findings? In other words, you've answered your research questions – but what does this mean for the real world (or even for academia)? What should now be done differently, given the new insight you've generated?
Lastly, you should discuss the limitations of your research, as well as what this means for future research in the area. No study is perfect, especially not a Masters-level. Discuss the shortcomings of your research. Perhaps your methodology was limited, perhaps your sample size was small or not representative, etc, etc. Don't be afraid to critique your work – the markers want to see that you can identify the limitations of your work. This is a strength, not a weakness. Be brutal!
This marks the end of your core chapters – woohoo! From here on out, it's pretty smooth sailing.
The reference list is straightforward. It should contain a list of all resources cited in your dissertation, in the required format, e.g. APA , Harvard, etc.
It's essential that you use reference management software for your dissertation. Do NOT try handle your referencing manually – its far too error prone. On a reference list of multiple pages, you're going to make mistake. To this end, I suggest considering either Mendeley or Zotero. Both are free and provide a very straightforward interface to ensure that your referencing is 100% on point. I've included a simple how-to video for the Mendeley software (my personal favourite) below:
Some universities may ask you to include a bibliography, as opposed to a reference list. These two things are not the same . A bibliography is similar to a reference list, except that it also includes resources which informed your thinking but were not directly cited in your dissertation. So, double-check your brief and make sure you use the right one.
The very last piece of the puzzle is the appendix or set of appendices. This is where you'll include any supporting data and evidence. Importantly, supporting is the keyword here.
Your appendices should provide additional "nice to know", depth-adding information, which is not critical to the core analysis. Appendices should not be used as a way to cut down word count (see this post which covers how to reduce word count ). In other words, don't place content that is critical to the core analysis here, just to save word count. You will not earn marks on any content in the appendices, so don't try to play the system!
Time to recap…
And there you have it – the traditional dissertation structure and layout, from A-Z. To recap, the core structure for a dissertation or thesis is (typically) as follows:
Most importantly, the core chapters should reflect the research process (asking, investigating and answering your research question). Moreover, the research question(s) should form the golden thread throughout your dissertation structure. Everything should revolve around the research questions, and as you've seen, they should form both the start point (i.e. introduction chapter) and the endpoint (i.e. conclusion chapter).
I hope this post has provided you with clarity about the traditional dissertation/thesis structure and layout. If you have any questions or comments, please leave a comment below, or feel free to get in touch with us. Also, be sure to check out the rest of the  Grad Coach Blog .
Psst… there's more (for free)
This post is part of our dissertation mini-course, which covers everything you need to get started with your dissertation, thesis or research project. 
You Might Also Like:
33 Comments
many thanks i found it very useful
Glad to hear that, Arun. Good luck writing your dissertation.
Such clear practical logical advice. I very much needed to read this to keep me focused in stead of fretting.. Perfect now ready to start my research!
what about scientific fields like computer or engineering thesis what is the difference in the structure? thank you very much
Thanks so much this helped me a lot!
Very helpful and accessible. What I like most is how practical the advice is along with helpful tools/ links.
Thanks Ade!
Thank you so much sir.. It was really helpful..
You're welcome!
Hi! How many words maximum should contain the abstract?
Thank you so much 😊 Find this at the right moment
You're most welcome. Good luck with your dissertation.
best ever benefit i got on right time thank you
Many times Clarity and vision of destination of dissertation is what makes the difference between good ,average and great researchers the same way a great automobile driver is fast with clarity of address and Clear weather conditions .
I guess Great researcher = great ideas + knowledge + great and fast data collection and modeling + great writing + high clarity on all these
You have given immense clarity from start to end.
Morning. Where will I write the definitions of what I'm referring to in my report?
Thank you so much Derek, I was almost lost! Thanks a tonnnn! Have a great day!
Thanks ! so concise and valuable
This was very helpful. Clear and concise. I know exactly what to do now.
Thank you for allowing me to go through briefly. I hope to find time to continue.
Really useful to me. Thanks a thousand times
Very interesting! It will definitely set me and many more for success. highly recommended.
Thank you soo much sir, for the opportunity to express my skills
Usefull, thanks a lot. Really clear
That was incredibly useful. Thanks Grad Coach Crew!
My stress level just dropped at least 15 points after watching this. Just starting my thesis for my grad program and I feel a lot more capable now! Thanks for such a clear and helpful video, Emma and the GradCoach team!
Do we need to mention the number of words the dissertation contains in the main document?
It depends on your university's requirements, so it would be best to check with them 🙂
Such a helpful post to help me get started with structuring my masters dissertation, thank you!
Great video; I appreciate that helpful information
It is so necessary or avital course
This blog is very informative for my research. Thank you
Doctoral students are required to fill out the National Research Council's Survey of Earned Doctorates
wow this is an amazing gain in my life
Trackbacks/Pingbacks
What Is A Literature Review (In A Dissertation Or Thesis) - Grad Coach - […] is to write the actual literature review chapter (this is usually the second chapter in a typical dissertation or…
Submit a Comment Cancel reply
Your email address will not be published. Required fields are marked *
Save my name, email, and website in this browser for the next time I comment.
Have a language expert improve your writing
Run a free plagiarism check in 10 minutes, automatically generate references for free.
Knowledge Base
Dissertation
How to Write a Dissertation | A Guide to Structure & Content
A dissertation or thesis is a long piece of academic writing based on original research, submitted as part of an undergraduate or postgraduate degree.
The structure of a dissertation depends on your field, but it is usually divided into at least four or five chapters (including an introduction and conclusion chapter).
The most common dissertation structure in the sciences and social sciences includes:
An introduction to your topic
A literature review that surveys relevant sources
An explanation of your methodology
An overview of the results of your research
A discussion of the results and their implications
A conclusion that shows what your research has contributed
Dissertations in the humanities are often structured more like a long essay , building an argument by analysing primary and secondary sources . Instead of the standard structure outlined here, you might organise your chapters around different themes or case studies.
Other important elements of the dissertation include the title page , abstract , and reference list . If in doubt about how your dissertation should be structured, always check your department's guidelines and consult with your supervisor.
Table of contents
Acknowledgements, table of contents, list of figures and tables, list of abbreviations, introduction, literature review / theoretical framework, methodology, reference list.
The very first page of your document contains your dissertation's title, your name, department, institution, degree program, and submission date. Sometimes it also includes your student number, your supervisor's name, and the university's logo. Many programs have strict requirements for formatting the dissertation title page .
The title page is often used as cover when printing and binding your dissertation .
Prevent plagiarism, run a free check.
The acknowledgements section is usually optional, and gives space for you to thank everyone who helped you in writing your dissertation. This might include your supervisors, participants in your research, and friends or family who supported you.
The abstract is a short summary of your dissertation, usually about 150-300 words long. You should write it at the very end, when you've completed the rest of the dissertation. In the abstract, make sure to:
State the main topic and aims of your research
Describe the methods you used
Summarise the main results
State your conclusions
Although the abstract is very short, it's the first part (and sometimes the only part) of your dissertation that people will read, so it's important that you get it right. If you're struggling to write a strong abstract, read our guide on how to write an abstract .
In the table of contents, list all of your chapters and subheadings and their page numbers. The dissertation contents page gives the reader an overview of your structure and helps easily navigate the document.
All parts of your dissertation should be included in the table of contents, including the appendices. You can generate a table of contents automatically in Word.
If you have used a lot of tables and figures in your dissertation, you should itemise them in a numbered list . You can automatically generate this list using the Insert Caption feature in Word.
If you have used a lot of abbreviations in your dissertation, you can include them in an alphabetised list of abbreviations so that the reader can easily look up their meanings.
If you have used a lot of highly specialised terms that will not be familiar to your reader, it might be a good idea to include a glossary . List the terms alphabetically and explain each term with a brief description or definition.
In the introduction, you set up your dissertation's topic, purpose, and relevance, and tell the reader what to expect in the rest of the dissertation. The introduction should:
Establish your research topic , giving necessary background information to contextualise your work
Narrow down the focus and define the scope of the research
Discuss the state of existing research on the topic, showing your work's relevance to a broader problem or debate
Clearly state your objectives and research questions , and indicate how you will answer them
Give an overview of your dissertation's structure
Everything in the introduction should be clear, engaging, and relevant to your research. By the end, the reader should understand the what , why and how of your research. Not sure how? Read our guide on how to write a dissertation introduction .
Before you start on your research, you should have conducted a literature review to gain a thorough understanding of the academic work that already exists on your topic. This means:
Collecting sources (e.g. books and journal articles) and selecting the most relevant ones
Critically evaluating and analysing each source
Drawing connections between them (e.g. themes, patterns, conflicts, gaps) to make an overall point
In the dissertation literature review chapter or section, you shouldn't just summarise existing studies, but develop a coherent structure and argument that leads to a clear basis or justification for your own research. For example, it might aim to show how your research:
Addresses a gap in the literature
Takes a new theoretical or methodological approach to the topic
Proposes a solution to an unresolved problem
Advances a theoretical debate
Builds on and strengthens existing knowledge with new data
The literature review often becomes the basis for a theoretical framework , in which you define and analyse the key theories, concepts and models that frame your research. In this section you can answer descriptive research questions about the relationship between concepts or variables.
The methodology chapter or section describes how you conducted your research, allowing your reader to assess its validity. You should generally include:
The overall approach and type of research (e.g. qualitative, quantitative, experimental, ethnographic)
Your methods of collecting data (e.g. interviews, surveys, archives)
Details of where, when, and with whom the research took place
Your methods of analysing data (e.g. statistical analysis, discourse analysis)
Tools and materials you used (e.g. computer programs, lab equipment)
A discussion of any obstacles you faced in conducting the research and how you overcame them
An evaluation or justification of your methods
Your aim in the methodology is to accurately report what you did, as well as convincing the reader that this was the best approach to answering your research questions or objectives.
Next, you report the results of your research . You can structure this section around sub-questions, hypotheses, or topics. Only report results that are relevant to your objectives and research questions. In some disciplines, the results section is strictly separated from the discussion, while in others the two are combined.
For example, for qualitative methods like in-depth interviews, the presentation of the data will often be woven together with discussion and analysis, while in quantitative and experimental research, the results should be presented separately before you discuss their meaning. If you're unsure, consult with your supervisor and look at sample dissertations to find out the best structure for your research.
In the results section it can often be helpful to include tables, graphs and charts. Think carefully about how best to present your data, and don't include tables or figures that just repeat what you have written  –  they should provide extra information or usefully visualise the results in a way that adds value to your text.
Full versions of your data (such as interview transcripts) can be included as an appendix .
The discussion  is where you explore the meaning and implications of your results in relation to your research questions. Here you should interpret the results in detail, discussing whether they met your expectations and how well they fit with the framework that you built in earlier chapters. If any of the results were unexpected, offer explanations for why this might be. It's a good idea to consider alternative interpretations of your data and discuss any limitations that might have influenced the results.
The discussion should reference other scholarly work to show how your results fit with existing knowledge. You can also make recommendations for future research or practical action.
The dissertation conclusion should concisely answer the main research question, leaving the reader with a clear understanding of your central argument. Wrap up your dissertation with a final reflection on what you did and how you did it. The conclusion often also includes recommendations for research or practice.
In this section, it's important to show how your findings contribute to knowledge in the field and why your research matters. What have you added to what was already known?
You must include full details of all sources that you have cited in a reference list (sometimes also called a works cited list or bibliography). It's important to follow a consistent reference style . Each style has strict and specific requirements for how to format your sources in the reference list.
The most common styles used in UK universities are Harvard referencing and Vancouver referencing . Your department will often specify which referencing style you should use – for example, psychology students tend to use APA style , humanities students often use MHRA , and law students always use OSCOLA . M ake sure to check the requirements, and ask your supervisor if you're unsure.
To save time creating the reference list and make sure your citations are correctly and consistently formatted, you can use our free APA Citation Generator .
Your dissertation itself should contain only essential information that directly contributes to answering your research question. Documents you have used that do not fit into the main body of your dissertation (such as interview transcripts, survey questions or tables with full figures) can be added as appendices .
Is this article helpful?
Other students also liked.
What Is a Dissertation? | 5 Essential Questions to Get Started
What is a Literature Review? | Guide, Template, & Examples
How to Write a Dissertation Proposal | A Step-by-Step Guide
More interesting articles
Checklist: Writing a dissertation
Dissertation & Thesis Outline | Example & Free Templates
Dissertation binding and printing
Dissertation Table of Contents in Word | Instructions & Examples
Dissertation title page
Example Theoretical Framework of a Dissertation or Thesis
Figure & Table Lists | Word Instructions, Template & Examples
How to Choose a Dissertation Topic | 8 Steps to Follow
How to Write a Discussion Section | Tips & Examples
How to Write a Results Section | Tips & Examples
How to Write a Thesis or Dissertation Conclusion
How to Write a Thesis or Dissertation Introduction
How to Write an Abstract | Steps & Examples
How to Write Recommendations in Research | Examples & Tips
List of Abbreviations | Example, Template & Best Practices
Operationalisation | A Guide with Examples, Pros & Cons
Prize-Winning Thesis and Dissertation Examples
Relevance of Your Dissertation Topic | Criteria & Tips
Research Paper Appendix | Example & Templates
Thesis & Dissertation Acknowledgements | Tips & Examples
Thesis & Dissertation Database Examples
What is a Dissertation Preface? | Definition & Examples
What is a Glossary? | Definition, Templates, & Examples
What Is a Research Methodology? | Steps & Tips
What is a Theoretical Framework? | A Step-by-Step Guide
What Is a Thesis? | Ultimate Guide & Examples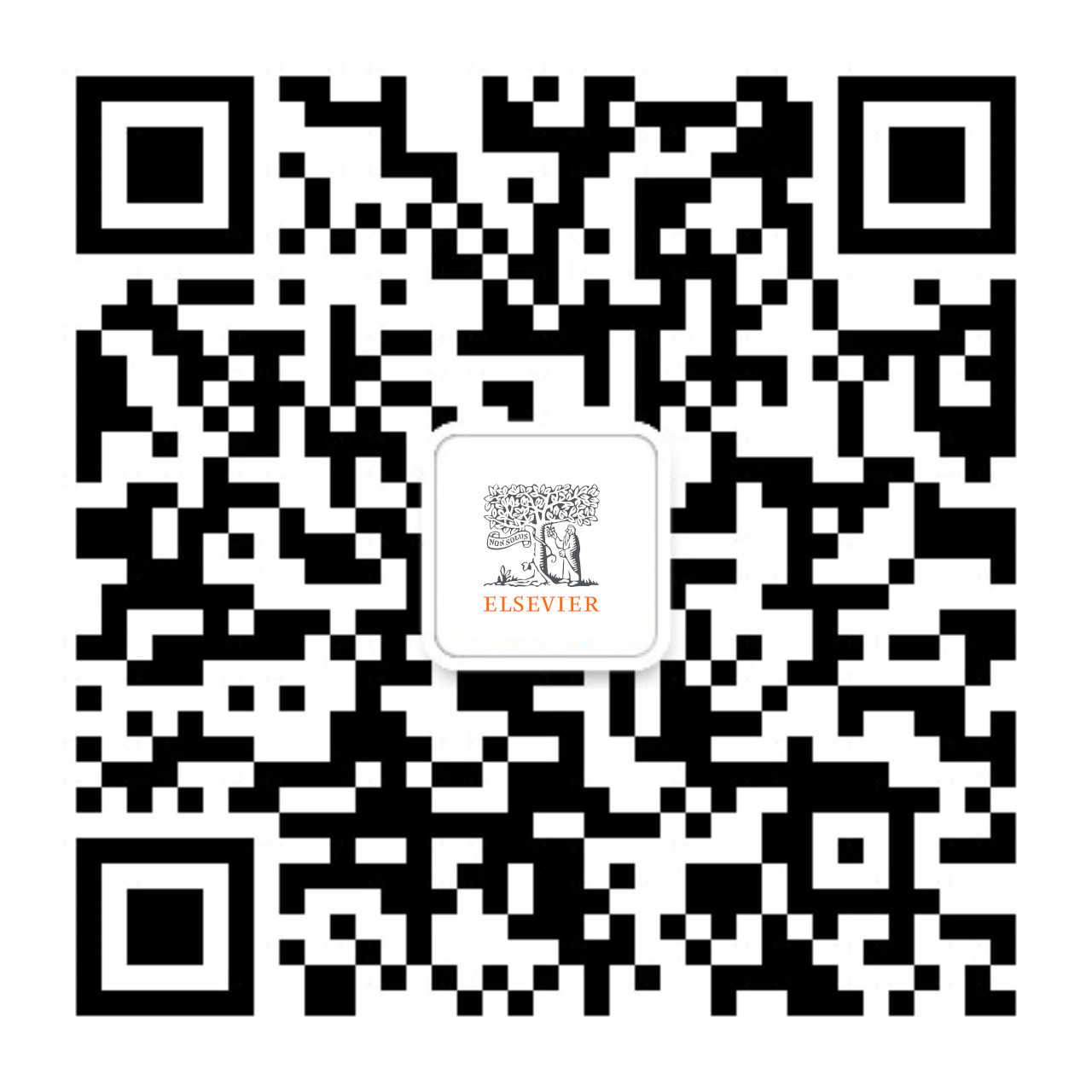 Writing a Scientific Research Project Proposal
Table of Contents
The importance of a well-written research proposal cannot be underestimated. Your research really is only as good as your proposal. A poorly written, or poorly conceived research proposal will doom even an otherwise worthy project. On the other hand, a well-written, high-quality proposal will increase your chances for success.
In this article, we'll outline the basics of writing an effective scientific research proposal, including the differences between research proposals, grants and cover letters. We'll also touch on common mistakes made when submitting research proposals, as well as a simple example or template that you can follow.
What is a scientific research proposal?
The main purpose of a scientific research proposal is to convince your audience that your project is worthwhile, and that you have the expertise and wherewithal to complete it. The elements of an effective research proposal mirror those of the research process itself, which we'll outline below. Essentially, the research proposal should include enough information for the reader to determine if your proposed study is worth pursuing.
It is not an uncommon misunderstanding to think that a research proposal and a cover letter are the same things. However, they are different. The main difference between a research proposal vs cover letter content is distinct. Whereas the research proposal summarizes the proposal for future research, the cover letter connects you to the research, and how you are the right person to complete the proposed research.
There is also sometimes confusion around a research proposal vs grant application. Whereas a research proposal is a statement of intent, related to answering a research question, a grant application is a specific request for funding to complete the research proposed. Of course, there are elements of overlap between the two documents; it's the purpose of the document that defines one or the other.
Scientific Research Proposal Format
Although there is no one way to write a scientific research proposal, there are specific guidelines. A lot depends on which journal you're submitting your research proposal to, so you may need to follow their scientific research proposal template.
In general, however, there are fairly universal sections to every scientific research proposal. These include:
Title: Make sure the title of your proposal is descriptive and concise. Make it catch and informative at the same time, avoiding dry phrases like, "An investigation…" Your title should pique the interest of the reader.
Abstract: This is a brief (300-500 words) summary that includes the research question, your rationale for the study, and any applicable hypothesis. You should also include a brief description of your methodology, including procedures, samples, instruments, etc.
Introduction: The opening paragraph of your research proposal is, perhaps, the most important. Here you want to introduce the research problem in a creative way, and demonstrate your understanding of the need for the research. You want the reader to think that your proposed research is current, important and relevant.
Background: Include a brief history of the topic and link it to a contemporary context to show its relevance for today. Identify key researchers and institutions also looking at the problem
Literature Review: This is the section that may take the longest amount of time to assemble. Here you want to synthesize prior research, and place your proposed research into the larger picture of what's been studied in the past. You want to show your reader that your work is original, and adds to the current knowledge.
Research Design and Methodology: This section should be very clearly and logically written and organized. You are letting your reader know that you know what you are going to do, and how. The reader should feel confident that you have the skills and knowledge needed to get the project done.
Preliminary Implications: Here you'll be outlining how you anticipate your research will extend current knowledge in your field. You might also want to discuss how your findings will impact future research needs.
Conclusion: This section reinforces the significance and importance of your proposed research, and summarizes the entire proposal.
References/Citations: Of course, you need to include a full and accurate list of any and all sources you used to write your research proposal.
Common Mistakes in Writing a Scientific Research Project Proposal
Remember, the best research proposal can be rejected if it's not well written or is ill-conceived. The most common mistakes made include:
Not providing the proper context for your research question or the problem
Failing to reference landmark/key studies
Losing focus of the research question or problem
Not accurately presenting contributions by other researchers and institutions
Incompletely developing a persuasive argument for the research that is being proposed
Misplaced attention on minor points and/or not enough detail on major issues
Sloppy, low-quality writing without effective logic and flow
Incorrect or lapses in references and citations, and/or references not in proper format
The proposal is too long – or too short
Scientific Research Proposal Example
There are countless examples that you can find for successful research proposals. In addition, you can also find examples of unsuccessful research proposals. Search for successful research proposals in your field, and even for your target journal, to get a good idea on what specifically your audience may be looking for.
While there's no one example that will show you everything you need to know, looking at a few will give you a good idea of what you need to include in your own research proposal. Talk, also, to colleagues in your field, especially if you are a student or a new researcher. We can often learn from the mistakes of others. The more prepared and knowledgeable you are prior to writing your research proposal, the more likely you are to succeed.
Language Editing Services
One of the top reasons scientific research proposals are rejected is due to poor logic and flow. Check out our Language Editing Services to ensure a great proposal , that's clear and concise, and properly referenced. Check our video for more information, and get started today.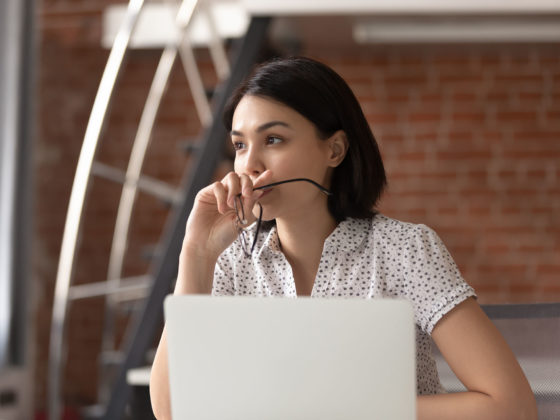 How to Appeal a Journal Decision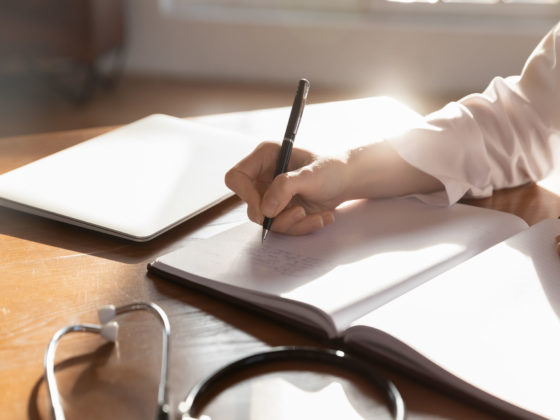 Medical Research Abstract: How to Write
You may also like.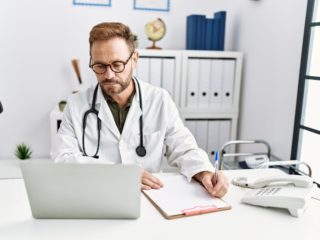 Five Common Mistakes to Avoid When Writing a Biomedical Research Paper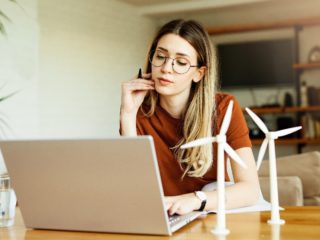 Making Technical Writing in Environmental Engineering Accessible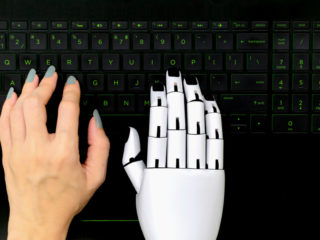 To Err is Not Human: The Dangers of AI-assisted Academic Writing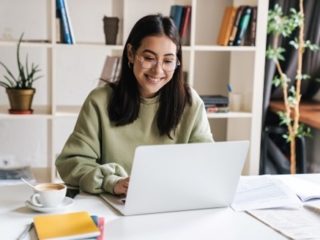 When Data Speak, Listen: Importance of Data Collection and Analysis Methods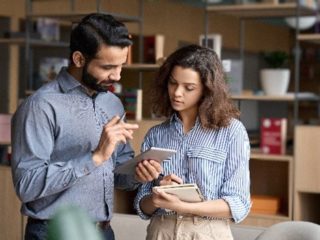 Choosing the Right Research Methodology: A Guide for Researchers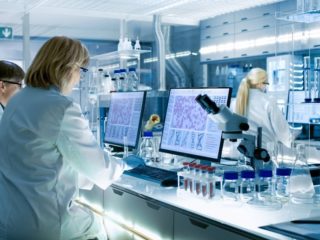 Navigating the Reproducibility Crisis: A Guide to Analytical Method Validation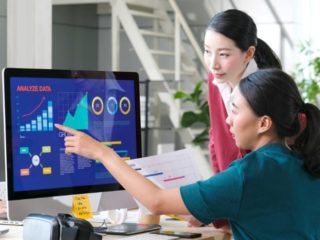 Why is data validation important in research?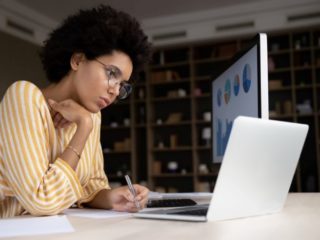 Writing a good review article
Input your search keywords and press Enter.
Thesis Structure: Writing Guide For Your Success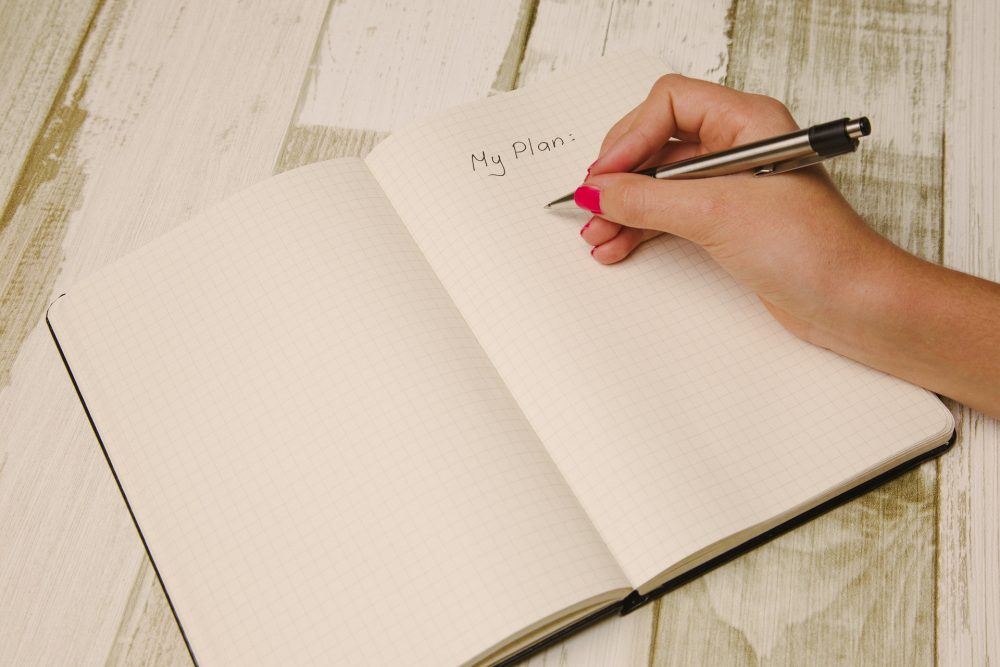 If you are about to start writing your thesis, then it is extremely important to know as much as possible about the thesis structure. Learning the main thesis chapters should enable you to quickly structure your academic paper. Keep in mind that not structuring the paper correctly usually leads to severe penalties. We know some of you are probably having questions about numbering dissertation chapters. Basically, you just need to give all the major sections consecutive numbers. Use Arabic numerals (1, 2, 3, and so on). Check out the most frequently asked questions and them move on to the 7 parts of the thesis or dissertation structure.
Thesis Structure Frequently Asked Questions
What is a basic good structure for a thesis? A: The best structure is the one listed below. It contains the 7 important parts any thesis should have.
What does "the structure of this dissertation is in manuscript style" mean? A: It means that the thesis includes one or more manuscripts that have been written in a way that facilitates publication. The thesis can, in this case, be a collection of papers that have been written or co-authored by the student.
Which chapters of dissertation are mandatory? A: All the 7 chapters below are necessary, if you want to get a top score on your paper.
Where can I get a thesis structure template? A: You can quickly get a thesis structure example from one of our seasoned academic writers. Don't base your thesis on mediocre samples you find online.
What is the preferred thesis sentence structure? A: There is no set sentence structure that you have to follow. Just make sure your writing is organized in a logical manner and that all complex terms are explained the first time you use them.
Thesis Abstract
The first part of the thesis structure is the abstract. It is basically an overview of the entire paper. There is no set dissertation abstract structure. It is just a summary of your thesis and it should be just 200 to 300 words long.
Thesis Introduction
The introduction is one of the most important dissertation chapters. It should contain all of the following information:
A bit of background about the topic. Some information about the current knowledge. The aim of your research (the gap in knowledge that prompted you to write the thesis).
Remember that the introduction must present the thesis statement. It is very important to learn more about the thesis statement structure. A great thesis statement will pique the interest of the evaluation committee.
Thesis Literature Review
Many students who are looking to learn how to structure a thesis don't know about the Literature Review section. Why? Because many people prefer to include it into the introduction. However, by separating the literature review from the intro, you can focus more on why your research is important. You can evaluate the most important research on your topic and clearly show the gap in knowledge.
Thesis Methods
In most cases, the Methods section is the easiest part of the structure of a thesis. All you have to do is present the method or methods you chose for the research. Don't forget to also explain why you chose that specific research method. Your audience needs to understand that the chosen method is the best for the task.
Thesis Results
This is one of the most important chapters of a dissertation. In the Results chapter, you need to present your findings. Remember that written text is not enough. You need figures, stats, graphs, and other forms of data. This section contains all the facts of your research and should be written in an objective, neutral manner. It would be unusual for your to discuss your findings in this section.
Thesis Discussion
The Discussion chapter is very important in the dissertation chapters structure. It is the reason why you didn't discuss your findings in the Results section. This is the section you can use to talk about your findings and provide your own opinions about the results. Here is what you can do in the discussion section:
Explain to the audience what your results mean for the scientific community. Comment on each of the results and discuss how your findings support your thesis. Explain any unexpected results so the evaluation committee can see that you know what you're doing. Interpret the results and tie them with other research on the subject. How does your research help the academic community?
Thesis Conclusion
While not the most important chapter, the conclusion is one of the important chapters in a dissertation. It is the part where you can show your readers that you have achieved your research objectives. You can talk a bit about what you've learned in the process and even make some suggestions regarding the need for future research. In most cases, students also reiterate the thesis statement at the beginning of the conclusion, followed by a short summary of the paper's most important chapters.
Still Not Sure How to Structure Thesis?
In case you are still struggling to find the best history dissertation structure, you should get some help as fast as possible. Remember that writing a thesis takes weeks, if not months. Don't spend too much time trying to find the best structure. Instead, get in touch with a reliable academic company and get some quick assistance. For examples, one of our writers can create a thesis outline for you. You can just follow the outline and everything will be just fine.
Of course, you can also get some help with the thesis formatting. Citations and references can be difficult to master. Each academic writing style (MLA, Chicago, APA, etc.) has its own requirements. The way you format your academic paper is very important. Bolding and italicizing can emphasize certain ideas. A professional editor can help you make the thesis stand out from the rest. After all, a pleasantly-formatted dissertation that impresses the evaluation committee with its structure and quality of content has a very high chance of getting a top score.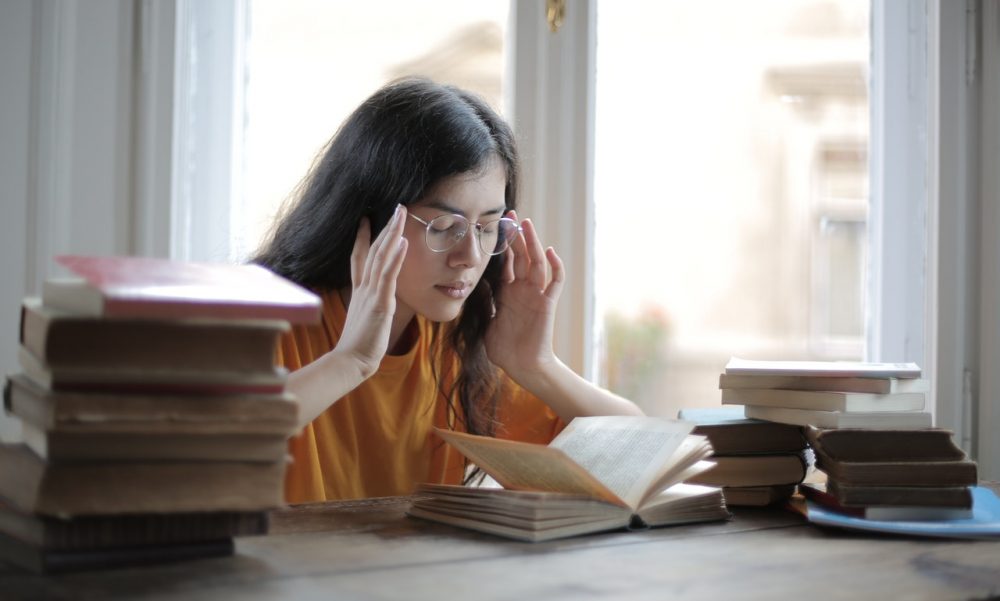 Leave a Reply Cancel reply
Your email address will not be published. Required fields are marked *
Comment * Error message
Name * Error message
Email * Error message
Save my name, email, and website in this browser for the next time I comment.
As Putin continues killing civilians, bombing kindergartens, and threatening WWIII, Ukraine fights for the world's peaceful future.
Ukraine Live Updates
When you choose to publish with PLOS, your research makes an impact. Make your work accessible to all, without restrictions, and accelerate scientific discovery with options like preprints and published peer review that make your work more Open.
PLOS Biology
PLOS Climate
PLOS Computational Biology
PLOS Digital Health
PLOS Genetics
PLOS Global Public Health
PLOS Medicine
PLOS Neglected Tropical Diseases
PLOS Pathogens
PLOS Sustainability and Transformation
PLOS Collections
How to Write Discussions and Conclusions
The discussion section contains the results and outcomes of a study. An effective discussion informs readers what can be learned from your experiment and provides context for the results.
What makes an effective discussion?
When you're ready to write your discussion, you've already introduced the purpose of your study and provided an in-depth description of the methodology. The discussion informs readers about the larger implications of your study based on the results. Highlighting these implications while not overstating the findings can be challenging, especially when you're submitting to a journal that selects articles based on novelty or potential impact. Regardless of what journal you are submitting to, the discussion section always serves the same purpose: concluding what your study results actually mean.
A successful discussion section puts your findings in context. It should include:
the results of your research,
a discussion of related research, and
a comparison between your results and initial hypothesis.
Tip: Not all journals share the same naming conventions.
You can apply the advice in this article to the conclusion, results or discussion sections of your manuscript.
Our Early Career Researcher community tells us that the conclusion is often considered the most difficult aspect of a manuscript to write. To help, this guide provides questions to ask yourself, a basic structure to model your discussion off of and examples from published manuscripts.
Questions to ask yourself:
Was my hypothesis correct?
If my hypothesis is partially correct or entirely different, what can be learned from the results?
How do the conclusions reshape or add onto the existing knowledge in the field? What does previous research say about the topic?
Why are the results important or relevant to your audience? Do they add further evidence to a scientific consensus or disprove prior studies?
How can future research build on these observations? What are the key experiments that must be done?
What is the "take-home" message you want your reader to leave with?
How to structure a discussion
Trying to fit a complete discussion into a single paragraph can add unnecessary stress to the writing process. If possible, you'll want to give yourself two or three paragraphs to give the reader a comprehensive understanding of your study as a whole. Here's one way to structure an effective discussion:
Writing Tips
While the above sections can help you brainstorm and structure your discussion, there are many common mistakes that writers revert to when having difficulties with their paper. Writing a discussion can be a delicate balance between summarizing your results, providing proper context for your research and avoiding introducing new information. Remember that your paper should be both confident and honest about the results!
Read the journal's guidelines on the discussion and conclusion sections. If possible, learn about the guidelines before writing the discussion to ensure you're writing to meet their expectations.
Begin with a clear statement of the principal findings. This will reinforce the main take-away for the reader and set up the rest of the discussion.
Explain why the outcomes of your study are important to the reader. Discuss the implications of your findings realistically based on previous literature, highlighting both the strengths and limitations of the research.
State whether the results prove or disprove your hypothesis. If your hypothesis was disproved, what might be the reasons?
Introduce new or expanded ways to think about the research question. Indicate what next steps can be taken to further pursue any unresolved questions.
If dealing with a contemporary or ongoing problem, such as climate change, discuss possible consequences if the problem is avoided.
Be concise. Adding unnecessary detail can distract from the main findings.
Don't
Rewrite your abstract. Statements with "we investigated" or "we studied" generally do not belong in the discussion.
Include new arguments or evidence not previously discussed. Necessary information and evidence should be introduced in the main body of the paper.
Apologize. Even if your research contains significant limitations, don't undermine your authority by including statements that doubt your methodology or execution.
Shy away from speaking on limitations or negative results. Including limitations and negative results will give readers a complete understanding of the presented research. Potential limitations include sources of potential bias, threats to internal or external validity, barriers to implementing an intervention and other issues inherent to the study design.
Overstate the importance of your findings. Making grand statements about how a study will fully resolve large questions can lead readers to doubt the success of the research.
Snippets of Effective Discussions:
Consumer-based actions to reduce plastic pollution in rivers: A multi-criteria decision analysis approach
Identifying reliable indicators of fitness in polar bears
How to Write a Great Title
How to Write an Abstract
How to Write Your Methods
How to Report Statistics
How to Edit Your Work
There is no excerpt because this is a protected post.
There's a lot to consider when deciding where to submit your work. Learn how to choose a journal that will help your study reach its audience, while reflecting your values as a researcher…
Have a language expert improve your writing
Run a free plagiarism check in 10 minutes, generate accurate citations for free.
Knowledge Base
Research paper
Writing a Research Paper Conclusion | Step-by-Step Guide
Published on October 30, 2022 by Jack Caulfield . Revised on April 13, 2023.
Restate the problem statement addressed in the paper
Summarize your overall arguments or findings
Suggest the key takeaways from your paper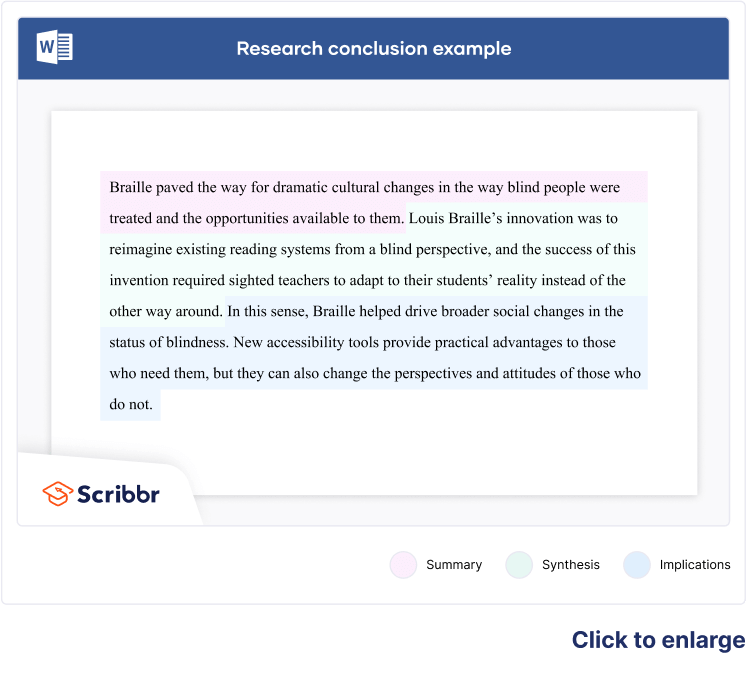 The content of the conclusion varies depending on whether your paper presents the results of original empirical research or constructs an argument through engagement with sources .
Table of contents
Step 1: restate the problem, step 2: sum up the paper, step 3: discuss the implications, research paper conclusion examples, frequently asked questions about research paper conclusions.
The first task of your conclusion is to remind the reader of your research problem . You will have discussed this problem in depth throughout the body, but now the point is to zoom back out from the details to the bigger picture.
While you are restating a problem you've already introduced, you should avoid phrasing it identically to how it appeared in the introduction . Ideally, you'll find a novel way to circle back to the problem from the more detailed ideas discussed in the body.
For example, an argumentative paper advocating new measures to reduce the environmental impact of agriculture might restate its problem as follows:
Meanwhile, an empirical paper studying the relationship of Instagram use with body image issues might present its problem like this:
"In conclusion …"
Avoid starting your conclusion with phrases like "In conclusion" or "To conclude," as this can come across as too obvious and make your writing seem unsophisticated. The content and placement of your conclusion should make its function clear without the need for additional signposting.
What can proofreading do for your paper?
Scribbr editors not only correct grammar and spelling mistakes, but also strengthen your writing by making sure your paper is free of vague language, redundant words, and awkward phrasing.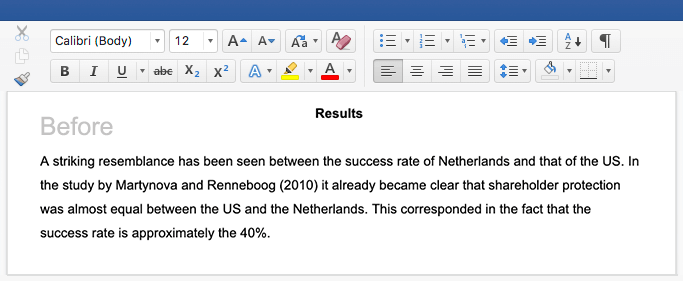 See editing example
Having zoomed back in on the problem, it's time to summarize how the body of the paper went about addressing it, and what conclusions this approach led to.
Depending on the nature of your research paper, this might mean restating your thesis and arguments, or summarizing your overall findings.
Argumentative paper: Restate your thesis and arguments
In an argumentative paper, you will have presented a thesis statement in your introduction, expressing the overall claim your paper argues for. In the conclusion, you should restate the thesis and show how it has been developed through the body of the paper.
Briefly summarize the key arguments made in the body, showing how each of them contributes to proving your thesis. You may also mention any counterarguments you addressed, emphasizing why your thesis holds up against them, particularly if your argument is a controversial one.
Don't go into the details of your evidence or present new ideas; focus on outlining in broad strokes the argument you have made.
Empirical paper: Summarize your findings
In an empirical paper, this is the time to summarize your key findings. Don't go into great detail here (you will have presented your in-depth results and discussion already), but do clearly express the answers to the research questions you investigated.
Describe your main findings, even if they weren't necessarily the ones you expected or hoped for, and explain the overall conclusion they led you to.
Having summed up your key arguments or findings, the conclusion ends by considering the broader implications of your research. This means expressing the key takeaways, practical or theoretical, from your paper—often in the form of a call for action or suggestions for future research.
Argumentative paper: Strong closing statement
An argumentative paper generally ends with a strong closing statement. In the case of a practical argument, make a call for action: What actions do you think should be taken by the people or organizations concerned in response to your argument?
If your topic is more theoretical and unsuitable for a call for action, your closing statement should express the significance of your argument—for example, in proposing a new understanding of a topic or laying the groundwork for future research.
Empirical paper: Future research directions
In a more empirical paper, you can close by either making recommendations for practice (for example, in clinical or policy papers), or suggesting directions for future research.
Whatever the scope of your own research, there will always be room for further investigation of related topics, and you'll often discover new questions and problems during the research process .
Finish your paper on a forward-looking note by suggesting how you or other researchers might build on this topic in the future and address any limitations of the current paper.
Full examples of research paper conclusions are shown in the tabs below: one for an argumentative paper, the other for an empirical paper.
Argumentative paper
Empirical paper
While the role of cattle in climate change is by now common knowledge, countries like the Netherlands continually fail to confront this issue with the urgency it deserves. The evidence is clear: To create a truly futureproof agricultural sector, Dutch farmers must be incentivized to transition from livestock farming to sustainable vegetable farming. As well as dramatically lowering emissions, plant-based agriculture, if approached in the right way, can produce more food with less land, providing opportunities for nature regeneration areas that will themselves contribute to climate targets. Although this approach would have economic ramifications, from a long-term perspective, it would represent a significant step towards a more sustainable and resilient national economy. Transitioning to sustainable vegetable farming will make the Netherlands greener and healthier, setting an example for other European governments. Farmers, policymakers, and consumers must focus on the future, not just on their own short-term interests, and work to implement this transition now.
As social media becomes increasingly central to young people's everyday lives, it is important to understand how different platforms affect their developing self-conception. By testing the effect of daily Instagram use among teenage girls, this study established that highly visual social media does indeed have a significant effect on body image concerns, with a strong correlation between the amount of time spent on the platform and participants' self-reported dissatisfaction with their appearance. However, the strength of this effect was moderated by pre-test self-esteem ratings: Participants with higher self-esteem were less likely to experience an increase in body image concerns after using Instagram. This suggests that, while Instagram does impact body image, it is also important to consider the wider social and psychological context in which this usage occurs: Teenagers who are already predisposed to self-esteem issues may be at greater risk of experiencing negative effects. Future research into Instagram and other highly visual social media should focus on establishing a clearer picture of how self-esteem and related constructs influence young people's experiences of these platforms. Furthermore, while this experiment measured Instagram usage in terms of time spent on the platform, observational studies are required to gain more insight into different patterns of usage—to investigate, for instance, whether active posting is associated with different effects than passive consumption of social media content.
If you're unsure about the conclusion, it can be helpful to ask a friend or fellow student to read your conclusion and summarize the main takeaways.
Do they understand from your conclusion what your research was about?
Are they able to summarize the implications of your findings?
Can they answer your research question based on your conclusion?
You can also get an expert to proofread and feedback your paper with a paper editing service .
Scribbr Citation Checker New
The AI-powered Citation Checker helps you avoid common mistakes such as:
Missing commas and periods
Incorrect usage of "et al."
Ampersands (&) in narrative citations
Missing reference entries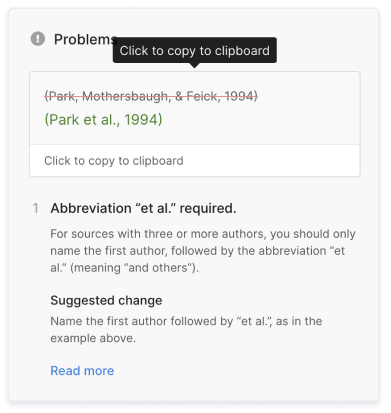 The conclusion of a research paper has several key elements you should make sure to include:
A restatement of the research problem
A summary of your key arguments and/or findings
A short discussion of the implications of your research
No, it's not appropriate to present new arguments or evidence in the conclusion . While you might be tempted to save a striking argument for last, research papers follow a more formal structure than this.
All your findings and arguments should be presented in the body of the text (more specifically in the results and discussion sections if you are following a scientific structure). The conclusion is meant to summarize and reflect on the evidence and arguments you have already presented, not introduce new ones.
Cite this Scribbr article
If you want to cite this source, you can copy and paste the citation or click the "Cite this Scribbr article" button to automatically add the citation to our free Citation Generator.
Caulfield, J. (2023, April 13). Writing a Research Paper Conclusion | Step-by-Step Guide. Scribbr. Retrieved August 30, 2023, from https://www.scribbr.com/research-paper/research-paper-conclusion/
Is this article helpful?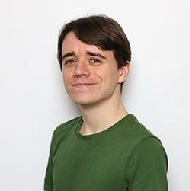 Jack Caulfield
Other students also liked, writing a research paper introduction | step-by-step guide, how to create a structured research paper outline | example, checklist: writing a great research paper.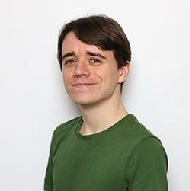 Jack Caulfield (Scribbr Team)
Thanks for reading! Hope you found this article helpful. If anything is still unclear, or if you didn't find what you were looking for here, leave a comment and we'll see if we can help.
Still have questions?
What is your plagiarism score.