The Best Essayists of All Time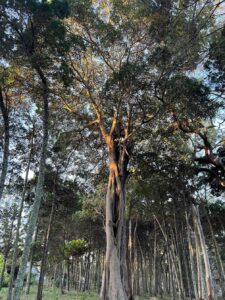 Essays! Oh no! Not again!
Worry not. Once you've finished formal education you are unlikely to have to write an essay , unless you want to.
That's right, some people choose to write essays. The good news is that essays can be really entertaining and engaging: you may enjoy reading all the works mentioned in this article as we have chosen to focus on the ones that are the most fun and approachable!
The best essay writers of all time are George Orwell, Virginia Woolf, Joan Didion, Haruki Murakami, and Jonathan Swift. In their works you will find humor, humanity, intense wit, and arguments for the betterment of humankind. They're great to read and nourish the mind and soul!
What is an Essay?
Most of us had to read and write essays at school. The word still gives me the cold sweats.
But what is an essay exactly? And what is not?
It's pretty broad to be honest. The word essay was first used by Michel de Montaigne (1533–1592). He used the French word essayer, which means 'to try'. He thought of what he had written as an attempt to get his thoughts on paper, or to make his argument. So an essay is an 'attempt'! Sounds like a pretty accurate description of most of my high school papers.
These days, essays are usually reasonably short. The sort of thing you could read in a single setting: otherwise they start to fall into other categories of writing. There are some longer essays, but they are the exception.
Two categories split the body of work. Formal essays are what we were taught to write in the education system. They have all the features associated with formal writing, like introduction + conclusion, and a logical argument that progresses and is substantiated throughout.
Informal essays are thoughts and argument recorded in a way that is more personalised, and not as restricted by rules. The author is likely to write from a personal and perhaps intimate perspective, as though sharing a subjective position, rather than trying to position their arguments as objectively true.
Why are Essays Popular?
It might be surprising to learn that essays are hugely popular , or it might not!
Columns written by popular figures in the media fall under the definition of essays. Anywhere someone organizes their thoughts on the page for the purpose of communication with others comes close. So Carrie's column in Sex and the City is probably an essay.
Essays can also have profound effects on the world politically, and immediate effects for individuals too. When we look at the essayists below we'll go into more detail.
Essays are popular because they convey important information to readers, often in a way that is highly accessible, or highly entertaining.
Are Essays Important?
Essays are very important.
Essayists like Joan Didion help us to understand ourselves, and the society we live in.
Ideas and movements often begin as essays. Before an idea is turned into a law, it usually comes into the world in the form of an essay. This is one reason that universities remain a powerhouse of intellectual development. Movements like feminism often begin, or have their clearest enunciations, on university campuses partially because these institutions pump out thoughtful essays for the world to consider and debate.
Essays can also be very entertaining. Especially informal ones. The ability of the formal essay to entertain while offering information for consideration makes the form important and valued!
Who Are the Best Essayists of All Time?
George orwell.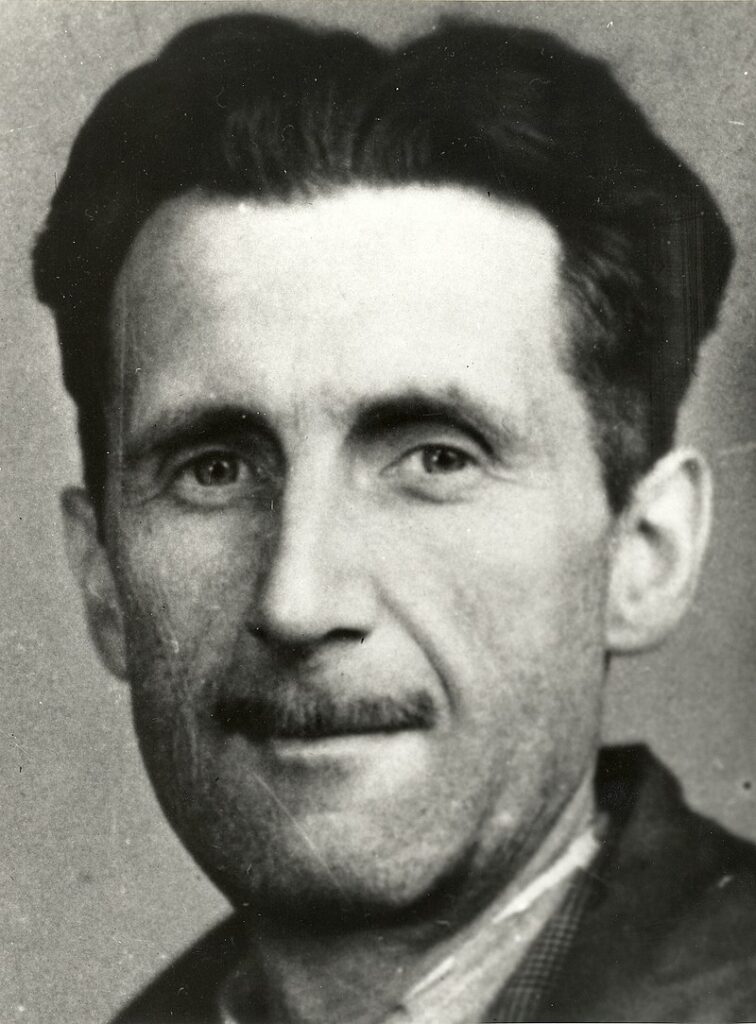 Orwell is one of the most celebrated essayists in the English language. Irving Howe has written that Orwell was "the best English essayist since Hazlitt, perhaps since Dr Johnson".
He wrote on a wide variety of subjects, often commissioned by newspapers, and in this way was a very popular essayist. He wrote extensively about English culture, and Englishness.
He also wrote highly influential political essays, and focussed on documenting international politics.
He wrote about the use of language, and his essays on style are still influential. Here are his rules for good writing.
Never use a metaphor, simile or other figure of speech which you are used to seeing in print.
Never use a long word where a short one will do.
If it is possible to cut a word out, always cut it out.
Never use the passive where you can use the active.
Never use a foreign phrase, a scientific word or a jargon word if you can think of an everyday English equivalent.
Break any of these rules sooner than say anything outright barbarous.
He is famous for the lengths he went to to prepare his essays: for instance he tried to have himself incarcerated in order to write about prison. He also spent time 'tramping' up and down England with people who were without a home to learn more about financial struggles.
Virginia Woolf
Woolf is a towering figure in the world of novels and essays. She is one of the leading figures in feminist thought, and regarded as one of the best novelists of all time.
Her essays were highly influential in shaping feminist theory, especially A Room of One's Own, which is based on a couple of Woolf's lectures. She argues that an individual must have a room of one's own, and sufficient money to survive, in order to write: these items have been denied to women .
She invents a character by the name of 'Judith Shakespeare' and uses this passage to demonstrate the way in which a sister of Shakespeare's would not have had the opportunities available to Shakespeare.
This essay has been adapted into many mediums, including some wonderful theatrical performances.
Joan Didion
Once you read Joan Didion, you never forget it. She became a cultural phenomenon and is still popular and revered today.
A phenom from the outset, she is considered one of the pioneers of 'new journalism.' She focussed particularly on 60s culture, Hollywood culture, and Californian culture more broadly. As Californian culture was so influential at that time, and is still to this day, her writing was of international interest.
Check out The Year of Magical Thinking, or Slouching Towards Bethlehem.
Haruki Murakami
Murakami is a Japanese writer of international stature who has won an enormous number of awards primarily for his fiction . His work is engaged with Western culture to the extent that some in the Japanese literary establishment refer to him as un-Japanese.
He has also contributed a number of highly influential essays. See 'What I talk about when I talk about running'. In this work he discusses his relationship with marathon running: he has completed an ultra marathon – 100 kms!
Jonathan Swift
It's hard to accurately describe Swift's influence on Western culture. The Encyclopædia Britannica describes him as the leading satirist in the English language … that's impressive. There have been quite a few satirists in the English language.
Gulliver's Travels is a hugely entertaining and satirical novel which pokes fun at all different types of people, big and small!
He was a humanist and decried injustice wherever he spied it. For instance, he wrote an essay titled 'A Modest Proposal for Preventing the Children of Poor People in Ireland Being a Burden on Their Parents or Country, and for Making Them Beneficial to the Publick'. In this, as a joke, he proposes selling Irish children as food for the rich. While also dropping all sorts of hints about the types of reforms in Ireland which would actually make a difference to the lives of the Irish poor.
So there you have it. The best essayists. You now know all you need to know to get started on a lifelong journey of essay reading, and potentially writing! Feel like you have something to say? Well, you probably do! Get it down on paper in the form of an essay: either a formal one, or a more informal one if you want to appeal to your reader on a personal level. We hope you enjoy reading the essays mentioned above, and go out seeking even more great writing to nourish your mind and heart.
Great Essayists
Bars Where Famous Writers Hung Out
Strange Stories of How They Passed
The Top Writers of All Time
Short Story Writers
History's Most Controversial Writers
The Very Best Living Writers
The Greatest Novelists of All Time
American Writers
Greatest Poets
Best Playwrights
The Greatest Science Fiction Authors
Suspense Authors
The Lamest Authors of All Time
Great Historical Fiction Writers
History's Greatest Female Authors
The Best Movies About Writers
Romance Novelists
Movies All Writers Should Watch
Russian Authors
Female Novelists
Young Adult Authors
Famous Authors Who Used Pen Names
The Best Children's Book Authors
The Greatest Living Novelists
Crime Writers
Documentaries About Writers
The Best Selling Fiction Authors
Writers Who Should Have Biopics
Mystery Authors
Alcoholic Writers
The Very Best Fantasy Authors
The Best Modern Horror Writers
Horror Writers
Great Movies About Real Writers
Writers Who Were Drug Addicts
Do You Know What Famous Authors Look Like?
Celebs Who Wrote Children's Books
History's Greatest Essayists

Michel de Montaigne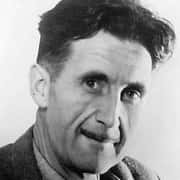 George Orwell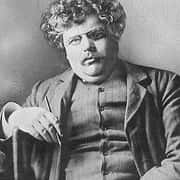 G. K. Chesterton
Ralph Waldo Emerson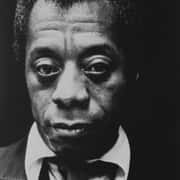 James Baldwin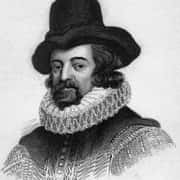 Francis Bacon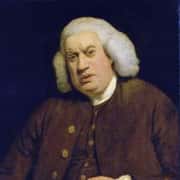 Samuel Johnson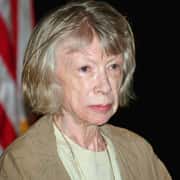 Joan Didion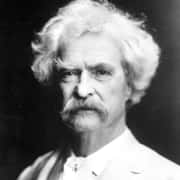 Virginia Woolf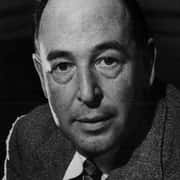 C. S. Lewis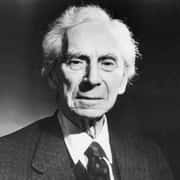 Bertrand Russell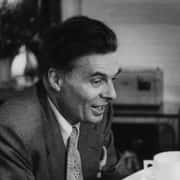 Aldous Huxley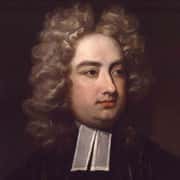 Jonathan Swift
Charles Lamb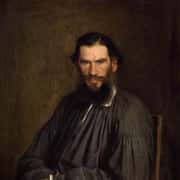 Leo Tolstoy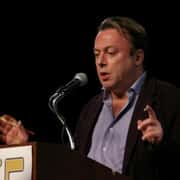 Christopher Hitchens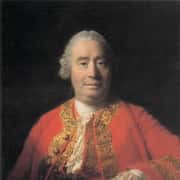 Jorge Luis Borges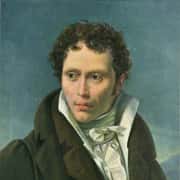 Arthur Schopenhauer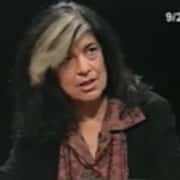 Susan Sontag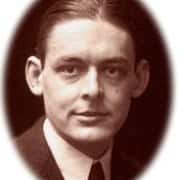 T. S. Eliot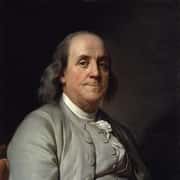 Benjamin Franklin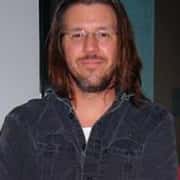 David Foster Wallace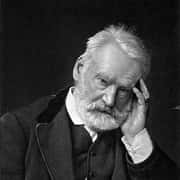 Victor Hugo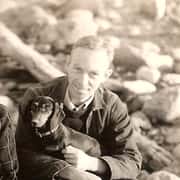 E. B. White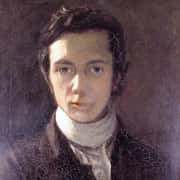 William Hazlitt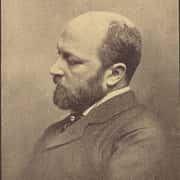 Henry James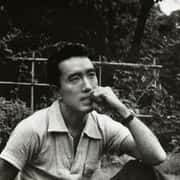 Yukio Mishima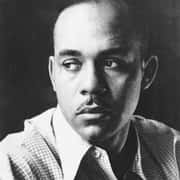 Ralph Ellison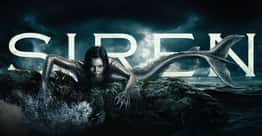 Welcome to EasyEnglishNotes.com

Modern Essayists – List of the Greatest Essay Writers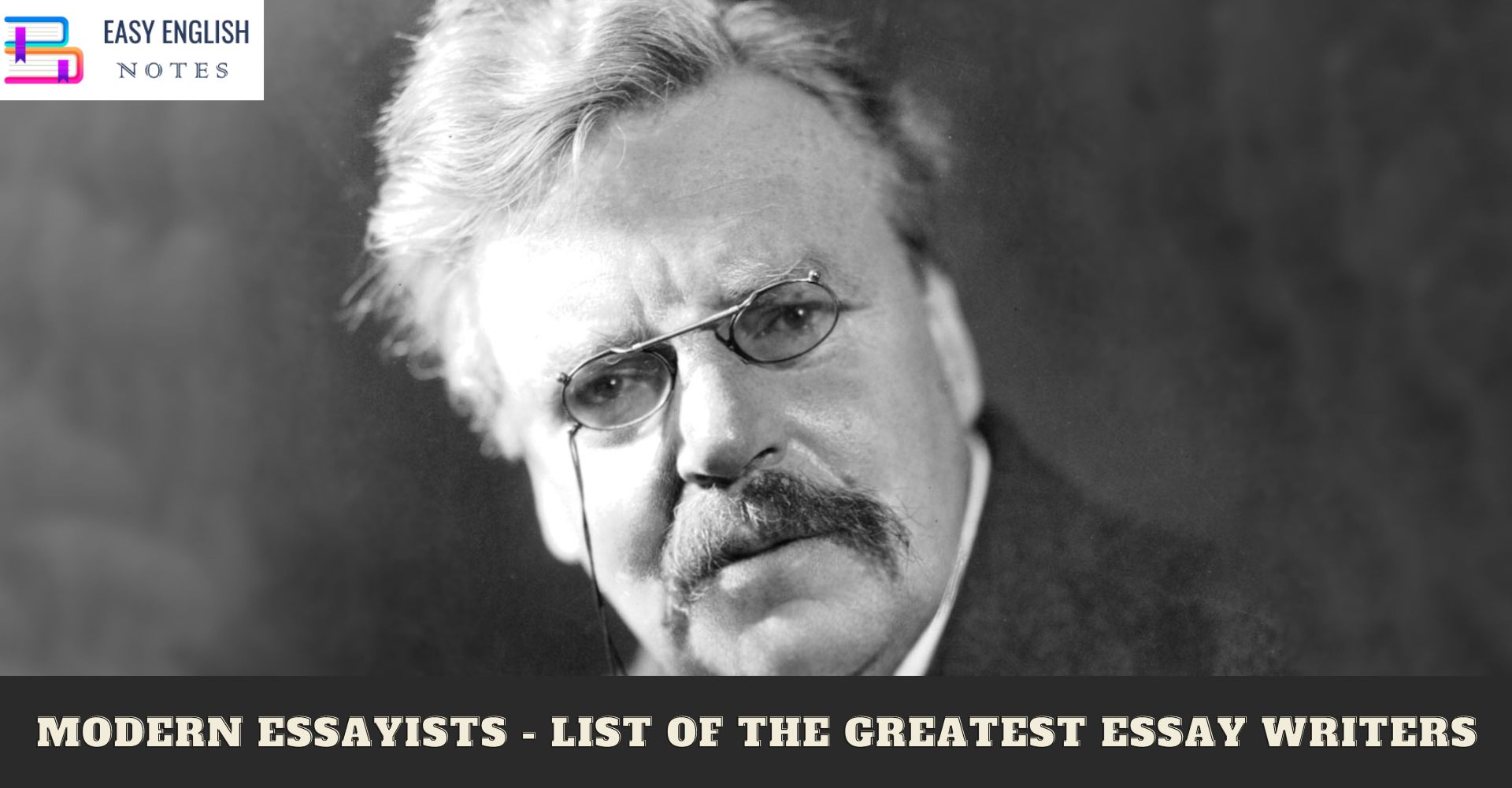 The essayists of the early 20th century were known for their wide range of interests and their ability to write on diverse topics with eloquence, wit, and insight. Some of the most prominent essayists of this period included G.K. Chesterton, Hillarie Belloc, E.V. Lucas, A.G. Gardiner, Robert Lynd, and W.H. Hudson, who were all known for their distinctive voices and contributions to the art of the essay.
Among the essayists G. K. Chesterton (1874-1936) ranks very high. His reputation as an essayist rests securely with Heretics. All Things Considered and Tremendous Trifles. His essays reveal an extraordinary range of mind. There was no subject on which he could not have found something original, and if possible challenging, to say, from the fundamental basis of the morals to the proper way of eating cheese. His style is eloquent, provocative, graphic and humorous.
Hillarie Belloc (1870-1953) is known for On Morning, On Something and Everything. As an essayist, his range is very wide. He is intimate and frank. E. V Lucas (1868-1938) wears the mantle of Elia. Some of his finest Essays are found in Character and Comedy, Old Lamps for New, Lotters Harvest and Cloud and Silver. His prose is lucid, pure and clear. He can be quaint, whimsical, personal and enticing.
A.G. Gardiner (1865-1946) known as the alpha of plough, was a prolific essayist of the school of Montaigne and lamb. His finest collection of essays are Pebbles on the Shore, Leaves in the Wind and Prophets, Priests, Kings. He is a personal essayist whose essays have a delightful and charming personality, a man with broad sympathies, enlightened mind and genial humour. His style is remarkable for the clarity of expression, opt choice of words, lively and genial humour and a wealth of literary and historical allusions. Robert Lynd (1879-1949), a delightful and prolific essayist, is remembered for his various collections of essays The Pleasure of Ignorance (1921), Selected Essays. The Little Angel, The Money Box. The Green Man. Dr. Johnson and Company W. H. Hudson (1841-1922), a critic and essayist, wrote The Purple Land That England Lost, A Crystal Age, The Naturalism in a La Plata and Far Away and Long Away.
Lytton Strachey (1880-1932) , a member of Bloomsbury Group, made remarkable contributions to the art of biography writing and essay writing. He is basically famous for his Eminent Victorians, Queen Victoria, Elizabeth and Essex and Portrait in Miniature.
TE Lawrence (1888-1935) known as the Lawrence of Arabia, is remembered for the Seven Pillars of Wisdom. JB Priestley, Virginia Woolf and Aldous Huxley enriched prose during this period and played a remarkable role in the development and growth of Modern English Essays.
Also Read : 
Compare Hamlet with Macbeth, Othello and other Tragedies
"The Pardoner's Tale" is the finest tale of Chaucer
Prologue to Canterbury Tales – (Short Ques & Ans)
Confessional Poetry – Definition & meaning
E.V. Lucas , on the other hand, was known for his clear and lucid prose, as well as his whimsical and personal style. Some of his most notable works include "Character and Comedy," "Old Lamps for New," and "Cloud and Silver," which showcase his talent for writing essays that are both entertaining and insightful.
Robert Lynd , a prolific and delightful essayist, wrote on a wide range of topics, from the pleasures of ignorance to the mysteries of human nature. His collections of essays, such as "The Pleasure of Ignorance" and "Selected Essays," continue to be studied and appreciated for their wit, humor, and insight.
W.H. Hudson , a critic and essayist, wrote on a range of topics, from the beauty of nature to the complexities of human society. His works, such as "The Purple Land That England Lost" and "Far Away and Long Ago," were known for their poetic prose and keen observations of the natural world.
Finally, JB Priestley, Virginia Woolf, and Aldous Huxley were important essayists of the early 20th century, known for their contributions to modernist literature and their exploration of themes such as identity, society, and consciousness. Their works, such as Woolf's "A Room of One's Own," Priestley's "English Journey," and Huxley's "Brave New World," continue to be studied and appreciated for their thought-provoking ideas and innovative approaches to the essay form.
In conclusion , the essayists of the early 20th century were a diverse and talented group of writers who made significant contributions to the art of the essay. Their works continue to be studied and appreciated for their humor, insight, and eloquence, and their legacy remains an important part of the literary canon.
PLEASE HELP ME TO REACH 1000 SUBSCRIBER ON MY COOKING YT CHANNEL (CLICK HERE)
No Comments
Save my name, email, and website in this browser for the next time I comment.

Find Study Materials for
Business studies, combined science, computer science.
Environmental Science
Human geography, macroeconomics, microeconomics.
Social Studies
Browse all subjects
Exam Revision
Career Advice for Students
Student Life
Study Guide
University Advice
Read our Magazine
Create Study Materials
Select your language.

What do a Renaissance-era French aristocrat, Benjamin Franklin, Martin Luther King Jr., and an English student have in common? They are all essayists! As the diverse members on this list suggest, "essayist" is a broad category that can include many different types of writers. Read on to find out the definition of an essayist, the different types of essayists, and…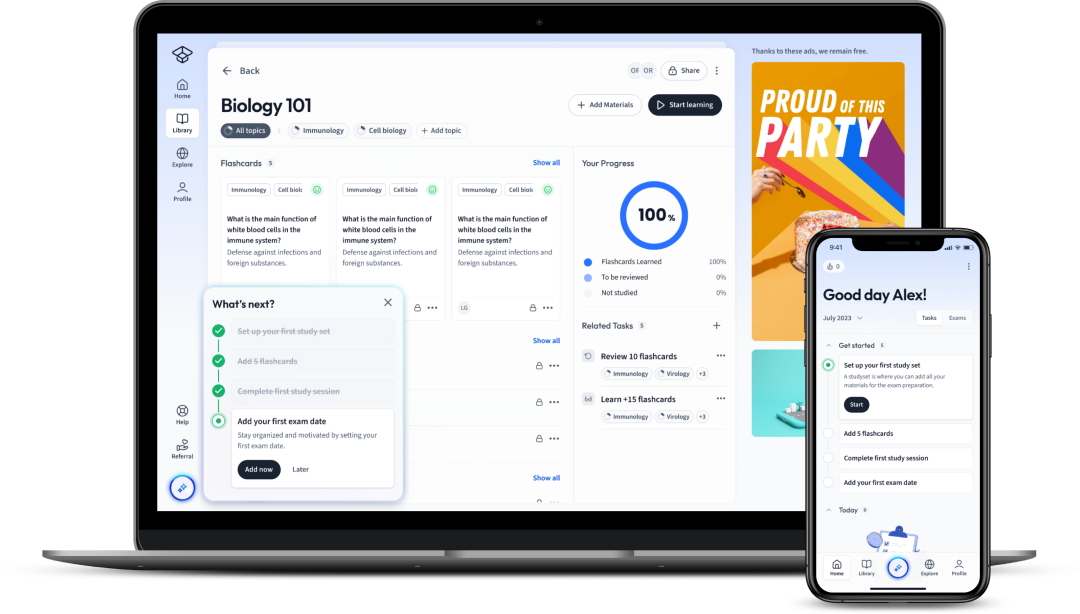 Explore our app and discover over 50 million learning materials for free.
Want to get better grades?
Get free, full access to:.
Explanations
Study Planner
Textbook solutions
StudySmarter AI
Textbook Solutions
A Raisin in the Sun
Amiri Baraka
Arcadia Tom Stoppard
August Wilson
Cat on a Hot Tin Roof
David Henry Hwang
Edward Albee
Eugene O'Neill
European Drama
Fences August Wilson
Goethe Faust
Hedda Gabler
Henrik Ibsen
Jean Paul Sartre
Johann Wolfgang von Goethe
Lillian Hellman
Long Day's Journey into Night
Lorraine Hansberry
Luigi Pirandello
Luis Valdez
M. Butterfly
Murder in the Cathedral
No Exit Jean Paul Sartre
Oedipus Rex
Oliver Goldsmith
Prometheus Bound
Pygmalion Overview
Sean O'Casey
She Stoops to Conquer
Six Characters in Search of an Author
The Cherry Orchard
The Children's Hour
The Glass Menagerie
The Homecoming
The Iceman Cometh
The Importance of Being Earnest
The Little Foxes
The Misanthrope
The Way of the World
The Wild Duck
Tom Stoppard
Who's Afraid of Virginia Woolf?
William Congreve
Zoot Suit Luis Valdez
Age of Revolution
American Gothic
American Romanticism
Black Mountain Poets
Colonial Era
Confessional Poetry
Dark Romanticism
Early National Era
Fireside Poets
Literary Modernism
Modern American Drama
Modern American Poetry
Modern American Prose
Native American Literature
New Formalism
New York School
Poetry Slam
Puritan Literature
San Francisco Renaissance
Slave Narrative
Transcendentalism
A Journal of the Plague Year
A Map of the World
A Tale of Two Cities
Albert Camus
Alexandre Dumas
Alias Grace
All Quiet on the Western Front
An American Childhood
Anita Desai
Anna Karenina
Annie Dillard
Antelope Wife
As I Lay Dying
Asian Literature
Babylon Revisited
Bernard Malamud
Blood Meridian
Bobbie Ann Mason
Book of Daniel
Brideshead Revisited
Brothers and Keepers
Captain Corellis Mandolin
Carson McCullers
Cat's Cradle
Cathedral by Raymond Carver
Charles Bukowski
Charles Chesnutt
Clear Light of Day
Cormac McCarthy
Crime and Punishment
Cry the Beloved Country
Daniel Defoe
David Foster Wallace
Death Comes for the Archbishop
Don DeLillo
Don Quixote
EL Doctorow
Edith Wharton
England England
Erich Maria Remarque
Ethan Frome
European Literature
Evelyn Waugh
Fahrenheit 451
Fathers and Sons
Flaubert's Parrot
Ford Madox Ford
Frances Harper
Franz Kafka
Fyodor Dostoevsky
Gabriel Garcia Marquez
Gertrude and Claudius
Go Tell It on the Mountain
Going After Cacciato
Gravitys Rainbow
Great Expectations
Gulliver's Travels
Gustave Flaubert
Haruki Murakami
Henry Fielding
Herman Melville
Hermann Hesse
In Cold Blood
In the Lake of the Woods
In the Time of the Butterflies
Infinite Jest
Invisible Cities
Invisible Man
Islands in the Stream
Italo Calvino
Ivan Sergeyevich Turgenev
JD Salinger
Jack Kerouac
James Baldwin
Jane Hamilton
Jazz (1992) Toni Morrison
Jean Toomer
Jill Ker Conway
John Cheever
John Edgar Wideman
John Fowles
John Updike
Jonathan Swift
Joseph Heller
Joyce Carol Oates
Julia Alvarez
Julian Barnes
Kafka on the shore
Katherine Anne Porter
Katherine Mansfield
Kingsley Amis
Kurt Vonnegut
Leo Tolstoy
Light in August
Louis de Bernieres
Louise Erdrich
Love in the Time of Cholera
Madame Bovary
Maggie A Girl of the Streets
Mansfield Park
Margaret Laurence
Markus Zusak
Martin Amis
Maxine Hong Kingston
Miguel de Cervantes
Milan Kundera
Moll Flanders
Mrs. Dalloway
Naked Lunch
Nathaniel Hawthorne
Nineteen Eighty-Four
Northanger Abbey
Norwegian Wood
Notes From Underground
O Pioneers!
Oceanian Literature
Octavia Butler
Of Mice and Men
Of Mice and Men Chapter 1
Of Mice and Men Chapter 2
Of Mice and Men Chapter 3
Of Mice and Men Chapter 4
Of Mice and Men Chapter 5
Of Mice and Men Chapter 6
On the Road
One Hundred Years of Solitude
Passing by Nella Larsen
Philip K. Dick
Philip Roth
Portrait of the Artist as a Young Man
Rabbit, Run
Ragtime Novel
Ralph Ellison
Ray Bradbury
Raymond Carver
Richard Wright
Robinson Crusoe
Rudolfo Anaya
Sandra Cisneros
Saul Bellow
Scarlet Letter
Sent for You Yesterday
Serafina's Stories
Ship of Fools
Sister Carrie
Slaughterhouse Five
Song Of Solomon
Sons and Lovers
Stephen Crane
Tess of the D'Ubervilles
The Adventures of Augie March
The Adventures of Huckleberry Finn
The Adventures of Tom Sawyer
The Age of Innocence
The American
The Aspern Papers
The Baron in the Trees
The Book Thief
The Book of Ruth
The Catcher in the Rye
The Conjure Woman
The Crying of Lot 49
The French Lieutenant's Woman
The Garden Party and Other Stories
The Good Soldier
The Heart is a Lonely Hunter
The Heart of The Matter
The House of Mirth
The House of the Seven Gables
The House on Mango Street
The Joy Luck Club
The Legend of Sleepy Hollow
The Loved One
The Making of Americans
The Man in the High Castle
The Mayor of Casterbridge
The Member of the Wedding
The Metamorphosis
The Natural
The Plot Against America
The Portrait of a Lady
The Power of Sympathy
The Red Badge of Courage
The Road from Coorain
The Sound and the Fury
The Stone Angel
The Stranger
The Sun Also Rises
The Temple of My Familiar
The Three Musketeers
The Unbearable Lightness Of Being
The Wapshot Chronicle
The Woman Warrior
Their Eyes Were Watching God
Theodore Dreiser
Thomas Pynchon
Tim O'Brien
Time's Arrow
To Kill a Mockingbird
To the Lighthouse
Uncle Tom's Cabin
Virginia Woolf
Vladimir Nabokov
Voyage in the Dark
Washington Irving
We Were the Mulvaneys
What We Talk About When We Talk About Love
White Noise
Wide Sargasso Sea
Willa Cather
William Faulkner
William Hill Brown
William S. Burroughs
77 Dream Songs
A Barred Owl
A Red Red Rose
A. R. Ammons
Adrienne Rich
Alexander Pope
Allen Ginsberg
An American Sunrise
And death shall have no dominion
Andrew Marvell
Anne Bradstreet
As I Walked Out One Evening
As Kingfishers Catch Fire
Balder Dead
Bells for John Whiteside's Daughter
Beowulf Poetry
Binsey Poplars
Briefings Collection
Carl Sandburg
Carolyn Forche
Chicago Poem
Concord Hymn
Concord Hymn by Jack Spicer
Crossing the Bar
Crossing the Swamp
Danse Russe
Derek Walcott
Diving into the Wreck
Do Not Go Gentle Into That Good Night
Dover Beach
Drink to Me Only With Thine Eyes
Dylan Thomas
E. E. Cummings
Easter 1916 Poem
Edgar Allan Poe
Edmund Spenser
Edward Kamau Brathwaite
Elegy Written in a Country Churchyard
Elegy for Jane
Elegy for a Jet Pilot
Elizabeth Barrett Browning Biography
Elizabeth Bishop
Emancipation from British Dependence Poem
Epitaph on the World
European Poetry
Five Flights Up
For Jane Meyers
For That He Looked Not Upon Her
For the Union Dead
Frank O'Hara
Garrett Hongo
Gary Snyder
George Gascoigne
George Oppen
Gerard Manley Hopkins
Gertrude Stein(1874-1946)
Gwendolyn Bennett
Gwendolyn Brooks
Helen In Egypt
Henry David Thoreau
Here Philip Larkin
Hilda Doolittle
How We Became Human
I Carry Your Heart with Me
I, Too Langston Hughes
Idylls of the Kings
If I Could Tell You
If you forget me Pablo Neruda
In the Waiting Room
Jack Spicer
James Schuyler
John Ashbery
John Berryman
John Crowe Ransom
Landscape with the Fall of Icarus
Law Like Love
Leaves of Grass
Leslie Marmon Silko
Let America be America again
Li-Young Lee
Life Studies
Lorine Niedecker
Louise Glück
Mary Oliver
Matthew Arnold
May Swenson
Meaningful Love
Midsummer, Tobago
Mountains and Rivers Without End
Musee des Beaux Arts (1939)
My Papa's Waltz
My People Langston Hughes
Ode to the Confederate Dead
Of Being Numerous
Ogun by Kamau Brathwaite
On Being Brought from Africa to America
On Her Loving Two Equally
On My First Sonne
On the Banks of the Ohio
On the Bus with Rosa Parks
One Hundred Love Sonnets XVII
Pablo Neruda
Paterson by William Carlos Willaims
Phenomenal Woman
Philip Freneau
Phillis Wheatley
Picture Bride
Pied Beauty
Poems on Various Subjects Religious and Moral
Poetry of Departures
Rebecca Hammond Lard
Richard Eberhart
Richard Wilbur
Rights of Passage
Robert Browning
Robert Hayden
Robert Lowell
Sailing to Byzantium
Seamus Heaney Digging
Seasons of the Soul
Sic Vita Thoreau
Sir Philip Sidney
Some Trees Poem
Songs of Innocence
Spring and All
Storm Warnings
Storyteller
Sunday Morning
Sylvia Plath
The Author to Her Book
The Bean Eaters
The Black Walnut Tree
The British Prison Ship
The Buried Lake
The Centaur
The Colonel
The Convergence Of The Twain
The Day Lady Died
The Death of a Toad
The Definition of Love
The Empty Glass
The Faerie Queene
The Groundhog
The Hollow Men
The Indian Burying Ground
The Juggler
The Kaddish
The Lake Isle of Innisfree
The Love Song of J Alfred Prufrock
The Man He Killed
The Marriage of Heaven and Hell
The Odyssey
The People, Yes
The Rape of the Lock
The Raven Edgar Allan Poe
The Red Wheelbarrow
The Second Coming
The Shield of Achilles
The Unknown Citizen
The Weary Blues
The Wild Honey Suckle
The Wild Iris
The Windhover
Theodore Roethke
Thirteen Ways of Looking at a Blackbird
Those Winter Sundays
Thou Blind Man's Mark
To Brooklyn Bridge
To His Coy Mistress
To My Dear and Loving Husband
To Penshurst
To a Dark Girl
Wallace Stevens
Walt Whitman
We Real Cool
When Lilacs Last in the Dooryard Bloom'd
William Butler Yeats
William Carlos Williams
Yellow Light
[Buffalo Bill 's] by E. E. Cummings
African American Diaspora
African American Literature
American Crime Fiction
American Diaspora
American Jewish Fiction
Appalachian Fiction
Canadian Fiction
Chicano Poetry
Chinese American Literature
Frontier Novels
Latin American Literature
Local Color Novel
New England Fiction
Southern Fiction
A Good Man is Hard to Find
A Rose for Emily
Battle Royal
Death by Landscape
Desiree's Baby
Dry September
Flannery O Connor
Guy De Maupassant
Interpreter of Maladies
James McBride
Jhumpa Lahiri
The Necklace
The Pardoner's Tale
The Tell Tale Heart
The Things They Carried
The Under Graham Railroad Box Car Set
Where Are You Going, Where Have You Been?
A Doll's House
A Streetcar Named Desire
An Inspector Calls
Anton Chekhov
Arthur Miller
Bertolt Brecht
Brian Friel
Christopher Marlowe
Dancing at Lughnasa
Death of a Salesman
Doctor Faustus
George Bernard Shaw
Harold Pinter
J B Priestley
Jez Butterworth
John Webster
Julius Caesar
Measure for Measure (1603-1604)
Much Ado About Nothing
Our Country's Good (1988) Overview
Polly Stenham
Richard Brinsley Sheridan
Romeo and Juliet
Rosencrantz and Guildenstern are Dead
Sam Shepard
Samuel Beckett
Shelagh Delaney
Taste of Honey
Tennessee Williams
The Birthday Party
The Crucible
The Duchess of Malfi
The History Boys
The Laramie Project
The Life of Galileo
The Merchant of Venice
The School for Scandal
The Seagull
The Taming of the Shrew
The Tempest
The Threepenny Opera
The Winter's Tale
Timberlake Wertenbaker
Twelfth Night
Uncle Vanya
Waiting for Godot
William Shakespeare
A Room of One's Own
A Summary View of the Rights of British America
Abraham Lincoln
Alas Poor Richard
Alexander Hamilton
Ballot or the Bullet
Barack Obama
Barack Obama Second Inaugural Address
Benjamin Franklin
Civil Disobedience
Common Sense
Death of a Moth
Declaration of Independence
Gettysburg Address
I Have a Dream
James Madison
Letter From a Birmingham Jail
Martin Luther King Jr.
Notes of a Native Son
Notes on the State of Virginia
On Property
Politics and the English Language
Ralph Waldo Emerson
Rights of Man
Self-Reliance
Shooting an Elephant
Street Haunting
Thomas Jefferson
Thomas Paine
Walking Thoreau
Critical Race Theory
Cultural Studies
Deconstruction
Derrick Bell
Disability Theory
Eco-Criticism
Edward Said
Eve Kosofsky Sedgwick
F. R. Leavis
Feminist Literary Criticism
Ferdinand Saussure
Formalism Literary Theory
Fredric Jameson
Freudian Criticism
Gayatri Chakravorty Spivak
Harold Bloom
Helene Cixous
Homi Bhabha
Intersectionality
Jacques Derrida
Jacques Lacan
Jean Baudrillard
Jean-Francois Lyotard
Julia Kristeva
Kimberle Crenshaw
Luce Irigaray
Marxism Literary Criticism
Mikhail Bakhtin
Narratology
New Historicism
Patricia J. Williams
Post-Structuralism
Postcolonial Literary Theory
Postmodern Literary Theory
Psychoanalytic Literary Criticism
Queer Theory
Raymond Williams
Reader Response Criticism
Roland Barthes
Roman Jakobson
Rosemarie Garland Thomson
Stephen Greenblatt
Structuralism Literary Theory
Terry Eagleton
Walter Benjamin
Walter Pater
Academic and Campus Novel
Adventure Fiction
African Literature
Amatory Fiction
Antistrophe
Autobiography
Biblical Narrative
Bildungsroman
Blank Verse
Children's Fiction
Chivalric Romance
Christian Drama
Cliffhanger
Closet drama
Comedy in Drama
Contemporary Fantasy
Creative Non-Fiction
Crime Fiction
Cyberpunk Literature
Detective Fiction
Didactic Poetry
Domestic Drama
Dramatic Devices
Dramatic Monologue
Dramatic Structure
Dramatic Terms
Dramatis Personae
Dystopian Fiction
Elegiac Couplet
English Renaissance Theatre
Epic Poetry
Epistolary Fiction
Experimental Fiction
Fantasy Fiction
Feminist Literature
Fictional Devices
First World War Fiction
Flash Fiction
Foreshadowing
Framed Narrative
Free Indirect Discourse
Genre Fiction
Ghost Stories
Gothic Novel
Hard Low Fantasy
Heroic Couplet
Heroic Drama
Historical Fantasy Fiction
Historical Fiction
Historical Romance Fiction
Historiographic Metafiction
Horatian Ode
Horatian Satire
Horror Novel
Hyperrealism
Iambic Pentameter
Indian Literature
Interleaving
Internal Rhyme
Intertextuality
Irish Literature
Limerick Poem
Linear Narrative
Literary Antecedent
Literary Archetypes
Literary Fiction
Literary Form
Literary Realism
Literary Terms
Literature Review
Liturgical Dramas
Lyric Poetry
Magical Realism
Malapropism
Medieval Drama
Metafiction
Metrical Foot
Miracle Plays
Morality Plays
Mystery Novels
Mystery Play
Narrative Discourse
Narrative Form
Narrative Literature
Narrative Nonfiction
Narrative Poetry
Neo-Realism
Non Fiction Genres
Non-Fiction
Non-linear Narrative
Northern Irish Literature
One-Act Play
Oral Narratives
Organic Poetry
Pastoral Fiction
Pastoral Poetry
Pathetic Fallacy
Petrarchan Sonnet
Picaresque Novel
Poetic Devices
Poetic Form
Poetic Genre
Poetic Terms
Political Satire
Postcolonial Literature
Prose Poetry
Psychological Fiction
Queer Literature
Regency Romance
Regional Fiction
Religious Fiction
Research Article
Restoration Comedy
Rhyme Scheme
Roman a clef
Romance Fiction
Satirical Poetry
Sceptical Literature
Science Fiction
Scottish Literature
Second World War Fiction
Sentimental Comedy
Sentimental Novel
Shakespearean Sonnet
Short Fiction
Social Realism Literature
Speculative Fiction
Spenserian Sonnet
Stream of Consciousness
Supernatural Fiction
The Early Novel
Theatre of the Absurd
Theatrical Realism
Tragedy in Drama
Tragicomedy
Translations and English Literature
Urban Fiction
Utopian Fiction
Verse Fable
Volta Poetry
Welsh Literature
Western Novels
Women's fiction
Byronic Hero
Literary Character
Narrative Mode
Narrative Structure
Point of View
Protagonist
Unreliable Narrator
Aestheticism
Aestheticism in Literature
Age of Enlightenment
American Naturalism
American Realism
Anglo Norman
Anti-Aestheticism
Beat Generation
Bloomsbury Group
Cavalier Poets
Confessional Poets
Elizabethan Age
Expressionism
Harlem Renaissance
Hypermodernism
Industrial Revolution in Literature
Jacobean Age
Jacobean Drama
Kitchen Sink Realism
Literary Minimalism
Lost Generation
Mersey Beat
Metaphysical Poets
Middle English Period
Neo-Classical
New Criticism
New York School Poets
Nouveau Roman
Objectivism
Old English
Performance Poetry
Pre-Raphaelite
Renaissance
Romanticism
Social Novel
Social realism (1930s-1980s)
Sturm und Drang
The Augustan Age
The Restoration
Victorian Period
Alternative Literature
Booker Prize
Digital Humanities
Electronic Literature
Guggenheim Fellowship
Literary Awards
Walter Scott Prize
Alan Bennett
Allie Brosh
Anna Funder
Anonymous Author
Bill Bryson
Down and Out in Paris and London
Goodbye To All That
H is for Hawk
Helen Macdonald
I Am The Secret Footballer
I Know Why The Caged Bird Sings
Into the Wild
Jeanette Winterson
Jenny Diski
Long Walk to Freedom
Maya Angelou
Nelson Mandela
Notes from a Small Island
Olaudah Equiano
Robert Graves
Skating to Antarctica
Solomon Northup
Stephen Grosz
Testament of Youth
The Diary of a Young Girl
The Examined Life
The Interesting Narrative of the Life of Olaudah Equiano
The Lost Continent
Truman Capote
Twelve Years a Slave
Vera Brittain
Why Be Happy When You Could be Normal
A Christmas Carol
A Farewell to Arms
A Passage to India
A Room with a View
A Thousand Splendid Suns
Aldous Huxley
Alice Walker
Andrea Levy
Angela Carter
Animal Farm
Annie Proulx
Arthur Conan Doyle
Arundhati Roy
Bleak House
Bram Stoker
Brave New World
Brick Lane Book
Brighton Rock
Bring Up the Bodies
Charles Dickens
Charlotte Brontë
Chimamanda Ngozi Adichie
Chinua Achebe
D.H Lawrence
Daphne Du Maurier
E.M. Forster
East of Eden
Elizabeth Gaskell
Emily Brontë
Ender's Game
Enduring Love
Ernest Hemingway
F Scott Fitzgerald
Far from the Madding Crowd
Fingersmith
For Whom the Bell Tolls
Frankenstein
Gabriel Marquez
George Eliot
George Orwell
Graham Greene
Graham Swift
HG Wells War of The Worlds
Half of a Yellow Sun
Henry James
Hilary Mantel
In A Glass Darkly
Iris Murdoch
Iris Murdoch The Sea The Sea
J. M. Coetzee
Jamaica Inn
James Joyce
Jane Austen
John Steinbeck
Jonathan Coe
Joseph Conrad
Kate Chopin
Kathryn Stockett
Kazuo Ishiguro
Khaled Hosseini
Life and Times of Michael K
Lord of the Flies
Margaret Atwood
Mary Shelley
Middlemarch
NW Zadie Smith
Never Let Me Go
Never Let Me Go background
Nights at the Circus
North and South
One Flew Over the Cuckoos Nest
Oranges Are Not The Only Fruit
Oryx and Crake
Oscar Wilde
Persuasion Jane Austen
Possession AS Byatt
Pride and Prejudice
Pride and Prejudice Chapter 1
Purple Hibiscus
Regeneration Pat Barker
Revolutionary Road
Richard Yates
Robert Louis Stevenson
Salvage the Bones
Sarah Waters
Sebastian Faulks
Sense and Sensibility
Sheridan Le Fanu
Small Island
Tender is the Night
Tess of the D Urbervilles
The Absolute True Story of a Part-Time Indian
The Awakening
The Bell Iris Murdoch
The Bell Jar
The Blind Assassin
The Bloody Chamber
The Brief Wondrous Life of Oscar Wao
The Color Purple
The Go-Between
The God of Small Things
The Grapes of Wrath
The Great Gatsby
The Handmaid's Tale
The Hate U Give
The Heart of Darkness
The Help Kathryn Stockett
The Little Stranger
The Mill on the Floss
The Mirror and the Light
The Namesake
The Picture of Dorian Gray
The Remains of the Day
The Rotters Club
The Secret Agent
The Shipping News
The Sign of the Four
The Strange Case of Dr Jekyll and Mr Hyde
The Turn of the Screw
The Woman in White
Things Fall Apart
Toni Morrison
Waiting for the Barbarians
What Maisie Knew
When the Emperor Was Divine
White Teeth Zadie Smith
Wilkie Collins
William Golding
Wives and Daughters
Women in Love
Wuthering Heights
Zadie Smith
Zadie Smith On Beauty
A Bird came down the Walk
A Quoi Bon Dire
A Valediction Forbidding Mourning
A Woman Without a Country
A narrow Fellow in the Grass
Absent from Thee
Ae Fond Kiss
Alfred Lord Tennyson
America Claude Mckay
Anne Sexton
Ariel Sylvia Plath
Auld Lang Syne
Batter My Heart
Birthday Letters
Carol Ann Duffy
Charlotte Mew
Christina Rossetti
Death Be Not Proud
Dulce et Decorum Est
Eavan Boland
Edna St Vincent Millay
Elegy XIX To His Mistress Going to Bed
Elizabeth Jennings
Emily Dickinson
Ernest Dowson
For My Lover Returning To His Wife
From Sonnets from the Portuguese XXIV
Frost at Midnight
Geoffrey Chaucer
George Herbert
Holy Sonnet VII
Homecoming by Simon Armitage
Hope is the thing with feathers
I Wandered Lonely As a Cloud
I felt a Funeral, in my Brain
I, Being born a Woman and Distressed
If We Must Die
In Memoriam Tennyson
It was not Death for I stood up
Jacob Sam La Rose
John Milton
John Wilmot
Kid Simon Armitage
La Belle Dame sans Merci A Ballad
Lines Composed a Few Miles Above Tintern Abbey
Louis MacNeice
Love and a Question
Marianne Moore
Meeting Point
Memory Christina Rossetti
Mending Wall
Musee des Beaux Arts
My Last Duchess
Non Sum Qualis Eram Bonae Sub Regno Cynarae
Ode on a Grecian Urn
Ode to a Nightingale
Ode to the West Wind
Out of the Bag
Paradise Lost
Percy Bysshe Shelley
Philip Larkin
Richard Lovelace
Robert Burns
Robert Frost
Samuel Taylor Coleridge
Seamus Heaney
She Walks in Beauty
Siegfried Sassoon
Simon Armitage
Sir Thomas Wyatt
So We'll Go No More a Roving
Songs of Experience Collection
Stop All the Clocks
The Canterbury Tales
The Darkling Thrush
The Death Bed Siegfried Sassoon
The Famine Road by Eavan Boland
The Garden of Love
The Good Morrow
The Love Poem
The Mind is an Enchanting Thing
The Rime of the Ancient Mariner
The Road Not Taken
The Ruined Maid
The Scrutiny
The Sun Rising
The Waste Land
The Whitsun Weddings
This is Just to Say
Thomas Gray (1716-1771)
Thomas Hardy
To Lucasta, Going to the Wars
What Are Years
Whoso List to Hunt
Wilfred Owen
William Blake
William Wordsworth
Woman in Kitchen
Save the explanation now and read when you've got time to spare.
Lerne mit deinen Freunden und bleibe auf dem richtigen Kurs mit deinen persönlichen Lernstatistiken
Nie wieder prokastinieren mit unseren Lernerinnerungen.
What do a Renaissance-era French aristocrat, Benjamin Franklin , Martin Luther King Jr., and an English student have in common? They are all essayists! As the diverse members on this list suggest, "essayist" is a broad category that can include many different types of writers. Read on to find out the definition of an essayist, the different types of essayists, and how some of the major essayists have contributed to this fascinating form of writing.
What is the Definition of an Essayist?
An essayist is a writer of short pieces of non-fiction that are either personal and autobiographical or formal and academic.
The word "essay" comes from the French assai, meaning to test or try. In a broad sense, an essayist is someone who 'tries' to explore a topic or argue a point using the written word. 2 The topics are usually non-fictional and may be related to the essayist's personal experience. The essay's limited scope means that essays are typically short (although there are exceptions!).
Did you know: The word 'assay' in chemistry shares the same etymology as "essay" but still carries the original French meaning.
Types of Essayists
Essays and essayists are notoriously hard to define, but they can usually be placed within two broad categories: personal or familiar and formal or critical .
Personal or Familiar Essayists
The essay originated as a way of writing about a variety of topics from a personal, autobiographical perspective. This type of essay has had an enormous influence on American and British literature for over 400 years. One or more of the following features can usually be attributed to essayists in the personal tradition: 4
Flexible form - The personal essay could be structured around a narrative story (or stories), an argument, a certain object, person, event, thought, memory, etc. There is no limit to the ways in which a personal essay can be organized—or disorganized.
First-person perspective - By definition, the personal essay is written from the author's perspective, so the first person pronouns "I" and "we" make frequent appearances.
Conversational tone - Personal essays are often written in a friendly, approachable way that makes the reader feel like they were sitting down with the writer for a chat. As will be seen in the American essayist's section, there is also a close connection between the lecture, the speech, and the essay.
Self-exploration - Personal essays are about their writers just as much as they are about the addressed topic. The essayist gives an account of themselves in the hope that their readers will be prompted to self-reflect in a similar fashion.
Confessional, private, and honest tone - In discussing their innermost private lives, personal essayists hold nothing back and don't shy away from addressing sensitive or taboo topics such as sex, illness, death, bodily functions, and addiction.
Humility - Relating to their confessional and first personal nature , personal essayists quickly admit the limitations of their experience, understanding, and perspective. Although these writers may be very knowledgeable, the purpose of personal essays is usually not to convince the reader with absolute certainty but to make their readers think and explore.
Contrariness - Personal essayists often take a stance against popular opinion; this can range from serious political or social stances (on corporal punishment or euthanasia, for example) to seemingly unimportant things (such as popular music or travel). These writers are eager to give their readers new and fresh perspectives on various topics.
Humor and irony - While personal essays are not usually purely comedic in intent, they often use of humor and irony. The strong rapport that writers develop with their readers is often reinforced in this way.
Formal or Critical Essayists
Formal or critical essays have had comparatively less influence in English and American literature. They are, however, a prominent form of academic writing and have had a major impact on political history. Formal essays in this tradition usually have one or more of the following features: 4
Logical organization - Formal essays will be clearly and logically organized around a guiding argument (usually called a thesis statement) with evidence and argumentation directly supporting that thesis statement throughout the rest of the essay. Dividing an argument into sections on cause and effect or similarity and difference, for example, also fall under this category.
Seriousness - Formal essays are more conservative in style and take serious social, political, scientific, artistic, or other academic topics as their subject matter. The use of humor or any kind of personal information from the author is rare.
Objectivity - Formal essayists aim to convince their readers that what they say is true using objective standards of argumentation and evidence. They are more interested in giving objective proof (that is, proof that any person would accept) for their position than exploring human subjectivity. First-person pronouns will make only rare appearances in formal essays.
Note that, while this difference between personal and formal essays generally holds true, it is not always so easy to distinguish one from the other. You may, for example, find a writer using objective standards of argumentation and evidence in a personal essay. Given the many different forms that the personal essay can take, this variation is to be expected.
Famous Essayists
Let's look at some key essayists who have been influential in developing the essay genre, from its origins and the rise of the British essay to the essayists of today.
Origins of the Essay
The modern essay began in the late 16th century in France and England. 2,4
Montaigne (1533-92) - Hugely influential and often considered the father of the modern personal essay (his 1580 book, Essais , was the first use of the word in its modern sense). By mixing his personal observations, emotions, and sensations with philosophy and quotations from classical Greek and Roman literature, Montaigne was able to write in a way that was at once disorganized and inconclusive but also deeply profound, searching, and unique.
Francis Bacon (1561-1626) - An early scientist, writer, and pioneer of a more formal style of essay. In contrast to Montaigne, Bacon kept his writing impersonal and objective, aiming to convince his readers through evidence and argumentation.
The Rise of the British Essay
Taking their lead primarily from Montaigne, British essayists reached their peak in the 18th century with the rise of periodical newspapers and an increasingly literate public audience. 2,4
Joseph Addison (1672-1719 ) and Richard Steele (1672-1729) - Publishing in their own newspapers, The Tatler (1709-11) and later The Spectator (1711-12), this legendary duo introduced the British public to a broad set of topics ranging from the comedic to the melancholy, from high art to descriptions of street life in 18th century London. Their writing was enormously influential in both England and America.
Samuel Johnson (1709-1784) - The writer and poet Dr. Johnson is best known as the producer of the very first English dictionary, but he also published essays in his own newspapers, The Rambler (1750-52), The Adventurer (1753-54), and The Idler (1758-60). While taking inspiration from Addison and Steele, Johnson's essays tended to be a bit more serious and moralizing.
Charles Lamb (1775-1834) - Charles Lamb was a clerk at the South-Sea House (and likely the inspiration for Melville's Bartleby). Lamb rubbed shoulders with the great poets of the Romantic era, such as Coleridge and Wordsworth. He wrote vaguely autobiographical essays under the pseudonym Elia that could be ironic and satirical or devastatingly confessional.
Virginia Woolf (1882-1941) - While best known as a novelist, Woolf's feminist declaration in " A Room of One's Own " (1929), as well as the more existential " Street Haunting " (1927), and "The Death of a Moth " (1942) have all become classic essays.
George Orwell (1903-1950) - Although he is better known as a novelist, Orwell was also a prolific essayist. His " Politics and the English Language " (1946) and " Shooting an Elephant " (1948) have become classics of the genre and provide further insight into the political themes found in his fiction.
The American Essay
The first essays published in colonial America typically resembled those published in England. After an explosion of political writing around the time of the Revolutionary War, the essay took a more philosophical and personal turn with the writings of the Transcendentalists. The personal essay flourished in 19th and 20th century America and often took political undertones, dealing directly or indirectly with issues of race, gender, and class. 2,4
Benjamin Franklin (1706-90) - Franklin famously made his fortune in the printing and publishing industry. Inspired by the wit and humor of Addison and Steele, he wrote essays chock full of proverbs, irony, and humor under pseudonyms such as Silence Do-Good, The Busy-Body, and Richard Saunders (also known as Poor Richard of Poor Richard's Almanack fame).
Thomas Paine (1737-1809) - An Englishman by birth, Paine was a writer who published a number of political essays in pamphlet form, particularly in America. The most famous of these, " Common Sense " (1775-76), argued forcefully against the British monarchy and for the American Revolutionary cause.
Alexander Hamilton (1755-1804), James Madison (1751-1836), and John Jay ( 1745-1829 ) - These three statesmen worked together, publishing anonymously as a single writer called Publius, to produce a series of political essays that would come to be known as The Federalist Papers . These essays went on to significantly impact the drafting and approval of the U.S. constitution.
Ralph Waldo Emerson (1803-82) - Emerson was a popular intellectual, poet, and one of the founders of the literary and philosophical movement known as Transcendentalism . He was a sought-after speaker in both Europe and the United States, and his popular lectures such as " Nature " (1836), " The American Scholar" (1837), " Self-Reliance " (1841), and "Experience" (1844) were all published in widely-read collections of his essays.
Henry David Thoreau (1817-62) - A reluctant disciple of Emerson, Thoreau was also a sought-after lecturer and popular writer. While most of his writing is concerned with humanity's relation to nature, he is also famous for his political essays such as " Civil Disobedience " (1849) and "Slavery in Massachusetts" (1854).
Martin Luther King, Jr. (1929-68) - A legendary Civil Rights leader also known for his speeches and essays, most notably "Letter from a Birmingham Jail" (1963). Echoing Thoreau's " Civil Disobedience ," King argued forcefully for the necessity of non-violent street protests in the struggle for Civil Rights in this open letter.
James Baldwin (1924-87) - Often considered the greatest American personal essayist of the 20th century, Baldwin's autobiographical essays collected in books such as Notes of a Native Son (1955) and The Fire Next Time (1963) directly confront his experiences with racism in the United States.
Susan Sontag (1933-2004) - Sontag began her career writing as an art critic with "Notes on 'Camp'" (1964), and her essays on philosophical and artistic topics went on to become some of the most widely read and discussed formal essays of recent decades.
Joan Didion (1934-2021) - Also a famous novelist, Didion was at the forefront of the revival of the personal essay in the late 20th century, capturing the hedonistic and fragmented atmosphere of life in suburban California.
Contemporary Essayists
The essay writing tradition is alive and well, especially in the United States. An incomplete list of important contemporary essayists, most of whom are still alive and actively publishing, includes:
Christopher Hitchens
Michael Pollan
David Sedaris
Ta-Nehisi Coates
Marilynne Robinson
John D'Agata
Rebecca Solnit
Rahawa Haile
Essayists - Key takeaways
The modern essay dates back to the late 16th century writings of Montaigne and Bacon.
There are two types of essays : personal or familiar and formal or critical.
Personal essays usually present a loose exploration of a topic through the essayist's own experience.
Formal essays are tightly organized and aim to convince their readers.
A large number of essayists have made important contributions to both British and American literature and history.
1 N. Baym. The Norton Anthology of American Literature , vol. B 1820-1865, 2007.
2 J. A. Cuddon. Dictionary of Literary Terms and Literary Theory , 1999.
3 S. Greenblatt. The Norton Anthology of English Literature , vol. 1, 2012.
4 P. Lopate. The Art of the Personal Essay , 1995.
Frequently Asked Questions about Essayists
--> what is the meaning of the word "essayist".
An essayist is the author of a short work of non-fiction, usually either personal in nature or argumentative.
--> What is an example of an essayist?
Famous essayists include Montaigne, Bacon, Addison and Steele, Charles Lamb, Ralph Waldo Emerson, and Henry David Thoreau, to name just a few.
--> What are the types of essayists?
There are two broad types of essayists: formal and informal. Informal essayists write autobiographically, with loose organization, and on familiar terms with the reader. Formal essayists write highly organized, objective pieces using high standards of argumentation and evidence.
--> What are the characteristics of essayists?
Informal essayists write with open form in the first person, maintaining a conversational tone and making use of devices such as humor, irony, confession, contrariness, and self-exploration. Formal essayists, on the other hand, are characterized by their use of logical organization, seriousness, and objectivity.
--> Who are modern essayists?
Here is an incomplete list of modern essayists, most of whom are still actively writing: David Foster Wallace, Michael Pollan, David Sedaris, Ta-Nehisi Coates, Marilynne Robinson, John D'Agata, Rebecca Solnit, Ross Gay, Zadie Smith, and Rahawa Haile
Final Essayists Quiz
Essayists quiz - teste dein wissen.
What type of essay has had more influence in literature?
Show answer
The personal/informal essay
Show question
What type of essay has been more influential in politics and academia?
The formal essay
Which of the following is a characteristic of the personal essay?
It is conversational
Which of the following is a characteristic of the formal essay?
It is organized around a central argument or thesis statement
Who is generally considered to be the father of the modern personal essay?
Which pair below were influential British essayists of the early 18th century?
Addison and Steele
Are essays usually fictional or non-fictional?
Non-fictional
Which famous essayist below was also an American Civil Rights leader?
Martin Luther King, Jr.
Which essayist below is most famous as a novelist?
Self-exploration
Which famous essayist produced the first English dictionary?
Samuel Johnson
Which essayist likely had the most influence on Martin Luther King, Jr.?
Save explanations that you love in your personalised space, Access Anytime, Anywhere!
American Regionalism Literature
Non-Fiction Authors
American Drama
of the users don't pass the Essayists quiz! Will you pass the quiz?
How would you like to learn this content?
Free english-literature cheat sheet!
Everything you need to know on . A perfect summary so you can easily remember everything.
More explanations about Essayists
Discover the right content for your subjects, engineering, no need to cheat if you have everything you need to succeed packed into one app.
Be perfectly prepared on time with an individual plan.
Test your knowledge with gamified quizzes.
Create and find flashcards in record time.
Create beautiful notes faster than ever before.
Have all your study materials in one place.
Upload unlimited documents and save them online.
Study Analytics
Identify your study strength and weaknesses.
Weekly Goals
Set individual study goals and earn points reaching them.
Smart Reminders
Stop procrastinating with our study reminders.
Earn points, unlock badges and level up while studying.
Magic Marker
Create flashcards in notes completely automatically.
Smart Formatting
Create the most beautiful study materials using our templates.
Join millions of people in learning anywhere, anytime - every day
Sign up to highlight and take notes. It's 100% free.
This is still free to read, it's not a paywall.
You need to register to keep reading, start learning with studysmarter, the only learning app you need..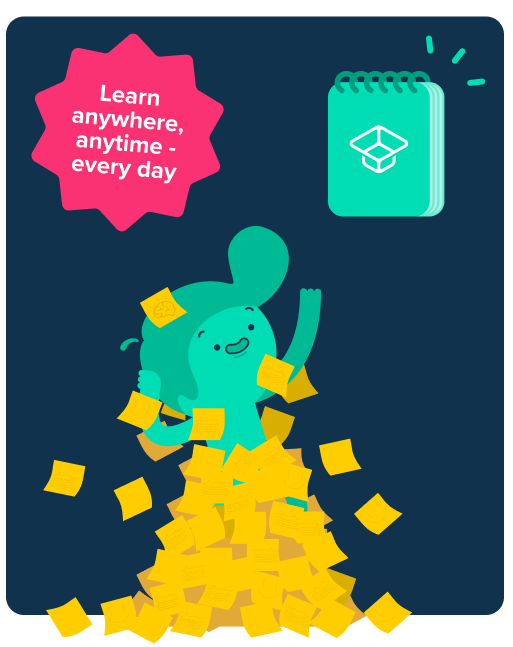 Create a free account to save this explanation.
Save explanations to your personalised space and access them anytime, anywhere!
By signing up, you agree to the Terms and Conditions and the Privacy Policy of StudySmarter.
Already have an account? Log in
StudySmarter bietet alles, was du für deinen Lernerfolg brauchst - in einer App!
Privacy overview.
Best American Essay Writers of All Time
They say that there are the writers a separate universe in which they can produce, create their work. An ordinary person is not given the opportunity to know the deep writer's life, but even every day we see a new crowd of people who stand in line for a new book. Everyone expects a miracle, take a new book with the hope that something wonderful, inexplicably beautiful, willing to drown in a completely different world, a world of fantasies and dreams, which appears to the reader in the next bought book in the various forms: essays, novels, stories, poem.
Today we are going to talk about the famous top essay writers . ESSAY (fran. Essai) it is the literary form of small prose text, which express emphasize the author's individuality. In relief, to the story, the writer's essay's facility is to communicate or interpret, but not ever a picture or a histrionic retelling of any life position. The work reaches its purpose through the outright copyright approvals, which do not take the perpetration of no one fictional personage or the plot of a binder. Nevertheless, there is not any hardly absolute difference between different  types of essays and short stories. The main essay's feature is its brevity, it usually takes from ten up to twenty pages.
There are a great amount of interesting, fascinating works, essays, literary works, which were written by the great world famous authors and writers. More than three centuries ago, the first essay was published at first. Now, we can find a lot of essays in libraries or have an easy possibility to order by the Internet miscellanea of works written by well-known authors from all the world from different centuries. Ever since ancient times, essays were published in magazines, books, were grouped by theme, genre, years, and the authors. Details included a variety of genres, among which are comedy, non-fiction, romance, instructive, historical facts, life stories, and current events. There are many authors and essays (detailed list you can read below), and it was difficult to identify the most important and well-known essayists of all time.
The list, about which I have mentioned earlier, includes writers from different backgrounds and periods of history. Some of they are still currently continuing to write. Because this fact, it is nothing surprising in the fact that essay remains a popular literary format. And the authors, who can quickly, briefly, concisely and interesting tell the story will always be on top. Edusson, the custom essay writing service company, selected essayists, but not essays. Because, the best essays are only personal, authorial and deep engaged with author's issues, internal feelings and ideas.
James Baldwin (1924-1987)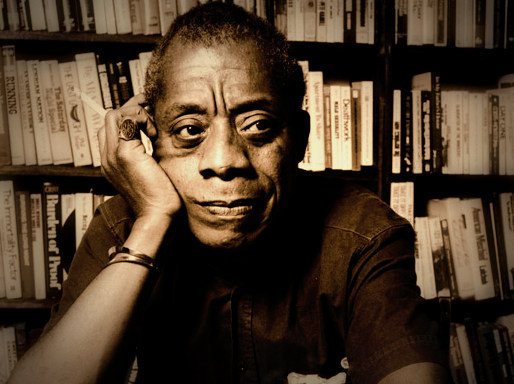 Baldwin grew up in a family of his stepfather, a priest, where he was the eldest of nine children. His own father, Baldwin have never known and was very suffered from that, which was reflected in some of his works ("Tell me when the train left", "Go Tell it on the Mountain", "Giovanni's Room" and others. After Bronx high school graduating, Baldwin moved to Greenwich Village, where he began his literary career.
Greenwich Village has always been considered one of the most deprived New York areas, caused a wave of optimism in Baldwin's source, who started to write about his views and understandings of what is happening around him. His first journalistic articles, essays were imbued with the spirit of racism denial which was prevailing in America at that times. That negative attitude makes young writer move Paris.
Baldwin felt like he caught a breath of fresh air in France, have been saving there from the racist and homophobic America of 40-th. XX century. His main works were written on the banks of the Seine, and there Baldwin have spent the most of his life, producing his creations among which are next well-known essays:
James Baldwin and his popular essays published in 1956 "Notes of a Native Son" essays;
James Baldwin and his book of interesting essays named  "The Devil Finds Work" which was presented to the mass in 1976;
James Baldwin and his "The Evidence of Things Not Seen" (essays; 1985);
James Baldwin and his list of essays created in the romantic atmosphere of 85th with the strange name "The Price of the Ticket";
Norman Mailer (1923-2007)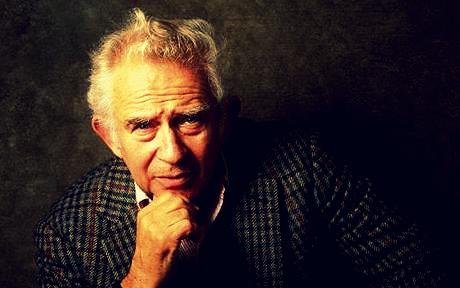 Norman Mailer was born in New Jersey in the Jewish immigrants family. He was the first child in the family, and after him, there was also two children – a brother and sister. Norman grew up in New York, and in 1939 decided to become a student of Harvard university, where he have fallen in love with literary activity. His first story was published at the age of 18, in 1941. The University of Harvard received young author the university magazine award. Among the entire set of his works we would like to highlight the most famous essays:
Norman Mailer and his New York book of essays called in the world as "The Presidential Papers";
Norman Mailer and his second New York creation which is known by the loud name "Cannibals and Christians";
Norman Mailer and his "Pieces and Pontifications" in which the author opens the deep world of Little Boston's Life.
Susan Sontag (1933-2004)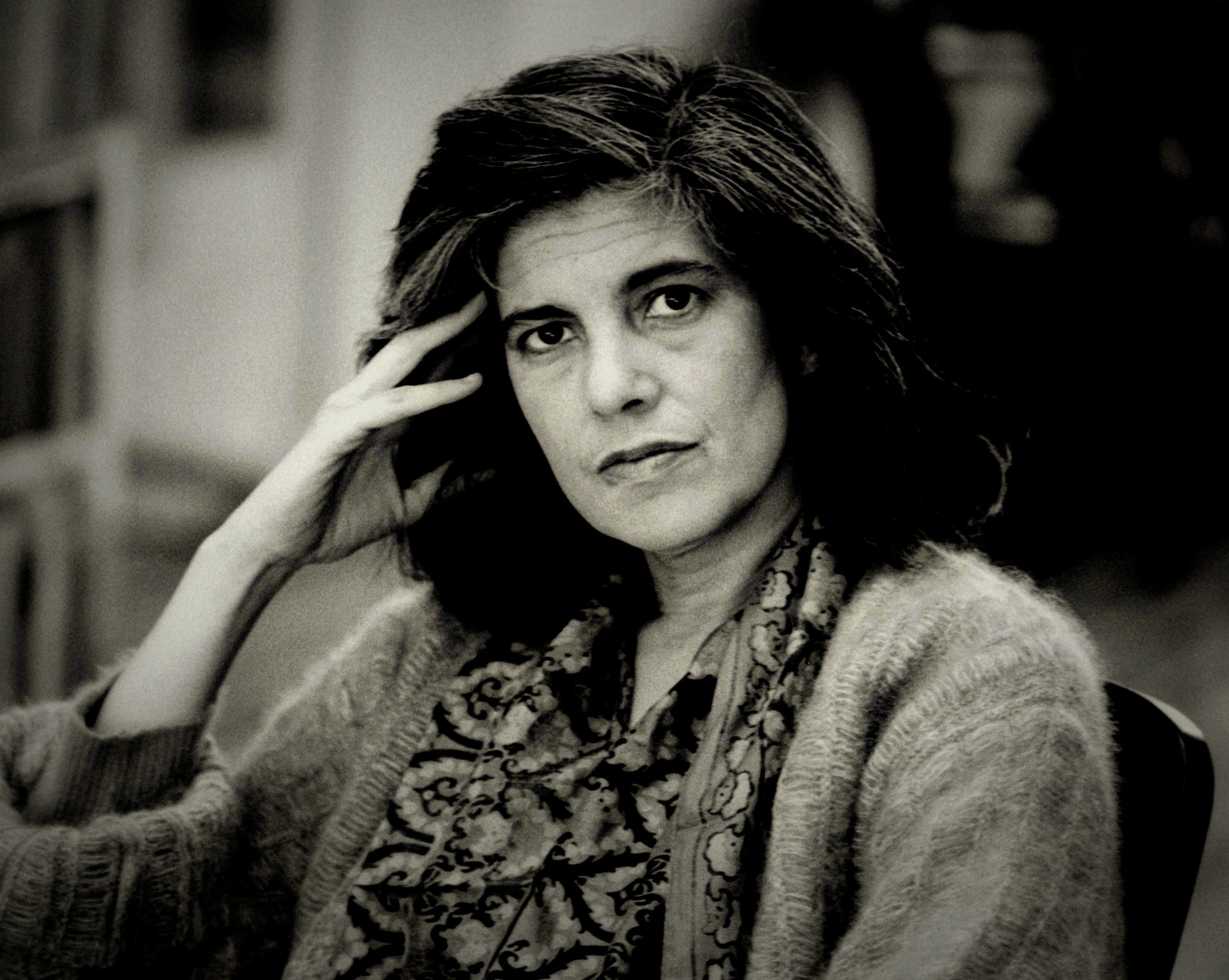 Susan Sontag was born in New York, 16 January 1933 year. Since her childhood, the friends of hers were always only booked. In 1952 Sontag's family have moved to Boston where Sontag passed entry exams to Harvard University. There young writer studied English literature and received a Master of Philosophy in 1954.
Looking for a reliable comparison essay writer and can't decide which to choose? Worry no more! Our team of proficient writers can help you craft a flawless and well-researched essay that compares different topics or ideas.
While have been studying at Oxford in 1955-1957, she has faced with the sexism challenge, and because of this soon moved to Paris. From that time she was actively engaged in the French cinema, philosophy and wrote a lot. Among her essay collection we can emphasize the nest ones: "Against Interpretation", "Where the Stress Falls", "Regarding the Pain of Others Styles of Radical Will".
Joan Didion (1934-present)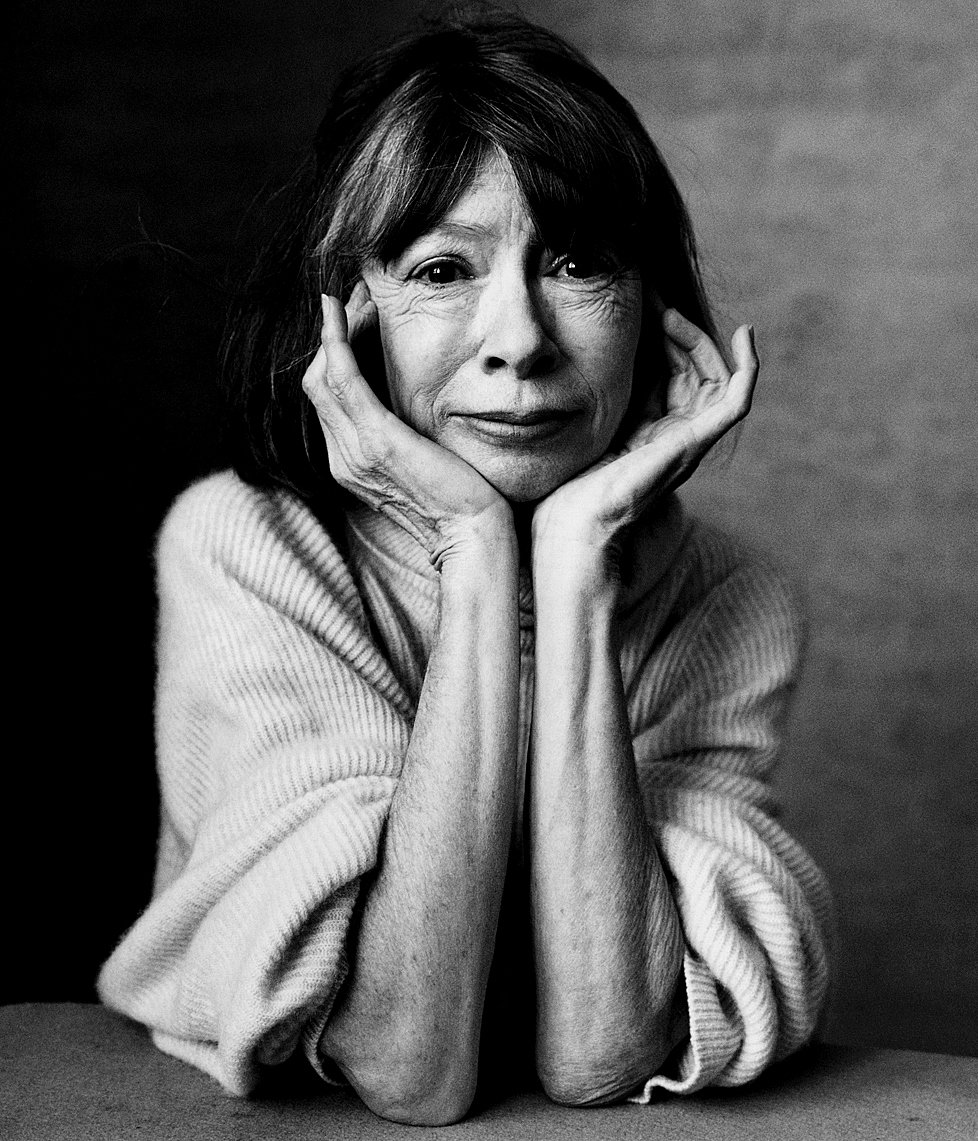 Joan Didion was born and grew up in Sacramento, California. She was just a five-year-old little girl when she have begun to write her first string. She read everything she could get into her hands while the parents were not home. In 1956, she graduated from the University of Berkeley and got their Bachelor Degree in Arts and English language. Within her senior years, Joan won the first place in an essay writing inworld-known Vogue magazine. She created own first work which was named "Run" and issued in 1963 has been working there in Vogue. Among her essays work we want to mention the next ones:
Joan Didion and her "Joan Didion" essays works;
Joan Didion and her "Salvador";
Joan Didion and her essays about Earth planet called "After Henry" (twelve geographical essays);
Annie Dillard (1945-present)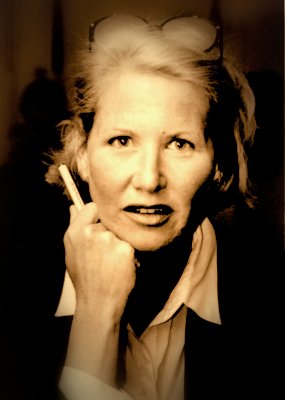 Annie Dillard was born in 1945 and is already alive to present us a lot of her magnificent works. Anni is an American author. She was always well-known for her clear story prose in both nonfiction/fiction, poetry, essays, literary criticism and etc. Among her essays Edusson want to emphasize the next ones:
"Education stone", the book of short nonfiction essays;
"Life on the rocks", the book of 14 essays: Total Eclipse, In the Jungle, The Deer at Providencia, A Field of Silence, On a Hill Far Away, God in the Doorway, Mirage's, Aces and Eights);
Robert Atwan (1940- present)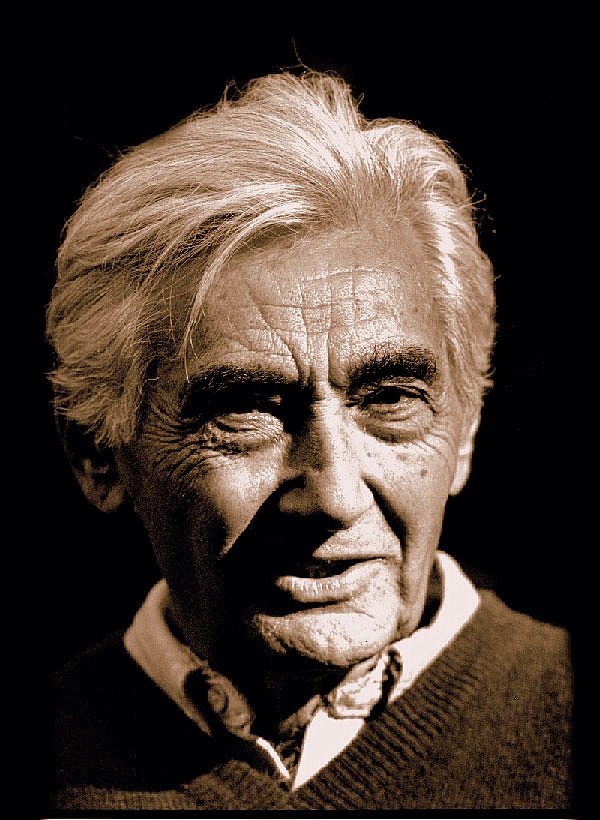 Robert Atwan was born in 1940, November 2, in New Jersey. He graduated from 2 universities: Seton Hall and Rutgers. He is known as one of the best American essay writers. Among the entire set of his works we highlighted the most famous ones:
"Great Moments in Literary Baseball", on the basis of the first game of the season;
"Poems and Essays", essays about Autumn and Winter (Snowy essays);
Edward Hoagland (1932- present)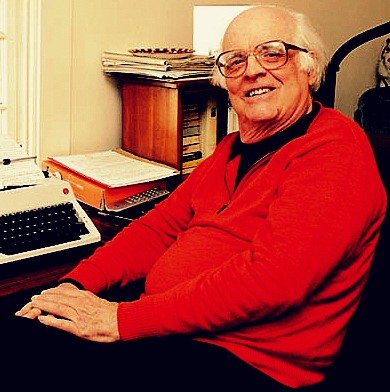 Edward Hoagland is an American writer, who was born in 1932, in New York. Since his childhood, he was fond of writing, literature and from that time, he decided to become a novelist, essayist. He has a huge number of essays, the whole list of which you can find here, and we will mention in our article just a little part of it:
"The Big Cats", written in 1961;
"Why this Extra Violence" in April;
"The Soul of the Tiger" written when he has fallen in love for the first time;
"Big Frog, Very Small Pond", unknown data;
"A World Worth Saving and Christmas Observed", written in 1989;
"Two Kinds of People" which was published just in Europe;
"Last Call", 2010, a very interesting one;
"On Friendship", which he wrote in 2013, when he was already a deep old man.
David Foster Wallace (1962-2008)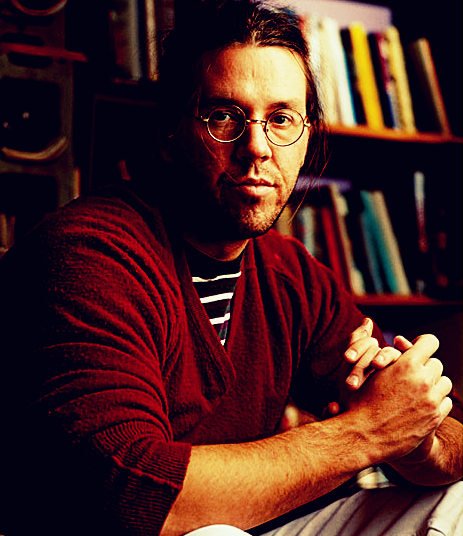 David Foster Wallace was born in 1968 in the USA.He has graduated the little-known college, where he studied philosophy, there got a degree in English language and literature. For many years, he experienced severe bouts of depression. in June 2007, according to the doctor recommendations David stopped taking medication. Depression particularly increased  In the last months of his life. On September 12, 2008, he committed suicide.There some of this essays:
David Foster and his essay "Television and U.S. Fiction", (an interesting and comic essays book);
David Foster and his essays book named "Derivative Sport in Tornado Alley";
David Foster and his "A Supposedly Fun Thing I'll Never Do Again" and "Consider the Lobster", which were both published in 2005;
David Foster and his "Both Flesh and Not" unknown date of publication.
So we see, that the concept  "essay" goes beyond the simple students essays writing in college. Famous American essay writers of the 20th century have revolutionized the way we think and write. They have become almost mythical figures in the world of literature, with their works inspiring many to write and express their thoughts. In the modern day, there are now many platforms that allow you to edit a paper online , offering a variety of tools to help hone your writing and make it shine. Whether you're looking to follow in the footsteps of these legendary authors or simply looking to improve on your writing expression and maybe one day you will have the chance to become a popular essayist too.
Related posts:
Ways to Improve Readability of Your Essay
All You Need for an Exceptionally Good Compare and Contrast Essay
Connecting Ideas in Writing
How to Write a Hook for your Essay or Paper [Examples Included]
Improve your writing with our guides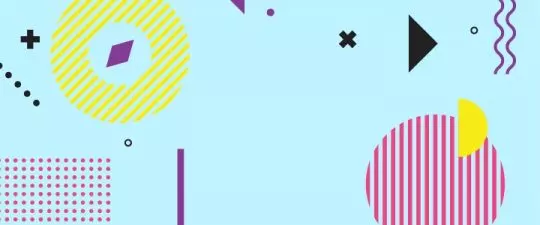 Writing a Great Research Summary and where to Get Help on it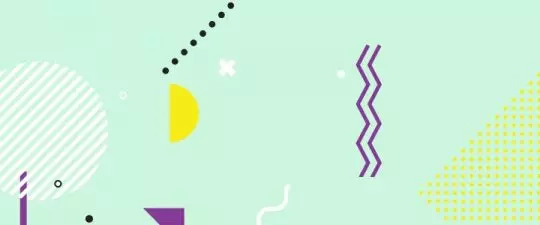 How to Write a Synthesis Essay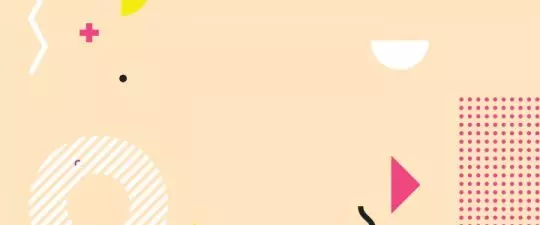 How To Write A Process Essay: Essay Outline, Tips, Topics and Essay Help
Get 15% off your first order with edusson.
Connect with a professional writer within minutes by placing your first order. No matter the subject, difficulty, academic level or document type, our writers have the skills to complete it.
100% privacy. No spam ever.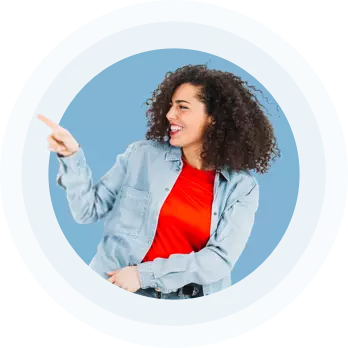 You are using an outdated browser. Please upgrade your browser to improve your experience.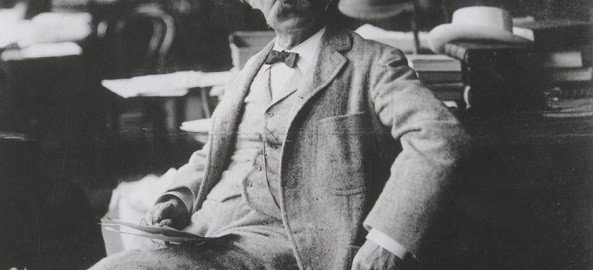 How These Famous Essay Writers Can Make You Awesome
Last updated: June 2019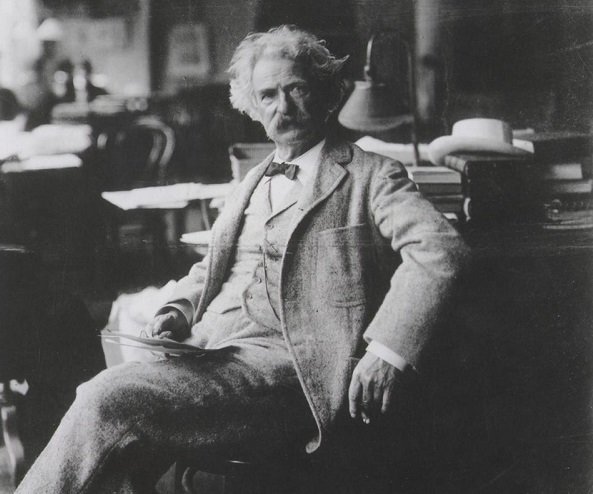 "The difference between the right word and the almost-right word is the difference between lightning and a lightning bug." – Mark Twain
For Mr. Twain, essays were way more than academic assignments most of you love hating so much. His works inspired ideas and motivated people to change the world.
Have you ever thought how famous essay writers could influence you? To be specific, how could their writings make you awesome?
Table of Contents:
Early American and Colonial Period: Before 1776
Democratic origins and revolutionary writers: 1776-1820, romantic period: 1820–1860, the rise of realism: 1860-1914, modernism and experimentation: 1914-1945, american essay writers of postwar period, american essayists: present days.
Here's the deal:
Essay writers cover historical facts and events.
They reveal peculiar details about those facts and events, which helps readers understand past and present better.
And their essays serve well to students who need reliable information sources as references for their academic papers.
The writing profession is among the most ancient ones. Great essay writers have been working since the dawn of history, with each period celebrating new names and their signature roles in the evolution of a language.
Year by year, essay writers teach critical thinking and freedom of expression to young people demanding changes and self-development. Words are their weapon, powerful enough to influence your attitude toward writing in general, and your writing assignments in particular.
Read these famous American essay writers, and you'll reveal the secret of awesomeness: clear thoughts expressed with power words. The main thing to remember is that well written essays will help you understand the topic and write your research paper.
The more you read, the better you write , after all.
It was the time of revolutionary spirit in the air. No surprise, all essay writers of that time strove to send it over their works.
Key topics of their essays were:
Unjust laws
Slavery and fights against it
Criticism of government with their policy
Disagreements with aristocrats
Warnings of implications such global changes might have
It was the time of revolutionary literature. If your professor asks to write essays on corresponding topics , you might refer to works of the following American essayists: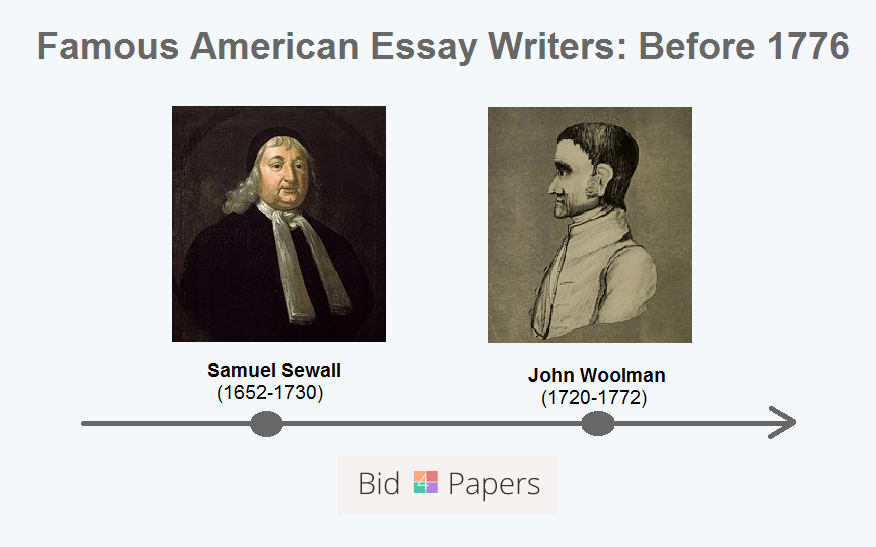 Samuel Sewall (1652-1730): The Selling of Joseph
John Woolman (1720-1772): Some Considerations on the Keeping of Negroes
The triumph of independence influenced moods and literature then. Essays by famous authors described antislavery, faltering steps of democracy, American exceptionalism, the Constitution, American generations, and relations between England and America.
Refer to their works in your essays when appropriate. Those men of letters had to pay for publishing, so they did best for their writings to be topical, informative, and original.
The famous essay writers of that time: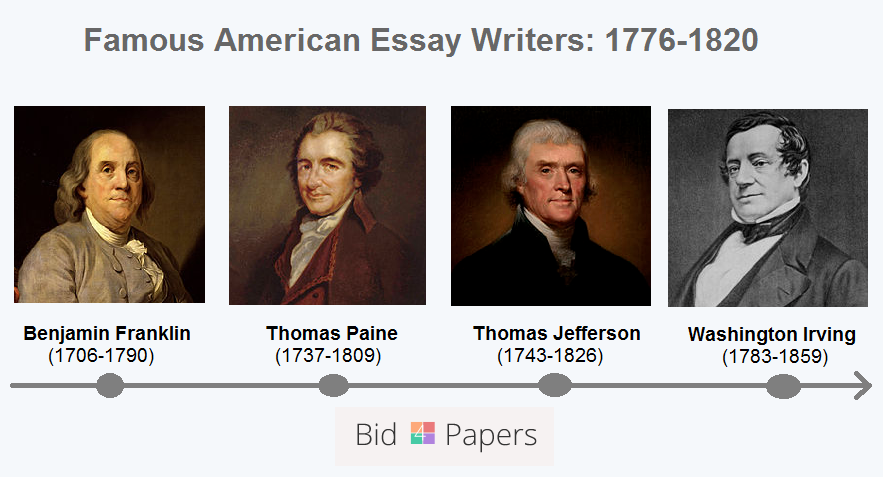 Benjamin Franklin (1706-1790): Advice on the Choice of a Mistress; The Art of Procuring Pleasant Dreams; The Temple of Learning; and The Whistle
Thomas Paine (1737-1809): Common Sense and The American Crisis
Thomas Jefferson (1743-1826): The Declaration of Independence
Washington Irving (1783-1859): The Mutability of Literature
Known as American Renaissance, this was the era of self-expression, inspiration, and a significant role of arts for both social and individual growth.
The Romantic movement originated in Germany but spread to other European countries, England and France in particular. Essay writers of that time were poets and fiction authors as well, with the core topic of self-development. They talked about arts, self-awareness, the unity of self and nature, and a human mission in this world.
We bet you know their names. Some of the famous essay writers then were: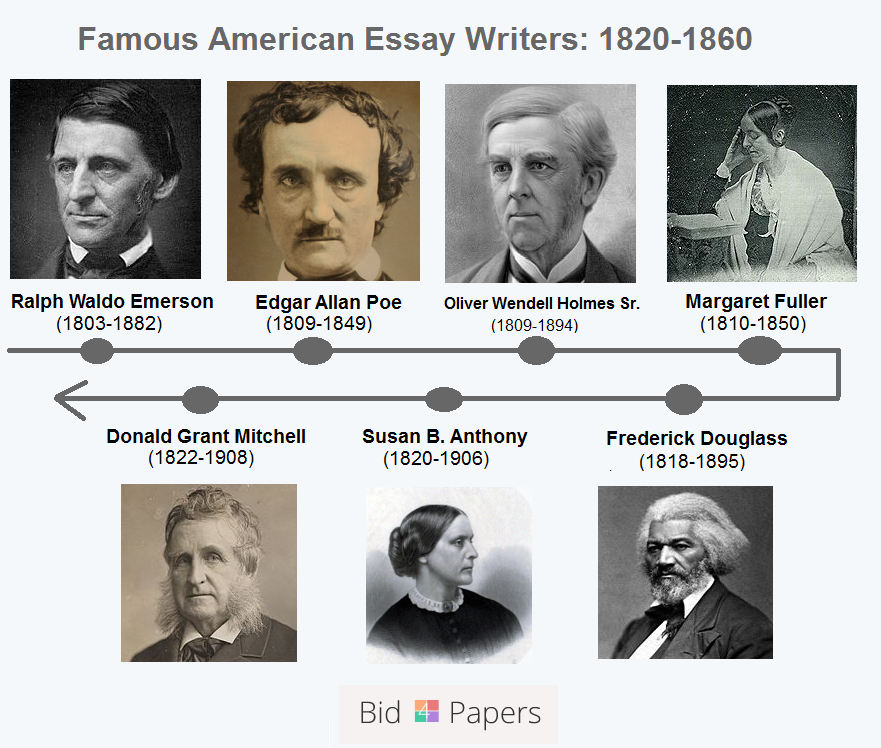 Ralph Waldo Emerson (1803-1882): Gifts; Self-Reliance; and The Poet
Edgar Allan Poe (1809-1849): The Philosophy of Furniture
Oliver Wendell Holmes Sr. (1809-1894): The Autocrat of the Breakfast-Table
Margaret Fuller (1810-1850): Papers on Literature and Art
Frederick Douglass (1818-1895): The Destiny of Colored Americans
Susan B. Anthony (1820-1906): On Women's Right to Vote
Donald Grant Mitchell (1822-1908): My Farm of Edgewood: A Country Book
The stark reality of life: Romantic moods can't take ages. 1860 was the year of realism's return and heyday. The U.S. Civil War (1861-1865) assigned topics to famous essay writers of that time, and it was the period when optimism had given its way to exhaustion.
America transformed into a powerful nation then. People knew quotes from famous writers by heart, as their words resonated with contemporary moods, and they knew how to write an essay that would work.
American essayists covered such topics as wars, industrialization, urbanization, alienation, individual and national strengths. The most known names of that time are: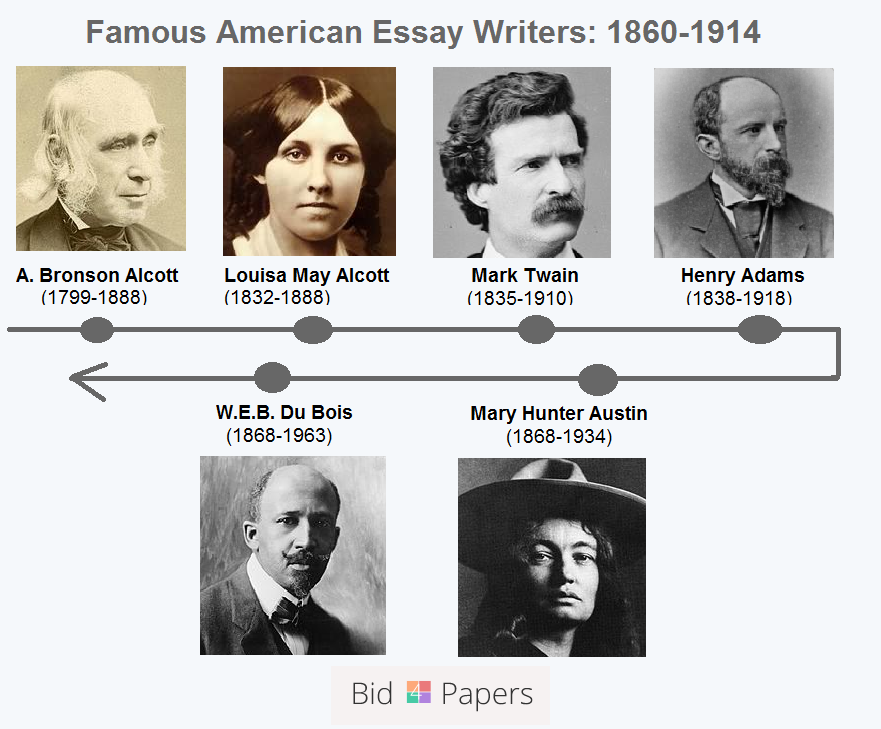 A. Bronson Alcott (1799-1888): "Exercise" essay collection Table-Talk
Louisa May Alcott (1832-1888): Death of a Soldier
Mark Twain (1835-1910): Advice to Youth; The Danger of Lying in Bed; and On the Decay of the Art of Lying
Henry Adams (1838-1918): A Law of Acceleration
Mary Hunter Austin (1868-1934): The Land of Little Rain
W.E.B. Du Bois (1868-1963): Of Mr. Booker T. Washington and Others
"You are all a lost generation." – Gertrude Stein
These words of the well-known novelist and art collector define writers of that time in the best way possible.
Disillusioned with wars and life values they had, Faulkner, Hemingway, Fitzgerald, and other best-known representatives of their generation hated aristocrats and craved for recognition. Needless to say, they expressed such moods in writings.
The Great Depression (1929-1939) had an impact on young essayists, too. They experimented with writing techniques, expressed their thoughts in tricky yet meaningful ways, and tried to cut through the clutter of their peers.
Read works of these famous essay writers and learn from them if you want to polish writing skills and create A+ academic papers.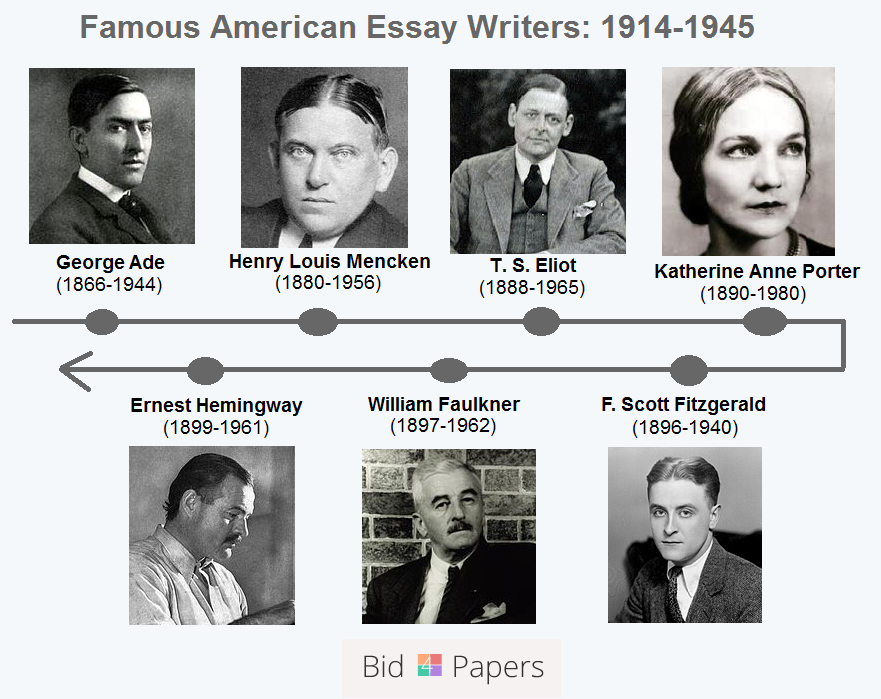 George Ade (1866-1944): Luxuries
Henry Louis Mencken (1880-1956): The Libido for the Ugly
T. S. Eliot (1888-1965): Selected Essays, 1917–1932
Katherine Anne Porter (1890-1980): The Days Before
F. Scott Fitzgerald (1896-1940): What I Think and Feel at 25
William Faulkner (1897-1962): The Sound and the Fury
Ernest Hemingway (1899-1961): The Snows of Kilimanjaro
Essay writers of 1945-1990 engaged in self-reflection thrice. They observed, described, and commented on everything that was going on around. Writings of that time are of a big value today, as they help us understand life models and moods of postwar Americans. Everyone uses the best essay written to create their best research papers.
A hallmark of the period was verbal genres' emerging and boom. Essayists wrote speeches, movie scripts, and song lyrics to describe and express public sentiments better. Influenced by Latin American realism and European existentialism, postwar literature was much multifaceted. Historical figures such as Nelson Mandela with his writings provided American essayists with food for thoughts too.
Who are the writers able to influence your mindset and help you understand the outside world through the lens of historical events?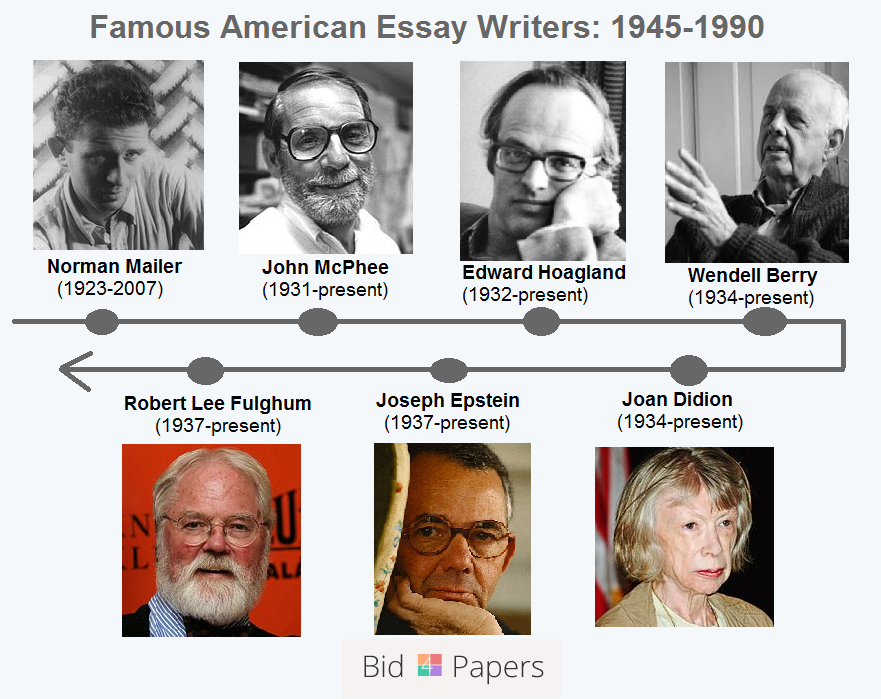 Norman Mailer (1923-2007): The White Negro
John McPhee (1931-present): The Search for Marvin Gardens
Edward Hoagland (1932-present): Heaven and Nature
Wendell Berry (1934-present): Against the Death Penalty
Joan Didion (1934-present): The White Album
Joseph Epstein (1937-present): Plausible Prejudices: Essays on American Writing; A Literary Education and Other Essays; and Masters of the Games: Essays and Stories on Sport
Robert Lee Fulghum (1937-present): All I Really Need to Know I Learned in Kindergarten
Want to hop under the covers?
Here comes the comprehensive list of famous essay writers' best works for you to read, learn, and refer in your college assignments.
They challenge predecessors' ideas, adapting them to our quick-changing world. Contemporary essay writers cover topics such as human rights, gender equality, post-feminism, global urbanization, and other social issues. Great english essays are sure to help you scoop up good new ideas.
The Internet era influences writing forms and styles. Since people have no time and desire to read and analyze long manuscripts today, most essayists go online and publish short stories to hold the attention of an audience. Some communicate ideas through social media or video, as it's the best way to reach Gen Z.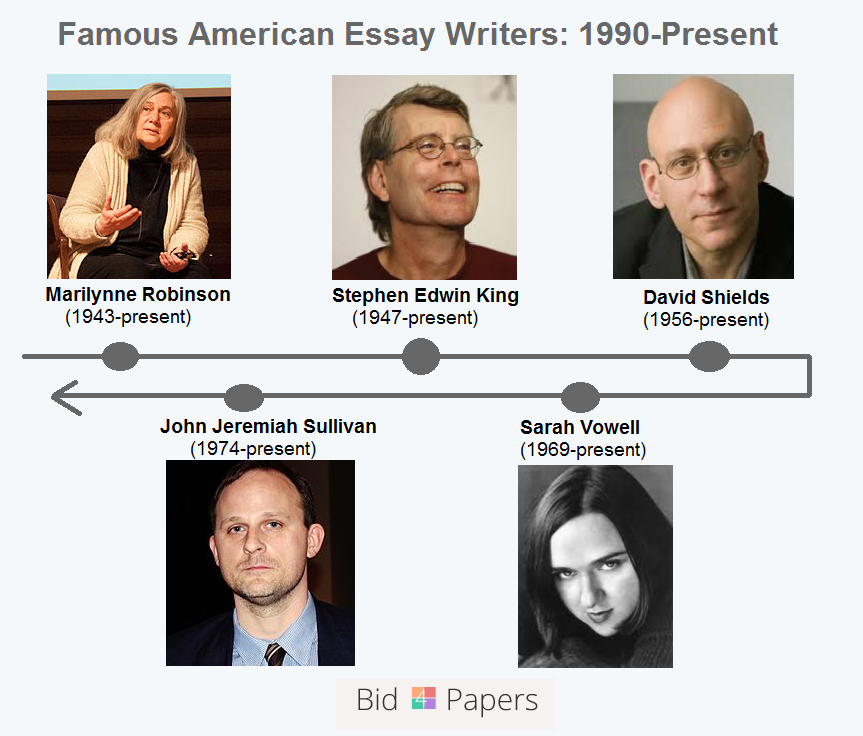 Who are the most famous essay writers now?
Marilynne Robinson (1943-present): When I Was a Child I Read Books
Stephen Edwin King (1947-present): Great Hookers I Have Known
David Shields (1956-present): Reality Hunger
Sarah Vowell (1969-present): The Partly Cloudy Patriot
John Jeremiah Sullivan (1974-present): Pulphead
(Here is the list of ten contemporary American essayists to read right now.)
The final words:
As you see, essay writing goes beyond college assignments. This literary form allows you to look back, rethink historical events and social heritage, understand the surrounding community better, and develop critical thinking.
Reading and analyzing the best works of famous essay writers, you will not only become higher-ed but also learn how to influence others with your words and writings. Try to use the best english essays as examples and you are sure to be successful!
Isn't it awesome?
Let Bid4Papers help you write your best essay today – become the writing influencer tomorrow!
Our Writing Guides
6 thoughts on " how these famous essay writers can make you awesome ".
I've figured out some interesting insights through your blog post. Another subject I would like to see here is the games designed specifically for preschool age kids. Focused on familiarization as opposed to memorization, they could makes children occupied without having the experience like they are studying. Any ideas? Maybe you could write a blog post in this topic?
Wow ! Thats worth a read. Thanks for writing it for us! Much appreciated
Good post! Don't you mind us linking to it at our website? Keep up the great writing.
Thank you, Roland!
Sure, feel free to share 🙂
Cheers, Lesley
That was so good, thanks for sharing!
Writing is one of the oldest professions. Since the dawn of time, great essay writers have been at work, with each epoch commemorating new names and their distinctive contributions to the advancement of a language.
Essayists promote critical thinking and freedom of expression to young people seeking change and self-development year after year. Their weapon is words, which have the power to change your perspective about writing in general and your writing responsibilities in particular.
Leave a Reply Cancel reply
Your email address will not be published. Required fields are marked *
Notify me of follow-up comments by email.
Notify me of new posts by email.
Craft and Criticism
Fiction and Poetry
News and Culture
Lit Hub Radio
Reading Lists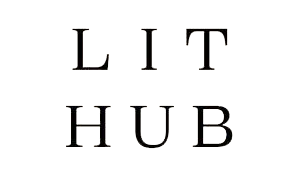 Literary Criticism
Craft and Advice
In Conversation
On Translation
Short Story
From the Novel
The Virtual Book Channel
Film and TV
Art and Photography
Bookstores and Libraries
Freeman's
Behind the Mic
Beyond the Page
The Cosmic Library
Emergence Magazine
Fiction/Non/Fiction
First Draft: A Dialogue on Writing
Just the Right Book
Literary Disco
The Literary Life with Mitchell Kaplan
The Maris Review
New Books Network
Otherppl with Brad Listi
So Many Damn Books
Tor Presents: Voyage Into Genre
Windham-Campbell Prizes Podcast
The Best of the Decade
Best Reviewed Books
BookMarks Daily Giveaway
The Daily Thrill
CrimeReads Daily Giveaway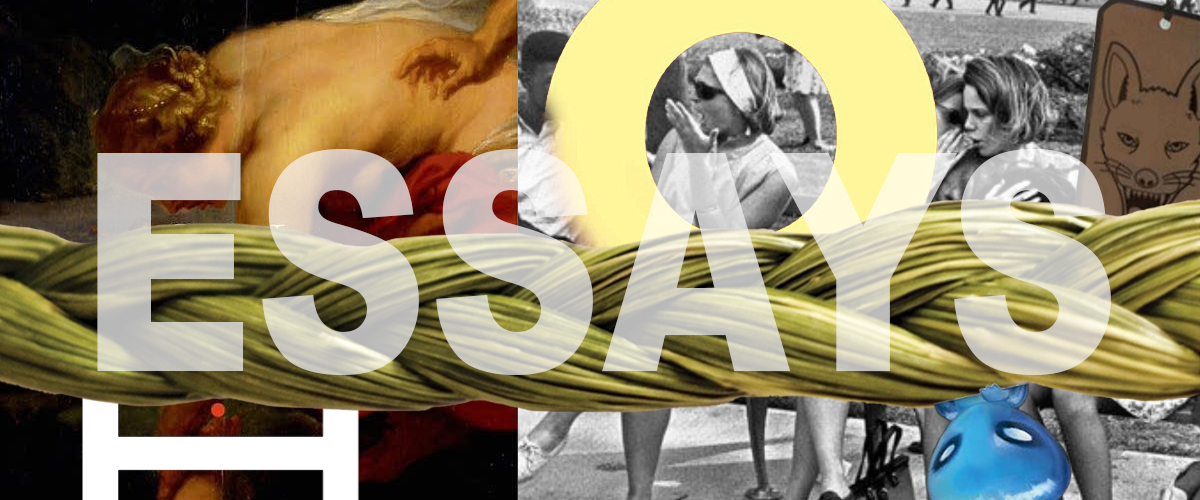 The 10 Best Essay Collections of the Decade
Ever tried. ever failed. no matter..
Friends, it's true: the end of the decade approaches. It's been a difficult, anxiety-provoking, morally compromised decade, but at least it's been populated by some damn fine literature. We'll take our silver linings where we can.
So, as is our hallowed duty as a literary and culture website—though with full awareness of the potentially fruitless and endlessly contestable nature of the task—in the coming weeks, we'll be taking a look at the best and most important (these being not always the same) books of the decade that was. We will do this, of course, by means of a variety of lists. We began with the best debut novels , the best short story collections , the best poetry collections , and the best memoirs of the decade , and we have now reached the fifth list in our series: the best essay collections published in English between 2010 and 2019.
The following books were chosen after much debate (and several rounds of voting) by the Literary Hub staff. Tears were spilled, feelings were hurt, books were re-read. And as you'll shortly see, we had a hard time choosing just ten—so we've also included a list of dissenting opinions, and an even longer list of also-rans. As ever, free to add any of your own favorites that we've missed in the comments below.
The Top Ten
Oliver sacks, the mind's eye (2010).
Toward the end of his life, maybe suspecting or sensing that it was coming to a close, Dr. Oliver Sacks tended to focus his efforts on sweeping intellectual projects like On the Move (a memoir), The River of Consciousness (a hybrid intellectual history), and Hallucinations (a book-length meditation on, what else, hallucinations). But in 2010, he gave us one more classic in the style that first made him famous, a form he revolutionized and brought into the contemporary literary canon: the medical case study as essay. In The Mind's Eye , Sacks focuses on vision, expanding the notion to embrace not only how we see the world, but also how we map that world onto our brains when our eyes are closed and we're communing with the deeper recesses of consciousness. Relaying histories of patients and public figures, as well as his own history of ocular cancer (the condition that would eventually spread and contribute to his death), Sacks uses vision as a lens through which to see all of what makes us human, what binds us together, and what keeps us painfully apart. The essays that make up this collection are quintessential Sacks: sensitive, searching, with an expertise that conveys scientific information and experimentation in terms we can not only comprehend, but which also expand how we see life carrying on around us. The case studies of "Stereo Sue," of the concert pianist Lillian Kalir, and of Howard, the mystery novelist who can no longer read, are highlights of the collection, but each essay is a kind of gem, mined and polished by one of the great storytellers of our era.  –Dwyer Murphy, CrimeReads Managing Editor
John Jeremiah Sullivan, Pulphead (2011)
The American essay was having a moment at the beginning of the decade, and Pulphead was smack in the middle. Without any hard data, I can tell you that this collection of John Jeremiah Sullivan's magazine features—published primarily in GQ , but also in The Paris Review , and Harper's —was the only full book of essays most of my literary friends had read since Slouching Towards Bethlehem , and probably one of the only full books of essays they had even heard of.
Well, we all picked a good one. Every essay in Pulphead is brilliant and entertaining, and illuminates some small corner of the American experience—even if it's just one house, with Sullivan and an aging writer inside ("Mr. Lytle" is in fact a standout in a collection with no filler; fittingly, it won a National Magazine Award and a Pushcart Prize). But what are they about? Oh, Axl Rose, Christian Rock festivals, living around the filming of One Tree Hill , the Tea Party movement, Michael Jackson, Bunny Wailer, the influence of animals, and by god, the Miz (of Real World/Road Rules Challenge fame).
But as Dan Kois has pointed out , what connects these essays, apart from their general tone and excellence, is "their author's essential curiosity about the world, his eye for the perfect detail, and his great good humor in revealing both his subjects' and his own foibles." They are also extremely well written, drawing much from fictional techniques and sentence craft, their literary pleasures so acute and remarkable that James Wood began his review of the collection in The New Yorker with a quiz: "Are the following sentences the beginnings of essays or of short stories?" (It was not a hard quiz, considering the context.)
It's hard not to feel, reading this collection, like someone reached into your brain, took out the half-baked stuff you talk about with your friends, researched it, lived it, and represented it to you smarter and better and more thoroughly than you ever could. So read it in awe if you must, but read it.  –Emily Temple, Senior Editor
Aleksandar Hemon, The Book of My Lives (2013)
Such is the sentence-level virtuosity of Aleksandar Hemon—the Bosnian-American writer, essayist, and critic—that throughout his career he has frequently been compared to the granddaddy of borrowed language prose stylists: Vladimir Nabokov. While it is, of course, objectively remarkable that anyone could write so beautifully in a language they learned in their twenties, what I admire most about Hemon's work is the way in which he infuses every essay and story and novel with both a deep humanity and a controlled (but never subdued) fury. He can also be damn funny. Hemon grew up in Sarajevo and left in 1992 to study in Chicago, where he almost immediately found himself stranded, forced to watch from afar as his beloved home city was subjected to a relentless four-year bombardment, the longest siege of a capital in the history of modern warfare. This extraordinary memoir-in-essays is many things: it's a love letter to both the family that raised him and the family he built in exile; it's a rich, joyous, and complex portrait of a place the 90s made synonymous with war and devastation; and it's an elegy for the wrenching loss of precious things. There's an essay about coming of age in Sarajevo and another about why he can't bring himself to leave Chicago. There are stories about relationships forged and maintained on the soccer pitch or over the chessboard, and stories about neighbors and mentors turned monstrous by ethnic prejudice. As a chorus they sing with insight, wry humor, and unimaginable sorrow. I am not exaggerating when I say that the collection's devastating final piece, "The Aquarium"—which details his infant daughter's brain tumor and the agonizing months which led up to her death—remains the most painful essay I have ever read.  –Dan Sheehan, Book Marks Editor
Robin Wall Kimmerer, Braiding Sweetgrass (2013)
Of every essay in my relentlessly earmarked copy of Braiding Sweetgrass , Dr. Robin Wall Kimmerer's gorgeously rendered argument for why and how we should keep going, there's one that especially hits home: her account of professor-turned-forester Franz Dolp. When Dolp, several decades ago, revisited the farm that he had once shared with his ex-wife, he found a scene of destruction: The farm's new owners had razed the land where he had tried to build a life. "I sat among the stumps and the swirling red dust and I cried," he wrote in his journal.
So many in my generation (and younger) feel this kind of helplessness–and considerable rage–at finding ourselves newly adult in a world where those in power seem determined to abandon or destroy everything that human bodies have always needed to survive: air, water, land. Asking any single book to speak to this helplessness feels unfair, somehow; yet, Braiding Sweetgrass does, by weaving descriptions of indigenous tradition with the environmental sciences in order to show what survival has looked like over the course of many millennia. Kimmerer's essays describe her personal experience as a Potawotami woman, plant ecologist, and teacher alongside stories of the many ways that humans have lived in relationship to other species. Whether describing Dolp's work–he left the stumps for a life of forest restoration on the Oregon coast–or the work of others in maple sugar harvesting, creating black ash baskets, or planting a Three Sisters garden of corn, beans, and squash, she brings hope. "In ripe ears and swelling fruit, they counsel us that all gifts are multiplied in relationship," she writes of the Three Sisters, which all sustain one another as they grow. "This is how the world keeps going."  –Corinne Segal, Senior Editor
Hilton Als, White Girls (2013)
In a world where we are so often reduced to one essential self, Hilton Als' breathtaking book of critical essays, White Girls , which meditates on the ways he and other subjects read, project and absorb parts of white femininity, is a radically liberating book. It's one of the only works of critical thinking that doesn't ask the reader, its author or anyone he writes about to stoop before the doorframe of complete legibility before entering. Something he also permitted the subjects and readers of his first book, the glorious book-length essay, The Women , a series of riffs and psychological portraits of Dorothy Dean, Owen Dodson, and the author's own mother, among others. One of the shifts of that book, uncommon at the time, was how it acknowledges the way we inhabit bodies made up of variously gendered influences. To read White Girls now is to experience the utter freedom of this gift and to marvel at Als' tremendous versatility and intelligence.
He is easily the most diversely talented American critic alive. He can write into genres like pop music and film where being part of an audience is a fantasy happening in the dark. He's also wired enough to know how the art world builds reputations on the nod of rich white patrons, a significant collision in a time when Jean-Michel Basquiat is America's most expensive modern artist. Als' swerving and always moving grip on performance means he's especially good on describing the effect of art which is volatile and unstable and built on the mingling of made-up concepts and the hard fact of their effect on behavior, such as race. Writing on Flannery O'Connor for instance he alone puts a finger on her "uneasy and unavoidable union between black and white, the sacred and the profane, the shit and the stars." From Eminem to Richard Pryor, André Leon Talley to Michael Jackson, Als enters the life and work of numerous artists here who turn the fascinations of race and with whiteness into fury and song and describes the complexity of their beauty like his life depended upon it. There are also brief memoirs here that will stop your heart. This is an essential work to understanding American culture.  –John Freeman, Executive Editor
Eula Biss, On Immunity (2014)
We move through the world as if we can protect ourselves from its myriad dangers, exercising what little agency we have in an effort to keep at bay those fears that gather at the edges of any given life: of loss, illness, disaster, death. It is these fears—amplified by the birth of her first child—that Eula Biss confronts in her essential 2014 essay collection, On Immunity . As any great essayist does, Biss moves outward in concentric circles from her own very private view of the world to reveal wider truths, discovering as she does a culture consumed by anxiety at the pervasive toxicity of contemporary life. As Biss interrogates this culture—of privilege, of whiteness—she interrogates herself, questioning the flimsy ways in which we arm ourselves with science or superstition against the impurities of daily existence.
Five years on from its publication, it is dismaying that On Immunity feels as urgent (and necessary) a defense of basic science as ever. Vaccination, we learn, is derived from vacca —for cow—after the 17th-century discovery that a small application of cowpox was often enough to inoculate against the scourge of smallpox, an etymological digression that belies modern conspiratorial fears of Big Pharma and its vaccination agenda. But Biss never scolds or belittles the fears of others, and in her generosity and openness pulls off a neat (and important) trick: insofar as we are of the very world we fear, she seems to be suggesting, we ourselves are impure, have always been so, permeable, vulnerable, yet so much stronger than we think.  –Jonny Diamond, Editor-in-Chief 
Rebecca Solnit, The Mother of All Questions (2016)
When Rebecca Solnit's essay, "Men Explain Things to Me," was published in 2008, it quickly became a cultural phenomenon unlike almost any other in recent memory, assigning language to a behavior that almost every woman has witnessed—mansplaining—and, in the course of identifying that behavior, spurring a movement, online and offline, to share the ways in which patriarchal arrogance has intersected all our lives. (It would also come to be the titular essay in her collection published in 2014.) The Mother of All Questions follows up on that work and takes it further in order to examine the nature of self-expression—who is afforded it and denied it, what institutions have been put in place to limit it, and what happens when it is employed by women. Solnit has a singular gift for describing and decoding the misogynistic dynamics that govern the world so universally that they can seem invisible and the gendered violence that is so common as to seem unremarkable; this naming is powerful, and it opens space for sharing the stories that shape our lives.
The Mother of All Questions, comprised of essays written between 2014 and 2016, in many ways armed us with some of the tools necessary to survive the gaslighting of the Trump years, in which many of us—and especially women—have continued to hear from those in power that the things we see and hear do not exist and never existed. Solnit also acknowledges that labels like "woman," and other gendered labels, are identities that are fluid in reality; in reviewing the book for The New Yorker , Moira Donegan suggested that, "One useful working definition of a woman might be 'someone who experiences misogyny.'" Whichever words we use, Solnit writes in the introduction to the book that "when words break through unspeakability, what was tolerated by a society sometimes becomes intolerable." This storytelling work has always been vital; it continues to be vital, and in this book, it is brilliantly done.  –Corinne Segal, Senior Editor
Valeria Luiselli, Tell Me How It Ends (2017)
The newly minted MacArthur fellow Valeria Luiselli's four-part (but really six-part) essay  Tell Me How It Ends: An Essay in Forty Questions  was inspired by her time spent volunteering at the federal immigration court in New York City, working as an interpreter for undocumented, unaccompanied migrant children who crossed the U.S.-Mexico border. Written concurrently with her novel  Lost Children Archive  (a fictional exploration of the same topic), Luiselli's essay offers a fascinating conceit, the fashioning of an argument from the questions on the government intake form given to these children to process their arrivals. (Aside from the fact that this essay is a heartbreaking masterpiece, this is such a  good  conceit—transforming a cold, reproducible administrative document into highly personal literature.) Luiselli interweaves a grounded discussion of the questionnaire with a narrative of the road trip Luiselli takes with her husband and family, across America, while they (both Mexican citizens) wait for their own Green Card applications to be processed. It is on this trip when Luiselli reflects on the thousands of migrant children mysteriously traveling across the border by themselves. But the real point of the essay is to actually delve into the real stories of some of these children, which are agonizing, as well as to gravely, clearly expose what literally happens, procedural, when they do arrive—from forms to courts, as they're swallowed by a bureaucratic vortex. Amid all of this, Luiselli also takes on more, exploring the larger contextual relationship between the United States of America and Mexico (as well as other countries in Central America, more broadly) as it has evolved to our current, adverse moment.  Tell Me How It Ends  is so small, but it is so passionate and vigorous: it desperately accomplishes in its less-than-100-pages-of-prose what centuries and miles and endless records of federal bureaucracy have never been able, and have never cared, to do: reverse the dehumanization of Latin American immigrants that occurs once they set foot in this country.  –Olivia Rutigliano, CrimeReads Editorial Fellow
Zadie Smith, Feel Free (2018)
In the essay "Meet Justin Bieber!" in Feel Free , Zadie Smith writes that her interest in Justin Bieber is not an interest in the interiority of the singer himself, but in "the idea of the love object". This essay—in which Smith imagines a meeting between Bieber and the late philosopher Martin Buber ("Bieber and Buber are alternative spellings of the same German surname," she explains in one of many winning footnotes. "Who am I to ignore these hints from the universe?"). Smith allows that this premise is a bit premise -y: "I know, I know." Still, the resulting essay is a very funny, very smart, and un-tricky exploration of individuality and true "meeting," with a dash of late capitalism thrown in for good measure. The melding of high and low culture is the bread and butter of pretty much every prestige publication on the internet these days (and certainly of the Twitter feeds of all "public intellectuals"), but the essays in Smith's collection don't feel familiar—perhaps because hers is, as we've long known, an uncommon skill. Though I believe Smith could probably write compellingly about anything, she chooses her subjects wisely. She writes with as much electricity about Brexit as the aforementioned Beliebers—and each essay is utterly engrossing. "She contains multitudes, but her point is we all do," writes Hermione Hoby in her review of the collection in The New Republic . "At the same time, we are, in our endless difference, nobody but ourselves."  –Jessie Gaynor, Social Media Editor
Tressie McMillan Cottom, Thick: And Other Essays (2019)
Tressie McMillan Cottom is an academic who has transcended the ivory tower to become the sort of public intellectual who can easily appear on radio or television talk shows to discuss race, gender, and capitalism. Her collection of essays reflects this duality, blending scholarly work with memoir to create a collection on the black female experience in postmodern America that's "intersectional analysis with a side of pop culture." The essays range from an analysis of sexual violence, to populist politics, to social media, but in centering her own experiences throughout, the collection becomes something unlike other pieces of criticism of contemporary culture. In explaining the title, she reflects on what an editor had said about her work: "I was too readable to be academic, too deep to be popular, too country black to be literary, and too naïve to show the rigor of my thinking in the complexity of my prose. I had wanted to create something meaningful that sounded not only like me, but like all of me. It was too thick." One of the most powerful essays in the book is "Dying to be Competent" which begins with her unpacking the idiocy of LinkedIn (and the myth of meritocracy) and ends with a description of her miscarriage, the mishandling of black woman's pain, and a condemnation of healthcare bureaucracy. A finalist for the 2019 National Book Award for Nonfiction, Thick confirms McMillan Cottom as one of our most fearless public intellectuals and one of the most vital.  –Emily Firetog, Deputy Editor
Dissenting Opinions
The following books were just barely nudged out of the top ten, but we (or at least one of us) couldn't let them pass without comment.
Elif Batuman, The Possessed (2010)
In The Possessed Elif Batuman indulges her love of Russian literature and the result is hilarious and remarkable. Each essay of the collection chronicles some adventure or other that she had while in graduate school for Comparative Literature and each is more unpredictable than the next. There's the time a "well-known 20th-centuryist" gave a graduate student the finger; and the time when Batuman ended up living in Samarkand, Uzbekistan, for a summer; and the time that she convinced herself Tolstoy was murdered and spent the length of the Tolstoy Conference in Yasnaya Polyana considering clues and motives. Rich in historic detail about Russian authors and literature and thoughtfully constructed, each essay is an amalgam of critical analysis, cultural criticism, and serious contemplation of big ideas like that of identity, intellectual legacy, and authorship. With wit and a serpentine-like shape to her narratives, Batuman adopts a form reminiscent of a Socratic discourse, setting up questions at the beginning of her essays and then following digressions that more or less entreat the reader to synthesize the answer for herself. The digressions are always amusing and arguably the backbone of the collection, relaying absurd anecdotes with foreign scholars or awkward, surreal encounters with Eastern European strangers. Central also to the collection are Batuman's intellectual asides where she entertains a theory—like the "problem of the person": the inability to ever wholly capture one's character—that ultimately layer the book's themes. "You are certainly my most entertaining student," a professor said to Batuman. But she is also curious and enthusiastic and reflective and so knowledgeable that she might even convince you (she has me!) that you too love Russian literature as much as she does. –Eleni Theodoropoulos, Editorial Fellow
Roxane Gay, Bad Feminist (2014)
Roxane Gay's now-classic essay collection is a book that will make you laugh, think, cry, and then wonder, how can cultural criticism be this fun? My favorite essays in the book include Gay's musings on competitive Scrabble, her stranded-in-academia dispatches, and her joyous film and television criticism, but given the breadth of topics Roxane Gay can discuss in an entertaining manner, there's something for everyone in this one. This book is accessible because feminism itself should be accessible – Roxane Gay is as likely to draw inspiration from YA novels, or middle-brow shows about friendship, as she is to introduce concepts from the academic world, and if there's anyone I trust to bridge the gap between high culture, low culture, and pop culture, it's the Goddess of Twitter. I used to host a book club dedicated to radical reads, and this was one of the first picks for the club; a week after the book club met, I spied a few of the attendees meeting in the café of the bookstore, and found out that they had bonded so much over discussing  Bad Feminist  that they couldn't wait for the next meeting of the book club to keep discussing politics and intersectionality, and that, in a nutshell, is the power of Roxane. –Molly Odintz, CrimeReads Associate Editor
Rivka Galchen, Little Labors (2016)
Generally, I find stories about the trials and tribulations of child-having to be of limited appeal—useful, maybe, insofar as they offer validation that other people have also endured the bizarre realities of living with a tiny human, but otherwise liable to drift into the musings of parents thrilled at the simple fact of their own fecundity, as if they were the first ones to figure the process out (or not). But Little Labors is not simply an essay collection about motherhood, perhaps because Galchen initially "didn't want to write about" her new baby—mostly, she writes, "because I had never been interested in babies, or mothers; in fact, those subjects had seemed perfectly not interesting to me." Like many new mothers, though, Galchen soon discovered her baby—which she refers to sometimes as "the puma"—to be a preoccupying thought, demanding to be written about. Galchen's interest isn't just in her own progeny, but in babies in literature ("Literature has more dogs than babies, and also more abortions"), The Pillow Book , the eleventh-century collection of musings by Sei Shōnagon, and writers who are mothers. There are sections that made me laugh out loud, like when Galchen continually finds herself in an elevator with a neighbor who never fails to remark on the puma's size. There are also deeper, darker musings, like the realization that the baby means "that it's not permissible to die. There are days when this does not feel good." It is a slim collection that I happened to read at the perfect time, and it remains one of my favorites of the decade. –Emily Firetog, Deputy Editor
Charlie Fox, This Young Monster (2017)
On social media as in his writing, British art critic Charlie Fox rejects lucidity for allusion and doesn't quite answer the Twitter textbox's persistent question: "What's happening?" These days, it's hard to tell.  This Young Monster  (2017), Fox's first book,was published a few months after Donald Trump's election, and at one point Fox takes a swipe at a man he judges "direct from a nightmare and just a repulsive fucking goon." Fox doesn't linger on politics, though, since most of the monsters he looks at "embody otherness and make it into art, ripping any conventional idea of beauty to shreds and replacing it with something weird and troubling of their own invention."
If clichés are loathed because they conform to what philosopher Georges Bataille called "the common measure," then monsters are rebellious non-sequiturs, comedic or horrific derailments from a classical ideal. Perverts in the most literal sense, monsters have gone astray from some "proper" course. The book's nine chapters, which are about a specific monster or type of monster, are full of callbacks to familiar and lesser-known media. Fox cites visual art, film, songs, and books with the screwy buoyancy of a savant. Take one of his essays, "Spook House," framed as a stage play with two principal characters, Klaus ("an intoxicated young skinhead vampire") and Hermione ("a teen sorceress with green skin and jet-black hair" who looks more like The Wicked Witch than her namesake). The chorus is a troupe of trick-or-treaters. Using the filmmaker Cameron Jamie as a starting point, the rest is free association on gothic decadence and Detroit and L.A. as cities of the dead. All the while, Klaus quotes from  Artforum ,  Dazed & Confused , and  Time Out. It's a technical feat that makes fictionalized dialogue a conveyor belt for cultural criticism.
In Fox's imagination, David Bowie and the Hydra coexist alongside Peter Pan, Dennis Hopper, and the maenads. Fox's book reaches for the monster's mask, not really to peel it off but to feel and smell the rubber schnoz, to know how it's made before making sure it's still snugly set. With a stylistic blend of arthouse suavity and B-movie chic,  This Young Monster considers how monsters in culture are made. Aren't the scariest things made in post-production? Isn't the creature just duplicity, like a looping choir or a dubbed scream? –Aaron Robertson, Assistant Editor
Elena Passarello, Animals Strike Curious Poses (2017)
Elena Passarello's collection of essays Animals Strike Curious Poses picks out infamous animals and grants them the voice, narrative, and history they deserve. Not only is a collection like this relevant during the sixth extinction but it is an ambitious historical and anthropological undertaking, which Passarello has tackled with thorough research and a playful tone that rather than compromise her subject, complicates and humanizes it. Passarello's intention is to investigate the role of animals across the span of human civilization and in doing so, to construct a timeline of humanity as told through people's interactions with said animals. "Of all the images that make our world, animal images are particularly buried inside us," Passarello writes in her first essay, to introduce us to the object of the book and also to the oldest of her chosen characters: Yuka, a 39,000-year-old mummified woolly mammoth discovered in the Siberian permafrost in 2010. It was an occasion so remarkable and so unfathomable given the span of human civilization that Passarello says of Yuka: "Since language is epically younger than both thought and experience, 'woolly mammoth' means, to a human brain, something more like time." The essay ends with a character placing a hand on a cave drawing of a woolly mammoth, accompanied by a phrase which encapsulates the author's vision for the book: "And he becomes the mammoth so he can envision the mammoth." In Passarello's hands the imagined boundaries between the animal, natural, and human world disintegrate and what emerges is a cohesive if baffling integrated history of life. With the accuracy and tenacity of a journalist and the spirit of a storyteller, Elena Passarello has assembled a modern bestiary worthy of contemplation and awe. –Eleni Theodoropoulos, Editorial Fellow
Esmé Weijun Wang, The Collected Schizophrenias (2019)
Esmé Weijun Wang's collection of essays is a kaleidoscopic look at mental health and the lives affected by the schizophrenias. Each essay takes on a different aspect of the topic, but you'll want to read them together for a holistic perspective. Esmé Weijun Wang generously begins The Collected Schizophrenias by acknowledging the stereotype, "Schizophrenia terrifies. It is the archetypal disorder of lunacy." From there, she walks us through the technical language, breaks down the Diagnostic and Statistical Manual ( DSM-5 )'s clinical definition. And then she gets very personal, telling us about how she came to her own diagnosis and the way it's touched her daily life (her relationships, her ideas about motherhood). Esmé Weijun Wang is uniquely situated to write about this topic. As a former lab researcher at Stanford, she turns a precise, analytical eye to her experience while simultaneously unfolding everything with great patience for her reader. Throughout, she brilliantly dissects the language around mental health. (On saying "a person living with bipolar disorder" instead of using "bipolar" as the sole subject: "…we are not our diseases. We are instead individuals with disorders and malfunctions. Our conditions lie over us like smallpox blankets; we are one thing and the illness is another.") She pinpoints the ways she arms herself against anticipated reactions to the schizophrenias: high fashion, having attended an Ivy League institution. In a particularly piercing essay, she traces mental illness back through her family tree. She also places her story within more mainstream cultural contexts, calling on groundbreaking exposés about the dangerous of institutionalization and depictions of mental illness in television and film (like the infamous Slender Man case, in which two young girls stab their best friend because an invented Internet figure told them to). At once intimate and far-reaching, The Collected Schizophrenias is an informative and important (and let's not forget artful) work. I've never read a collection quite so beautifully-written and laid-bare as this. –Katie Yee, Book Marks Assistant Editor
Ross Gay, The Book of Delights (2019)
When Ross Gay began writing what would become The Book of Delights, he envisioned it as a project of daily essays, each focused on a moment or point of delight in his day. This plan quickly disintegrated; on day four, he skipped his self-imposed assignment and decided to "in honor and love, delight in blowing it off." (Clearly, "blowing it off" is a relative term here, as he still produced the book.) Ross Gay is a generous teacher of how to live, and this moment of reveling in self-compassion is one lesson among many in The Book of Delights , which wanders from moments of connection with strangers to a shade of "red I don't think I actually have words for," a text from a friend reading "I love you breadfruit," and "the sun like a guiding hand on my back, saying everything is possible. Everything ."
Gay does not linger on any one subject for long, creating the sense that delight is a product not of extenuating circumstances, but of our attention; his attunement to the possibilities of a single day, and awareness of all the small moments that produce delight, are a model for life amid the warring factions of the attention economy. These small moments range from the physical–hugging a stranger, transplanting fig cuttings–to the spiritual and philosophical, giving the impression of sitting beside Gay in his garden as he thinks out loud in real time. It's a privilege to listen. –Corinne Segal, Senior Editor
Honorable Mentions
A selection of other books that we seriously considered for both lists—just to be extra about it (and because decisions are hard).
Terry Castle, The Professor and Other Writings (2010) · Joyce Carol Oates, In Rough Country (2010) · Geoff Dyer, Otherwise Known as the Human Condition (2011) · Christopher Hitchens, Arguably (2011) ·  Roberto Bolaño, tr. Natasha Wimmer, Between Parentheses (2011) · Dubravka Ugresic, tr. David Williams, Karaoke Culture (2011) · Tom Bissell, Magic Hours (2012)  · Kevin Young, The Grey Album (2012) · William H. Gass, Life Sentences: Literary Judgments and Accounts (2012) · Mary Ruefle, Madness, Rack, and Honey (2012) · Herta Müller, tr. Geoffrey Mulligan, Cristina and Her Double (2013) · Leslie Jamison, The Empathy Exams (2014)  · Meghan Daum, The Unspeakable (2014)  · Daphne Merkin, The Fame Lunches (2014)  · Charles D'Ambrosio, Loitering (2015) · Wendy Walters, Multiply/Divide (2015) · Colm Tóibín, On Elizabeth Bishop (2015) ·  Renee Gladman, Calamities (2016)  · Jesmyn Ward, ed. The Fire This Time (2016)  · Lindy West, Shrill (2016)  · Mary Oliver, Upstream (2016)  · Emily Witt, Future Sex (2016)  · Olivia Laing, The Lonely City (2016)  · Mark Greif, Against Everything (2016)  · Durga Chew-Bose, Too Much and Not the Mood (2017)  · Sarah Gerard, Sunshine State (2017)  · Jim Harrison, A Really Big Lunch (2017)  · J.M. Coetzee, Late Essays: 2006-2017 (2017) · Melissa Febos, Abandon Me (2017)  · Louise Glück, American Originality (2017)  · Joan Didion, South and West (2017)  · Tom McCarthy, Typewriters, Bombs, Jellyfish (2017)  · Hanif Abdurraqib, They Can't Kill Us Until they Kill Us (2017)  · Ta-Nehisi Coates, We Were Eight Years in Power (2017)  ·  Samantha Irby, We Are Never Meeting in Real Life (2017)  · Alexander Chee, How to Write an Autobiographical Novel (2018)  · Alice Bolin, Dead Girls (2018)  · Marilynne Robinson, What Are We Doing Here? (2018)  · Lorrie Moore, See What Can Be Done (2018)  · Maggie O'Farrell, I Am I Am I Am (2018)  · Ijeoma Oluo, So You Want to Talk About Race (2018)  · Rachel Cusk, Coventry (2019)  · Jia Tolentino, Trick Mirror (2019)  · Emily Bernard, Black is the Body (2019)  · Toni Morrison, The Source of Self-Regard (2019)  · Margaret Renkl, Late Migrations (2019)  ·  Rachel Munroe, Savage Appetites (2019)  · Robert A. Caro,  Working  (2019) · Arundhati Roy, My Seditious Heart (2019).

Emily Temple
Previous article, next article.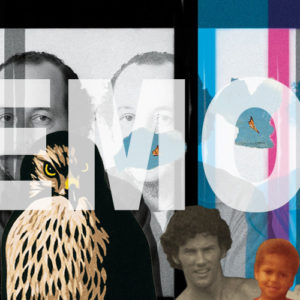 Literary Hub
Created by Grove Atlantic and Electric Literature
Sign Up For Our Newsletters
How to Pitch Lit Hub
Advertisers: Contact Us
Privacy Policy
English Literature Essay Writing Service
Even the most intelligent minds can find it hard to write an appealing essay due to the lack of experience and technical knowledge. At Research Prospect, we have specifically designed our essay writing service to help you achieve the grade you desire.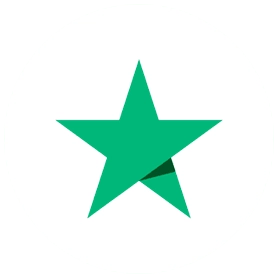 Calculate the price
Written to Standard
Plagiarism-free
Always on Time
Unrivalled Quality
Why Literature Essay is Important, and Why Might You Need It?
As a student, you're always on the lookout for knowledge, and one tool that can greatly enhance your academic journey is the literature essay. This super important part of academic research shows how well you know what's already been studied and proves that you can think hard about it, put it all together, and add something new to the mix. Are you prepared to unleash the full potential of the literature essay? Let's explore why it's extremely important and why you might require the expertise of a top-notch literature essay writing service in the UK.
Why is the Literature essay so crucial?
The literature essay is an essential component of any academic endeavour. It allows you to understand the historical background, find gaps in current research, and point out areas for future exploration. When you conduct a thorough literature essay, you comprehensively understand the existing theories, methodologies, and findings relevant to your research topic. It enables you to construct a sturdy base for your research, establish trustworthiness, and make a valuable contribution to the academic discourse within your area of expertise.
Why would you require the help of a professional?
To produce a top-notch literature essay, one must conduct thorough research, exercise discerning analysis, and possess exceptional writing abilities. Being a student and having to handle a bunch of academic and personal stuff, finding enough time and resources for this task can be pretty tough. This is where the UK's most exceptional literature essay writing service can become your irreplaceable ally. They are really good at writing systematic essays and know a lot about the Canadian academic style. They can assist you in creating a top-notch literature essay.
A literature essay that is done well is extremely important for achieving academic success. It demonstrates your grasp of current research and lays the foundation for your contributions to the field. Stop searching any longer if you're a student in the UK looking for the finest literature essay writing service. With their help, you can confidently explore the realm of scholarly research and take your academic journey to greater heights.
Consider the Following Reasons to Choose Our English Language Essay Writing Service!
If you need an excellent English essay prepared fast and reasonably, Research Prospect is the company to contact. We are confident that the British higher education community will appreciate our tailored service, which was designed with their specific needs in mind.
Authentic and Reliable Service
Engaging with our English Literature Essay Writing Service assures you receive well-researched and original content. Our team of professionals maintains a strict plagiarism-free policy, delivering only unique and authentic essays.
Expertise in English Literature
Our dedicated experts specialise in various areas of English literature, ensuring you receive the best English Literature Essay Writing Services. From classical works to modern narratives, our professionals are well-versed and knowledgeable.
Geared Towards UK Students
Being a leading English Literature Essay Writing Service in the UK, we comprehend the British academic system inside out. Our essays align perfectly with UK universities' guidelines and academic standards, making us an excellent choice for British students.
Convenient Online Platform
As an Online English Literature Essay Writing Service, we provide a user-friendly and intuitive interface, making the process of placing an order, communicating with writers, and receiving your completed essay seamless and stress-free.
Top-Tier Quality
Ranking as the Best Online English Literature Essay Writing Service, our focus is on producing top-tier essays that cater to specific academic requirements, ensuring high grades and academic success.
Personalised Approach
Each essay we deliver is tailored specifically to the individual's requirements. We understand that every student and every essay is unique, and we reflect this individuality in our work.
Time-Efficient
Our services are timely, catering to your deadlines. We understand the pressure students face and aim to relieve this stress by delivering our services in a timely manner.
Budget-Friendly
We believe that quality education assistance should be accessible to everyone. That's why we've structured our pricing to be budget-friendly, ensuring that every student can benefit from our services.
How to Order your English Literature Essay?
Submit order form.
Please provide a detailed description of the expectations for your essay in the space below. Once we have received your completed order form, along with all the necessary information and payment, we will proceed with processing your transaction.
Writer Start Working
Just clearly describe your requirements, and we will connect you with a highly skilled professional who can assist you. Our team of writers possesses vast expertise, ensuring that the essay you request meets and surpasses your expectations.
Download & Relax
We guarantee to provide you with all the necessary data and a customised essay on the specific branch of the English language you select by the date you indicate. We assure you that our penalties for late returns will keep rising consistently.
Our English Literature Essay Writing Service Features
Well-structured body paragraphs.
The body of an essay can be thought of as a succession of paragraphs. However, they all have a consistent format that you must adhere to in your paper. We guarantee that!
Captivating Topic Sentences
Our team makes sure the topic sentence perfectly expresses the main idea of every paragraph. Research Prospect writers are mastered in crafting appealing mini-hooks that attract the readers' attention.
Customized Approach
There is nothing as one-size-fits-all. We write customized English language essays that are created with your unique educational level and voice in mind.
In-depth Analysis
We carefully examine and analyze a piece of literature from different aspects. Our writers make sure that the assignment they produce is well-researched, free of errors, and meets all your requirements.
100% Reliable
We provide guaranteed plagiarism-free content. Once we complete your essay, it will neither be resold nor will any section of the essay be used again for any other client.
Timely Delivery
The report will be completed to your exact requirements even if your deadline is just a couple of days away. We guarantee that we will never miss a deadline, even by a minute.
Our English Language Essay Writing Service Samples
In search of ideas for that English language essay, you have to write? If so, you've landed in the correct place! You can find a variety of unique essays written by native English speakers and available for purchase here.
The impression left on the reader by an essay depends on how well it is constructed. Writing an essay in English is famously challenging because of the volume of reading and research that goes into it. Studying examples written by professionals is the best method to improve your own English essay writing skills.
Our English Language Essay Writers
The path to genuine empowerment begins with the pursuit of wisdom. Our highly regarded writers sit atop a great storehouse of knowledge and experience, and they are standing by impatiently awaiting your call so that they might bestow upon you the transforming power necessary to improve your academic status.
Our Writers
Trusted by over 1000,000 students
Thousands of students have used Essays UK academic support services to improve their grades. Why are you waiting?

Rachel Sims
I needed an estimate for editing my thesis, and they gave me both a reasonable fee and a reasonable amount of time. Amazingly, the same editor was accessible when I returned to finish editing the other half after I had already completed the first part of the editing process. Brilliant service.
View All Reviews
Harley bowen.
Your work has wowed us. My coworker and I are really pleased with the level of professionalism shown by this company. I don't understand how they can work so fast without sacrificing quality. You receive just what you pay for, which makes their rates fair. We appreciate Research Prospect's assistance.
Laura Henderson
I was unable to discover my modified thesis in my inbox, but the support team quickly directed me to its proper location in my account; overall, I am satisfied with the service. The friend who I recommended them to was equally impressed with the results.
FAQs About The English Literature Essay Writing Service
What makes research prospect better than other essay writing companies.
Research Prospect has a fastidious procedure surrounding every writing service we provide. We take an order, then our initial team reviews it in detail to plan out what is required to put it together and get it delivered in time. If we need more information about it, this is where we'll ask you. The next stage is where we select the best writer for you. This will, of course, be someone with experience in the area of your paper. The writer produces the work and submits it – not to you – to our quality control team. They check it for plagiarism and relevant content before it can be released.
You have a 14-day free amendment period. This is where you can request any changes you think might be necessary to further customise it.
How quickly can you complete my order?
We can put your essay together in a surprisingly short time. Our writers are used to tight deadlines, so don't worry. Orders with very short deadlines, such as same or next day, will, of course, involve further charges.
Do you guarantee plagiarism-free work?
All material written by our professionals goes through a strict series of plagiarism checks. This is a matter of policy to ensure that everything we release is original academic work.
Can I speak to the writer directly?
We think it's healthy to have you involved with the writing process, and this is why we have a channel of communication open between clients and writers. The more you are involved, the more it's yours. Once you have paid for the service, you can email the writer any useful details necessary. And you should be ready to check for queries the writer might have for you. Privacy and confidentiality concerns mean that we cannot put you in direct contact with the writer.
How can an English language essay writing service help improve my academic performance?
Our service provides expertly crafted essays that showcase your understanding of English language concepts, boosting your grades and demonstrating your proficiency in writing, critical analysis, and linguistic skills.
Does Research Prospect plagiarism-free provide the essays?
Absolutely! We understand the importance of originality, so our experienced writers diligently research and compose each essay from scratch, ensuring it is entirely unique and tailored to your specific requirements.
What sets Research Prospect apart from other English language essay writing services?
We stand out through our commitment to excellence. Our team of talented writers, extensive quality checks, timely delivery, and 24/7 customer support ensure a superior service that exceeds your expectations.
Can Research Prospect handle urgent English language essay requests?
Yes, we specialise in delivering high-quality essays within tight deadlines. Our skilled writers thrive under pressure and can produce exceptional essays, even on short notice, without compromising quality.
How does Research Prospect ensure confidentiality and privacy?
Your privacy is our top priority. We have strict security measures in place, including encrypted communication channels and confidential handling of personal information. Rest assured, your identity and usage of our service remain strictly confidential.
Importance Of English Language Essays in Academics
Having a professional English essay writer work on your paper can make a world of difference in how well you do in school.
English Literature Essay Writing Service: Enhance your academic success with our professional English literature essay writing service, designed specifically for British students pursuing higher education.
Excelling in English Literature: Our experienced writers possess deep knowledge and understanding of English literature, enabling them to deliver essays that showcase your critical thinking, analysis, and understanding of the subject.
Tailored to Your Requirements: We provide custom-written essays tailored to your specific guidelines and requirements, ensuring your unique perspective and ideas are incorporated into the content.
UK-based Service: As an English literature essay writing service in the UK, we have a firm grasp of the British academic system and standards. Our writers are familiar with the expectations and criteria set by UK universities, ensuring that your essay meets the highest standards.
Convenience of Online Service: With our online English literature essay writing service, you can access expert assistance from the comfort of your own home. Our user-friendly platform allows you to submit your requirements, communicate with your assigned writer, and receive timely updates on your essay's progress.
Best Online English Literature Essay Writing Service: We take pride in being recognised as the best online English literature essay writing service. Our commitment to excellence, timely delivery, original content, and affordable pricing sets us apart.
Academic Advantage: English language essays play a vital role in academic assessments. By submitting well-crafted essays, you demonstrate your ability to articulate ideas, analyse literary works, and effectively communicate your thoughts, enhancing your overall academic performance.
Explore Our Services
All Types and Subjects Covered
We have specialists in every academic subject who can handle all types of essays.
Ready to place an order?
Useful links, learning resources.

COMPANY DETAILS