The Study Blog :
5 examples of thesis statements about racism for your next paper.
By Evans Apr 28 2021
Racism is a hot topic worldwide. It is one of the topics that never lack an audience. As expected, racism is also one of the most loved topics by teachers and even students. Therefore, it is not a surprise to be told to write an essay or a research paper on racism. You need to come up with several things within an incredible paper on racism, the most important one being a thesis statement. The term thesis statement sends shivers down the spine of many students. Most do not understand its importance or how to come up with a good thesis statement. Lucky for you, you have come to the right place. Here, you will learn all about thesis statement and get to sample a few racist thesis statements.
Are tight deadlines, clashing assignments, and unclear tasks giving you sleepless nights?
Do not panic, hire a professional essay writer today.
Tips to writing a strong racism thesis statement
Keep it short.
A thesis statement is supposed to appear in the first paragraph of your essay. However, this does not mean that it should be the entire paragraph! A strong thesis statement should be one sentence (not an annoyingly long sentence), usually placed as the last sentence in the first paragraph.
Have a stand
A thesis statement should show what you aim to do with your paper. It should show that you are aware of what you are talking about. The thesis statement prepares the reader for what he or she is about to read. A wrong thesis statement will leave the reader of your paper unsure about your topic choice and your arguments.
Answer your research question
If you have been tasked with writing a research paper on why the Black Lives Matter movement has successfully dealt with racism, do not write a thesis statement giving the movement's history. Your thesis statement should respond to the research question, not any story you feel like telling. Additionally, the thesis statement is the summary of your sand and answer to the question at hand.
Express the main idea
A confused thesis statement expresses too many ideas while a strong, suitable one expresses the main idea. The thesis statement should tell the reader what your paper is all about. It should not leave the reader confused about whether you are talking about one thing or the other.
Earn Good Grades Without Breaking a Sweat
✔ We've helped over 1000 students earn better grades since 2017. ✔ 98% of our customers are happy with our service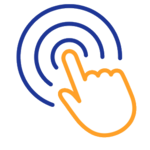 Thesis Statements About Racism Samples
Racism in workplace thesis statement examples.
Racism is so rampant in the workplace. Thousands face discrimination daily in their workplaces. While this is definitely bad news, it gives us more data to choose from when working on an essay or research paper on racism in the workplace. Here are a few examples of thesis statements about racism in the workplace:
1. Despite being in the The 21st century, racial discrimination is still rampant in the workplace. The efforts made by governments and world organizations have not helped to do away with this discrimination completely.
2. Even with the unity that comes with digitalism, colour remains the one aspect of life that has continually caused a rift in this life. A lot of efforts have turned futile in the war against racism. The workplace is no exception. It is infiltrated with racial ideologies that remain within man's scope despite the professionalism within the workplace.
3. Systemic racism is no new concept. It remains the favoured term with the tongues of many after food and rent. This is an indicator of how rooted the world is when it comes to the issue of racism. The now world has been configured to recognize racial differences and be blind to human similarity. Organizations have been established upon this social construct, and more often than it has led them into a ditch of failure. The loot that comes with racism is of great magnitude to bear.
Thesis statement about Racism in schools
Many academic institutions have been recognized for producing students who have passed with distinctions. Unfortunately, behind these overwhelming results lies a trail of many students who have suffered racism and have missed the honors board because of the color differences. Let's look at some of the examples of thesis statements on racism in schools:
1. Merit should be the S.I unit upon which humanity is graded. Unfortunately, this is not the case, especially in schools, for the new merit score is the person's color. Many have found their way to the honour's board not because of merit but because they of the same color affiliation as the teacher.
2. Enlightenment and civilization have found their way to the world through one important institution called schools. We owe that to it. Unfortunately, even with the height to which the world has reached civilization and enlightenment, one area has been left out and remains unaddressed- the world view of color. Despite the light and glamour, we see globally, one predominant view is called race. We continue to paint the world based on human color, even in schools.
3. Bullying falls among the vices that have dire consequences to the victim. One of the spheres to which bullying exists is the sphere of color and race within the context of schools. Many student's confidence and esteem have been shuttered only because they are black or white. Many have receded to depression because they feel unwanted in the schools. One of the prominent times within American History is the Jim Crow Era, where racial segregation in schools within North Carolina was rampant. We saw schools have a section for white students and a separate section for black students within this era. The prevailing flag was black and white, and racism was the order of the day.
Final Thought
Coming up with a thesis statement does not have to difficult. No, not at all. Evaluate the topic or question and express yourself through the thesis statement from your stance or the answer. Mastering this one key in writing exams or assignments is one of the keys to scaling up the ladder of lucrative grades. However, practice is a discipline that will see you become a pro in writing a prolific strong, and catchy thesis statement. Henceforth, regard yourself as a pro, regard yourself as the best in thesis statement writing. If you are still having trouble with coming up with an excellent thesis statement, do not beat yourself up because of it. Paper per hour has the best writers who can help you with all your racism thesis statement needs.
Popular services
The little secret why your friends are earning better grades.
Hire an Expert from our write my essay service and start earning good grades.
Can Someone Write My Paper for Me Online? Yes, We Can!
Research topics
Essay Topics
Popular articles
Six Proven ways to cheat Turnitin with Infographic
Understanding Philosophy of Nursing: Complete Guide With Examples
50+ Collection of the Most Controversial Argumentative Essay Topics
50+ Economics research Topics and Topic Ideas for dissertation
20+ Interesting Sociology research topics and Ideas for Your Next Project
RAISE YOUR HAND IF YOU ARE TIRED OF WRITING COLLEGE PAPERS!
Hire a professional academic writer today.
Each paper you order from us is of IMPECCABLE QUALITY and PLAGIARISM FREE
Use code PPH10 to get 10% discount. Terms and condition apply.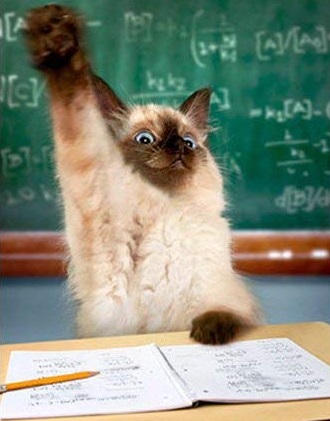 Ready to hire a professional essay writer?
Each paper you receive from us is plagiarism-free and will fetch you a good grade. We are proud to have helped 10,000+ students achieve their academic dreams. Enjoy our services by placing your order today.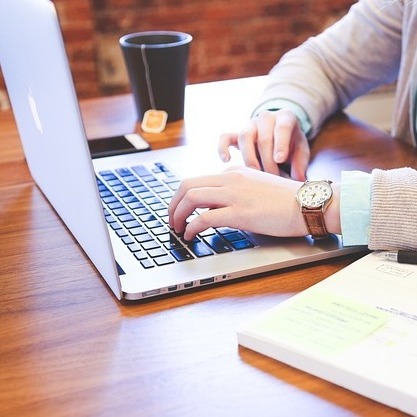 Write my paper
Do my assignment
Essay writing help
Research paper help
College homework help
Essay writing guide
College admission essay
Writing a research paper
Paper format for writing
Terms & conditions
Privacy Policy
Cookie Policy
Money-Back Guarantee
Our services

Copyright © 2017 Paper Per Hour. All rights reserved.
Need help on finding 3 thesis statement on racism in America or on something dealing with black lives matter PLEASE
New questions in english.
Can you help me write a thesis about racism?
Explanation:
Being a student, you'll have to tackle a couple of assignments within the course of your studies. Key among them is racism essays, projects which are quite popular among teachers and professors. While they may seem like easy tasks, with numerous sources and topics on the internet, such projects require a bit more care and attention.
Among many things, first, you will need to come up with a powerful racism thesis statement. It should help the reader understand the message in your essay from the onset. Now, we know that this is something which causes sleepless nights for most students. That's why we've put together a host of tips, guidelines and of course, examples of how to write a thesis statement about racism.
New questions in English