Preparing For Your Dissertation Defense
13 Key Questions To Expect In The Viva Voce
By: Derek Jansen (MBA) & David Phair (PhD) . Reviewed By: Dr Eunice Rautenbach | June 2021
Preparing for your dissertation or thesis defense (also called a "viva voce") is a formidable task . All your hard work over the years leads you to this one point, and you'll need to defend yourself against some of the most experienced researchers you've encountered so far.
It's natural to feel a little nervous.
In this post, we'll cover some of the most important questions you should be able to answer in your viva voce, whether it's for a Masters or PhD degree. Naturally, they might not arise in exactly the same form (some may not come up at all), but if you can answer these questions well, it means you're in a good position to tackle your oral defense.
Viva Voce Prep: 13 Essential Questions
What is your study about and why did you choose to research this in particular?
How did your research questions evolve during the research process?
How did you decide on which sources to include in your literature review?
How did you design your study and why did you take this approach?
How generalisable and valid are the findings?
What were the main shortcomings and limitations created by your research design?
How did your findings relate to the existing literature?
What were your key findings in relation to the research questions?
Were there any findings that surprised you?
What biases may exist in your research?
How can your findings be put into practice?
How has your research contributed to current thinking in the field?
If you could redo your research, how would you alter your approach?
#1: What is your study about and why did you choose to research this in particular?
This question, a classic party starter, is pretty straightforward.
What the dissertation or thesis committee is assessing here is your ability to clearly articulate your research aims, objectives and research questions in a concise manner. Concise is the keyword here – you need to clearly explain your research topic without rambling on for a half-hour. Don't feel the need to go into the weeds here – you'll have many opportunities to unpack the details later on.
In the second half of the question, they're looking for a brief explanation of the justification of your research. In other words, why was this particular set of research aims, objectives and questions worth addressing? To address this question well in your oral defense, you need to make it clear what gap existed within the research and why that gap was worth filling.
#2: How did your research questions evolve during the research process?
Good research generally follows a long and winding path . It's seldom a straight line (unless you got really lucky). What they're assessing here is your ability to follow that path and let the research process unfold.
Specifically, they'll want to hear about the impact that the literature review process had on you in terms of shaping the research aims, objectives and research questions . For example, you may have started with a certain set of aims, but then as you immersed yourself in the literature, you may have changed direction. Similarly, your initial fieldwork findings may have turned out some unexpected data that drove you to adjust or expand on your initial research questions.
Long story short – a good defense involves clearly describing your research journey , including all the twists and turns. Adjusting your direction based on findings in the literature or the fieldwork shows that you're responsive , which is essential for high-quality research.
#3: How did you decide on which sources to include in your literature review?
A comprehensive literature review is the foundation of any high-quality piece of research. With this question, your dissertation or thesis committee are trying to assess which quality criteria and approach you used to select the sources for your literature review.
Typically, good research draws on both the seminal work in the respective field and more recent sources . In other words, a combination of the older landmark studies and pivotal work, along with up-to-date sources that build on to those older studies. This combination ensures that the study has a rock-solid foundation but is not out of date.
So, make sure that your study draws on a mix of both the "classics" and new kids on the block, and take note of any major evolutions in the literature that you can use as an example when asked this question in your viva voce.
#4: How did you design your study and why did you take this approach?
This is a classic methodological question that you can almost certainly expect in some or other shape.
What they're looking for here is a clear articulation of the research design and methodology, as well as a strong justification of each choice . So, you need to be able to walk through each methodological choice and clearly explain both what you did and why you did it. The why is particularly important – you need to be able to justify each choice you made by clearly linking your design back to your research aims, objectives and research questions, while also taking into account practical constraints.
To ensure you cover every base, check out our research methodology vlog post , as well as our post covering the Research Onion .
#5: How generalizable and valid are the findings?
This question is aimed at specifically digging into your understanding of the sample and how that relates to the population, as well as potential validity issues in your methodology.
To answer question this well, you'll need to critically assess your sample and findings and consider if they truly apply to the entire population, as well as whether they assessed what they set out to. Note that there are two components here – generalizability and validity . Generalizability is about how well the sample represents the population. Validity is about how accurately you've measured what you intended to measure .
To ace this part of your dissertation defense, make sure that you're very familiar with the concepts of generalizability , validity and reliability , and how these apply to your research. Remember, you don't need to achieve perfection – you just need to be aware of the strengths and weaknesses of your research (and how the weaknesses could be improved upon).
Need a helping hand?
#6: What were the main shortcomings and limitations created by your research design?
This question picks up where the last one left off.
As I mentioned, it's perfectly natural that your research will have shortcomings and limitations as a result of your chosen design and methodology. No piece of research is flawless. Therefore, a good dissertation defense is not about arguing that your work is perfect, but rather it's about clearly articulating the strengths and weaknesses of your approach.
To address this question well, you need to think critically about all of the potential weaknesses your design may have, as well as potential responses to these (which could be adopted in future research) to ensure you're well prepared for this question. For a list of common methodological limitations, check out our video about research limitations here .
#7: How did your findings relate to the existing literature?
This common dissertation defense question links directly to your discussion chapter , where you would have presented and discussed the findings in relation to your literature review.
What your dissertation or thesis committee is assessing here is your ability to compare your study's findings to the findings of existing research . Specifically, you need to discuss which findings aligned with existing research and which findings did not. For those findings that contrasted against existing research, you should also explain what you believe to be the reasons for this.
As with many questions in a viva voce, it's both the what and the why that matter here. So, you need to think deeply about what the underlying reasons may be for both the similarities and differences between your findings and those of similar studies.
#8: What were your key findings in relation to the research questions?
This question is similar to the last one in that it too focuses on your research findings. However, here the focus is specifically on the findings that directly relate to your research questions (as opposed to findings in general).
So, a good way to prepare for this question is to step back and revisit your research questions . Ask yourself the following:
What exactly were you asking in those questions, and what did your research uncover concerning them?
Which questions were well answered by your study and which ones were lacking?
Why were they lacking and what more could be done to address this in future research?
Conquering this part dissertation defense requires that you focus squarely on the research questions. Your study will have provided many findings (hopefully!), and not all of these will link directly to the research questions. Therefore, you need to clear your mind of all of the fascinating side paths your study may have lead you down and regain a clear focus on the research questions .
#9: Were there any findings that surprised you?
This question is two-pronged.
First, you should discuss the surprising findings that were directly related to the original research questions . Going into your research, you likely had some expectations in terms of what you would find, so this is your opportunity to discuss the outcomes that emerged as contrary to what you initially expected. You'll also want to think about what the reasons for these contrasts may be.
Second, you should discuss the findings that weren't directly related to the research questions, but that emerged from the data set . You may have a few or you may have none – although generally there are a handful of interesting musings that you can glean from the data set. Again, make sure you can articulate why you find these interesting and what it means for future research in the area.
What the committee is looking for in this type of question is your ability to interpret the findings holistically and comprehensively , and to respond to unexpected data. So, take the time to zoom out and reflect on your findings thoroughly.
#10: What biases may exist in your research?
Biases… we all have them.
For this question, you'll need to think about potential biases in your research , in the data itself but also in your interpretation of the data. With this question, your committee is assessing whether you have considered your own potential biases and the biases inherent in your analysis approach (i.e. your methodology). So, think carefully about these research biases and be ready to explain how these may exist in your study.
In an oral defense, this question is often followed up with a question on how the biases were mitigated or could be mitigated in future research. So, give some thought not just to what biases may exist, but also the mitigation measures (in your own study and for future research).
#11: How can your findings be put into practice?
Another classic question in the typical viva voce.
With this question, your committee is assessing your ability to bring your findings back down to earth and demonstrate their practical value and application. Importantly, this question is not about the contribution to academia or the overall field of research (we'll get to that next) – it is specifically asking about how this newly created knowledge can be used in the real world.
Naturally, the actionability of your findings will vary depending on the nature of your research topic. Some studies will produce many action points and some won't. If you're researching marketing strategies within an industry, for example, you should be able to make some very specific recommendations for marketing practitioners in that industry.
To help you flesh out points for this question, look back at your original justification for the research (i.e. in your introduction and literature review chapters). What were the driving forces that led you to research your specific topic? That justification should help you identify ways in which your findings can be put into practice.
#12: How has your research contributed to current thinking in the field?
While the previous question was aimed at practical contribution, this question is aimed at theoretical contribution . In other words, what is the significance of your study within the current body of research? How does it fit into the existing research and what does it add to it?
This question is often asked by a field specialist and is used to assess whether you're able to place your findings into the research field to critically convey what your research contributed. This argument needs to be well justified – in other words, you can't just discuss what your research contributed, you need to also back each proposition up with a strong why .
To answer this question well, you need to humbly consider the quality and impact of your work and to be realistic in your response. You don't want to come across as arrogant ("my work is groundbreaking"), nor do you want to undersell the impact of your work. So, it's important to strike the right balance between realistic and pessimistic .
This question also opens the door to questions about potential future research . So, think about what future research opportunities your study has created and which of these you feel are of the highest priority.
#13: If you could redo your research, how would you alter your approach?
This question is often used to wrap up a viva voce as it brings the discussion full circle.
Here, your committee is again assessing your ability to clearly identify and articulate the limitations and shortcomings of your research, both in terms of research design and topic focus . Perhaps, in hindsight, it would have been better to use a different analysis method or data set. Perhaps the research questions should have leaned in a slightly different direction. And so on.
This question intends to assess whether you're able to look at your work critically , assess where the weaknesses are and make recommendations for the future. This question often sets apart those who did the research purely because it was required, from those that genuinely engaged with their research. So, don't hold back here – reflect on your entire research journey ask yourself how you'd do things differently if you were starting with a  blank canvas today.
Recap: The 13 Key Dissertation Defense Questions
To recap, here are the 13 questions you need to be ready for to ace your dissertation or thesis oral defense:
As I mentioned, this list of dissertation defense questions is certainly not exhaustive – don't assume that we've covered every possible question here. However, these questions are quite likely to come up in some shape or form in a typical dissertation or thesis defense, whether it's for a Master's degree, PhD or any other research degree. So, you should take the time to make sure you can answer them well.
If you need assistance preparing for your dissertation defense or viva voce, get in touch with us to discuss 1-on-1 coaching. We can critically review your research and identify potential issues and responses, as well as undertake a mock oral defense to prepare you for the pressures and stresses on the day.
Psst… there's more (for free)
This post is part of our dissertation mini-course, which covers everything you need to get started with your dissertation, thesis or research project. 
You Might Also Like:
12 Comments
Very interesting
Interesting. I appreciate!
Really appreciating
My field is International Trade
Interesting
This is a full course on defence. I was fabulously enlightened and I gained enough confidence for my upcoming Masters Defence.
There are many lessons to learn and the simplicity in presentationmakes thee reader say "YesI can"
This is so helping… it has Enlightened me on how to answer specific questions. I pray to make it through for my upcoming defense
Lovely to hear that 🙂
Really educative and beneficial
Interesting. On-point and elaborate. And comforting too! Thanks.
Thank you very much for the enlightening me, be blessed
Thankyou so much. I am planning to defend my thesis soon and I found this very useful
Very interesting and useful to all masters and PhD students
Submit a Comment Cancel reply
Your email address will not be published. Required fields are marked *
Save my name, email, and website in this browser for the next time I comment.
Amplifying The Voices Of PhD Students
Viva Question Repository
This is a repository of questions that were asked at Vivas of students, just like you.
Look up what questions you can expect in your Viva! Don't get caught off-guard.
(Pro tip: Want to sort by more than one heading? Hold shift and click the headings you want to sort by.)
Did you have your Viva already?
Be a lamb, use the form below to add some of the questions you had and help other Ph.D. students out! 🙂
Add your questions even if they're already in the list above because the more often a question pops up in the list above, the more PhD students will know which questions are more likely to be asked and which are not!
How To Us The Repository:
Use it to prepare for your Viva/Defense.
There are a bunch of various categories that you can search through.
You can use the search bar, or simply click on one of the category's headers to order the rows A-Z or Z-A. You can sort by more than one column by holding shift while clicking the desired headers.
There are bound to be duplicate questions in the Repository, which tells you a little about how likely that type of question is to come up.
All the best!
Share this:

PhD Viva Voces – A Complete Guide
Doing a PhD
A PhD viva involves defending your thesis in an oral examination with at least two examiners.
The aim of a PhD viva is to confirm that the work is your own , that you have a deep understanding of your project and, overall, that you are a competent researcher .
There are no standard durations, but they usually range from one to three hours, with most lasting approximately two hours .
There are six outcomes of a PhD viva: (1) pass without corrections (2) pass subject to minor corrections, (3) pass subject to major corrections, (4) downgrade to MPhil with no amendments, (5) downgrade to MPhil subject to amendments, (6) immediate fail.
Almost all students who sit their viva pass it, with the most common outcome being '(2) – pass subject to minor corrections'.
What Is a PhD Viva?
A viva voce , more commonly referred to as 'viva', is an oral examination conducted at the end of your PhD and is essentially the final hurdle on the path to a doctorate. It is the period in which a student's knowledge and work are evaluated by independent examiners.
In order to assess the student and their work around their research question, a viva sets out to determine:
you understand the ideas and theories that you have put forward,
you can answer questions about elements of your work that the examiners have questions about,
you understand the broader research in your field and how your work contributes to this,
you are aware of the limitations of your work and understand how it can be developed further,
your work makes an original contribution, is your own and has not been plagiarised.
Note: A viva is a compulsory procedure for all PhD students, with the only exception being when a PhD is obtained through publication as opposed to the conventional route of study.
Who Will Attend a Viva?
In the UK, at least two examiners must take part in all vivas. Although you could have more than two examiners, most will not in an attempt to facilitate a smoother questioning process.
One of the two examiners will be internal, i.e. from your university, and the other will be external, i.e. from another university. Regardless, both will be knowledgeable in your research field and have read your thesis beforehand.
In addition to your two examiners, two other people may be present. The first is a chairperson. This is an individual who will be responsible for monitoring the interview and for ensuring proper conduct is followed at all times. The need for an external chairperson will vary between universities, as one of the examiners can also take on this role. The second is your supervisor, whose attendance is decided upon by you in agreement with your examiners. If your supervisor attends, they are prohibited from asking questions or from influencing the outcome of the viva.
To avoid any misunderstandings, we have summarised the above in a table:
Note: In some countries, such as in the United States, a viva is known as a 'PhD defense' and is performed publicly in front of a panel or board of examiners and an open audience. In these situations, the student presents their work in the form of a lecture and then faces questions from the examiners and audience which almost acts as a critical appraisal.
How Long Does a Viva Last?
Since all universities have different guidelines , and since all PhDs are unique, there are no standard durations. Typically, however, the duration ranges from one to three hours, with most lasting approximately two hours.
Your examiners will also influence the duration of your viva as some will favour a lengthy discussion, while others may not. Usually, your university will consult your examiners in advance and notify you of the likely duration closer to the day of your viva.
What Happens During a Viva?
Regardless of the subject area, all PhD vivas follow the same examination process format as below.
Introductions
You will introduce yourselves to each other, with the internal examiner normally introducing the external examiner. If an external chairperson is present, they too are introduced; otherwise, this role will be assumed by one of the examiners.
Procedure Explained
After the introductions, the appointed chair will explain the viva process. Although it should already be known to everyone, it will be repeated to ensure the viva remains on track during the forthcoming discussion.
Warm-Up Questions
The examiners will then begin the questioning process. This usually starts with a few simple opening questions, such as asking you to summarise your PhD thesis and what motivated you to carry out the research project.
In-Depth Questions
The viva questions will then naturally increase in difficulty as the examiners go further into the details of your thesis. These may include questions such as "What was the most critical decision you made when determining your research methodology ?", "Do your findings agree with the current published work?" and "How do your findings impact existing theories or literature? ". In addition to asking open-ended questions, they will also ask specific questions about the methodology, results and analysis on which your thesis is based.
Closing the Viva
Once the examiners are satisfied that they have thoroughly evaluated your knowledge and thesis, they will invite you to ask any questions you may have, and then bring the oral examination to a close.
What Happens After the Viva?
Once your viva has officially ended, your examiners will ask you to leave the room so that they can discuss your performance. Once a mutual agreement has been reached, which can take anywhere from 10 minutes to an hour, you will be invited back inside and informed of your outcome.
PhD Viva Outcomes
There are six possible outcomes to a viva:
Immediate award of degree: A rare recommendation – congratulations, you are one of the few people who completely satisfied your examiners the first time around. You do not have to do anything further at this point.
Minor amendments required: The most common recommendation – you obtain a pass on the condition that you make a number of minor amendments to your thesis, such as clarifying certain points and correcting grammatical errors. The time you have to make these changes depends on the number of them, but is usually one to six months.
Major amendments required: A somewhat uncommon recommendation – you are requested to make major amendments to your thesis, ranging from further research to collecting more data or rewriting entire sections. Again, the time you have to complete this will depend on the number of changes required, but will usually be six months to one year. You will be awarded your degree once your amended thesis has been reviewed and accepted.
Immediate award of MPhil: An uncommon recommendation – your examiners believe your thesis does not meet the standard for a doctoral degree but meets the standard for an MPhil (Master of Philosophy), a lower Master's degree.
Amendments required for MPhil: A rare recommendation – your examiners believe your thesis does not meet the standard for a doctoral degree, but with several amendments will meet the standard for an MPhil.
Immediate fail: A very rare recommendation – you are given an immediate fail without the ability to resubmit and without entitlement to an MPhil.
Finding a PhD has never been this easy – search for a PhD by keyword, location or academic area of interest.
What Is the Pass Rate for Vivas?
Based on an  analysis of 26,076 PhD students  who took their viva exam between 2006 and 2017, the PhD viva pass rate in the UK is 96%; of those who passed, about 80% were required to make minor amendments to their thesis. The reason for this high pass rate is that supervisors will only put their students forward for a viva once they confidently believe they are ready for it. As a result, most candidates who sit a viva are already well-versed in their PhD topic before they even start preparing for the exam.
How Do I Arrange a Viva?
Your viva will be arranged either by the examiners or by the chairperson. The viva will be arranged at least one to two months after you have submitted your thesis and will arrange a viva date and venue that is suitable for all participants.
Can I Choose My Examiners?
At most universities, you and your supervisor will choose the internal and external examiners yourselves. This is because the examiners must have extensive knowledge of the thesis topic in order to be able to examine you and, as the author of the thesis in question, who else could better determine who they might be than you and your supervisor. The internal examiner is usually quite easy to find given they will be from your institution, but the external examiner may end up being your second or third preference depending on availability.
Can I Take Notes Into a Viva?
A viva is about testing your competence, not your memory. As such, you are allowed to take notes and other supporting material in with you. However, keep in mind that your examiners will not be overly impressed if you constantly have to refer to your notes to answer each question. Because of this, many students prefer to take an annotated copy of their thesis, with important points already highlighted and key chapters marked with post-it notes.
In addition to an annotated copy of a thesis, some students also take:
a list of questions they would like to ask the examiners,
notes that were created during their preparation,
a list of minor corrections they have already identified from their viva prep work.
How Do I Prepare for a PhD Viva?
There are several ways to prepare for a PhD viva, one of the most effective being a mock viva voce examination . This allows you to familiarise yourself with the type of viva questions you will be asked and identify any weak areas you need to improve. They also give you the opportunity to practise without the pressure, giving you more time to think about your answers which will help to make sure that you know your thesis inside out. However, a mock viva exam is just one of many methods available to you – some of the other viva preparation methods can be found on our " How to Prepare for a PhD Viva " page.
Browse PhDs Now
Join thousands of students.
Join thousands of other students and stay up to date with the latest PhD programmes, funding opportunities and advice.

Translators
Graphic Designers
Editing Services
Academic Editing Services
Admissions Editing Services
Admissions Essay Editing Services
AI Content Editing Services
APA Style Editing Services
Application Essay Editing Services
Book Editing Services
Business Editing Services
Capstone Paper Editing Services
Children's Book Editing Services
College Application Editing Services
College Essay Editing Services
Copy Editing Services
Developmental Editing Services
Dissertation Editing Services
eBook Editing Services
English Editing Services
Horror Story Editing Services
Legal Editing Services
Line Editing Services
Manuscript Editing Services
MLA Style Editing Services
Novel Editing Services
Paper Editing Services
Personal Statement Editing Services
Research Paper Editing Services
Résumé Editing Services
Scientific Editing Services
Short Story Editing Services
Statement of Purpose Editing Services
Substantive Editing Services
Thesis Editing Services
Proofreading
Proofreading Services
Admissions Essay Proofreading Services
Children's Book Proofreading Services
Legal Proofreading Services
Novel Proofreading Services
Personal Statement Proofreading Services
Research Proposal Proofreading Services
Statement of Purpose Proofreading Services
Translation
Graphic Design
Graphic Design Services
Dungeons & Dragons Design Services
Sticker Design Services
Writing Services

Please enter the email address you used for your account. Your sign in information will be sent to your email address after it has been verified.
Top 10 Ph.D. Viva Questions and How to Answer Them
Every doctoral candidate will complete the Ph.D. viva to defend a thesis and seek that coveted doctorate degree. You've worked hard throughout your academic career, and now you face this intimidating meeting! Before your viva, you might feel nervous, picturing yourself tap dancing as fast as you can in front of a firing squad. But your viva should feel more like a confident performance of your crowning research for an audience of adoring fans. Take a breath—you've done good work, and soon the committee will see that, too.
What is a Ph.D. viva? In this case, viva is short for viva voce, Latin for "living voice." The term refers to contexts in which responses to something are given out loud for people to hear, for example a real-time vote (all in favor, say "aye"!). In the academic context, the Ph.D. viva is a discussion between you (the Ph.D. candidate) and a panel of academic experts, during which you present your Ph.D. thesis. The panel of experts can include an internal and/or external examiner, your Ph.D. supervisor, and other people you can request to be in attendance, like your family members.
The examiner's main purpose is to determine that you've written your own thesis and ask you some probing questions about the work you've done. It's intended to be an open, frank conversation about your research, not an interrogation. Don't be afraid to challenge points your examiner makes if they don't align with what you've found in your study. Your expertise and passion about your work will demonstrate that you know your stuff and care deeply about it.
Of course, in order to think clearly and objectively about the subject you've been immersed in for months, you will need a healthy dose of confidence. To help you gain that confidence to make your viva a positive experience, preparation is key. Here are some prompts and questions you might be asked and how you can prepare beforehand to answer them.
1. Tell us about your study
Usually the first question is an opener and is asked with the goal of breaking the ice and getting you talking about your thesis. The items the panel presents to you will start broad and get more specific and involved as your viva progresses. Since you're here to talk about your project, give a good overview of who you are, your history in the field, and the process you followed in your study. You will have a lot of potential detail to provide, but since you won't know how much your panel is looking for, prepare synopses of different lengths: 1-minute, 3-minute, and 5-minute summaries.
2. What are your main research questions and why did you select them?
You'll very likely be prompted to talk about your research questions in detail, so be prepared to list the questions you set out to answer and the motivation behind selecting each one. Also, be prepared to discuss your aims, objectives, and hypotheses, just in case they ask about those as well.
3. What original contribution has your thesis made to this field of study?
Before you began your study, you probably looked at the gaps in the existing literature and decided on a research direction to fill those gaps. Now that you've finished your research, tell your panel what the world knows now as a result of your work. When future researchers delve into your subject matter, what will they cite you on?
4. Whose work has most influenced yours?
Because you went through the process of determining what your field of study still needs in terms of research and the kind of analysis that will contribute to it, you possess a pretty clear understanding of what has already been done. A lot of that knowledge comes from your academic journey leading up to the awarding of your doctorate, during which you've read a lot of papers and delved into the work that has been done before yours. Talk about the most influential works you've encountered. This can be a work that inspired you or papers that you felt were done poorly and motivated you to get it right. Bonus: The chair of the viva will be someone who knows a lot about your field, so take some time to get familiar with his or her work. Don't be a stalker, but be prepared to mention that you know what he or she has done. Not only will that demonstrate that you've prepared yourself for your presentation, but it will also show an interest in his or her life's work, which can't hurt. Don't spend too long on this, though—you're here primarily to talk about your work, not theirs.
5. What are the strengths and weaknesses of your thesis?
You certainly want to brag about your thesis and offer reasons why you and your work are great, so don't hold back about what went right. Start with the strengths; outline your main findings and give reasons why your study enabled you to uncover them. Then, while it might feel counterintuitive to point out the ways that your thesis isn't the greatest ever, a report about the weaknesses of your research shows a sense of self-awareness and humility that benefits your study in that it paves the way for future researchers and shows that you aren't blind to your own potential for growth. If you prepare your response to this question before your viva, you can craft your response to show that you have already thought about the ways you can address the weaknesses of your thesis.
6. What ethical considerations did you apply?
Most Ph.D. candidates encounter ethical issues during the course of their research, and the committee might want to know whether you took measures to ensure an ethical project. Did you follow any ethical protocols in gathering data? Did you provide informed consent to participants in your study? What are the ethical implications of your work?
7. Did your study go as expected? If you had to start the thesis again, what would you do differently?
Every researcher has at least some idea of what he or she might find upon performing a study. Many form research questions and perform the study to provide support for that expected outcome, but sometimes the research leads to a different result. Consider what your own expectations were before you began and the path your research process took, either in alignment with that expectation or not. Knowing what you know now, would you change anything about your research? Would you approach the process differently? Maybe you would forego a step or two knowing that it wasn't as consequential or helpful as you originally thought.
8. Now that you've completed your study, what did you enjoy about the process?
Ph.D. thesis examiners are looking for a candidate who is passionate about the work. Remember that they know exactly how stressful the process is, so avoid delving into the hardships you encountered. Instead, give a summary of the high points and the reasons you were excited to keep going. While you should keep the tone professional and avoid gushing, feel free to talk about your personal motivation for pursuing this study.
9. If funding was no object, how would you follow up on this project?
Every researcher faces limits regarding the scope of a study that prevent them from gathering as much data as they'd like. Time limits, budget caps, and lack of interest or willingness among study participants can all put a damper on the dreams a researcher has for an analysis. Money can solve most obstacles within an examination, so dream big—what could you make happen with an infinite budget? This is another question that reveals your passion for the subject.
10.What are your plans for the future?
Questions might not be limited to your thesis, so give some thought to where you will go from here. Describe your plans for your future research or professional pursuits; this gives the panel a sense of your passion for the work and sets you apart from a doctoral candidate who is just trying to check the boxes and get a diploma in hand.
The questions your panel asks you on the day of your viva will probably not be exactly the ones listed in this article, but these topics will almost certainly be covered during the discussion with your examiner. If you prepare responses to these questions and make sure you know your thesis inside and out, you will be much more ready to answer whatever the experts ask you. Equally important, planning out your responses will also help calm your nerves before this very important event, so give yourself the gift of preparation as you anticipate your Ph.D. viva. Good luck—you'll do great!
Header image by lightpoet .
Related Posts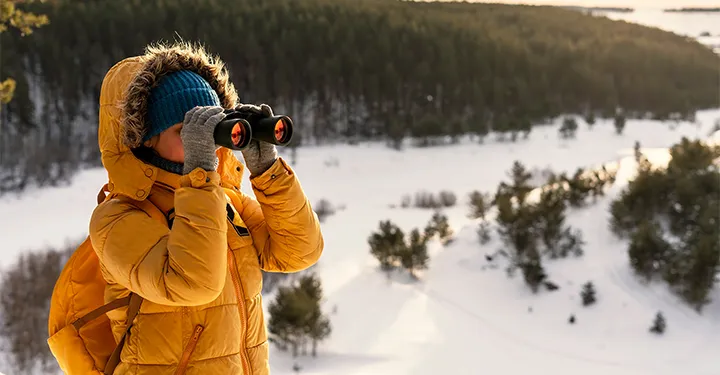 Elements of Research Design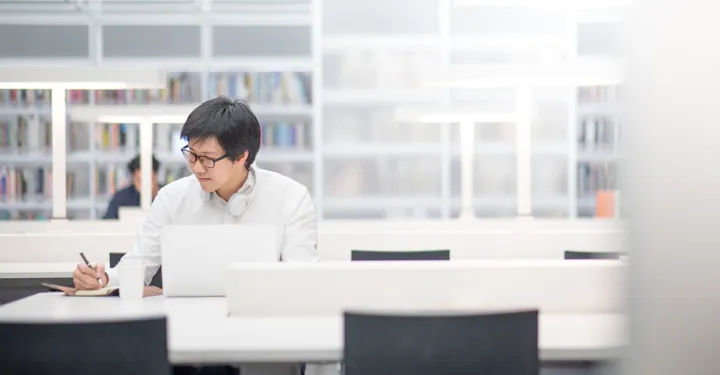 The Concluding Paragraph: How to End Your Essay
Academic Writing Advice
All Blog Posts
Writing Advice
Admissions Writing Advice
Book Writing Advice
Short Story Advice
Employment Writing Advice
Business Writing Advice
Web Content Advice
Article Writing Advice
Magazine Writing Advice
Grammar Advice
Dialect Advice
Editing Advice
Freelance Advice
Legal Writing Advice
Poetry Advice
Graphic Design Advice
Logo Design Advice
Translation Advice
Blog Reviews
Short Story Award Winners
Scholarship Winners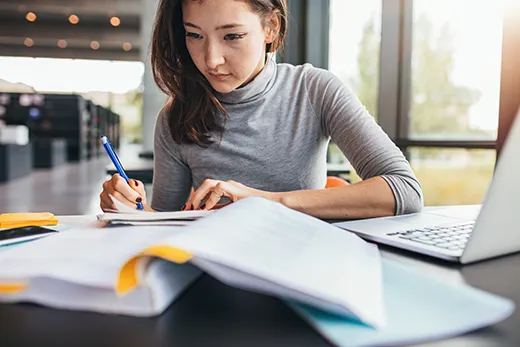 Need an academic editor before submitting your work?
Educational resources and simple solutions for your research journey
Proven strategies to help you deliver an impeccable PhD Viva Voce
Handing in your PhD thesis after months of hard work may well be the most gratifying moment in your doctoral journey. While you may be happy and relieved to have completed this important milestone, there is one last challenge to be met before you can earn your PhD degree – that of delivering an impactful PhD viva voce. The viva voce is an oral examination where doctoral candidates are invited to defend their PhD research. The objective of the viva is to establish your competence as a researcher and to confirm that the research thesis submitted is your own work 1
The format for the viva may differ based on the country or institution. Some countries, like the UK, have a private viva with a panel of at least two examiners, while others hold the PhD final viva in a public setting, with students having to present their research and answer questions from a panel of examiners and the audience. 2 
Having to defend your research in the presence of accomplished experts in your field can be very intimidating. In this article, we share proven strategies to help you prepare for and deliver an impeccable PhD viva voce.
Table of Contents
Tips to help you prepare for your PhD viva voce
Know what is expected of you: Check your institution's policies to understand how the PhD final viva will be structured. Specifically, ask about the number and role of the examiners, whether there will be an independent chair, and whether your supervisor will participate. You should also confirm the format of your PhD viva voce – public, private, or online. Some institutions also offer students training on or opportunities to practice your viva, which is something you shouldn't miss.
Learn more about the examiners: You will be presenting to senior academics with unique backgrounds and views, so it is important to learn more about their professional profiles and published work, especially if their research relates to your thesis. This will give you an idea of where they are coming from and the kind of questions they may ask.
Draw up a list of possible questions: It is always a good idea to try and anticipate the kinds of questions that may be asked of you. Most will be based on your thesis, so may seem easy but take time to practice vocalizing the answers. Some of the common topics for discussion are:
What is the main research question you hoped to address?
How do you think your thesis contributes to your field of research?
Would you change anything if you had to start your research again?
What, in your opinion, are the strengths and inadequacies of your thesis?
Why did you pursue a PhD and what are your plans for the future?
How would you proceed from here if research funds were not an issue?
Revisit and revise your thesis thoroughly: It is always a good idea to carry a copy of your thesis; ensure the pagination matches what the examiners have so that you can easily refer to it and call out critical results or data as you explain your research. Highlighting key text can help you answer questions more quickly and confidently. It is also important to have a good understanding of your field of study, including where your work fits in and how it can be used to develop future research.
Plan toward your PhD viva voce presentation: Once you get a date for your PhD final viva, plan backwards so you have enough time to review your work. Usually, a viva may take roughly two hours, so pace yourself, arrive well ahead of time and ensure that you are carrying everything you need for the day. If your PhD viva voce is online, make sure you have a strong internet connection and are seated in the right environment. Keeping a positive attitude, taking time to relax and ensuring you get enough sleep the day before the viva will help you stay alert.
Simple advice to keep in mind when delivering your PhD viva voce
Here are a few things to keep in mind during your oral examination.
Prepare for the icebreaker: The ice-breaker is a 5-10 minute introduction about you and your work. It helps set the tone for the rest of the viva, so do take time to think about how you can make it impactful.
Start strong and stay committed. Respond with precise, detailed answers that demonstrate your knowledge and thought process. Vague, non-committal answers could raise red flags for examiners and lead to negative reviews. Take time to understand the question and answer to the point. Be prepared to provide supporting data from your research if required.
Request clarity on ambiguous queries: Don't hesitate to ask for clarifications if you don't understand a question. Some questions can be tricky and require a deep understanding not just on your subject matter but also on interdisciplinary aspects related to your research. If you are unsure about the answer, be honest and admit it.
Express your opinions and ask questions: Think of the PhD viva voce as an open and honest dialog where you discuss your research, especially in the context of other work in the field. Feel free to ask questions or politely disagree if you do not agree with certain points. Use examples from your work to explain your views.
Avoid being overconfident, defensive, or long-winded: While it's important to know your research, it's just as important to know how to act during the PhD viva voce. Staying humble, listening carefully, and keeping an open-mind is always helpful.
Don't worry about long silences: During the PhD final viva you may find yourself worrying about periods of silence from the examiners. Rest assured, this does not mean that you are not doing well, so be patient and stay calm.
  References:
Higginbotham D. 5 tips for passing your PhD viva. Prospects, June 2022. Available at https://www.prospects.ac.uk/postgraduate-study/phd-study/5-tips-for-passing-your-phd-viva
Defending your doctoral thesis: the PhD viva. Vitae. Available at https://www.vitae.ac.uk/doing-research/doing-a-doctorate/completing-your-doctorate/your-viva
Related Posts
Errors in Research: 7 Common Mistakes to Avoid In Research Projects
How to Build a Personal Brand In Academia
5 tips for passing your PhD viva
Every Doctoral researcher is expected to defend their thesis through an oral test - so discover how to prepare for your PhD viva and ensure you make a good impression on the examiners
What is a PhD viva?
A viva voce is an oral test, which literally translated means 'with the living voice'. It's a focused discussion giving you the opportunity to present your PhD thesis and then defend it in front of a panel of academic experts.
1. Understand what's expected of you
Traditionally, your thesis would always be discussed in person, with the interview style viva exam overseen by at least two (internal and external) examiners. Afterwards, they would provide you with a joint written report detailing any corrections that need to be made.
However, following the coronavirus (COVID-19) pandemic, the online PhD viva has become more commonplace with this examination more likely to take place via Microsoft Teams, Skype or Zoom.
The virtual experience will still typically follow the same format, but you'll be briefed in advance about the arrangements and any technical aspects to bear in mind. You can prepare for an online PhD viva by reading our video interview tips .
The chair of the viva is usually the internal examiner, although it can be an independent person. If you and the examiners agree, your PhD supervisor can also be present.
The examiners' main objective is to ascertain that you've written your own thesis, so if you have and are ready to talk through how you completed it, there's no need to panic. You may even enjoy the viva voce test.
In addition to assessing your thesis, the examiners are also there to assist you in deciding how and where this research might be published.
There are various results between a 'pass' and 'fail' but it's very rare to slip up at this point of a PhD. Most Doctorate awards will be made upon the condition that a number of minor corrections are made, with re-submission requests far less common.
However, while the pass rate is high, the viva exam itself can still be intellectually demanding. This is because you'll be debating issues that are conceptually complex, so preparation is crucial to your success.
At the end of it, whatever the outcome, be prepared to take on board any advice, as the examiners are there to help you improve your argument or the presentation of your thesis.
2. Know your thesis inside out
While you can be sure this isn't a memory test - as you're fine bringing notes and a copy of your thesis with you to the PhD viva - it's still important to gain a good understanding of what you've written and be knowledge about your field of study.
You'll need to think carefully about where this original piece of work would be placed in the context of the wider body of research carried out in this field. Questions will surely be asked about this, as well as whether the project could possibly be developed further through any future research.
As you'll be explaining parts of the document to the examiners (who'll also have a digital or physical copy), make sure the pagination is the same in your version as the one they're looking at to avoid any issues regarding everybody being on the same page.
If you get stuck at any point during the viva exam, you can use looking at the thesis as an excuse to re-focus and gather your thoughts.
3. Anticipate the viva questions
The examiners will have prepared a series of questions for you to answer at the viva voce, but this is nothing to get too concerned about. The questions will all be based on your thesis - what it's about, what you did and what you found out - and why this matters, in relation to your field of study.
So when getting ready for the viva, consider the types of questions you're likely to be asked, including:
What original contribution has your thesis made to this field of study?
Explain the main research questions you were hoping to address.
What are the strengths and weaknesses of your thesis?
If you had to start the thesis again, what would you do differently?
If funding was no object, describe how you'd follow on from this project.
What are your plans for the future?
It can be helpful to practise your answers beforehand, ideally vocalising them by arranging a mock mini viva - although, as you aren't restricted in terms of referring to notes in the exam, you can leave room for spontaneity, and you don't need to learn it all off by heart. If your viva is being held online, you can ensure any technical issues are identified before the day by having a run through with your supervisor or a friend.
While it may sound simple, stick to answering the questions posed. It's really easy to go off on a tangent and this can open up other lines of enquiry from the examiners - possibly in areas you hadn't expected to be quizzed about.
On the other hand, it's completely fine to bring personality to your reasoning and use stories as a means of describing the learning process you've gone through and the techniques mastered over the last three or four years that have brought you to this point.
4. Learn about your examiners' own work
The senior and well-respected academics who'll be reading your thesis will have their own ideas on conducting PhD standard research. Therefore, it's worth taking a look online at their academic profiles to discover if there's any correlation with the research they've had published and your own work.
From this, you should be able to gain a better idea of their motivations, their possible views on your thesis and the kinds of questions they might wish to discuss after having read through it.
You should research up-to-date theories, read any recent papers on the subject and speak to others who've recently had their own viva exam. Think about how your work differentiates from the research carried out by others in your chosen field.
Prepare to provide any supporting evidence asked of you by the examiners - for example, they may request to see experimental data you mention once the exam is over.
It's also necessary to check the policies and practices in place at your university and be sure of what the roles of the examiners are and how the viva panel will be structured. In many cases, Doctoral students can choose the examiners conducting the PhD viva.
5. Plan towards the viva exam
From the moment you know the date of your viva voce, work backwards and plan the steps you'll need to take before the day itself. Allow enough time to assess and review your work so that as the day approaches, you can focus on the practicalities.
This encompasses everything from making sure you relax, eat and sleep well the day before to arranging transport so you get to the viva on time - if you're attending in person.
An online PhD viva will present its own challenges, so ensure your working space is presentable and you still make an effort in terms of what you'll be wearing.
It's always advisable to adhere to interview etiquette and go with something that's both smart and comfortable. By looking the part, this should get you in the right frame of mind to communicate in a professional manner.
In the build-up, avoid any situations that might make you feel stressed and instead try to adopt a positive attitude, one that results in a genuine eagerness to engage in a debate about the work you've been toiling over for a substantial period of time.
If you're travelling to the examination, be sure to check that you have everything you wish to take with you, including the thesis, plus any notes or other materials that will help support your claims.
The PhD viva can last between one and four hours - usually two - so it's necessary to pace yourself to get off to the best possible start.
Remember, the examiners aren't trying to trip you up - they want you to pass and are primarily there to hear you talk about your project. So, after the polite introductions they'll typically start with an icebreaker to put you at ease and help calm the nerves.
It's meant to be an open and honest conversation about your work, so feel free to politely disagree with the examiners, especially on areas you feel strongly about. Don't forget to use examples from your thesis to back up what you're saying, remembering to be clear and concise.
If you know your way around your thesis and can explain your thinking and way of working, this test shouldn't be a problem. And if you don't know the answer to a specific question - admit it, as it's better to concede your limitations in an area than ramble on and hope they don't notice you're struggling to come up with an explanation. No research is perfect, so it's important to appreciate this during the discussion - but don't be too overcritical about your work either, as that's not your job.
Finally, as the PhD viva can quickly move from a series of friendly questions to those that are more in-depth, take some time to think before answering. Don't worry about any periods of silence from the examiners, as this certainly isn't an indication that you're doing badly.
Find out more
Explore possible careers at your PhD, what next?
Consider getting an academic job .
How would you rate this page?
On a scale where 1 is dislike and 5 is like
Dislike 1 unhappy-very
Like 5 happy-very
Thank you for rating the page

Your Research. Your Life. Your Story.
A magnetic community of researchers bound by their stories
Share your story
Every researcher has a story. What's yours?
PhD viva voce: It's finally done!
Researchers and Their Stories
It's now three days after my viva and I've almost managed to mentally process the outcome.  I passed,  with no corrections.
If you're not familiar with how the doctoral examination process works, at least here in the UK, here's a quick summary: An internal and external examiner are appointed; experienced academics who ideally work in the field in which your research is located, one from your own institution and a second from another university. They are invited to examine your thesis, but they are not paid and there is no obligation. You submit your thesis and a copy is sent to each of them to review. On the cover of the thesis, it is common to find a statement declaring that 'This thesis is in partial fulfilment of the requirements for the degree of Doctor of Philosophy', or something similar. The other main 'requirement' in the UK, and some though not all HE systems, is an oral exam or viva voce. A date for the viva is set, often between four and six weeks after the submission of the thesis; that was the case for me. I outlined in  previous posts some of the preparation I undertook, but in short it involved re-reading my thesis in different ways, using the internet to source typical (general) questions that are often asked, and preparing my responses to them.
So, on to the viva day itself. The exam was scheduled for 14:15 on the afternoon of 13 th December in a meeting room of Sheffield Hallam University, Institute of Education. I got up around 6:30 as normal, had breakfast, and briefly skimmed my Twitter timeline. I then prepped four dips and a salsa for our running club Christmas bash which was in the evening (we all contribute a little something to the meal). Spending time with friends would be a good way to close the day, whatever the outcome. I then caught the bus to the uni, read a couple of sections of my thesis during the one-hour journey, and when I arrived, I did the usual admin-email-type stuff. Around midday, I met my supervisor for a much-needed pep talk. I really, really hate formal interview-style scenarios; I feel I'm not confident, don't process information rapidly, and am far from fluent and coherent. Yes, I was nervous, but not a complete gibbering wreck, and was just desperately keen to do my thesis justice. I have to say how good a job my supervisor did in assuaging my fears and offering suggestions which addressed my concerns. In the remaining time I had to myself, I once more reviewed my responses to what I thought might be typical opening questions, then walked across to the other building with the thesis, folder of notes, tablet with gallery of visualisations, notebook, pen and a spare pen in hand.
At 14:20, I was invited into the exam room by the exam convenor (another academic whose role was to ensure the exam was conducted according to the University's code of conduct), where I met my examiners. I knew both; one I have worked with on other research projects, and the other I met at a conference – both for whom I have the greatest respect. One of my supervisors was also present, but out of my line of sight and obliged to take no part in the exam. I shook hands with my examiners, thanked them for reading my thesis and agreeing to examine me, then after being introduced to the format by the convenor, things were quickly under way.
The examiners both said how interesting they found my thesis (that's common and intended to settle the candidate), but the first proper question was way off what I expected. I'd anticipated what most advice suggests will be a gentle introduction – 'tell us about your thesis' or 'what inspired you to undertake this study?' But there was none of that. Pointing out that I'd proposed a rather different methodological approach, they were keen to get stuck into that straight away. Rather than feeling unsettled, I actually felt somewhat relieved to get straight into the nitty-gritty. After all, flanography was always going to be a big deal and I knew we'd be talking at length about it, so as they say, 'bring it on.'
I didn't make an accurate record of the questions which followed and was more keen to pay attention and just capture enough to help my answers stay on track, so I can't provide any insights that might help those of you looking for typical questions. What I can say though is that there were no 'typical' questions in my viva. Every single one was specifically directed to an aspect of my study, and the main areas we covered were, in no particular order: my approach; my  conceptualisations  (spent quite a bit of time on that, especially whether it departed from the 'messy' thread I'd advocated throughout the rest of the thesis); how  I articulated the literatures  and how socio-material thinking informed that; the  third Gathering  and whether addressing the 'personal' aspects could be rationalised within a socio-material approach; my 'travelling companions'— assemblage, multiplicity and fluidity, and why those in particular; the rationale behind 'publishing' interviews, tweets, etc.; and the path through which my analysis led to the Gatherings being presented in the way I did. After drawing the proceedings gently to a close, the convenor asked my supervisor and me to withdraw whilst the panel discussed the outcome. I have to say how friendly, sensitive, and respectful my examiners were, and how genuinely interested they appeared to be in what I had to say. The time just flew.
I didn't keep my eye on the time at all, nor even checked a clock when I came out, but I guess it was about an hour and three quarters. After about fifteen more minutes waiting, and joined also by one of my other doctoral supervisors, we were invited back in for the verdict. It is rare for a thesis to fail, provided the candidate and supervisors have done their jobs, but there are  a number of possible outcomes . If the thesis is strong and the candidate successfully addresses any queries or concerns the examiners have, then they may award a pass with no corrections. If there are some small issues which need addressing, then the award could be pass, subject to minor amendments the examiners identify. These can usually be dealt with fairly quickly. Then the thesis is resubmitted for the internal examiner to approve and the award to be signed off. Sometimes a thesis might pass subject to more significant amendments, like a chapter to be rewritten or for structural issues to be addressed. This time the candidate is given a few months in which to complete those corrections before resubmission. Although I was happy with the thesis I'd produced and felt I'd done reasonably well in the viva (much better than I'd expected!), being awarded 'pass with no corrections' was much more than I could have hoped for.
I vaguely remember the examiners being rather complimentary about the thesis and the way that I'd reassured them about some sections on which they sought clarification. Had they asked me to correct those things by being clearer, I would have had no problem, but as they remarked a couple of times, it was  my  thesis and  my  choice about how to express my ideas (although I assume it had to be sufficiently robust to stand alone without those clarifications if necessary). But I think my mind began to either swirl in an unfocused way, or having the job done, go into standby. I have only rather fuzzy memories of the time after the outcome was declared.
Having thanked the panel and exchanged pleasantries, I and my supervisors withdrew to another room, where we exchanged our appreciation of each other's efforts. I know how I valued their guidance during my studies and in writing the thesis, but I was gratified too by how they seemed to have appreciated my approach to doctoral research, the effort I'd put into the thesis, and how well I'd acquitted myself in the viva. No one was more surprised than me!
I'm not sure of the protocol regarding naming examiners, so I'll refrain from doing that, but I am grateful for their inquisitive, generous, and thoughtful approach in the exam. I would also like to publicly thank my supervisory team for all their guidance and support (and humour!) over the past three years, and in getting me over the finishing line.
Professor  Mark Boylan , Professor  Guy Merchant , and Dr.  Emily Perry .
One small benefit from passing with no corrections is that I'm at liberty to assume the title 'Doctor' straight away, at least informally. The award has first to be confirmed by the University Vice-chancellor—a formality provided there has been no misconduct—then, if I wish, I can get my driving license, bank card, etc. updated to reflect my new title. And I think I  do  wish it.
Dr. Ian Guest ( @IaninSheffield ) is a Research Assistant, Sheffield Hallam University, UK. This story was published on December 16, 2018, on Dr. Guest's blog Marginal Notes (available here ), and has been republished here with his permission.
Be the first to clap
for this article
Published on: Jun 28, 2019
Researcher Stories
Stories of Success
You're looking to give wings to your academic career and publication journey. We like that!
Why don't we give you complete access! Create a free account and get unlimited access to all resources & a vibrant researcher community.
One click sign-in with your social accounts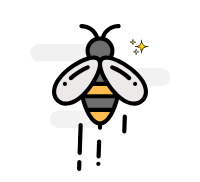 Sign up via email
1536 visitors saw this today and 1210 signed up.
Related Reading
I failed my dissertation defense. But I am not a failure.
Mental health in academia: The need to be thick-skinned
A PhD is like a full-time job
PhD viva voce: It's finally done! 8 min read
I've just submitted my thesis. What now? 6 min read
My PhD viva story 11 min read
I felt jet lagged after my PhD viva 7 min read
My viva was like a vortex of academic inquiry! 7 min read
Trending Searches
Statement of the problem
Background of study
Scope of the study
Types of qualitative research
Rationale of the study
Concept paper
Literature review
Introduction in research
Under "Editor Evaluation"
Ethics in research
Recent Searches
Review paper
Responding to reviewer comments
Predatory publishers
Scope and delimitations
Open access
Plagiarism in research
Journal selection tips
Editor assigned
Types of articles
"Reject and Resubmit" status
Decision in process
Conflict of interest
How to Ace Your PhD Viva Voce
It is your Ph.D. viva voce! Years of your research work has to be presented in a short duration. Are you in a dilemma, how to go about it? It is a nerve-racking experience to present your research work leading to the award of the doctoral degree. Giving a perfect presentation is essential. Every step needs to be meticulously done from preparing your powerpoint presentation to the delivery of your work. We offer you straightforward and practical tips to overcome fear and deliver an excellent presentation in the infographic given below
Rate this article Cancel Reply
Your email address will not be published.
Enago Academy's Most Popular
8 Effective Strategies to Write Argumentative Essays
In a bustling university town, there lived a student named Alex. Popular for creativity and…
Disclosing the Use of Generative AI: Best practices for authors in manuscript preparation
The rapid proliferation of generative and other AI-based tools in research writing has ignited an…
Setting Rationale in Research: Cracking the code for excelling at research
Knowledge and curiosity lays the foundation of scientific progress. The quest for knowledge has always…
How to Design Effective Research Questionnaires for Robust Findings
As a staple in data collection, questionnaires help uncover robust and reliable findings that can…
Career Corner
PhDs & Postdocs
Trending Now
Intersectionality in Academia: Dealing with diverse perspectives
What Is Intersectionality in Academia? Intersectionality in academia refers to the recognition and study of…
International Conference Presentation Guide: The ultimate do's and don'ts
Digital Learning and Its Benefits to Researchers
5 Important Tips When Moving to an Industry Career
Importance of Editing and Proofreading in Academic Writing
Sign-up to read more
Subscribe for free to get unrestricted access to all our resources on research writing and academic publishing including:
2000+ blog articles
50+ Webinars
10+ Expert podcasts
50+ Infographics
10+ Checklists
Research Guides
We hate spam too. We promise to protect your privacy and never spam you.
I am looking for Editing/ Proofreading services for my manuscript Tentative date of next journal submission:
What support would you need for successful conference participation?
Skip to content. | Skip to navigation
Personal tools
https://www.vitae.ac.uk/doing-research/doing-a-doctorate/completing-your-doctorate/your-viva/your-phd-viva
This page has been reproduced from the Vitae website (www.vitae.ac.uk). Vitae is dedicated to realising the potential of researchers through transforming their professional and career development.
Consultancy
Vitae members' area
Defending your doctoral thesis: the PhD viva
Format for defending a doctoral thesis.
Every institution will have specific regulations for the thesis defence. In some countries or institutions, the convention is for thesis defences to be public events where you will give a lecture explaining your research, followed by a discussion with a panel of examiners (opponents). Both your examiners and the audience are able to ask questions.
In other countries, including the UK, the oral examination is usually conducted behind closed doors by at least two examiners, usually with at least one being from another institution (external examiner) and an expert in your topic of research. In the UK the supervisor does not participate in the viva, but may be allowed to observe. Sometimes someone from your own institution is appointed as an independent chair. Although it is now becoming more common for the candidate to have an opportunity to give a public lecture in UK institutions, this does not form part of the examination and may or may not be attended by the examiners.
Viva preparation
Take the preparation for your viva seriously and devote a substantial amount of time to it. The viva preparation checklist may be useful to help you prepare.
Your institution may offer courses on viva preparation and there may be opportunities to organise a practice viva. Take advantage of these opportunities: they can be extremely valuable experiences.
Things you may wish to take with you
your thesis – mildly annotated if you wish
a list of questions that you might be asked and your planned responses
any questions that you want to ask your examiners
additional notes which you have made during your revision
list of minor corrections that you have come across during your revision.
During the viva
Your study will have strengths and weaknesses: it is essential that you are prepared to discuss both. You could think of any weaknesses as an opportunity to demonstrate your skill at critical appraisal. Examiners will seek to find and discuss weaknesses in all theses. Do not interpret criticism as indication of a possible negative outcome.
Examiners have different personalities, styles and levels of experience. Sometimes a candidate may feel that a challenge is made in a confrontational way. Experienced, effective examiners will not be inappropriately confrontational, but some will. Do not take offence. A relaxed, thoughtful, and non-confrontational response from you will help re-balance the discussion. Having an independent chair can help maintain a constructive environment.
Useful tips for during your viva:
Ask for clarification of ambiguous questions or ask for the question to be repeated if necessary
Take time to think before answering
Be prepared to ask questions and enter into a dialogue with your examiners
Be prepared to discuss your research in context of other work done in your field
Be ready to admit if you don't know the answer to a question
Be prepared to express opinions of your own
You are not expected to have perfect recall of your thesis and everything that you have read and done. If you get flustered, or need to refer to notes your examiners will understand. They have been in your situation themselves!
After your viva
There are several possible outcomes   of a thesis defence. Most commonly, your examiners will recommend to your institution that you are awarded your degree subject to minor corrections, although in some instances they might ask for more substantial work.
Bookmark & Share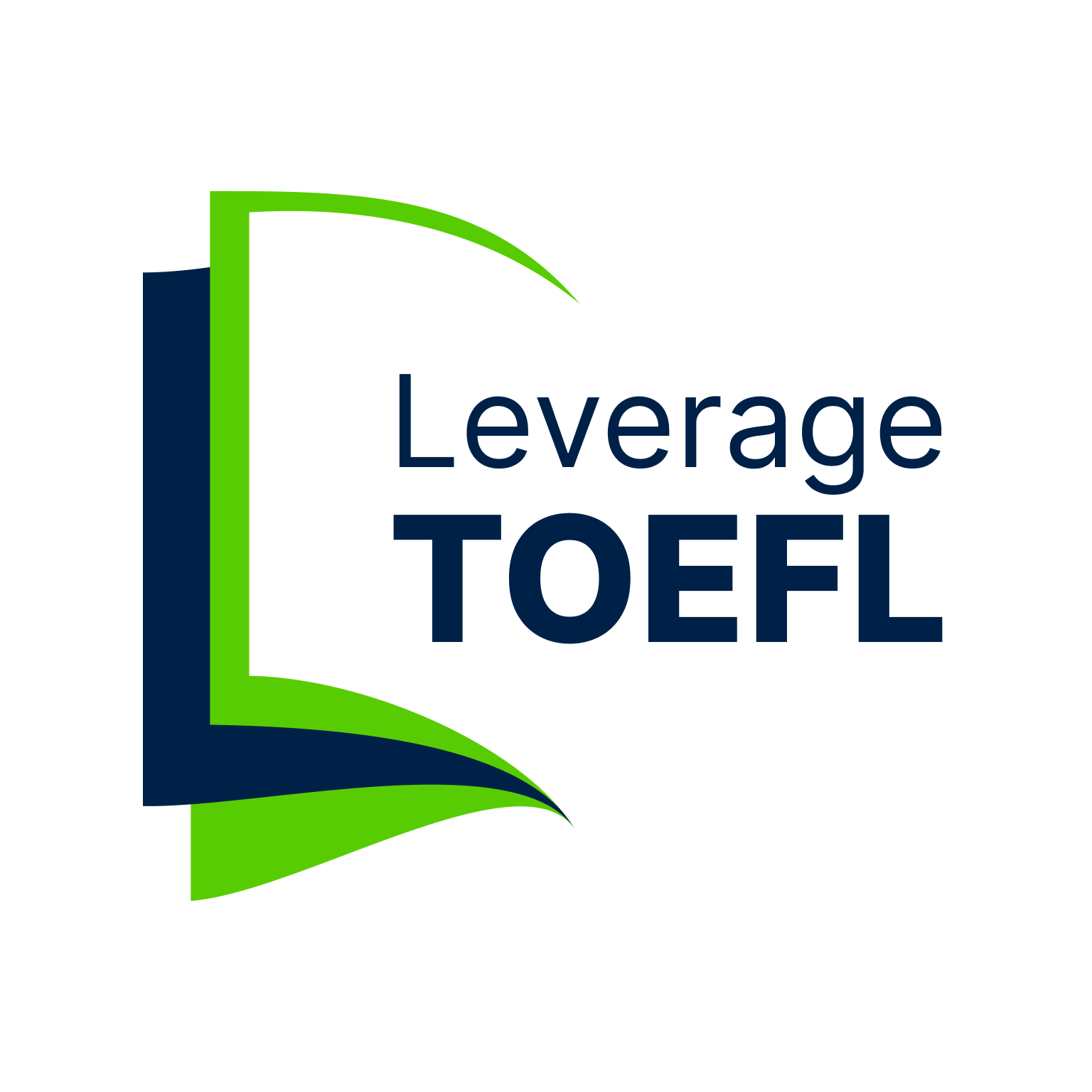 25,000+ students realised their study abroad dream with us. Take the first step today
Here's your new year gift, one app for all your, study abroad needs, start your journey, track your progress, grow with the community and so much more.

Verification Code
An OTP has been sent to your registered mobile no. Please verify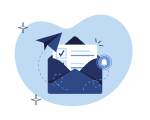 Thanks for your comment !
Our team will review it before it's shown to our readers.

Viva Questions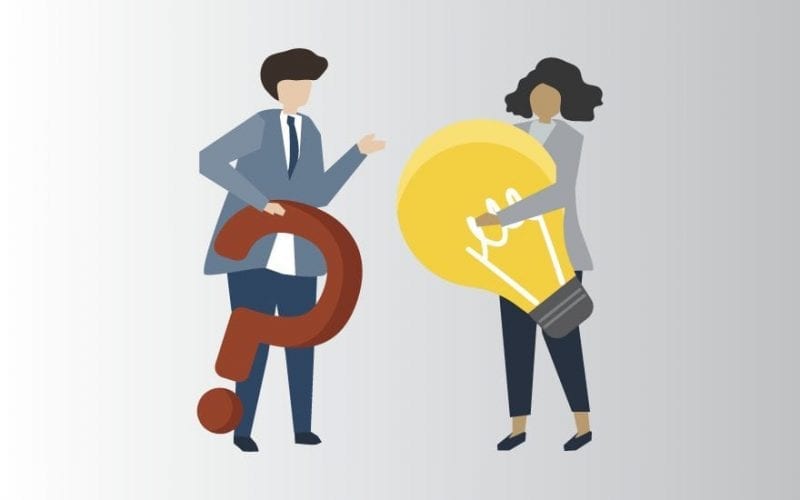 What are viva questions? A viva simply means a university examination during which students answer questions in speech and these questions are commonly based on a particular project or discipline. Viva questions are an important part of an academic program and often take place at the conclusion of a semester/year. Although viva questions can vary, they commonly focus on four aspects: "What the project is about?", "What were the key findings or observations?", "What was the process?" and "Why do the observations matter?". However, in some cases, these questions can be more diverse. If you want to know how to tackle these PhD viva questions properly, then this blog is a must-read for you!
This Blog Includes:
1. summarize your project/thesis/research in 3 minutes, 2. what is the strength and weakness of your research, 3. what makes your thesis work original, 4. elaborate on how your findings relate to literature in your field, 5. tell me about yourself, 6. summarise your key findings, 7. highlight the strong and weak areas of your research, 8. what were the major motivations behind this research, 9. elucidate the process of evaluation, 10. what is the key focus of this research, 50 common viva questions, 20 phd viva questions , viva questions on research methodologies, analysis and research findings: viva questions, viva questions for physics, viva questions for chemistry, viva questions for biology, viva questions for higher education, tips and tricks to ace the viva, 10 most important viva questions with answers.
Whether you are a PhD or a school student, viva exams are equally tough for everyone. But don't worry, we have a solution to calm you down! Here are 5 commonly asked questions with answers:
To answer this question correctly, you need to be well-versed in the entire project. Start with an answer by explaining why did you select the topic of your project/thesis/research and close your explanation by providing an optimum solution to the problem.
Carefully analyze the strength and weaknesses of your research and while answering, make sure you talk about your weaknesses also and not only your strengths.
While answering, keep in mind what was known before and what you have added as part of being awarded your PhD is to contribute novel knowledge.
Explain how your findings connect with the literature review of your project and what its contributions are in terms of the field of your research. Does it further expand the literature? Does it highlight some new observations? Does it add to the literature in this field? Answer these main questions.
Talk about yourself and your areas of interest. Focus on the areas you are extremely positive about. Talk about your past achievements and what brings you to this position. Keep it professional.
Must Read: How to Ace "Tell Me About Yourself" in College Interview?
For this common viva question, focus on what you observed and found through your research project, how it connects with your hypothesis as well as what concluded through this research.
Mention the strengths first and elaborate on how they connect with the key findings. Then, you can underline the weak areas and the factors that could have been transformed into strengths.
Focus on what inspired you to carry out this research, and cite certain instances which helped you select this topic as well as the field for your project.
Elaborate on how you evaluated the key findings in your research, the key factors involved, whether the evaluation process faced some obstacles, how it could have been better and what was the reason you choose a particular process of evaluation.
While answering this, keep a summarised version of your research in your mind and then talk about the area of the primary focus of research. In order to demonstrate that your research is viable, it is essential to identify some of the key questions that it addresses.
Mostly research-based viva questions are asked in the case of a doctoral thesis wherein the key aspect of the process is to identify the thought behind the development of the specific paper. It is done to determine the knowledge and originality of the researcher and to assess their further interest in the field.
Below are some of the most common viva questions.
Tell me about yourself .
Summarise your research/thesis in 3 minutes.
Tell us how your research contributes to knowledge discourse.
What are the practical applications of your research?
What is the strength and weakness of your research?
How does your research help solve the underlying problems?
Can you explain your thesis in a sentence?
How did you come up with the subject of your research/thesis?
What was the source of inspiration behind this thesis/research?
What is the key idea that is unexpendable to your thesis?
What contributions are you looking forward to making in this area of study?
What is the key focus of this research?
Where can we locate the originality in your paper?
What are the core areas of debate in this paper?
What research methodology have you applied to address this issue?
What were the alternative methods you could have used to address the subject matter of concern?
Why did you feel it necessary to spend your resources in this area of study?
What aids did you use to support your research?
Which pertinent research papers did you use in your research?
Can you name 3 remarkable research papers in this stream?
Explain the recent developments in this field.
How did you come up with these questions you have discussed in your paper?
Describe the necessary decisions taken in your process.
Elucidate the process of evaluation.
Ponder over the strong and weak aspects of your research.
What is the relevance of your research in the current scenario?
Where do you think your research can be practically applied?
Which aspects of your research are you looking forward to being published?
Give us some insights into the references in your thesis.
What have you achieved in the process of this PhD?
Elaborate on how your findings relate to literature in your field.
Highlight the strong and weak areas of your research.
What were the major motivations behind this research?
How would you propose future research as a follow-up to this project?
Who will be more interested in this research project?
How is your research project relevant to your fellow researchers?
What was the process behind the research questions you selected?
Name some alternatives to your chosen research methodology.
Which of your research observations are you most interested in/curious about?
Name some prominent achievements of your research.
A PhD viva is a final examination in which a candidate answers questions from an academic panel on their work and understanding of their chosen subject area. This is often used to determine whether the candidate has effectively proved that they have learned enough about their specialised study topic to produce original work.
During a PhD viva, the questions are frequently based on the original study proposal and any other written material that has already been provided. Read the top 20 PhD viva questions below:
What is the area in which you wish to be examined?
What have you done that merits a PhD?
Summarise your key findings.
What's original about your work?
Which topics overlap with your area?
Where do current technologies fail such that you (could) make a contribution?
Who are your closest competitors?
Can you summarise your project in 2 lines?
How can this research help other students working in the same field?
Which of your findings is your personal favourite?
Is your research inspired by some incident in your life?
Why did you choose this method to conduct this research?
What motivated you to conduct this research?
What was the biggest challenge that came your way?
What were the alternatives to this methodology?
How would you evaluate your work?
Were you short of any resources while conducting this research?
Can you tell me about the strongest point of your research?
What is the weakest point of your research?
. How did you deal with the ethical implications of your work?
Preparing for an interview for the Statistician or Survey Specialist role? Then worry not! Here are the most important viva questions on research methodologies:
Under which circumstances are quantitative as well as qualitative research methods fruitful?
Could you distinguish between case-based and observational-based research methods in a few words?
What is a scientific study and what are its essential features?
You must have faced some ethical issues while conducting research. How did you handle it?
What method did you use to collect data?
Was there any other way in which you could have assimilated the data? If yes, then how?
What are the main achievements of your research?
What advice would you give to a research student entering this area?
What is the relevance of your work to other researchers?
How did your research questions emerge?
Also Read: Research Institutes in India
When it comes to a career in Research, the outputs which you obtain are assessed on multiple factors. Enlisted are some viva questions which will help you prepare in advance:
How would you summarise your findings in a few words?
You have used 3 different techniques to analyse the final results. Could you elaborate on all of them?
Was there any chance of implementing a different type of analysis technique?
Apart from the topic, you selected, in what other applications can your research findings be used?
Out of the given results, which of the findings, according to you, can be beneficial in the near future?
Is the problem you have tackled worth tackling?
What would you have gained by using another approach?
Which are the three most important papers that relate to your thesis?
What would have improved your work?
What are the main issues and debates in this subject area?
What motivated and inspired you to carry out this research?
Subjective Questions for School
Be it for Chemistry or Biology practicals , from 10th standard onwards, students have to appear for vivas. The concerned viva questions pertain to the subject that the students have studied in the course of the entire year. The viva that one appears for at the senior secondary level is based on the experiments that the students perform to test their understanding of the research. Apart from those experiments, the students are also asked several questions to estimate their practical understanding of the key areas of study. 
Viva questions for Physics are mainly based on concepts and topics from Physics textbooks. Here are the most common viva questions for Physics Class 11 and Class 12:
Viva Questions for Class 12 Physics
What is Ohm's Law?
What do you mean by 'interference'?
Define tangent law.
Name the type of motion shown by the Torsional pendulum.
What happens with resonance in the LCR circuit?
What do you understand by the order of the spectrum?
How is Wedge Film Experiment useful?
Define parallax and how it is removed.
How does the emission of light is carried out by LED?
Also Read: Physics Project for Class 12: Top 50 Ideas & Experiments
Viva Questions for Class 11 Physics
Name the units of the vernier scale.
What do you understand by Zero Error (Z.E)?
What are the two parts of the Screw Gauge?
Name one mechanical advantage of a Screw Gauge.
What is Focal Length?
What are the factors that impact surface tension?
Define the time period of a bar.
What is Simple Harmonic Motion (SHM)?
Viva questions for Chemistry are mainly based on concepts and topics from Chemistry textbooks. Here are the most common viva questions for Chemistry Class 11 and Class 12:
Viva Questions for Class 12 Chemistry
What is Valency?
What is the value of Avogadro's number?
What is the monomer of Polyethylene?
What are polymers?
What is the IUPAC Name?
Differentiate between addition and condensation polymer
What is the oxidation and reduction reaction in the electrolytic process?
What is Titration?
Also Read: Chemistry Project for Class 12: Topics & Sample Projects
Viva Questions for Class 11 Chemistry
Define the term 'crystallisation'
What is solubility?
Why is crystallization done?
What is Kipp's waste?
What is a Saturated Solution?
PhD viva questions for Biology are mainly based on concepts and topics from Biology textbooks. Here are the most common viva questions for Biology Class 11 and Class 12:
Viva Questions for Class 12 Biology
What is litter?
What is the shape of a pollen grain
What is tectum?
What are pollutants
What is hummus
Define Mitosis
Why is Mitosis called Somatic Cell Division
Also Read: How to Ace Class 12th Biology Practical?
Viva Questions for Class 11 Biology
How many types of proteins are there
What are enzymes
What is nucleic acid?
Examples of high-protein food
Full form of DNA
Full form of RNA
What are Mendelian Laws
What is placentation?
What are monadelphous and diadelphous stamens?
What is the flower's importance to the plant?
To which family china rose belongs?
Admission tutors at the postgraduate level conduct viva or interviews to establish whether graduates are committed to and prepared for studying the master's or PhD level courses. These are less formal than a job interview , but you still need to take them seriously – your aspirations to pursue overseas education could depend on your performance.
Let's say you come from a Mass Communication background and you've made a documentary on " underprivileged sections of society" . Then you might be asked about the process of the development of the movie, how long did it take to gauge the key aspects of the film or the perspective behind the direction process.
Though the research you do in your PhD is a massive achievement, you need to be prepared for the exhaustive viva session with the experts. The PhD viva questions are a chance for students to discuss their work with professionals. Its formal purpose is to ensure that the student understands and can explain their thesis. It involves lots of stinging questions and conceptually complex debates. How can PhD scholars best prepare themselves? Let us take a look at the different tips for getting through your viva questions:
Calm down and breathe
Believe in yourself
Do something fun
Go in with a good attitude
Look presentable
Read your thesis
Know the rules
Make a list of your own corrections
Make plans to celebrate
Try to enjoy it
Must Read: How to Crack an Interview [20 Scientifically Proven Tips]
Ans. These are some of the basic viva questions: Tell me about yourself. Summarise your research/thesis in 3 minutes. Tell us how your research contributes to knowledge discourse. What are the practical applications of your research? What is the strength and weakness of your research?
Ans. Every institution is different; some have only two examiners, while others include a convenor as well. Some institutions may require you to prepare a talk to present before the viva (this was the situation for me, and it was excellent preparation for the exam).
Ans. The examiners will frequently begin a viva with an introductory question, such as "Spend five or ten minutes telling us about your work, what you have done, and what contribution you have made" or "Summarise your work for us in a single sentence." These are some of the first PhD viva questions that you can encounter.
Preparing for the viva questions beforehand helps you confidently answer them in front of the panel of experts who not only test your subjective knowledge but also do grading on the basis of your level of confidence.
If you are looking for admission to a university abroad and want to impress the admission committee, Leverage Edu experts can provide you with tips and tricks to ace the interview. Call us immediately at 1800 57 2000 for a free 30-minute counselling session.
Team Leverage Edu
Leave a Reply Cancel reply
Save my name, email, and website in this browser for the next time I comment.
Contact no. *
what should be an ideal answer for the question "tell me about yourself?"
There is no ideal answer to the question 'Tell me about yourself', as it is very subjective and depends on your career trajectory. But the best way you can answer it is by covering the following points:
1. Share your background 2. Tell them about your education 3. Share any volunteer, internship or work experience you have 4 You can also tell them about your hobbies
It is advisable that you share your experience chronologically so it does not get confusing for the interviewer.
For any study abroad-related query, please get in touch with our experts through this number: 1800572000 or drop us a mail at [email protected] .
Thanks Team Leverage Edu
Thank you for this helpful information… Its really good and givea confident to me …
Hi, Venkatesh! Thanks for your comment. We are referring you few blogs to explore: Profit and Loss Formula Questions Types of Reasoning Questions in Competitive Exams Interview Questions and Answers
Most useful information for a researcher. Thanks a lot for guiding several research students.
Hello! Glad that you found the blog informative.

Leaving already?
8 Universities with higher ROI than IITs and IIMs
Grab this one-time opportunity to download this ebook How would you describe this article ?
Please rate this article
We would like to hear more.
Connect With Us
20,000+ students realised their study abroad dream with us. take the first step today..

Resend OTP in

Need help with?
Study abroad.
UK, Canada, US & More
IELTS, GRE, GMAT & More
Scholarship, Loans & Forex
Country Preference
New Zealand
Which English test are you planning to take?
Which academic test are you planning to take.
Not Sure yet
When are you planning to take the exam?
Already booked my exam slot
Within 2 Months
Want to learn about the test
Which Degree do you wish to pursue?
When do you want to start studying abroad.
September 2023
January 2024
What is your budget to study abroad?
Interesting
Scholarships
UGC-CARE Journals
iLovePhD Web Stories
How to Answer Unexpected Questions During PhD Viva?
Learn how to answer during PhD Viva?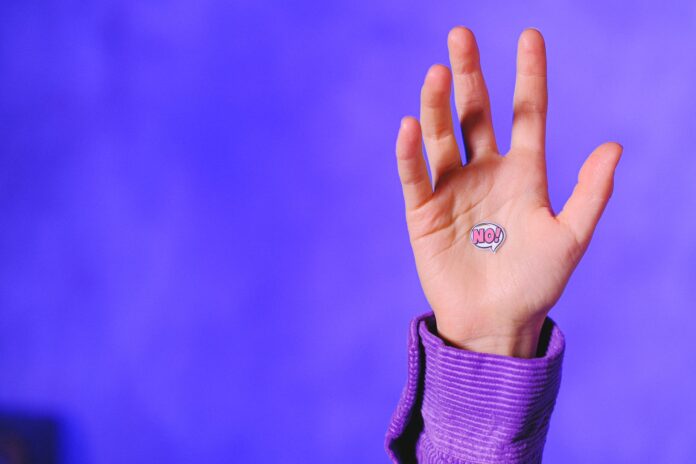 Table of contents
1. stay calm and focused:, 2. listen attentively, 3. don't rush, 4. reflect and analyze, 5. be honest and transparent, 6. provide a clear and structured response, 7. engage in a constructive dialogue:, additional tips how to answer unexpected questions during your phd viva.
The PhD viva, short for viva voce, is an essential milestone in the journey of every doctoral student. It is an oral examination where you defend your thesis and demonstrate your expertise in your chosen field. While you may have prepared extensively for this moment, it's not uncommon to face unexpected questions that can catch you off guard. However, with the right mindset and approach, you can tackle these questions confidently and leave a lasting impression on your examiners. In this article, iLovePhD will discuss some strategies to help you to learn how to answer unexpected questions during PhD viva .
Please enable JavaScript
Learn how to confidently handle unexpected viva questions during your PhD thesis with our comprehensive guide. Discover strategies to stay calm, listen attentively, and provide structured responses that showcase your expertise. Navigate the unknown with ease and leave a lasting impression on your examiners.
Learn how to Answer Unexpected Questions During Your PhD Viva
When confronted with an unexpected question, it's natural to feel a surge of anxiety. However, it's crucial to remain calm and composed.
Take a deep breath, gather your thoughts, and focus on understanding the question before formulating your response.
Remember that your examiners are not trying to catch you off guard but rather assess your critical thinking and problem-solving skills.
Active listening is key to comprehending the question accurately. Make sure you understand the question by listening carefully.
If needed, request clarification or repetition of the question to ensure you fully grasp what is being asked.
Active listening also demonstrates your attentiveness and willingness to engage with the examiners.
Resist the urge to provide an immediate answer. Take a moment to organize your thoughts and structure your response. Consider breaking down complex questions into smaller parts, allowing you to address each component systematically. Remember, it is perfectly acceptable to take a brief pause before responding; this demonstrates thoughtfulness rather than a lack of knowledge.
Take a few moments to reflect on the question and analyze its underlying concepts. Consider how the question relates to your research , and identify any connections or patterns you can draw upon.
Engage in critical thinking and evaluate different perspectives before constructing your answer. This demonstrates your ability to think deeply and engage with complex ideas.
If you find yourself unsure or lacking knowledge about a particular aspect of the question, it is better, to be honest than to attempt to bluff your way through.
Examiners value honesty and integrity. Acknowledge your limitations and express a genuine willingness to explore the topic further.
Remember, the viva is an opportunity for intellectual discussion, not a test of perfection.
Once you have analyzed the question, formulate your response in a clear and structured manner. Begin by summarizing the key points you intend to address, and then proceed to elaborate on each point with relevant evidence from your research .
Use logical transitions to guide your examiner through your response and ensure your answer remains coherent.
View the viva as an opportunity for academic discussion rather than a one-sided interrogation. Engage with your examiners by asking for their input or seeking their opinions on related matters. Demonstrating your ability to engage in constructive dialogue showcases your scholarly aptitude and intellectual flexibility.
Here are some additional tips for answering unexpected questions during your PhD viva :
Think about the question carefully before you answer.  Don't rush into your answer. Take some time to think about what the question means and how you want to answer it.
Use your research to support your answers.  When you are answering a question, be sure to use your research to support your answers. This will show the examiners that you have a deep understanding of your topic.
Be prepared to defend your answers.  The examiners may ask you follow-up questions to test your understanding of the question. Be prepared to defend your answers and explain your reasoning.
Facing unexpected questions during your PhD viva can be a nerve-wracking experience. However, by adopting a calm and focused mindset, actively listening, reflecting, and responding thoughtfully, you can navigate these questions successfully.
Remember that the viva is a chance to showcase your expertise and engage in intellectual discussion. Embrace the opportunity to demonstrate your knowledge and enthusiasm for your research. With thorough preparation and confidence in your abilities, you can tackle any unexpected question that comes your way. Good luck!
academic discussion
active listening
doctoral defense
handling anxiety
handling questions
intellectual flexibility
navigating the unknown
oral examination
staying calm
structured responses
unexpected questions
AWARD OF DBT-RESEARCH ASSOCIATESHIP (DBT-RA)
How to reach a wider audience in research, nature journal – 50 interesting facts, email subscription.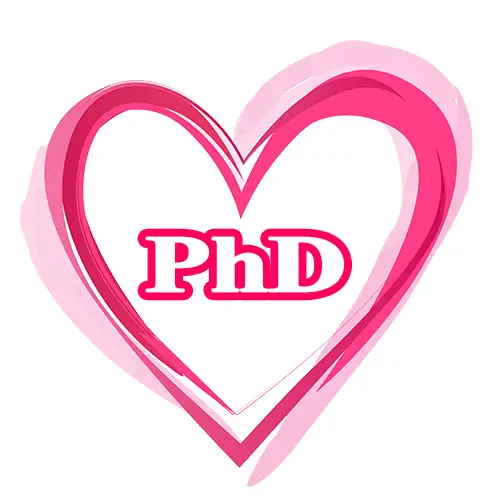 iLovePhD is a research education website to know updated research-related information. It helps researchers to find top journals for publishing research articles and get an easy manual for research tools. The main aim of this website is to help Ph.D. scholars who are working in various domains to get more valuable ideas to carry out their research. Learn the current groundbreaking research activities around the world, love the process of getting a Ph.D.
Contact us: [email protected]
Copyright © 2019-2023 - iLovePhD
Solar Energy
Opportunities
Scholarships
Privacy Policy
25 Potential PhD Viva Questions – to help you prepare for yours
After burning the midnight oil for many months it is now time to submit your PhD thesis. But before you submit have you thought of what you might be asked on your PhD Viva?
*** ALSO CHECK: 10 NGO VACANCIES TO APPLY IN DECEMBER 2022 – hot bargain
What is a PhD viva? A viva voce, which is Latin for "with the living voice," is an oral examination. You will have the chance to present your PhD thesis and then defend it in front of a panel of academic authorities during this concentrated discussion. Many refer to PhD viva voce as defending you PhD thesis.
How to Master a Job Interview – 15 Steps
Are you planning to present your PhD thesis? Or you still studying your PhD but you know at some point you will go through a PhD viva process. If so, this article is for you. It will give you guidance with some general questions that you ca expect from the panel.
Depending on the PhD focus area, a PhD viva voce session will consists of questions grouped in General Questions, Research Context and Methods, Analysis and Findings and Discussions and Conclusion/Implications as groups.
How to start a new job the right way – 11 Tips
Go through the questions and get prepared for your PhD viva voce. Don't forget to share this article with that your friend you know might benefit from this.
Let's Get Started with PhD Viva Questions
Below are the potential questions for a PhD Viva.
Tell us about yourself? Usual opening question to get you prepared for further questions.
Can you summarize you thesis? or alternatively as: Can you tell us about your thesis in 2 minutes? or What is the key focus of your research?
What is the problem that your PhD thesis is solving or has solved?
What led you to this thesis? or alternatively as: What motivated you to carry out this research? or What was your reason for selecting this research topic?
How did you come up with your research questions?
Did the research procedure go according to plan, or did you encounter any unforeseen problems?
If you look at your whole thesis which part of the process did you enjoy the most and why?
What is the strength and weakness of your research? What are the strongest or weakest parts of your PhD work?
What area(s) did you change for your work and why did you change it?
What are the alternatives to your methodology?
How did you use quantitative and qualitative research methods in your work?
What are the limitations of your research?
What makes your thesis work original?
What method have you used to evaluate your work?
What is the idea that binds your thesis together?
What changes have you seen since you started your doctorate in this field? How have these changes affected the context of your research?
What effect did you think changing [something in your method] would have?
Give us 3 research papers that are most related to your thesis
Why did you test [that specific number] of samples?
Elaborate on your main findings and how do they relate to literature in your field? or alternatively as: Summarize your key findings. Or alternatively as How confident are you in your findings?
How would you link your research to future research in this area?
Which of your results do you find the most interesting and why?
How can your research help other candidates working in the same field?
How would you propose future research as a follow-up to this project?
What have you learned from your PhD work and process?
*** ALSO CHECK: 13 CAREER TIPS TO LIVE WITH
FOLLOW US ON SOCIAL MEDIA
TELEGRAM GROUP LINKEDIN FACEBOOK
*** ALSO CHECK:  HOW TO LAUNCH A MINIMUM VIABLE PRODUCT (MVP) – 11 explicit steps anyone can follow
LIVING UNDER THE GRID IN ZIMBABWE – little known facts about this catastrophe
Sign Up For SolarEyes Newsletter
Get plugged get the latest breaking news delivered straight to your inbox..
Leave a Reply Cancel reply
Your email address will not be published. Required fields are marked *
Save my name, email, and website in this browser for the next time I comment.
Sign me up for the newsletter!
- Best of Today -
- best solar -.
Sign in to your account
Username or Email Address
Remember Me
How to create an Impactful PhD Viva-Voce Presentation
Introduction:
Creating well-organized slides and delivering a polished presentation within the allotted time is of utmost importance for a successful PhD viva-voce examination.
This aspect significantly impacts the impression made on the research scholar, supervisor, or mentor by the examiners or moderators.
Before designing the presentation slides, the scholar must carefully determine the content to include, taking into account what they should emphasize and what they can omit.
The challenge lies in selecting the most significant research findings and key contributions, considering the extensive amount of data accumulated over the course of the research program (typically spanning 4 to 5 years).
It is crucial for the scholar to exercise time management , ensuring that the presentation focuses on the essential aspects.
To assist in this endeavor, we have compiled a blog outlining simple yet valuable tips for preparing PhD viva-voce presentation slides.
Example Structure for a Ph.D. Viva-Voce Presentation Slides:
1: Title Slide
2: Presentation Outline
3: Introduction
4: Identification of Research Gaps or Rationale for the Research Study
5: Problem Statement
6: Objectives of the Study
7: Methodology
8: Results and Discussion
9: Conclusion
10: Publications
11: References
12: Acknowledgements
13: Thank You Slide
Please note that you can modify this general structure according to the specific requirements of your Ph.D. viva-voce presentation.
Tips for Preparing an Effective Ph.D. Viva-Voce Presentation:
1. provide a concise introduction to the background of your study:.
Begin your presentation with a brief overview of the research topic, highlighting its significance and relevance in the field.
Present the background information in a concise manner, using bullet points instead of lengthy paragraphs.
2. Highlight research gaps and clearly state the problem statement:
Emphasize the research gaps or the need for your research study, demonstrating the gap in knowledge or existing limitations.
Clearly articulate your problem statement to establish the focus of your research.
3. Clearly outline the objectives and methodology of your study:
List the specific objectives of your study, outlining the goals you aimed to achieve.
Present the methodology you employed, using neat schematics or flowcharts to visually represent your research approach.
4. Present research findings and data effectively:
Present the important research findings and data from your thesis in a simple and concise manner, using bulleted points instead of paragraphs.
Reserve the detailed explanations and scientific evidence for your oral defense presentation, and use the slides to highlight key results.
5. Connect your findings with relevant literature and emphasize novelty:
Connect your research findings with existing literature, highlighting how your work contributes to the field and addresses the research gaps identified.
Emphasize the novelty and originality of your research, showcasing its unique aspects or approaches.
6. Utilize schematics, graphs, and tables for data representation:
Use visual aids such as schematics, graphs, and tables to present data and experimental conditions effectively.
Avoid using detailed statements and opt for visual representations that can convey information more efficiently.
7. Summarize research objectives and conclude with societal benefits:
Summarize the results of your research objectives, highlighting the key outcomes and their implications.
Conclude your presentation by emphasizing the broader societal benefits or potential applications of your research.
8. Use hyperlinks for presenting extensive data or references:
Incorporate hyperlinks at appropriate places in your presentation to provide easy access to extensive data, datasets, experimental procedures, or relevant literature.
9. Ensure high-quality and readable images:
Pay attention to the quality of images used in your presentation. Ensure they are clear, visually appealing, and easily readable for the audience.
10. Keep the number of slides limited and maintain flow and connectivity:
Limit the number of slides to around 50 to 55 to maintain a concise and focused presentation.
Ensure a smooth flow and logical connectivity between each slide, allowing the audience to follow your presentation effortlessly.
Conclusion:
In conclusion, a well-organized and polished presentation is crucial for a successful PhD viva-voce examination. The presentation has a lasting impact on the research scholar, supervisor, or mentor as observed by the examiners or moderators. When preparing the presentation slides, the scholar should carefully select the content, emphasizing the most significant research findings and key contributions while managing the extensive amount of data accumulated over several years.
To assist in this endeavor, we have provided a general structure for PhD viva-voce presentation slides that you can modify to meet specific requirements. Additionally, we have outlined valuable tips for preparing an effective presentation.
The tips include providing a concise introduction , highlighting research gaps, clearly stating the problem statement, outlining objectives and methodology, presenting research findings and data effectively, connecting findings with relevant literature, utilizing visual aids, summarizing research objectives, and concluding with societal benefits. It is also recommended to use hyperlinks for extensive data or references and ensure high-quality, readable images.
Furthermore, it is important to keep the number of slides limited and maintain flow and connectivity throughout the presentation. By following these guidelines, research scholars can create compelling presentations that effectively communicate their research and make a strong impression during their PhD viva-voce examination.
Frequently Asked Questions
How to create an impactful phd viva-voce presentation.
Creating well-organized slides and delivering a polished presentation within the allotted time is of utmost importance during the PhD viva-voce examination. For detailed guidance, you can read our article on Impactful PhD Viva-Voce Presentation .
What are the key steps in writing a successful PhD thesis?
Writing a successful PhD thesis involves careful planning, thorough research, clear organization, and effective writing. For detailed guidance on each step, you can read our article on Key Steps in Writing a Successful PhD Thesis .
How to manage research stress and stay motivated?
Managing research stress and staying motivated during your PhD journey is essential. We've compiled some helpful tips in our article on Managing Research Stress and Staying Motivated for PhD Students .
Introduction: To assist in this endeavor, we have compiled a blog outlining simple yet valuable tips for preparing PhD viva-voce presentation slides. Example Structure for a Ph.D. Viva-Voce Presentation Slides: 1: Title Slide 2: Presentation Outline 3: Introduction 4: Identification of Research Gaps or Rationale for the Research Study 5: Problem Statement 6: Objectives of…
PhD vs Doctorate: Understanding the Differences
Career paths after phd: opportunities and considerations, leave a reply cancel reply.
Your email address will not be published. Required fields are marked *
Save my name, email, and website in this browser for the next time I comment.